The view from: Ming Smith / New York
Original vision
Pioneering photographer Ming Smith, who broke down barriers as a black female artist, earns a well-deserved exhibition at Moma.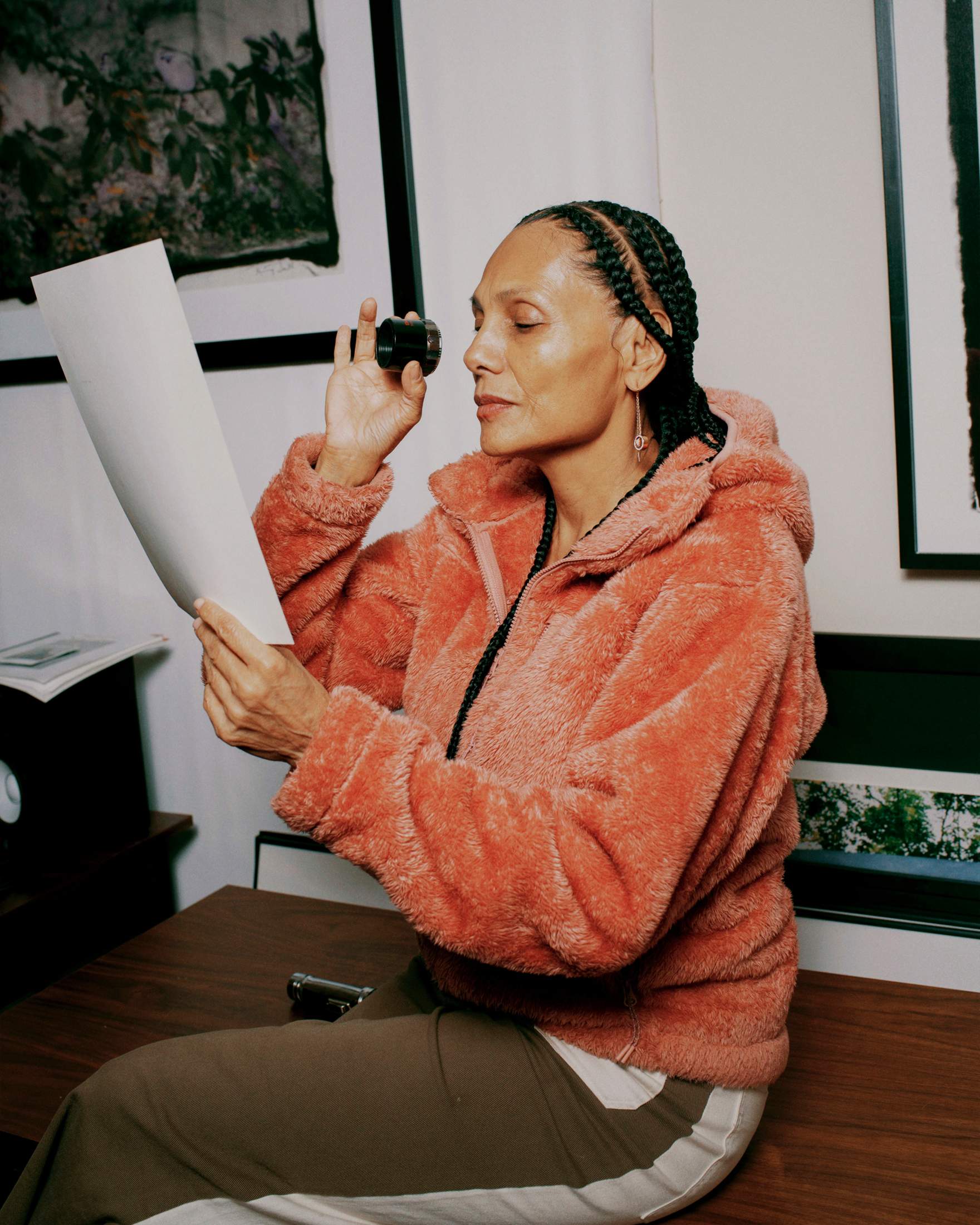 Ming Smith bought her New York apartment because she liked the view. "I've always chosen places for that reason," she tells monocle from her living room overlooking Harlem's Malcolm X Boulevard. "Even when I lived in Montclair, New Jersey, I could see the New York lights from home; I called them my diamond bracelet." 
The Detroit-born photographer, who has snapped the likes of James Baldwin, Sun Ra and Nina Simone, has always had an eye for capturing beauty. Known for her live action portraits of prominent cultural figures, Smith's photos are at once unfeigned and tender. American photographer Tyler Mitchell once said that her work "pulls poetry and spirituality out of the mundane". Smith chalks it up to kismet and a bit of luck. "I photographed Tina Turner because I was there as a dancer for one of her music videos," she says. "When I photographed Grace Jones at the hairdresser, I was there to get my hair done too." 
Smith rose to prominence in the 1970s as a member of the Kamoinge Workshop, a collective of African-American photographers who gathered weekly to review and critique each other's work. But she didn't always know that she was going to work in the art world. At university she studied medicine before quickly switching to microbiology when she realised she was too squeamish to dissect a frog. "I've never liked killing bugs and things," she says. "I always made them fly into a jar so I could let them out." 
After moving to New York to model, Smith discovered that she could channel that empathy into her photography. "It was also a way to avoid being shy," she says. "I liked that the attention was not on me but on my subjects." So Smith brought her camera everywhere: on walks, to concerts, to modelling jobs she had booked. "It helped me navigate the world," she says. It was around that time that she began to see New York in a new light and slowly people began to notice her photos too. In 1979, when The Museum of Modern Art (Moma) bought one of her prints, she became the first black woman to have her work acquired by the institution. 
But the photographer, who is now in her seventies, says that success – or the real kind, at least – didn't come until later. "Back when I first moved to New York, it used to be more about little communities of artists," says Smith, whose work will be on display at Moma's street-level galleries in early 2023. "As a black female photographer, I didn't think of museums. Now there's interest from galleries; there are talks and Frieze." 
Smith credits the renewed interest in her prints to a younger generation of artists who respect and praise her photography. Her main piece of advice to them? "Always work for yourself because if you keep working that way, someone else will eventually see it," she says. "Too many people – and this is older photographers too, not just young ones – think that if they copy someone's work and it looks like it, that's good." But sacrificing originality, she adds, is never the way to go. "Good artists always work from themselves."
That said, she feels optimistic about the future of the discipline. "The current scene gives people more possibilities," says Smith. "Before, deciding to be a photographer, especially a black photographer, it was like holding hands with poverty." 
These days, Smith is amazed at the pace at which the field is growing and accommodating new talent. "We can't all fit into nine-to-five jobs or the corporate world," says the photographer. The way she sees it, artists are always going to try to do what they were born to do. The only difference? "Now, people can dream." 
1950: Born in Detroit, Michigan
1973: After studying at Howard University and working as a model in New York, Smith becomes a member of Kamoinge Workshop
1979: Becomes the first black woman to have work acquired by Moma
1984: Photographs Tina Turner during the filming of the music video for "What's Love Got to Do with It"
1993: Ming Smith: in a Minor Key shows at the Crawford and Sloan Gallery, New York
2002: 30-Year Retrospective is shown at Ohio's Concourse Gallery
2020: Ming Smith: A Monograph, the first comprehensive publication dedicated to Smith, is released 
2023: Moma spotlights Smith's photographs in Projects: Ming Smith. It runs from 4 February until 29 May 2023