Fashion: Retail / Paris
Ring the changes
Luxury shops can often resemble department stores. Cartier's local approach is a jewel in its crown.
When Cyrille Vigneron took over as Cartier ceo in 2016, he embarked on a mission to refresh the French house's stores. "Our shops had aged; they felt luxurious yet stiff," says Vigneron. "The spaces were dark and most furniture had these harsh, pointed angles. For a brand focusing on jewellery, which is inherently feminine, you need pieces that are more rounded, more precious and comfortable, so that customers feel invited to come in and stay."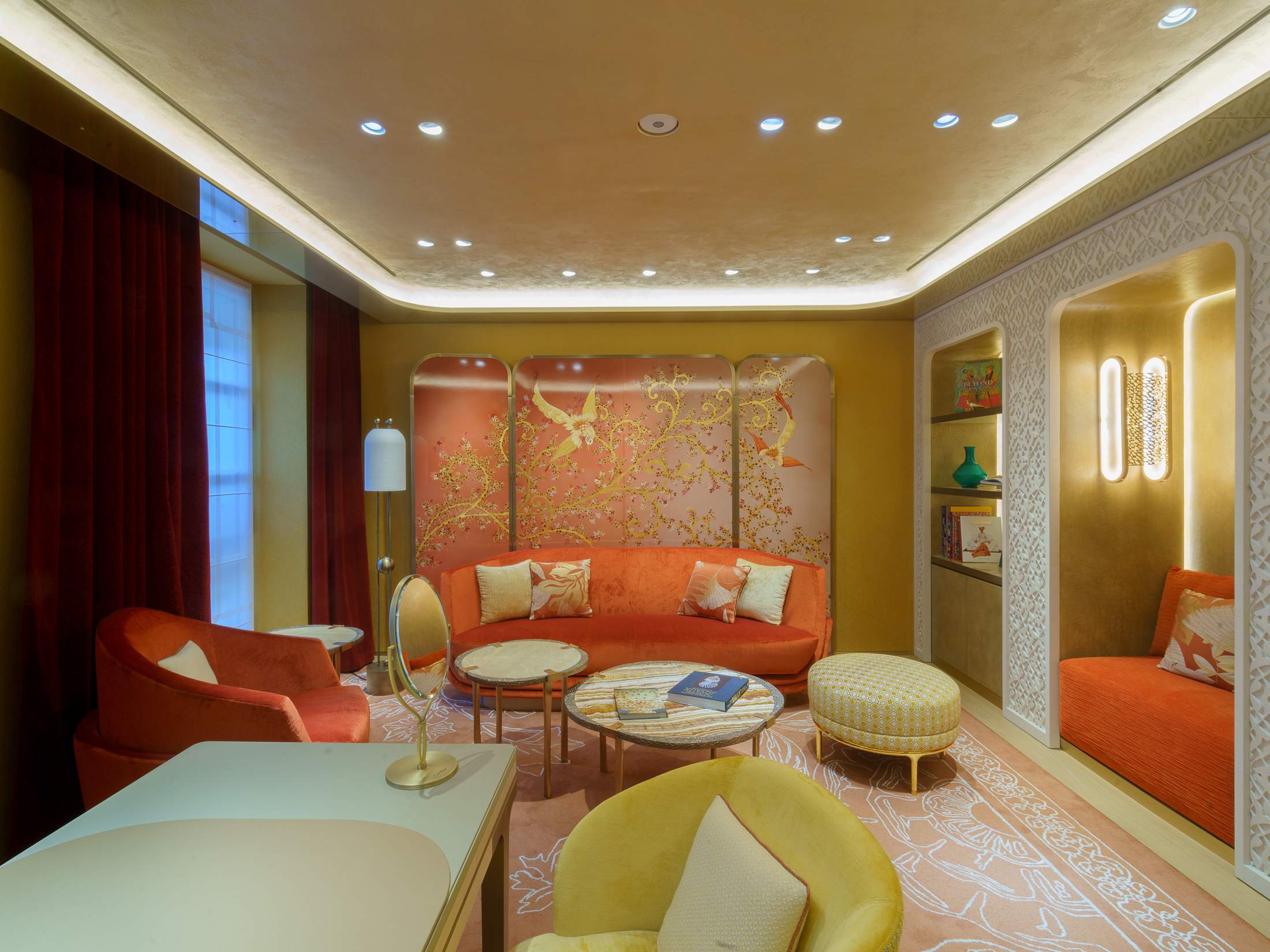 His aim was to go against industry norms that encouraged businesses to copy-and-paste the same design concept in every location and instead add warmth and personality to each Cartier boutique. "If you try to plug a concept into a city that has its own architectural character, it feels awkward," says Vigneron. "Each shop needs to be anchored in the city or even the street it's in and express its history."
Over the past seven years the Richemont-owned company has debuted new concepts in locations from Via Montenapoleone in Milan to Fifth Avenue in New York and Cheongdam in Seoul. "We have reopened 24 boutiques in the past four months –that's more than one per week," says Vigneron, who remained unfazed by the lockdowns of recent years and continued investing in bricks-and-mortar retail. "The strategy just got reinforced," he adds. "In a way, the pandemic gave us some extra time to mature our design plans and reach a level of sophistication that we're satisfied with. It was time for Cartier to express itself differently."
Most recently, the house reopened its historic Paris flagship on 13 Rue de la Paix, a location next to the Place Vendôme, chosen by Alfred and Louis Cartier as the brand's first Parisian home in 1899. It crystallises Vigneron's vision of what a flagship shop should look and feel like. There's an ode to the building's heritage: the original façade has been kept and there are private salons named after its famous creative director Jeanne Toussant, who worked in the building from the 1930s to 1970s. But otherwise the space underwent complete transformation, with three teams of architects working on the project. "It's just like watch design," says Vigneron. "You have to respect the constraints of the movement to ensure functionality but at the same time get creative and innovate."
The boutique, selling watches, jewellery, perfume and leather goods, is spread across four of the building's six floors. Yet each floor feels compact and plays with existing features to create an intimate feeling. "In luxury these days a lot of the flagships are starting to resemble department stores but we wanted to create something more cosy," says Vigneron. It's why, above the boutique, there is a private apartment, complete with a kitchen, dining area, lounge and winter garden, where vip customers can hang out or host dinners. "Hospitality is certainly important but we don't want to approach it in the way everyone else is, by opening big hotels or cafés," adds Vigneron. "We want to become involved in more cultural activities, which aren't commercial, so these private spaces that can host talks and social gatherings, which are crucial." But Cartier maintains an appropriate sense of grandeur. An atrium at the back of the building featuring hand-sculpted mouldings has been designed to do just that, alongside other precious details such as hand-painted wallpapers or glass enamel wall panels, created by mosaic artist Sika Viagbo. "We worked with more than 40 artisans, mostly located in France, meaning that the building has a lower carbon footprint and it honours the city it's in," says Vigneron. 
The reopening has attracted customers from Europe, Russia and the Middle East, proving Europe's resilience in a challenging market that's yet to see Chinese visitors return. The company acknowledges signs of a looming recession, yet believes that investing in the right environments will pay off in the longer term. "It's hard to make predictions, yet we plan to keep going," says Vigneron. "We still have more than 100 locations on our plate." 
Why it works:
The renovated flagship offers a mix of public and private spaces, while the atrium gives people an excuse to wander and look up.