Culture: Art / Los Angeles
Shared Vision
Artists thrive on community. And that's exactly what Mohilef Studios has created in the City of Angels.
The exterior of Mohilef Studios, a nondescript industrial building in downtown Los Angeles, doesn't give many clues about the extraordinary space that lies within. But the stream of creatives carrying art supplies into the building suggests that something is afoot. Up a small freight escalator lie five levels of buzzing art studios. Most are three-walled boxes connected by a long, window-flanked hallway. "The goal was to create something affordable for younger artists and something with a great community," says Mohilef's co-founder Canyon Castator.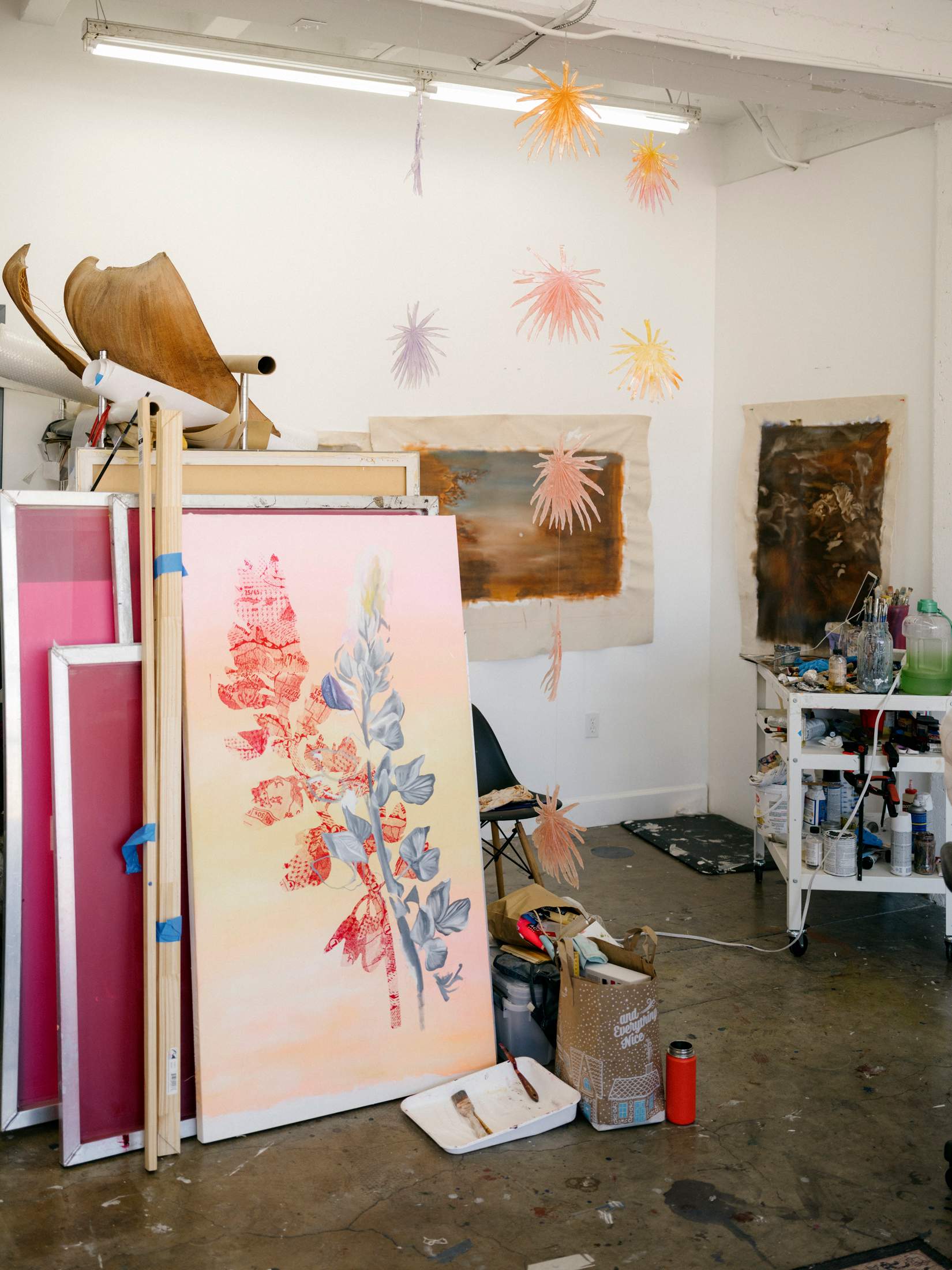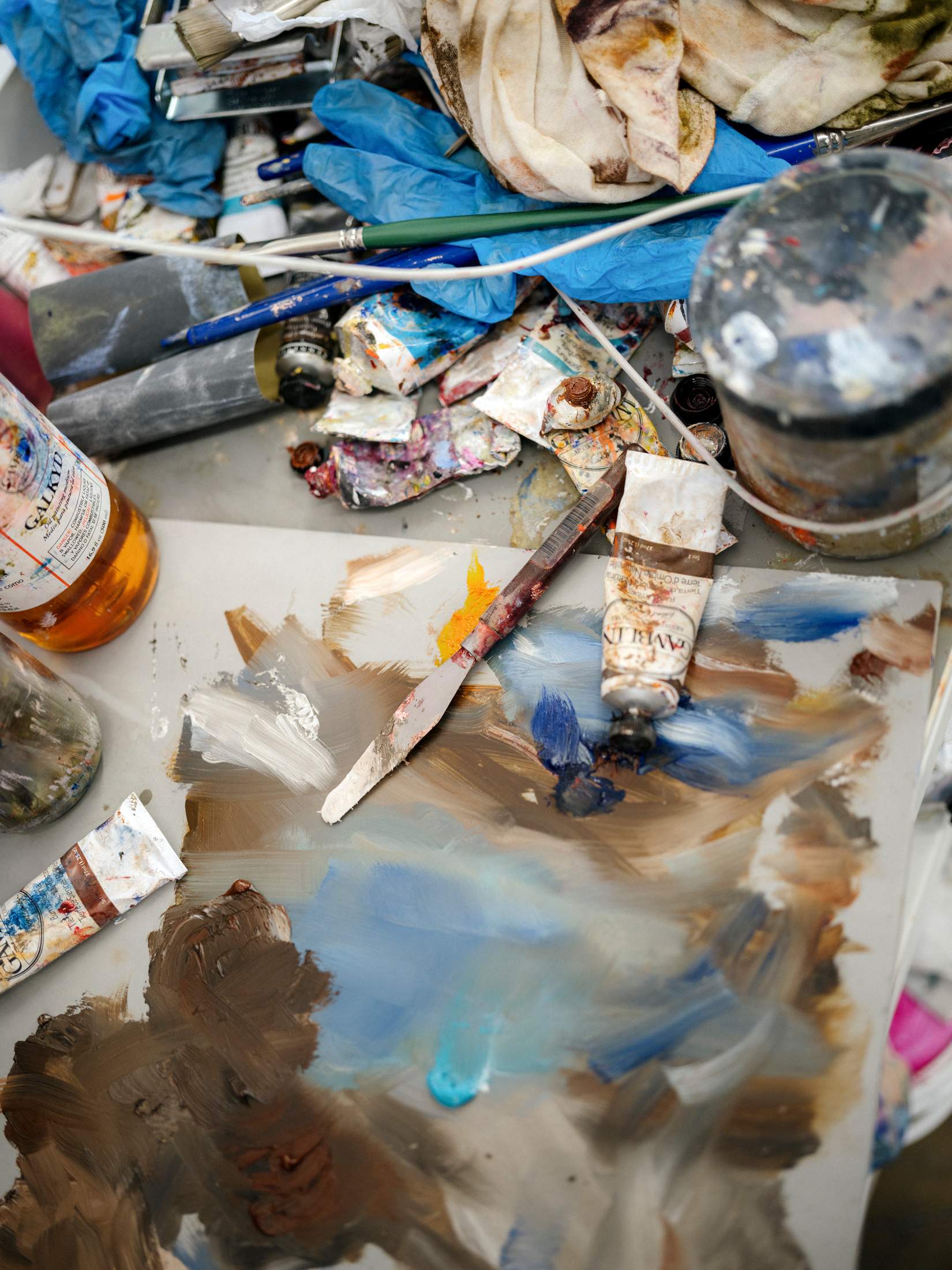 The studios are bright and airy even when packed with sculptures, paintings, art books and mismatched furniture. The connecting hallway is the main thoroughfare. Artists visit neighbours for a chat, to seek inspiration or borrow tools. "People often leave art school where community is everything and then find themselves isolated in some white cube," says Castator. "This is the antithesis of that. People want to be here. We have 35 artists now."
Six years ago hosting this many creatives here was a pipe-dream. At that time, Castator, a young artist himself, arrived in LA by way of New York. With no car, he decided to rent in downtown and look for studio space within walking distance. One day he passed a textile factory up for lease. "My father and I convinced the landlord that we were sane with our plan to create studios and to rent to artists," he says.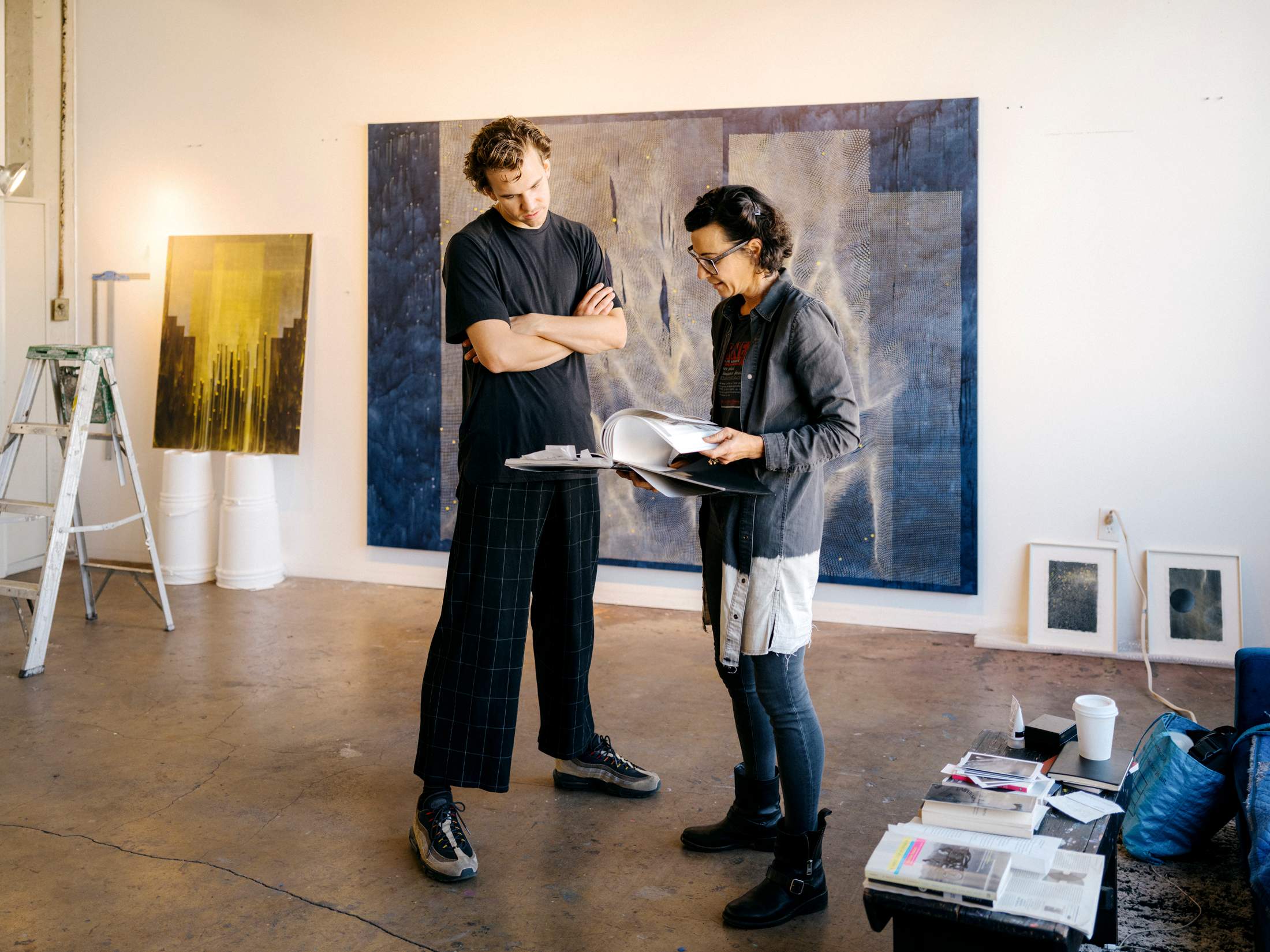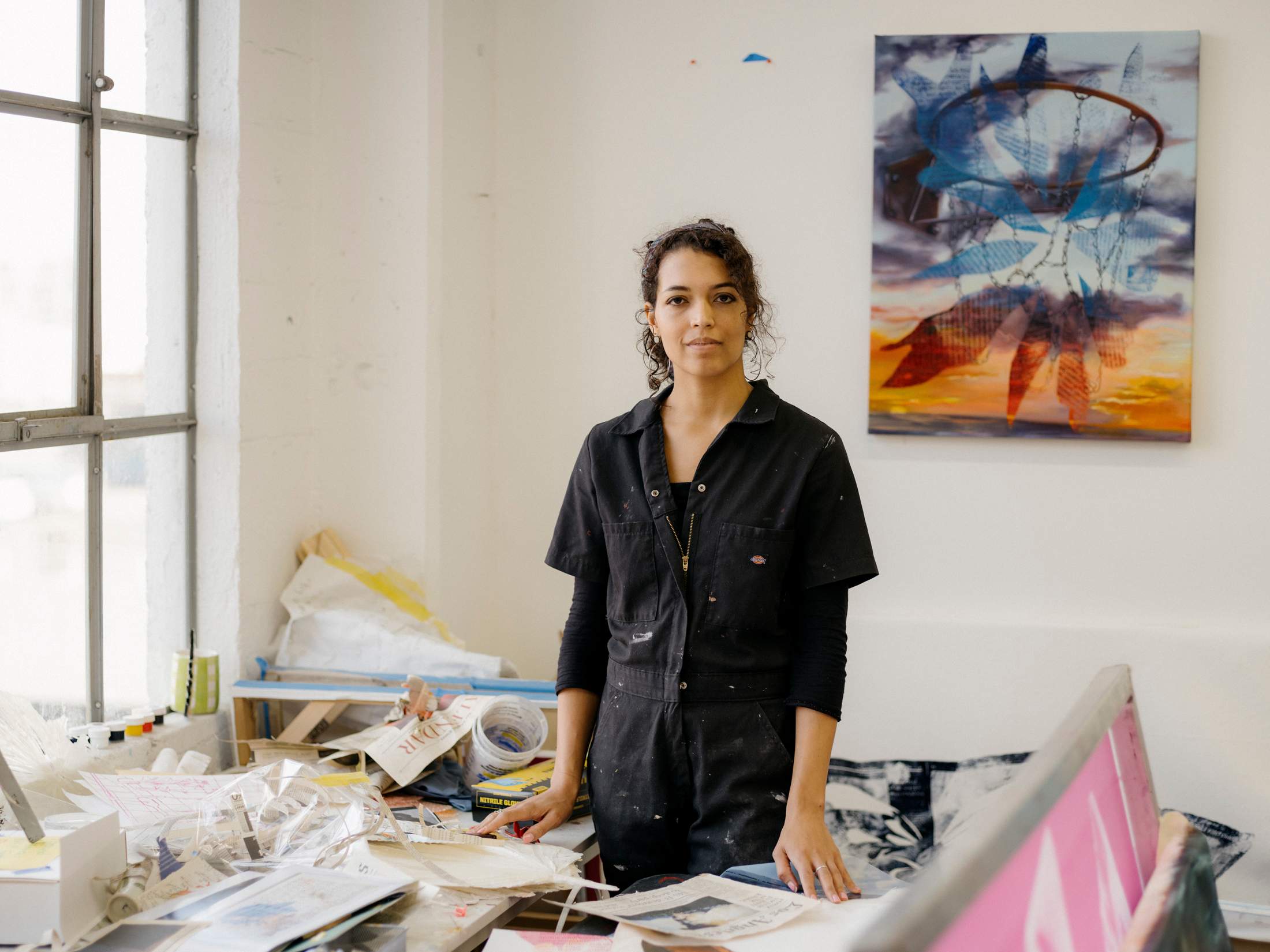 Castator and his father, Mark, oversaw the factory's gutting and renovating. "We wanted to do it well but affordably, to keep the overheads low," says Castator. A typical studio at Mohilef Studios goes for between $800 to $1,250 (€760 to €1,200) a month – a reasonable price considering the building's central location and proximity to the arts district.
Artist Jess Valice has been at Mohilef since its inception. She credits it with boosting her creativity and advancing her career. "When you're in this building, you're not just paying for a space; you're paying for access to a community," she says. "I didn't go to art school but here there are so many people who inspire you to be working on your craft." 
Every week the building plays host to dealers and collectors who come to have a meeting with an artist but often stay and peruse other studios. Gallerists Bill Brady, Niels Kantor and Carl Kostyal regularly check in on the happenings at Mohilef. Kostyal has started working relationships with at least half a dozen residents. "He trusts that whoever gets here is up to task," says Castator. "He's always asking who is new to the building."
"I've met gallerists, collectors, you name it," says Brea Weinreb, who relocated here from New Mexico. "Often it's from other artists in this building saying, 'Hey, you should walk over and check out Brea's stuff.' LA can be intimidating to get around, with galleries in all different areas, so it's valuable that you can be here and the art world comes to you." The best part? "It's a real sense of camaraderie, which isn't always easy to find in this town." It's something that Castator likes to hear. "The art world can be hyper-competitive, especially in the US ," he says. "But fellow artists are not the enemy. A rising tide lifts all boats."
To secure a space, prospective artists – who usually find Mohilef through word of mouth – must apply to Castator and a board of resident artists. They receive about a dozen applicants a month. Mohilef has also expanded its footprint with a second outpost, about 20 minutes' walk from its original location. That building, set across three levels, features private studios for more established artists who are willing to pay more for larger spaces. "The idea is that after a while, people might graduate from this building and go to the other one," says Castator. "At the first building, it's about finding your feet when you're trying to get traction." The expansion is also proof that the Mohilef model is working. "We're this little outpost of artists working extremely hard, alone but together. There's a market for that."
mohilefstudios.com
Why it works:
The support of other artists can help with inspiration, advice and networking. Creative scenes are always built on communities