Design: Education / Basel
Streets ahead
Learning the rules of the road can be fun. This traffic school helps kids to move in the right direction.
Like most children in Basel, Swiss architect Lukas Raeber first learned the rules of the road in a "traffic garden" – a large, leafy space where kids practise cycling on a miniature street grid. "Most people remember the experience fondly," he tells monocle. So when the city commissioned him to "energetically renovate" the modernist structure opposite its traffic garden, he embraced the task.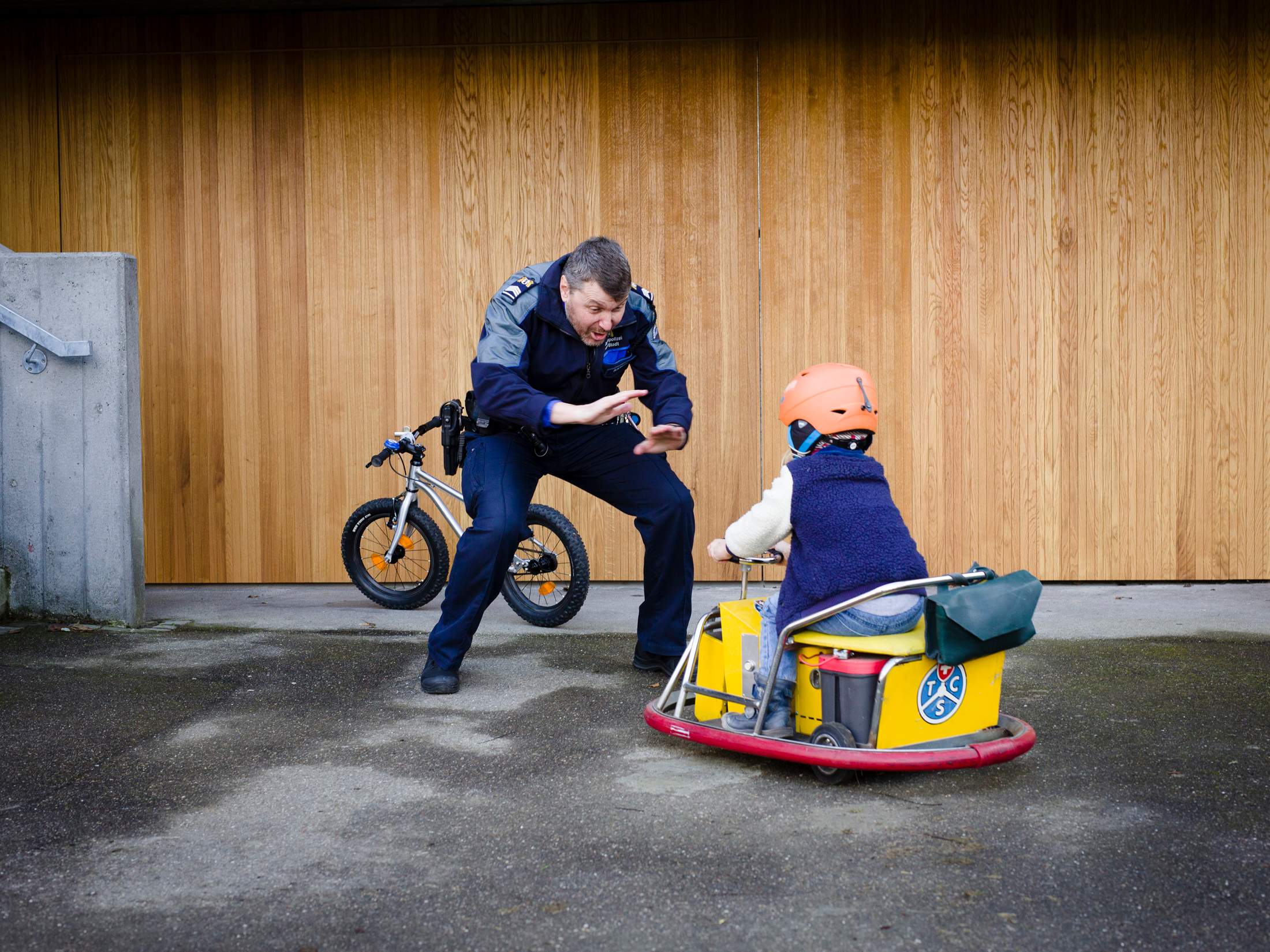 Designed by Erwin Glaser in 1970, the building, with classrooms for theoretical components, went through many changes over the years – mostly, according to Raeber, not for the best. "We had to get everything back to its original state in a contemporary way," he says.
First on the list was stripping back the building to its main structure and introducing a central, oak-panelled structure, around which the classrooms are now arranged. "This is the centre of the plan and it allows people to move easily between rooms," says Raeber. "We also wanted elements to flow throughout: the wooden ceiling travels through the whole building, as do the lamps."
To create an inviting environment, the doors and windows are painted, respectively, in playful red and green. Natural light fills the building. "A well-lit space helps kids stay focused," says Raeber. "Ultimately they're the people we want to help feel more comfortable."
That said, the city wants to open the building to the public: plans to remove the gates and put benches in the garden are in the works and Raeber looks forward to seeing the building become a greater part of city life. "Maybe people will even come have their lunch here," he says. "That's a nice thing."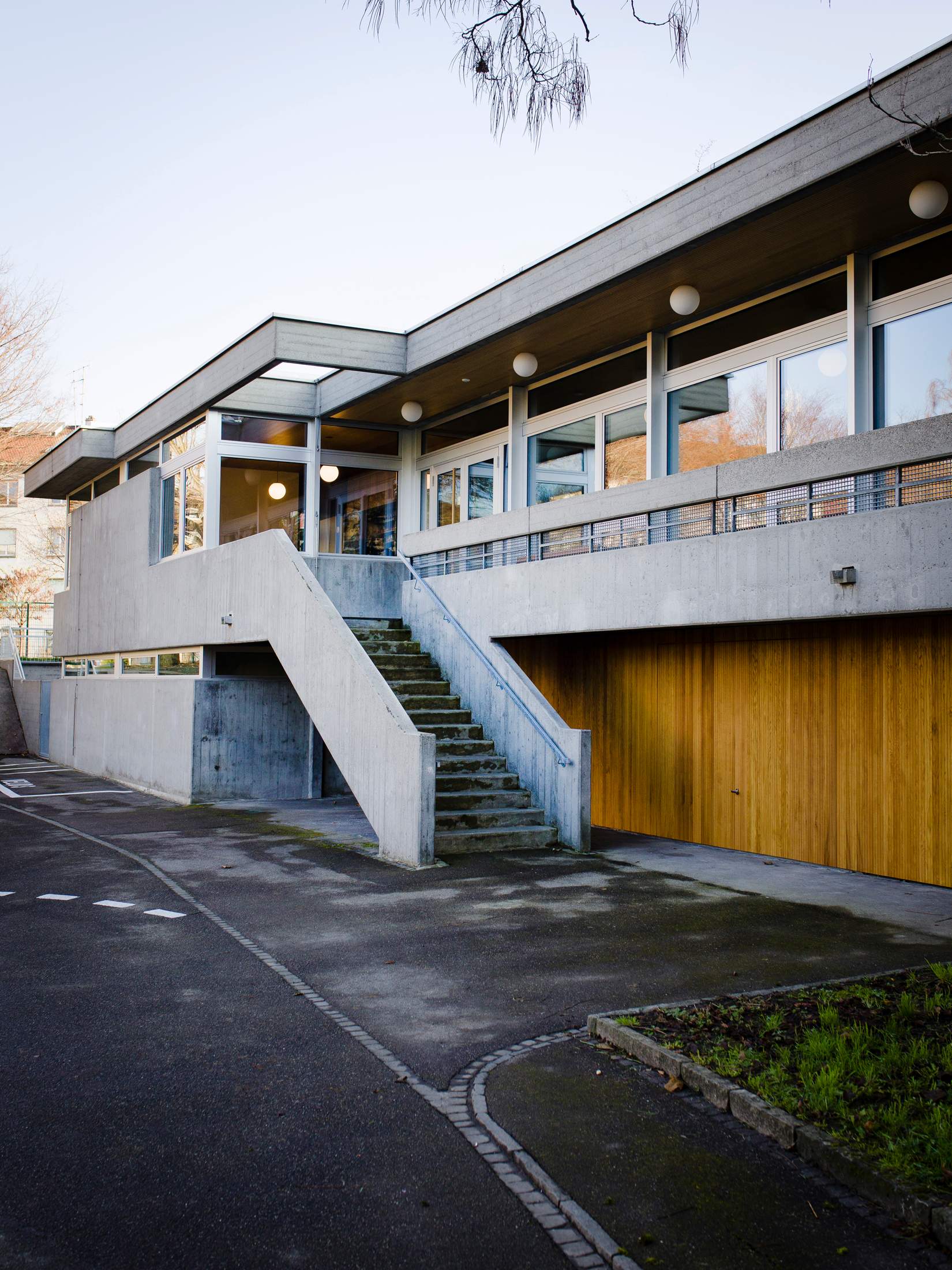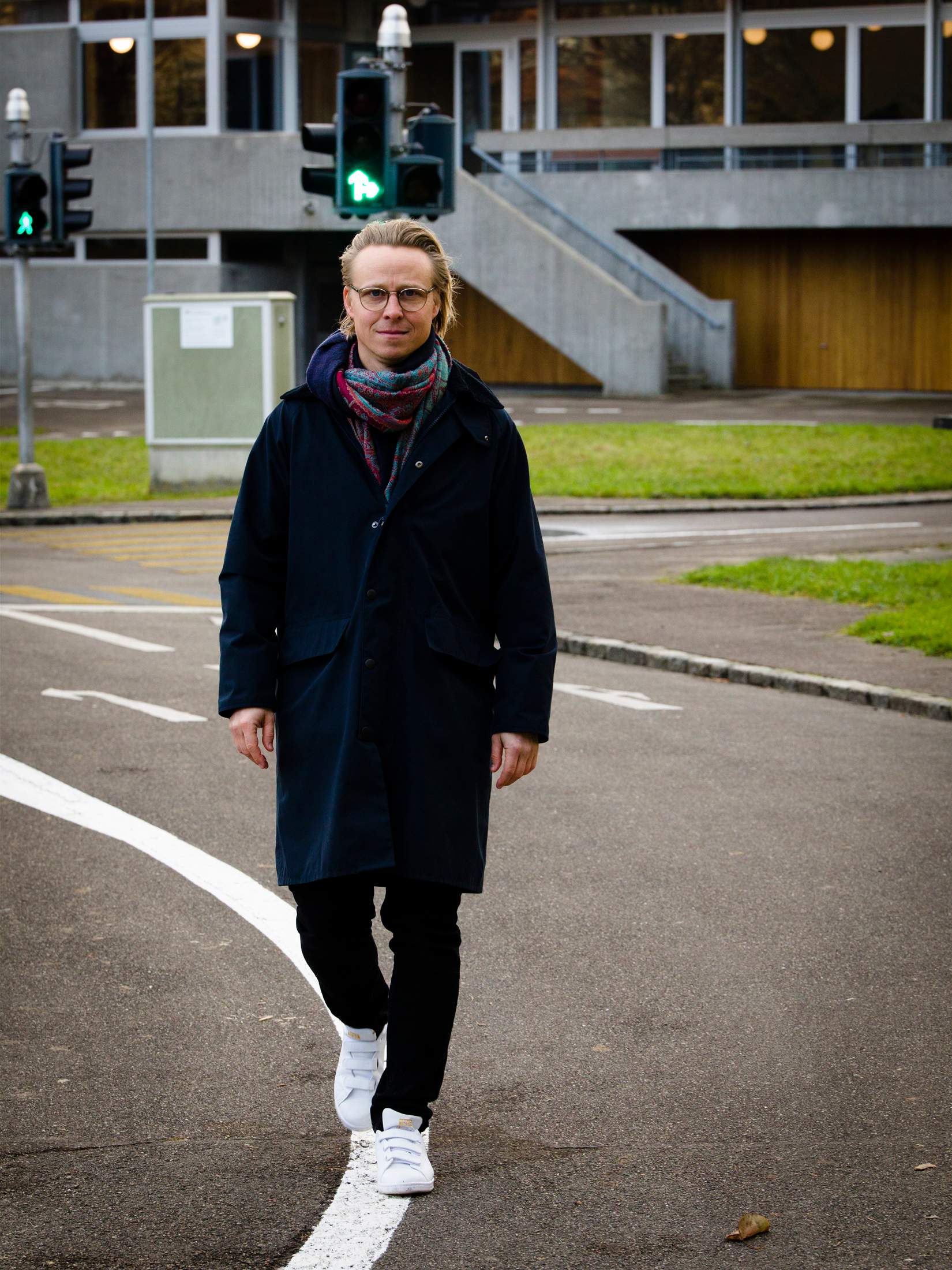 Why it works: 
Warm timbers, light and use of colour has created a calm, inspiring educational setting.