The Agenda / Global
Urbanism
Sydney's most important cultural venue since the Opera House, an Álvaro Siza watch and designer Ron Arad's approach to work.
The Art Gallery of New South Wales's new expansion is perhaps the most important cultural addition to Sydney since the opening of the city's iconic Opera House 50 years ago. And after 10 years and AU $344m (€220m), it's finally open. Sydney Modern, the nickname for this new building and extension to the gallery complex, has a broad and daring curatorial remit that showcases indigenous Australian art alongside local and international contemporary works.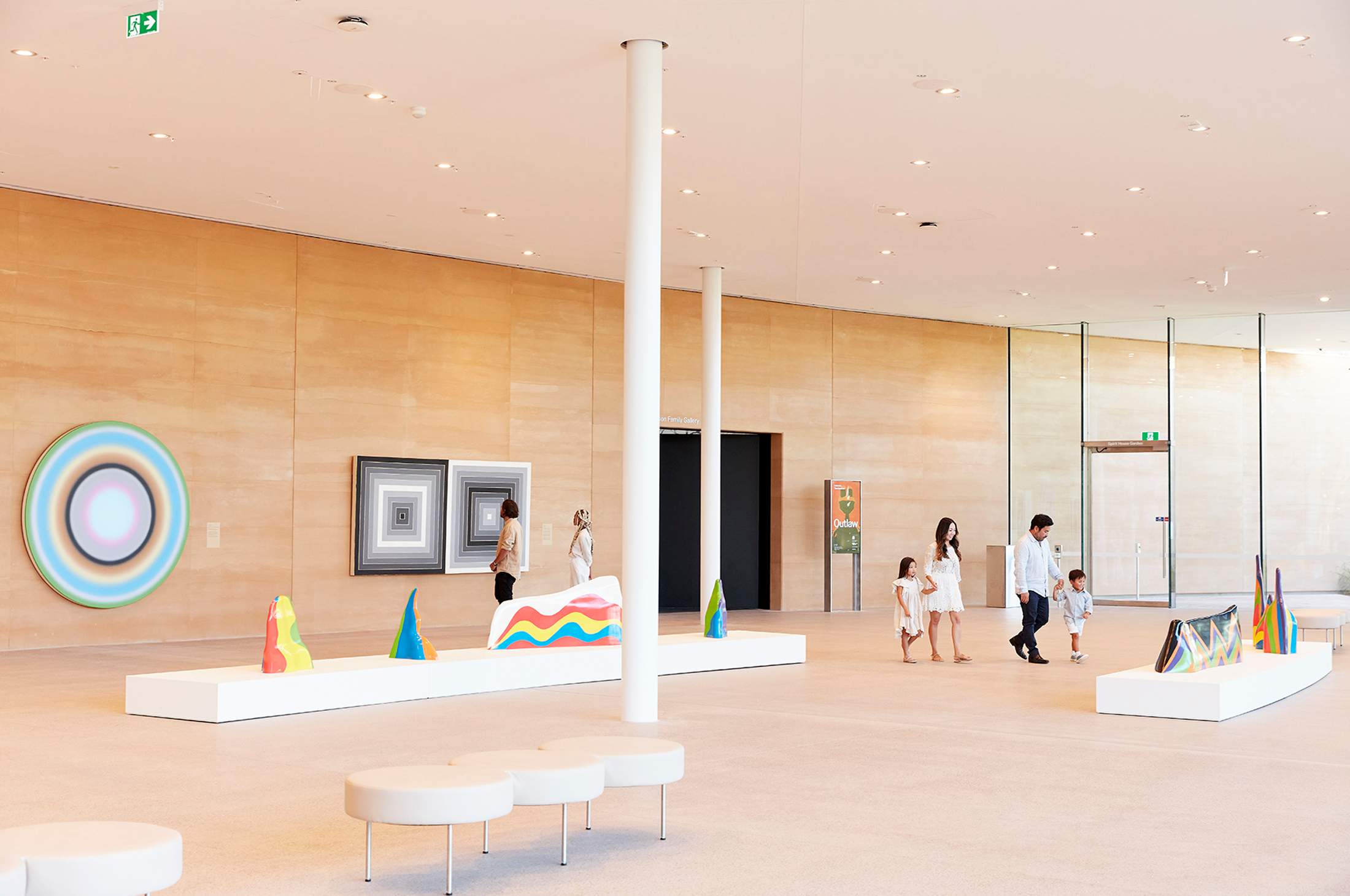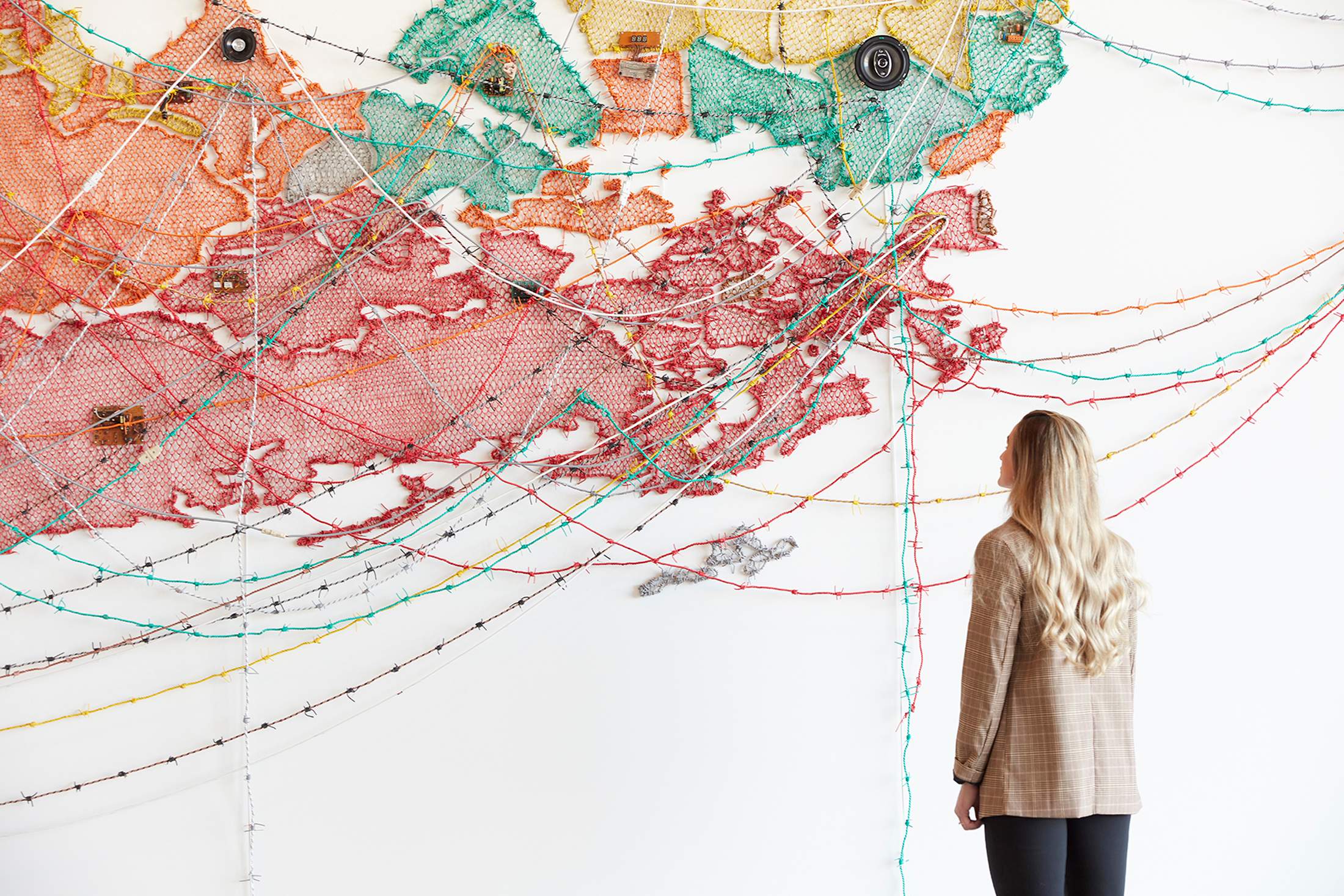 The distinctive structure was designed by Tokyo-based, Pritzker Prize-winning firm Sanaa with support from Australian studio Architectus and renowned landscape architect Kathryn Gustafson. They've created a sweeping campus that takes advantage of the gallery's verdant position within the parkland that skirts Sydney's harbour and city centre. From above, the building looks like an artfully tussled deck of cards. At ground level, the layers are revealed as a series of glass and limestone-clad pavilions and terraces that gently cascade downhill.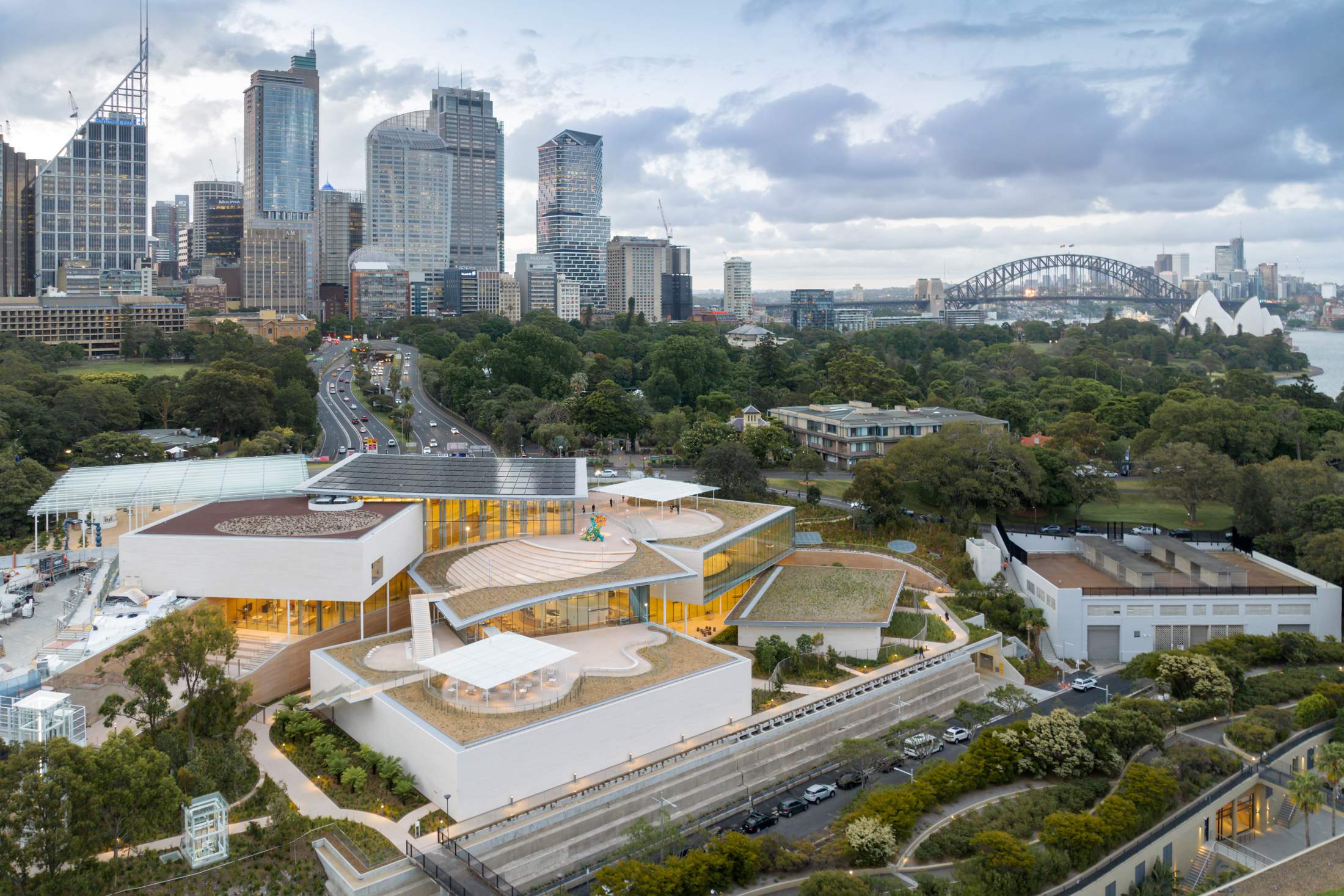 "We aimed to design an art museum that is harmonious with its surroundings, one that breathes with the city," says Sanaa principal Kazuyo Sejima. "We hope it will be a special place." If the first look is anything to go by, that aim is achieved.
---
February. It's the month when I stop automatically dating things 2022 and start writing 2023. It's also the time of year when I become a little more reasonable about what I'd like to eke out of the months ahead. This is goal-setting time, after the giddy highs of Christmas holidays and New Year's have faded and reality sets in.
It's the same state that many design practices and studios find themselves in, particularly those based in Europe and North America, with clients still on holiday and construction slowing as the ground freezes in the northernmost cities and towns. Which begs the question: what goals should a studio set for 2023? My suggestion would be to spruce up your appearance.
Speaking to David Marquardt, founder of Switzerland's Mach Architektur, for this issue's Expo, which features 50 significant places selected by a host of different designers (see page 147), 2023 should be the year of giving one's studio some much-needed love. 
"All architects I know have the same office," says the Zürich-based architect, who is renowned for his high-end retail work. "They're practical and simple; they treat their clients very well and use nice materials but they never do that with their own studio. As an architect you build for others. So why not build for yourself?"
It's a valid question and one that can no doubt lead to better outcomes for a designer's team. Marquardt points to his own office, which was renovated in 2019, for proof: raw timber, warm lighting and readily moveable screens for sectioning rooms have created a beautiful environment for his colleagues to socialise and work in.
"What made it difficult was that I had to tell myself who I was, to design a space for me and my team," says Marquardt. "It's easier to tell others who they are and make design decisions for them." 
It's clear then that refitting one's own studio requires some self-reflection, making a workplace renovation the perfect resolution for architects and creatives as we kick off the new year. 
---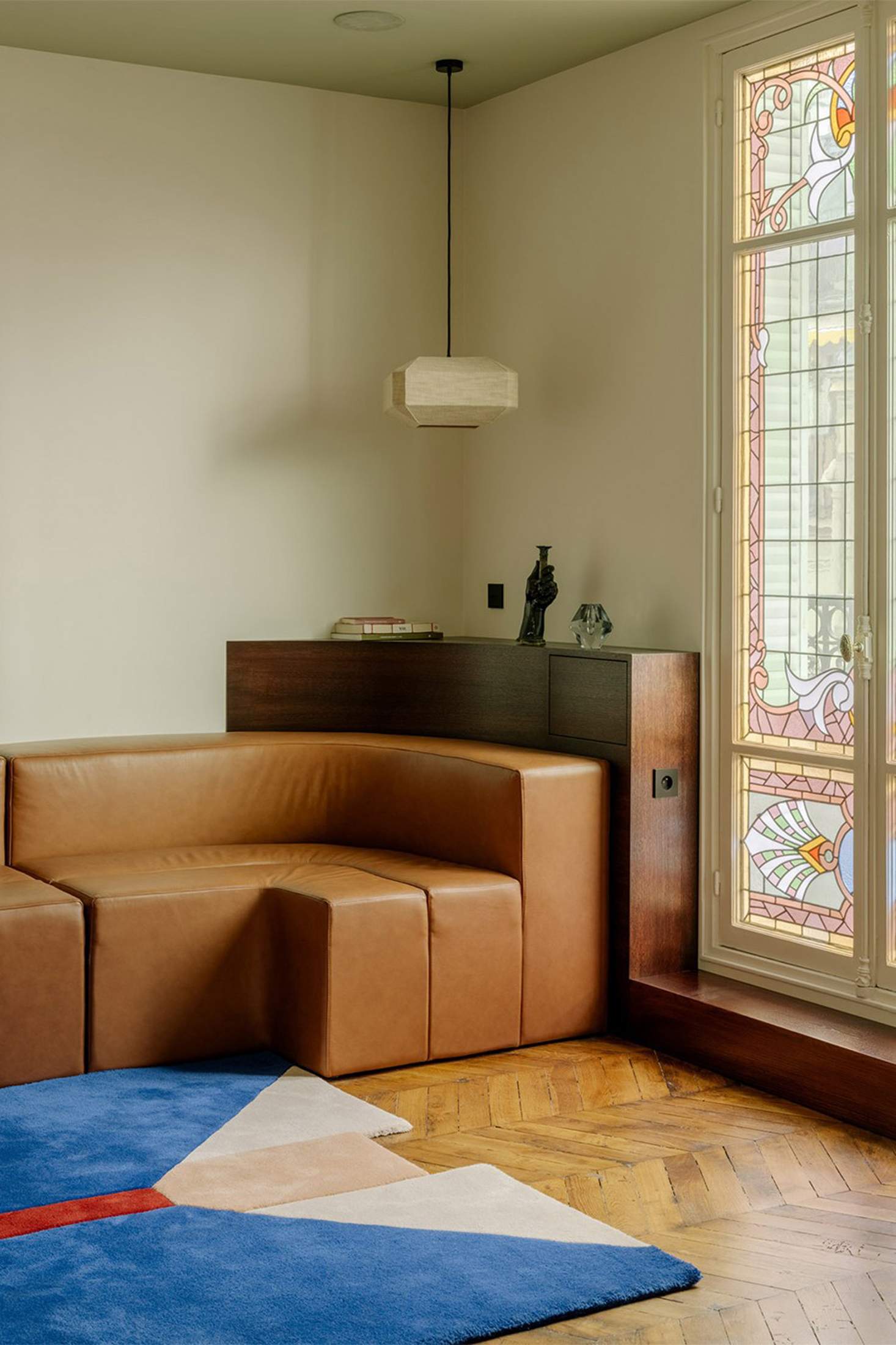 Giving a heritage building a contemporary interior fit-out is challenging: unusual architectural forms need to be accommodated, while a balance must be struck between a modern aesthetic and classic elements. For an example of how to do it well, look to Paris-based interior architect Louis Denavaut, who recently renovated an apartment called Lunain in an art nouveau-style building in the French capital's 14th arrondissement.
Here, Denavaut was able to preserve the building's distinctive curving walls and arched doorways by creating made-to-measure furniture. Key pieces include a black oak console table that wraps around a corner, a bowed sofa that matches the curvature of the wall and a dining table composed of a disc of white Carrara marble on an oak base. The apartment's stained-glass windows have also been retained and enhanced by a grey-green ceiling, which plays on the hues found in the apertures. The outcome is a reminder of bespoke furniture's ability to enhance any work of architecture. 
For more inspiring residences, subscribe to the Monocle Minute On Design newsletter at monocle.com/minute.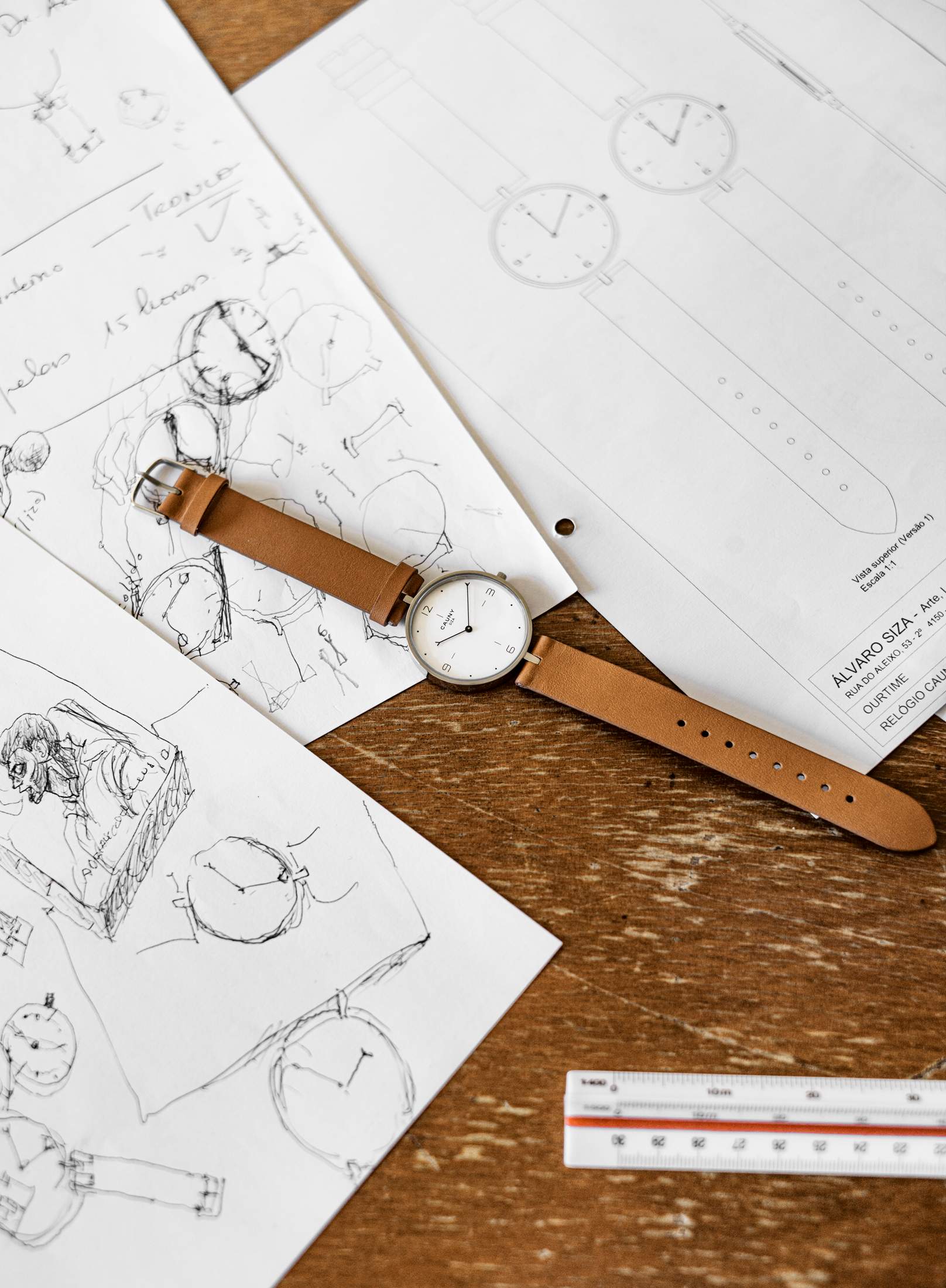 If your new year's resolution is to arrive on time and look smart while doing it, then an investment in a well-made wristwatch is essential. A pick of the bunch? This new timepiece by Swiss watch company Cauny in collaboration with Portuguese architect and 1992 Pritzker Prize winner Álvaro Siza. The Cauny 3 Siza model is an impeccable timekeeping accessory that blends fine watch-making with architectural ideals.
For Siza, designing a first watch wasn't about reinventing the wheel. "[I wanted to design] this watch to look like a watch, in the same way that a chair should look like a chair and a car should look like a car," he says. And that's exactly what he did. Cauny 3 Siza's design fuses the architect's clean lines and crisp curves with the tradition of the company's wristwatches.
Founded in 1927 in La Chaux-de-Fonds, Switzerland, by three brothers who settled in the town after fleeing Poland during the First World War, Cauny is renowned for its commitment to attention to detail. For the Swiss firm, 89-year-old Siza's creative process was enlightening. "We witnessed the enormous creative vitality, the speed of thought, the freedom in drawing, the incessant curiosity, the rigour with which he takes care of every detail," says Cauny's director Filipe Costa Almeida.
With delicate hands, a steel dial and an Italian leather strap, Cauny and Siza have created a simple, high-quality timepiece. The legacy of Swiss horology has been combined with Portuguese architectural prowess, making for a design that's sure to inspire its wearer to be on time. 
Q&A
Ron Arad
Industrial designer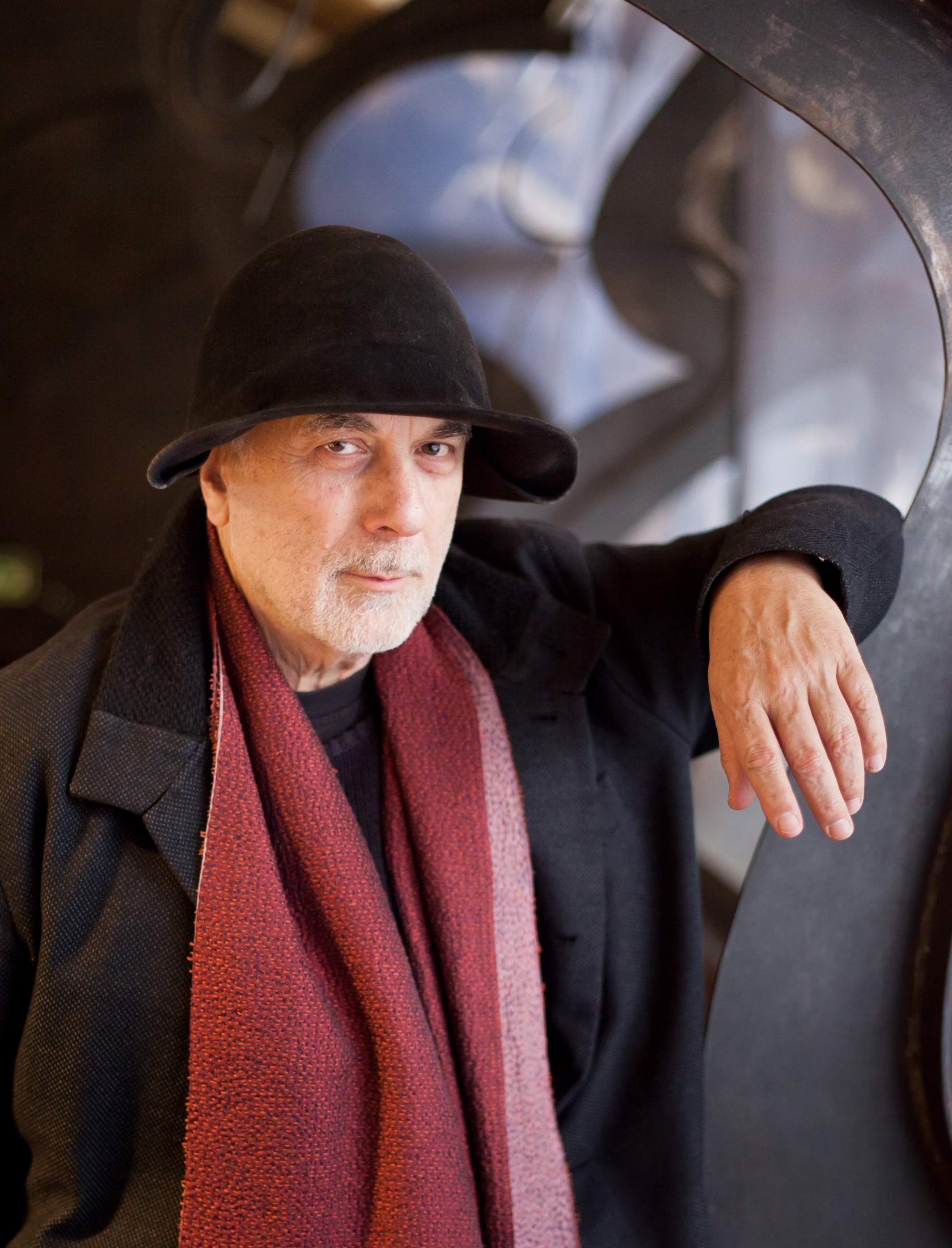 In the course of his 50-year career, Israeli industrial designer Ron Arad has collaborated with the likes of David Adjaye and Kathryn Gustafson. His latest partnership with Italian timber company Alpi has seen him reimagine some of his classic pieces. 
This collaboration is all about exposing the interior structures of your furniture. What prompted this approach? 
When it comes to joints or formwork, we often cover them up. But in the process of making, I have often observed that the armature of a structure can be quite beautiful. So why hide it? 
Is there a particular method you use when determining when to expose these details?
No. I'm not saying that every structure is beautiful. But we do have a choice in how we look at things and you can determine when it is beautiful.
You have always worked with different craftspeople who specialise in different materials. Why do this?
When I started out, I learnt how to weld but the last thing I wanted to do was become a craftsman. I once had a show called No Bad Colours with the logic that all colours are good – it just depends on what you do with them. It's the same with materials. There are no bad ones and I will work with them all.