Inventory: Food and drink / Global
Get your fill
Our pick of the most interesting (not to mention delicious) spots at which to eat and drink, from a new pasta place in Tokyo to a haven for wine lovers in Marrakech. Plus: an intriguing eating-for-two cookbook and three tasty meals to make for yourself from our Swiss chef.
Barcelona's Gràcia neighbourhood hosts the latest venture from Francisco Seubert of Buenos Aires-based bakery chain Atelier Fuerza. Open since November, it aims to bring Argentina's specialities to a European audience: cremonas (a crisp, wheel-shaped loaf), buttery medialunas (Argentina's take on the croissant) and cheesy bread balls called chipas. Its interiors are by Barcelona firm Arc Disseny, which fitted out the space with a concrete-and-glass counter, original brickwork and restored clay-tile flooring. 
Carrer de Sant Marc, 19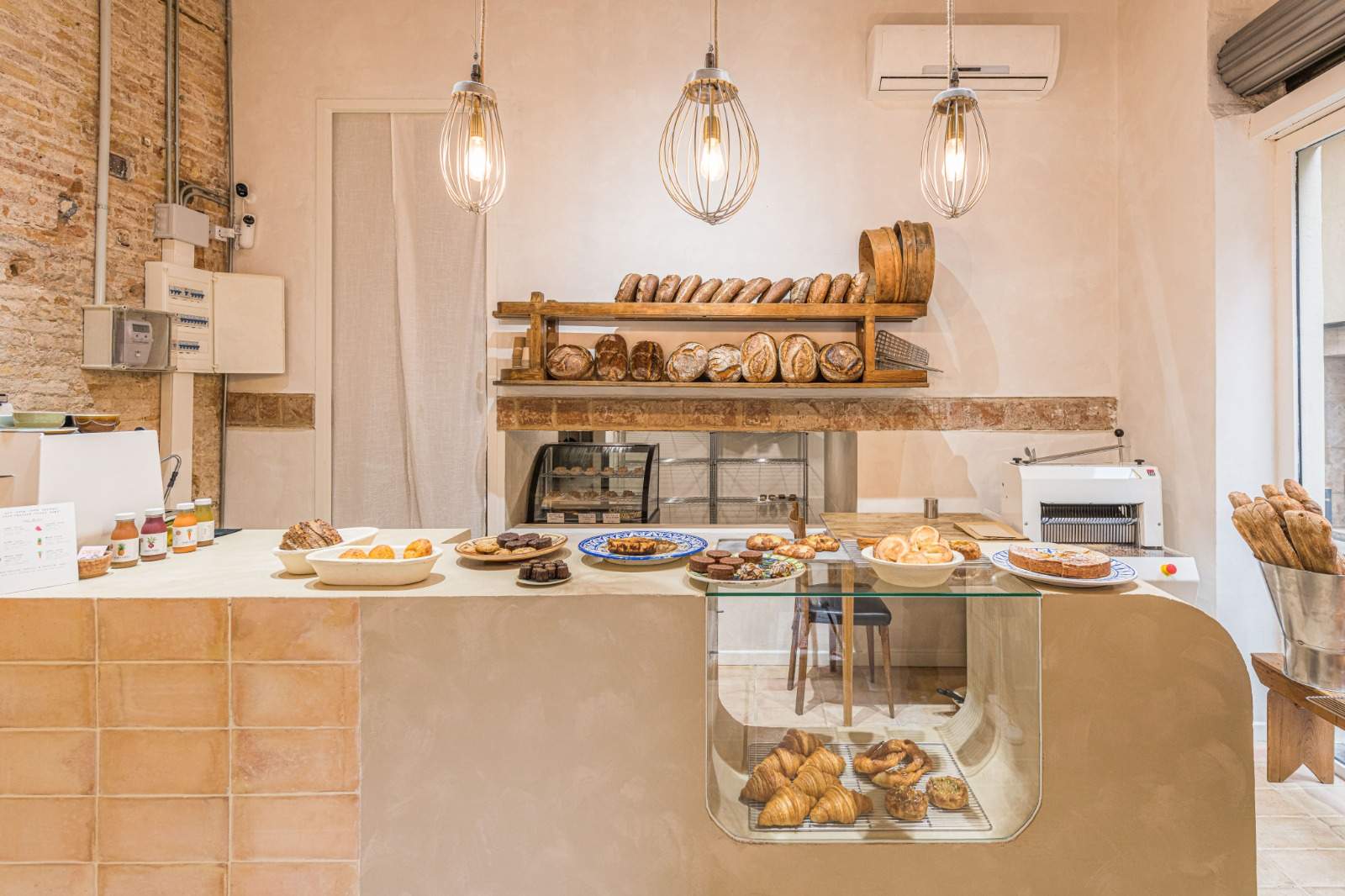 ---
Inside Keshiki, a micro-development put together by Media Surf Communications in the district of Nihonbashi Kabutocho, you'll find this cosy, laid-back restaurant. "I selfishly wanted to create somewhere that I'd want to eat at," says British chef Tim Mawn. "The food looks simple but there's a lot of work behind it. Many local producers were involved: the prosciutto comes from Sumida and the stracciatella from Omotesando." Homemade recipes include Tuscan ribollita soup with pesto and parmesan, and tortelloni with ricotta, sage and brown butter. A great addition to the neighbourhood. 
mediasurf.co.jp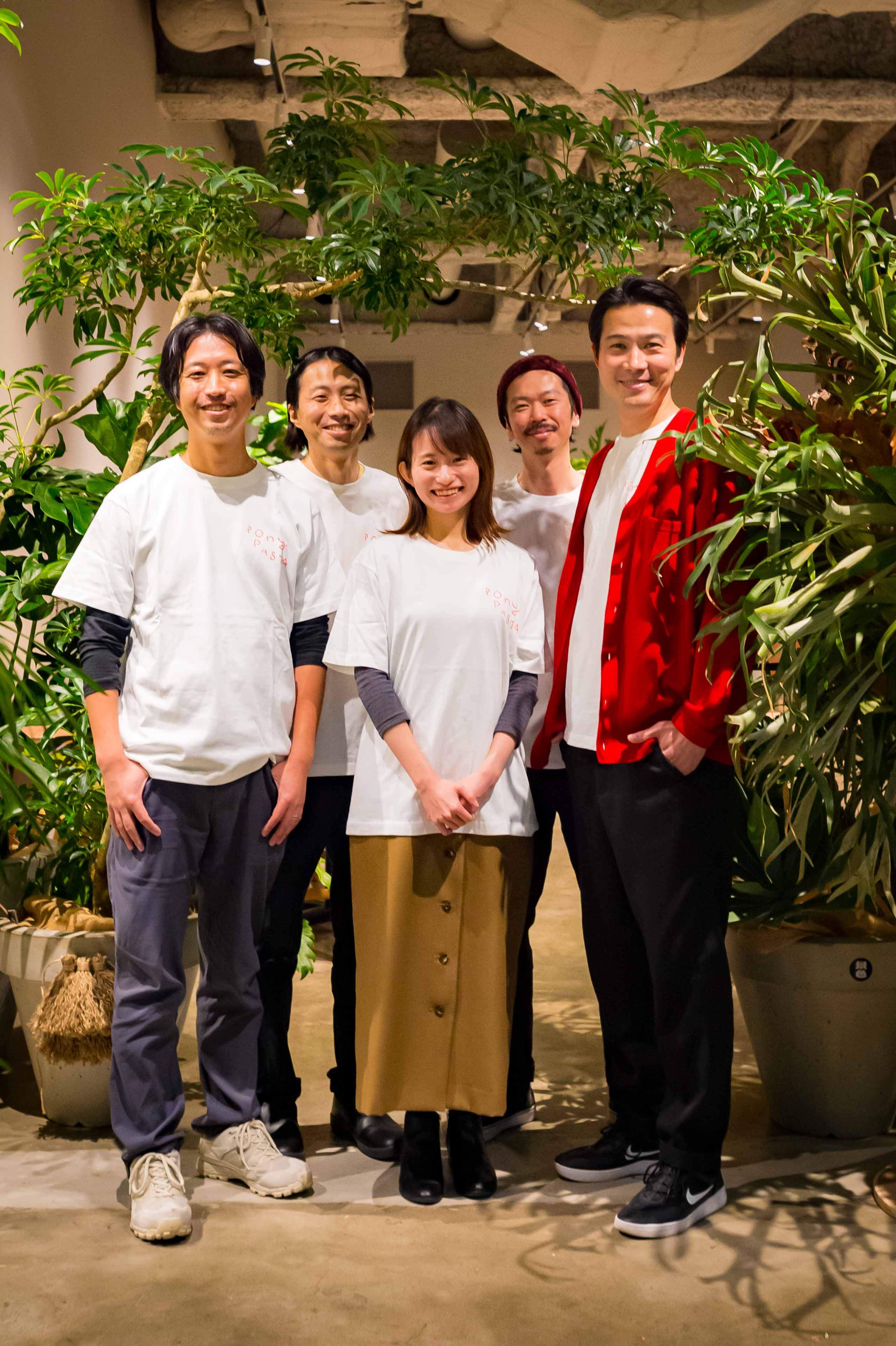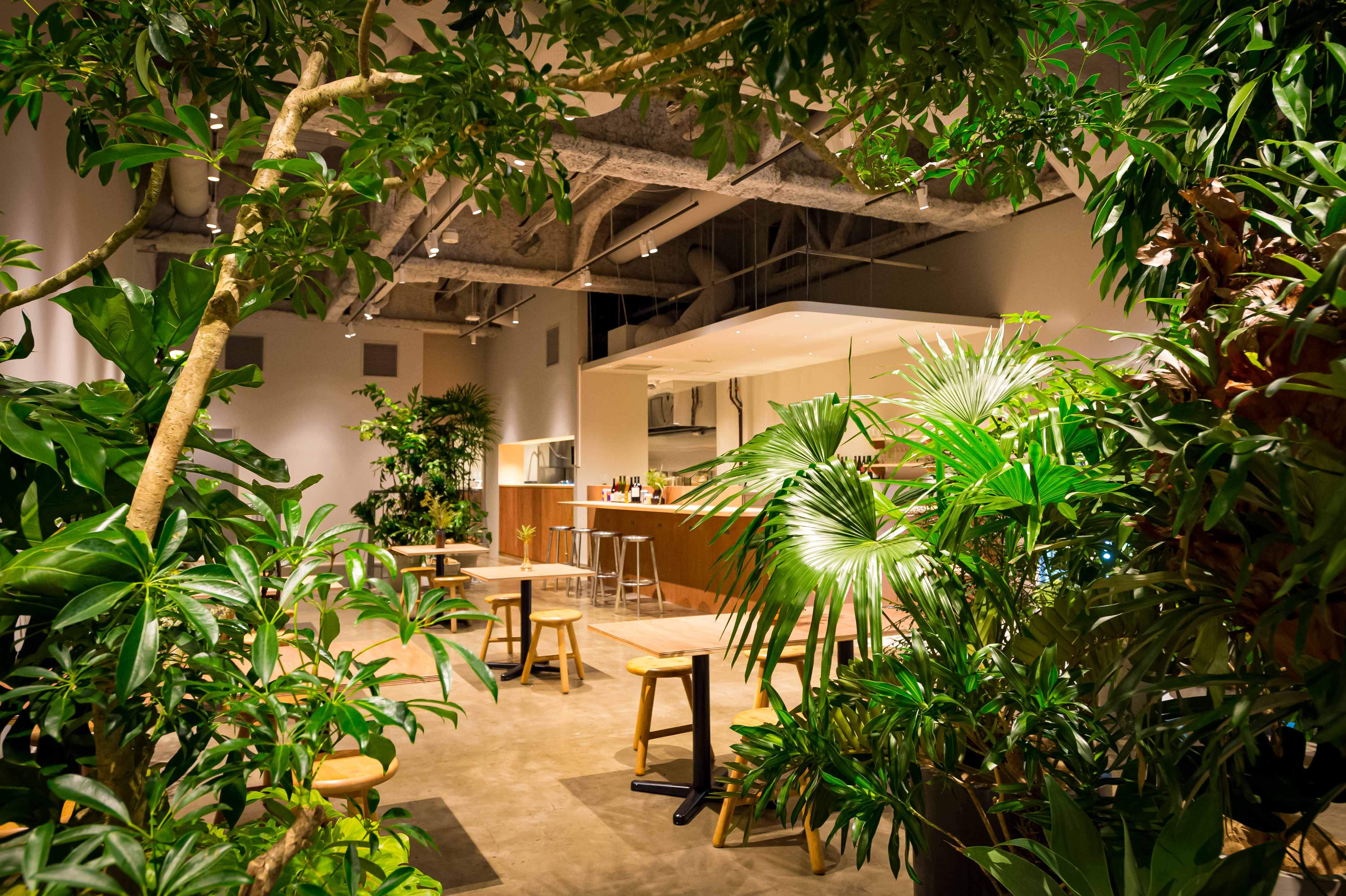 ---
'Table for Two' by Bre Graham

Global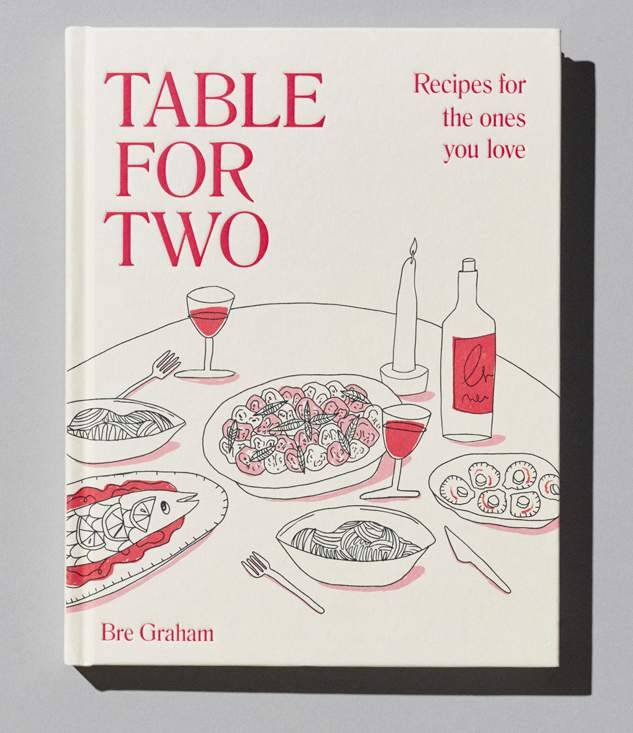 At the heart of Australian food writer Bre Graham's debut cookery book is the notion that cooking for two – no more, no fewer – is the most intimate way to enjoy food. Newly published Table for Two explores this theme in thoughtful essays and more than 80 tried, trusted and sometimes stumbled-upon recipes. Expect dishes such as scrambled eggs with brown butter and sage – perfected, we're told, after the London-based cook accidentally left the hob on a little too long – and a honey, chorizo and peas-on-toast concoction inspired by Graham's grandfather. Free of formality or stuffiness, this is a book in which leftovers from the night before are seen off with gusto. Evi-O Studio's old-fashioned illustrations add a sense of nostalgia, nodding to mid-century classics of the genre by the likes of Ambrose Heath. Graham makes an admirable case for cooking for two. All that's left to decide now is who to invite over.
dk.com
---
Architect Maha Mseffer from Paris and DJ Adnane Belakbil from Casablanca are the married duo behind Barbe, a fetching wine shop and delicatessen in Marrakech. "Shopping for wine in Morocco has never been a fun or comfortable experience," says Belakbil of the Muslim country. "We felt it was time to create an experience and a space that democratises it all." Mseffer, who is architecture firm Studio KO's chef d'agence for Morocco, worked on the project during her free time, restoring the ochre-coloured floors. "I always taste the wine before they go in the cellar," says Adnane. 
61 Rue Yougoslavie
---
1.
Spanish-style 'croquetas'
Croquettes, the name of which derives from the word croquer (to crunch), are a creamy, breadcrumb-coated staple in France, but our chef Ralph Schelling prefers the Spanish version that he learnt to make while living in San Sebastián. Schelling suggests adding to the richness of the dish by using jamón ibérico de bellota, made from acorn-fed pigs, which gives the ham a "wonderful nutty flavour". He also recommends using a mild olive oil. "Otherwise, the taste will be too bitter," he says. To give the dish a little extra colour, he finishes it off with a dash of oak-smoked paprika. Enjoy. 
Starter for 4 people
Ingredients
500ml full-fat milk
Nutmeg, grated, a pinch
Salt, to taste
Black pepper, to taste
2 shallots, finely diced
100g jamón ibérico, finely diced
100ml olive oil, plus extra for frying
100g plain white flour, plus extra for dusting
2 large eggs, whisked
150g breadcrumbs
Smoked paprika, a dash (optional)
Method
1. Heat the milk in a pan and flavour with salt, nutmeg and a few turns of the pepper grinder.
2. In a separate pan on a medium heat, sauté the shallots and ham in olive oil for 5 minutes. Add flour and stir to form a paste, then gradually add the milk while stirring to create a roux (like making a very thick béchamel sauce).
3. Once you have a thick sauce, pour into a bowl and refrigerate for at least 5 hours.
4. Flour a surface and form the paste into croquetas – usually longer than they are wide but they can be ball-shaped. Dust with flour.
5. Place the beaten eggs and breadcrumbs in separate bowls.
6. Coat the croquetas with the eggs and then roll in the breadcrumbs. Deep-fry for 2 or 3 minutes. Once golden brown, remove from the oil with a slotted spoon and place on a few sheets of kitchen roll to absorb any oil. Add a dash of paprika if you want colour. Serve warm.
---
2.
Ribeye with marsala shallot confit
Swiss chef Schelling shares a slow-cooked shallot confit recipe that goes perfectly with a quickly seared ribeye steak. "You can put the confit into jars for later too," he says. "It will keep in the fridge for about two months."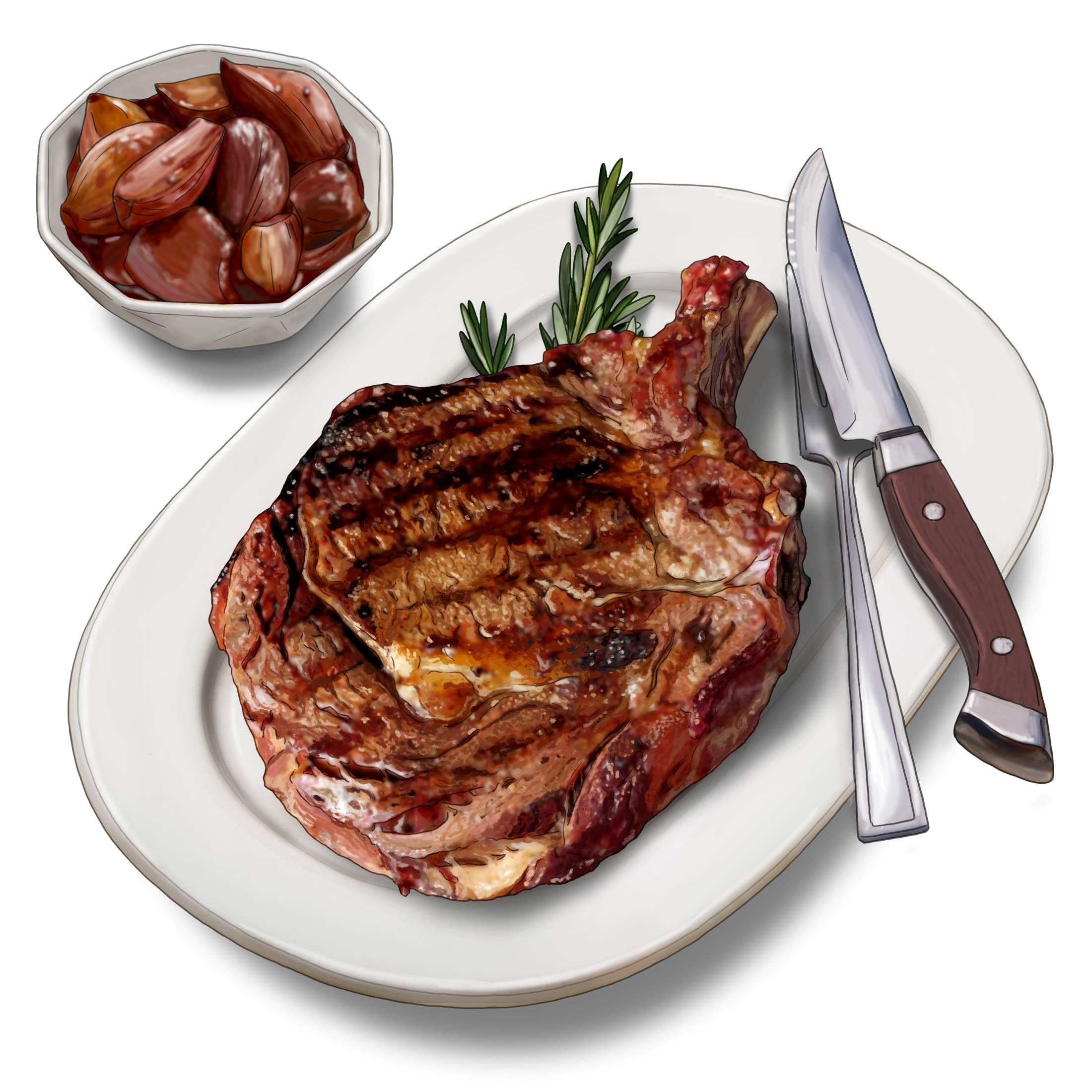 Serves 4
Ingredients
50g cane sugar
500ml red wine
200ml marsala wine
1 sprig thyme
1 star anis
500g shallots, peeled
Salt
Pepper
50g olive oil
3-4 tbsps red wine vinegar
4 premium dry-aged ribeye steaks
Fleur de sel
Method
1. Preheat your oven to 160C.
2. Caramelise the sugar in a medium ovenproof pan (with a lid), then deglaze with the wines and add the thyme and star anise. Bring to a boil then add the whole shallots.
3. Season with salt and pepper, cover and simmer in the oven for about 3 hours until the shallots are soft. The wines should be almost completely reduced by the end of the cooking time.
4. Finely chop the cooked shallots if required. Mix with the olive oil while still hot and season with vinegar. Leave to cool.
5. Season the ribeye with fleur de sel and grill each steak for about 4 minutes on each side. Leave to stand in a warm oven for a few minutes to settle. Serve with the shallot confit.
---
3.
Orecchiette with aubergine, lemon and basil 
The weather in northern latitudes is chilly so we thought we'd transport you to southern Italy with a Puglian pasta special. It's currently a vegetarian dish but adding a few tinned anchovies with the oil and garlic would introduce a hit of umami. 
Serves 4
Ingredients
400g orecchiette
2 aubergines, medium
200g cherry tomatoes, halved
2 cloves of garlic, diced
200g passata
4 tbsps grated ricotta (optional)
Extra virgin olive oil
1 handful of fresh basil
Zest of one lemon
Method
1. Cut the aubergines into 2cm by 2cm chunks. Salt and drain for 30 minutes.
2. Sauté the cherry tomatoes and garlic in oil for 3 minutes on a medium heat.
3. Add the passata. Simmer the sauce over a low heat for 10 to 15 minutes. 
4. Rinse the aubergines and pat dry.
5. In a separate pan, sauté the aubergine pieces in olive oil for about 5 minutes.
6. Cook the pasta according to packet instructions (minus a minute to keep it al dente). Save half a cup of the cooking water before draining.
7. Add the aubergines to the sauce and cook for another 5 minutes.
8. Mix everything and serve, sprinkled with cheese, basil and lemon zest.
photographers:  Michael Bodiam, Kohei Take , Ben Roberts. illustrator: Xihanation. images: Mercè Gost