Inventory: Travel / Fukuoka
Hidden gems
The small Japanese town of Yame, and its surrounding countryside, is pulling in visitors with its new inn and craft heritage.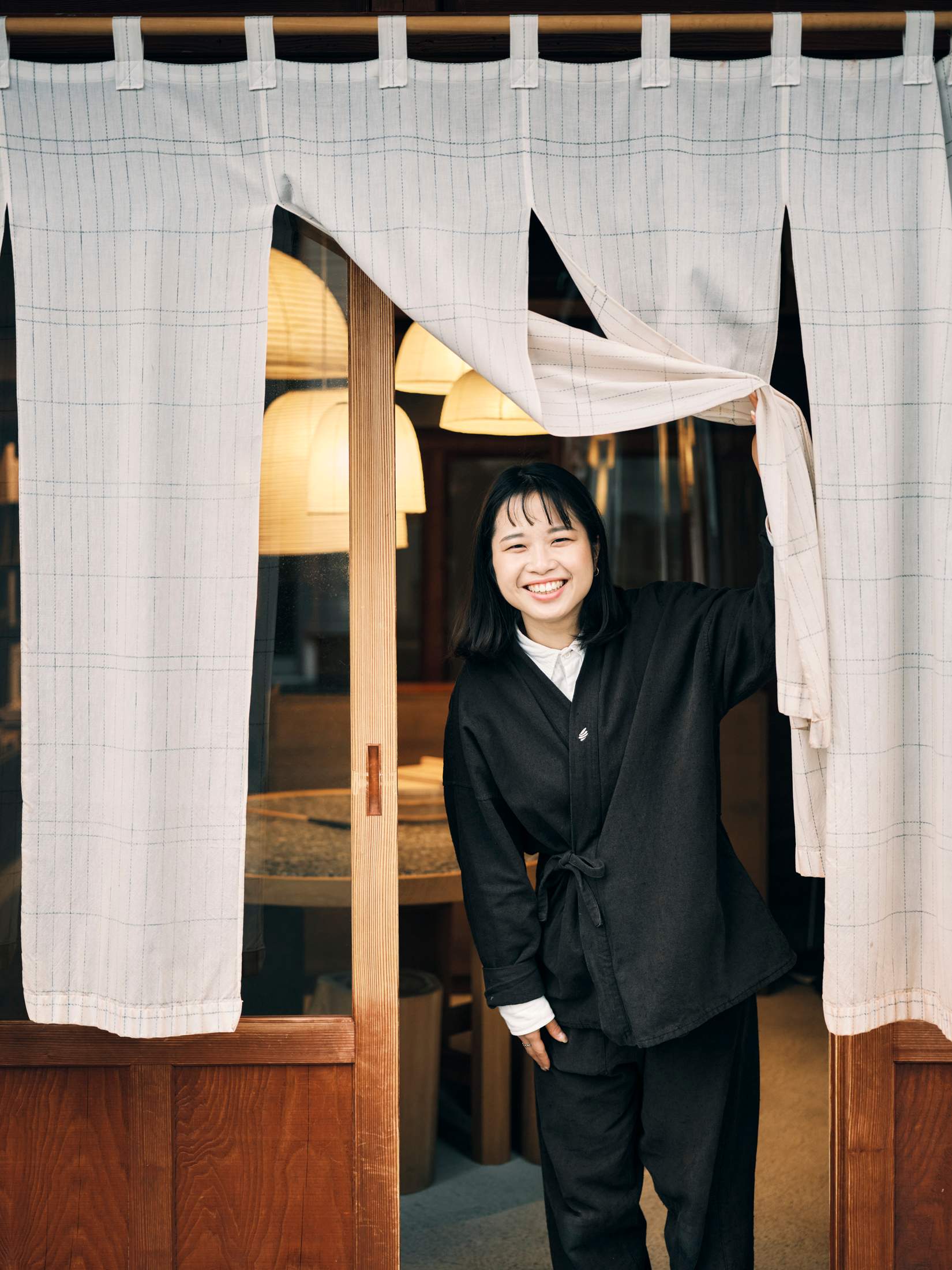 Travel to Japan might be back on the agenda after a turbulent few years but visitors should take the opportunity to look beyond the hot spots (and springs) and big cities towards the nation's more secluded corners. With a population of 60,000, Yame, in the southern prefecture of Fukuoka, is an old castle town that has much to recommend it: historic buildings, traditional crafts and plantations that produce some of Japan's best green tea. Locals know this region as Chikugo, a name given to Kyushu's longest river. Monocle leaves a frenetic Tokyo, flies west to the city of Fukuoka and then heads 57km south by car to see what this far-flung corner of Kyushu has to offer.
Our first stop is at Unagi no Nedoko ("Eel's Nest"), a shop that helped to put Yame on the map when it opened in 2012, selling "Made in Chikugo" crafts such as wooden toys, ceramics and textiles, to mention a few. It's a wonderful place to browse craft. The Unagi team, headed by the trio of Takahiro Shiramizu, Shogo Haruguchi and Junji Tominaga, has forged a deep trust with makers and residents while bringing the area's wares to a broader audience.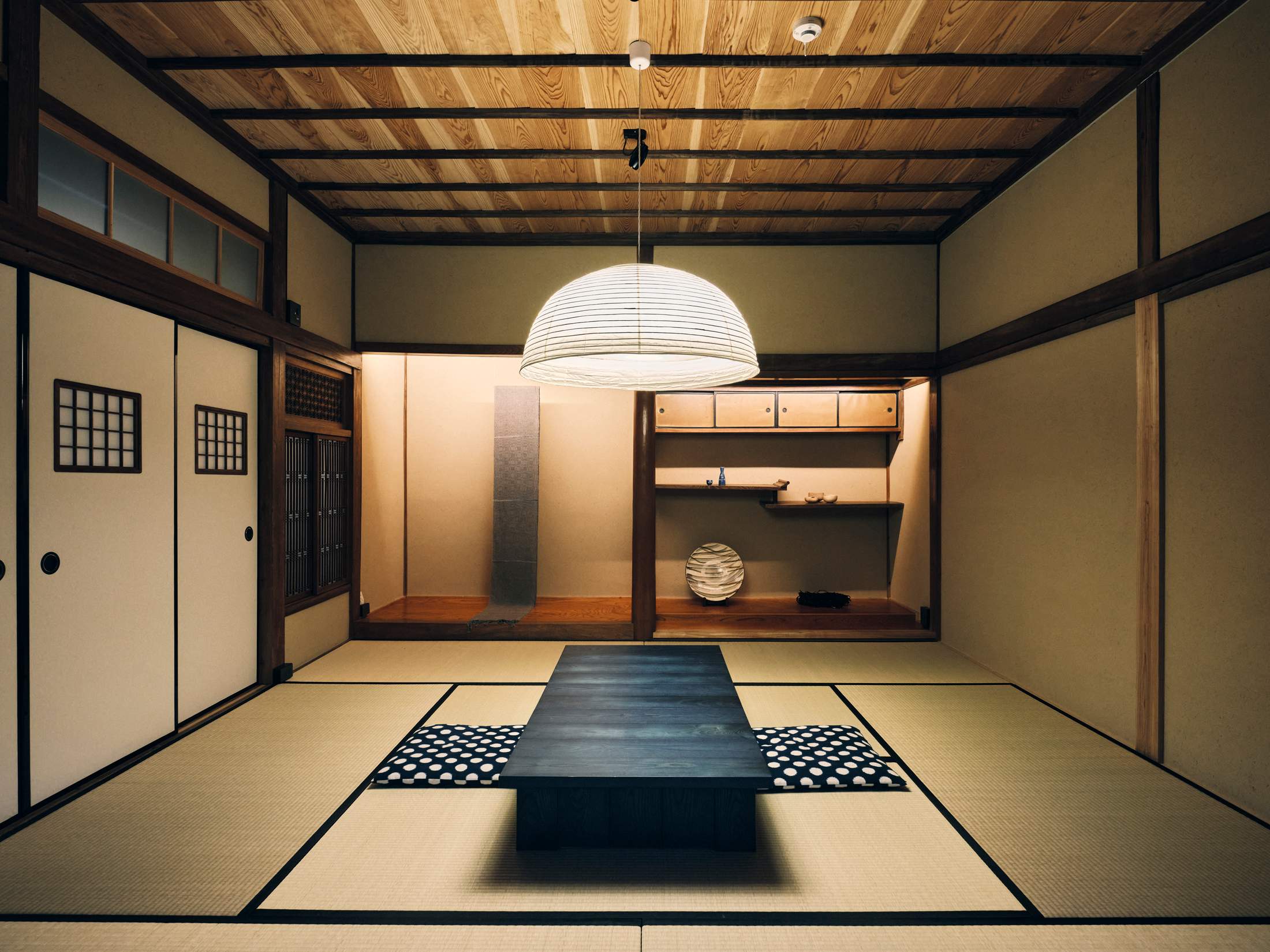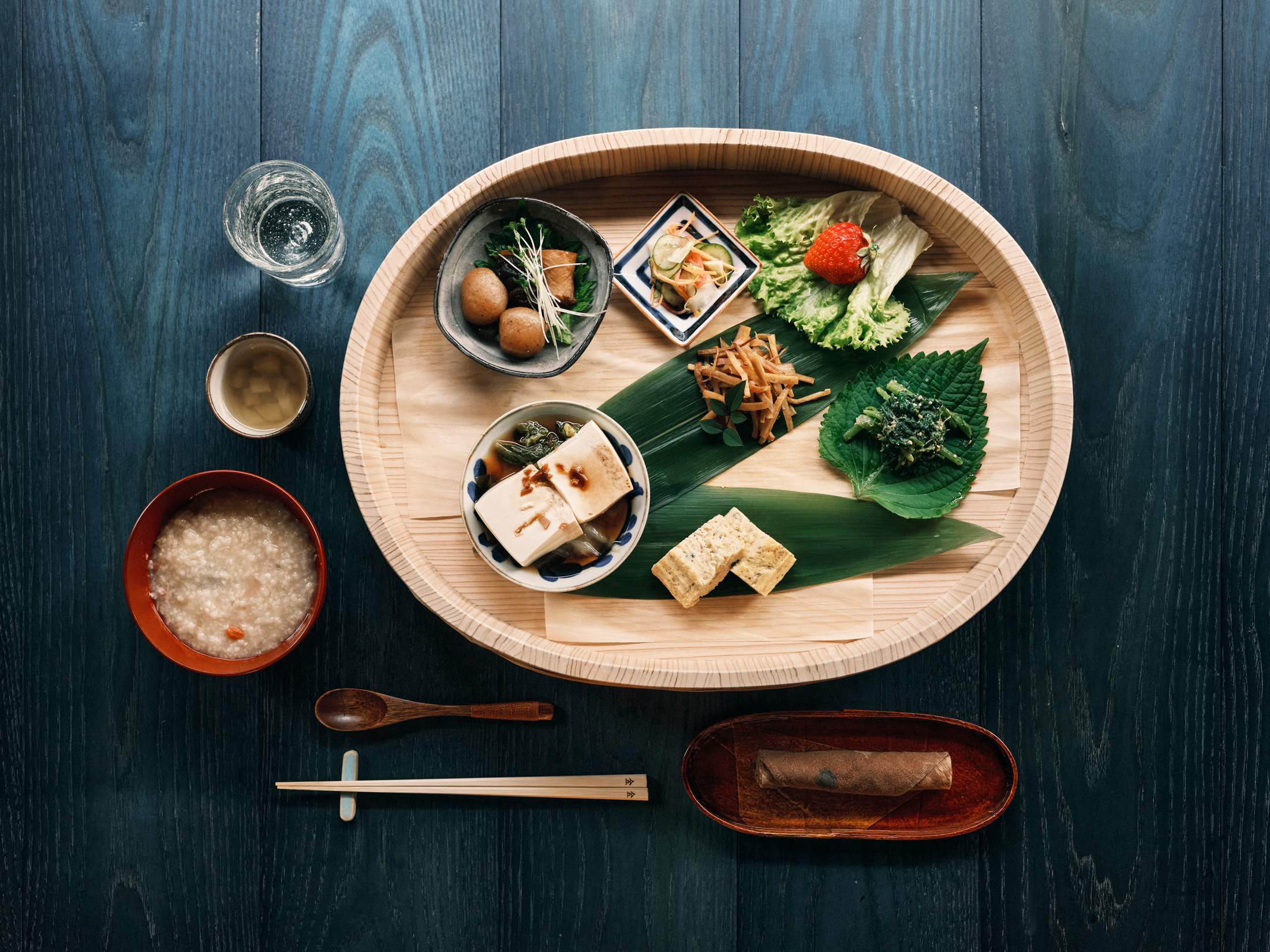 Now though, not content with merely tempting shoppers, the team has opened a smart new three-room hotel. "We were already giving recommendations and a guided tour," says Rei Watanabe from the team. "People came to the shop and that was it. As we opened a second shop in the same neighbourhood, the number of touchpoints increased but it wasn't quite enough." As the trio saw the market for visiting Yame had outgrown just retail, they started UNA Laboratories to publish literature about the area and work in tourism. "The impression of travel changes depending on how many people you meet face to face on the road," she says. 
Despite being evangelists for the area's quiet charm and craft heritage, the Unagi trio aren't from Yame. This said, their passion and commitment to promote the region won support from the locals. When a nearby non-profit, whose mission is to preserve historical old buildings in the area, had two wrecked properties to save, they approached Unagi. "It was great timing," says Watanabe. "Rather than attracting people from outside who might shop and leave, we wanted to do more, creating an interactive relationship between the visitors and locals. It's a new style of tourism."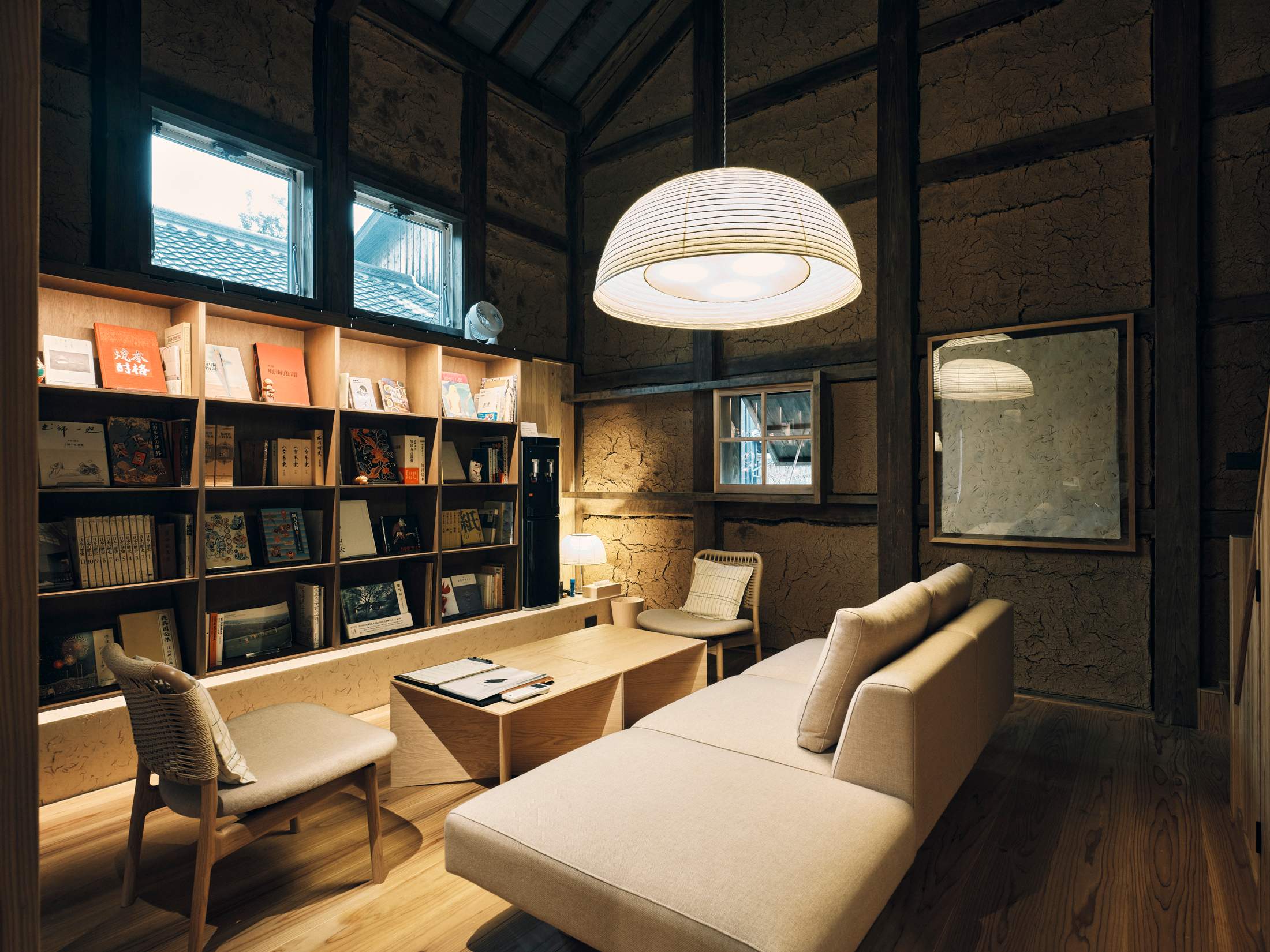 The team renovated a century-old two-storey residence and a separate kura storehouse into modern Japanese accommodation: the Craft Inn Té. The residence is divided into two guest rooms – respectively Ai (indigo) and Take (bamboo) themed – and the kura is a standalone washi (traditional Japanese paper) room. The Ai room has a wooden table, tapestry and cushions – all indigo-dyed – while the Take room has intricate bamboo lampshades and chairs. The beautiful bathtubs are made from red cedar by woodworking studio Matsunobu Kogei in Yame, while shoji paper screens were handcrafted by Nao Tesuki Washi in the neighbouring Saga prefecture.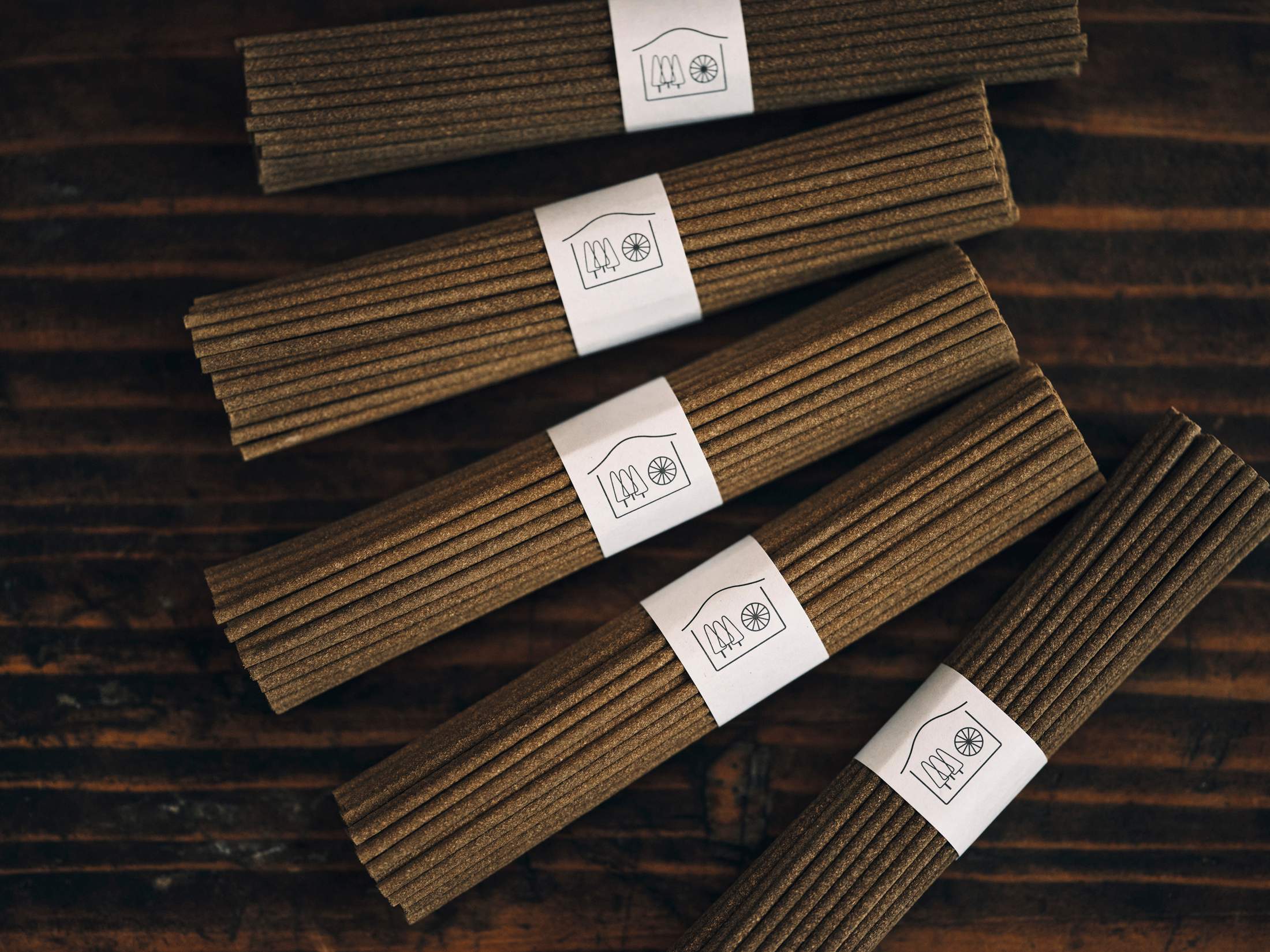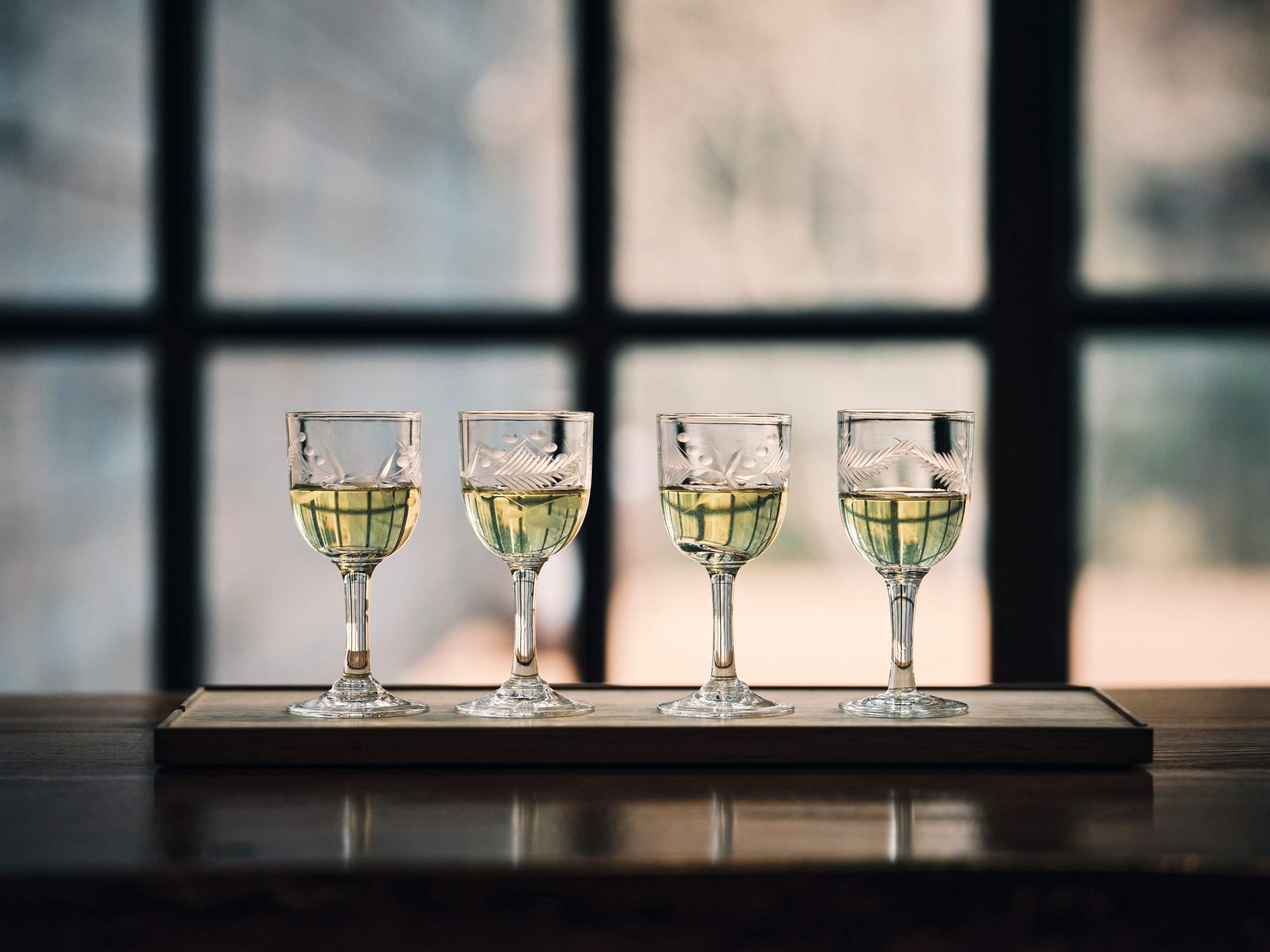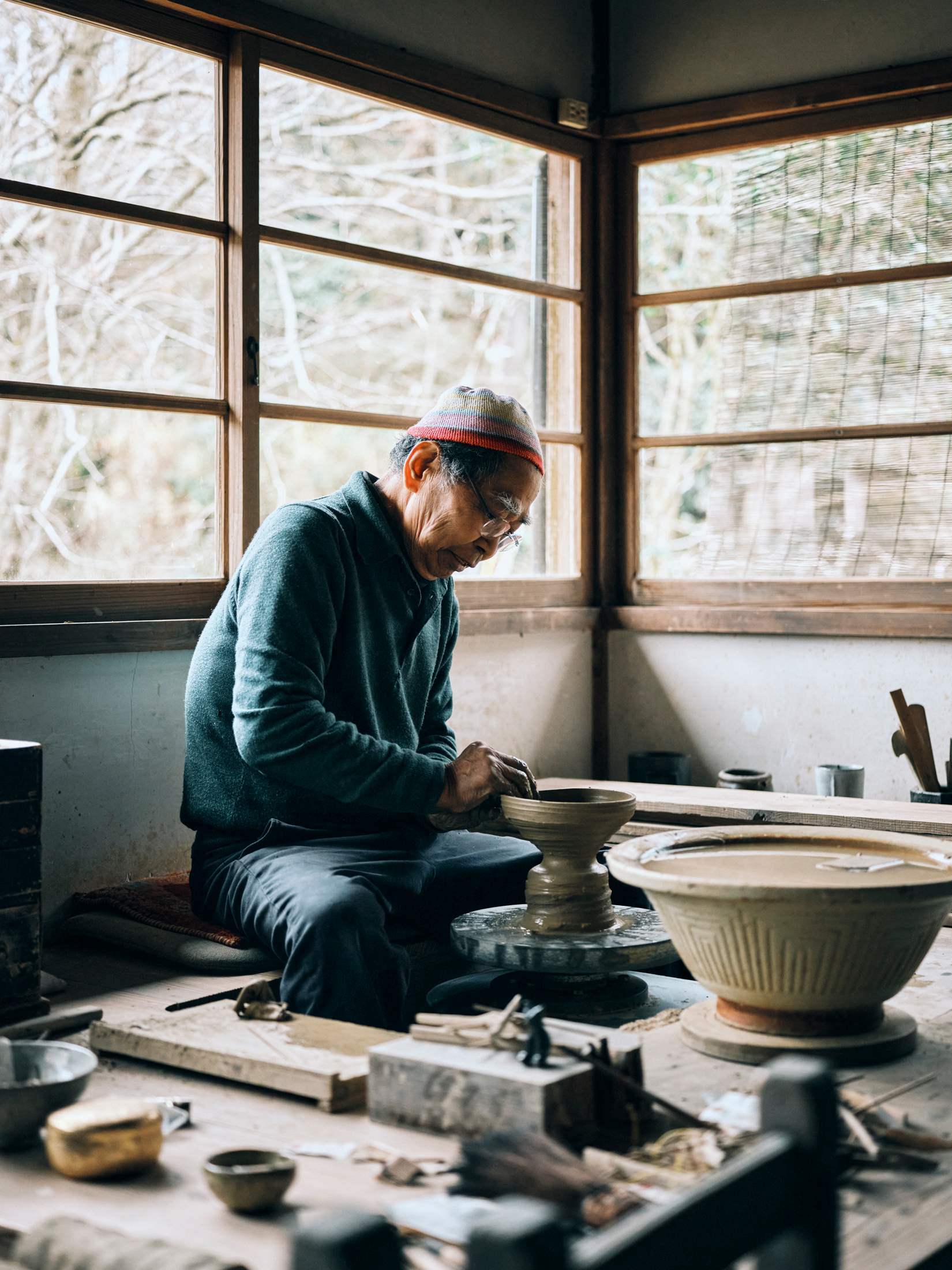 When Monocle visits, Watanabe and Tominaga offer us a tour of the surroundings too. The inn is in the Fukushima neighbourhood, an area with many traditional machiya townhouses where the locals started preservation projects 25 years ago. It's also home to Konomi Honke, a tea shop founded in 1704. Today, 14th-generation tea merchant Kenichi Konomi, a walking encyclopaedia of Yame's tea history, runs the family business. Then there is a chochin (Japanese lantern) workshop called Ito Gonjiro Shoten. Founded in 1815, the lantern-maker, headed by 32-year-old Hiroki Ito, crafted beautiful washi lampshades for the inn. Recently the team also made chochin for Disney and Netflix films The Nutcracker and the Four Realms and Rebecca, respectively. "At Unagi, we work with local culture," says Tominaga. "Some people are interested in products, while others are more attracted to stories and experience. That's why our inn matters. Our shops can serve the former while the inn can serve the latter." 
Indeed, guests are keen to meet the producers and get their hands dirty trying their hand at, for example, aizome (indigo-dyeing). At Ikeda Kasuri, Daigo Ikeda practises traditional hand-dye technique and Kurume kasuri ikat hand-weaving; Kurume kasuri, one of the three such heritage ikats in Japan, is from Kurume near Yame. Nomura Orimono is another maker of Kurume kasuri but visits are appointment only. 
We hire a car to explore the region's woods and mountain streams. The first stop is Baba Suishaba, where Takeshi and Chieko Baba produce incense sticks. They source cedar leaves from the forest and grind them with metal pestles powered by wooden water mills. "There used to be more than 30 workshops in Yame but the industry shrunk when the imports of cheaper products and ingredients started," says Takeshi. They remain true to the authentic way, using only quality natural ingredients. Traditionally, their incense was used for Buddhist rituals but the fragrance of cedar has won them a broader audience. The elderly couple struggle to keep up with the demand; luckily they seem to enjoy the interest.
"Most visitors go to Tokyo and Kyoto, perhaps as far west as Hiroshima. The hurdle is high to bring them to Kyushu but there are many hidden gems here"
Next we head to café Saryo Chiyonoen. Here the Harashima family, who run an organic tea farm, offer delicious green tea as well as homemade dishes using foraged vegetables. When we visit, Tamami, who runs the café with her sister Haruka, shows a variety of teas that her parents grow in fields in the nearby mountains.  
"I was told that once there was a ceramic called Hoshino-yaki here," says 81-year-old potter Genta Yamamoto. He moved to Hoshino village in Yame in 1968 on a mission to revive the craft, which existed from the early 1700s to the late 1800s; he eventually did so by identifying styles, clays and glazes. He welcomes Monocle at his kiln-cum-shop, where he deftly kicks the potter's wheel and treats us to a masterclass.
"Most visitors go to Tokyo and Kyoto, perhaps as far west as Hiroshima," says Watanabe back at the inn. "The hurdle is still high to bring them to Kyushu but there are many hidden gems here." Tominaga adds that people around Yame still live and work in the traditional way. "We are like editors," says Watanabe. "We help visitors to see and understand what happens here."
craftinn.jp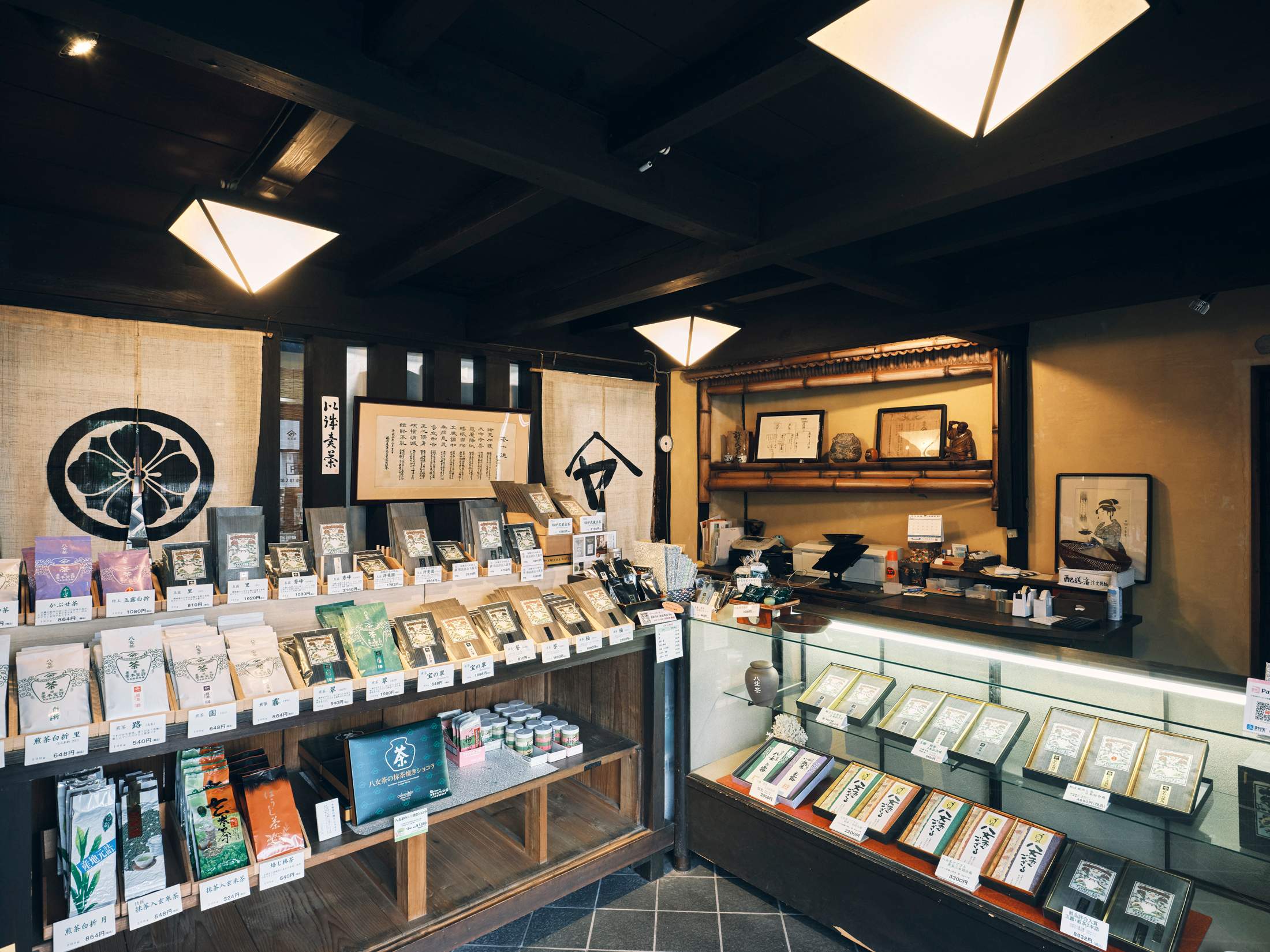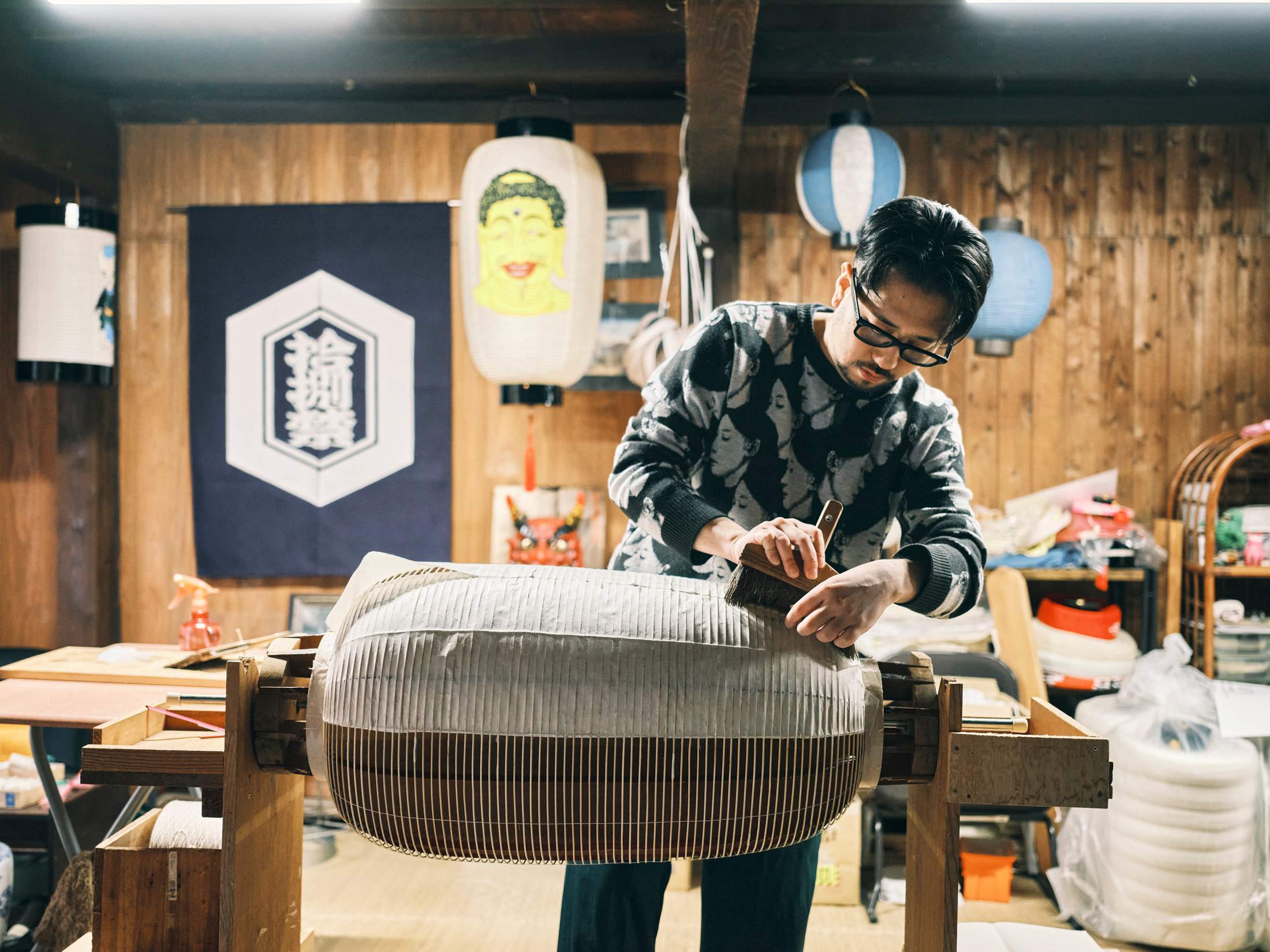 ---
Yame address book
Asahiya Saketen
Pick up "Made in Yame" saké as well as shochu (Japanese distilled liquor) from Kyushu. 
2-105 Moto-machi, Yame
+81 (0)943 23 0924
Konomi Honke
Just a stone's throw away from the inn, Konomi Honke sells all sorts of fine tea leaves from Yame. Check out old tea caddies and boxes that show the history of the tea industry.
126 Moto-machi, Yame
konomien.jp
Saryo Chiyonoen
Treat yourself to a healthy lunch. Haruka and Tamami Harashima use their grandmother's recipes to keep the local food culture alive.  
6342 Kurogi-machi Kita obuchi, Yame
chiyonoen.jp
Shige
An unpretentious udon joint. Pick your favourite tempura prepared on the table. Just declare how many pieces you've eaten; they trust you.
1163 Kamahara, Yame
+81 (0)943 22 2553
Baba Suishaba
Takeshi and Mieko Baba make natural cedar incense sticks. Speak to the inn before you make a visit; the couple might be working in the mountains.  
1241-2 Joyo-machi Kami yokoyama, Yame
Ikeda Kasuri 
Craftsman Daigo Ikeda offers workshops short and long for aizome indigo-dyeing and intricate Kurume kasuri ikat textile weaving.   
1840 Hisadomi, Chikugo
ikedakasuri.jp
Hoshino-yaki Genta-gama
A lovely country setup where potter Genta Yamamoto works and lives. There is a shop too. The staff at Té are happy to help if you want to make a visit. 
10471 Hoshinomura, Yame
Unagi no Nedoko
They have two shops in Yame, selling handmade crafts mostly made in Chikugo and Kyushu. Also check out Unagi's original monpe, traditional female farmers' trousers. 
unagino-nedoko.net