Observation: Filling theatres / London
In on the act
Our writer reveals his secret life as a stand-in spectator at some of the best shows that theatre has to offer.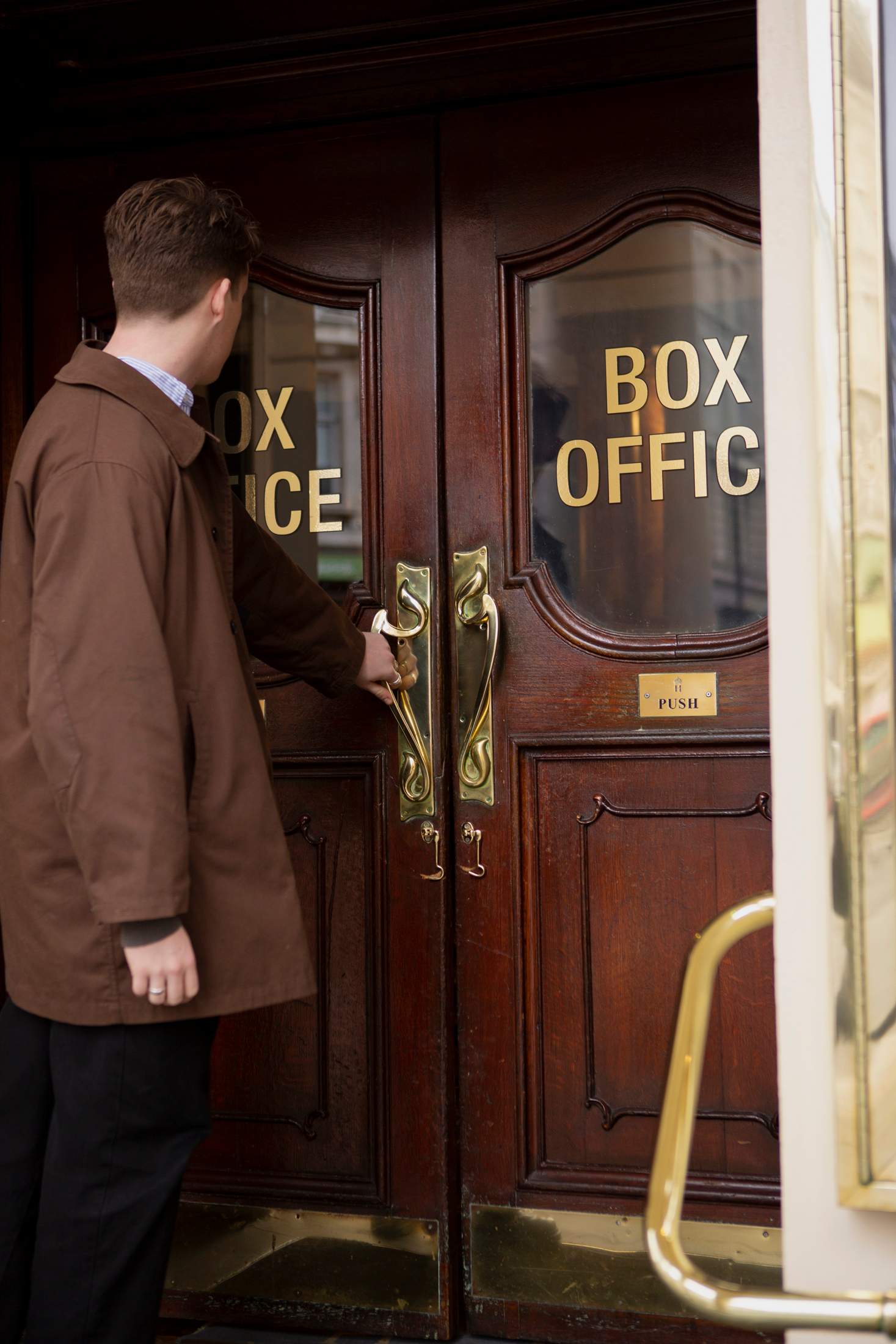 It's 18.00 and I'm home preparing for a quiet night in when the call comes. Do I want to go? Not really. But it's my duty. Two hours later I am sitting in a darkened room watching an interrogation officer spanking a prisoner to the beat of a 1980s synth anthem. 
Perhaps I should explain: I'm at Midnight Express – the ballet. I'm tucked in a red bucket seat a few rows from the stage of an Edwardian theatre in London's West End. I'm a professional seat filler. The week before this show first opened, its lead, Russian star dancer Sergei Polunin – perhaps sensing a turkey – vanished from the playbill. Polunin's last-minute absence decimated audiences but it was too late to cancel the run. That's where people like me come in.
Seat fillers like me save the worst-performing shows from looking quite so bad and help the best shows to appear sold out for longer. I'm always on hand to do my part for the arts. This show has particular significance to me – not because of the torture and leotards but because after a 15-year career of anonymously attending shows, I think I met a fellow filler for the first time. More on him later. I warn anyone with an eye on joining our ranks that this life is peripatetic and solitary. Like a career in the intelligence service (I'm guessing), it's an occupation that chooses you. Your missions, your contacts and colleagues remain nameless. You can't apply but you already might have the attributes it takes to join the underground network of deployable derrières.
So where does the demand come from? Well, even the best show in town can be diminished by empty seats – not to mention the morale of the actors, which needs to be buoyed nightly by the presence of faces in the crowd staring back at them. Almost every night I see a head swivel before curtain up and hear the excited utterance about how "packed" it is. Now you know why.
I've decided to remain anonymous because even though I'm part of a wide web, I don't fully understand the intricacies. I was recruited by a theatre-critic friend who vouched for me and initiated me into this world of closed mailing lists, secretive messages and last-minute requests. It's then fastest finger first to fill seats at the best shows and the more you go to, the better the shows you're offered. There must be hundreds of us in regular rotation in London and more waiting in the wings for bigger jobs. And who runs this list? I can tell you that it's an arts charity, which takes donations from venues and the fillers themselves. And yes, it's often the most expensive spots as well as the cheap seats that need occupying. 
I do think that we play an important part in a fragile ecosystem: hopping from one venue to the next to help productions feel well attended, pollinating the arts with our thunderous claps and then propping up overpriced theatre bars as we pass. Our existence is a contradiction: we fill space but are invisible, loudly applaud but remain discreet about our true mission. 
It's the interval of Midnight Express and the crowd seems to be enjoying the show about as much as a pre-flight safety briefing. Meanwhile, another attendee has caught my eye. He shuffled in late, alone and spent the show grimacing at the scantily clad prison guards. Could he be a badly drilled seat filler? And as the lights fall, I realise that he's abandoned his post and left. After the show I call my handler to tell him the news – we won't be seeing the deserter again any time soon. This isn't for part-timers; the show, as they say, must go on.