The view from: Zar Amir Ebrahimi / Paris
Outside, looking in
After 15 years in exile, the award-winning actress and film-maker speaks out about Iran's 'corrupt' government and how she has channelled her emotions into her prescient film, 'Holy Spider'.
"Every woman in Iran can see themselves in this story," says the Iranian-French actress Zar Amir Ebrahimi. "Women in Iran get stopped wherever they are, not just by the government but by society." The story in question is Holy Spider, a movie by Iranian director Ali Abbasi in which Ebrahimi plays Arezoo Rahimi, a journalist on the trail of a serial killer who targets "unholy" women (sex workers) and strangles them with their headscarves. The thriller is based on a true story but also focuses on how the journalist comes up against misogyny and indifference as she tries to discover who is killing these vulnerable women. Holy Spider has won wide acclaim and a best actress award for Ebrahimi at last year's Cannes Film Festival.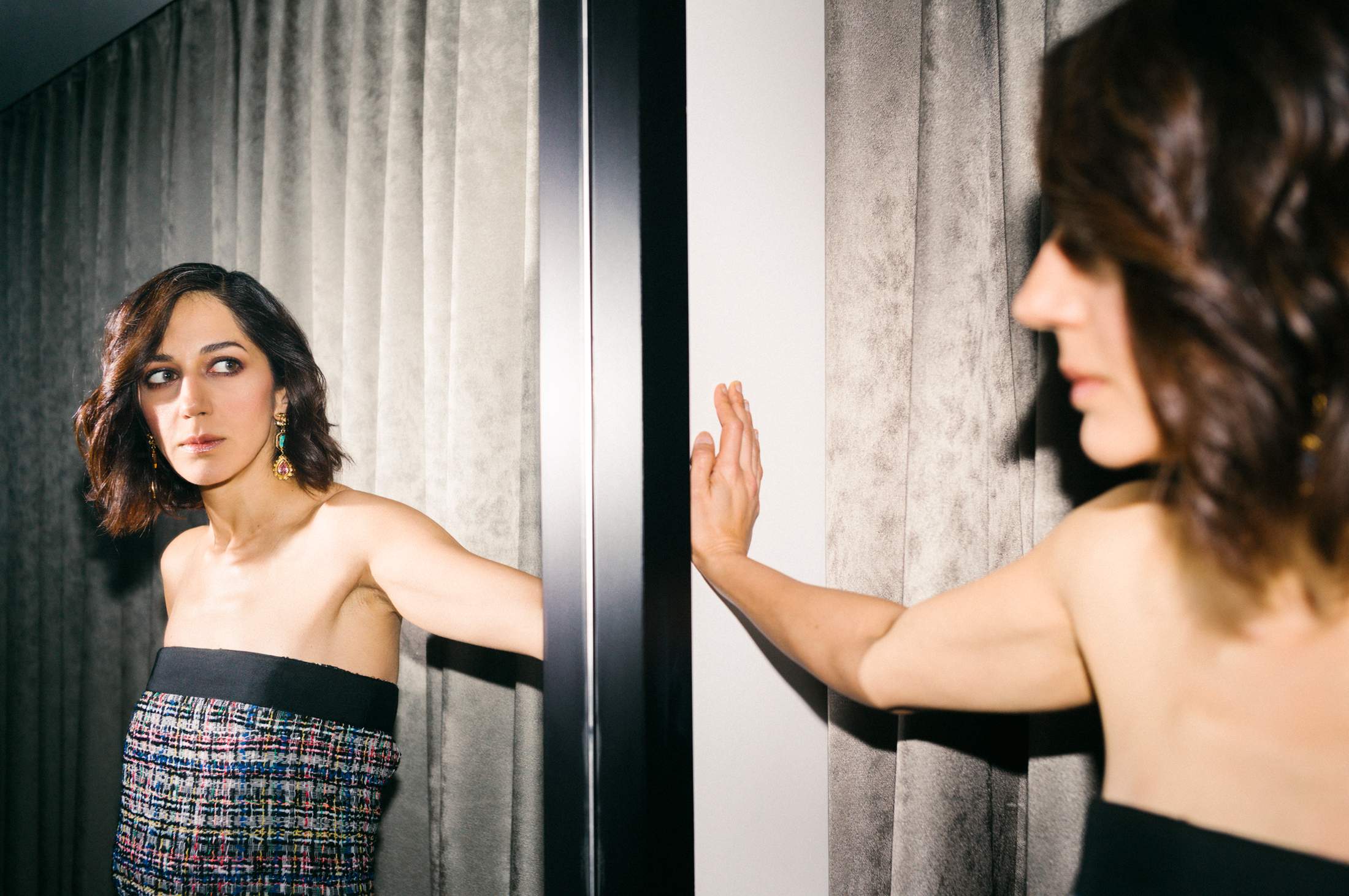 One of the reasons that the story resonated with Ebrahimi is that she has also been targeted for being "impure". In 2006 the actress found herself caught up in a scandal that would rapidly uproot her from Iran. She had just starred in Nargess, a hit TV series, when a sex tape of her and her then boyfriend was leaked online. She was banned from performing for 10 years by the government and says that she feared being sent to prison. In 2008 she fled the country, heading first to Dubai and then to France, where she now lives. But the Iranian government is still watching and the Ministry of Culture says that any Iranian involved in her new film faces punishment.
Holy Spider was filmed before the death last year of Mahsa Amini, a young woman who was arrested for not wearing a hijab and died in custody. Allegations of police brutality sparked a wave of protests. All of which makes Holy Spider's plot feel prescient, as the government does little to stop the serial killer from "cleansing" the holy city of Mashhad. The way Ebrahimi sees it, there are endless parallels between the film's portrayal of state-sanctioned violence and the government's actual crackdown on protesters. "Ali always said that the film wasn't just about a serial killer but a serial-killer society," she says. His comment resonates with Ebrahimi on a personal level too. "Everyone judged me," she says of the 2006 scandal. "This government wanted me to disappear. It was not easy to deal with all of that. But I have never given up, never stopped working and, very beautifully, we ended up making this movie."
Ebrahimi has seen numerous protests unfold in Iran since her exile. "But this time feels very different," she says. "We can't have a good future with this system. It's corrupt, both economically and morally, in every aspect." Yet she thinks that there is room for optimism. "I always said that this was a revolution from the first day that people took to the streets," she says. "I am optimistic and I am positive, even though it is sad and even if it takes time." Seeing Holy Spider resonate with international audiences has been a cause for celebration too. "I still feel traumatised by what happened but I also feel lucky to be an actress because I can bring all of these emotions to my roles," says Ebrahimi. "There's a message of hope and justice in all of it." 
The CV
1981: Born in Tehran.
2000: Directs her first short film, Khat, at 18. Also stars in ​​Reza Keshavarz's play Water.
2006: Stars in hit television series Nargess, a soap opera about two people who fall in love despite their families' wishes.
2008: Leaves Iran ending up in France. 
2009: Stars in Women Without Men, a film directed by Shirin Neshat and Shoja Azari, which wins the Silver Lion at the Venice International Film Festival. 
2018: Directs Amir Naderi by Amir Naderi, a documentary for the bbc World Service that features Ebrahimi in conversation with the Iranian director.
2022: Wins best actress at Cannes Film Festival for her performance in Holy Spider.