Culture: Art / Global
Show and tell
The launch of Art SG has put Singapore firmly on the map for galleries and collectors alike. Is the city-state Southeast Asia's new art hub?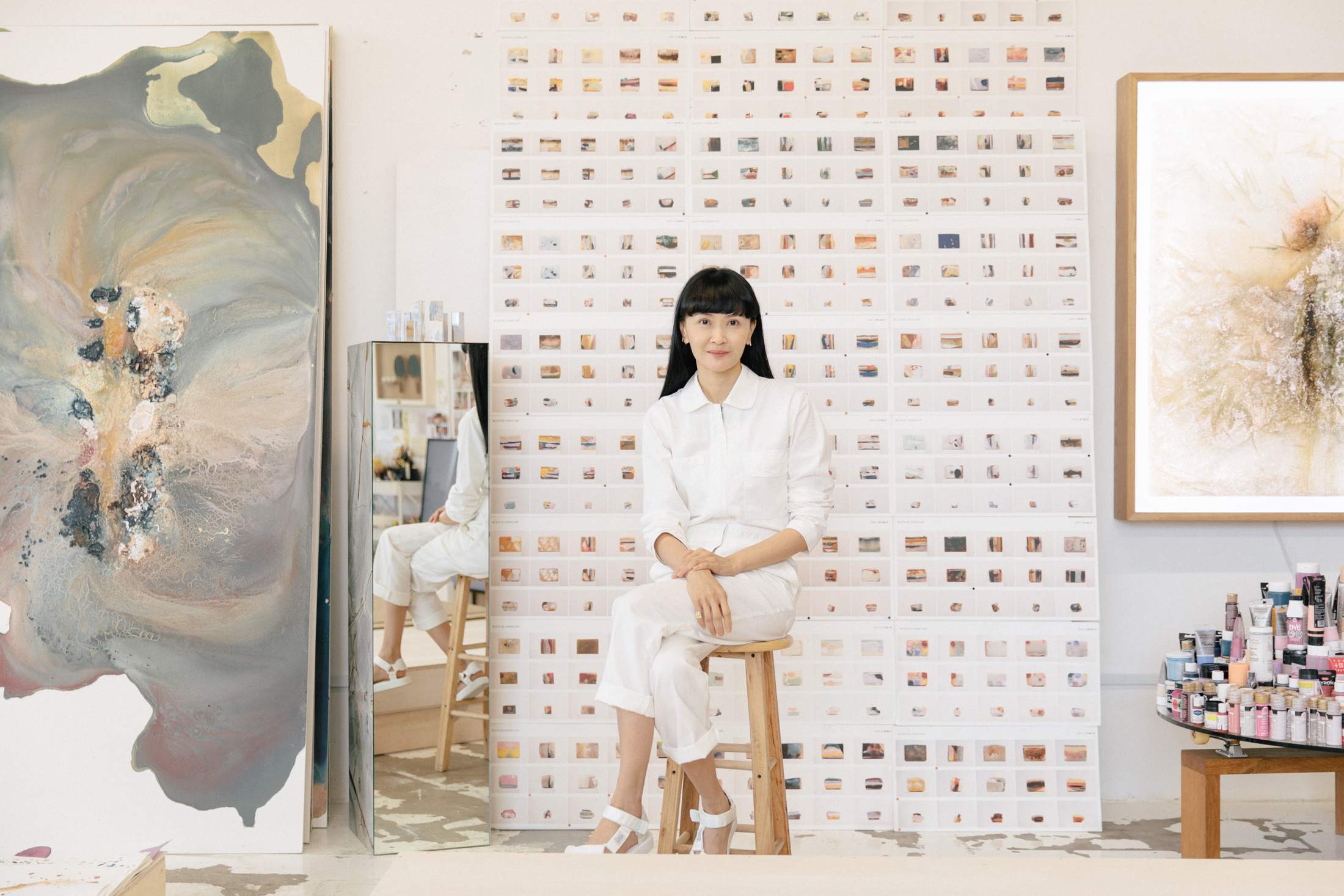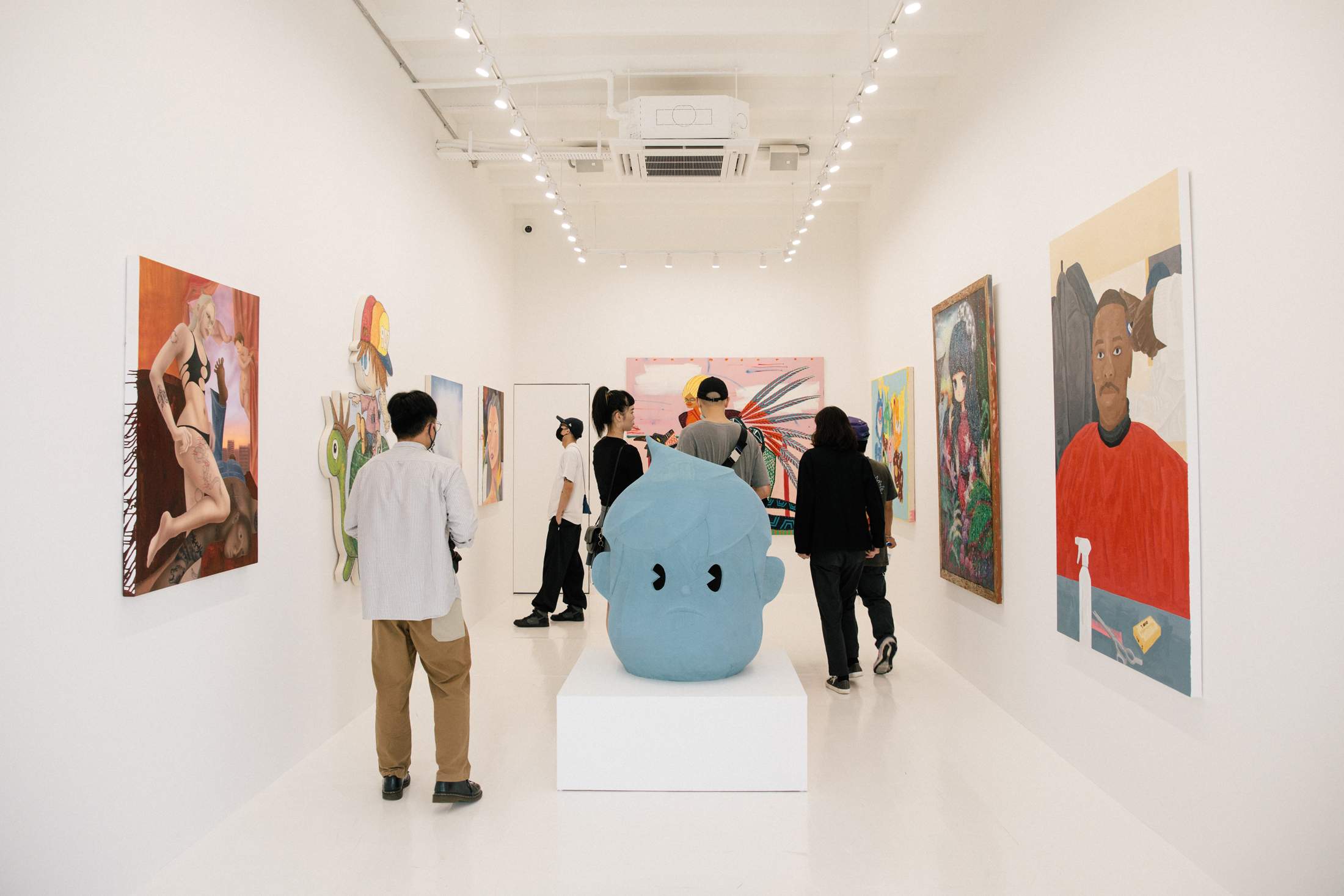 For decades, Singapore was a bit player among Asia's art heavyweights. Hong Kong had the big-name fair, Art Basel Hong Kong; Seoul had blue-chip galleries; Tokyo an established roster of esteemed artists. But something has shifted of late. Singapore's art institutions have been refreshed, world-class auctions have finally returned, commercial galleries have started to set up shop – and a new enthusiasm is brewing. "When I first came here for a project in 1996, the Singapore Art Museum had only just opened. The scene has grown tremendously ever since," says Emi Eu, her signature pixie cut framing her wide smile. As the executive director of stpi gallery, she has played a fundamental role in the island's cultural transformation.
Born in Seoul, Eu has had an itinerant life: she lived in New York and Venice before settling in Singapore in 2000. A year later she joined stpi – a creative workshop and gallery that experiments with paper and prints. Set inside a well-preserved warehouse space on the riverfront, the gallery has an in-house team of master printers and access to a cutting-edge paper mill. It regularly collaborates with artists, encouraging them to work with a medium that might lie outside their usual practice. In 2013, under Eu's leadership, stpi became the first Singaporean gallery to participate in Art Basel; New York's Museum of Modern Art has also acquired some of the works that were created in its workshop. Its residency programme has hosted big names such as the late Barbados-born artist Ashley Bickerton, Thai artist Rirkrit Tiravanija and South Korean sculptor Do Ho Suh.
Eu, who previously worked in the art history faculty at the Singapore Management University, has witnessed the revolution in Singaporeans' appreciation for the visual arts first-hand. "When I had my first cohort in 2001, the students didn't know much about Western art," she says. "Yet in just a few years, I could tell that the demographics were changing."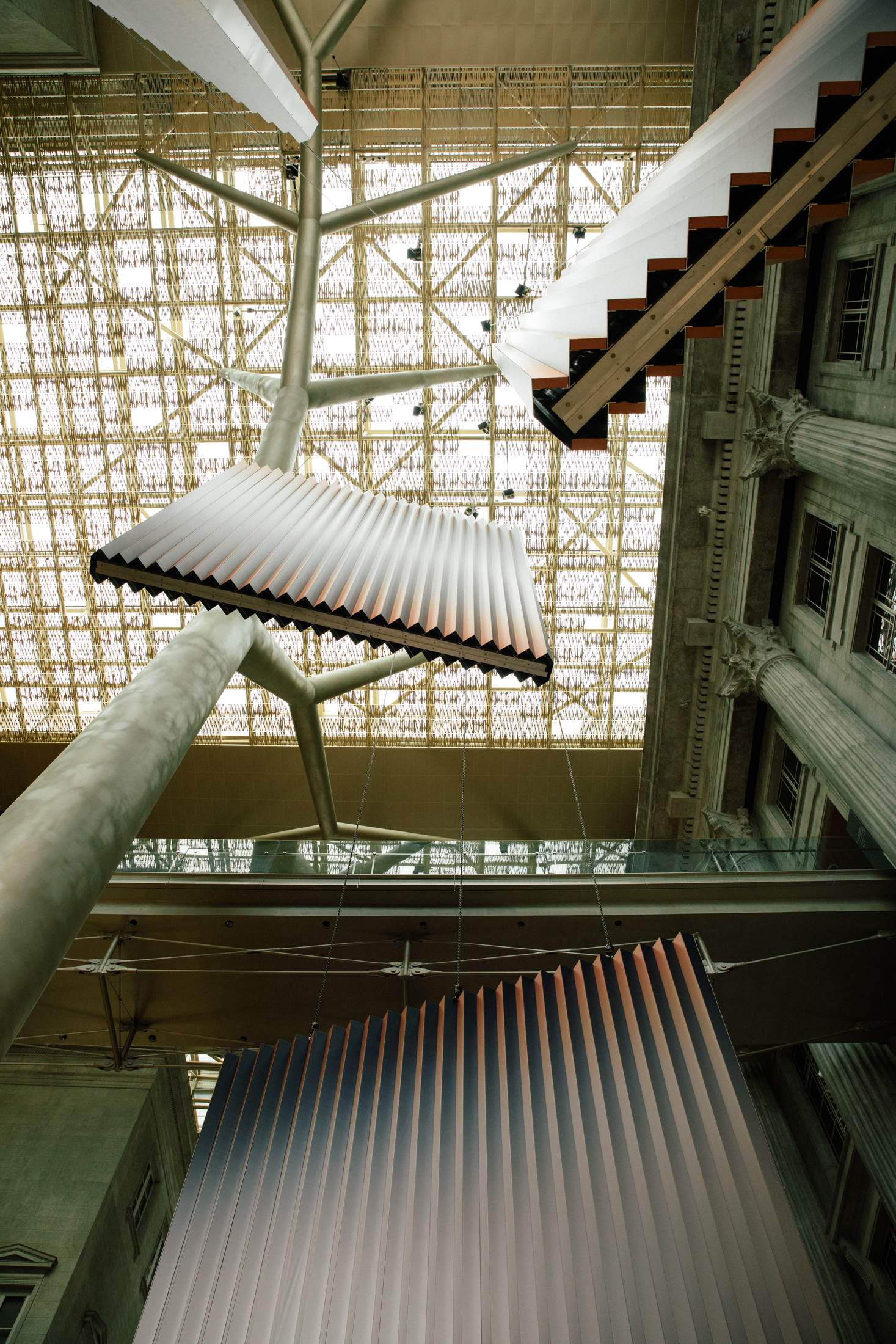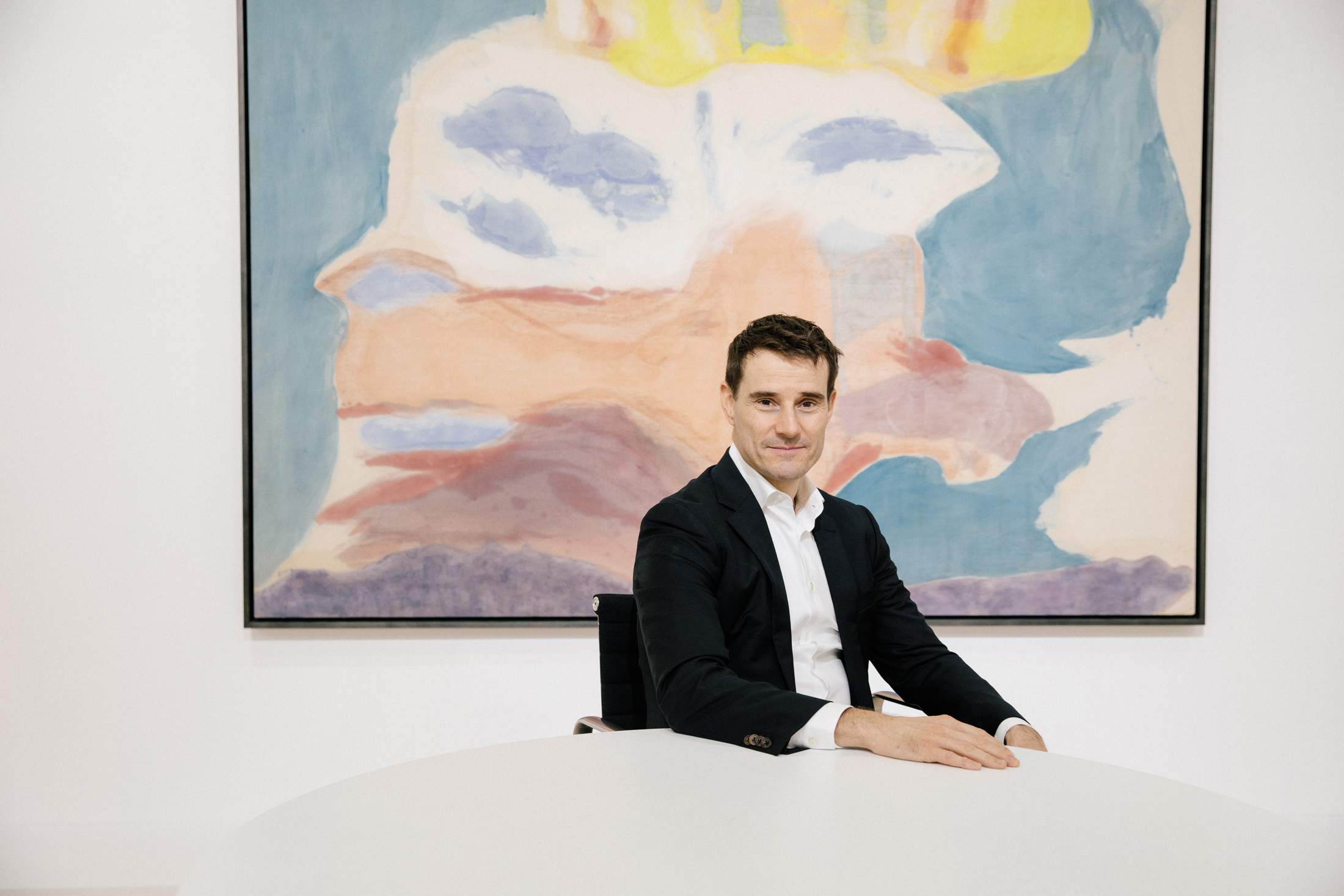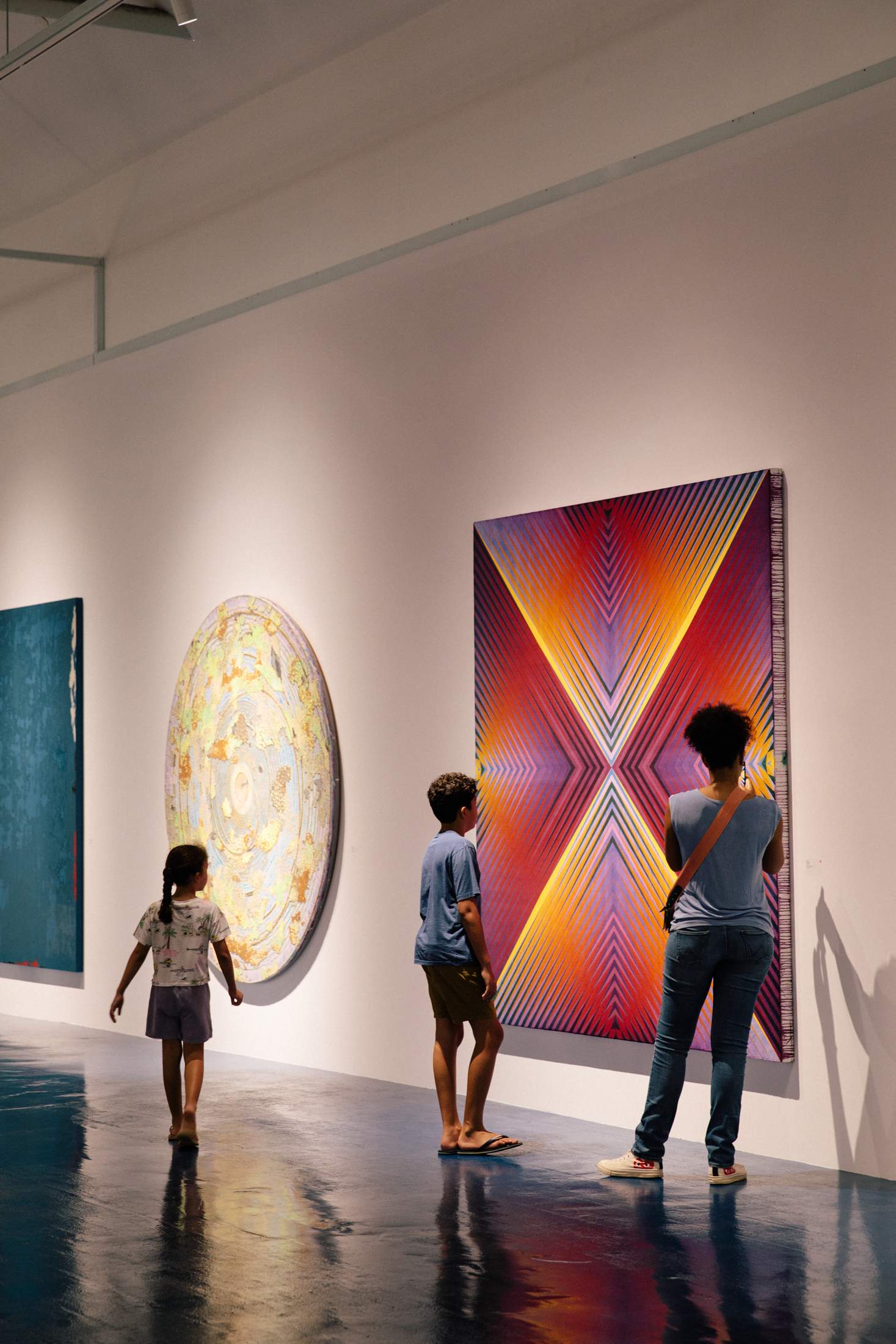 Her work at the helm of sea Focus has also helped to shape the scene. Launched in 2019, this boutique fair specialises in contemporary Southeast Asian art; its latest edition, held in partnership with global behemoth Art Basel, took over a large industrial hall inside the fast-growing creative cluster Tanjong Pagar Distripark. With its fluid, boothless format, the fair gathered works on the theme of "a world, anew" and included an intricate tapestry by Indonesian artist Ari Bayuaji and Philippines-born Christina Lopez's globe-shaped iron sculpture. "We want to be a portal to Southeast Asia by bringing together the region on one platform, to discover something new and exchange ideas," says Eu.
sea Focus made important steps in raising the city's cultural profile but Singapore's art market was hankering for a blockbuster fair that could draw collectors from beyond the region. The wish came true in January with the debut edition of Art SG. Billed as Southeast Asia's biggest art fair, the show took over two levels of the Marina Bay Sands convention centre, driving a stake in the ground for what could become a major event for the whole continent. The 164 participating galleries representing 35 countries and mega players such as the Gagosian, White Cube and David Zwirner also made an appearance. Adding this date to their already packed calendar proved fruitful: on the opening day alone, White Cube sold $3m (€2.7m) worth of works. It took only a few hours for David Zwirner to shift more than half of its booth and make more than $2.5m (€2.3m).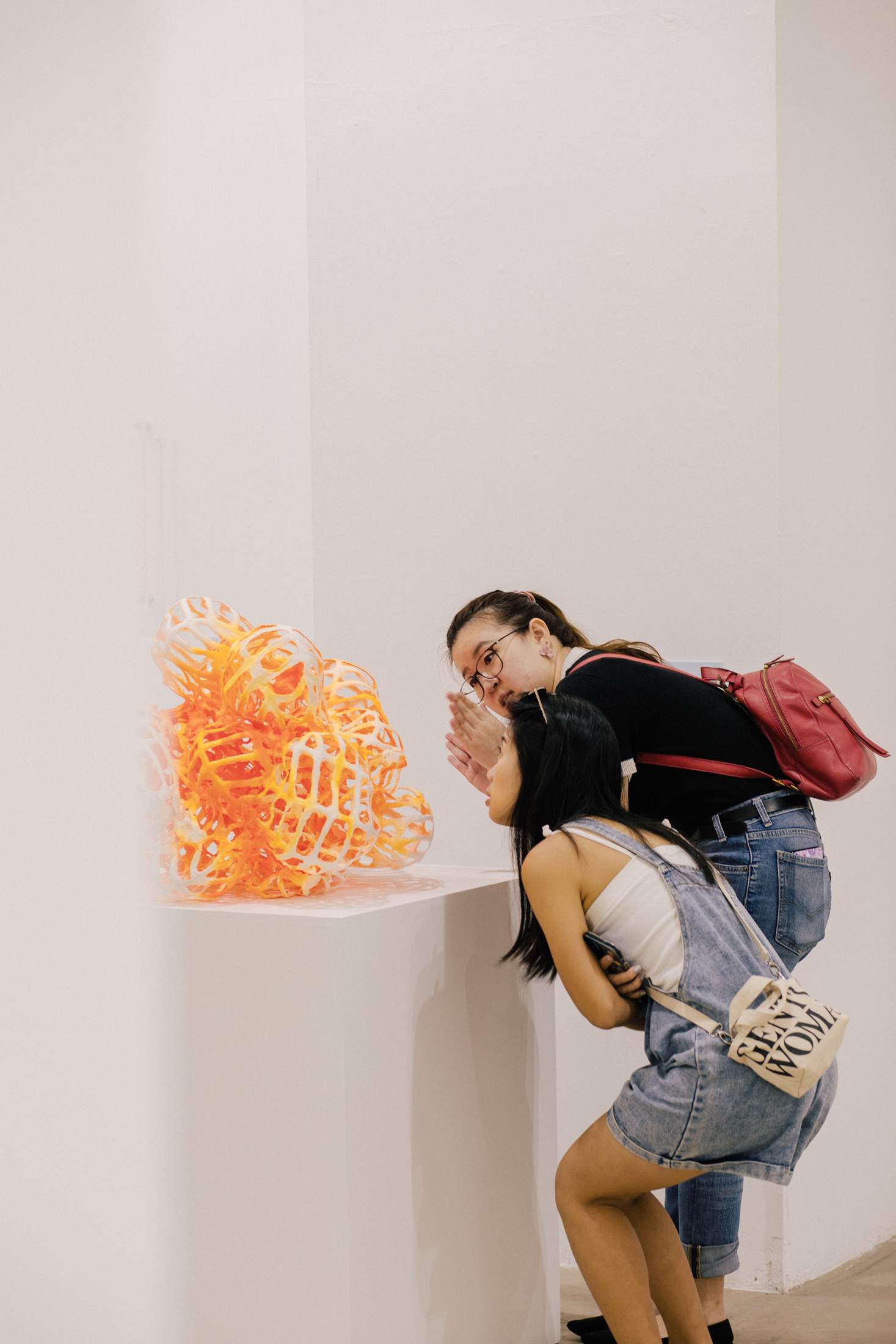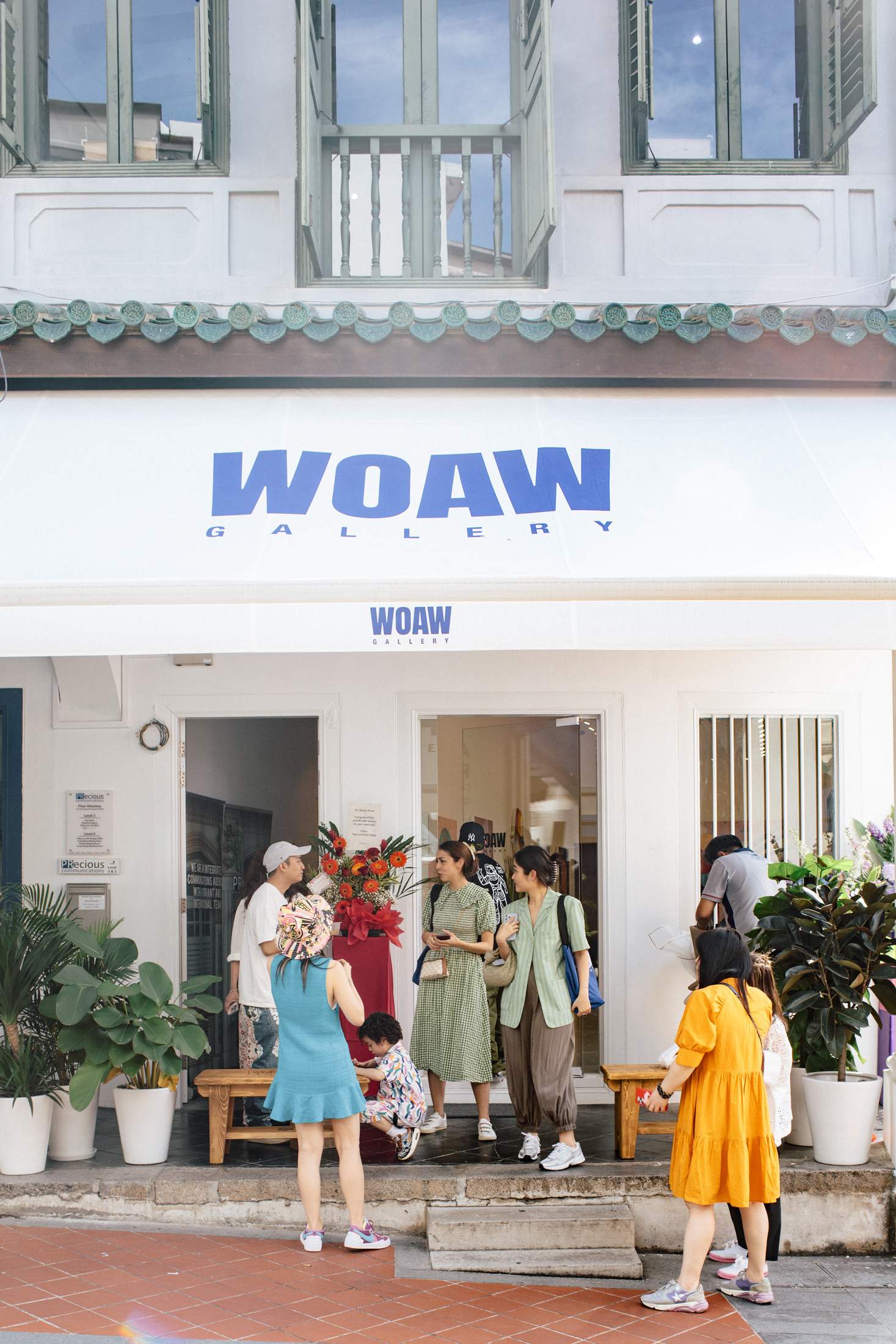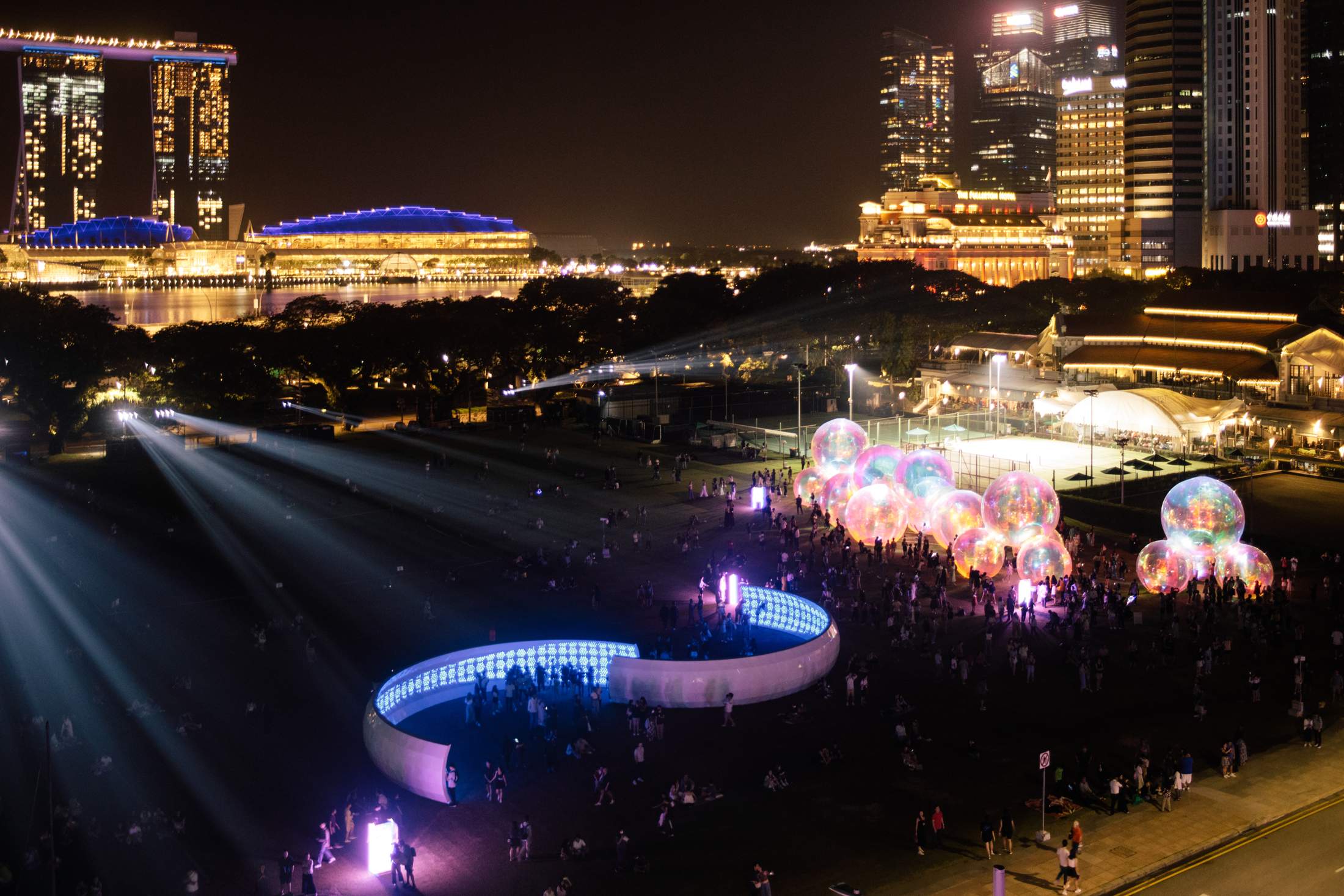 Buzzing with cosmopolitan visitors from the get-go, the fair demonstrated that there are plenty of young Southeast Asian collectors who are more than ready to buy. "We've long believed that this city could serve as a platform for collectors in Southeast Asia," says Nick Simunovic, Gagosian Hong Kong's senior director, in a rare quiet moment. This might be the gallery's first foray into Singapore but Simunovic has had an eye on the region for more than 15 years. He sees the city's role in it as only set to rise. "Singapore has a unique presence in Asia as it is very tightly integrated with regional countries," he says, explaining that South Korea feels like a "very local market" in comparison. "I don't think that there's a risk of overstating how Singapore could become a regional hub for Southeast Asia – and Asia in general."
Singapore art guide
Tanjong Pagar Distripark
This port-turned-art-precinct is home to the Singapore Art Museum's new venue and a cluster of galleries.
Starch and Supper House
Set in the up-and-coming Tagore industrial district, these self-starting spaces are great for discovering emerging artists.
National Gallery Singapore
Home to the world's largest display of modern Southeast Asian art. A retrospective show of Chinese ink master Liu Kuo-sung runs until 26 November, while Dawn Ng's installation is on until 7 May.
WOAW Gallery
Set in a conserved shophouse in Chinatown, this new venue puts on exhibitions that bridge cultural trends between Asia and the West.
With Hong Kong at sea with China, fast-shifting geopolitical tides around the continent have helped Singapore to ride a wave of success: a surging number of well-heeled entrepreneurs, wealth managers and offices have been moving to the island. The country's well-oiled infrastructure, widespread use of English and circumspect approach towards testy US-China relations have all worked in its favour. "Singapore is regarded as neutral territory," says Magnus Renfrew, co-founder of Art SG, who's taking a breather from pacing the floor at the fair. "Nowhere in the world do people feel equally at home." As the former founding director of Art Basel Hong Kong, he's had a privileged vantage point on the market's shifting sands.
Having built solid trade relationships with India and Australia, Singapore is now reaping the rewards of these connections. "When people talk about the continent, we've seen a shift from an Asia-Pacific focus to an Indo-Pacific one," says Renfrew. "We can bring all these communities together in Singapore and connect them with the rest of Asia. Southeast Asia alone has a population of 650 million – approaching Europe in size – so this region needed its own fair."
"Singapore has a unique presence in Asia as it is very tightly integrated with regional countries"
Still, building a resilient, tenable market needs to go beyond a week-long whirlwind: once the caravan leaves, it's the galleries on the ground that need to sustain the momentum. That's why a number of international players have decided to put down roots. New York gallery Lehmann Maupin has enlisted a Singapore-based director to grow its presence. Going one step further, Japan's Whitestone and Hong Kong's woaw Gallery have already set up their Singapore branches and have spared no costs in the process. woaw Gallery's new venue inside a heritage building along Chinatown's Ann Siang Hill is its largest yet (bigger than both its flagship and Beijing outposts), while Whitestone has moved into an enormous venue at Tanjong Pagar Distripark, bringing Japanese architect Kengo Kuma on board for the interiors. "I've had friends who kept encouraging me to open up in Singapore," says woaw Gallery's founder Kevin Poon, who built a buzzing social circle of Singapore creatives from regular visits to the city. "When I found [gallery manager] Ching Yi, everything started to fall into place."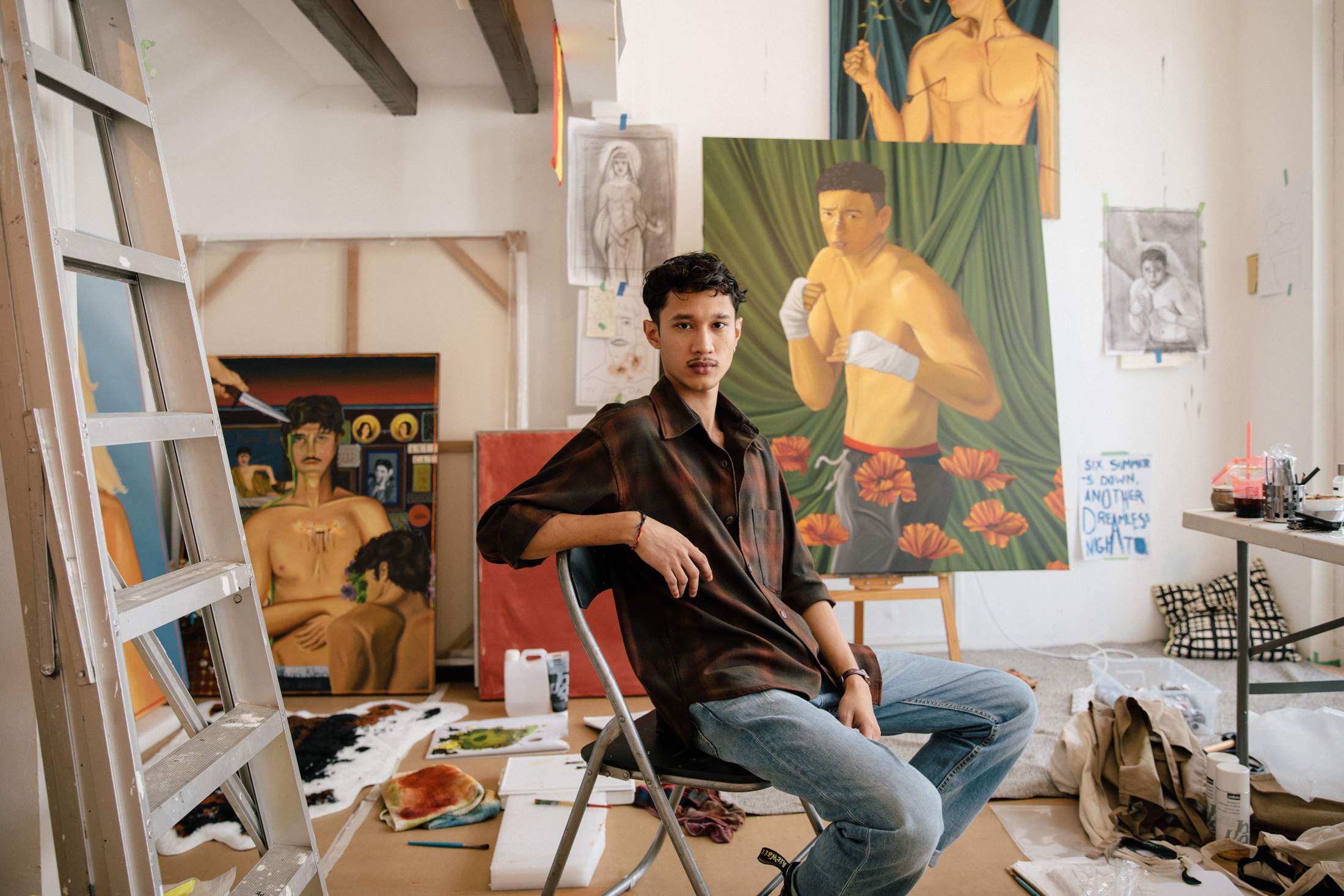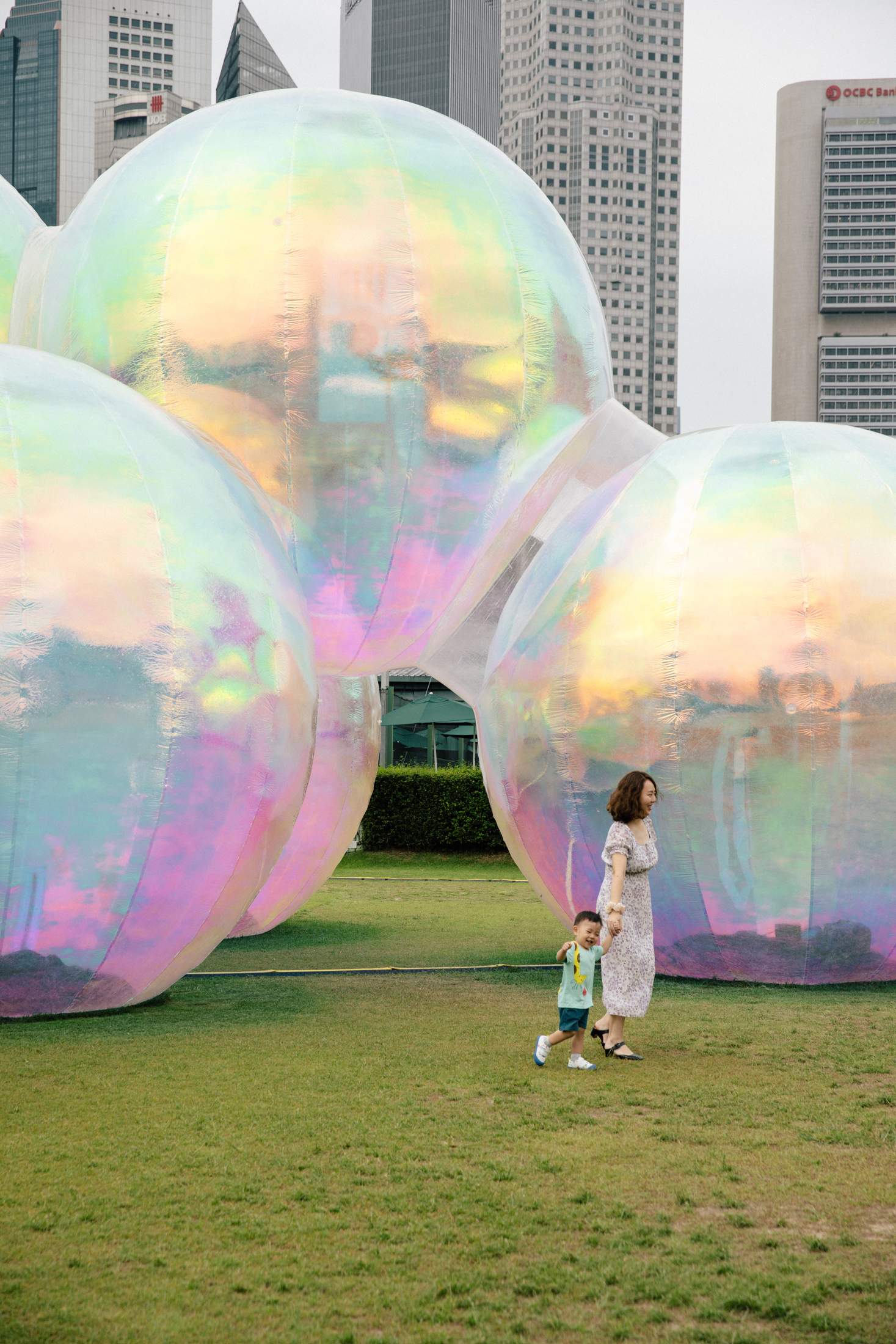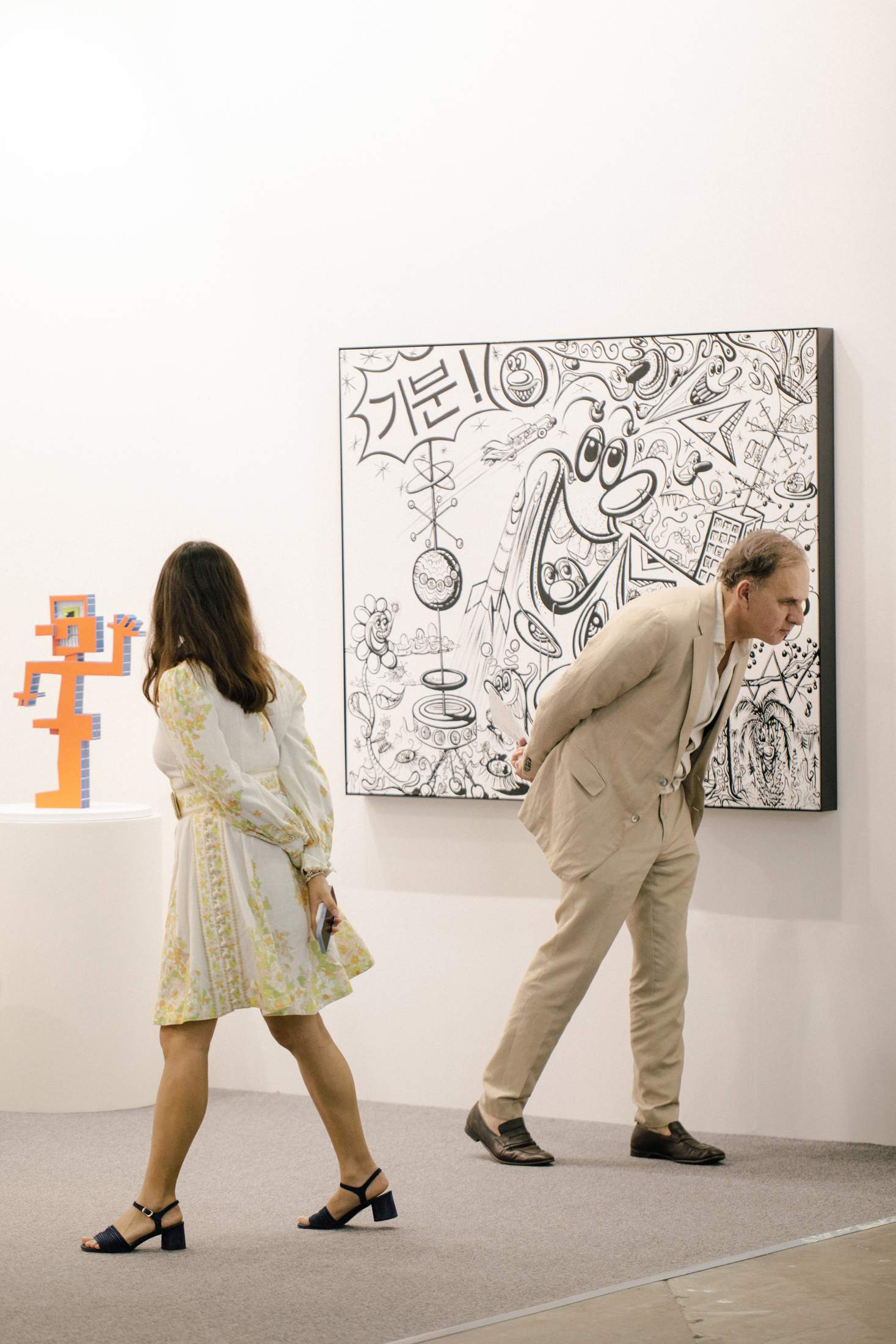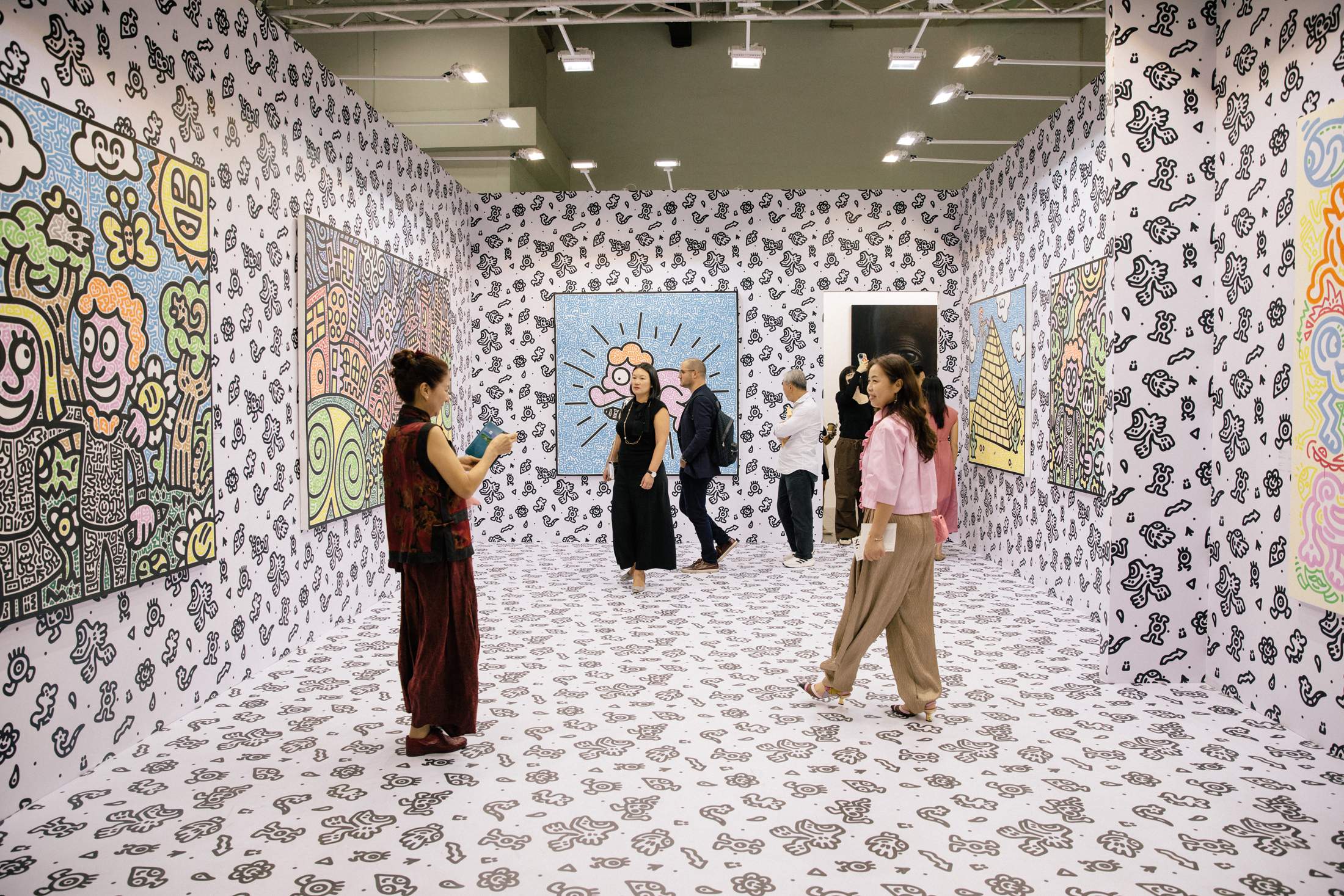 Singapore's viability as a creative city also rests on homegrown players who are willing to take a punt on the nation's budding artists. Starch and Supper House are two young independent venues doing just that. Opened during the pandemic, they have been a haven for creatives – both emerging and established – to express themselves. Founder Moses Tan sees Starch as a flexible space that can adapt to an artist's needs, be it for residencies or open studios. "We are focused on experimentation," he says from the mezzanine of his minimalist gallery in the Tagore industrial estate, a fast-evolving area in the north of the city. We allow artists to play with the space so that the outcome doesn't necessarily have to be an exhibition."
Tan is an artist himself and works with drawing, video and sculpture; he comes into contact with plenty of young creatives and sees a new confidence among them. "Back in 2016 we stuck to a certain formula when speaking about our work," he says. After graduating from Singapore's Lasalle College of the Arts, he has gone on to show his work from Australia to Hong Kong. "This new generation is taking charge of what they want to do."
At just 23, Israfil Ridhwan is one of the rising stars among them. His neo-expressionist oil paintings, which often question the stereotypes of masculinity, have become sought-after – all works from his debut solo show at the cutting-edge Cuturi Gallery were quickly snapped up. Sitting inside his bright shared studio as part of his residency at Cuturi, Ridhwan looks back on his first steps. "I actually failed art in secondary school so I got into art to prove myself wrong," he says with a laugh. "But soon enough, I started to see the beauty of expressing myself without saying too much." 
Established artists such as Dawn Ng are proudly watching as this new generation finds its voice. Much of her multidisciplinary work – including the video installation she recently unveiled in Art SG's ubs lounge and the colossal gradient panels she hung in the atrium of National Gallery Singapore – deals with time and memory, often as a response to Singapore's dramatic metamorphosis as a nation in a relatively short time. "The construction dust is beginning to settle and I see the younger generation thinking about their identity," she says. On the walls of the studio around her, her kaleidoscopic work stands in contrast to her serene figure. "What is Singapore's design language? What is art in Singapore? These big questions have begun to coagulate." As many young creatives have interned at her studio over the years, she has been able to observe them come into their own. "For them, being an artist is almost like a calling; this was unheard of just five or 10 years ago," she says. 
Back in his studio, Ridhwan agrees. "No one can dictate our future," he says, surrounded by the defiant figures in his portraits. "We have a chance to prove that Singaporean artists can gun for big things."