Inventory: Spain book preview / Spain
Table talk
The Spanish food scene has just the right mix of old-world charm and innovation. Here we offer a rundown of culinary institutions and those with the makings of future classics, from a smart bar in Madrid to a laid-back bistro in sunny Seville.

With chunky legs of jamón swinging above the bar and posters of bullfighters and flamenco dancers, it doesn't get much more Seville than this. Founded in 1870, Las Teresas's location in the heart of the buzzing Santa Cruz neighbourhood means that it is perennially packed but the patrons are as likely to be locals knocking back a caña as tourists seeking a slice of authentic Spain. It's worth braving the crowds for the paper-thin jamón ibérico de bellota, a nutty number made from acorn-fed pigs.
lasteresas.es
---
Occupying the coveted rooftop spot of Madrid's Four Seasons hotel is Dani Brasserie, led by fêted Spanish chef Dani García. The pretty bar and restaurant, with its leafy, light-filled interior and sun-drenched terrace, opened in 2020. The brasserie serves everything from breakfast to indulgent dinners with a menu by the star chef. It's in the evening though, as the sun sets across the city and the inventive cocktails start to flow, that this space shows what modern Spanish hospitality is all about.
danibrasserie.com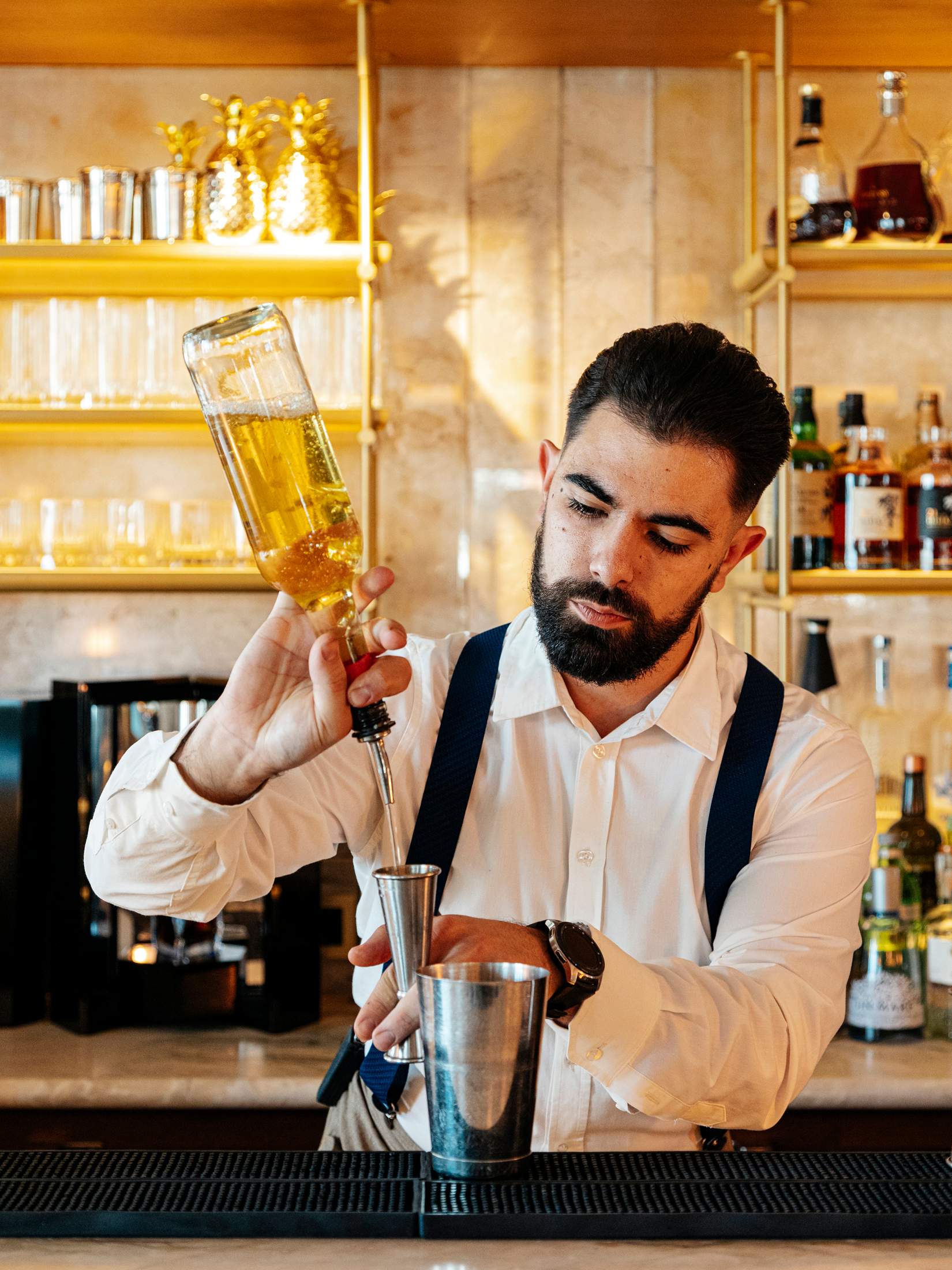 ---
3.
Bar Do Porto
Corrubedo, Galicia
British architect David Chipperfield has reimagined Bar do Porto, a local spot that had been closed for more than 30 years. The bar reopened as a place where villagers can meet for a drink and a hearty meal. He worked with Galician architect Sofia Blanco Santos to ensure that the spirit would be true to the original.
+34 981 865 370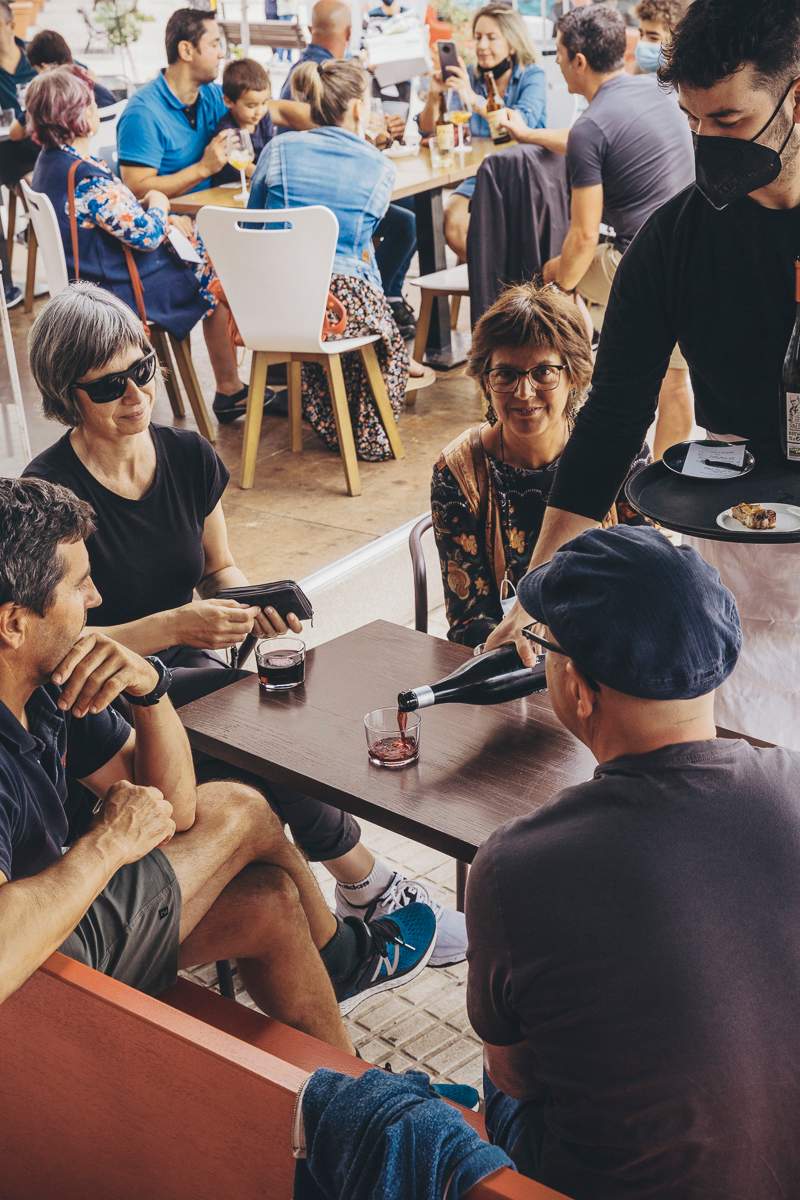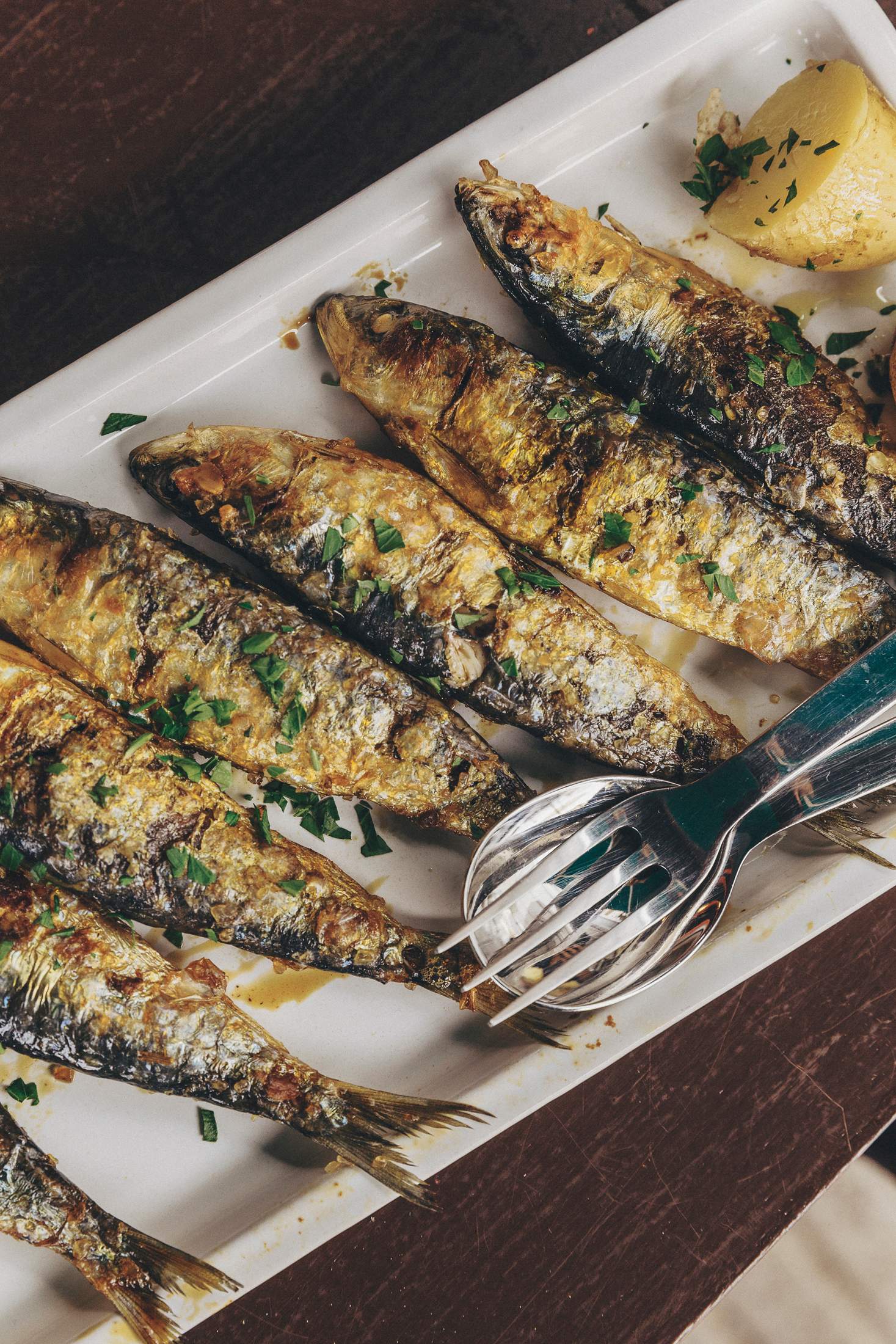 ---
4.
Normal
Girona, Cataluña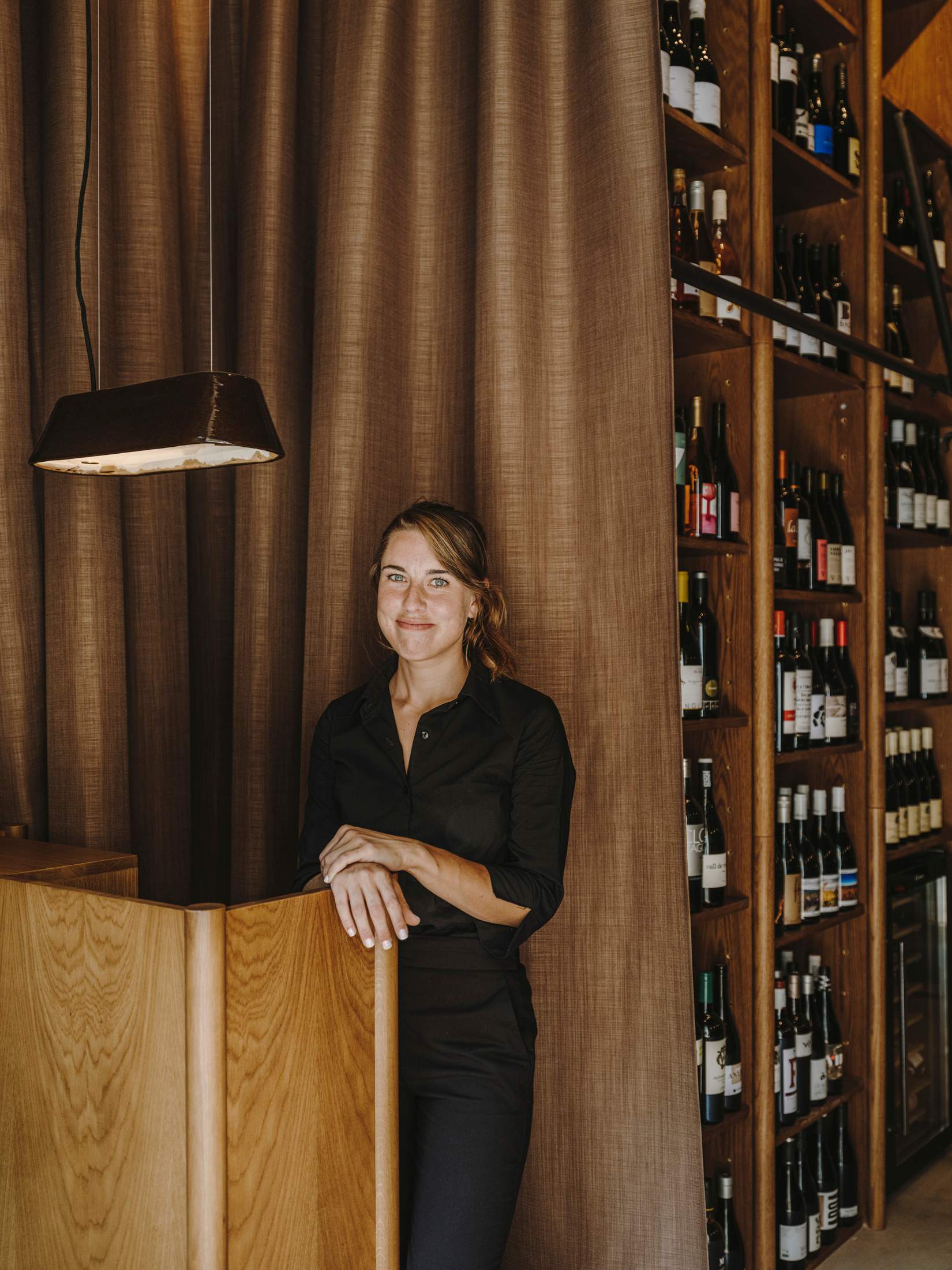 From the owners of award-winning restaurant El Celler de Can Roca, brothers Joan, Josep and Jordi Roca, comes a second endeavour – and it is a statement in simplicity. Despite Normal's sophisticated interior, the menu is rather playful, with dishes such as pickled mussels with apple and fennel, and pumpkin ravioli with truffle. "Eating out should be all about proximity: farm-grown, market-sourced produce and the intuition that harks back to our grandparents' way of doing things," says Josep.
restaurantnormal.com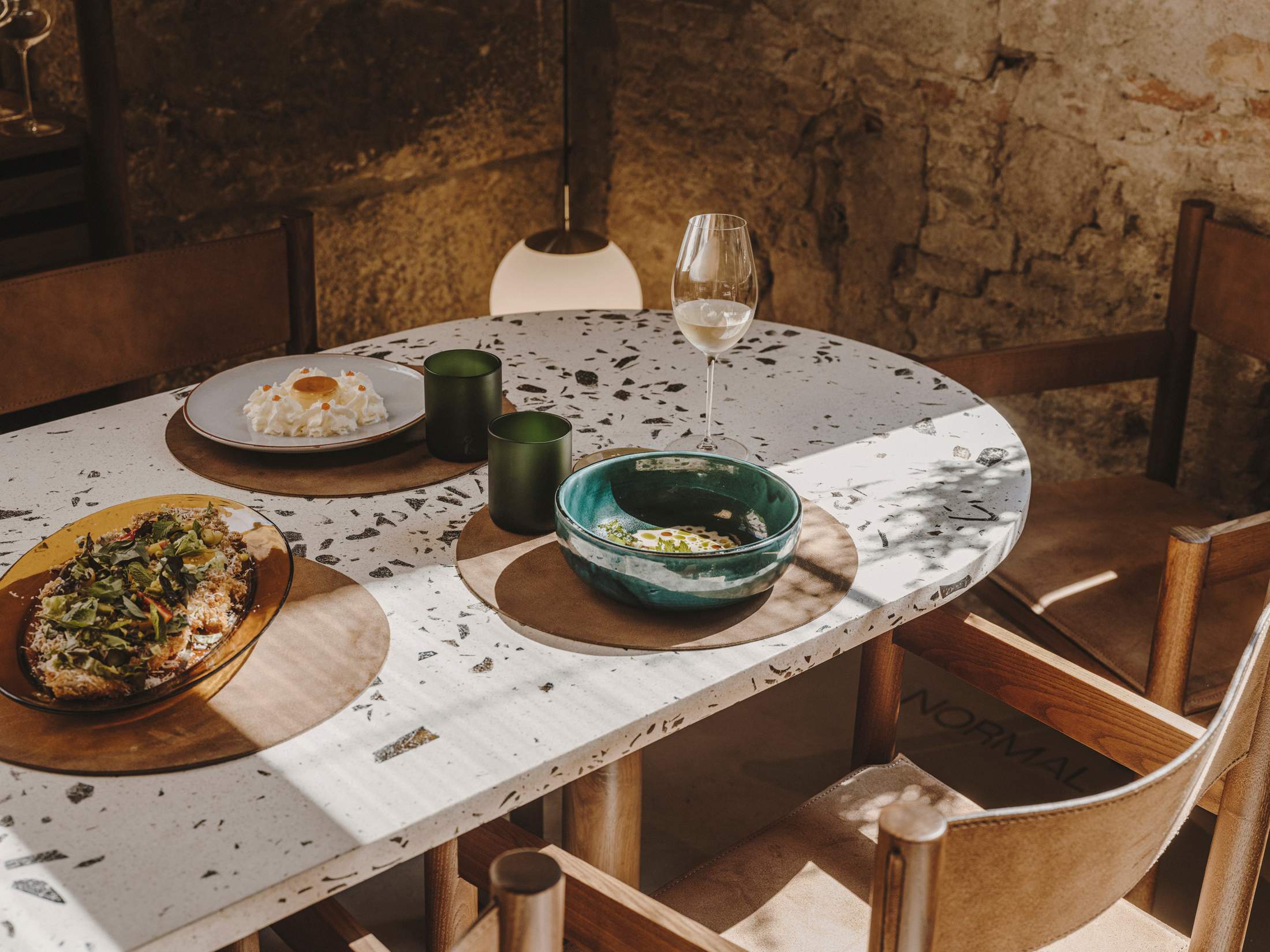 ---
5.
Casa Cámara
Pasai Donibane, Basque Country
Casa Cámara has been serving first-rate seafood to this small fishing community, a 30-minute drive from San Sebastián, since 1884. The building, which is perched on the harbourfront, was once a warehouse where arrantzales (fishermen) unloaded their catch before it was sold at market. Original owner Pablo Cámara converted the space into a seafront restaurant. Four generations later, it has lost none of its magic: the harbour views remain unmatched and the dishes are as fresh as ever.
casacamara.com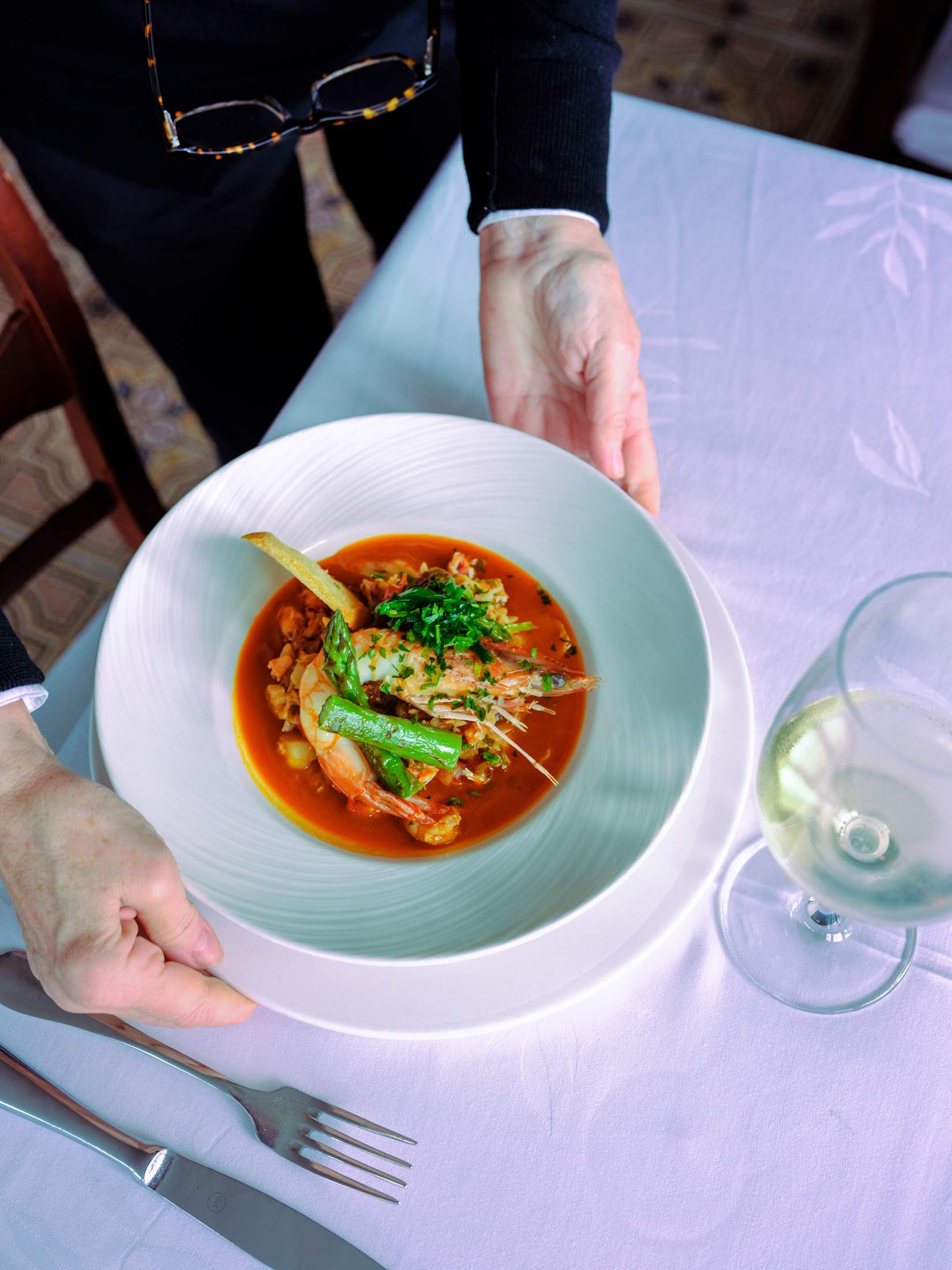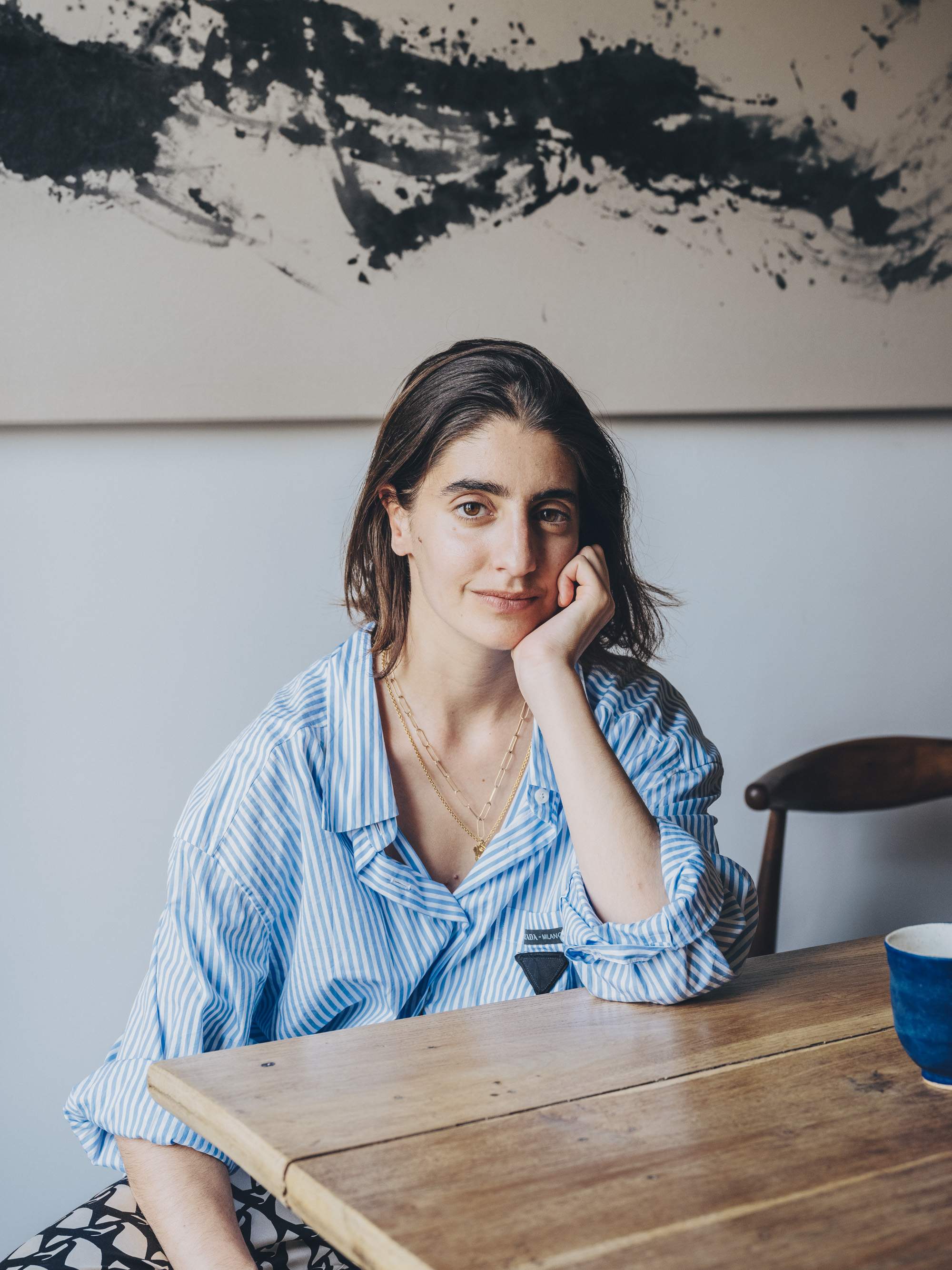 Q&A
Clara Diez Co-founder, Formaje 
Spain excels at tradition but there's a new crop of food folk who are opening shops, restaurants and wineries. Diez founded her Madrid shop with her husband, Adrián, to show that traditional products can be tastefully updated.
Best place to eat in Madrid?
Her, on Calle Hermosilla 4. Order the aubergine milhojas with migas crujientes. 
And beyond the capital?
The bocata decalamares (squid sandwiches) at La Mejillonera in Valladolid, my home town. 
Your favourite hotel?
Hotel Santo Mauro in Madrid. It's a 19th-century palace on Calle Zurbano in the Chamberí neighbourhood. It has beautiful gardens and a film-like interior created by designer Lorenzo Castillo. 
What inspired Formaje? 
After working in the artisanal cheese sector, we realised that the public had an outdated perception of the cheese world. We decided that we would like to create a platform where the product could be sold, exhibited and communicated in a more modern manner, taking inspiration from different fields, such as fashion, architecture and design. 
And what's your favourite Spanish cheese?
Queixo do País, a Galician cheese made by an elderly woman named Josefa and her young team. It is traditionally made at home with milk from the family's cows.
photographers:  Víctor Garrido, Salva Lopez, Markel Redondo, Ben Roberts