Inventory: Spain book preview / Spain
Under cover
Our new title, 'Spain: The Monocle Handbook' is packed with our editors' tips and rundown of where to stay, eat and unwind. Plus: we offer expert advice from those in the know and insights on how to put down roots. We share a teaser of what's inside but for more, you can order your copy today at monocle.com/shop.

Hotel Palacio Ico
Teguise, Lanzarote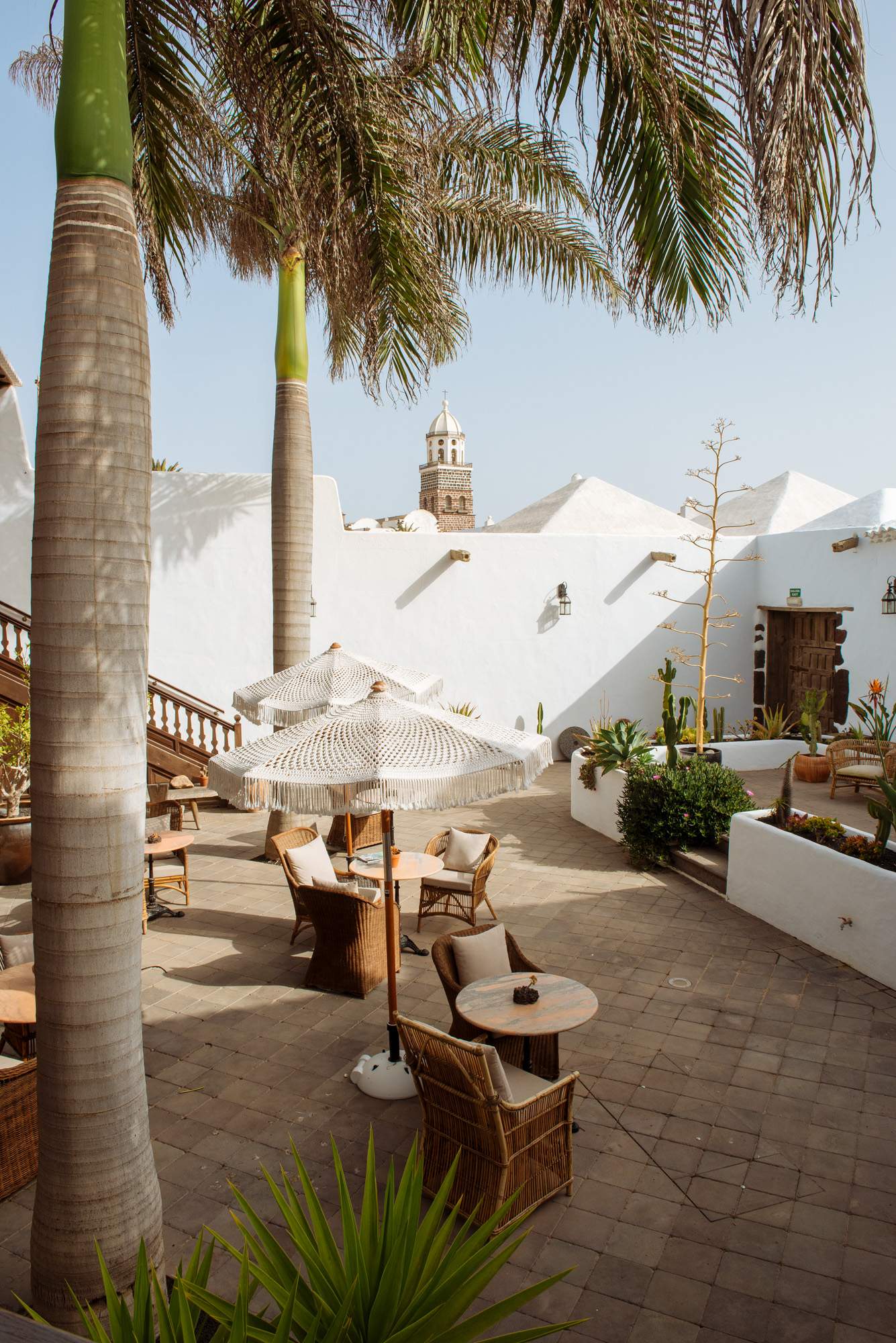 Although it's no longer Lanzarote's capital, the town of Teguise has retained its charm and is still worth seeing for its whitewashed colonial-era architecture. One of the most impressive examples is the Palacio Ico, a nine-key hotel in a building from the 1690s. The property wraps around a courtyard and has original features such as coffered ceilings, teak flooring and metre-thick stone walls, as well as furniture made by the island's artisans.
hotelpalacioico.com
---
Casa Nereta
Cadaqués, Cataluña 
The picturesque Costa Brava town of Cadaqués has long been a favourite with artists: Picasso and Dalí both daubed and dwelled here. The latter was a pal of the painter Joan Ponç, whose grandson James Pons (pictured) now runs a 12-room guesthouse in a mid-century home. "We also aim to offer a memorable experience when it comes to food," says Pons, who opened the adjoining Bistro Nereta last year. Here guests can wash down local seafood with a glass of Catalan wine.
casanereta.com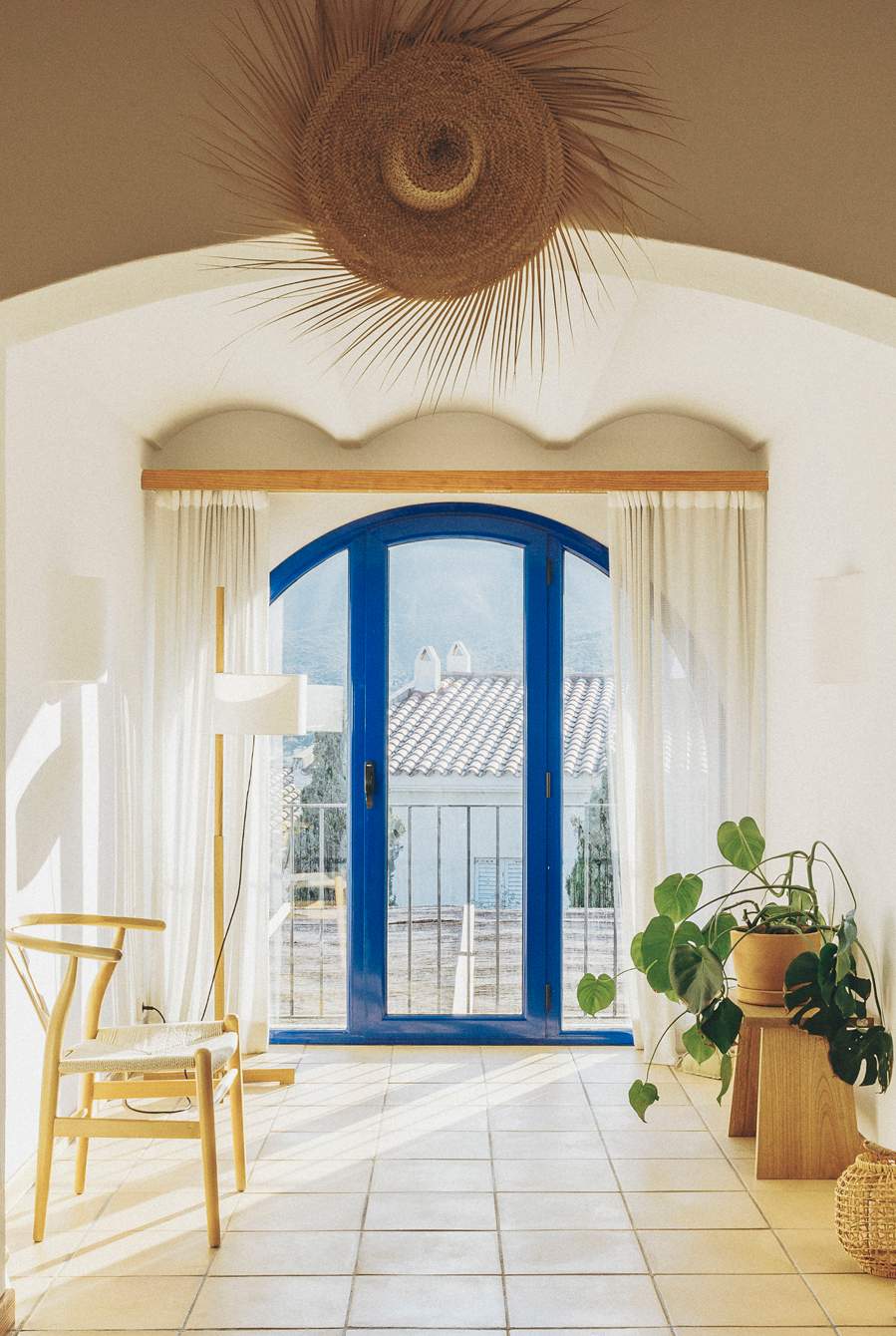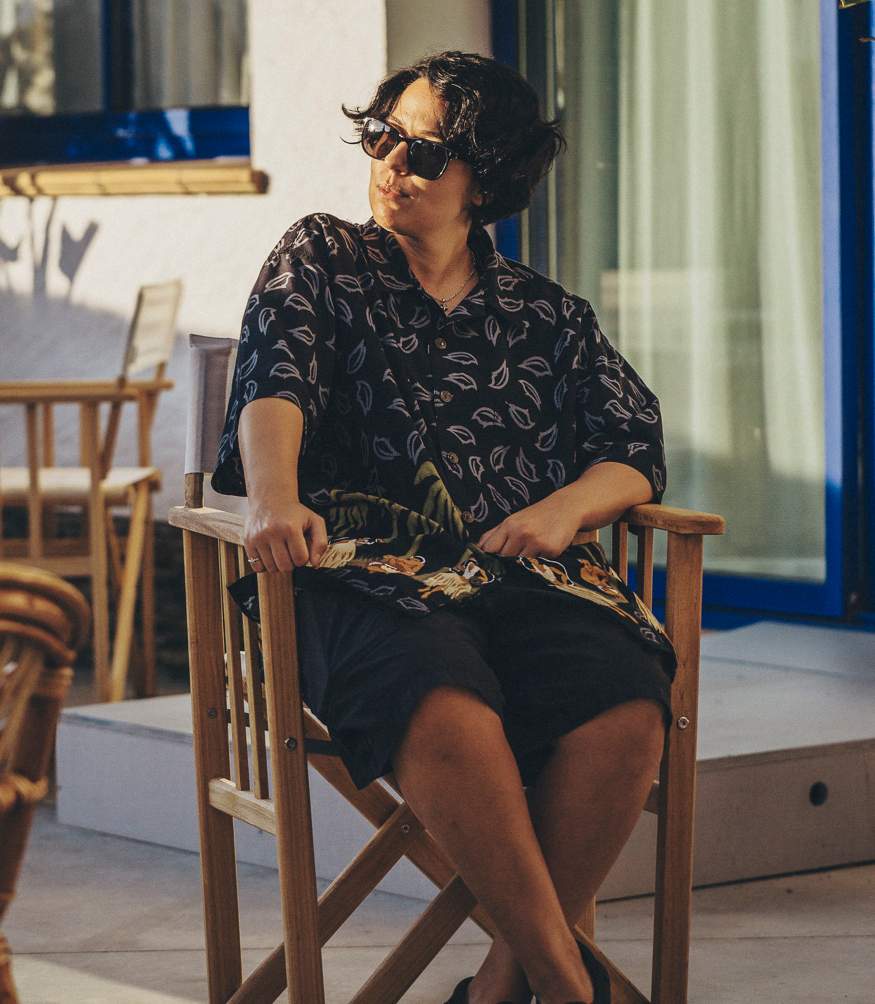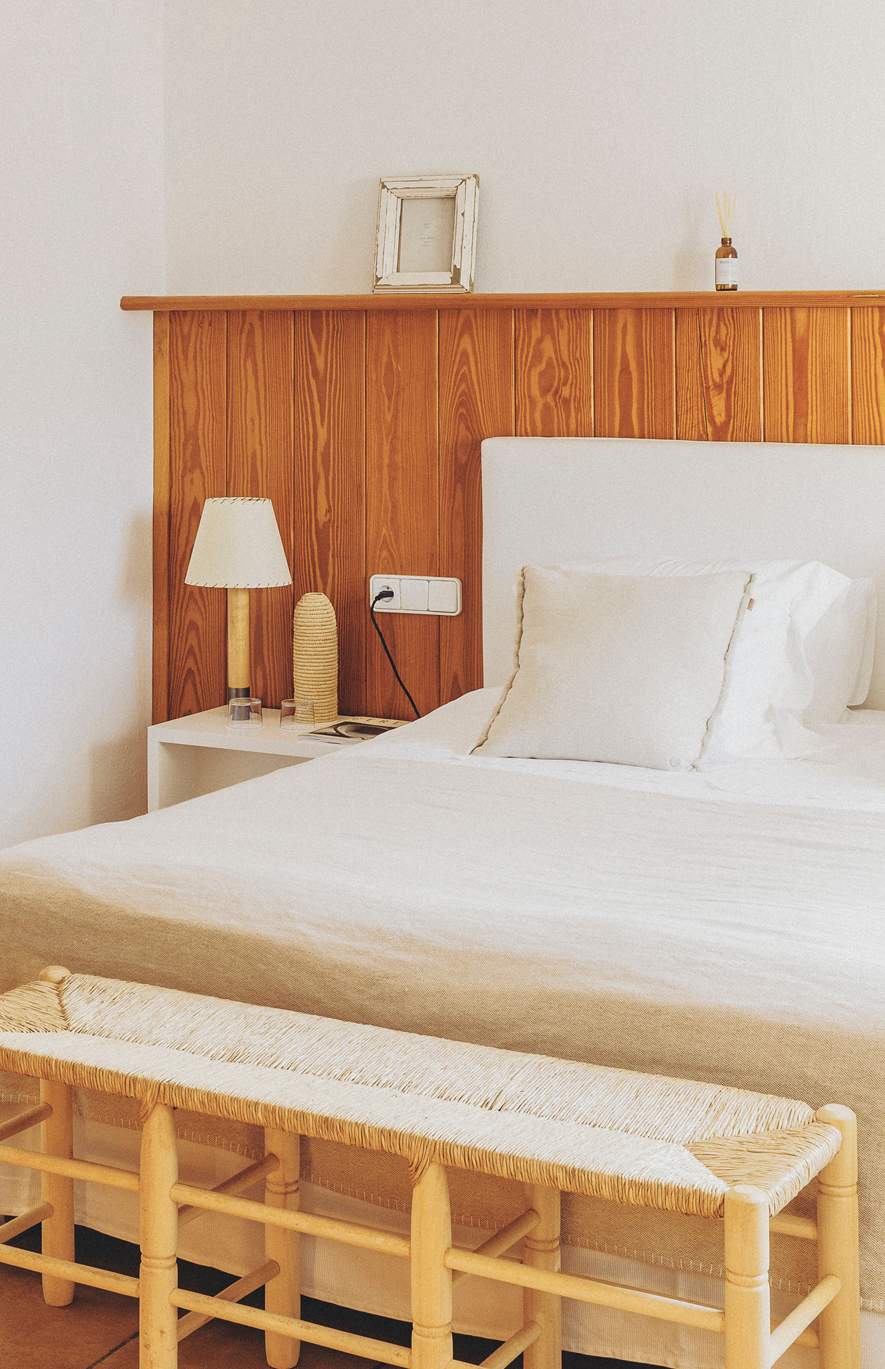 "The picturesque Costa Brava town of Cadaqués has long been a favourite with artists"
Plaza 18
Vejer de la Frontera, Andalucía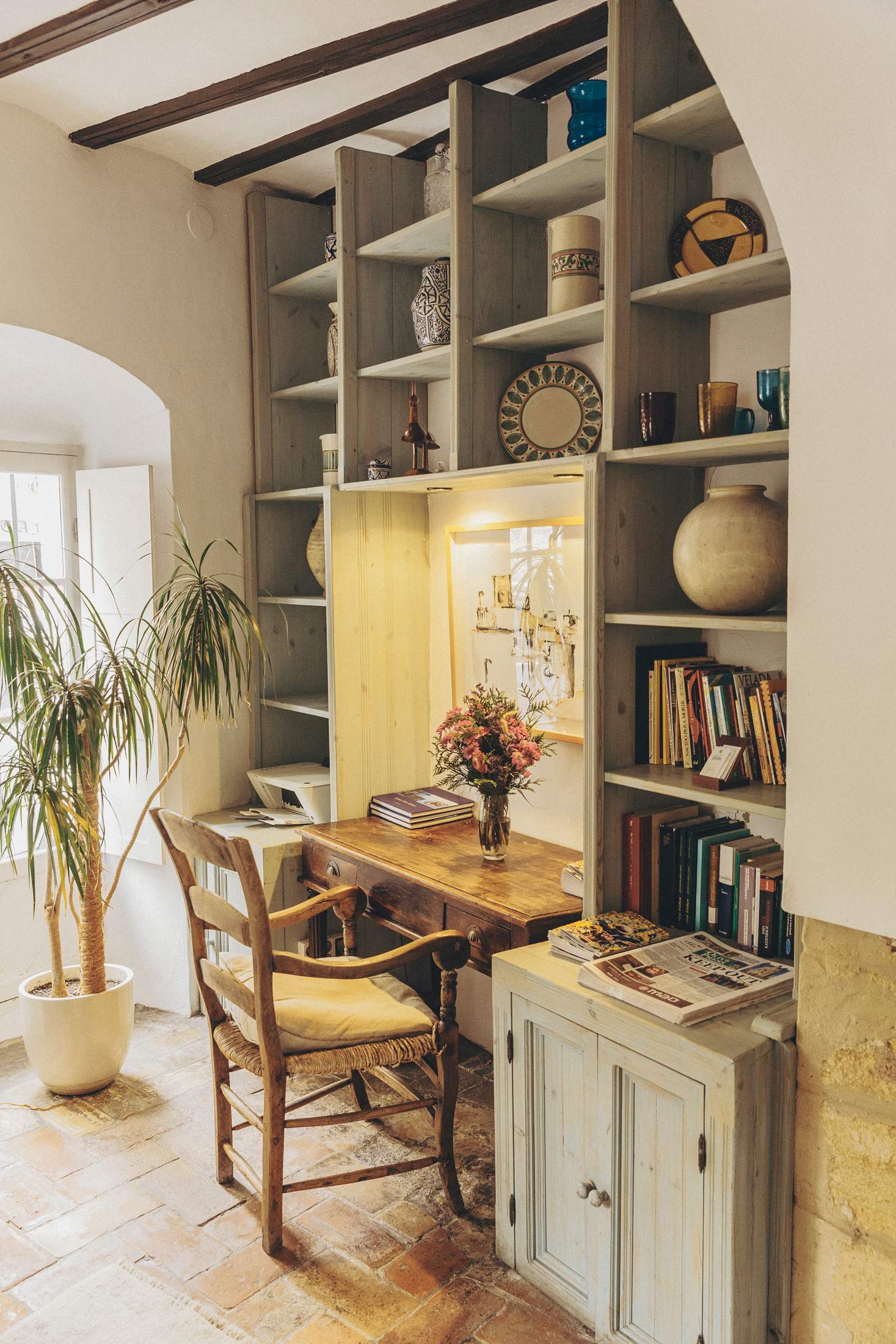 Off the Plaza de España in Vejer de la Frontera, James Stuart and Regli Álvarez run a series of hotels that function like a village within a village. "Rather than building from scratch, we've reused housing to support growth in the old town," says Stuart. This includes buildings that date to the 13th century. In 2019 the duo added Plaza 18, a six-bedroom hotel in a restored 19th-century townhouse, which feels more like a tasteful home.
califavejer.com/plaza-18
---
Atrio 
Cáceres, Extremadura 
Not everything notable is new in a nation as old as Spain. Cáceres natives Juan Antonio Pérez and José Polo spent decades putting their city on the map. They first launched Atrio in 1986 as a stand-alone restaurant. In 2010, with the help of architects Mansilla & Tuñón, the pair relaunched Atrio as a restaurant-hotel, bringing modern flair to the medieval walled city. In the 14-room property, Pérez and Polo have added personal touches, such as decorating the space with pieces from their own collection (including a Warhol), making the hotel feel like a rather artful addition to their beloved restaurant.
restauranteatrio.com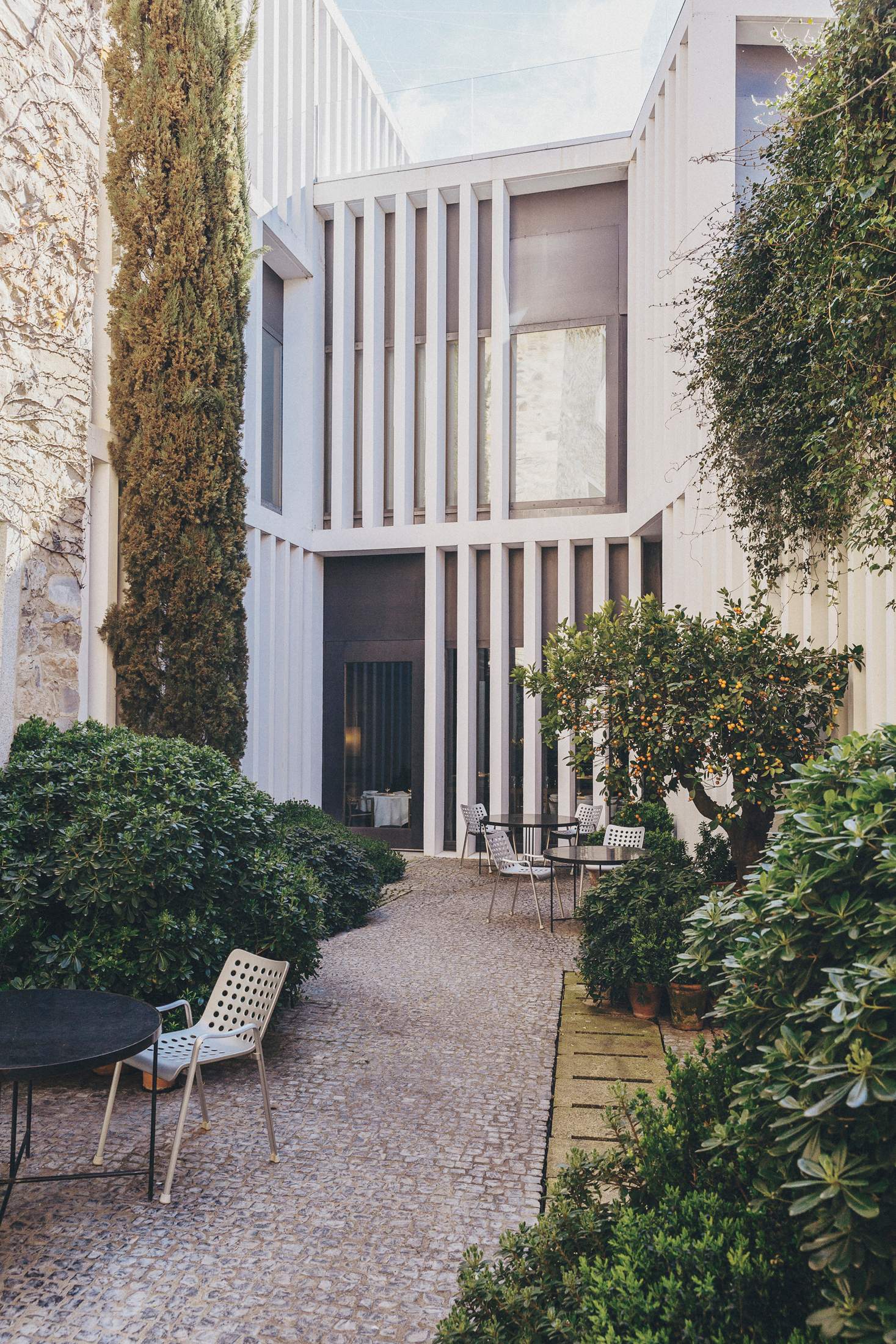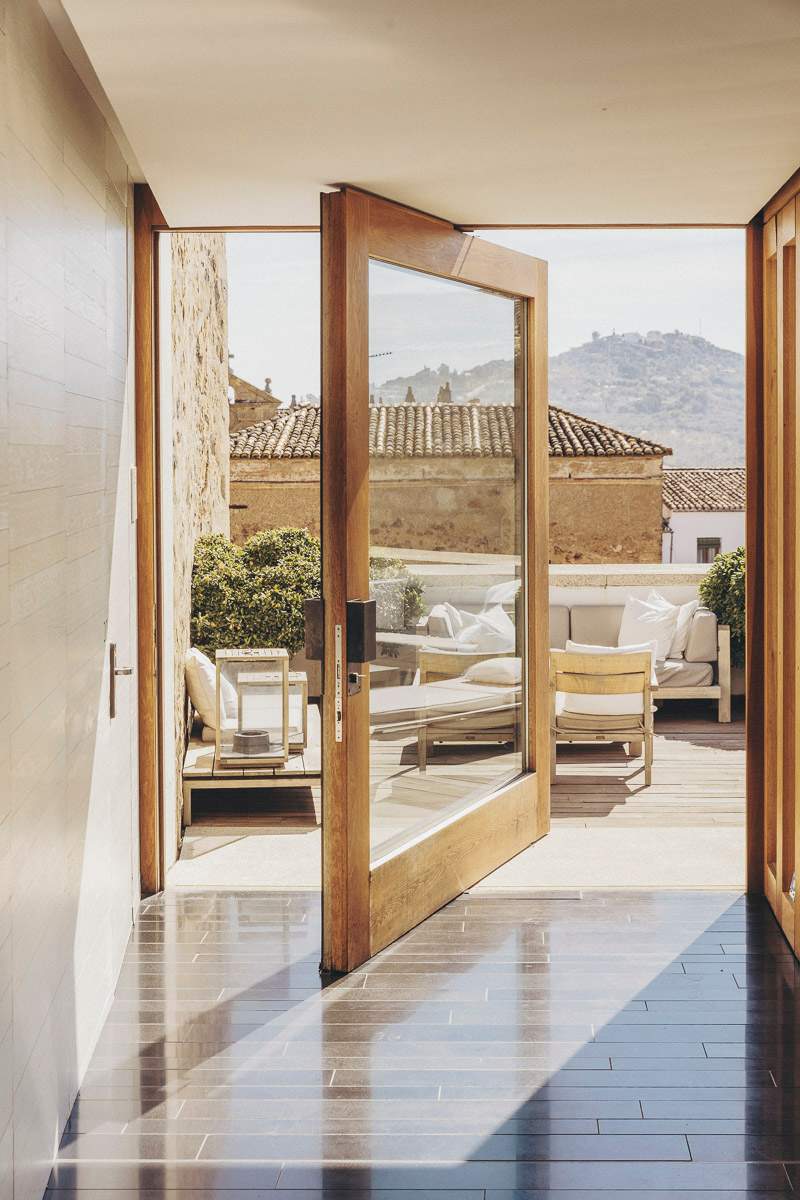 ---
Though it's just a 20-minute drive from Palma, Cap Rocat feels a world away from urban life. Nestled in a nature reserve, the hotel is in a converted 19th-century fortress (complete with a drawbridge and trenches) and overlooks a protected stretch of coastline. Architect Antonio Obrados integrated the building's history by converting former artillery positions, where cannons once stood, into the hotel's sought-after Sentinel suites. Carved from the rock face, each room includes a private pool and terrace that's best enjoyed over breakfast, with dramatic sea views and the sound of the waves as a backdrop. 
caprocat.com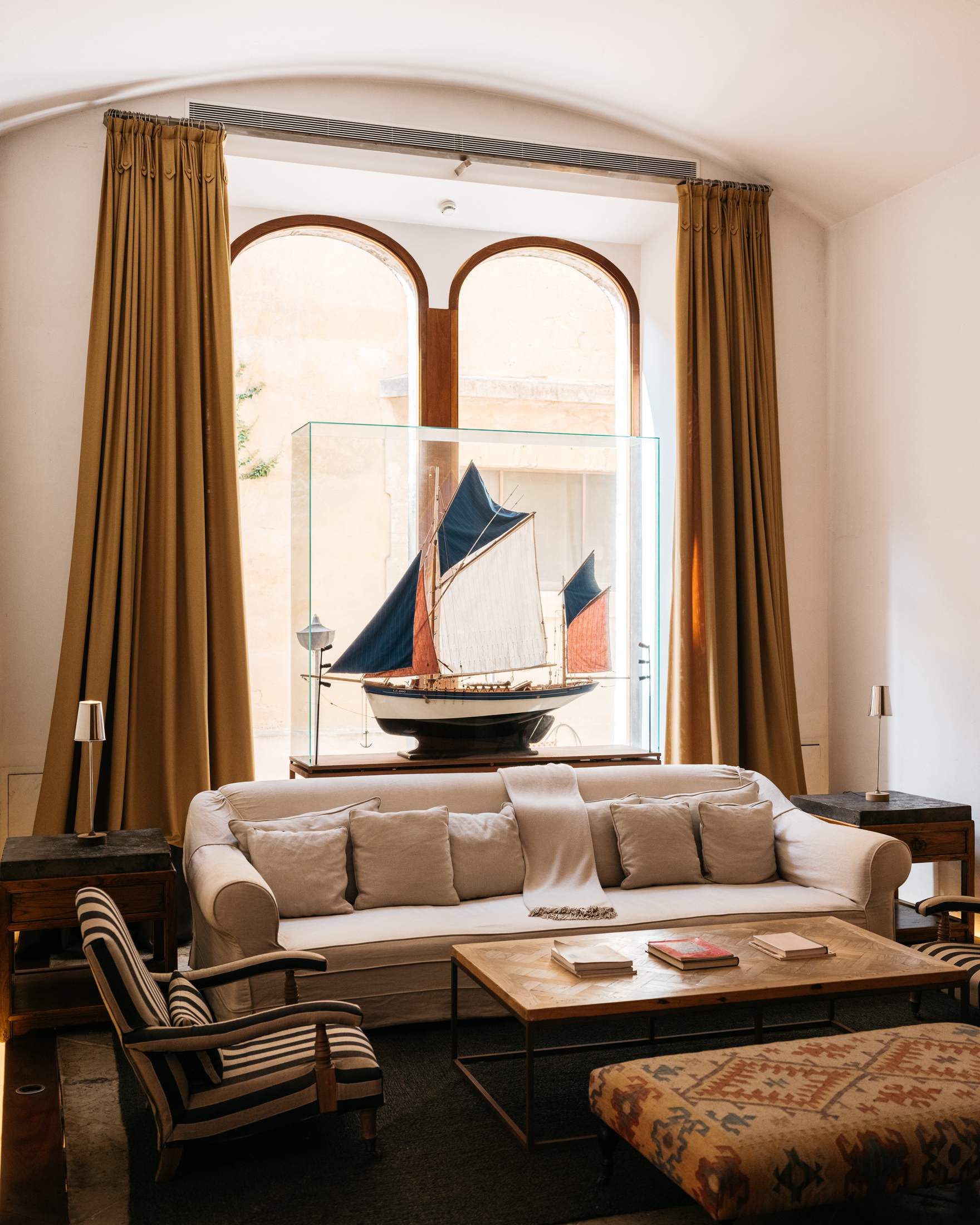 Q&A
Javier Cortina Founding partner and CEO, Serawa Hotels
Spain's sunshine and warm demeanour will always tempt guests and recent years have welcomed a fresh crop of design-minded and sustainable openings. Architect and hotelier Javier Cortina is CEO of the Serawa Alicante and Serawa Moraira hotels, which tap into the many charms of their surroundings. "We want to make a positive impact on our guests through a unique and environmentally friendly stay," he says.
What's your favourite place to eat in your home city?
La Carmela in Valencia for paella, arròs a banda and all i pebre – a typical Valencian dish. The ambience is welcoming, service exceptional and it's always value for money. 
And somewhere you'd like to eat again in the country? 
Noor in Córdoba. I love its authentic and genuine ambition to reinterpret Córdoba's culinary history. Despite its global profile it has a local essence. 
The hotel that you'd most like to return to?
Other than our Serawa hotels, I like the Marqués de Riscal Hotel in Elciego. Its architecture by Frank Gehry and surrounding Marqués de Riscal winery offer a unique experience and the chance to disconnect. The picturesque setting and the wine-tasting opportunity make it a great experience in Rioja. 
Where should everyone visit on a trip through Spain?
Don't leave without a visit to the Alhambra palace in Granada: a prime example of Islamic art and architecture, with profound history and cultural significance. The courts, individual palaces and gardens are breathtaking. 
Images: Palacio Ico, Anthony Perez, Ben Roberts