The Agenda / Global
Urbanism
Sustainable materials, Hollywood campuses and posthumous acclaim for Portuguese designer Daciano da Costa.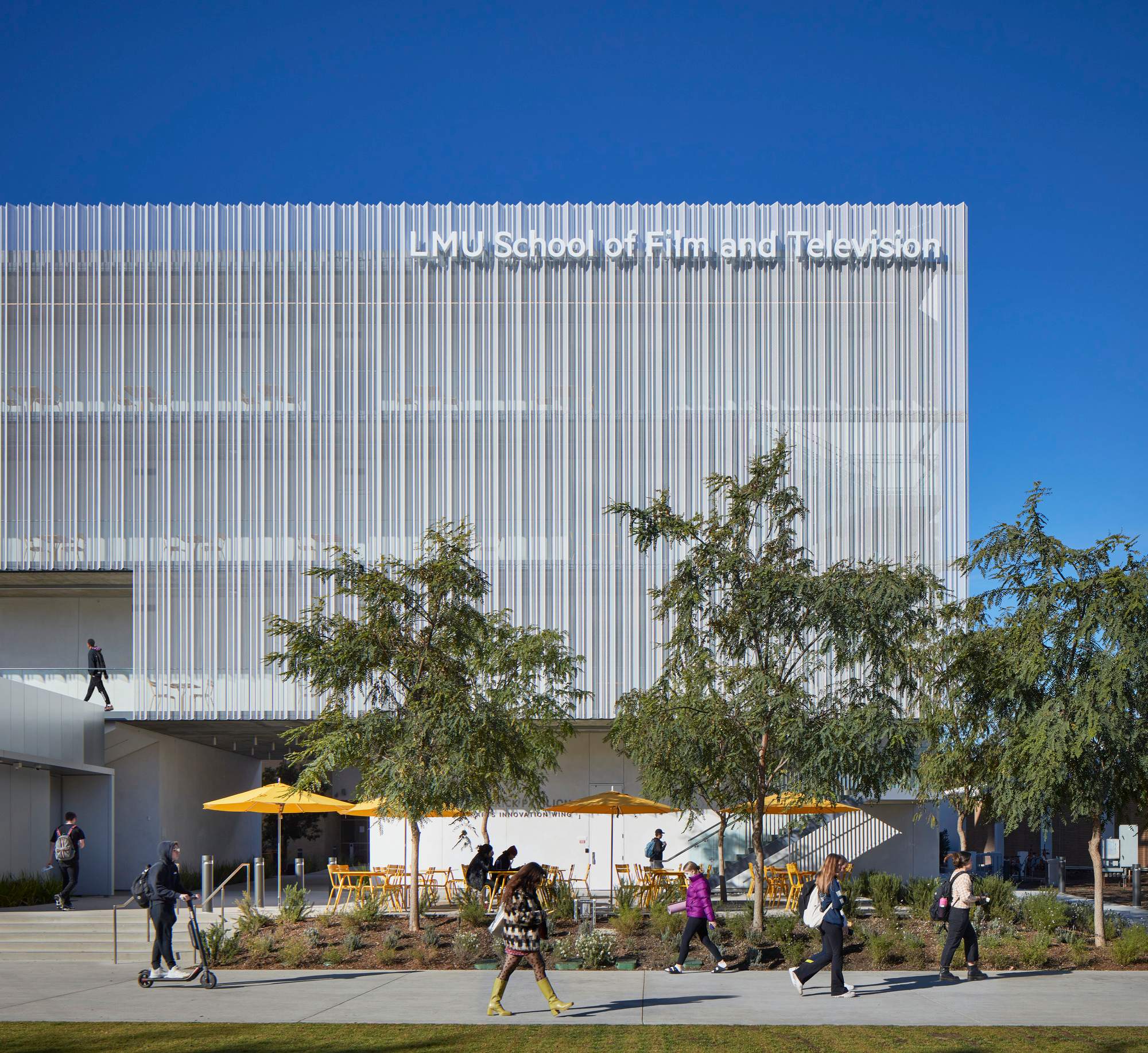 Universities catering to film and TV students know that high-end facilities are essential when it comes to attracting talent. But if the work of architecture studio Skidmore, Owings & Merrill (som) at Loyola Marymount University (lmu) in Los Angeles is anything to go by, a campus that supports educational discourse is equally important. 
For the Howard B Fitzpatrick Pavilion, which houses lmu's School of Film and Television, som created stop-motion, film and camera-directing studios, post-production and animation labs, and an intimate 80-seat theatre next to a new outdoor-performance space. There's also a semi-transparent brise-soleil that shades outdoor areas. 
The open-air social space allows those at the school to share ideas before testing them in the state-of-the-art facilities. "It is always invigorating to collaborate with lmu's faculty, staff and campus at large," says Carlos Madrid iii, som's senior associate principal. "The design is a flexible, technology-driven facility that prioritises the social experience."
For more inspiring projects, subscribe to The Monocle Minute On Design newsletter at monocle.com/minute
---
furniture ––– portugal
Family chair
The designer Daciano da Costa built up an impressive body of work in the second half of the 20th century in his native Portugal, creating furnishings that appear in notable buildings such as Lisbon's Centro Cultural Belém. The value and demand for the work of the late designer has grown in recent years. But how does a designer rise to prominence after their death?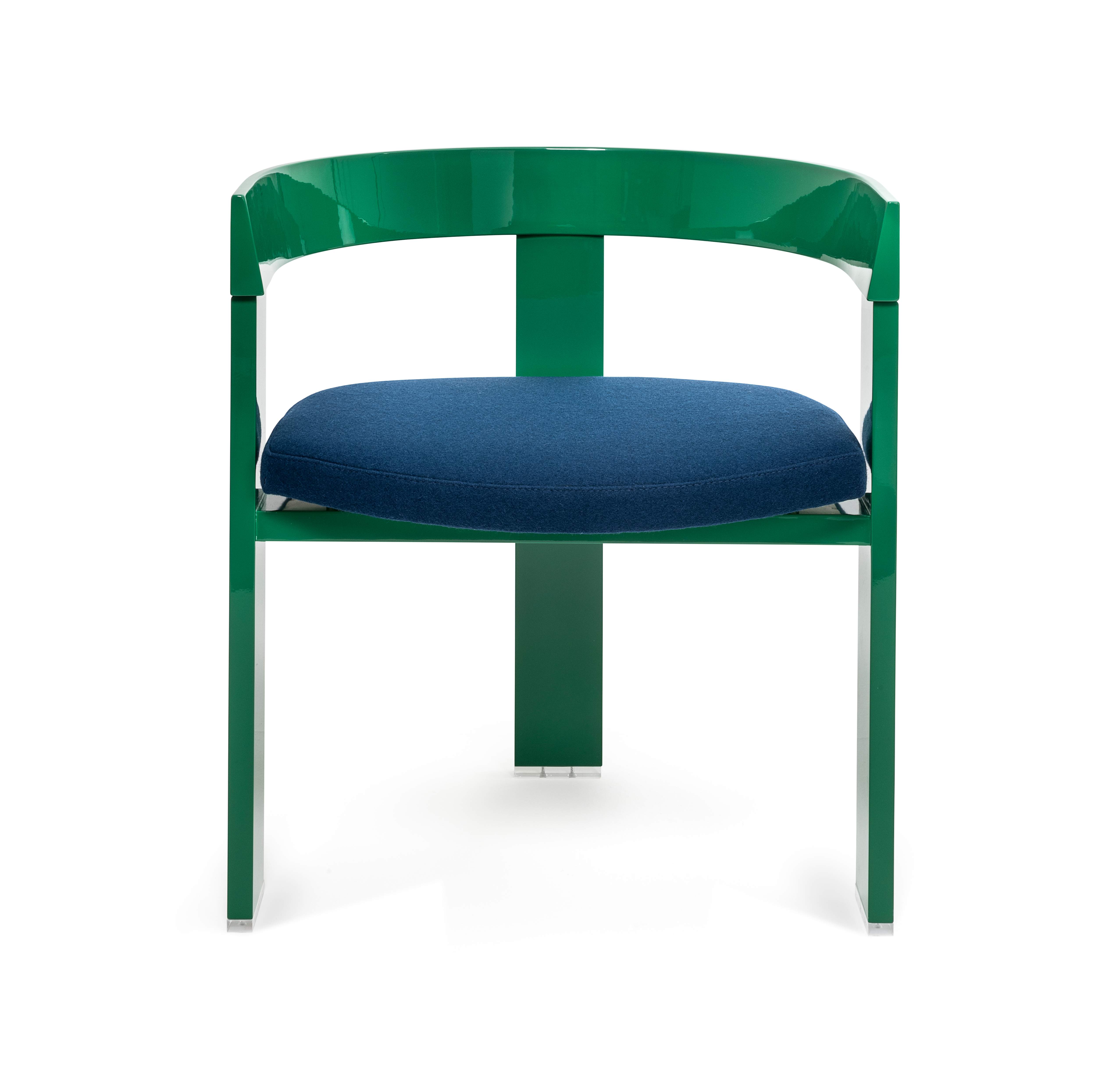 With Da Costa, it's thanks in part to his daughter, Inês Cottinelli, who is charged with caring for his archive. Her latest efforts have seen two of her father's chairs enter the permanent collection of the Vitra Design Museum. Visitors to the Swiss institution can now admire the sleek, modernist lines of Da Costa's Quadratura Chair from 1971 and his Chair Alvor Hotel (pictured) from 1967. Their presence is a reminder that designers past and present need advocates for their work; without them it's hard to win commissions or, in this case, appear in leading museums. 
---
On Design
nic monisse on...
Sustainability's future
Has the word "sustainability" lost its meaning? For our manufacturing report in this issue (see page 129), we spoke to James Campbell, managing director of Halley Stevensons, a Scottish fabric firm making a large portion of its waxed cotton from waste products, and with a small ecological impact, who said that he was reluctant to use the word "sustainability" when describing his firm's approach. Fatigue with the term comes from too many designers and brands using it as a way of selling products that offer sub-par experiences but green credentials. I've seen chairs made from recycled coffee grounds and light fixtures grown from mushrooms; both have no carbon footprint but that doesn't mean that you want them in your house.
"Designers should focus on a product's performance and then find the sustainable systems and materials that meet those needs"
So, what do we want? I've realised that it's "sustainability without compromise". It was a phrase that Suri co-founder Mark Rushmore recently mentioned to me when talking about how his sustainable toothbrush company has boomed. He explained that he had looked to Tesla for inspiration; for the longest time, consumers didn't want electric vehicles despite their green credentials until, that is, the US car manufacturer created one that could go faster than most petrol-powered automobiles. Rushmore took this idea and ran with it, designing a toothbrush that feels beautiful, brushes teeth exceptionally and just so happens to be reparable and made with plant-based materials. In this case, having cleaner teeth has also allowed users to go green – and Rushmore is convinced that it's the former not the latter that draws his customers in.
Is this how we give meaning back to sustainability? If we look to Tesla and Suri for inspiration, it's clear that designers should focus on a product's performance and then find the sustainable systems and materials that meet those practical needs. And if those systems or materials don't exist, maybe there's a chance to take a leaf out of Halley Stevensons' book and make your own. Your product, consumers and the world will all be better for it. 
---
Images: Atelier Daciano da Costa, SOM