Design: Architecture / Perth
Wizard of Aus
Iwan Iwanoff's architecture, once out of place and ahead of its time, has earned a new legion of 21st-century admirers.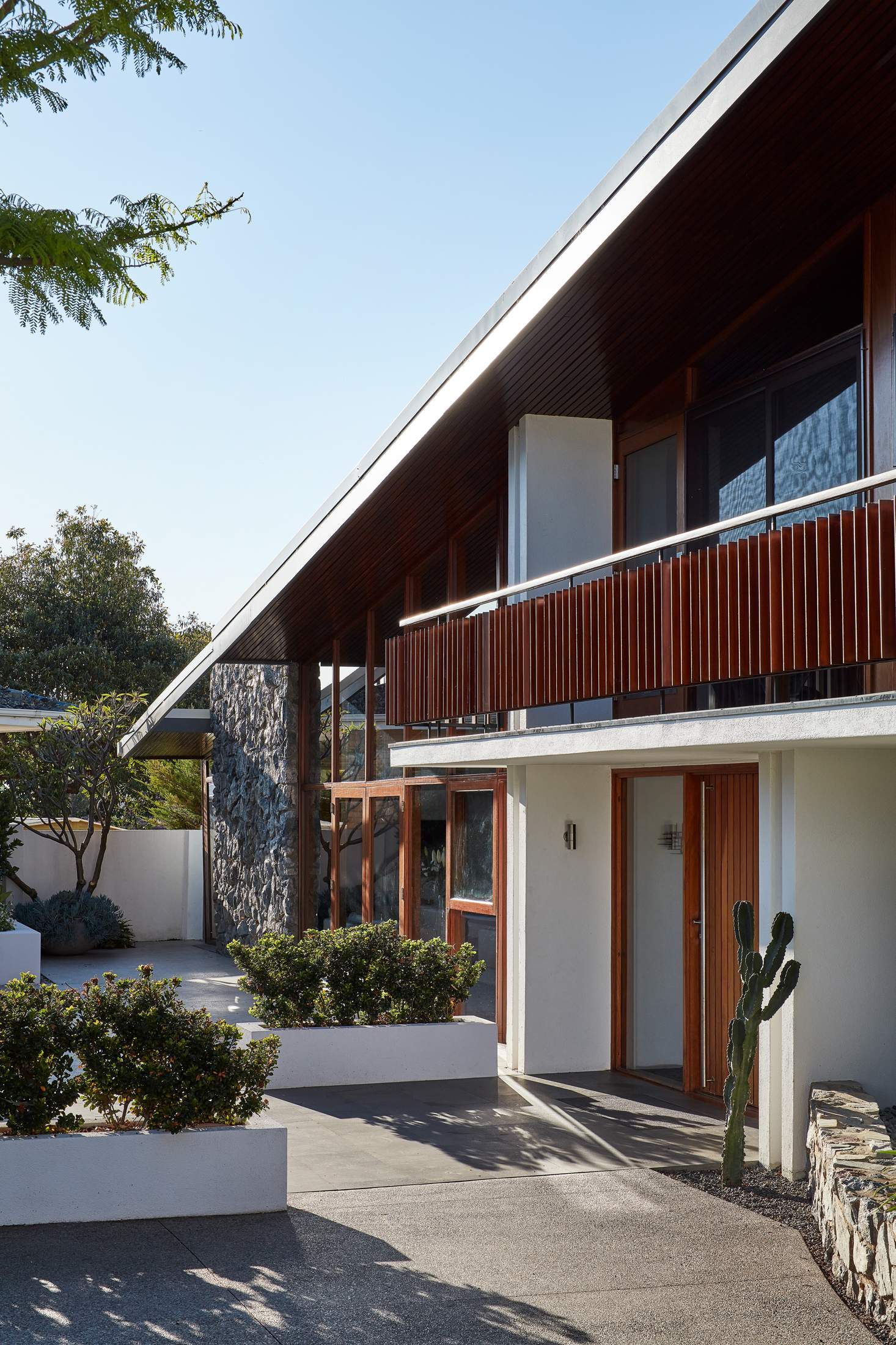 Perth, a sunny metropolis on the west coast of Australia, is defined by two key features. The first is geographical: it's the world's most isolated city. Sydney is a five-hour flight away, Melbourne four; in-between there's nothing but desert. The second is cultural: it's a city built by immigrants, headlined by a boom of Europeans arriving in the 1950s after the Second World War. And it's these conditions that allowed the city's most famous architect, Iwan Iwanoff, to practise free from the expectations of a demanding, global client list, while also seeing his portfolio of work long fly under the radar at home and abroad.
Born in Kyustendil, Bulgaria, in 1919, Iwanoff studied and practised architecture in Munich before moving to Australia with his wife in 1950, where he worked until his death in 1986. In that time, he would go on to build some 150 homes in the city, including the iconic Marsala and Paganin houses. Each was distinct but his most remarkable are those defined by his revolutionary use of concrete blocks and large windows to create sculptural forms, in stark contrast to the simple, bungalow-style houses which defined much of Perth's suburbs.
"There's no other work in Australia that looks anything like it. He created striking façades, manipulating the light that fell on them through his placement of the blocks"
"Practising in such an isolated place meant that Iwanoff had free rein to do what he liked," says Jack Lovel. A photographer who grew up in the Iwanoff-designed Jordanoff House, Lovel has been extensively documenting the architect's work since 2016, producing an exhibition and an accompanying book, Catching Light. "Iwanoff was trained as an architect but, first and foremost, he had wanted to be an artist – and this desire made him different to a lot of other architects."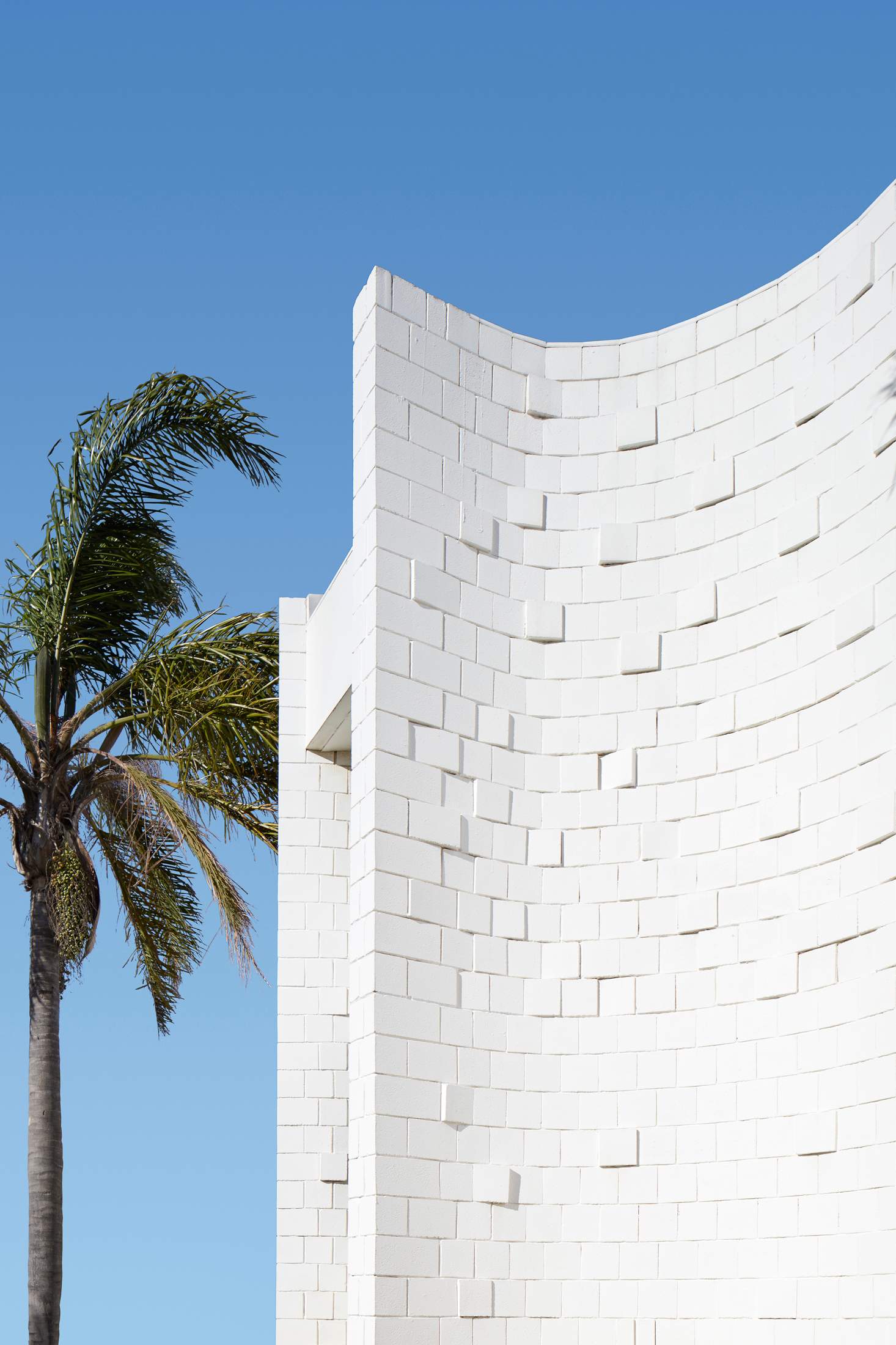 That difference involved the introduction of sculptural depth to residential Perth: on every project, the architect would play with solids and voids by rotating, staggering and cutting off-the-shelf concrete blocks to create bespoke exterior walls and façades. "There's no other work in Australia – at that time or even to this day – that looks anything like it," says Lovel. "He created very striking façades, manipulating the light that fell on them through his placement of the blocks."
The interiors are similarly striking across his portfolio: bespoke partitions, screens and subtle changes in level (think sunken dining and living rooms on platforms) create privacy, while still maintaining a feeling of connectedness in his homes not offered by traditional walled-in rooms. It's an aesthetically appealing and practical combination that has seen these houses coveted by the city's design enthusiasts for years.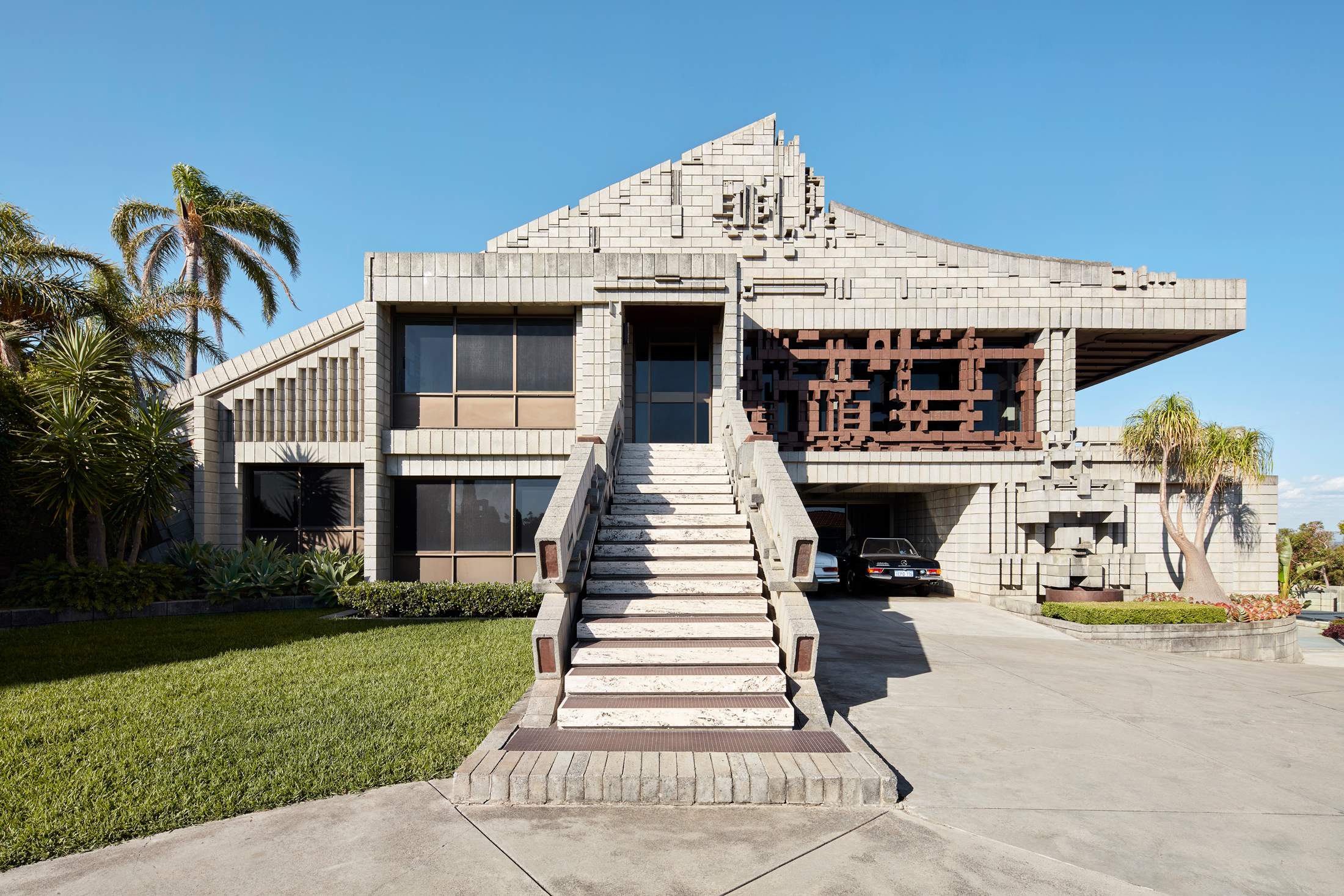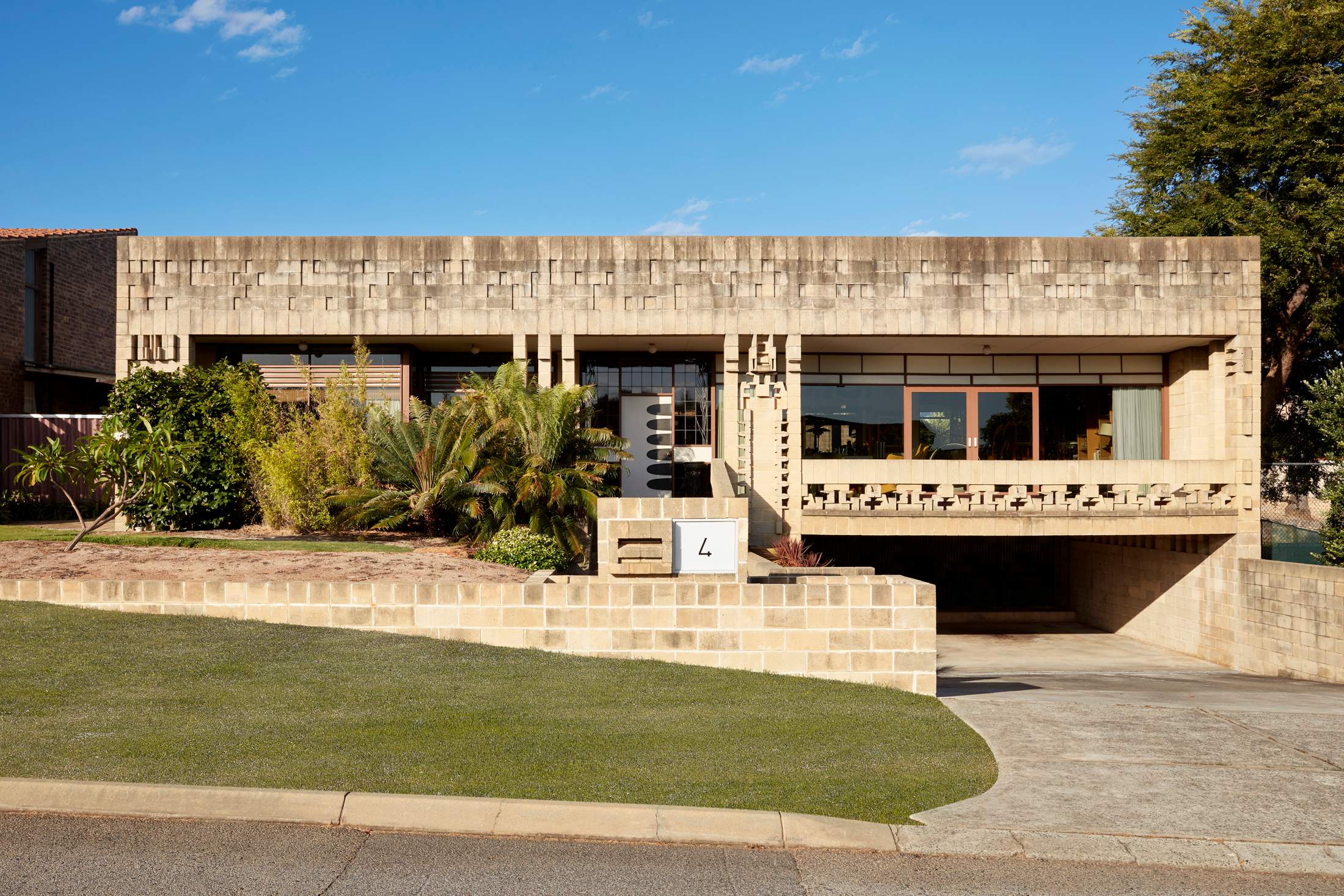 "I lived in Finland for three years and would go to all the Alvar Aalto houses, which developed my interest in architecture," says Perth-born Matthew Shield, who walks monocle through his home of 24 years, Iwanoff's Kessell House from 1975. "But when I moved back to Perth with my wife, Merja, it was hard to find an affordable, nicely designed house, particularly one from the mid-century." The reason for this, he says, is that architectural commissions to design private houses are only a small percentage of the overall number of new homes built. 
"I think I was the first person to put a note in every Iwanoff owner's letterbox asking them to give me a call if they were ever going to sell," says Shield. "Shortly after, we saw the Kessell House listed by an owner, went to the open house and had an offer accepted fairly quickly."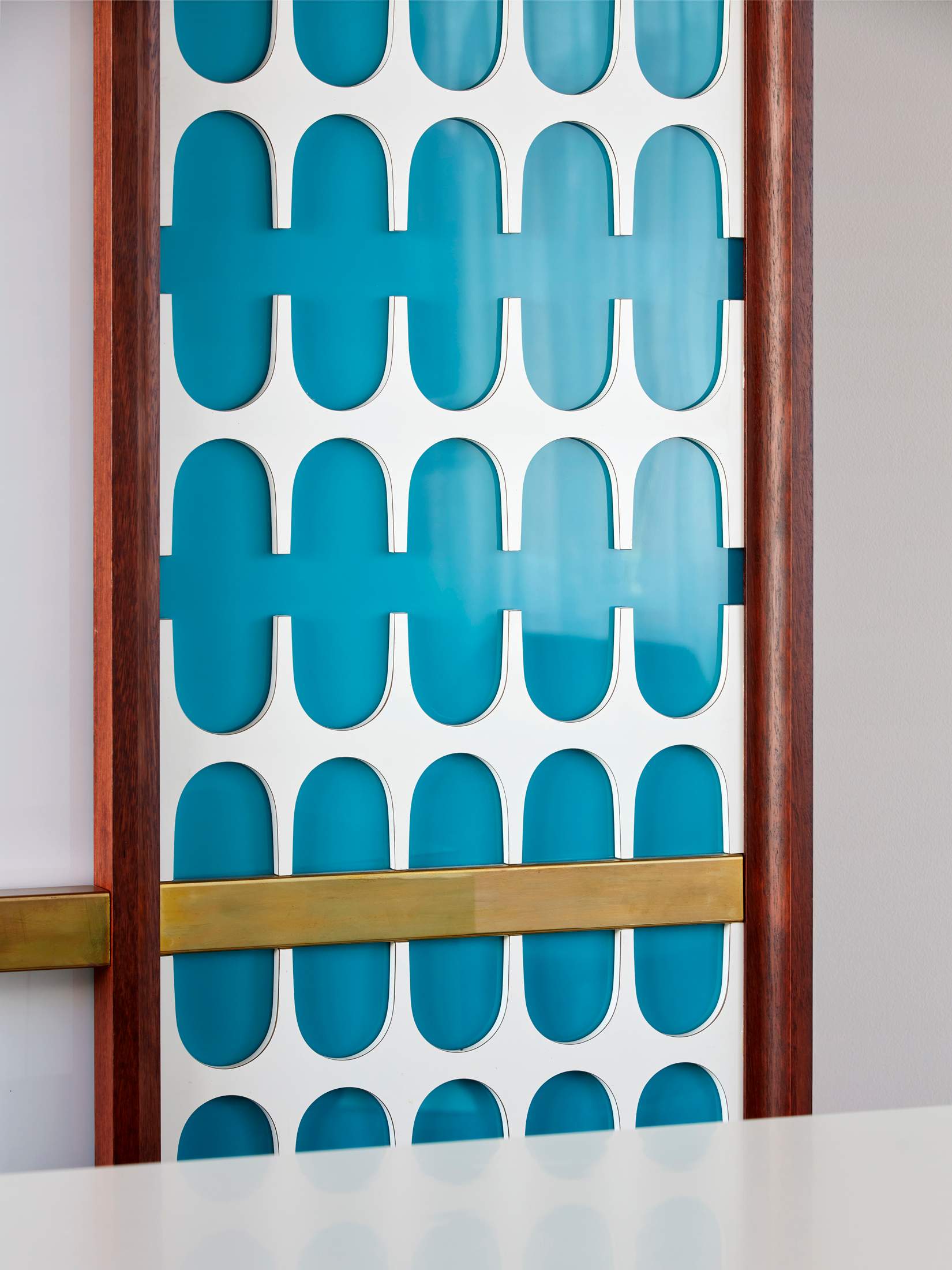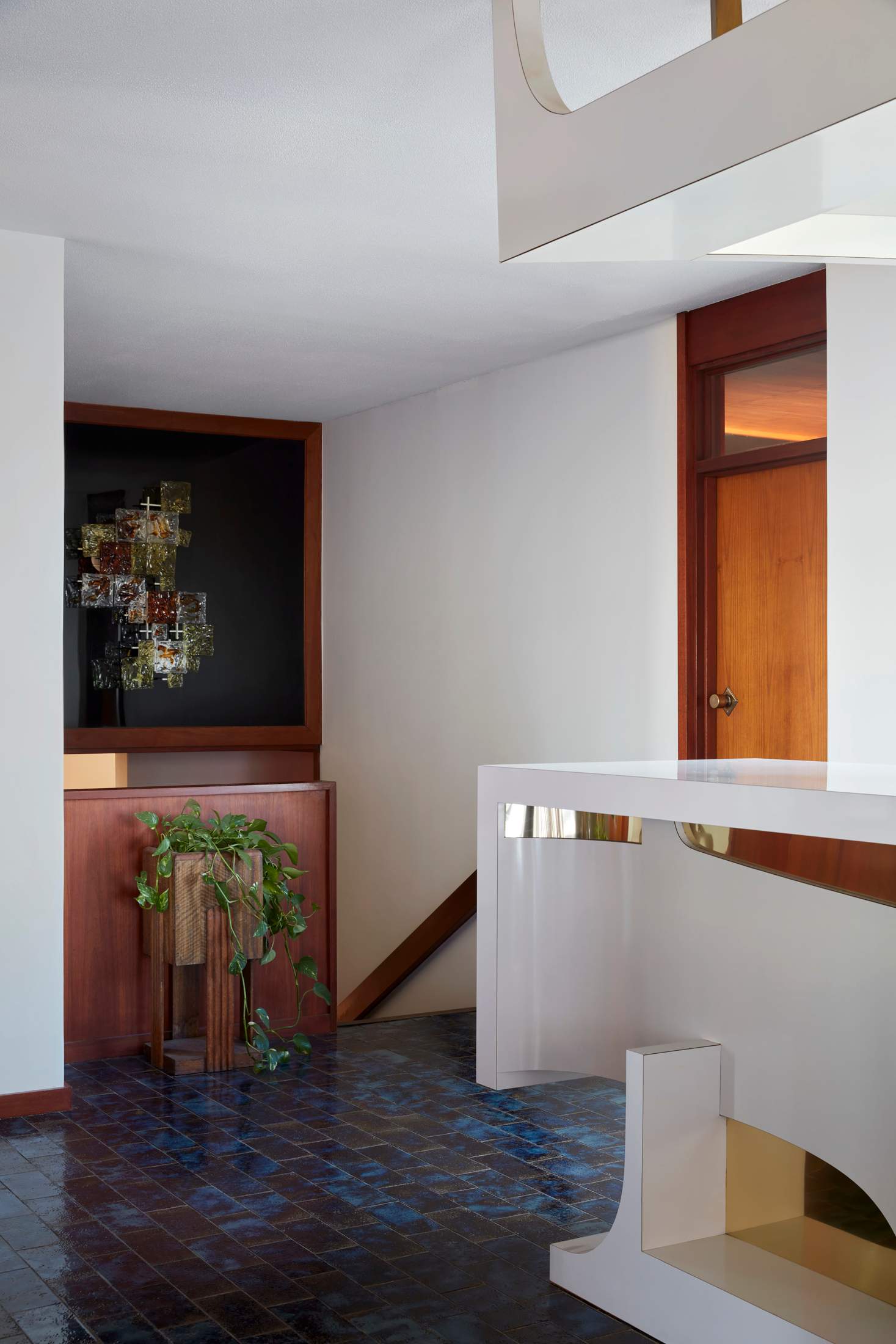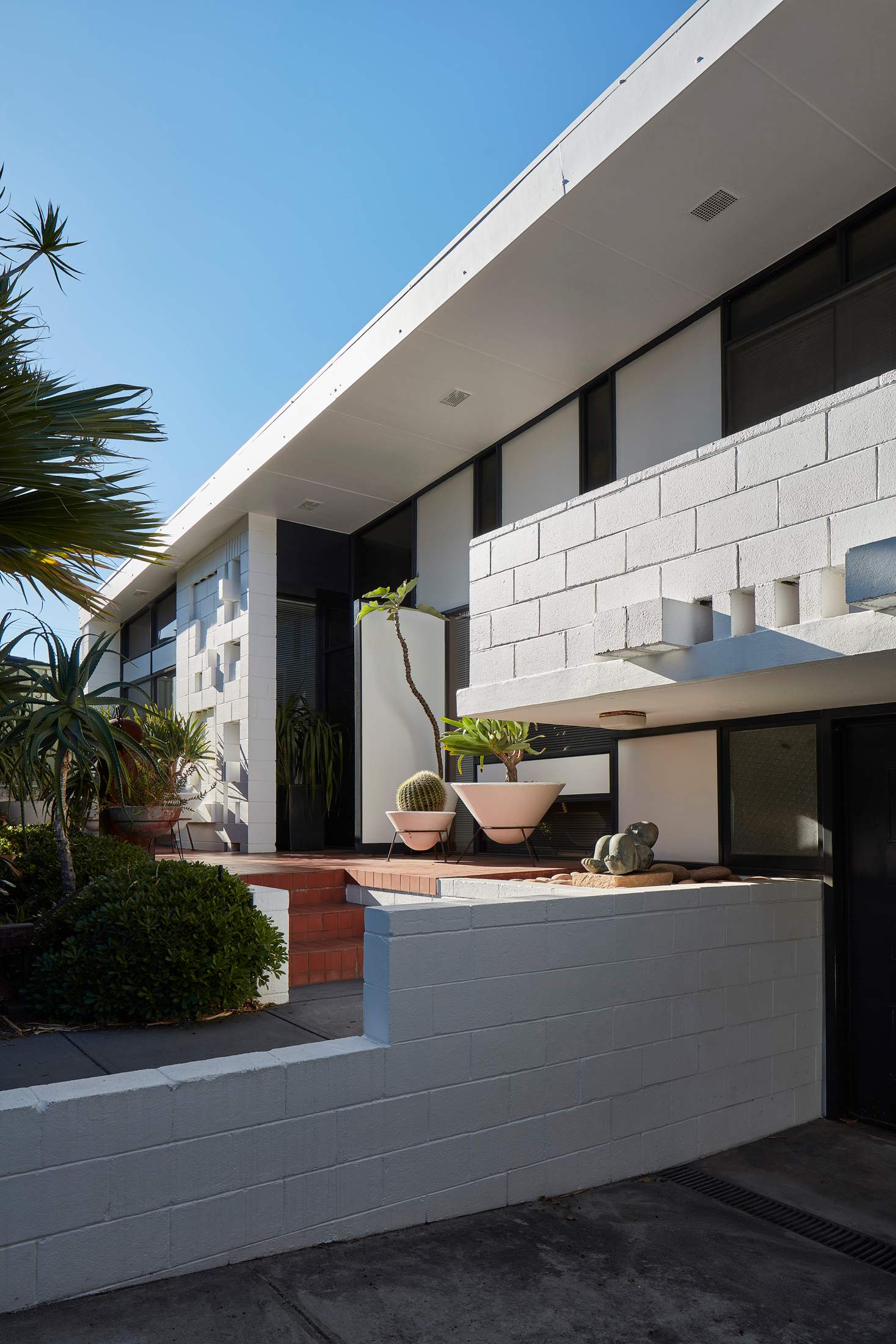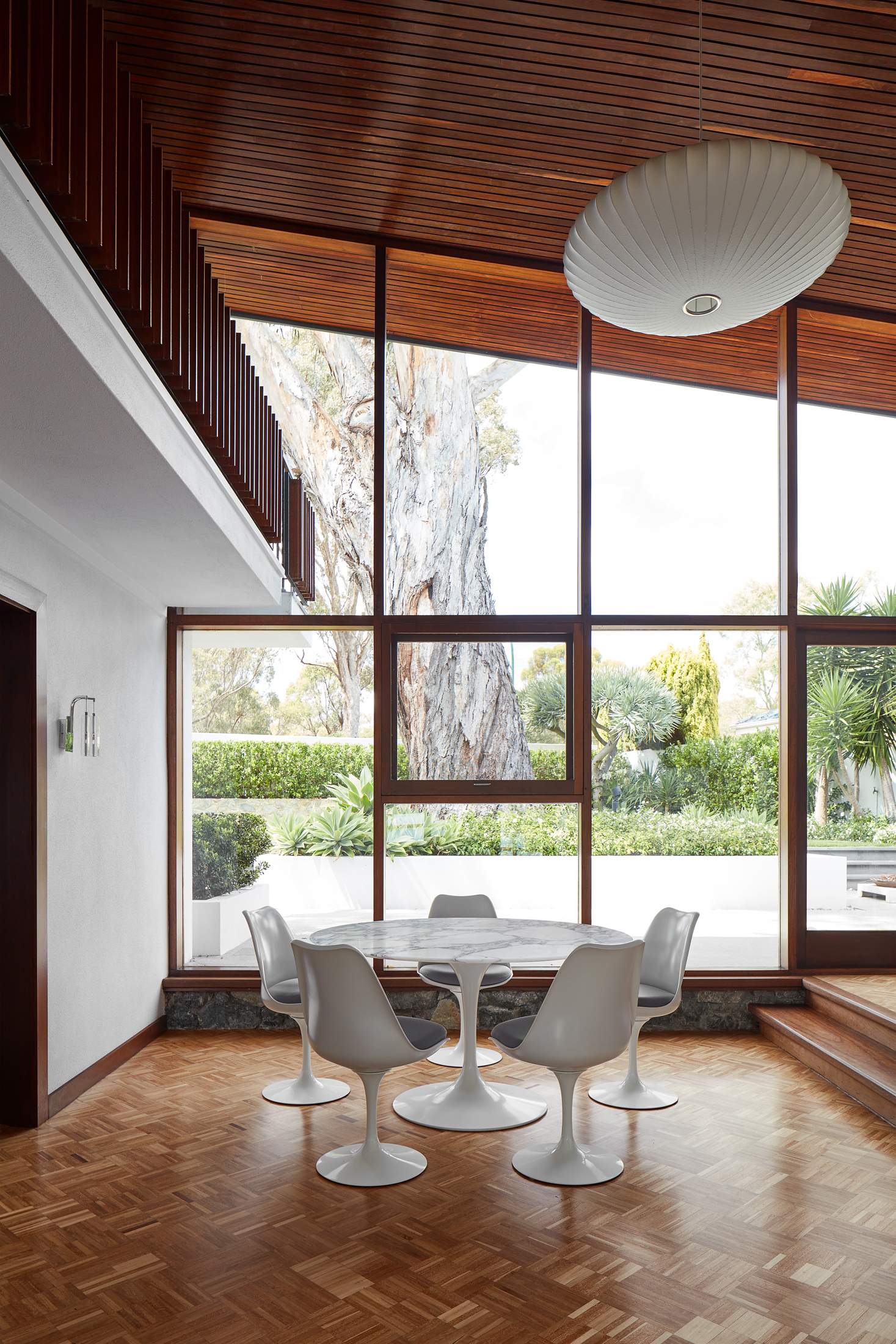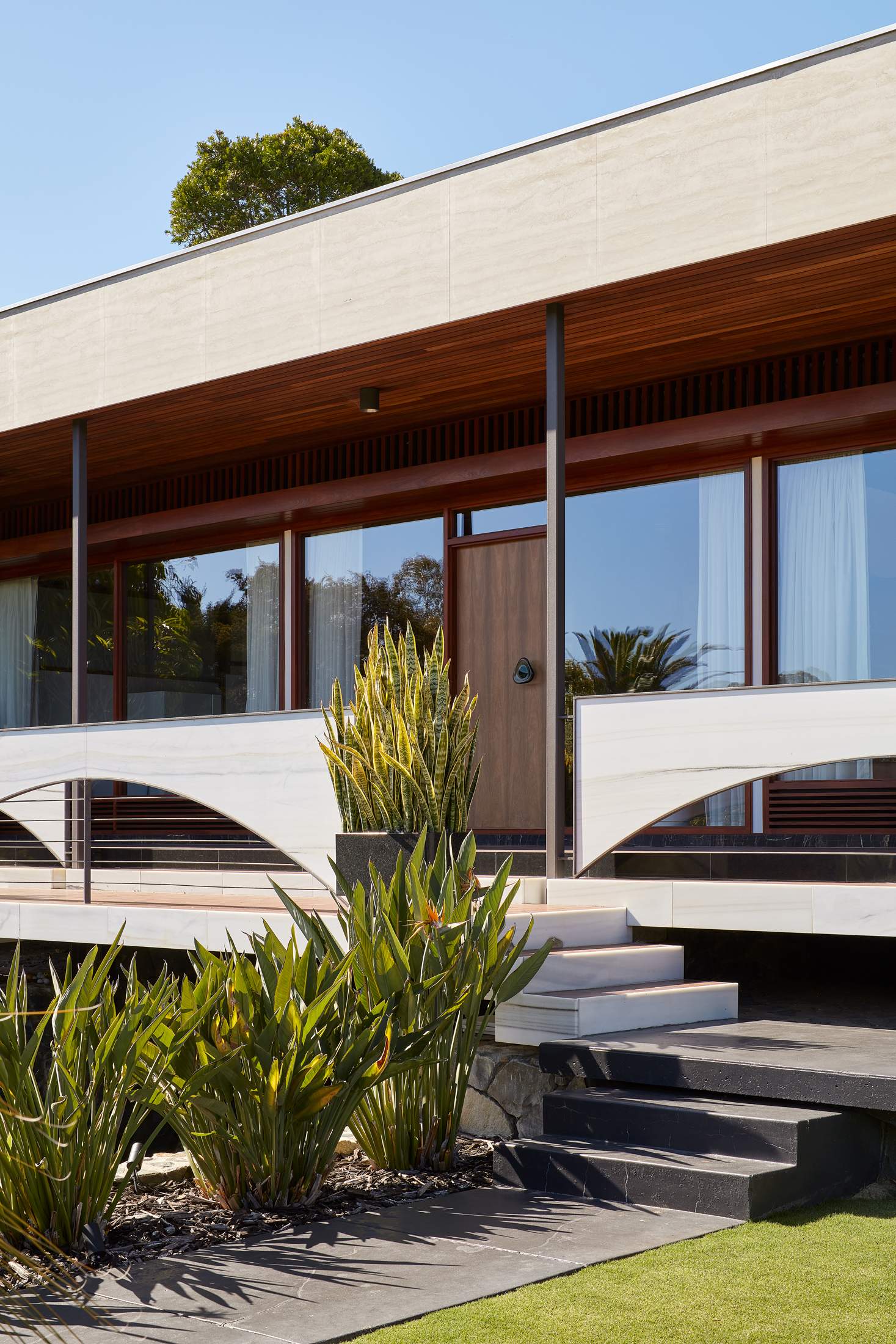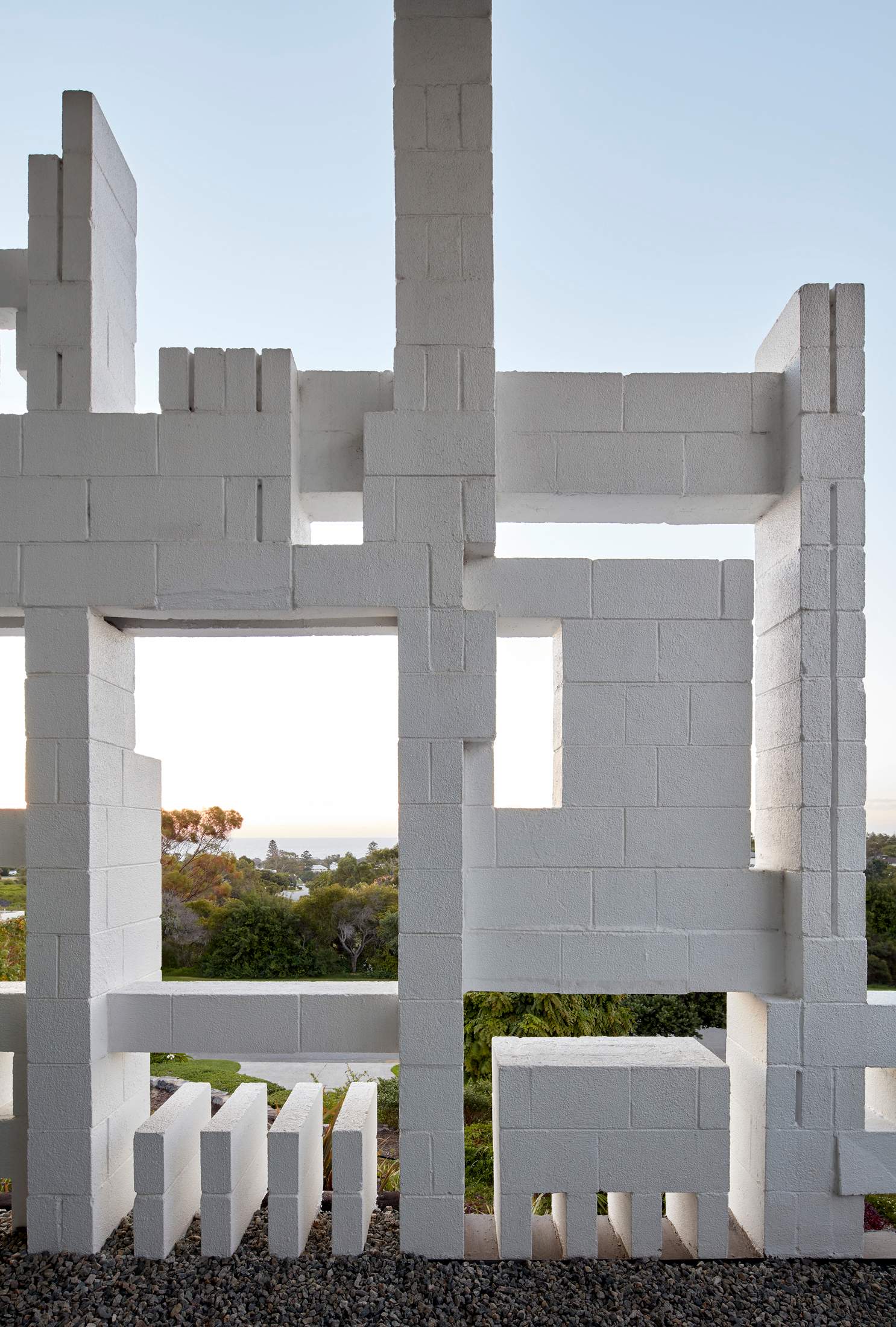 Aside from an extension to the rear of the property, a reworked kitchen and childrens' bedrooms, the Kessell House was largely in the condition that Iwanoff created it in. And this, Shield says, was part of the appeal – local legend has it that the original interior fit-out cost more to construct than the building's shell. The headline pieces are a striking bar and a sculptural room divider that separates the living and dining area. The latter, in true Iwanoff style, is as functional as it is artistic; it houses bookshelves, a discreetly hidden air-conditioning unit and a sound system mounted on pivoting platforms, which allow its speakers to be turned to face either the living or dining area. Each of these features, despite being detailed by Iwanoff, are different to the original plans, says Shield, who has copies of the blueprints sourced from the state library. "Studying the drawings shows that a number of iterations and changes to the house design, layout and cabinetry were made over time. Iwanoff and his builders would scribble on it, have a chat and then away they would go." This approach resulted in Iwanoff enjoying close relationships with many of his tradespeople and artists, including George Kosturkov, a Bulgarian sculptor who moved to Australia in 1968 and whose work featured extensively in Iwanoff's houses – works that to many of the owners add to the appeal of the homes.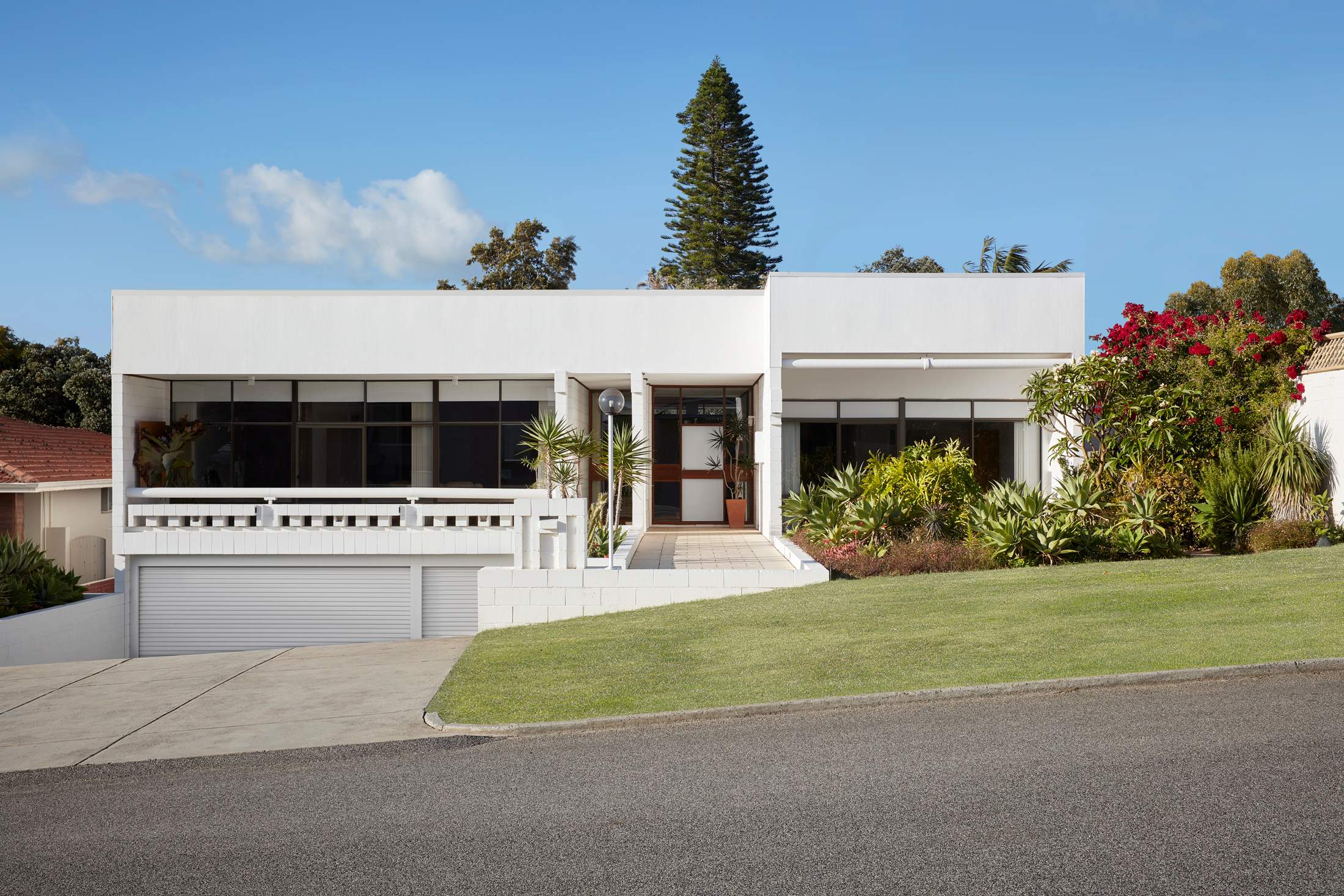 "I've been trying to find a polite way of saying this but I'm one of the original members of what has been called the 'Iwanoff mafia'," says Shield, as he walks monocle out the front door of his home and towards that of his neighbour Mark Baxter, owner of Iwanoff's Bursztyn House from 1969. "The 'mafia' is a group of Iwanoff owners who have become good friends. If a house is being sold or renovated we meet up and visit the property together, so I knew when the Bursztyn House was purchased in 1999. Shortly after, I was walking past and saw the new owner in the front yard. We started talking and Mark and I have been friends ever since."
Like Shield's Kessell House, Baxter's home is similarly filled with Iwanoff's savvy, bespoke innovations. "Glass panels at the tops and bottoms of the windows fold out for airflow so that cool air comes in at ground level while hot air goes out near the ceiling," says Baxter of the house's in-built cooling system. Significantly, Iwanoff also opted to do away with inessential walls (unless they were structural) and separate many of the spaces with built-in cabinetry. "By having cabinets instead of walls, you make the room a lot bigger and the walls usable. Very few people have thought like that."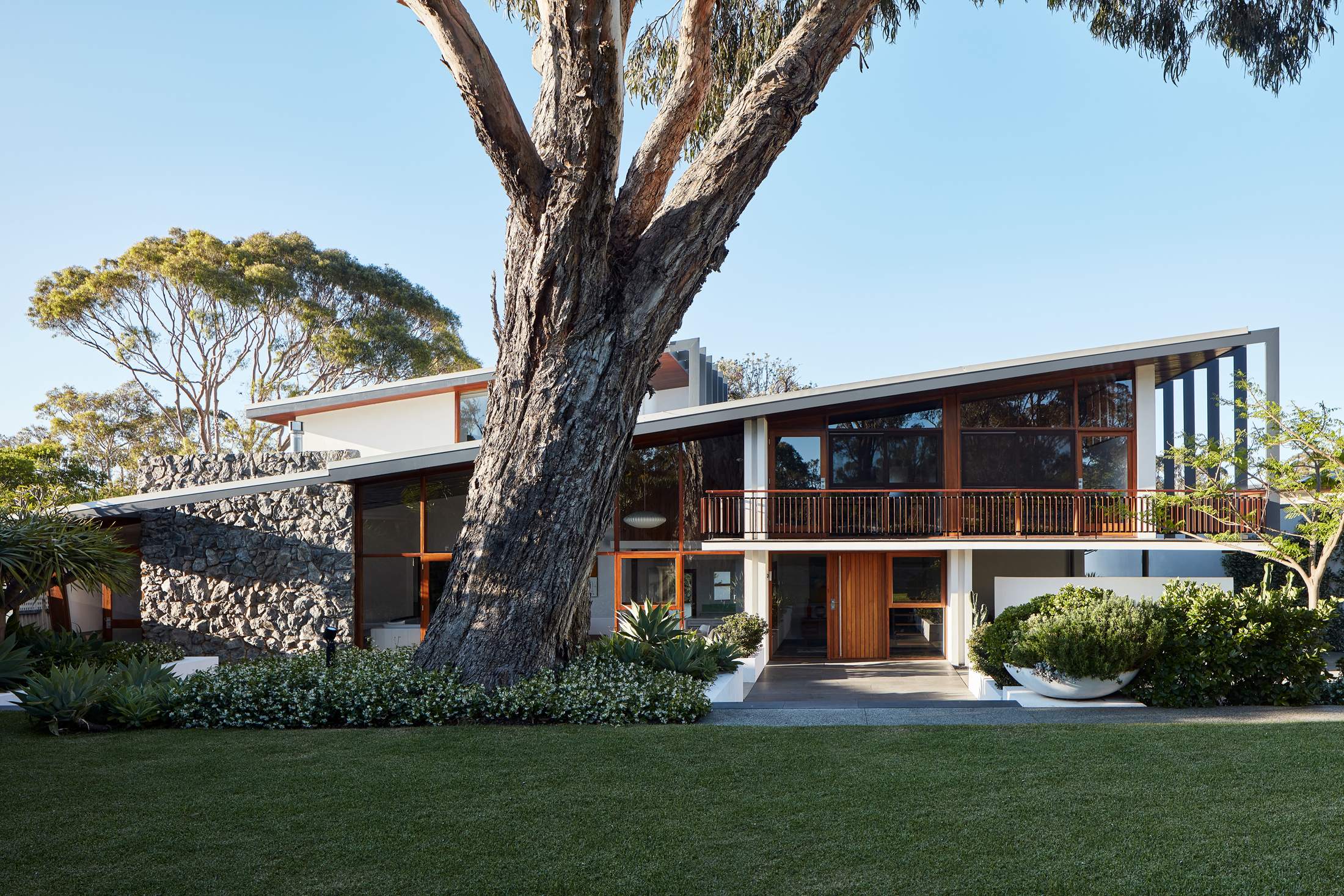 For Baxter, however, the biggest appeal of Iwanoff's work, present in the Bursztyn House, is the division of the home into three platforms, each with a different spatial arrangement and separated by a few steps. There's an entertainment level with living and dining rooms, a utility level with a kitchen and study, and a sleeping level with three bedrooms and a bathroom. "It's compact but by dividing it into three zones, it feels generous," says Baxter. "Every room in this house has an essential purpose and gets used on an equal basis."
"Iwanoff was very mindful of how the homeowners were going to live and enjoy these spaces. That wasn't happening in Australian architecture at the time"
It's an approach to layout that also appealed to Ashley Walker, owner of Iwanoff's Featherby House from 1971. "In our previous home – a standard four-bedroom by two bathrooms with a formal lounge – we didn't use all of the space," says Walker. "But in this Iwanoff house, we utilise every space. The thing that I've realised is that Australians build enormous houses: they're disgustingly big and ostentatious shows of wealth."
This was hammered home for Walker who has – since purchasing the house with his wife Danielle in 2015 – been undoing the work of several of the previous owners' additions. This has involved taking out interior walls, remaking the front door, and undoing an extension of the living room and kitchen into the back garden. "We went into the state library archives, where many of Iwanoff's plans are stored, and compared those with what had been changed," says Walker. "Many of the walls weren't meant to be there and we made the footprint of the house smaller so that we could bring it back to what it was originally."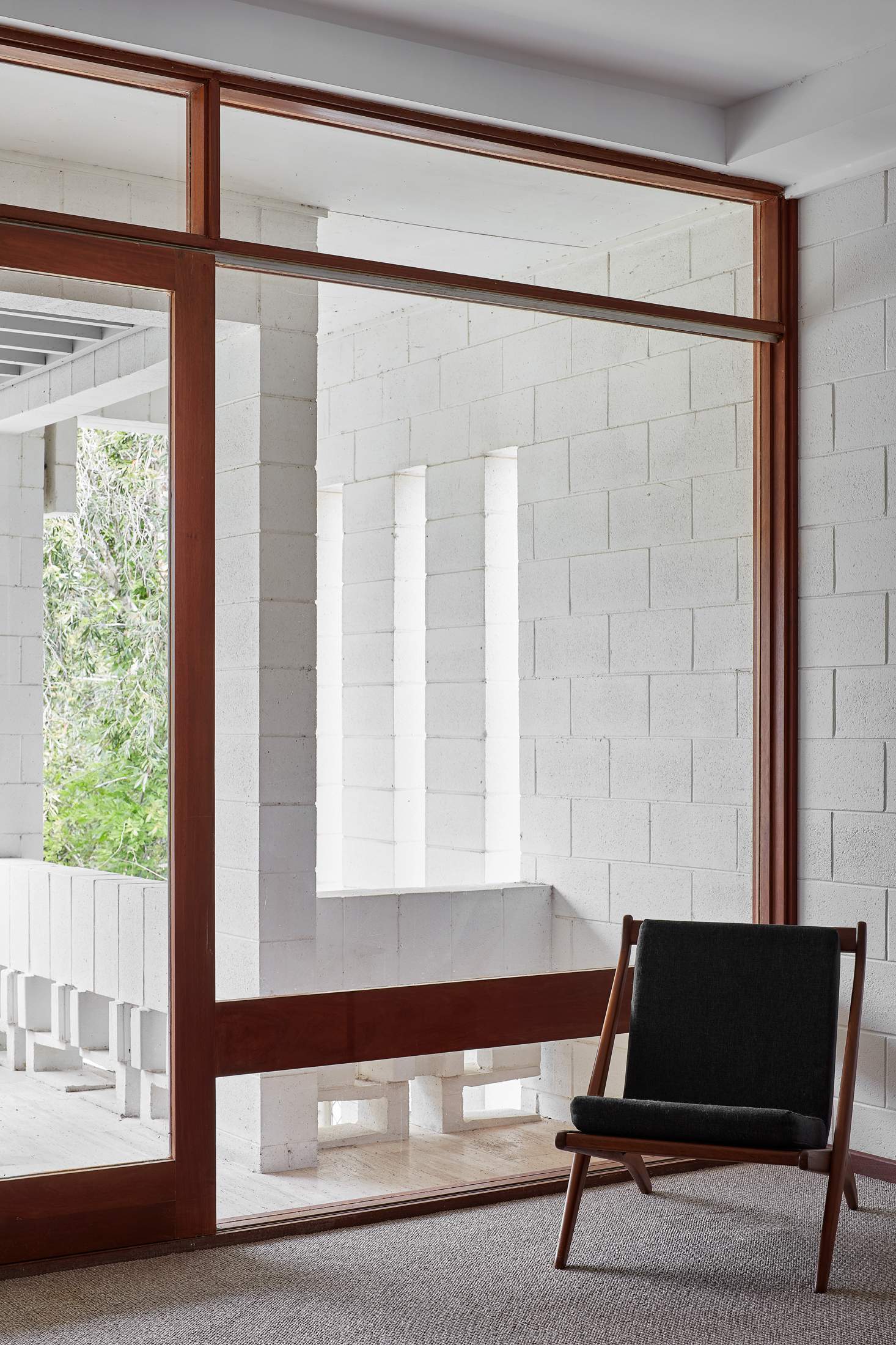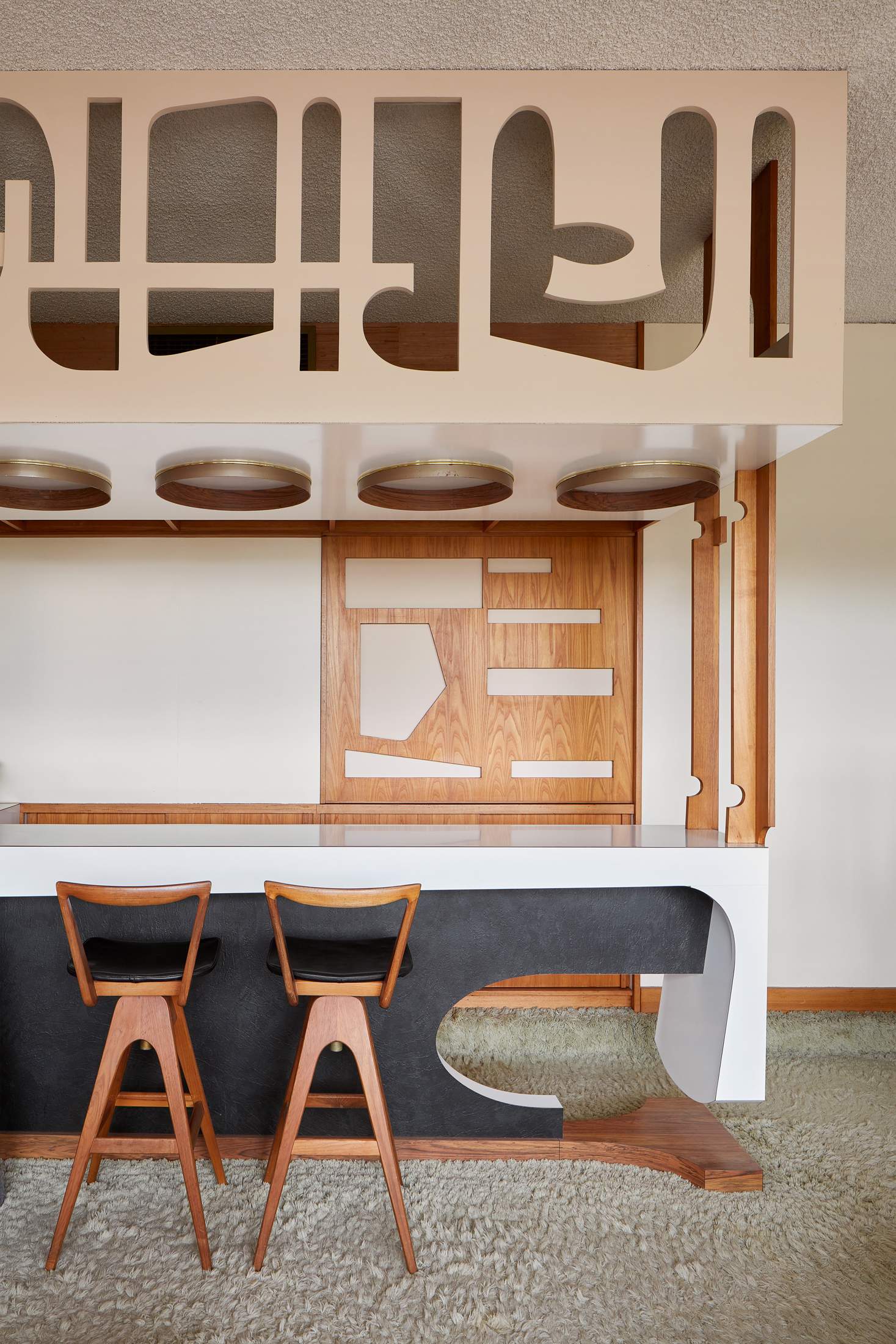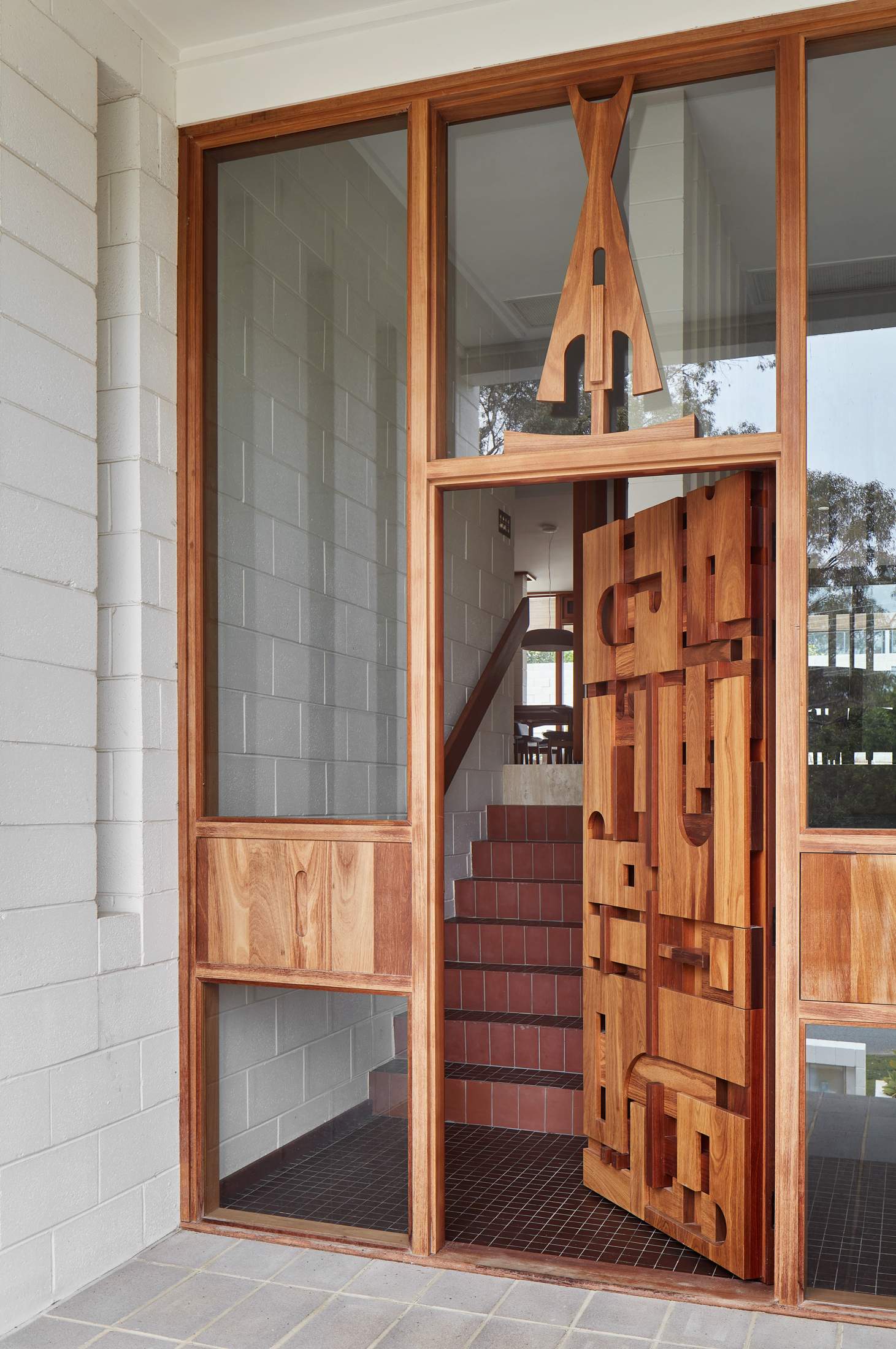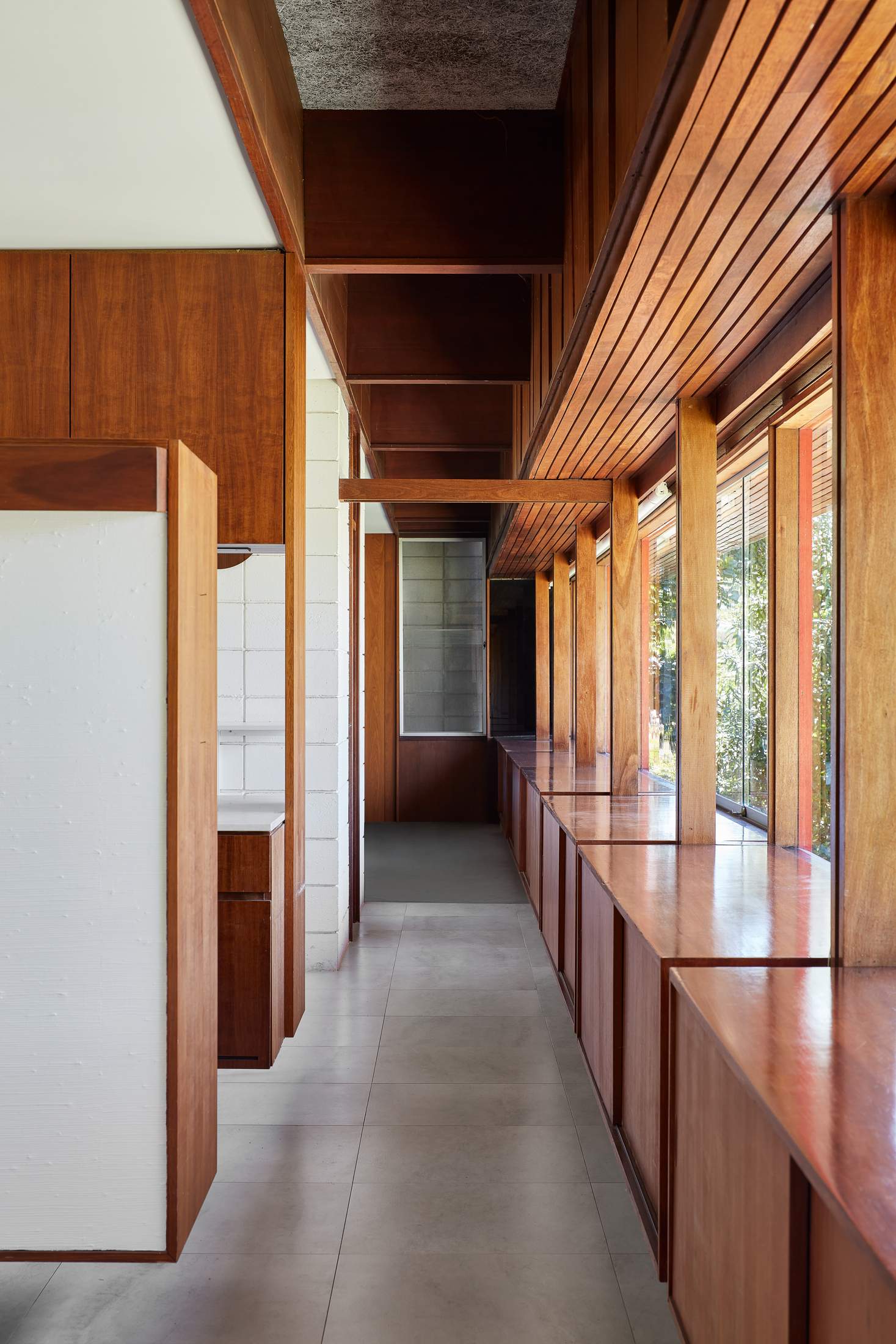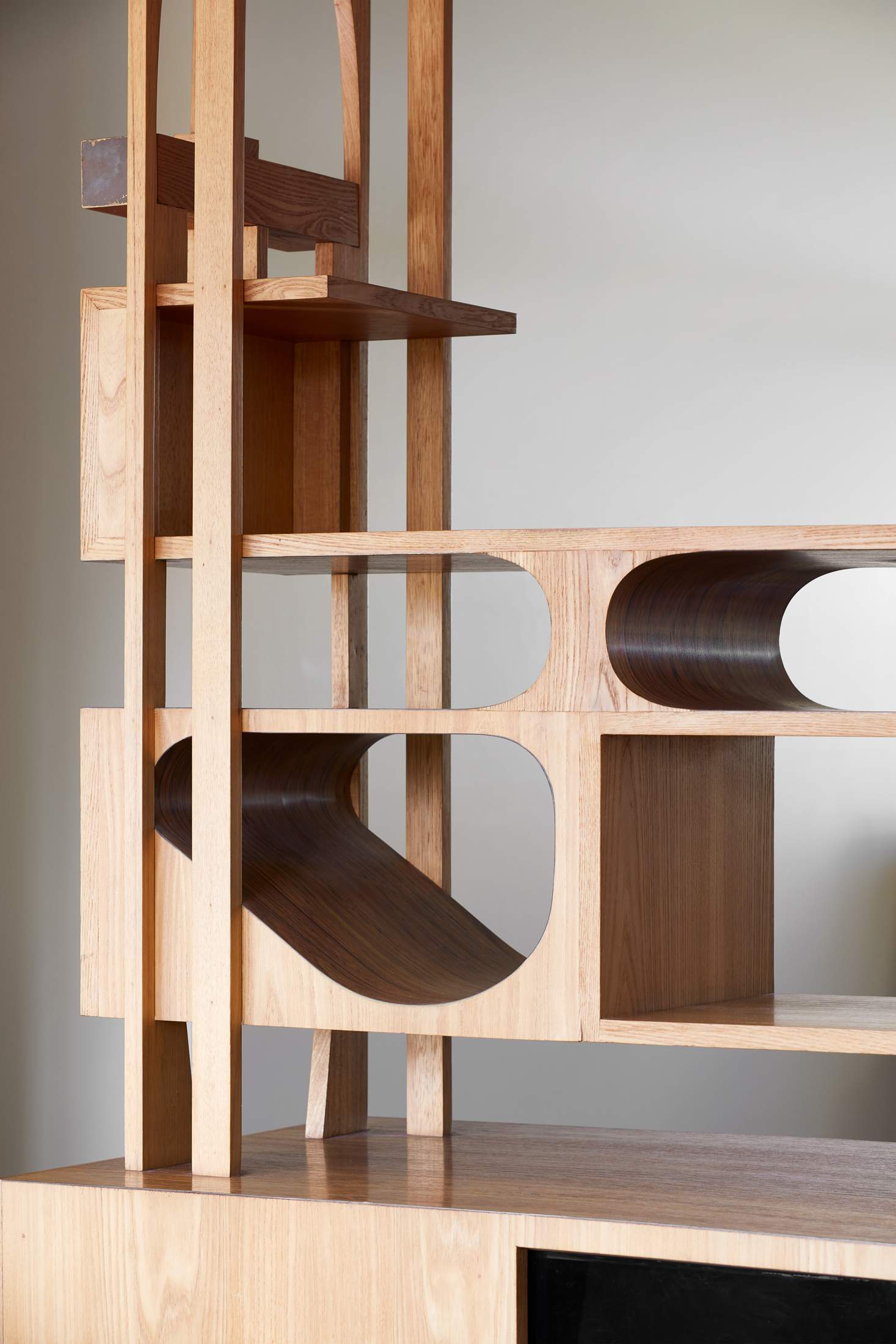 The result is a home that feels cohesive and efficient – an ethos that's present across much of Iwanoff's portfolio. And it's an ethos that's pertinent for many architects designing homes today, where effectively striking a balance between open-plan living and the need for privacy is high up on many clients' list of demands.
"For Iwanoff, it wasn't just about the aesthetics of a project; he was very mindful of how the homeowners were going to live and enjoy these spaces. I don't think that was happening in Australian architecture at the time," says Lovel, who's showing a selection of Iwanoff's work and giving a presentation on his book Catching Light at Palm Springs' Modernism Week this year, in a bid to bring the architect's work to a global audience. "In many of his houses, you can be in the kitchen and glance across the living room and feel that, despite the spaces being separate, you can talk to someone who's sitting in there. There's always a sense of connectedness within his houses and not a sense of isolation." That's an appropriate outcome for an architect whose residential work, in the world's most isolated city, can serve as global inspiration.