Inventory: Food briefing / Global
Chef's kiss
The cosmopolitan restaurant redefining the Parisian sandwich, a west London trattoria that aspires to be a palazzo to pleasure, the secret to making the perfect Japanese milk bread and more – we have plenty for you to feast on this month.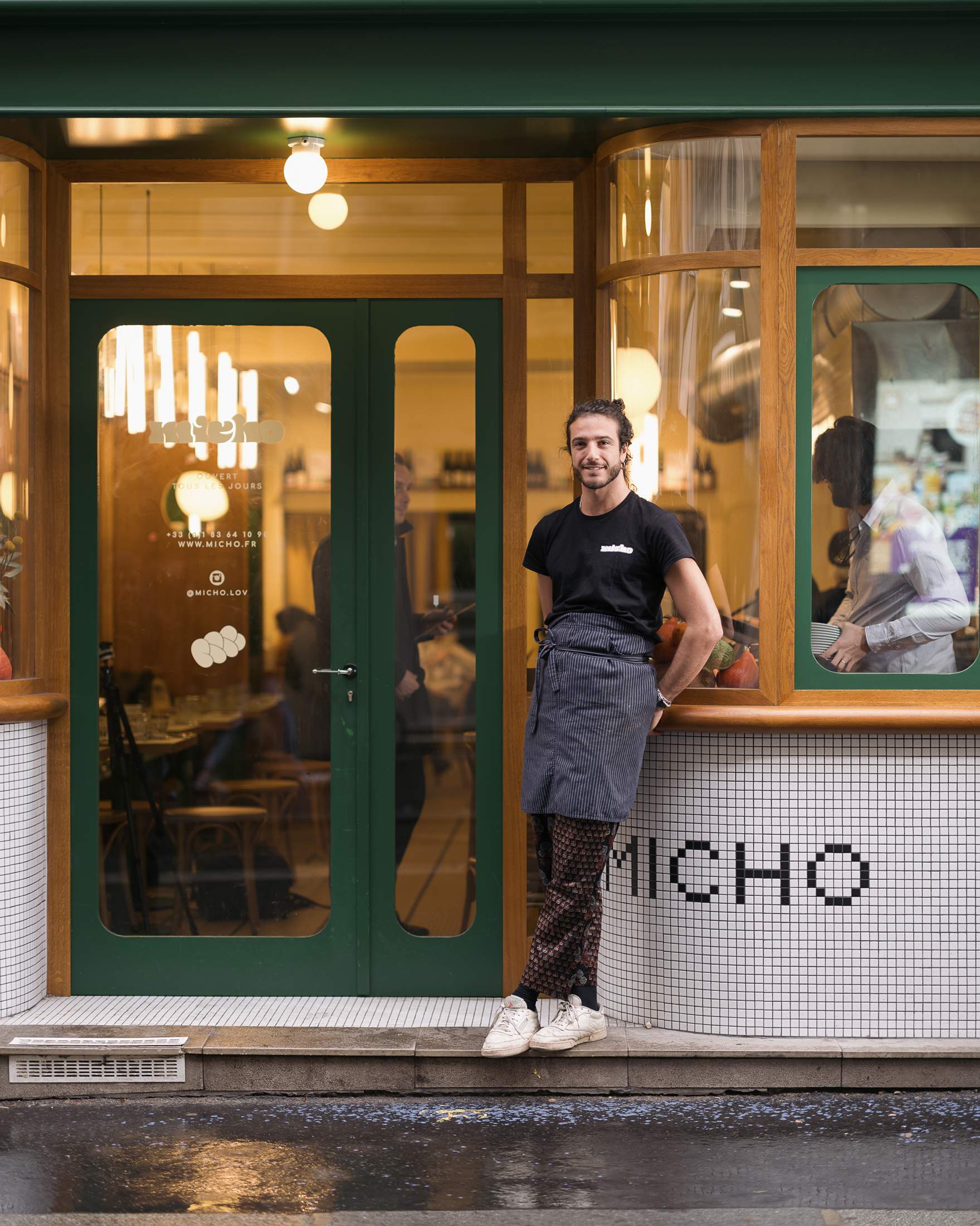 Some might consider the jambon-beurre the quintessential Parisian sandwich – but not devotees of Micho. Behind the green and white tiled façade of this popular new sandwicherie on Rue de Richelieu, diners delight in fluffy challah buns stuffed with all manner of Mediterranean- and Middle Eastern-inspired fillings: think kebab meat, labneh and za'atar.
"It's what I used to eat on Saturdays as a child," says 30-year-old chef Julien Sebbag (pictured, top right), as he stands behind the counter, facing an open kitchen where a team of five makes as many as 150 sandwiches a day. "We would put the leftovers from Friday's Shabbat dinner in a challah and finish them up. It was always delicious." With fillings ranging from fish shawarma to a rather special mushroom omelette, it's comfort food that will keep you going until well past dinner time.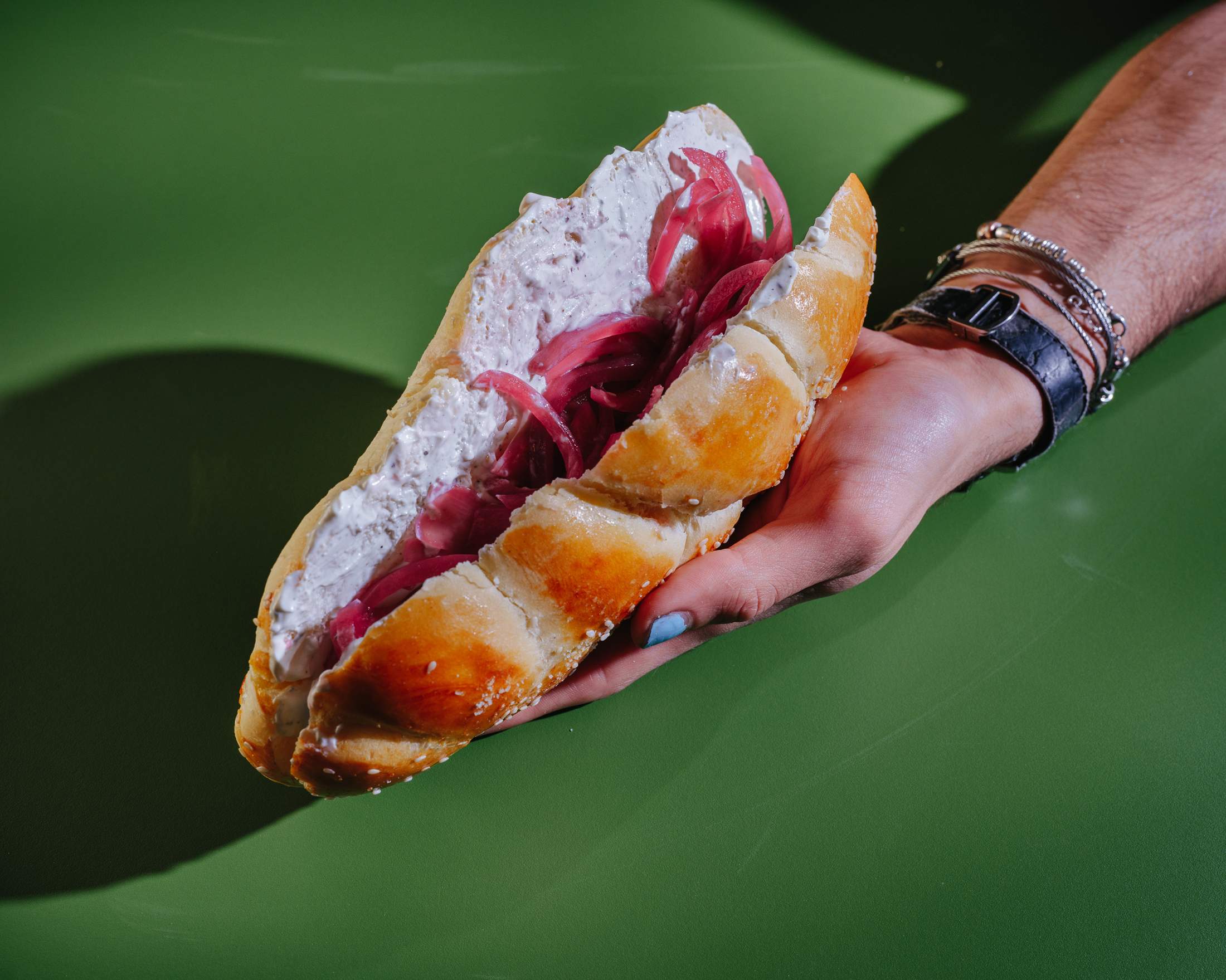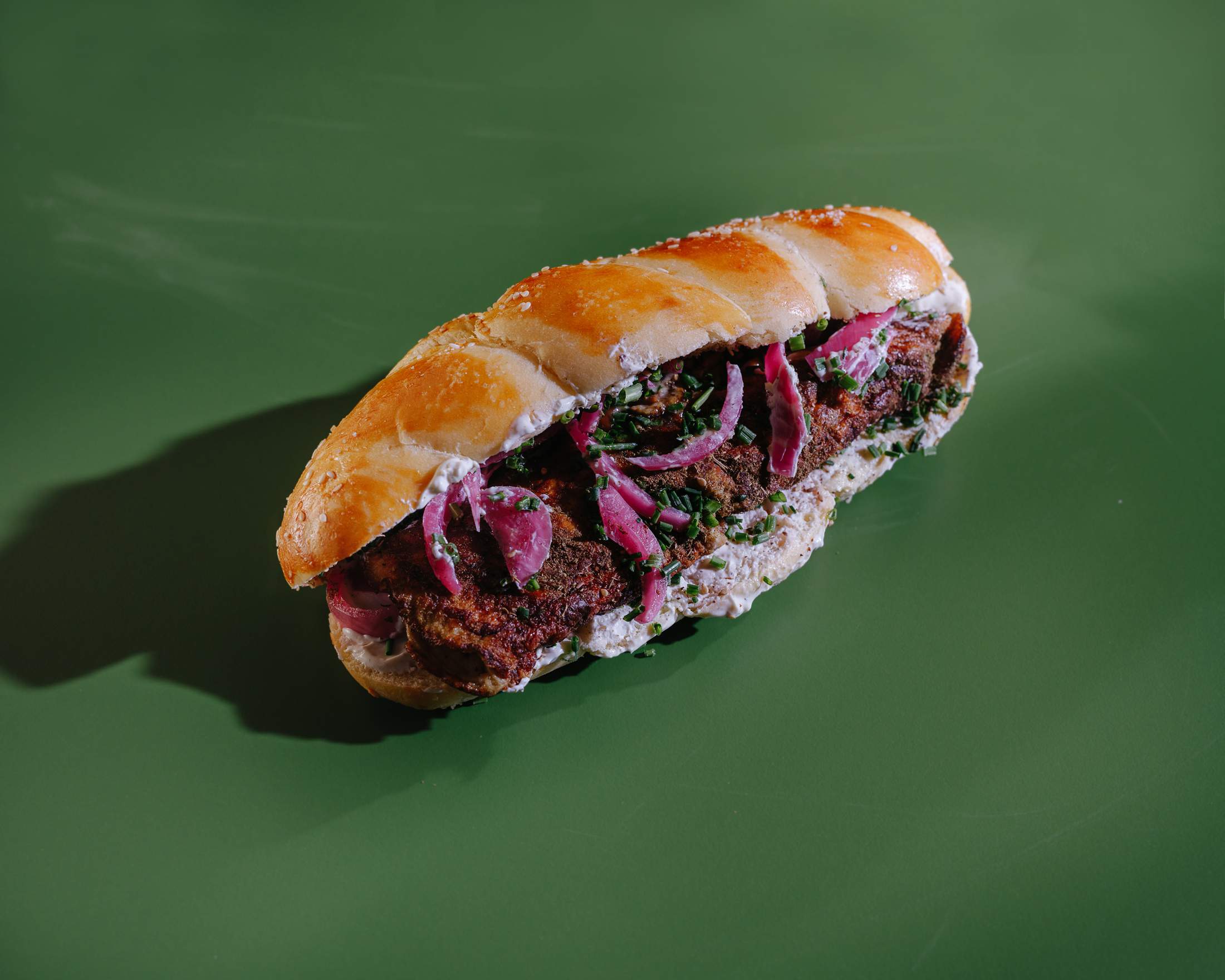 If you arrive after 13.00, be prepared to queue outside for a table or settle for a takeaway. With its green banquettes and old photographs adorning the wood-panelled walls, it feels more like a Jewish deli in New York than a Parisian café, especially in the evening when Sebbag turns his hand to Levantine-inspired small plates and offers a tasty wine selection. 
micho.fr
---
Recipe / Ralph Schelling
Japanese 'shokupan'
Japan's soft, slightly sweet shokupan milk bread goes well with anything, from bacon to blueberry confiture. 
Serves 4
Ingredients
500g type-550 flour (add more if necessary)
2 tbsps caster sugar
1½ tsps dry yeast
1 tsp salt
270ml lukewarm water
50ml whole milk
50g soft butter
Blueberry jam, optional, to serve 
Method
1. Mix the flour, sugar, yeast and salt in a bowl.
2. Add the water and milk, and knead the mixture into a smooth dough.
3. Add the butter in pieces and knead for 10 minutes. Form the dough into a ball, place in a clean bowl and cover for half an hour or so. Let it rise in a warm place until it has doubled in size.
4. Place the dough on a lightly floured surface and press it firmly several times. Divide into three, then shape each piece into a ball and let it rise, covered, for 20 minutes.
5. Grease a loaf tin and line with baking paper. Set aside. Flatten the dough balls slightly and spread apart to form an oval shape. Roll up the pieces from the long side to make short, thick rolls. 
6. Place the rolls side by side in the mould, cover loosely with plastic wrap and let rise again for about 1 hour, until they have doubled in volume.
7. Bake at 200C in your oven for about 40 minutes until the surface of the bread is a nice golden colour. 
8. Remove from the oven and then the pan. Leave to cool.
9. Serve with blueberry jam.
---
Harbord Village, between the University of Toronto's downtown campus and Koreatown, has a fine new addition: Parquet, a French-style bistro opened by Daniel Berstein and Matt Cohen. Solid Design Creative, the studio behind the refit of Toronto's Canoe and Paradise Theatre, designed its wood-panelled dining rooms. Executive chef Jeremy Dennis's menus include an irresistible riff on steak tartare, gruyère tartine and steak frites. We also enjoyed the Nova Scotia scallop and sablefish with brussels sprouts and hazelnuts. 
restaurantparquet.com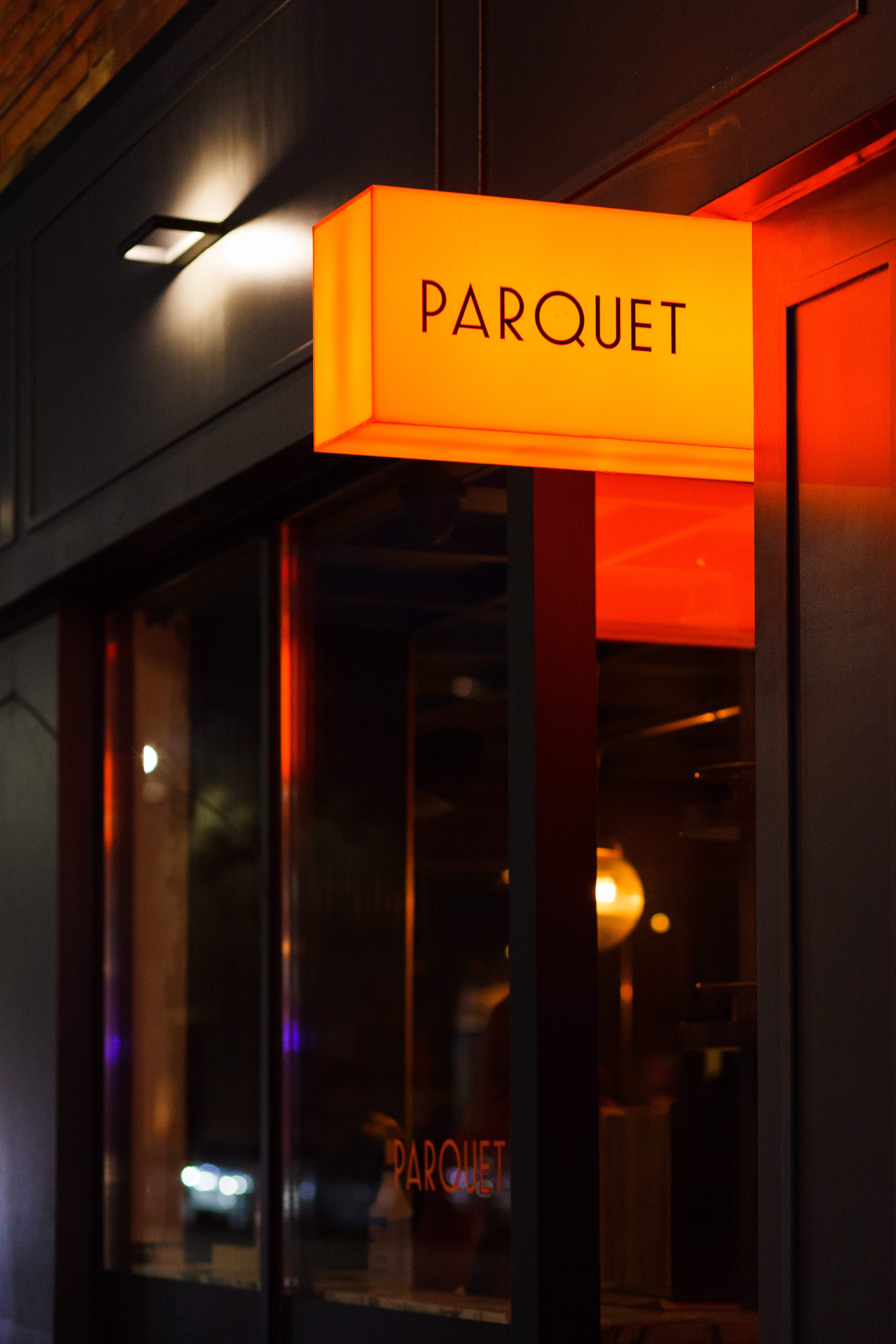 Address book
New Toronto food openings.
Club Paris
Natural-wine bar and restaurant Paris Paris on Ossington Avenue has launched a small, dedicated bottle shop and wine club that is well worth a visit.
shopclubparis.com 
Stock TC
Housed in a grand former post office building, smart new supermarket Stock TC is a joint venture from two of Toronto's best independent food and drink brands, the Terroni Italian restaurant chain and the Cumbrae's group of butchers' shops. It makes the cut.
stocktc.com
Bricolage Bakery
Pastry chef Soyoung Lee won awards in East Asia before opening this bakery in Toronto's Little Portugal. Try the curry buns or an epi loaf, stuffed with potato and bacon.
981 College Street, Toronto
---
French restaurateurs Victor Lugger and Tigrane Seydoux of Big Mamma Group are the sort of people you'd want to plan your party. Since starting the firm in 2013, they have earned a reputation for lively joints and their latest opening in Kensington is perhaps their most highly anticipated. Spread over four floors and with 170 covers, Jacuzzi is as warm and bubbly as its name implies, even if it doesn't quite evoke the "Venetian villa" that its sales bumf claims inspired its design. Instead, the firm's in-house team Studio Kiki has filled the space with plants, booths, colours, patterns and more. There's barely a patch of wall without adornment, from Murano glass to vintage bottles and even a pair of Versace flip-flops.
The brash, bold and boisterous new site shares its DNA with Big Mamma's 19 other trattorias and its Parisian market, La Felicità. The food is as lively and colourful as the décor and includes items such as saltimbocca alla romana and a lobster-and-seafood risotto, as well as the usual line-up of pizzas (one of which is topped with smokey burrata and caviar). A retractable glass ceiling on the mezzanine offers the promise of enjoying the spectacle in the open air as the weather improves. 
bigmammagroup.com
---
The Coconut Club Siglap
Singapore
After the death of its co-founder Eng Su Lee in 2019, beloved restaurant The Coconut Club was in limbo before The Lo & Behold Group stepped up to the plate. It is faithful to Lee's work and this second outpost in the Siglap neighbourhood was spruced up by Sacha Leong and Simone McEwan of London-based studio Nice Projects. The space is inspired by old-fashioned food stalls, complete with rattan pendants and glazed tiles. "We believe in its potential to be a flag bearer for Singaporean cuisine," says Wee Teng Wen, co-founder of The Lo & Behold Group. "We plan to take it overseas."
thecoconutclub.sg
Photographer:  Alex Crétey Systermans. illustrator: Xihanation. images: Sam Harris, Charlie McKay, Daniel Neuhaus, The Coconut Club