Observation: Stunt school / France
Collision course
A school of hard knocks in France is sending stunt performers tripping and flipping to the silver screen.
Le Cateau-Cambrésis, a sleepy town in the rural depths of northern France, is far removed from Hollywood. But as the home of Campus Univers Cascades, one of the world's biggest stunt-training schools, it exerts a similar draw over bright-eyed young talent with big dreams of making it in the film industry.
The school is spread across a complex of former agricultural buildings with a large, red-brick barn that has been converted into a state-of-the-art gymnasium. On the morning when monocle visits, it's humming with activity. Students are taking turns making their way around an elaborate obstacle course, leaping over blocks, diving over beams and scaling scaffolds at staggering speed. At the back end of the space, an acrobatics session is taking place: pupils are practising one-handed flips under the watchful eye of an instructor.
"We have a really big network," says Renaud Favero, the school's project manager, a former Campus Univers Cascades student whose recent credits include Netflix crime series Lupin and a music video for electronic musician Kavinsky. "In France, action movies that don't feature someone who has been a student or coach at the campus are rare."
The current cohort, like Favero before them, are undertaking the school's two-year training course in cascades physiques (physical stunts), a term that can mean anything from hand-to-hand combat to falling down the stairs. Students also learn how to convincingly but safely be hit by a car (they use a golf buggy to practise), jump from a building and be dragged by a horse (played in this scene by a quad bike). Once a year a human-torch specialist comes in to show them how to safely set themselves on fire.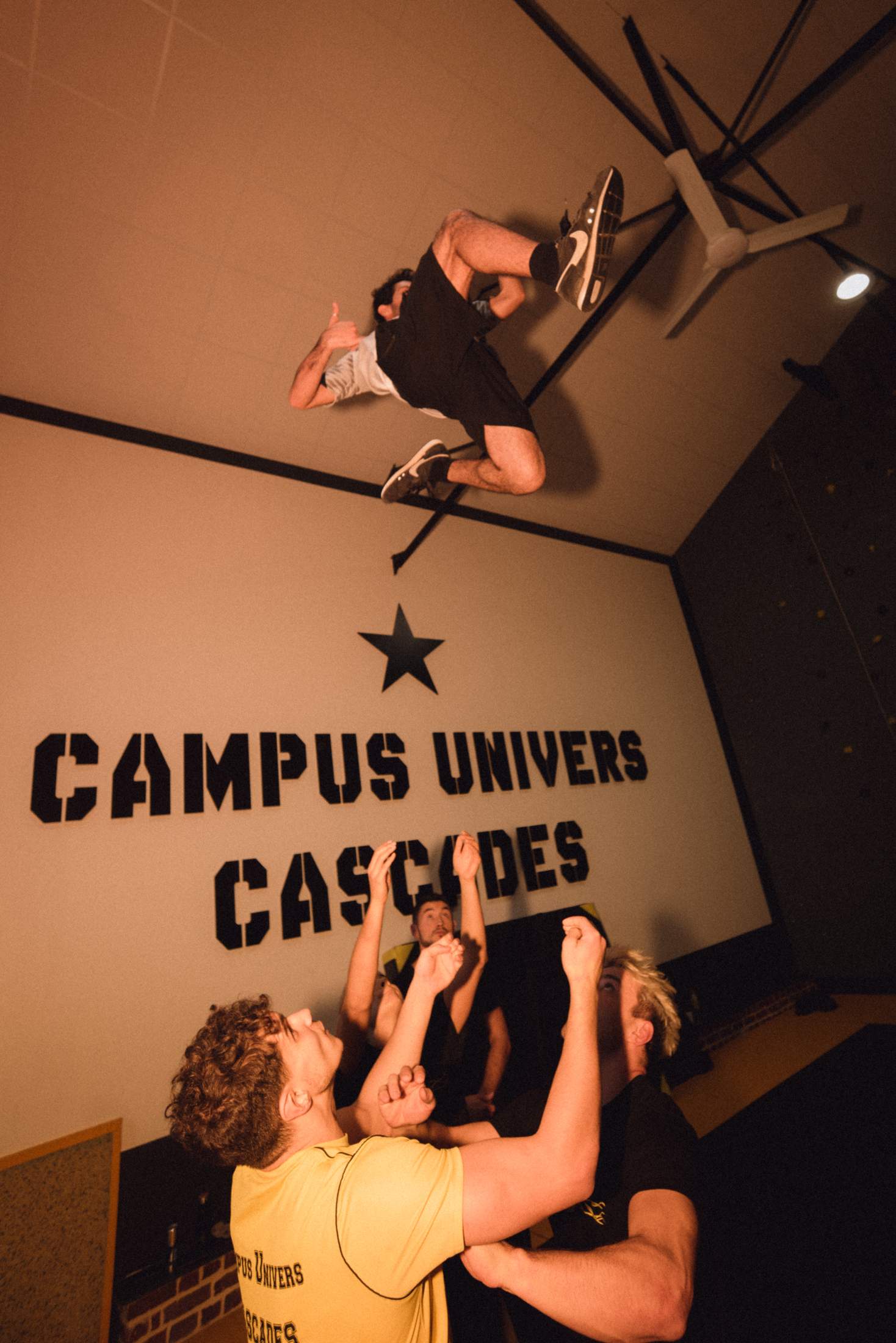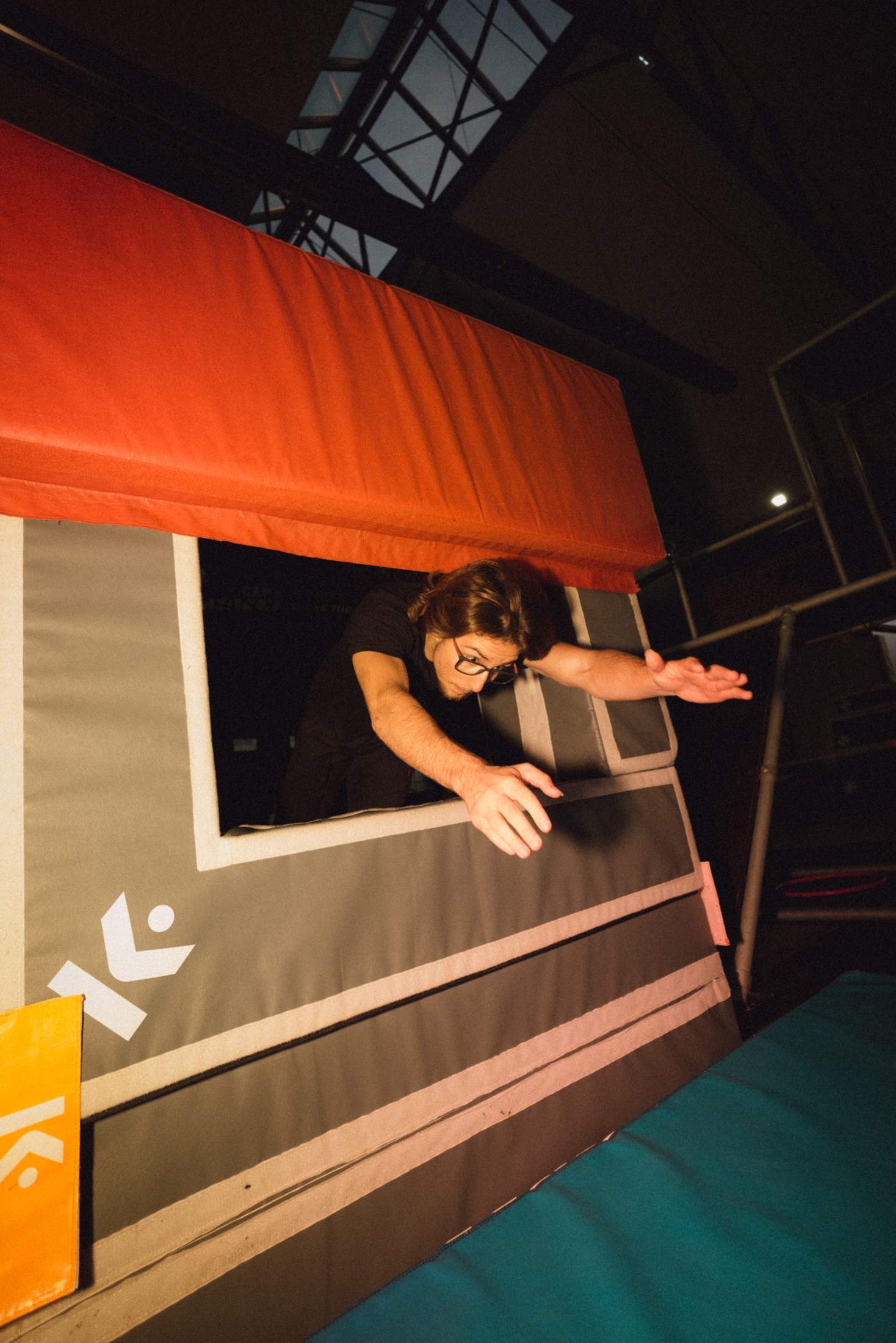 The school's success is helped in part by the rise of online streaming platforms. The resulting production boom has boosted opportunities for performers in all corners of the industry, particularly in France. In 2021 the country's radio and television regulator struck a landmark deal with Netflix, Amazon, Disney1 and Apple TV1 that obliges them to invest 20 per cent of their annual revenue generated in the country on French-language content. The country's broadcasting authorities estimate the resulting investment to be somewhere between €250m to €300m per year on average. But Campus Univers Cascades alumni don't just work on French productions. "Florine here just came back from working on a Marvel TV series in London," says Favero, motioning towards a girl demonstrating a particularly lethal-looking spinning kick. "And Buirgui over there just worked on the news season of The Witcher," he says of another student catching her breath after the obstacle course.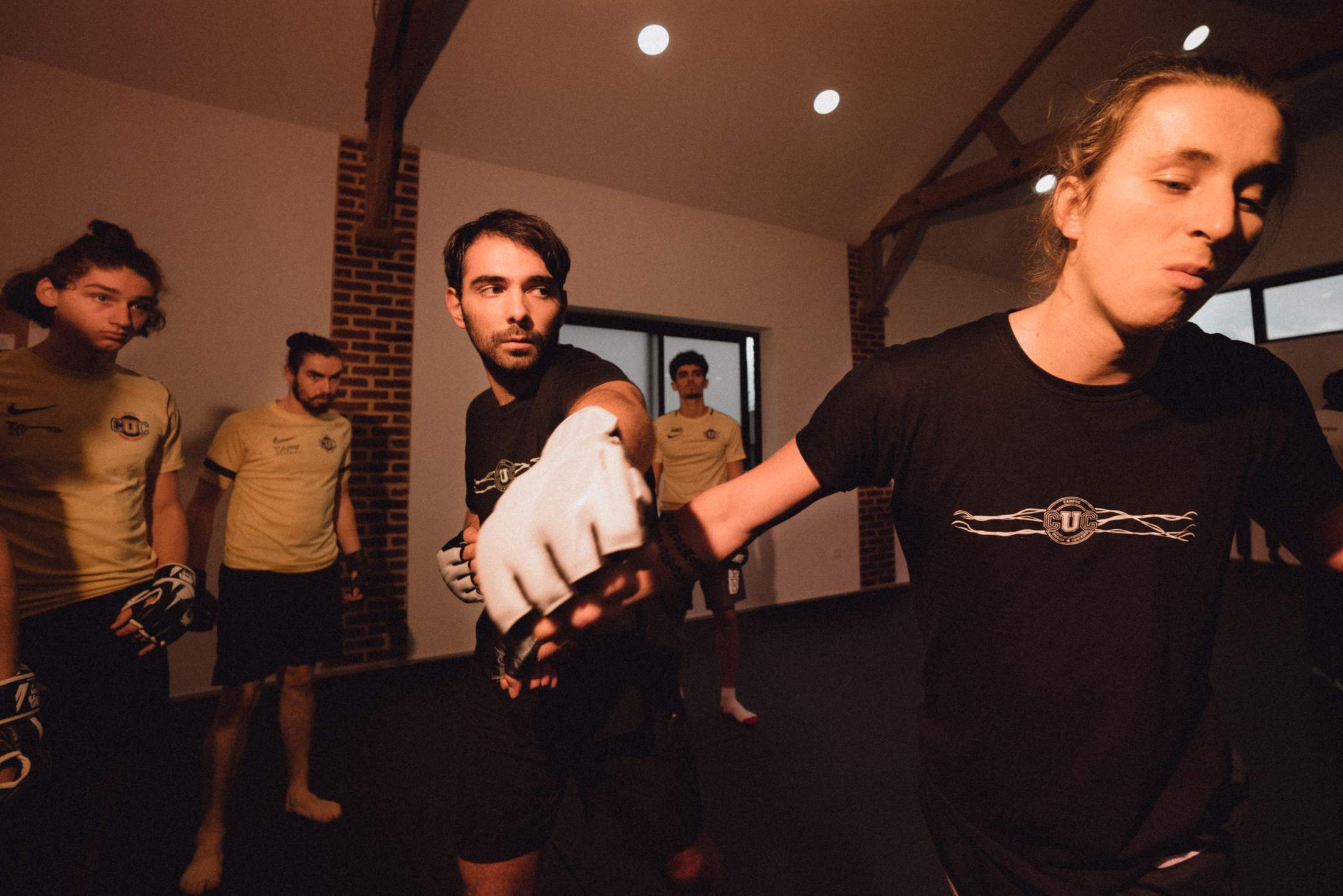 Despite the thorough training that students receive at the school, a secure career in the stunt world is not a given. "It's a very competitive field and not everyone is going to find work," says Favero. "We try to be honest with the students and tell them that from the beginning. But what we can promise is that these two years are going to be the best of their life." Lucas Maget, a 23-year-old student from Bordeaux, confirms this. "I never really enjoyed high school," he says. "I feel like it's here that I've really found my people; they're like my second family."