Inventory: Travel / Global
Crimson tide
Ferries have been chugging between Japan and South Korea for decades but a new scarlet vessel, the 'Queen Beetle', is offering passengers a less choppy and more cheerful voyage across the Genkai Sea – now there's no need for seatbelts.
If you spot a gloriously bright red spot on the horizon between the Korean peninsula and Japan, there's a good chance that it's the Queen Beetle. This jolly ferry service run by JR Kyushu Jet Ferry whisks passengers between Fukuoka's Hakata Port and the city of Busan in South Korea. First launched in 1991, the ferry has carried more than 6.5 million travellers but those who have used the service since late 2022 have had a much more buoyant experience.
"Fukuoka has a strong connection with Korea historically and culturally," says Masayuki Mizuno, JR Kyushu Jet Ferry's president. "Busan is our closest big city. It's 213km away and has a population of 3.5 million." Over the years, the company had run a succession of speedy jetfoil services (known as Beetles) across the rough Genkai Sea, connecting the cities in less than four hours. The rub? Seatbelts required. "Being seated for more than three hours wasn't ideal," says Mizuno. "We wanted passengers to enjoy the journey more." 
Designer Eiji Mitooka, the man behind the old Beetle as well as luxury trains and Shinkansen for JR Kyushu's railway arm, drew up a new plan. "We wanted to create a quality experience," says Mizuno. Mitooka believes that travel should be uplifting rather than just about moving from A to B. He settled on a trimaran, which has a central hull with smaller ones on each side to reduce rocking, and he tapped Aussie firm Austal to build it.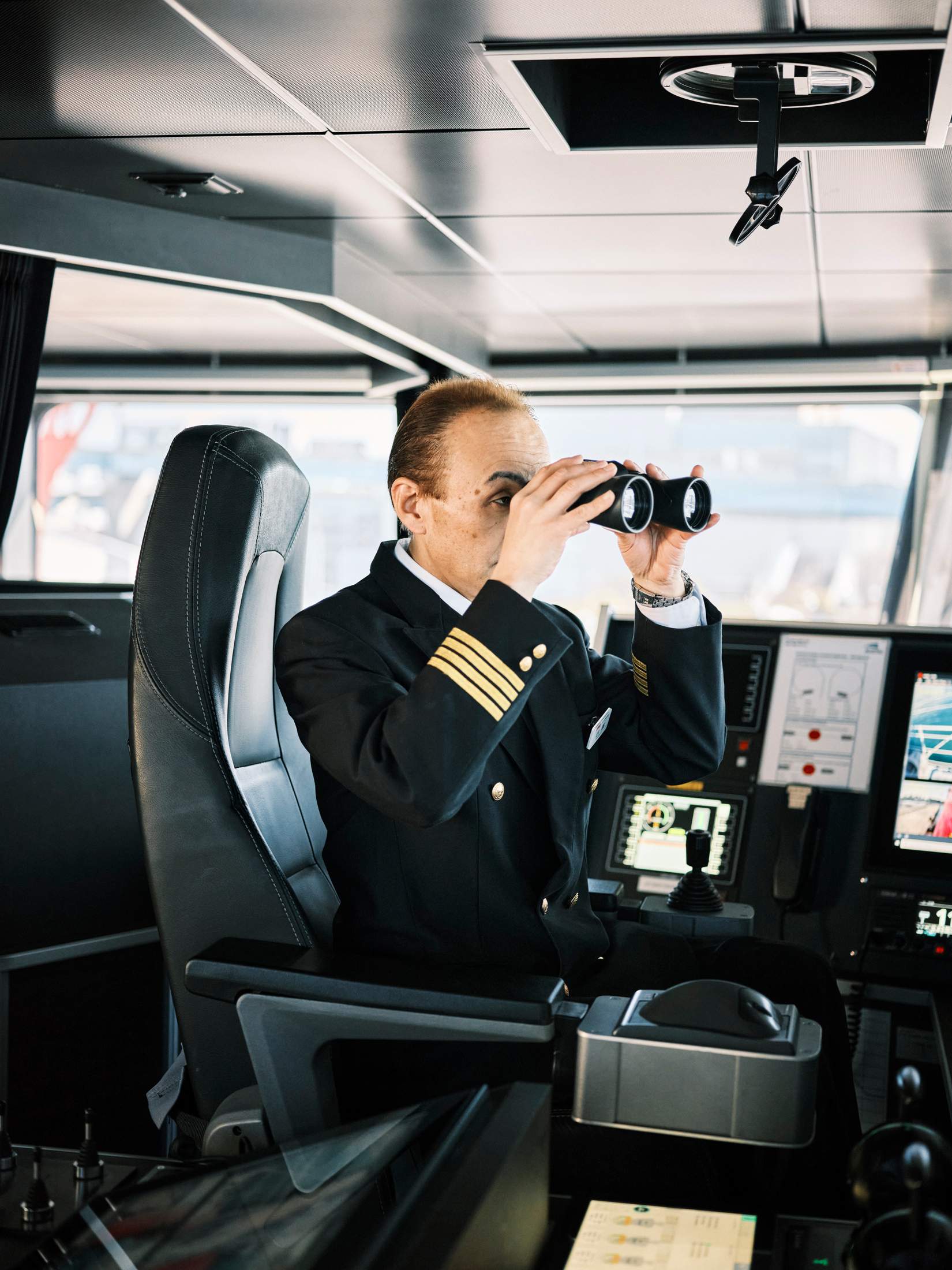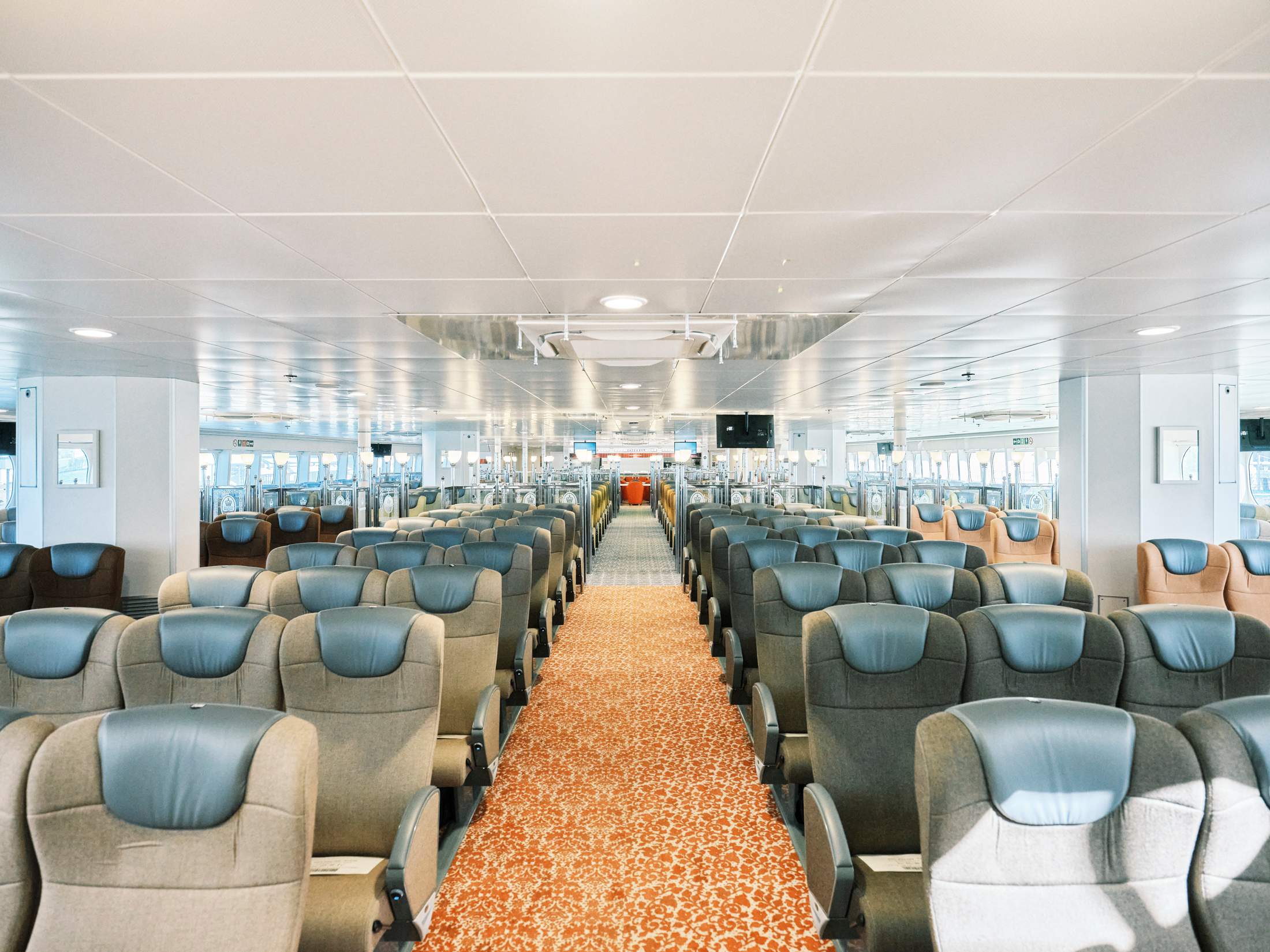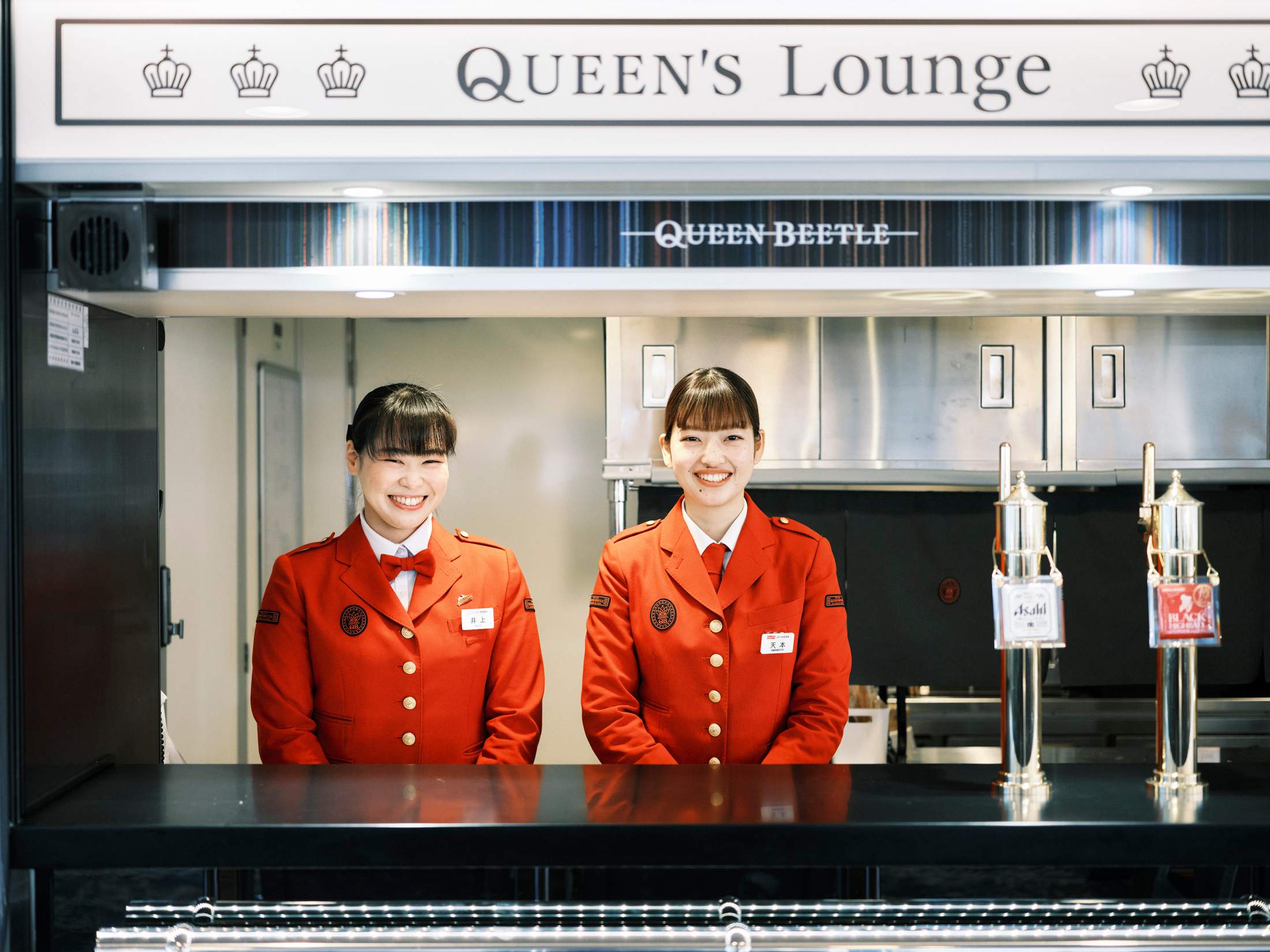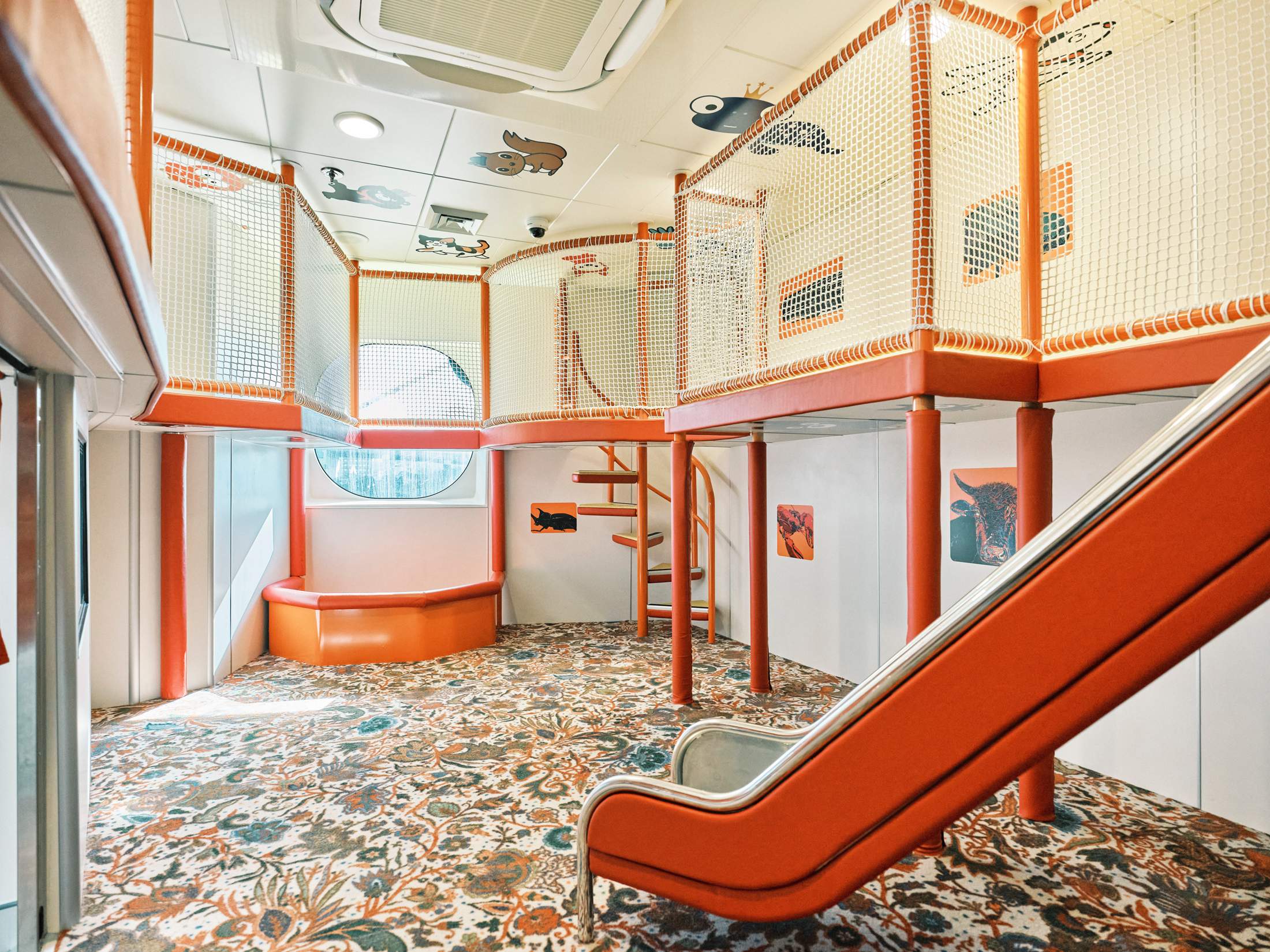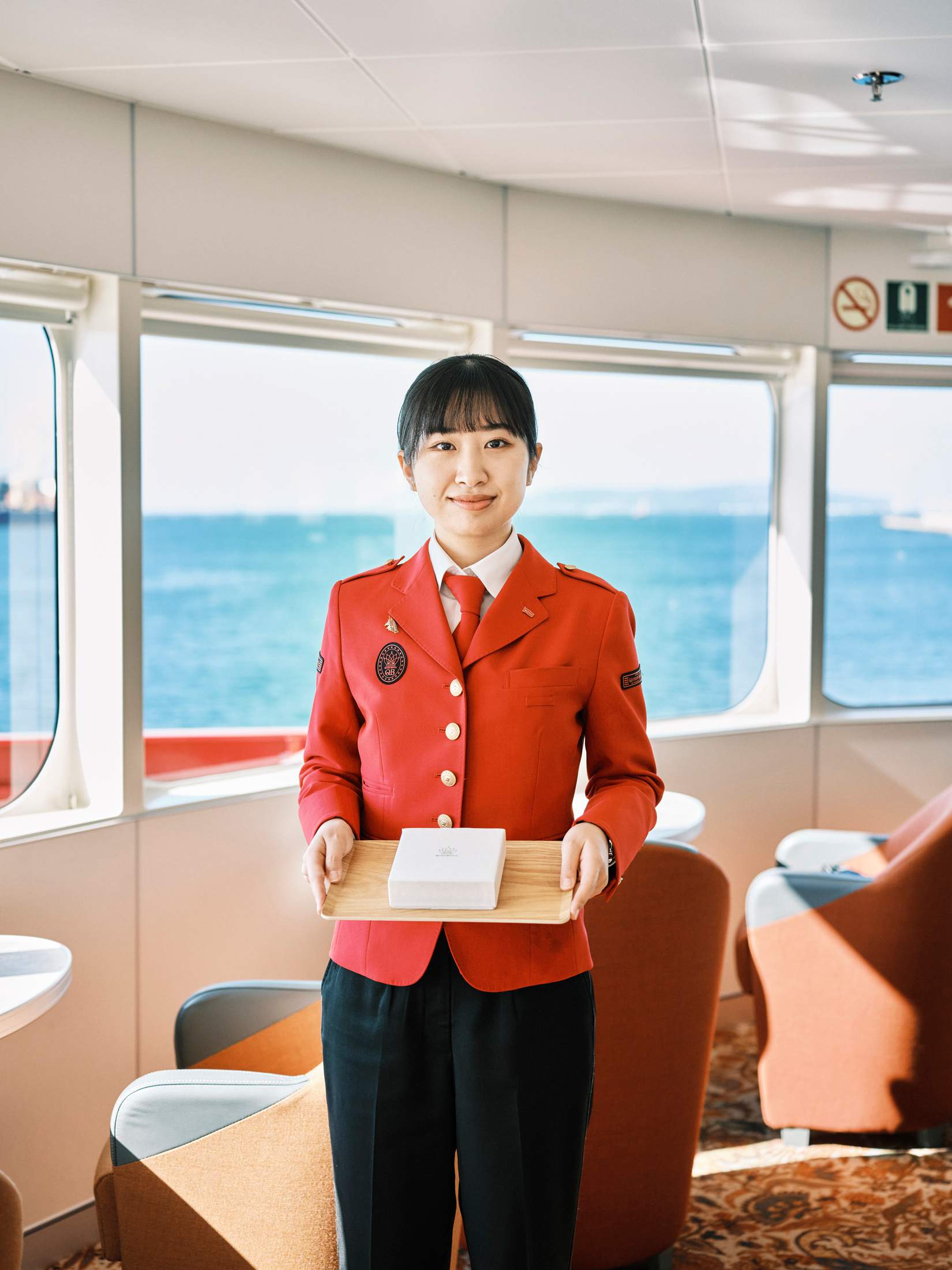 "Ships might be the most difficult transportation to design but when all the boxes are ticked, they can be the most joyful, beautiful and delightful," says Mitooka, who added kiosks, comfortable seats in all areas, a playroom for children and a sundeck. "I just tried to provide a great experience."
jrbeetle.com
The 'Queen Beetle' in numbers:
Length: 83.5 metres
Weight: 700 tonnes
Engines: 4
Ticket price: ¥8,000 (€57) to ¥13,000 (€92) 
Crossings per day: 2
Duration of journey: 3 hours and 40 minutes
Length of crossing: 213km
Capacity: 502 passengers