The Agenda / Global
Culture
Why you have to be quick on the draw to book a place on this graphic-novel course.
education ––– barcelona
Comic tips
Hester Underhill on the school for aspiring comic-book authors and why you must be quick on the draw to attend.
---
When Berta González and Alfredo Borés started running comic-book workshops in Barcelona last year, they assumed that it would be their classes for children that filled up fast. But, to their surprise, the sessions for adults quickly became oversubscribed. People of all ages soon started flocking to La Gossa, the pair's school in a former ceramics atelier in the city's Gràcia neighbourhood. Borés, an illustrator and comic-book artist, runs daily, 90-minute classes on how to draw, write and structure zines and graphic novels. "One thing that we tell all of our students is that it doesn't matter how well you can draw," he says. "We're focusing on the narrative part: how to tell a story."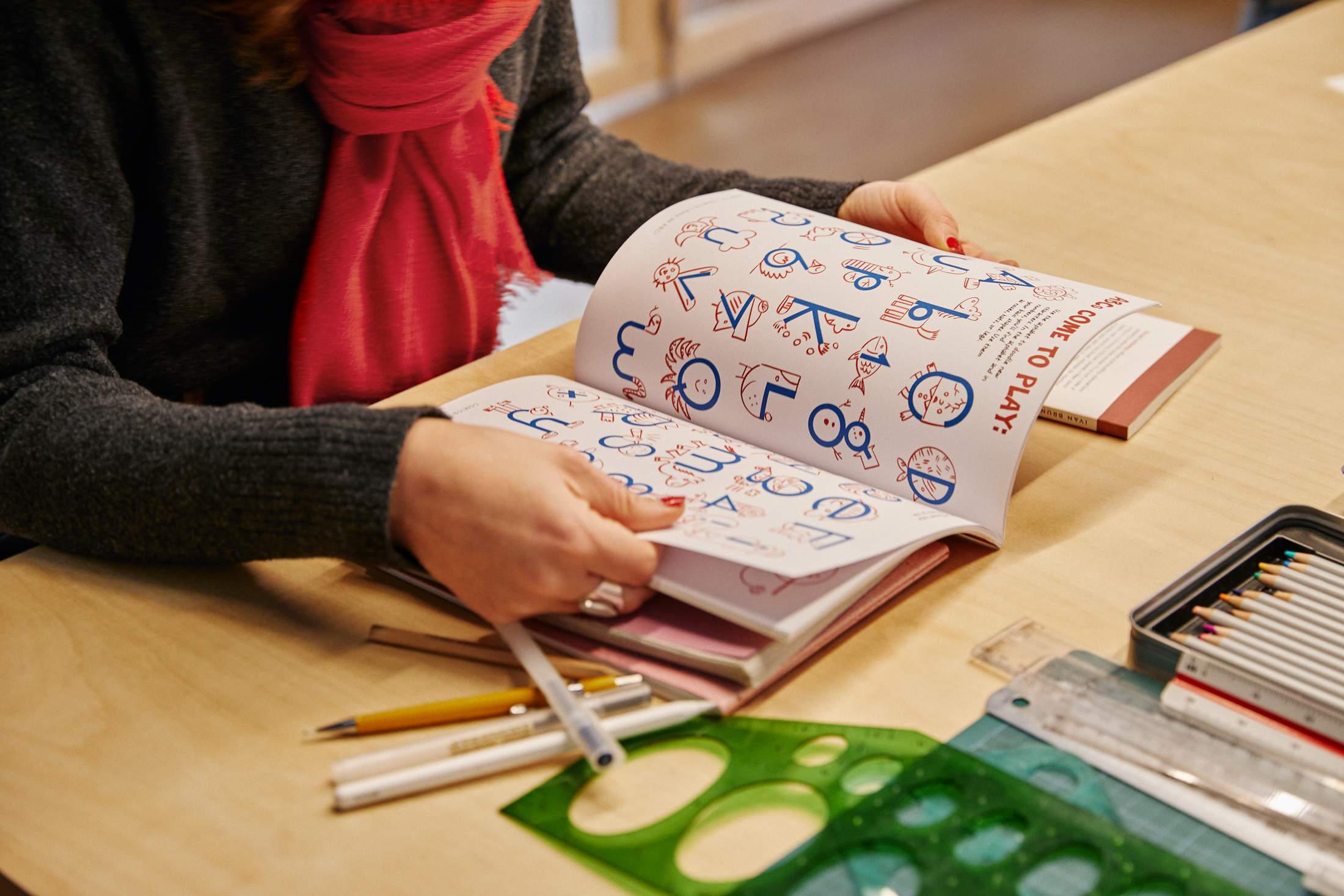 Though Spain's illustrated-publishing sector is not quite as big as the graphic-novel market in France, it is still among Europe's biggest and Barcelona has long been the epicentre of the nation's independent-comic scene. "In the 1980s there were a lot of underground magazines being published in the city," says Borés. "There's a new wave appearing today. New authors are producing cool stuff that's totally different to mainstream comics in terms of format and narrative." Publishing houses such as Apa Apa Cómics and Sapristi have helped to bolster this resurgence. "They're being really bold with what they publish; it's scary to create something so different." Still, despite the city's thriving network of shops, publishers and book fairs dedicated to the medium, Borés and González realised that there were few services to help aspiring creators get a foot in the industry's door. "We wanted to attract people who are just starting out and might not know the comic-book world," says González, a graphic designer by trade. "But mostly we wanted to create a space for students to draw, meet people and have fun."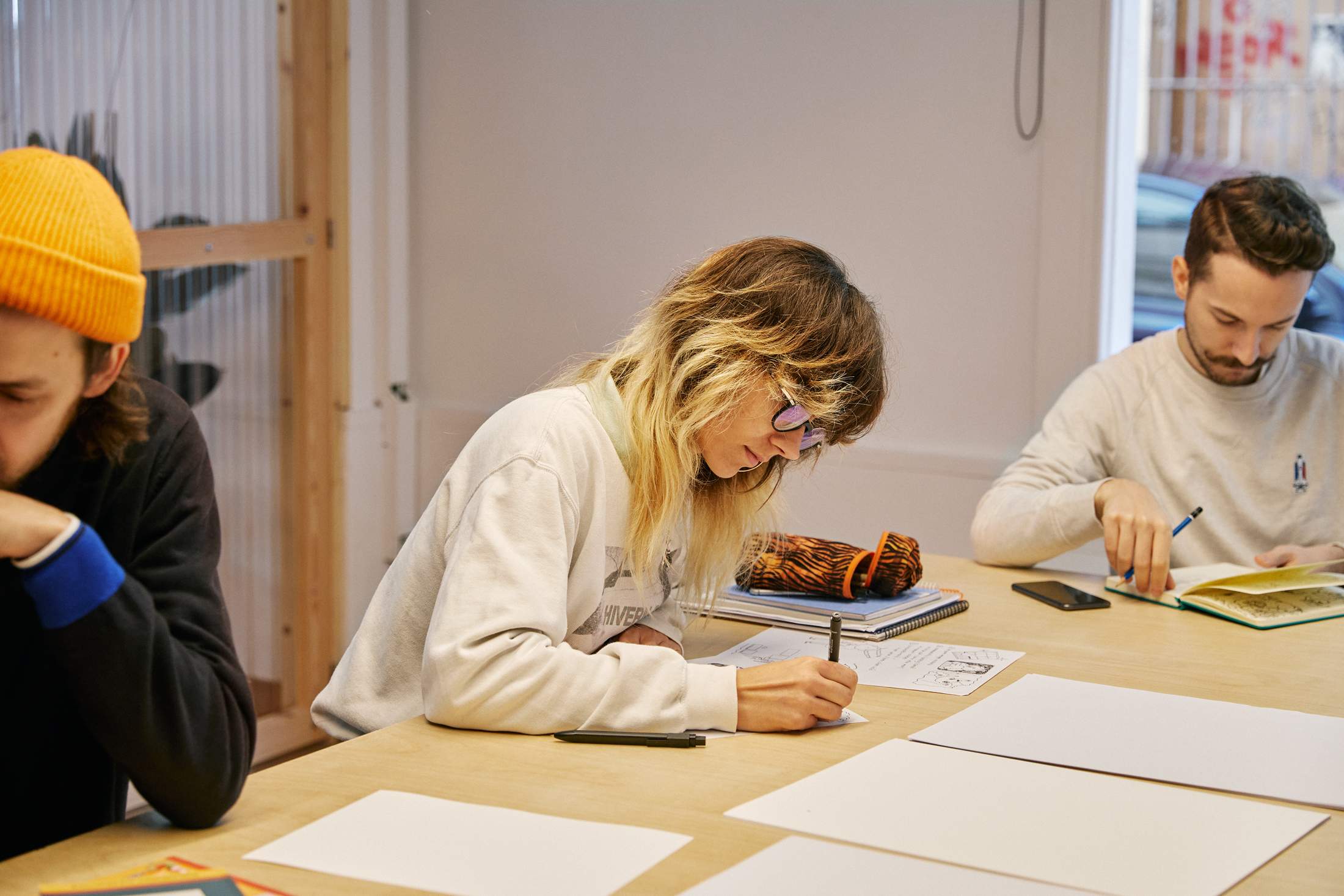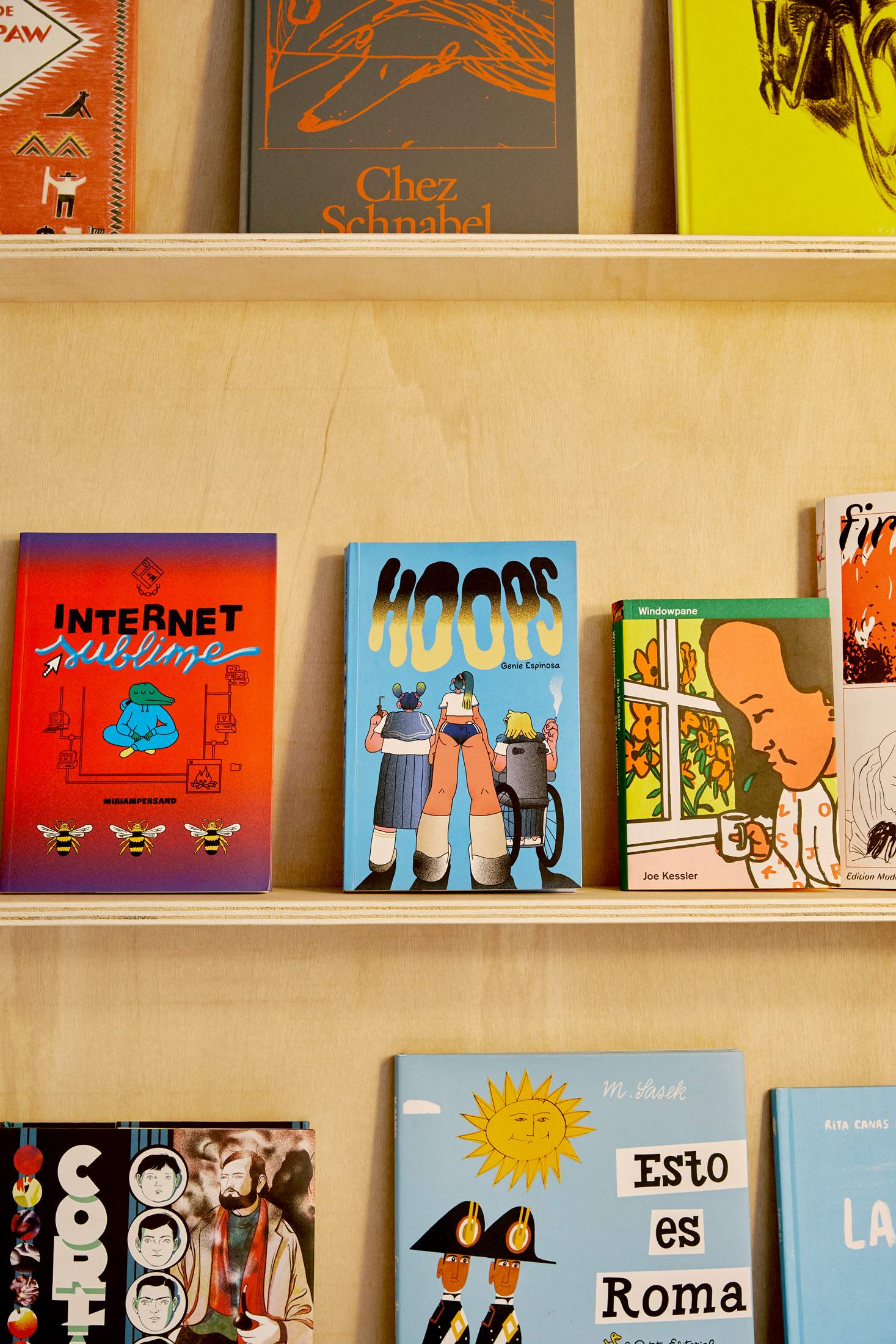 In the classroom, Borés guides up to 10 students through exercises on topics such as constructing a narrative using as few images as possible or experimenting with different ways of writing dialogue. "We often have to explain to them that creating a comic takes a lot of planning," he says. "You can't just start drawing; you have to write a script, create a storyboard and develop your characters." Students also study works by other authors for inspiration, leafing through a library of titles that include US cult classics Ghost World and Black Hole, as well as publications by Catalan artists such as Marc Torices and Genie Espinosa.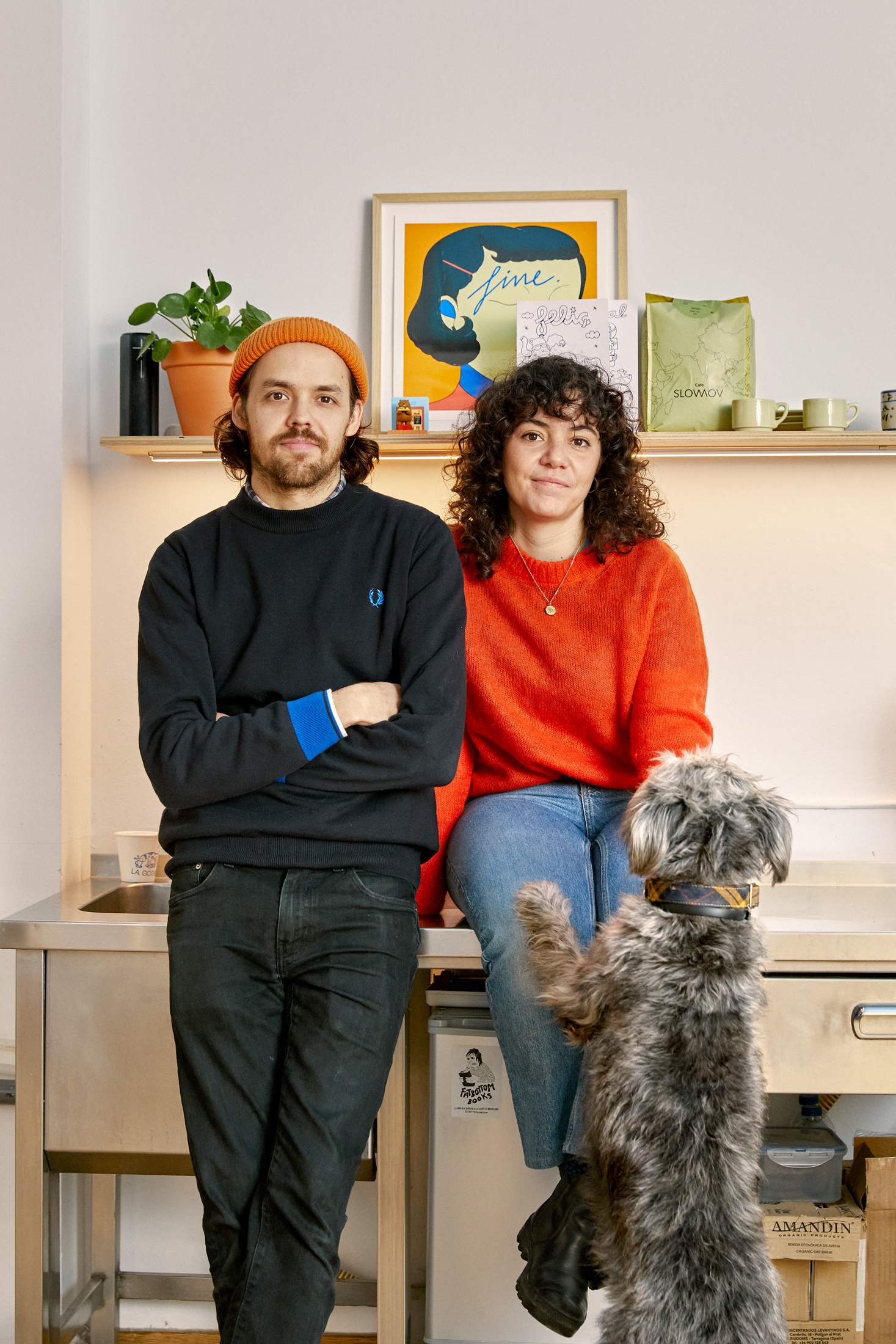 The school is also home to a café, where González serves flat whites in cups emblazoned with an illustration of La Gossa's mascot, the couple's dog, Yuba. The latter is also the school's namesake (gossa is Catalan for dog) and can be spotted welcoming visitors with tail wagging or napping by the window. "We want to do more exhibitions and book presentations here," says González. "La Gossa isn't only for the students; it's a place for conversations to happen around comic books."
escolagossa.com
---
music ––– canada
Pressing matters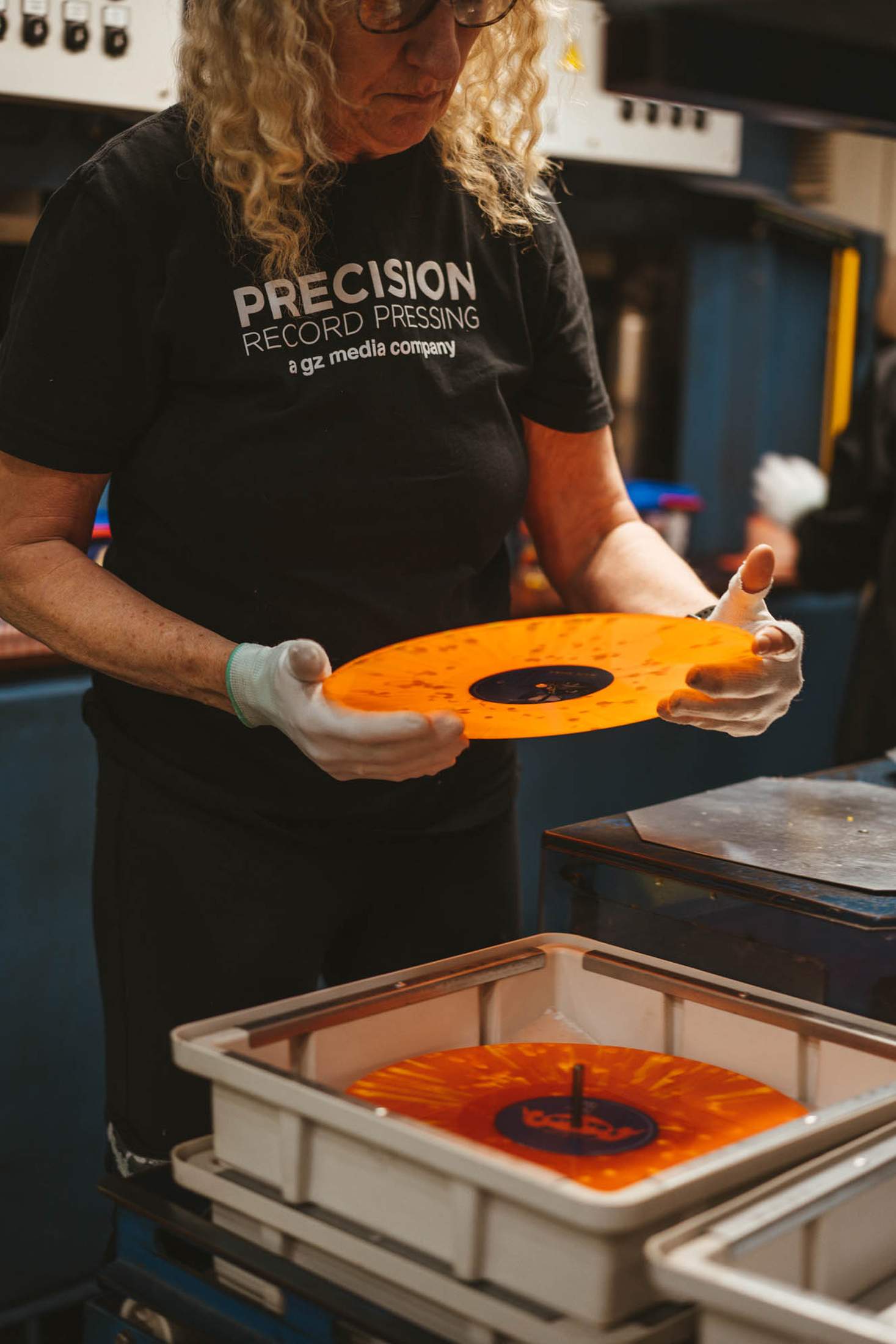 At the stroke of midnight on Friday 21 October last year, pop star Taylor Swift released her tenth studio album, Midnights. It broke a slew of records, including becoming the best-selling vinyl album since US sales began being tracked in 1991. If you picked up a copy, there's a high chance that your disc was produced at Precision Record Pressing (PRP), one of North America's largest manufacturer of LPs. Headquartered in the city of Burlington, less than an hour away from Toronto, this company is one of half a dozen of presses in an area that's become a global production hub for vinyl. "It's nice to have some personal connection to these artists and be a part of the mechanics behind how their music gets a physical release, even if they will never know my name," says Paul Miller, PRP's senior vice-president of sales. The company's manufacturing facility is equipped with 35 presses that produce up to 7,500 discs every day. 
When PRP was founded in 2017, it was something of an outlier in Canada. At the time, the bulk of vinyl pressing was undertaken in Germany and the US, meaning that the waiting list for producing a record could be anywhere between six months and a year. Demand has continued to surge since: the international vinyl sector was worth more than $1.5bn (€1.4bn) in 2021 and grew by 22 per cent in the US last year, marking 17 years of consistent growth. Today it would be unthinkable for a major artist to release a new album without a run of LPs to accompany it. "Almost every artist gets a vinyl release," says Trevor Larocque (pictured), co-founder of Toronto-based label Paper Bag Records and owner of the city's Tiny Record Shop. "And nine times out of 10, it'll sell out."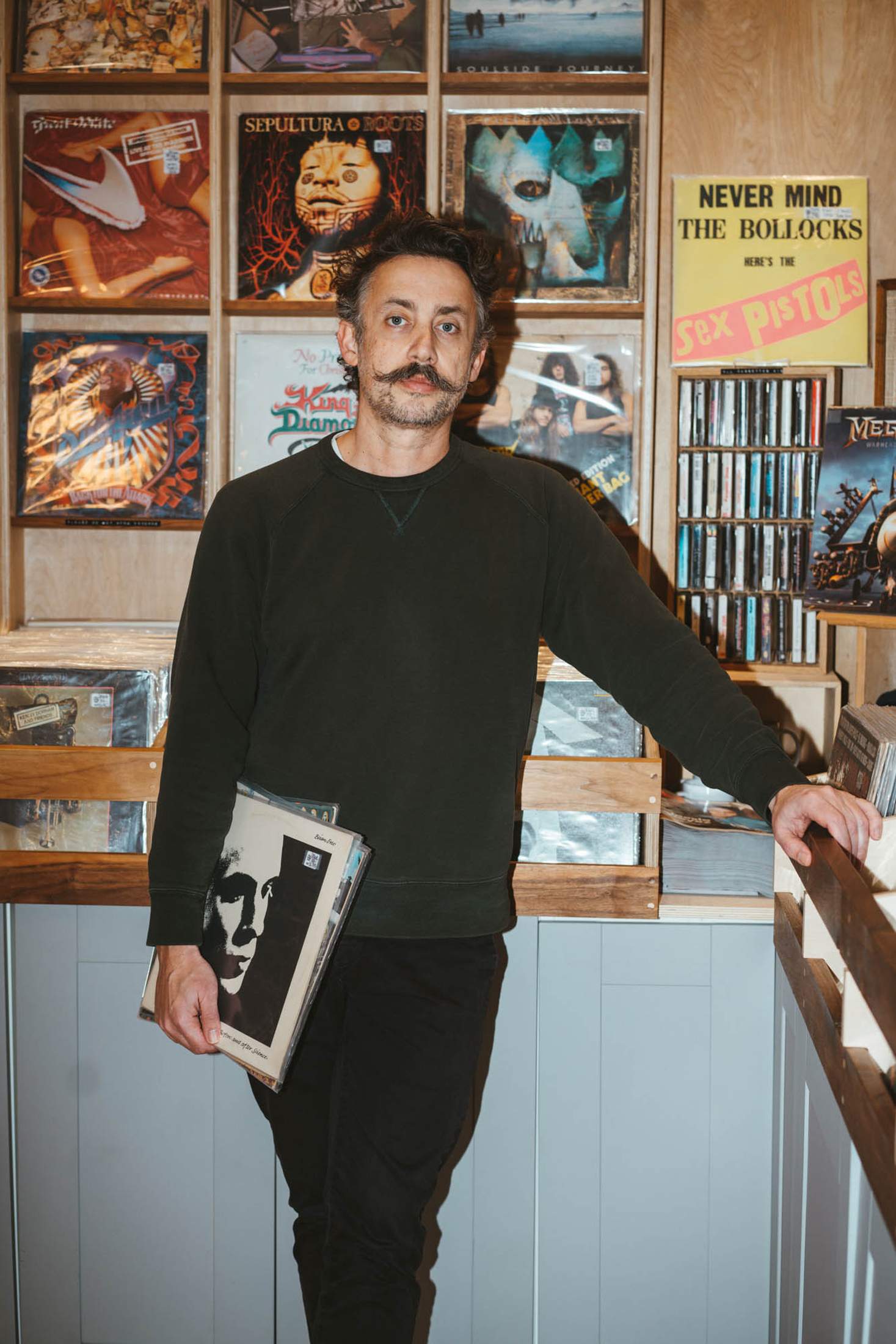 All of this has put pressure on manufacturers. "The market is expected to increase by 4 per cent this year," says Miller. While technology can help companies expand production capacity, the way that LPs are made has hardly changed since the first long-playing record was pressed by RCA Victor in 1930. Miller is buoyant about embracing the challenge. "It's been difficult to innovate when you're just trying to meet demand," he says. "But record plants are going to be pushed to become the best version of themselves. How do we evolve the pressing process, either through new compounds that are more environmentally friendly or through other technology, to make interesting new effects in colour or in sound? Those conversations are alive at the moment and we're thinking about that a lot." Now that vinyl has its success pinned down, the industry is getting ready to spin in a new direction.
precisionpressing.com; tinyrecordshop.com
---
art ––– los angeles
Zoning in
The eyes of those who remember The Zone – once "Los Angeles's most popular private club for men" – will glaze over eyes if you ask them what a night out there was like. The venue, a fixture of Hollywood hedonism, closed in 2019 but its old digs are now the home of the UK's Lisson Gallery's first West Coast outpost – its seventh space internationally. "LA is how Berlin was 15 years ago," says Lisson's ceo Alex Logsdail. "So many artists are moving here, or looking to, because you can get a large studio – and they want to be shown here."
Lisson has joined a clutch of long-standing galleries clustered around Sycamore Avenue. It's also arriving amid a flurry of new openings: Hauser & Wirth now has two spaces in LA, New York's David Zwirner is in the process of refitting a gallery in Melrose Hill, and there have been other arrivals from outside the US, such as Francis Gallery from the UK. The combination of a growing collector base and a group of acquisitive, expanding museums is what's enticing many gallerists out here. Logsdail sees this move as an investment. "You feel pretty far from everything out here and exist on LA time, which gives you space to think."
lissongallery.com
---
Line Chawaf
Founder, Rozana Radio
Line Chawaf founded Rozana Radio in the Turkish city of Gaziantep after leaving Syria 10 years ago. It  now broadcasts to more than 10 million listeners across northern Syria and southern Turkey, the earthquake-struck region that needs accurate news more than ever.
What are your priorities in terms of coverage?
We do a lot of service and solutions-oriented reporting, targeting the everyday needs of our listeners. We have reporters who go into the camps and report on specific shortages and needs of the residents. We have shows with legal experts, mental-health and education specialists. We also have a weekend women's programme to make them aware of their rights.
Has your mission changed? 
In the beginning we were all news. As the displacement and refugee situation changed to a long-term crisis, we stayed here in Gaziantep, even after the border with Syria closed, and switched to focusing more on analysis and community support. It's about keeping a connection with Syrians on both sides of the border.
What lies ahead?
We want to produce more new formats that encourage people to speak to each other across political and geographical boundaries. And we want to keep training young Syrian journalists. 
rozana.fm
---
Photography: Ian Patterson, Tom Nicholson