Fashion: Style directory / Global
Cutting it fine
From ambitious young start-ups to venerable fashion houses, our spring season style round-up has searched worldwide to find the 25 labels, designers and products that will be on the radar of the sharpest dressers in 2023.
1.
SMR Days
UK
The aim of smr Days is to capture nomadic style and the carefree spirit of holidays. Co-founders Gautam Rajani, Dan May and Adam Shapiro (pictured, from left) combined a wealth of experience working in fashion styling and communications to create the young label, which has hit the ground running since its inception in 2020.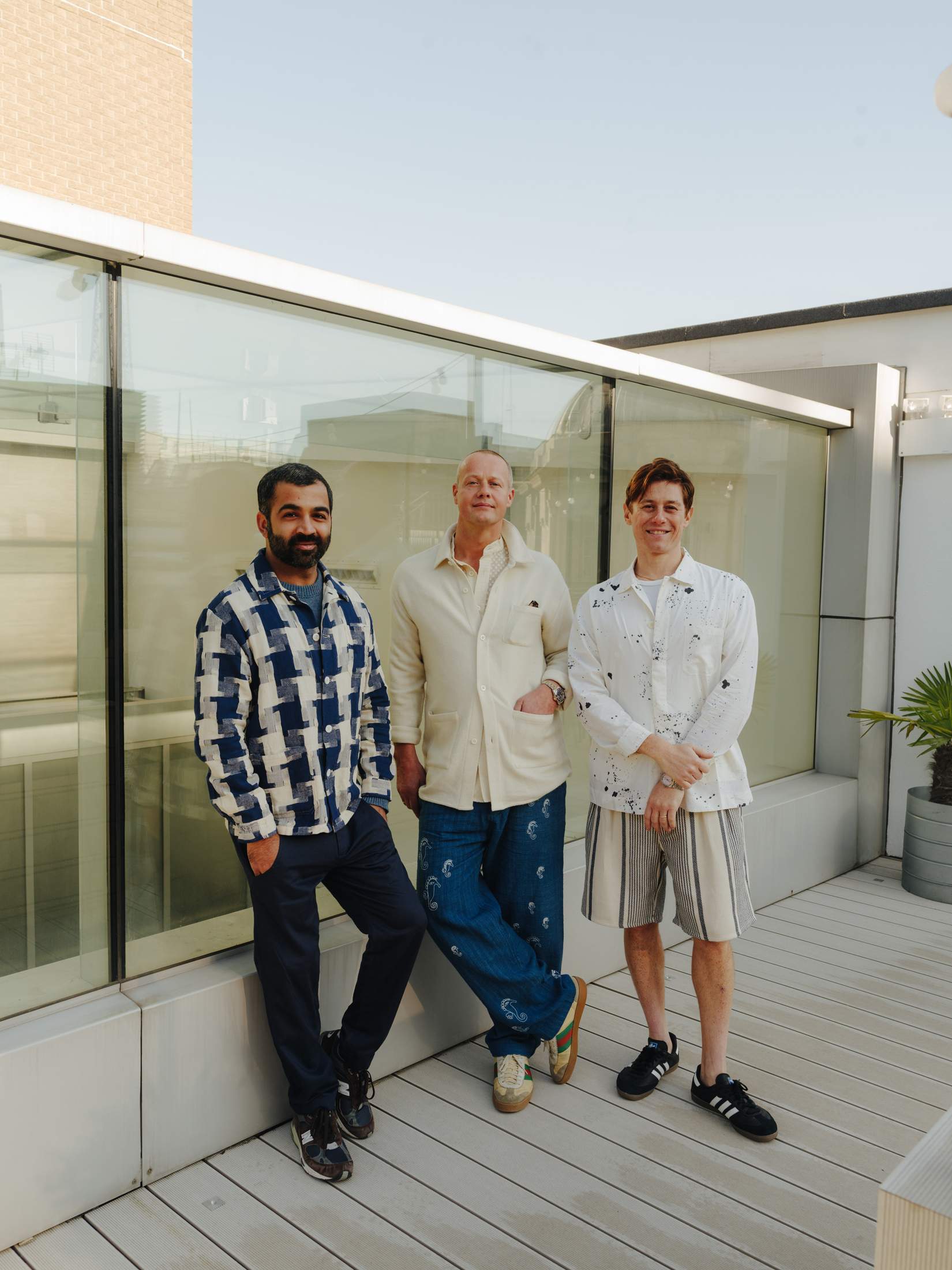 The brand's main goal is to offer high-quality craftsmanship that's often lost in the overly simplistic designs that dominate the casual-menswear market. "The brand caters for those wanting to elevate a relaxed style," says Shapiro. Pieces highlight artisanal techniques such as Indian bandhani tie-dye, kantha embroidery and traditional block printing, which add a refined flair to even the most casual silhouettes. Inspired by the artisan communities in Rajani's home country of India, the three founders also want to use their work to help keep Indian craft alive and ensure that these skills are passed on to the next generation. A highlight from the most recent collection uses chikankari, a hand-embroidery technique, to create seahorse motifs over a two-piece suit in midnight blue.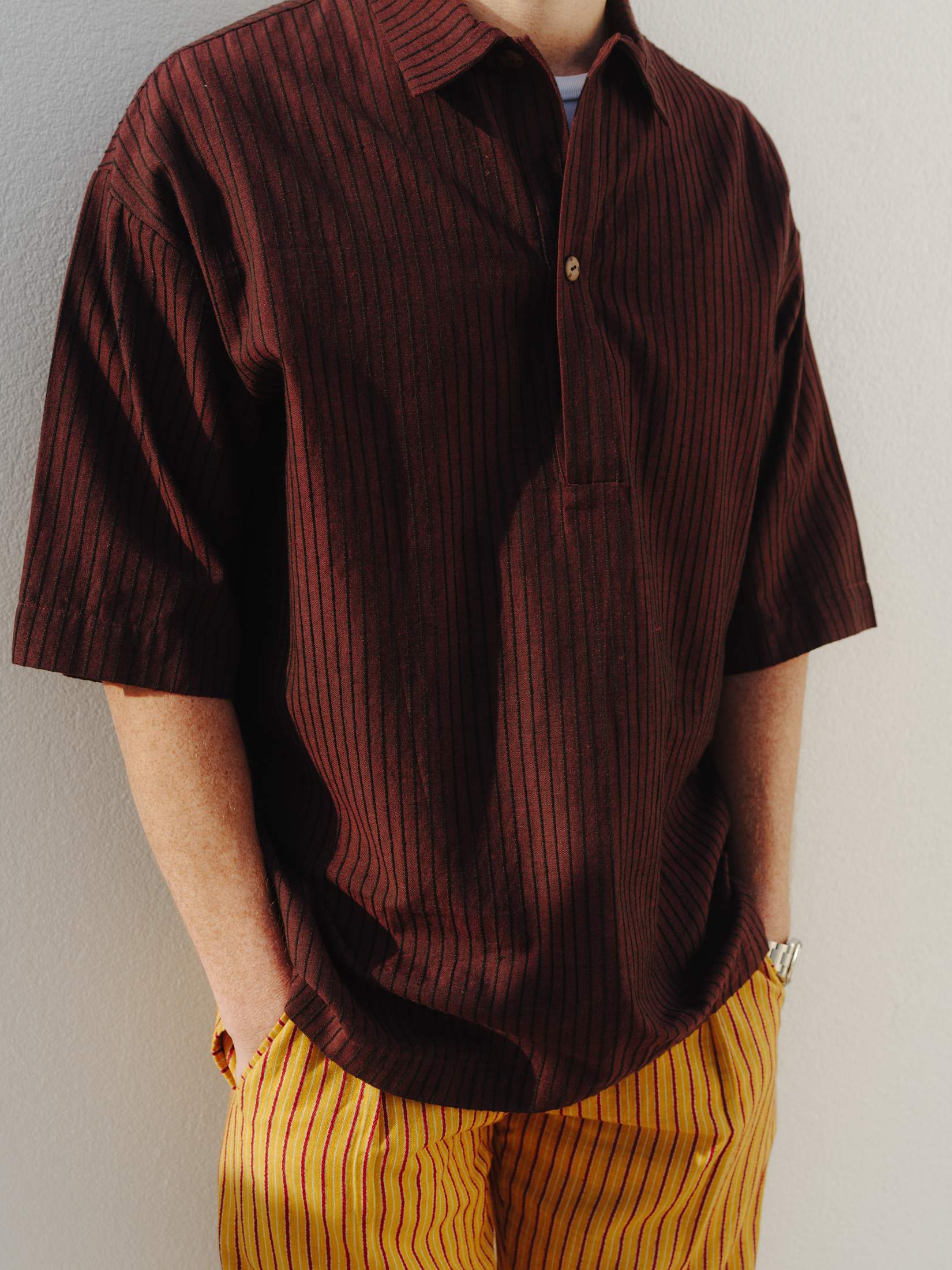 Alongside designing their ready-to-wear collection, the founders collaborated with The Standard Hotel to create the staff uniforms for its Ibiza outpost. Avid travellers, the three are always sharing stories of their trips on the brand's online platforms. "smr Days is synonymous with wanderlust," says May.
smrdays.com
---
2.
Hermès
Spain
Hermès' latest boutique is on Paseo de Gracia, Barcelona's most prominent shopping avenue. The two-storey setting, which looks nothing like traditional Hermès flagships, was renovated by Paris-based architecture firm rdai. "The design of the shop is inspired by the richness of Catalan architecture," says rdai architect Denis Montel, who wanted to combine the city's colourful aesthetic with the Parisian house's classic codes.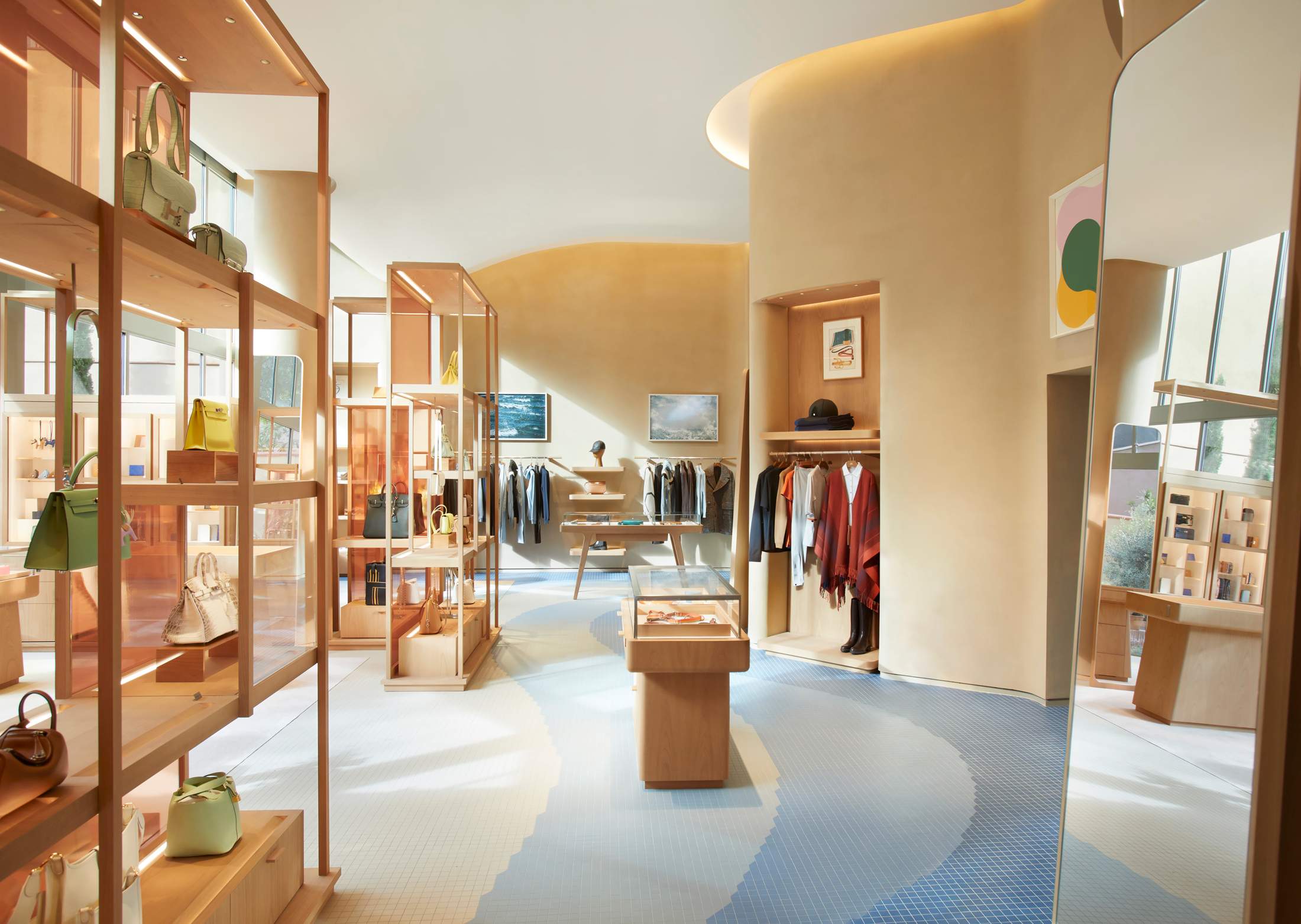 Mosaic floors and plush mohair carpets stand out, with wave-like patterns evoking Barcelona's seaside spirit. "The walls are finished in warm, sandy-hued stucco to complete the enveloping Barcelona atmosphere," says Montel. The shop displays creations from the 16 types of craftsmanship championed by Hermès, from silk and jewellery to leather goods. A private lounge highlights the building's original features, including a stained-glass window bay by 19th-century modernist glass-maker Antoni Rigalt i Blanch. 
"The walls are finished in warm, sandy-hued stucco to complete the enveloping Barcelona atmosphere"
The brand also commissioned a luminous chromatic work installed in the window by French artist Nathalie Junod Ponsard to lure passersby, while a garden and courtyard have been given the Mediterranean treatment by Barcelona-based landscape firm Local 4, with fragrant citrus, pine trees and bright bougainvillea.
hermes.com
---
3.
Sartori
Italy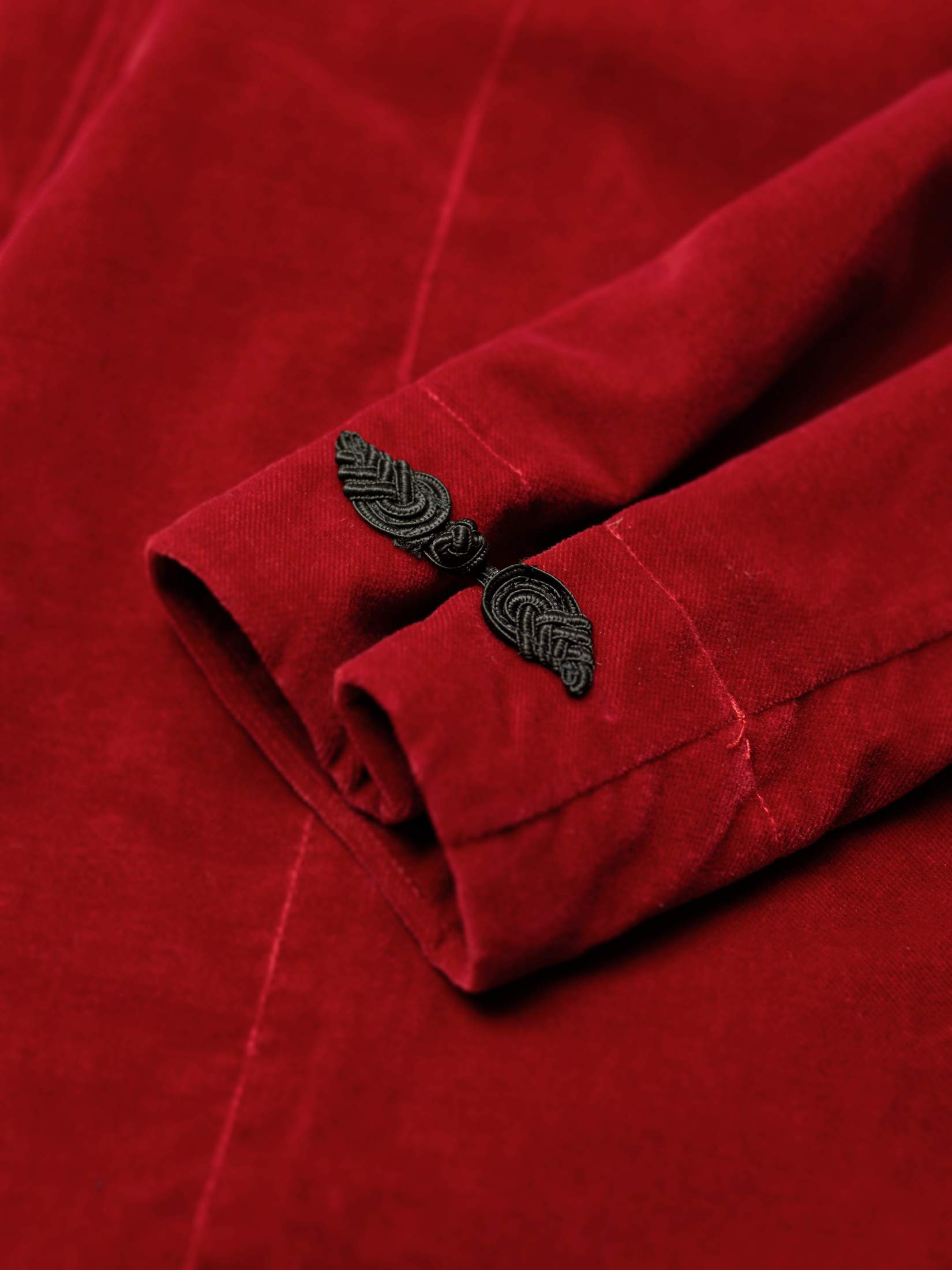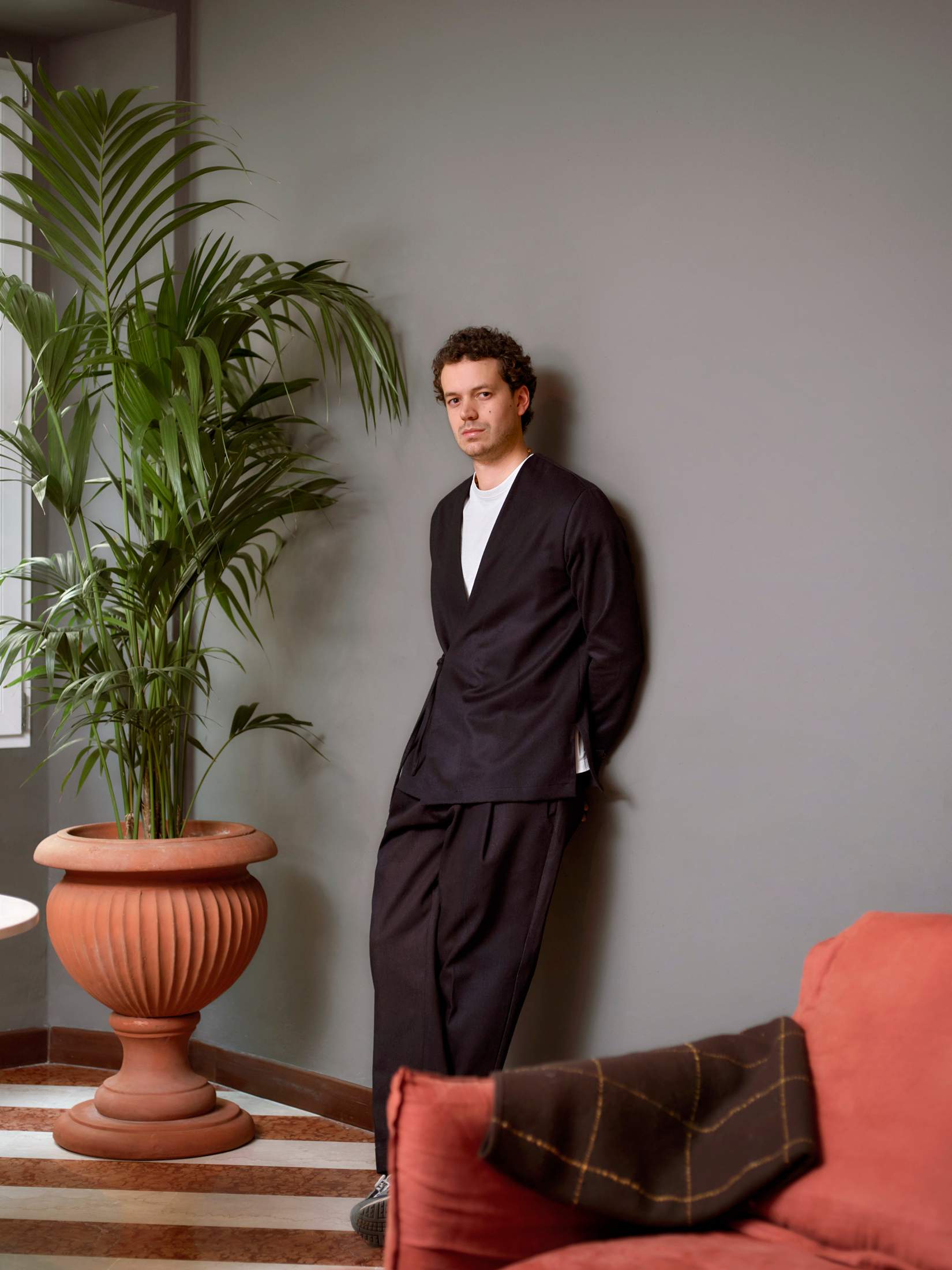 Sartori stands out from its competitors in Italy by looking to Asia for style cues. Edoardo and Marco Sartori studied law but ended up in fashion. "We had a passion for Japanese clothing," says Edoardo, who oversees the brand's everyday operations. "We love the clean looks from the likes of Issey Miyake." Sartori often references Japanese dress, with tops and loose jackets inspired by kimonos and yukatas. The same comfy approach is applied to trousers. "We never want our clothes to feel constraining," says Edoardo. Western-style blazers are also on offer but Sartori's clientele has grown attached to the East-meets-West cuts. "People have responded well to our signature style," says Edoardo.
sartori.store
---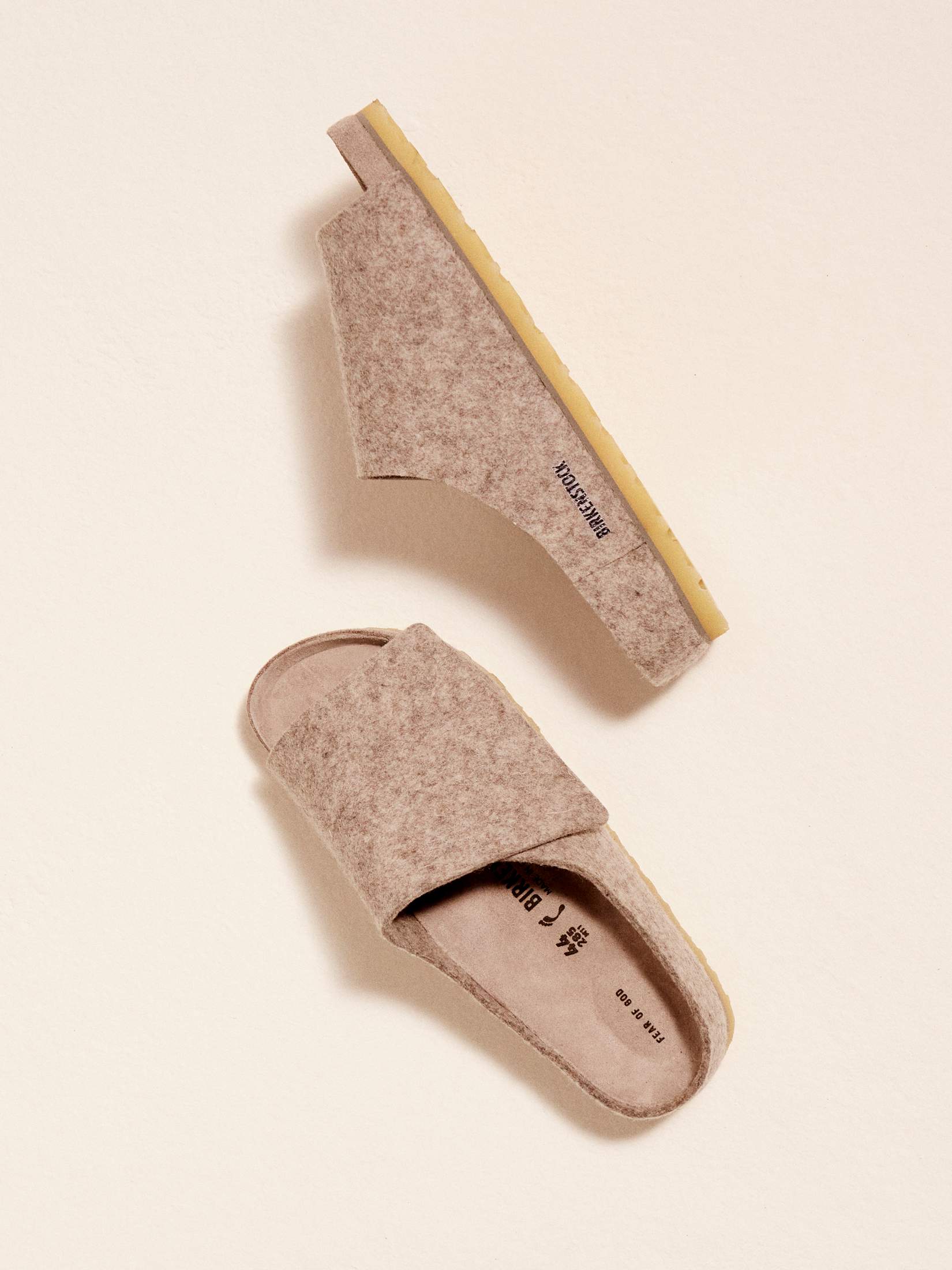 4.
Birkenstock 3 Fear Of God
US & Germany
Birkenstock 1774, a special-projects line by the German heritage-footwear brand, has debuted Los Feliz, an elegant pair of slides co-designed with Fear Of God, Jerry Lorenzo's Los Angeles-based label. Inspired by classic Birkenstock silhouettes and – as the name suggests – the Los Feliz neighbourhood in Los Angeles, Lorenzo has added a thicker suede strap and raw-edged soles on the slides, which come in neutral shades of calf suede or felt. "We're always attempting to create a product that's rooted in function and necessity but is also preceded by a clear aesthetic point of view," says Lorenzo.
birkenstock.com
---
5.
Wild Life Tailor
Japan
Wild Life Tailor has maintained a strong presence in Tokyo since its first shop opened in 2010. "Tailoring is at the heart of our style," says Kouhei Mizobuchi, the buyer behind the shop. "The idea is to dress down traditional formalwear by adding a casual essence. I wanted to have a shop where staff dressed in jeans can effortlessly take measurements for custom suits."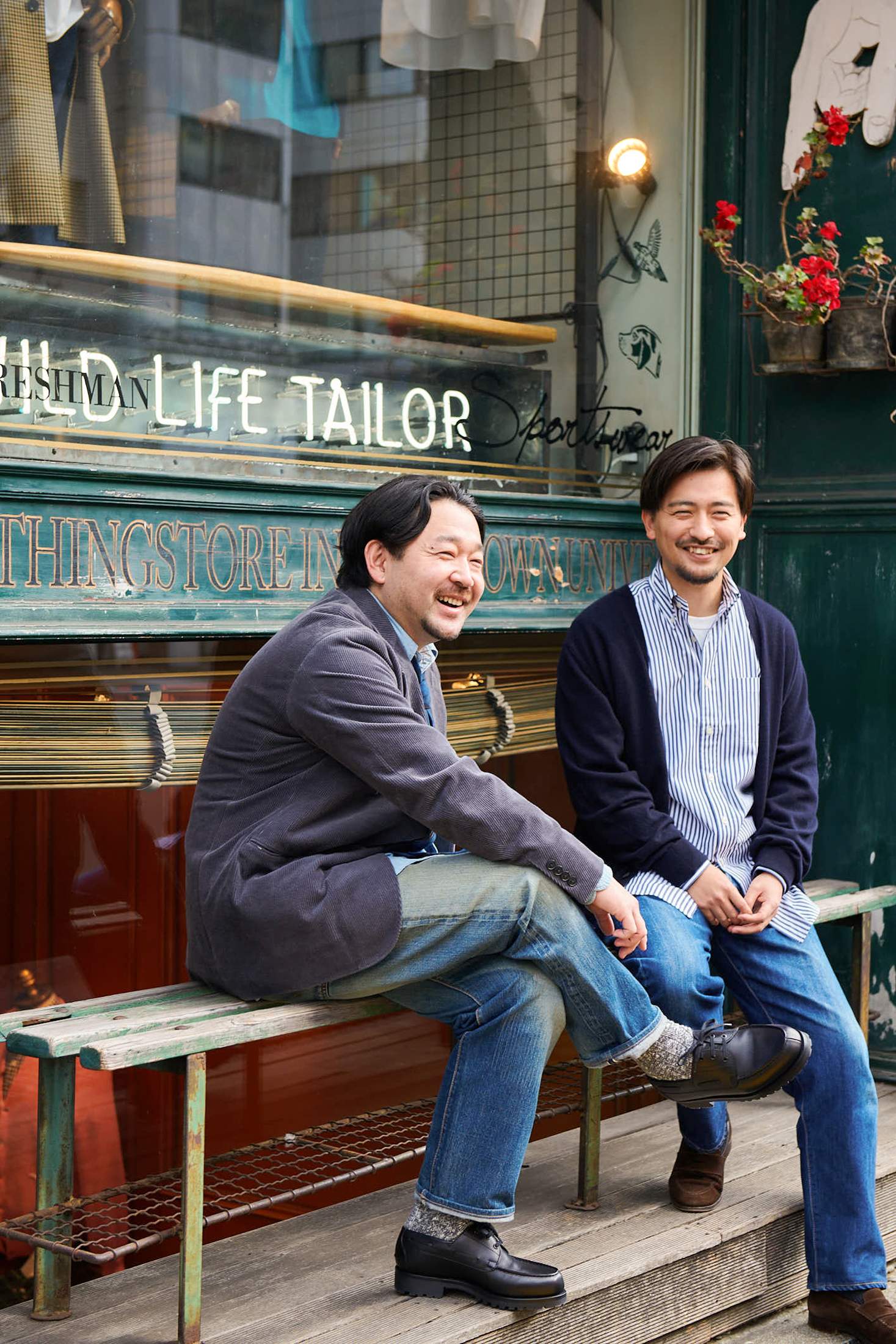 Wild Life Tailor has outposts in Tokyo and Sapporo in Hokkaido. Wild Life Tailor's original shop in Ebisu offers made-to-measure tailoring and ready-to-wear suits produced by Scye Clothing. "We choose timeless pieces from brands to creat our own style," says Mizobuchi (pictured, on left), who also selects pieces from nearly 30 other labels – mostly Japanese favourites, such as Heugn, Comoli and Hand Room. But the global scene remains an inspiration to Mizobuchi. "Ordering a bespoke shoe at the John Lobb shop in London carries a special meaning . We aspire to be like them."
wildlifetailor.adametrope.com
---
6.
Onkai Heiwa
Switzerland
Eric Blum's Zürich studio is filled with natural light and minimalist wooden furniture to better display his collection of hats and elegant leather bags, the latter designed with his business partner and brother-in-law, Luca Meyer (pictured, on right, with Blum). Blum's label, Onkai Heiwa (named after his Japanese grandfather), has become widely known for handcrafted accessories over the past eight years, ever since Blum decided to leave his career as a professional hockey player and pursue fashion. It was the art of millinery that first drew him to the fashion world. "A hat can elevate the simplest of outfits," he says, adding that he is never short of inspiration when coming up with new designs – currently he is looking at the hats worn by the likes of Al Capone.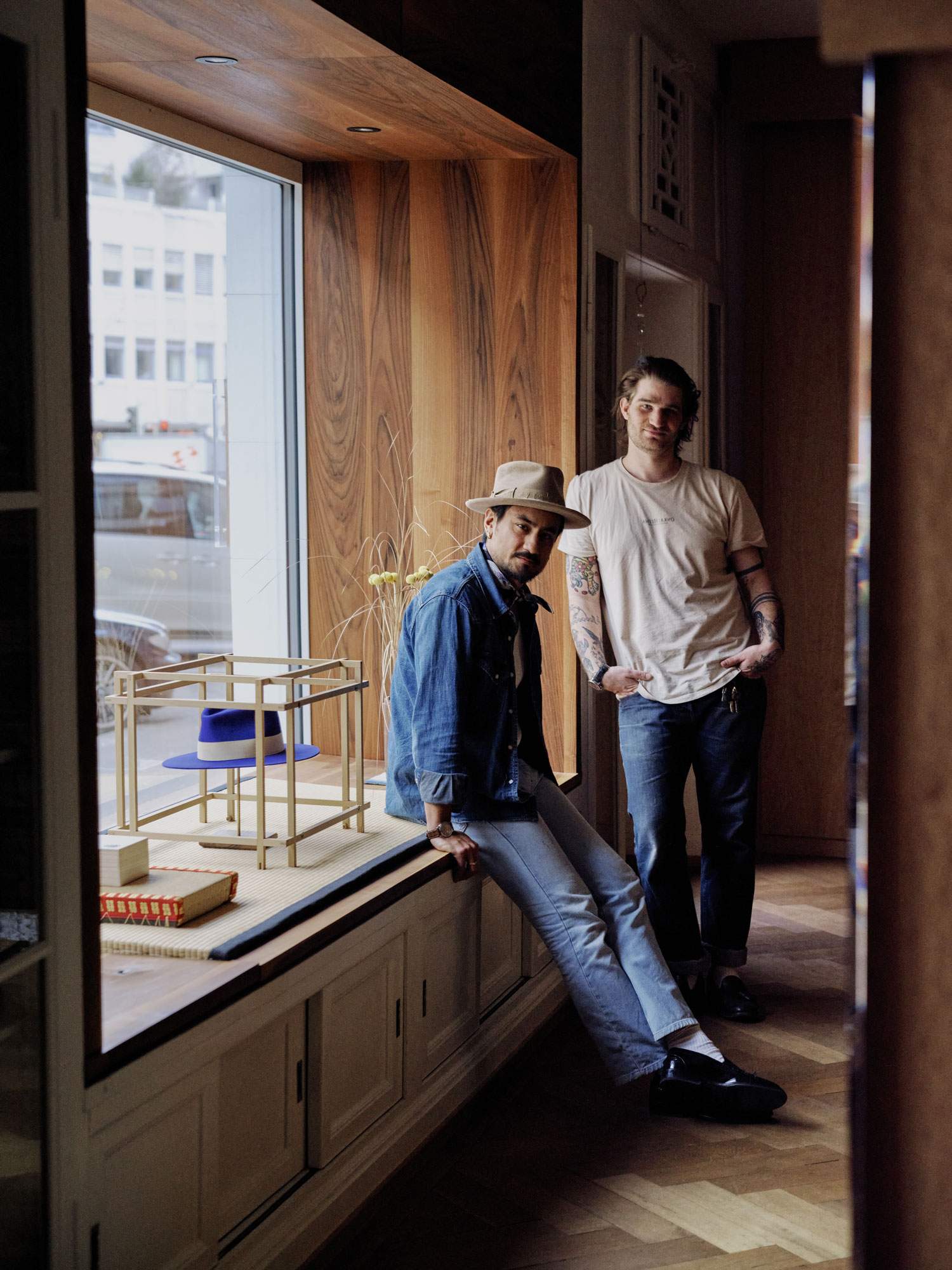 Blum's Japanese roots inform his commitment to craft and eye for detail. His designs are all made to order and he makes a point of personally taking each client's measurements in his workshop in Zürich's lively Wiedikon area to determine the perfect fit. He then uses a high-quality felt to design his signature fedoras. "Felt has always fascinated me; it's such a fashionable material," says Blum. One of the brand's neutral-hued fedoras or structured leather totes will make a smart addition to your professional wardrobe. — dba
onkaiheiwa.com
---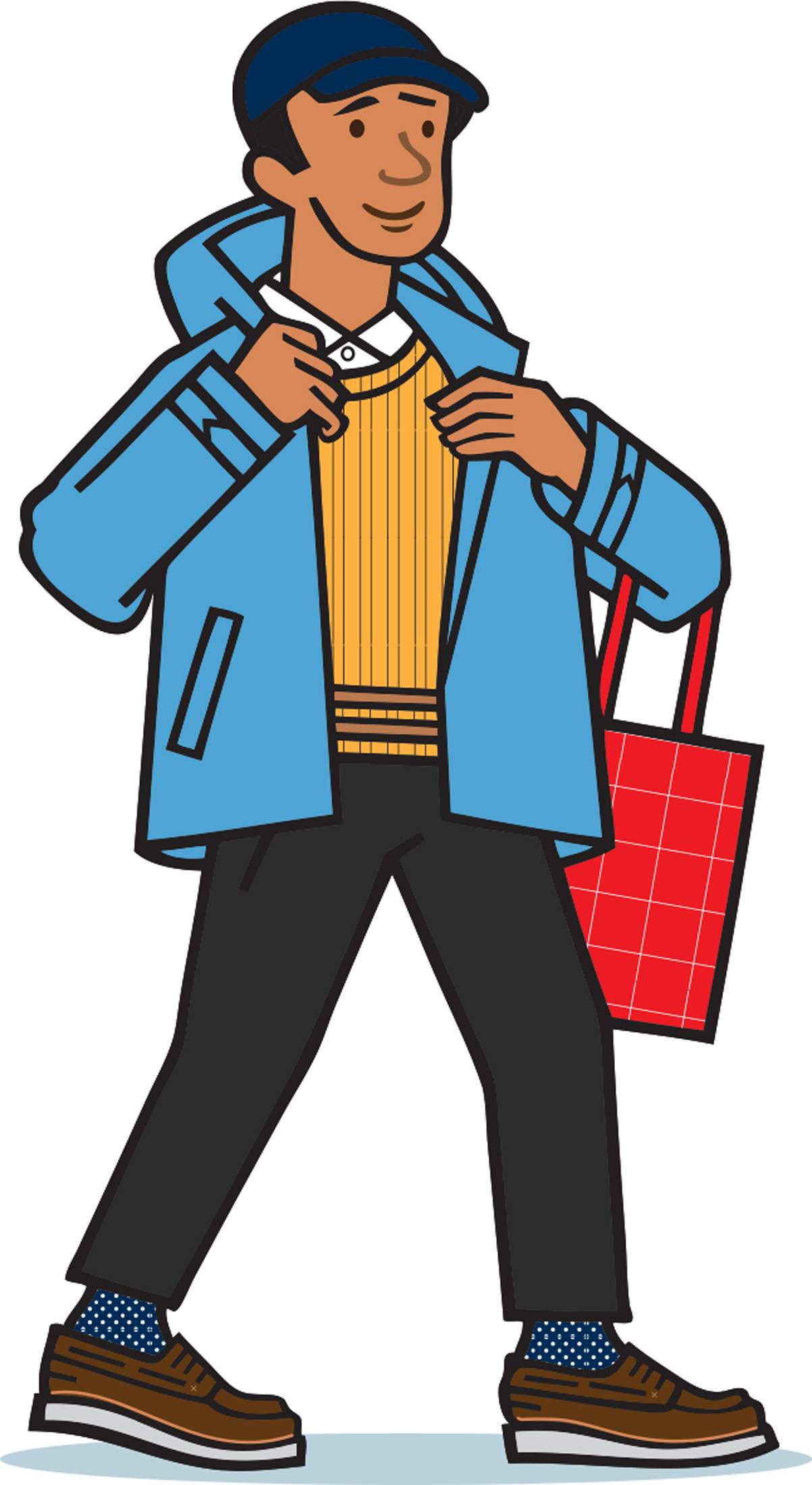 7.
Easymoc
USA
Easymoc's signature slip-ons pay homage to classic LL Bean camp moccasins dating to 1936. Redesigned with sturdier mules and high-quality leather, the moccasins go large on comfort. Produced in small batches, the shoes are hand-sewn in a workshop in Lewiston, Maine.
easymocs.com
---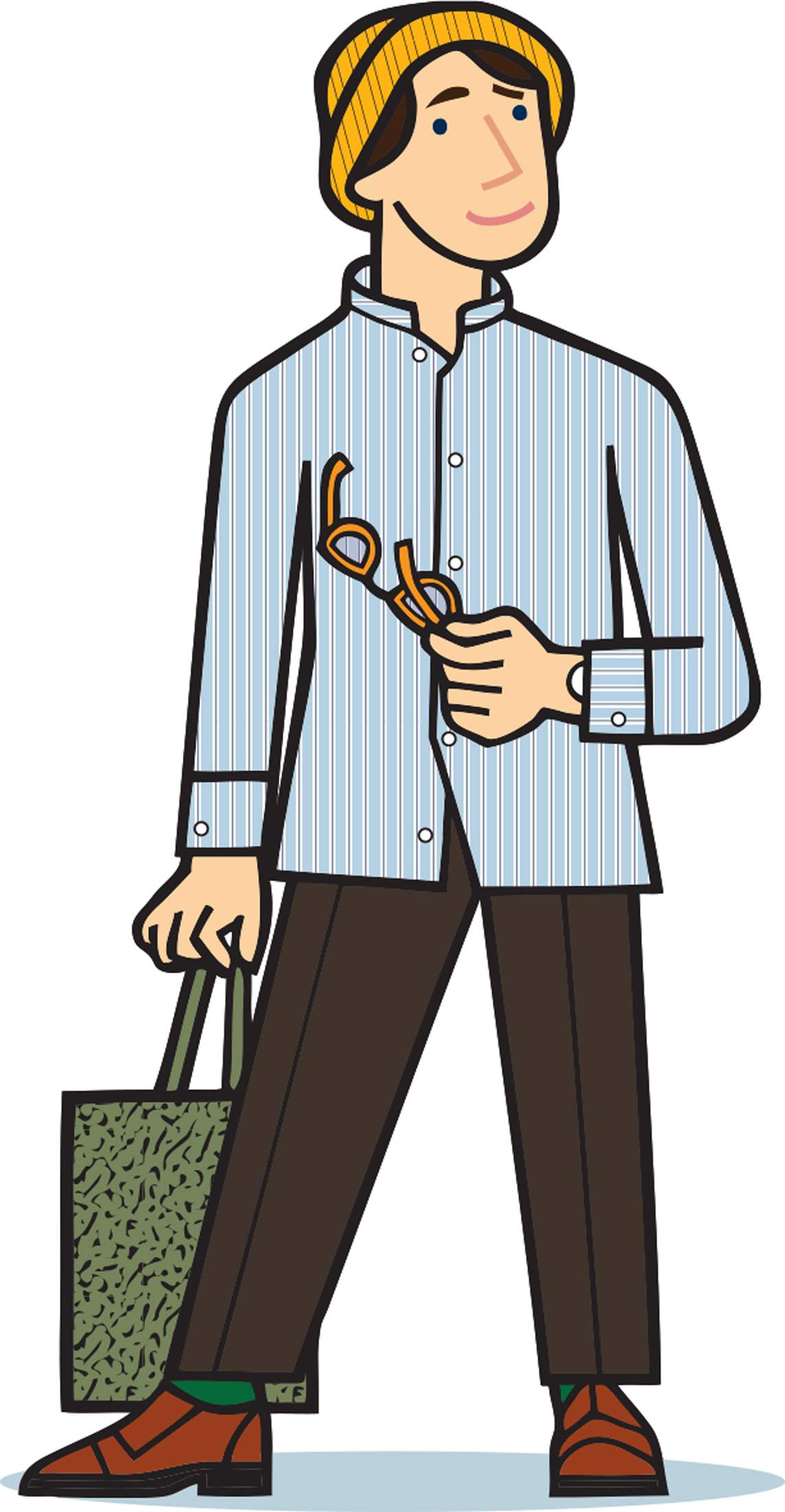 8.
Heugn
Japan
Launched in 2019, Heugn is a Tokyo-based menswear brand by Masato Koyama, former chief designer at Japanese fashion giant United Arrows. The brand's identity is anchored in pieces designed to last a lifetime, including tapered trousers and utilitarian jackets and knits. Its relaxed shirt is our pick for the season.
heugn.com
---
9.
Cuffs
USA
The Cuffs boutique in northeast Ohio was one of the first US shops to stock Hermès men's ties in the 1980s. Its co-founders, Patty and Rodger Kowall, always had an eye for quality and a trip to Hermès' Paris HQ in 1985 proved fruitful. Jean-Louis Dumas, then president of the Hermès Group, convinced the Kowalls to build a separate room within the Italianate Cuffs building to offer the complete Hermès' collection.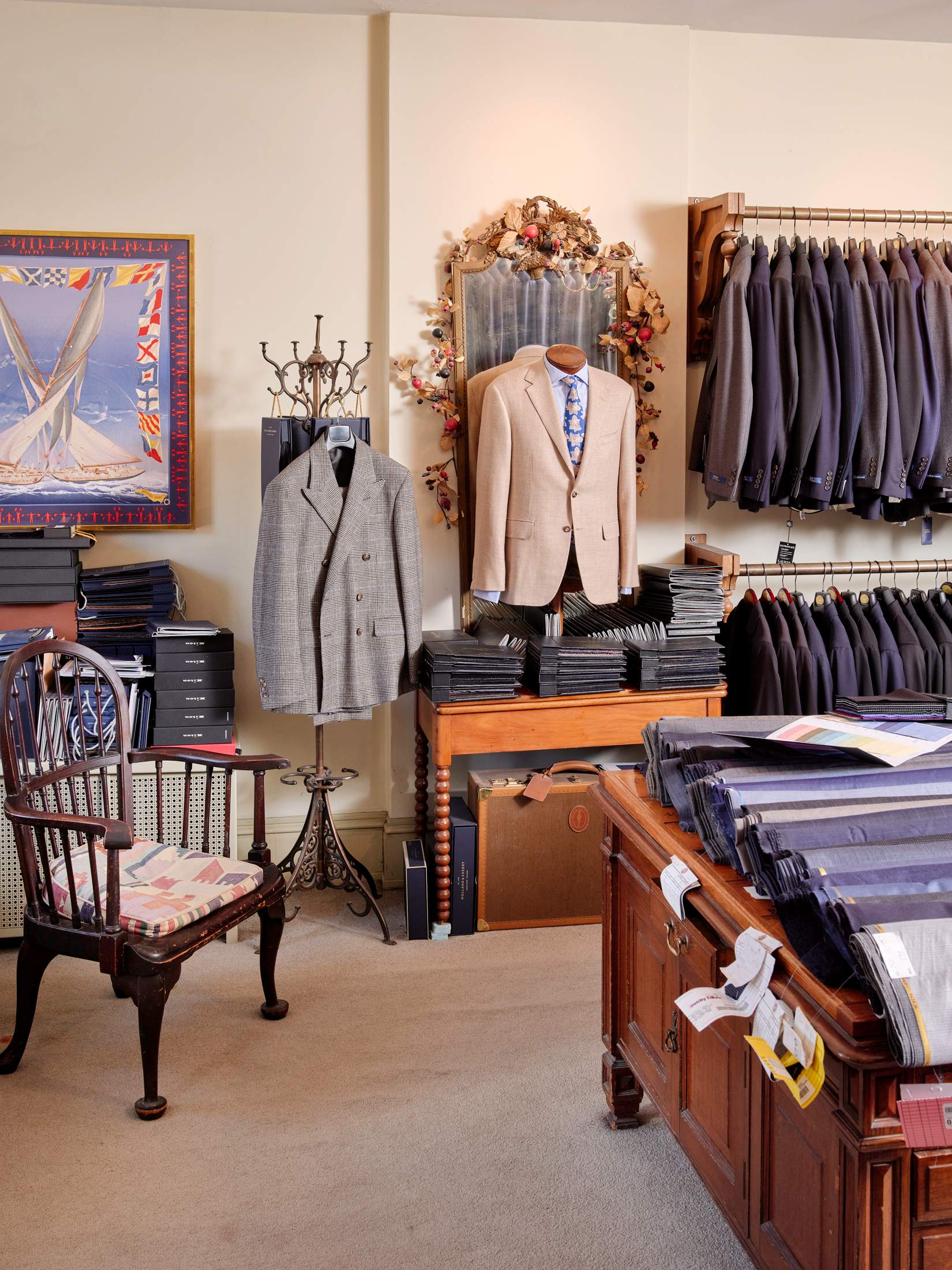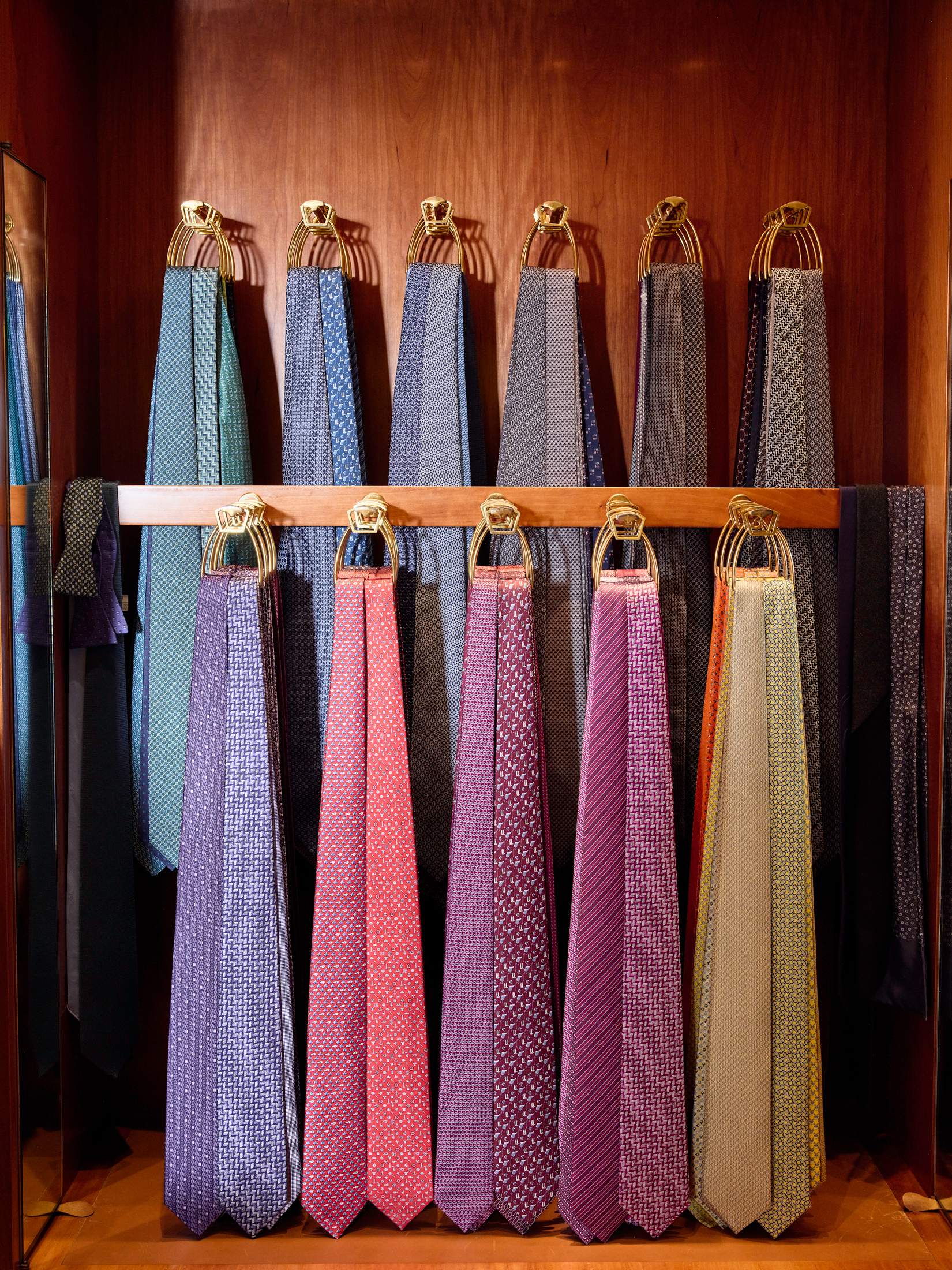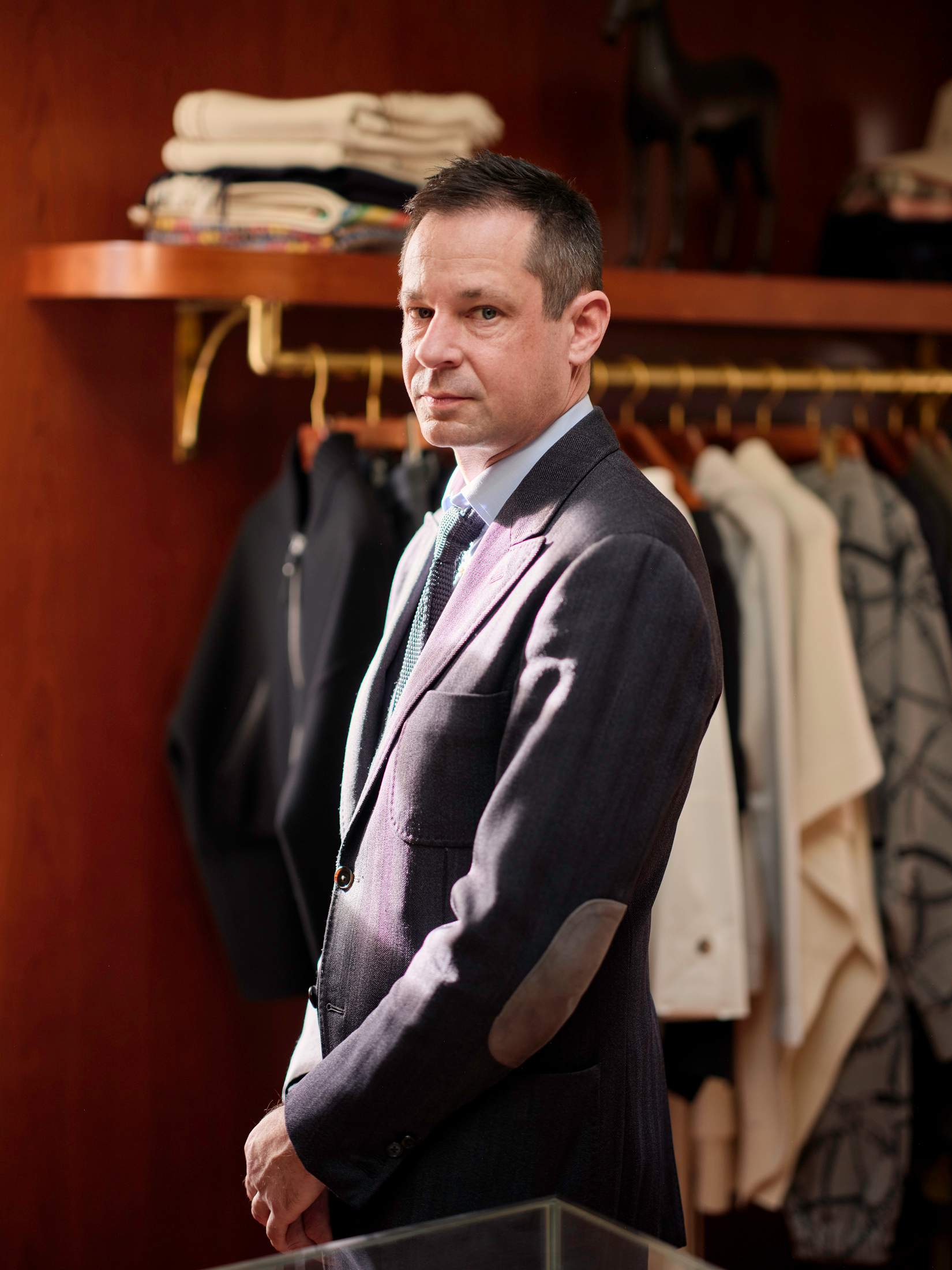 The couple worked with Paris-based architect Rena Dumas (wife of Jean-Louis)to build the space, while keeping the historical features of the building, a former residence from 1857. 
After expanding into women's silk scarves and fragrances, Cuffs now stocks more than 30 labels, including Barbour, Acqua di Parma, Crockett & Jones and Marco Pescarolo – all picked with clients in mind. "Value and quality are never compromised by profit margins," says Zachary Kowall, the founders' son and Cuffs' current coo (pictured). "We take pride in providing quality to our customers, whether it's a Hermès handbag, a Kiton suit or an Aran cable knit sweater. We want our clients to appreciate the craftsmanship and time that went into each piece." This brand mix also ensures that Cuffs maintains its own identity, despite its strong associations with Hermès.
cuffsclothing.com
---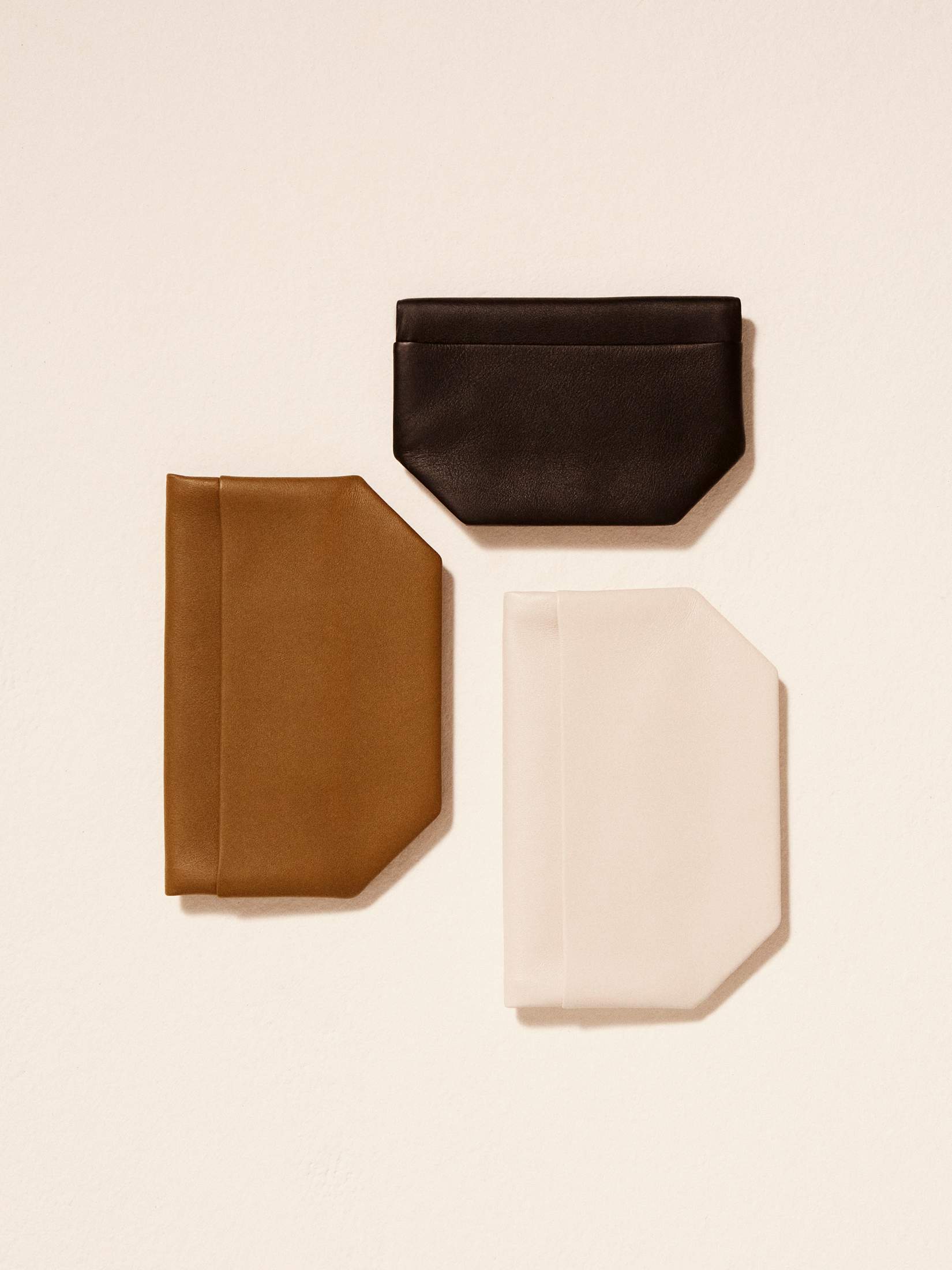 10.
AT Kollektive
Denmark
When Berlin-based designer Kostas Murkudis visited the Ecco leather factory in Dongen, an hour's drive from Amsterdam, he was struck by the skills of the in-house artisans and the smooth running of the facility. "Ecco can control the production process from sketch to final product," says Murkudis. "There aren't many businesses that still do this. It has the know-how to bring complex designs to life." Yet the Danish brand's reputation is mostly limited to its signature lace-up shoes, which score highly on comfort but not on fashion credentials. Murkudis saw potential to raise the brand's profile and worked with Ecco ceo Panos Mytaros to launch AT Kollektive. The concept invites a group of designers into the world of Ecco once a year, giving them access to its leather tannery and factory to design limited-edition clothing, accessories or furniture. 
The first cohort includes Murkudis himself, former Chloé creative director Natacha Ramsay-Levi, award-winning UK designer Bianca Saunders and Isaac Reina, a former Hermès menswear designer. Everyone brought fresh perspectives and challenged Ecco to elevate its design capabilities, from Saunders' feather-light leather blazers to Murkudis' elegant totes that can be packed flat (pictured). "Bringing this group together gives Ecco a different visibility and encourages it to go into another direction: it can do so much more than just comfortable shoes," says Murkudis. "AT Kollektive is like a creative lab to feed ideas into its main lines and help it evolve."
atkollektive.com
---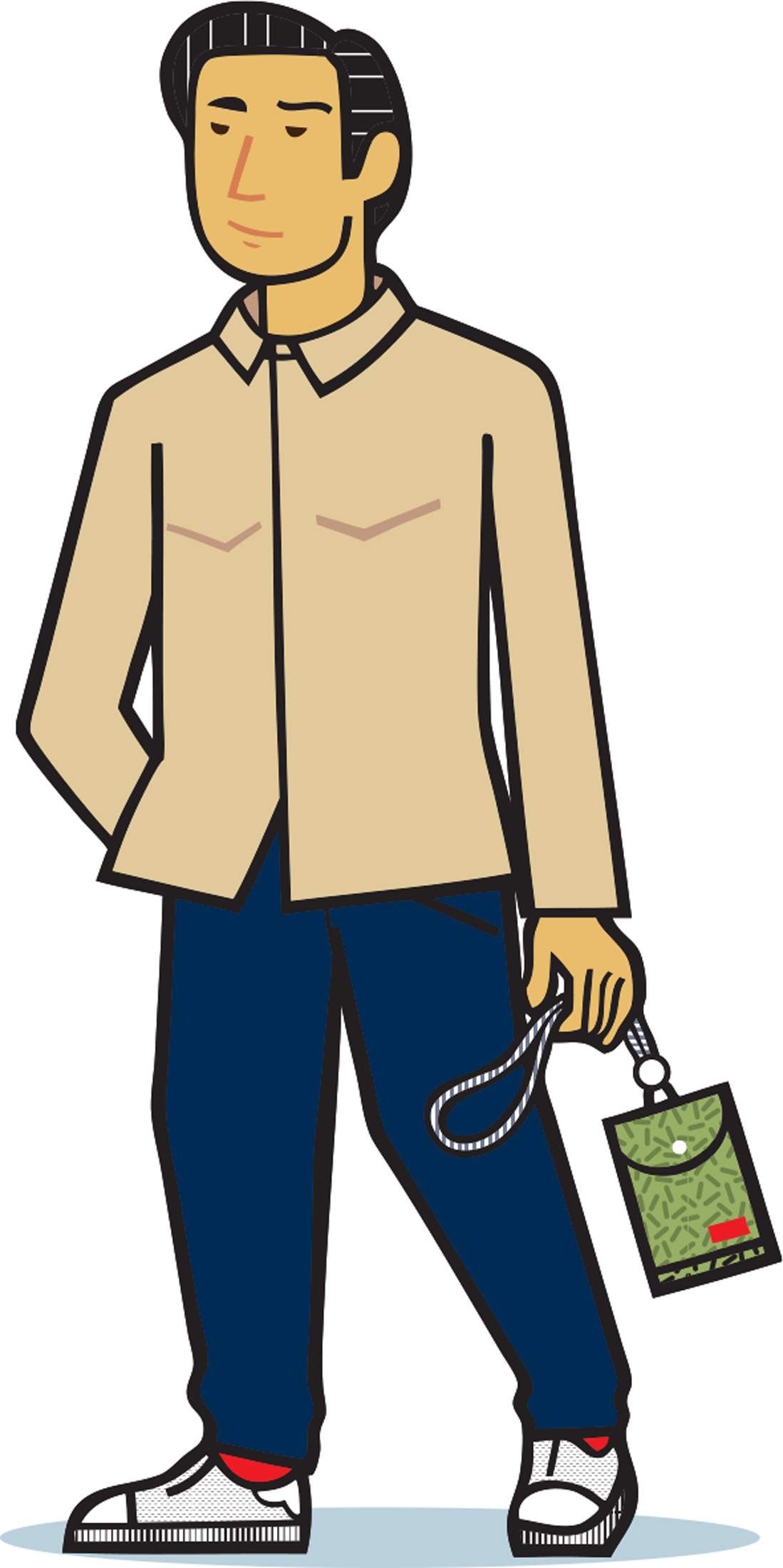 11.
Veilance
Canada
Part of Canadian outerwear brand Arc'teryx, Veilance focuses less on clothing for extreme environments and more on urban living. The Vancouver-based label pioneers items that are responsibly made, functional and, thanks to a partnership with Gore-Tex, waterproof. Its signature range of shirts and jackets will work across seasons and occasions.
arcteryx.com
---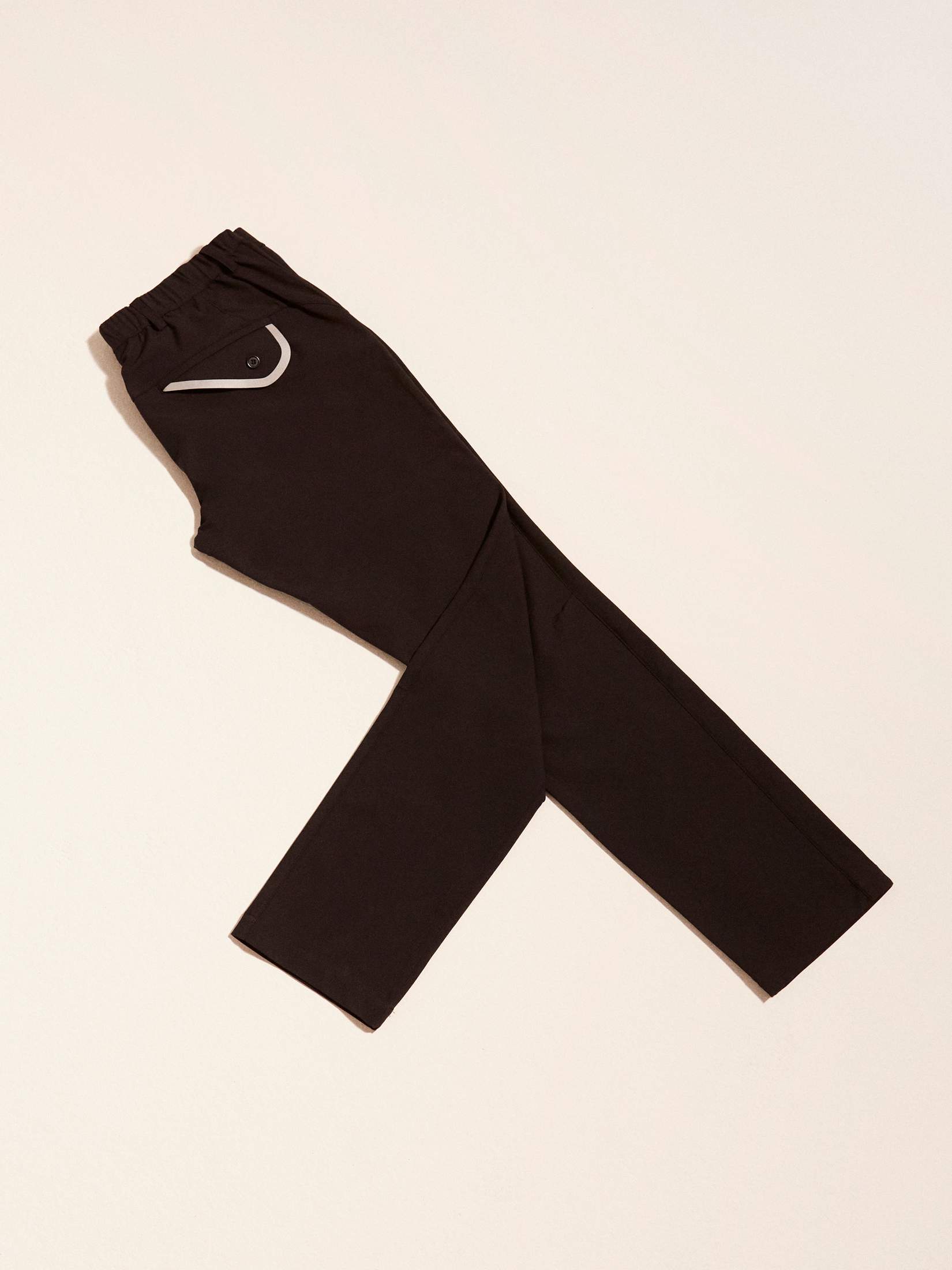 12.
M1le
UK
London-based start-up M1le makes technical cycling trousers that are smart enough for the office. With the degree of innovation in the sportswear sector, it was high time that a brand moved away from Lycra to offer more polished items. M1le co-founder Megan McCann translated this need into tailored trousers that are made using technical fabric, bridging the gap between office and activewear. Finding a material that was water-repellent yet breathable was tricky. "We needed a fabric that was heavy enough to hang like a trouser but not cling," says McCann. "It also couldn't make any sound when the wearer walks." 
More straightforward has been creating the cut of the trousers, with an athletic and tapered slim leg that's as close to an office trouser as possible. The cycling-friendly features are subtle: hidden zips on pockets keep keys safe and the hems can be rolled up to reveal reflective panels for added visibility. "We don't want people to worry about how they look on the bike," says McCann. 
This year, M1le is switching to recycled polyester, vegetable-based fabric coating and new manufacturing facilities in Lithuania that will run on renewable energy.
onemilelondon.com
---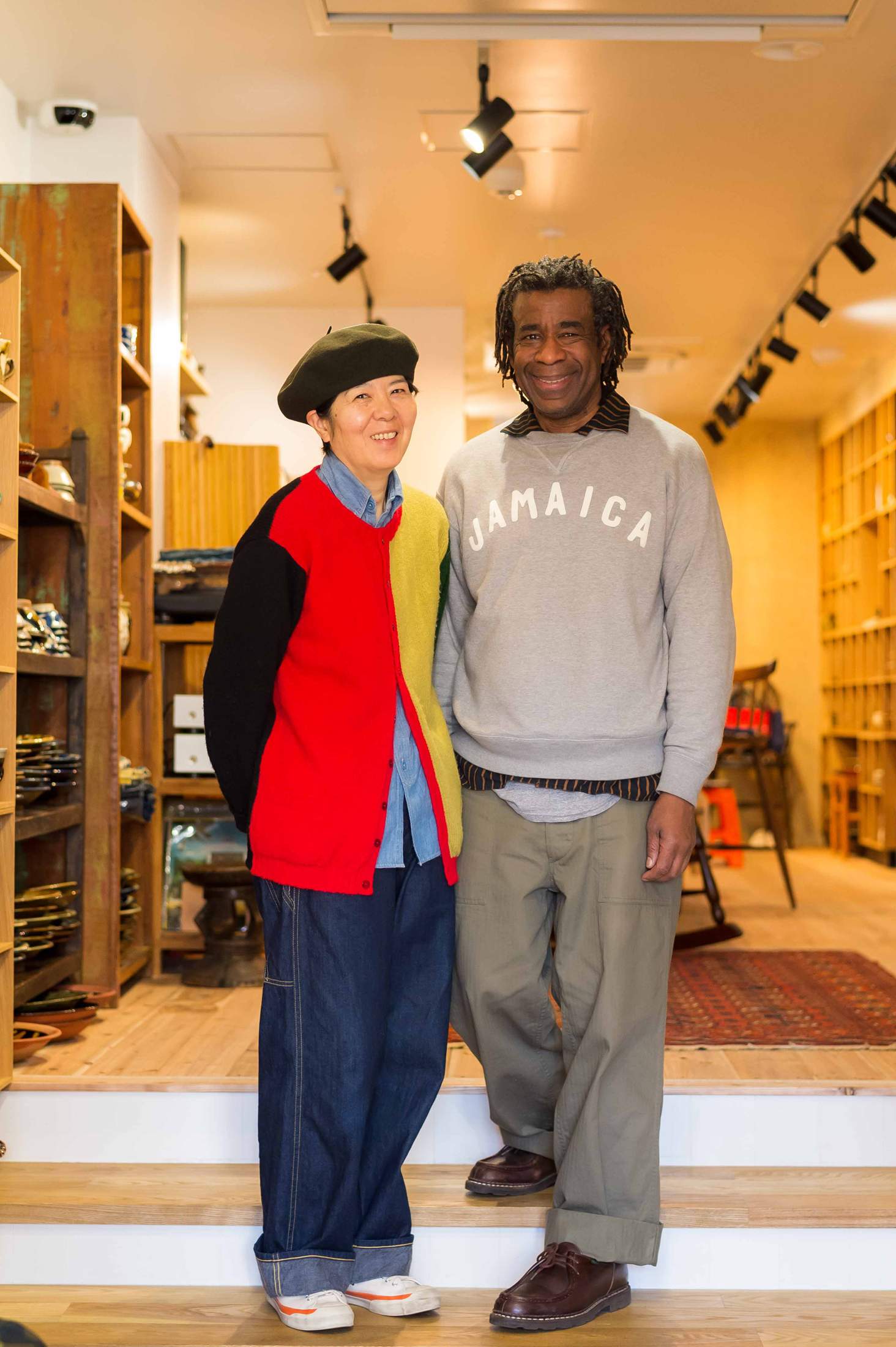 13.
Mogi Folk Art
Japan
Before the pandemic, Keiko Kitamura and Terry Ellis (pictured) were working for Japanese fashion company Beams, travelling between London and Tokyo to design and buy clothing for in-house label Fennica. As travel shut down, they stayed put in Tokyo and opened their own shop: Mogi Folk Art in Koenji. It is a treasure trove of Japanese mingei (folk) pottery, African art, secondhand designer clothing and new pieces, mostly made in Japan. Mogi makes shoes with Moonstar in Kyushu; hats and berets with Cableami. Ellis, who was born in Jamaica, references his heritage in a range of best-selling sweatshirts, modelled on Jamaica's uniform at the 1952 Helsinki Olympics. 
The shop is a unique mix: an Edo-era indigo boro jacket sits alongside Scottish knitwear. Ellis isn't interested in selling vintage clothing online. "It's important that people find something special when they come to the shop," he says.
3-45-12 Koenjiminami, Suginami City
---
14.
Anest Collective
Italy
Milan-based Anest Collective takes a poetic approach to fashion, referencing Leonardo da Vinci's 1490 Vitruvian Man in its designs and staging displays that recall the work of Russian artist Kazimir Malevich. "We look at evocative imagery," says contributing creative director Brendan Mullane (pictured). "It allows you to tap in to a creative mindset." For the brand's spring collection, wool, cashmere and mulberry silks take centre stage.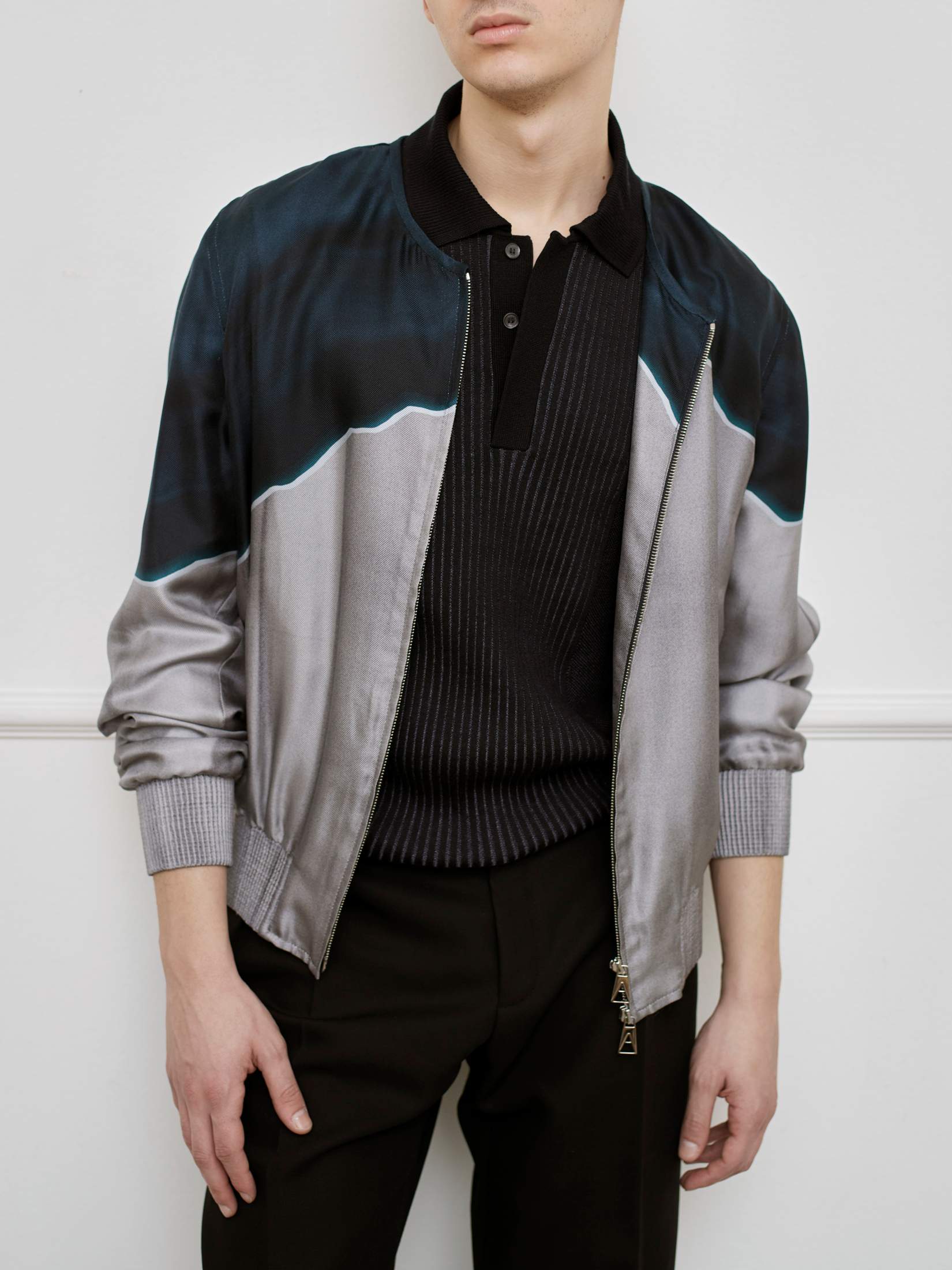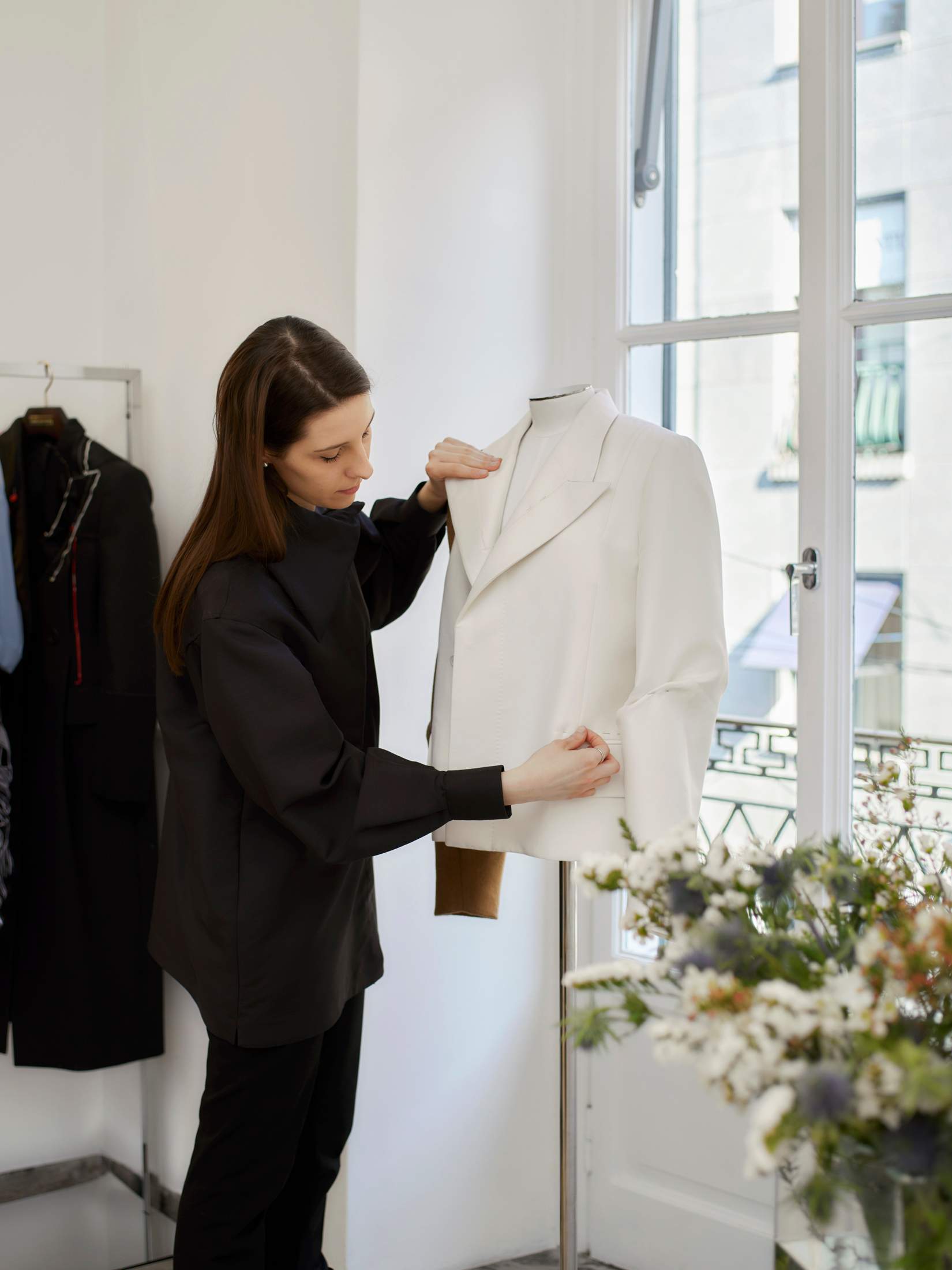 The brand's showroom in Milan is filled with pieces by Dutch designer Aldo Bakker and Irish glass-maker J Hill's Standard. "It aims to bring together curious people," says Mullane. "An Anest Collective client sees more than what is on the surface."
anestcollective.com
---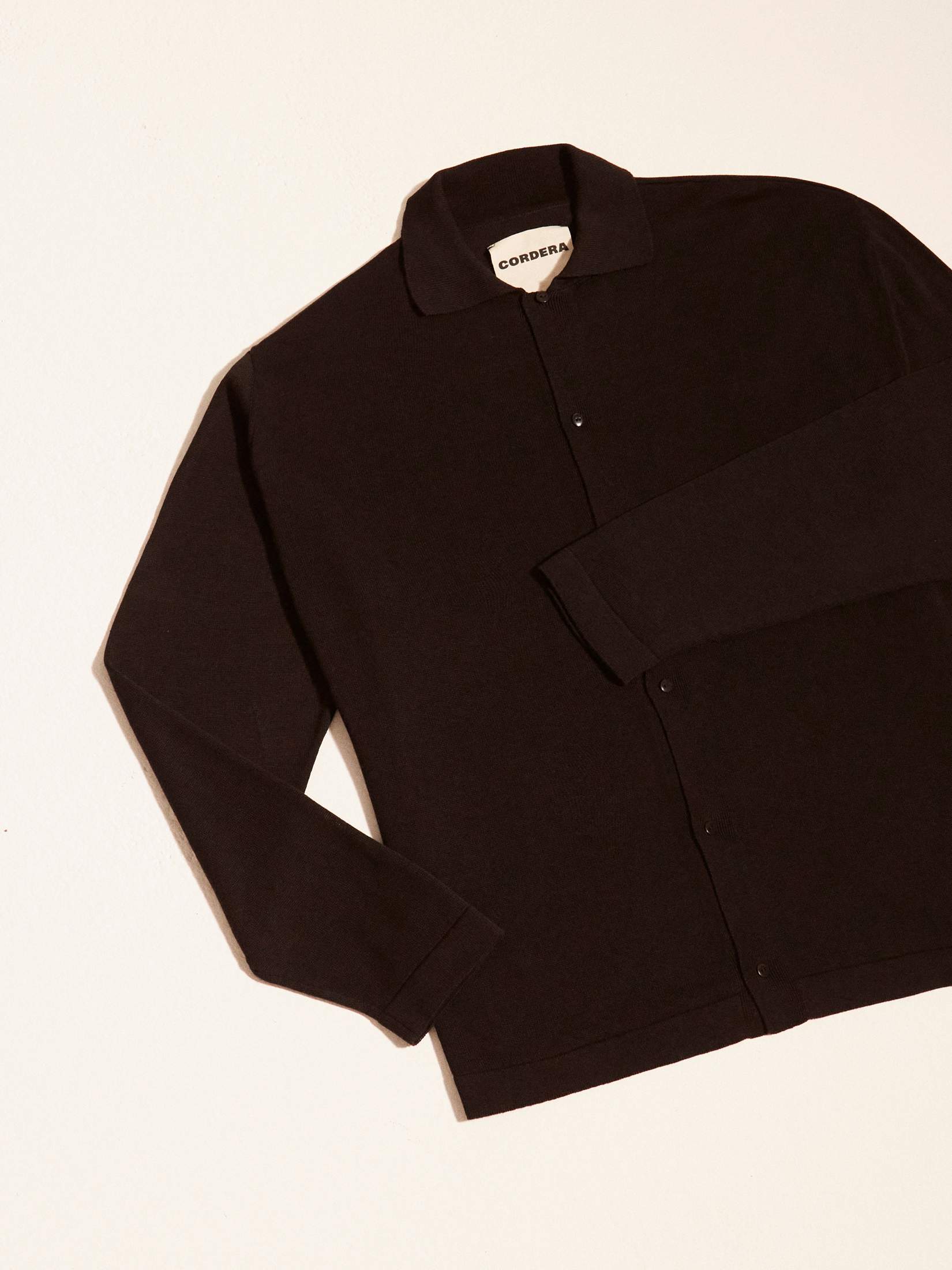 15.
Cordera
Spain
Since founding their eponymous clothing brand in 2008, sisters Mónica and María Cordera have been drawing their design inspiration from the rugged landscapes of their native Galicia. "We're lucky to live in a region with such beautiful nature," says Mónica. "It's all reflected in the colours, the shapes, the textures and the quality of our creations." 
This lush corner of northern Spain has long been a centre for wool and linen, two materials that form the cornerstone of Codera's range. The duo source fabrics and yarn from regional producers and work with small, family-run factories to produce their designs, which include slouchy wool trousers, cable-knit jumpers and boxy trench coats. The common thread is the sisters' minimalist aesthetic of clean lines and neutral, earthy tones.
All Cordera clothes are produced in one size. "Our silhouettes are relaxed and easy to wear because of their loose fit and the quality of the materials," says María. "Every garment can fit many different bodies and sizes."
cordera.es 
---
16.
Spring accessories: hats
The spring months are tricky to dress for but woolly toppers, waterproof bucket hats and corduroy caps are one way to weatherproof an outfit. We have our eye on a pine-green textured wool cap by Danish textile brand Kvadrat, designed in collaboration with Prada co-creative director Raf Simons. Louis Vuitton's jacquard cap and Brazil-inspired label Frescobol Carioca's classic panama design are also high on our wish lists for the season.
kvadrat.dk; louisvuitton.com; frescobolcarioca.com
---
17.
Rovi Lucca
Italy
During Italy's lockdown, Fabrizio Taliani, a menswear designer whose CV includes Zegna and Hugo Boss, and Bradley Seymour, a creative director from Australia, found space away from their hectic lives in Milan to let new ideas blossom. The result is the pair's new clothing label, Rovi Lucca. The casual-outerwear brand draws inspiration from the Tuscan countryside around Lucca, where Taliani and Seymour holed up.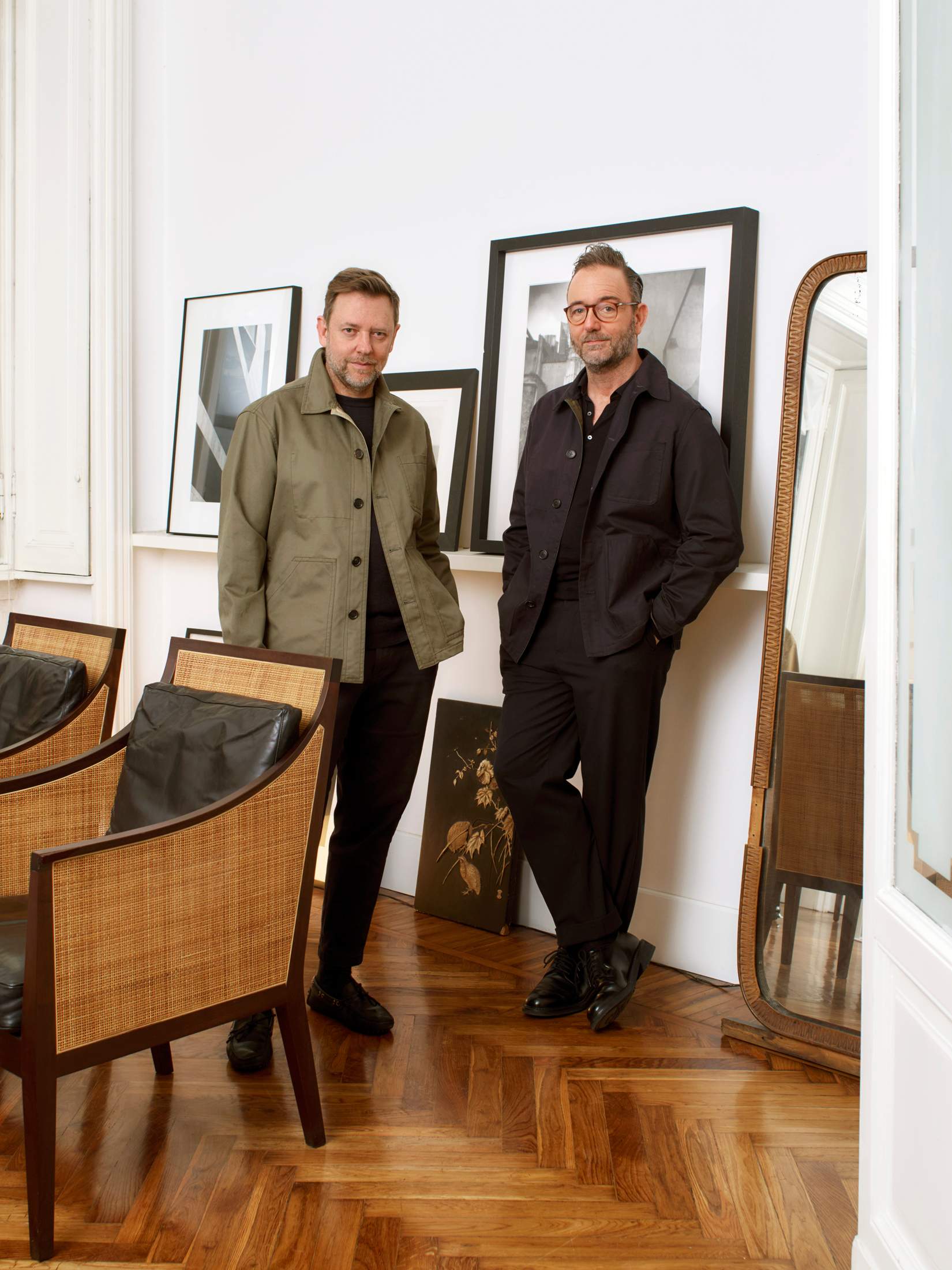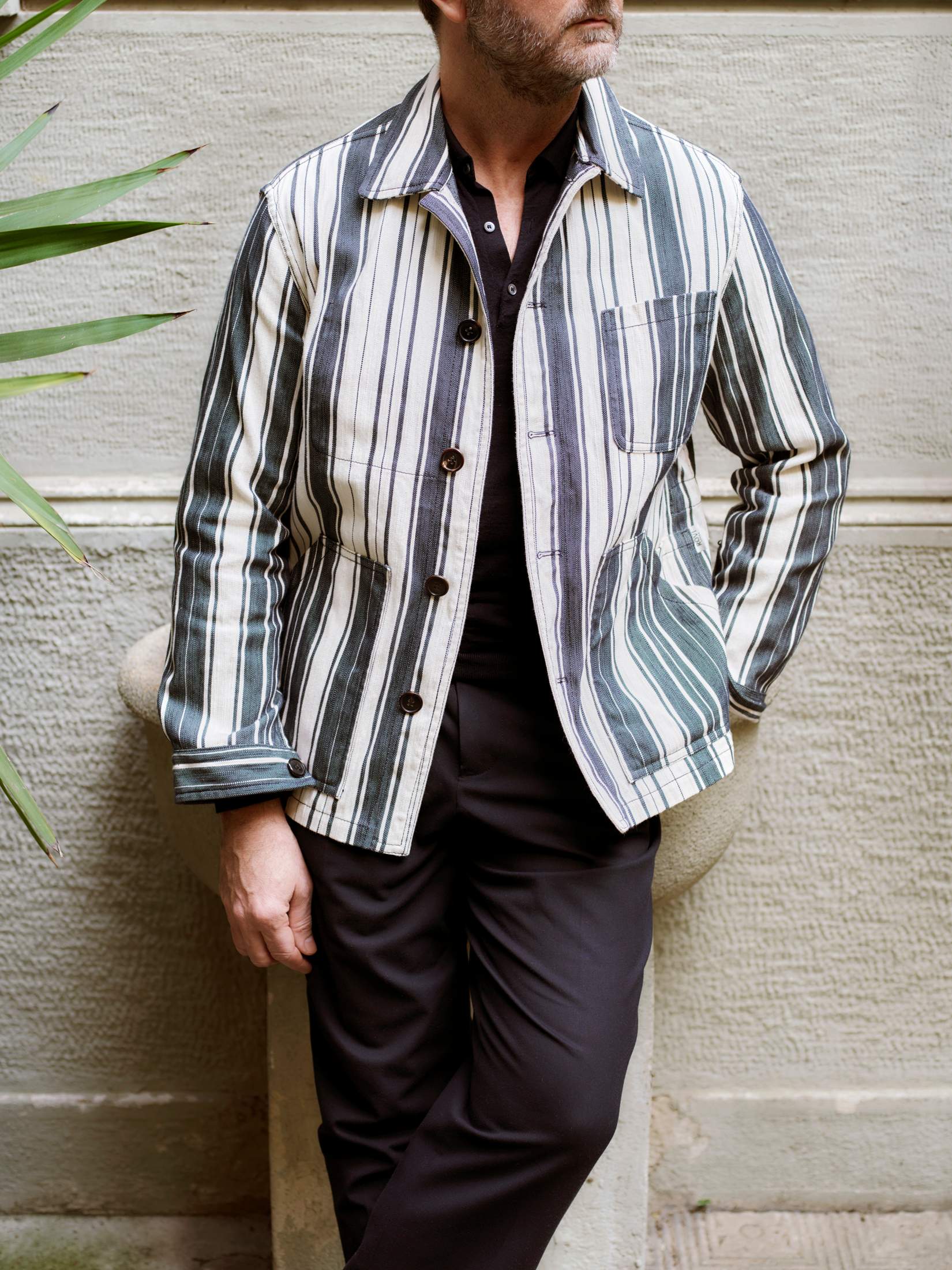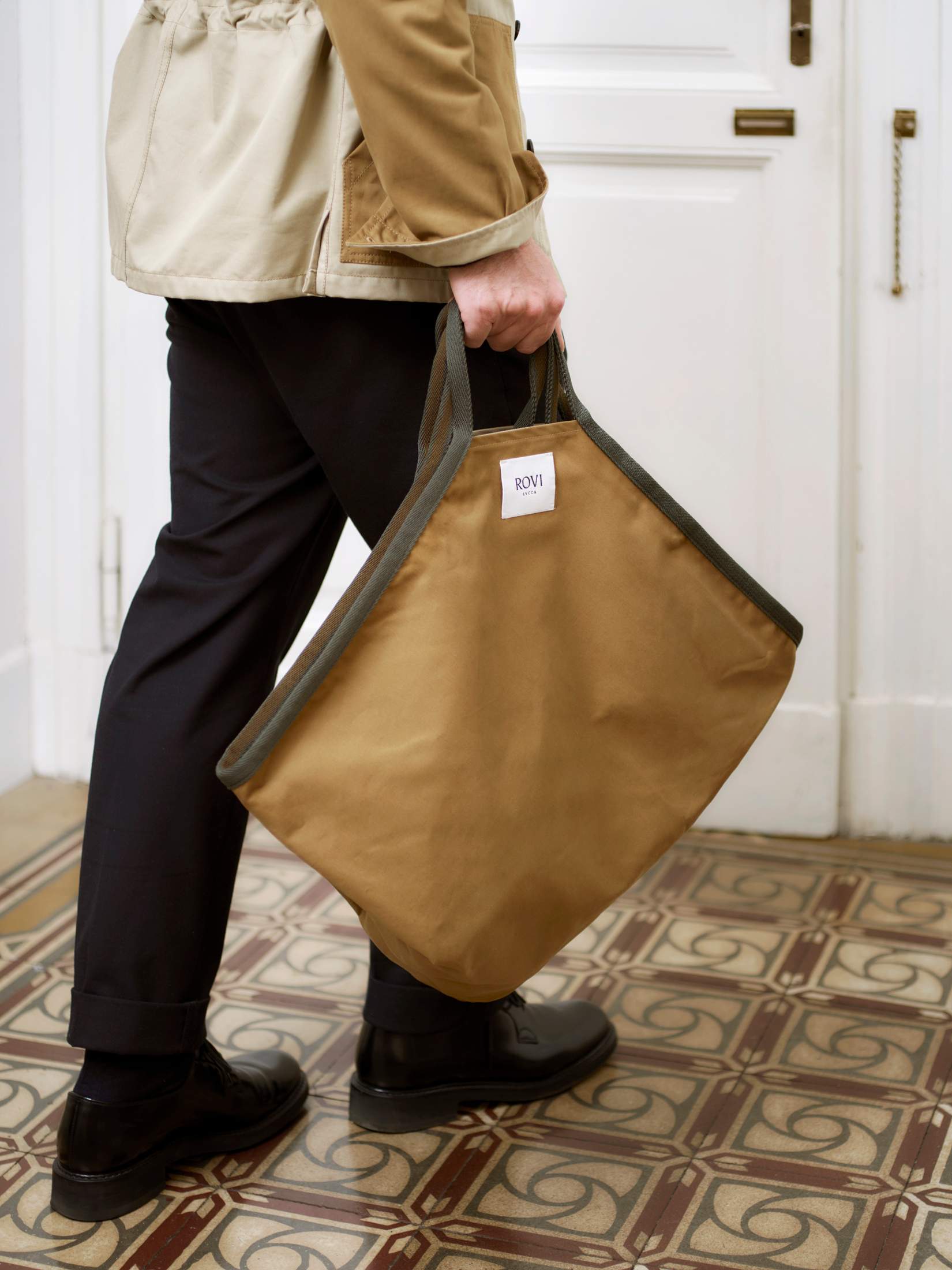 "We wanted to share that connection with nature," says Seymour. For its chic yet functional Lucchese garden jacket, Rovi Lucca sourced cotton twill from a mill in England, known for making sturdy fabrics for trench coats. The "Made in Italy" collection also includes a smart adjustable apron and spacious double-faced-cotton log carrier for transporting cuttings or groceries. 
Rovi Lucca's debut collection has caught the eye of global retailers, including menswear buyer Bruce Pask, who will launch the Milanese label at Bergdorf Goodman this spring.
bergdorfgoodman.com
---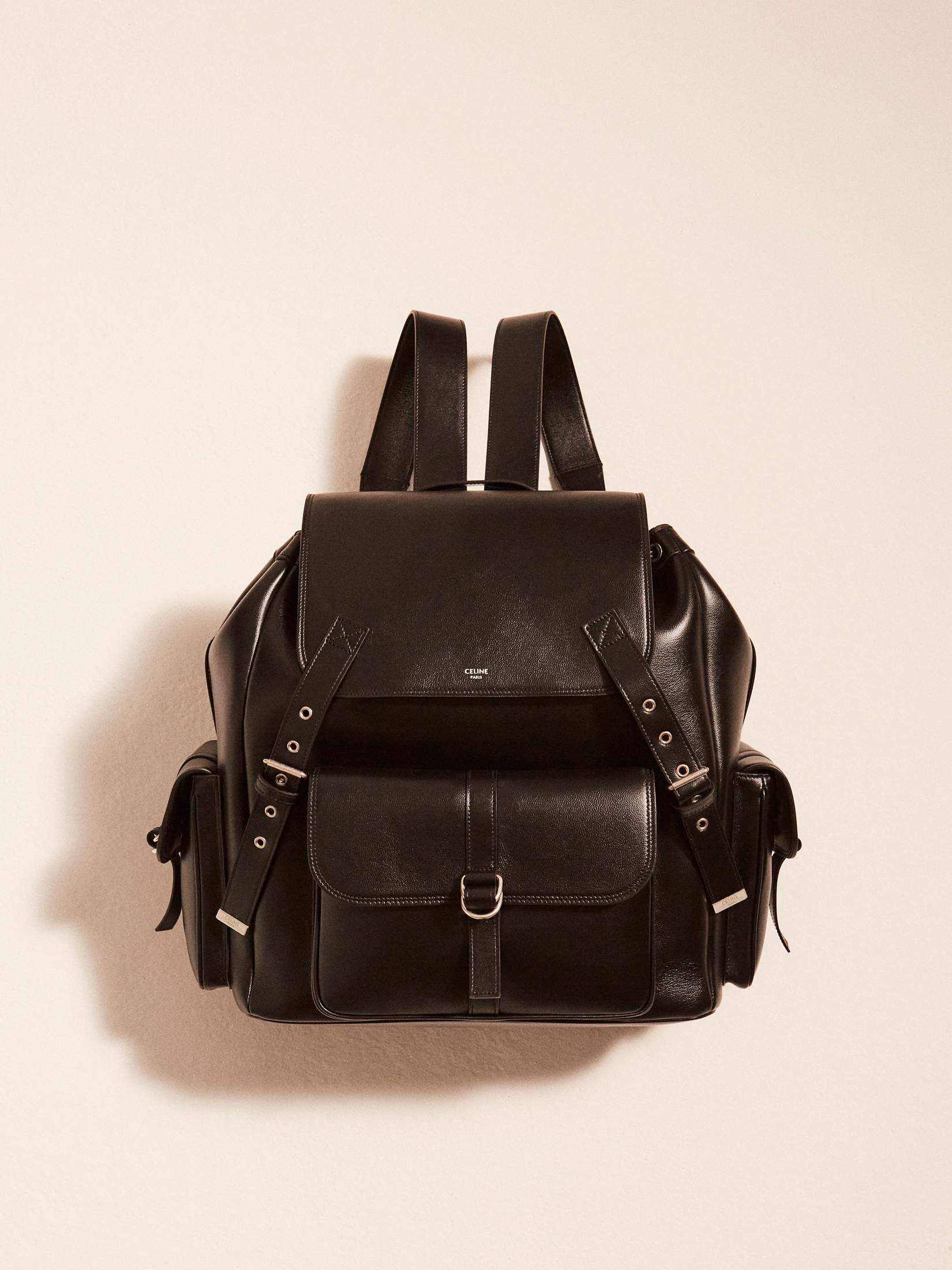 18.
Celine
France
Roomy totes and oversized backpacks are fast becoming a mainstay at Celine under the creative direction of Hedi Slimane. The label's most recent collection presentation, which took place at Paris nightclub Le Palace, featured plenty of these leather accessories, worn with rock'n'roll-inspired leather jackets and slim trousers. This black leather number with silver finishes (pictured) is a functional, everyday option with pockets and an adjustable strap so that it can be carried over the shoulder.
celine.com
---
19.
Neithers
South Korea
Seoul-born designer Dukhyun Won created Neithers to offer logo-free, utilitarian clothes. His fast-growing label, launched in 2017, has expanded distribution across South Korea, Japan and Taiwan. The brand stands out for its sturdy fabrics and relaxed silhouettes, characteristic of Seoul's fashion scene. We like the signature Barista shirt.
neithers.co.kr
---
20.
Tembea
Japan
Tembea might be synonymous with high-quality totes in Japan but the Tokyo-based label also makes elegant leather wallets, hats and socks. We rate these brightly coloured pairs, featuring seamless toes.
torso-design.com
---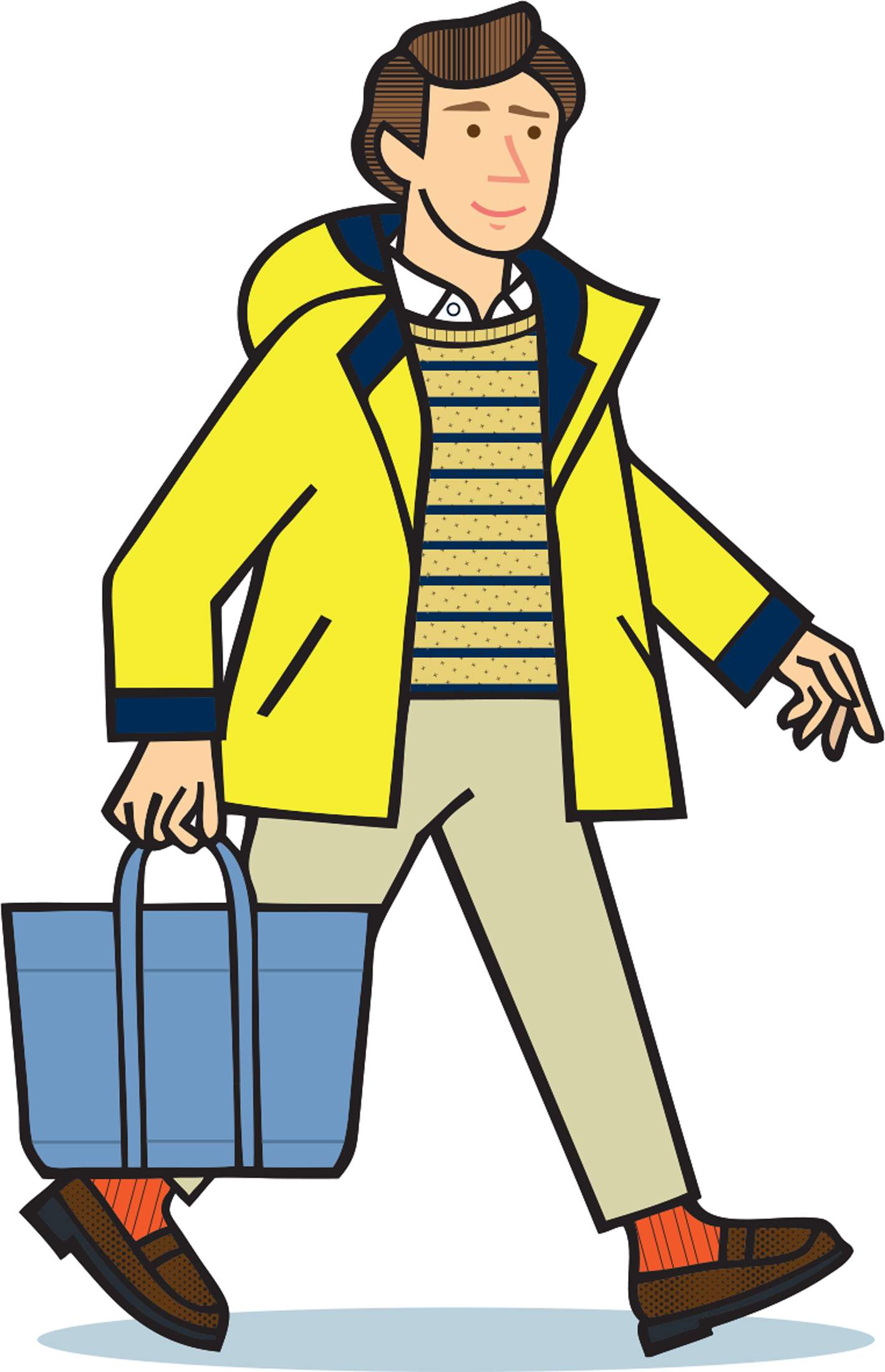 21.
Amiacalva
Japan
Amiacalva is an Osaka-based bag brand that makes everything from totes and backpacks to shoulder bags. It uses "Made in Japan" cottons and nylons, as well as an original canvas fabric for its functional products. The designs are distinctly minimal, letting the quality speak for itself.
amiacalva.com
---
22.
Asket
Sweden
Swedish brand Asket designs single collections of classic clothing to stand the test of time – think merino-wool jumpers, twill chinos and wool coats for all seasons. Its approach to dressing has been resonating globally. "This year will be about scaling up," says Jakob Dworsky (pictured), who founded the label in 2015 alongside August Bard Bringéus. "We want to grow the team while keeping the same spirit."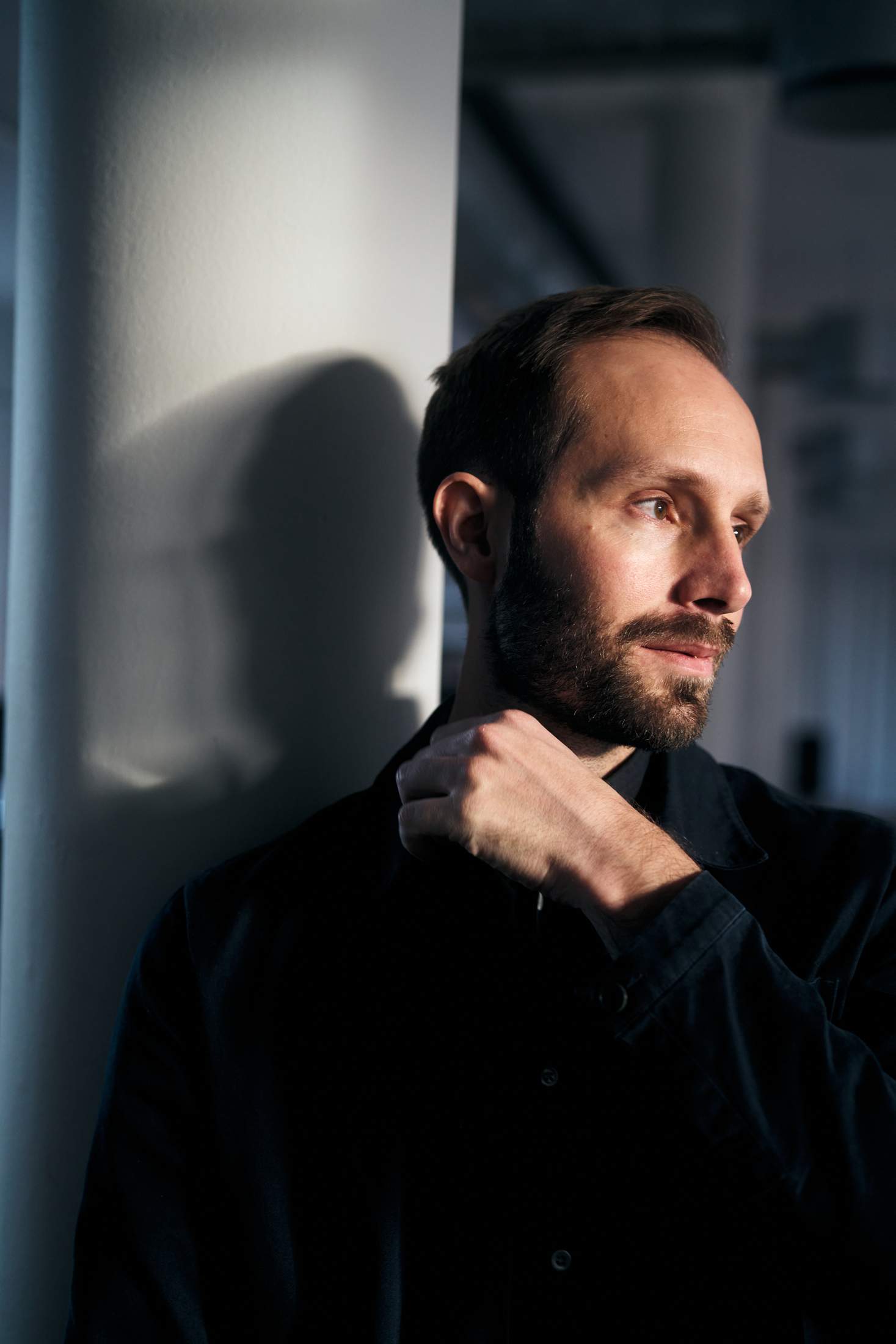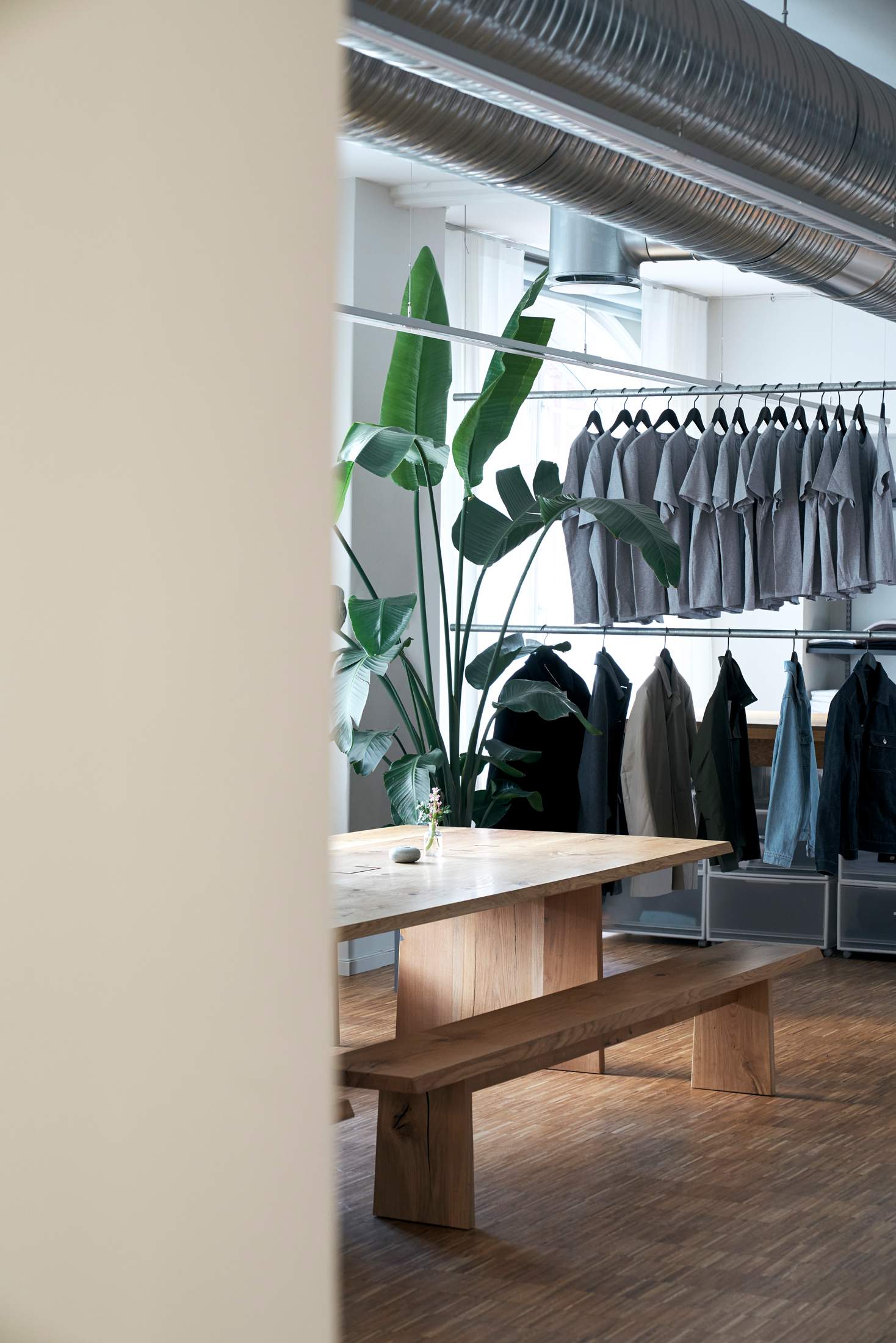 Asket opened its first shop in Stockholm's upscale Norrmalm in 2021. "We realised the need for physical retail because we're selling high-quality garments with a great fit," says Dworsky. "If you can't feel them or try them on, there will be a barrier for some customers." 
Asket plans to expand its physical retail network to the UK and Germany, where Scandinavian minimalism is increasingly popular. "It gives us a head start," says Dworsky. "We're a minimalist brand. Asket means 'an aesthete' in Swedish; it's about refraining from excess and focusing on what matters."
asket.com
---
23.
Unfeigned
Spain
Madrid-based Unfeigned stands out for its high-quality organic or recycled materials and comfortable yet sleek designs, including velour polo shorts, workwear-inspired cotton jackets and sporty vests. Founded by Rafa Gómez in 2019, the label has grown a robust wholesale business around the world, working with retailers in the US, UK, Germany and Japan.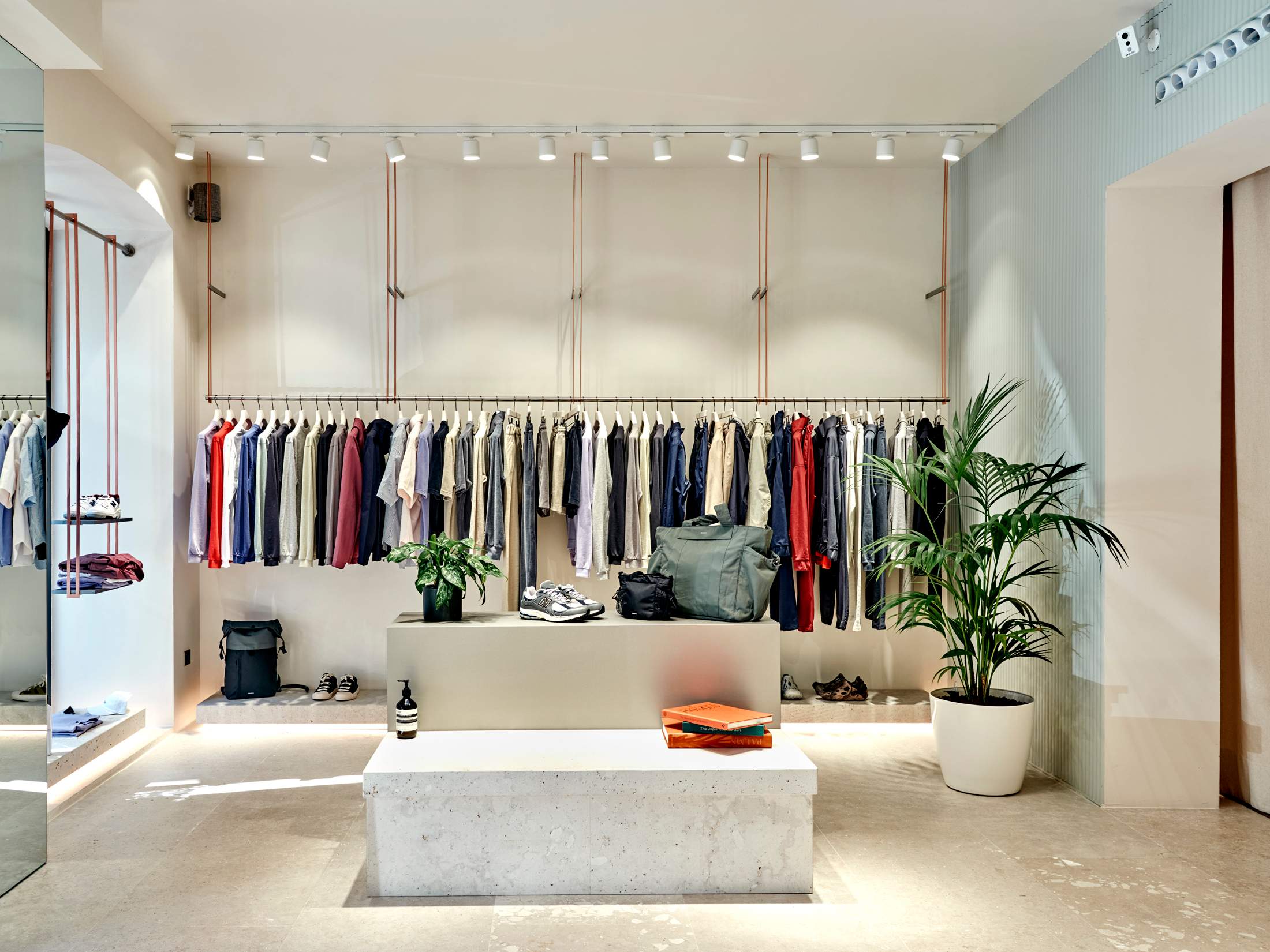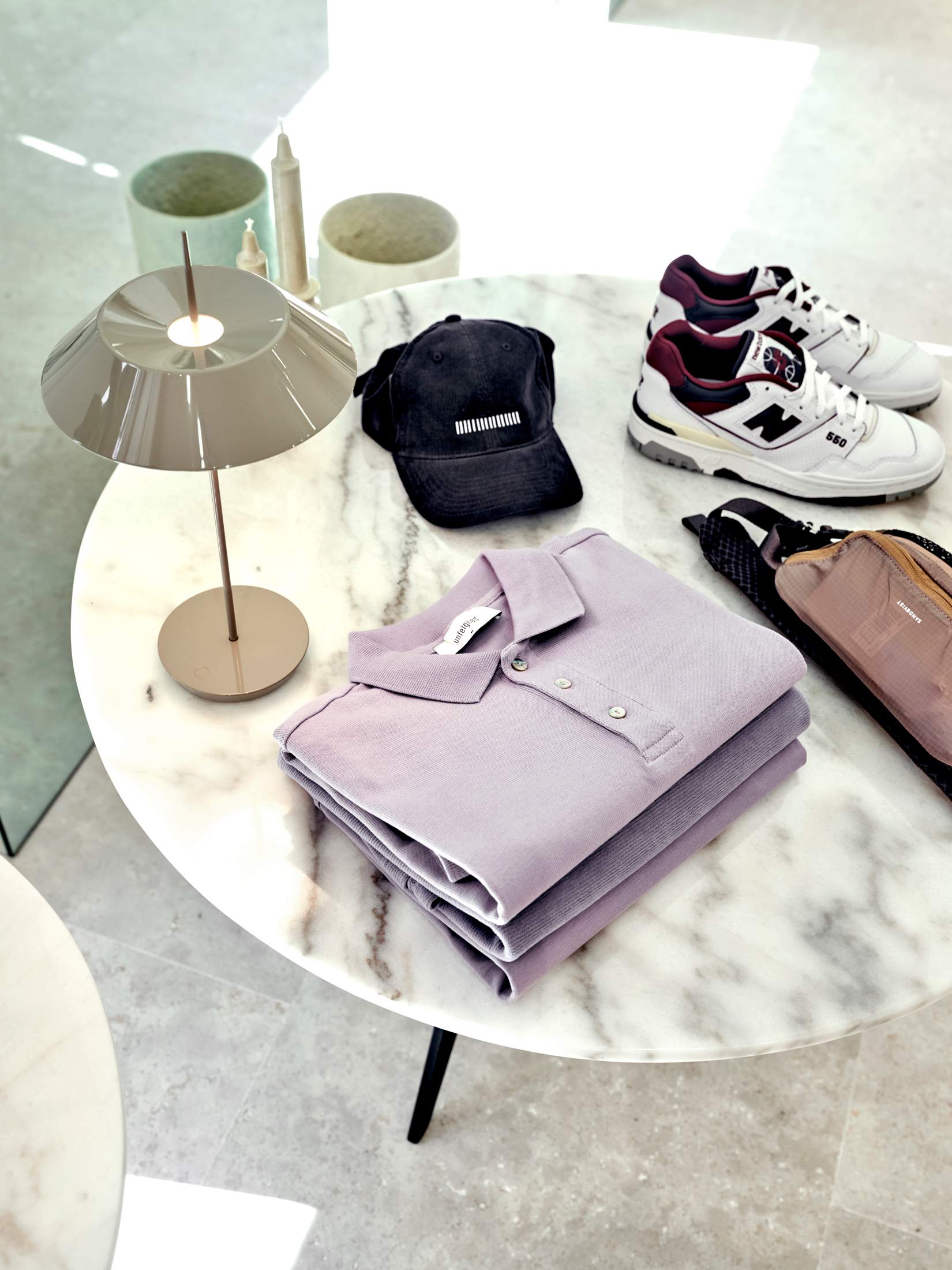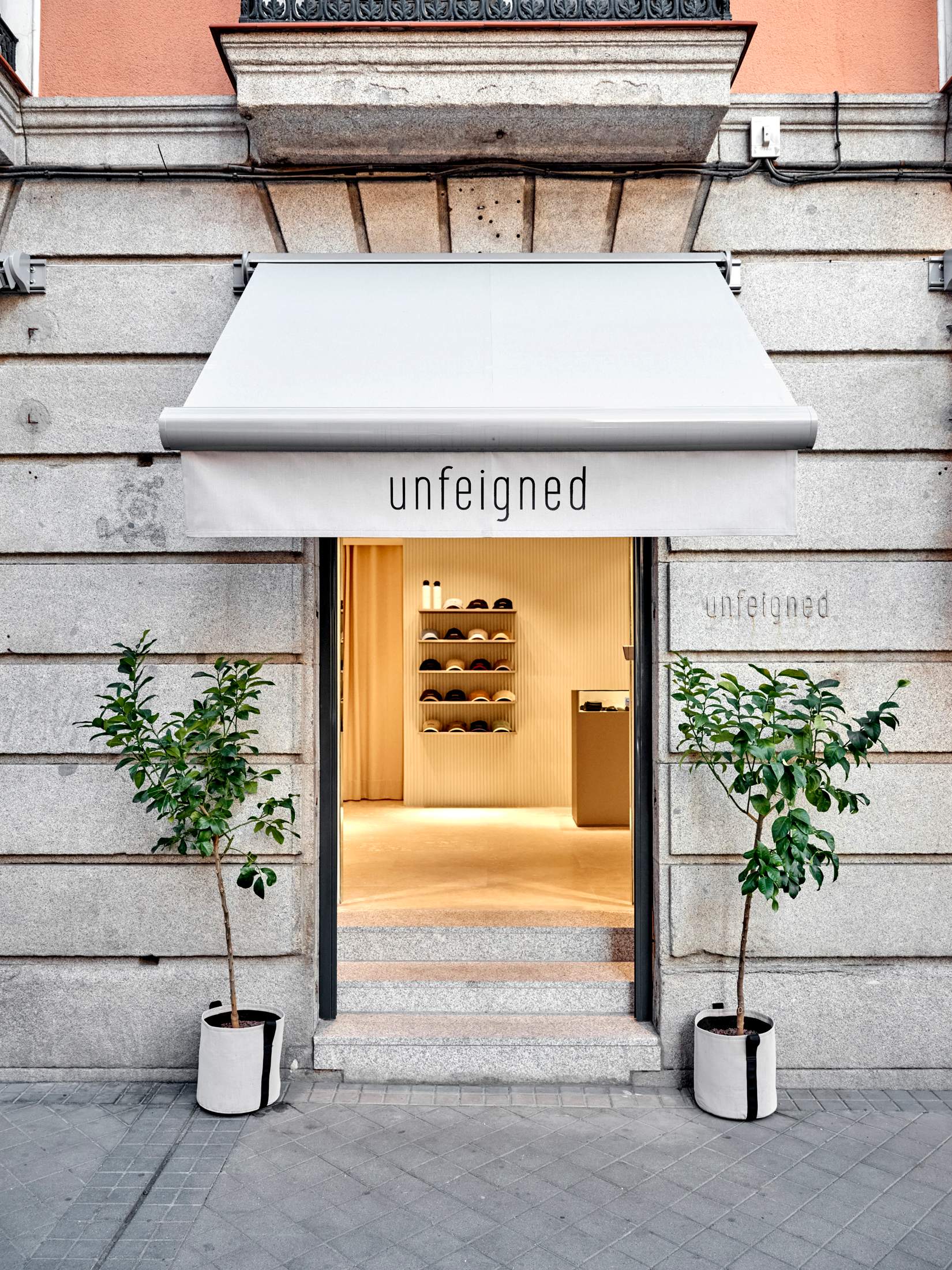 Unfeigned has built on that success by opening its first physical shop, in Madrid's Salesas district. Designed by Estudio Morgan, it captures the label's understated aesthetic. "We wanted to reflect the values of the brand: simplicity, sustainability and quality," says María Gómez, the founder's sister. She emphasises the attention that went into designing the fitting rooms. "We wanted great lighting to ensure that the clothes look exactly how they will when you're out on the streets or at a restaurant." The shop also stocks products from third-party brands, such as New Balance and Merrell trainers and Sandqvist backpacks.
unfeignedgear.com
---
24.
Emporio Armani Icons
Italy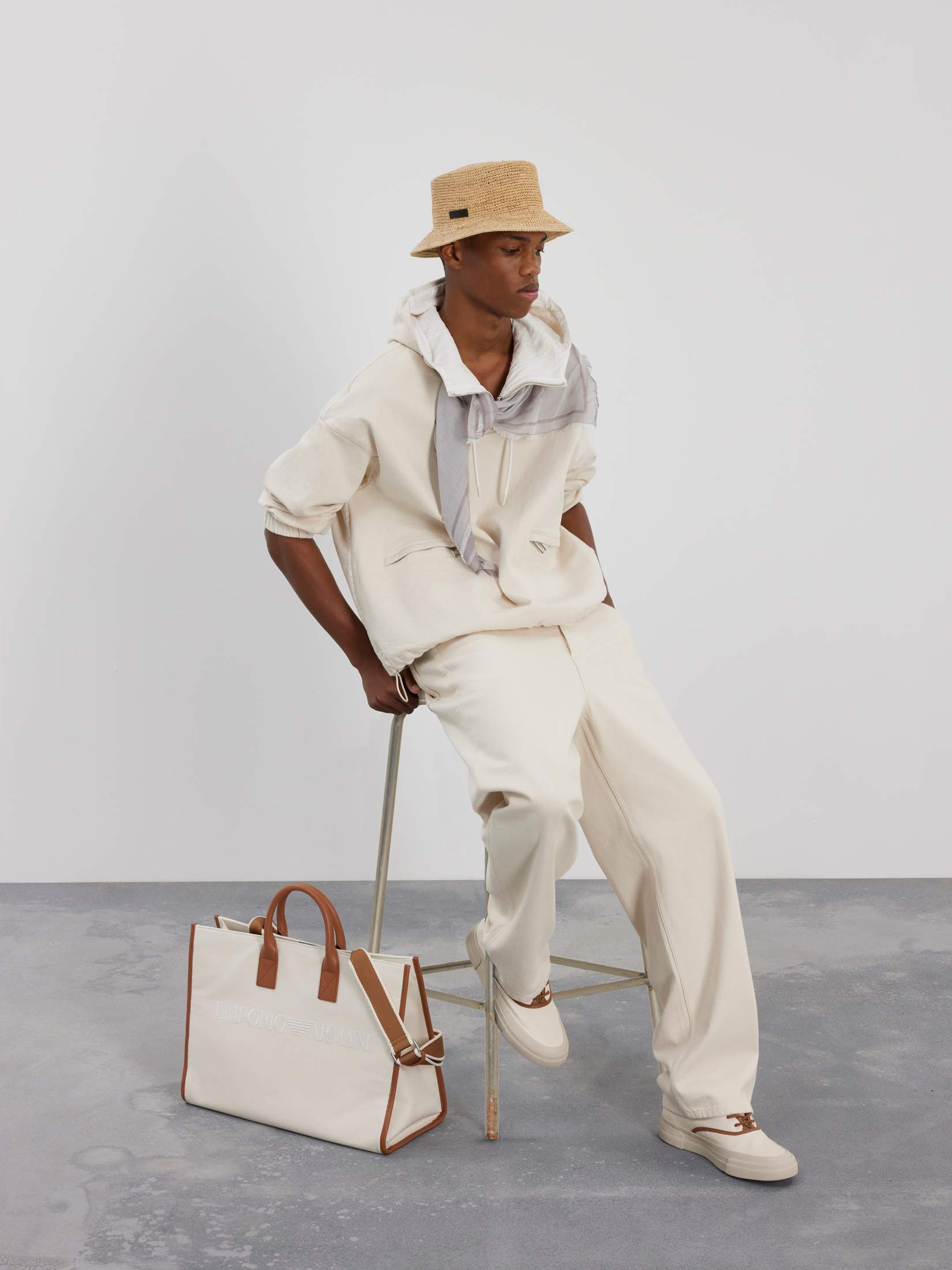 As part of its new spring releases, Emporio Armani is debuting Icons, a new capsule collection that brings together some of the brand's most timeless silhouettes. Focusing on neutral navy and off-white shades, the collection doubles down on day wear, such as loosely tailored trousers, workwear-inspired jackets made using sturdy cotton-poplin and roomy totes. The aim was to add polish and more of a dandy flair to these everyday staples – in line with Armani's commitment to dressing up no matter the occasion or time of day. We recommend the laid-back white suits for aperitivo hour.
armani.com 
---
25.
Spring accessories:
Watches
In time for the new season, here are the timepieces we have our eye on, from models by Swiss watchmakers Jaeger-LeCoultre, Vacheron Constantin and Blancpain to limited-edition watches by Japan's Grand Seiko.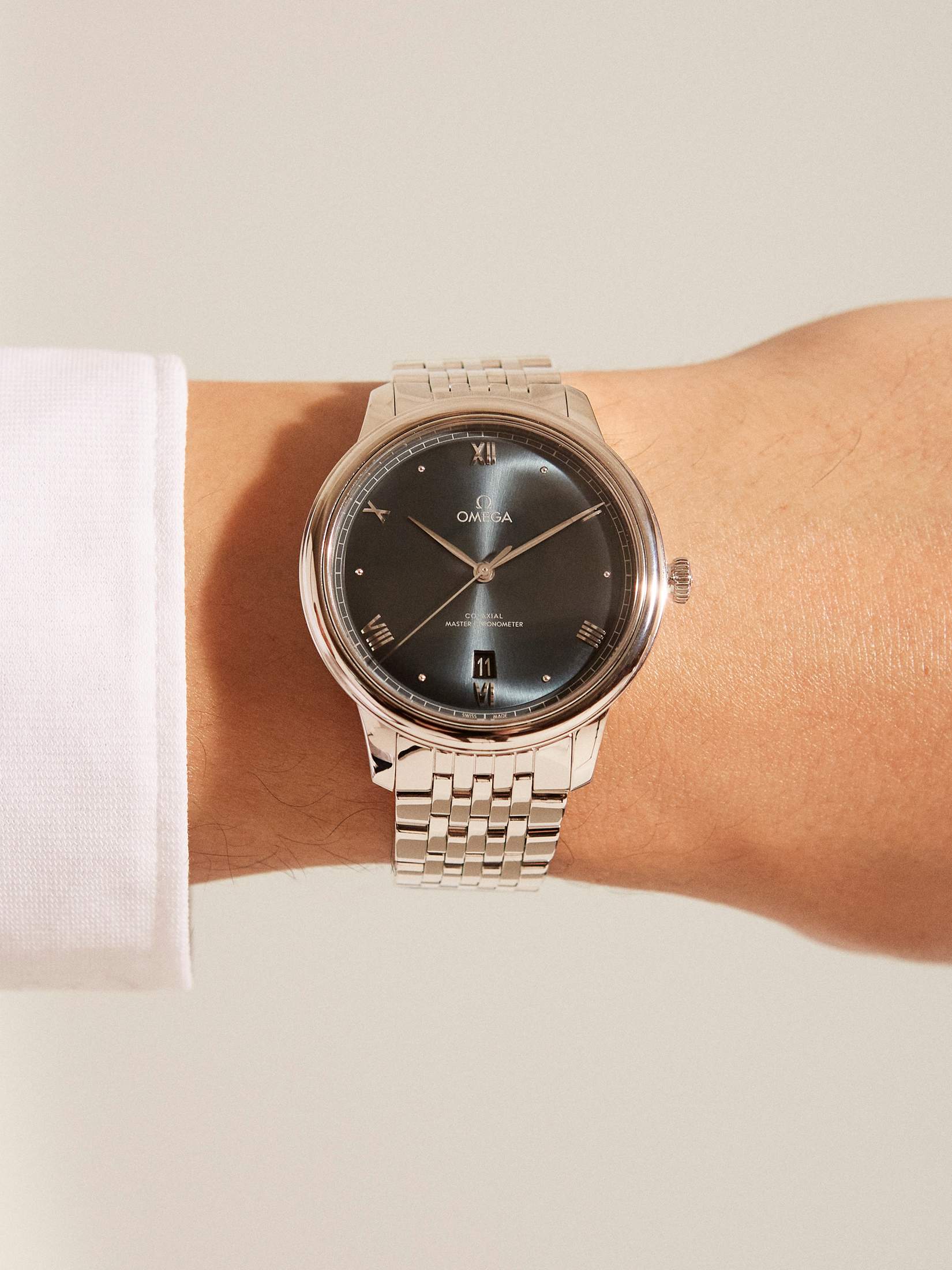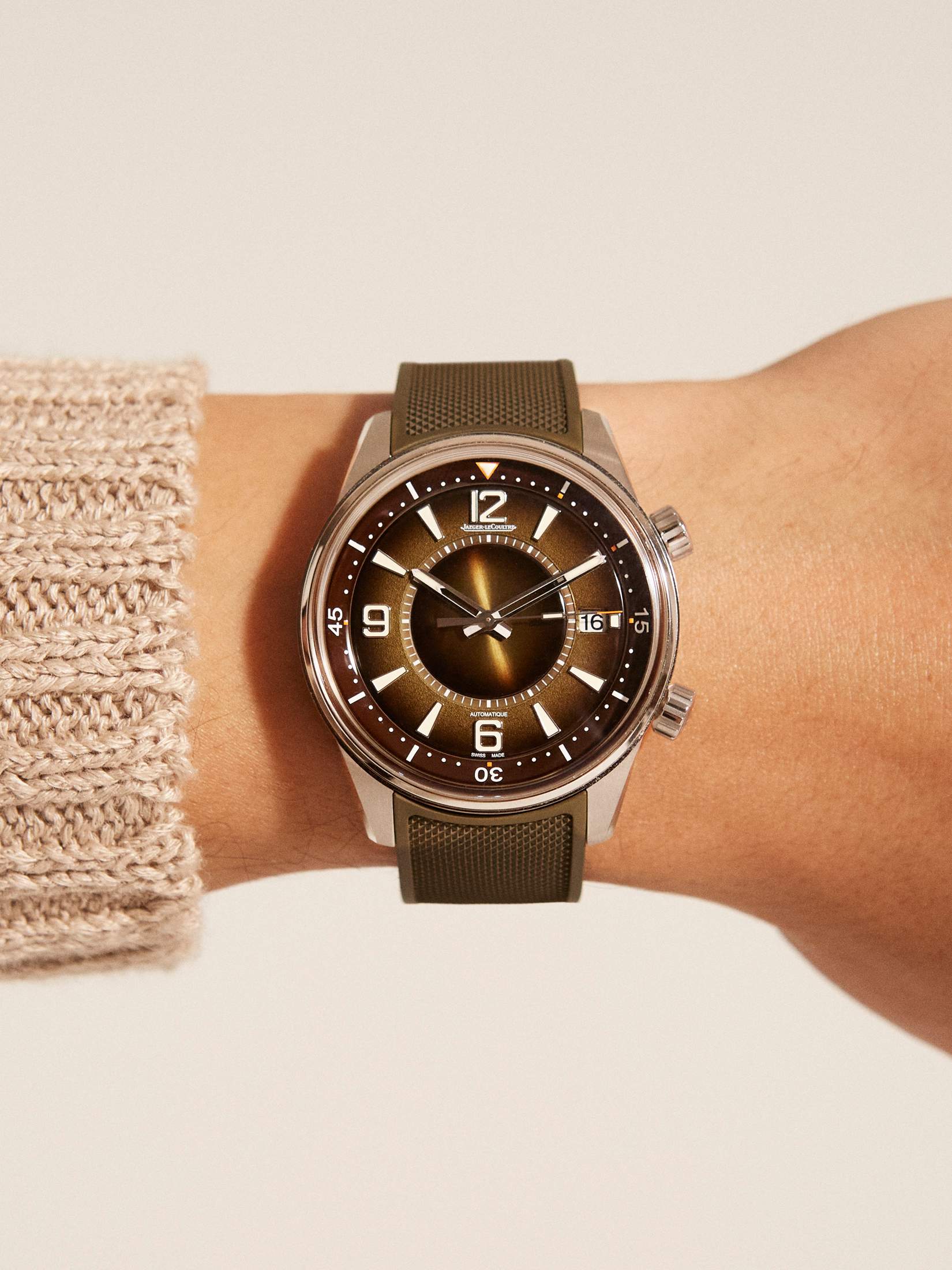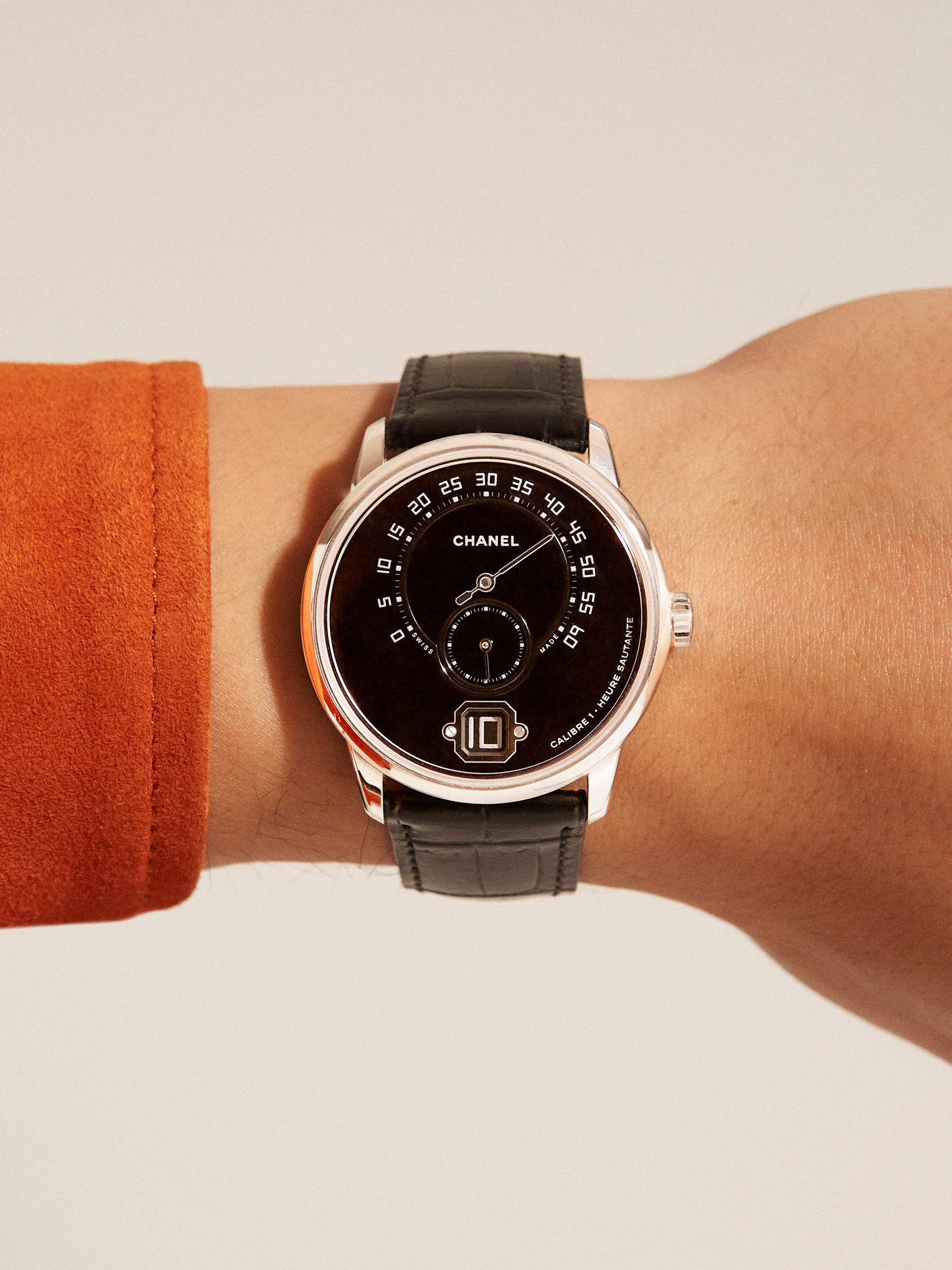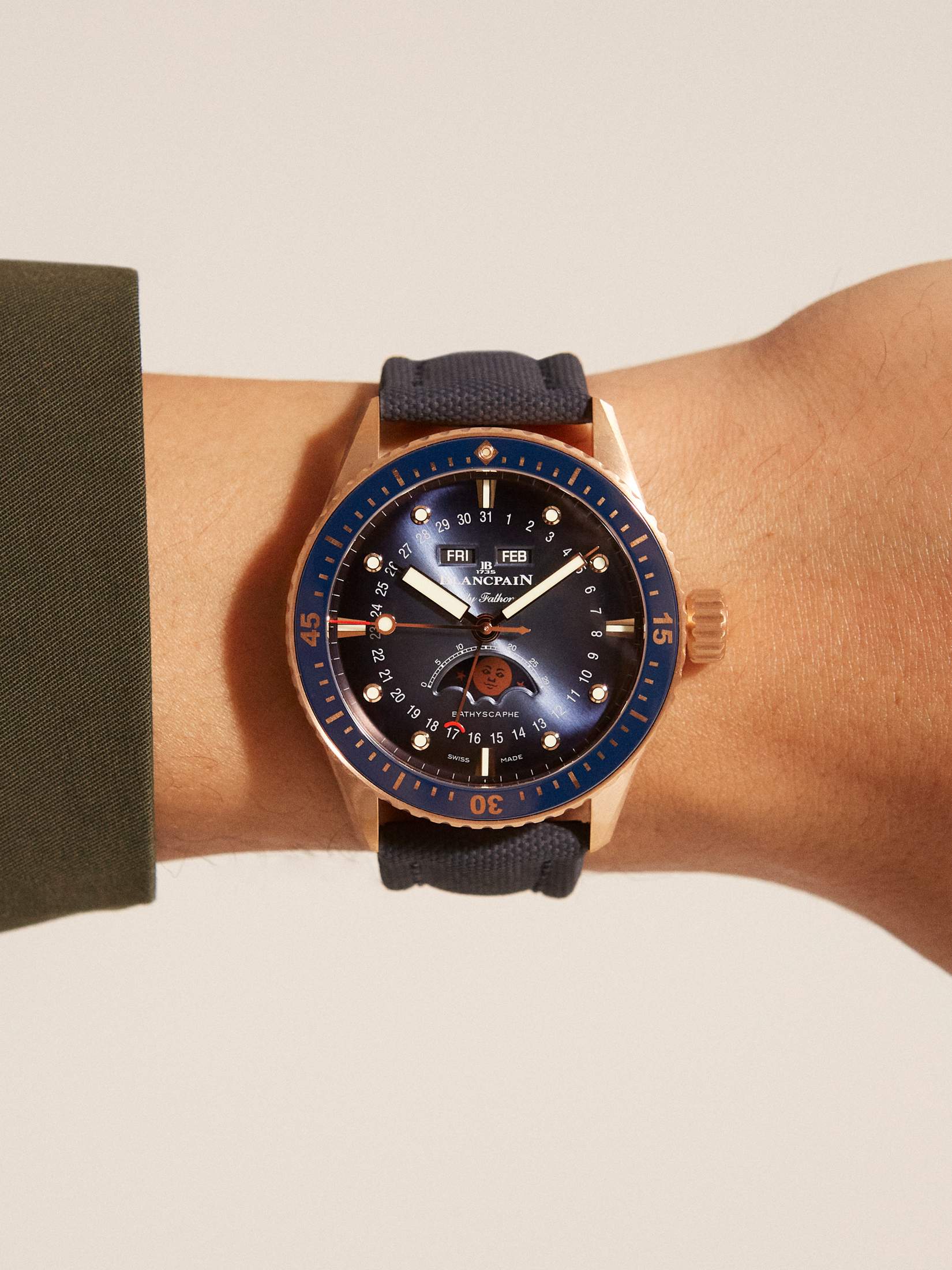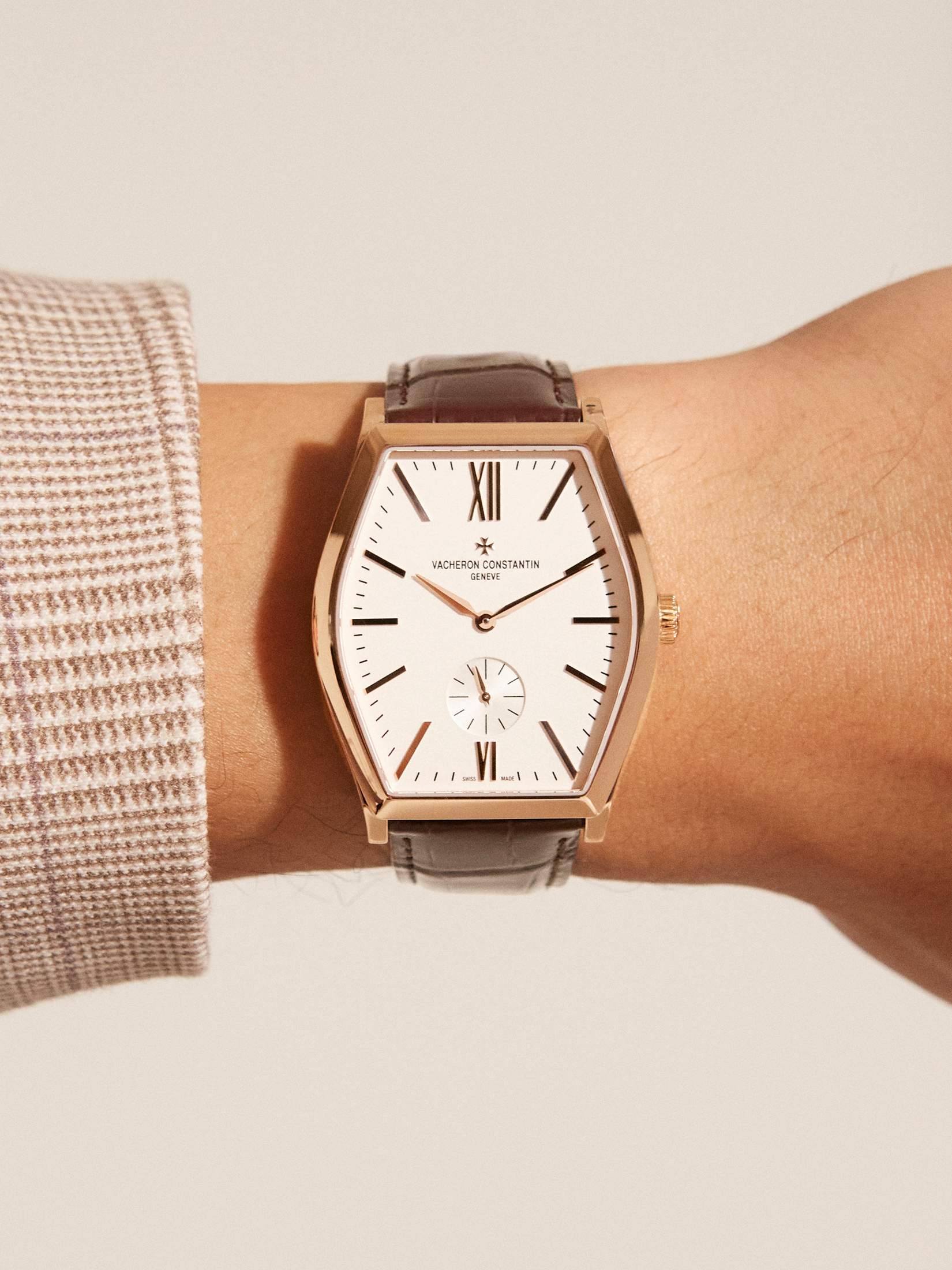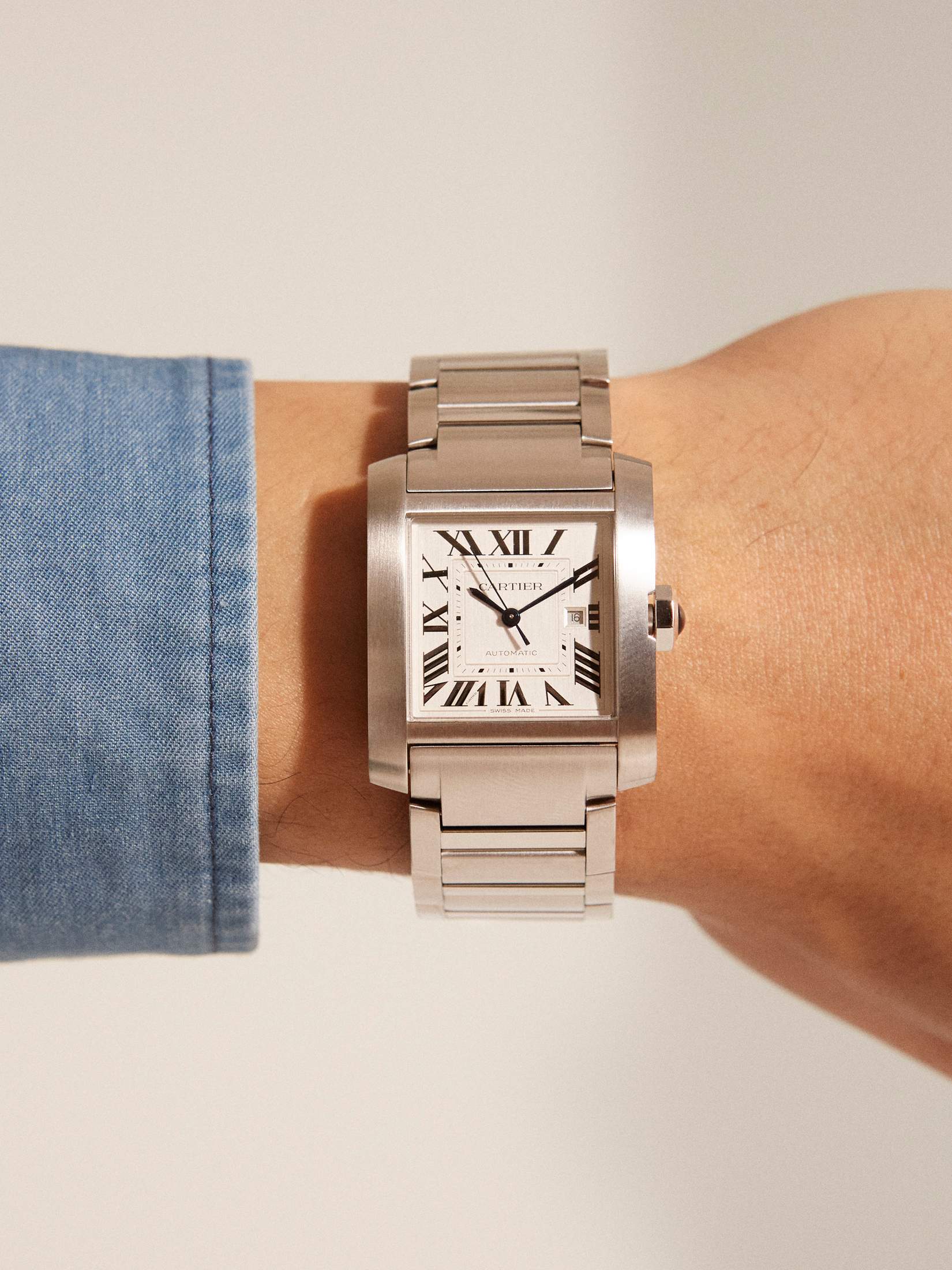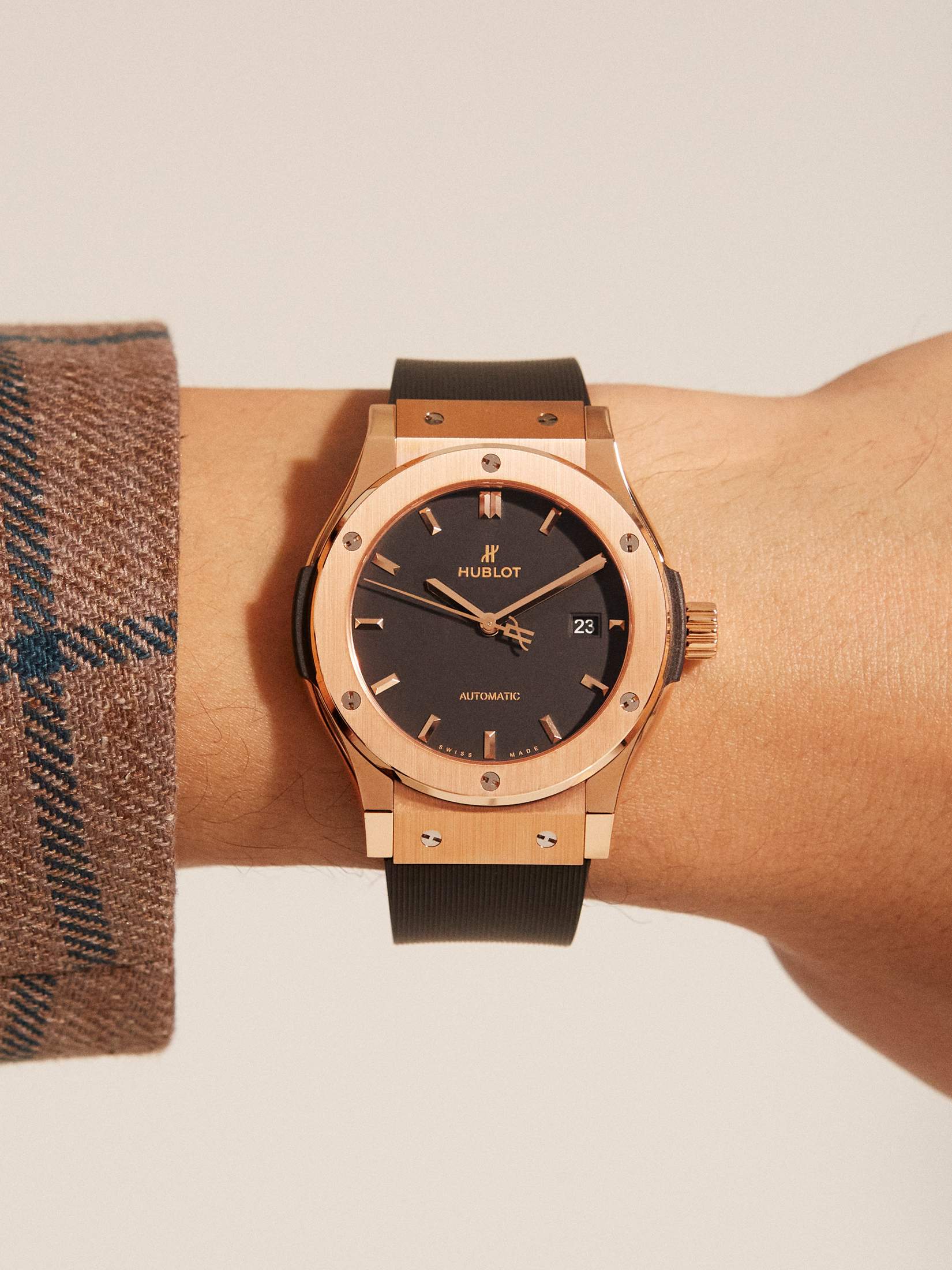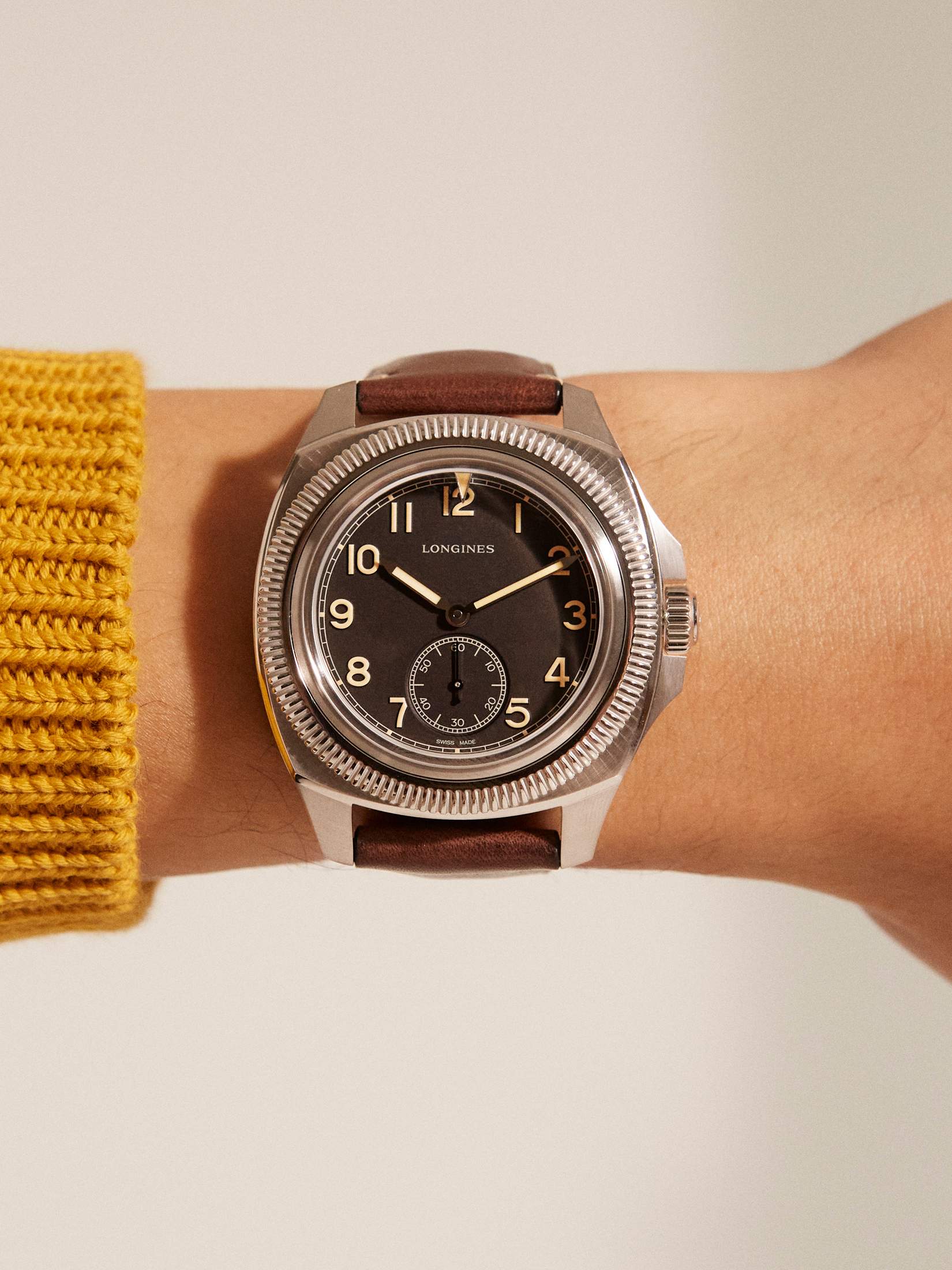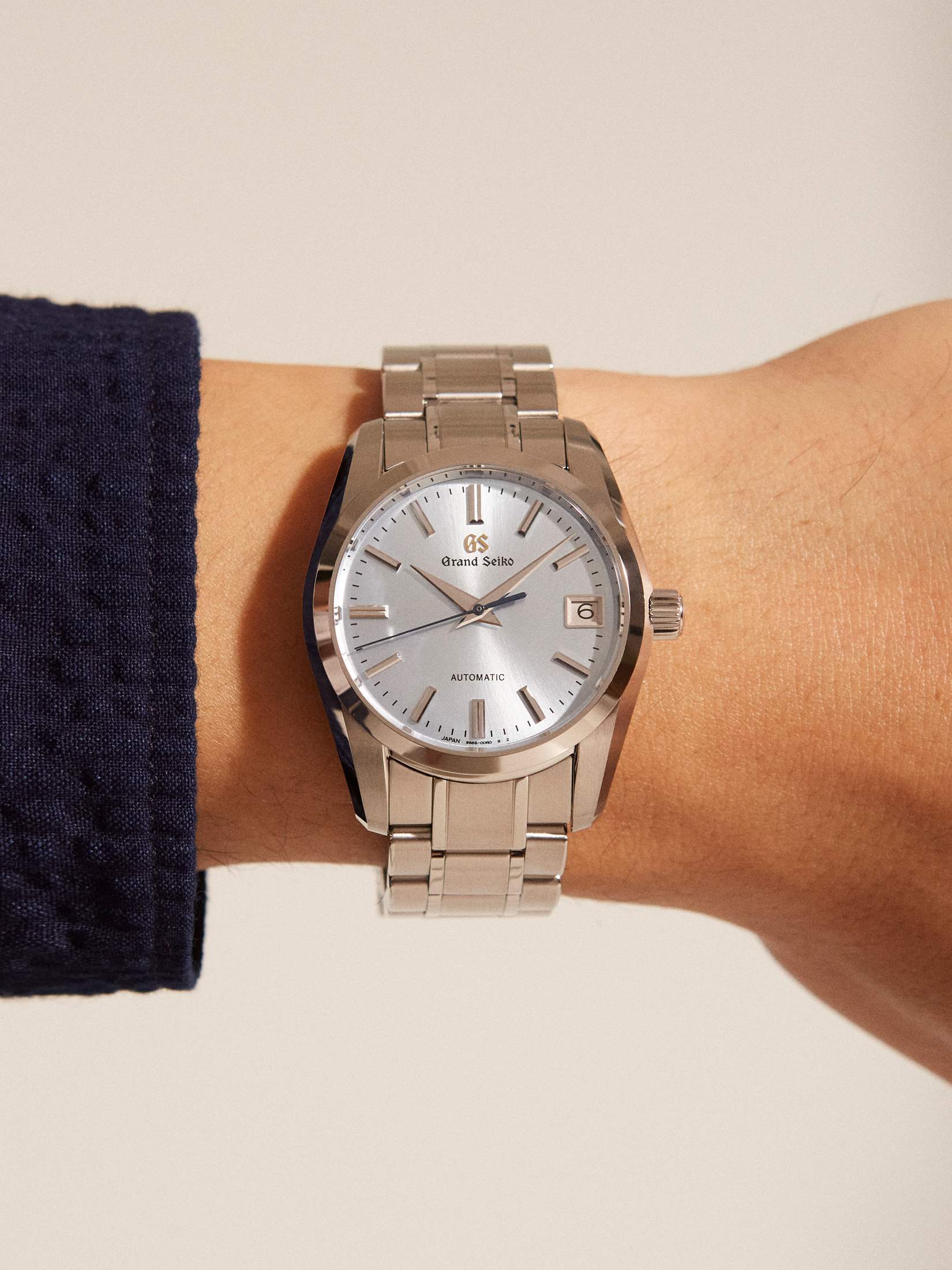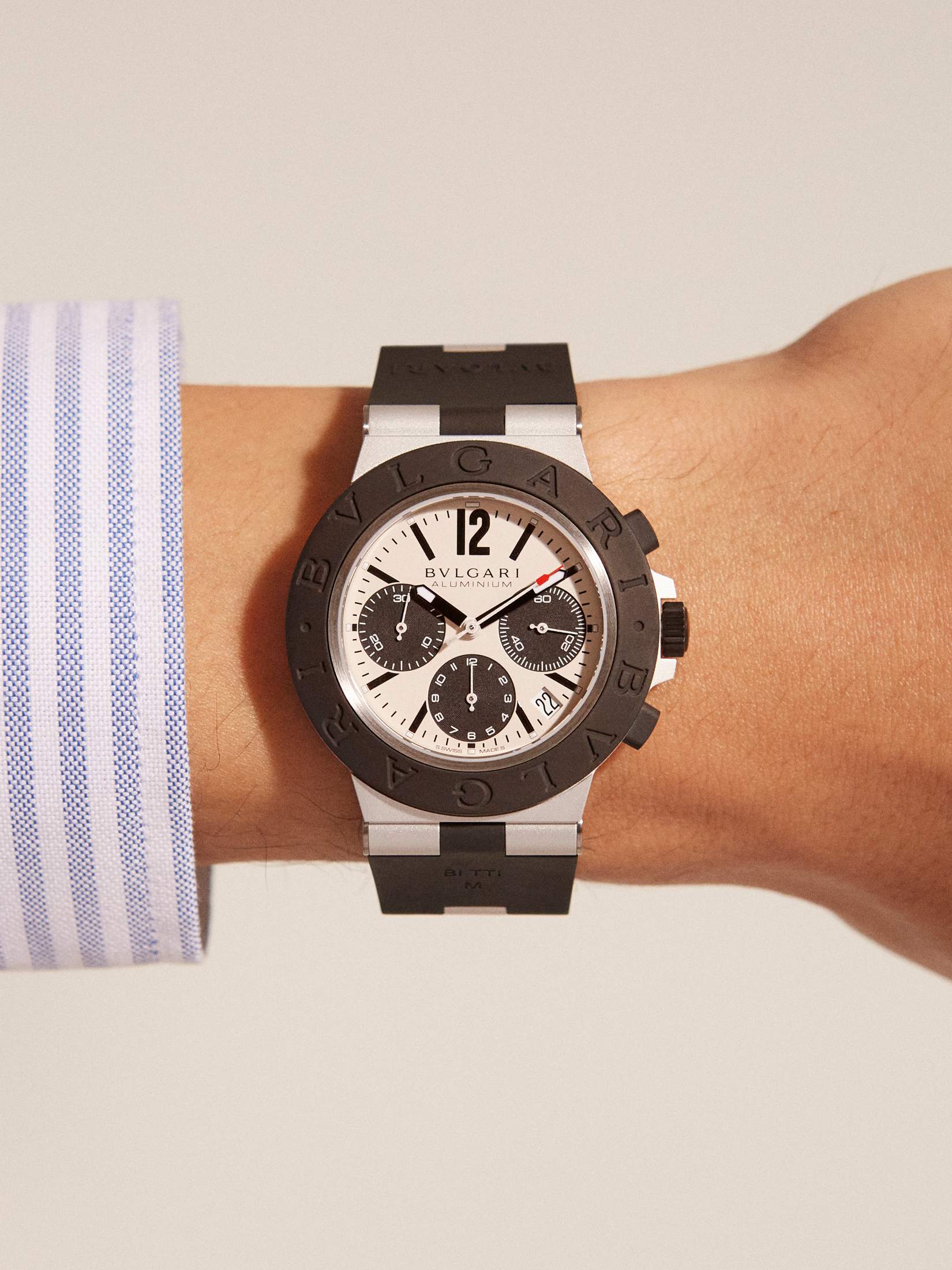 Marking the 25th anniversary of its 9S Calibre watch movement, Grand Seiko's Mid-Heaven model features an elegant, icy-blue dial inspired by the views from Mount Iwate. Also worth noting is Nomos Glashütte's Tangente 38 model, created as part of a partnership between the German horologist and Doctors Without Borders. Limited to 2,021 pieces, the watch was designed to honour the medical organisation's 50th anniversary by donating €100 from each purchase to the charity's team.
Otherwise, a classic silver Tank watch with Roman numerals by Cartier will never go out of style and the De Ville Prestige by Omega, featuring a racing-green face and silver band, will see you through all times of day, from morning meetings to black-tie affairs in the evening.
nomos-glashuette.com; cartier.com; omega.com
Photographers: Dan Wilton, Asuka Ito, Luigi Fiano, Joël Hunn, Ross Mantle, Kohei Take, Nils-Emil Nylander, Carlos Chavarria. still life: Pelle Crepin. illustrator: World of Bofy