The Agenda / Global
Design
Is the fashion for simplified sans-serif logos changing? Plus: why trade halls still matter.
LOGOS ––– global
Make your marque
In recent years there has been a pattern of brands, from carmakers and technology companies to clothing labels, simplifying their logos. In the fashion world, graphic emblems were deleted from brand guides while wordmarks moved from serif to sans serif fonts, with accents and strokes dropped from the letterforms.
It was a logical step for many companies – including Balenciaga, Saint Laurent and Balmain – as the simpler forms, without the flicks and flourishes of a serif typeface, are more accessible in a range of scales and mediums, whether on a computer screen or a shirt. But the tide appears to be turning. Burberry, which began using a sans serif logo in 2018, recently joined the likes of Bottega Veneta and Salvatore Ferragamo in reverting to a serif typeface; it also reintroduced its equestrian knight motif from 1909 in a new shade of light blue.
Burberry's move should be lauded. The change marks a return not only to the brand's roots but to the very essence of the need for branding: to make a company stand out and be readily recognisable among its competitors. In dropping the sans serif font and moving away from wordmarks that look similar to those of other fashion houses, Burberry has brought some visual distinction to its brand.
"The changes mark a return not only to the brand's roots but to the very essence of the need for branding"
From an identity and marketing perspective, this makes sense too. Burberry, under new creative director Daniel Lee, is attempting to reassert itself as one of the top international luxury brands. To do this, it needs to tap into its heritage: serif fonts, unlike the sans serif typefaces popularised in the 20th century and movements like the Bauhaus, have been used since antiquity and so carry the necessary weight and sense of history.
This move by Burberry is a reminder that adjusting logos and wordmarks to follow a trend or to pair better with new technology can strip away a brand's all-important heritage. For those concerned about a move towards sameness, as other fashion houses might follow suit, fear not: serif fonts allow for more differentiation between typefaces thanks to the ability to vary the height, weight and slant of the text. Additionally, the presence of these accents and strokes helps to create distinction between letterforms, making such fonts easily legible even when used on smaller formats, such as phones or clothing tags. The serif, then, can be safely welcomed back.
---
On Design
nic monisse on...
Why trade halls matter
"Do trade halls still matter?" asked Lise Refslund Kirkegaard, head of brand marketing at Carl Hansen & Søn, over dinner at Stockholm Design Week. Responsible for much of the Danish furniture firm's events, Refslund Kirkegaard was mulling over whether there was merit in brands and designers continuing to attend such shows, where extravagant stands display their work.
"You meet your friends and competitors and have conversations about work. The social part of the fair is super important"
It's a valid question. Traditional trade fairs are competing with numerous spin-off design weeks that now take place in city centres, where there's natural foot traffic and existing showrooms. In Milan, Salone del Mobile (taking place from 18 to 23 April this year) competes with Fuorisalone in the city's design district, while 3 Days of Design in Copenhagen has ditched the trade hall altogether. There's understandable concern but Stockholm Design Week, where Refslund Kirkegaard raised the question, might hold some answers.
Think smaller 
Recognising the need to make trade fairs easy to navigate for attendees, organisers have been rightsizing furniture shows. Stockholm kept its fair to just three halls, while Salone del Mobile's 2023 iteration will, for the first time, see all its exhibitors displaying on the ground floor of the multi-level Fiera Milano.
"Everyone's here and everyone's really positive," says Bo Hellberg, chief marketing officer at Swedish brand String Furniture. "You meet your friends and competitors and have conversations about work. The social part of the fair is super important."
Walking monocle through String's stand, Hellberg talks of the importance of having a central gathering point for the industry as well as championing emerging design.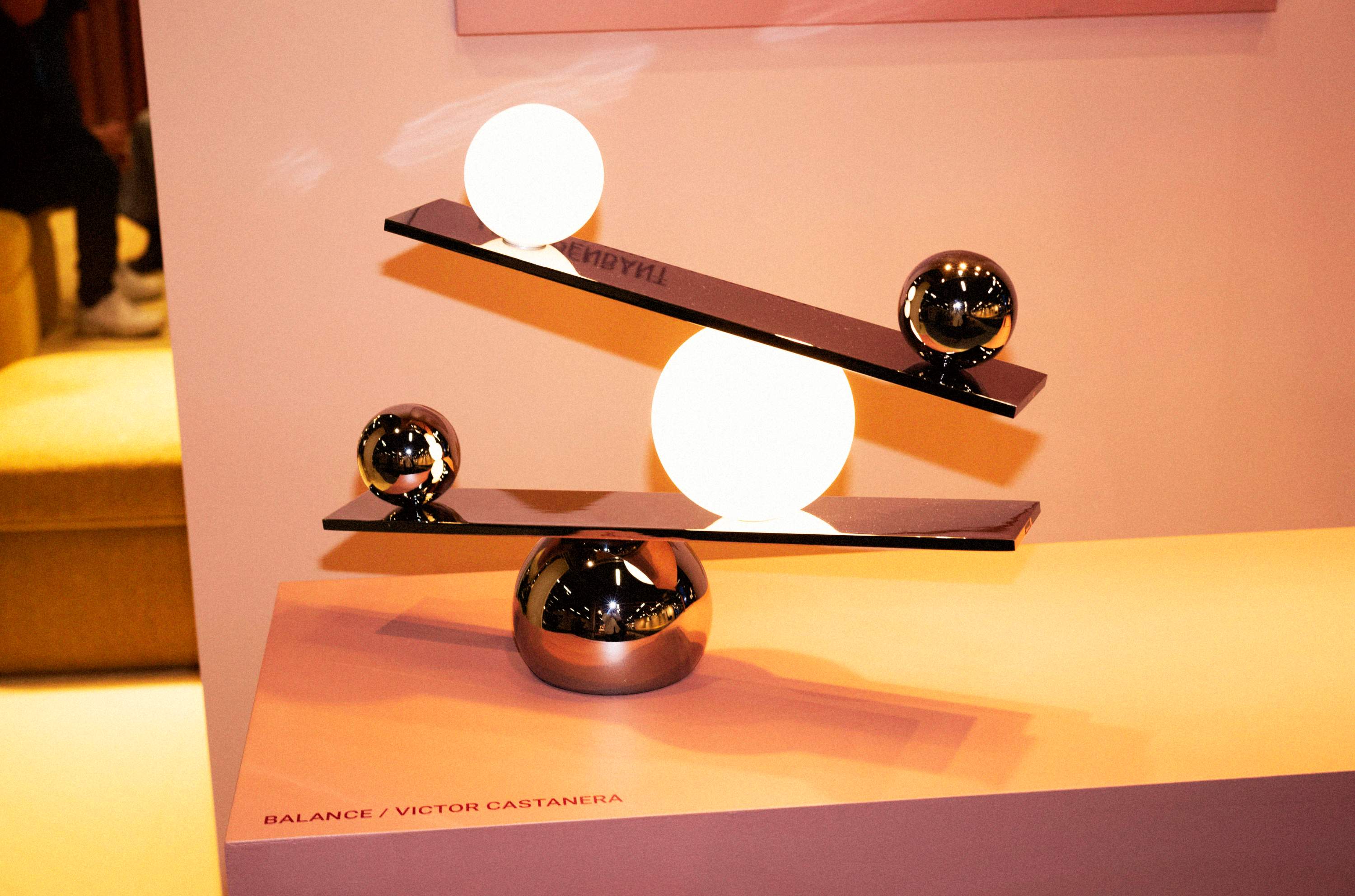 The headline act at the fair was Greenhouse, an area for new talent; this year it was busier and buzzier than the stalls of established brands, with many of those firms also getting involved in Greenhouse. String, for instance, presented a scholarship to design student Daniel Odentia, helping him further his studies, while just beyond the Greenhouse section, acoustics company Baux displayed the efforts of eight young designers commissioned to research the link between materials and wellbeing.
"As a designer, it's important not to be closed off in your bubble," says Kristin Erlendsdottir, an interior architecture student presenting her work with Baux. "And that's exactly what you can get here. To meet people and brands, and talk and share experiences is really important." It seems, then, that the trade hall still matters.
---