Inventory: Travel / Franschhoek
Field days
For the Dutch couple who run Sterrekopje among the valleys and fields near Stellenbosch in South Africa, operating a hotel that encourages guests to interact with its staff is as natural as the bucolic surroundings.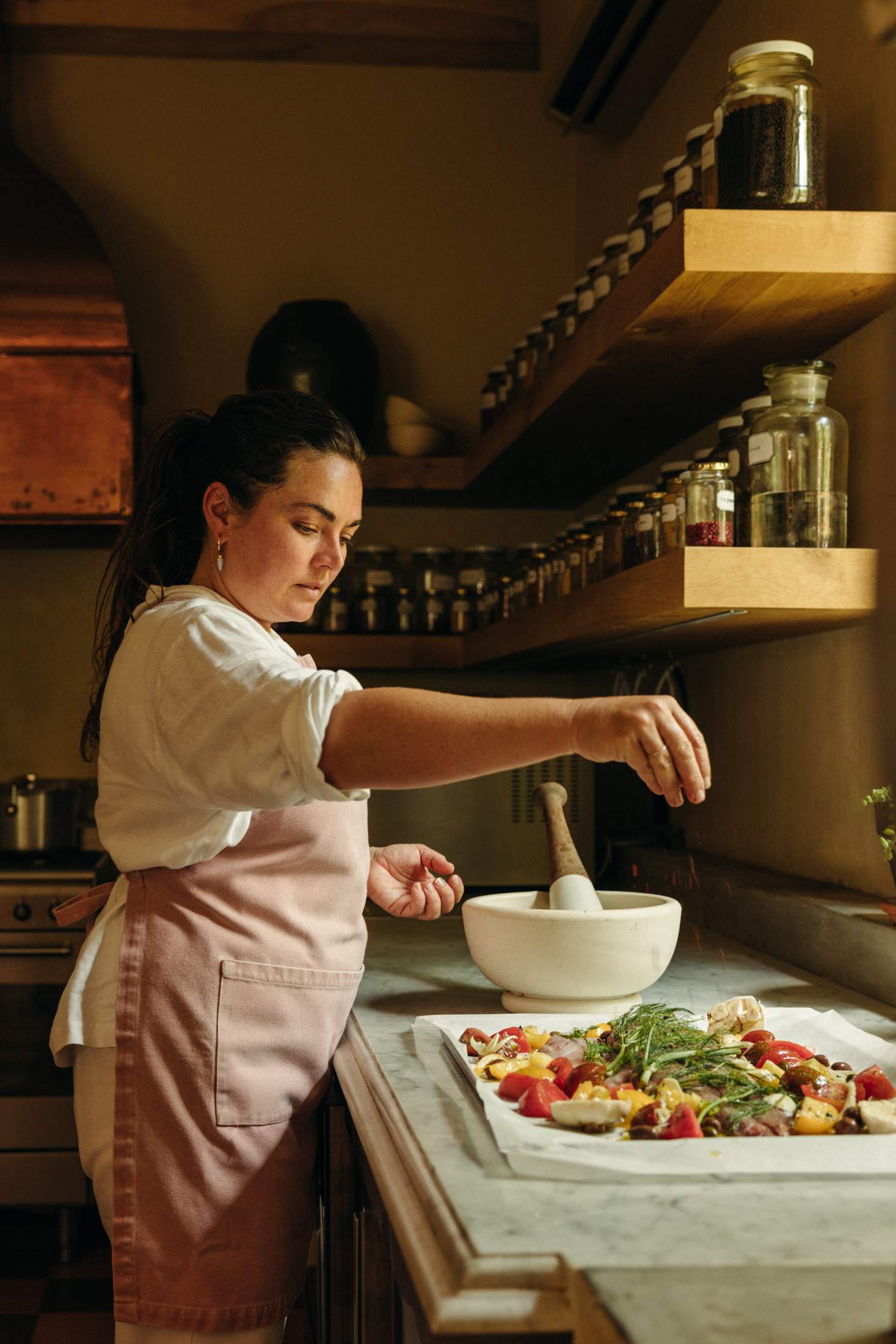 It's starting to get dark in Franschhoek and Fleur Huijskens is plucking sun-warmed tomatoes from a cluster of vines at Sterrekopje, the farm and retreat that she co-founded. "We have to harvest them quickly," she says with a grin as she drops the ripe red orbs into a bowl and admires the surrounding mountains that appear ablaze in the late-afternoon light. "They've been exploding in the heat." 
Monocle follows Huijskens through the garden towards the farmhouse that she shares with partner and co-founder, Nicole Boekhoorn, and their dogs, Frankie and Winston. The couple, originally from the Netherlands, started the retreat as an addition to their lifestyle, as well as to welcome guests. "I wanted to bring together all of the things that I like," says Boekhoorn, who has adorned the hotel with hallmarks of her travels in India, Morocco, Kenya and Mexico. They initially looked for suitable properties in Europe until a wedding invitation reminded Boekhoorn of her childhood love of South Africa. Shortly afterwards, she found a 50-hectare family farm for sale just outside the small but picturesque town of Franschhoek. 
"I wanted to open something that was not a hotel or retreat but something in between," Boekhoorn tells Monocle over a dinner of roast salmon, tomato salad and hasselback beetroots. "Retreats can be rigid and ask a lot of you in a short amount of time. Offering nothing is the art."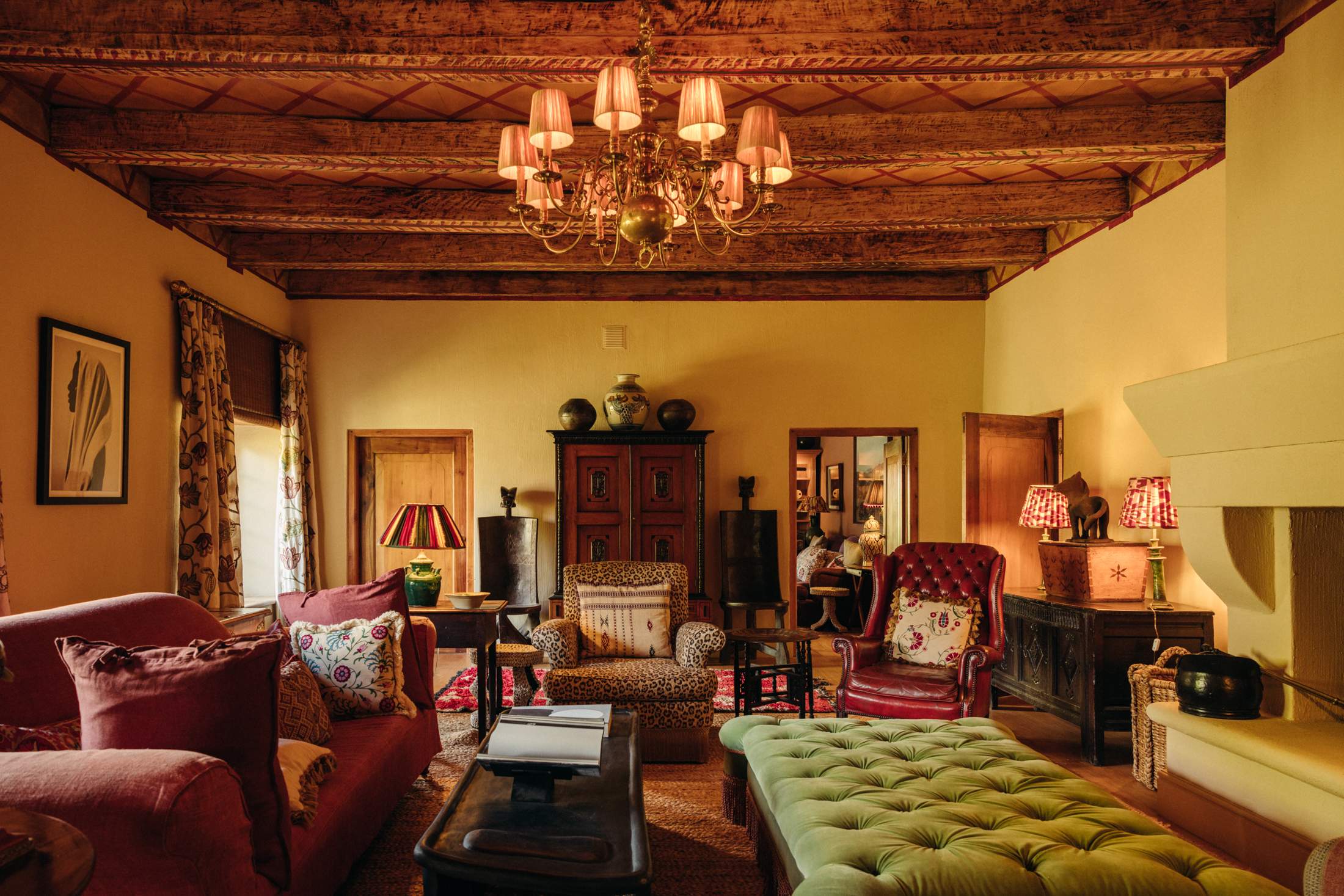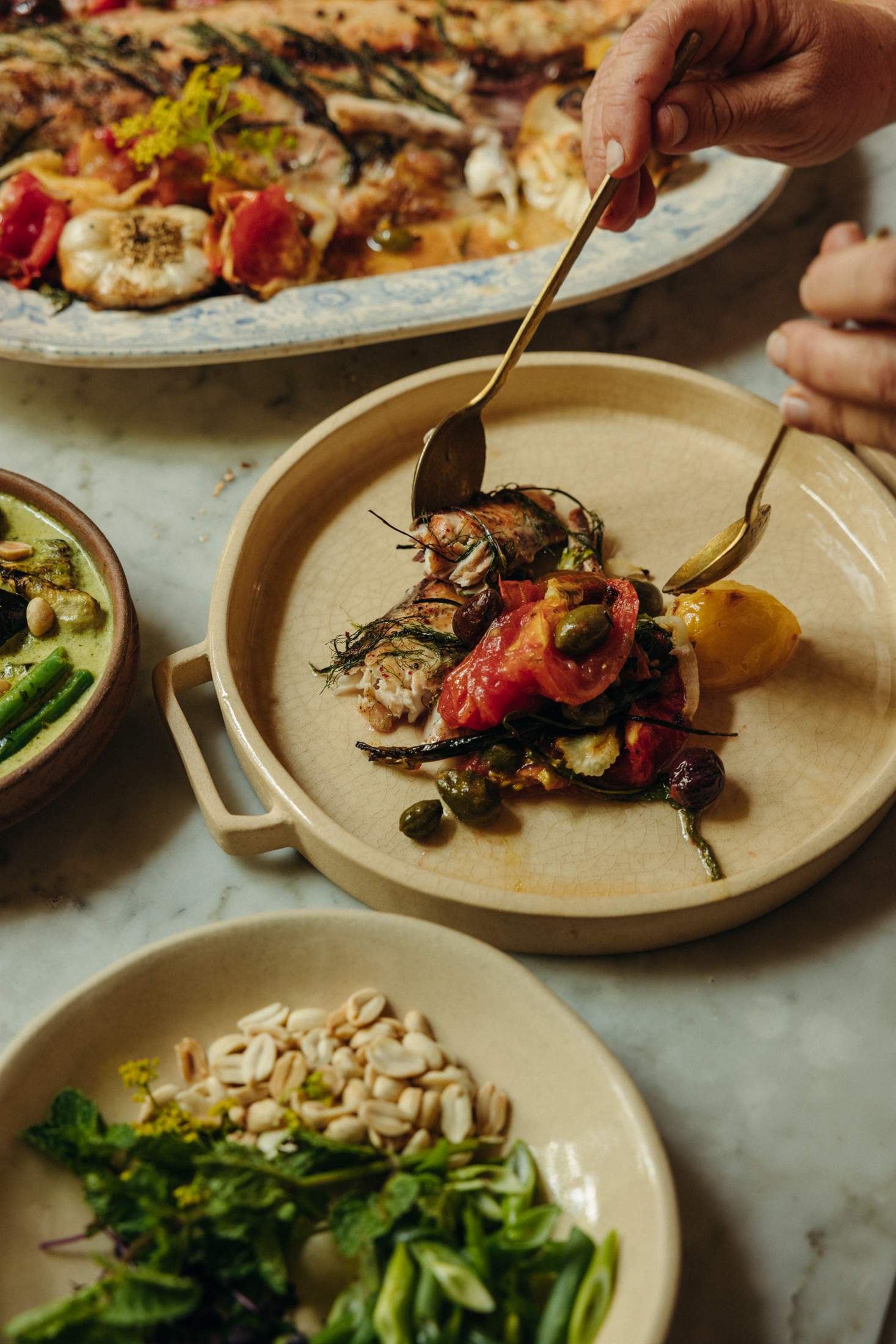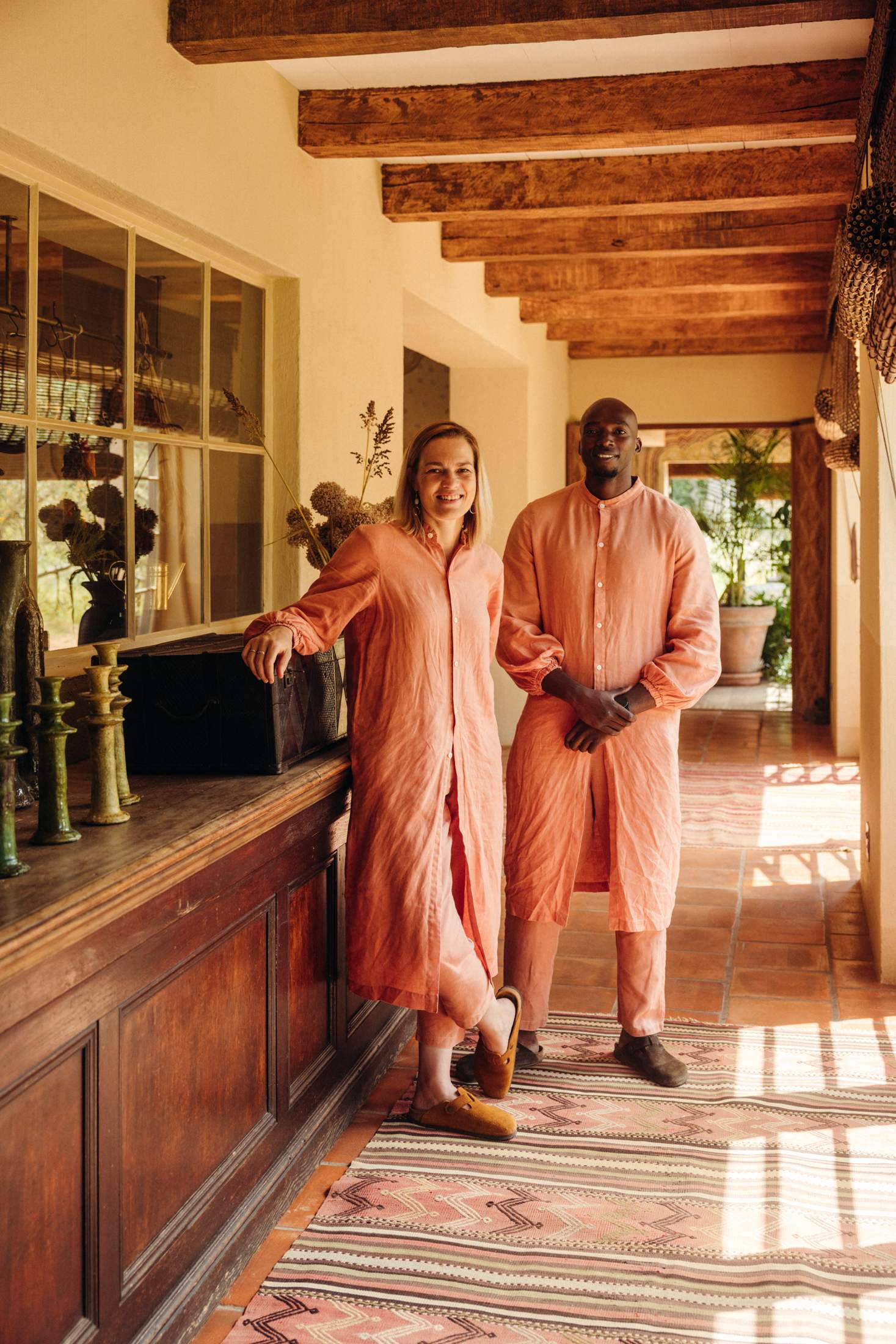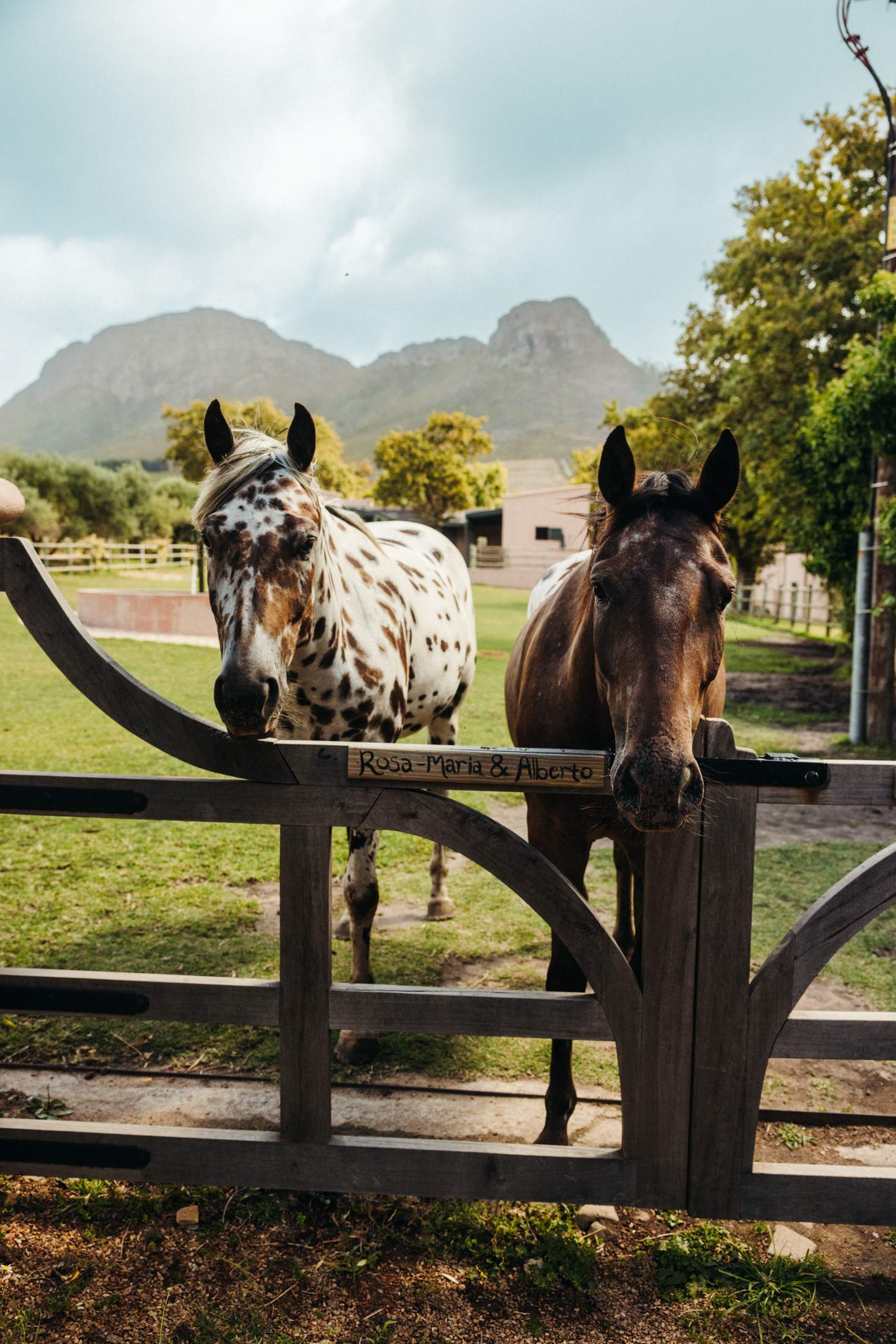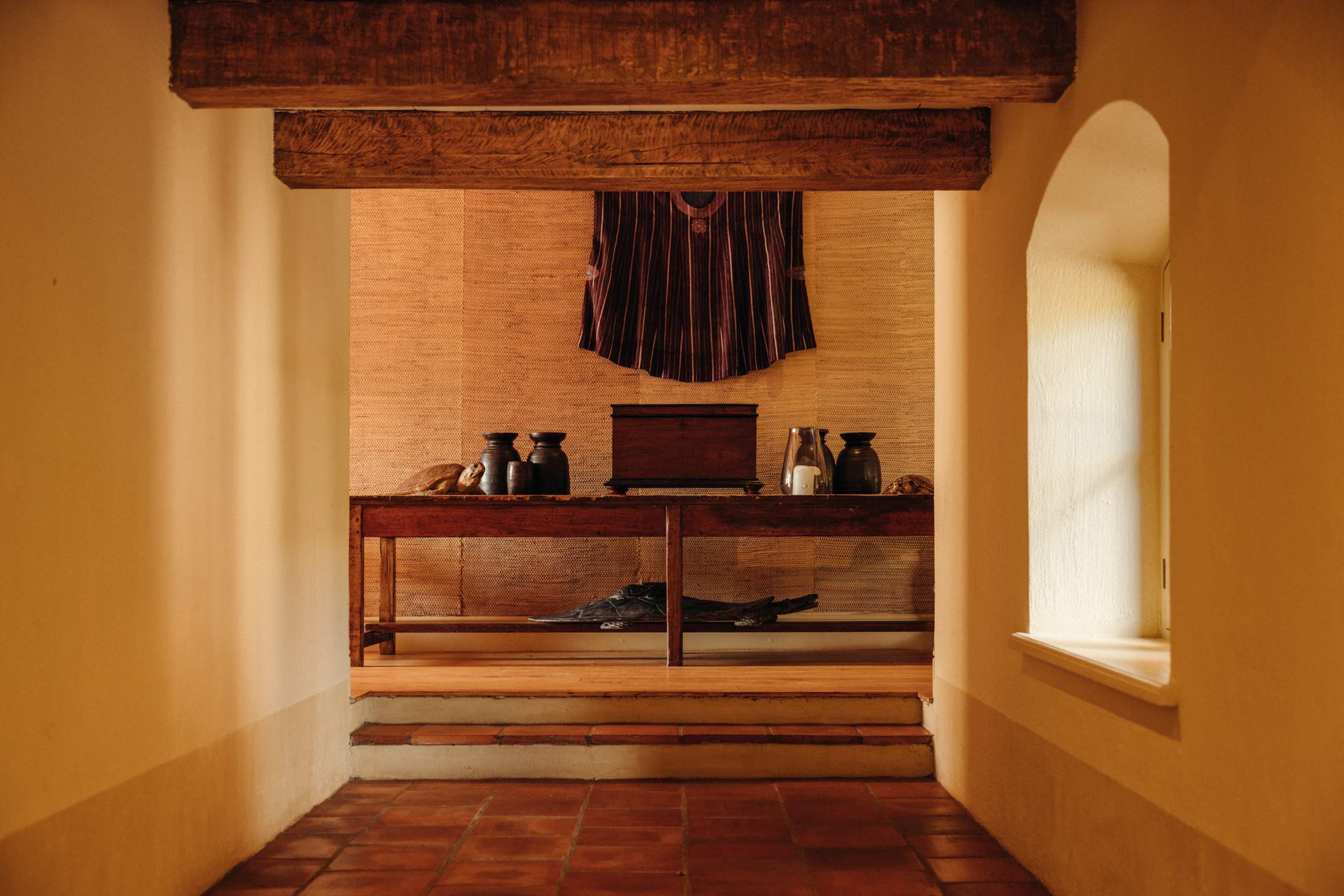 The 11-room property is filled with four-poster beds, plush chairs and wide tables that Boekhoorn curated with designer Greg Mellor. The garden was created by Leon Kluge, who represents South Africa at Chelsea Flower Show. It has hundreds of nooks in which to get lost, as well as an orchard, indigenous garden, swimming pools and a dam. When Monocle visits, the trees are laden with plums and the path is beset with bunches of buchu (a herb). The garden also includes a chicken coop, pig pen and mushroom house. "There's always something from the garden to eat," says Kluge, kneeling to pick up an apple that has just fallen from a tree.
"Retreats can be rigid and ask a lot of you. Offering nothing is the art"
Guests can take guided hikes, book yoga sessions or have a treatment at the hammam and spa. Classes in drawing and pottery are also offered. In the bakery, chef and baker Augusta Nel can usually be spotted between the pastry classes kneading dough. After a breakfast of her bread, jam and nut butter, Nel is busy folding puff pastry to pair with fresh mozzarella for lunch. "We want our guests to feel like they're a part of Sterrekopje," says Boekhoorn, who encourages people to wander the grounds and introduce themselves to the team. Across from the bakery is the kitchen with a giant wooden counter, hearth and dining table. The space spills out onto a courtyard where guests can eat surrounded by olive trees.
But for all the things to do at Sterrekopje, its success is that it lures you in to doing very little. "We hope that guests feel more connected to nature," says Boekhoorn. After a few hours here, it's hard to feel anything else.
sterrekopje.com
Franschhoek address book
To eat
Chefs Warehouse at Maison
Tapas-style meals in a shaded garden with vineyard views.
chefswarehouse.co.za
Babylonstoren
Grab lunch at The Greenhouse or Babel restaurant then stock up on produce in the farm shop.
babylonstoren.com
To drink
Truth
A decent outpost of the beloved Cape Town coffee brand.
truth.coffee
Mullineux & Leeu Family Wines
Raise a glass to Andrea Mullineux, one of South Africa's rising stars, at this smart winery.
leeucollection.com
To see 
Everard Read
Explore two local branches of South Africa's oldest commercial art gallery group.
everard-read-franschhoek.co.za