Culture: Briefing / Global
Future classics
From a comedy about Filipino fisticuffs to an experimental gallery in the UAE, we cherry-pick a few cultural highlights.
The Five Devils 
Léa Mysius
Eight-year-old Vicky possesses a special power: a hyper-acute sense of smell that allows her to identify and reproduce any odour. When her aunt Julia mysteriously reappears, memories from the family's past resurface. Sitting at the intersection between melodrama and sci-fi, The Five Devils is a film of operatic proportions. — abo
'The Five Devils' is released on 24 March 
Leonor Will Never Die  Martika Ramirez Escobar Retired action-movie screenwriter Leonor Reyes was a big deal in the Filipino film industry; now she's struggling to pay her bills. When she is hit on the head by a falling television, she wakes up in a dream world resembling the macho movies that she used to make and gains a new sense of purpose as she tries to script the right ending. This self-referential comedy is wholly original: one woman's existential and creative crisis wrapped in a love letter to Filipino fisticuff movies.
'Leonor Will Never Die' is released on 7 April
Sick of Myself 
Kristoffer Borgli
Millennial couple Signe and Thomas are equally ambitious and toxic in their aim to one-up each other. When Thomas starts to receive attention as an artist, Signe intentionally contracts a rare skin disease to redress the balance. Her stunt works and results in more elaborate schemes to ensure that she remains in the limelight. With a dash of gore and satire, Sick of Myself has been engrossing (and grossing out) festival audiences around the world.
'Sick of Myself' is released on 21 April
---
Kyotographie: Border 
Various venues, Kyoto
Kyoto's annual international photo festival consists of 15 exhibitions spread across art spaces and other venues. This year's theme is "Border" and includes works by Ukraine-born Boris Mikhailov and Japanese photojournalist Kazuhiko Matsumura. Zooming in on topics from migration to childhood, they offer fresh perspectives and insight into this complex idea.
Kyotographie runs until 14 May
---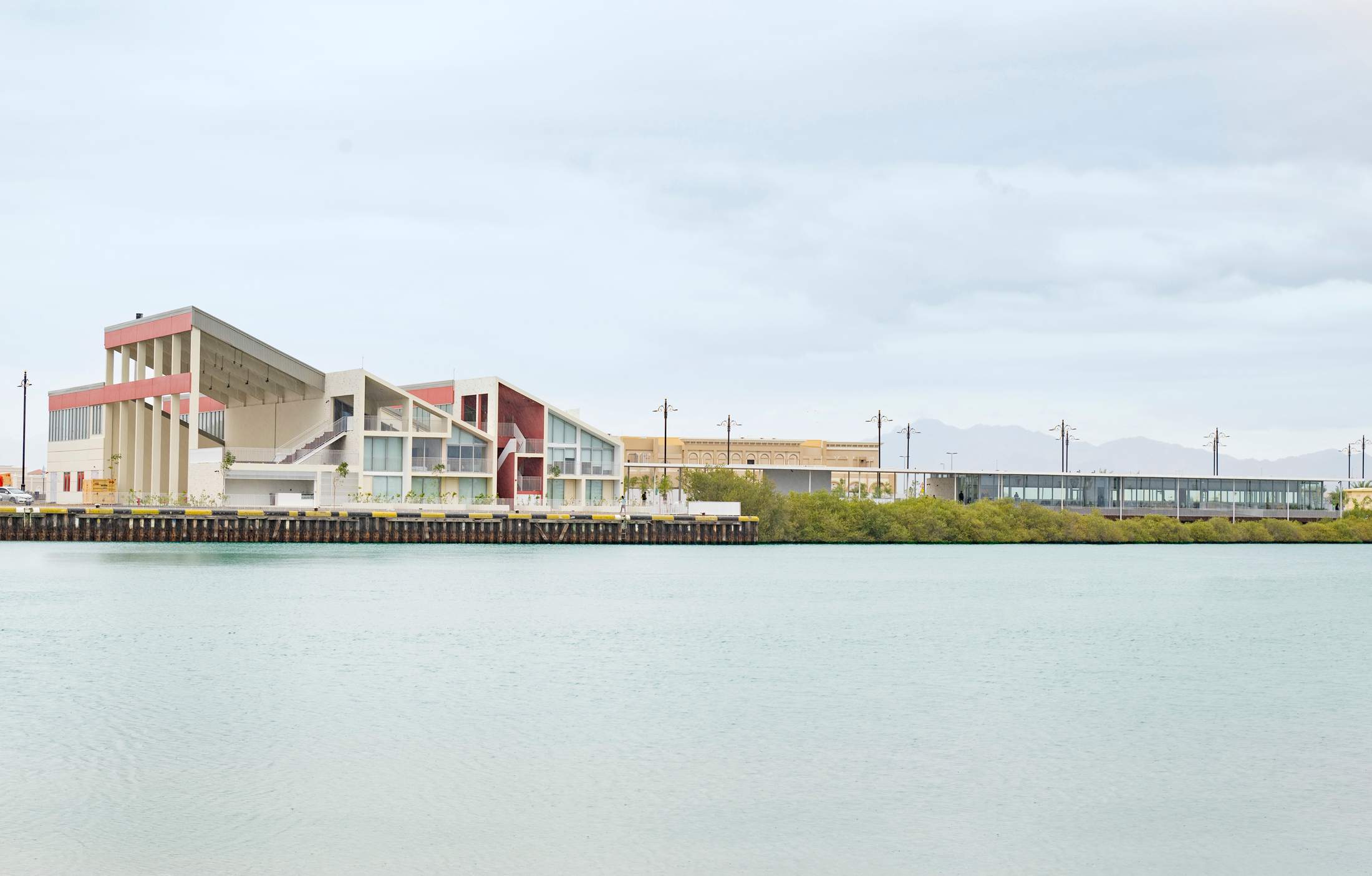 Kalba Ice Factory
Sharjah
Inaugurated during the Sharjah Biennial, which runs until 11 June, this former fish-feed mill and ice-storage facility was refurbished and expanded as a gallery by Lima's 51-1 Arquitectos. The structure sits on the Kalba Creek next to Al Qurm Nature Reserve. The opening show includes work by Ghanaian artist Ibrahim Mahama and Colombian sculptor Doris Salcedo.
Kalba Ice Factory is open now
---
Liaison
Virginie Brac
This tense bilingual spy drama, AppleTV1's first in English and French, stars Eva Green and Vincent Cassel as an agent and a seasoned mercenary respectively. When a cyberattack brings London to its knees, the protagonists' enduring connection rises to the surface.
Mobile 101
Maarit Lalli
In the early 2000s, Nokia mobile phones were so ubiquitous that it felt as though they would never be supplanted. This Finnish drama highlights how a small company from Espoo became one of the Nordic country's most effective soft-power assets.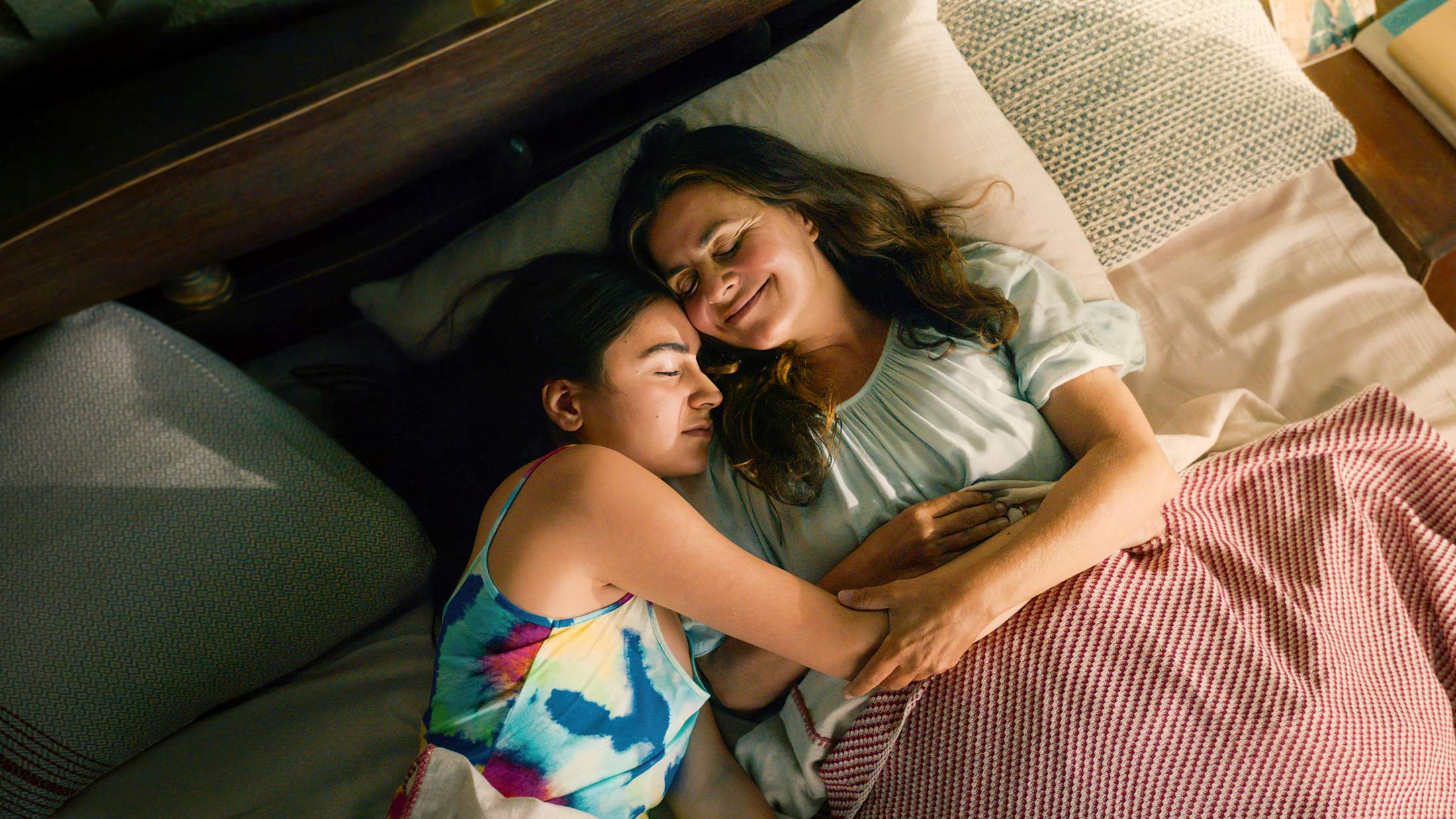 Faraway
Vanessa Jopp
This lighthearted German Netflix production follows Zeynep Altin, a woman who inherits a house on a Croatian island. Hoping for a fresh start, she finds romantic and existential revelations instead.
---
Young Hearts 
Benny Sings
For his eighth album, Benny Sings collaborates with producer Kenny Beats (known for his work with Vince Staples and Idles). On Young Hearts, Sings continues his impressive zig-zag between genres from West Coast-style rock to bossa nova. "Love Will Find A Way" and "The Only One" are the pick of a set of charming songs about a group of lovable eccentrics.
'Young Hearts' is released on 24 March
Intérieur Vie
Hervé
Hervé's second album proves that profound songs can still have catchy pop edges. Intérieur Vie is more introspective than the French singer's debut, however, as "D'où je viens" pays tribute to his Breton heritage.
'Intérieur Vie' is released on 24 March
With a Hammer
Yaeji
Following on from two successful EPs and a 2020 mixtape, this is an impressive debut album for the Korean-American artist. An eclectic mix of genres is what makes Yaeji's sound so exciting: 1990s pop meets indie rock in many tracks, while "For Granted" masterfully mixes drum'n'bass and electro. The album is a very personal record and one of the best releases of 2023 so far.
'With a Hammer' is released on 7 April
---
Au-delà: Rituals for a New World
Lafayette Anticipations, Paris
Set in a former industrial building in the heart of Marais, this show explores what rituals of transformation mean to us today. Reacting to a fractured world, the works focus on the uniting forces of nature and the practices that connect us to the earth, accompanied by a new soundtrack from US composer Kali Malone.
'Au-delà: Rituals for a New World' runs until 7 May
---
Cursed Bread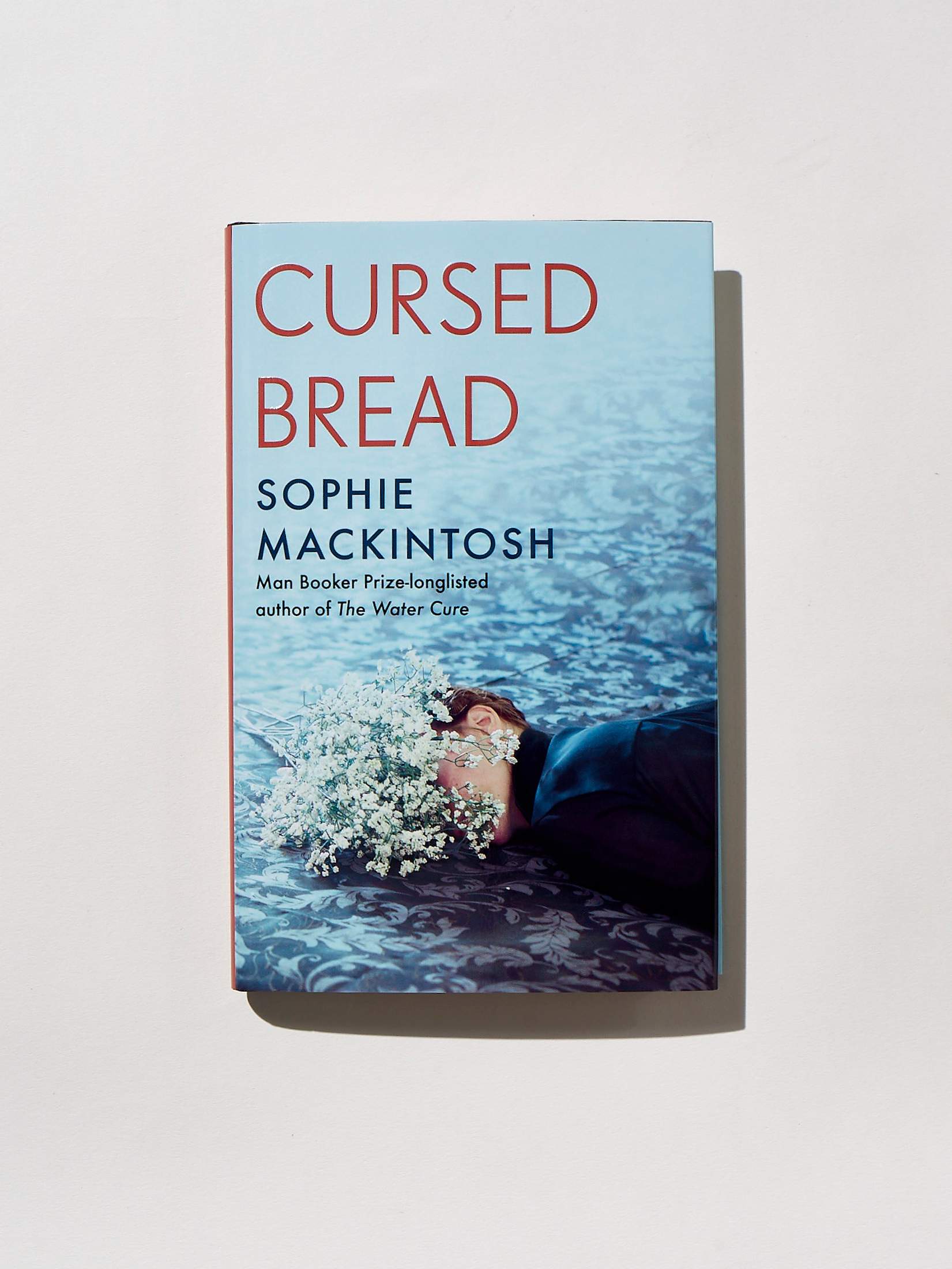 Sophie Mackintosh
The Water Cure author's third novel is based on an unsolved mass poisoning that took place in a small French town in 1951 and was thought to be caused by people eating pain maudit ("cursed bread"). In her fictional reimagining, Mackintosh follows Elodie, the baker's wife, who only belatedly realises her role in the ensuing chaos. A thrilling and feverish fable of secret desire, this story of shame and betrayal is spun with smooth sentences.
'Cursed Bread' is out now 
Nothing Special
Nicole Flattery
Andy Warhol's club The Factory makes for an absorbing backdrop in this highly anticipated debut. In the late 1960s, the king of pop art set out to write a new kind of novel based on recorded conversations. Dublin-based Flattery charts the little-known involvement of the two young women tasked with transcribing Warhol's tête-à-têtes in this voyeuristic coming-of-age tale.
'Nothing Special' is out now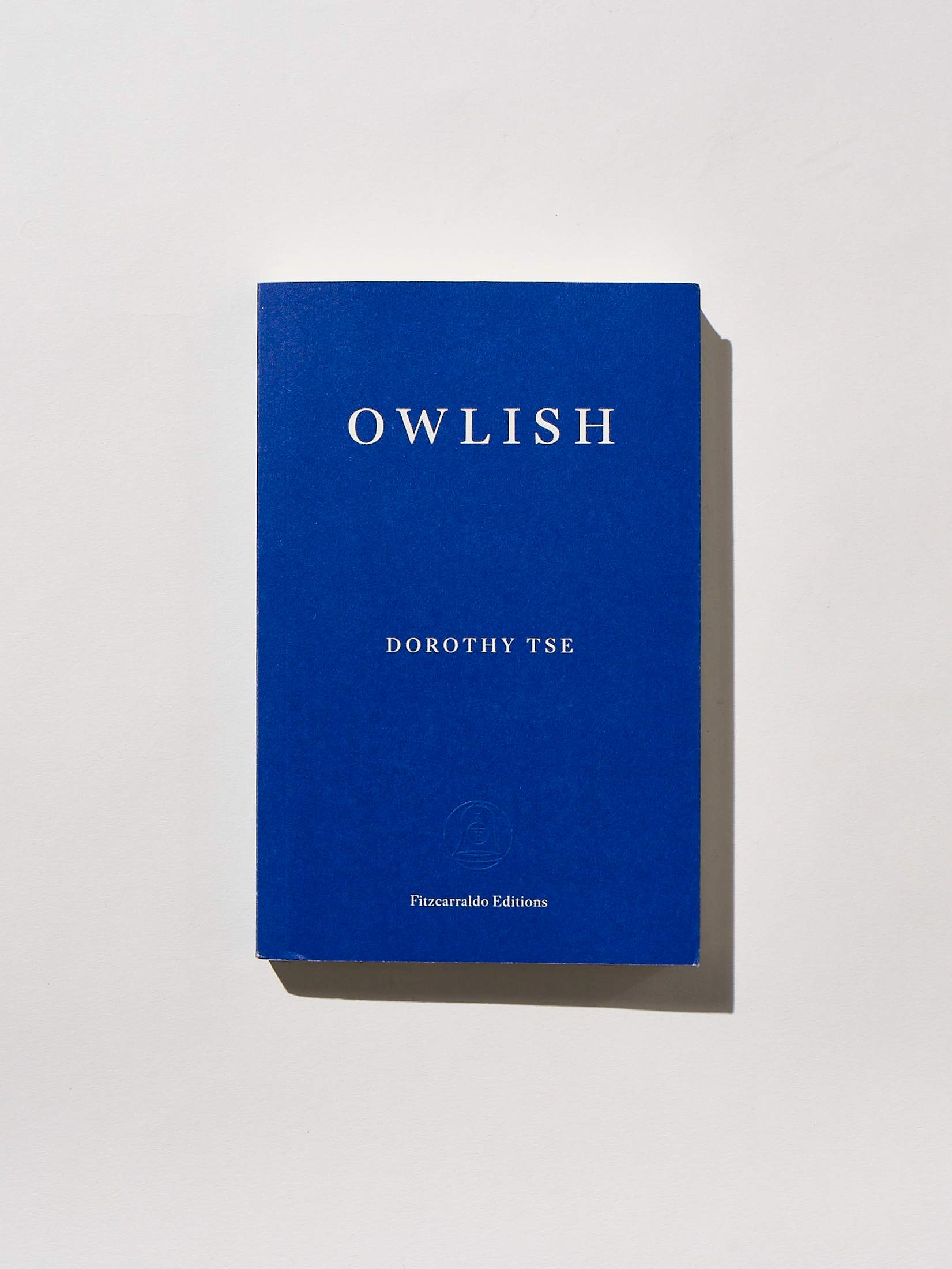 Owlish
Dorothy Tse
Tse's bewitching novel, translated from the Chinese by Natascha Bruce, tells the story of Professor Q, an academic who proves that there's truth to the saying "love is blind". The object of his affection is a beautiful doll called Aliss, who has come to life. His affair is aided and abetted by his friend Owlish. Consumed by his new love, Q becomes blind to the dark and oppressive forces encroaching on his city. This is a strange and subversive fairy tale set in an alternative, hazy Hong Kong.
'Owlish' is out now
---
The Critic
Mark Schilling
film, japan
Mark Schilling has been reviewing films for The Japan Times since 1989. He has written several books, including The Yakuza Movie Book, and also the novella that inspired Satoshi Miki's 2022 movie, Convenience Story. Here he shares his pick of the films that will be hitting Japanese screens soon.
How Do You Live? 
Hayao Miyazaki
This latest feature by the 82-year-old Studio Ghibli co-founder is based on a 1937 Genzaburo Yoshino novel.
Untitled 'Godzilla' movie
Takashi Yamazaki
The first domestic live-action Godzilla film since 2016's Shin Godzilla will rampage across Japan in November.
Kingdom III 
Shinsuke Sato
The third part of the hit period action series by the Alice in Borderland director is set in China's Warring States era. 
Shin Kamen Rider 
Hideaki Anno
The latest iteration of the tokusatsu (special effects) franchise with masked superheroes on motorcycles.
Monster
Hirokazu Koreeda
Much about this forthcoming film is under wraps, including its story, but a Cannes selection is almost a certainty.
Our Apprenticeship 
Ryusuke Hamaguchi
The new film by the Oscar-winning Drive My Car director is set in Paris with a Japanese heroine.
Techno Brothers 
Hirobumi Watanabe
The indie stalwart's latest mixes The Blues Brothers and Leningrad Cowboys Go America to deadpan comic effect. 
Yudo
Masayuki Suzuki
This charming comedy-drama about the owners and habitués of a sento (public bath) is pure stress relief.  
Okiku and the World 
Junji Sakamoto
Berlin Silver Bear-winner Haru Kuroki shines as the scrappy daughter of a down-at-heel samurai. 
Mondays
Ryo Takebayashi
This deftly directed time-loop comedy sees ad agency employees endlessly repeat the same working week. 
---
Images: Apple TV, Cercamon, F Comme Film/ Trois Brigands Productions, Modern Films, Netflix, Shanavas Jamaluddin