Business: Retail Survey / Global
Purchasing power: Part 1
We celebrate the world of physical retail by visiting the pioneering boutiques, revitalised high streets and customer-facing vendors elevating the in-store experience.
How does a retailer known for offering value products elevate its design credentials without losing its core audience? What's a chairman to do when a bloated offering has diluted his brand? And how can you tell whether higher rents are a sign of a footfall magnet or that it's time to move on? All of these questions are ones facing retailers large and small in straitened times.
To chart a course through an era of inflation, labour shortages and shifting supply chains, we've found stories from around the world that tell you about the state of retail at large and in microcosm. Spoiler: it's in good health. From the global behemoth that is Spain's Zara Home pairing up with designer Vincent Van Duysen to a Tokyo bookshop that sells one title a week, via a retail renaissance for the Rockefeller Center, we've talked to the people who can tell you how the world of retail got to, where it is now and where it's going.
Shopping might have moved into a brave new era of stationery vending machines and staffless supermarkets but the bedrock of good retail has remained constant: a focus on bricks and mortar, and, just as important, putting the customer first.
---
Best: Design upgrade
Open house
Zara Home's apartment-style Madrid flagship sees the brand edge upmarket.
A serious-looking couple clasp the corners of an unfurled tablecloth and consider its future, while a pair of spectacled señoras fawn over a sourdough-making kit. Two children slouch in a corner chair, clearly resigned to this overtly adult frenzy for homeware. 
We're inside Zara Home's new Madrid flagship, which opened last October in the refurbished Edificio España building. It unfolds like a house, with a kitchen, library, lounge and bedrooms, and it seems as if everyone has stopped by: young, old, bargain hunters and big spenders. The Spanish homeware giant's broad appeal is unmatched.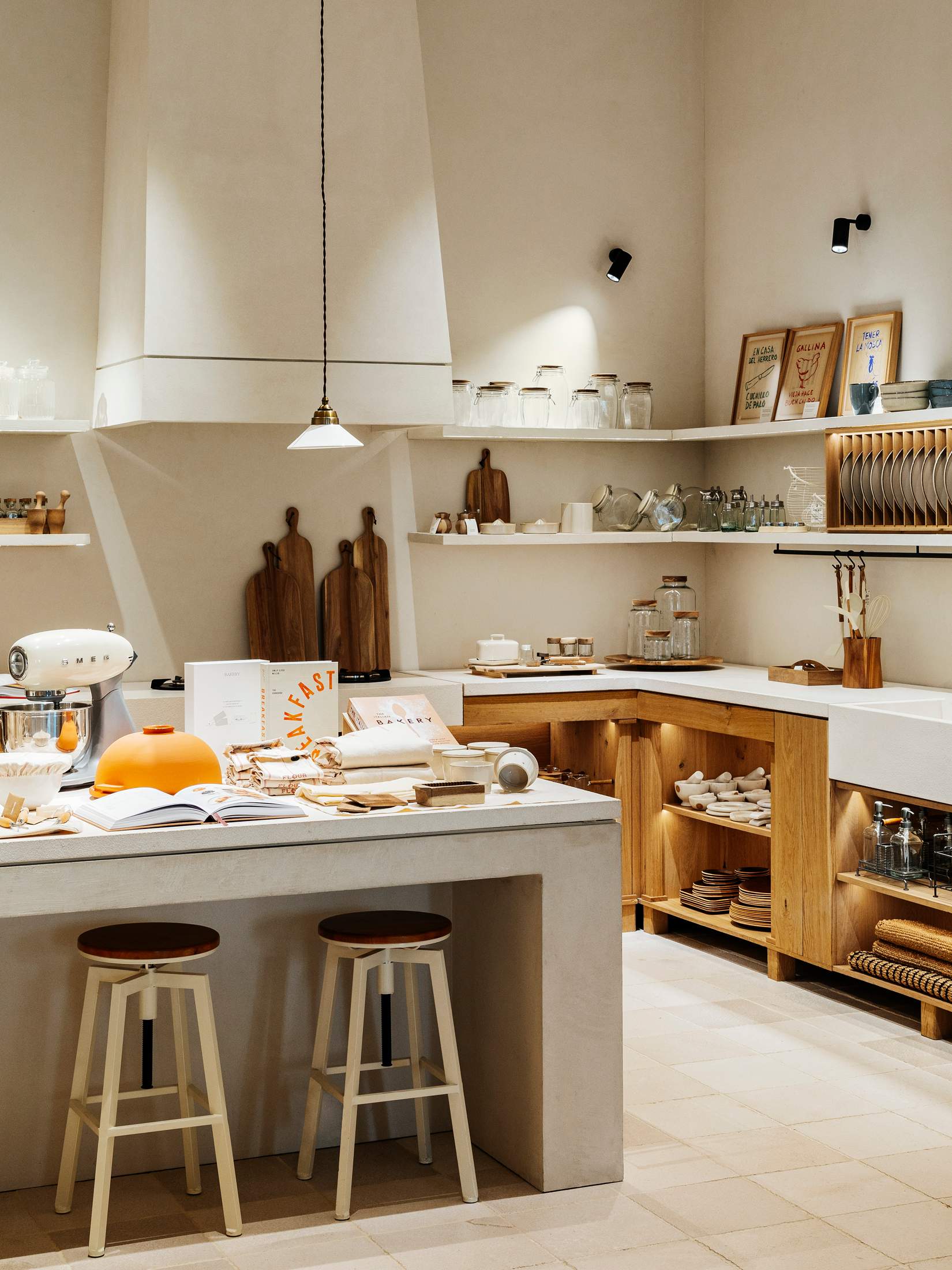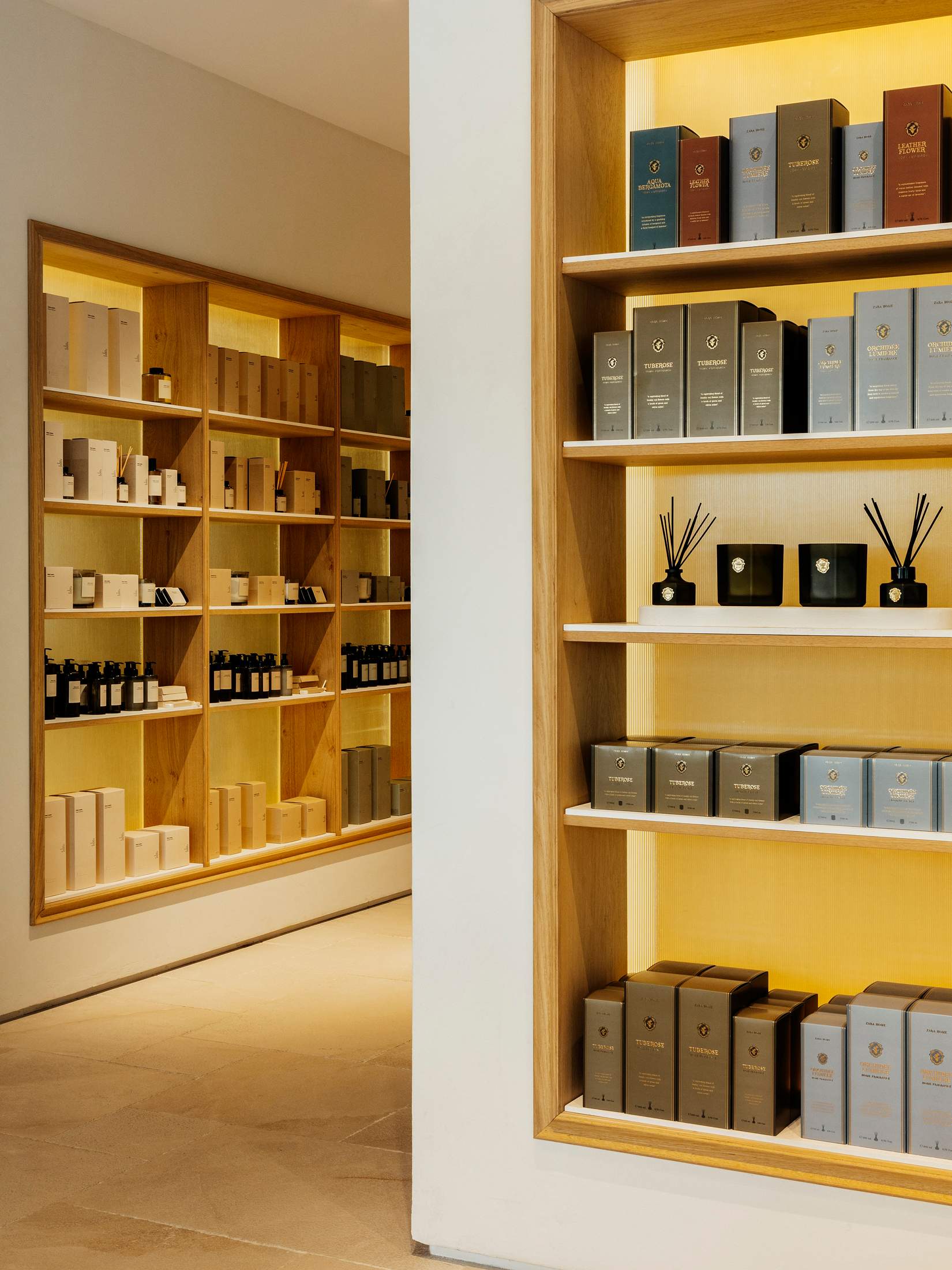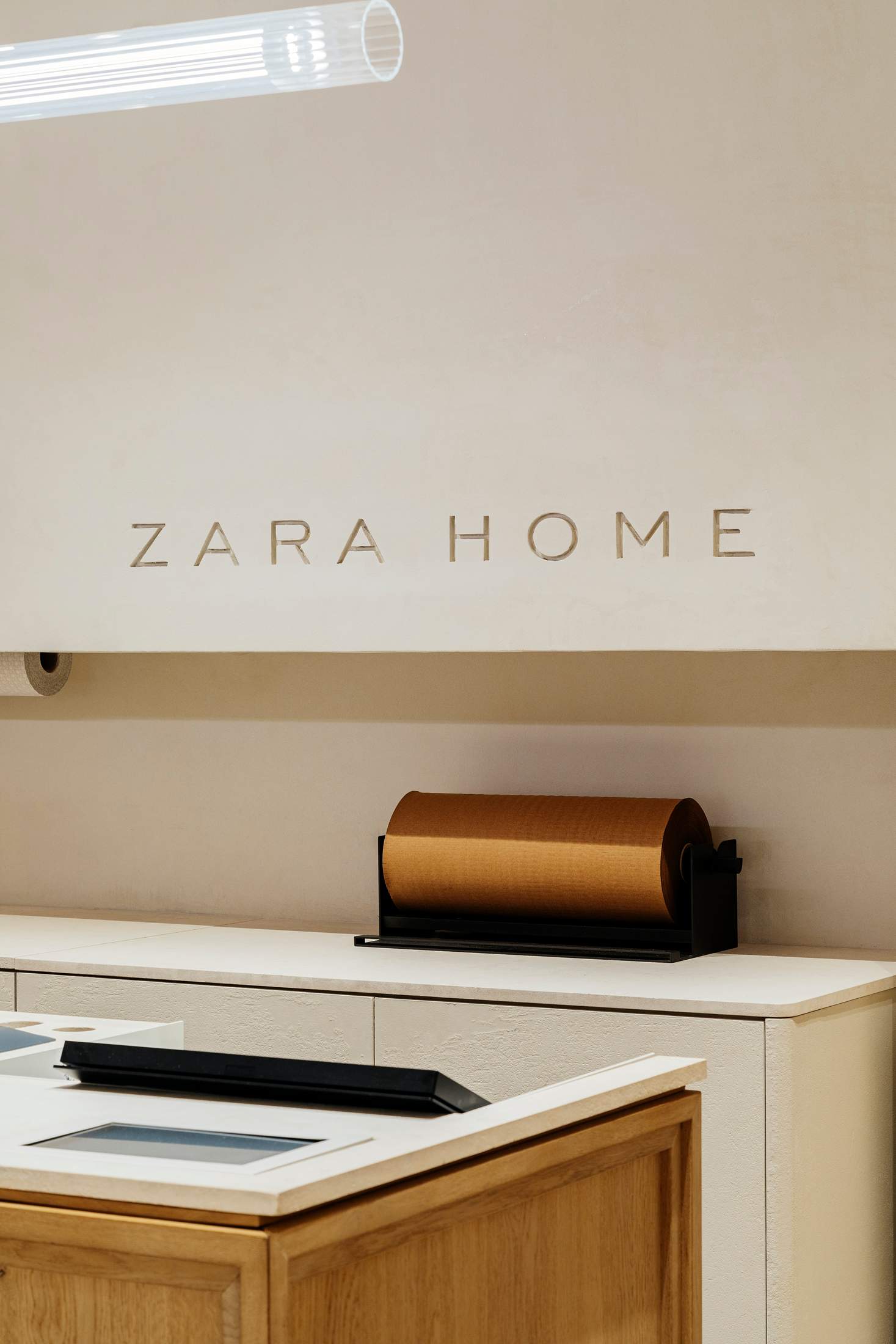 "Decoration trends are global and we reflect this with our collections," says Lorena Mosquera, who, as general brand manager since 2018, has been elevating Zara Home's image beyond the mass market. "Every new project is part of a push to make us more creative, agile, efficient and respectful of customers and the environment," she says. First trialled in the company's home city of A Coruña, Galicia, the new apartment-style concept will also be rolled out in Paris, Rome and Japan this year. 
"Every new project is part of a push to make us more creative, agile, efficient and respectful of customers and the environment"
In lockstep with parent company Inditex's longstanding policy of minimal marketing, splashy campaigns are sidelined for a focus on the customer experience. Apart from refining the look and feel of shops, big names have been recruited to spruce up the product offering. With more than 5,000 different items every year, there's much potential for collaboration. 
The most remarkable of these found Zara Home teaming up with Belgian architect and designer Vincent Van Duysen for a new living- room collection in 2022 – an unequivocal coup. "I embrace the same social message of democratic design for everyone," Van Duysen tells monocle from his Antwerp studio. Describing the collaborative process with second- generation ceo Marta Ortega, appointed chairperson of Inditex in 2021, Van Duysen praises the brand's quality and short production times. All new furniture is made in Spain.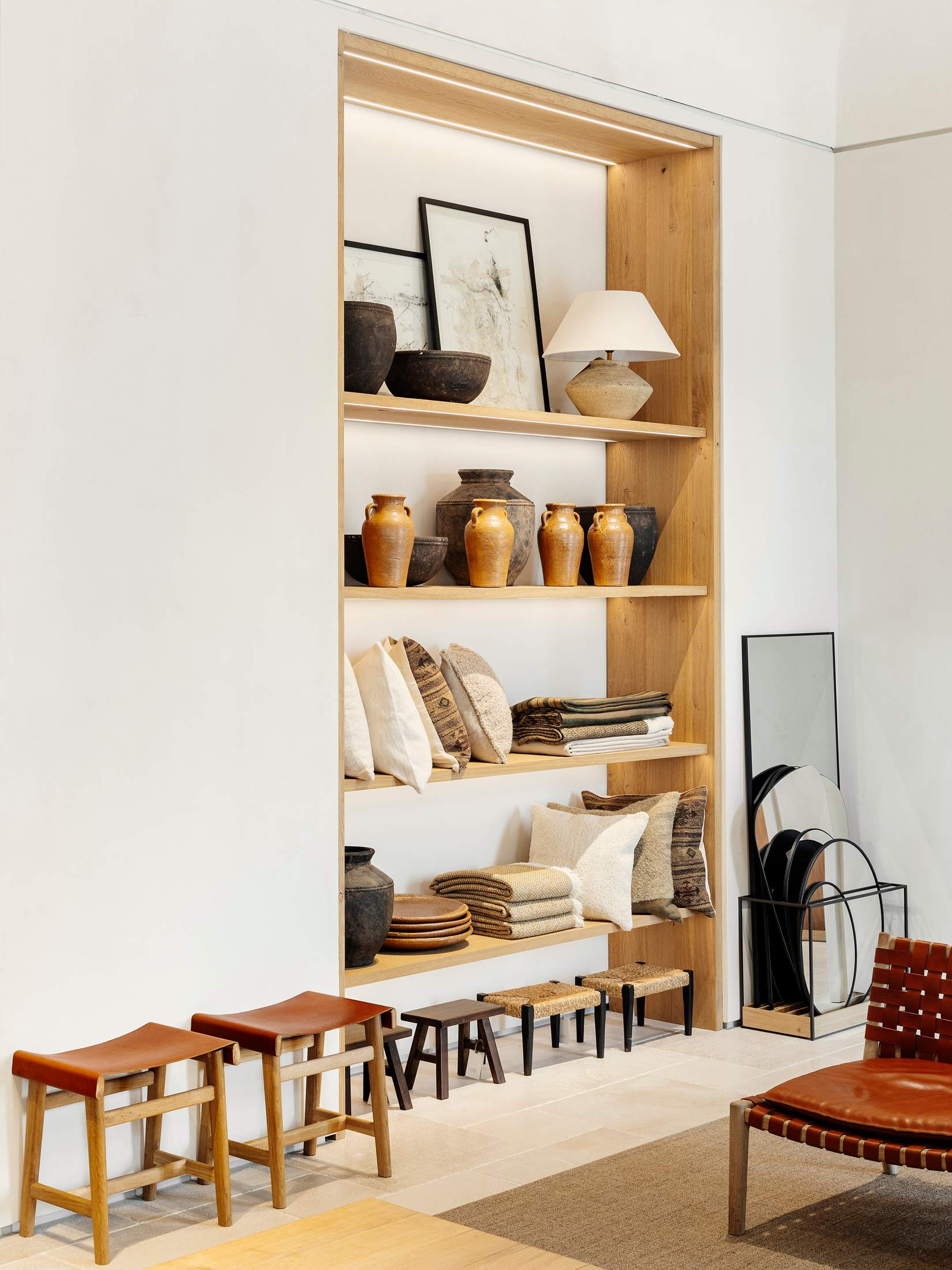 Expanding with a second dining-room range in June, the collection is turning heads. "It's a repositioning," says Van Duysen, who, at 60, was attracted by the chance to revisit iconic pieces. The new premium offer, he says, "is intended to reach all layers of society".
Mosquera has also been consolidating global retail locations (from 507 in 2021 to 425 in 2023) by shoring up bigger shops and managing the retreat from the Russian market. Online sales represent a sizeable share of purchases but a push to digitisation and self-service checkouts is balanced with real employees and in-store browsing paired with home delivery. This is a house that encourages customers to see and touch its products.
And if the couple who were inspecting the tablecloth – now walking out with a full linen set and some new plates – are anything to go by, those visiting this impeccably tidy apartment- style shop seem more than happy to welcome the brand back into their homes. 
---
Making a scene
French studio Nocod tells luxury brands' stories via vivid interior installations.
Interior designer Baptiste Dosne met his wife, architect Floriane, in 2006 while studying in Paris. The duo (pictured) have been creative partners ever since. In 2015, they established their own studio, Nocod, which has made a name for itself globally thanks to its scenographic approach to luxury retail design. Nocod builds scenes for its clients, rather than completing shopfits, helping to create narratives around products and brands. Its clients include Cartier, US clothing label Amiri, Atelier Swarovski, Japanese jeweller Tasaki and Louis Vuitton. For the latter, it created a "time capsule" showing a cross-section of the Italian fashion house's historic collections.
In 2021, Floriane and Baptiste relocated from Paris to Lille. Over waffles at Lille institution Pâtisserie Méert, the duo explained to monocle why luxury retailers need to offer full experiences to customers.
Why did you launch Nocod? 
baptiste dosne: Our studio's name comes from the words "no code". Earlier in our careers, we repeated brands' [style and design] codes and learnt how to use them. But the time came to forget them in order to innovate and offer a new perspective. 
What do today's luxury retail spaces need to offer? 
floriane dosne: A sense of community and to resonate with customers. Today, people go to physical shops to experience something new, not just the act of buying. Shops need to be flexible enough to offer unique experiences. 
Why is it important to create scenes and not just build interiors?
bd: Brands want visitors to be immersed in a story. We look for the story in the brand's heritage and then deploy it in a space. If visitors have only five minutes to spare, they need to understand the big picture [about a brand] immediately. Our job is to make it light and quick but also memorable. 
How do you create these scenes?
bd: By placing old objects alongside new ones. It immediately gives visitors a sense of the brand's history.
fd: We like to play with mirrors too. They are magic tools; they can be used to de-structure a space, which offers visitors an immersive experience.
What was the idea behind your 'time capsule' for Louis Vuitton?
bd: To present the brand's future using the treasures in its archive. The brand wanted an instrument that would be extremely strong in visual terms.
What about Amiri's Tokyo flagship?
bd: Amiri is a young brand, so we built an architectural vocabulary. We created a space open to the city, to invite people in. It was Amiri's first shop in Japan, which made openness important. 
What's next for Nocod?
bd: Amiri is opening a vast shop in Chicago this spring, for which we designed the interiors. We are also redesigning its flagship in Beverly Hills.
Nocod's top tips for creating luxury retail experiences
1. Don't write off the power of a pop-up. Ephemeral spaces are an opportunity to pack more punch visually and try things out.
2. Bricks-and-mortar matters more than ever. Luxury brands increasingly want to offer experiences that require a physical space.
3. Make local people want to come to your shop. Root it in the area and the community.
---
Singular approach
The one-title bookshop
On a quiet side street in busy Ginza sits Morioka Shoten, a tiny bookshop empty but for the lone product on sale: a single title that changes every week. Founder Yoshiyuki Morioka used to work at a bookseller in Jimbo-cho [the city's bookshop district] before going it alone in 2006 near Ginza, initially opening a gallery-cum-bookshop that specialised in photography, art and architecture. "When I did book launch events, sales were good," he says. "It occurred to me that I could make a business if I sold just one book." 
Morioka won investment from Masamichi Toyama, a retail consultant and founder of similarly focused ventures such as Soup Stock Tokyo and Giraffe, a necktie specialist. To supplement revenue, Morioka invites authors and photographers to deliver talks or sell their wares to accompany the launch of new publications. 
That hybrid model allowed Morioka Shoten to open in Ginza, specifically geared towards the single-book concept. Each week's book is presented on a table in the front window and on the counter at the back of the shop. 
"It's been a hit," says Morioka. The shop has won the approval of authors, who enjoy a space that allows them to engage directly with their audience. Fans travel from across Japan and beyond to visit a shop whose success proves the power of a simple idea in a crowded market.
---
Best: Location spotting
Words on the street
Bookshop chain McNally Jackson is capitalising on Midtown Manhattan's retail renaissance.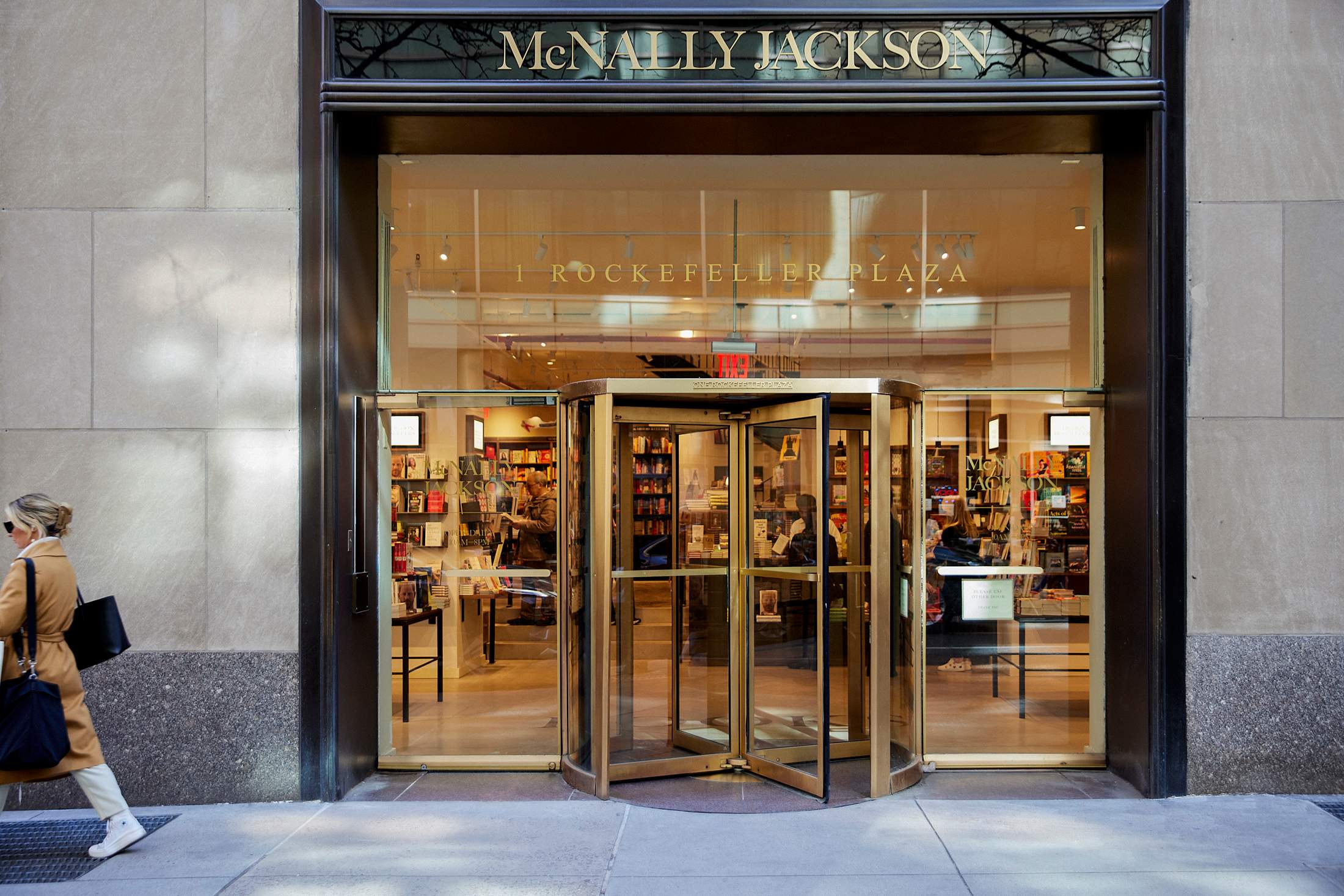 "We're never really looking to expand," says Sarah McNally, founder of the McNally Jackson chain of bookshops in New York. "We're never like, 'We want to make our lives hell and make more work.'" So when the company's director, Doug Singleton, floated the idea of a new shop – what would become the chain's fifth – at Rockefeller Center in Midtown Manhattan, McNally was sceptical. "The idea of Rockefeller Center didn't seem very McNally Jackson at first," she says, as she shows monocle around the new timber-swathed outlet. "But when I saw this space, I realised that Doug was right. When I moved to New York in the 1990s, there was a tradition of these beautiful, iconic Midtown bookshops, such as Scribner's, Brentano's and Rizzoli, that have all gone now. The idea of reinstating that kind of business in the area was exciting."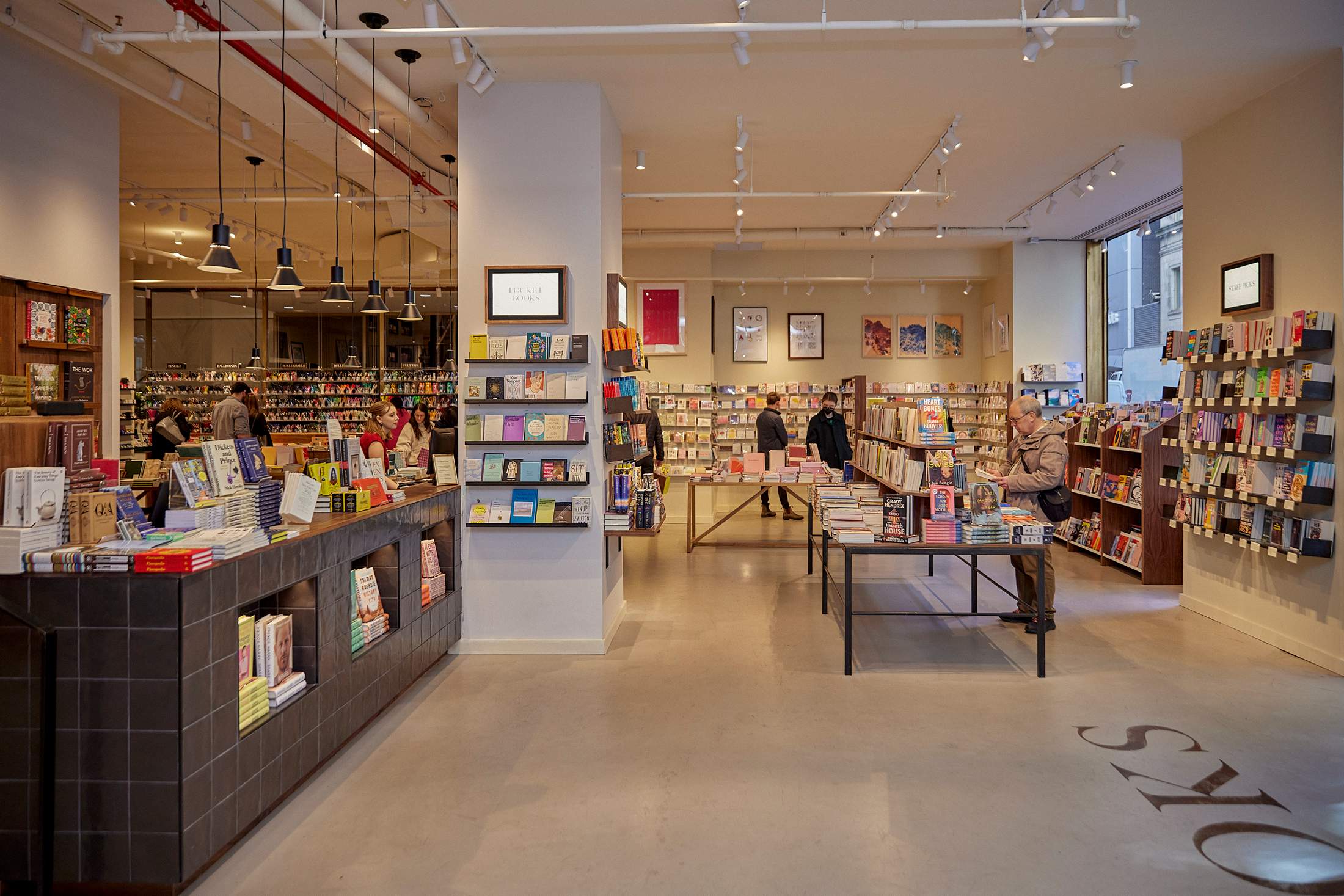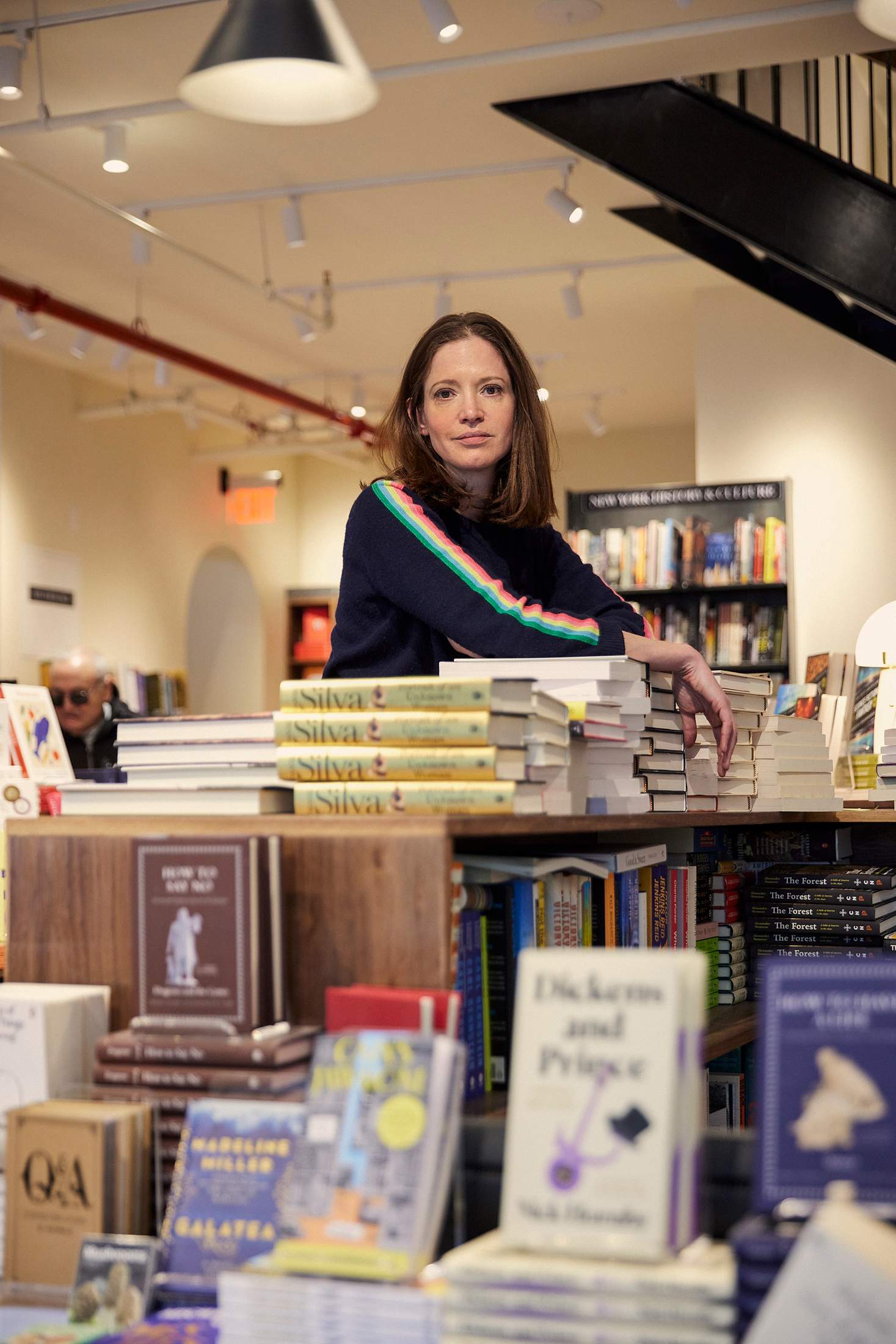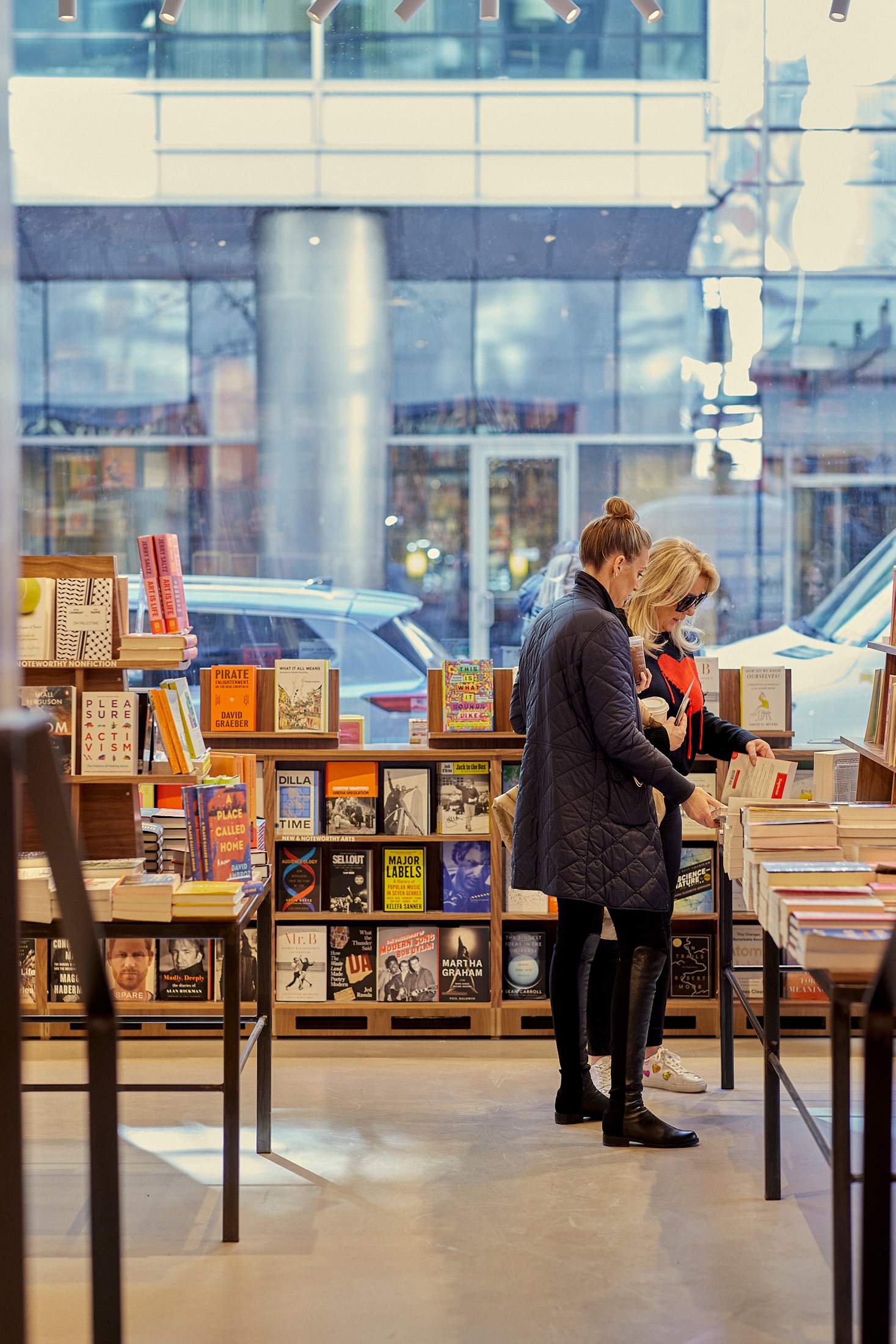 Since McNally Jackson opened its first shop in the downtown Nolita neighbourhood in 2004, it has grown into the most notable chain of independent bookshops in the city. Each branch executes the traditional functions of a boutique New York literary retailer: stocking a diverse range of quality titles, hosting author readings and generally providing a physical locus for a bookish clientele that spends a lot of time in the realms of their imagination. Beyond these core offerings, McNally Jackson's success is built on an unusually dynamic retail strategy. In 2013 it opened Goods for the Study, a sister operation specialising in stationery. Last year, McNally Editions, the chain's publishing arm, released its first collection: a series of paperback editions of neglected and out-of-print works.
The chain's vast new 650 sq m space at Rockefeller Center forms part of a broader Midtown renaissance. A couple of years ago, there was genuine concern that the appeal of the world's largest central business district might have been permanently diminished. Over several centuries Midtown had evolved to meet the demands of millions of office workers commuting to and from the area, five days a week, but at the height of the pandemic almost all of those commuters were staying at home instead. Hundreds of small-to-medium sized businesses that depended on the daily influx of commuters were forced to close.
Some of the pandemic's challenges might still persist in the US but businesses and workers are at least returning to this area. The shake-up of Midtown's real-estate market has prompted some creative solutions including a call from New York's mayor, Eric Adams, to convert vacant office spaces into housing. There has also been an upswing in the area's street-level retail offering with Rockefeller Center serving as an unlikely focal point; this imposing complex of 19 commercial buildings, designed in the art deco and international styles, has mainly housed corporate offices since its construction in the 1930s.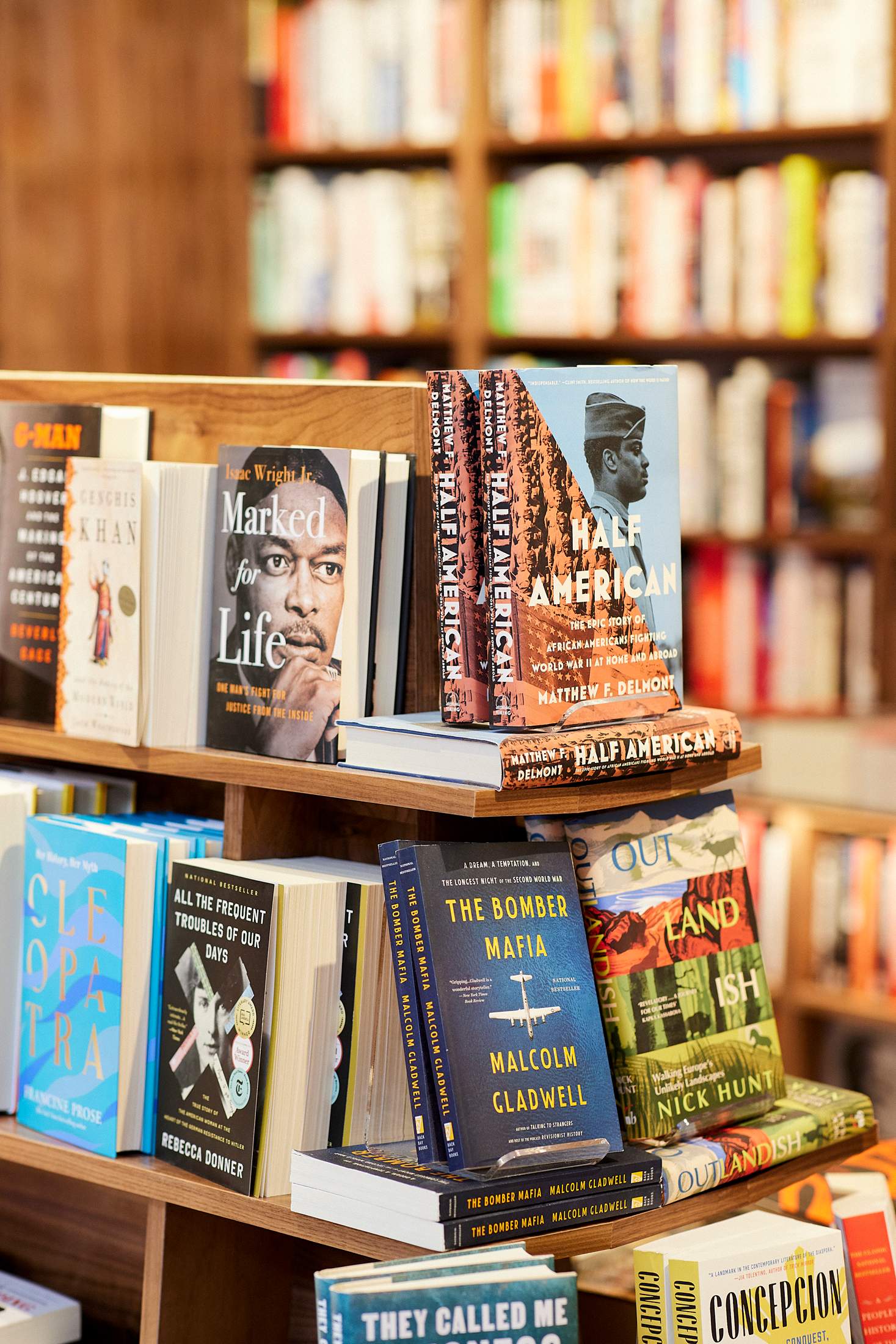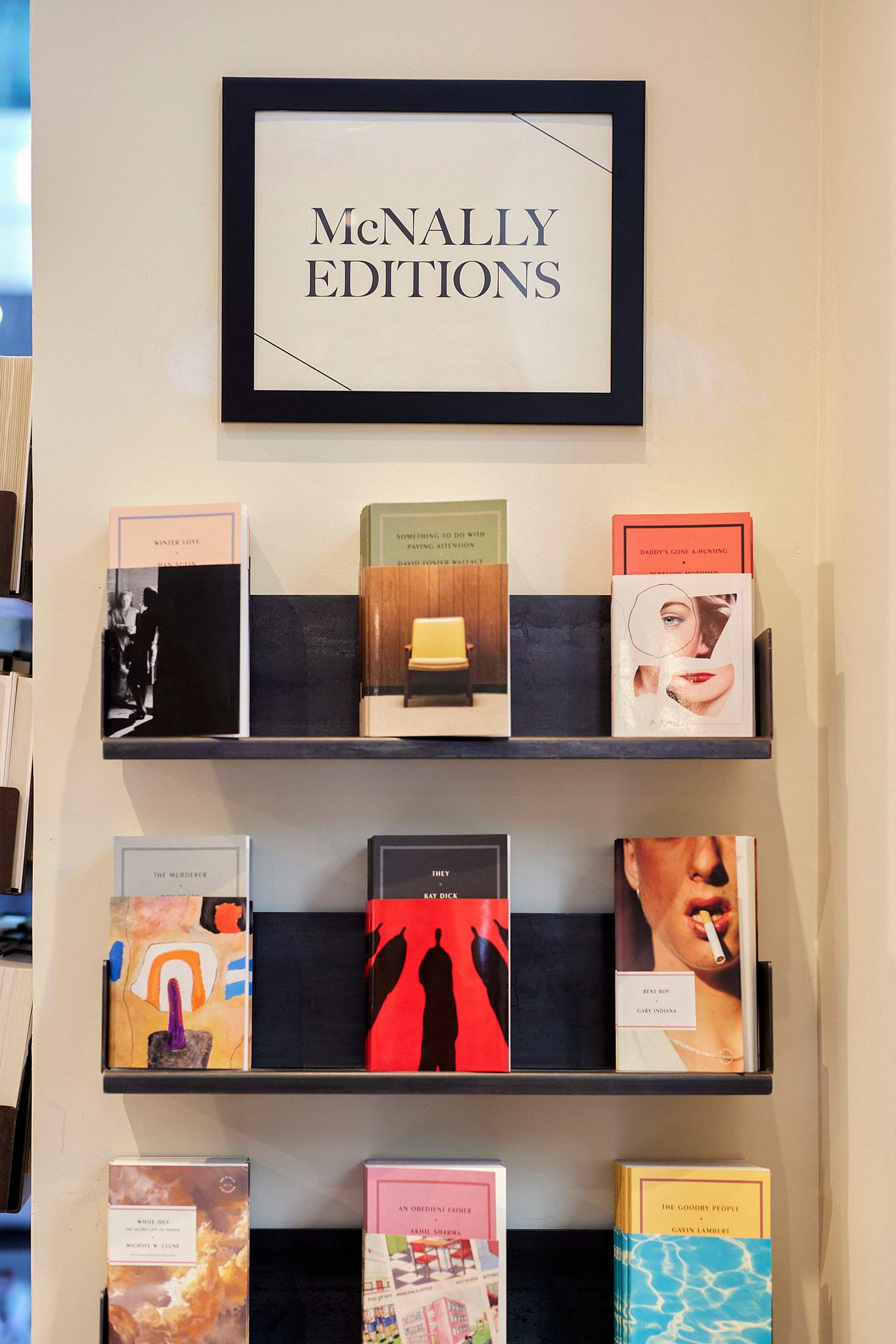 Property investment company Tishman Speyer, the Rockefeller Center's owners since 2000, has sought to diversify and improve its once-stodgy retail offerings. In 2021 the London-based music retailer Rough Trade raised eyebrows when it moved its New York outlet from young, hip Williamsburg to Rockefeller Center. Several other comparably fashionable retailers and restaurants followed. "Rockefeller Center now isn't what it was five or 10 years ago," says McNally. "Rough Trade was the first one to make the move here from Williamsburg, where it was near one of our other stores. Then all of our downtown restaurant neighbours started moving to Rockefeller Center, so it just started feeling nice up here."
While McNally teases further projects on the horizon, she's resolute that, whatever the future holds for McNally Jackson, the chain will stay in the city. "We'd never leave New York," she says. "There's an alchemy between the city that we love and the books that we love." 
McNally Jackson shoppers
Rockefeller Center
Fabio, 49, New Jersey
"I'm generally looking at self-development or self-improvement books and biographies. I hear Dopamine Nation by Anna Lembke is an amazing book about how, with social media, we can't turn off our minds. They do a good job here of mixing it up every so often for browsing."
Julia, 29, East Harlem
"I'm getting my husband a birthday gift. He likes old pictures of New York. I'm thinking of this big heavy book, New York: An Illustrated History by Ric Burns, James Sanders and Lisa Ades."
Philip, 69, Atlanta
"To tell you the truth, I'm a bit of a pen freak. McNally Jackson has some of the nice Japanese precision-point pens, although they're not as cutting-edge as I prefer. My favourite pen is a Montblanc Artfineliner with a 0.3mm tip but Pilot has some really nice multi-pens."
---
Best: Retail revival
Reviving the heart
Smart initiatives from city hall and a desire to craft in-person experiences are revitalising Montpellier's old centre.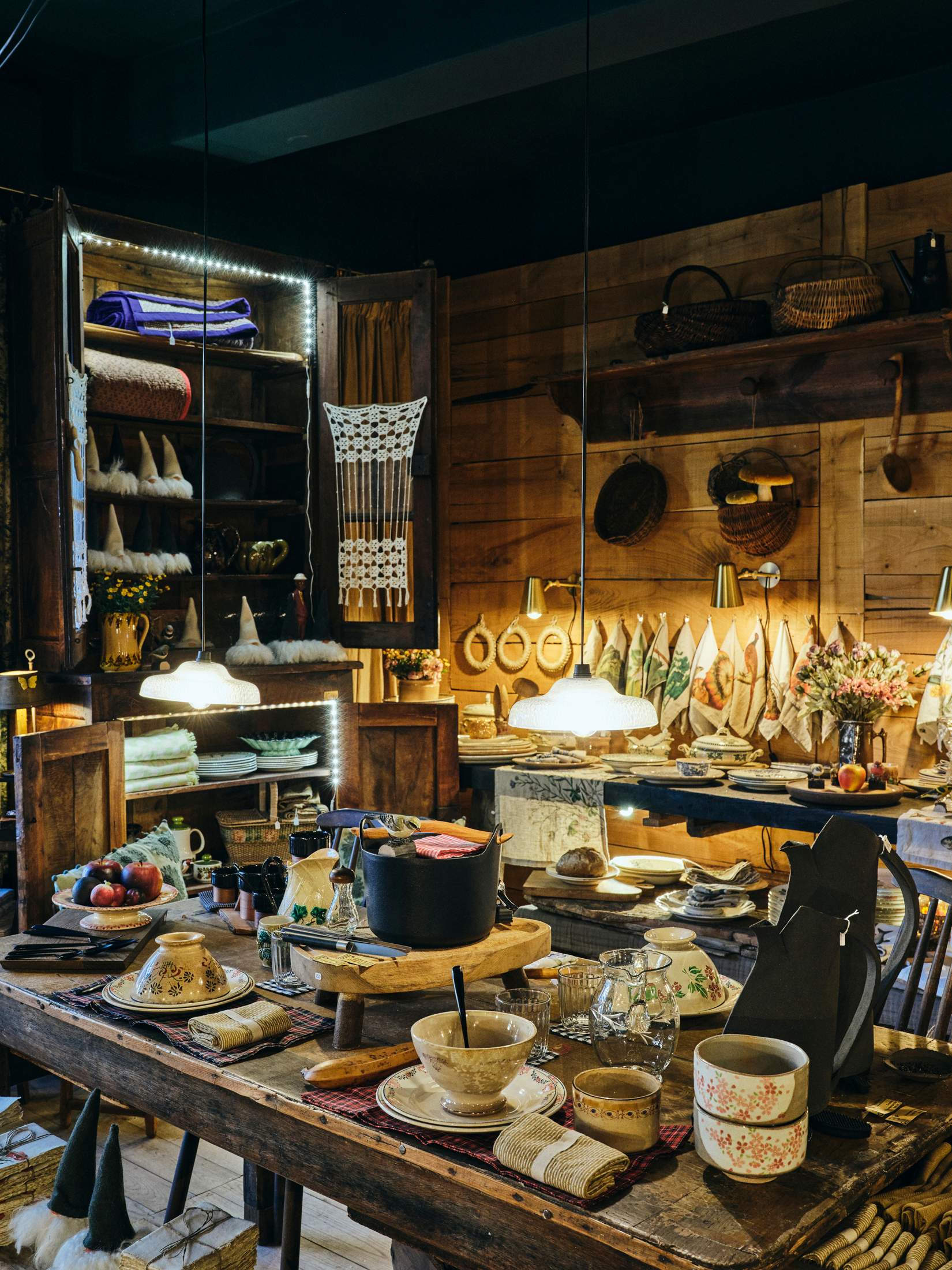 There's a charming, unhurried atmosphere that pervades Montpellier's Café Cours during the mid-morning coffee "rush". Standing behind the coffee shop's steel counter is co-owner Qian Chen, measuring out ground coffee for the handful of customers gathered inside. In front of her are two V60 drippers that she is about to use to make filter coffee. "French people still think of café filtre as jus de chaussette or 'sock juice'," she says with a grin. "We want to show them that it's anything but." 
For those wanting to buy more than a cup of coffee, Café Cours has a retail corner where Chen and her husband, Florian Babon, sell Hario hand grinders, Origami ceramic drippers and beans from Amsterdam's Dak roastery. With every purchase, Chen and Babon offer tips to their customers, sharing the knowledge that one would usually only find by spending hours poring over specialist blogs. 
Chen and Babon aren't the only ones in the southern French city who are luring shoppers away from their computer screens and out into the pedestrianised old centre of L'Écusson. The area's shopkeepers and craftspeople are well-placed to meet the Montpelliérains who would prefer to smell, feel and see the things that they're parting with their hard-earned cash to own. "We're here to tell stories and inspire emotions that you don't get online," says Olivier Bardou, who founded his homeware boutique, De La Luce, here 20 years ago. Under the vaulted ceilings of a 17th-century hôtel particulier, De La Luce sells everything from Japanese clothing to Provençal flea-market finds. The bazaar-like setting, which encourages exploration, is part of the shop's success. Bardou doesn't sell his goods online. "They need to be seen to be appreciated," he says, as he guides monocle through his shop.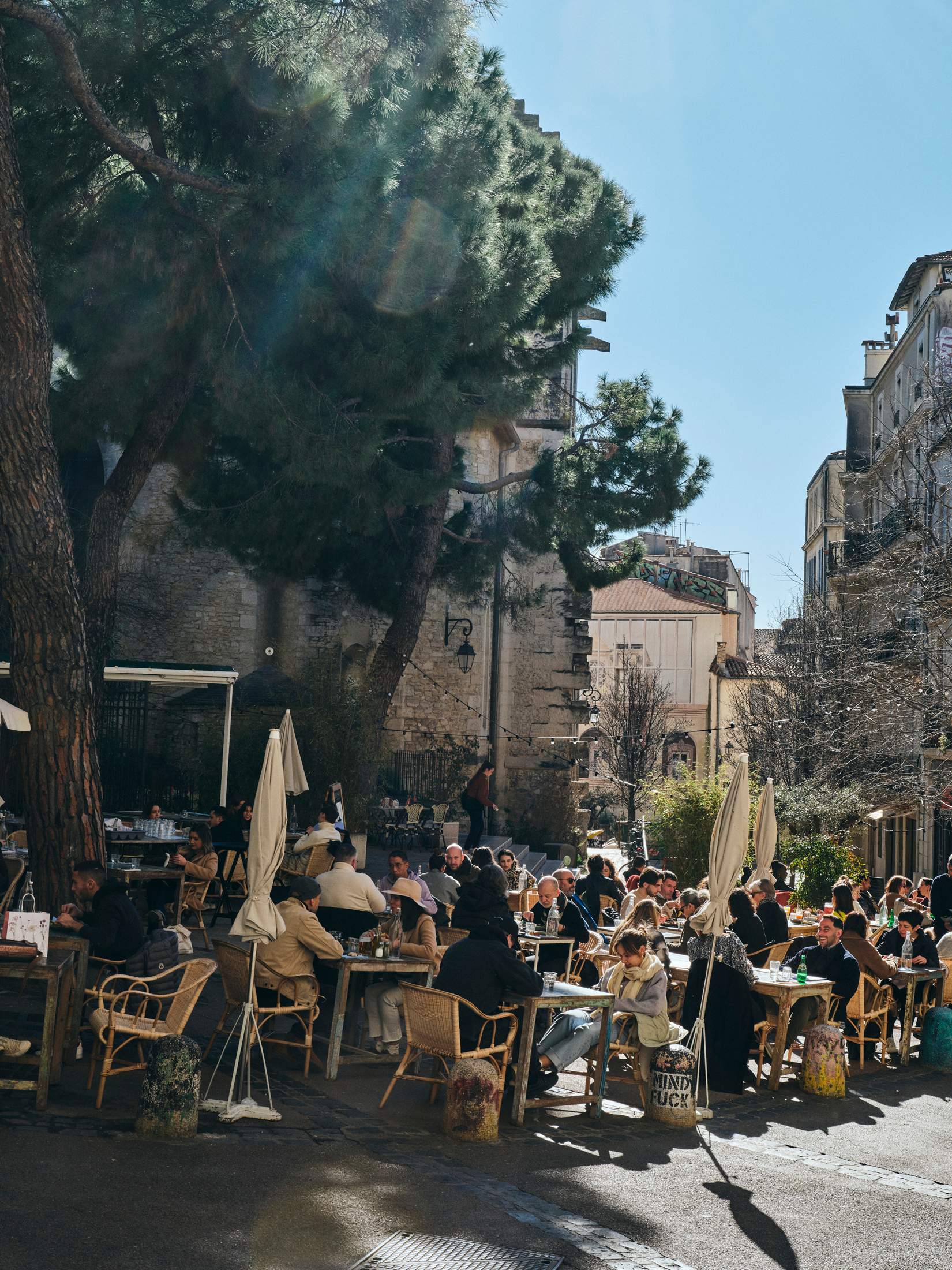 Montpellier's bricks-and-mortar retailers are a point of pride for the local government. In 2020, with the election of new mayor Michaël Delafosse, several initiatives were launched to support L'Écusson's shopkeepers through the pandemic. At a time when foot traffic to the world's physical retailers was at an all-time low, forcing many to permanently shut, the municipality made all public transport free on weekends to draw more visitors. This has proven so popular that, from September, it will be implemented throughout the week. 
The mayor also abandoned the development of a large suburban mall, which his predecessor had planned as part of a plan to develop the area of Pérols. In the wake of the pandemic, when people were learning to cherish their neighbourhood high streets again, it was a model that Delafosse deemed obsolete. 
No megastore can replicate the experience of gazing into the windows of artisans' ateliers and witnessing things being made from scratch. On a stroll around L'Écusson's labyrinthine lanes, for example, you might spot Camille Lameynardie throwing pots at her light-filled studio-boutique, Claycraft. While it has only been two years since Lameynardie left Paris in search of a sunnier life at a lower cost, she has already firmly integrated into the local community. "Montpellier feels like a village but it has the creative energy of a big city," she says. Lameynardie is part of Ateliers Saint Roch, an association founded by the neighbourhood's artisans to attract footfall to their workshops by organising exhibitions, classes and craft-themed walking tours.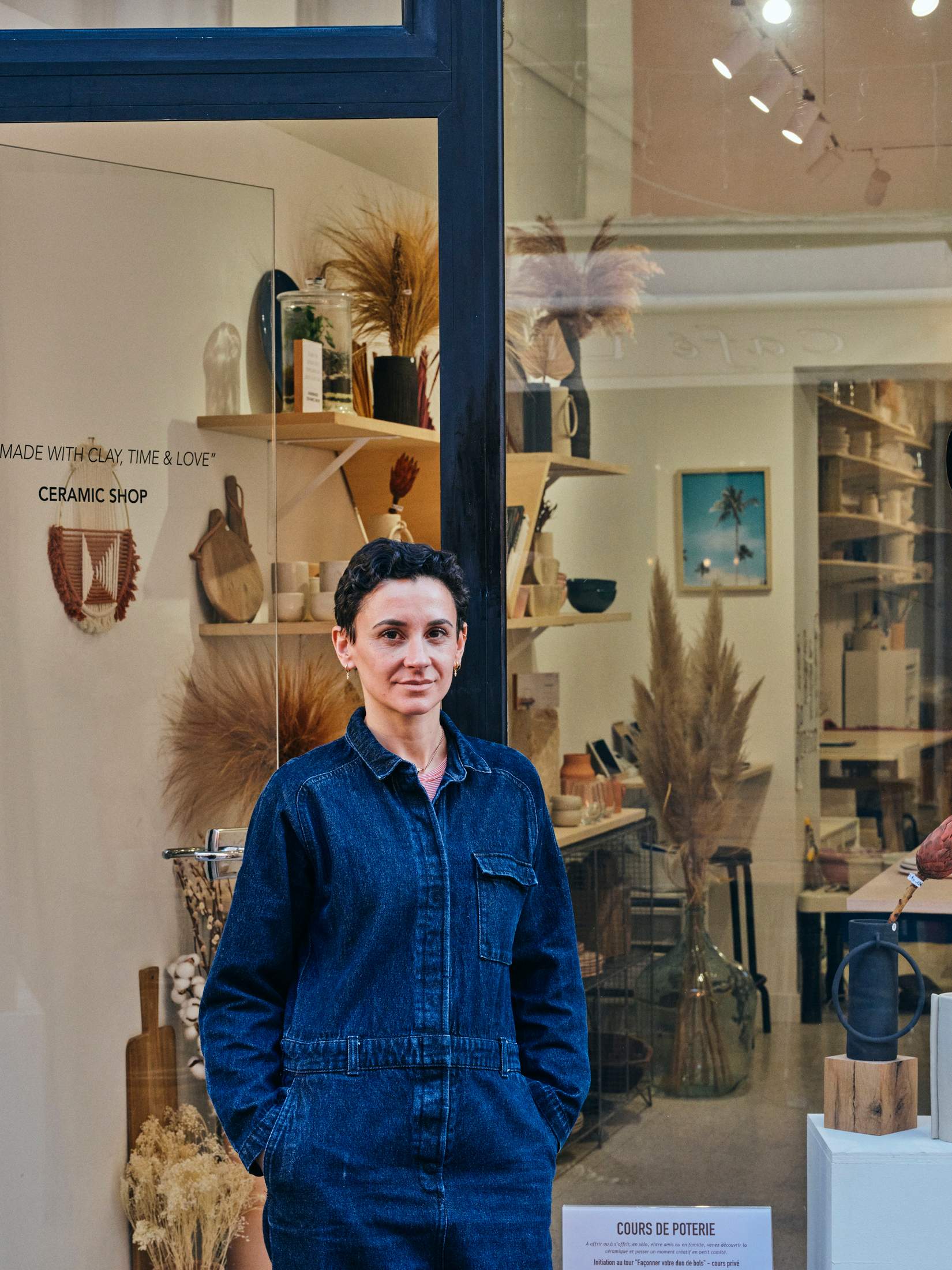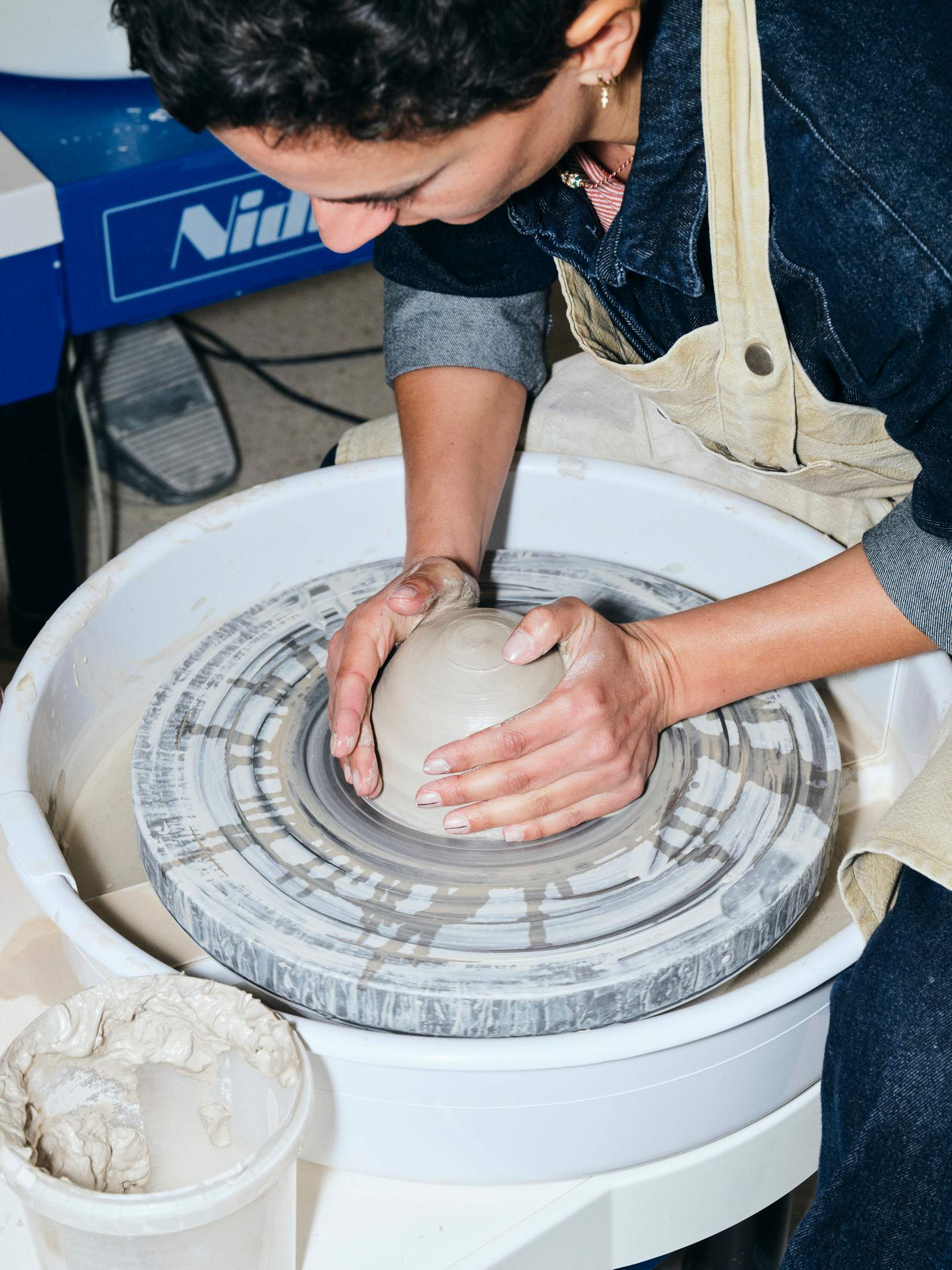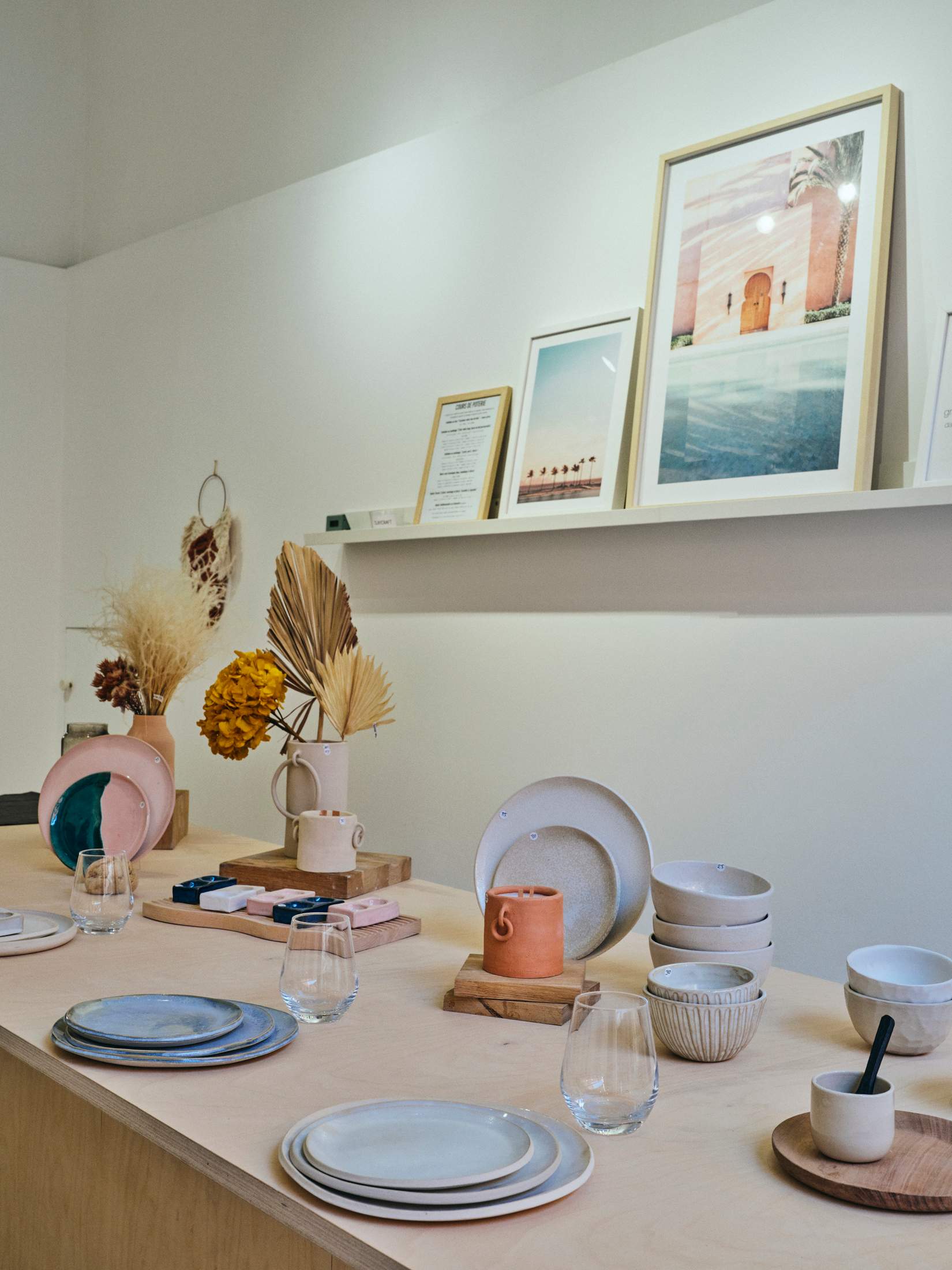 With the opening in 2019 of the Mo.Co contemporary arts centre, businesses have started spilling out into the streets around Montpellier's historic heart. "It helped to create a dynamic in a district that was commercially a bit slower," says Martial Ballejos, the co-owner of Manifest, a clothing shop on Boulevard du Jeu de Paume. The city has also invested in renovating the nearby Laissac market hall, which now houses 24 independent butchers, fromageries and lunch canteens to cater to the workers in the surrounding offices. The efforts are part of a wider plan to increase the appeal of central Montpellier in the run-up to its bid to become one of three European Capitals of Culture in 2028. 
New outlets are springing up all the time. Among the recent arrivals is Quanto Basta, an Italian épicerie in a newly developed residential enclave behind Laissac. The venture started off as an e-commerce site but the founders soon realised that, in order to win a loyal following among the neighbourhood's thirtysomething residents, they needed to open their shop doors. "We thought that we would speak to a younger clientele by selling through a website," says co-owner Jordan Errigo, an industrial designer who co-created the shop's playful identity and interiors. "But you'd be surprised by how many of them prefer coming in to discover something new."
And he has a point: when physical retail is designed by people who know how to make the experience exciting, popping to the shops can be a source of inspiration.
Montpellier in numbers:
299,096: Number of inhabitants
€233: Average commercial rent per sq m (compared with €930 in Paris)
1,800: Number of independent retailers in L'Écusson
4 million: Footfall in L'Écusson (the city centre) between January and August 2022 
40 per cent: Increase in footfall on the area's busiest street, Rue de la Loge, since 2021
---
Best: Luxurious layover
Welcome arrival
Haneda airport has broken the mould of tired travel retail.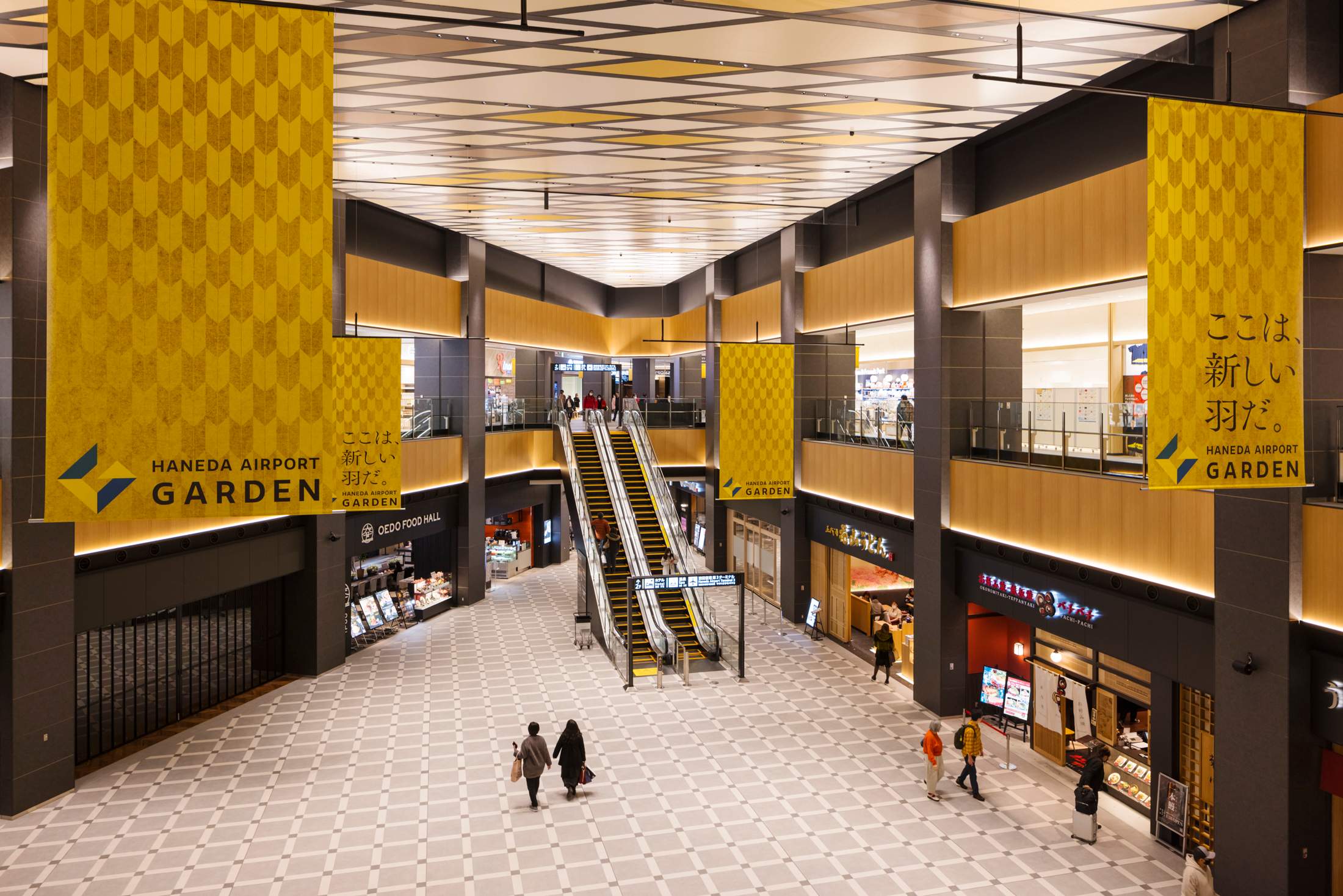 Haneda in Tokyo is one of the busiest airports in the world. Nearly 87 million passengers passed through its gates in the year before the pandemic. Hotel rooms at the international terminal were at capacity and the shopping area had scope for expansion. A new addition, due to open in 2020 was, inevitably delayed. But now, Haneda Airport Garden has opened – and it's huge. It has 80 shops and restaurants, a 1,717-room hotel and a 12th-floor spa with open-air baths that enjoy views of Mount Fuji.
"It was tough waiting," says Naoyuki Murata, who runs the operation. He works for Sumitomo Fudosan Retail Management, which won the development bid in 2016. "Our theme was Japanese culture and hospitality," says Murata. Airside shops can be repetitive but, here, the retail team had some fun.
"There are many independent businesses that couldn't afford a big space, so we've made room for small shops," says Murata. Mamezono, a Tokyo confectioner, is selling delicious Japanese-style sweets with a twist, adding raspberry and chocolate to its squares of soft azuki bean paste. Miyabi, a Kyoto bread shop, offers pale-pink sakura croissant loaves served by cheery staff in full kimono.
Green-tea company Kimikura's first Tokyo shop sells everything from takeaway matcha latte to complete tea ceremony sets. "We wanted to tell people about tea but also about Japanese culture," says Kimikura's Kanoko Abe. Coffee fans can buy all the equipment they need from cult Tokyo maker Hario.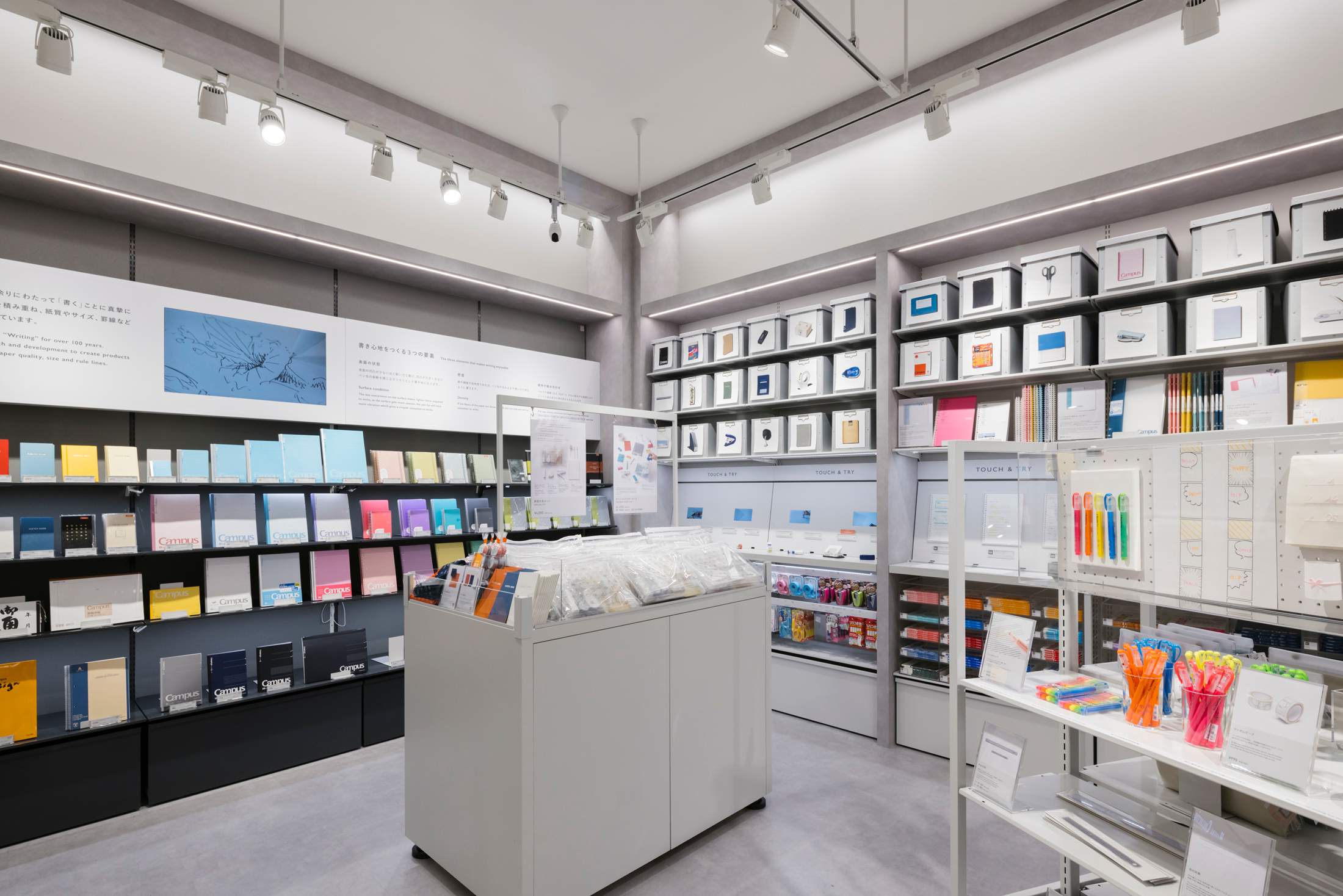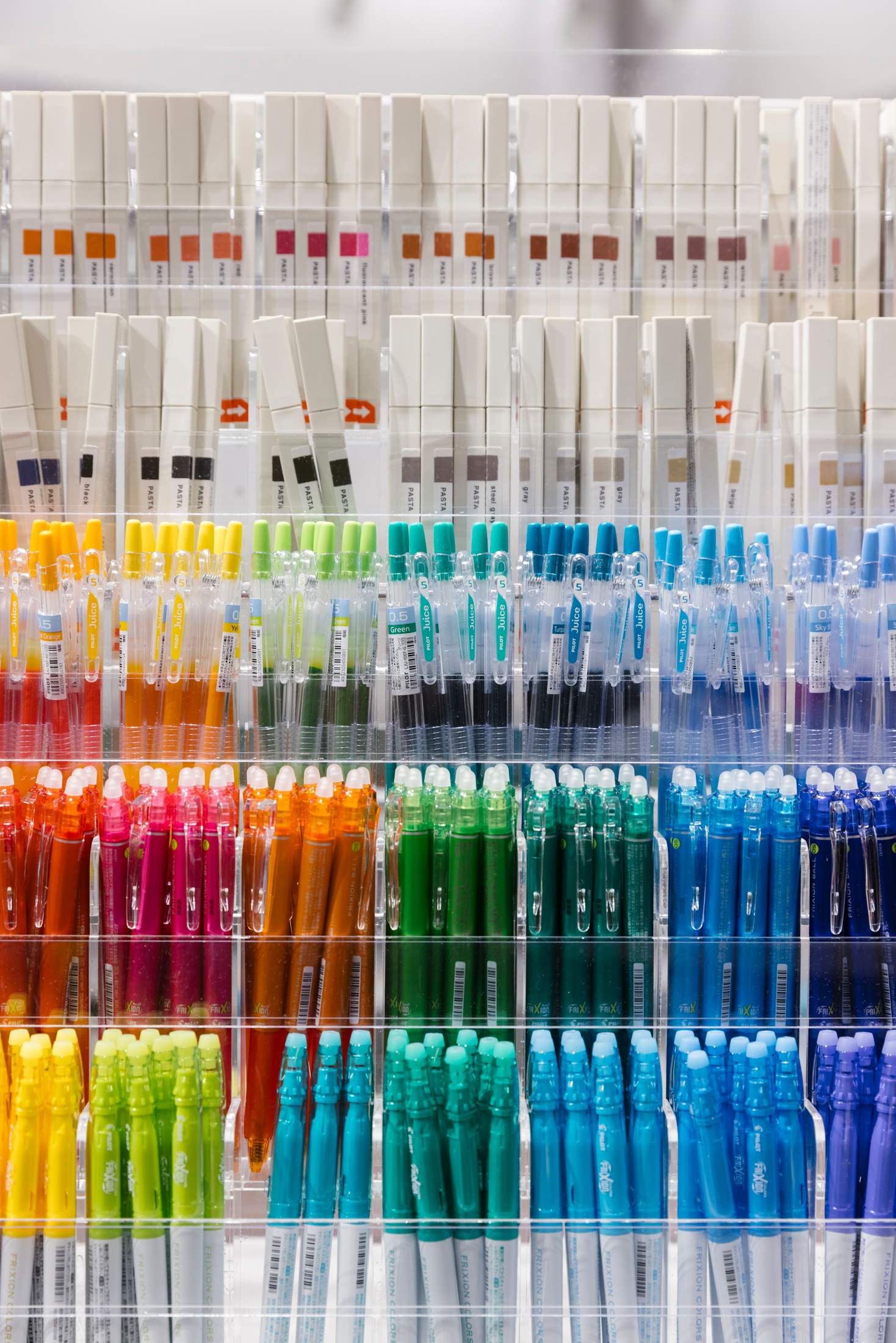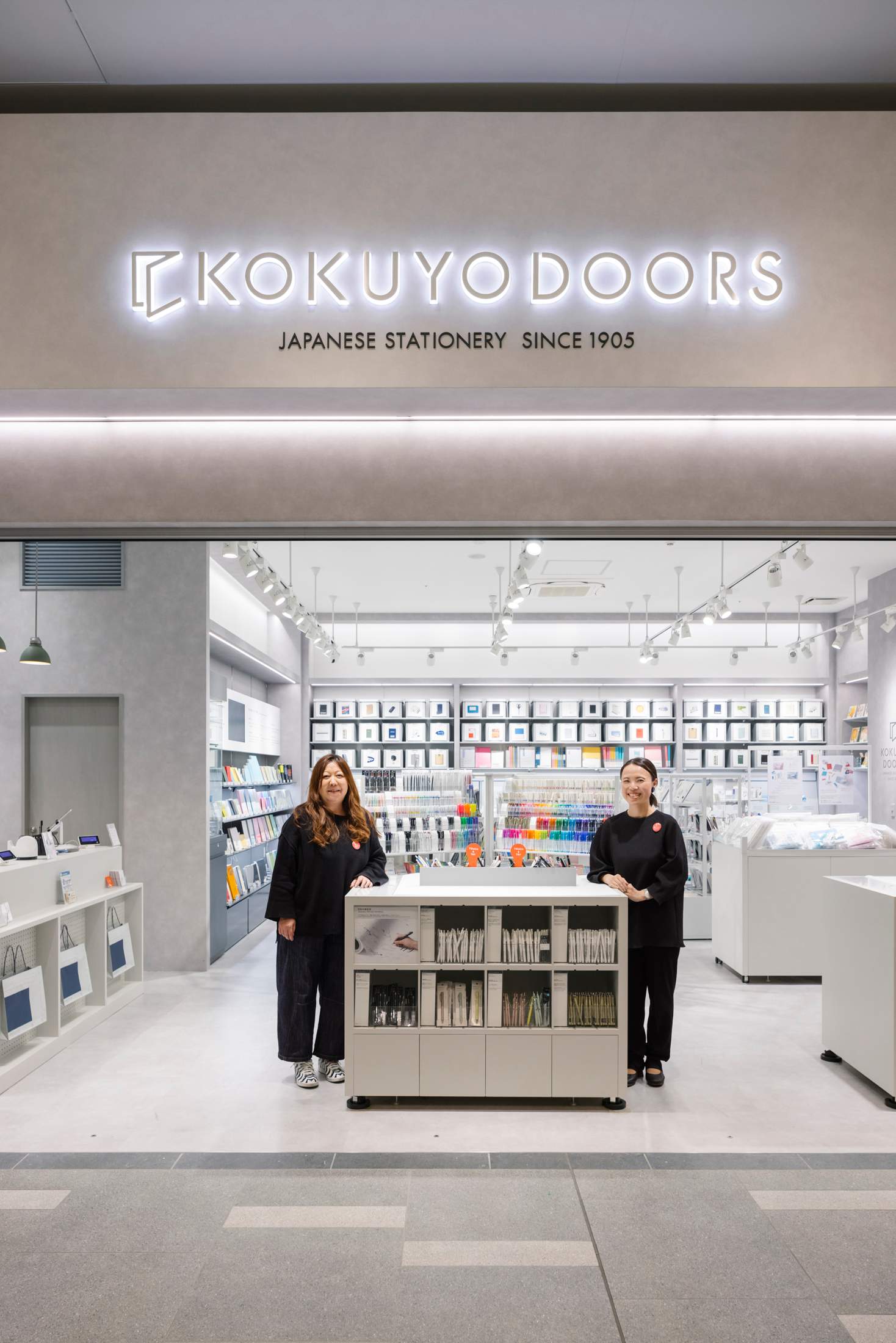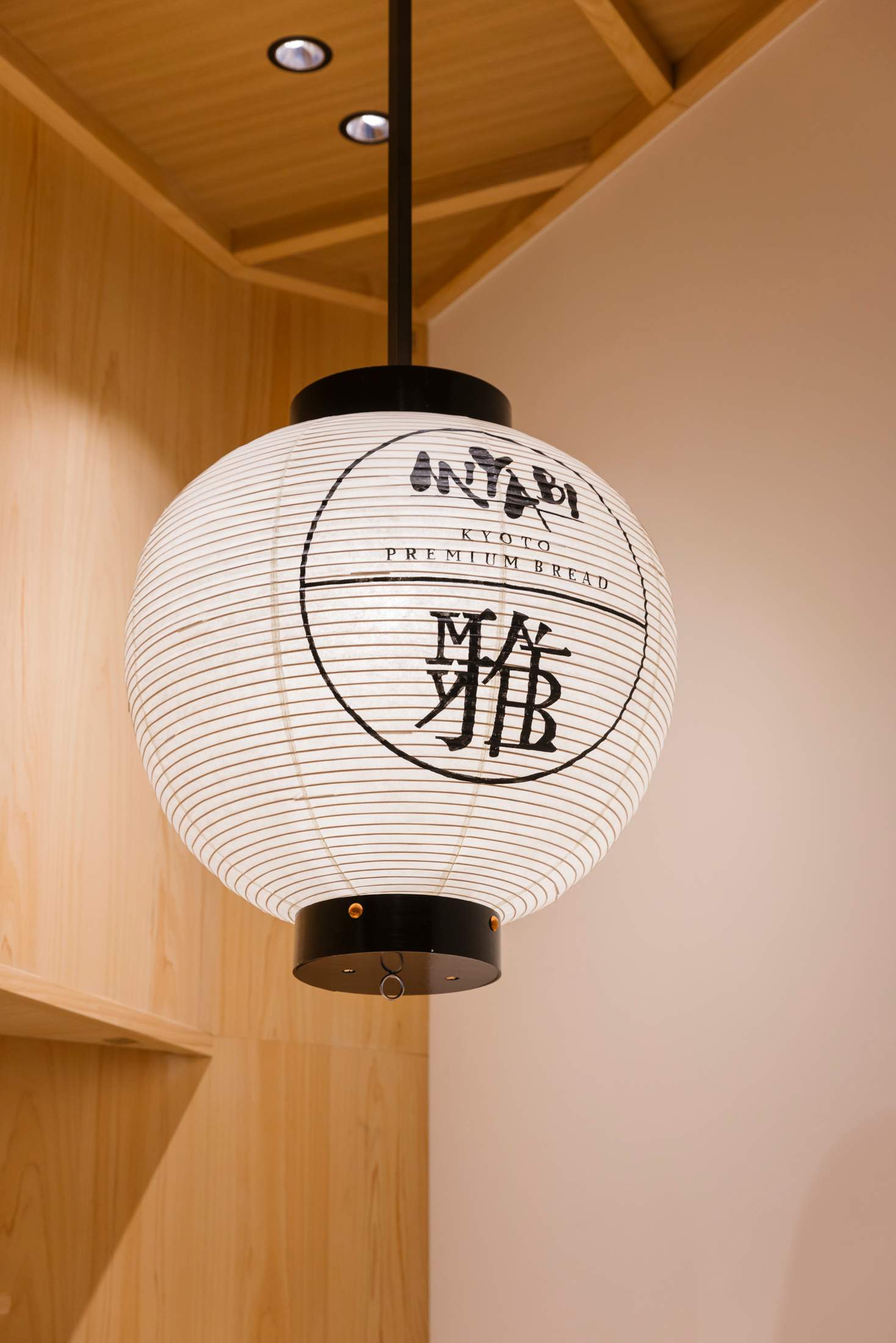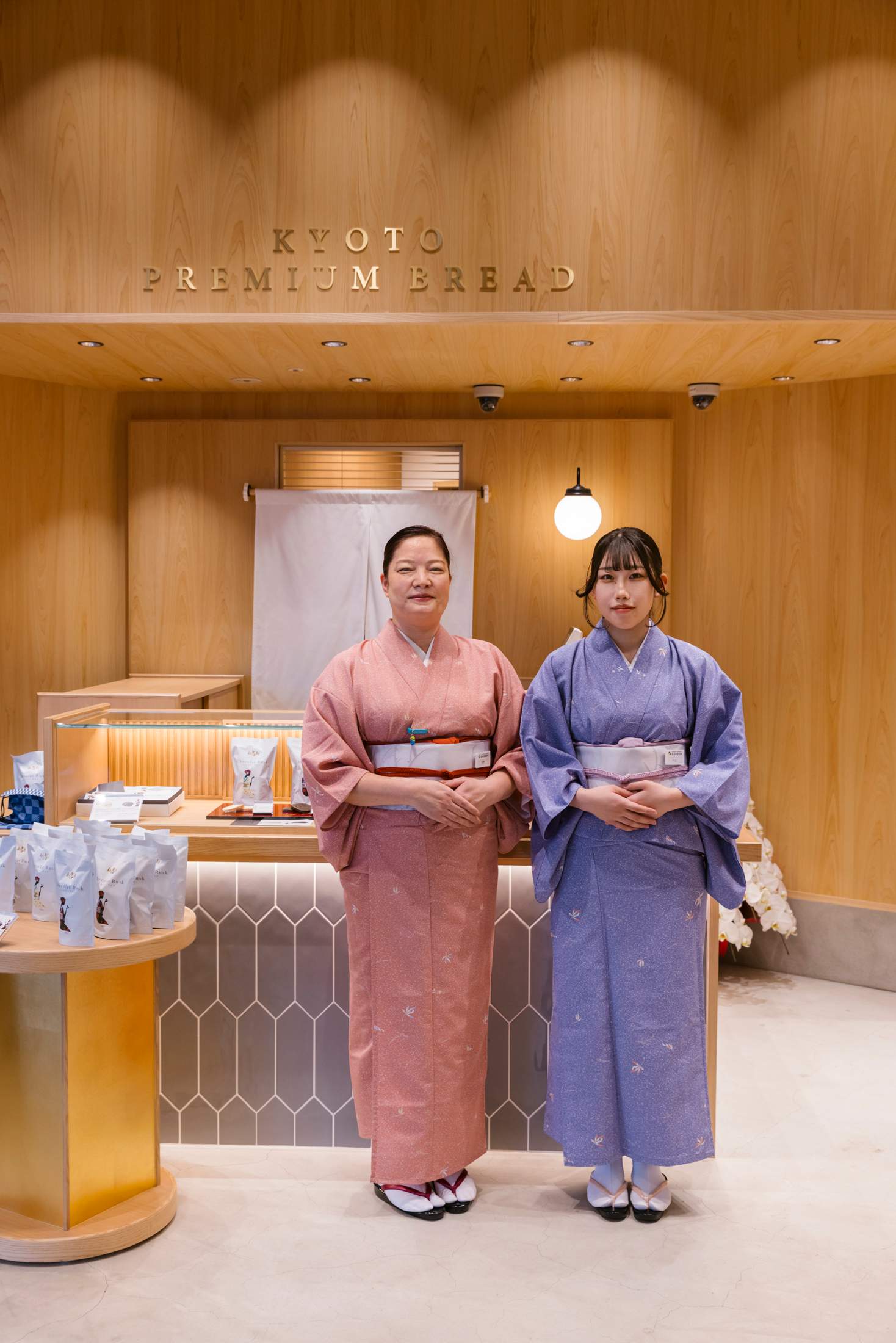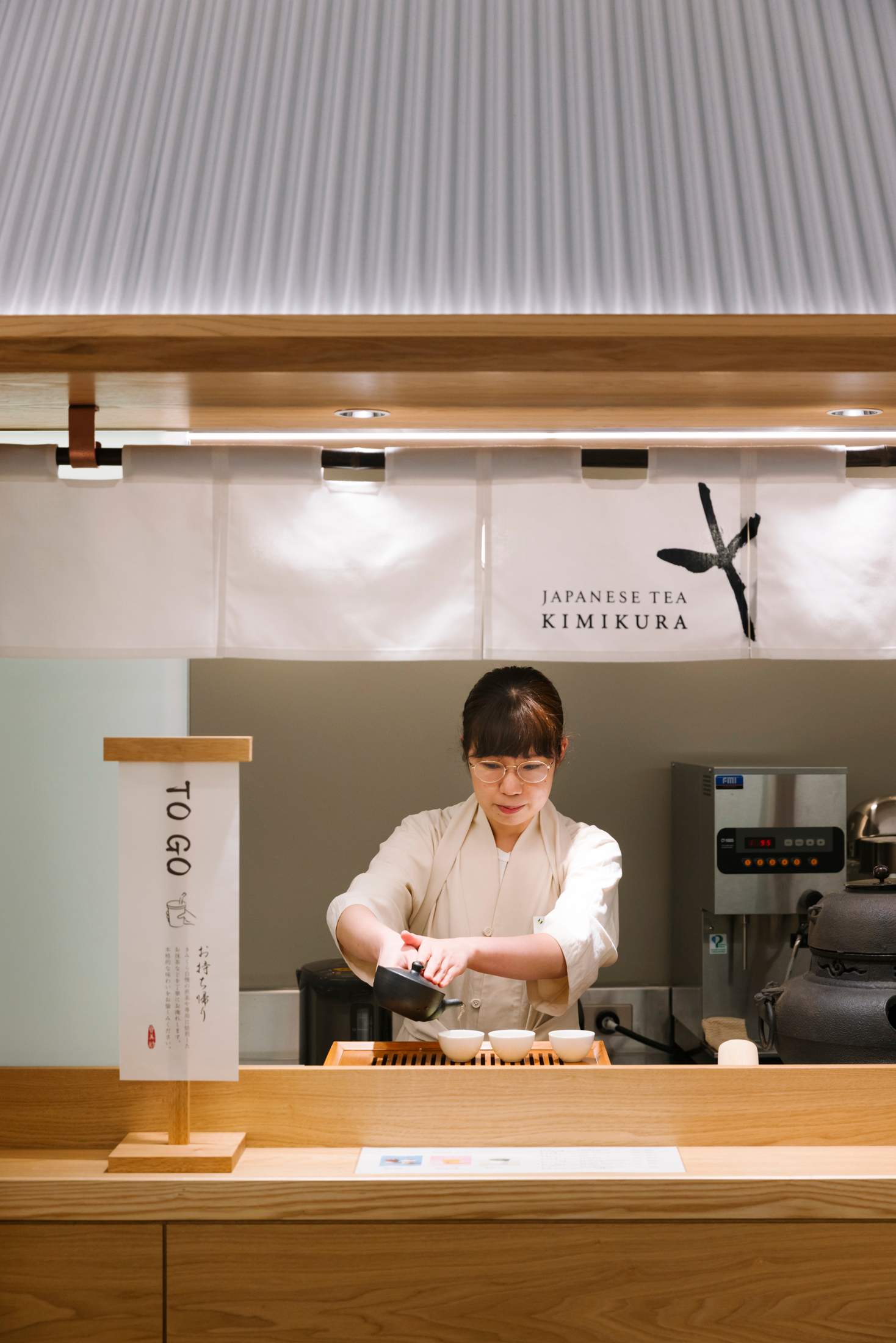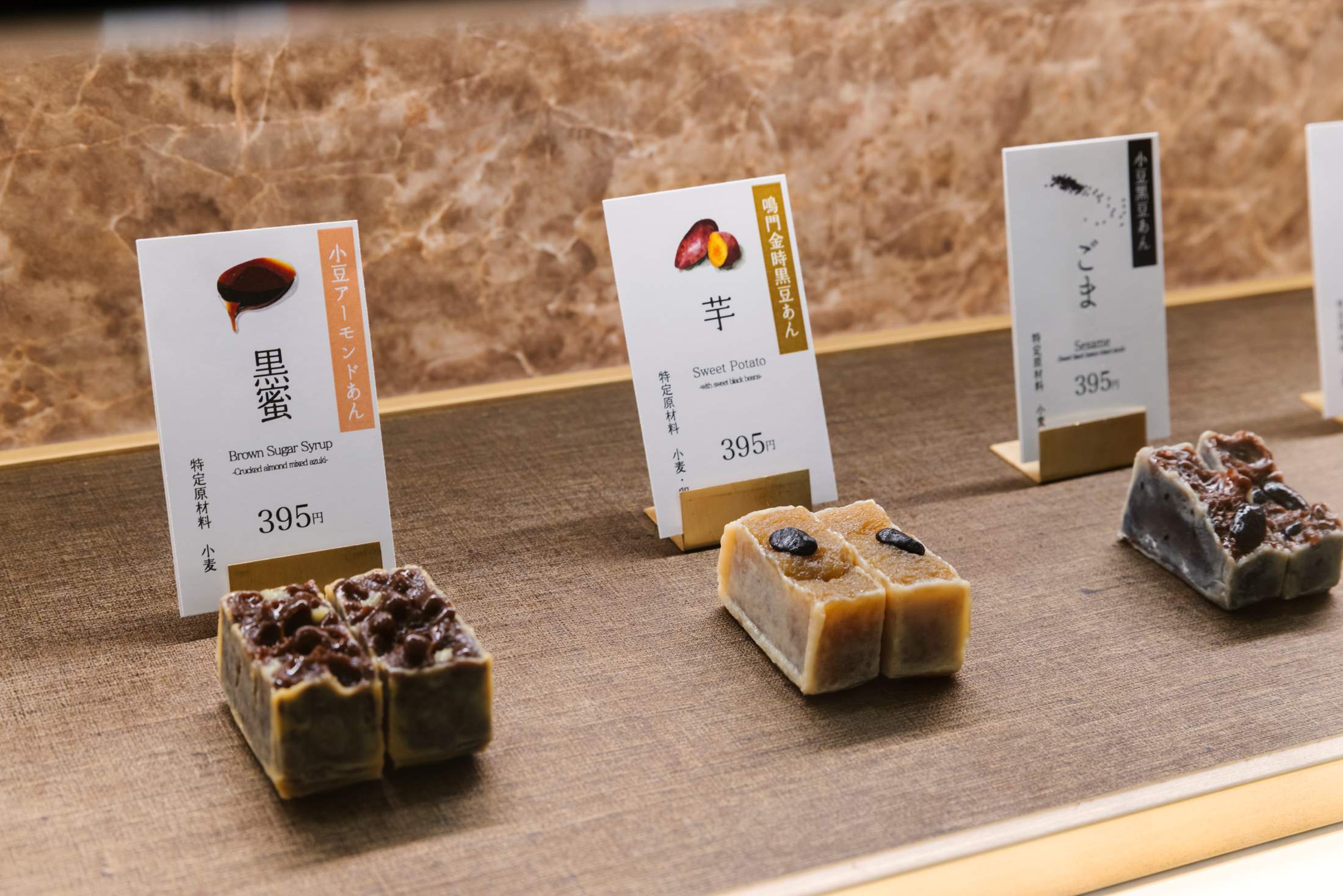 Century-old stationery company Kokuyo has developed a new concept for Haneda called Kokuyo Doors. The big draw is its vending machine, which sells beautifully packaged stationery. And there are dozens of other shops selling rice crackers, umbrellas, kitchen knives, shirts and even saké barrels. There's also a Lawson convenience store and a restaurant lineup that focuses, unsurprisingly, on Japan. "We thought about what travellers might like to eat when they leave Japan and when they return," says Murata. So far, customers are loving the shops. "We tried to represent all of Japan," he says. "We're bringing something fresh to airport retail."
What's in store 
Notable developments
For developers and investors with retail property interests, 2022 was a good year. In the US, vacancy rates for retail space dropped to their lowest level for 15 years, while retail investment increased by 20 per cent in Europe, according to investment bank bnp Paribas. The big question for 2023 is whether this trend will continue. Here are three developments hoping that the momentum is maintained. 
Battersea Power Station
London, UK
Almost 40 years after their closure, and after eight years of reconstruction, the turbine halls at Battersea Power Station reopened in October 2022. Home to 100 shops in a restored art deco building, the £9bn (€10.2bn) project drew more than 250,000 visitors on its opening weekend. But it's just a small part of the redevelopment of the power station. The next phase, led by architects Foster 1 Partners and Adamson Associates, is a new high street, Electric Boulevard, opening in summer 2023. With two levels of premium retail along its length, the open-air street will be a welcome addition to the mall-like power station proper.
Saadiyat Grove
Abu Dhabi, UAE
Sitting 500 metres off the coast of Abu Dhabi, Saadiyat Island is home to one of the Emirati city's most significant retail development projects: Saadiyat Grove. Set to open later this year, it will have more than 70 shops, a cinema and 50,000 sq m of dining space, providing some welcome retail therapy after visitors have spent time on the island's pristine beaches.
The Central
Dallas, USA
Work is well under way on this mixed-use development of 2,000 apartments and more than 110,000 sq m of retail space, which is due to open in the heart of Texas's largest city by 2025. Built around a large green space, The Central will offer an alternative to the car-centric suburban-mall shopping experience that's common across Texas, as residents can walk to shops from their park-side homes.
---
Photography: Victor Garrido, Julien Liénard, Fuminari Yoshitsugu, Bill Gentle, Nathalie Mohadjer, Fuminari Yoshitsugu