The view from: Jorge Drexler / Los Angeles
Rhythm king
The Uruguayan musician on dancing with the devil and why it's never too late to dedicate yourself to a passion.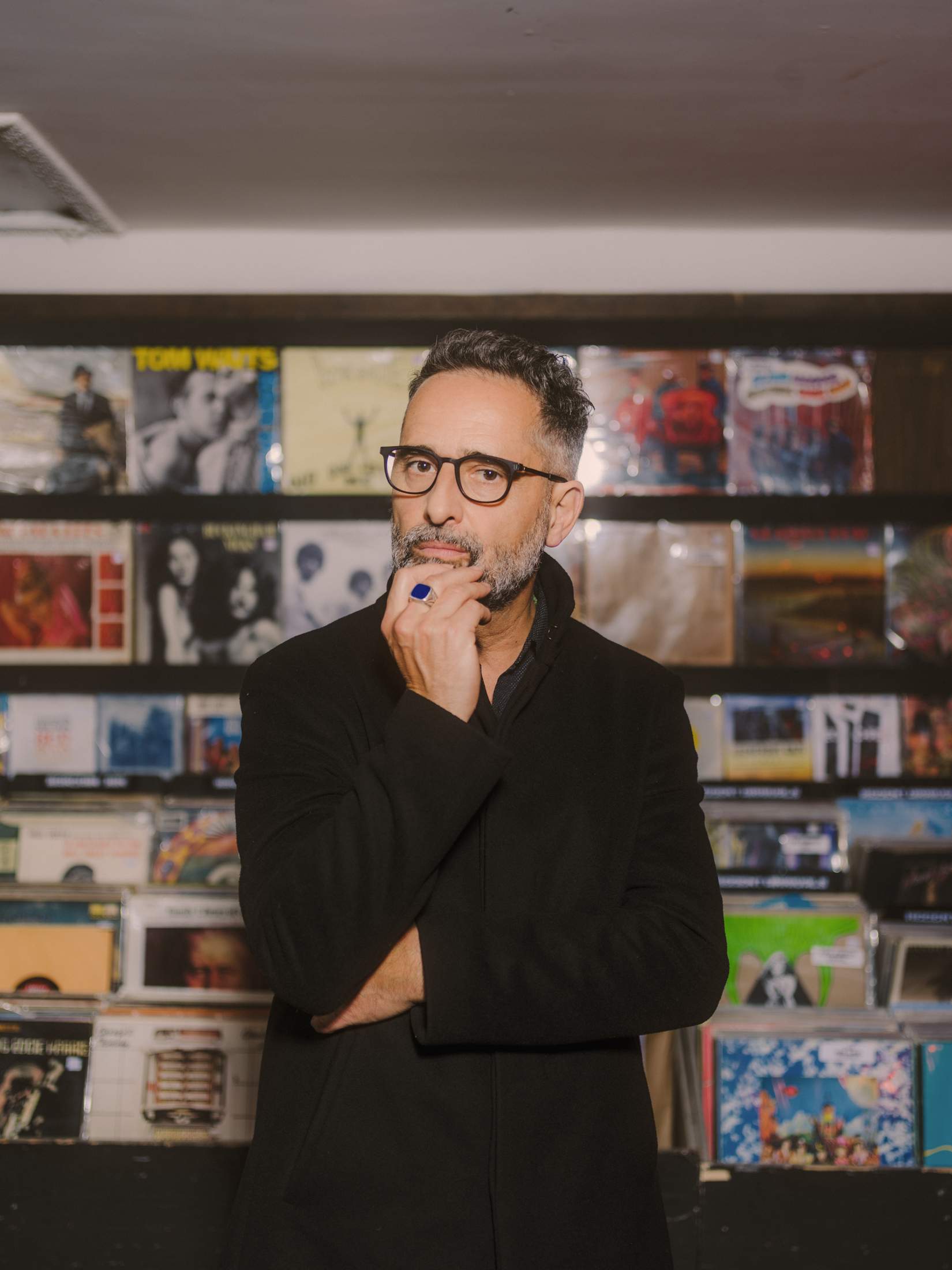 Jorge Drexler has the precise, mild manners of a delicate doctor – a job he did for years before moving into music – right until the moment in his meeting with monocle when he launches into a capella reggaeton. "Taka-ta-takaka-taka-ta-takaka," sings Drexler as he claps along to emphasise his staccato syllables. "In the 11th century they used to call that the 'devil's rhythm' because it goes straight to the hips." 
It's a pace change that anyone familiar with Drexler's music will recognise. He is lauded across the Spanish-speaking world as an artist who evades genre, with albums that gallop across Latin America in style, whether parsing traditional melodies from his native Uruguay or the heat and hop of a San Juan sound system.
When monocle meets him, Drexler has been nominated for a Grammy for Tinta Y Tiempo ("Ink and Time") and is fresh from a run of sold-out shows across the US. We find him flipping through the vinyl racks at Permanent Records in northeast Los Angeles. "I made an album a few years ago in Barranquilla, Colombia, a city famous for its record shops," says Drexler. "At night our producer would hold all-vinyl dance parties."
He talks about "escaping" the family's ear, nose and throat clinic in Montevideo by moving to Spain, where he dedicated himself to music aged 30. "I was a very happy musician but I was completely unsuccessful until I hit 40." The breakthrough came unexpectedly when "Al Otro Lado Del Río" was used in 2004 film The Motorcycle Diaries and won an Oscar. Antonio Banderas sang the track on stage at the awards ceremony, reportedly because Drexler was deemed too obscure to perform it himself. Now on his 15th album, times have changed but the artist is relaxed when speaking about the long and winding road he's taken to get here. "All we have is the present," he says.
And Drexler sees the present moment as being a Latin American one. While he is amazed to hear that Spanish-speaking TV series are charting on Netflix, the singer is more taken aback by a new global audience discovering Latin music. "Over the past two years, we've been hearing Spanish-speaking music playing in Budapest, Ankara, Tel Aviv," he says. In May, Drexler is performing at La Linea, a Latin-music festival in London dedicated. "There's a boom of the language, of the culture and creativity."
He thinks that the devil's rhythm has something to do with it. While Drexler has either toured or recorded in every country in Latin America except Honduras, he has a particular fascination with Puerto Rico and its simmering rhythms. Drexler points to the global success of well-awarded young musicians such as Bad Bunny as a taste of what's happening on the streets of San Juan. "The language stopped being a barrier a long time ago, especially here in Los Angeles, Miami, Chicago," he says. "At some point, this stopped being foreigners' music."
In his early career, Drexler couldn't get a break in Spain but built a loyal following in Latin America instead, going back and forth across the Atlantic to perform. Does he have any advice for other late bloomers? "Be patient and remember that you can do whatever you want, whenever you want," he says, pointing to a record by Angela Álvarez, the Cuban-American artist who won best new artist at the Latin Grammys last year at the age of 95. "Be a lawyer but also a singer, be a carpenter and a songwriter on the side, or start writing songs in your retirement." He pauses, thoughtfully, ever the good doctor. "Look, Kafka worked in an office, Borges was a librarian – these are two of our greatest minds. You can do whatever you want." 
The CV
1964: Born in Montevideo
1992: Graduates from medical school and releases his first album, the Uruguay-only release La Luz Que Sabe Rolar
1995: Invited to live in Madrid by songwriter Joaquín Sabina 
2005: Becomes the first Uruguayan to win an Oscar. His track "Al Otro Lado del Río" from The Motorcycle Diaries is named best original song
2006: The record Eco sees Drexler nominated for his first Grammy award 
2009: Works with Shakira on Spanish-language versions of her singles "She Wolf", "Did It Again" and "Waka Waka"
2014: Wins his first Latin Grammy award, for best singer-songwriter album
2022: Awarded six Latin Grammys, including record of the year and song of the year, both for "Tocarte"