Inventory: Travel / Global
River beds
Our travel round-up begins with a theatrical Paris hotel beside the Seine. Over the page, we immerse ourselves in Bath, visit a homely Mexican mansion and sample Japanese hospitality in Hokkaido.
Hotel options on Paris's right bank have always been slim, which makes the opening of Hôtel Dame des Arts, a few steps from Notre-Dame de Paris cathedral in Saint-Germain-des-Prés, all the more intriguing. Fresh from his work at Hotel National des Arts et Métiers, designer Raphaël Navot has created a similar blend of hushed tones, theatrical lighting, oak-panelled walls and charred-wood floors. Downstairs, Mexican chef Othoniel Alvarez Castaneda's menu is short but sumptuous and showcases good French produce in dishes including the tuna tostada with chipotle sauce or pork ribs marinated in achiote with tangy salsa roja. By summer a rooftop bar (with views of the city skyline including the Eiffel Tower) will be open for cocktails and choice nibbles, including pâté en croûte from Maison Vérot. We'll see you there. 
damedesarts.com
Three more Paris openings
Bloom House
Opening in summer on the offbeat stretch between two of Paris' busiest train stations, Gare de l'Est and Gare du Nord, Bloom House will have a large rooftop restaurant and pool. 
bloomhouse-hotel.com
Maison Delano
Miami Beach's slick Delano is getting a little sister. Slated to open before spring inside an 18th-century space close to Rue du Faubourg Saint-Honoré, Maison Delano will have a French-Andalusian restaurant led by starry chef Dani García.
maisondelanoparis.com
Grand Mazarin
The first Paris hotel by Maisons Pariente will open in Le Marais. The Martin Brudnizki-designed space includes two restaurants, a bar and a pool. Time to splash out?
legrandmazarin.com
---
Forget the Roman ruins, abbey or Royal Crescent; the best reason to visit Bath this weekend is nestled in a Georgian greenhouse halfway up Bartlett Street. Opened in January, Beckford Canteen is a beautiful addition to an English city whose culinary star is rising. 
The new restaurant sits a few tipsy steps from its beloved sister bistro, the Beckford Bottle Shop. However, the new space from Dan Brod, Charlie Luxton and Matt Greenlees (whose Beckford Group also includes four rural inns) feels like a step up. That's thanks in part to head chef George Barson, whose culinary alchemy transforms simple-sounding dishes, such as rarebit with pickled onions or sardines on toast, into something worth travelling for. Barson's combination of simplicity, rich flavours and a guileless reliance on good produce makes the regional ingredients sing. Likewise the smoked eel with leeks and egg yolk and the ham hock and jowl terrine served with a feather-light brioche bun feel like the work of an artful conductor bringing great things together in harmony.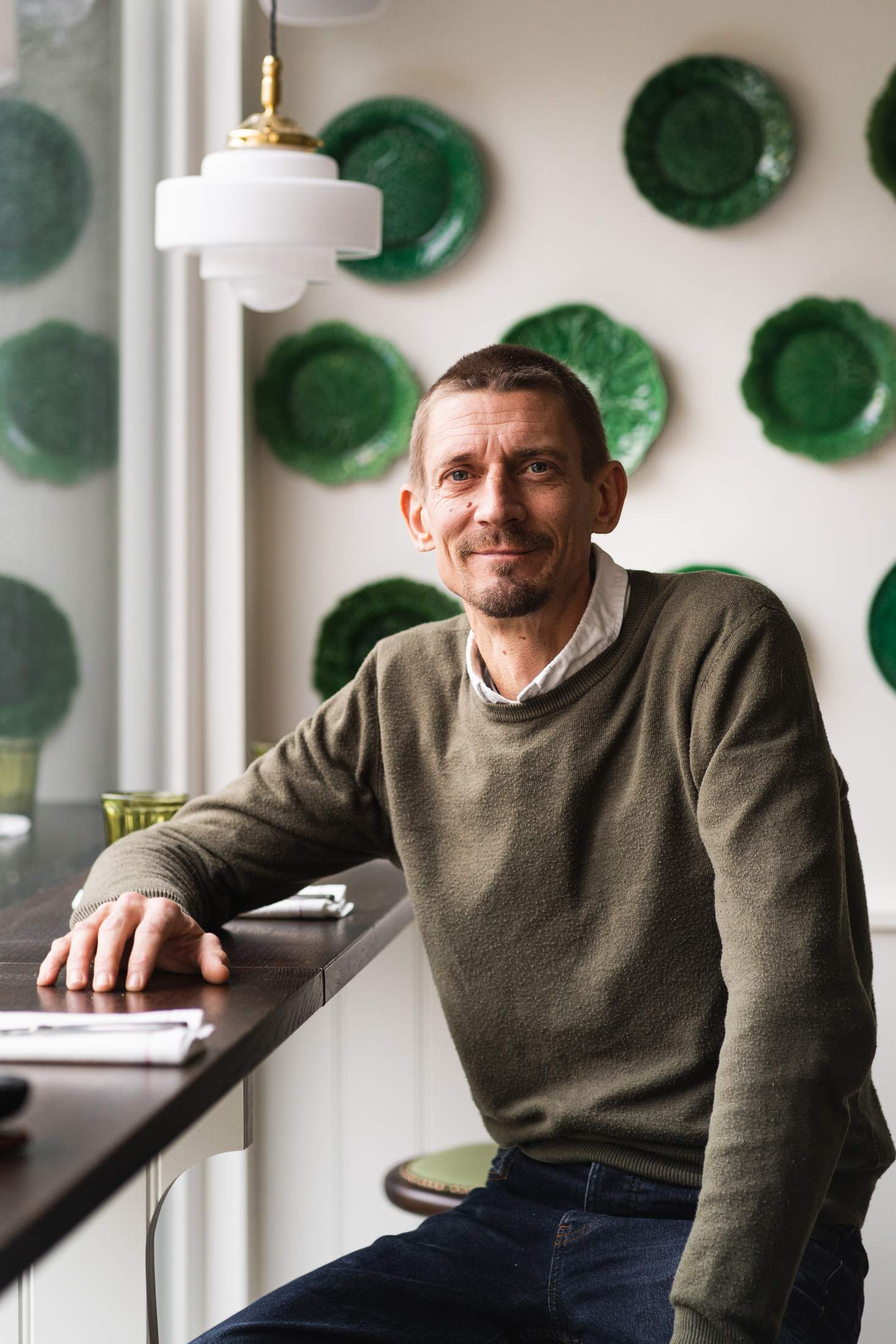 The mains riff on a similar theme; the monkfish with cauliflower purée and curried butter and the sole with harissa are subtle but sumptuous. Sides-wise, the buttery kalettes and crisp confit potatoes are a treat so complete that they threaten to outshine the mains. You may need a break before tackling the chocolate, hazelnut and brown butter dessert: a fight between a tiramisu and a giant Ferrero Rocher (both sort of win). 
Looks aren't everything but this single-storey former sushi shop has been spruced up with marble counters, brass edgings, dark oak furniture and green accents, from the leather trim and salvaged Czech lighting to a wall display of Wedgwood cabbage plates. Beckford Canteen currently has a modest 40 covers inside but a similar number are set to open in a garden to the rear. Roman Baths, eat their heart out. 
beckfordcanteen.com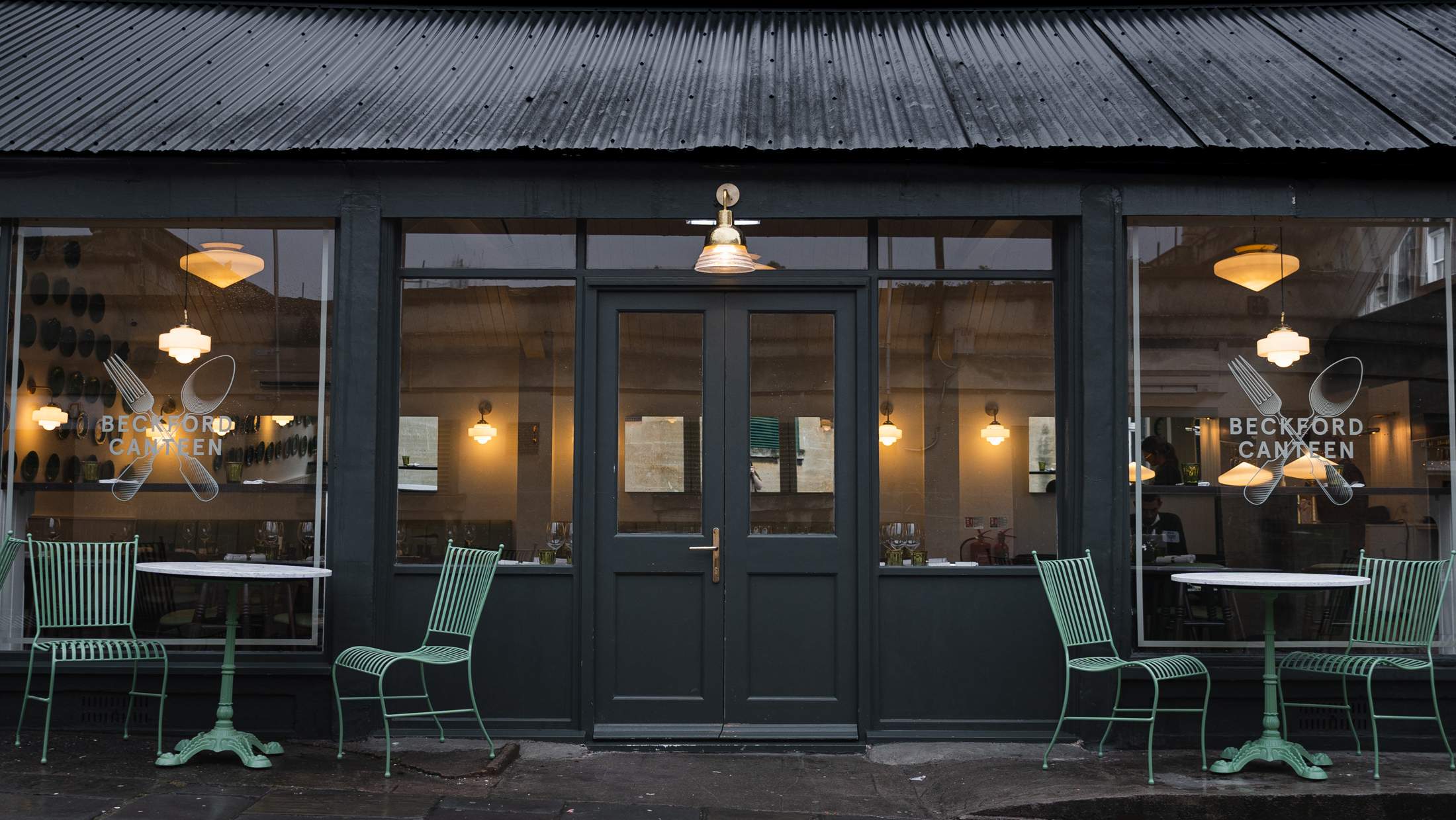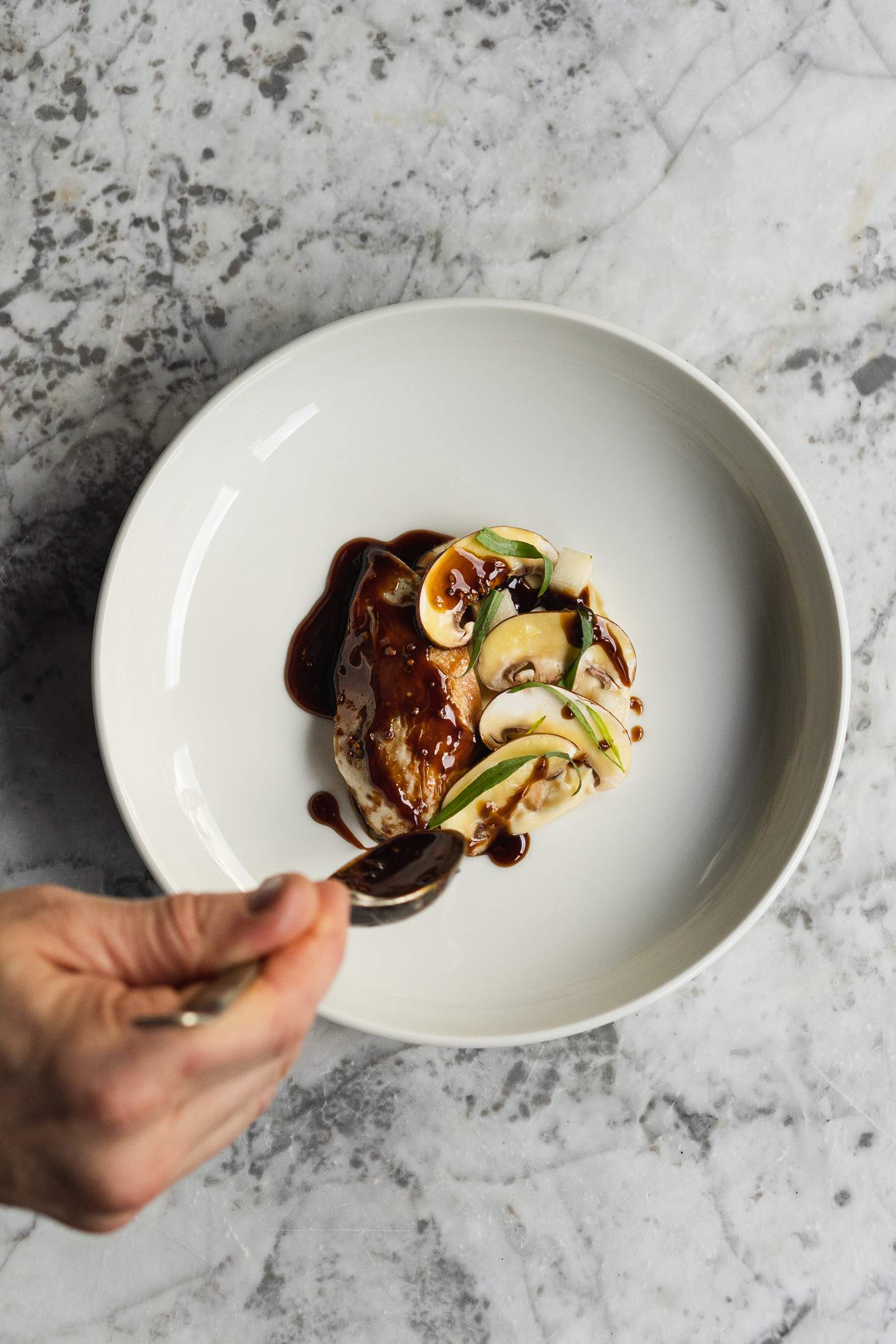 ---
Shop
8 Holland Street
Tobias Vernon's gallery specialises in art, design and interiors. A new hotel – his first – will open above the shop before summer 2023.
8hollandstreet.com
Berdoulat
Patrick and Neri Williams' homeware shop is brimming with bric-a-brac. It's impossible not to be bowled over by the interiors; the pair run a nearby design studio too.
berdoulat.co.uk
Topping & Company Booksellers
This family-owned bookshop is located over two floors (and a mezzanine) of a grand neoclassical building close to the abbey. This is how books should be sold.
toppingbooks.co.uk
Eat
Upstairs at Landrace
After stints at top London restaurants, Rob Sachdev and Jules Copperman relocated to Bath to open a teeny but terrific restaurant above the equally appealing Landrace Bakery.
landrace.co.uk
Stay
The Yard in Bath
A contemporary inn huddled around an atmospheric little courtyard and opened in a one-time pub. There might be grander places to stay in Bath but there's nowhere cosier. 
theyardinbath.co.uk
---
The Casa Polanco project started when Octavio Aguilar happened upon a permit to open a hotel. He had just bought the building with the intention of turning it into a shop. "I knew that I had to do this project," he says of the 1940s whitewashed mansion.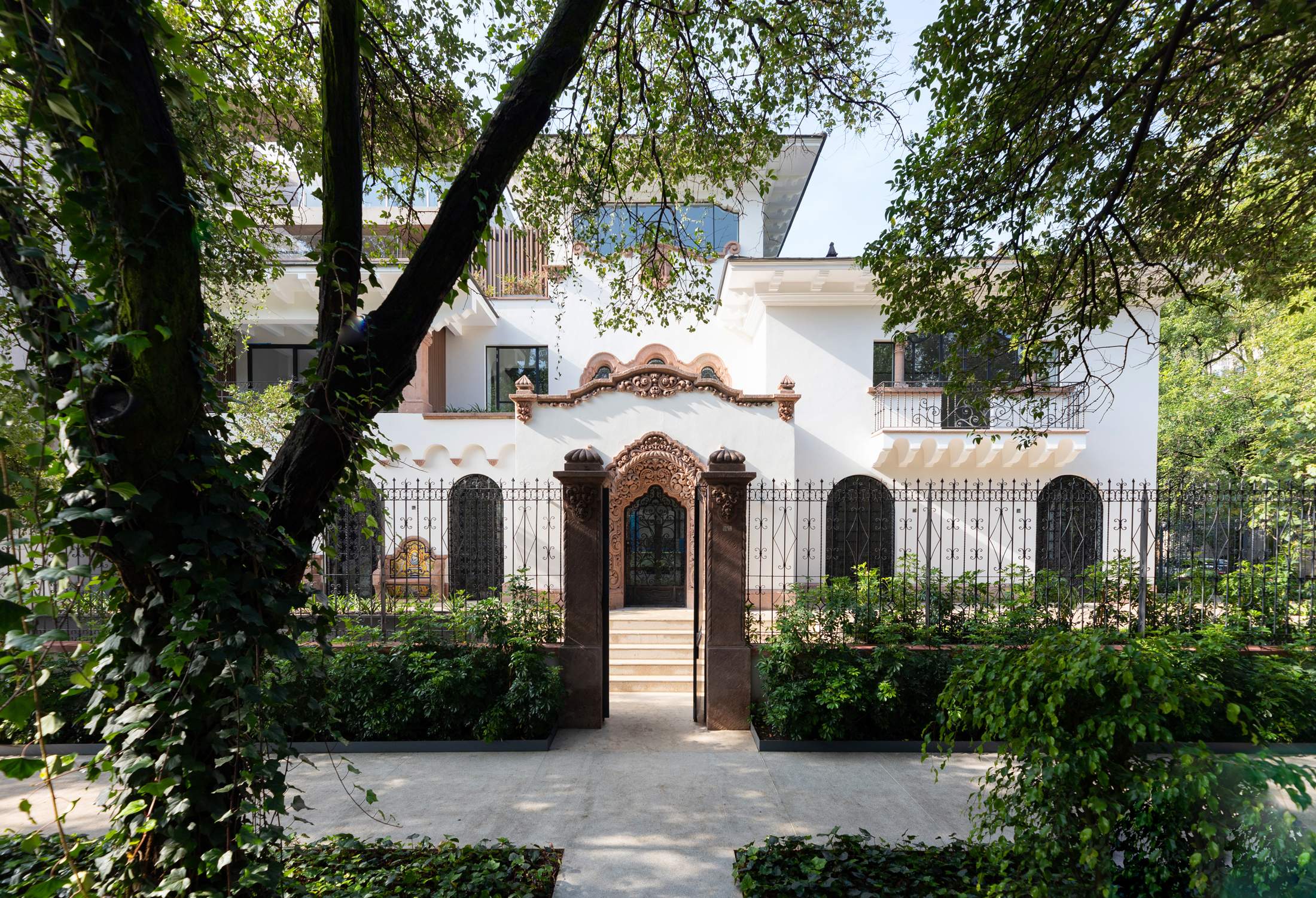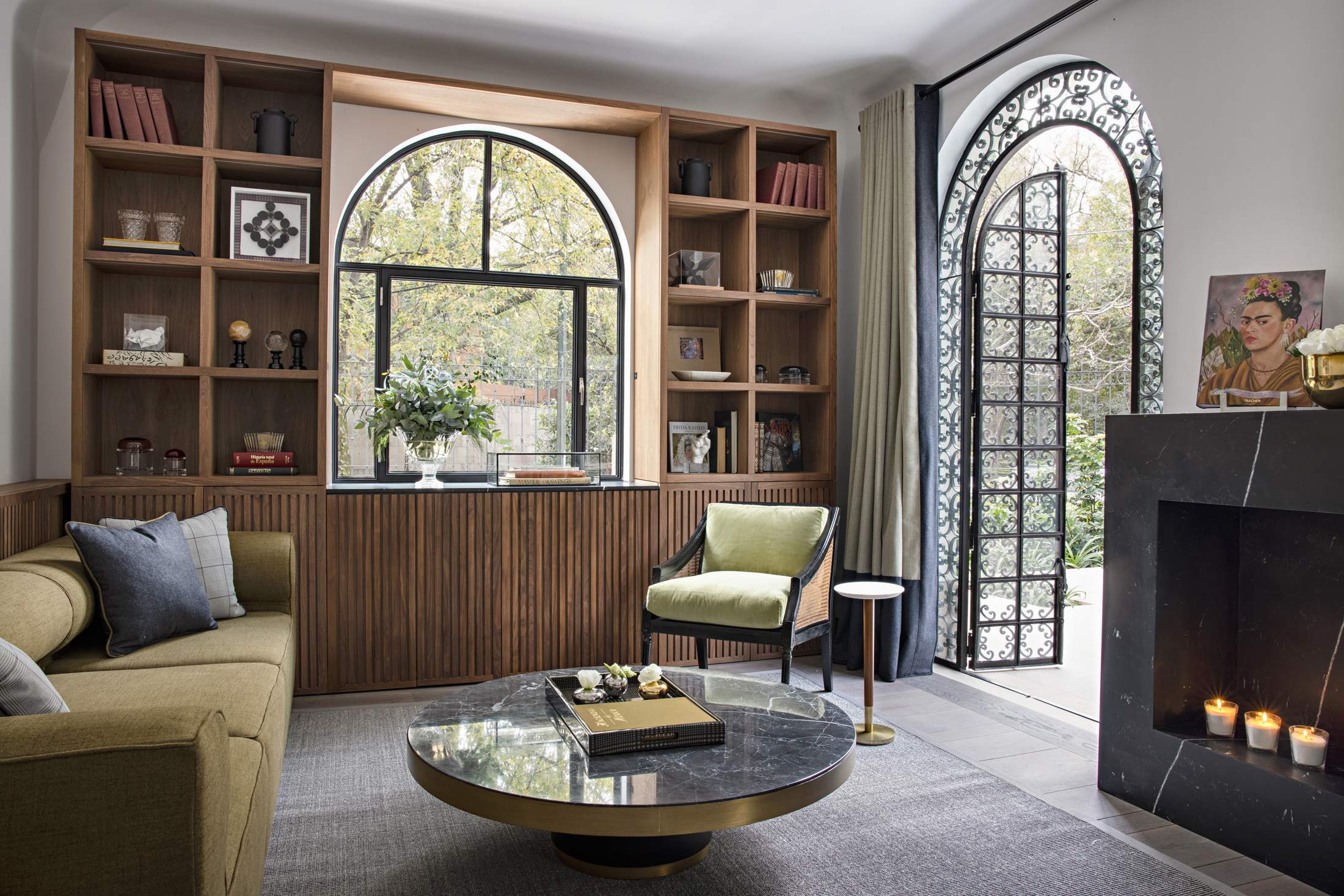 The hotel is near the lively Chapultepec Park and the Roma and Condesa districts. "I want guests to feel as though they are in a home in Mexico," says Aguilar, who worked on the refit with architect Claudio Gantous. Communal areas include a wood-panelled library, an atrium and four terraces. 
The 19 rooms feature furniture and art by Mexican designers and artists. Artful work, especially considering that Aguilar never intended for this to be a hotel at all. 
casapolanco.com
---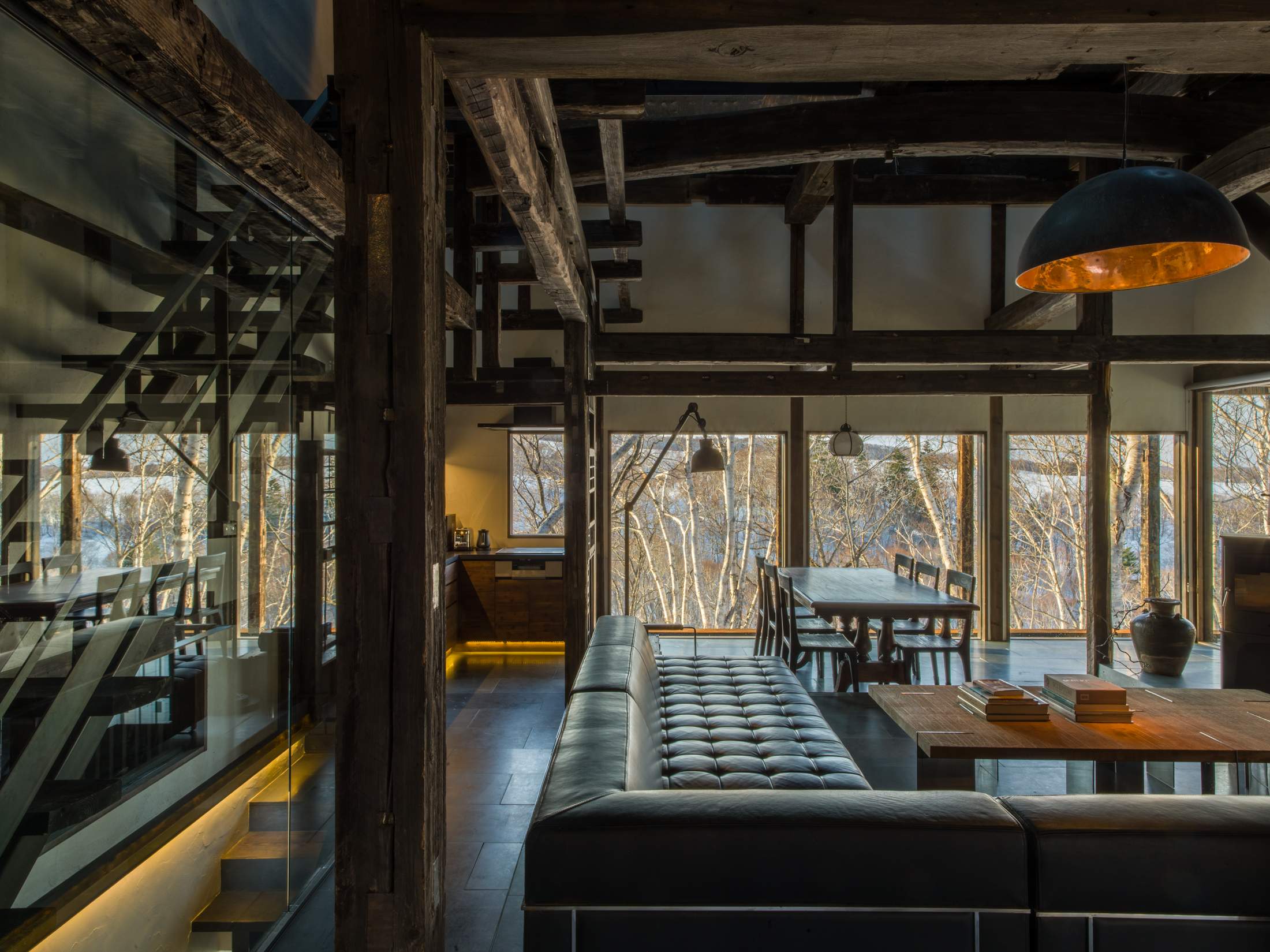 On the northernmost island of Hokkaido, British designer and photographer Shouya Grigg has opened his take on Japanese hospitality close to the ski slopes of Niseko. Shiguchi pays homage to traditional Japanese construction with hand-carved joinery used instead of nails. "It's not a conventional hotel or a traditional ryokan," says Grigg. "It's about connecting things like the joint that brings together the parts of an old farmhouse, shrine or temple." 
"Shiguchi is not a conventional hotel or ryokan. It's about connecting things"
Grigg restored a set of old Japanese guesthouses with their original timber frames, shoji sliding doors, ceramics, wood-burning fireplaces and a mix of vintage and modern furniture: each guesthouse also has access to its own stone onsen. Craft is everywhere too from the washi paper lamps, ink paintings and many handmade objet d'art from across Japan. "By connecting people to things that really matter, from art and craft to nature, we hope to inspire them to live within their means," says Grigg.
shiguchi.com