The Agenda / Global
Business
A growing desire to "belong" is driving a private members' club boom in cities around the world, including London.
technology ––– UK
Positive charge
At the age of 33, Carl Pei is already a veteran in the world of technology. In 2013 he co-founded electronics firm Oneplus in Shenzen but left in 2020 to start London-based company Nothing. Drops of limited-edition products have created a buzz but it's the designs themselves that are winning fans. These include the Nothing Phone 1 and Ear 2 earphones. Like many of his peers, Pei wants to shake things up. "We're challenging the giants and a huge industry so we have to be a little antagonistic," he says. 
Pei's brand is devoted to the idea of increasing functionality without compromising form and has a refreshingly positive outlook. "There's more doom and gloom in the sector than when I was younger," says Pei, who was born in China but grew up in the US and Sweden. "When I bought the first iPhone, society was looking forward to technology companies making life better but now they're seen in the way that oil firms were."
Pei believes that, facing problems ranging from data privacy to antitrust issues, companies have been making less inspiring products. "Business is far more holistic today in terms of your stakeholders, the environment, the government, consumers and investors. We have to fight on multiple planes." But he says that this makes space for a plucky player to seize territory from the old guard.
For more on Nothing and Pei, listen to episode 589 of 'The Entrepreneurs' on Monocle Radio. Subscribe to the show for inspiring business stories every week.
---
The COMMENT
members' clubs –––  UK
Social networks
Andrew Tuck hits London's thriving members' club scene to find out why it's experiencing a significant boom.
---
By the end of the 19th century, London was home to hundreds of gentlemen's clubs (and a few for women). This wasn't the first time that people had come together for conversation, food and booze: the heritage of these clubs stretches back to 18th-century coffeehouses where, for the admission fee of a penny, you could enjoy an intoxicating hit of caffeine and debate the ideas of the day. Coffeehouses and gentlemen's clubs were social centres at moments of great change, when novel ideas were flourishing. So is that why a new wave of social clubs is sweeping across the British capital and cities around the globe?
In London, it's almost impossible to keep up with all of the launches. There's Maison Estelle in Mayfair, owned by the founders of Ennismore, owners of The Hoxton hotels (though there's no hint of that connection when you step through the front door). Then, from hotelier and entrepreneur Navid Mirtorabi, there's The Twenty Two in Grosvenor Square, which is courting a celebrity crowd. And Apollo's Muse, a new club from Richard Caring's Caprice Holdings, is billed as "the world's most private of private members' clubs". There's something coming down the line for everyone, whether you're after a place to work in or a place to entertain. But, again, why now? Peter Cole is a hospitality-industry veteran and former ceo of Design Hotels. Now he has co-founded Collectio Group, which seeks to be the service provider of choice for the world's private social clubs. The industry, he says, is at a point where he can step in to offer white-label services and guidance covering everything from operational excellence to member experiences. Cole thinks that the boom we are seeing can be attributed to a simple yearning. "These places build communities and address the need for belonging," he says. People want to come together for conversation and contact, and around shared passions and perspectives.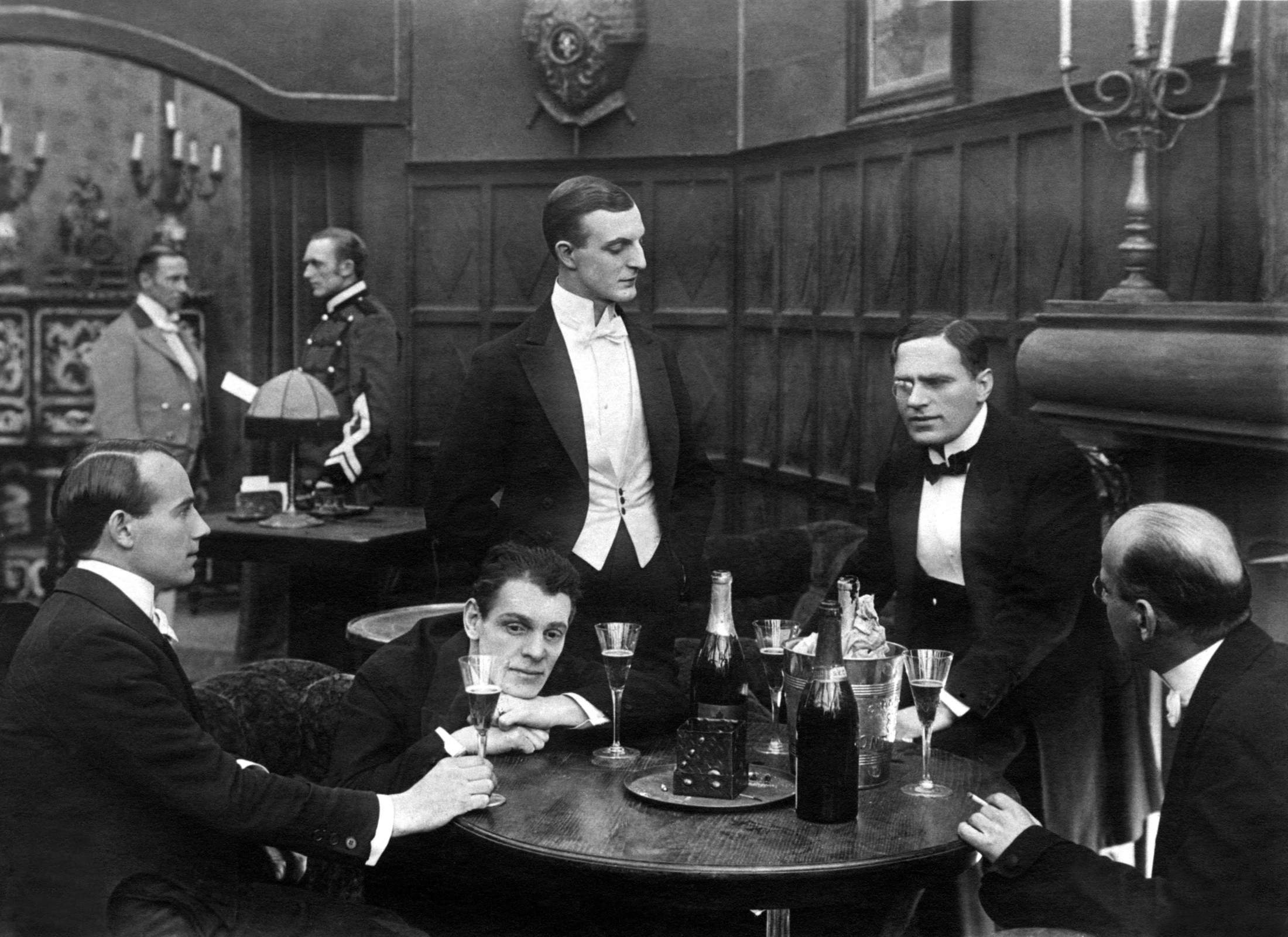 This desire for connection is pushing people to places where they can socialise, meet for work and be exposed to new ideas; a soulless co-working space (let alone a kitchen table) just can't deliver for these doing-well workers. Cole says that people are comparing the club industry to where boutique hotels were in the 1980s – and we know how they took over every city.
In Notting Hill we meet up with Jamie Caring, son of Richard. The younger Caring runs Sevengage, a marketing consultancy that specialises in community building and has numerous clients in the club space; he also spent more than six years working with Nick Jones, founder of Soho House, overseeing the opening of several venues. He says that a lot of people with deep pockets knock on his door but many have little idea of the passion and hard work that go into making a club. "You need a point of view and ideally a protagonist, someone who is the face of the place," he says. "It should never feel like a business idea or be corporate – one of those places where dreams go to die, like the executive floor of a hotel."
While Caring agrees that a desire to belong and the changed world of work are important motivators for the club boom (it's why he still uses Electric House in Notting Hill, among other clubs), he points out that people are also diving in because those who manage to set up a great establishment gain a glorious revenue stream. "Perhaps 50 per cent of your earnings are from people who buy memberships but never come," he says.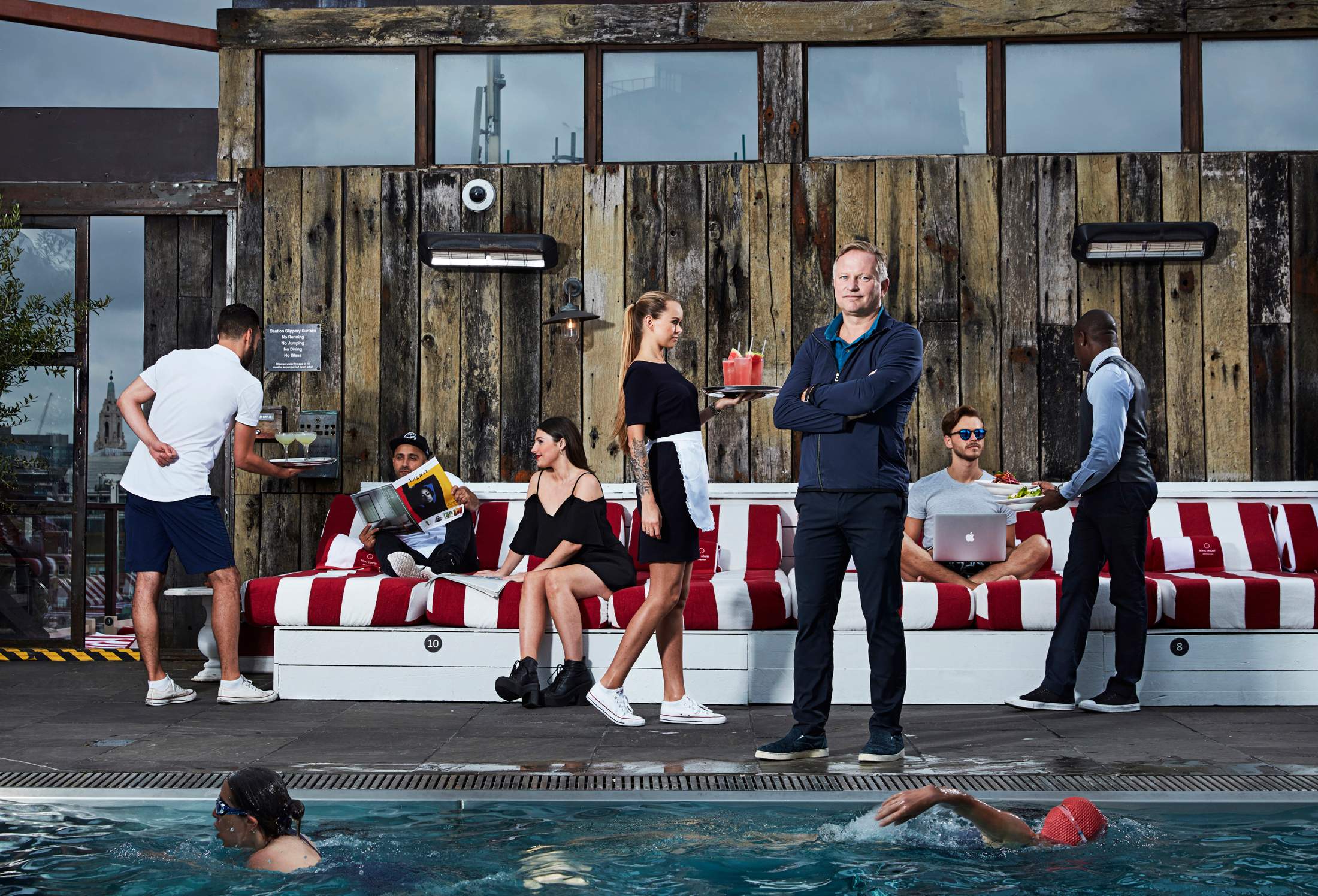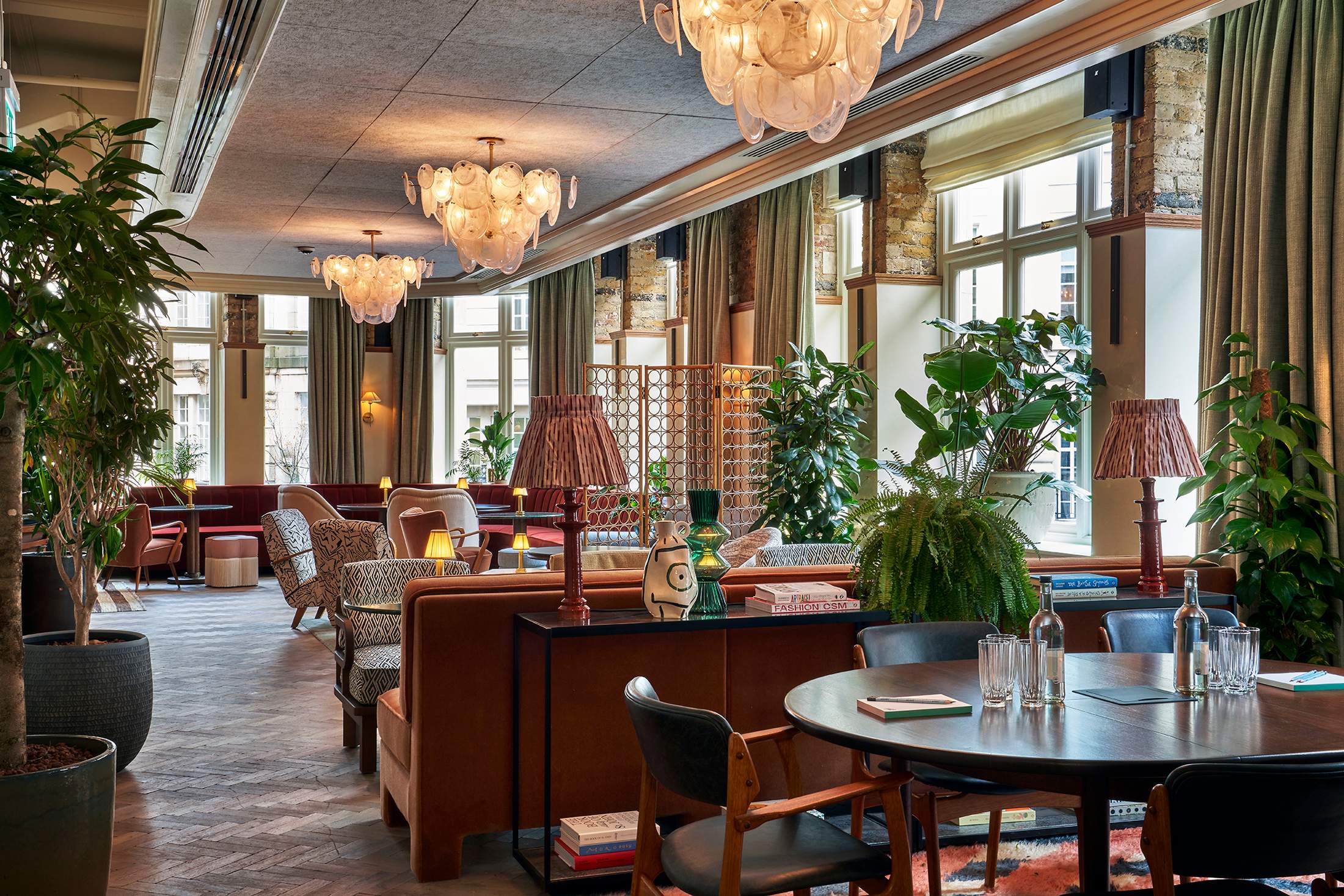 Caring sees numerous challenges for the newest players – not least the matter of how to divide work from play. "Work poisons the social," he says. In short, people taking video calls and others downing cocktails will never mix happily. One new venture that seems to have the right balance is 1 Warwick in London's Soho, housed in a vast Edwardian edifice. On the ground floor is public restaurant Nessa, while upstairs are cosy rooms where people can work, take calls in private booths, make coffee and eat free cookies. There are offices for rent too; an entire floor can be yours for about £1m (€1.14m) a year. Members have exclusive access to a gym and a rooftop restaurant with a wraparound terrace. A social membership costs £100 (€114) a month – you're welcome after 17.00 and at weekends – while a house membership, aimed at those who want to work here, comes to between £250 (€285) and £500 (€570) a month.
"Technology has isolated everyone – yet human interaction is fundamental to our wellbeing"
The owner of 1 Warwick is Guy Ivesha, who has a background in hospitality (he also has a similar establishment in Fitzrovia called Mortimer House). When I find him in the bar he tells me that he wants to make it clear that this isn't really a members' club. "I have yet to come across a single product that serves both professional and personal needs like we do," he says. "Either they are juvenile co-working spaces where you need to wear tight jeans and have a beard to fit in or they offer Mayfair-style service." But why is his non-club taking off? "Coronavirus accelerated the need for what we have: a curated product that harmonises work and life," he says. Like Cole and Caring, Ivesha also cites people's desire to belong. "Technology has isolated everyone – yet human interaction is fundamental to our wellbeing."
Ivesha has thought deeply about what should underpin the values of 1 Warwick (his company is called Maslow's, after psychologist Abraham Maslow, who defined a hierarchy of human needs). He thinks about relationships and happiness – and making a profit – but is sceptical of some of the trends he's seeing, such as phoney attempts at fostering a community. "I am almost unable to say that word," he says. "You can't script it; it needs to be serendipitous."
He's right but entrepreneurs across our cities are scouting out venues, totting up the costs and trying to figure out how to enter the potentially lucrative fray. And how much, they are all wondering, are we willing to pay for a sense of belonging?
---
mobility –––  thailand
Taking a ride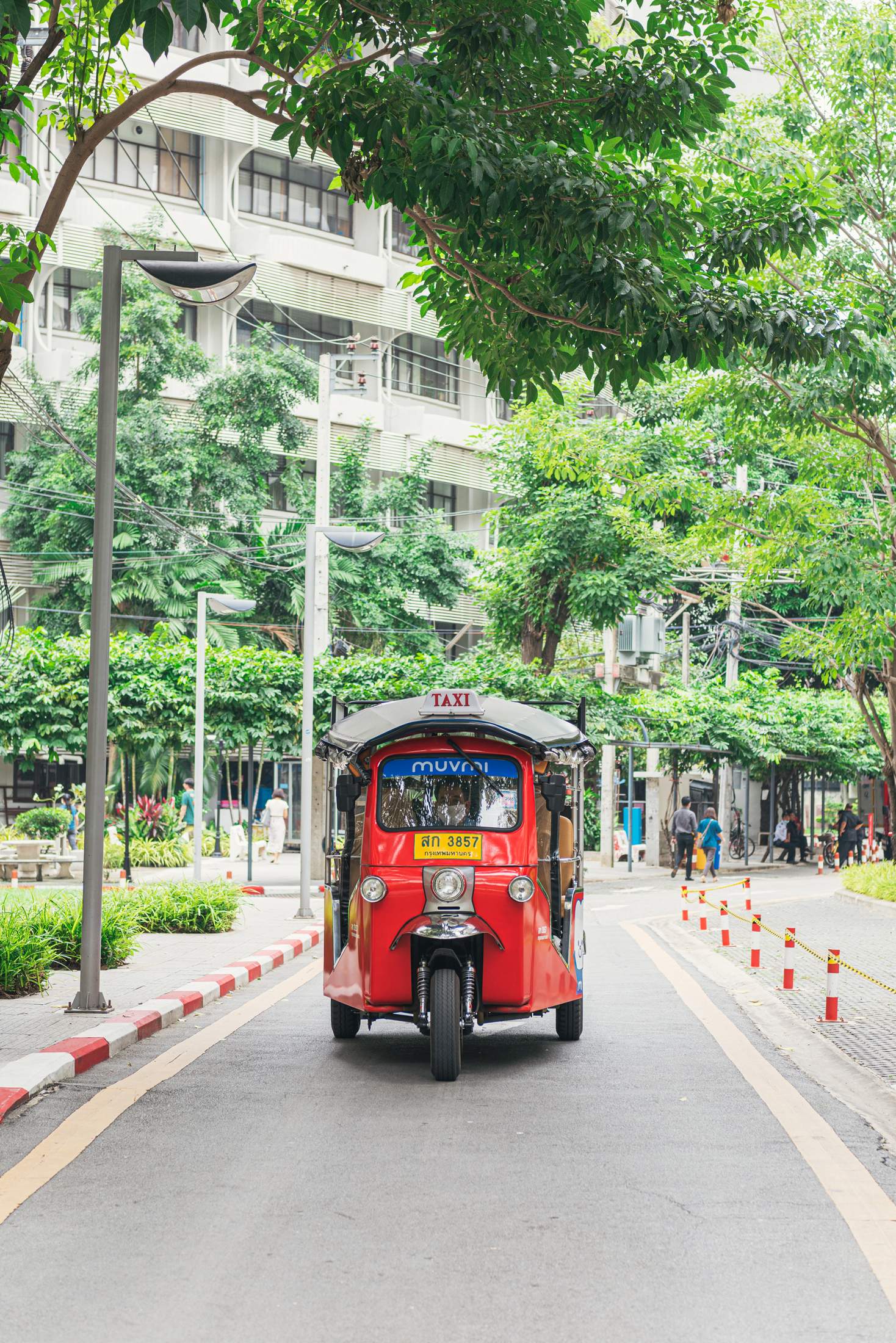 The co-owners of the Craftsman Bangkok hotel – Sunny Chongratanakul and his sister, Sai – have just taken delivery of an electric tuk-tuk in racing green. The six-seater Panthera will be used to ferry guests to public transport and attractions such as Chatuchak Market. "It's an investment in sustainability," says Sunny, who is also installing solar panels on the property. Bangkok's motorised rickshaws might be synonymous with tourists in animal-print trousers but their standard has gone up a gear in recent years.
Ride-hailing company Muvmi has played a big part in this transformation. Its app allows passengers to book a tuk-tuk just as they would an Uber car, delivering predictability and eliminating the need to haggle over price or speak Thai. Every Muvmi vehicle, of which there are 370 in the city, arrives with a consistent livery and smart design that projects professionalism (there are no neon lights, plastic-coated seats or "Thailand" stickers on the number plates).
The biggest selling point is the ride itself. The electric engines are quiet and the larger carriages come with seatbelts and plenty of legroom. Waiting times can be a little long but that will improve as Muvmi rolls out a bigger fleet; an additional 1,000 tuk-tuks are planned this year. "We're making them cleaner, safer and more affordable," says Muvmi's co-founder and ceo, Krisada Kritayakirana. Far from being a relic chugging towards the scrapheap, Bangkok's tuk-tuks have once again become an option for last-mile journeys.
---
consumer research ––– usa
Tried and trusted
Henry Rees Sheridan visits the warren-like headquarters of a New York non-profit organisation that brings hi-tech scientific rigour to its mission to protect consumers from buyer's remorse.
---
A spinning metal drum is suspended centimetres above the track of a treadmill. Rubber nubbins protrude from the drum's surface. As the treadmill moves, the nubbins press into the track, simulating the pressure and pattern of a runner's stride. A technician stands by, monitoring the performance and interaction of the machines. The rotating nubbin drum is called Johnny Walker Black. It's the younger sibling of Johnny Walker Red, which does the same job: putting treadmills through their paces as part of an evaluation that takes into account ergonomics, construction and ease of use. When the testing is complete, the treadmills will be reviewed and ranked, and the information made available to the six million members of Consumer Reports.
Founded in 1936, Consumer Reports is a non-profit organisation that advocates for the interests of US shoppers. The organisation is best known for its product reviews, which are available online and in a monthly magazine. Its operations include lobbying for changes in laws to protect consumer rights and consulting with industry partners to improve standards in manufacturing and design. 
The featureless municipal façade of its headquarters in Yonkers, a small city that borders the Bronx, gives little indication of the labyrinth of product evaluation that lies within. Its 63 labs are fitted out for the testing of a bewildering array of objects. Last year a team of 587 employees contributed to the evaluation of more than 2,000 products and services. In the kitchen lab is a machine that precisely measures the colour of cakes baked in its ovens. Another space might appear, at first glance, to be a typical living room. On closer inspection, however, you'll notice that the floor is made up of seemingly random patches of different surface types. It's only when you realise that it's a lab for testing robotic vacuum cleaners that the room makes sense; the motley flooring assesses the various machines' suction over a range of terrain.
"So much about the market­place involves monopoly platforms shaping your consumer experience. There's an enormous amount of power that needs to be held accountable"
As commercial activity increasingly shifts online, Consumer Reports has followed. "So much about the market­place involves monopoly platforms shaping your consumer experience," the organisation's ceo, Marta Tellado, tells monocle. "There is an enormous amount of power that needs to be held accountable." Consumer Reports' financial independence allows it to maintain a degree of objectivity that's rare in a world of top-10 lists stuffed with affiliate links. The products that it tests are purchased by a national network of unidentified "secret buyers" from the same shops that ordinary consumers use. This mitigates the possibility of manufacturers supplying unrepresentative, cherry-picked items. Once testing is complete, the goods are sold to Consumer Reports staff through an internal auction.
The most striking embodiment of the organisation's commitment to rigour is its anechoic chamber (pictured). It's built on foundations that are separate from the rest of the building to isolate it from vibrations. The inside of the room is lined with large fibreglass teeth arranged to eliminate sonic reflections; as a result, all of the sounds that you hear inside are direct. To human ears, the effect and, for some, can evoke a similar feeling to the one you can get when descending in an aeroplane. Others have to flee the room, perturbed by the sound of the blood rushing through their own head. Anechoic chambers are often built as part of physics laboratories for experimental purposes or used for hi-tech industrial applications, such as testing jet engines. Consumer Reports uses its chamber to review consumer audio equipment.
Some might dismiss this as overkill but Tellado is not for turning. "Technology is moving so quickly and our rights and protections aren't keeping up," she says. "The balance of power has shifted away from consumers and it's making us incredibly vulnerable. We need to do the work that we do."
---
Images: Nothing, Rosseforp/Imagebroker/Bridgeman Images, Terry O'Neill/The Groucho Club, Getty Images, 1 Warwick, Muvmi
PHOTOGRAPHER: Victor Llorente