Inventory: New opening / Switzerland
Cabin crew
A beloved Lake Constance chalet gave young chef Silvio Germann the ideal chance to put into practice everything that he learnt from his mentor, Andreas Caminada. The Mammertsberg hotel and restaurant acts as a manifesto for Swiss hospitality.
When the lease for Mammertsberg, a Swiss villa near the shores of Lake Constance, became available last year, star chef Andreas Caminada knew that he wanted it. Built in 1911 in the tiny village of Freidorf, the white-washed building, which has six guest rooms, overlooks a panorama of green sloping fields, working farms, blossoming apple orchards and gently smoking chimneys. With its pitched roof, timber frames and colourful wooden shutters, Mammertsberg is atmospheric, traditional and offers a warm welcome from the young team at the front desk. 
"There aren't many gems like Mammertsberg," says Caminada of the inn, which has long been beloved by visitors and locals alike. He didn't take on the project alone. Instead, the lease was shared with his protégé, Silvio Germann, a former head chef at the two-Michelin-starred restaurant Igniv in the spa town of Bad Ragaz, about 70km south of Lake Constance.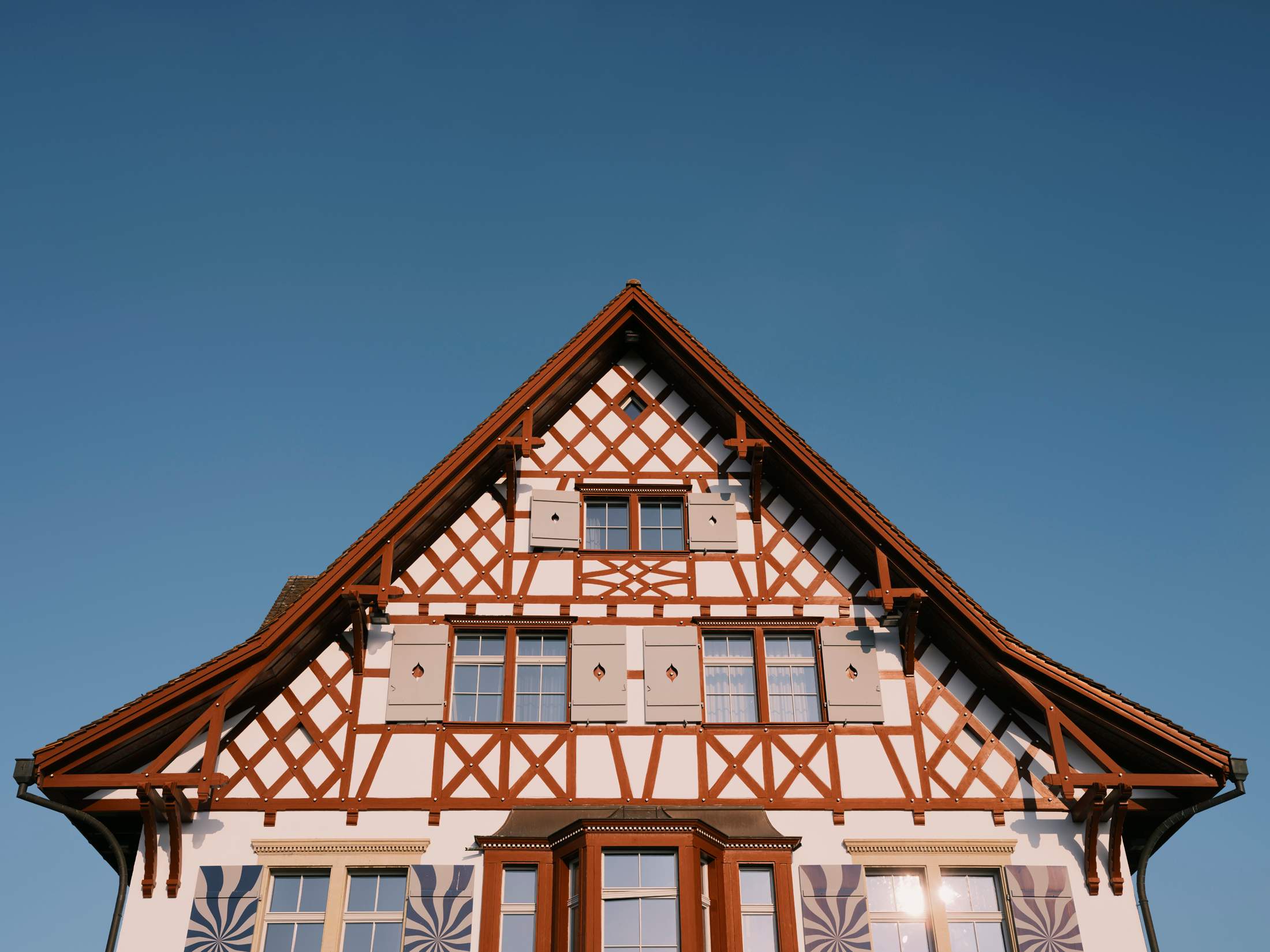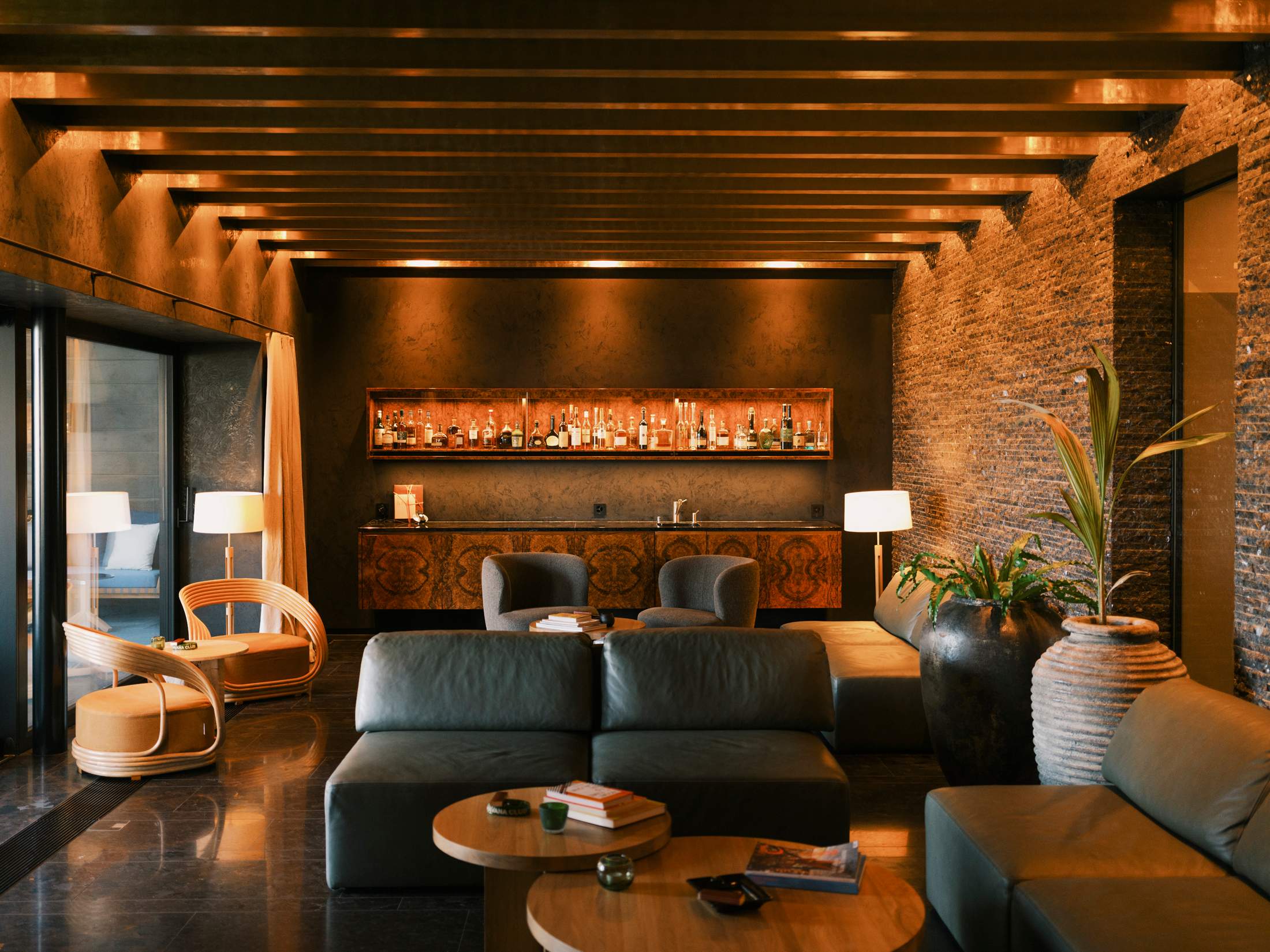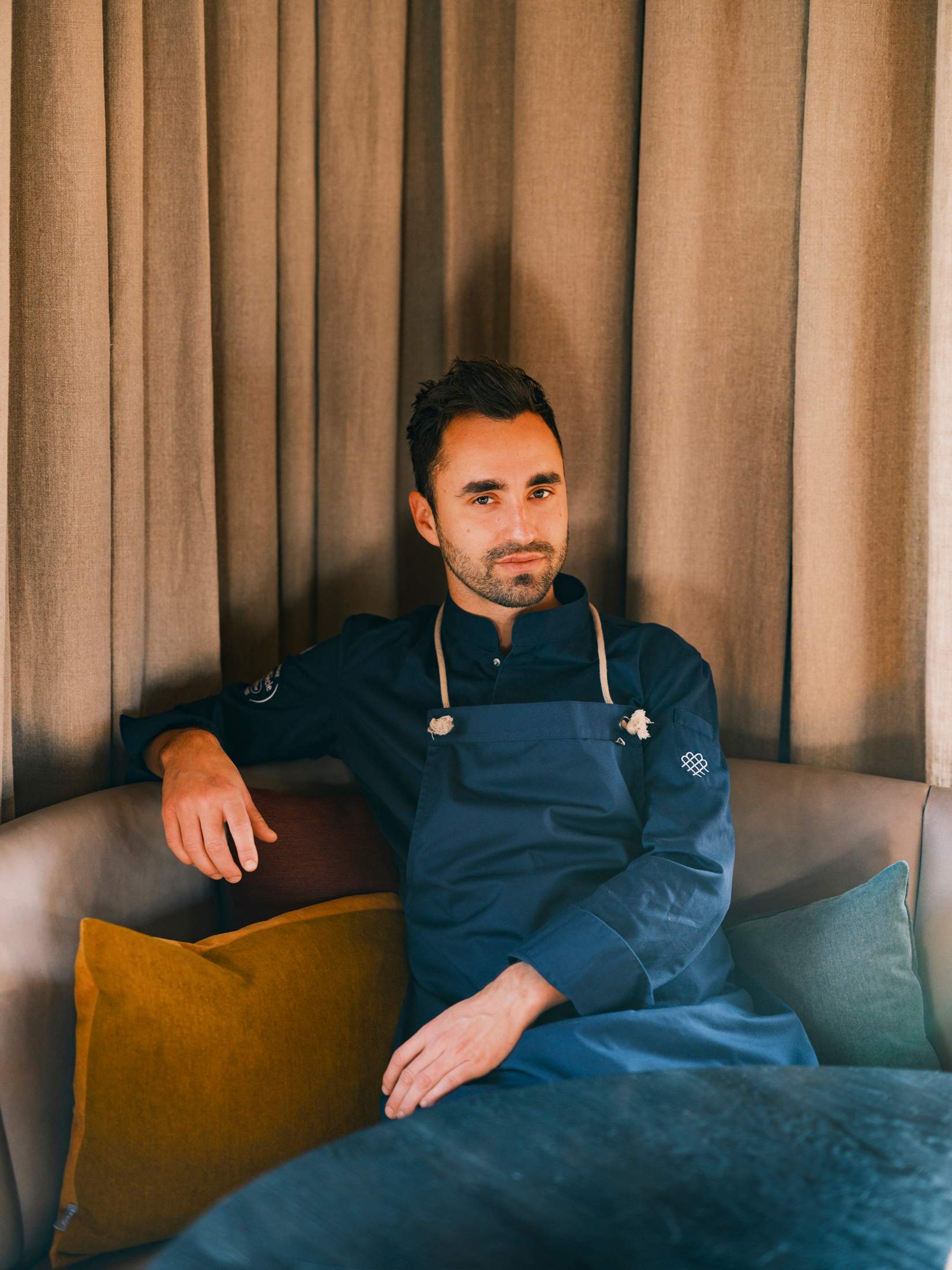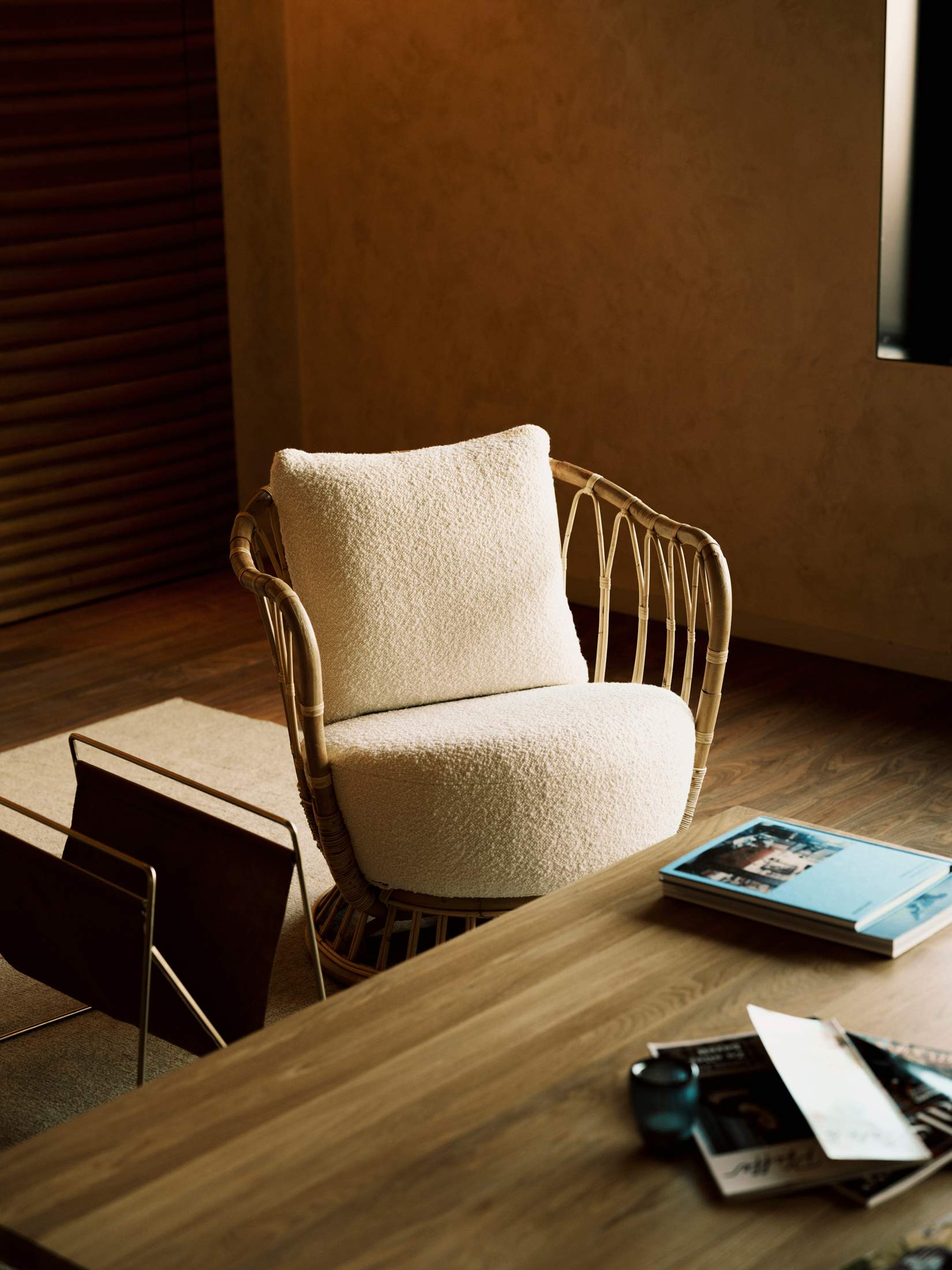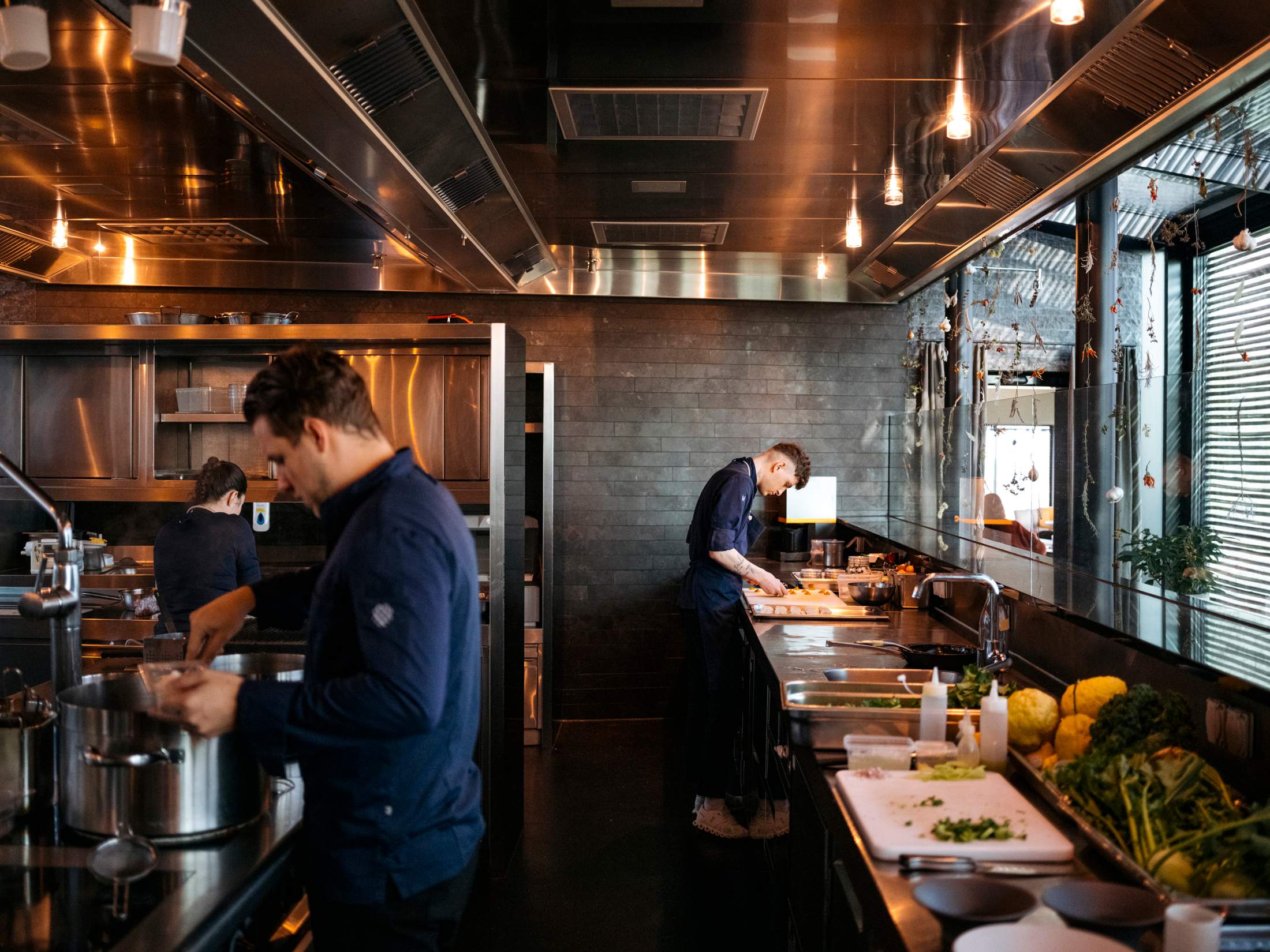 The Mammertsberg site has had several upgrades over the years, including a spruce-up by Zürich-based architect Tilla Theus about a decade ago. The latest revamp came from design firm Space Copenhagen, which opted for gentle tweaks throughout. The historic, wood-panelled interiors are now offset with muted colours, soft linen curtains and lighting by the likes of Michael Anastassiades and Mathieu Matégot. The round dining tables are made by Danish carpenter Malte Gormsen and guests in the upstairs lounge can sink into leather sofas while flicking through art books from Caminada's personal collection. The six bedrooms, each unique, include linen rugs, softly curving oak-backed sofas by &Tradition and floor lamps by Gubi. The result is Swiss alpine splendour carefully brought into a contemporary look. 
The pair of chefs are friends as well as equal partners in the business but Caminada has consciously stepped back to allow Lucerne-born Germann to run the show. The younger chef's dishes are all about deep and rich flavours and, while he favours local produce, he's not so doctrinaire that he doesn't source certain ingredients from further afield. His tasting menu comes as three or five courses (for the really hungry) and, when Monocle visits, it includes chestnut gnocchi and beef tartare with beetroot. 
Mammertsberg's diners are a mix of locals who are curious to see how this age-old restaurant has evolved and those who have travelled from nearby Germany and Austria to find out what the young chef has up his sleeve. Always eager to surprise, as well as tap into the area's culinary heritage, the menu on any given day might include regional delicacies such as venison or smoked eel from the lake. The canton of Thurgau is also the apple-and-pear capital of Switzerland so the fruits are frequently on the menu in some form. "A local farmer smokes pears and he brought them to me when they were still warm," says Germann, as he smacks his lips.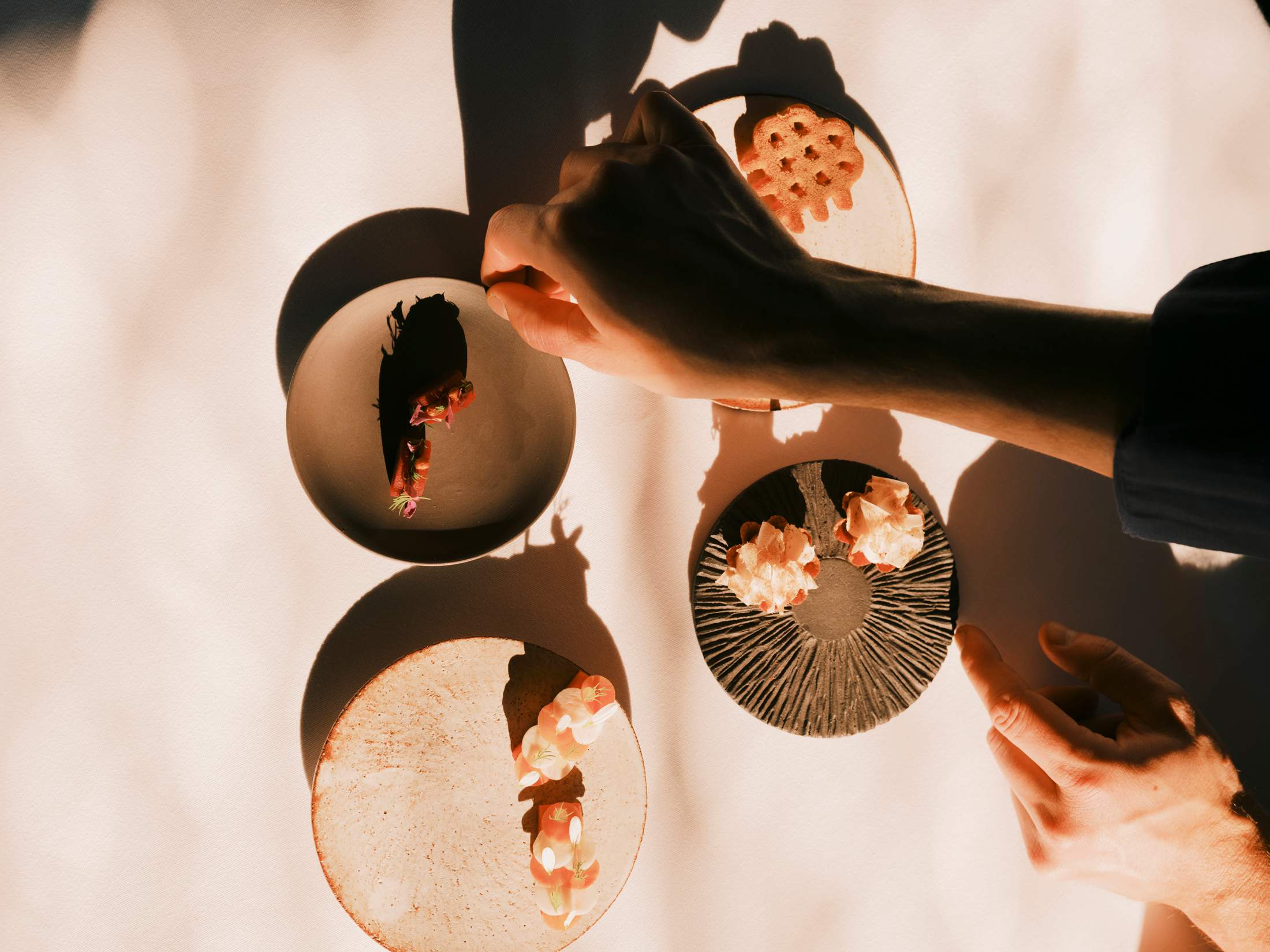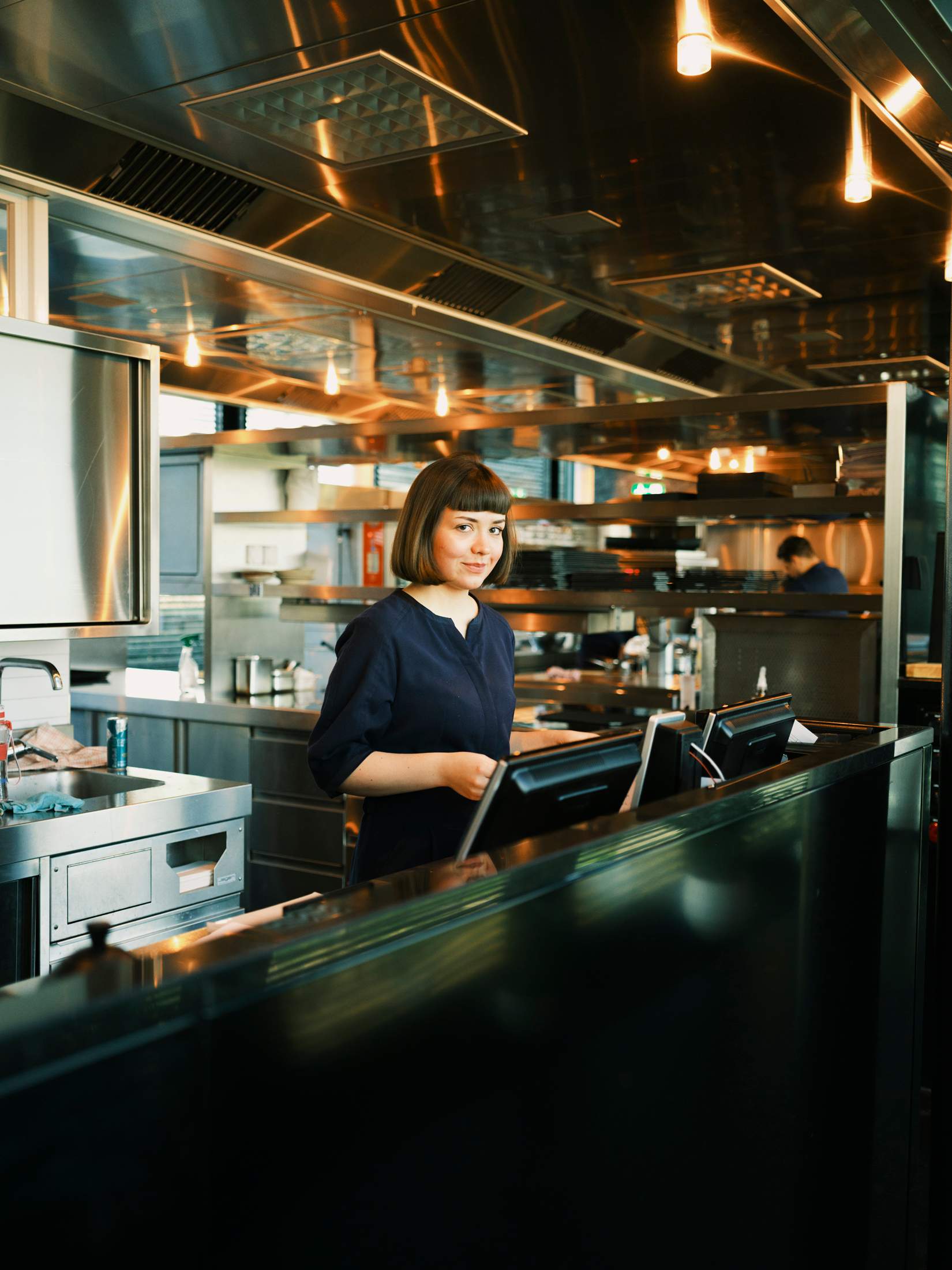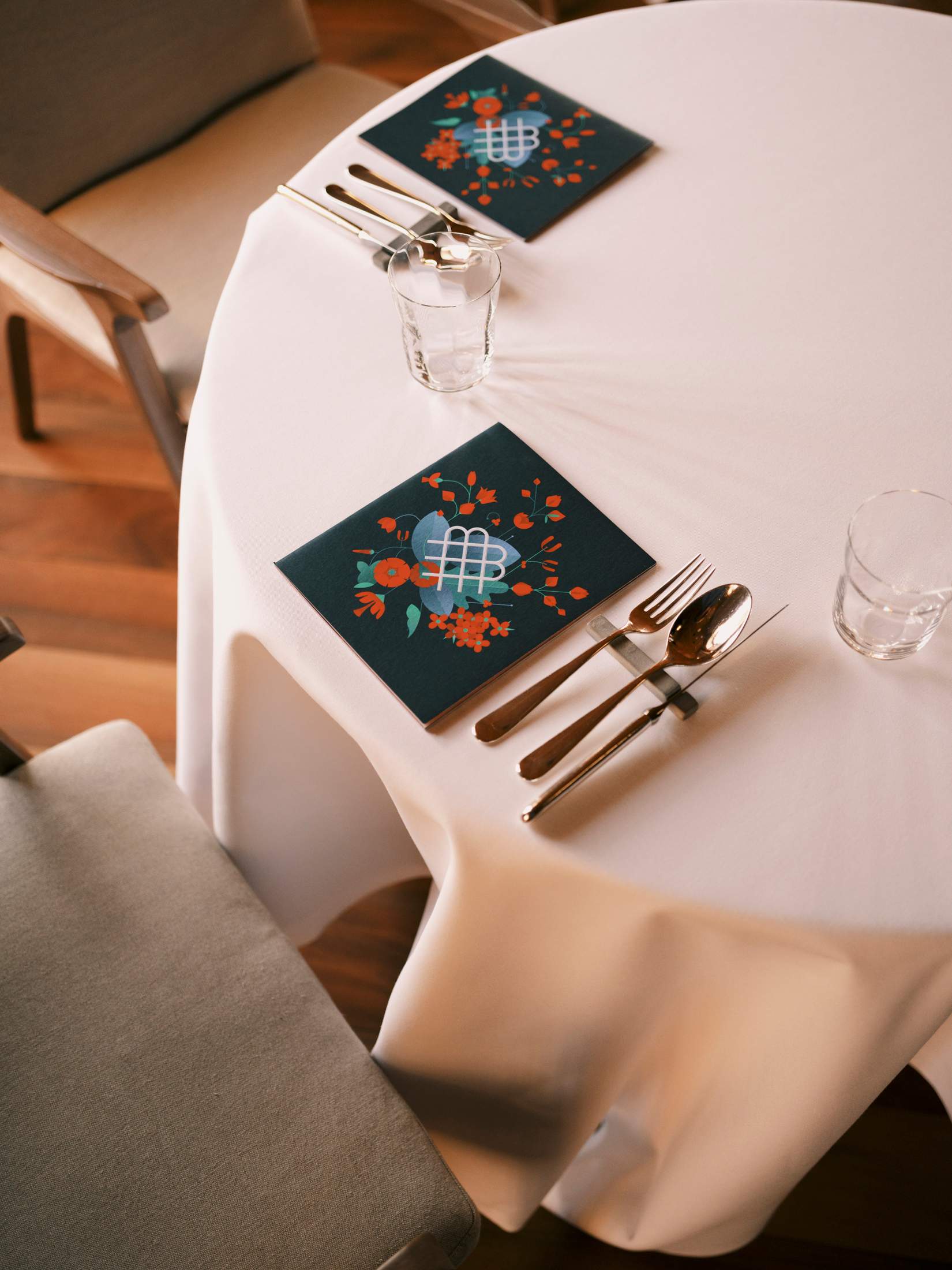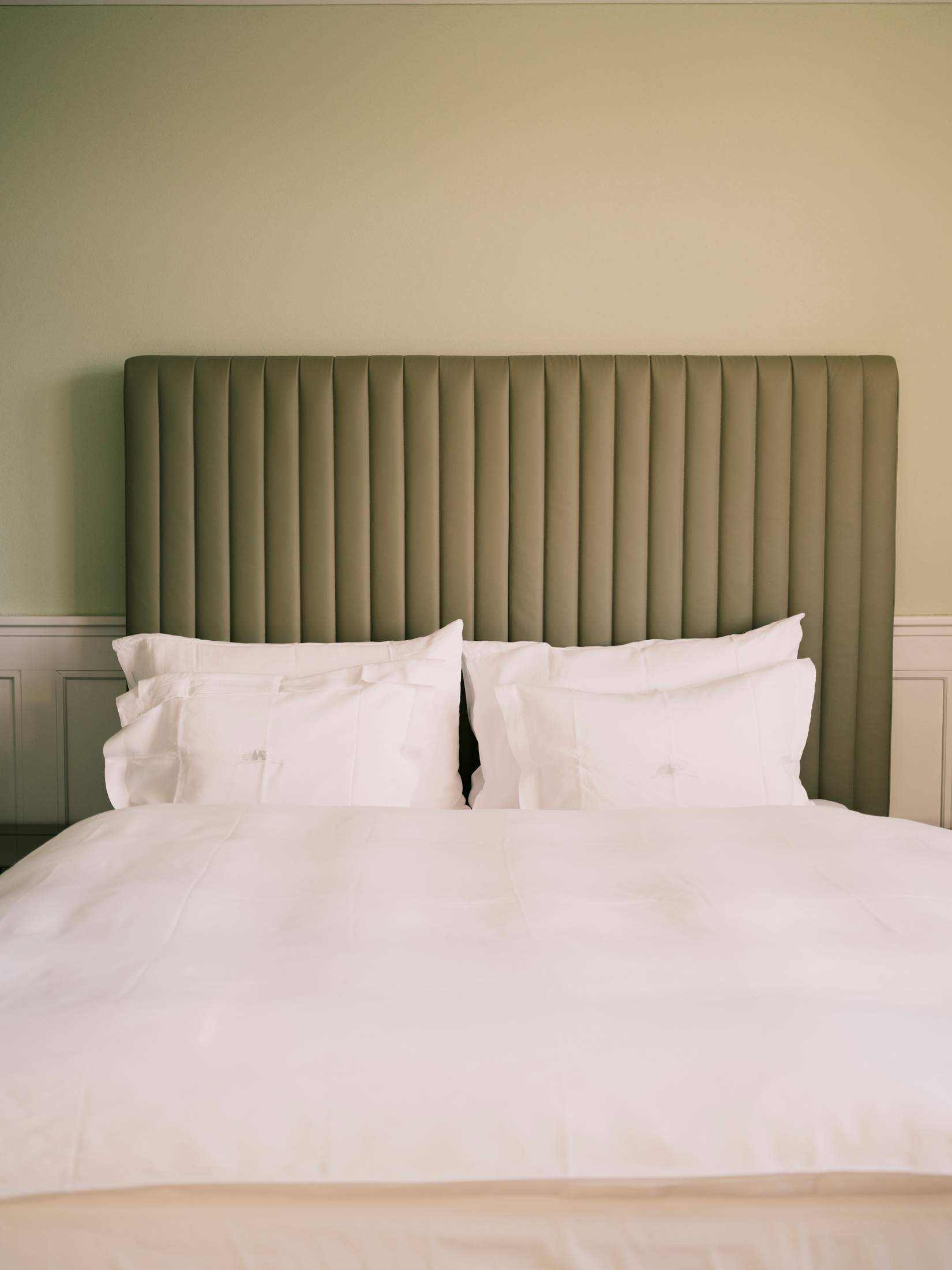 For Germann, who is just 34 years old, running a restaurant and hotel is a huge responsibility but one that he's happy to take on. "It's not just about the cooking and it's not a one-man show either," he tells Monocle as he emerges from the restaurant's glass-walled kitchen. "It's also how you are
Germann sources his meat from butcher Michael Vogt, who works out of a shop-cum-restaurant on the shores of Lake Constance. Vogt provides dry-aged meat from grass-fed cows for Germann's tartare and smoked meats for the breakfast table. "My speciality is older cows," says Vogt, as we pass through the shop with the young chef. "It's a really rare type of meat and it has a deep, rich flavour." 
Mammertsberg's menu comes with a wine-pairing option but the restaurant doesn't overlook its non-drinking guests. "We match flavours and aromas to food groups to complement each dish," says maître d' and sommelier Giuseppe Lo Vasco. "For example, we have a smoked tea and pear mix to go with a pork dish." 
Germann admits that, though his network is good, he's still busy scouting producers to meet his imaginative needs. In the meantime, he has just bought a consignment of cime di rapa (turnip tops) from Italy. "We'll cook them over the fire," he says. "I also have lemons from southern Italy. So the sweetness from those together with the wild greens is the perfect combination."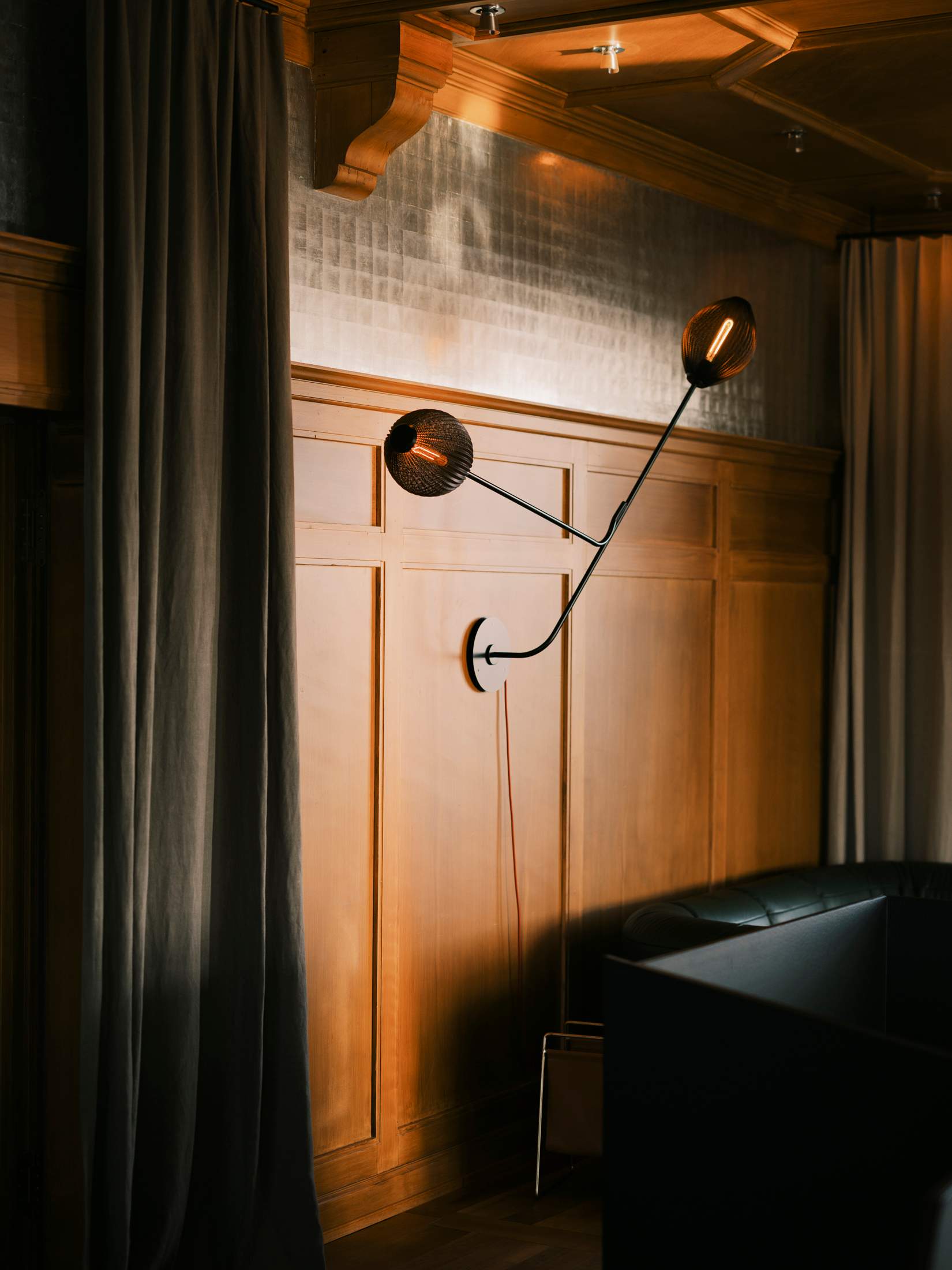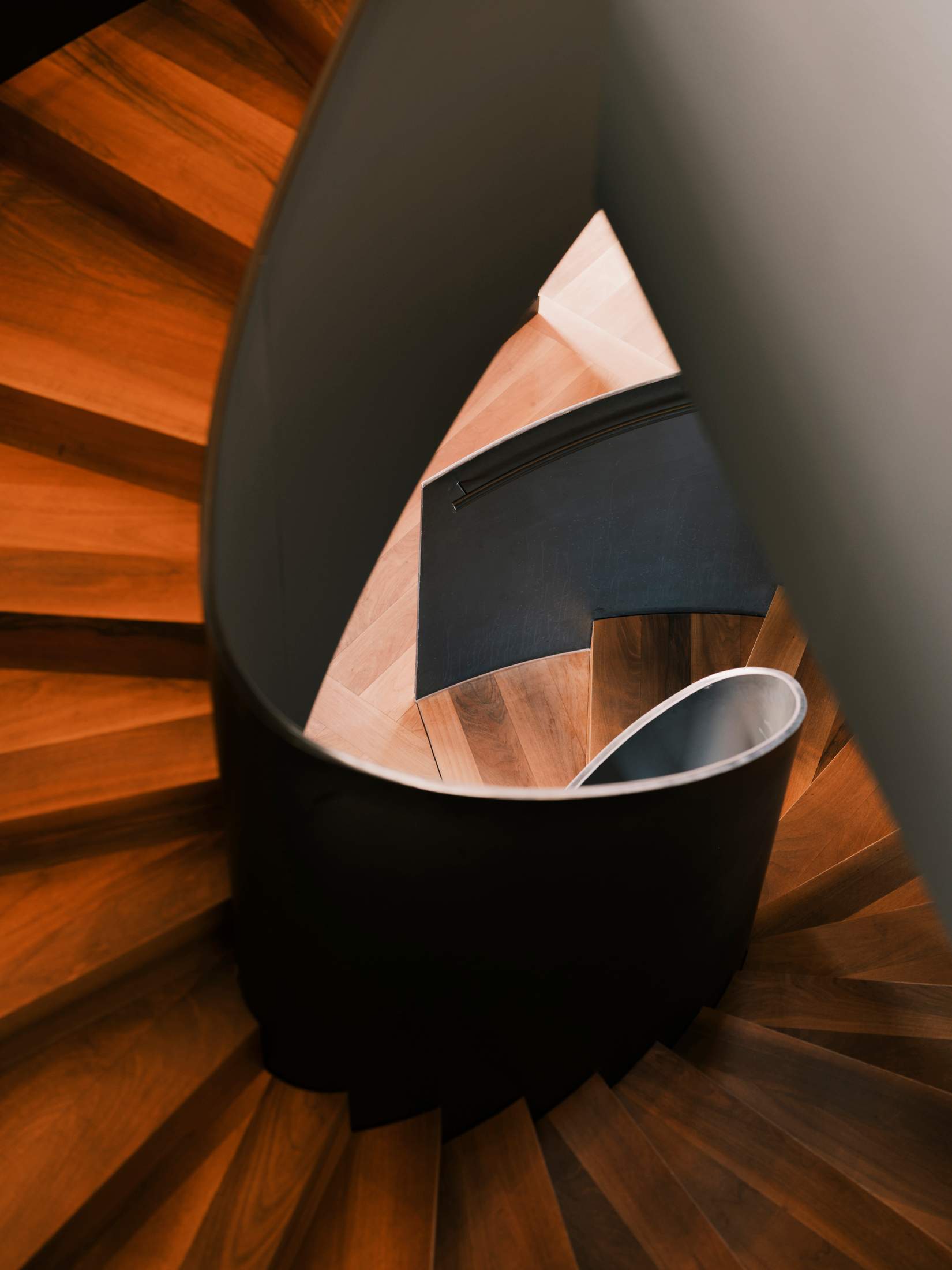 Germann has already started growing his own vegetables, including radicchio, kale and celery, in the restaurant's small kitchen garden but he's getting ready to increase its output by planting herbs and edible flowers. He also hopes to build a greenhouse. "It's good for our chefs to be close to the soil and to their ingredients," he says. "And I like to get my hands dirty, especially in the afternoons." 
The chef's vision is clear: to elevate Swiss cooking while using the best ingredients that the region has to offer. That said, running a restaurant is as much about pleasing the people who arrive as it is chasing an international standard of excellence. 
So how does Germann respond to the area's more traditional tastes? "Well, I always have bratwurst in the fridge for guests who stay up until three in the morning," says Germann with a laugh. "But it is not going on the menu." 
mammertsberg.ch