Affairs: Espionage / Russia
Clock and dagger
As the war in Ukraine rumbles on, Vladimir Putin, a former KGB officer, is relying on Russia's spy network to prevent his downfall.
In from the cold
Last year began badly for Russia's intelligence agencies and it was Vladimir Putin, a former officer of the country's Committee for State Security (kgb), who delivered the first blow. During a televised meeting of the Security Council of Russia on 21 February 2022, Putin announced his intention to launch a "special military operation" in Ukraine. The president also made a point of humiliating Sergei Naryshkin, head of the Foreign Intelligence Service of the Russian Federation (svr). He kept interrupting Naryshkin until the confused spy chief was reduced to mumbling incomprehensibly. Putin loves humiliating his bureaucrats from time to time as a way of reminding the country who is in charge. However, he had never before attacked the intelligence agencies in public.
A few weeks later, as the world was watching Russian tanks burn on Ukrainian streets, Sergei Beseda, head of the foreign intelligence branch of the Federal Security Service (fsb) – the official successor of the Soviet Union's kgb – lost his job and was made incommunicado for several months. His department had briefed the president about the political situation in Ukraine. Things had gone so wrong for Moscow's troops that purges in the fsb seemed inevitable. It was at this moment that Western nations began to expel Russian "diplomats" from their capitals. These expulsions were accompanied by arrests of spies lacking diplomatic cover in countries from Norway and Italy to Germany and Slovenia. Of these arrests, perhaps the most scandalous was that of Carsten Linke, an officer in Germany's Federal Intelligence Service (bnd) in December, on suspicion of passing sensitive information to Russia, including about the Ukraine war.
It was a high-level penetration that recalled the Cold War years and suggested that Russia's spies weren't as incompetent as many had begun to believe. Linke was not just any agent: he was a rising star in German intelligence. A division head at the bnd's signal intelligence unit, which spies on communications, he was responsible for vetting candidates for bnd jobs. In this capacity, he was privy to top-level material but also information that could be used to blackmail German spies. Linke was a youth football coach in the Bavarian town of Weilheim. It was during a fundraiser barbecue for his club that he made contact with Arthur E, a Russian-born German businessman in the pay of Moscow. The Germans admitted that Linke had passed on sensitive information regarding Ukraine's battlefield tactics on two separate occasions in exchange for money. That was very smart of Russia; money is a better motivator than ideology. The infiltration was embarrassing for Berlin and it begged the question: was Linke the only Russian agent inside the bnd or, indeed, Nato?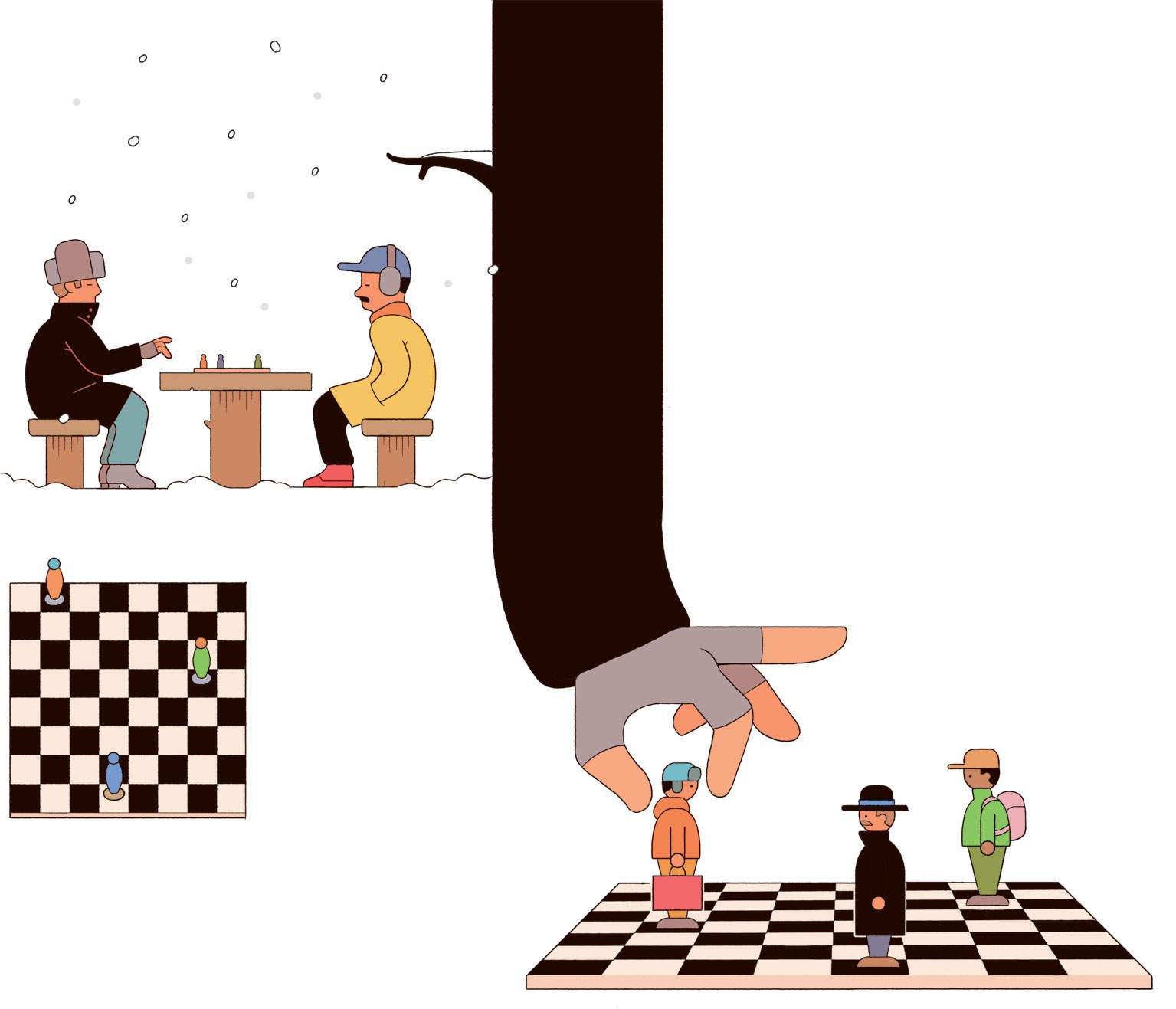 As they tend to have diplomatic cover, most Russian spies are merely expelled once they are discovered so the public is kept in the dark. Counterintelligence services hate arrests and expulsions. Their job is to identify a spy, then flip them to feed disinformation to their masters. As a rule, they agree to arrests only under political pressure – for example, when their government seeks to send a message to Moscow. 
Russian spy chiefs have attempted to get around these diplomatic expulsions by recruiting the children of Russian oligarchs and top-level officials living in the West. Artyom Uss, son of the governor of Russia's Krasnoyarsk Krai region, was arrested in Italy in October. His company was trying to acquire semiconductors and microchips used in military jets and missile systems from US manufacturers. Uss escaped from house arrest in Milan in March, tearing off his ankle tag and jumping into a getaway car. Shortly after Uss was detained in October, Andrey Yakunin, son of former Russian Railways boss Vladimir Yakunin – previously a kgb officer and confidant of Putin – was arrested after allegedly flying drones over Norwegian military sites in the Svalbard archipelago. Yakunin claimed that he flew drones for recreational purposes only but when Norwegian authorities seized his yacht, Firebird, they found surveillance equipment. Both cases show that Moscow is recruiting the children of the elite, no matter how incompetent, to do its dirty work. That might seem like a sign of desperation but it's also a way for the agencies (and the Kremlin) to signal that it's time for those who have succeeded in 21st-century Russia to repay the favour and to bind them to the regime. 
Putin's people 
At the height of its power, the Soviet Union had two intelligence agencies: the kgb and the Main Intelligence Directorate (gru). The kgb was used for espionage and spying both inside and outside its borders. The gru dealt exclusively with military intelligence and still operates today. Putin's Russia has three intelligence agencies: the gru, the svr and the fsb, the kgb's theoretical successor. 
The gru's job is to steal military secrets, disrupt enemy supply chains and assassinate dissidents. In the 2010s, when the agency was expanded, it focused on recruiting special forces (spetsnaz) officers, rather than university students. Members of this new intake brought to the department a military ethos: they don't much care about operational costs and pride themselves on getting things done. It was a gru team, Unit 29155, that organised the attack on the Czech Republic's Vrbetice arms depot in 2014 and tried to poison Bulgarian arms dealer Emilian Gebrev in 2015 with the nerve agent novichok (both missions had the aim of disrupting arms supplies to Ukraine). It was also gru operatives who poisoned their former colleague Sergei Skripal in the English city of Salisbury in 2018. These three operations had one thing in common: an utter disregard for collateral damage. 
The svr is Russia's closest analogue to mi6 or the cia. It conducts political and industrial espionage, and monitors Russian émigrés. Despite the name changes, Russia's spy 
agencies were never reformed after the Soviet Union's collapse and stick to their Cold War traditions. British double agent Kim Philby holds an almost godlike status inside the svr. Its spies cherish their postings abroad and aren't enthusiastic about taking on adventurous missions, such as assassinations, that might result in a return to Russia. 
The second successor to the kgb, the fsb, also deals with foreign intelligence but its main role is to conduct political warfare rather than to spy. As such, the fsb is most active in former Soviet states, with the goal of keeping Kremlin-friendly regimes in power. In the 19th century, Russian tsars earned the label "gendarmes of Europe" for their efforts to suppress the revolutionary or liberal spirit on the continent. The fsb's foreign branch is intended to be a new gendarmerie for Russia's immediate neighbours. This was the agency that assisted pro- Russian Ukrainian president Viktor Yanukovych as he tried unsuccessfully to suppress Kyiv's Maidan revolution in 2014 and briefed Putin about the political situation in Ukraine before the 2022 invasion (it predicted that there would be minimal resistance). 
All three agencies have suffered losses in their international networks but remain resourceful and innovative. They will be drawing new recruits from the huge exodus of Russians who have fled since the war began. This will be easy, since many will have families back in Russia who are vulnerable to pressure.
Russia's intelligence agencies have been weakened over the past year but not neutralised. Their fate, as they see it, is bound to that of their benefactor, Putin, who has increased their power and granted them generous salaries. In 2022 many Western countries sought to signal that Russian espionage activities on the scale of the past 20 years would no longer be tolerated. Indeed, Russia's foreign ministry admitted that it had only two diplomats left in some countries, seriously damaging the Kremlin's intelligence-collecting abilities. But in Moscow, the purges that everyone expected didn't materialise. Even the humiliated Naryshkin kept his job and Beseda was quietly returned to his position. This prompted some to wonder: was Ukraine really an intelligence disaster or are the rules that Russian spies live by different from those of their Western counterparts? 
Beneath the surface 
Russian embassies and cultural centres have traditionally provided cover for the country's spies. A typical posting in New York – which has one of the largest spy stations in the world, probably because of its sizeable Russian-émigré population – involves long hours on the eighth floor of the ugly concrete high-rise on 67th Street that houses the country's mission to the UN. The station is known by the agents who work there as "the Submarine" because there are no windows and no phone lines connected to the outside world. Its ceiling is about 30cm lower than on other floors as a result of its extra-thick walls. 
Intelligence officers here spend much of their time writing responses to daily requests from Moscow – for information on the intricacies of US financial regulations, for example, or reports on where African states stand on Russia's UN initiatives. To do so, they consult spies attached to other Russian institutions in America, such as banks. Evgeny Buryakov, arrested by the fbi in 2015, was an svr officer working as the deputy head of the Manhattan office of Russia's state-owned Vnesheconombank. He pleaded guilty to spying and received 30 months in a US prison; in 2017 he was put on an Aeroflot plane back to Moscow. 
From time to time, a spy will leave the Submarine for meetings. Most of these will be innocuous to fool the fbi. Among them, however, will be significant encounters, which aren't always in person. At a prearranged time, an officer might have a laptop open in his car, parked near a particular corner with a private wi-fi network launched. At a nearby coffee shop, an agent will have his or her laptop open too, connected to the same network.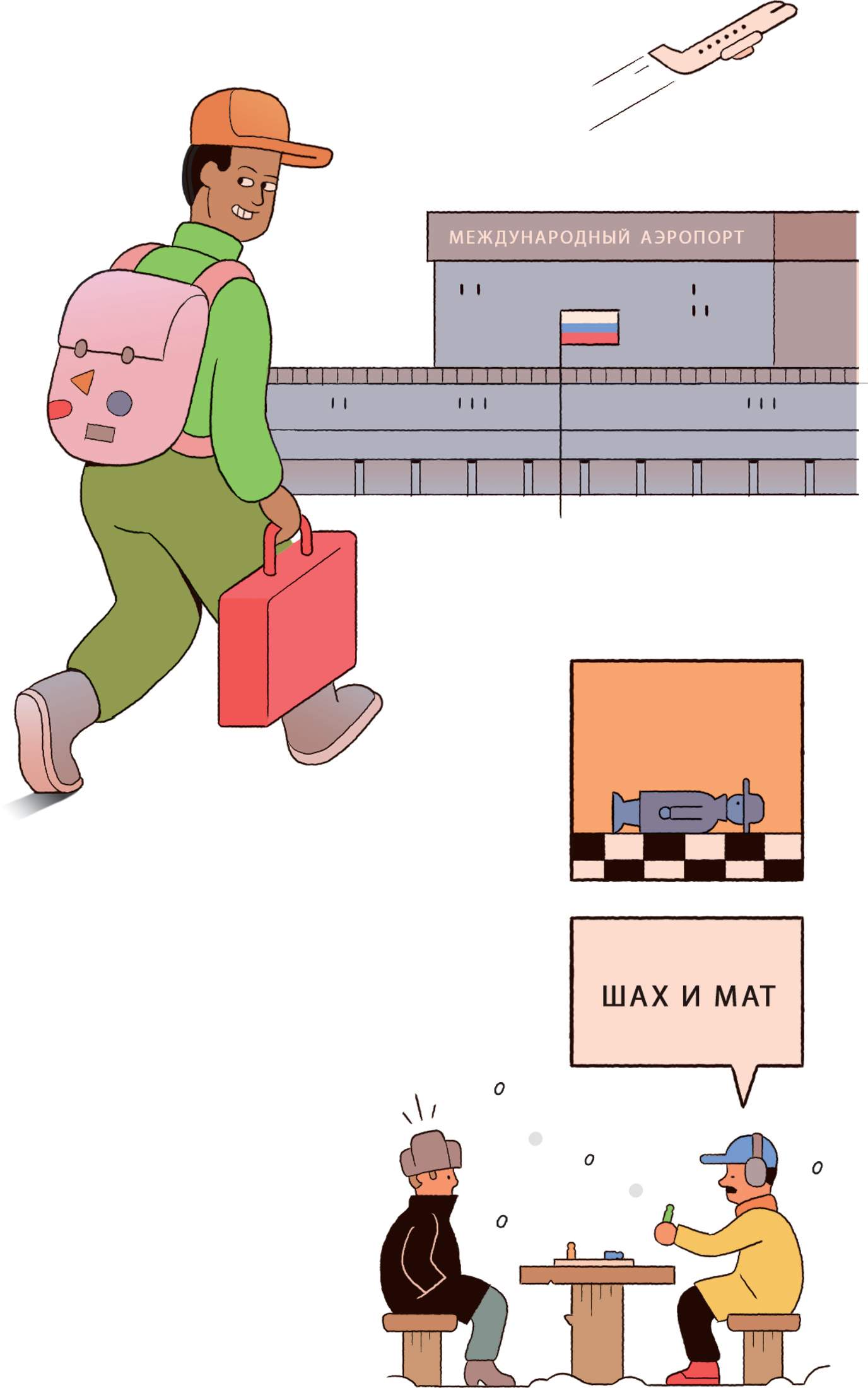 This is how Russian spy Anna Chapman communicated with her handlers until she was arrested in New York in 2010. Chapman, who was a member of the so-called "Illegals", a group of Russian spies who the fbi uncovered in 2010, became a minor celebrity following her capture. She had been working in New York's property market, able to pass herself off as English thanks to her surname and UK passport – both gifts from a rather meek ex-husband. Chapman took the glamorous route, attending Manhattan's high-society drinks parties. Most Russian agents in New York are required to live in a guarded compound in Riverdale, a suburb in the Bronx, to prevent them from defecting.
New blood 
In February 2022 a top student at one of Moscow's most prestigious universities was invited to a quiet, nondescript office on the second floor of a building usually used by admissions staff. The student knew what this would entail – it wasn't his first meeting – and decided to covertly record the conversation on his smartphone. "How did your parents take it?" his interlocutor asked. "Positively," replied the student. "OK," said the man. "In that case, let me lay out what's coming next..." 
His real job, of course, wasn't to supervise admissions but to recruit promising students into the svr. He began his pitch, mapping out the career path of a 21st-century Russian spy. By the summer of 2023, explained the recruiter, the agency would have completed the student's assessment, which would include conversations with a psychologist and polygraph tests. Drug use would be a red flag. Certain political views could be a problem too, especially in these difficult times. There would also be two language tests. The results would not be used to disqualify a candidate; rather, they were to determine his linguistic ability and how long it would take to teach him (and it's always "him" in Russian intelligence) a language. In any case, the student had been approached because of his linguistic skills – he could speak three languages, one of which was considered rare – so those tests would probably be a formality.
Such interviews are designed to facilitate a smooth transfer of potential spies from universities to the svr. When the student received his master's diploma, he would be expected to sign a contract. This initial agreement would be for five years' work (others would follow almost automatically, he was assured, unless he failed particularly badly). He would be awarded the rank of officer and provided with an apartment in Moscow for the duration. Perks would include medical treatment at special facilities and holidays at svr hotels – sanatoriums and rest houses in the Moscow region, on the Black Sea and at Lake Baikal – for the employee and his family, including his parents, free of charge. Finally, his salary: he would initially be paid 85,000 roubles (€1,060) a month but wouldn't need much money, since his time would mostly be spent in further education at the Academy of Foreign Intelligence. 
The first assignment for a new spy is usually three years if the recruit is married or two if single. That's how a spy's career is modulated: three years abroad, two years in Moscow; rinse and repeat. The best part, the recruiter emphasised, was that the recruit would have three salaries while working abroad. The first would come from Russia's Ministry of Foreign Affairs; the cover position of attaché or third secretary offers a starting salary of about €3,500 a month. The second consisted of 45 per cent of the recruit's salary in Moscow (about €800). The third would be paid by the foreign ministry in roubles: a further quarter of the Moscow salary (about €500). The recruiter repeated this part about the salaries several times. 
"What about the risks?" asked the student. "Is there any danger? Might I get killed in this line of work?" "No way," said the recruitment officer. Expulsion was the worst thing that could happen to him and, even then, he would be given a job in Moscow or another region. But what was unfair – he added, seemingly upset – was that those who are expelled would lose access to the triple-salary scheme. The student collected his various forms and promised the recruiter that he would return them soon. Both were relaxed: the recruiter believed that he had found a way to win the student's trust and the student was excited to join the country's true elite, the Russian intelligence community, which had grown unstoppably in power and influence under Putin. 
But two weeks after the university student's conversation, the president launched Russia's invasion of Ukraine. The student promptly left the country in disgust, leaving behind the chance of an intelligence career but taking his smartphone, whose contents he made available to monocle for this article. Russian intelligence will be denied access to many such recruits. The brightest are fleeing and the country is becoming even more nationalistic – bad news for intelligence gathering, which relies on clear heads untainted by political machinations. It's worth remembering that paranoia and purges almost destroyed Soviet espionage under Stalin. What is clear is that when Russia thinks of itself as a fortress besieged by enemies, its security agencies will play an increasingly large role in its citizens' lives.