The Agenda / Global
Culture
Why Parisians want a taste of Sweden, a radio station building a global neighbourhood and a spin around Rome's brand-new vinyl shop.
retail ––– france
True north
"You can smell the cinnamon when you walk in," says Natalie Magnusson at Bokbar, her Nordic café and bookshop in Paris's rapidly gentrifying Belleville neighbourhood. Originally from Gothenburg on the west coast of Sweden, Magnusson had been living in France for a decade when the pandemic began and she lost her job at a translation agency. "It was a blessing," she says. "I could work on my bookshop."
Bokbar opened its doors last September. Magnusson funded it with her savings and did most of the work on its interiors herself; there are plans to to host meetings with authors, writing workshops and a "language café" where people can practise Swedish.
"I wanted to share my love for Swedish literature," she says. On the shelves, you'll find works by Nordic authors, both in their original language and in translation. Her best-selling author is Tove Jansson, the Finnish creator of the Moomins. "The atmosphere of the north can really be felt in the books," she says.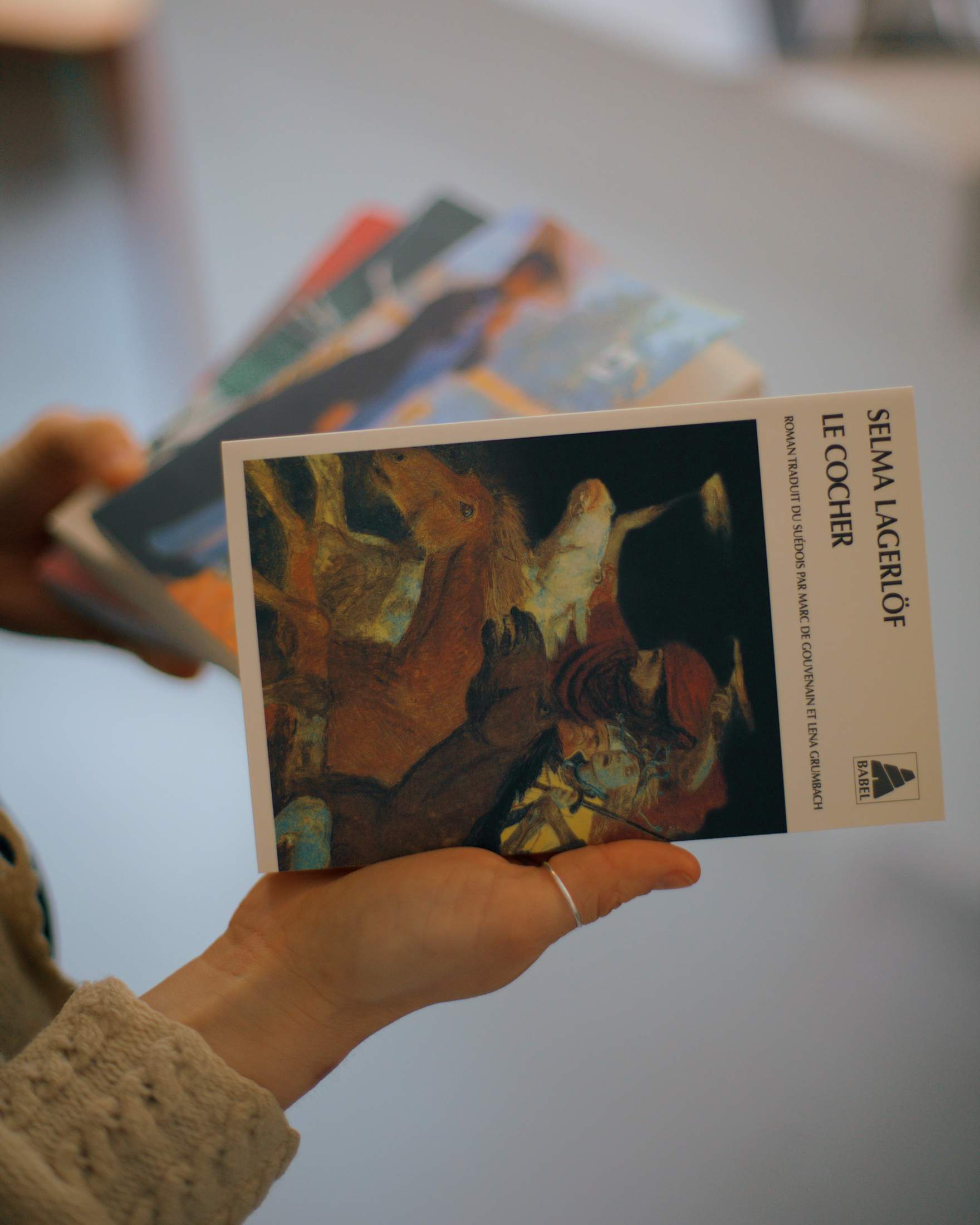 France might have a flourishing literary scene but the appetite for Nordic books, fuelled by the popularity of hit titles such as Stieg Larsson's Millennium series, seems only to be growing. Bokbar functions as a relaxed, unofficial cultural embassy that has quickly become part of the neighbourhood's everyday life.
"I wanted it to feel like home," says Magnusson. The space features Swedish touches, from Skultuna candle holders to an ifk Göteborg football club pennant. Customers stop by for coffee from Gothenburg roasters Gringo Nordic and the cinnamon buns that Magnusson bakes downstairs. Some homesick Swedes have also walked through the doors. "You can come here and talk to people," says Magnusson. "This is a space for everyone."
---
media ––– palestine
In the neighbourhood
Radio AlHara's five co-founders launched the station in 2020 as a way to stay in touch with their friends over lockdowns. It initially broadcasted from Bethlehem, Ramallah and Amman but now you'll hear shows hosted by presenters and DJs from around the world. A global spectrum of underground music fills its schedule, traversing Afro-funk, jazz and Turkish rap, as well as Iranian pop and Bahraini wedding songs. "AlHara means 'neighbourhood'," says co-founder Elias Anastas, who also works as an architect. "The station has been extending the limits of that neighbourhood to the scale of the planet."
Radio AlHara also aligns itself with humanitarian causes. In 2021 it aired static for 24 hours to protest against the eviction of Palestinian families in Jerusalem, prompting solidarity from radio stations across the globe and initiating the Sonic Liberation Front. More recently, the station broadcast a programme to support with Iranian protesters. "Radio AlHara is an experiment to create a cultural centre that is constantly being reshaped by its community," says Anastas.
radioalhara.net
---
soft power ––– france
Home turf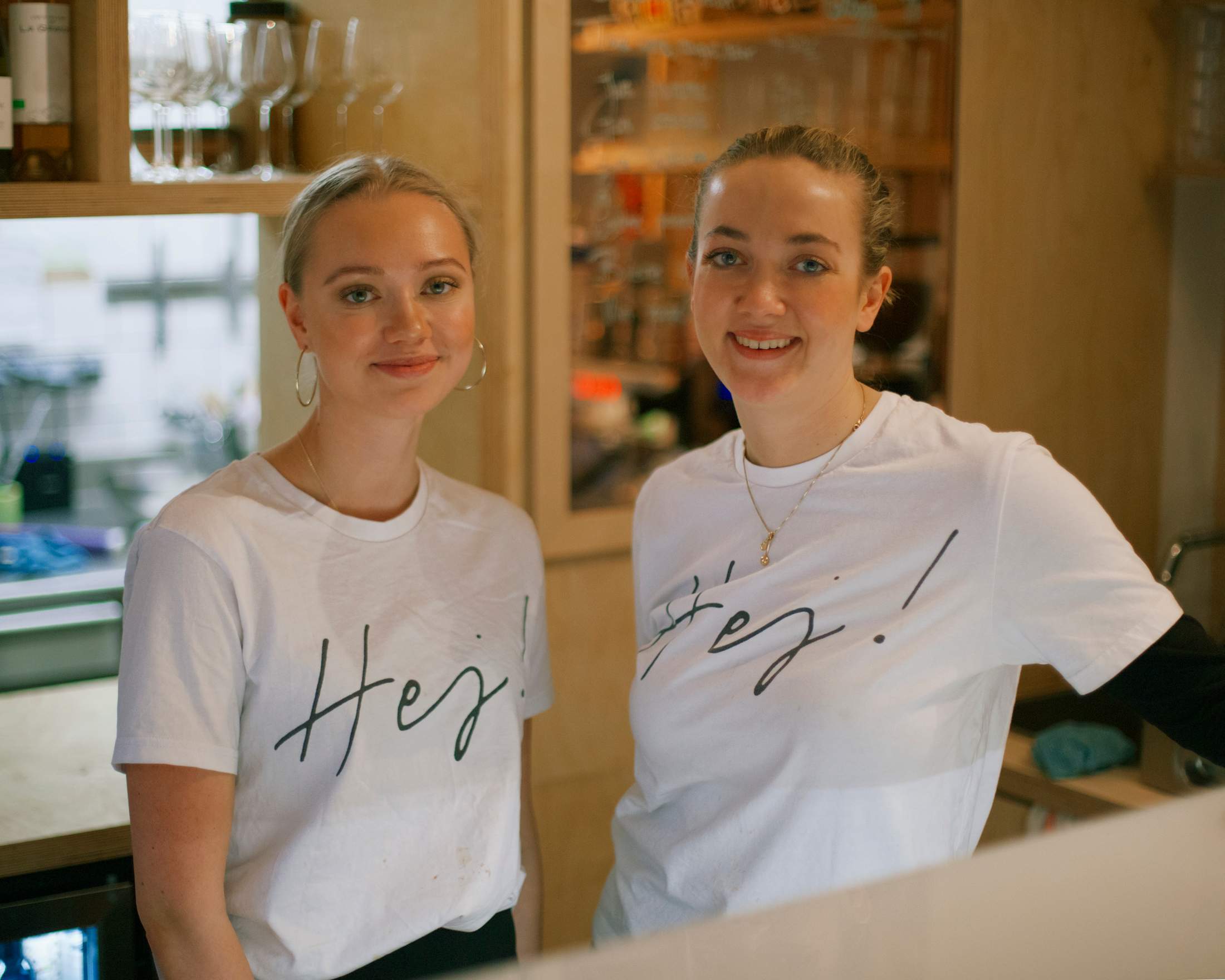 The Swedish Institute's outpost in Paris's Marais district is its only space abroad. The 16th-century Hôtel de Marle, which Sweden acquired in the 1960s, might look eminently French from the outside but the interiors' feel and design are decidedly Scandinavian.
The warm, textured building evokes a feeling of hem (home) and houses exhibition spaces, an auditorium, classrooms and a garden. Most of its events are held in French and English, and are largely free. The numbers that attend attest to the rising popularity in Paris of all things Swedish: 250 people take language lessons here every semester. The garden hosts open-air film screenings in the summer; meanwhile, the annual Midsommar event, which coincides with the city's Fête de la Musique celebrations on 21 June, attracts some 6,000 people.
The institute also serves as a home away from home for visiting creatives based in Sweden, from writers to dancers, who can apply for residencies. Selected candidates can rent one of the six on-site flats, recently redecorated by interiors companies including Svenskt Tenn, for up to four weeks at a favourable rate.
The latest addition to the building is Café Fika, named after the ritual of pausing for a coffee and snack. Founded by caterers Caroline and Damien Nobilé, who fell in love with Sweden's cuisine during a trip around the country, it serves organic coffee from Stockholm-based Lykke Kaffegårdar and Nordic specialities, helping to satisfy Parisians' hunger for Scandinavian delights.
paris.si.se
---
publishing –––– france
Cook smart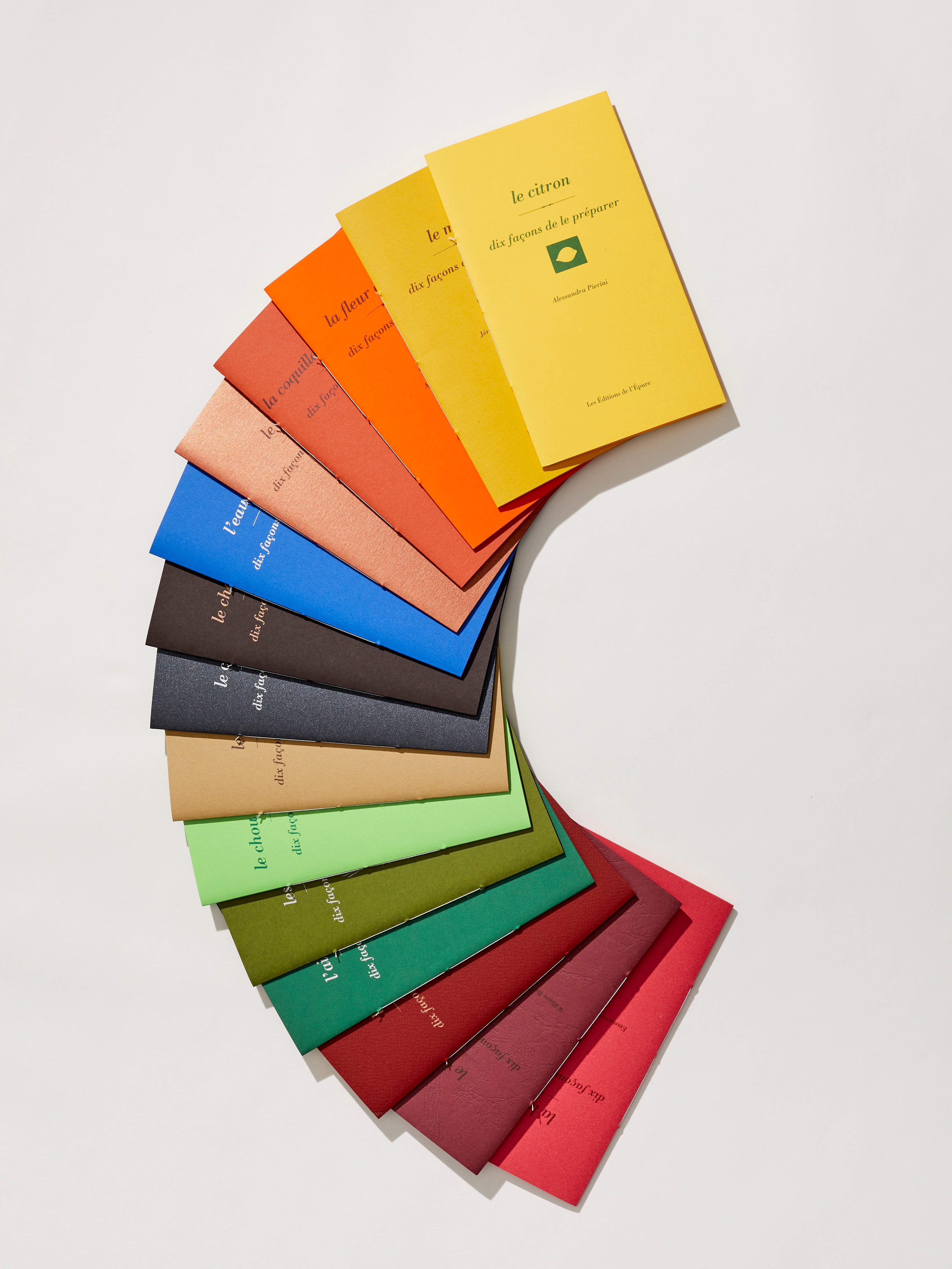 From apricots and anchovies to vodka and yuzu, the Dix façons de le préparer ("Ten Ways to Prepare") collection of cookery books focuses on an eclectic range of ingredients. Produced by Les éditions de l'Épure, a Parisian publisher specialising in food and wine, the series comprises almost 350 titles, which can be spotted at chic delis around the French capital. Other than a variety of produce, titles cover anything from smoke to cheeky butchery cuts such as "the bottom". The latest set includes harissa and poison.
Sold at €10 each, the booklets contain 10 recipes based around one chosen ingredient or theme, spread over 24 pages. Every edition is bound with a different shade of cardboard and matching linen thread. To read the recipes, the pages need to be cut open using a paper knife, an old-fashioned touch that adds to the books' tactile appeal. "Once you have opened the pages, don't worry about staining them," says Sabine Bucquet-Grenet, the publisher's founder. "After all, these books are made to be cooked with."
epure-editions.com
---
media ––– estonia
Truth be told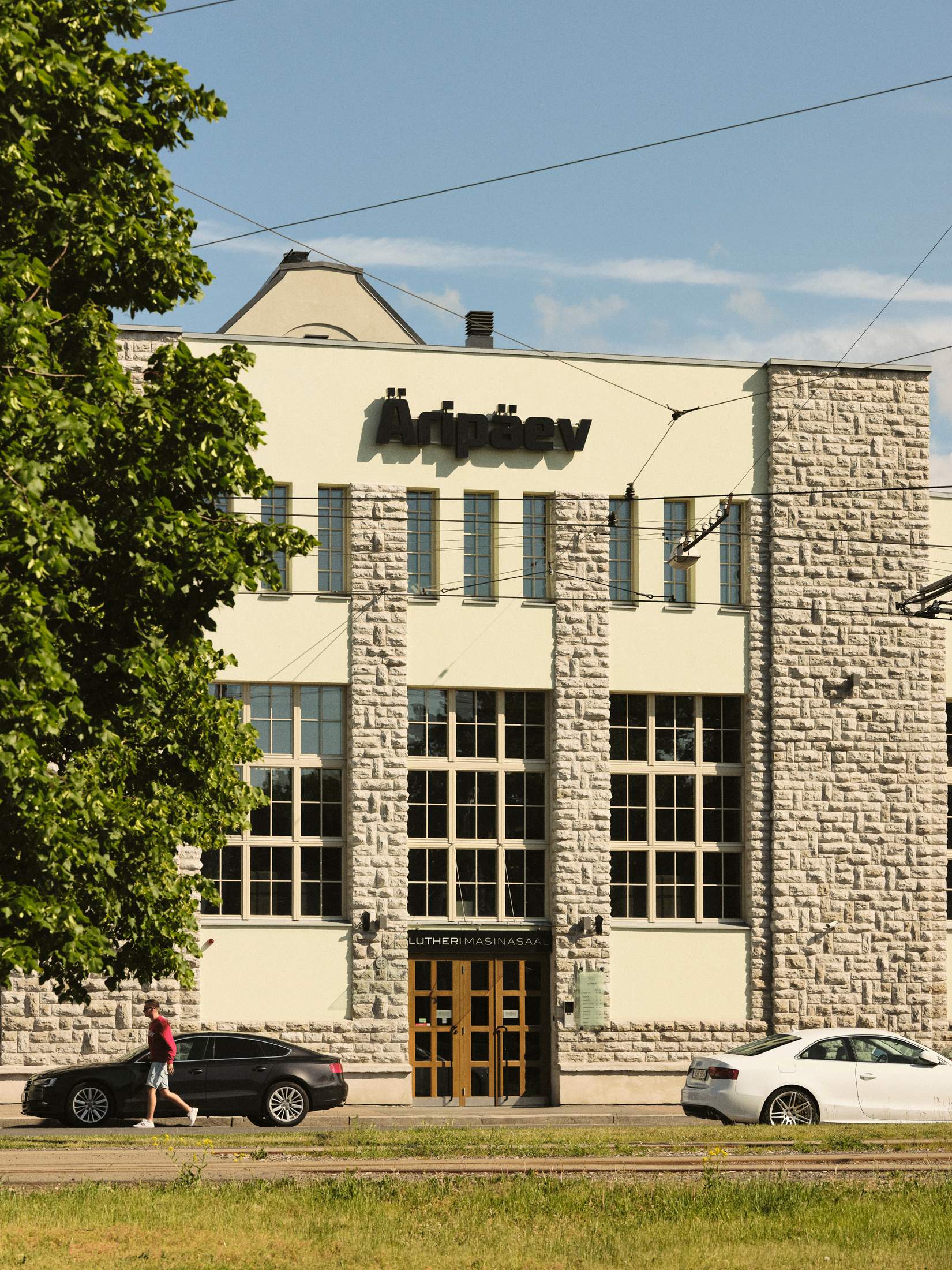 The Estonian government is stepping up its fight against misinformation by boosting funding for the country's Russian-language journalism. The Ministry of Culture has granted €1m to be split between four private media companies – financial paper Äripäev, dailies Postimees and Põhjarannik, plus the popular news website Delfi – to bolster their Russian coverage alongside their usual output. About a quarter of Estonians are ethnic Russians: the goal is to provide them with reliable information in their language so that they don't fall prey to propaganda from across the border. "We've banned Russian news channels in Estonia but Russian-speaking Estonians still watch them," says Katri Raik, the mayor of the eastern town of Narva, whose population is 97 per cent Russian-speaking.
In stark contrast to its neighbour, Estonia has a vibrant media landscape comprising newspapers, websites and TV channels across the political spectrum. In 2022 the country placed fourth out of 180 in the World Press Freedom Index; Russia was 155th. "The grant will help us increase the volume of both local and national news in Russian and to not have it behind a paywall," says Erik Gamzejev, Põhjarannik's editor in chief. "The problem for private media is that the habit of paying for journalistic content is very low among Russian-speaking readers: when the news is behind a paywall, people often go elsewhere." Põhjarannik is the newspaper of record for northeastern Estonia (an area with a Russian-speaking majority) and already publishes in both languages. The grant will also help the title issue 50,000 copies of the free Russian-language publication SP Ekstra. According to Gamzejev, there are hundreds of thousands of Estonians who get their news only in Russian. "It is good for the whole society if they get information about local, national and international issues from Estonia's own media channels," he says. "It is easier for everyone when the spaces for information have the same content."
---
music ––– italy
On the record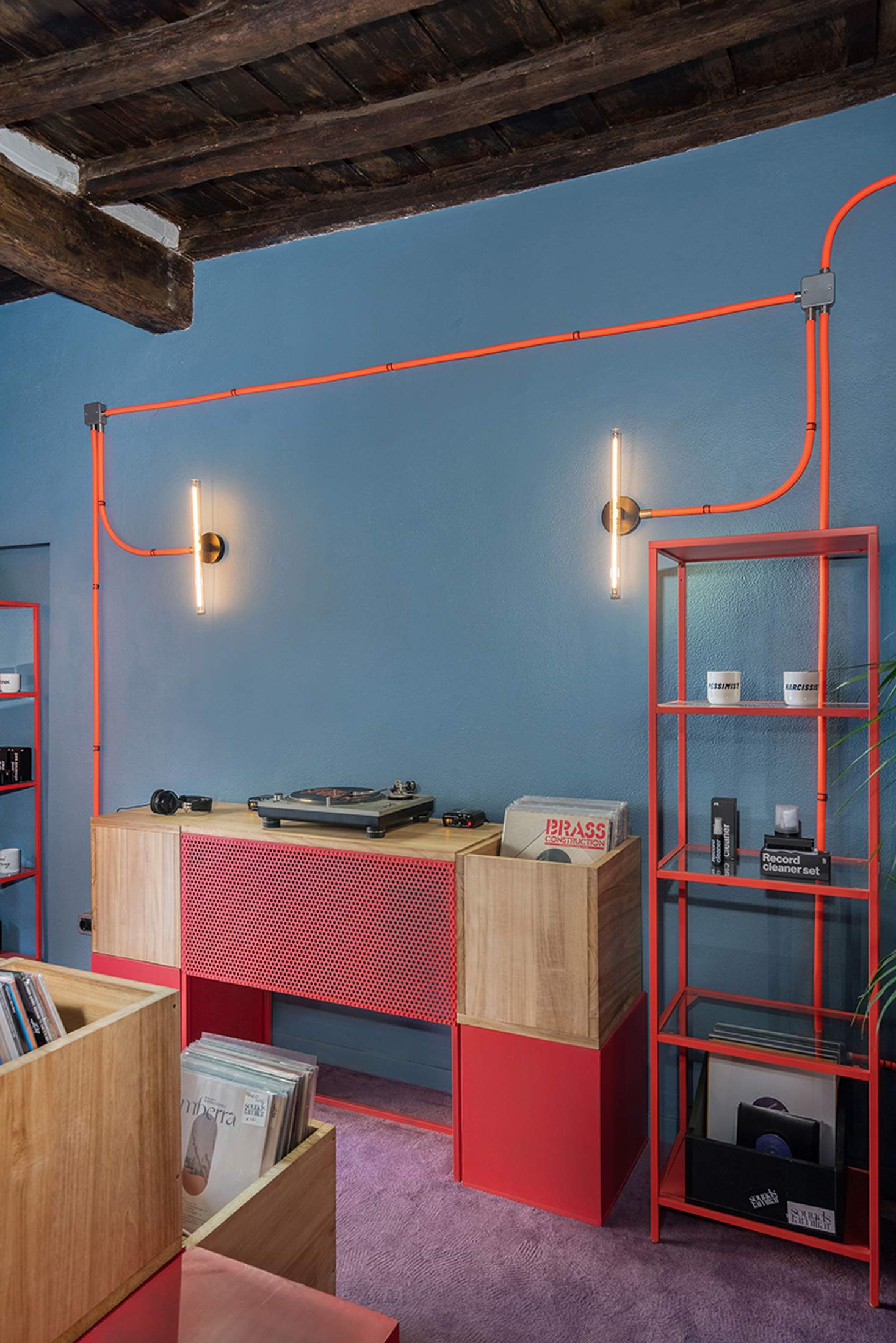 Entrepreneur Ornella Cicchetti launched music agency Sounds Familiar in 2013 but always wanted to open a record shop. She achieved that in March when, in the Trastevere neighbourhood, she created Rome's coolest vinyl shop.
Cicchetti, who began her career in music in London in the 1990s, works with acts spanning funk and disco to house and techno. Her vision is reflected in the contents of her shop's timber boxes alongside a fresh take on music merchandise. 
Cicchetti has always rejected the norms of a music industry that treats "the DJ like a God and the crowd like a doormat". Her shop is the physical expression of her fun-loving attitude and is designed to attract connoisseurs and novices alike. Rome-based architecture practice Studiotamat was put in charge of creating interiors that capture her exuberant musical universe. "They understood what I wanted before I did," she says with a laugh. The result is a colourful, cheerful take on industrial aesthetics. Though it's an intimate space, there's room for live DJ sets too.
soundsfamiliar.it
---
PHOTOGRAPHERS: Evgeniy Rein. Images, Shin Miura: Radio AlHara, Seven H Zhang.  STILL LIFE: Tony Hay