Lines of Best Fit / Global
Design Awards: Part 1
For the third annual Monocle Design Awards, we've scoured the globe for the best in architecture, furniture, graphic design and more, to celebrate projects improving our lives – while looking good.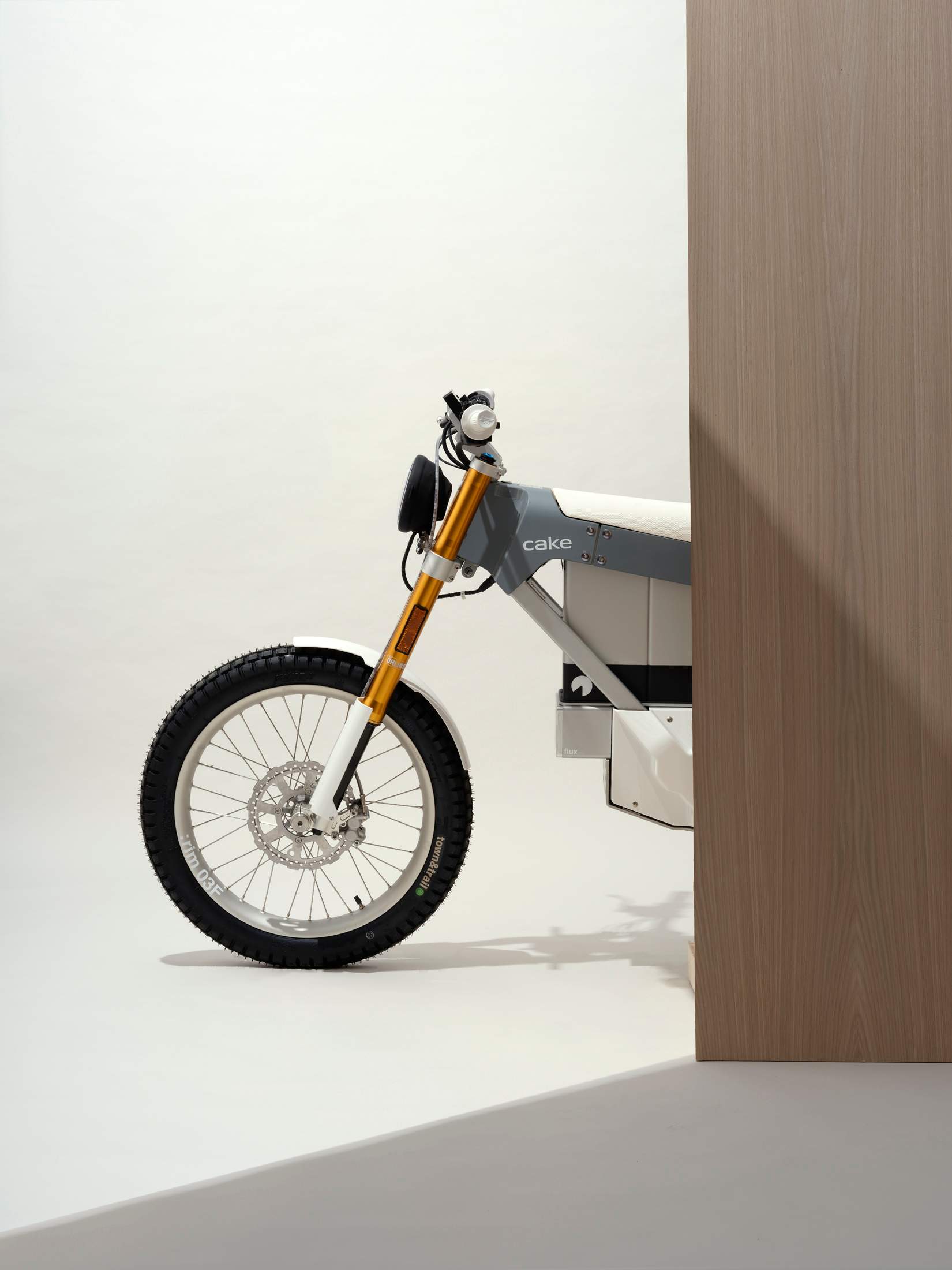 1.
tidiest two-wheeler
Kalk & by Cake
Sweden
"I was a motorcycle hater," says Stefan Ytterborn. That is, before the Swedish entrepreneur tried a few electric ones and got so hooked that he decided to design his own. Cake's first model, Kalk, put competitors to shame with a design weighing 40 per cent less than the average motorbike. In 2021 Cake started shipping out Kalk &, an upgrade engineered for both commutes and off-road escapades. "During the week you ride the bike from home to work, and during the weekend you bring it out to the countryside," says Ytterborn. "It's something to use every day." 
ridecake.com
---
2. 
sharpest shooter 
Leica M6 
Germany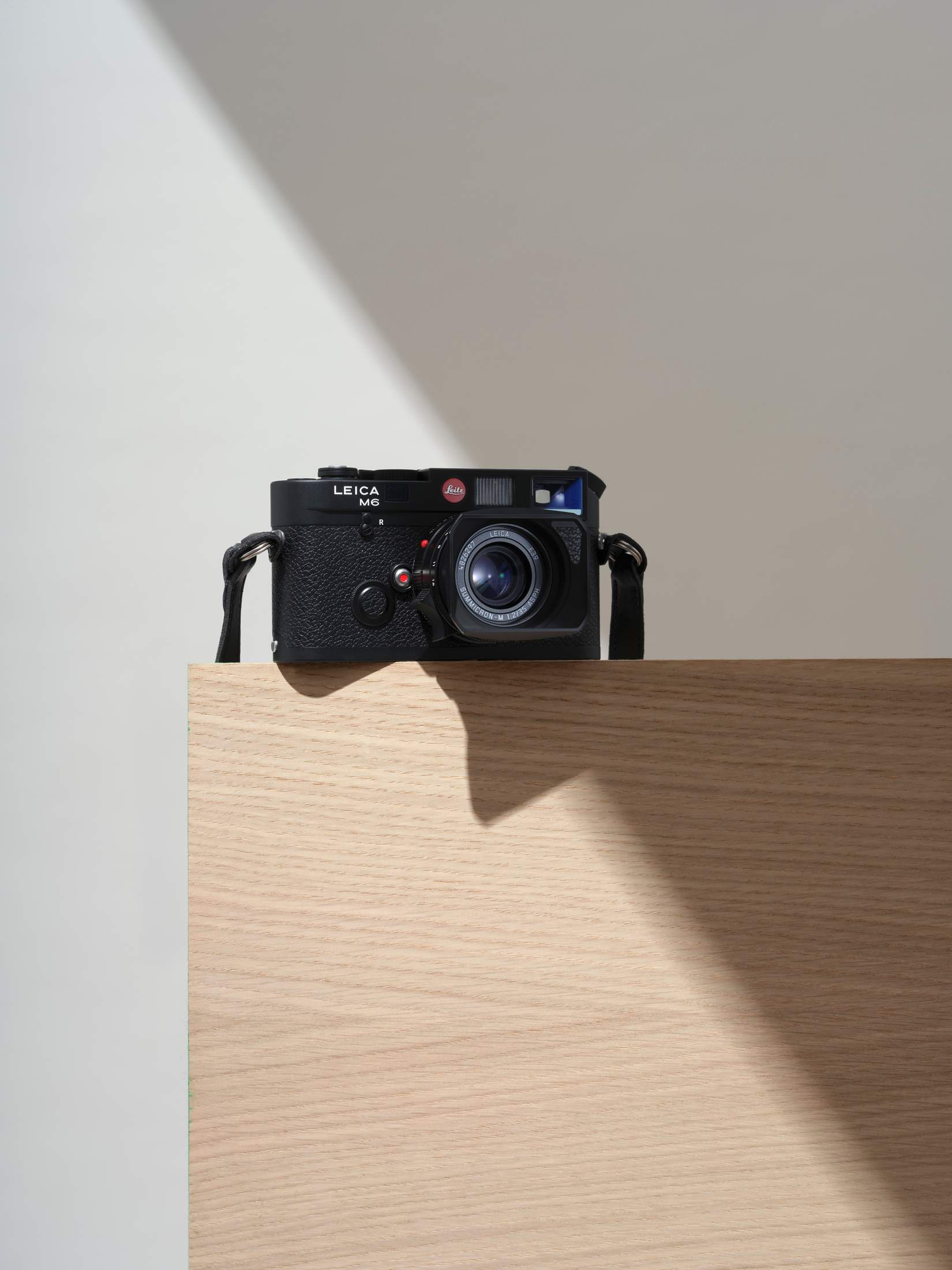 Ditch your dslr or smartphone because shooting on film is well and truly back, following German manufacturer Leica's relaunch of its iconic M6 analogue film camera. Designed in the 1980s, it still feels contemporary, thanks to its compact size and quiet shutter. As per Leica tradition, the new models will be handmade in Germany. The likes of Bruce Davidson, William Klein and Nan Goldin have all shot with the camera, meaning that any user is at least heading in the right direction when it comes to taking masterful photographs. 
leica-camera.com
---
3. 
best at going green 
Urban Farming Office by VTN Architects 
Vietnam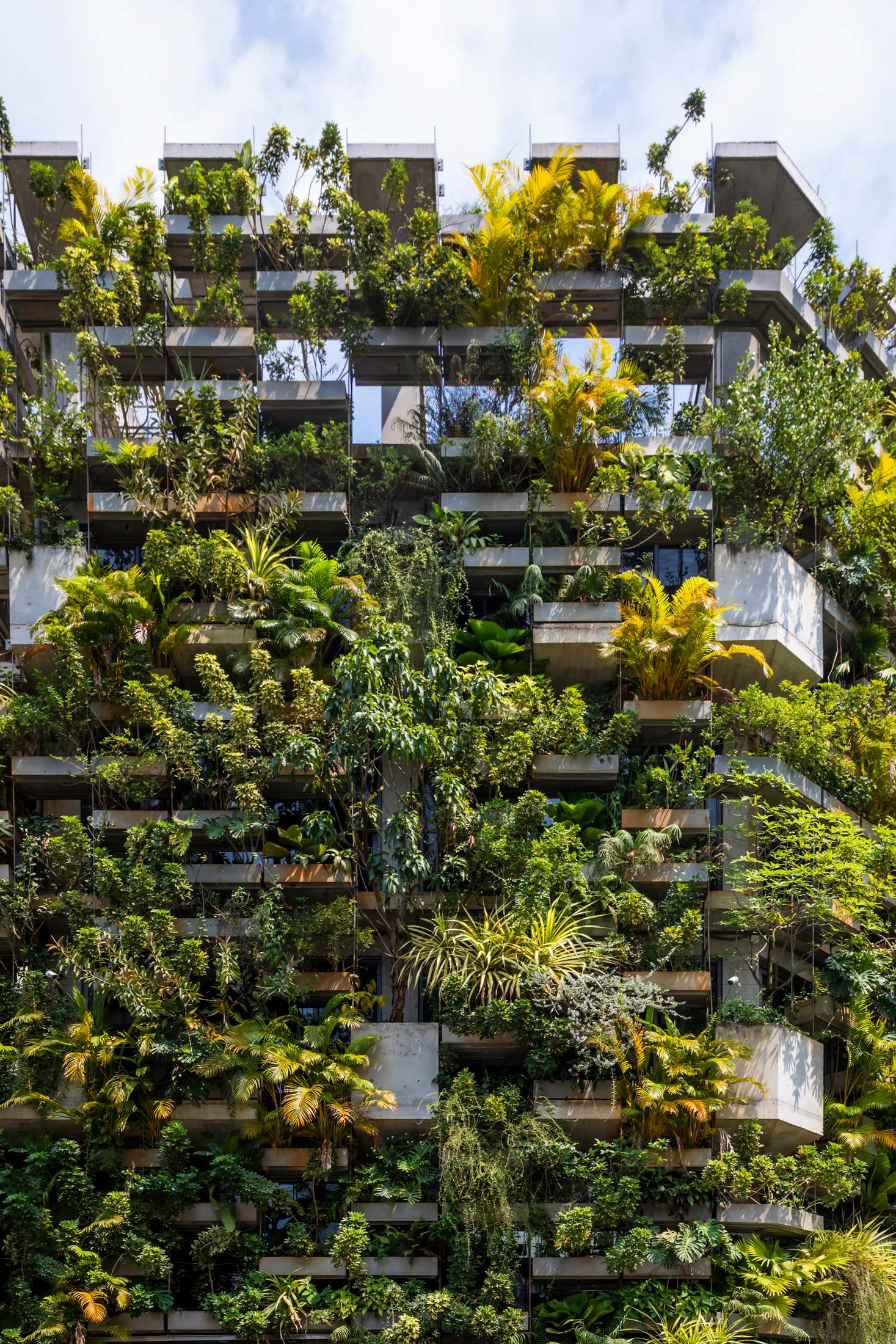 Vietnam is one of the world's rapidly developing economies and hyper-urban Ho Chi Minh City bustles with new skyscrapers and building projects, meaning that designers need to find savvy ways to introduce greenery into a growing concrete jungle. For an example of how to do this well, look to Urban Farming Office by vtn Architects. Its concrete frame is wrapped in vines, palms and trees, blanketing the building's southern walls. Tucked in behind these larger plants is a vertical farm of local and organic herbs, fruits and vegetables that are planted in modular boxes that can be easily shifted around for sowing and harvesting. A rainwater-irrigation system feeds the greenery, which provides a pleasant microclimate and leafy shade for the open-plan offices inside, reducing the need for energy-intensive air conditioning. The project is an outstanding showcase of beauty and practicality, with vtn Architects eschewing the typically ornamental nature of outdoor green walls in favour of greenery that not only improves the building's sustainability credentials but provides produce for its tenants too. 
vtnarchitects.net
---
4. 
best in the bathroom 
Roca Nu tap 
Spain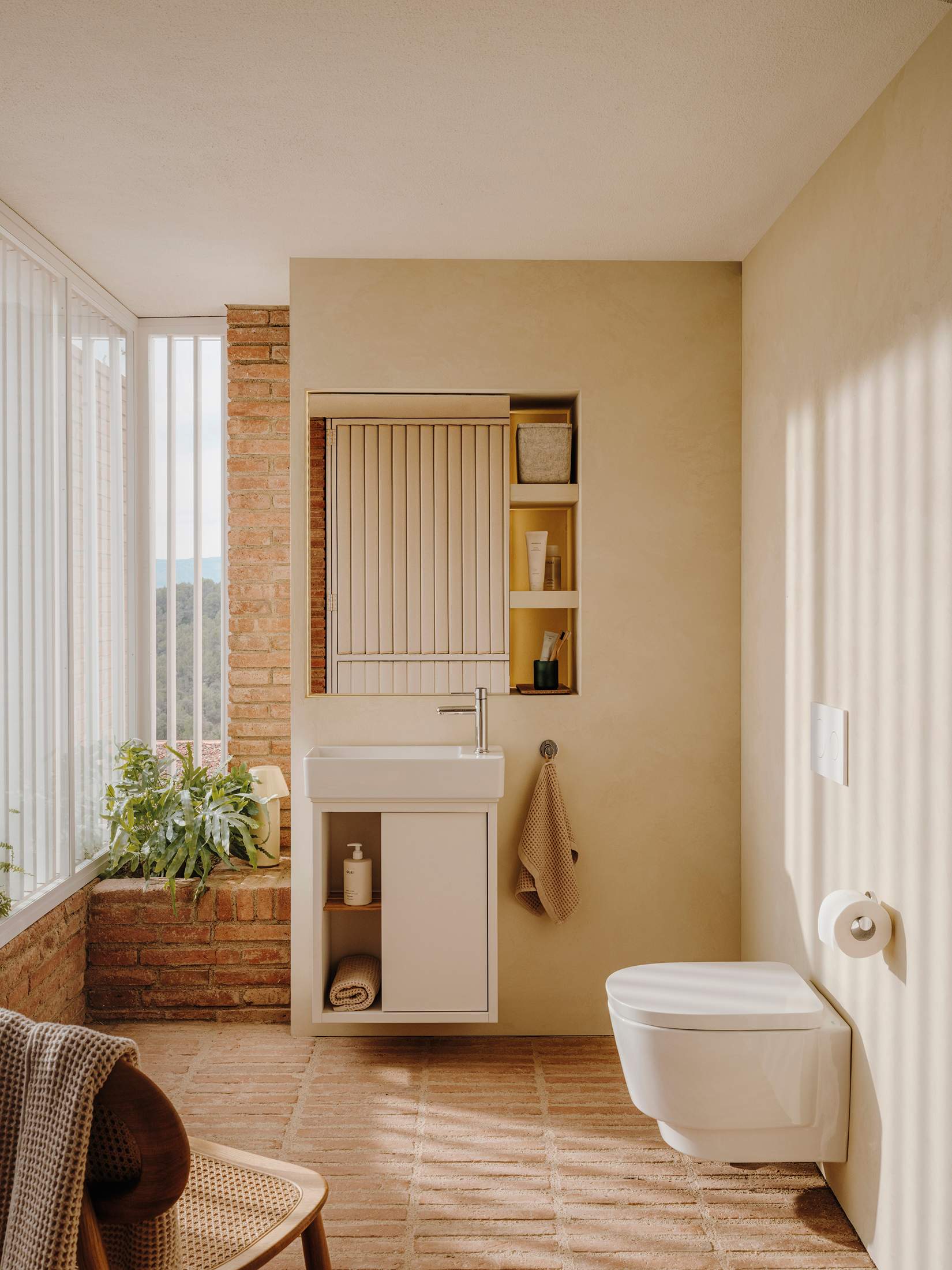 This collection of taps, designed by Valencian studio Inma Bermúdez for Spain's Roca, includes three different handles – pin, dome and striped – attached to the thinnest possible body and plumbing connections for both space efficiency and to cut down on any unnecessary material usage. Available in six colours, the bold shapes will inject a sense of style and joy into any bathroom. 
roca.com
---
5. 
best boat 
Toy 36 Fly by Toymarine 
Italy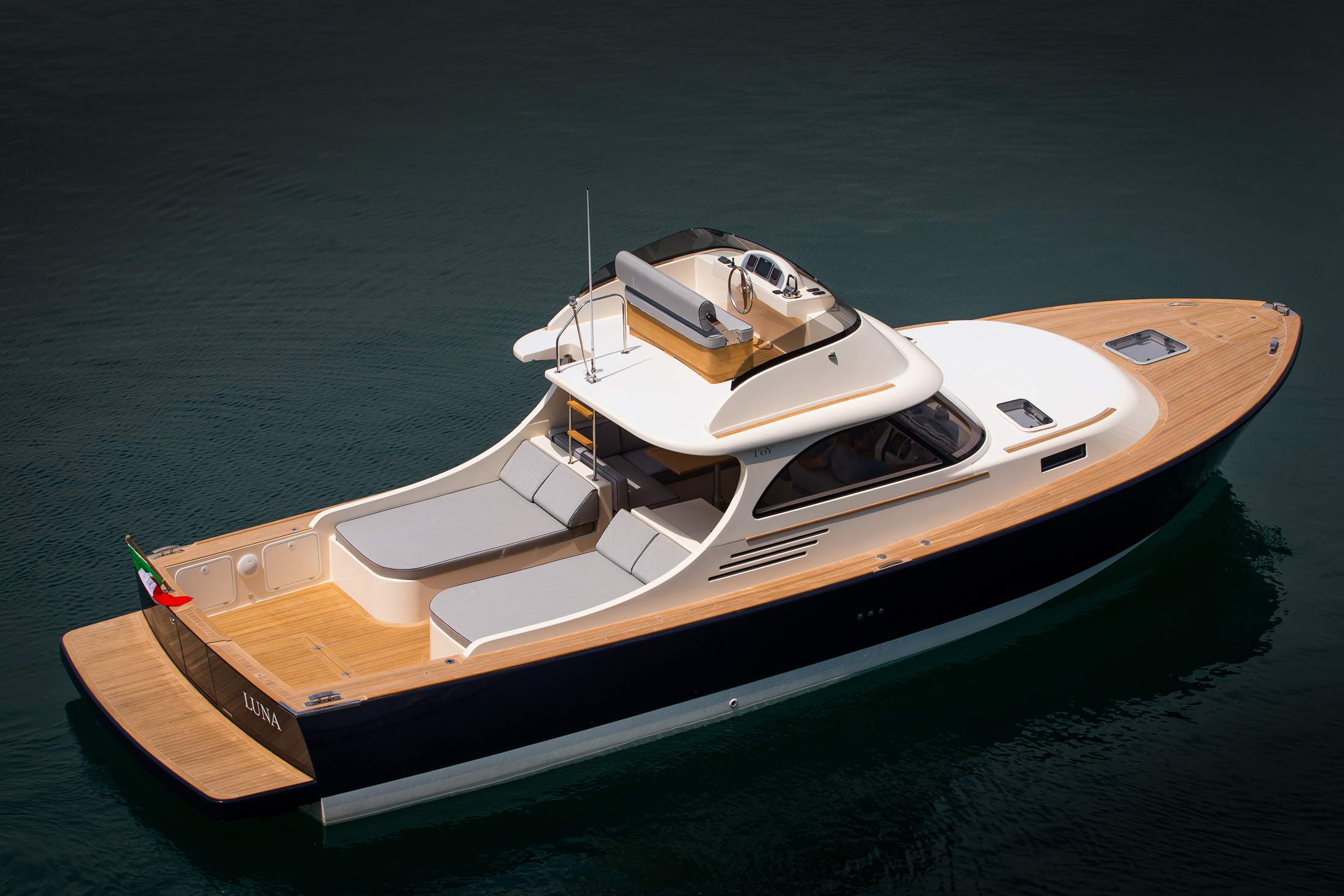 Yacht design today often leaves us cold with styling that strays from maritime references and cabins that mimic the interiors of a Manhattan loft. Ligurian boatyard Toy Marine has found the right formula with its chic range of day cruisers that update the silhouette of Maine lobster boats from the 1930s with a touch of Italian flair. Its newest addition to the fleet, the Toy 36 Fly, is no exception. A natural evolution of the boatyard's classic 36-footer (11 metres), the new launch features a second wheelhouse on the fly to offer a wider field of view and make navigating tricky coastlines easier. "It's a classic design with a lot of appeal that never goes out of fashion," says Toy Marine co-founder Aldo Tomasina. The versatility of the boat is also a draw, with owners able to use it as an overnight cruiser, a tender to support superyachts or as fast commuters to arrive at the office in style. 
toymarine.it
---
6. 
best boutique 
Asaru Studio 
Singapore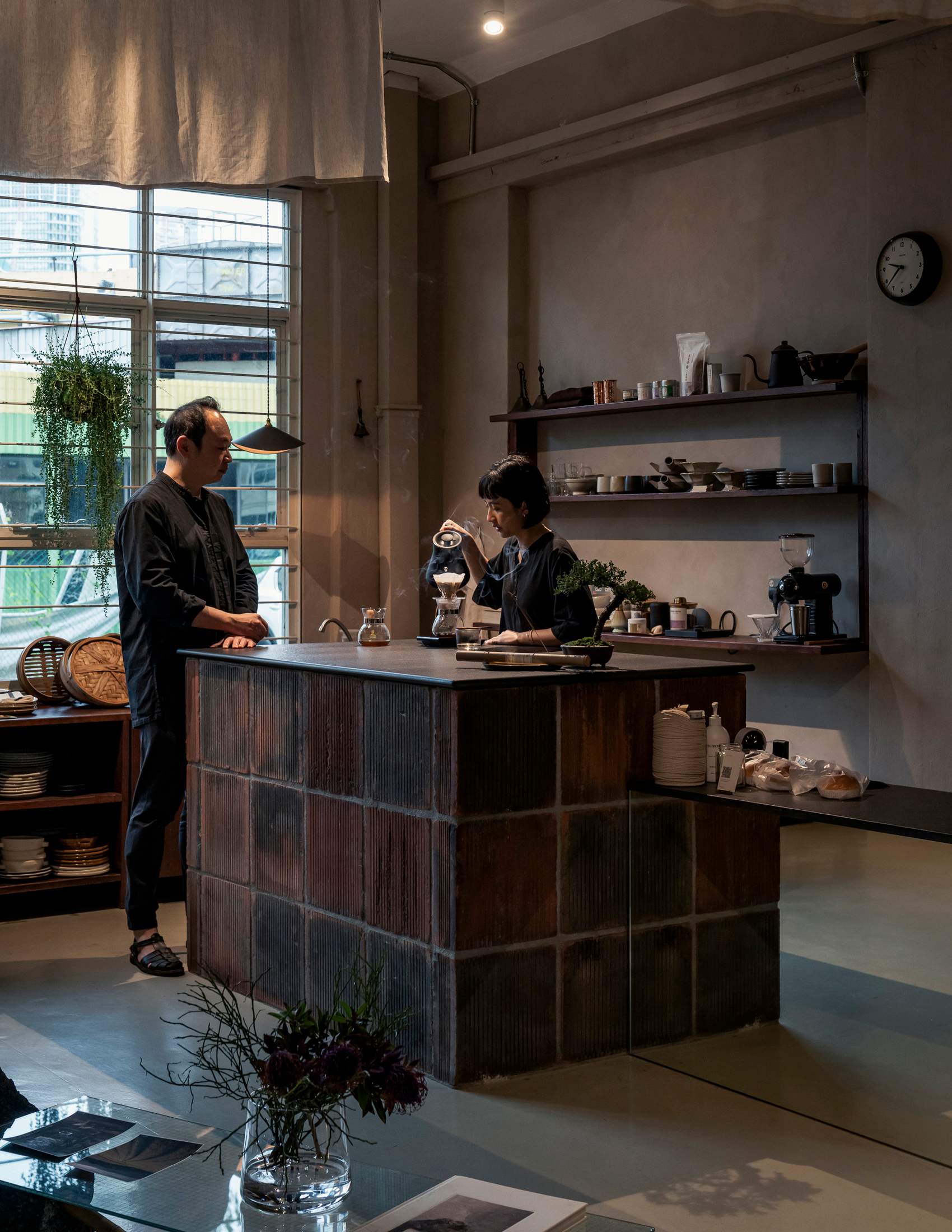 Asaru means "to forage", which captures this shop's approach. Bonsais and volcanic rock furnish the space, with steam rising from bamboo baskets in which wagashi (Japanese confectionery) is warmed. Owners Hui Shan Pang and Vincent Teng receive customers as guests, blurring the line between retail and hospitality. 
asarustudio.com
---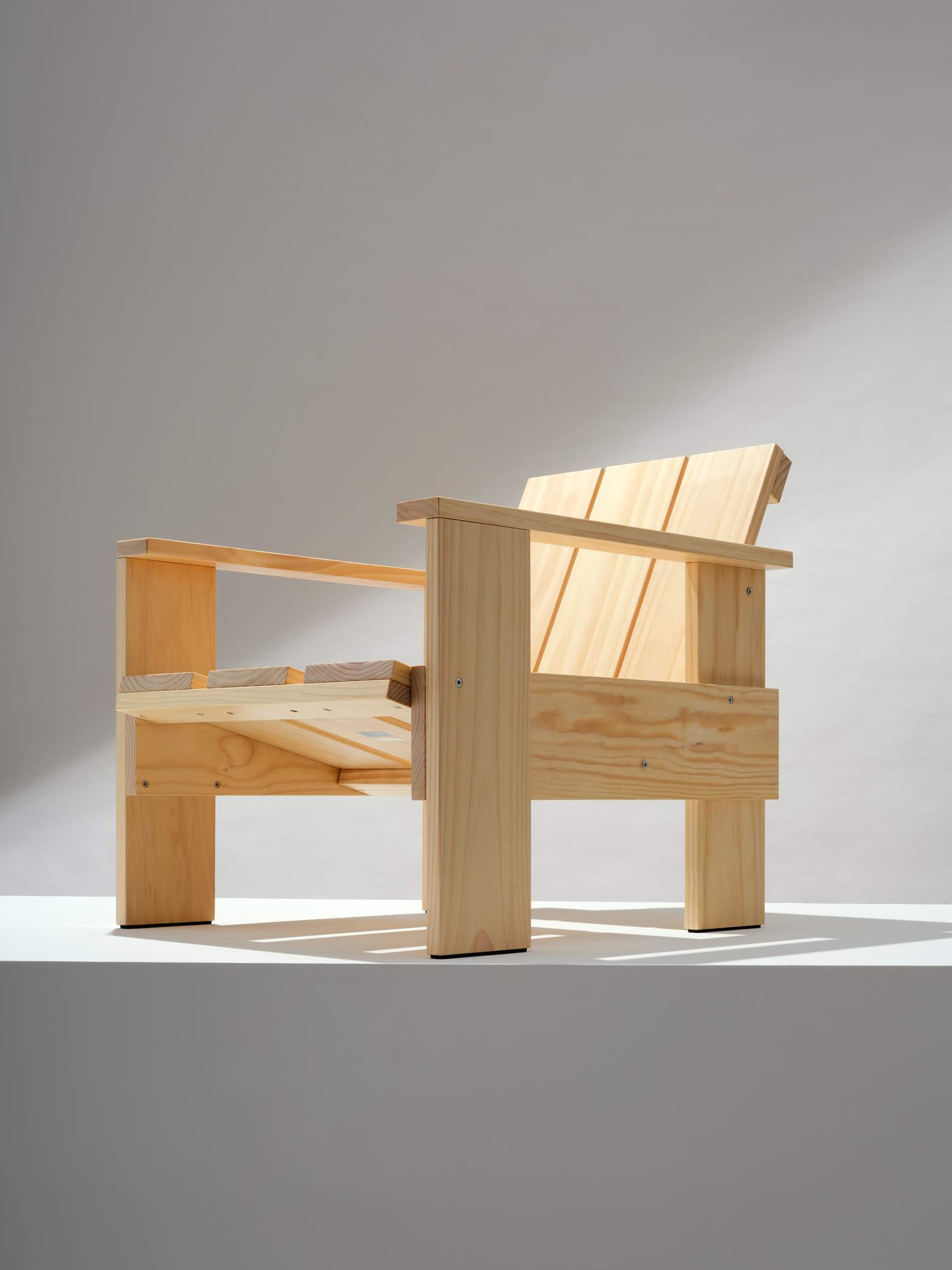 7. 
best for the terrace 
Crate by Rietveld Originals 3 Hay 
The Netherlands 
In 1934, Dutch designer Gerrit Rietveld built a furniture collection from wooden shipping crates that was honest and affordable. The collection has now been revived thanks to Rietveld Originals and Denmark's Hay. Solid pine, treated with a water-based lacquer, the crate's lounge chairs are equally comfortable indoors or out. 
rietveldoriginals.com
---
8. 
best community connector 
Mobile Makers 
US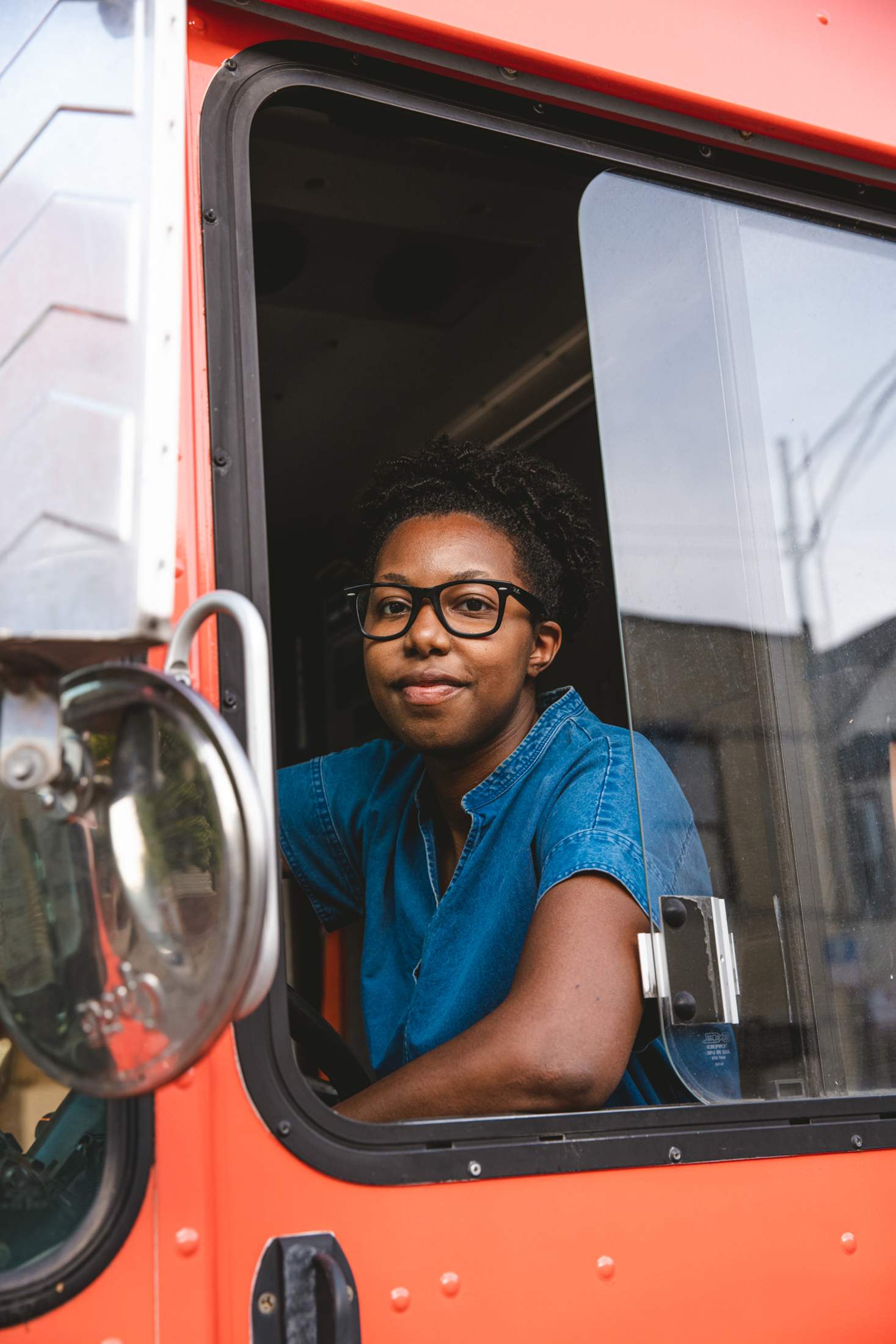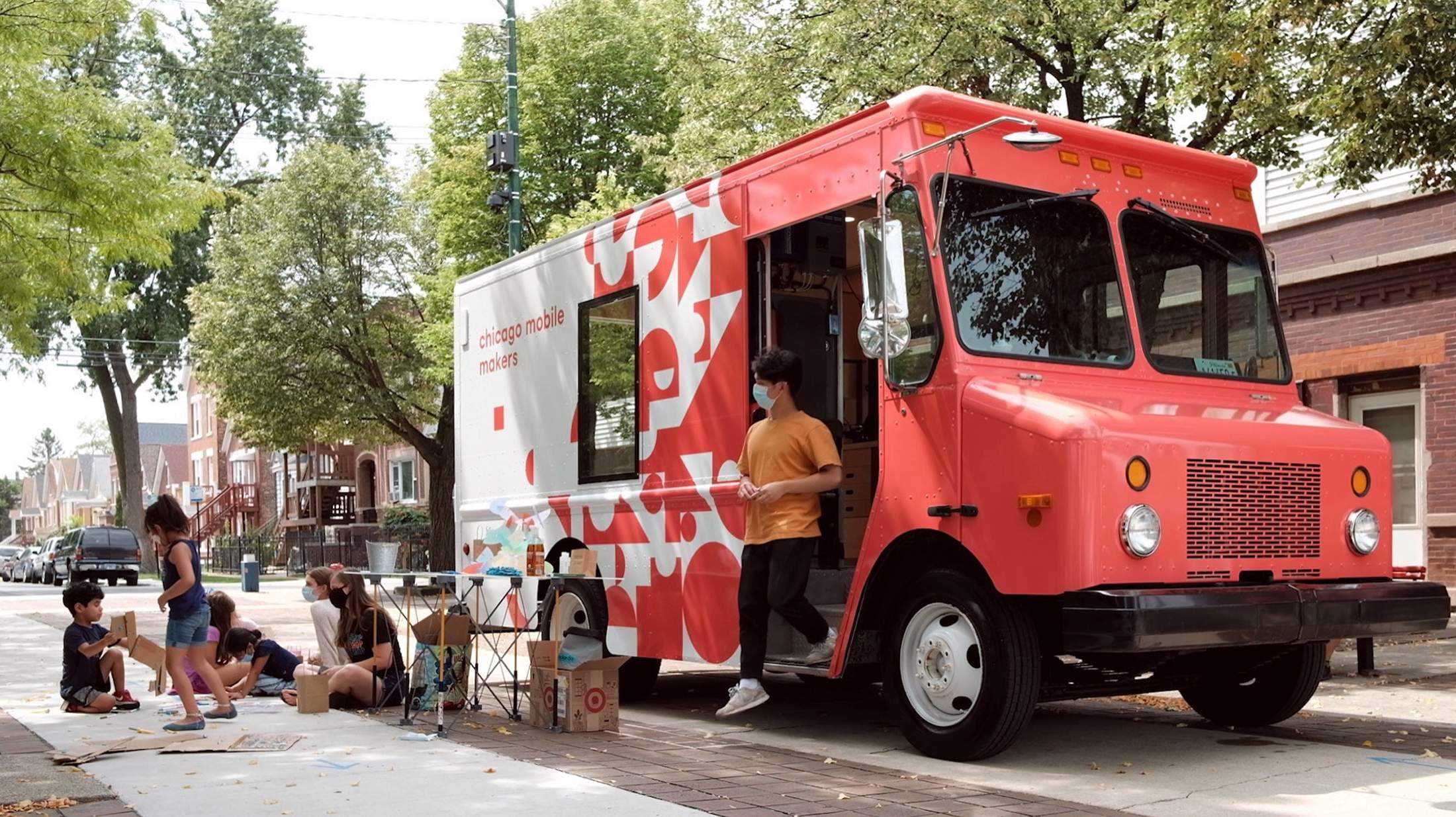 Mobile Makers is the brainchild of architect Maya Bird-Murphy who, with a small team, visits schools and hosts workshops in underserved communities in Chicago with a colourful truck retrofitted as a design studio and learning laboratory on wheels. The team's aim? "It's broad: it's about giving kids life skills," says Bird-Murphy. "A teenager who comes through Mobile Makers, and can now work a bandsaw, can get a job in a carpenters' workshop. Others might just realise that design is fun." This ambition is a reminder that raising the profile of design and educating young people about architecture can have an effect beyond simply enticing people to work in the profession. 
mobilemakers.org
---
9. 
best small gallery 
Denis Goldberg House by Noero Architects 
South Africa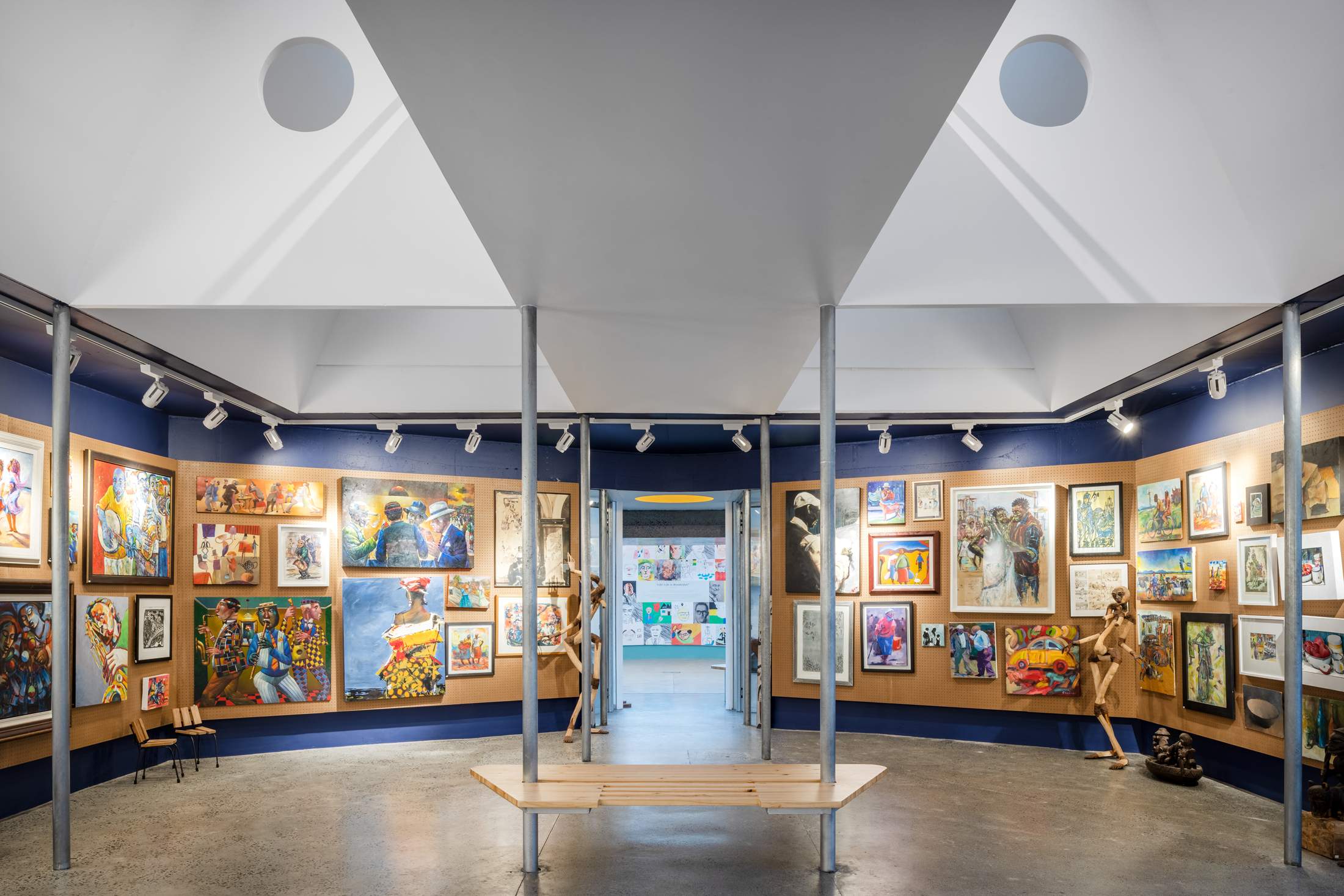 Designing an art and education centre in Cape Town dedicated to anti-apartheid activist Denis Goldberg is no small task. But architect Jo Noero, who knew the late Goldberg personally, tried to capture what he would have wanted architecturally. "Denis was trained as a civil engineer. He was very straightforward and he hated luxury," says Noero, who used basic materials that could be manipulated to appear luxurious. The result is a collection of mostly white buildings that are a shining showcase of how to make the simple feel glorious.
noeroarchitects.com
---
10. 
best ecological effort 
Grand Junction Park and Plaza by David Rubin Land Collective 
US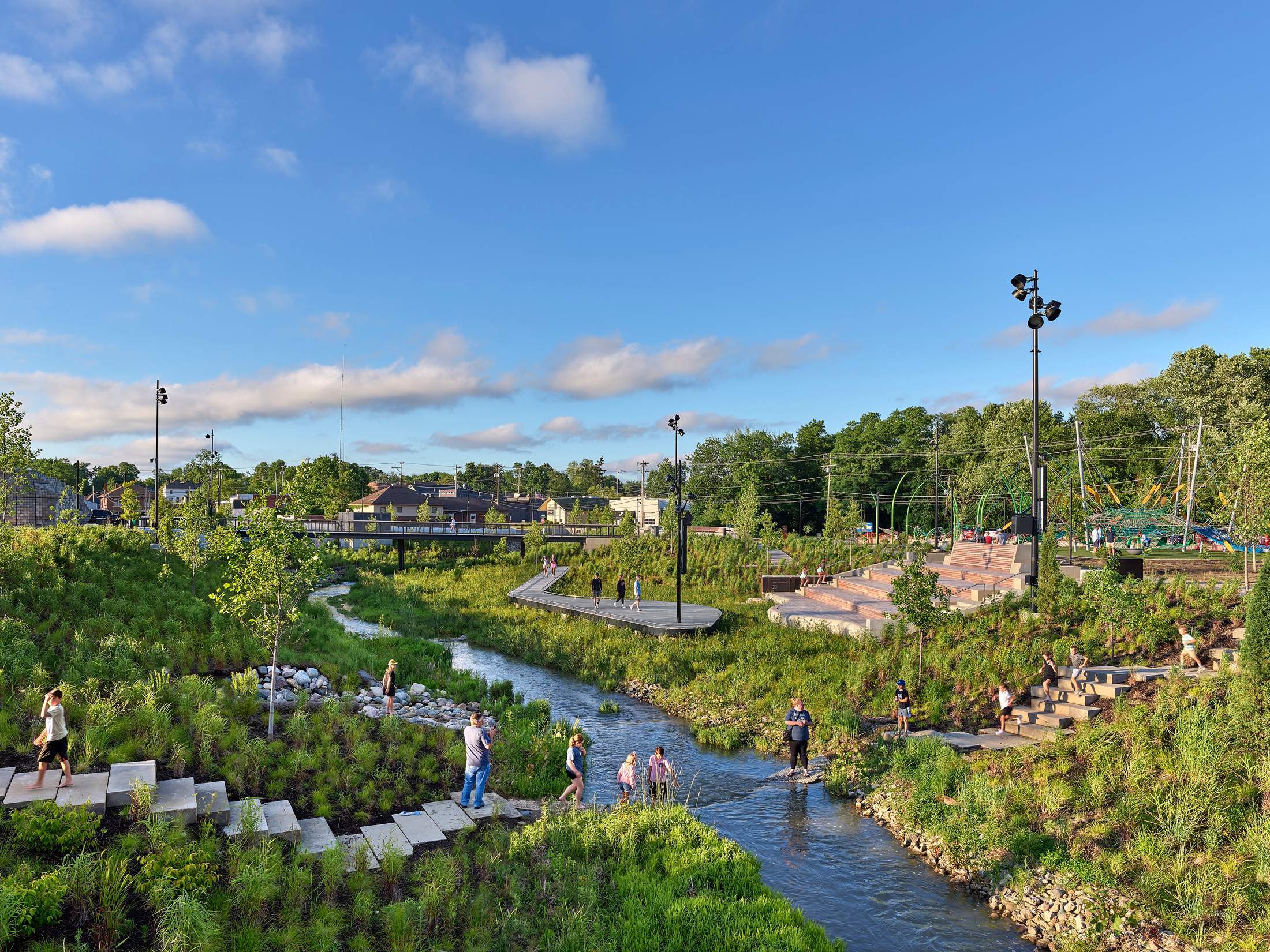 This new park near Indianapolis used to flood during heavy rain before it was stabilised. "With a riparian corridor of plants, there is a system in place to handle overflow, making this a far more resilient area," says Land Collective founder David Rubin. 
land-collective.com
---
11. 
top restoration effort 
Ipiranga Museum by H1F Arquitetos 
Brazil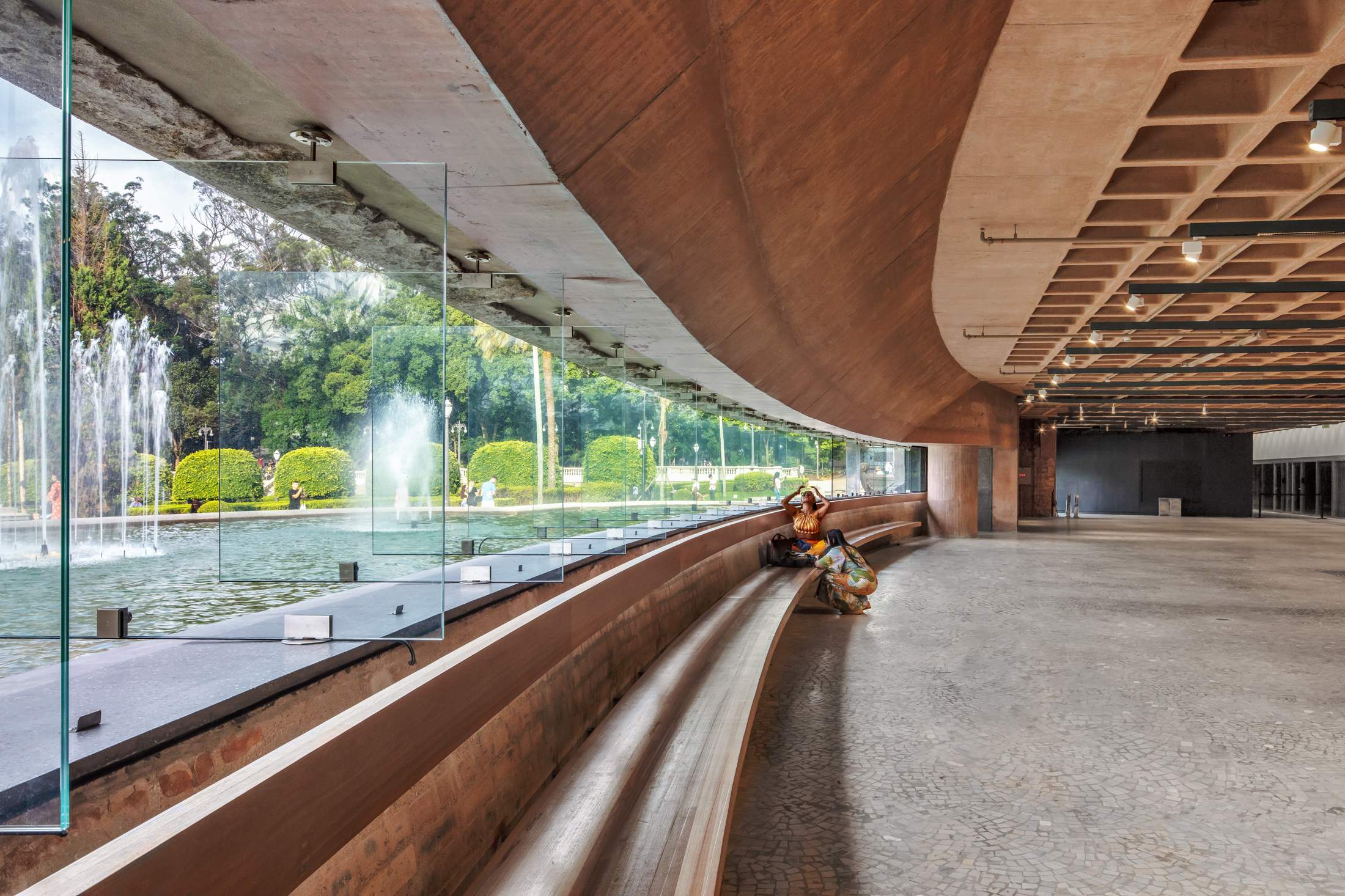 Built on the site where Brazil's independence from Portugal was declared in 1822, this museum has been renovated by São Paulo-based studio h1f Arquitetos. The outcome is an expansion and restoration effort that allows existing features, such as the museum's iconic façade, to reatin pride of place. 
hf.arq.br
---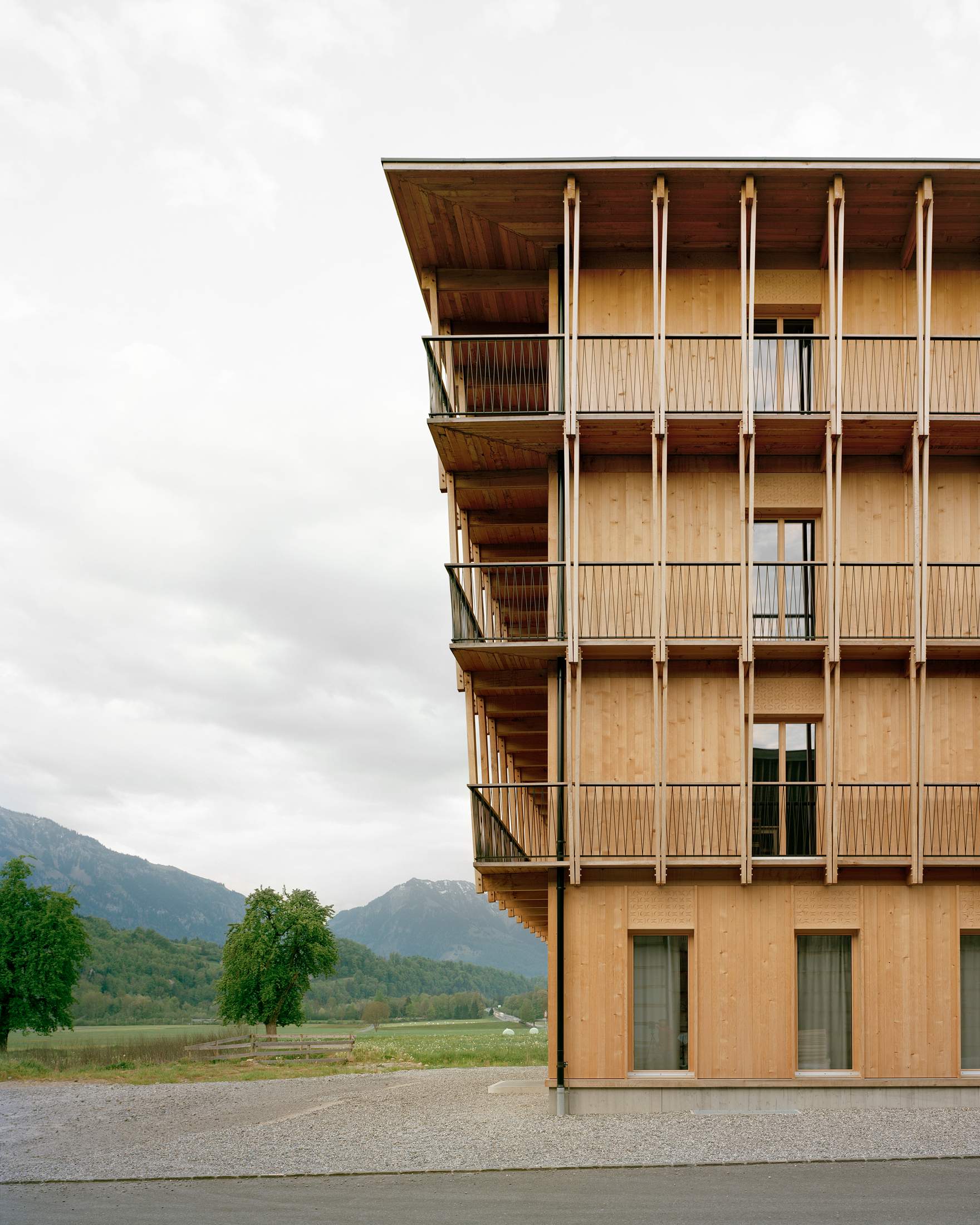 12. 
best in timber 
Küng Holzbau by Seiler Linhart Architects 
Switzerland 
The office and gallery for Swiss timber company Küng Holzbau is made from moon wood (timber cut in winter just before the new moon rises). Stephan Küng, second-generation woodworker and co-owner, says that it's more resistant: "There's no metal, no glue, no chemical building materials. It's just pure, solid, moon wood." 
seilerlinhart.ch
---
13. 
leading wayfinding 
Collingwood Yards by The Company You Keep 
Australia 
This arts precinct is always in flux, so it needed a flexible brand and wayfinding system. The Company You Keep collaborated with designer Jordan Rowe and type specialist Vincent Chan of Matter of Sorts to create a system of screw-on nameplates and wayfinding signage for easy updating. The result is practical, versatile and sleek. 
tcyk.com.au
---
14. 
leading editorial design 
Studio Joost Grootens 
The Netherlands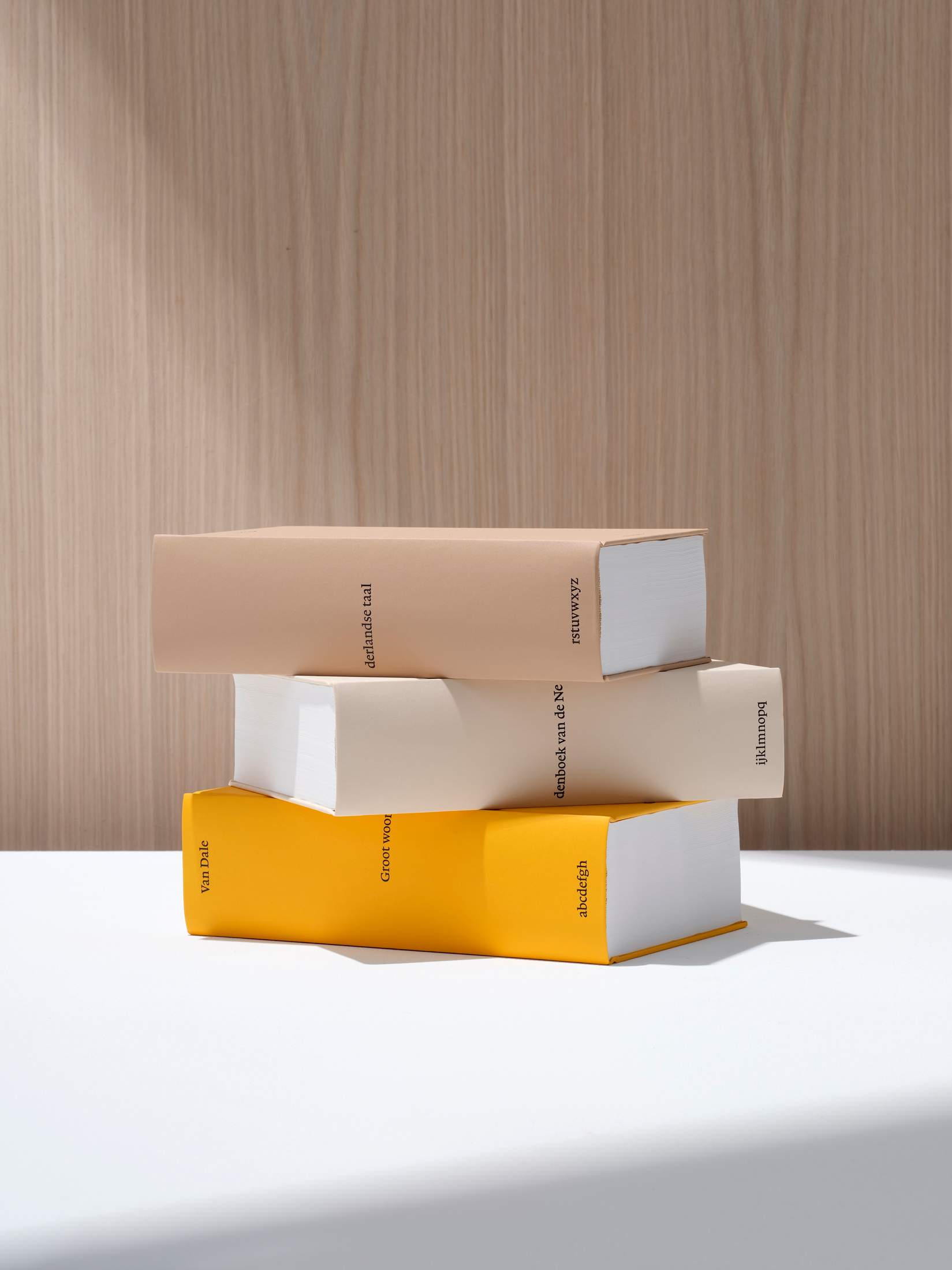 Joost Grootens is one of the world's best book designers, as proved by his studio's collaboration with Dutch Van Dale Publishers on the 16th edition and 150th anniversary of the Big Dictionary of the Dutch Language. The attention to detail in the three volumes extends to the colour palette used for idioms on page: a warm grey for technical information, blue for etymology and pink for illustrations that deepen the understanding of language. In a world that relies on the internet, flicking through a beautifully designed book can offer more than definitions; it's a beautiful reading experience too. 
joostgrootens.nl
---
15. 
top temporary activation 
Mané Market by Bloco Arquitetos 
Brazil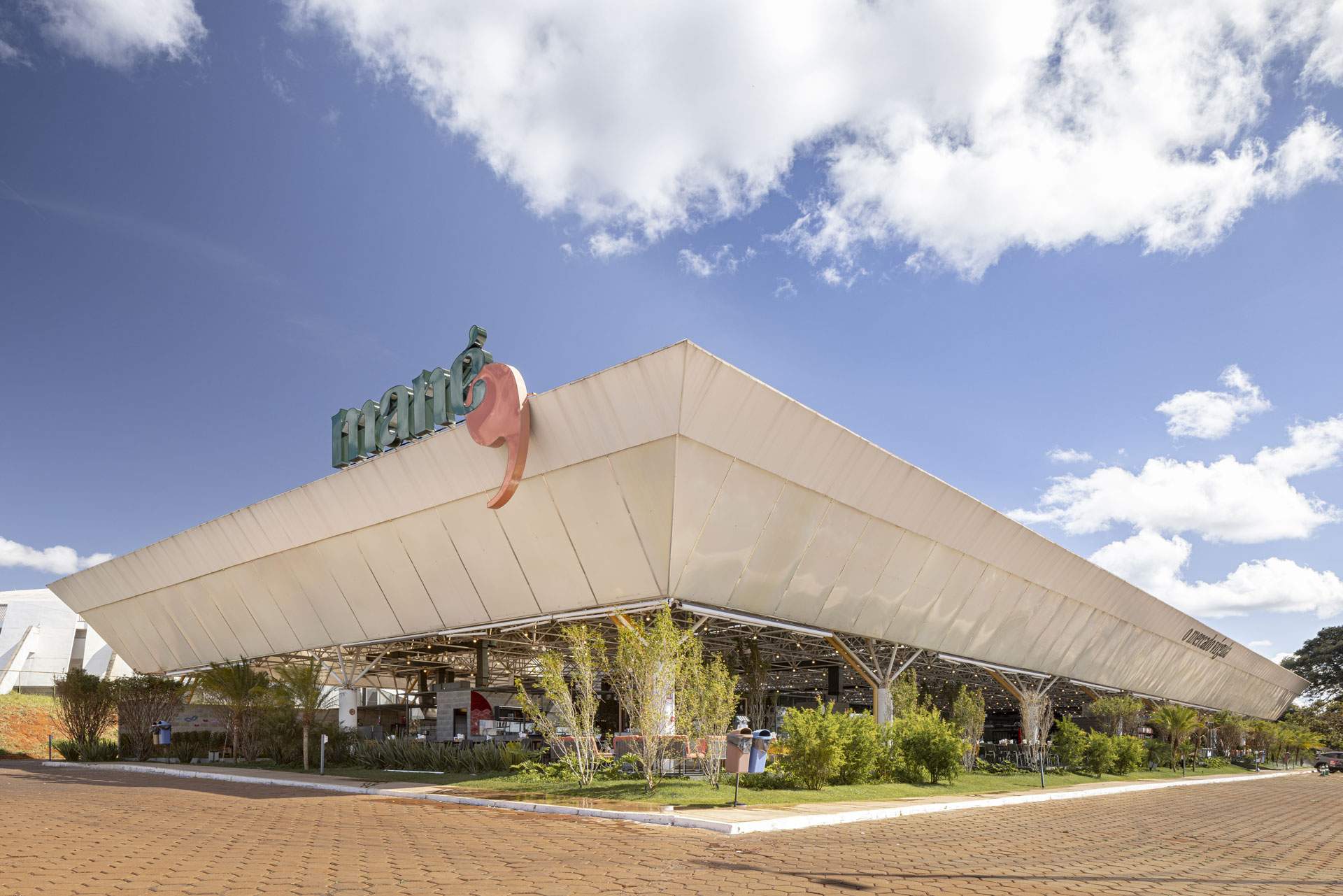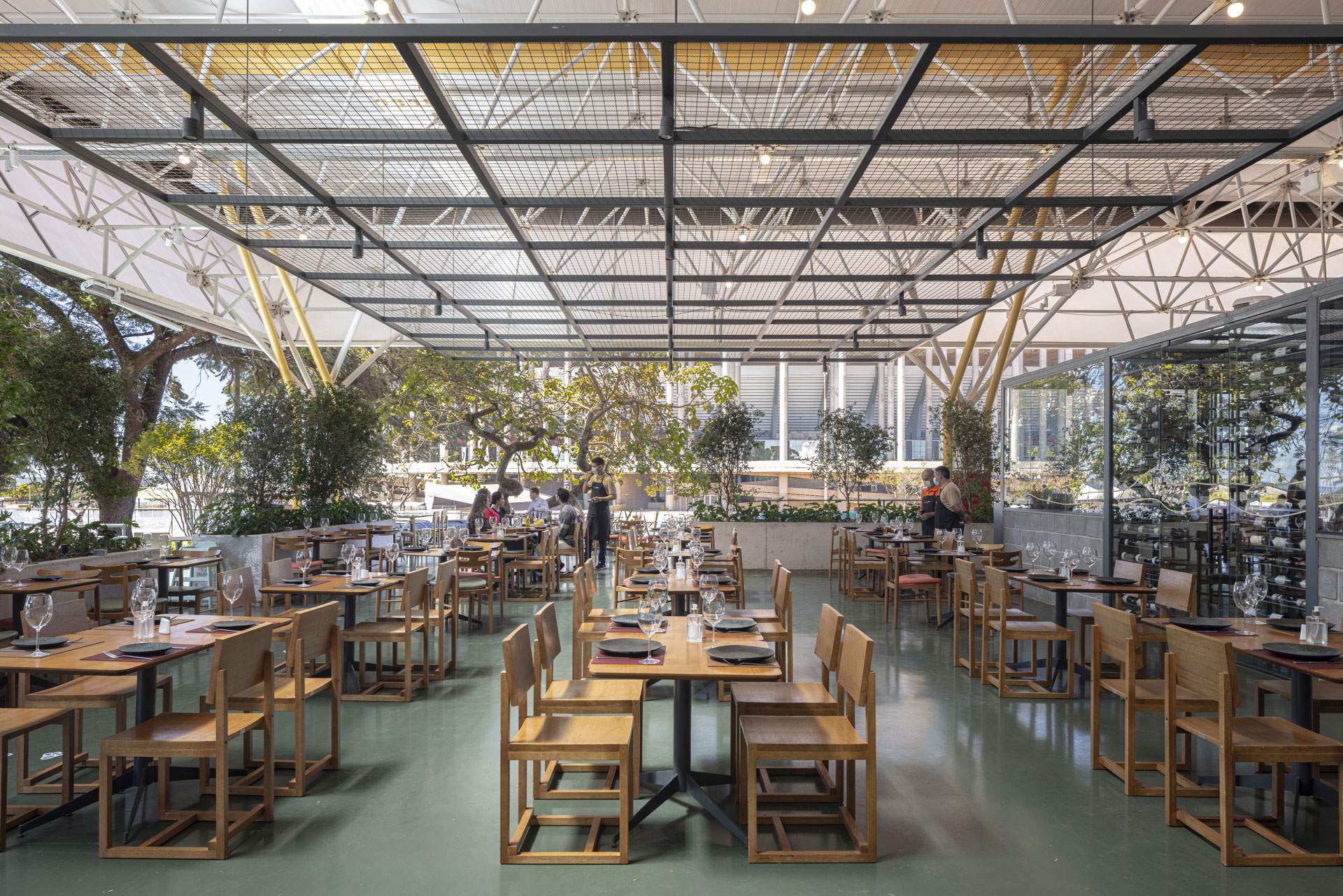 Built for the Pan American games in 2007, this structure was out of use prior to the intervention of Brasilia-based studio Bloco Arquitetos, which was founded by Daniel Mangabeira , Henrique Coutinho and Matheus Seco. The firm has transformed the site into the Mercado Mané, an open-air food market with a stunning canopy, breezy interiors and lots of green space. Global sporting events and conventions can leave white elephants in host cities but this is a reminder that sites post-event – or ones waiting for a new build – don't necessarily have to sit empty. 
bloco.arq.br
---
16. 
best in brick 
Localworks 
Uganda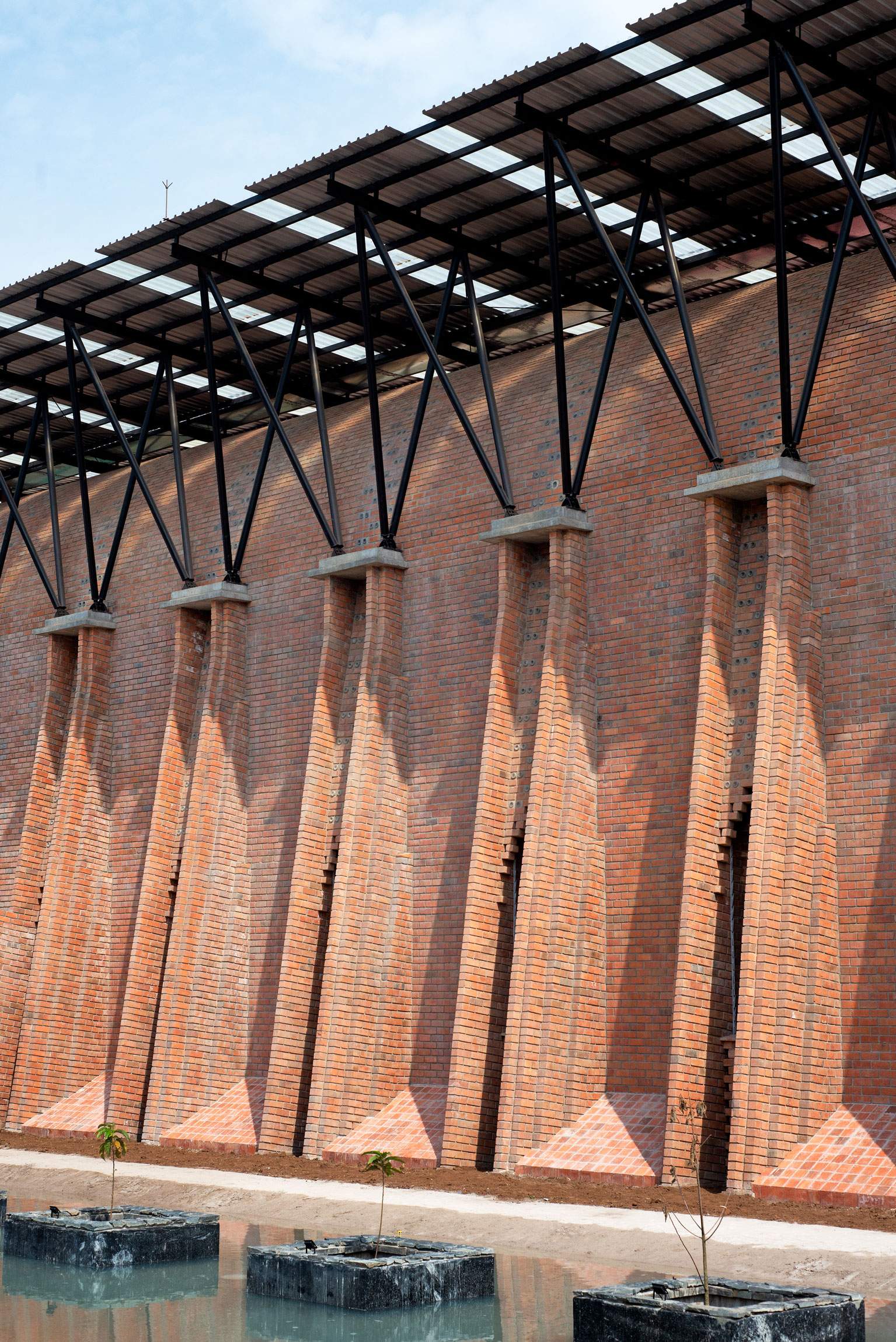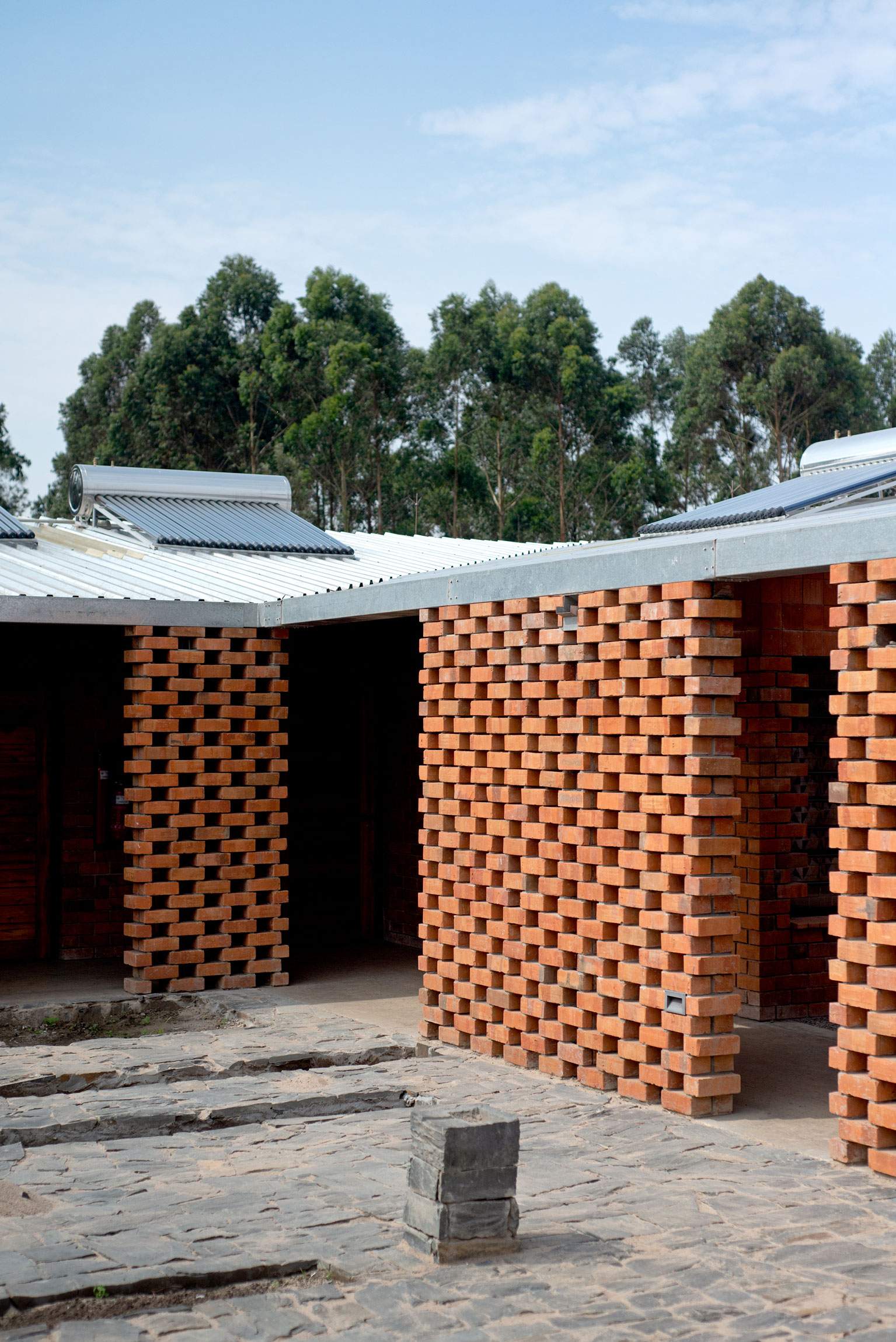 Kampala-based architecture practice Localworks has mastered the use of materials native to their sites, including bricks made from local clay. Bricks can ground a project in its location and also helps to create buildings that, according to the team, "virtually don't age, despite their dusty or muddy environments". 
localworks.ug
---
17. 
preferred production company 
Shelter 
Australia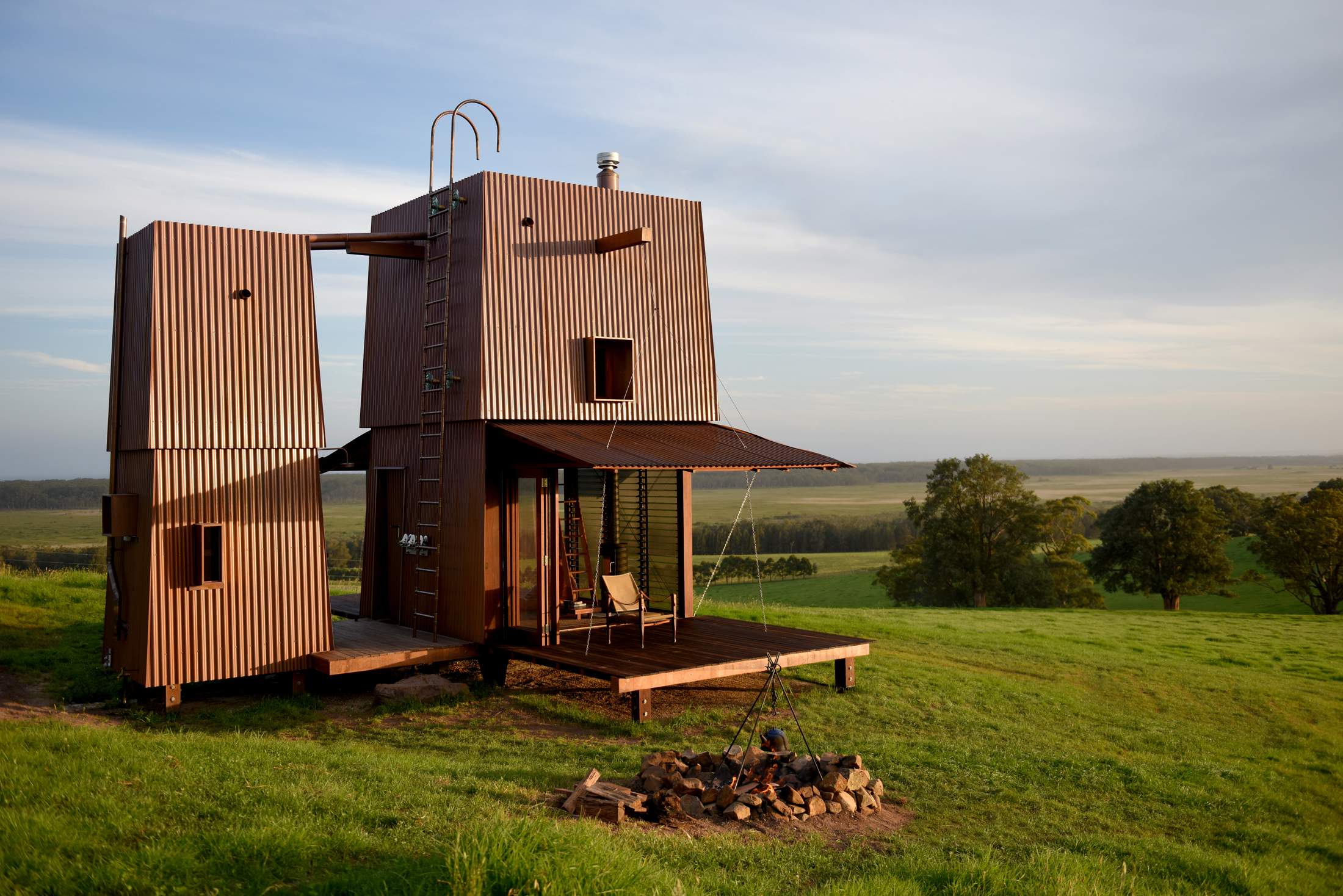 Tired of the dull ubiquity of home renovation-focused television programmes, entrepreneurs and design enthusiasts Dustin and Camille Clare established Shelter, an Australian streaming service devoted to the celebration of good design. Since launching in 2020, the network has broadened its scope beyond its initial antipodean focus with an impressive and acclaimed line-up of original programming, covering everything from urban renewal public projects in Mexico City to remote cabins in Australia (pictured). There's also a tight roster of curated series and films, including glossy retrospectives on titans such as Renzo Piano and Zaha Hadid, debates on the future of prefab housing and dispatches on design's emerging luminaries. The result is a streaming service that fits an important gap in the market. It's why we're tuning in. 
watch.shelter.stream
---
18. 
best new showroom
V-Zug showroom in Paris 
France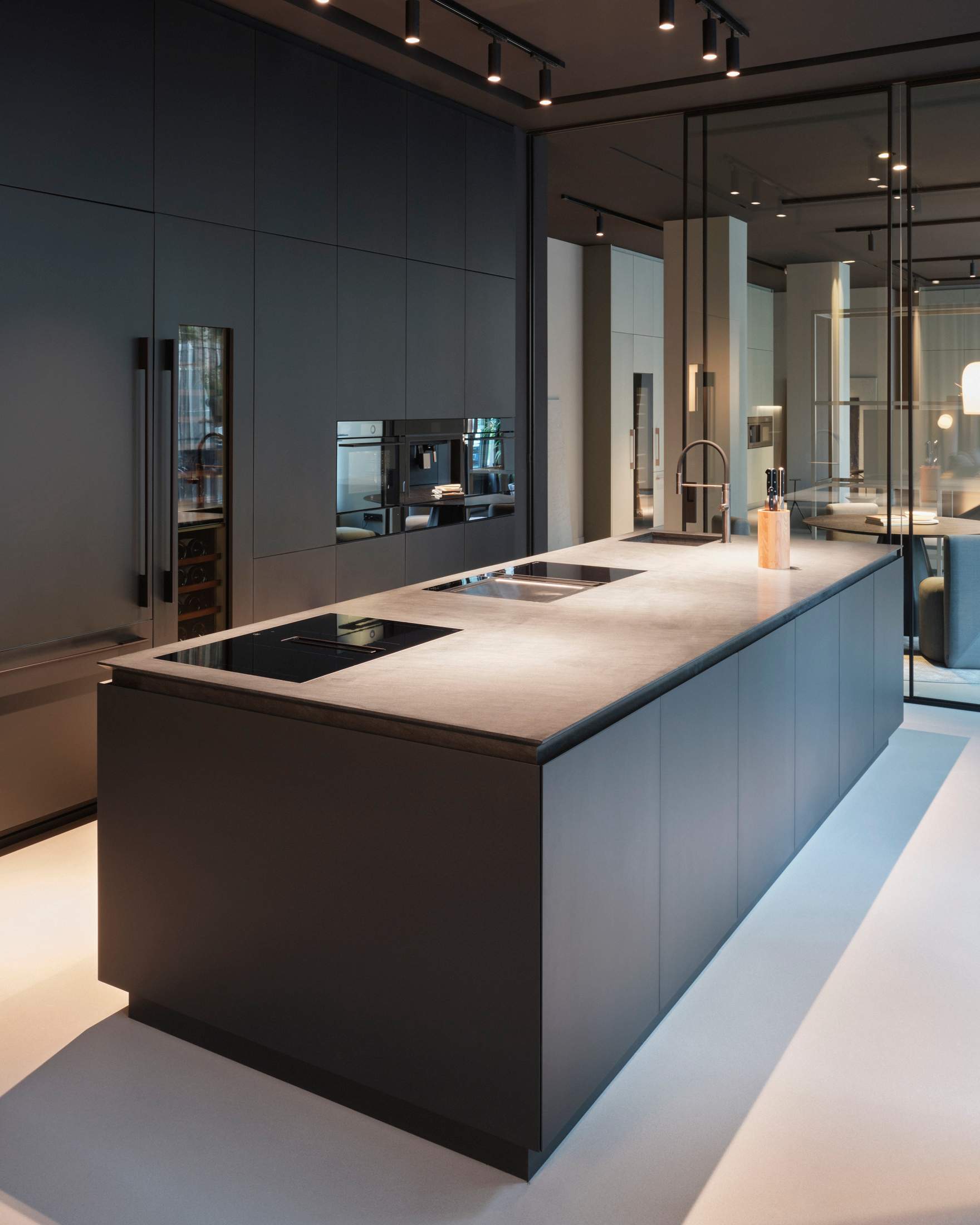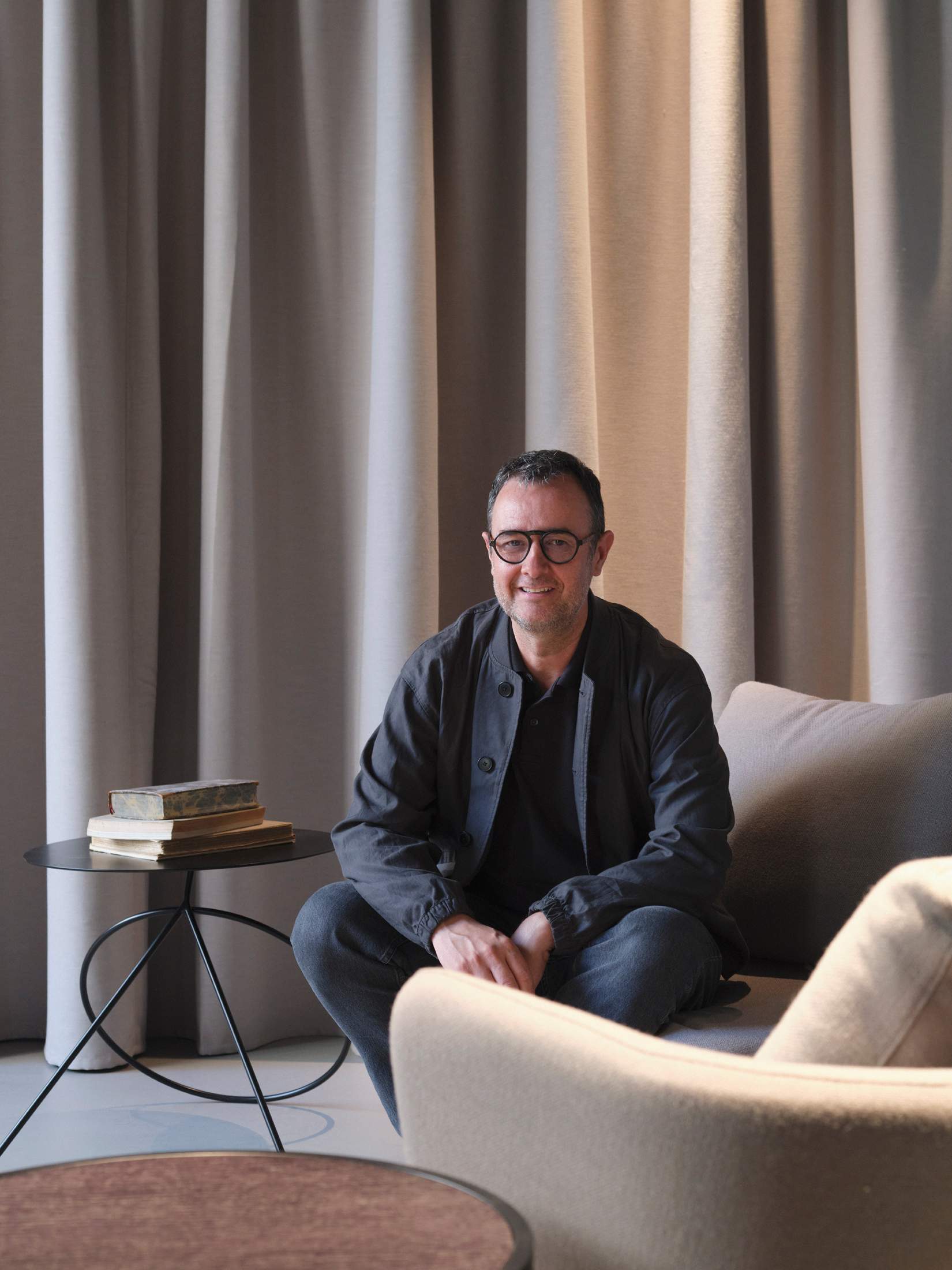 The challenge with conventional kitchen showrooms is that you can't actually use the appliances on display – unless of course you're visiting a space run by Swiss firm V-Zug. Its new outpost in Paris showcases a range of the Swiss company's premium appliances, including impressive mirror-glassed combi-steamer cookers. Yet the studio offers more than sleek displays: it hosts regular lunchtime cooking workshops run by chefs that allow guests to see the appliances in action and actually use them too, all while also learning to cook. It's a recipe for success that more retailers should follow. 
vzug.com
---
19. 
best restaurant design 
Brutus by Sandra Tarruella Interioristas 
Spain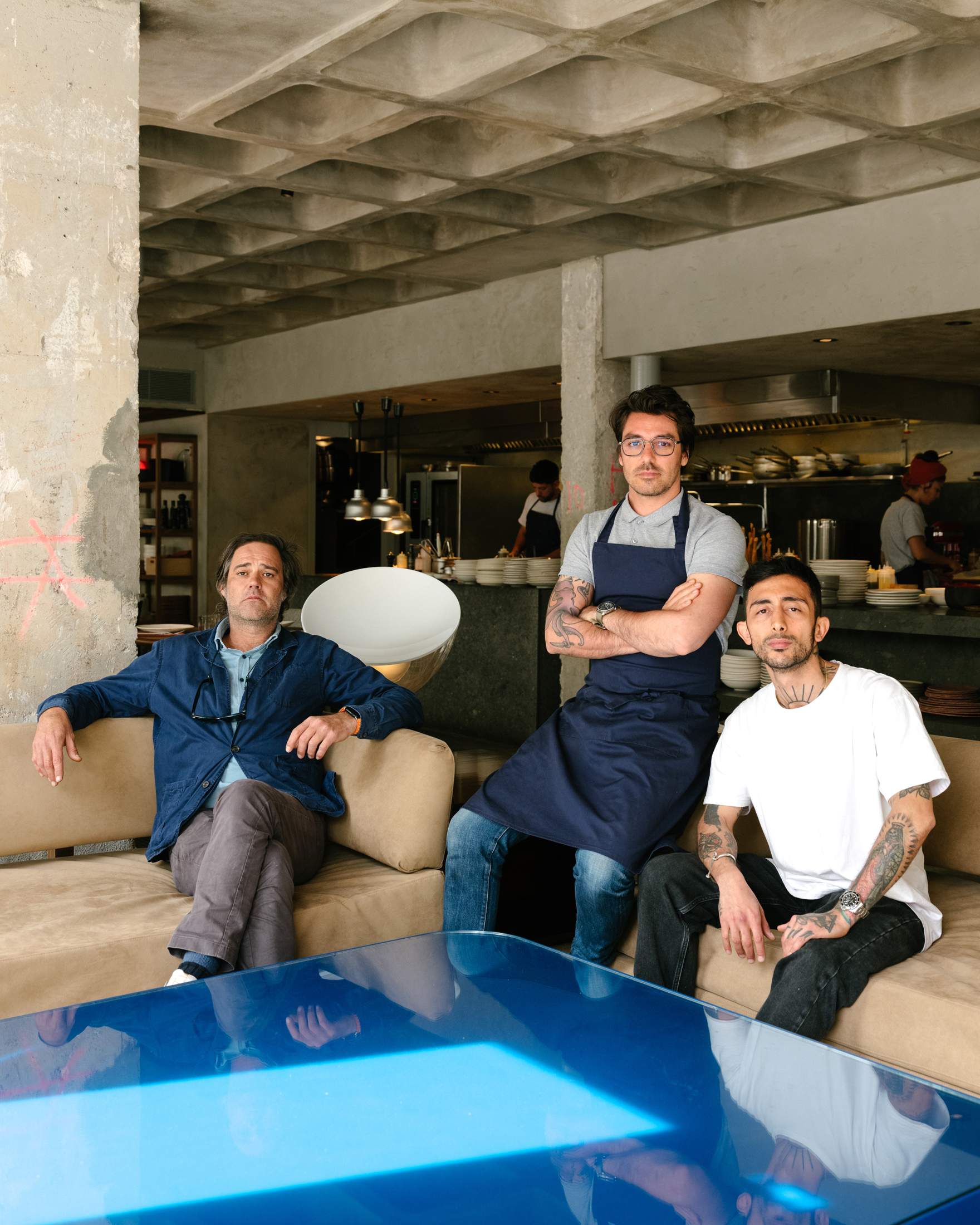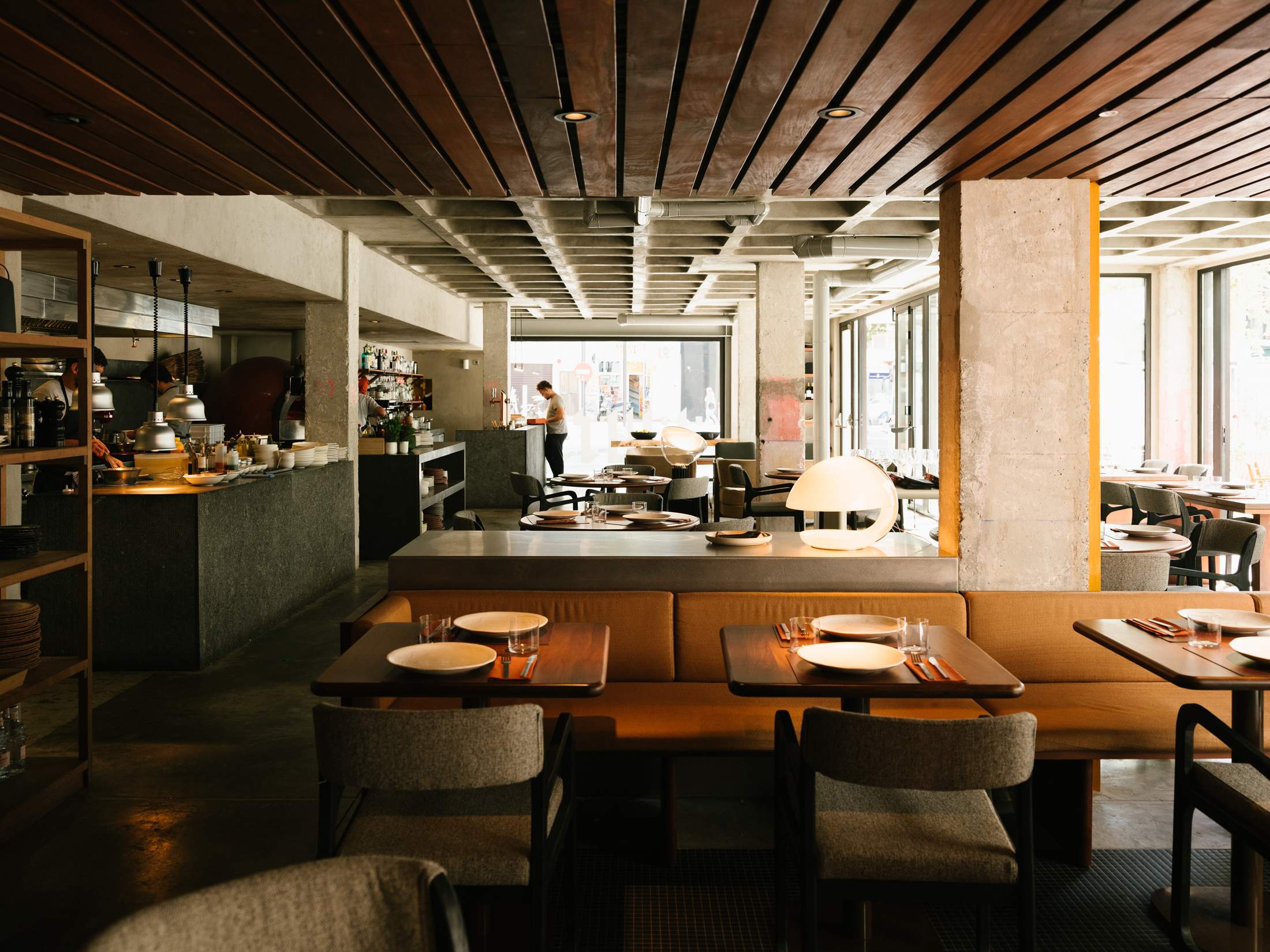 In a confident nod to brutalism, designer Sandra Tarruella has taken the bare bones of this structure in Palma de Mallorca – a waffle-slab concrete ceiling, weathered cement columns, exposed bricks and pipes – and transformed them into features. The gridded ceiling becomes a clever magnifier of downlights, while warmth emanates from the smaller details. But what truly gives this restaurant a sense of warmth and movement is the open kitchen, against the back wall, where the food spectacle comes alive atop a stone benchtop that appears almost like a stage.
tarruellainterioristas.com
---
20. 
best brand collaboration 
Odakyu Railway saké by Agnavi 
Japan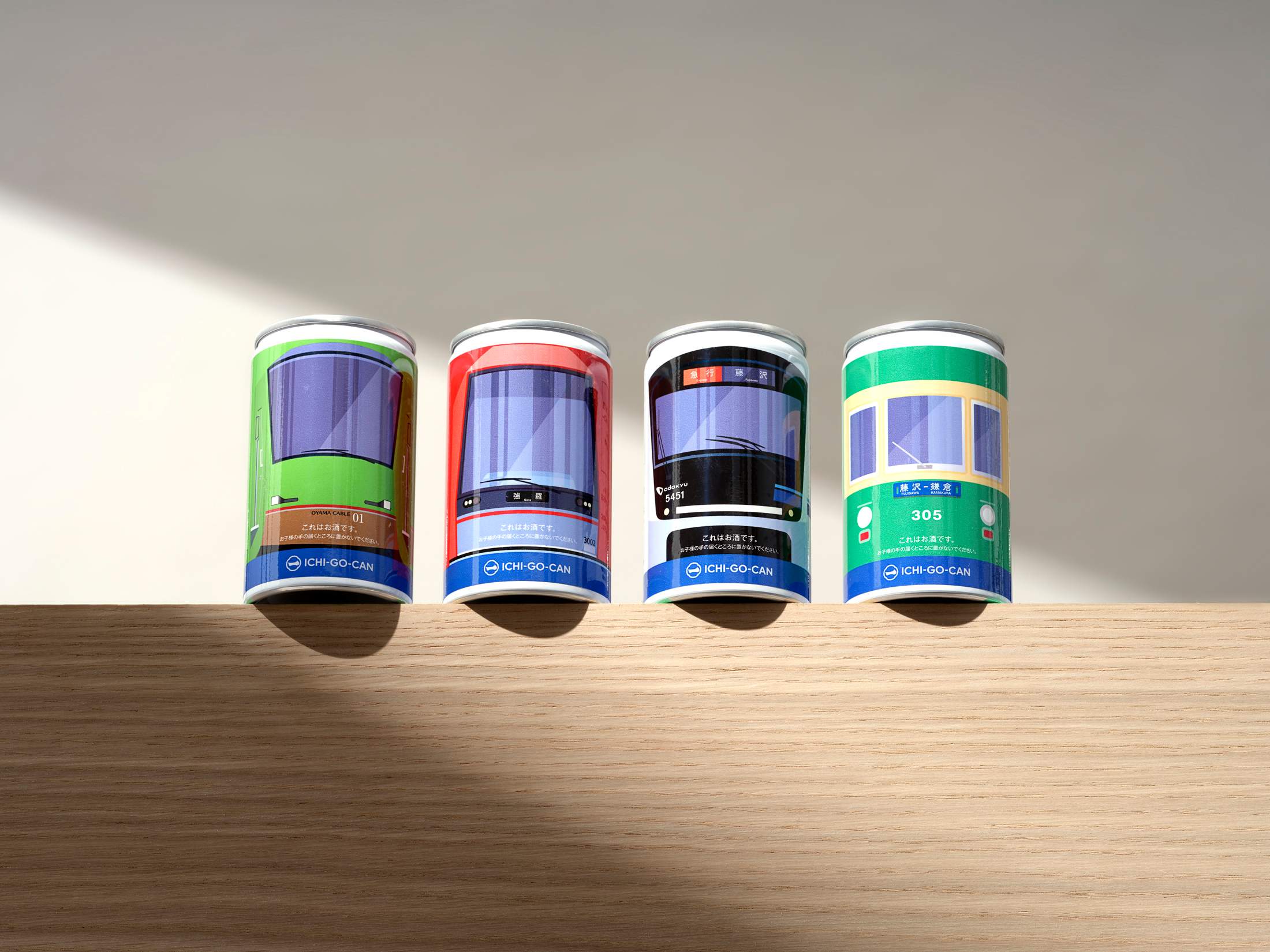 Food and drink start-up Agnavi and its Ichi-Go- Can brand now sell limited-edition saké produced by makers around the Odakyu Railway lines, with cans designed to look like trains. It's a perfect partnership between contents and packaging.
ichi-go-can.jp
---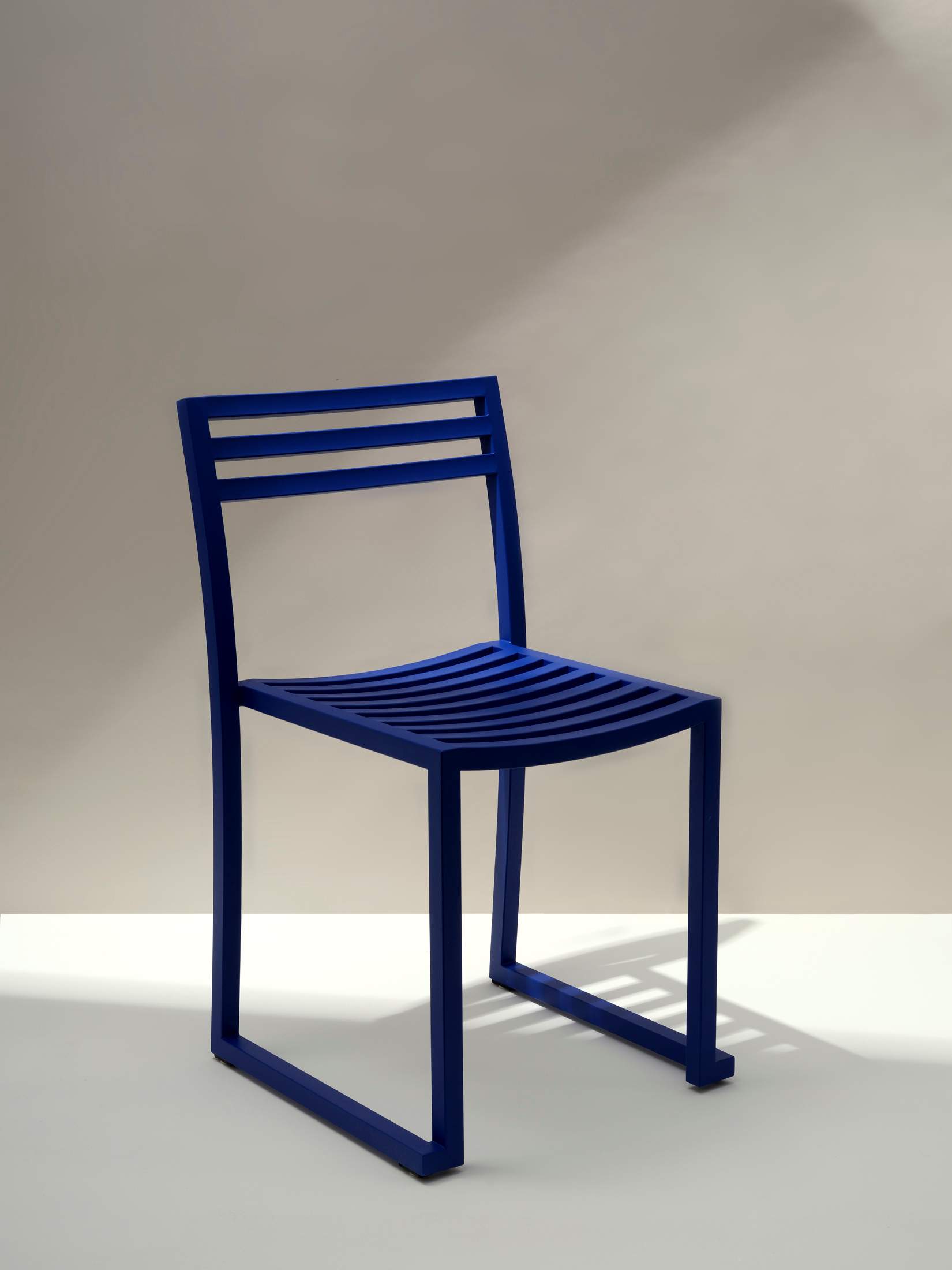 21. 
outstanding outdoor effort 
Chop by Philippe Malouin for Hem 
Sweden 
The Chop collection – which includes chairs and tables in a range of finishes – is built to last, yet light enough to stack and move around, making it a flexible and winning outdoor set. 
hem.com, philippemalouin.com 
---
22. 
best in the kitchen 
Tinyküche 
Switzerland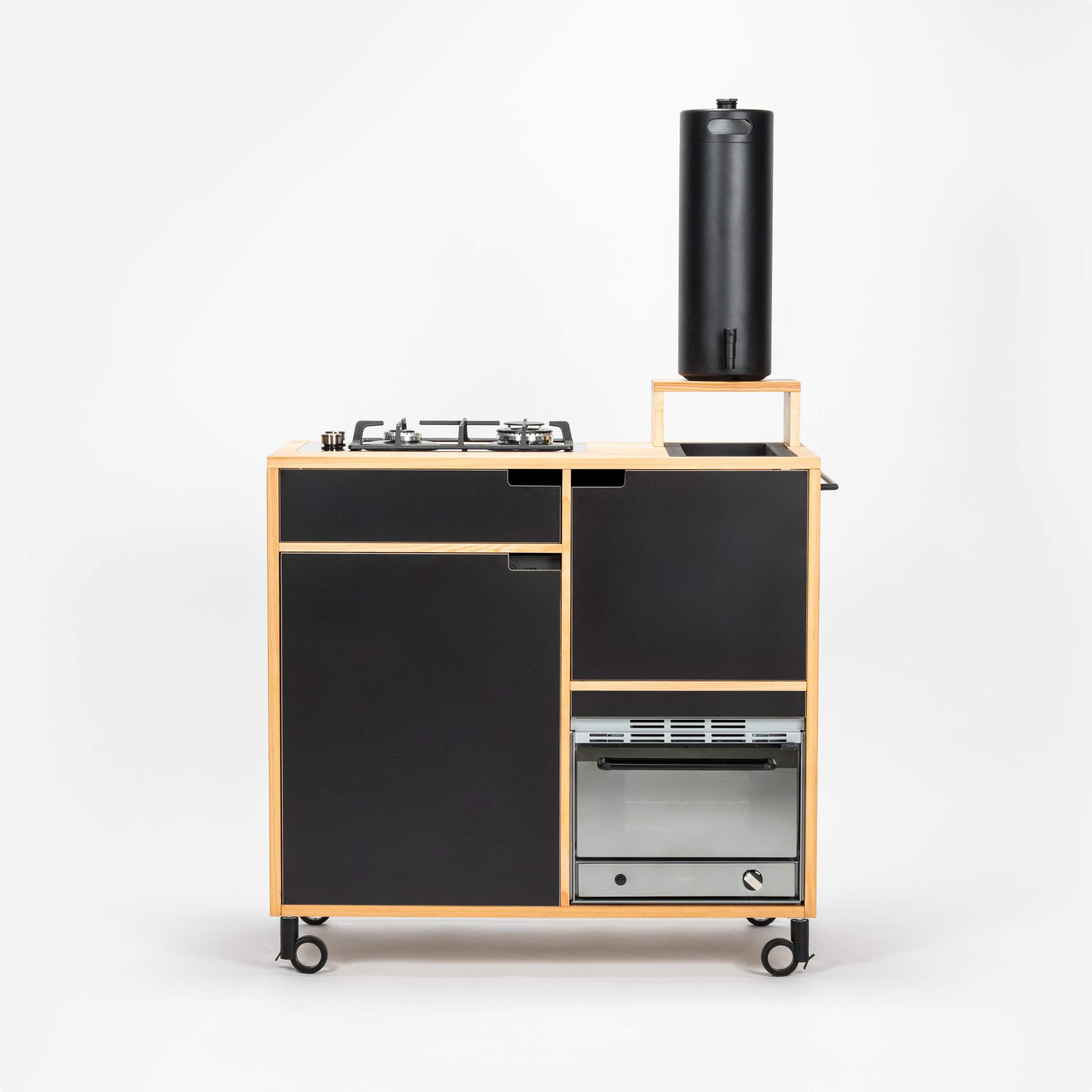 Kitchens and small spaces can lead to a mishmash of dysfunctional furniture – a problem that Swiss firm Tinyküche's free-standing kitchenette solves. Created by Swiss designer Stefan Senn in collaboration with industrial designer Robert Pludra, the kitchenettes are manufactured in Basel by Senn's furniture company Wohn Geist and his five-person team. The versatile modular design allows for customisation and can include a stove, oven and other appliances, making it a perfect fit for a variety of spaces. Available in two sizes and several natural finishes, Tinyküche integrates all the features necessary for easy cooking in a compact space. In fact, it does this so effectively that we wouldn't blame anyone for downsizing their kitchen just to install one. 
tinykueche.ch
---
23. 
best playspace 
Tophane Park by Carve 
Turkey 
This playground in Istanbul's Tophane Park taps into traditional Turkish craftsmanship. Amsterdam-based design studio Carve used local materials and integrated stone-carving and wood-carpentry techniques to make a sculpted play area. 
carv.nl
---
24. 
most practical tool 
Replica 1897 by Victorinox 
Switzerland 
Celebrating the 125th anniversary of Victorinox's Swiss Army Knife, this model features the same tools with certain specifications updated (such as a stainless steel blade). It's hard to improve on a classic but this proves that it's possible. 
victorinox.com
  photographers: Lauryn Ishak,Tom Harris, Paris Brummer, Nelson Kon, Tom Ross, Will Boase, Jonas Marguet, Anthony Perez