Lines of Best Fit / Global
Design Awards: Part 2
From a lush desert park and a kitchen showroom to a film camera and a Swiss army knife, our 50 design-world classics for 2023.
25.
emerging designer
Nifemi Marcus-Bello
Nigeria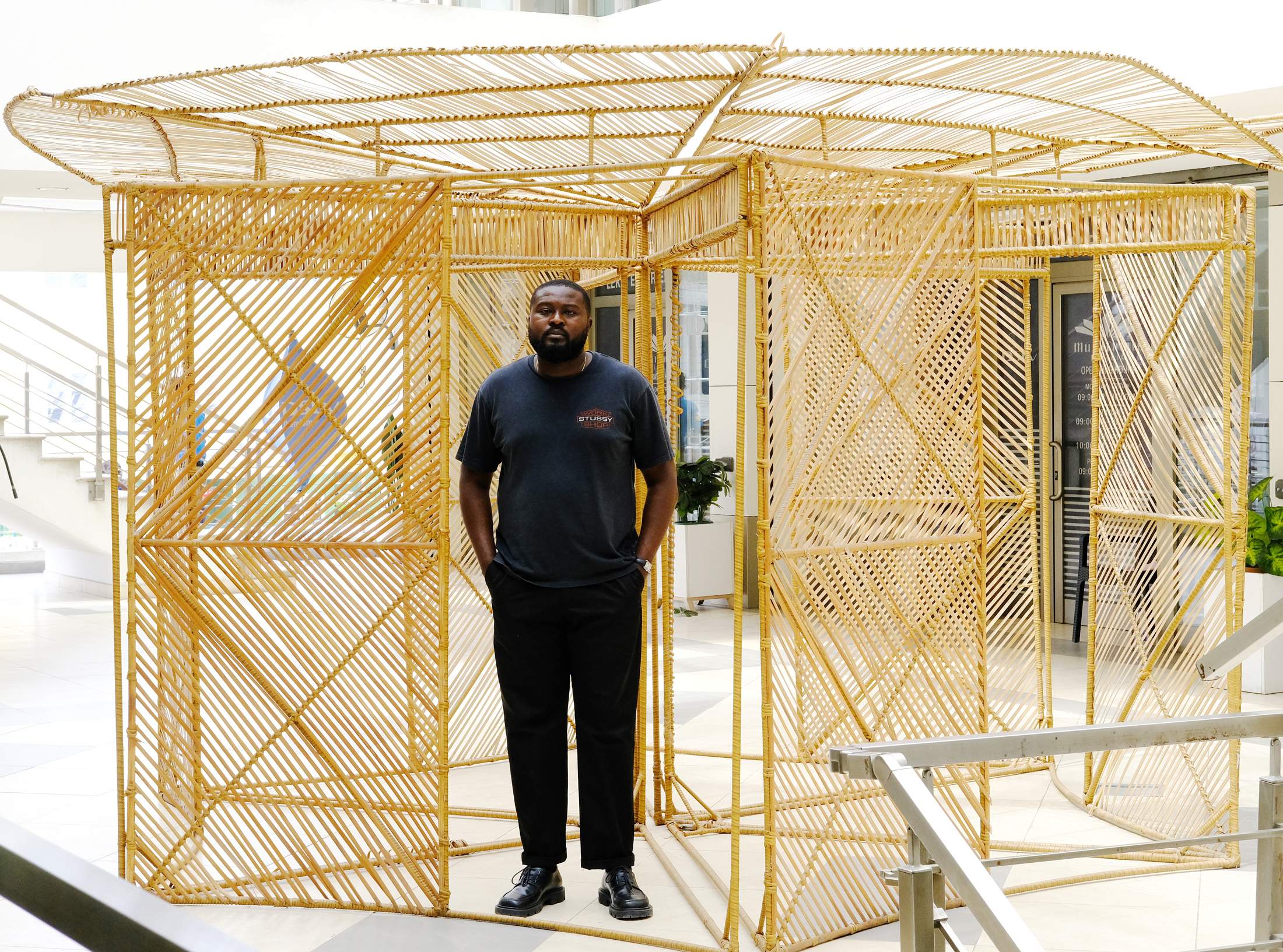 Lagos-based Nifemi Marcus-Bello became known for his geometric, colourful stools and is widely recognised as one of the people shaping Nigeria's design scene. His talent lies in his diverse design language: he pays homage to both the old and contemporary Nigeria with his work, while also incorporating inspiration from around the globe. "My process is fluid and contextual," says Marcus-Bello (pictured), who recently made his US debut with an exhibition in Los Angeles. "If there's a problem that needs to be solved, I think about how design can be used to solve it." Expect to see more of his work in galleries and taking centre-stage in Triennales and Biennales. 
nmbello.com
---
26.
best side piece
CH004 Nesting Tables by Carl Hansen & Søn
Denmark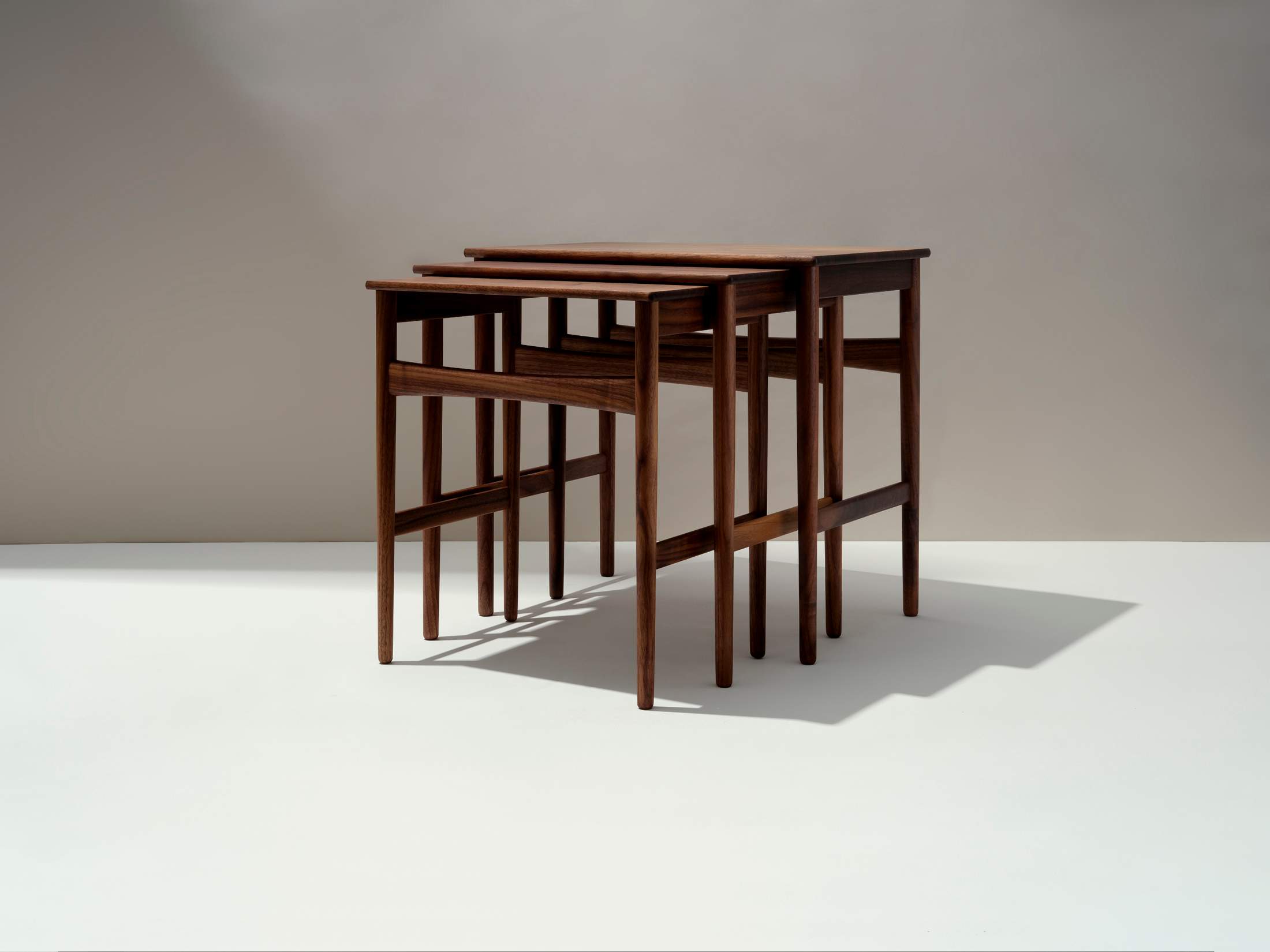 One of Danish designer Hans J Wegner's skills was in designing future-proof furniture. Over 70 years after his set of three ch004 Nesting Tables were first presented, their functional space-saving design and natural finishes are as relevant as ever. Back in production for the first time since 1970, they're now made from fsc-certified oak and walnut. "Hans J Wegner's unique ability to combine aesthetics and functionality, and his characteristic lines, is clear in the tables' minimalist yet organic design," says Knud Erik Hansen, ceo and owner of Carl Hansen & Søn.
carlhansen.com
---
27.
best renovation
Vasto Gallery by Mesura
Spain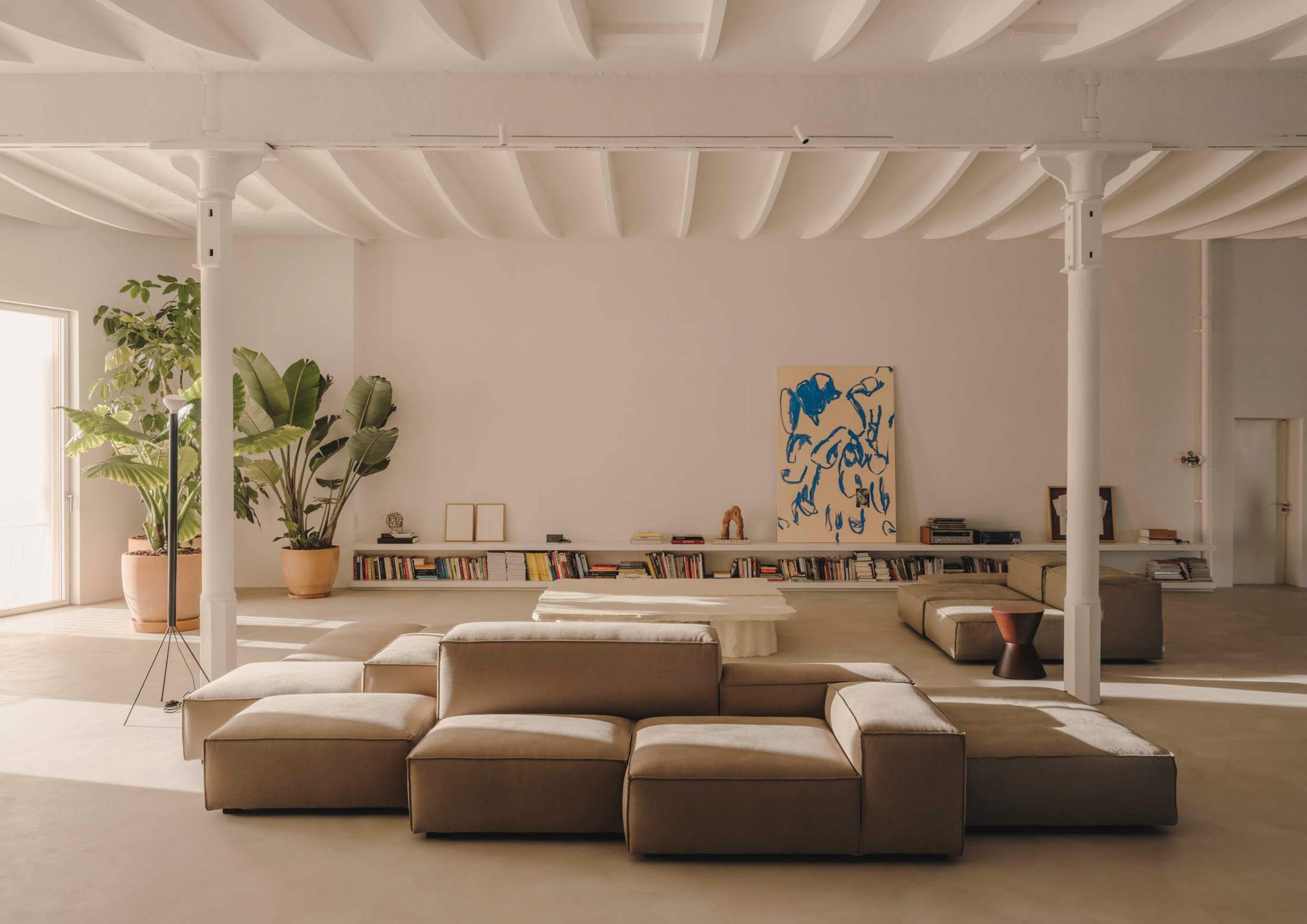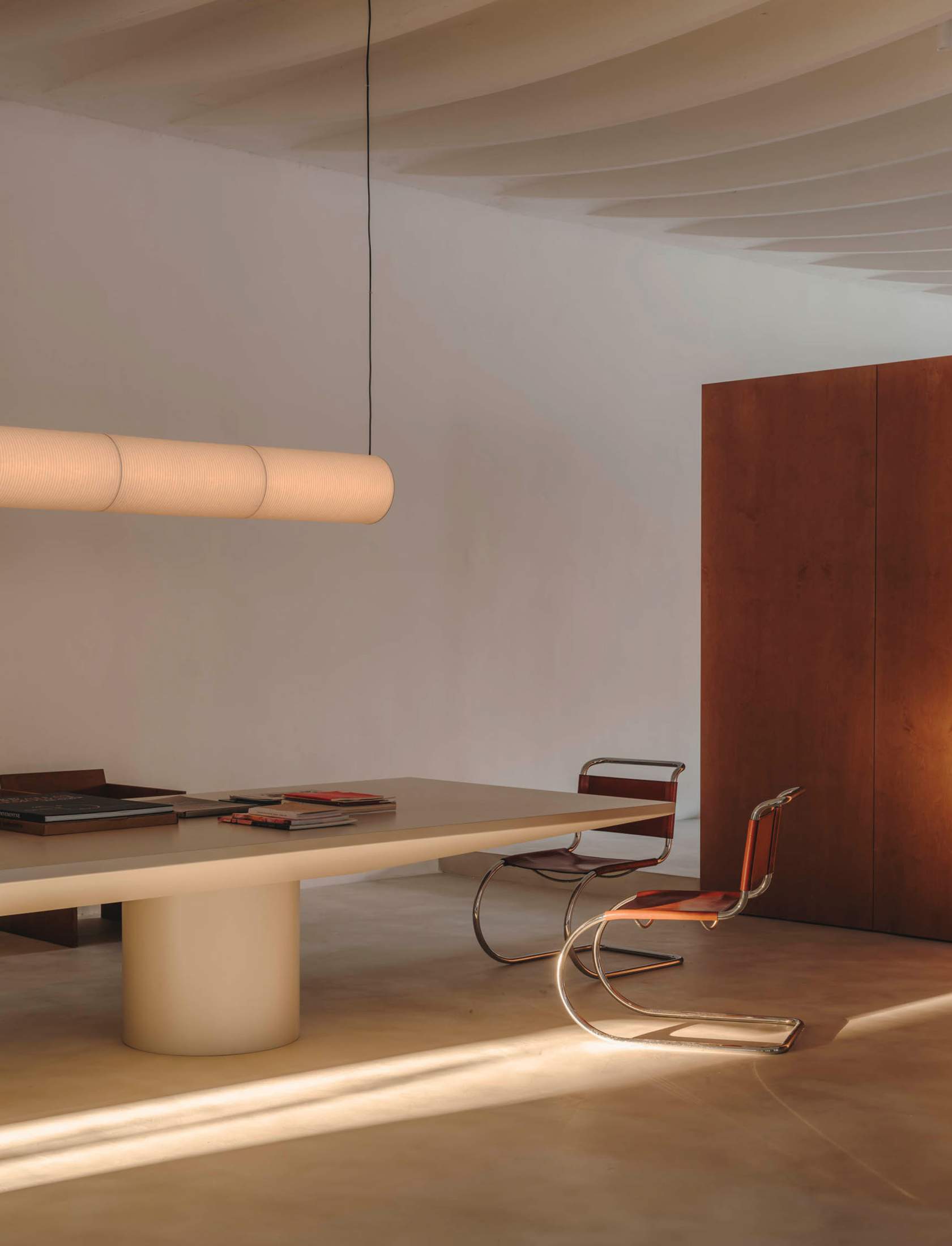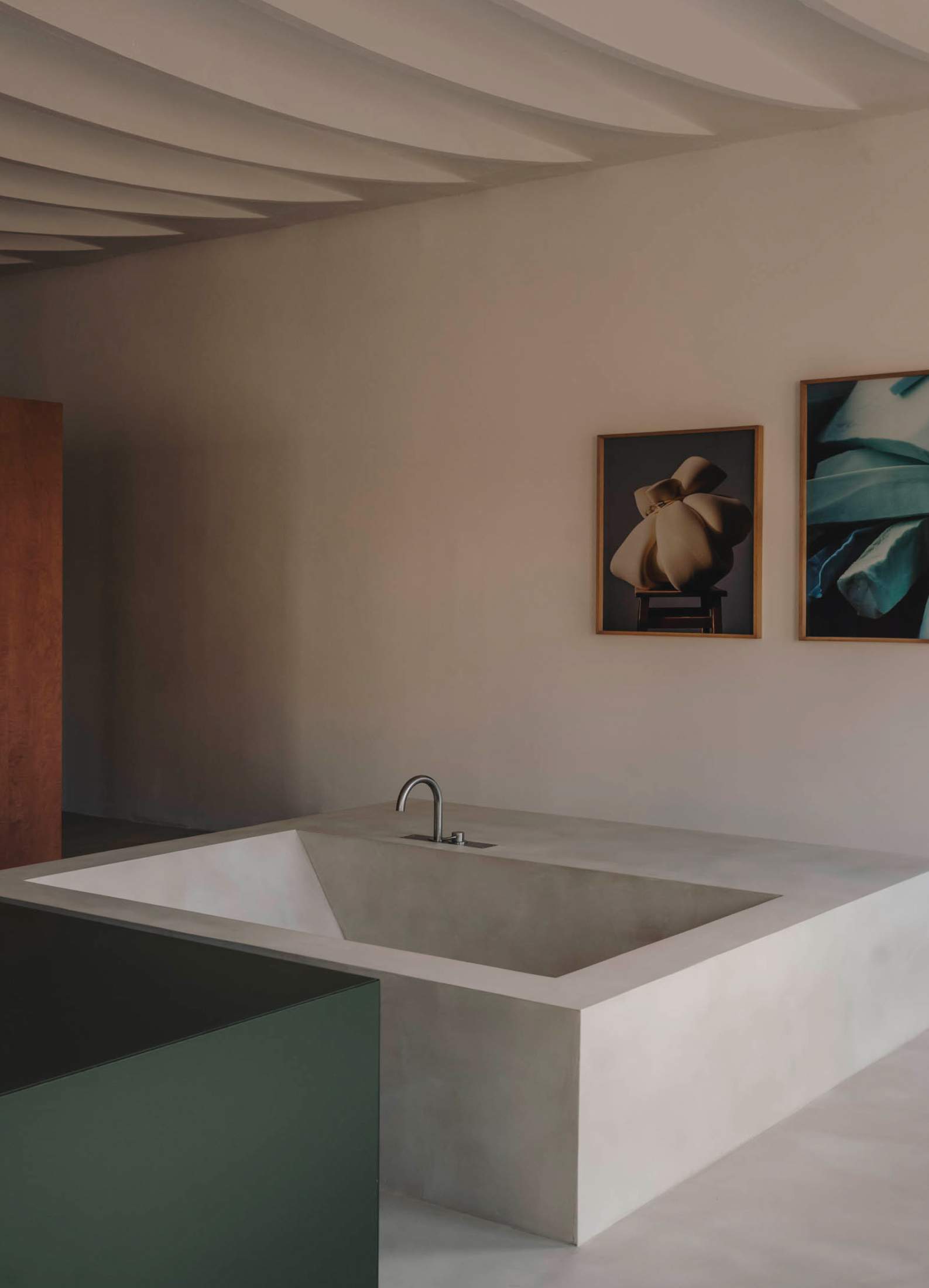 Barcelona-based architecture studio Mesura has deftly transformed an entire floor of a former warehouse in the city into a stylish home-cum-gallery. The architects have stripped back the building to expose the original curved steel beams, while a tall, wooden partition divides the space in two; the owner's apartment is on one side and their gallery, Vasto, on the other. Mesura's designs walk the line between pared-back and cosy. The result is a comfortable and contemporary environment that doesn't hide the building's history: something that all renovation projects could aspire to. 
---
28.
best urban park
Khalifa Pocket Parks by SLA
UAE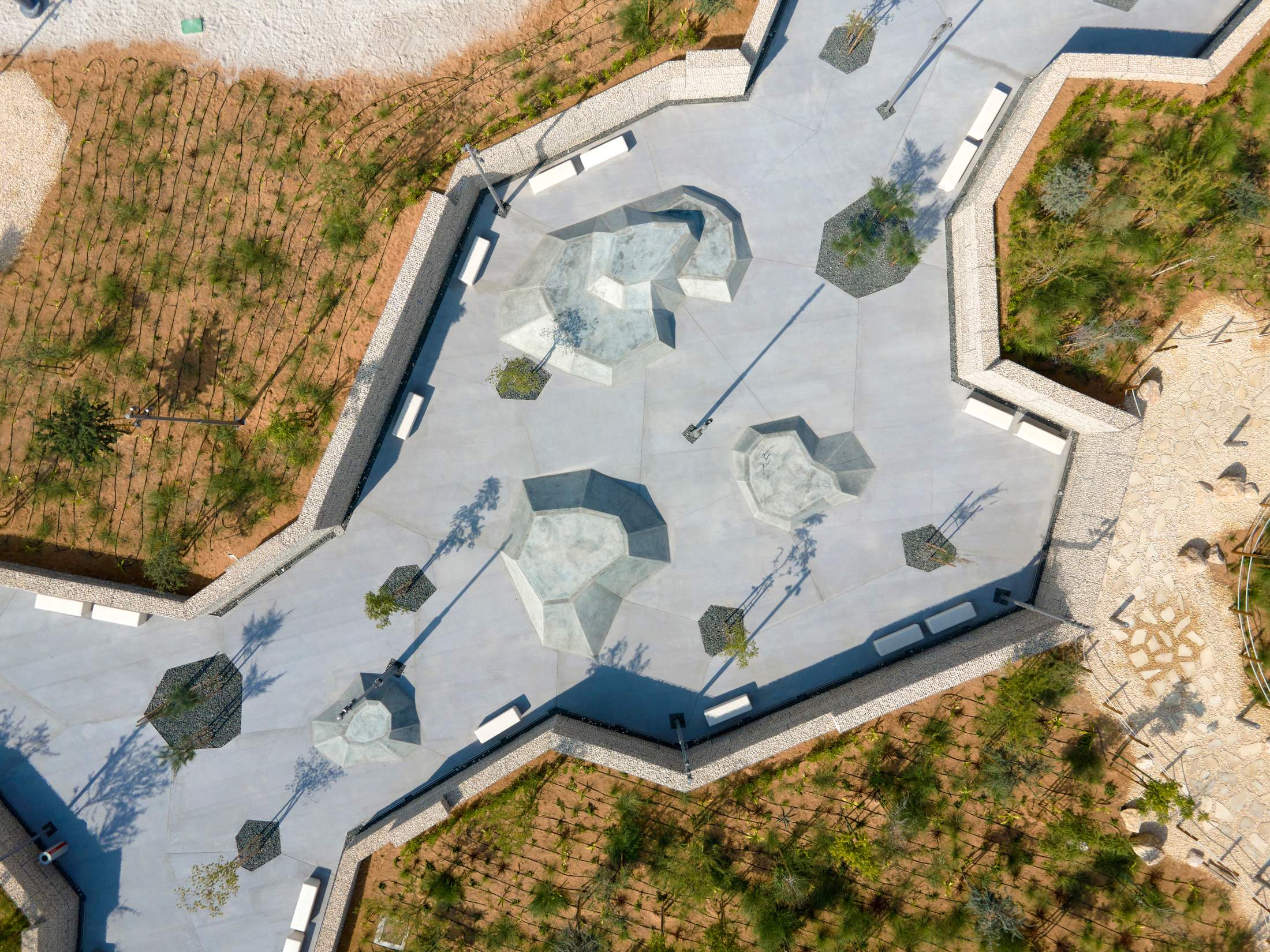 Danish architecture studio sla's latest project in the United Arab Emirates shows that no magic tricks are needed to conjure sustainable greenery in a desert. Across six city-block-sized lots, where there was previously only sand, sla planted 40 different native plant species, such as acacia trees, which will stay verdant with little irrigation. Slotted within the neighbourhood's existing network of green pathways, or sikkas, the parks are squarely meant to serve the community: where children previously had to pile into a car to go to a playground, locals are now surrounded by green spaces with football pitches and tennis, basketball and padel courts. Since the parks opened a few months ago, data from the local sports council shows that Khalifa residents are already walking more. "It's less about what it looks like," says Rasmus Astrup, design principal at sla. "And more important what it does."
sla.dk
---
29.
top retail fit out
Toteme by Halleroed
USA
The global succcess of Stockholm-based fashion label Toteme goes beyond fashion. Founders Elin Kling and Karl Lindman (pictured) have been investing in physical retail and creating warm, inviting spaces where fashion meets modernist architecture. Their newest shop on New York's Mercer Street perfectly captures this creative universe. Together with Swedish architecture practice Halleroed, Kling and Lindman used the best of Scandinavian design, from lighting inspired by Gunnar Asplund to furniture by Josef Frank of Svenskt Tenn. It's an example of how fashion brands can utilise design to tell stories and keep customers coming through the door. 
int.toteme-studio.com
---
30.
best re-edition
Phantom Hands
India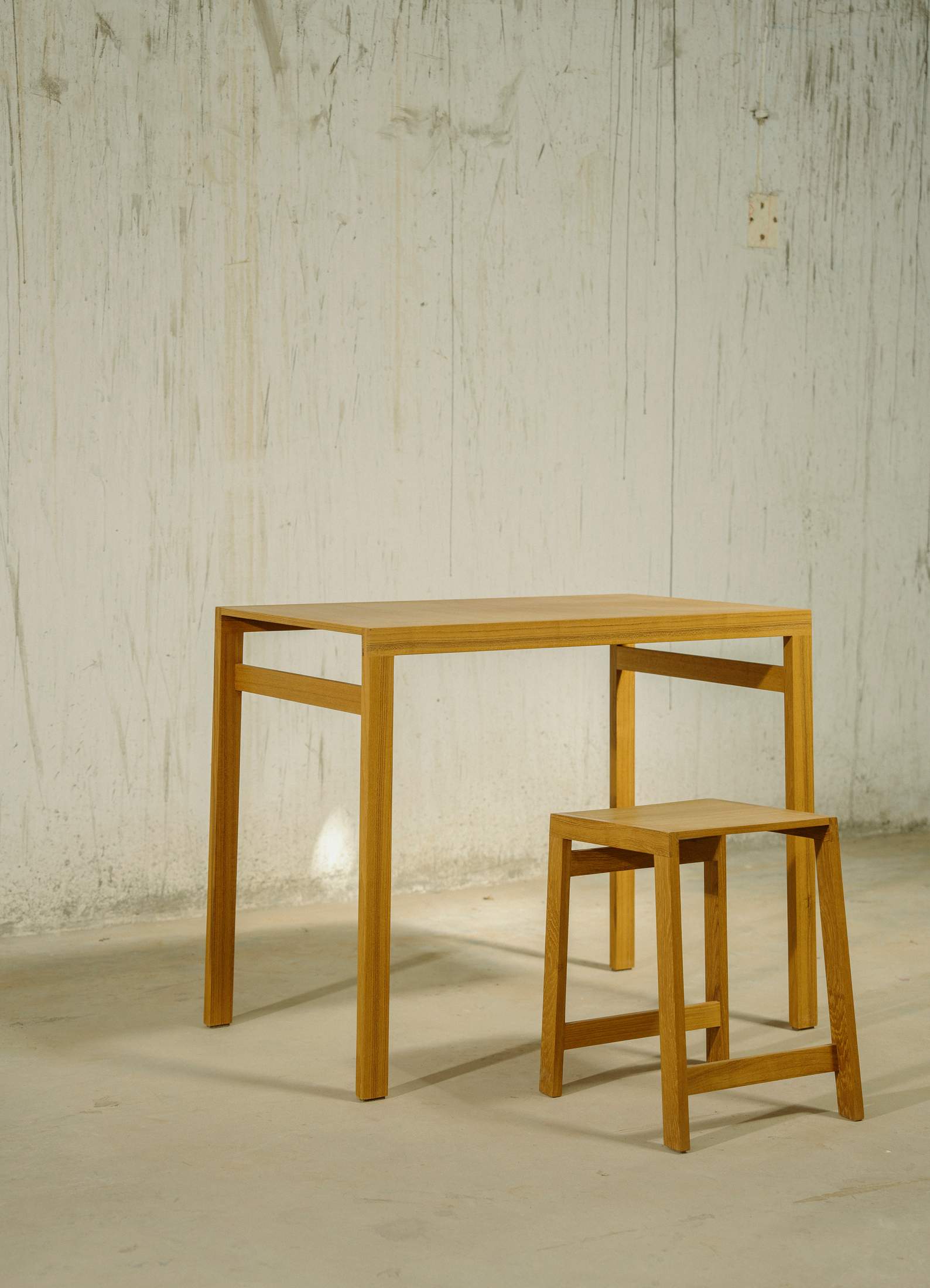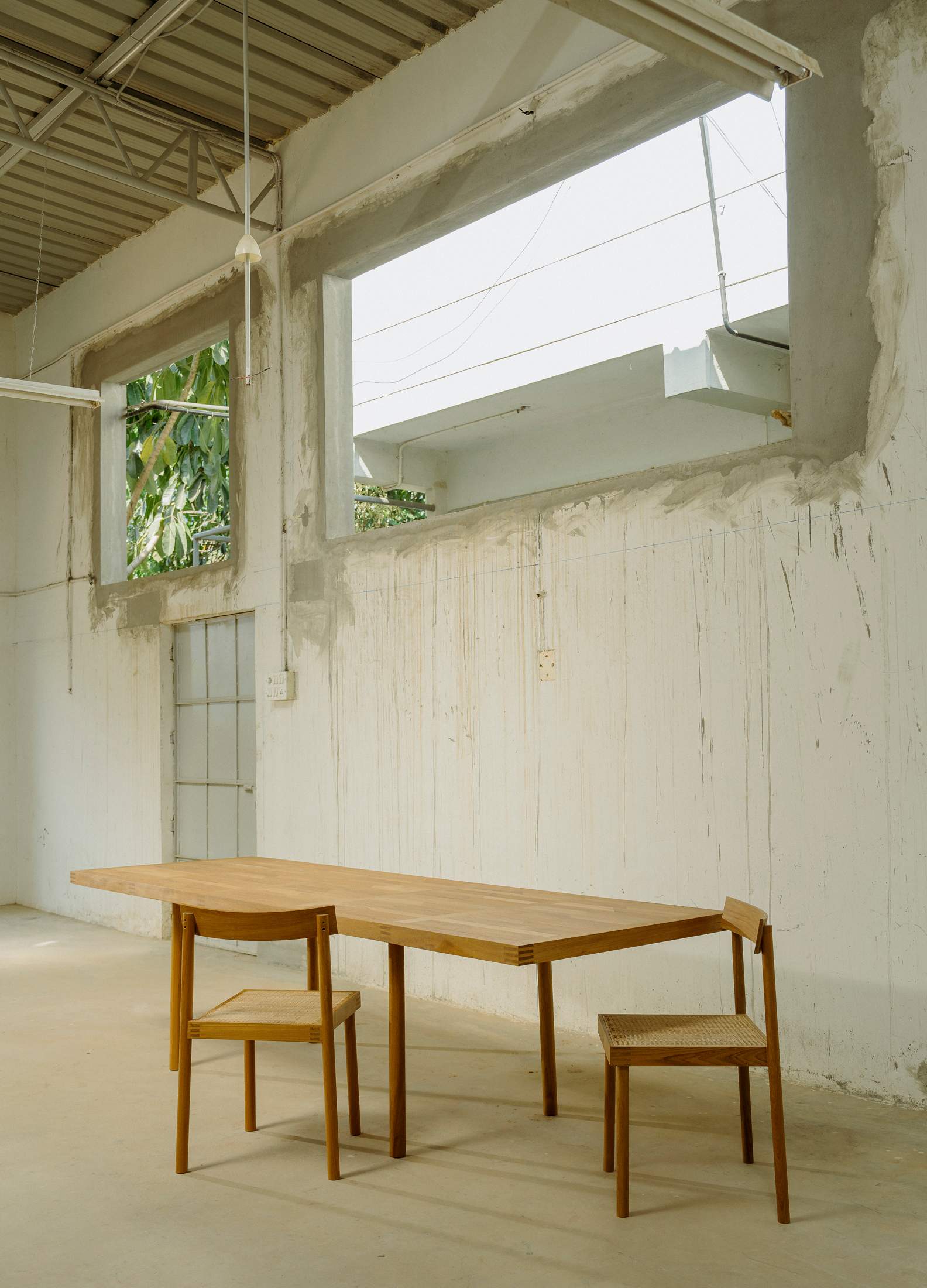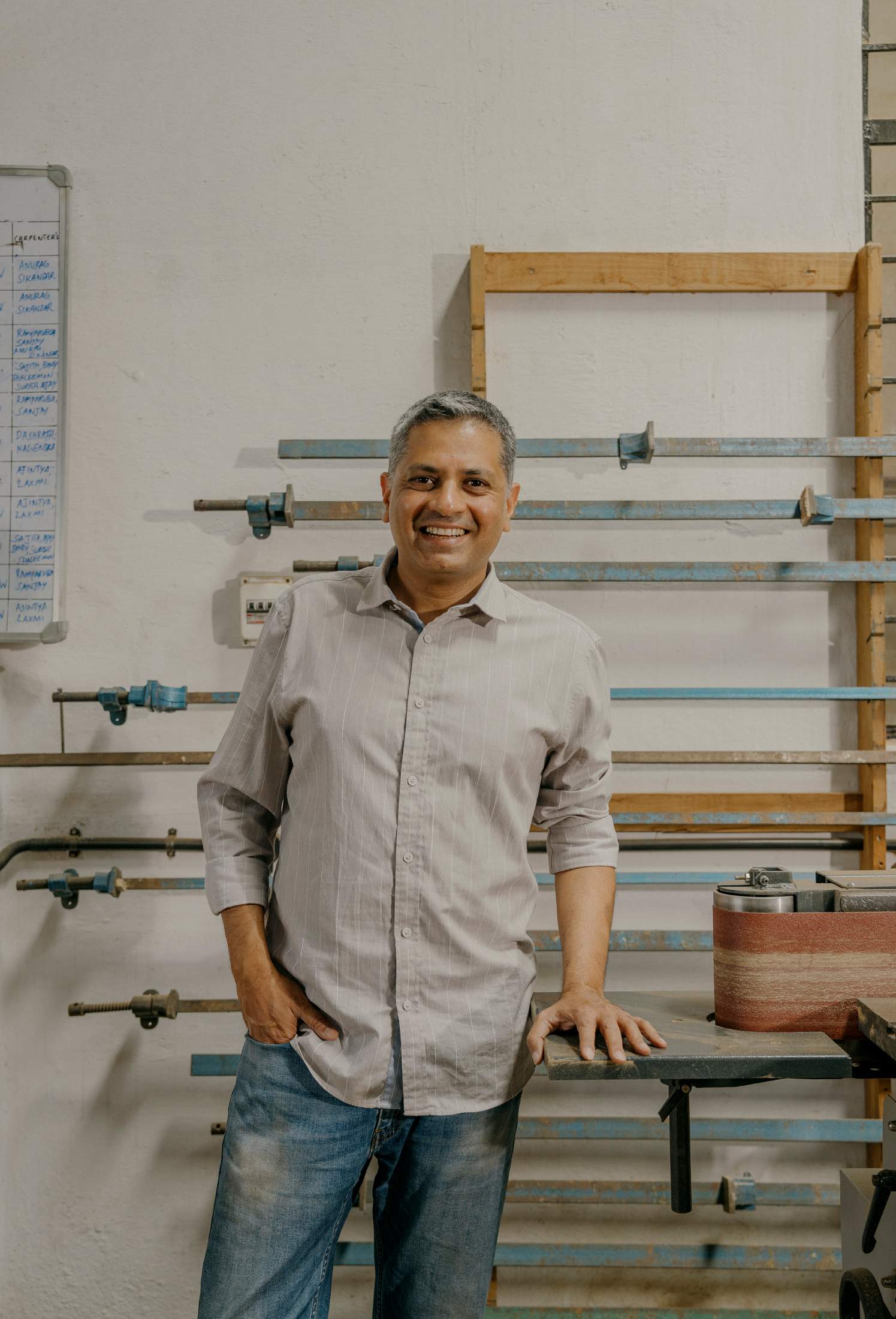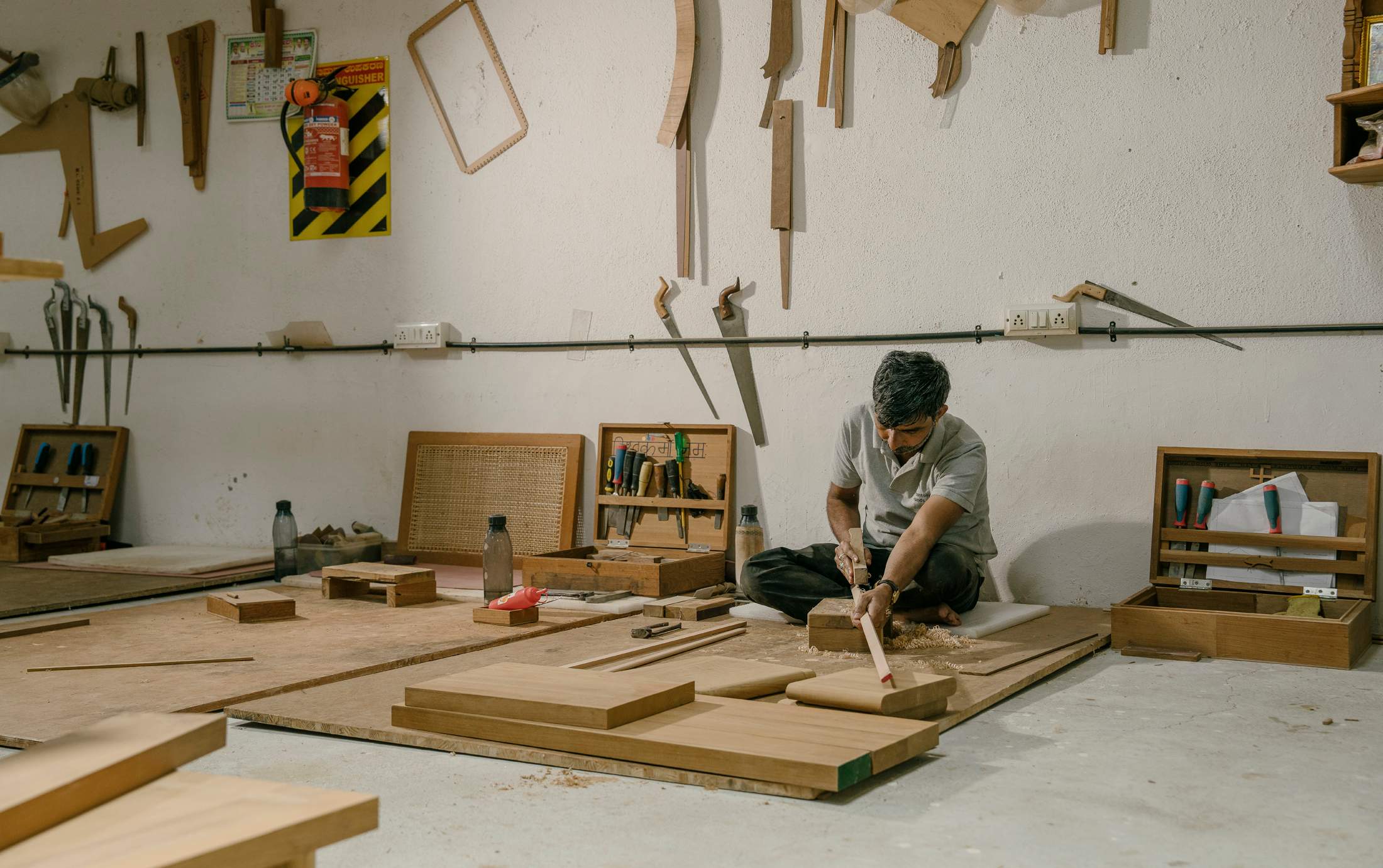 Finding craftspeople with the know-how to make quality contemporary versions of classic designs is tricky but Bangalore-based Phantom Hands has risen to the challenge with its reproduction of Pierre Jeanneret chairs, originally created for buildings that he designed with Le Corbusier in the 1950s and 1960s in the Indian city of Chandigarh. The results are a prime example of quality craftsmanship that would do the Swiss designer proud. Founders Deepak Srinath and Aparna Rao work with more than 100 artisans at a workshop in Bangalore, making a point not only to continue to make the famous modernist chairs, but to pass on the skills, thanks to an apprenticeships programme. "It's a way for us to go beyond family-based skilling and teach the craft to anyone who has the aptitude," says Srinath (pictured). The result? Preservation of the design and the requisite craft around it. 
phantomhands.in
---
31.
best in textiles
Burel Factory
Portugal
When entrepreneurs Isabel Costa and João Tomás realised that the knowledge behind Portuguese manufacturing culture was disappearing as makers moved offshore, they decided to take matters into their own hands, reviving old 19th-century weaving machines in the small village of Manteigas and opening an adjoining factory atelier in 2013. Employing local artisans, the workshop focuses exclusively on burel wool, a material that has been present in the region since the 11th century. To mark more than 10 years in business, the firm has recently launched its first clothing collection, while still producing textiles for upholstery and other uses. It's a timely reminder that while keeping traditions alive isn't always straightforward, investing in age-old techniques pays off.
burelfactory.com
---
32.
most iconic reimagination
Rubbish by Vipp
Denmark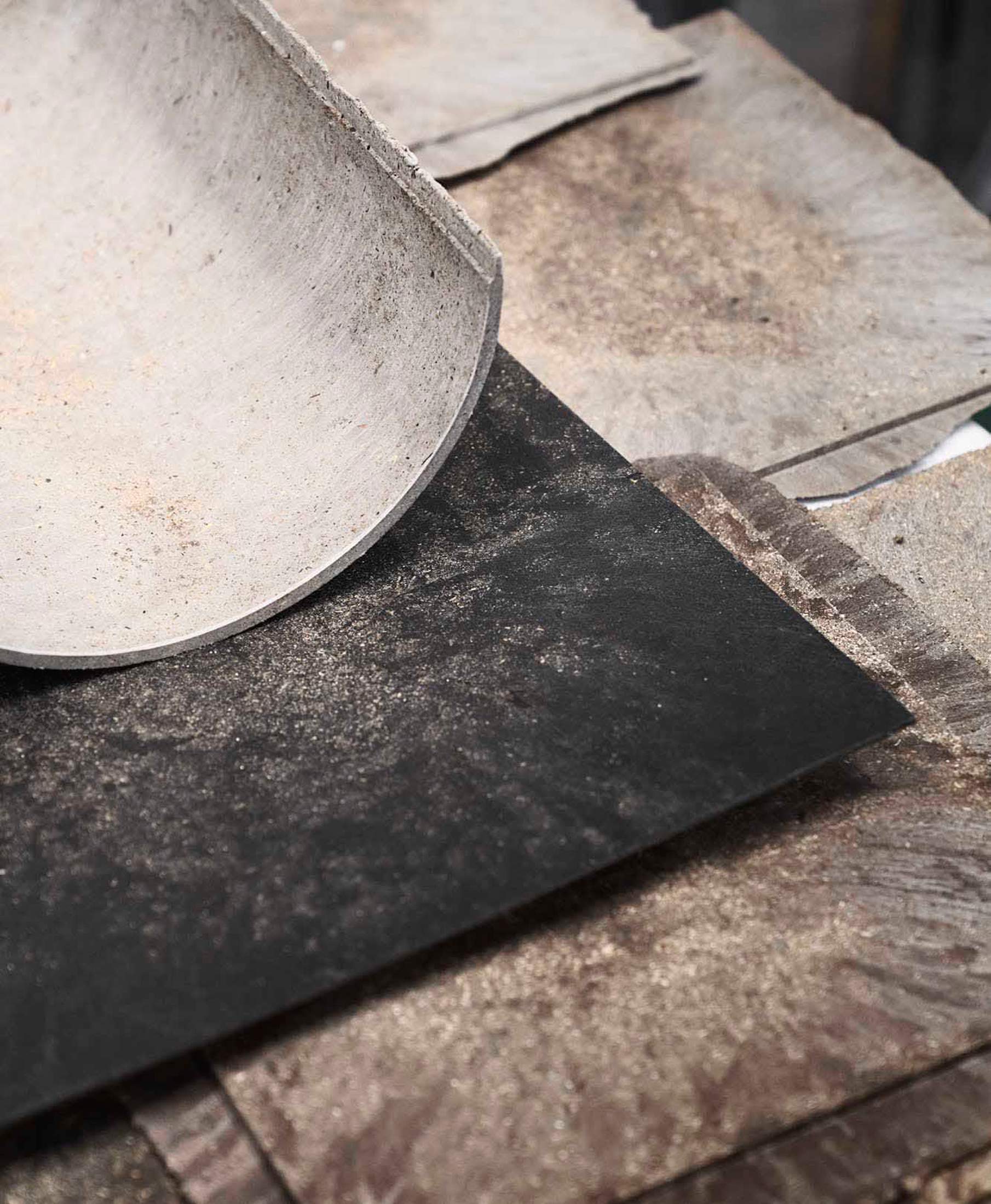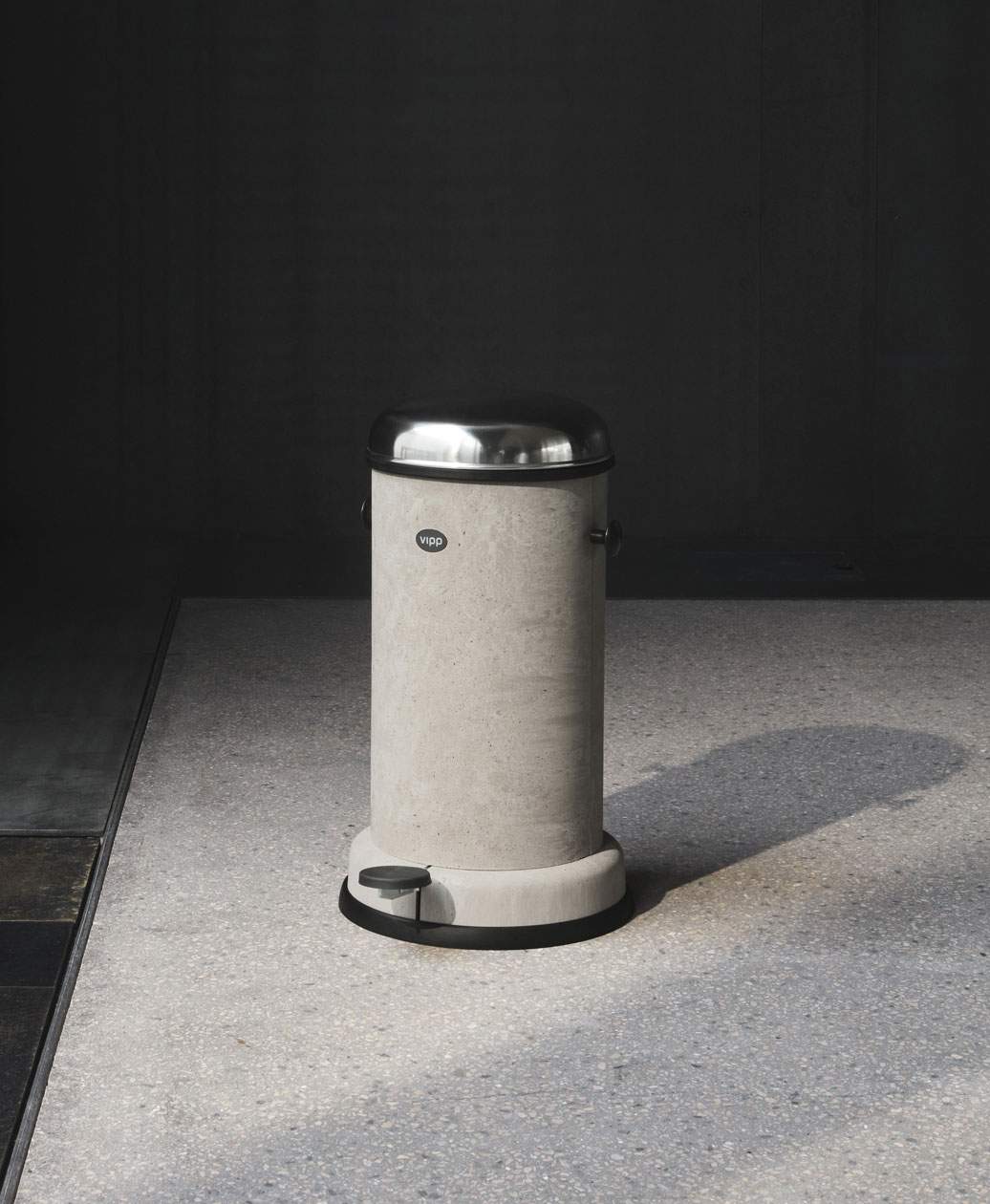 Vipp's radical rethink of its 1939 pedal bin may be called "Rubbish" but design-wise, at least, it's anything but. Made from 75 per cent recycled plastic and wood from the Danish company's own production waste, it remakes the design icon without altering Holger Nielsen's original design to create a waste bin from rubbish. "The best part of it is that it's right from an environmental point of view to go this route – and it's also beautiful," said Kasper Egelund, ceo and third-generation owner of Vipp. Created as a special edition, with a limited production that relies on the firm's own waste (for now at least), it's a winning example that turns trash into something to treasure. 
vipp.com
---
33.
best table setting
La Mère by Serax
Belgium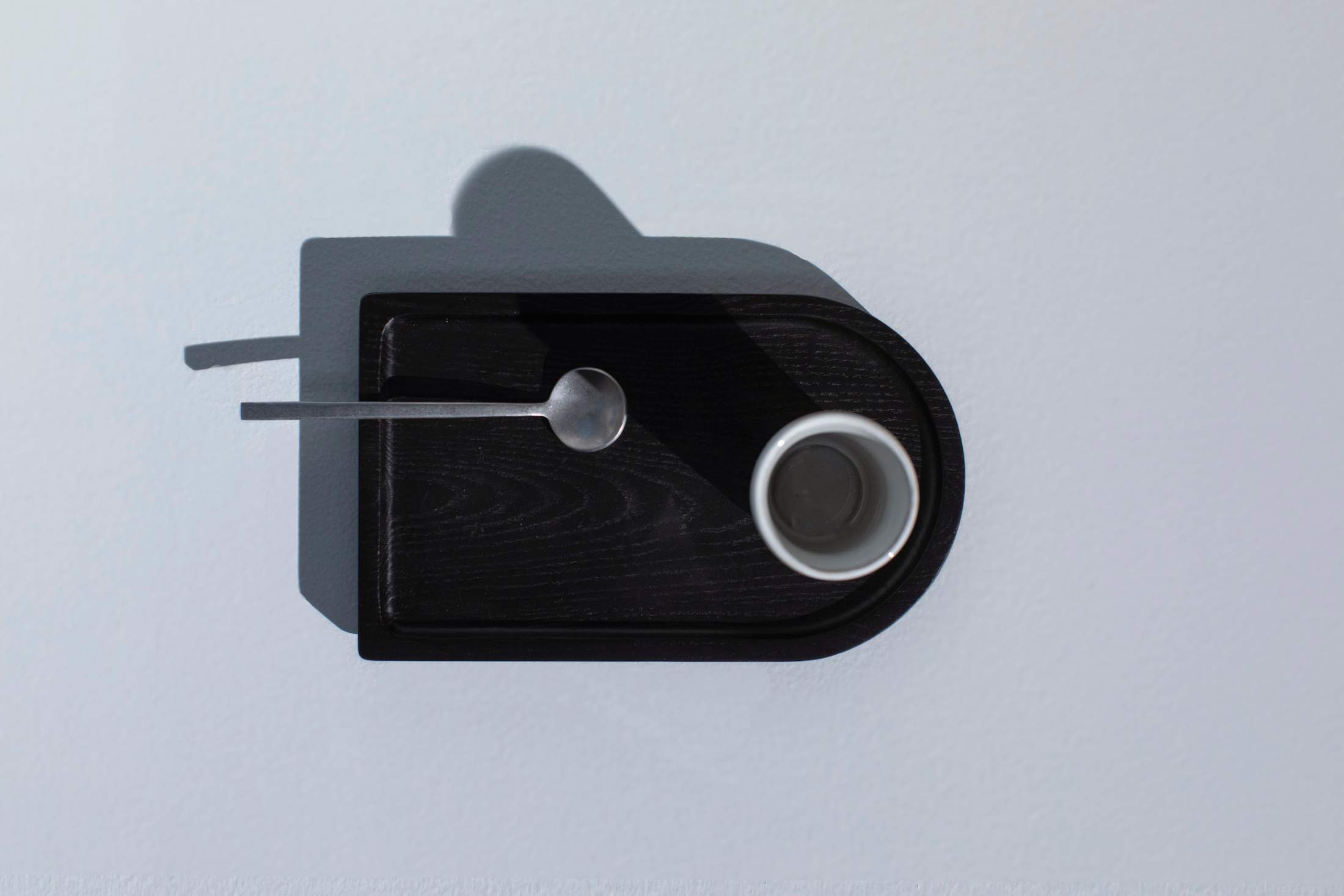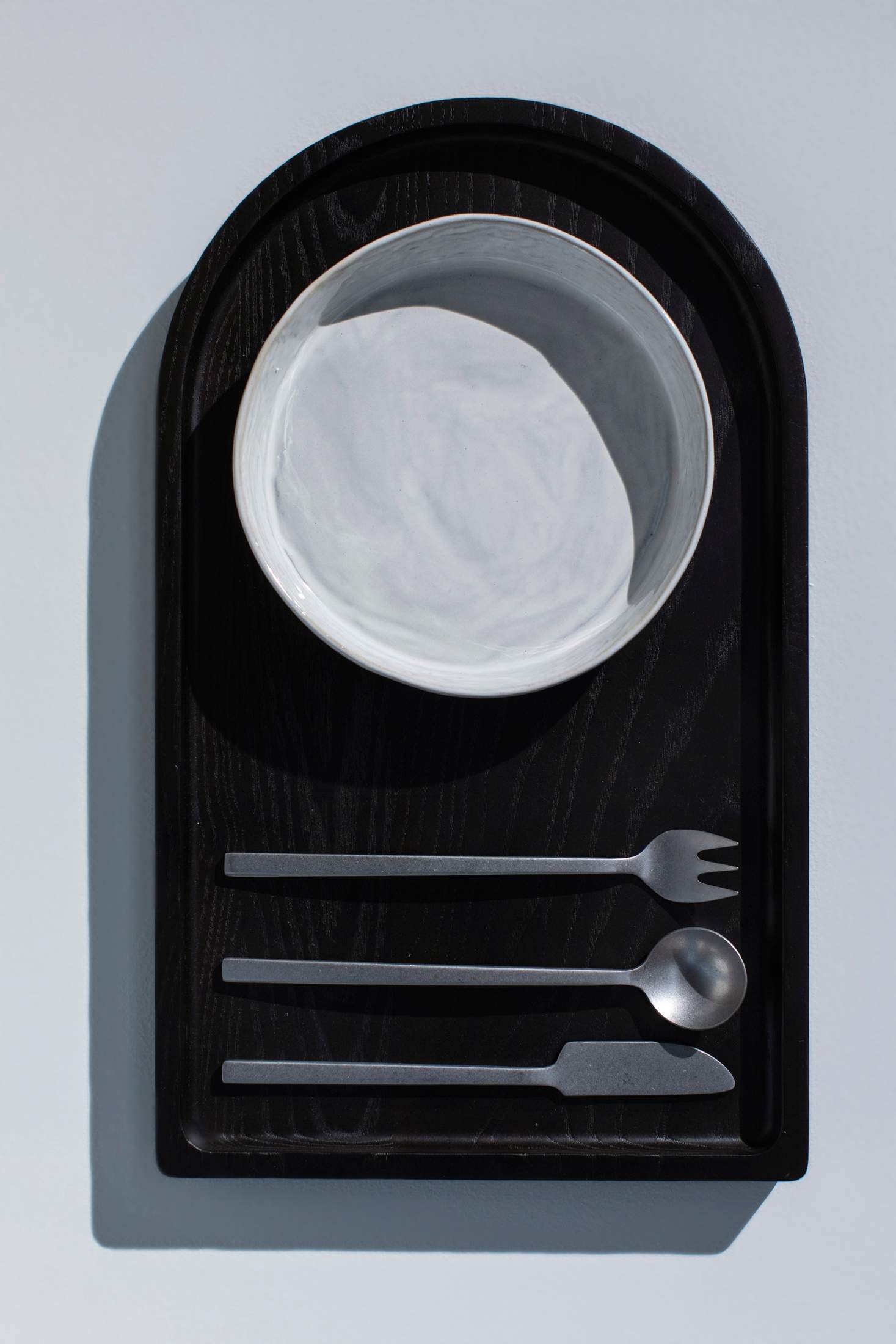 La Mère, Serax's new tableware collection of ceramics, glassware and cutlery, celebrates informally coming together around the table with family and friends. Designed by Marie Michielssen, the handmade ceramic pieces turn the marks of makers into "artful flaws", calling to mind the craftspeople who worked on them and also encouraging unfussy, everyday home use. We all crave the comforts of sitting at a table with our loved ones, eating good food and enjoying the easy flow of conversation. With La Mère, Michielssen has designed a dinnerware set that is ready for such mealtimes. 
serax.com
---
34.
best creative studio
Studio Atebo
Switzerland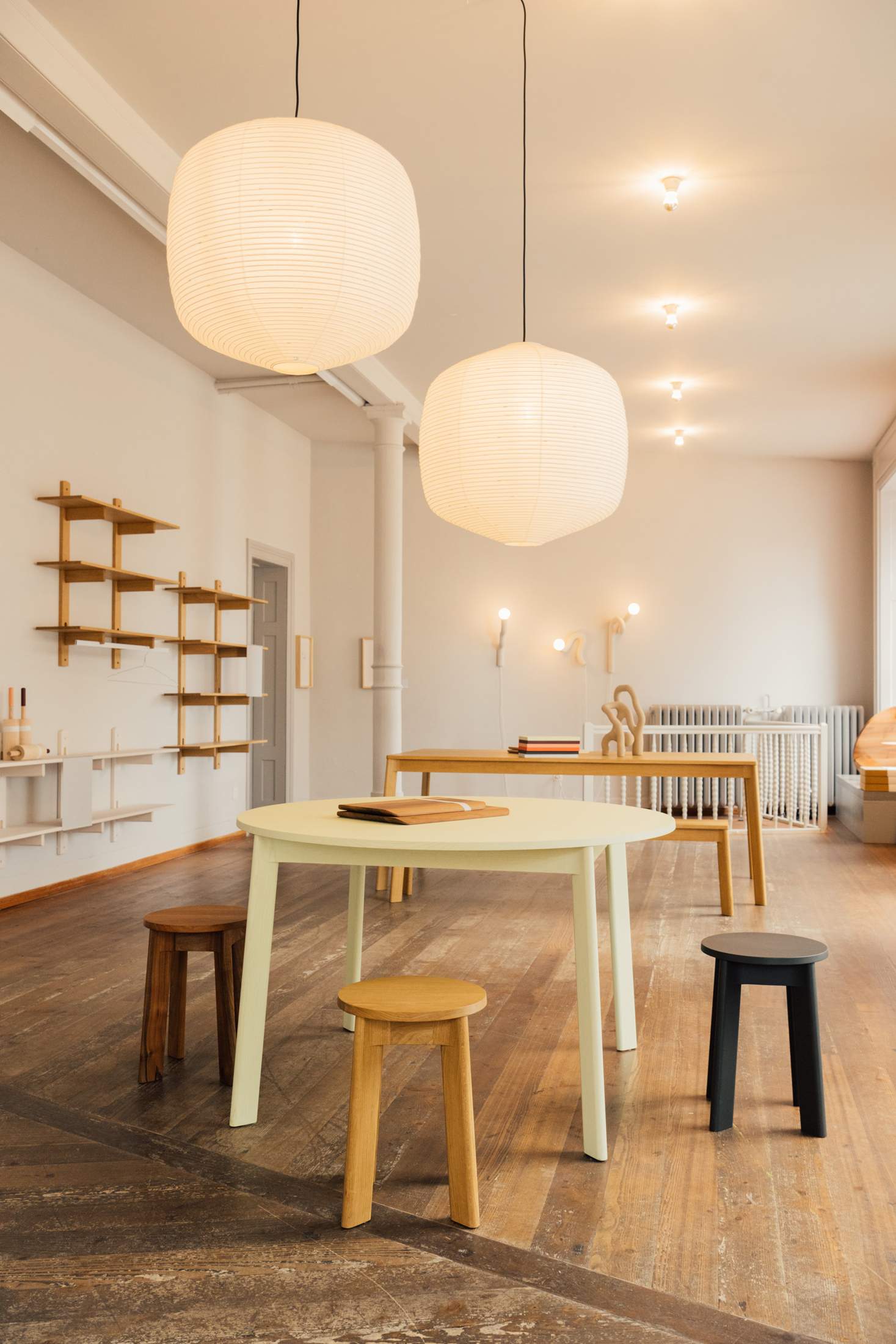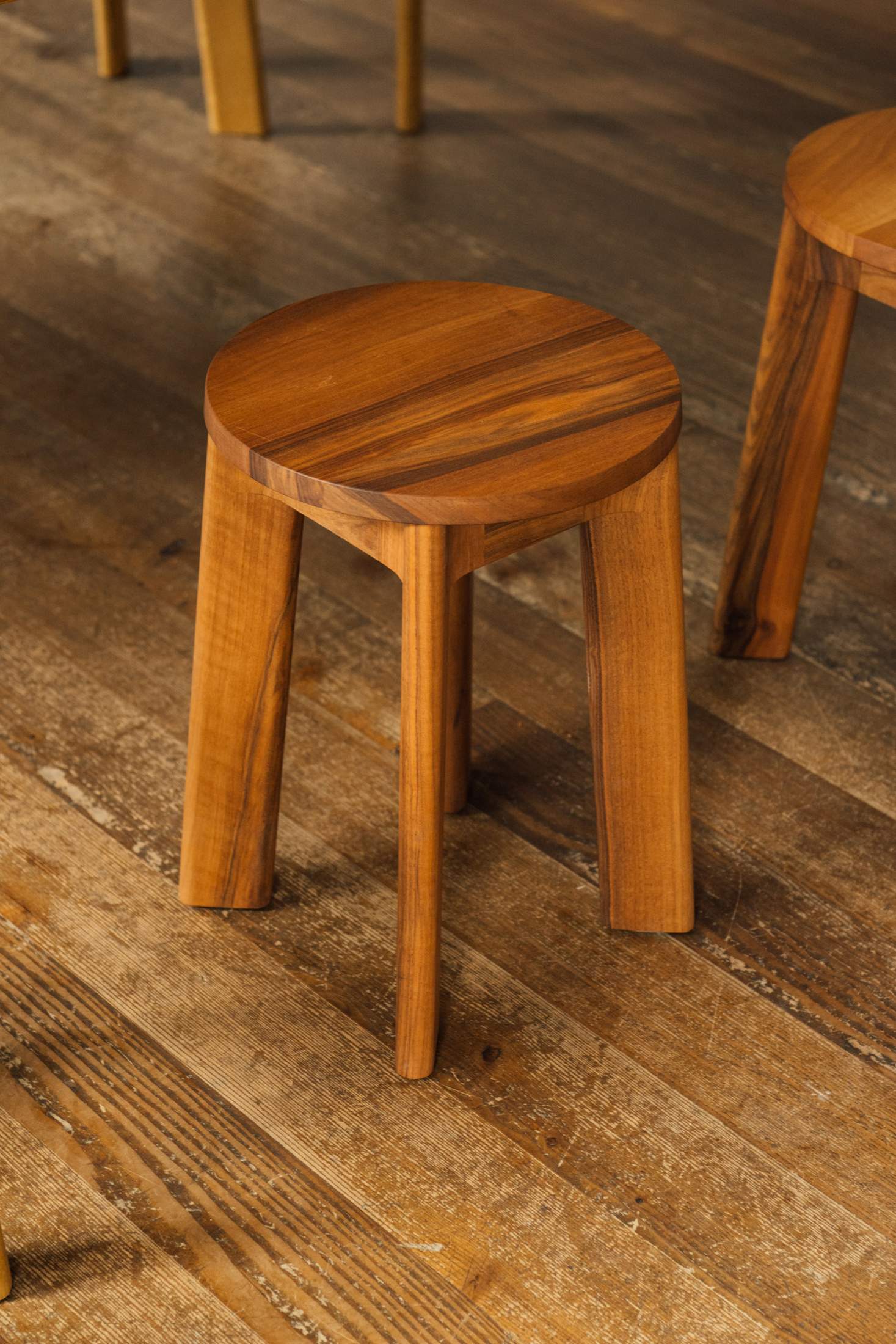 Founded four years ago, Switzerland's Studio Atebo is a design firm specialising in locally produced wooden furniture and accessories, from rolling pins to tables via sleek shelves and stools. But it's not its product offering that's most impressive, rather that anyone (not just industry professionals) is more than welcome to make an appointment to visit its workshop in Steinach, on Lake Constance, its pop-up showroom on Zürich's Freyastrasse or its studio. "We're trying to reach people that aren't necessarily design enthusiasts," says Fabio Rutishauser, Atebo's creative lead. "People visit and become interested in the products and the manufacturing." It's an admirable way to not only develop a brand following but foster appreciation for good design and craftsmanship more broadly. 
studioatebo.ch
---
35.
best in type
Road Research Society
Hong Kong
The non-profit Road Research Society has been documenting fonts on Hong Kong's old bilingual street signs and turning them into a digital typeface. Traditionally handmade by prisoners, the Chinese characters on the signs vary in stroke and weight and are uniquely non-uniform as a result. "In 2010, Hong Kong authorities thought that some old signs in Yuen Long town were miswritten and so updated them with the 'right' character. But the signs weren't wrong, it was just an old writing style," says Gary Yau, the society's founder. "That's why I began to digitise the old characters into a typeface, reanimating this old style of writing." The result is Prison Gothic, which captures the nuances of the written Chinese language and Hong Kong's history as a British colony. In a globalised world, it's good to see type design that's rooted in place. 
road.org.hk
---
36.
architects of the year
Snøhetta
Norway
Snøhetta is the model for what a contemporary architecture studio can be. Over the past year co-founders Craig Dykers and Kjetil Traedal Thorsen have led their team on projects spanning everything from product design and graphics to architecture for retailers such as Holzweiler and a maritime centre in Denmark (pictured).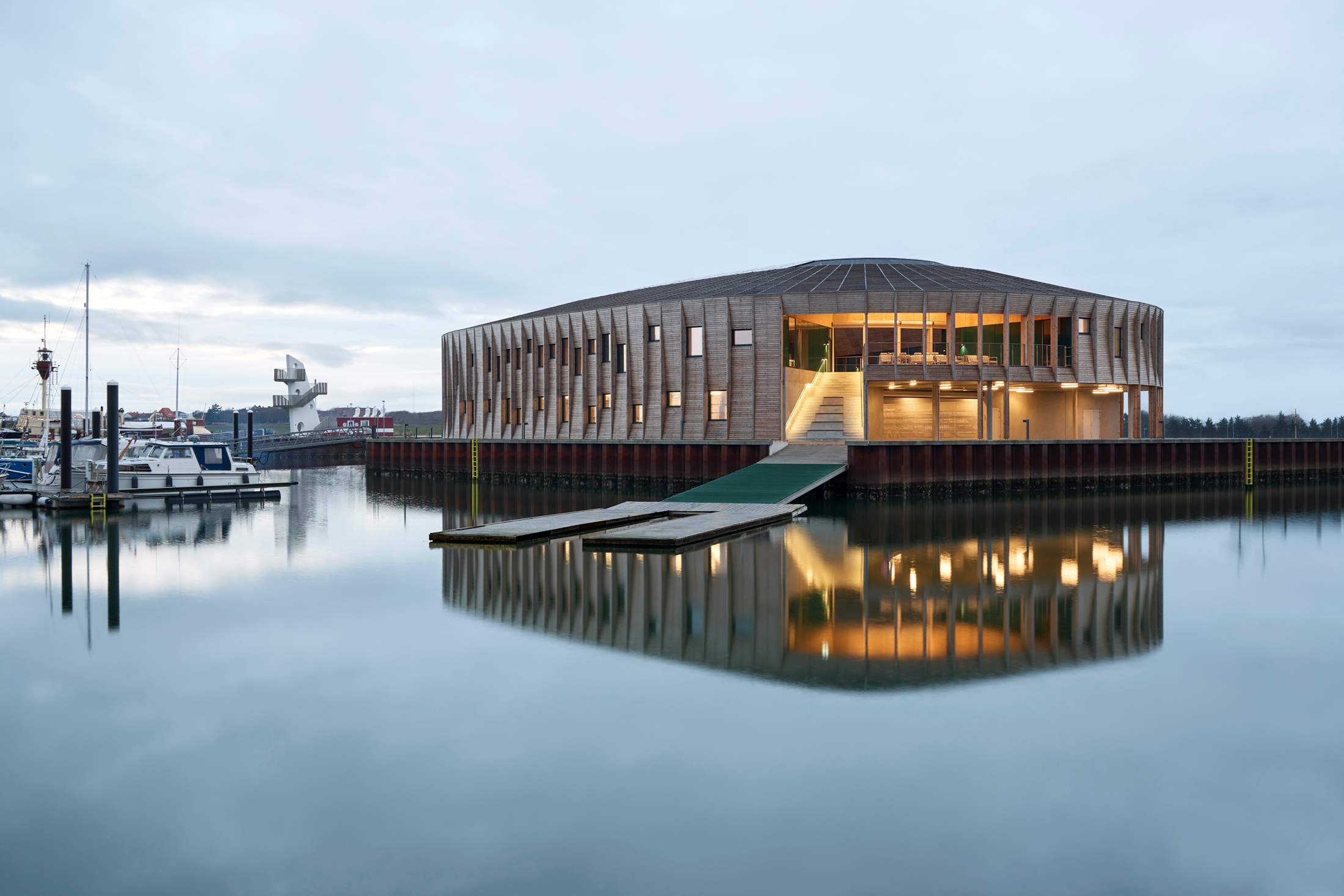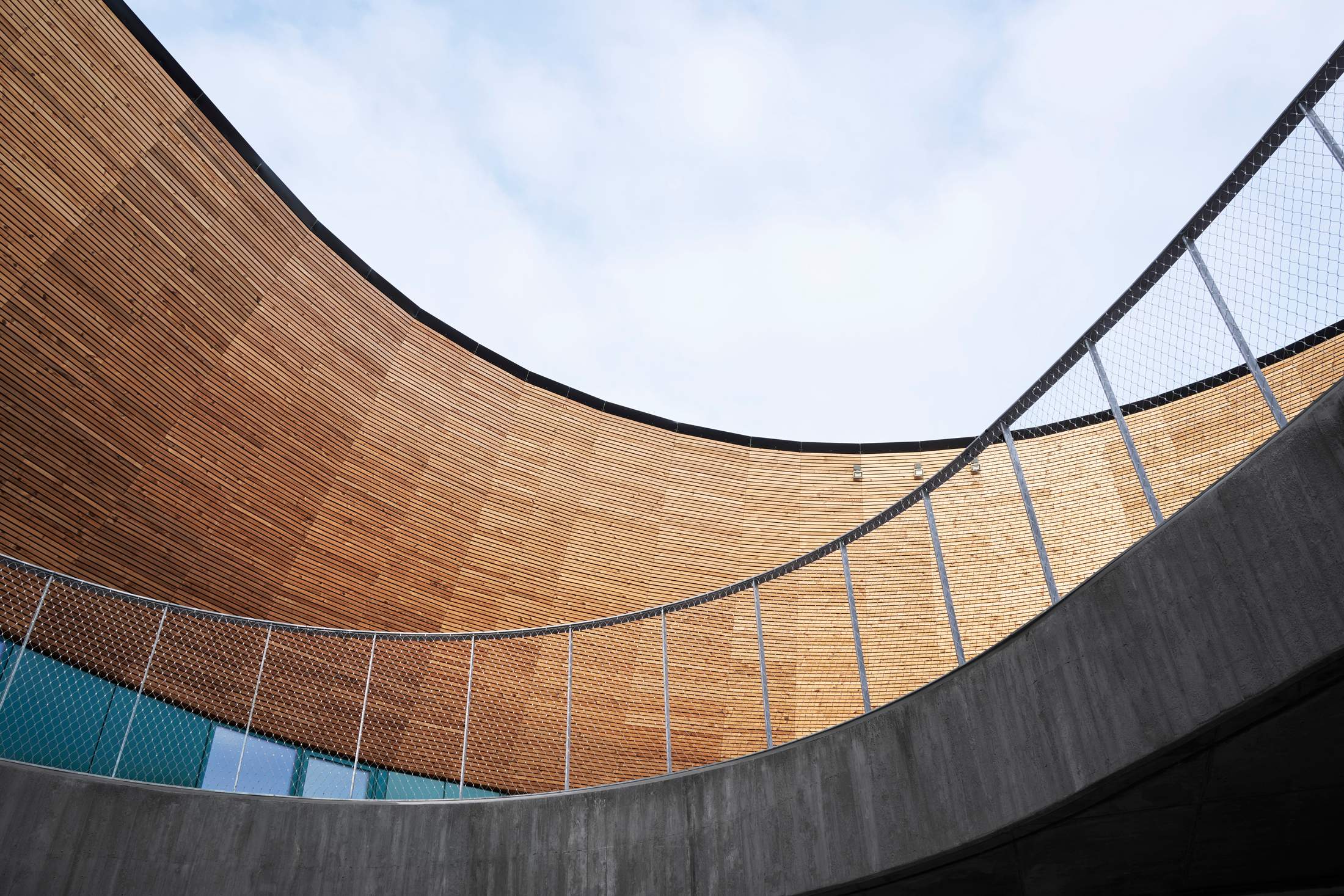 You've long worked across a range of disciplines. Why?
craig dykers: It's about exploring the world around us. We're all from different cultures and backgrounds trying to come together.
kjetil traedal thorsen: It's about climbing the mountain from as many sides, with as many professions and personalities as possible.
Your work isn't overly prescriptive, leaving room for people to inhabit the resulting building. Why is this important?
thorsen: Our projects are not complete in themselves. They're samples of possible futures and not the answer to everything. They present an opening for rethinking, redesigning and redoing.
dykers: It's about not over-engineering every spatial condition. The best spaces allow for change: they can get messy and aren't quite perfect. But that brings variety – and that's a positive thing.
snohetta.com
---
37.
best in bedding
Bold by Magniberg
Sweden
Magniberg's new range of Bold blankets reaffirms the Swedish bedwear company's status as a leader in all things cosy. In line with the brand's obsession with high-quality textiles, the blankets are made using virgin wool and cut in exaggerated dimensions for extra comfort. Magniberg founders Bengt Thornefors and Nina Norgren draw from their fashion industry experience to set themselves apart, adding their flair for experimentation and creativity to the world of blankets and bedding. With Bold, as with most of their collection, the duo presents a refreshing take on everyday products for the home, showing that cosy doesn't have to be drab. 
magniberg.com
---
38.
best urban getaway
Delica Mini by Mitsubishi
Japan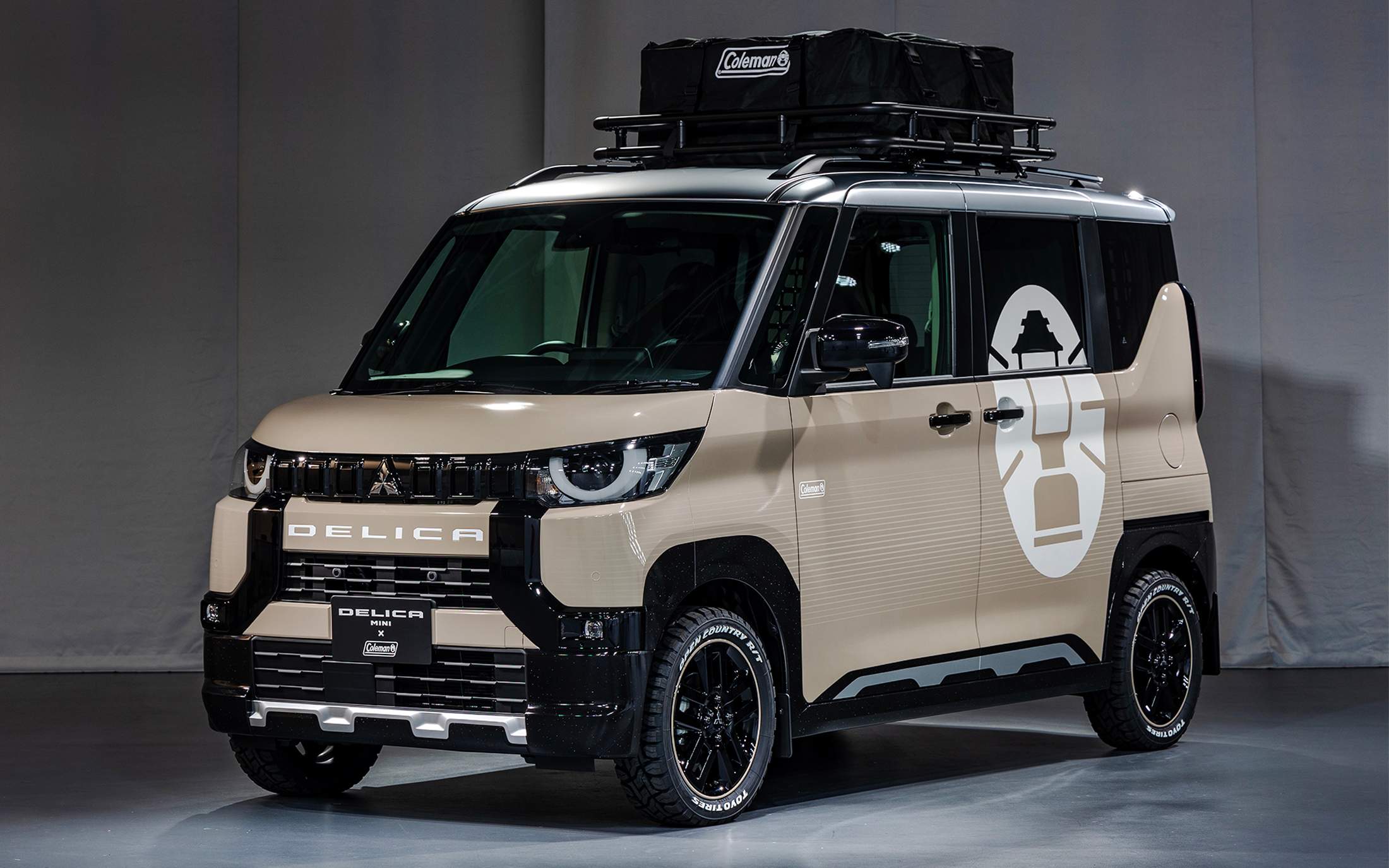 Mitsubishi has partnered with camping outfitter Coleman on the Delica Mini, a miniaturised version of the Japanese automaker's famous off-road van. The new release features a roof rack, all-terrain tyres and bed kits and storage compartments. The perfect companion for escaping the urban jungle.
mitsubishi-motors.com
---
39.
best production
Poltrona Frau's Impact Less Leather
Italy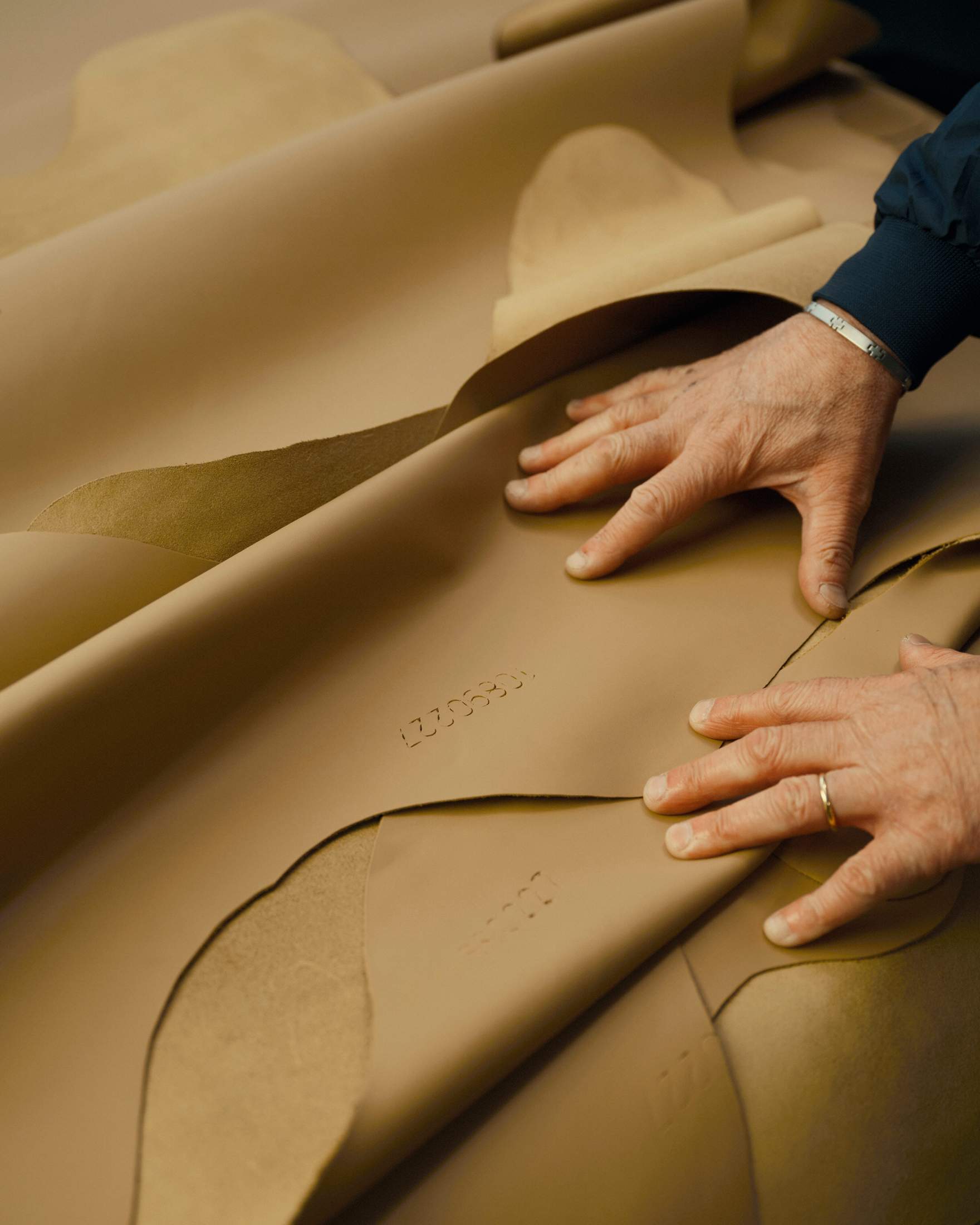 Amid rising concern about the sustainability of conventional leather manufacturing, Tolentino-based furniture-maker Poltrona Frau is setting an example for how to continue to use the material responsibly. It has launched a new type of leather that is made without chromium when tanning and reduces the use of chemicals by 15 per cent. Poltrona Frau's development of the trademarked material illustrates how brands can move the environmental agenda forward without having to abandon luxurious, natural materials.
poltronafrau.com
---
40.
most unifying project
Abrahamic Family House by Adjaye Associates
UAE
Few architectural projects could claim a goal as lofty as uniting the three major Abrahamic religions – but that is what Ghanaian-British architect David Adjaye has achieved with the design of the newly opened Abrahamic Family House in Abu Dhabi. The interfaith complex comprises a mosque, a synagogue and a church, set around a central welcome forum and verdant elevated garden.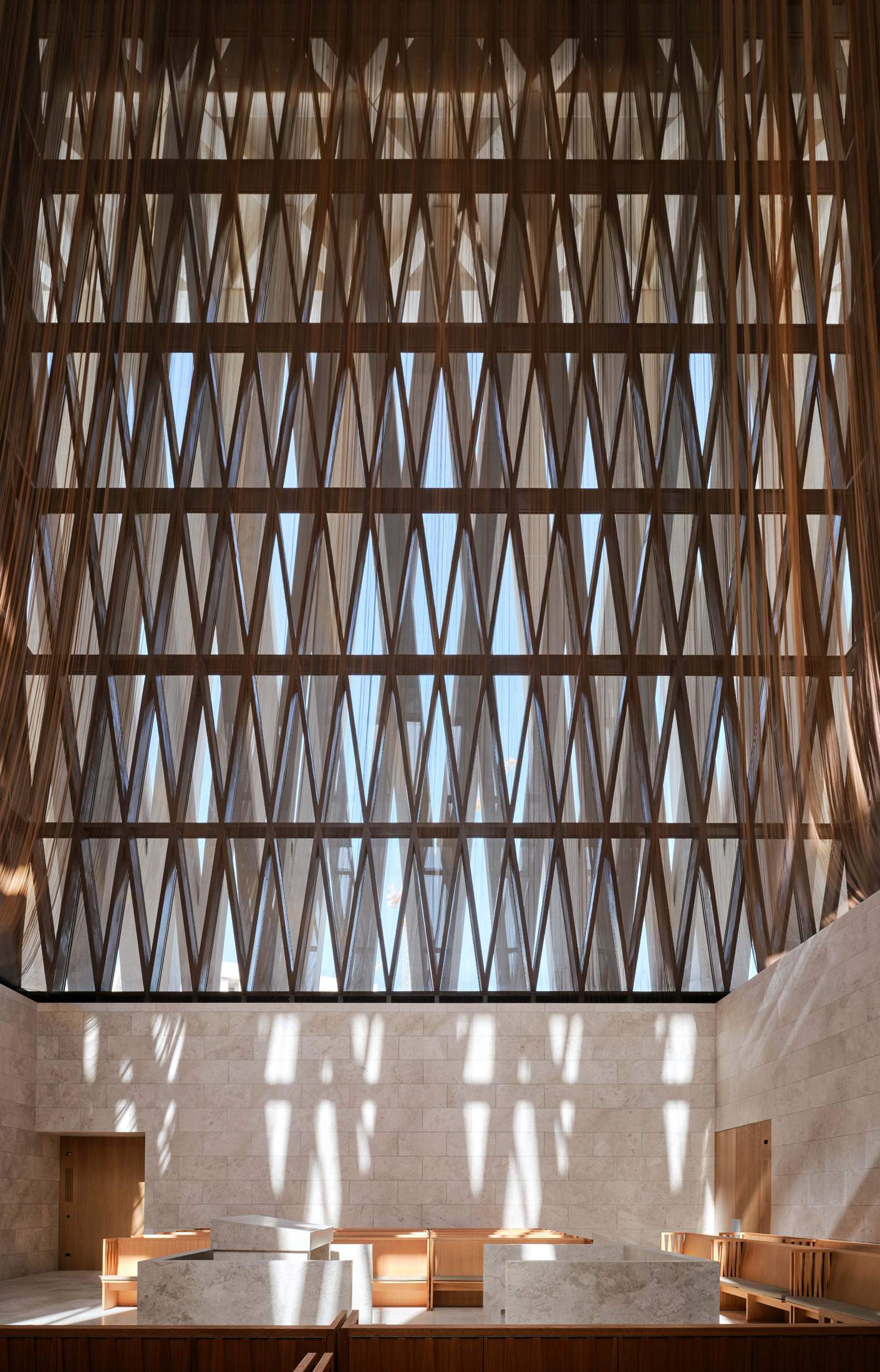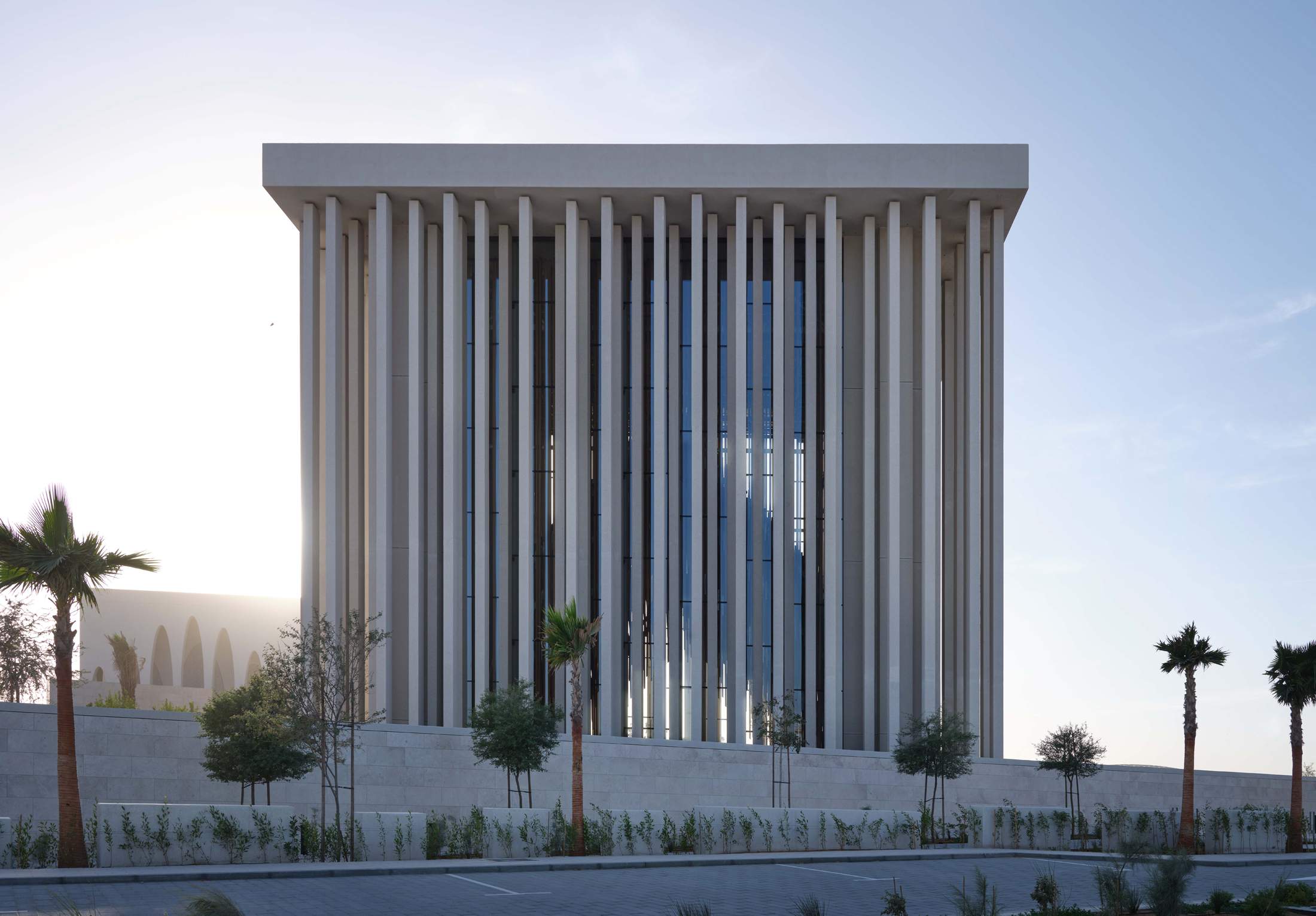 Tasked with creating something that honoured the specificity of each faith while emphasising their shared roots, Adjaye and his team housed each temple in an elegant cube of white stone. Countless details pay tribute to the specificity of each religion. The Eminence Ahmed El-Tayeb Mosque faces Mecca and its seven elongated external arches speak to the centrality of the number in Islam, while intricate latticework pays homage to traditional mashrabiya walls; the Moses Ben Maimon Synagogue looks toward Jerusalem and is layered with V-shaped columns that resemble the sukkah, an important structure in the Jewish festival of Sukkot; and St Francis Church is directed to the rising sun in the east – a nod to the Christian symbol of divinity – with its forest of hanging timber battens bringing to mind the solemn grandeur of a high gothic cathedral while also holding on to the tranquil simplicity of modern design.
The effect, when the three buildings are taken in at the same time, at the shared complex dotted with ghaf trees, is one of unity and visual harmony. It's a higher power we can all look up to. 
adjaye.com
---
41.
best design revival
Pira G2 by String
Sweden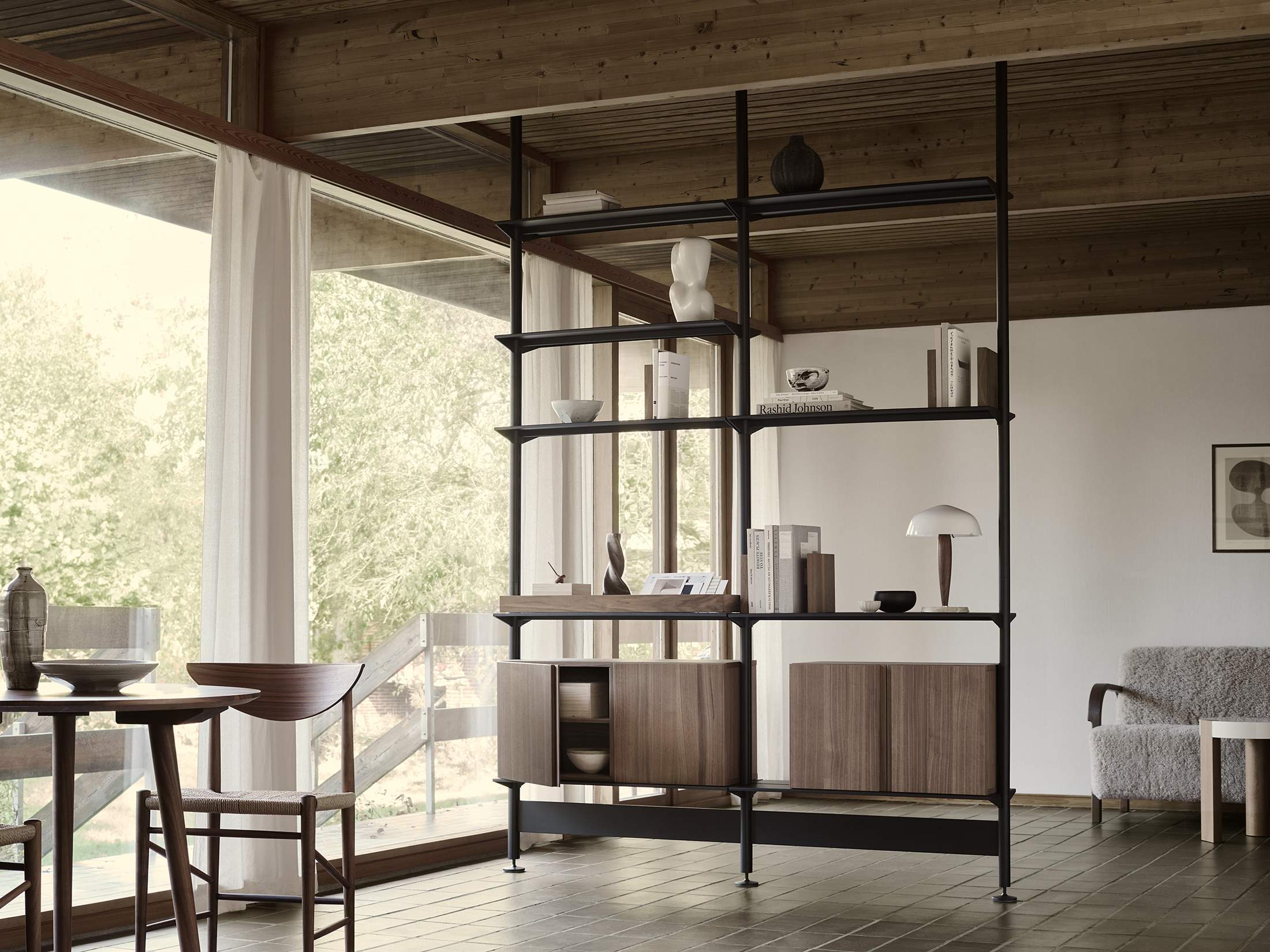 Earlier this year, Swedish furniture firm String unveiled a "new" design: a reworked shelving system originally created by Olle Pira. The updated version of the Swedish mid-century architect's classic shelving unit from 1954 is called the Pira G2 and was created in collaboration with architect Anna von Schewen and industrial designer Björn Dahlström. Slightly wider and taller than the original, the modular design can be free-standing or mounted on a wall and comprises shelves made from lacquered steel sheets and extruded aluminium poles that provide material contrast with the white oak or walnut details. We applaud String for its ability to not only unearth and subtly rework the design but identify a product that can be used to divide and define a room. 
stringfurniture.com
---
42.
finest table
Largo by Barber Osgerby for Marsotto Edizioni
UK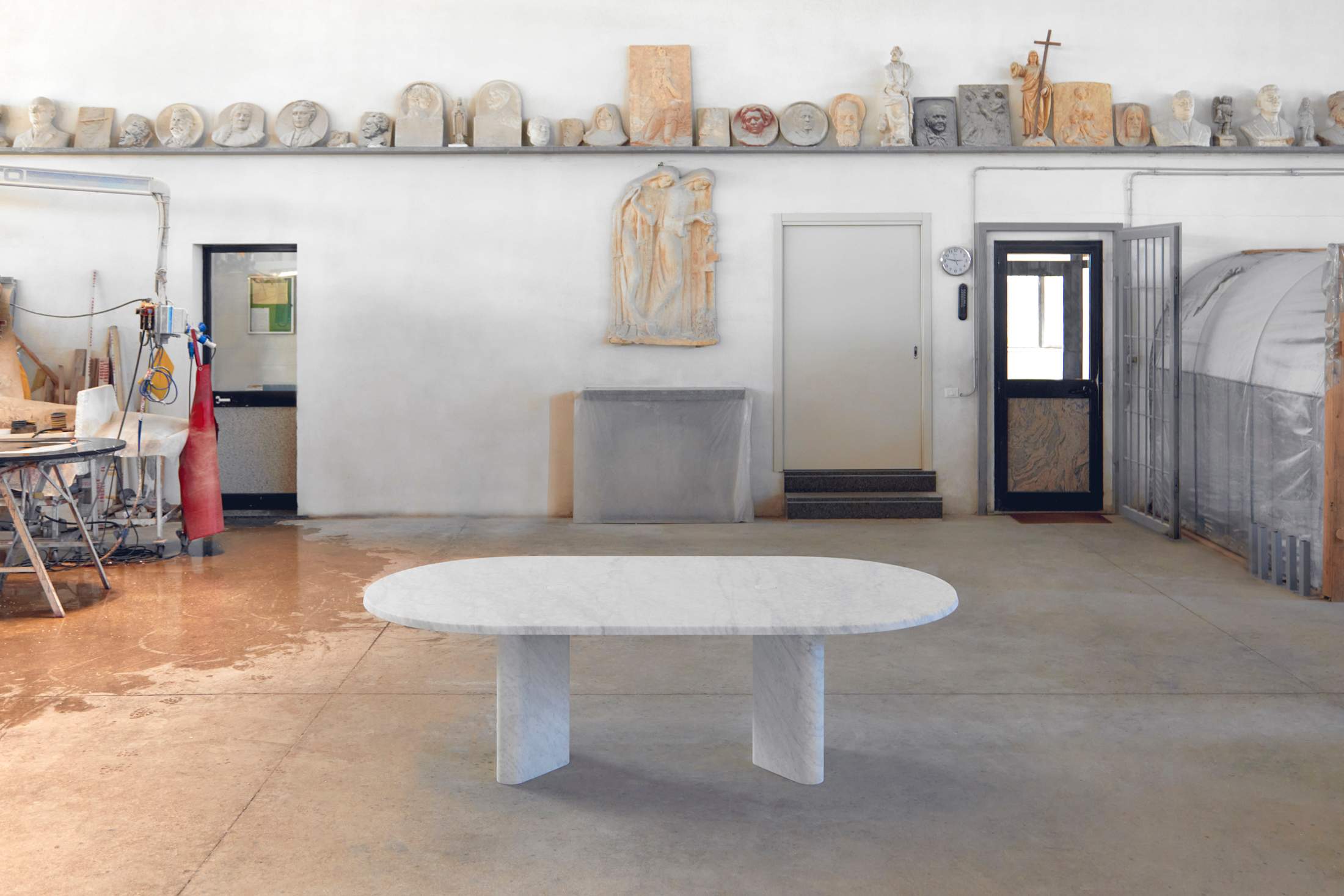 Working with Italian Marsotto, London-based studio Barber Osgerby has designed a new series of marble tables named Largo. Shaped by skilful craftsmen at the Marsotto factory near Verona, the design merges geometric elements, with its triangular bases interlocked with rounded tops. A crossroad of modern lines and classical marble colours, including the archetypal white carrara, the table sits naturally indoors or outdoors, with its sturdy and elegant form perfect for a laid-back lunch under a tree or for dancing around (or on) come night. 
barberosgerby.com
---
43.
brightest light
Fragile lamp by Marset
Spain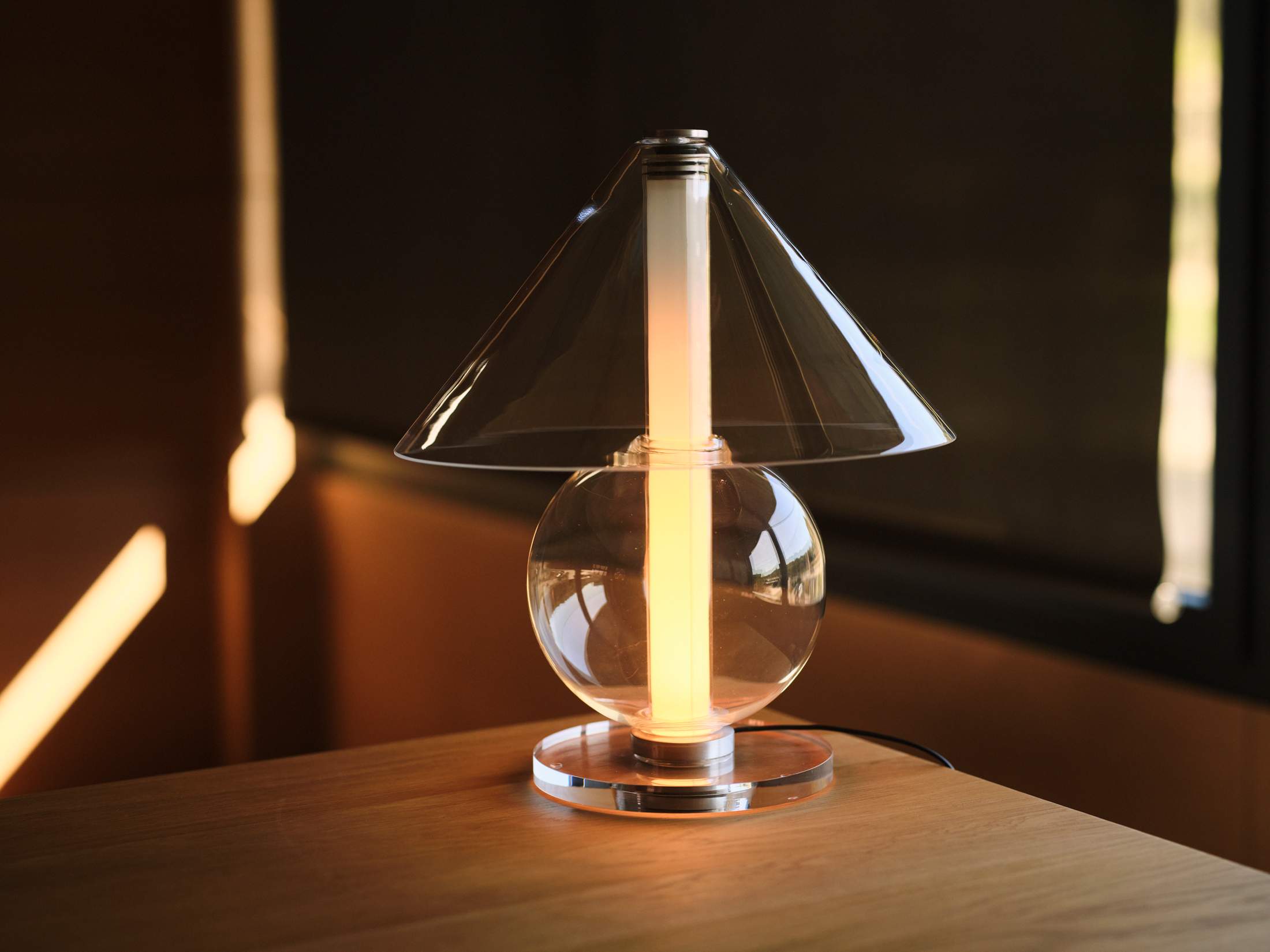 This new table lamp made by Catalan company Marset, in collaboration with Barcelona-based designer Jaume Ramírez, is a masterful celebration of light. Called Fragile, the lamp's body is made completely of glass, allowing soft ambient light to diffuse atmospherically in all directions. The effect is to make the actual glowing luminaire the showpiece, appearing as a luminous volume hovering in space. 
marset.com
---
44.
best business campus
Norrsken Kigali House by Mass
Rwanda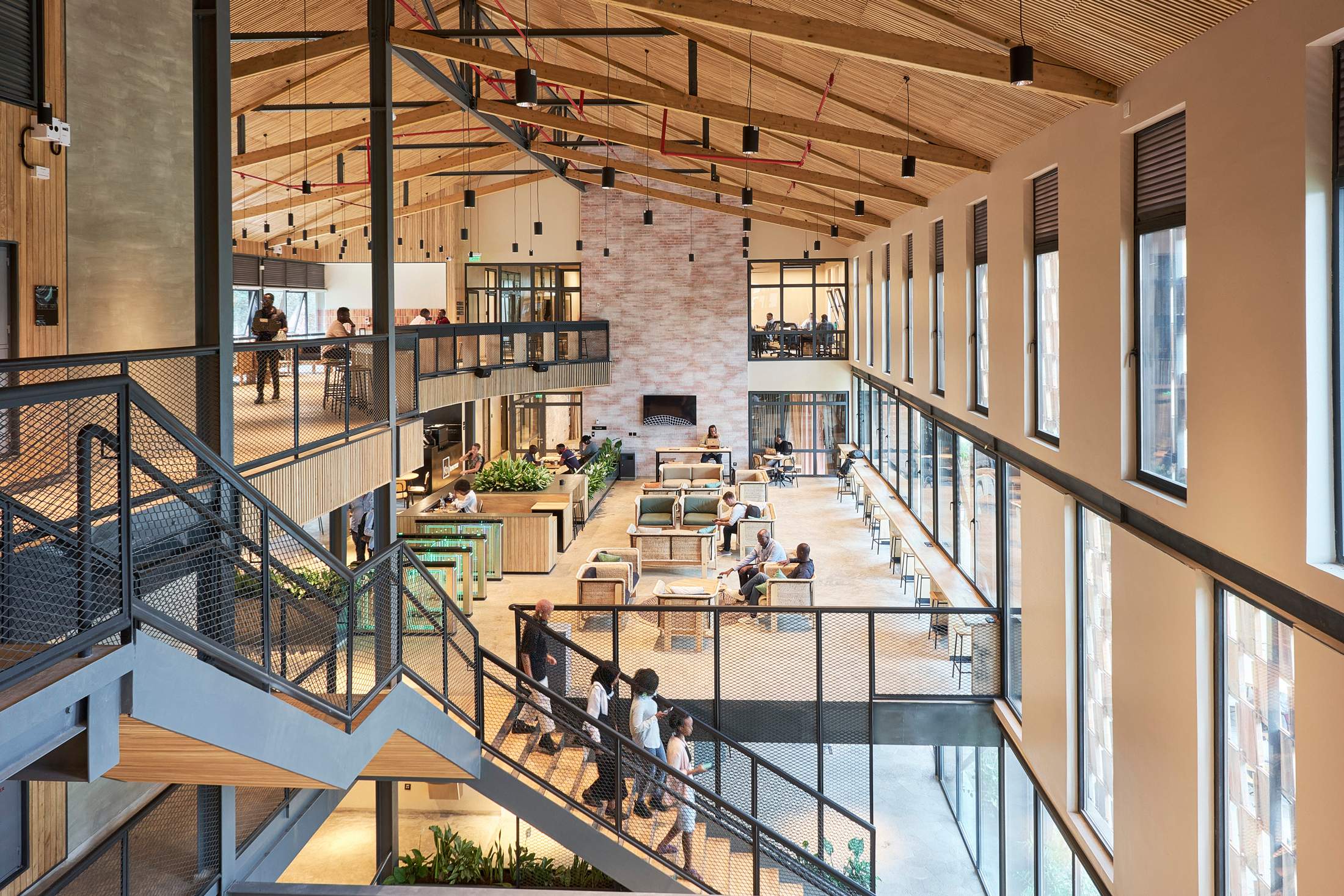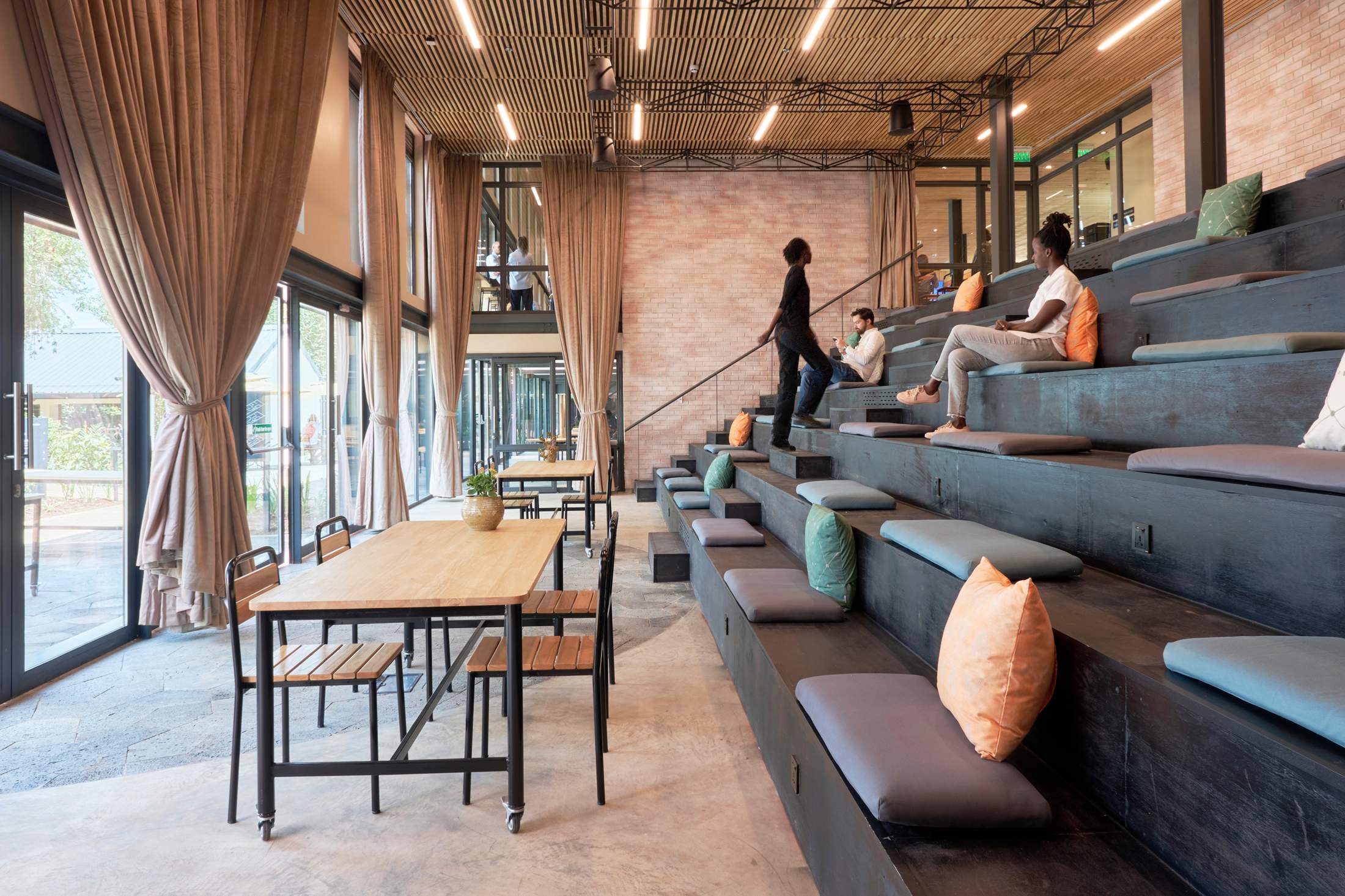 The percentage of foreign investment that reaches early stage businesses in Rwanda remains low – a situation that prompted Swedish nonprofit Norrsken to commission Mass to create this entrepreneurial workspace for local businesses. Norrsken Kigali House is situated on the École Belge site, one of the oldest international schools in Rwanda. In addition to renovated former classroom blocks and a new office space, the hub includes a restaurant and outdoor pergola to host parties and presentations. It's the first adaptive reuse development of its kind in Rwanda's capital.
massdesigngroup.org
---
45.
best for longevity
55 Rigaud by Bonhôte Zapata
Switzerland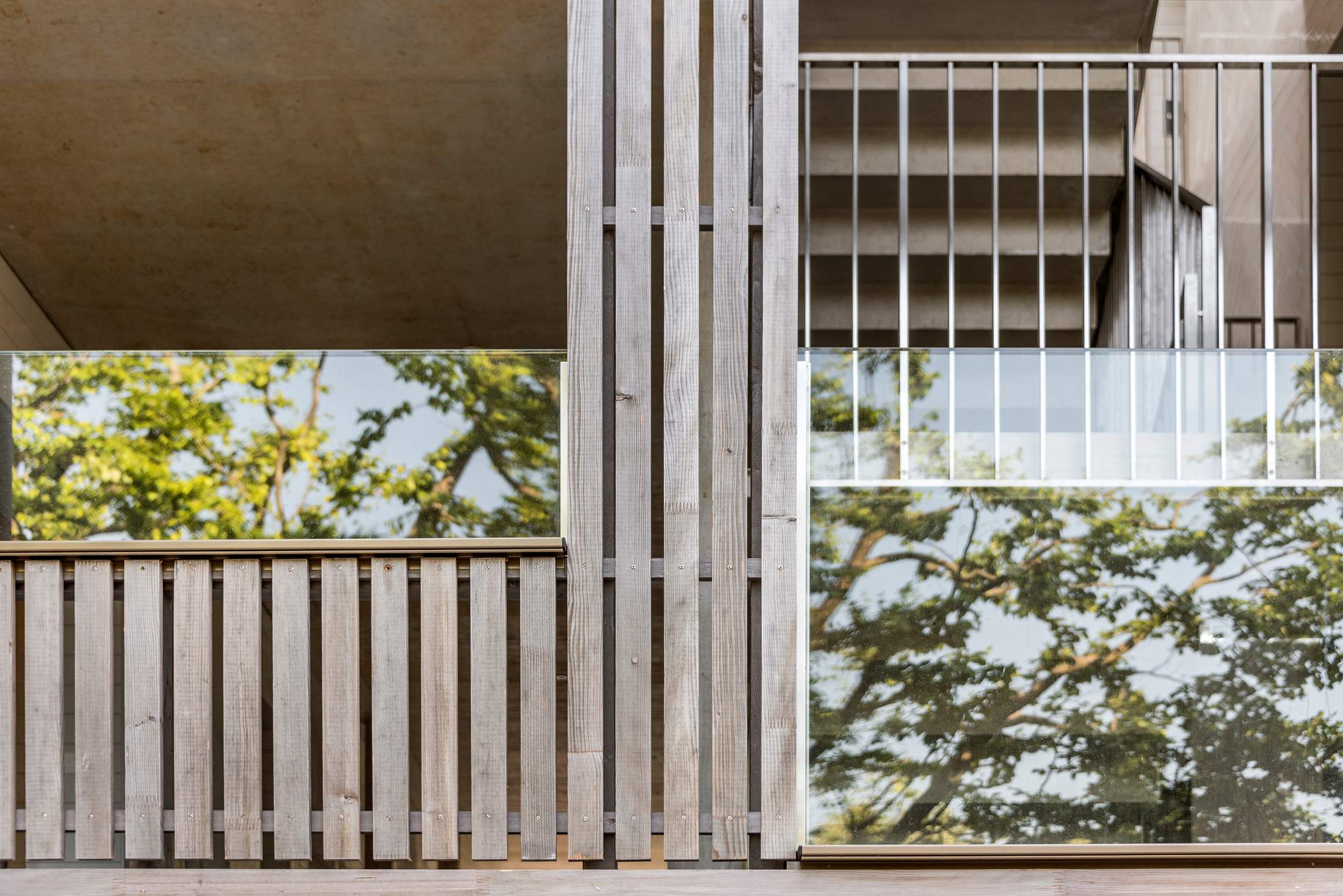 In Chêne-Bougeries, prompted by a design contest run by the council, Swiss practice Bonhôte Zapata has built 49 timber-clad apartments with generous balconies and a nursery, surrounded by welcoming shared spaces. The project had lofty expectations when construction was finished in 2017: the brief, after all, was to provide a housing complex with a strong sense of community, and it's all too easy for these projects to fail to live up to such a brief. But when monocle visits five years on, the three buildings on site are buzzing with activity. The communal spaces, far from being desolate or litter-filled, are packed with plants tended by residents, with well-used chairs and tables sitting in open-air courtyard areas. The key to success? Namely, close collaboration with the residents in the building and design process to ensure buy-in.
bonhotezapata.ch
---
46.
designer of the year
Sabine Marcelis
The Netherlands
Sabine Marcelis practices across scales and mediums. Over the past 12 months, she has worked on civic installations in London, launched a collection with Ikea, designed furniture for Hem and curated a show at the Vitra Design Museum.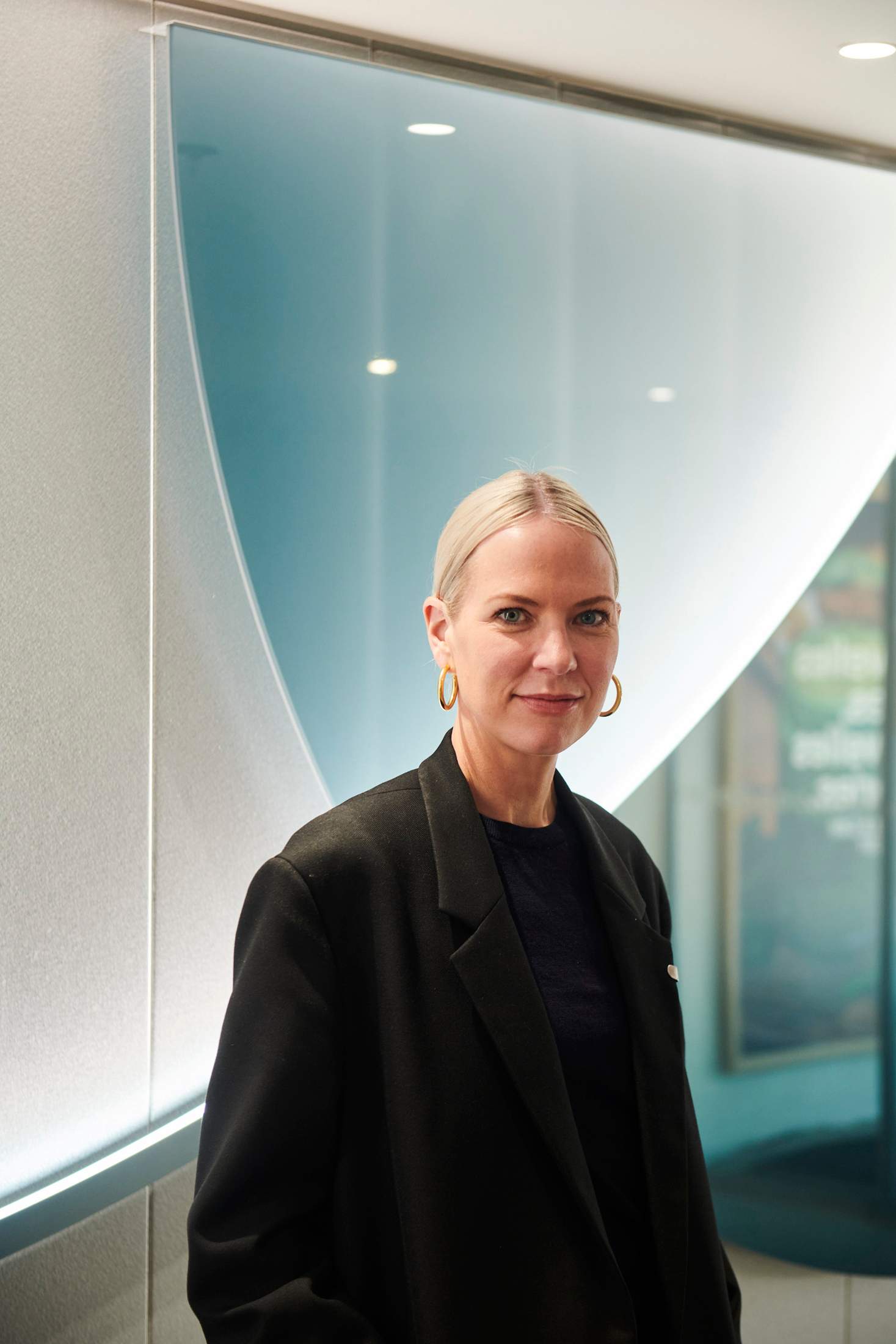 How do you approach work?
I like design to serve a purpose and am a firm believer that it should be timeless. I'm allergic to trends and things that look specific to a time because inevitably it will age badly and people will want to get rid of it.
What should designers   be looking for in 2023?
We're at a unique moment now with the climate crisis; there's an urgency to change what materials we're working with. There's a lot of research and companies releasing interesting materials that generations of designers didn't have access to. It's an exciting moment to embrace that.
sabinemarcelis.com
---
47.
best way to wake up
AC02 by Punkt
Switzerland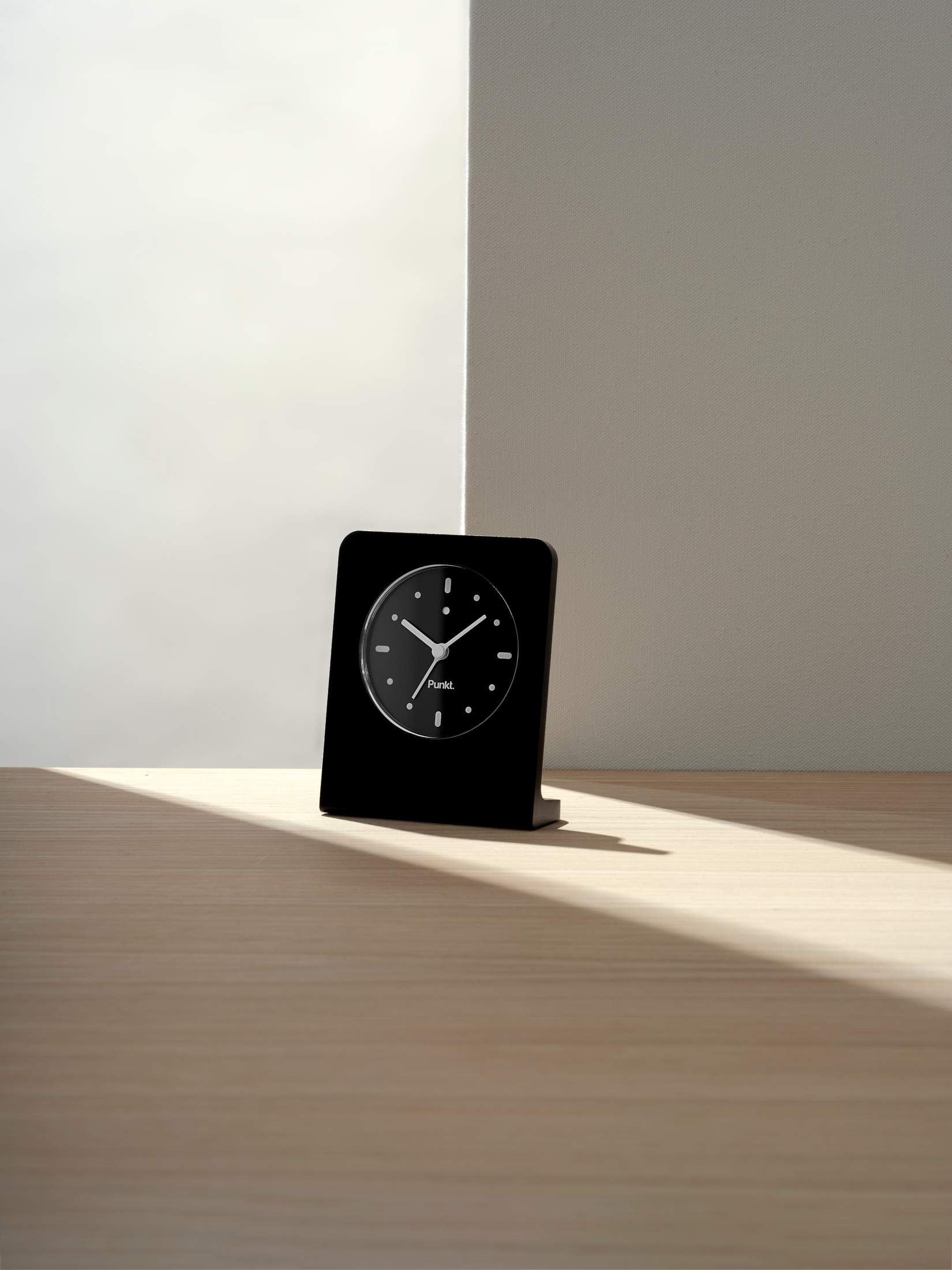 When Petter Neby, founder of electronics company Punkt, wanted a stylish alarm clock, he turned to industrial designer Jasper Morrison. In 2011 they created the Punkt ac01: a clock crafted from anodised natural aluminium. It found its way into museums. They can anticipate a similar fate for their newest creation, the ac02, which features subtle refinements to the aluminium body and a new black anodised finish.
punkt.ch
---
48.
finest for furry friends
Berberé by Opinion Ciatti
Italy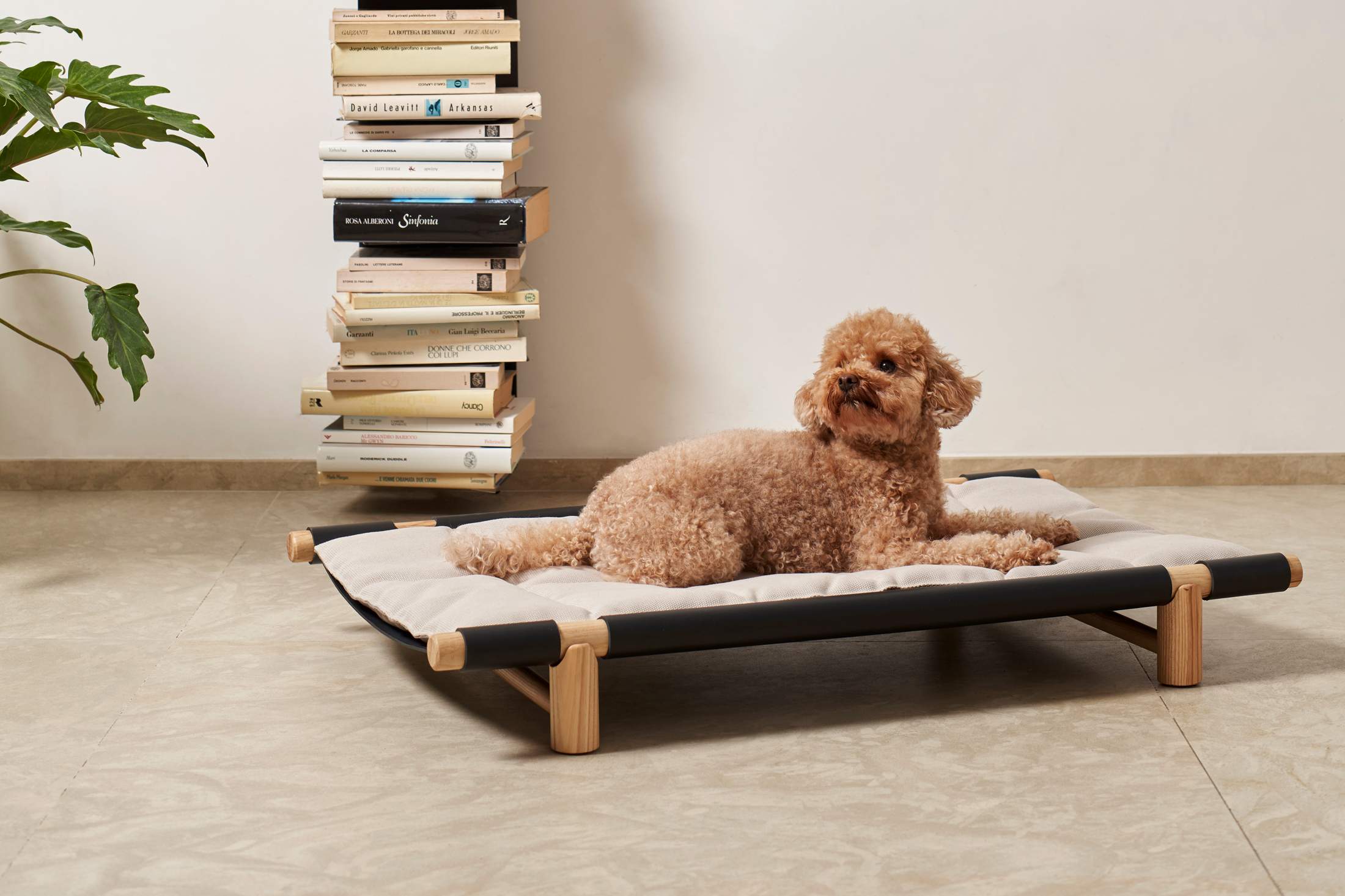 There's no reason a perfectly well-appointed living room should be dragged down by tacky pet accessories. This is why Raffaella Mangiarotti's design for Italy's Opinion Ciatti caught our eye. Called Berberé, the stylish and portable pet bed features an ash frame and leather bed, with an optional washable fabric mattress. Thanks to a manual interlocking system that doesn't require any glue or screws, Berberé also combines convenience and comfort, with assembly, disassembly and transport effectively foolproof as a result. It's a stylish solution for a pooch that will enhance the quality of a home – all without a pawprint logo in sight.
opinionciatti.com
---
49.
most verdant vistas
Leach Botanical Gardens by Land Morphology
USA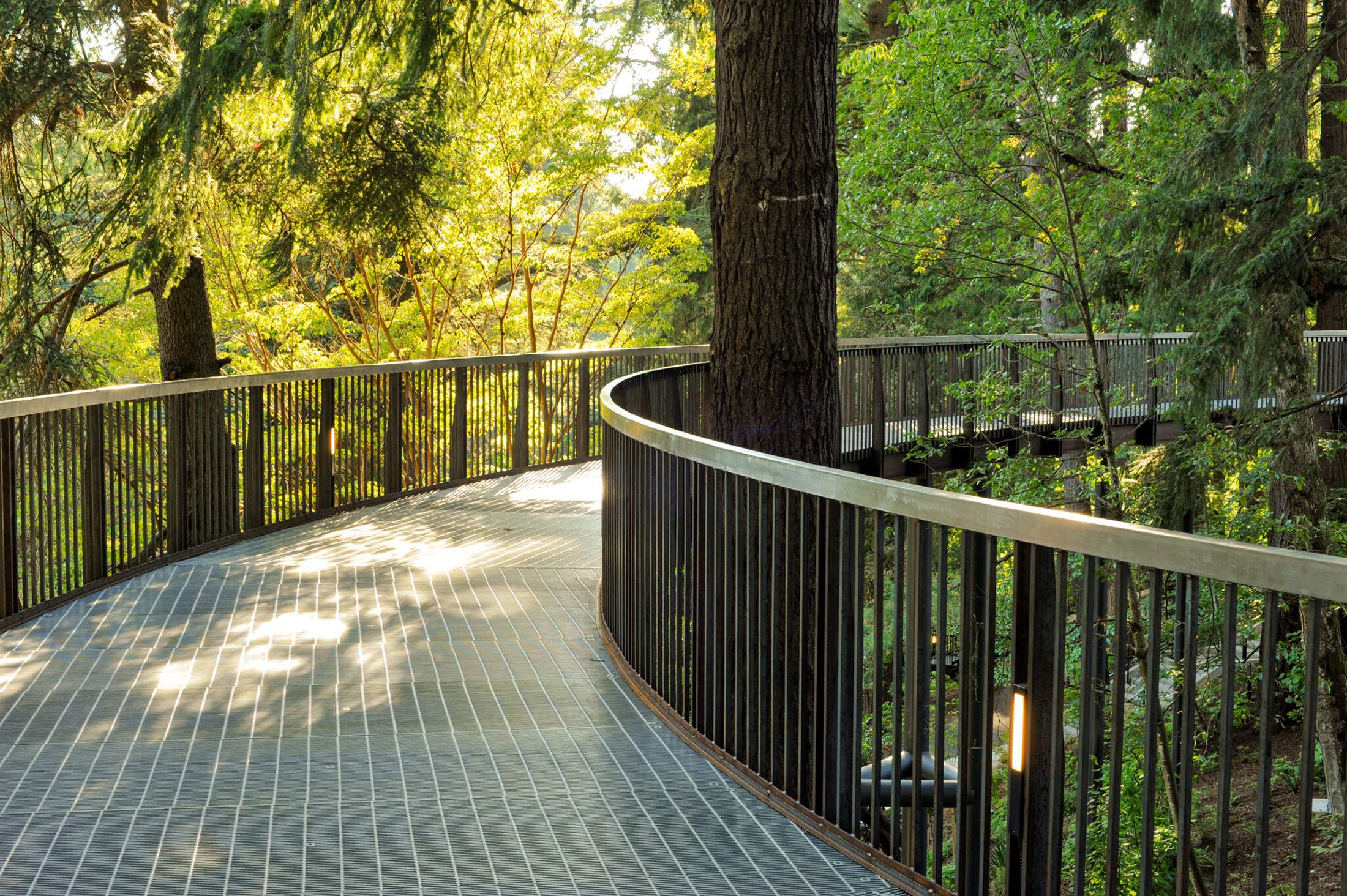 Thanks to the designs of landscape architects Land Morphology, visitors to Leach Botanical Gardens in Portland, Oregon, are now readily immersed in the area's lush forest ecosystem through a new tree walk that weaves its way through douglas firs and western cedars. Appearing to be floating thanks to thin structural supports, the walk's bar-grate decking allows onlookers striking views of the forest floor from above. The project is a reminder that a light touch is sometimes all that's necessary and that the landscape, and views of it, can do the heavy lifting. 
landmorphology.com
---
50.
best training programme
Goldfinger
UK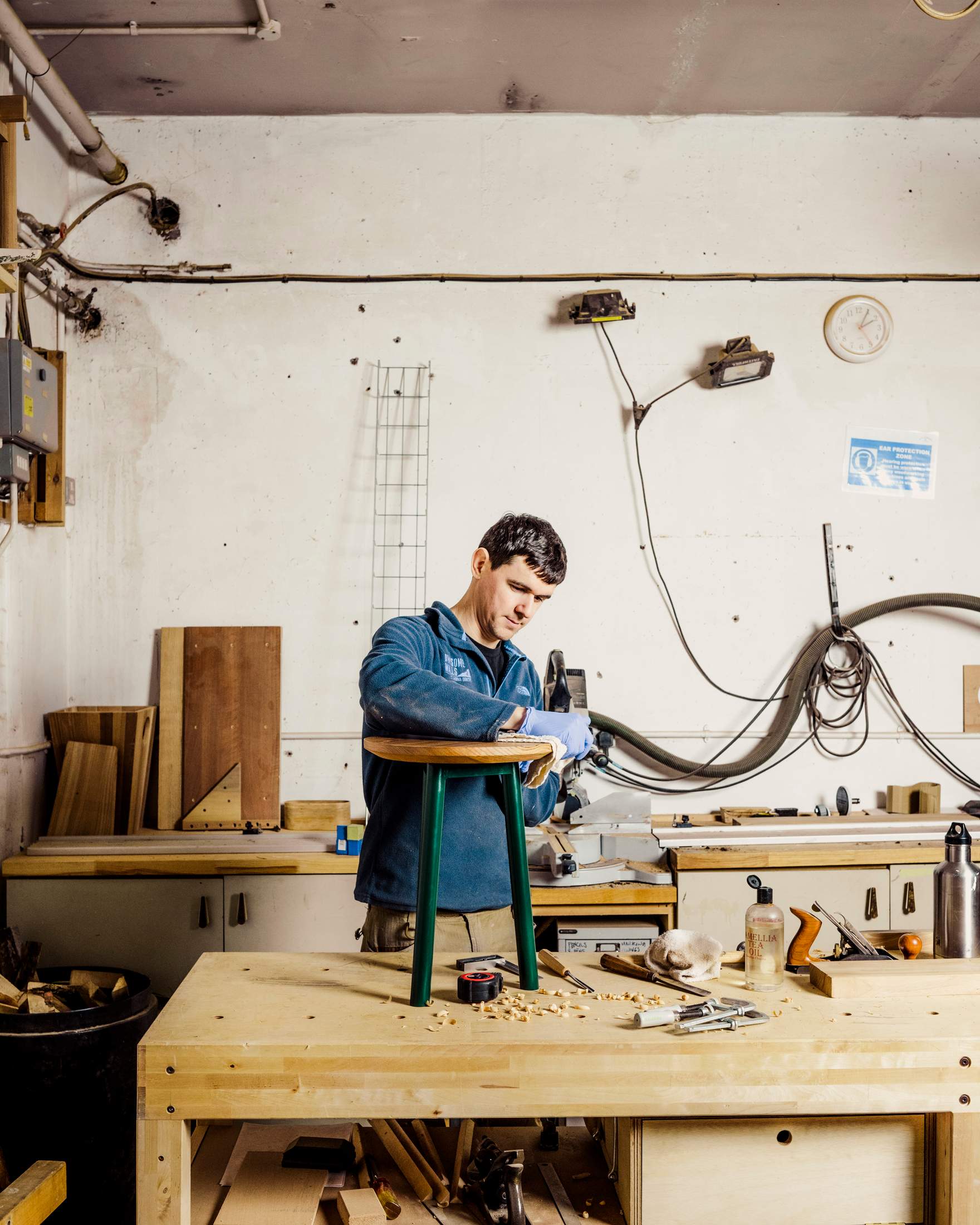 UK-based furniture firm Goldfinger is going against the grain and carving a new niche by making high-end timber pieces and nurturing talent in the surrounding community too. Nestled beneath the iconic Trellick Tower in London, the firm has risen to prominence by building bespoke tables and chairs for world-renowned architects and high-end department stores such as Selfridges. But it's the work it does beyond the shop floor that is worth celebrating: it partners with local schools and supports marginalised youths through a variety of workshops and traineeships. This offering includes Manufacto, a programme backed by Hermès, where 10- to 13-year-olds are guided through the making of their own wooden object, and Future Makers, a course which provides free career guidance sessions, work placement and traineeship opportunities for young people entering the workforce. Since 2013 it has helped 20 of these "graduates" successfully start their own creative businesses – here's hoping for more. 
goldfinger.design
photographers: Ugochukwu Emebiriodo, Bhavya Pansari, Samuel Schalch, Jimi Chiu, Andrea Pugiotto, Dror Baldinger, Mariano Herrera, Alecio Ferrari, Younès Klouche, Johannes Marburg, Max Miechowski