The Agenda / Global
Design
Mexico City's "green lungs" and architectural photographer Hélène Binet heads to Milan.
ARCHITECTURE ––– ROME 
Natural learning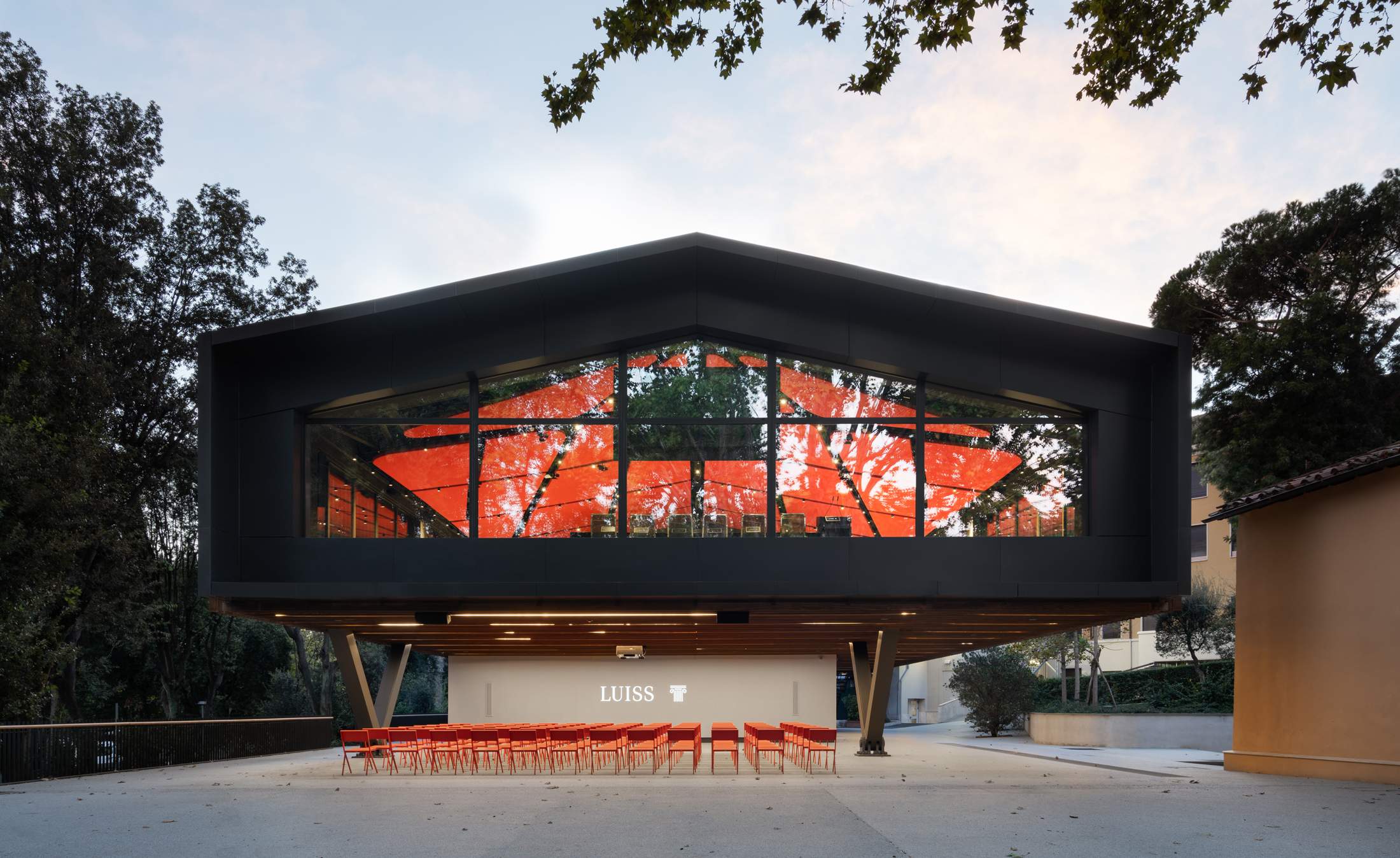 Rome's Luiss Guido Carli university in the upscale Parioli neighbourhood of the city has a new addition to its leafy campus, courtesy of design studio Alvisi Kirimoto, which is based in the Italian capital, and interior architecture firm Studio Gemma. The two-storey design includes a lecture theatre and an open-air atrium to host various educational activities and cultural events, from gala evenings to film screenings. On the edge of Villa Ada, the Italian capital's second largest park, the structure looks to enhance the verdant feeling on campus by embracing the nearby forest landscape: its raised form puts the building's occupants level with the canopy of the surrounding trees, while also freeing up the ground floor to create an open-air space to host classes, talks and alfresco events. 
When approaching this commission Massimo Alvisi, co-founder of Alvisi Kirimoto, looked to nature and its benefits in an educational context to ensure that university students could get the most out of the setting. The building is clad in dark wooden slats and glass that dissolves any sharp divide between the exterior and interior. "The high permeability of the building facilitates an immersion into the landscape," says Alvisi. "It's a conceptual choice that reflects the openness of the campus." 
Inside, the colours, textures and materials work together to create a naturally upbeat atmosphere, with suspended acoustic panels in coral red creating the illusion of a floating ceiling. The same bright red is echoed in the building's furnishings, bringing a cohesiveness to its metal, scratched plaster and wood spaces. The result is a new hub that serves as a model for other educational institutions and those seeking ways to seamlessly integrate structures in verdant environments. 
alvisikirimoto.it, studiogemma.com.au 
---
PARKS ––– MEXICO CITY 
Fresh air 
In Mexico City, the sprawling Bosque de Chapultepec is considered the city's green lungs. The park is a vital ecological hotspot in one of Latin America's most populous cities and has, of late, been receiving an upgrade. Notably, Erre Q Erre architects has recently completed the Environmental Culture Center, a striking, spiralling botanical pavilion and garden. "The architectural language of the pavilion aims to be one more element of the landscape," says Erre Q Erre founder Raphael Ponce Ortiz. "This has been achieved by integrating the geometry of the roof with the topography of the site, and with the use of materials from in the Chapultepec Forest." 
This material selection and the project's efforts to work with the topography to minimise disruption to the environment is also reflected in the choice of planting, with new varieties of plants from across Mexico selected. Visitors can meander through these plots when walking to the central pavilion, which will eventually host ecology talks and exhibitions. The result is a combination of landscape, architecture and culture that is set to help Mexico City breathe easier. 
---
FURNITURE ––– COPENHAGEN
Second time around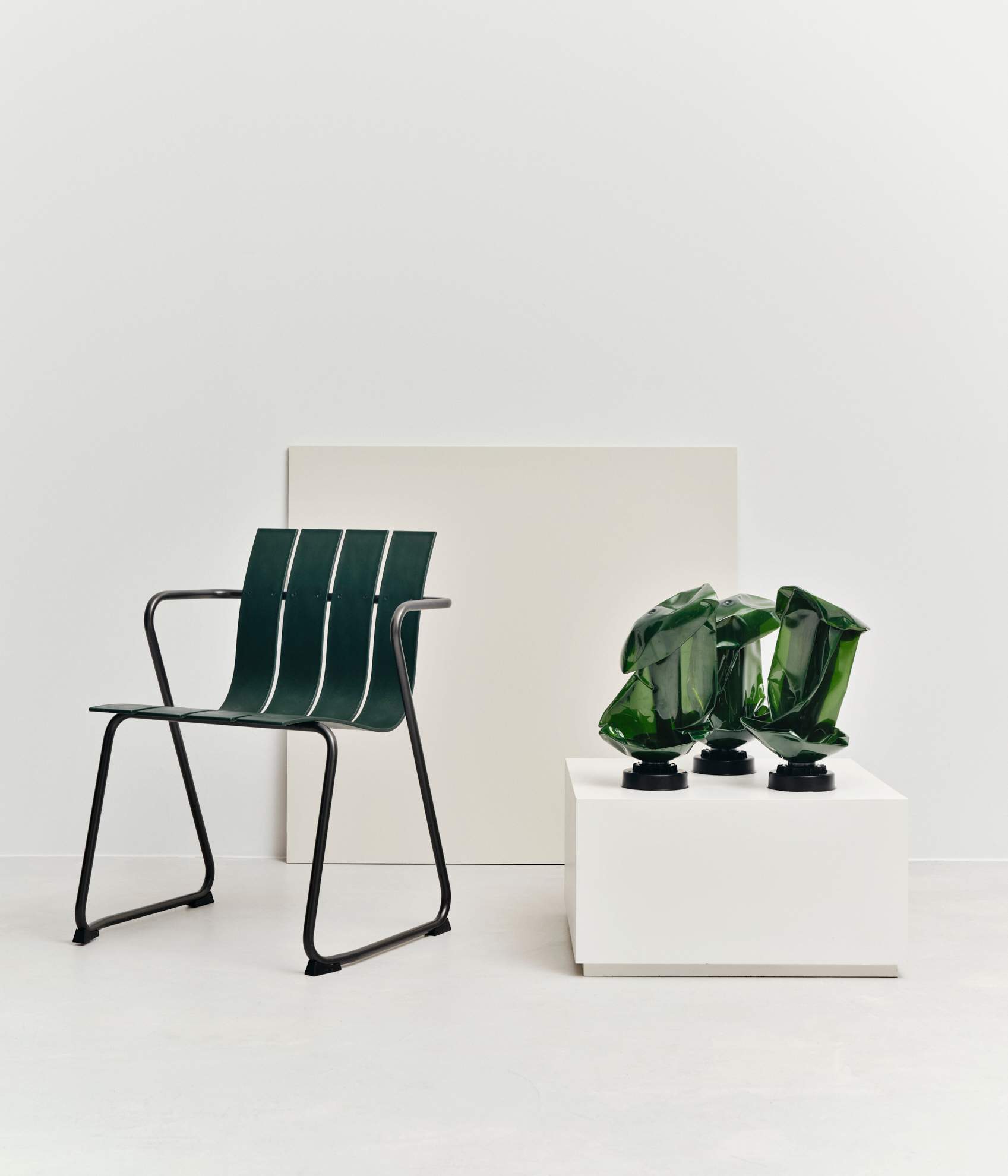 Copenhagen-based Mater is a pioneer in sustainability and the circular economy, inspiring makers and design-lovers to think more sustainably. In 2019 it reissued a wood-veneer chair and table designed by Nanna and Jorgen Ditzel in 1955 as part of the Ocean collection that uses old fishing nets and ocean-waste plastic as its materials. Now, Mater has launched a version made using circular economy principles in collaboration with Carlsberg and A:gain, an organisation that develops and produces upcycled building materials. 
Named Ocean OC2, the chairs, benches and tables, which come in Carlsberg's distinctive green, use plastic waste from the beer company's kegs (as well as other repurposed plastics) and a frame of partially recycled steel. "The collaboration between Carlsberg, A:gain, the Ditzel family and Mater is a unique example of an innovative way of thinking about circular production across industries," says Henrik Marstrand, Mater's founder. "We are constantly looking for similar collaborations where we can use upcycled plastic or other waste streams and send it all back as furniture and lighting." The resulting pieces look just as good outside as they do indoors and now take pride of place at Carlsberg's headquarters in Copenhagen. And if you drop by one of Mater's shops, they could take pride of place in your home.
materdesign.com
On DESIGN 
NIC MONISSE ON... 
Artificial creativity 
It feels like it is near impossible to escape talk about artificial intelligence (AI) and Chatgpt. There are those who are fascinated by its potential to solve problems, assist in composing emails and essays, and "make" art. Rightfully, others – particularly those in creative industries, from architecture to furniture – are sceptical, considering it a threat to the integrity of work and livelihoods (a computer could "design" a chair). 
It's an issue that architect Reinier de Graaf, who is a partner at the Office of Metropolitan Architecture, weighed in on at the recent launch of his new book, Architect, Verb. "Architects don't know anything about anything, so their knowledge can't easily be stolen," said De Graaf, in reference to architects' job security in the face of Chatgpt. "AI simply confirms everything we have thought but beauty in design is something we discover; it emerges from corners you never thought it would." This sense of discovery, De Graff says, is innate to us as humans and it will continue to set us apart from AI. 
So where does one go to see actual, designed beauty in the flesh? Trade shows and design festivals are a great start. A pick of the bunch would be Salone del Mobile, which wraps up right as this issue hits newsstands, plus a host of others in the coming months, from Melbourne Design Week in late May to Copenhagen's 3 Days of Design in June. There's a creative energy that is hard to replicate – and attending is one way to beat the bots. 
For more news and analysis of design events around the world, pick up a copy of our Salone del Mobile newspaper at monocle.com/shop. 
Hélène Binet 
Photographer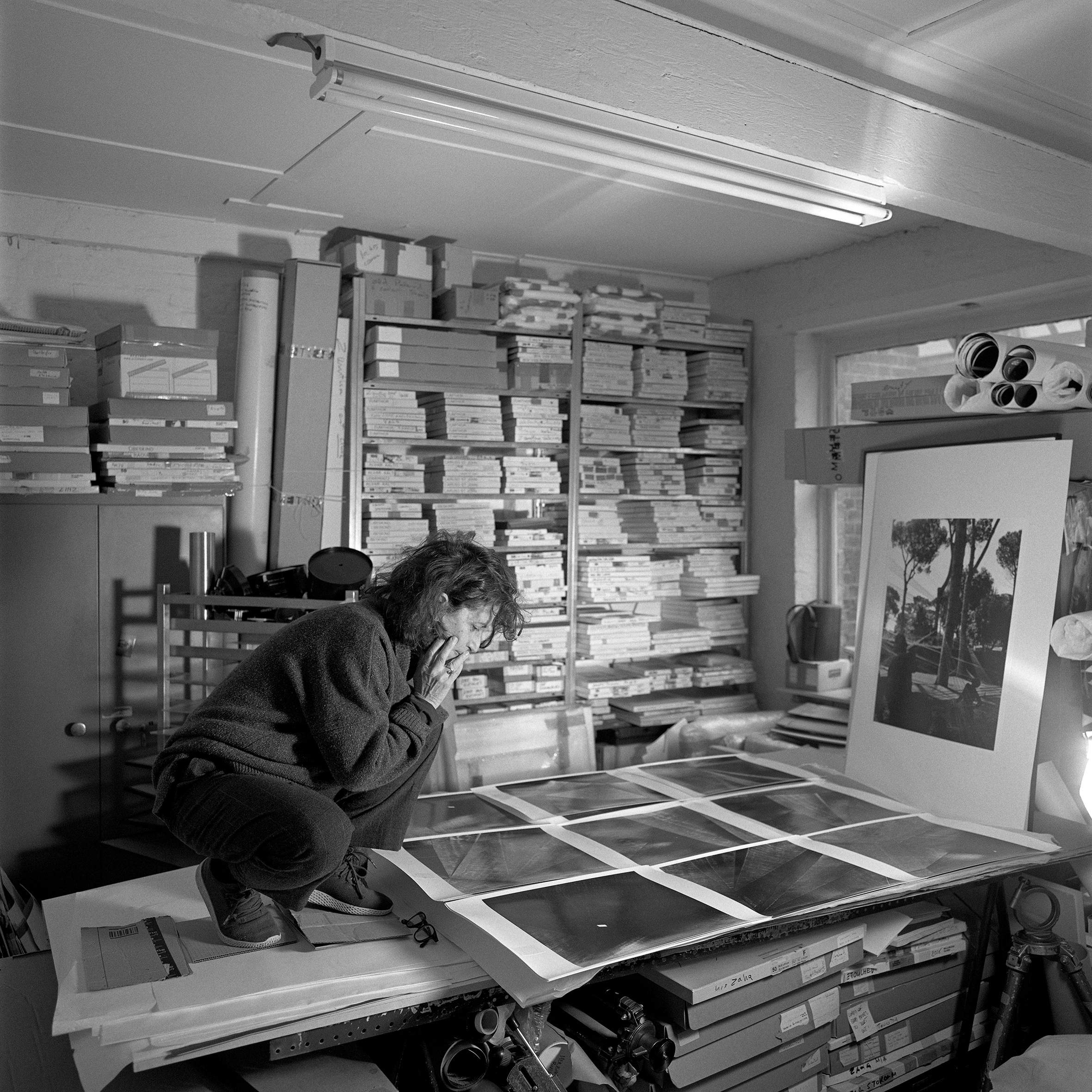 Swiss-French photographer Hélène Binet has, over the course of her 35-year career, worked exclusively on film, immortalising some of the world's most significant architecture. It's work that was celebrated at this year's Salone del Mobile in Milan with a showcase of her original images.
How do you capture the essence of a building? 
I approach each building with a different thought. It's a play between the idea I receive from the place, historically, architecturally or my idea of what I should be bringing out of the building. It's about capturing a moment that can bring together these aspects. 
What role does architectural photography play in shaping our perceptions of buildings and spaces? 
I'm not interested in how we imagine a place we haven't been to. Photography is quite powerless in relation to the experience of space. I'm more interested in the capacity of a mind to imagine space; it's like reading a book where descriptions help you create your own space and layer your own experience. 
You only shoot on film. What is it about this medium you like? 
Film is expensive and heavy but it being so tangible allows you to give the best of yourself in the moment – much like a concert or recital for a piece of music. The endless possibility of Photoshop scares me. 
Images: Jasmine Bruno, Marco Cappelletti, Margarita Gorbea, Mater