Culture: Media / Paris
Fine print
An esteemed weekly newspaper in France is staking its future on pluralism and literary ambition.
In the fast-changing pocket of suburban Paris where Citroën cars were manufactured until the 1970s, a modernist structure designed by US architect Richard Meier sticks out of the tangle of concrete residential blocks. The only clue that this all-white Rubik's Cube of a building is the headquarters of Le Journal du Dimanche (JDD), one of France's biggest weekly newspapers, is the discreet sign of Lagardère News, the media group that co-owns the title, above the entrance. "We'll go straight to the morning meeting," says Stéphane Albouy, the JDD's editorial director, as he greets us in the lobby and whisks us upstairs.
Launched in 1948 by Pierre Lazareff, the JDD is a journal du septième jour: a newspaper that is available only on Sundays. This segment of the publishing industry, comprising more than 40 titles nationwide, represents 6 per cent of France's overall press sales.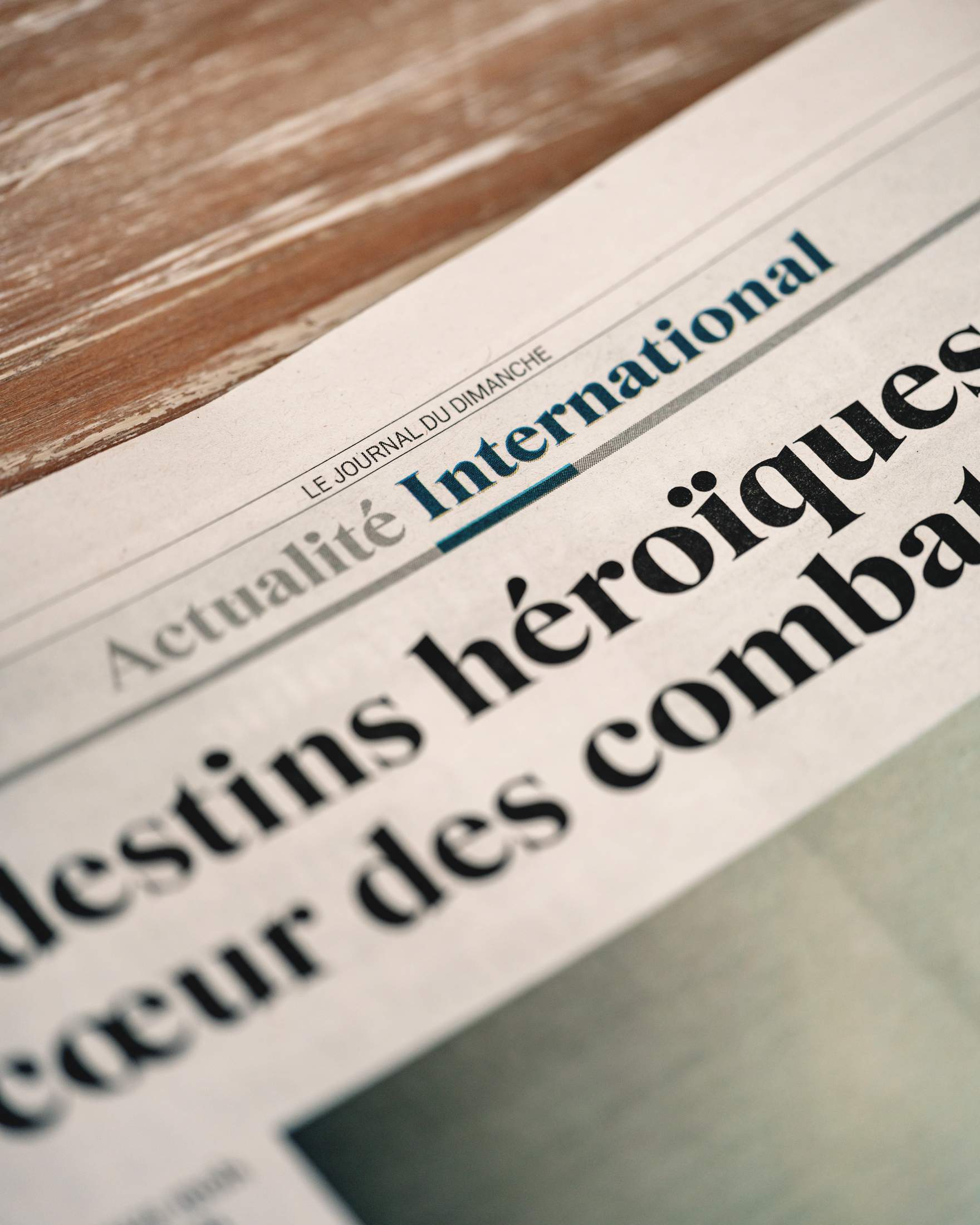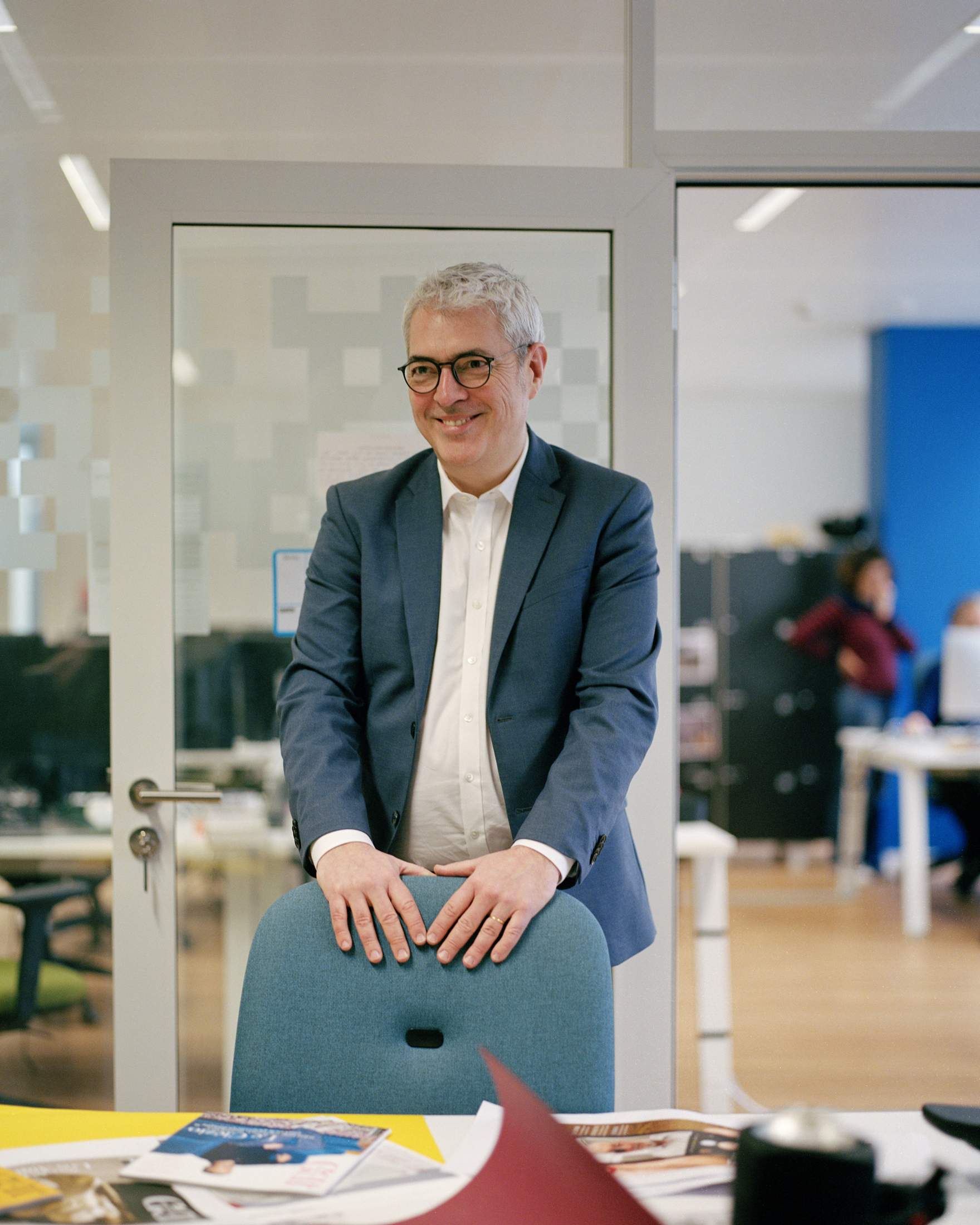 Though the JDD's print performance has faltered in recent years, it remains one of the country's most popular Sunday papers. With a circulation of more than 135,000 copies, its figures are on par with the daily sales of Les Echos, the nation's biggest financial title. "The JDD is historically known as a paper of influence," says Albouy. "Debating an idea, getting under the surface and behind the scenes of power, is what interests us. Our readers have an ingrained print culture. About a third of them are from the Paris region. They are mostly urbanites; they're decision-makers."
Long renowned for its impartiality, the paper recently came under fire following the 2017 acquisition of Lagardère by Vivendi, a company led by businessman and media mogul Vincent Bolloré (the acquisition is being investigated by the European Commission due to its potential to concentrate France's media in few hands). Plenty of new hires, including Albouy himself, were brought on board. Many readers were worried that the JDD would skew to the right as a result but staff insist that the title remains neutral. "The newspaper has evolved over the past year to become more open to representing the diversity of political voices in France," says Albouy, who is dressed in an impeccable navy suit. "For instance, we featured the prime minister, Élisabeth Borne, on the pension reforms but also the leader of The Republicans, Éric Ciotti, as well as Marine Le Pen of the far-right Rassemblement National and Jean-Luc Mélenchon of the far-left La France Insoumise." 
Even so, at a time when people are increasingly becoming disillusioned with politics, the JDD had to rethink its positioning. "There is political-news fatigue: politics has lost its lustre and is seen as dirty," says Jérôme Béglé, the JDD's managing editorial director, another new hire, who had spent 10 years at news magazine Le Point. "We found that our readers wanted to read more and longer features too – and not just about politics but also about social topics." That's why Béglé was brought on board to explore how the JDD could become more relevant to its readers. "I didn't want to create another supplement that would rival the main paper so we decided to launch a well-made monthly magazine with room for beautiful photography and more evergreen features," he says. 
The team studied competitors at home and abroad to create a publication based on what its rivals weren't doing. "We wanted a focus on literature and books, and investigative journalism," says Albouy, picking up some books from the office floor. A former editor at Le Parisien newspaper, Albouy was called in last spring to think up the format for JDD Magazine, which launched in November. Originally contracted for six months, he was asked to stay on to oversee all of the publication's platforms. "I had a month to think of a concept," he says from his glass-fronted office, as a train zips alongside the river Seine below. "It was an exciting time. I sat in [Béglé's] office, soaking up the atmosphere, the journalists' interests, the DNA of the JDD."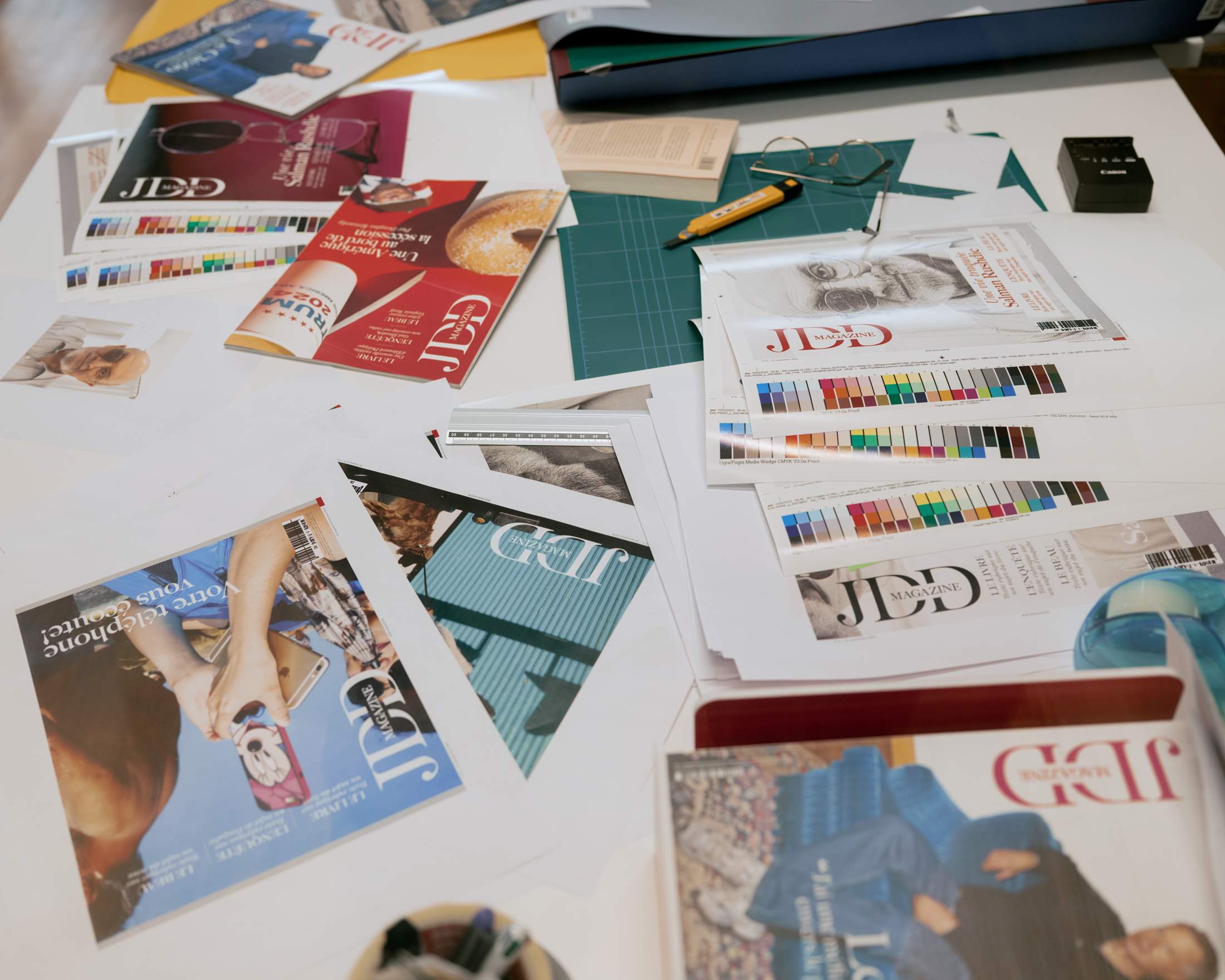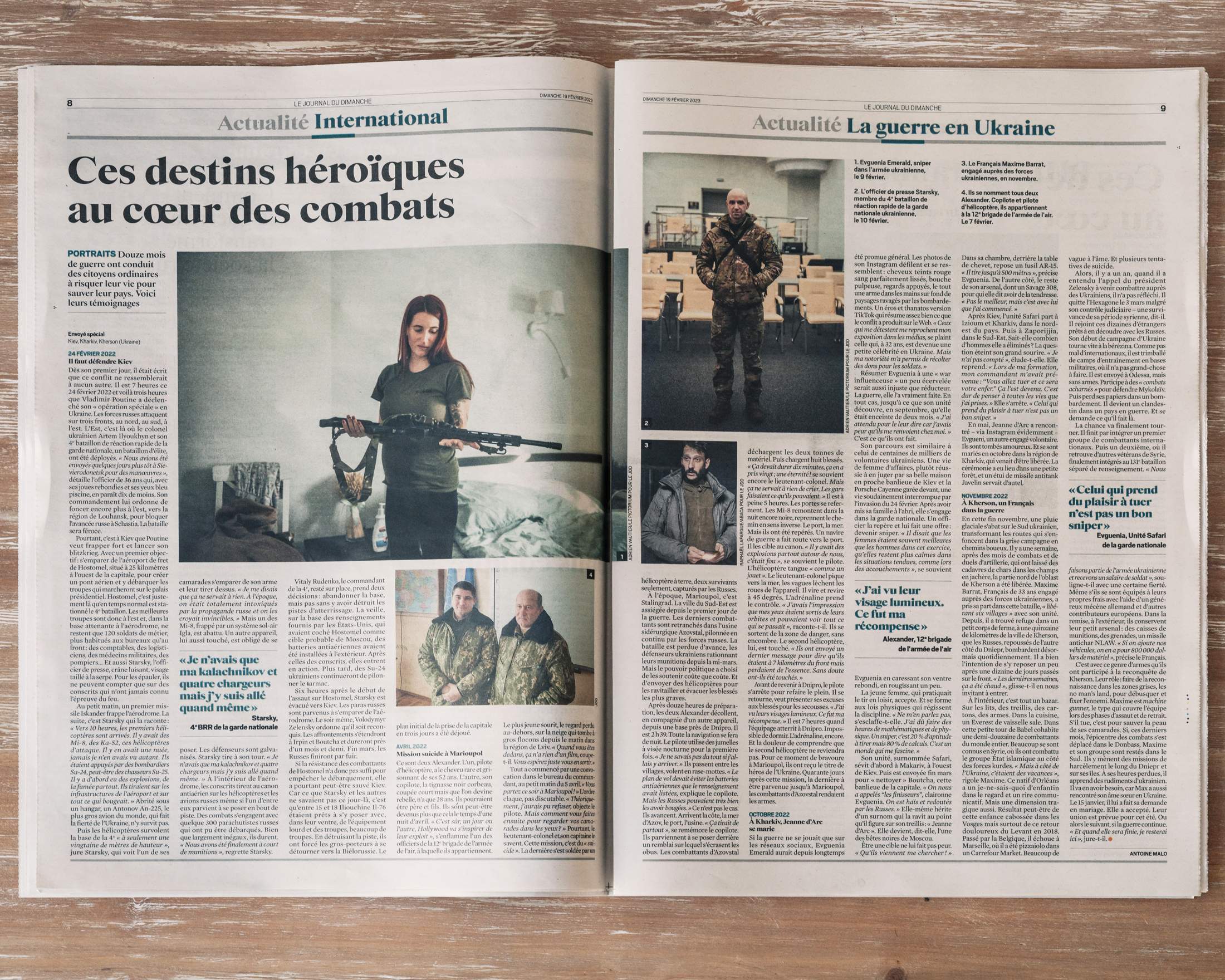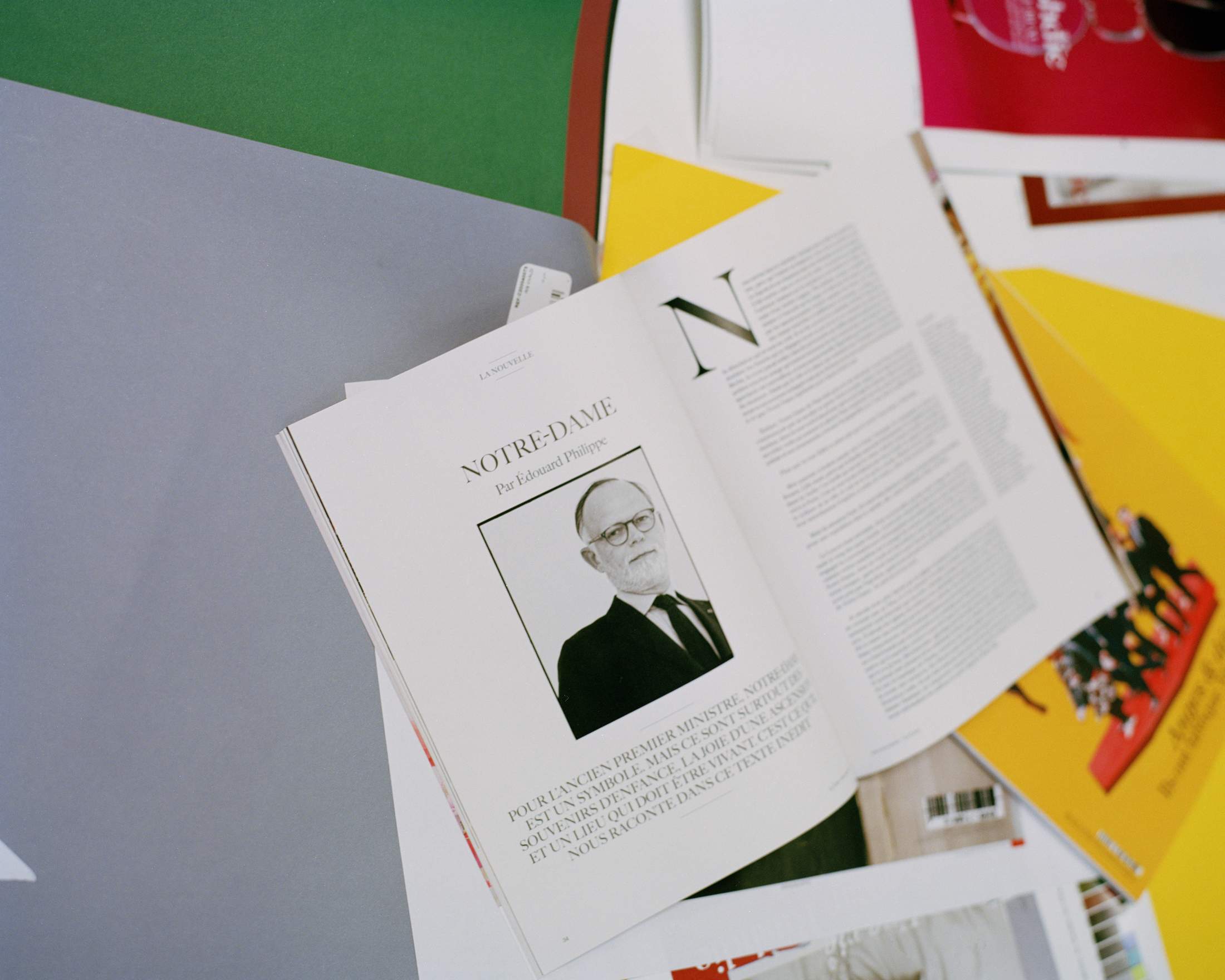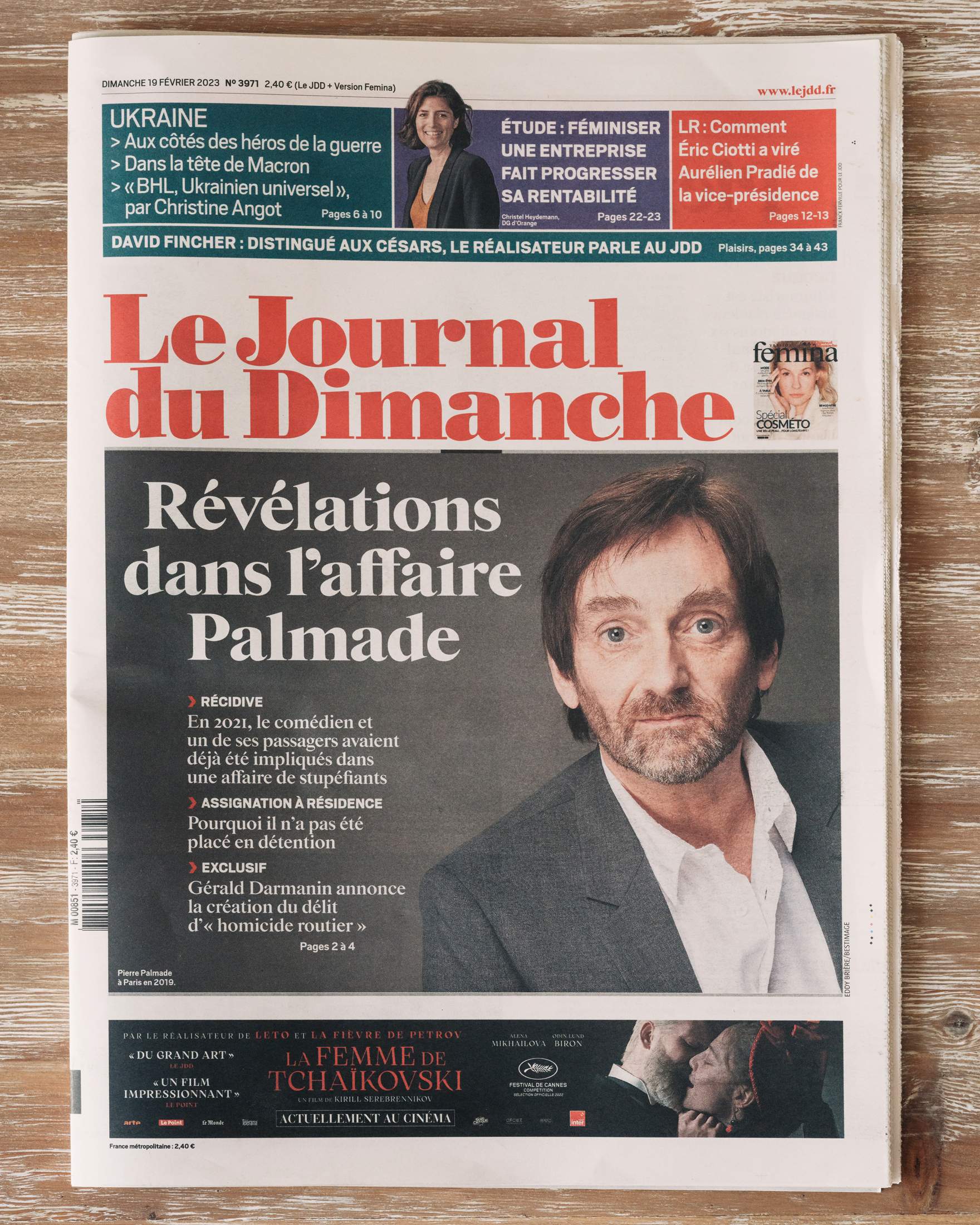 The idea that he alighted on was to create a magazine with three sections: the first on books, the next on society and the last dedicated to lifestyle. The sections would be the effect that the fatwa on the writer had on them. "We try to give every story a twist editorially and visually," says Delacroix. "It's about taking a different approach to a social topic, giving it a fresh angle and highlighting a link to book publishing," says Albouy. 
Every issue also makes a point of devoting plenty of pages to longform articles. "It's rare today to have this much room for features," says Albouy, as he leafs through a copy. "We wanted to give space to literature – not just new book releases or reviews but real content: interviews, investigative features, short stories… In France, book authors frequently delve into social topics as though they were documentary-makers, revealing hidden sides of important issues that then become newsworthy. Including their work allows us to operate at the crossroads between literature and society." 
That principle applies to many of the magazine's features. In a past issue, the team asked former prime minister Édouard Philippe, who is also a writer of political thrillers, to come up with a fictional short story. The editors also shipped a food writer to Lapland for a travel piece. "Sending a journalist who specialises in Michelin-starred dishes to report on the pared-back diet of the Sámi people was a way of bringing something fresh to the table," says Aude Revier, JDD Magazine's lifestyle editor, who was previously the editor of Air France Magazine. This slightly off-kilter approach is also taken in the fashion pages. "Our shoots are always linked to literature in some way," says Revier. "One referenced the Bloomsbury Group, another the animated film The King and the Mockingbird, which in turn was written by poet Jacques Prévert. We also add an element of storytelling so that our readers can understand the thinking behind the photos."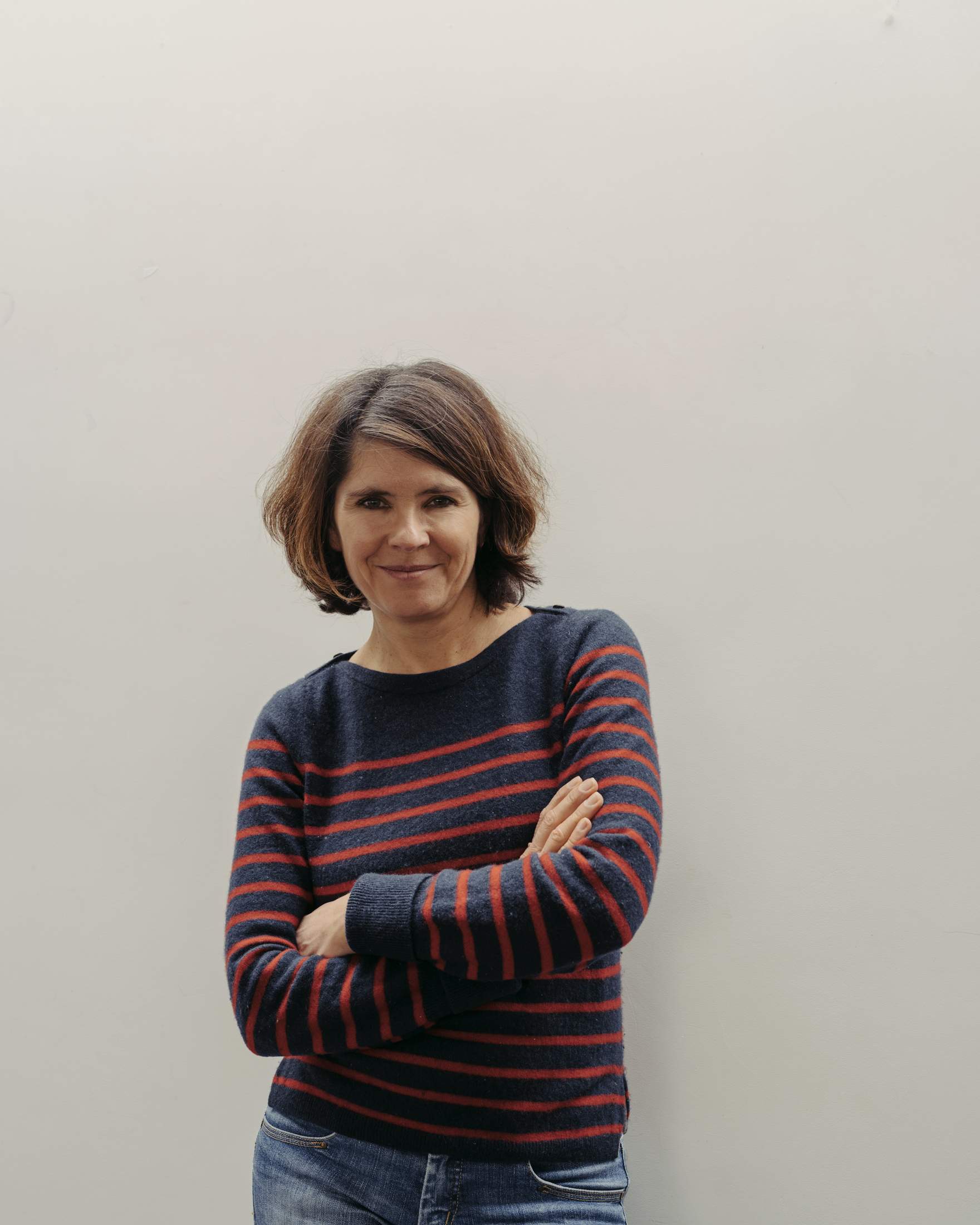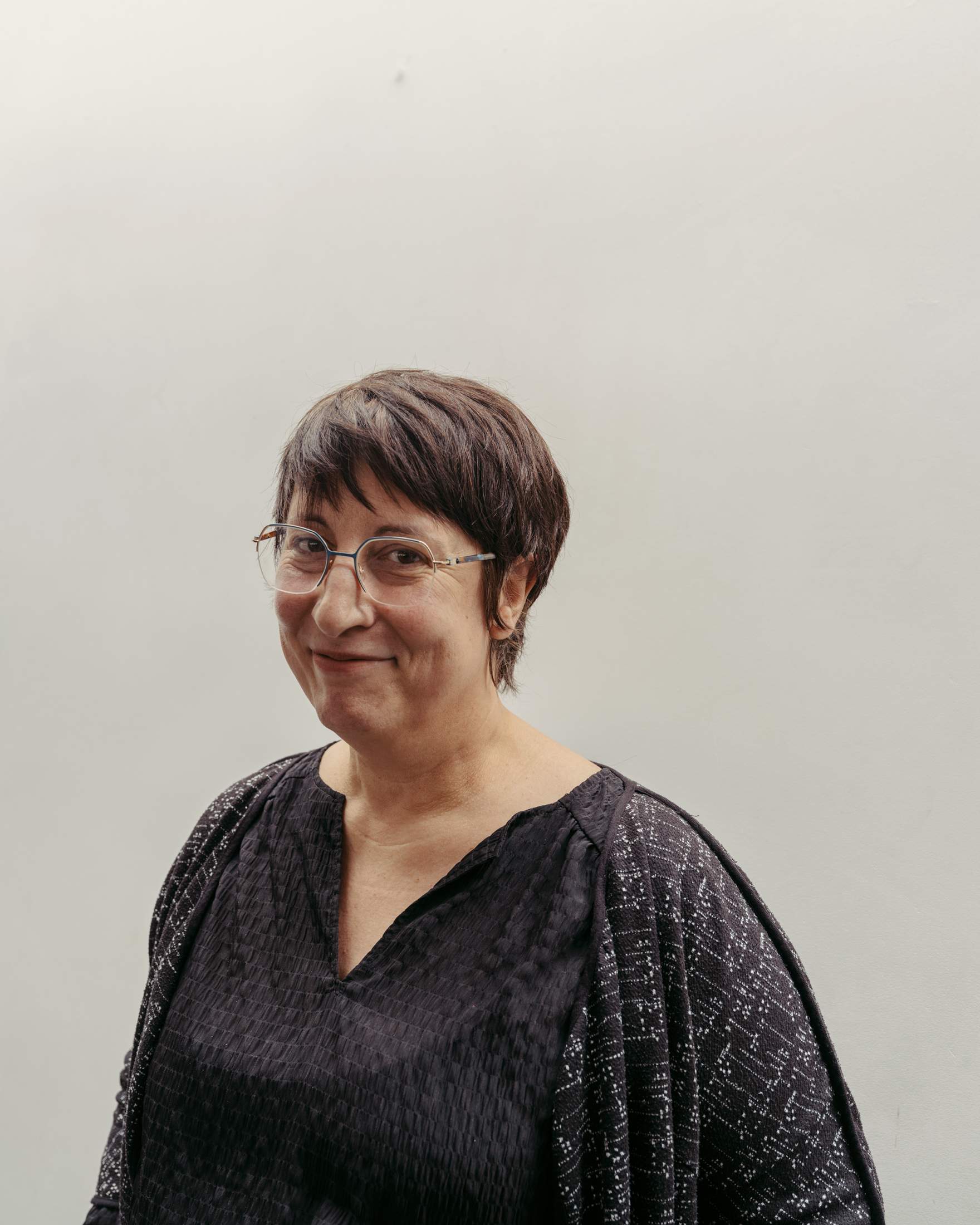 Having also worked for Dior Homme under creative director Hedi Slimane, Revier brings an edgy energy to her role. "We wanted to give readers something that they wouldn't find elsewhere," she says. "Our fashion shoots aren't extremely posed. A recent one was an ode to street photography, with candid shots of people. The outfits are also unisex for the most part. It's important to steep a magazine in our modern-day reality. I believe that if we want things to change, we can be drivers of that change through our content." As much as 90 per cent of that content, including imagery, is produced in-house. "Our starting point is that nothing is impossible," says Delacroix. "For example, photographers can shoot on film [instead of using a digital camera] if they want to. It's actually not that much more expensive. It's just about giving time to it."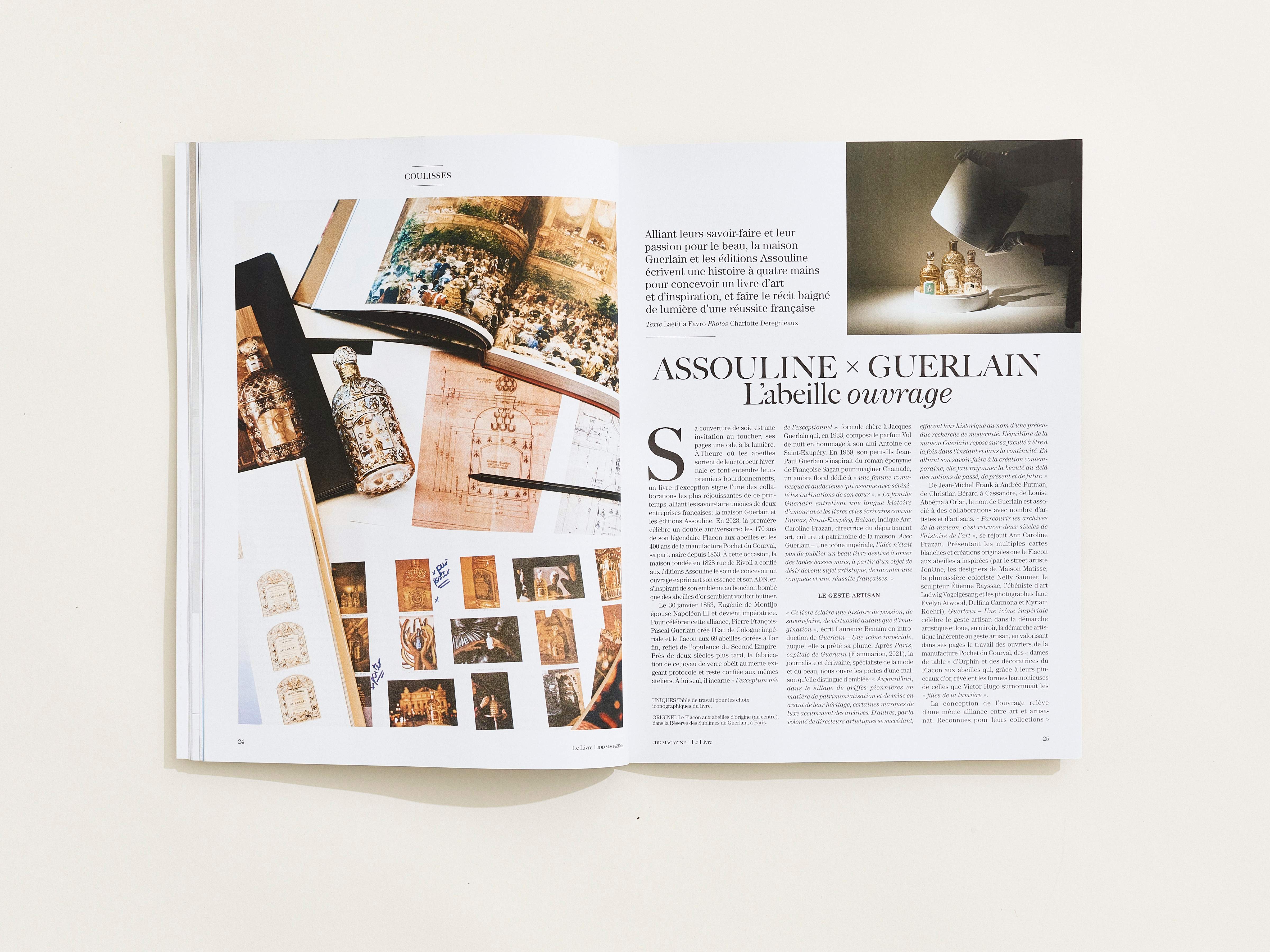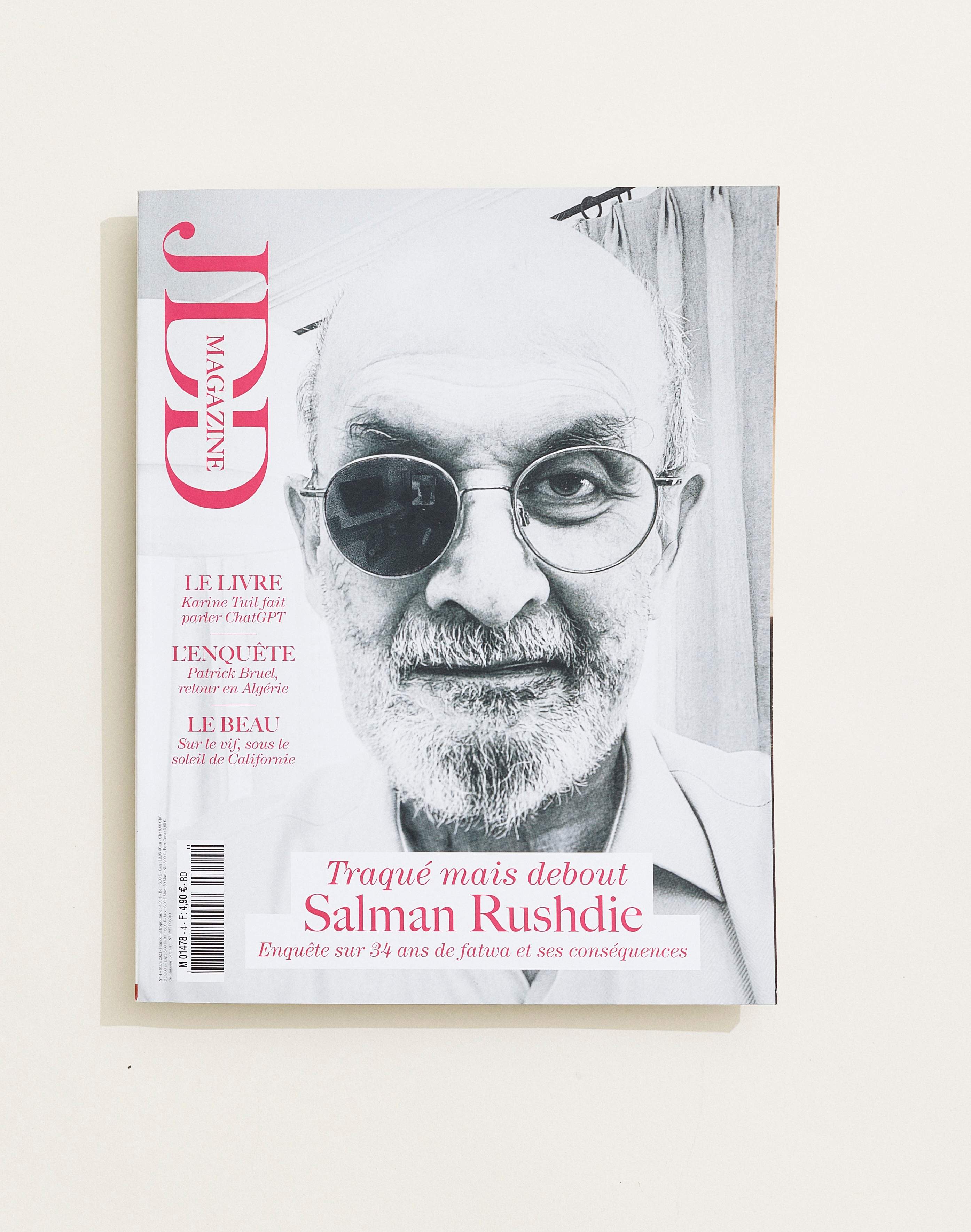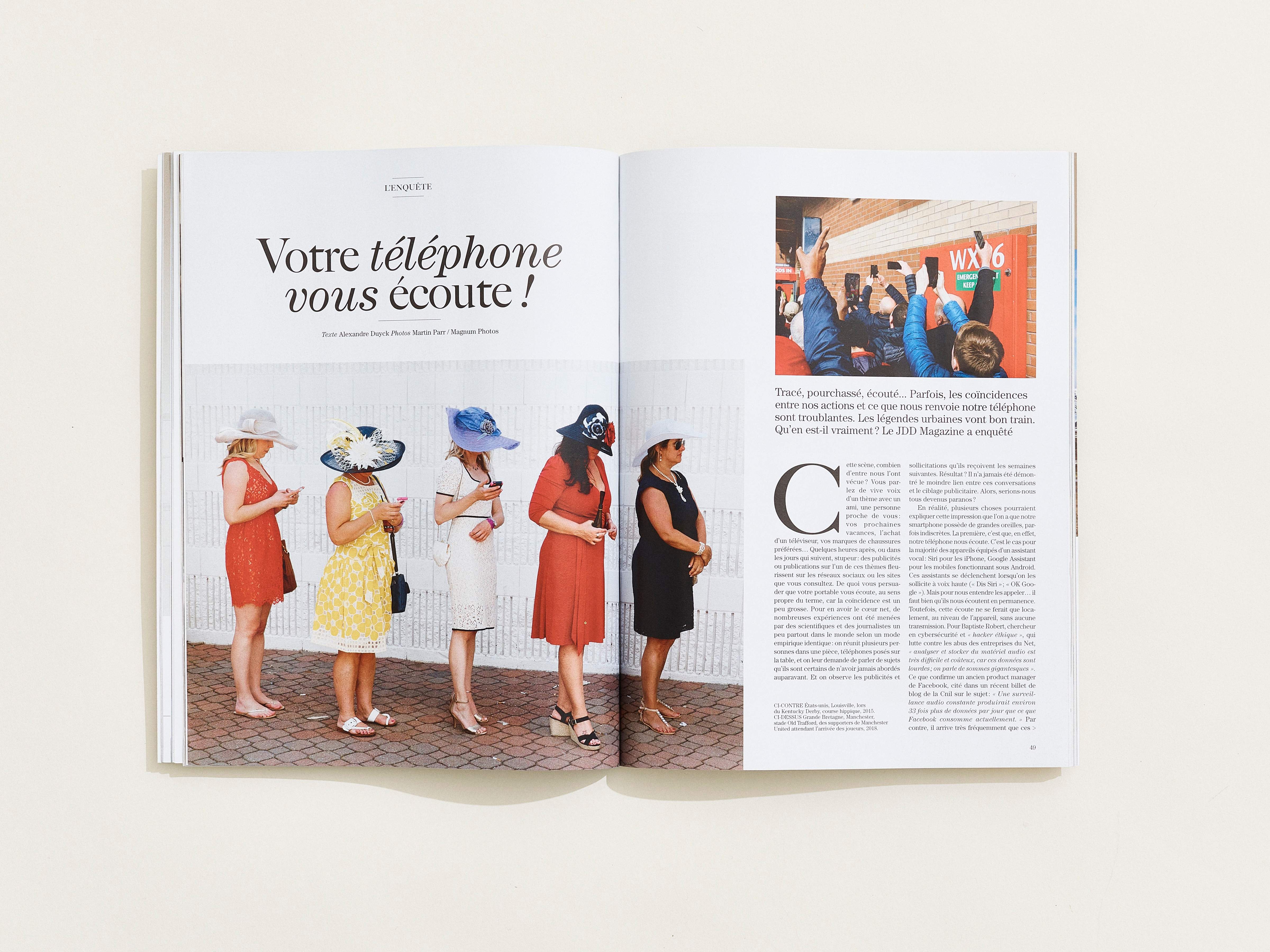 The luxury of this creative freedom is afforded in part by buoyant advertising sales: businesses are snapping up pages as they seek new quality titles in which to appear. Though the magazine is image-led, its soft-touch cover, thick paper and serif typeface lend every issue a book-like feel. Like a hard-bound volume, JDD Magazine is made to last. After debuting on newsstands as a newspaper supplement every last Sunday of the month, the title is then available to buy separately until the publication of the next issue. "It's extremely encouraging for us to see that our reader numbers haven't dropped since we launched," says Albouy. 
As we ascend to the building's rooftop, looking out at the surrounding skyscrapers, Albouy takes the long view and starts discussing the title's plans. Despite the JDD's commitment to print, there is an enhanced digital strategy in the works to appeal to a more connected readership. For now, however, the recent magazine launch is enough to keep members of the team on their toes. "We don't know what the future holds," says Albouy, sitting on a high metal stool. "Right now, we're revelling in the freedom and excitement of being part of such a thrilling venture."