Inventory: Food & Drink / Global
Great lengths
Whether you want a seafood restaurant halfway up a Swiss mountain, a sourdough loaf made from rare grain varieties or just a Parisian coffee that is worth the wait, this month's Inventory celebrates the establishments that go the extra mile to get things right.
A buzzy opening often comes with promises of gastronomic revolution. Thankfully, Trio, from the team behind Berlin's Otto, does not. "We're not reinventing techniques or flavour combinations," says the restaurant's head chef, Vadim Otto Ursus. "Our dishes don't need much explanation." Trio is co-owned by Ursus, Eva Alken and Clemens Roesch, all of whom wanted to start a more casual sister space to Otto.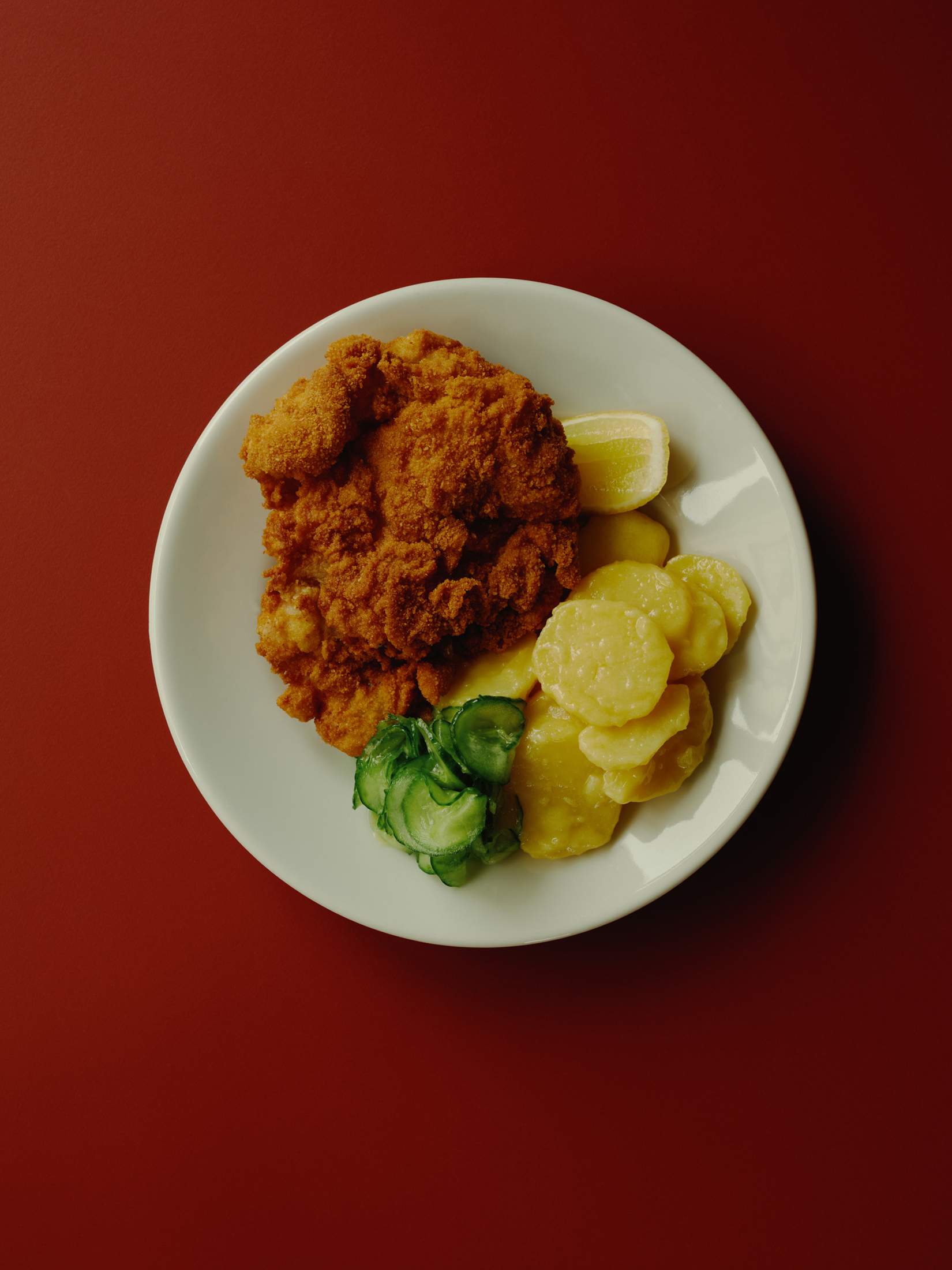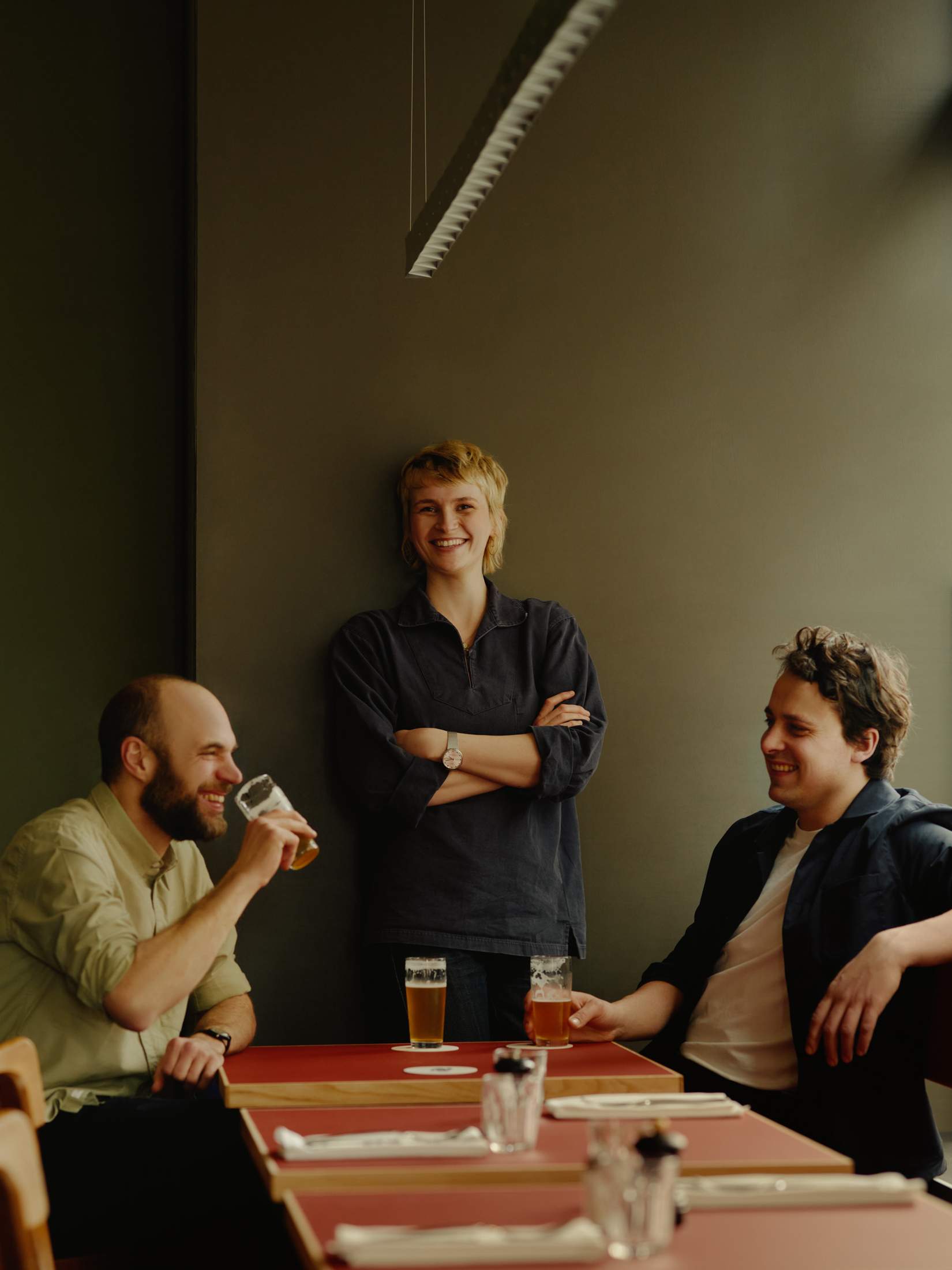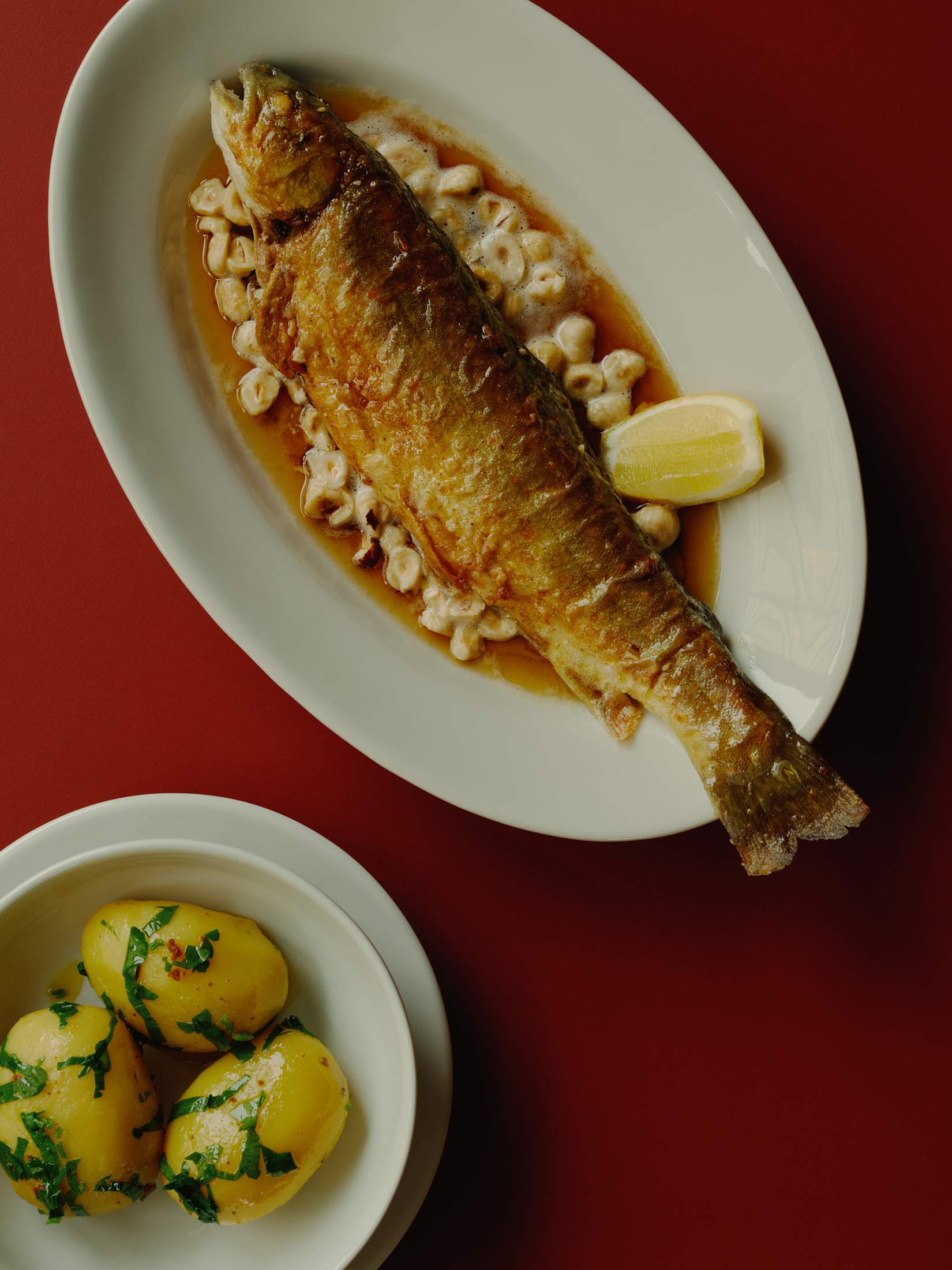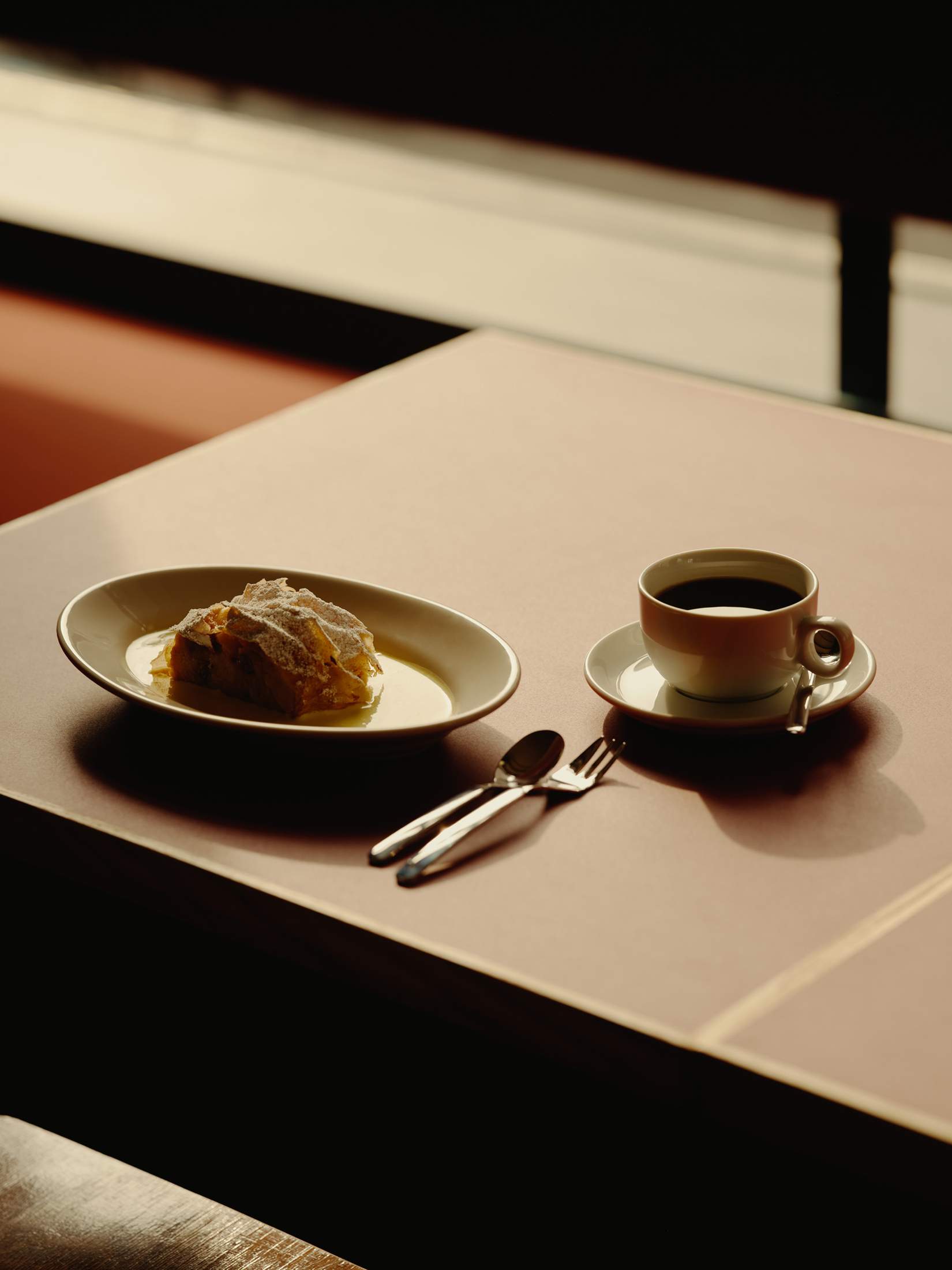 Behind a curving corner window in Mitte, guests can tuck in to a hearty menu of Austrian fried chicken, venison goulash and Königsberger Klopse or enjoy a draft beer and gherkins at the bar. 
The interiors are equally relaxed, with moss-green cabinetry and red laminate tabletops. "They just need some scratches," says Ursus with a smile. "We'll get there soon." 
trioberlin.webflow.io
---
You'd be forgiven for wondering why it makes sense to ride a ski lift more than 2,000 metres above sea level and into the snowcapped mountains of St Moritz in order to eat fresh fish. Or why a group's seventh location – its second outside Italy – deserves a closer look. But the new Langosteria on the slopes of Corviglia does just that.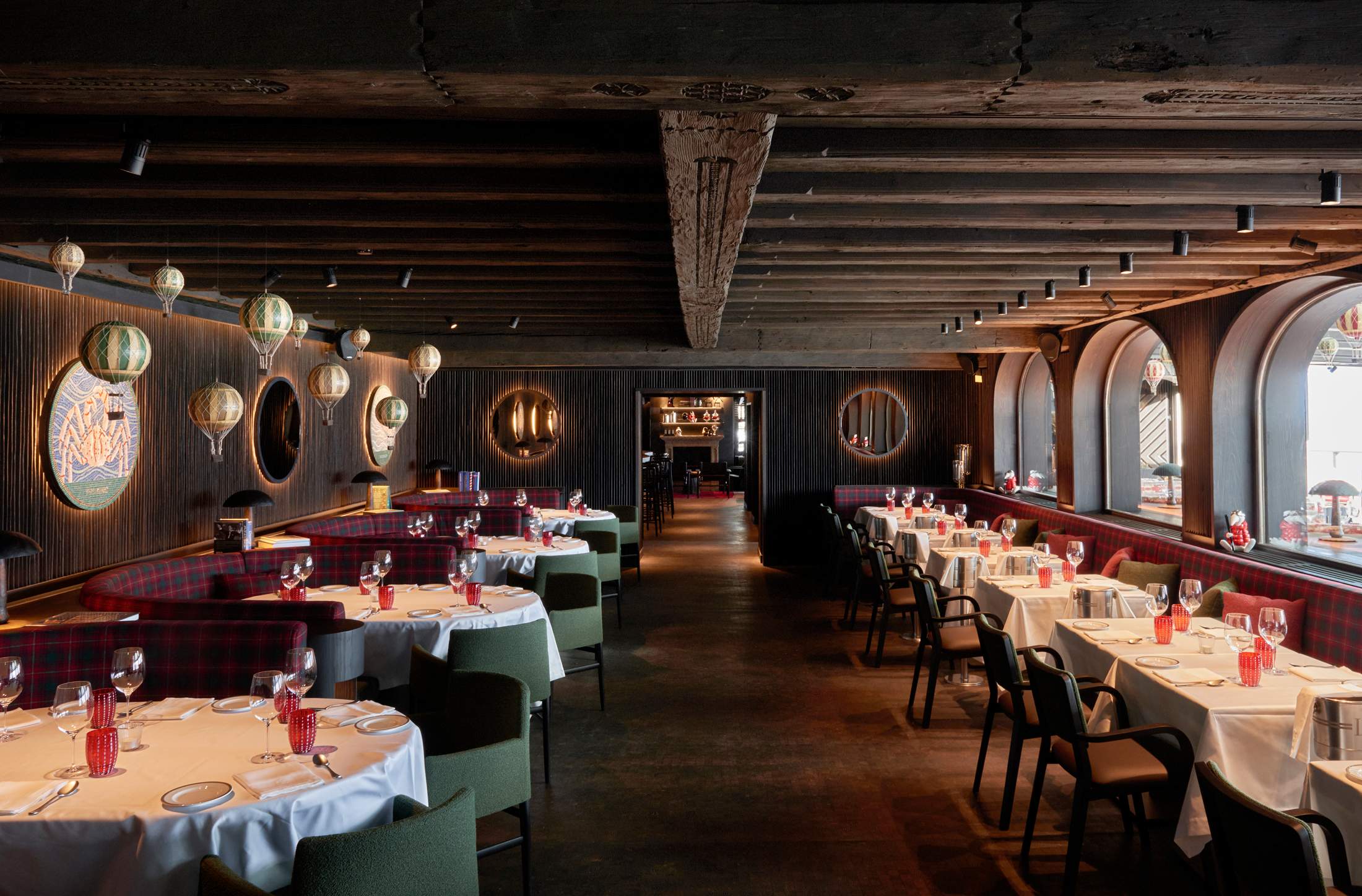 Clad in Moncler-designed uniforms, the 70-plus members of staff look as though they've hopped out of helicopters and skied into work. And with the open kitchen set behind a glass cabinet filled with Alaskan king crab, Norwegian langoustine and Sicilian red prawns, the Switzerland location somehow already feels like it is the natural centre of the Langosteria universe. But what to order? 
"The winner is the pasta," says founder Enrico Buonocore. "Paccheri with sea bass, lemon and capers is our famous dish." The main dishes are simple but sumptuous: Monocle was served prawns that had been poached for seconds and then mixed with lemon, shell-fresh clams tossed in tomatoes and baby-squid linguini dressed in a little olive oil. 
In fact, the complex theatrics are saved for dessert. Just when you think you've eaten every tiramisù that Italy can throw at you, the waiter unsheathes the house favourite as if it were an Adriatic jellyfish. Who says that you can't cast the mountain into the sea? 
langosteria.com
---
"If you have a friend over, you use your nicest tableware," says Kevin Vasic, co-founder of Recto Verso in the Marais. "We want our café to have the same quality." Vasic and partner Luís Mesquita opened Recto Verso in February and serve home-made cakes on Japanese plates. This attention to detail goes into the coffee. Vasic and Mesquita use beans by Norway's Fuglen Coffee Roasters and Sweden's Koppi to make filter and espresso-based drinks. Our Ethiopian pour-over took a few minutes to brew; time to bask in the café's homely charms. 
6 Rue Portefoin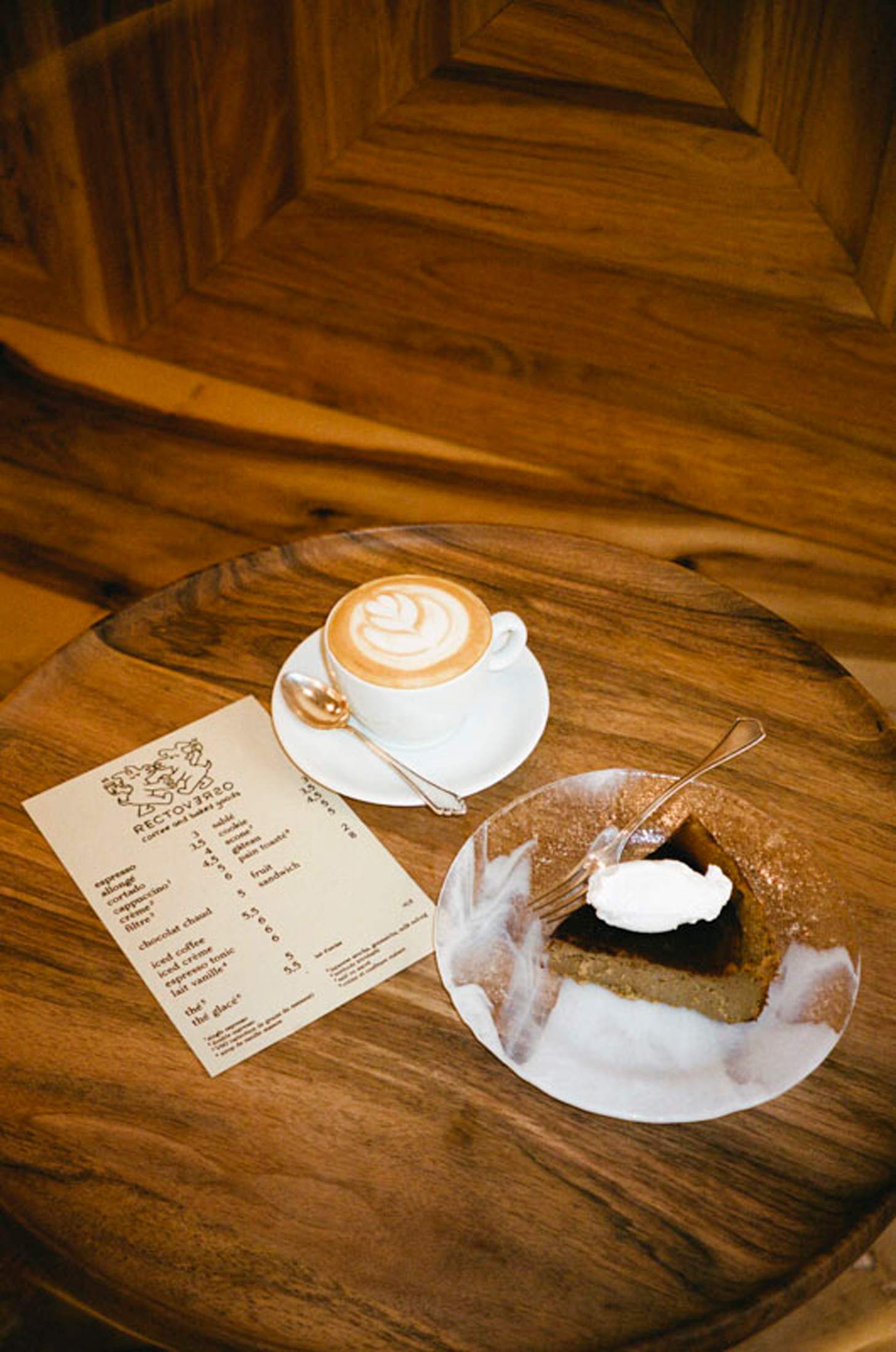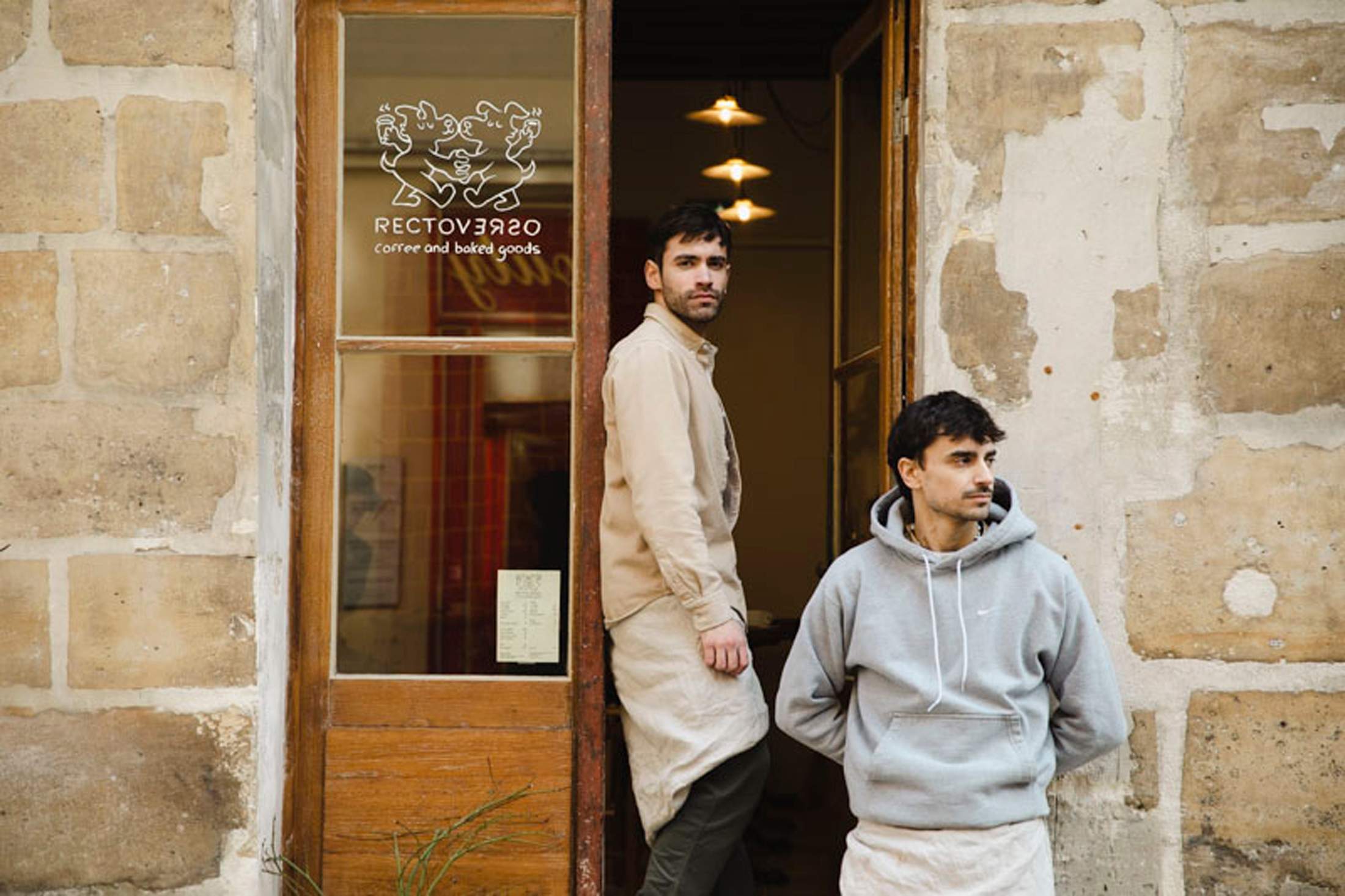 ---
Julius Brantner Brothandwerk 
Munich 
If there is one ingredient that Julius Brantner values most, it is time. "Like a fine wine or good cheese, bread becomes significantly better when you respect its natural maturing process," says the third-generation baker. Instead of taking over his family business, Brantner opened his own bakery in Munich where he uses only organic ingredients and wants to "make gluten sexy again". Whole rye grain is used for a sourdough that rises for at least 24 hours. This allows the bread to develop a fuller flavour and reduces levels of hard-to-digest carbohydrates that can result in allergic reactions. Excellent bread takes time so Brantner and his team work long hours. They only shut up shop when the last loaf is sold.
julius-brantner.de
---
Recipe / Aya Nishimura 
Japanese Swiss roll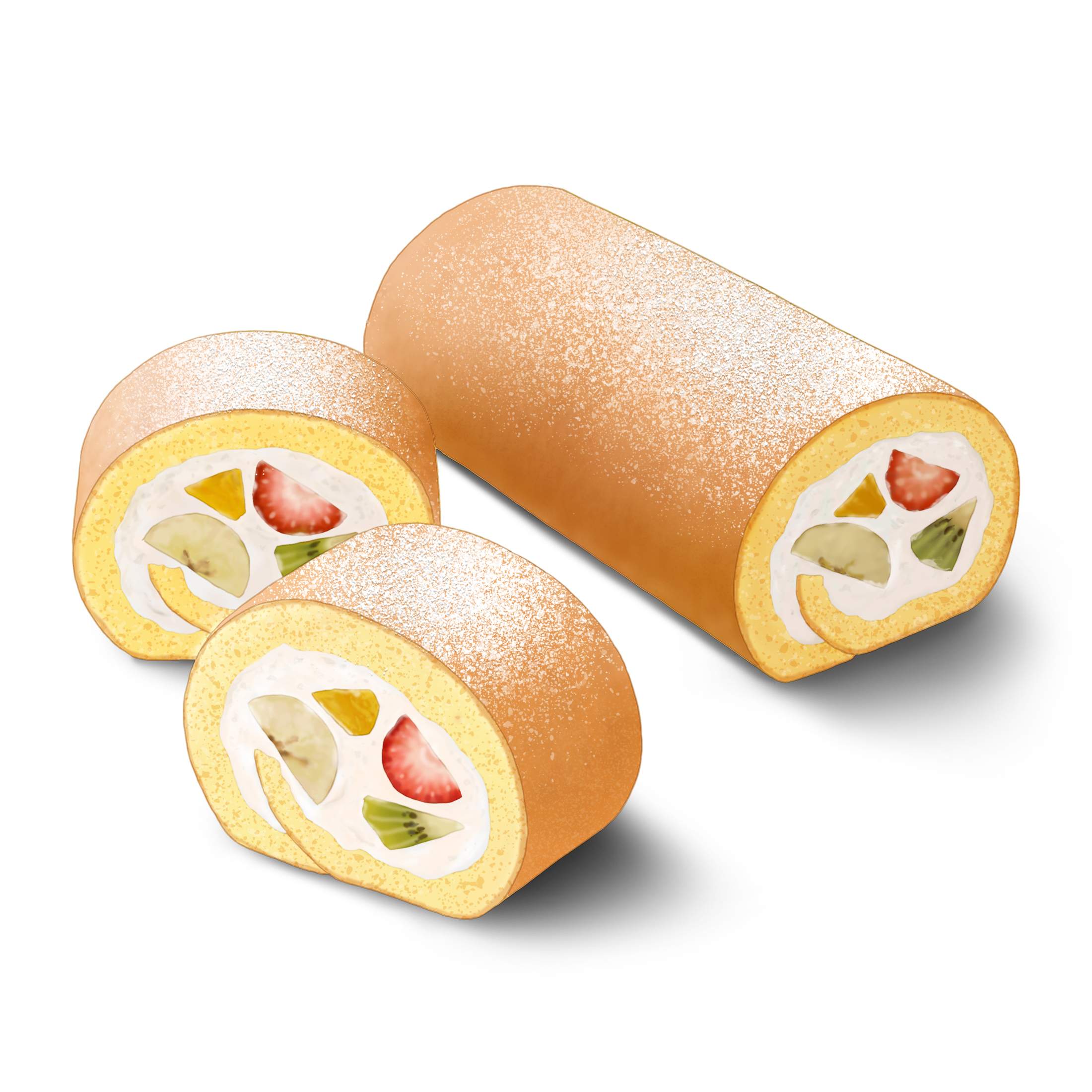 This show-stopping, feather-light Japanese version of the classic dessert is well worth all the whisking. 
Serves 10 
Ingredients 
3 medium eggs 5 tbsps caster sugar 1½ tbsps neutral oil 1½ tbsps whole milk 5 tbsps plain white flour, sifted 300ml double cream Sugar, to taste 1 kiwi, peeled and sliced 1 banana, peeled and sliced 5 strawberries, quartered 
Method 
1. Preheat the oven to 200C (180C fan). 
2. Separate the egg whites from the yolks and place in two separate bowls. 
3. Beat the egg whites with an electric whisk until they double in volume and bubble uniformly. Add 1½ tbsps of sugar and beat for a minute. Add another 1½ tbsps of sugar and beat until the mixture is glossy and forms a firm peak. 
4. Beat the egg yolks and the remaining sugar in another bowl. Once the mixture turns creamy yellow and thickens, add the oil and milk. Beat for a minute. Add the flour bit by bit, mixing until fully incorporated. 
5. Add a large spoon of egg-white mixture to the yolk mixture. Gently incorporate it using a large metal spoon to keep air in the mix. Add another third of the egg-white mixture and repeat. Add the rest of the mixture, making sure that there are no visible clumps. 
6. Gently pour the mixture into a 24cm by 33cm baking tray lined with baking parchment. Use a spatula to spread the mixture evenly. Bake in the oven for 7 minutes. Turn down the oven to 180C and cook for another 7 minutes. 
7. Remove the cake from the oven. Let it cool completely on a wire rack and cover with a tea towel. 
8. Flip the sponge upside down and carefully peel off the baking paper. 
9. Slice off the end of the cake at a slight angle to help it close when rolling. 
10. Whip the cream with the sugar to taste until it forms soft peaks. Spread the cream over the cake leaving a 2cm gap. 
11. Arrange the fruit on top of the cream. Lift the bottom of the sponge and roll firmly. Wrap with clingfilm and rest in the fridge for 30 minutes. Remove the clingfilm and serve. 
ayanishimura.com
---
Less than a year after his opening his liquor-shop-cum-bar Nomura Shoten (see Issue 156), Soran Nomura started this new cocktail bar. "This is my main base," he says of Quarter Room. There are six staple drinks and ever-changing specials. Our favourite is "woman with fan", a negroni made with fig-leaf gin, cacao liquor, roasted tea, Pedro Ximénez sherry, white chocolate and cues from Modigliani's eponymous 1919 painting. It's proof that inspiration can be found in confounding places but the result requires no explanation.
5-10-7 Daita, Setagaya, Tokyo