Fashion: Made in... / Athens
Greek revival
Fashion brands are focusing on authenticity and sustainability, and the drive to promote traditional manufacturing and shorten supply chains is reinvigorating makers. In the first of a new series, we find the firms defining a city's fashion culture. First stop: Athens.
Athens is rapidly becoming a prominent creative centre, as young Greeks increasingly choose to return home from overseas and take over family businesses, rather than chase opportunities abroad. Equally, expats in search of a higher quality of life have been putting down roots in a city where there is sunshine all year, lively nightlife and a lower cost of living than in many other major European centres.
This new wave of Athenians is helping to secure the future of long-standing family businesses, as well as setting up new fashion labels and creative studios offering fresh perspectives on Greek design. Believers in the value of responsible manufacturing, these designers are sourcing fabrics in Greece and collaborating with the city's historic artisan workshops, which, until recently, had been struggling with dwindling demand. Now orders are on the rise and those visiting Athens have more opportunity to engage with local craft and new fashion names. Here, in the first of a new series, monocle rounds up some of the best locally produced labels to discover on your next trip. 
---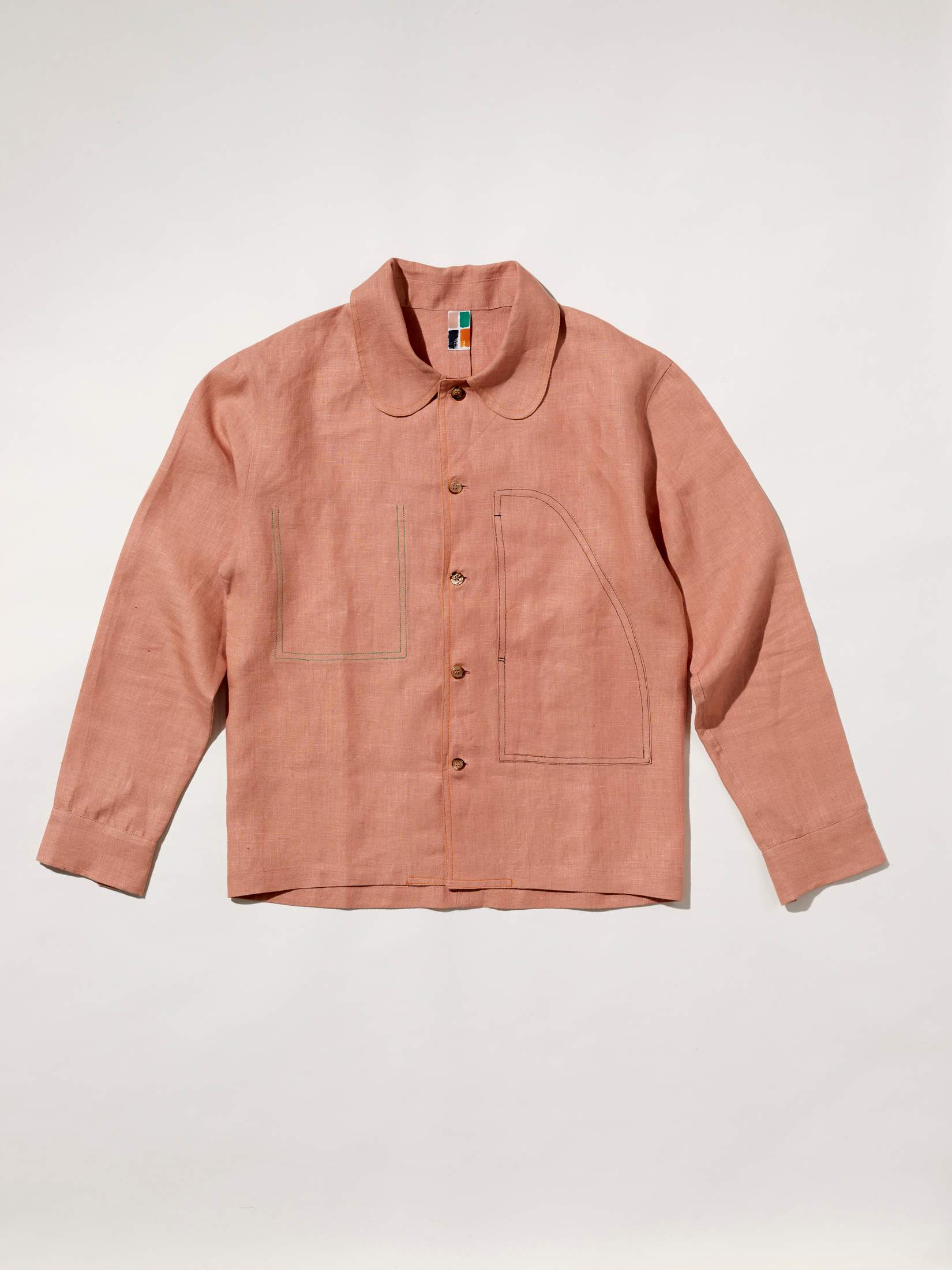 1.
Utility players
Ruben Bansie
Working exclusively with Athens' House of Shila, artist Ruben Bansie created a line of unisex shirts for the new hotel group, handmade using fabrics sourced in the city. The linen La Camargue shirt features neat lines and an oversized workman's fit, contrasted with bold hems and stitching around its three pockets. 
shila-athens.com
---
2.
Fabric of the city
Unsung Weavers
Elina Tseliagkou was inspired to start fashion label Unsung Weavers when she came across an aunt's long-forgotten dowry. In the past, brides in Greece received handwoven fabrics that were used as blankets on the marital bed. "So many of these are in drawers and forgotten about," says Tseliagkou who went on a quest to find more examples. "These materials carry the labour of each of the weavers," she says. Tseliagkou now designs utilitarian outerwear from these heavy blankets, which she sources from mountain villages. The one unifying trait is that these folk fabrics still tell the stories of the weavers who once spun them.
unsungweavers.com
---
3.
Staying in step
Melissinos Sandals
The craftsmanship needed to make durable summer footwear is still going strong in the heart of Athens. Over three generations, the Olgianna Melissinos workshop has become among the most steadfast and trustworthy of all Greek cobblers. The craft of sandal-making began in this family in the 1920s when George Melissinos opened his atelier to great success. His son then inherited the business, taking their soft but sturdy leather footwear to new levels, drawing in clients such as Jackie Onassis, Sophia Loren and even the Beatles. Now, Olgianna Melissinos, daughter of Stavros, continues in the family business, creating Greek sandals with the same commitment to handcraft and the "Made in Athens" label as her father and grandfather.
melissinos-sandals.gr 
---
4.
Jewel in the town
Apiliotis
Unisex jewellery made from recycled silver makes up the offering from Apiliotis, a label that operates out of the Kypseli neighbourhood of Athens. The minimalist jewels are handcrafted using locally sourced semi-precious stones and recycled silver to form everyday pieces. Its undulating ring bands can be stacked, making for collectible items. 
apiliotisjewellery.com
---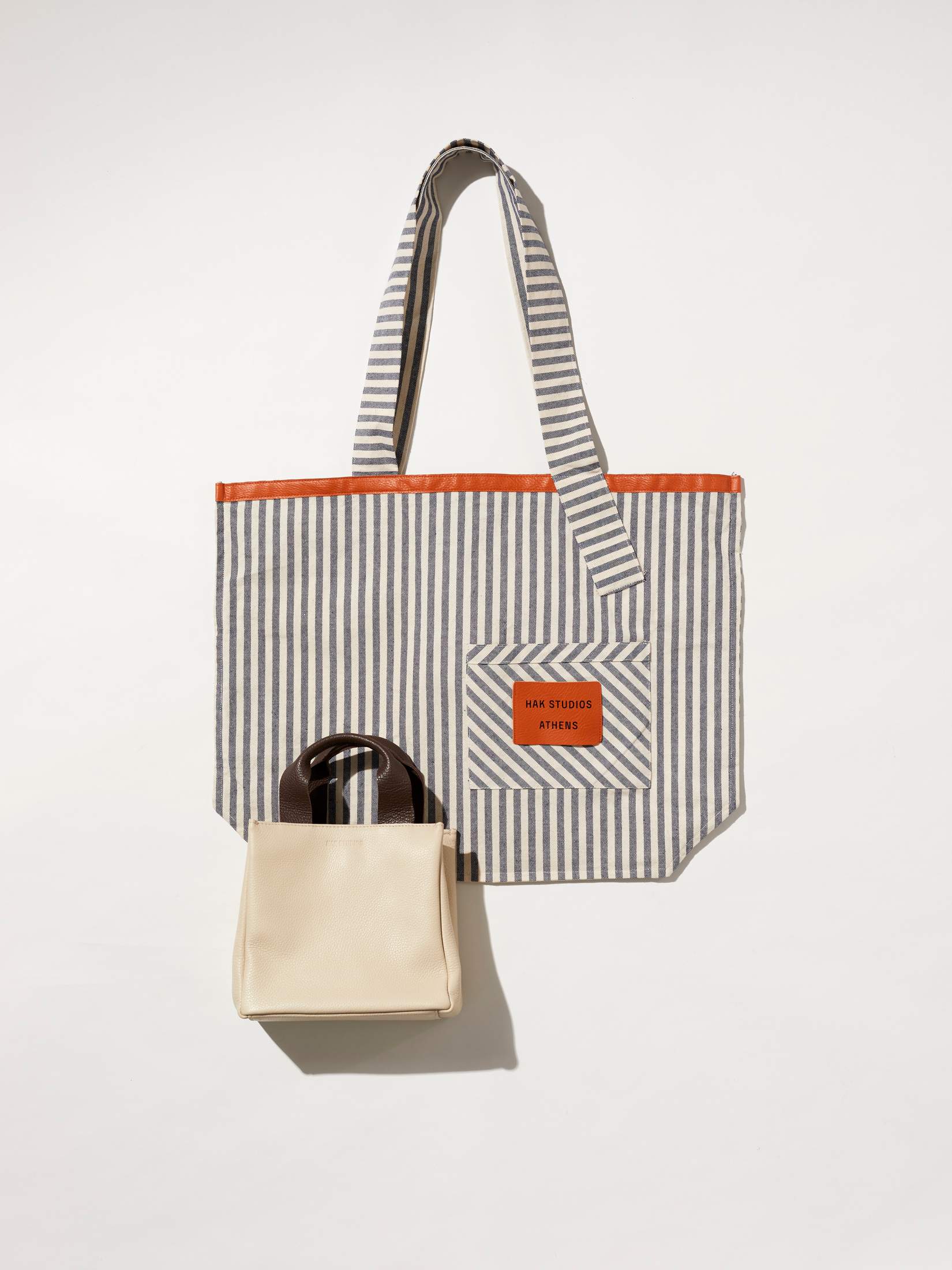 5.
Lifelong journey
Hak Studios
Hailing from Kastoria, a Greek city that has been central to the country's fur and leather trade, Alex Kotoulas was raised in artisans' workshops and learned to sew from a young age. Now he runs Hak Studios, a multidisciplinary brand that encompasses hand-crafted bags, leather accessories, ceramics and artwork made from materials found in Greece. Kotoulas's first design was the Voyager backpack, which marries durable canvas with supple leather. "I wanted to create something that could transition between my Athenian life and summer on the Greek islands," he says. 
hak-studios.com
---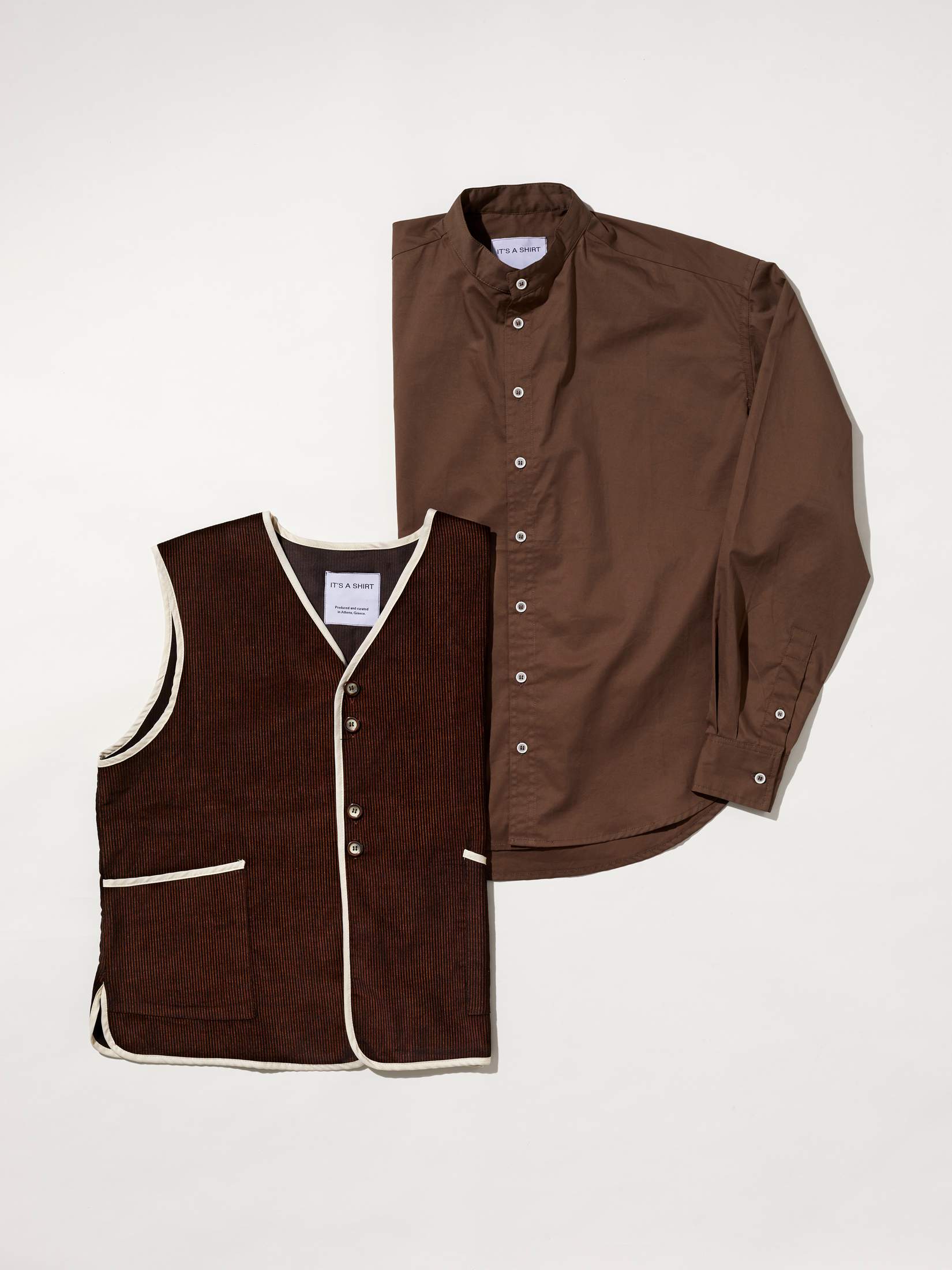 6.
Collar co-ordinated
It's a Shirt
It's a Shirt was born out of a father-daughter collaboration between Christina and Konstantinos Christodoulou. Raised in the port town of Piraeus, Christina was exposed to the family's garment workshop from a young age. The firm's studio in Athens is now dedicated to unisex shirts and smart tailoring, made using vintage and deadstock fabrics sourced in Greece. "I usually search for materials such as furniture fabrics, English wool or Italian jacquards," says Christina. Look to the classic collection for unisex shirts that can be worn all year. 
itsashirt.gr
---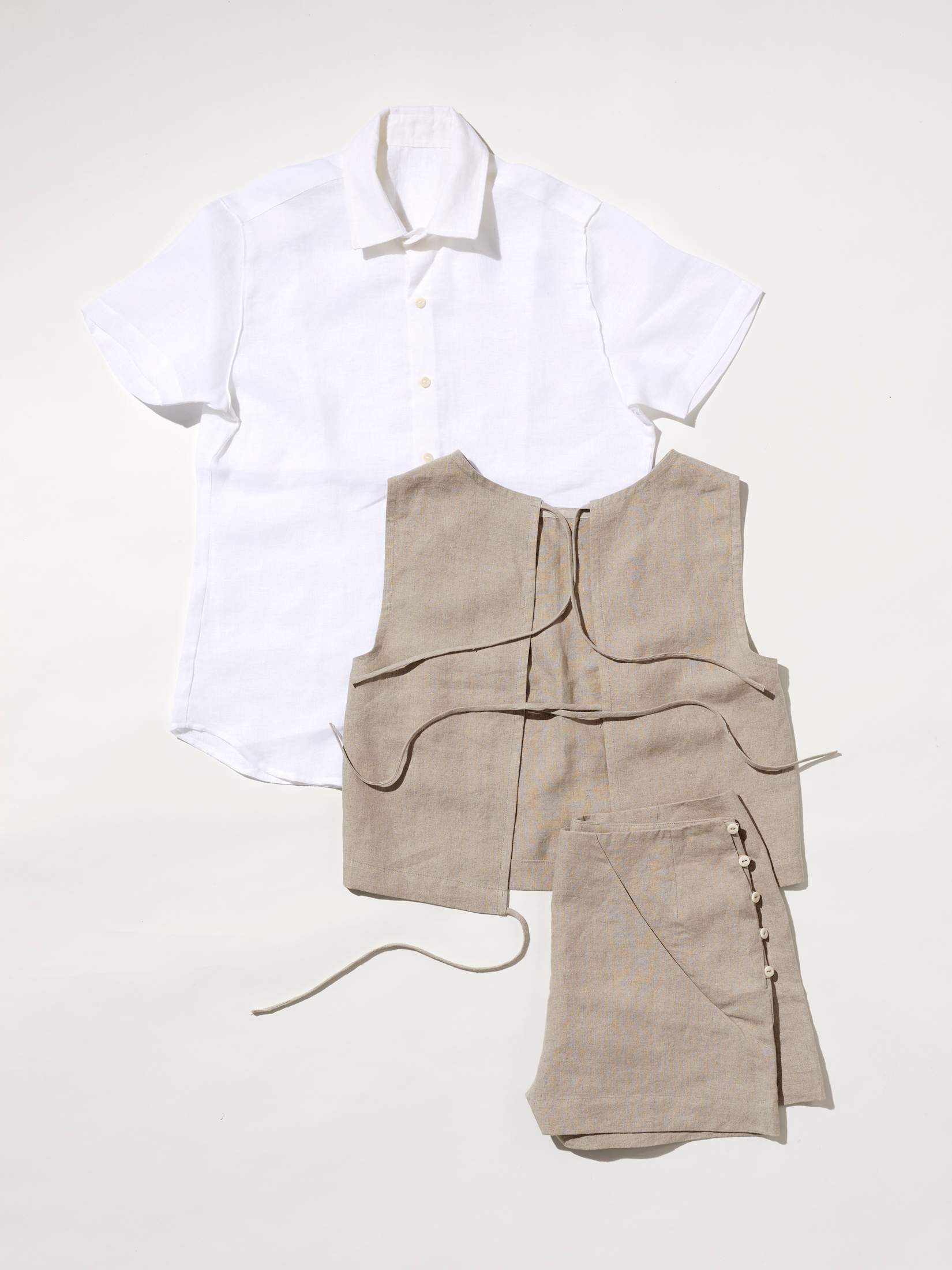 7.
Breezy does it
Lefko
Made-to-order linen label Lefko began as a project to empower refugees and victims of human trafficking who were seeking asylum in Greece. Now the label, whose pieces are manufactured in the Votanikos area of Athens, relies on Shafi, a Tajikistani tailor who arrived in the city via a refugee camp on Lesbos, for its lightweight summer pieces. Shafi crafts every linen item by hand, using fabric produced by family-run textile business Savvidis. Lefko, which means "white" in Greek, is a nod to the label's commitment to a transparent supply chain and fully biodegradable materials. The breezy Apollo men's shirt is designed with a relaxed fit in mind, so wear it untucked.
lefko.co