Fashion: Briefings / Global
Hello Sunshine
As the skies brighten, now is the time to stock up on sunglasses, seasonal collaborations and the shoes to be seen in this summer. Plus: the bag to put them all in.
According to Ahlem Manai-Platt, unlike some of the high-end eyewear brands out there, her sunglasses are not supposed to just sit on a shelf and be looked at. "Our frames don't wear you," she says. "They're well-made and, yes, expensive but they're there to be worn." 
Ahlem launched in 2014 in Venice, Los Angeles, and the brand is now rapidly expanding its retail footprint to New York, San Francisco and most recently arriving in Paris's Rue du Dragon. While the San Francisco shop encapsulates Ahlem's minimalist Californian aesthetic, in Paris the brand worked with Stockholm's Specific Generic studio to create a space that is steeped in modernist abstraction. 
This most recent opening is something of a homecoming for the eyewear brand: all of Ahlem's collections are crafted in workshops north of Lyon and take design cues from the Bauhaus. "It's making that link between beauty and functionality," says Manai-Platt. "It's all about the simplicity of the circle, square and triangle." 
---
School friends Park Min Ku and Lee Jongmyung were in the right place at the right time when they launched Seoul-based casualwear boutique Random Walk. Park, then a banker, was in search of a career transition, while Lee, a buyer, had already been plotting the opening of his own shop. Since then the two have been searching for brands that value craft and preferably produce their collections in-house. "It's an important part of our commitment to high quality," says Lee. The first brand that caught their eye was Mackintosh, the Scottish raincoat maker founded in the 19th century.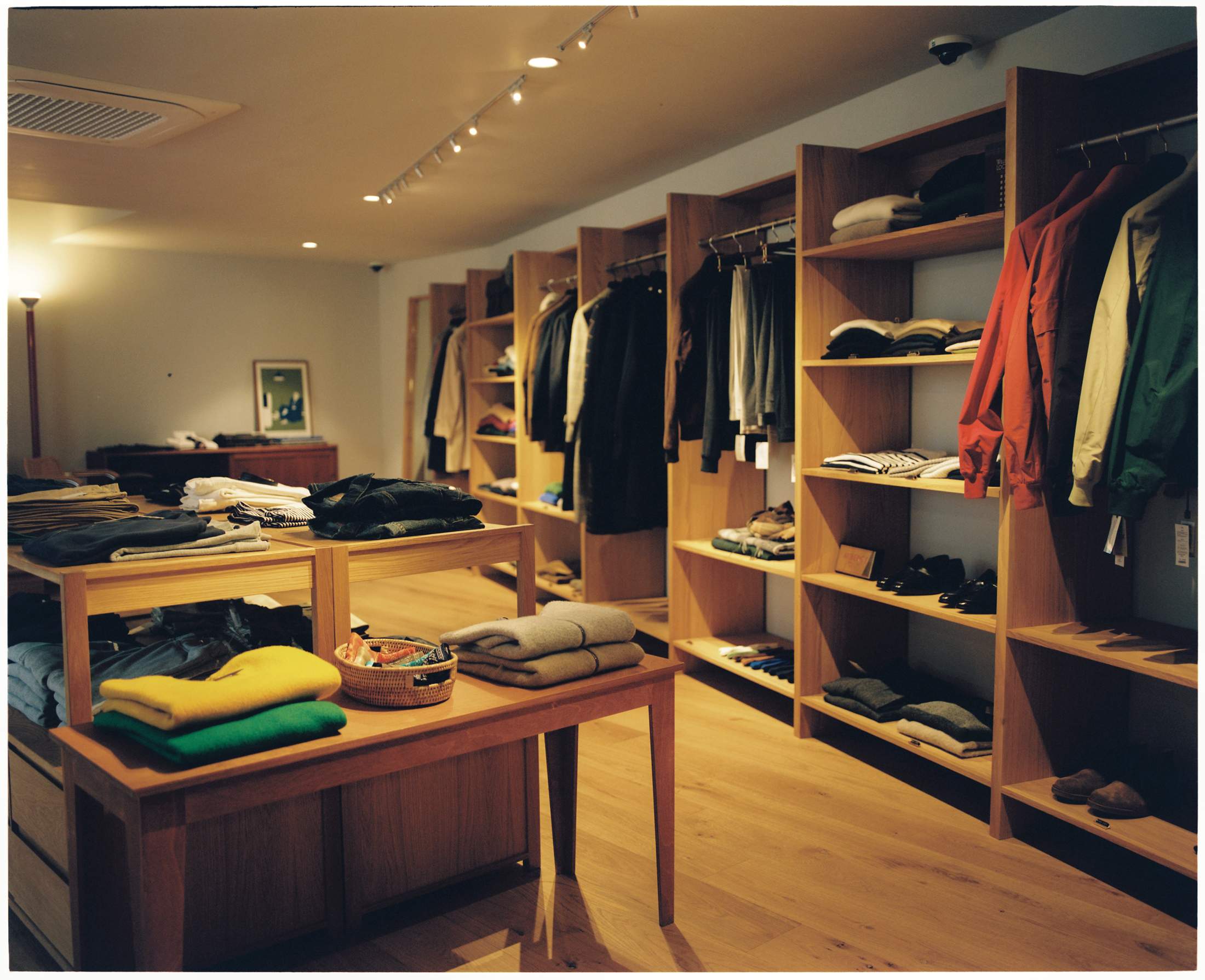 After a few years of operating online, Random Walk set up shop in Apgujeong-dong, a once-fashionable neighbourhood that had been bogged down by sky-high rents. Thanks to their roaring business – they have since more than doubled their boutique's space – the entire street has had a boost and is now teeming with clothiers and their dapper clients. Here, they discuss the latest shopping trends and their growing in-house label. 
How have you been navigating the post-pandemic fashion landscape?
park min ku: While suits are less popular in the workplace, people are now looking for well-made casualwear to wear to work, with more possibilities for mixing and matching.
How do you see Seoul's retail landscape evolving?
lee jong myung: People still want to try clothes on and they want advice in real life. What is the best length or shape for a pair of trousers? That depends on the customer. Even in the beginning [when operating as an online shop], we were telling our customers to visit our office and try on the clothes in the corner. 
What's next for Random Walk?
park: We have so many ideas. We've launched our private brand, RW Library, which is manufactured in a selection of our trusted workshops in Japan. We're looking to expand the range into womenswear and hope that more people can visit our shop to experience the clothing in person. 
lee: We're also looking at more lifestyle brands, from tableware to carpets. 
randomwalk.co.kr
---
Mr Porter X Arket 
UK & Sweden
Mr Porter has debuted a menswear line with Sweden's favourite high-street player, Arket. Inspired by the great outdoors, the line is joyful and filled with bright staples: think anoraks for rainy spring days, striped knitted rugby shirts and quilted vests.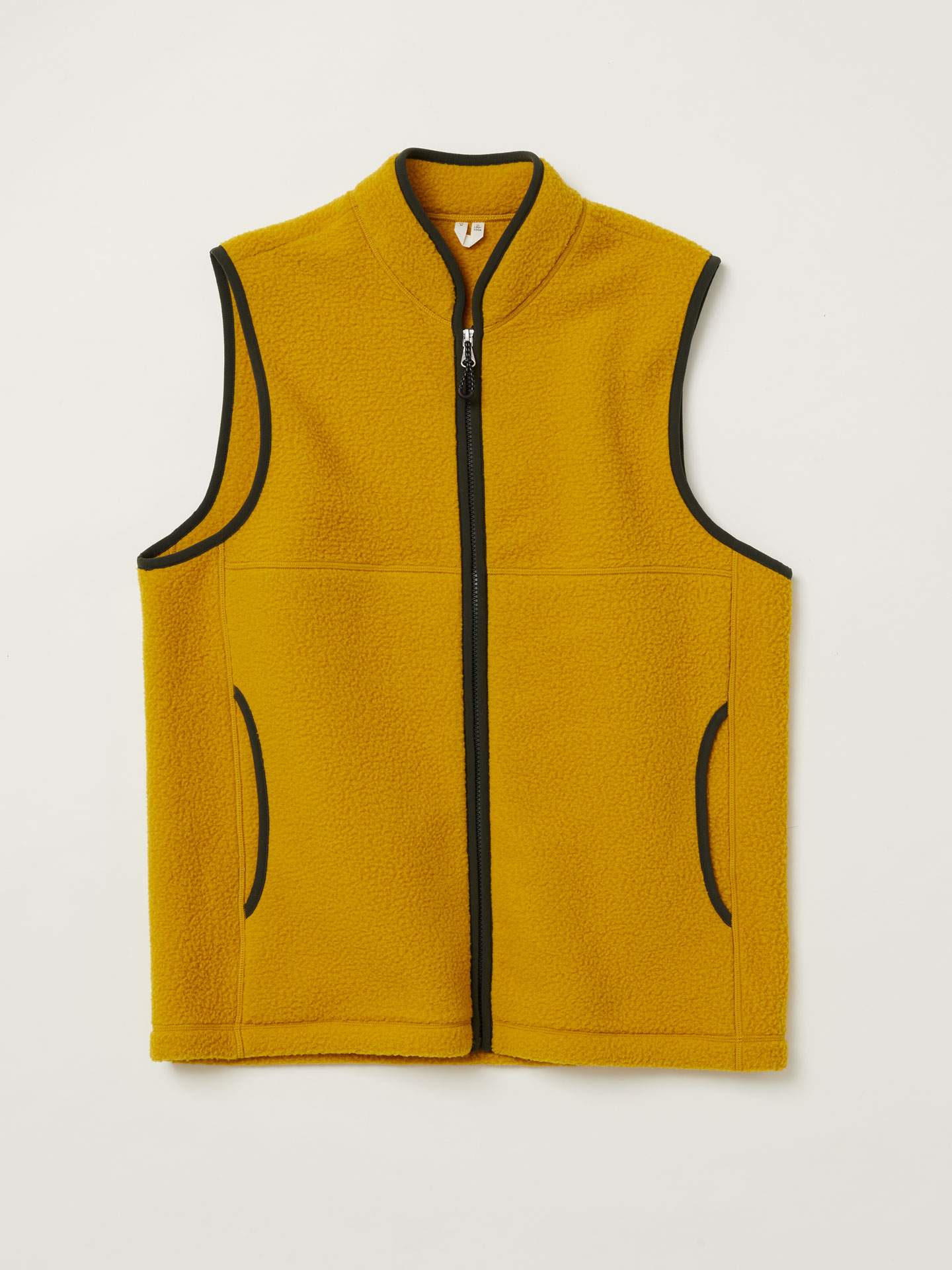 It's rare for luxury retailers to rub shoulders with the high street but Arket's commitment to classic Scandinavian design made the brand an appealing partner for Mr Porter. "We want clients to experience the beauty of nature and look good while doing it," says Daniel Todd, Mr Porter's buying director. 
mrporter.com; arket.com
---
Whether you're in downtown Los Angeles or at a Dubai beach club, you'll probably see Loro Piana's White Sole shoes on the best-dressed passersby. The brand is now addressing copycats with an ad campaign suggesting that those in the know wear its original design. With nautical roots, the shoes feature slip-resistant soles designed to be slightly transparent to prevent them from leaving any marks or scuffs on a boat's wooden deck.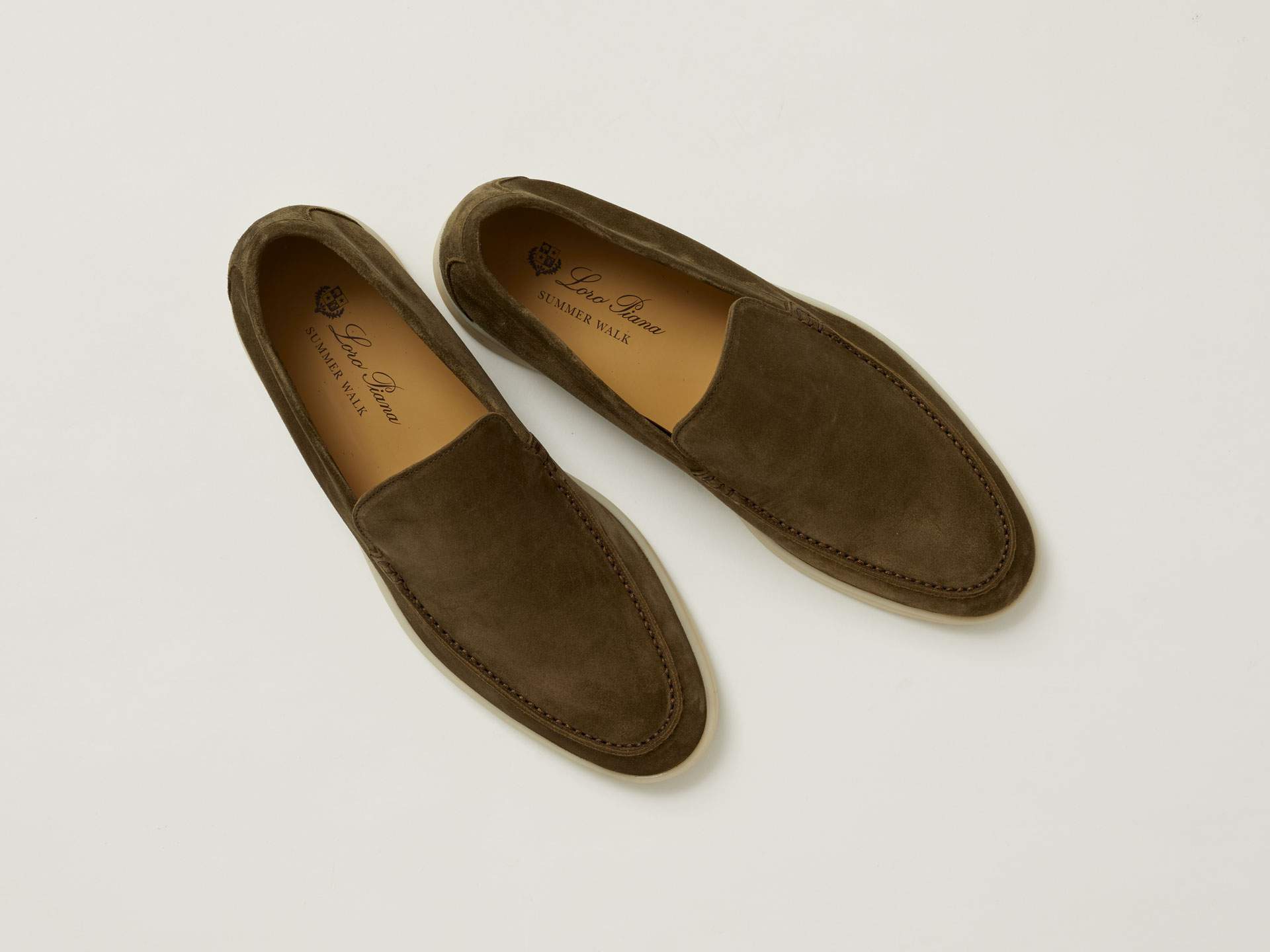 The shoes are now produced in Loro Piana's factory in Porto San Giorgio in Italy, a new facility dedicated to manufacturing the popular style. This corner of the Bel Paese, on the edge of the Adriatic sea, has long been associated with shoemaking and Loro Piana has been recruiting the region's artisans to assemble the shoes by hand. We already have our pair – do you? 
loropiana.com
---
Zegna
Italy & North America
A good collaboration usually comes with an element of surprise and Zegna has a penchant for unexpected tie-ins – or "dialogues," as the label's design team calls them. The Italian fashion house has been looking beyond its signature tailoring by working with a new generation of luxury brands and exploring new categories. Los Angeles-based knit specialists The Elder Statesman and Canada's sportswear label Norda have been helping along the way.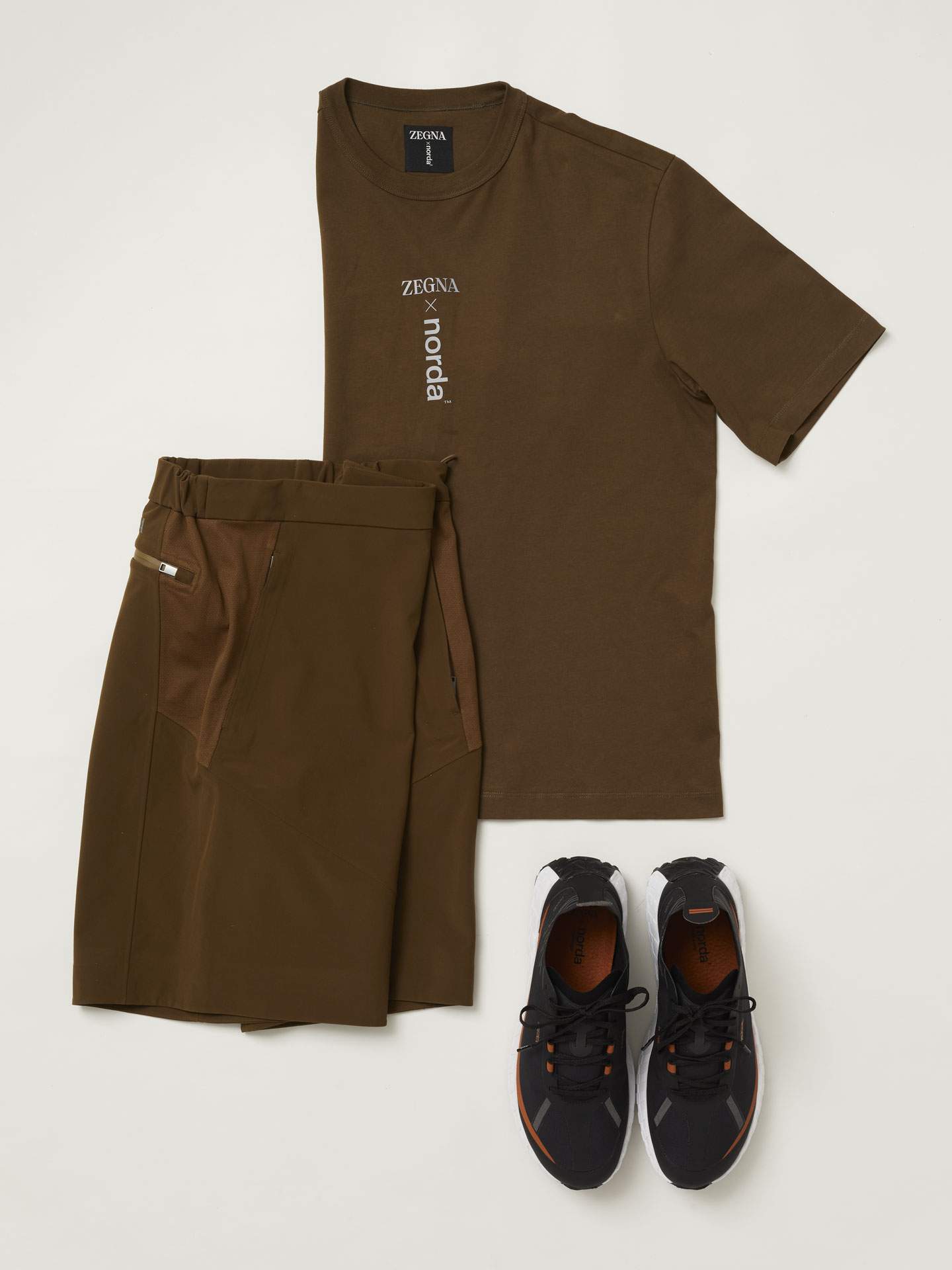 Norda, best known for its trail running shoes, might seem completely at odds with the high finery of Zegna. Yet the two brands found plenty in common with their mutual love of nature and have collaborated on a new running collection. The Oasi Zegna, located in Piedmont in the Italian Alps, turned into a playground for Norda's trailrunners, who used the natural park to test the new range. Standouts include a pair of black and sulphur-yellow technical trainers and a multi-layered running vest, rendered in Zegna's classic earthy tones. 
The brand has also been experimenting with loungewear. After bonding over their obsession with cashmere yarns, Zegna artistic director Alessandro Sartori and The Elder Statesman's founder Greg Chait co-designed a capsule collection of cashmere-knitted Bermuda shorts, loose cardigans and robe-like coats, which married the signature Zegna polish with the LA label's relaxed, sunny disposition. The sunset-hued, knitted blazers and striped shorts will help to make a smooth sartorial transition into spring. 
zegna.com
---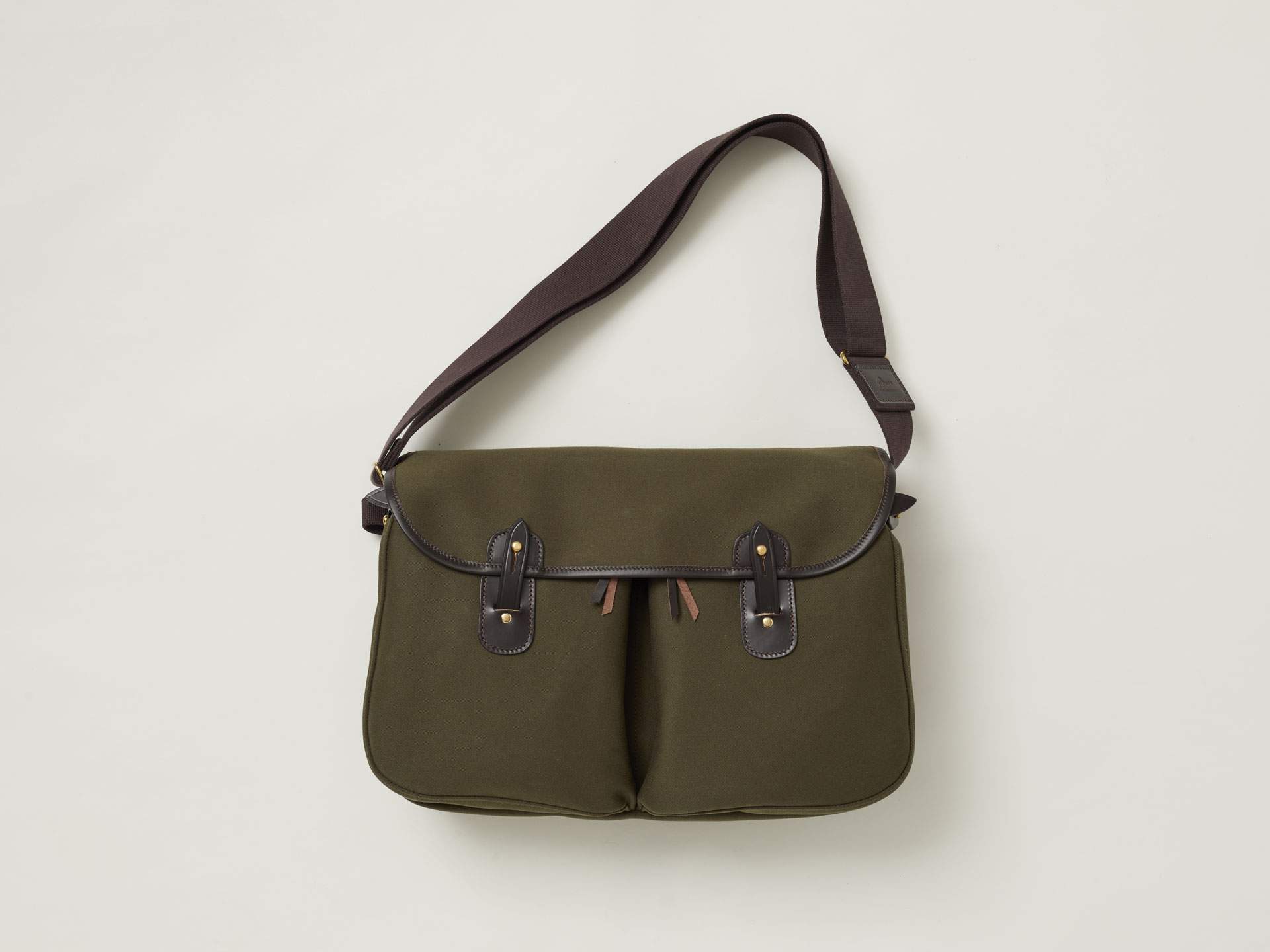 The Brady brothers kickstarted their handmade leather goods brand in Birmingham in 1887 by creating high-quality gun cases, before expanding to briefcases, shoulder carriers and fishing bags. The holdalls are as resilient as the business itself, which had to be rebuilt after its premises were bombed during the Second World War. Its signature bags are crafted from durable materials such as drill canvas from Italy, Harris tweed from Scotland or milled leather from England. Opt for the brand's large canvas carry-all when you go on the road this spring. 
bradybags.co.uk
photographer: : Taemin Ha. image: Mickaël A Bandassak. still life: Tony Hay