At the Front / Global
The Opener
Pablo Escobar's hippos, manhole-cover designs and a fake cemetery in Egypt.
how to live: summer planning
The list
As we settle into the second quarter of 2023 and start plotting our travels across summer and beyond, I've assembled a list of brands and places that you might want to get closer to. On a recent spin through Hong Kong I finally managed to sample the bijou club-within-a-hotel Carlyle & Co concept developed by Rosewood, Ilse Crawford and others. While the concept of sub-brands within larger properties isn't new, the quality of execution here takes it to another level. It's worth checking in or securing a membership and also seeing where the brand pops up next.
Singapore's River Valley is already home to some fine residences and cosy pockets of retail and f&b, but a new hub of creativity, communications and neighbourhood essentials slated for completion next year should take things up a notch. At press time we had a walk-through of the soon-to-be-reformed academic institution. If you want to make a Singapore debut, particularly with a first-to-market retail concept, keep your eye on the district and any announcements.
Tokyo continues to bounce back, particularly on the tourism front. If you're heading to Japan, Mitsui Fudosan's new Tokyo Midtown Yaesu tower (complete with a Bulgari hotel on top) is good for a bit of benchmarking on the mixed-use front. 
Copenhagen-based Tekla has ventured into standalone-retail territory with its first flagship. For more fashion and retail discoveries, see our report on the new Goods and other Danish treats.
Finally, monocle favourite the Marbella Club just keeps improving. Should you be in Andalucia from the end of May, please visit our new summer outlet in the resort's courtyard. We look forward to hosting you.
---
the interrogator
Maria Porro 
Milan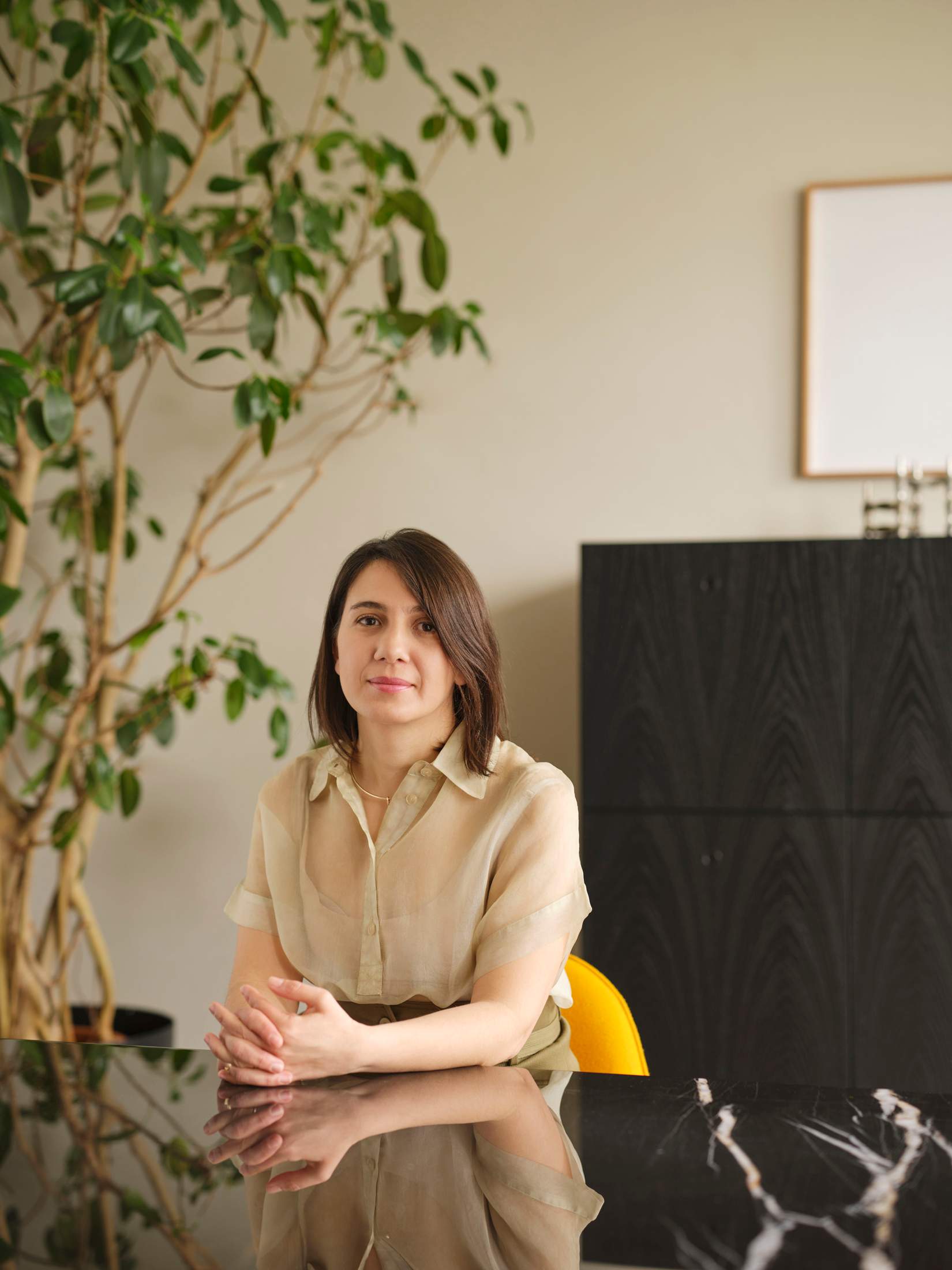 Maria Porro is president of Milan-based furniture fair Salone del Mobile, the latest successful edition of which has just happened. She is the first woman inthe job and the youngest person to hold down the role. Porro has injected the event with some energy and dynamism after the pandemic. She's also former president of Assarredo (the trade association for Italy's furniture makers) and still head of marketing and communications at her family-owned furniture firm, Porro. Here, she shares the location of her favourite bookshop, talks about the future of the trade fair and her love of designer Bruno Munari.
Do you have coffee or tea in the morning?
Can I say cappuccino?
What are your favourite bookshops in Milan? 
The oldest bookshop in Italy, Libreria Bocca, in the Vittorio Emanuele Gallery, and Libreria dello Spettacolo on Via Terragio, near Corso Magenta. They sell great opera librettos.
Any book recommendations? 
Cappuccetto Rosso, Verde, Giallo Blu e Bianco by the Italian graphic designer Bruno Munari. I love it because it encourages us to play with colours and perception. Munari designed Porro's logo in the 1960s and inspired the Ciclorama installation at our Milan showroom during Milan Design Week.
How has Salone changed under your leadership?
We redesigned the entire experience, placing the visitor at the centre. We started with the layout, deciding this year to have just one floor and reorganise companies and brands inside the fair. This means placing companies that have the same target, similar aesthetic and the same distribution together.
You've also become much more focused on sustainability. Tell us what you've been implementing.
Working towards the European certification for sustainable events has helped us acquire new skills and refresh our mindset. The shift to sustainability is already happening in the design industry but here at Salone we like to be trendsetters.
For more on Maria Porro and Milan Design Week, order our Salone del Mobile Special newspaper at monocle.com/shop
---
Reporting from...
Monocle has a network of correspondents in cities around the world. Our brief dispatches include election clutter in Bangkok, a new name for London's railway network and tiny homes in Los Angeles.
bangkok
Popularity contest 
Campaign posters for the Thai general election on 14 May are cluttering Bangkok's pavements, turning a simple trip to the shop into an obstacle course. Whatever the outcome, voters can look forward to an easier day-to-day existence. 
Transport for London is planning to rename the six strands of its Overground lines to make the network easier to navigate. Commuter numbers have yet to return to pre-pandemic levels. Could a name change get them back on track?
New mayor Karen Bass might not have ended LA's homelessness crisis in her first 100 days in office but for long-term solutions, she should look to investing in homely mini villages for those trying to get back on their feet.
---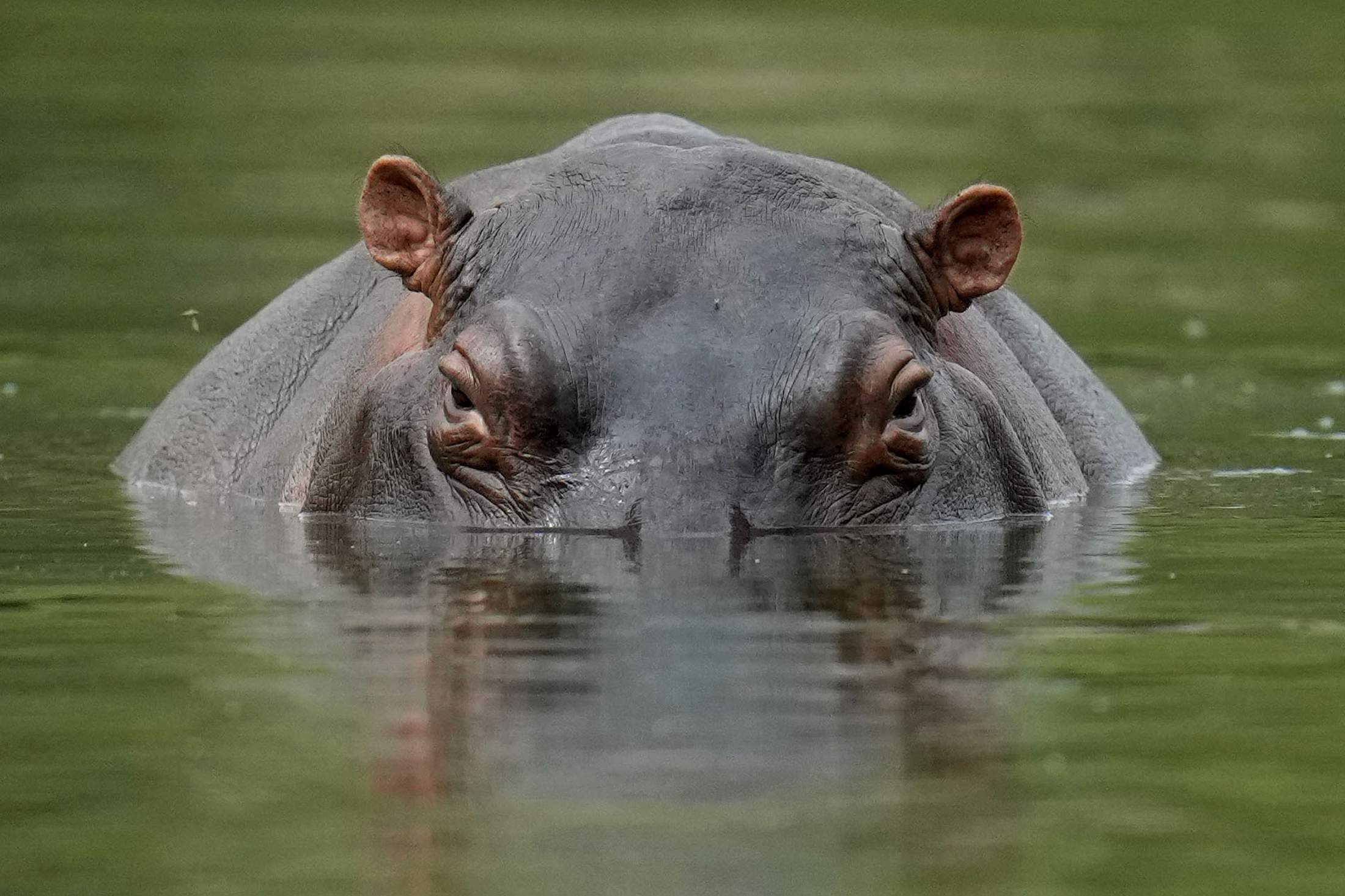 Sorting out the affairs of Colombian drug lord Pablo Escobar was never going to be easy. He was one of the world's richest individuals and did not file regular accounts. Thirty years after his death, the disposal of his estate is a continuing challenge – most vexingly, knowing what to do with several dozen hippopotamuses.
Escobar bought four hippos for his private zoo sometime in the 1980s. But Colombia now finds itself home to a population of some 160 of the lumbering pachyderms, likely to grow to 10 times that number in the next 20 years if unchecked. As Colombians who live within their range have discovered, invasive species are one thing when they're rabbits but something else entirely when they are 2,700kg of inbred belligerence that, at full gallop, can overtake anyone who has encroached upon their territory. 
Colombia is proposing to send the creatures to zoos and sanctuaries in India and Mexico. Perhaps Escobar's hippos might do for Colombia's soft power what pandas have long done for China.
---
At your service
There are few less glamorous urban fixtures than manhole covers, the circular iron slabs that permit access to – or provide protection from – the subterranean swamps doing the dirtiest work in our cities. That said, many are also ornate, evocative and strangely beautiful homages to the places they serve.
Tombino, a Philadelphia design company, has repurposed dozens of manhole-cover designs from all over the world as fridge magnets, T-shirts, coasters and trivets. The cork trivets, being bigger, give fuller expression to these understated and underrated miracles of urban design, and at $25 (€23) a go, are cheap enough that you could buy one to match almost any country's cuisine. Impress your guests by ladling gulyás from atop the floral whorls of Belgrade, schnitzel from the modernist cityscape of Berlin, Irish stew from the angular Celtic motifs of Dublin or an Argentinian asado on a Buenos Aires-inspired design.
---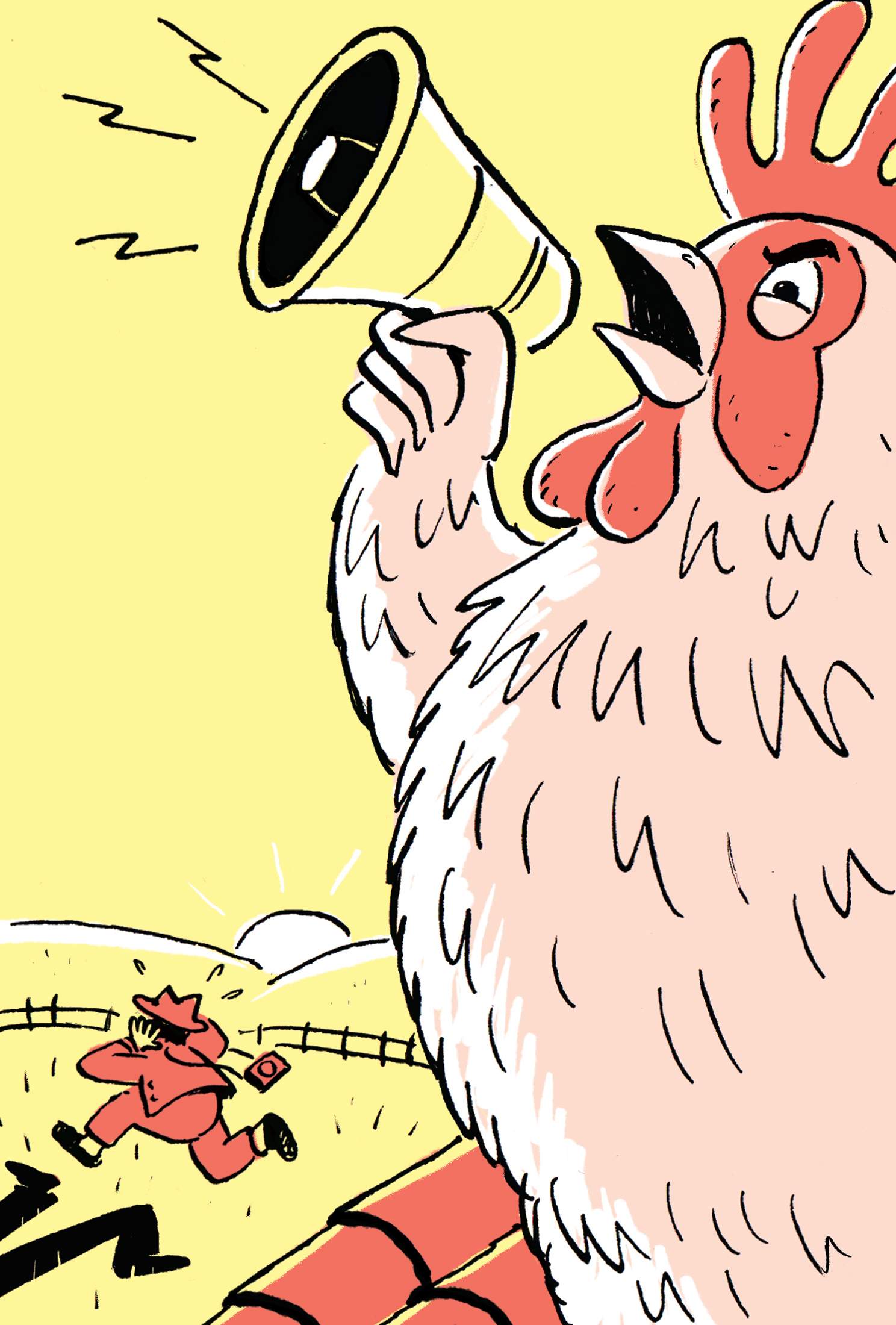 Rule of the roost
Roosters are an emblem of French rural life. But with city folk increasingly buying summer homes in small towns, they've also come to represent tensions between locals and newcomers. Earlier this year, when a rooster named Saturnin's "loud" crowing annoyed one man in the village of Villalbe, he took the bird's owners to court, demanding €5,000 in damages. 
Much to the plaintiff's surprise, the judge ruled in favour of the rooster. His rationale? Animal noises are in no way an abnormal disturbance in the countryside. Plus, it turns out, Saturnin's aggressive calls were not unprovoked: an investigation found that the plaintiff might have aggravated the animal when he photographed the coop using flash photography. 
This isn't the first time that relations between humans and barn animals have become strained in the country. To mitigate this, in 2021 France passed a law protecting thesmells and sounds of its countryside, which includes roosters crowing. In hindsight, the plaintiff should have thought twice before ruffling Saturnin's feathers. 
---
Cash in on failure 
As Credit Suisse's shares tumble, the bank's merchandise is popping up on auction sites. But there has always been an interest in failed businesses and items associated with bygone corporations frequently fetch high prices. Here are three fire-sale finds.
Accounting-fraud enthusiasts can now treat themselves to items emblazoned with failed US energy giant Enron's slogan. 
An enduring image of the 2008 financial crisis was of jobless bankers carrying their belongings through Manhattan in cardboard boxes. One Ebay user has now listed some Lehman Brothers Post-its for $500 (€460).
Mementoes from Theranos, the disgraced healthcare start-up, are far from cheap. One of the company's lab coats is currently on the market for $17,000 (€15,750). 
---
Too good to be true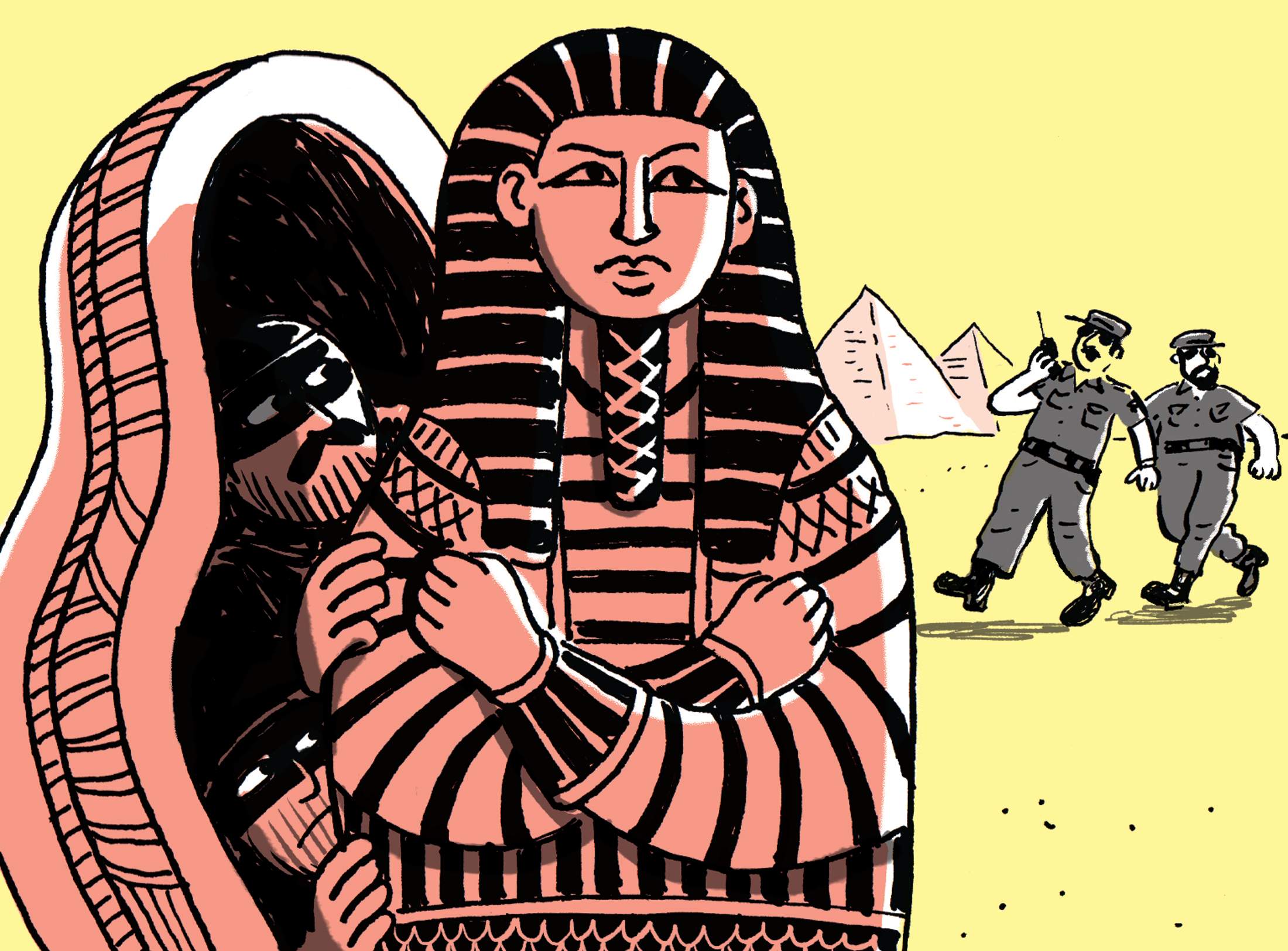 People are always told to avoid tourist traps when travelling to a new country. Earlier this year, Egyptian authorities dismantled the biggest one yet with the discovery of a fake cemetery near Beni Suef, which was selling fake painted and engraved relics, a gold sarcophagus, statues made from gypsum and other pricey "treasures". 
Upon finding the burial site, police officers and antiquities dealers couldn't believe that the items weren't real and had to consult experts to confirm the site was indeed fake. It's no surprise that the scam artists walked away with a small fortune.
---
ILLUSTRATOR: : Jeffrey Phillips
Images: Shutterstock, Alberto Strada