Culture: Art / Basel
City in the frame
To maintain its world-leading position, the Swiss city's art fair must find new ways to evolve. Here the key players talk creation, curation and community building.
Basel's Messeplatz is a nondescript square surrounded by grey exhibition halls – but once a year it bursts into creative life when it hosts Art Basel, the world's most important art fair, which acts as a magnet for global collectors and curators. Galleries tend to save their best wares for the event, as about 90,000 art-world players assemble by the Rhine.
Messeplatz's transformation is accentuated by a giant temporary installation: this year it's the turn of Moroccan artist Latifa Echakhch. Projects such as this are one way that Art Basel stays fresh after 53 years. Over the decades, a set of about 290 participating galleries has solidified and all are determined to hang on to their precious spots. But this year, the fair is shaking things up more than usual. "We have opened up space to allow newer contemporary galleries into the main sector," says Vincenzo de Bellis, Art Basel's director of fairs and exhibition platforms.
When Art Basel began in 1970, its international remit mostly meant participants from around western Europe. Having since launched events in Miami, Hong Kong and Paris, the challenge now is to reflect a more complex, globalised market on home ground. Blank Projects is one of the new galleries bagging a coveted spot on the main exhibition floor. Founded in Cape Town in 2005, it has become an important part of South Africa's burgeoning scene. "We tend to focus on abstraction, minimalism and materiality," says founder Jonathan Garnham. "It's definitely different from what others are doing here."
With cheaper stands and a chance for an artist to win the chf30,000 (€30,500) Baloise Art Prize, the fair's Statements section has been the easiest way to get a foot in the Art Basel door. This year it welcomes 10 newcomers, including participants from Mexico City, Tbilisi and Mumbai. Change at Art Basel is incremental but the direction of travel is clear: in the past decade the number of exhibitors from Africa, Asia, Latin America and eastern Europe has almost doubled. Basel is back – and more international than ever. 
Art Basel runs 15 to 18 June; artbasel.com
---
interview
Noah Horowitz
CEO, Art Basel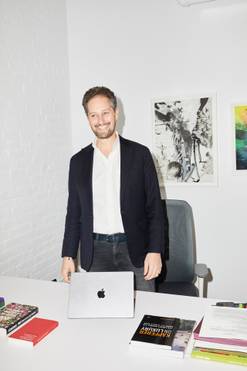 Veteran art-world executive Noah Horowitz took over as ceo of Art Basel last November. His previous roles included heading up The Armory Show in New York and Art Basel Miami Beach, as well as a stint at Sotheby's. Here he reveals his plans for the company's activities beyond the fair itself, tells us how to keep up with events worldwide and outlines how he thinks the art-fair scene is (and isn't) changing. 
What's new at Art Basel this year?
We're thrilled to have 285 galleries from all over the world. Not only do we have 21 new exhibitors but three of them are coming directly into Art Basel's main sector [where the long-established players have booths] without taking part in the fair's other subsections beforehand. This shows an evolution in our thinking – to truly support pioneering galleries.
Last autumn, Art Basel launched new fair Paris1. How else is the brand evolving?
Getting Art Basel running in a full capacity across four shows is a huge task. One thing that I have my eyes on is how else we can deploy our business platform – our relationships with galleries, artists, institutions and art-loving audiences – all year. There's a correlation with what we do in the digital realm and how we support artists and galleries through our content channels. Without giving too much away, Art Basel will be more switched on with ever-wider audiences.
Art Basel is growing and niche fairs continue to expand but the influence of medium-size fairs is flagging. Where are fairs heading? 
During the pandemic, people were questioning the future of fairs. But in the past year, there was the launch of Frieze in Seoul, we launched Paris1 and celebrated 20 years in Miami. We've seen strong application numbers across our shows. The art world has become more selective and fairs must have great programming or there's a risk that people won't attend in the same numbers.
You spent about a year working for Sotheby's. What did you learn?
It taught me that there are a lot of opportunities for innovation but you have to go out and find them. Seeing and learning how to think not just as a business manager but as someone involved in the buying, selling and financing of work was valuable. I came back to Art Basel with fresh perspectives on what it takes to get business done and a better sense of where the opportunities are.
How would your ideal art fair look?
A lot like Art Basel: a venue that brings together the greatest galleries, artists and collectors in a single place and time. But we don't rest on our laurels. Art fairs haven't evolved tremendously in some 50 years. We can be more ambitious in how we innovate and build creative communities around fairs.
artbasel.com
---
artist
Latifa Echakhch
Vevey
Moroccan artist Latifa Echakhch answers the door of her lakeside studio in the Swiss town of Vevey while wearing a paint-splattered outfit. On the crisp spring day when monocle visits, she has just returned from Milan's Salone del Mobile, where she showed some paintings at the Kaufmann Repetto gallery. She is now turning her attention to her next, pressing commission: the main temporary installation on the Messeplatz at this year's Art Basel.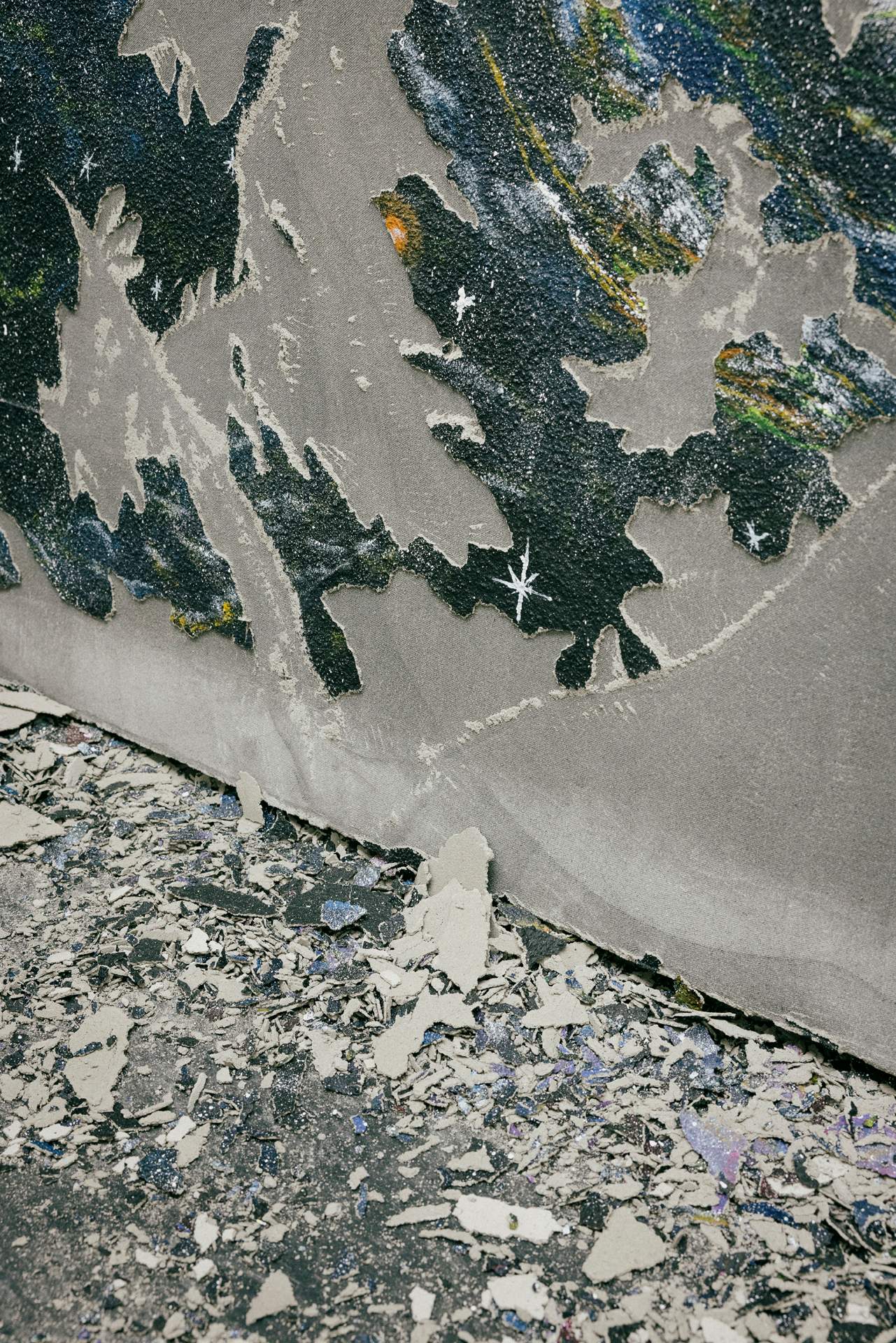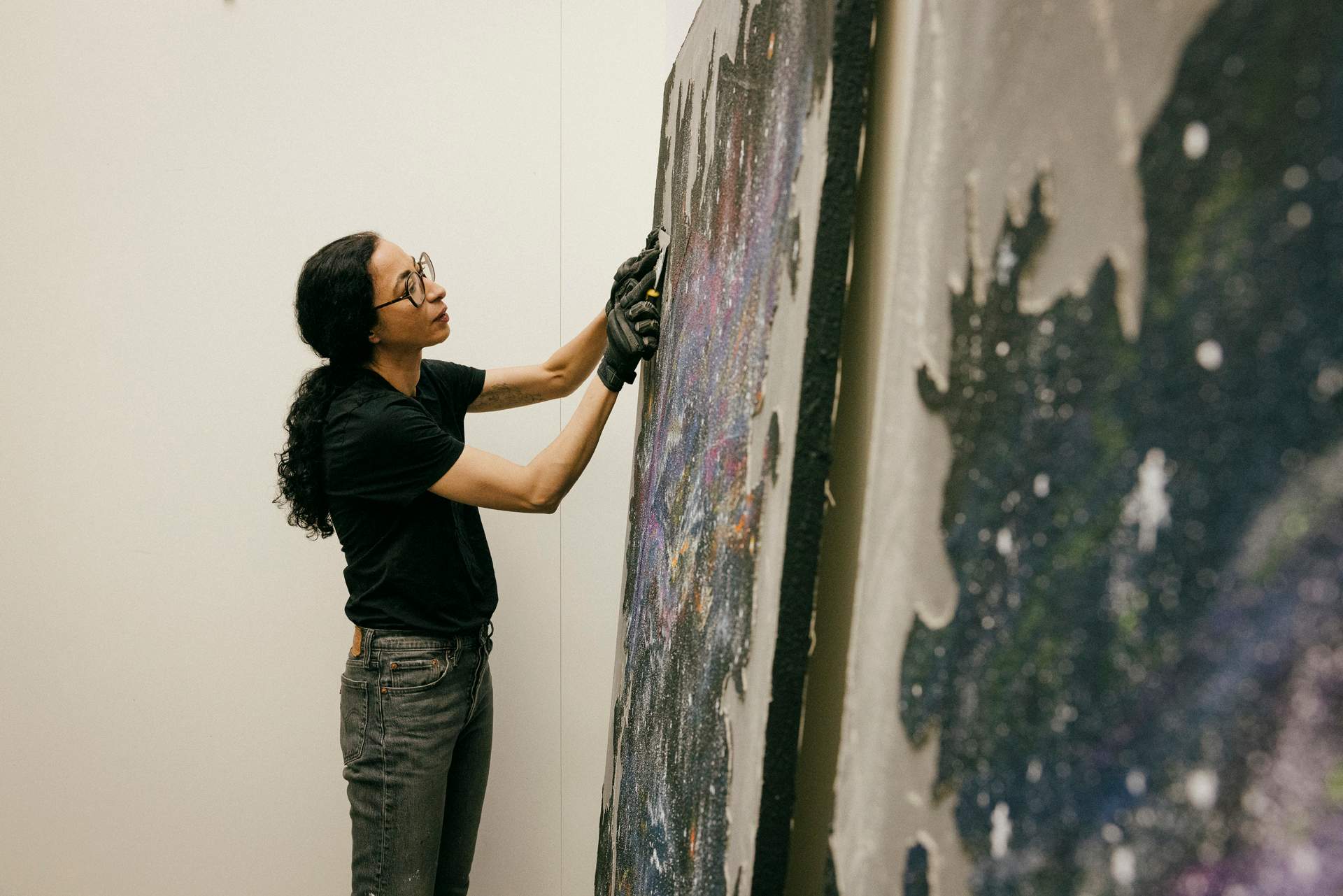 "It's a monumental work, so it needs to be charismatic enough to command the square," says Echakhch. "I want to play with the public element of the space, creating a type of festival for everybody with different concerts throughout the day." Her idea consists of building a colossal stage that looks as though it has been half-destroyed, as well as putting together a programme of two or three performances a day for the duration of the fair with the help of her partner, Luc Meier, director of nearby artist residence La Becque. Performers, including Robert Longo, US poet and musician Moor Mother and South Korean cellist Okkyung Lee, are set to take part. 
This interest in sound is not new to Echakhch, despite being well known for her large-scale installations. In her takeover of the Swiss Pavilion at last year's Venice Biennale, she collaborated with musicians on a two-day concert. She spent two years reading about music theory in preparation. "I'm very polite and I like to be able to hold an intelligent conversation with the people I work with," she says. "As artists, we have the same job. We're here to share our feelings about the world so that people can find solace."
Set in a former ballroom from the 1930s, her studio is a light-flooded space where vast paintings sit next to black usm organisers and trays of bright acrylic paints. Pseudo-oriental decor, including colonnades and intricate doorways surrounded by plants, adds a distinctive touch to the airy room. In the basement, a vast library of books on the theory of art is proof of Echakhch's academic dedication to her work. When she speaks of her art, she weaves together complex concepts and theories, straddling gravitas and abstraction. 
Given that Art Basel is an event that can sometimes seem dominated by deal making, how does a cerebral artist like her feel about getting involved in such a commercially driven occasion? "The commission for the Messeplatz came directly from the fair, not from a gallery," she says. "It's a temporary and public piece. Art Basel is the world's most important fair and it's a great way to take the temperature of the current artistic climate." The mood that she aims to capture in her installation is one of fragility and chaos – visitors might wonder if the stage has been attacked or simply left in ruins. "I've always been very sensitive, I lack tranquillity," she says. "Even when I'm experiencing beauty, I can't help having a double vision, already letting nostalgia for the present moment set in." 
A need to preserve an inner peace (and a dislike of big cities) has led Echakhch to the banks of Lake Geneva, in the French-speaking part of Switzerland. "I like to lead a calm, simple life," she says. "Here, when the sun shines, people go to the lake to eat and drink. The Swiss are very good at switching between work and play. This lake, with its mountains, has inspired so many artists before me and it's always changing." It's a slice of tranquillity that allows her to focus on her work – however unsettling and unpredictable the results might be.
Latifa Echakhch's work will be on display on the Messeplatz from 15 to 18 June; artbasel.com
---
curator
Samuel Leuenberger
Parcours
Samuel Leuenberger has been for countless strolls around Basel and every new walk delivers surprises. Born and bred in the city, for the past eight years he's been curating Parcours, the section of Art Basel that was founded in 2009 to scatter public artworks and performances across the town. Having begun his art career at the Stephen Friedman Gallery in London, today Leuenberger also directs Salts, an experimental exhibition space in the Swiss town of Birsfelden, on the outskirts of Basel.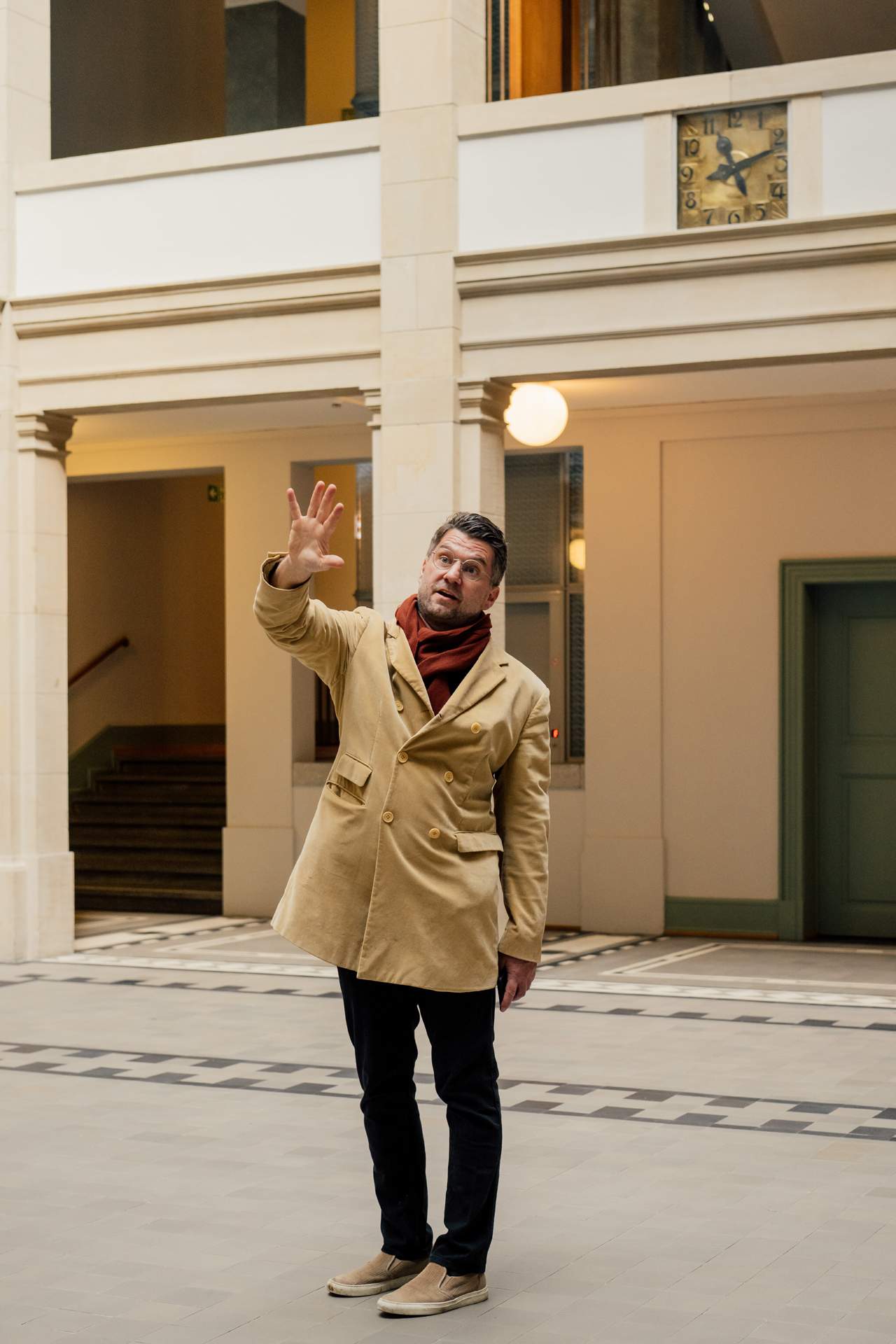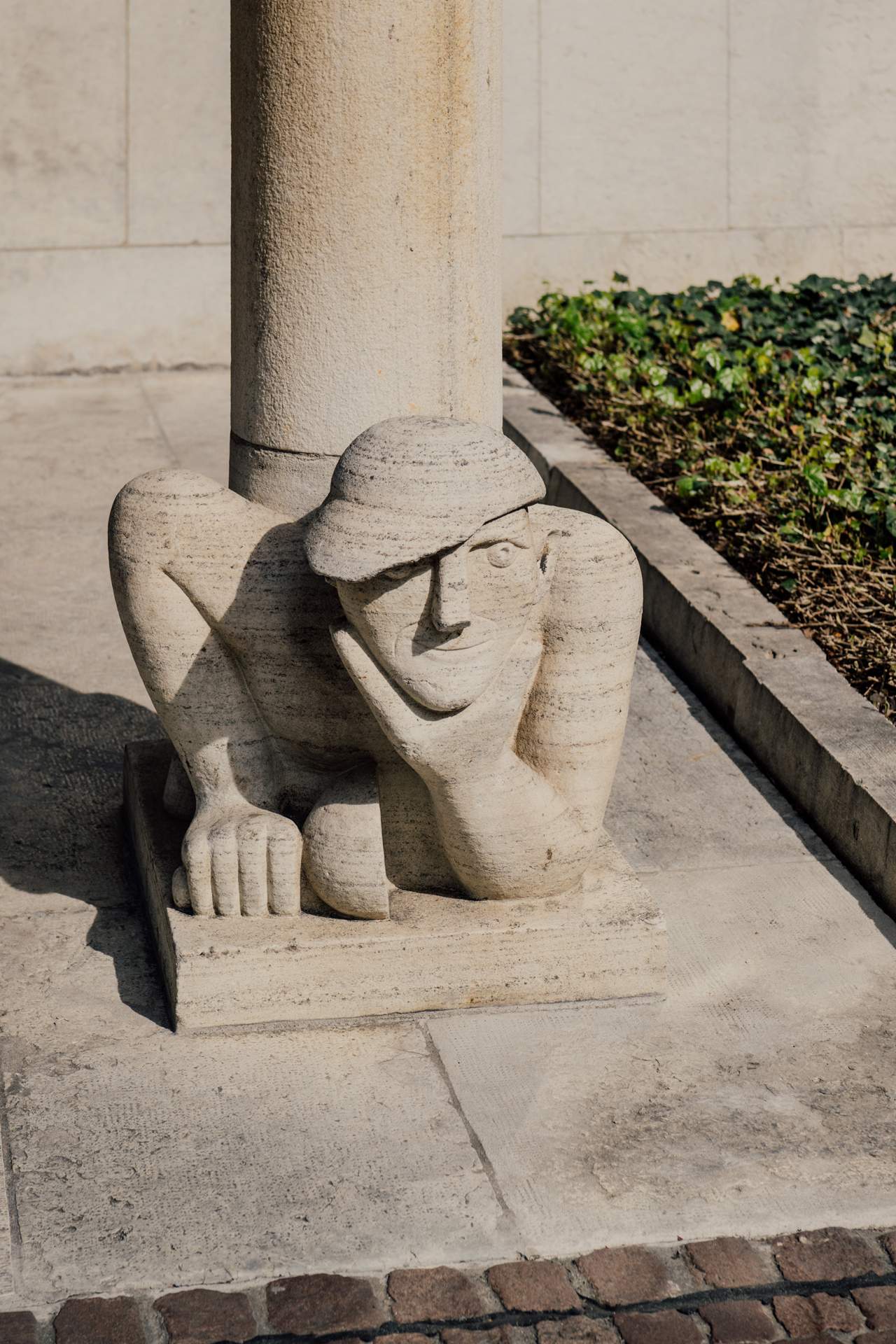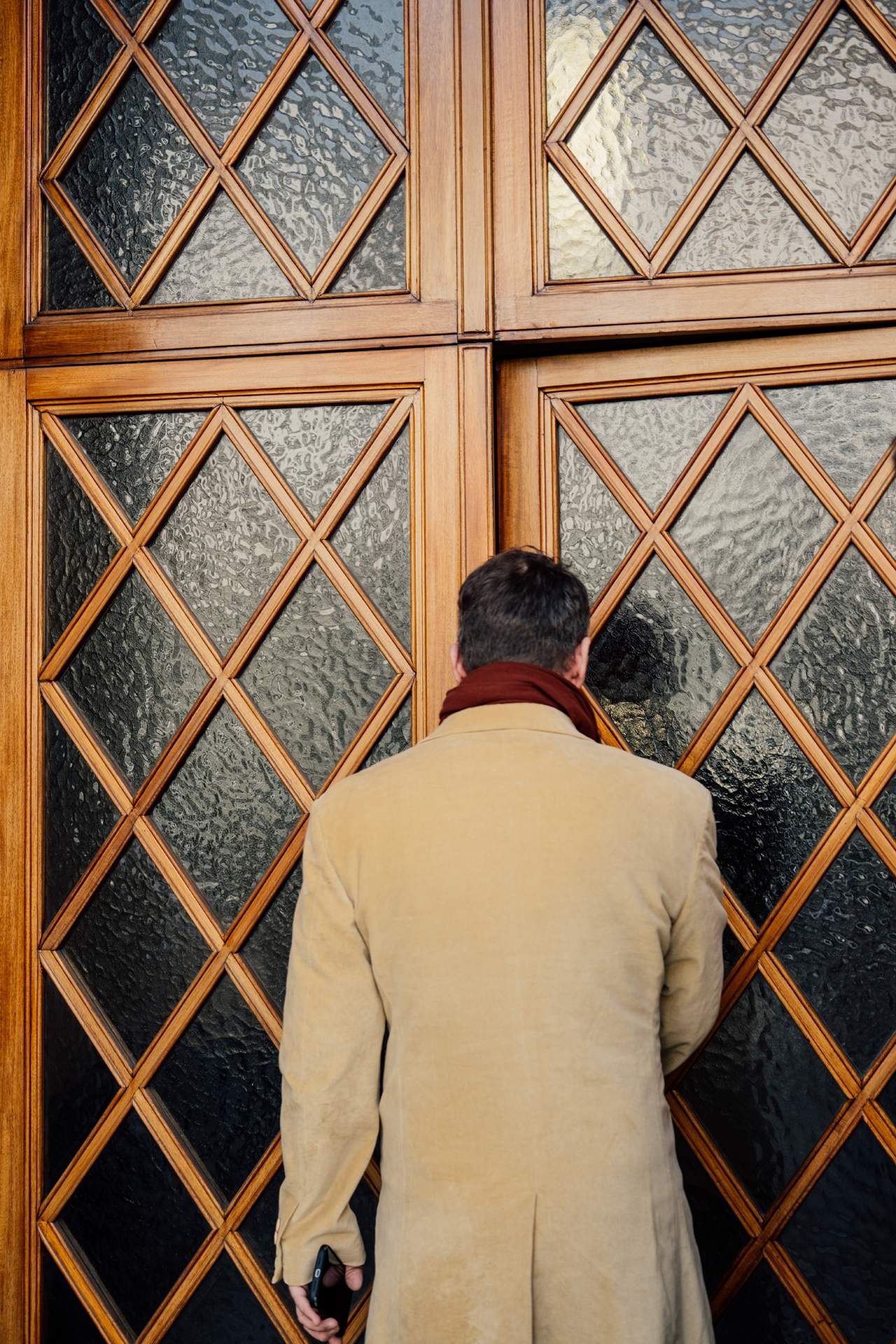 Going for these walks is fundamental to discovering locations for future projects, although getting inspiration from around the world on his travels, before heading back to his hometown, is just as important. "If you never distance yourself from your home, you stay blind to some of it," he says, as we stroll toward the river into Basel-Vorstaedte, the city's museum district. 
The works inside the Messe make up the commercial backbone of the most important art event of the year but Parcours helps attendees to appreciate the city beyond the fair halls. "Parcours is a very non-commercial product," says Leuenberger, taking us over the Rhine on the Wettstein Bridge. Instead, the idea is to deviate from the typical path, showing works anywhere from roundabouts to secret beaches, lecture halls and private banks. Whereas many galleries are experimenting with bringing works outside the white cube, for Leuenberger this project is about enabling a wider audience to discover settings and artworks that they might not have had access to otherwise. This year he has enlisted choreographer Noa Eshkol's dance ensemble to stage a performance inside the city's construction and traffic department. Most people, unless they needed approval for a loft extension, wouldn't otherwise get to see the building's spectacular atrium, framed with stone balconies that rise to a handblown-glass roof.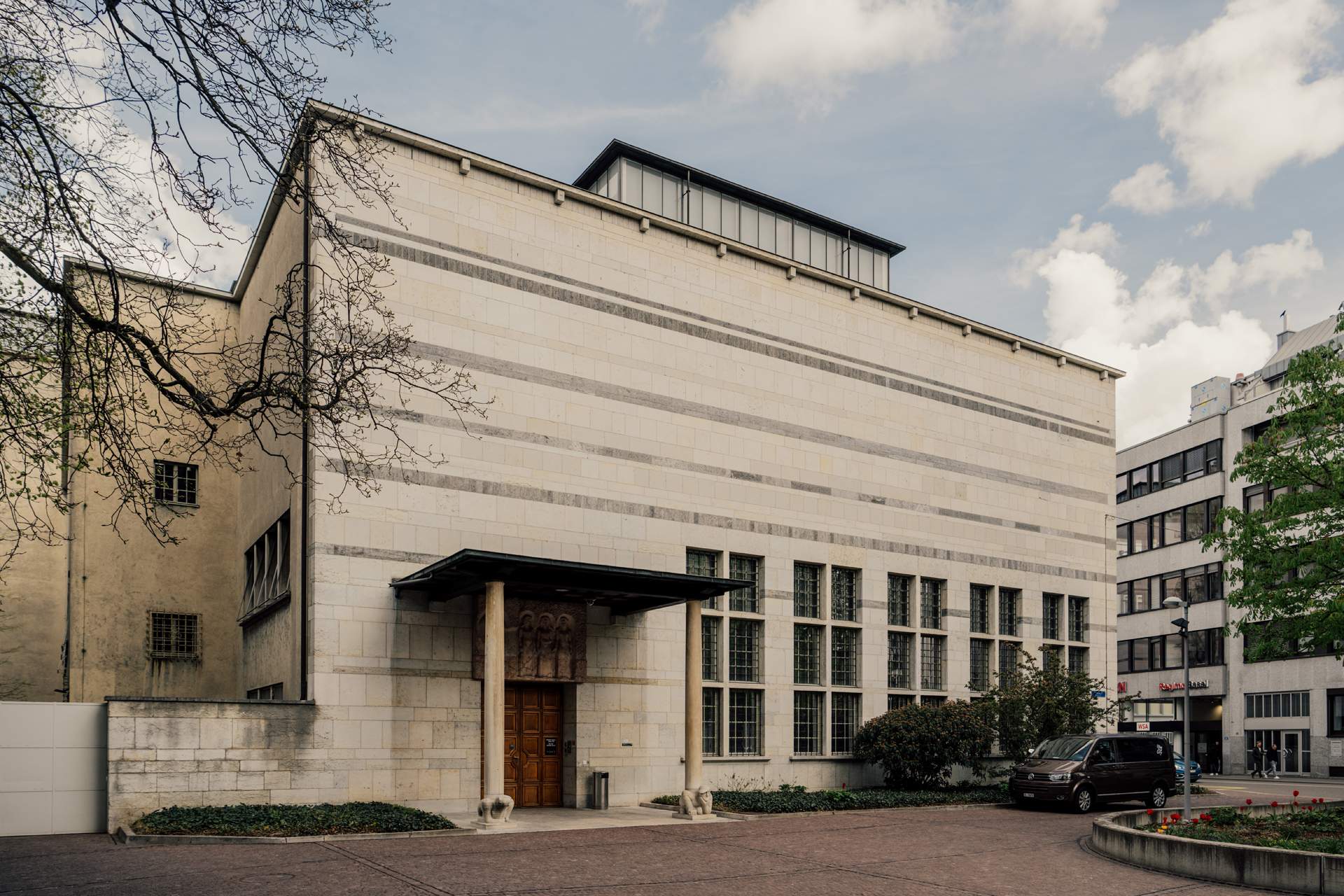 Elsewhere, Laure Prouvost will show a neon piece and video work inside the Birsig tunnel, a water gateway beneath the Hotel Les Trois Rois. Leuenberger has long wanted to use this location for an installation but wet weather in the nearby mountains meant that he had to raincheck for years. For the first time, he'll also be curating a sculpture garden: works by Thomas Houseago, Berlinde de Bruyckere and Wyatt Kahn will be shown in what is usually a private park near the Kunstmuseum. "Every year you learn more about the city and its secrets," says Leuenberger. 
Being able to use such exclusive locations and open them up to a wider public beyond the top-level collectors requires a lot of trust. Despite the odd 18th-century garden being trampled by visitors in an early edition of Parcours, the city seems willing to relinquish its numerous private spaces. Increasingly, Leuenberger's polite letters (or doorstep visits) are well received by those who own some of Basel's hidden architectural treasures. 
In return, Leuenberger puts a lot of trust in the artists. Rather than deciding in advance which pieces should go where, he lets participating creatives tour the sites and be inspired by their potential before they embark on a new commission. The line-up of works is all the more cohesive as a result. 
And even though Leuenberger admits that he faces growing pressure to keep discovering intriguing locations, landing worthy collaborations and fending off copycats, the biggest challenge is to find enough room to host all the commissions and ideas that are born in the process. "It's an obsession and a challenge," he says. "But there is plenty more that we can do here." 
Parcours takes place around Basel from 15 to 18 June; artbasel.com
---
curator
Fredérique Hutter and Last Tango
Baloise Art Collection
"The most important skill for a curator is intuition," says Zürich-based artist manager Frédérique Hutter. Having worked with such galleries as Bruno Bischofberger and Haunch of Venison, she now runs her own space and, since 2022, has been the art adviser for the Baloise Art Collection, the Swiss insurance firm's cultural arm.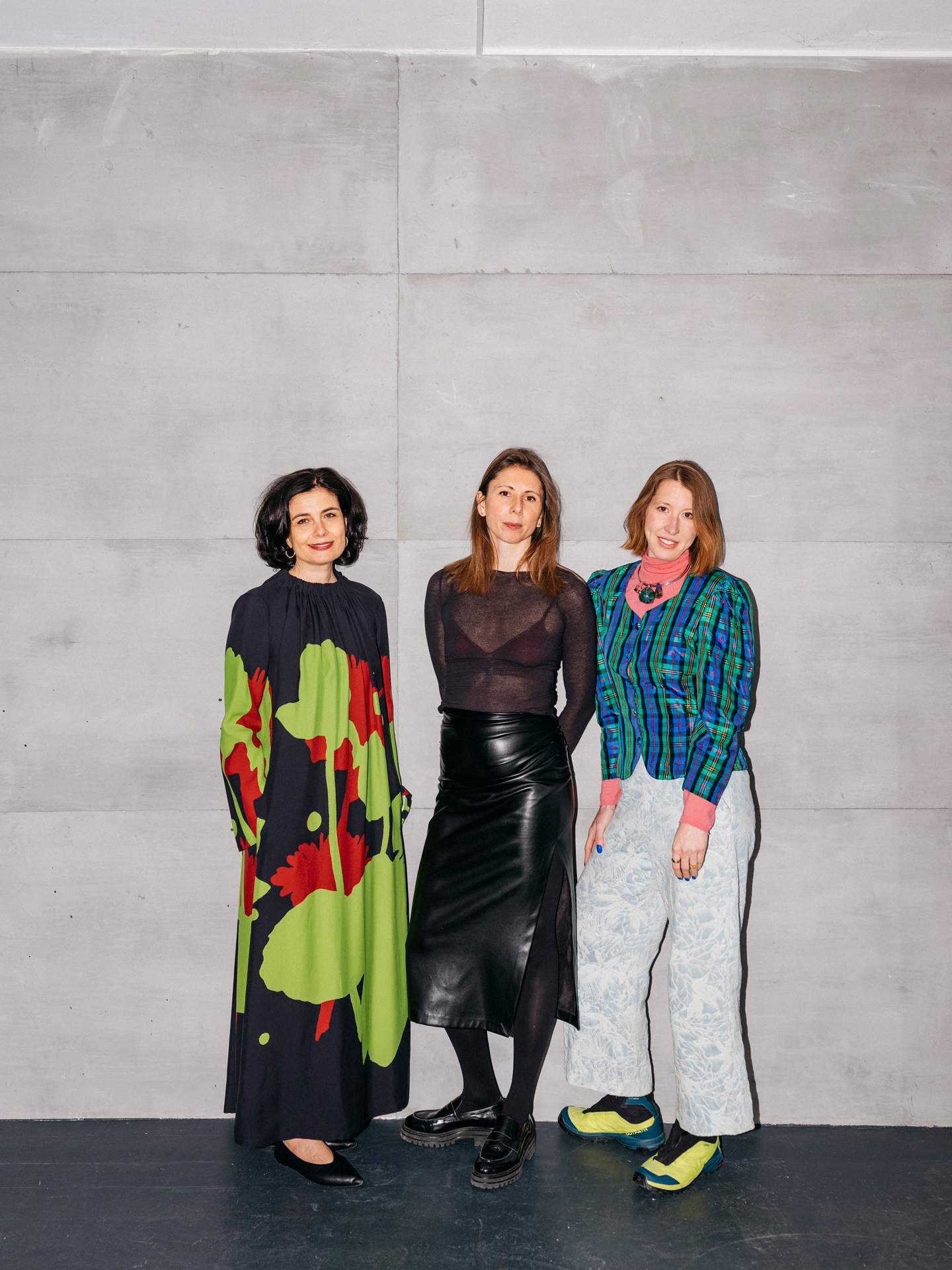 Intuition is what led Hutter to curatorial duo Last Tango. "One of my collectors spoke about Linda Jensen and Arianna Gellini, and their space," she says. "I had a hunch about them right away." When it came to choosing who should look after the exhibition inside Art Forum Baloise Park at this year's Art Basel, she knew that it had to be them.
Part of Hutter's role at Baloise consists of giving emerging curators a bigger stage, allowing them to rethink what should be on show at the large gallery space inside the corporation's HQ. Here, the duo will be able to pick which piece from the insurer's more than 1,500-strong collection they believe deserves the spotlight – and hang it alongside 11 works borrowed from other institutions and artists. The resulting show, Siren Songs / Sinister Sirens, opens on 15 June.
"It's not the first time we have worked with such prestigious pieces but it was amazing to have such incredible works to choose from," says Gellini (pictured, centre, with Hutter, on left, and Jensen). "It was challenging to narrow it down to one that resonates with an overarching theme." They decided on a pencil, charcoal and watercolour work by US artist Bruce Nauman, titled "Human Need Drain". "It's about the idea of agency, which has been a focus in our curatorial work," says Jensen, who kicks into high gear when she talks about art and the questions it inspires.
Even though instinct is a big part of the profession, a curator also needs to know how to negotiate efficiently. "You need to be good at sensing people and managing them," says Gellini. "When you do an exhibition, you're dealing with personalities who bring themselves into the picture." Empathy, sensibility and curiosity are important. "It's about nurturing a community; having the museum director meet their neighbour as well as a student from art school."
That type of meeting is not unusual at Last Tango's exhibition space. Housed in a former barn overlooking the Limmat river in Zürich, the venue is sandwiched between the area of the city that's home to many artist ateliers and the blue-chip galleries at Löwenbräu Areal. "It's crucial that there's a place for the big galleries to see the emerging artists and vice versa," says Hutter. "This way they can nurture each other." Her own nurturing work will soon be ready to bear fruit. 
'Siren Songs / Sinister Sirens' opens on 15 June at Baloise Art Parc; art.baloise.com
---
interview
Elena Filipovic
Kunsthalle Basel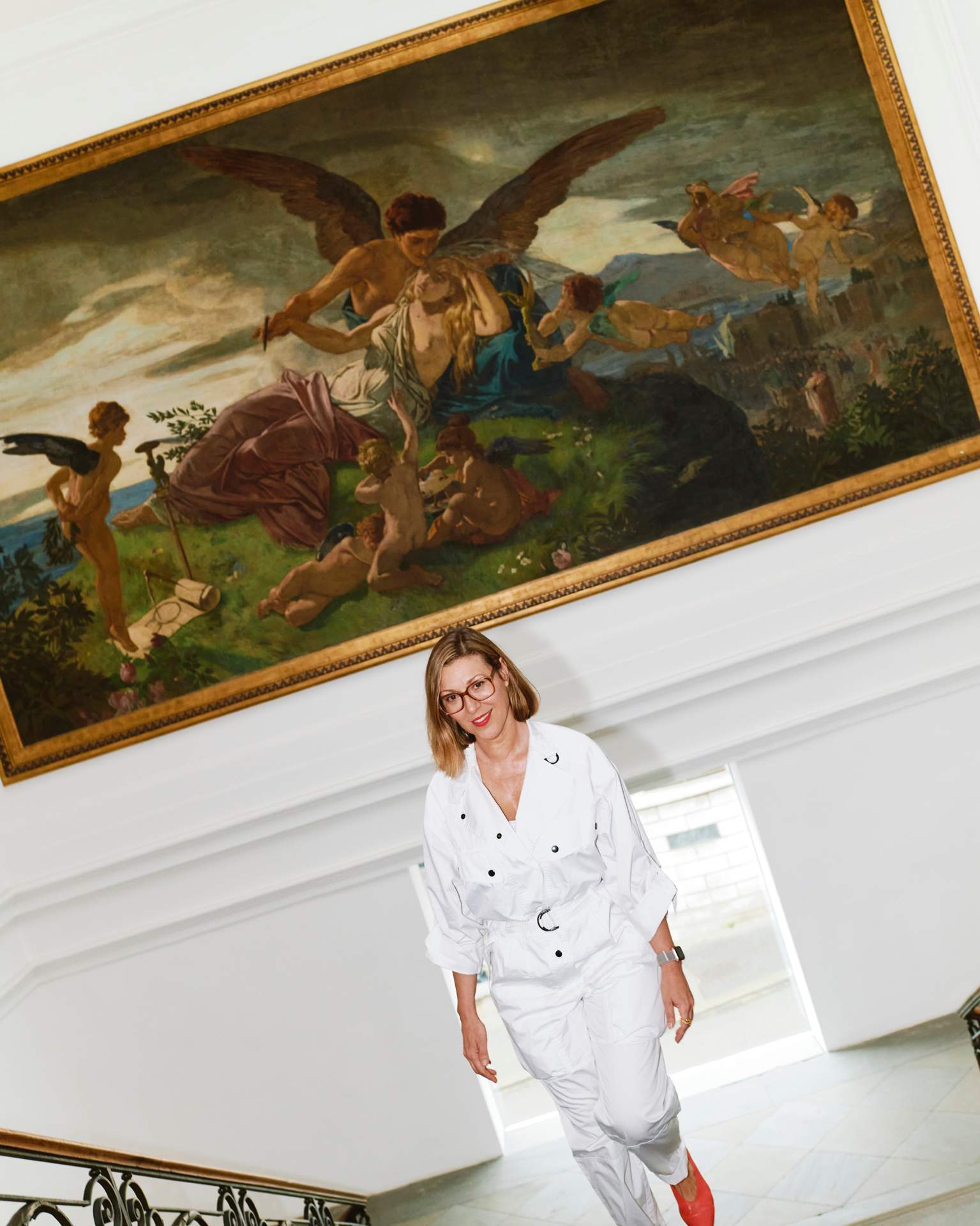 Long known as a launchpad for artists on their way to global superstardom, the Kunsthalle Basel is an unmissable stop-off for many visitors to the Swiss city every June. Legends such as Pablo Picasso, Paul Klee and Alberto Giacometti had landmark exhibitions here and the venue mounted some of the first European institutional shows for big-name US artists including Jackson Pollock, Jenny Holzer and Barbara Kruger. Curator Elena Filipovic has been in charge for almost a decade and has continued that august scouting tradition. Her nose for new talent has been instrumental in building careers, including those of German visual and performance artist Anne Imhof, British painter Lynette Yiadom-Boakye and Romanian sculptor Andra Ursuta, who all had early and important shows here.
Set in the heart of Basel inside an unprepossessing 19th-century building, the 151-year-old institution is one of the world's oldest exhibition spaces that's dedicated to chronicling contemporary art. "Kunsthalle Basel is a paradox," says Filipovic. "It's very old but has always concerned itself with the present."
Sharing its patch with Art Basel – a fair that's intent on capturing the most cutting-edge art – the venue's spirit predates the arrival of the event. "We're not here because Art Basel is here but the other way around," says Filipovic. "Art Basel established itself here because there was so much interest in art already." The city has plenty of collectors, an excellent art school and a stunning ensemble of cultural institutions, each with its own strong ideas and identity. 
Born in Los Angeles, Filipovic moved to Paris in the late 1990s to research her dissertation on Marcel Duchamp. She was an assistant to peripatetic Swiss curator Hans Ulrich Obrist in the early 2000s, later working with the Berlin Biennale, Parisian museum Jeu de Paume and the Wiels contemporary art centre in Brussels. She took the Kunsthalle's reins in 2014 and immediately began creating exhibitions to make people think. Early shows featured maverick British Turner Prize winner Mark Leckey and olfactory artist Anicka Yi. "I don't need to provide consensus," says Filipovic. This attitude is something that she valued about the Kunsthalle even before taking the top job. 
"I'd seen more than a dozen shows here and what was special about the venue was its scale and ambition; its ability to put its money where its mouth is and to be avant garde and political."
Filipovic has expanded on this ethos, incorporating a lively public programme into the Kunsthalle, championing a diverse roster of artists and mounting some, in her own words, "crazy" shows. 
International art lovers know to follow the Kunsthalle's goings-on but there is community support too – testament to a strong sense of civic and creative pride. "We have a very vocal local fan club," says Filipovic. "If you come to openings, the demographic is shockingly wide: you will find 20-year-olds and 80-year-olds." So, how does Filipovic go about spotting the next big stars? Sometimes, she says, it's simply a matter of serendipitous discovery or late-night online research but it's generally about keeping an eye on the art world, watching who's touching on today's thorniest topics in new and interesting ways. Even if Filipovic has spotted an intriguing artist, it doesn't mean that they'll have a solo show right away. It's important, she says, to wait for the right moment. 
"I'm not choosing the artists who everyone is interested in but the ones who are most provocative – the ones we need to listen to, even if we don't understand them," says Filipovic. "When I really don't understand an artist, when I can't get their work out of my head, then I know."
kunsthallebasel.ch
---
gallerist
Hester Koper & Stefan von Bartha
Von Bartha
Artworks greet you at every step as you climb up to gallerists Hester Koper and Stefan von Bartha's top-floor apartment. The couple reside above their gallery, Von Bartha, and members of their team live on the floors in between. "It sounds very unhealthy," says Koper. "But we've known each other for a very long time," adds Stefan. Von Bartha has always been a close-knit affair: it was founded in 1970 as Galerie Minimax by Stefan's parents, Margareta and Miklos von Bartha. Around the time he was born, the family moved with the gallery into a building in Basel's city centre. "As a child, I enjoyed that very much," says Stefan. "It was always fun to be at home to meet all the artists and the collectors." Since 2008, the gallery has been set inside a disused garage. Taking over unexpected buildings is something of a Von Bartha trademark: in 2021 the team opened a new outpost in an old lighthouse in Copenhagen. "We don't go for easy spaces," says Stefan.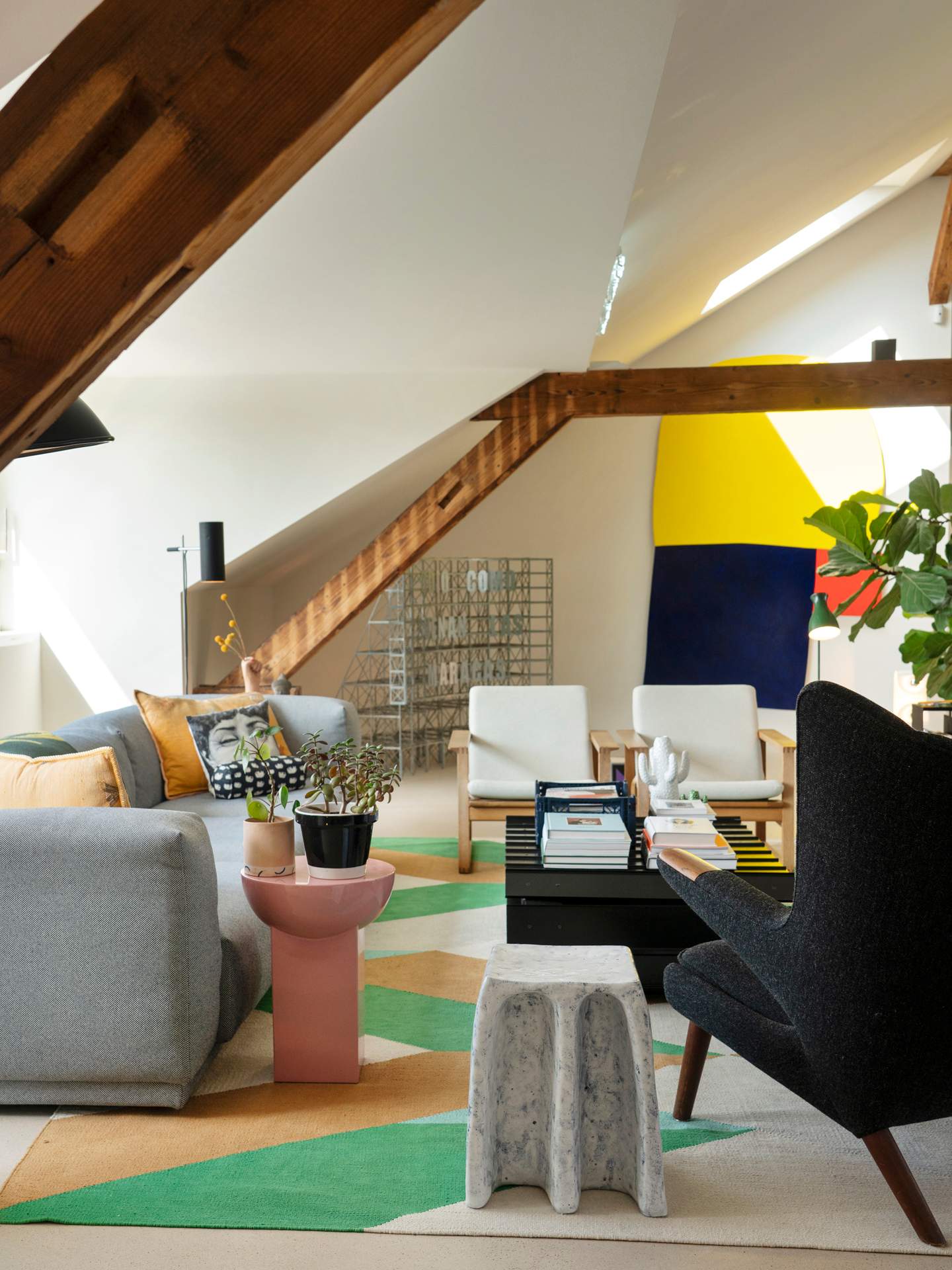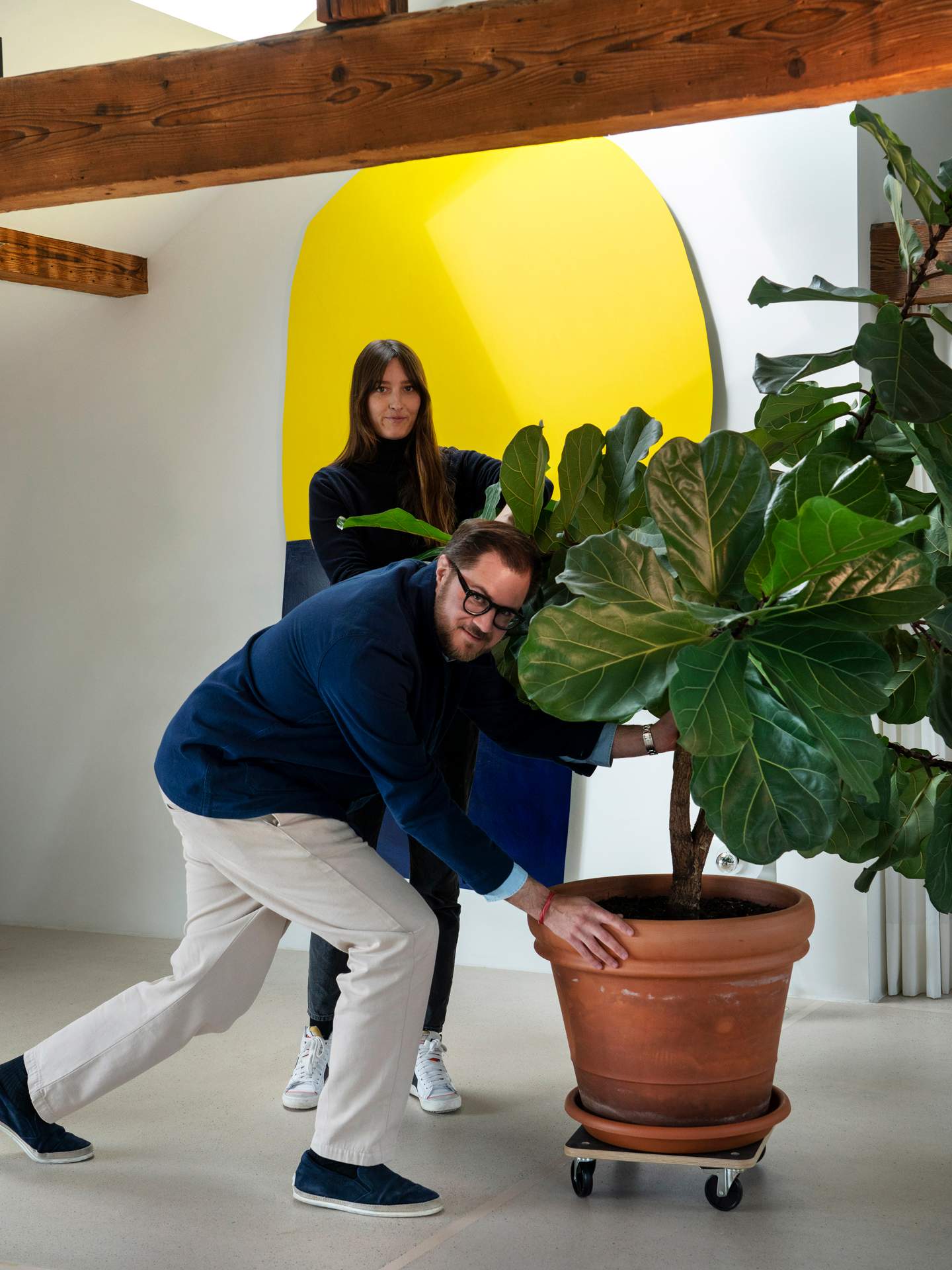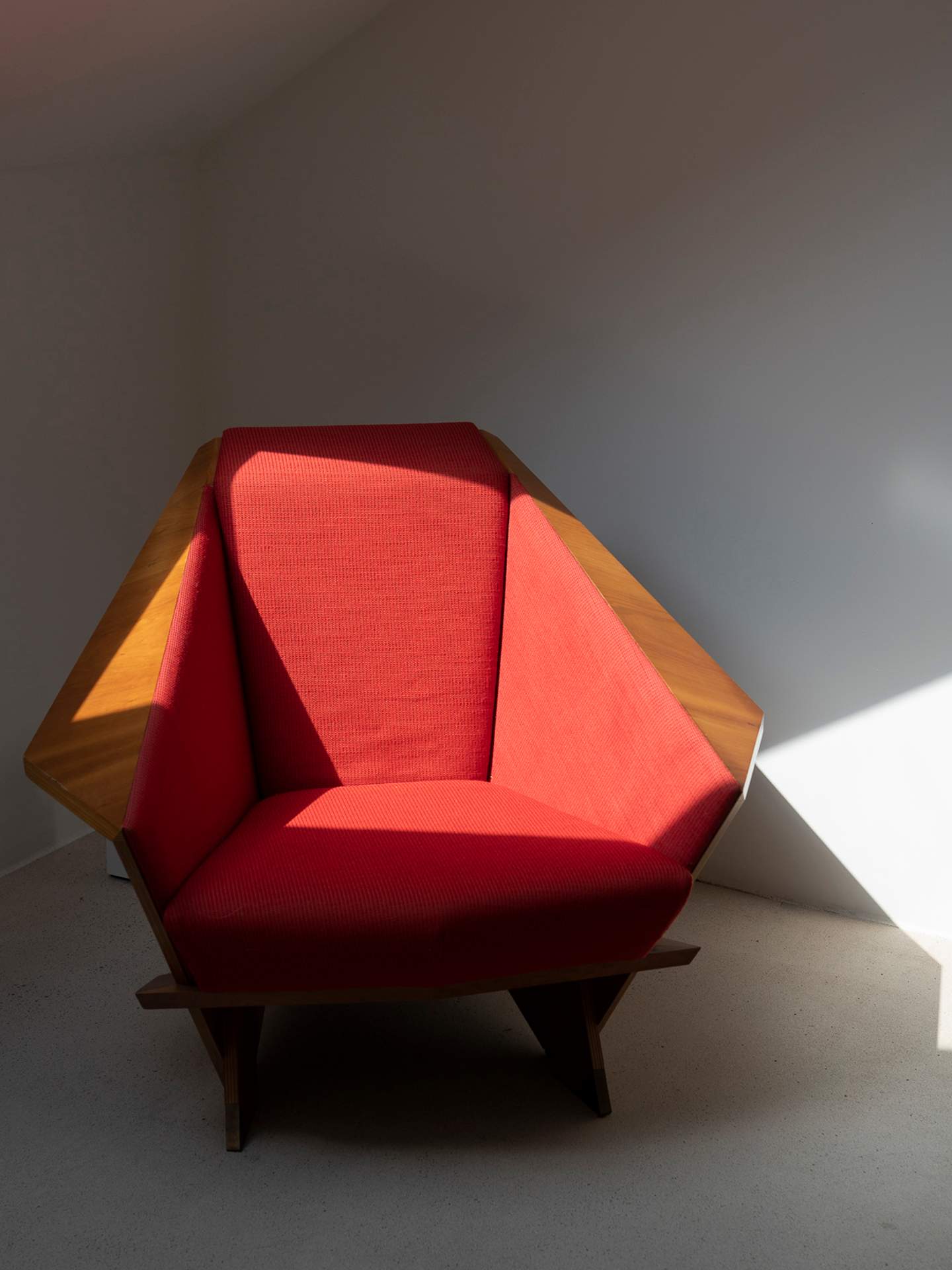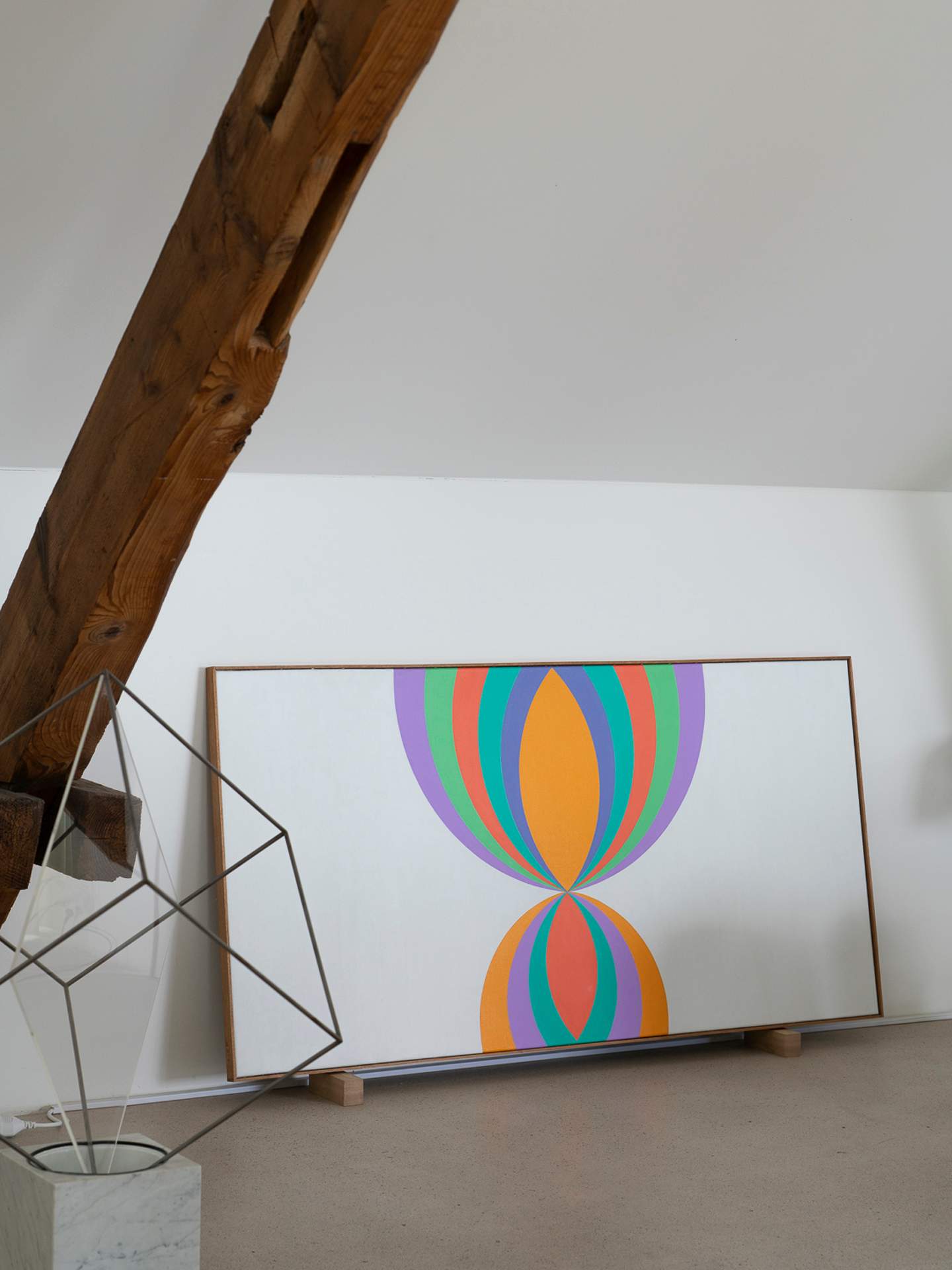 Whether at home or work, the Von Barthas choose art in an instinctual way – an approach that they encourage new collectors to follow. According to Koper, many gallerists spend too much time recounting facts and figures. 
"If something draws your attention but you can't really explain why, that's the best case scenario," says Stefan. The couple sometimes sell pieces from their collection to finance new projects. But Koper believes that changing the art on the walls makes it feel more like home. "Living surrounded by art is beautiful: it really is life changing."— smn
vonbartha.com
briefings
City in the frame
Basel
Questions of provenance
The Canton of Basel is offering its museums financial support to track the provenance of their works. Its government has assigned chf250,000 (€254,000) to Basel's Kunstmuseum, Natural History Museum, Historical Museum, Museum of Antiquities and Museum of Cultures. "Provenance research is there to find out whether there were injustices in the acquisition of objects," says Werner Hanak, deputy head of Basel-Stadt's culture department. The Kunstmuseum was already conducting its own studies before the grant but it has welcomed the cash injection. 
Basel for Ukraine
Russia's invasion of Ukraine has been devastating for the latter's galleries and museums. Basel's Kunstmuseum is helping by safeguarding some Ukrainian works as well as bringing the nation's art to a wider audience. Born in Ukraine displays pieces that are usually on show at the Kyiv National Art Gallery. The exhibition features 31 artists, including Ukrainian painters Illia Repin, Ivan Aivazovsky and Volodymyr Borovikovsky. "The war has given us newfound pride in our artistic tradition," says Ukraine-born Olga Osadtschy, the Kunstmuseum's assistant curator. "This is an extremely productive moment for Ukrainian art." 
'Born in Ukraine' runs until 2 July; kunstmuseumbasel.ch
Enlarging Fondation Beyeler
Since opening on the outskirts of Basel in 1997, Fondation Beyeler has become a leading destination for modern art. Now the space is set for an expansion by architect Peter Zumthor. 
Born in Basel, Zumthor made a name for himself with minimalist buildings such as the Therme Vals and Köln's Kolumba Museum. Due to open in 2025, the extension will add an administrative centre, a museum and a garden pavilion to host talks and concerts. The project will also open up the formerly private Iselin-Weber Park, giving the complex a village feel. 
fondationbeyeler.ch
photographers: Jeremy Liebman, Guillaume Megevand. Philip Frowein, Samuel Schalch, Florian Sping, Marvin Ziln