Editor's letter / Global
Every picture tells a story
When working on an art special, the power of an image is sure to play on one's mind – and a photograph of young men and women socialising in Damascus has given Andrew Tuck pause for thought. He introduces an issue that offers arresting snapshots of a world in flux.
I was in Asheville, North Carolina, for The Monocle Weekender when the photo desk received many of the shoots for this issue. Richard Spencer Powell, our creative director, kindly selected some images from the key features and emailed them to me so that I could see how many pages each story merited – and to assure me that all was running even more smoothly with me out of the way. One of the shoots I was especially keen to see was for our Syria dispatch (page 61).
A few months ago, after years of trying official routes, we took the decision to send our Beirut correspondent, Leila Molana-Allen, and a photographer, into Syria as tourists. This comes with risks: the Syrian regime is not keen on having uninvited journalists in their country. Precautions were taken. We agreed that they would travel overland from Lebanon with an organised group, first stopping in Damascus, then heading on to Aleppo, Homs and Palmyra; meeting contacts where possible, seeing the country's attempts to revive its once vibrant tourism industry and gauging the mood of the nation.
Thankfully, all went well – mostly. There were some uneasy moments with the police, meaning that our photographer has decided not to use their name on this report. Leila is credited. But the pictures. In my hotel room, I opened the pdf sampler and found myself pulled in by one image in particular – you can see it on pages 70 and 71. Shot on a square in Damascus, it shows some 20 or so young men and two young women. The men – boys, really – all look as though they have been to the same barber: sides of heads are sharply shaved and a lot of hair product seems to be holding the rest of their neat cuts in place. One group is taking a selfie. A couple walks past, closer to the camera, holding hands. It's a picture that looks so normal; just young people hanging out. It could be anywhere. But what aches is knowing that Syria is anything but normal, that even if these young Syrians live in Damascus, where the ravages of the civil war were felt less severely, their futures will be curtailed. It's a picture of the everyday but also of people who can't quite see how caught up in history they are. I hope that this same feeling comes across in Leila's report: that after years of terror, of the gruesome Isis caliphate, the crushing of the democratic movement, the arrival of Russian forces, people are trying to find ways to rebuild their lives, cling on, take pleasure in mundane moments.
Rich also sent me another set of pictures to preview. These are far removed from the destruction of Syria. Liam Aldous, our Madrid correspondent for many years, has spent much of his time in Ibiza. For this issue's Expo (page 187), he reports on a generation of transplants who find themselves on the island not for clubbing or life on the beach but to farm. There has always been magical mysticism at play in Ibiza, which has attracted people on personal journeys of discovery. But increasingly the island is a laboratory for sustainable farming at every scale. I am not quite ready to buy a hoe and farmer's smock (though I like the look) but it did make me think that owning a goat could be a good life ambition.
This issue is also an art special (page 100) and Chiara Rimella has pulled together an impressive survey of what's ahead this summer, the artists you should know, the pieces that collectors are snapping up, a preview of Art Basel and a dive into the photography market to find out the value of a perfect shot.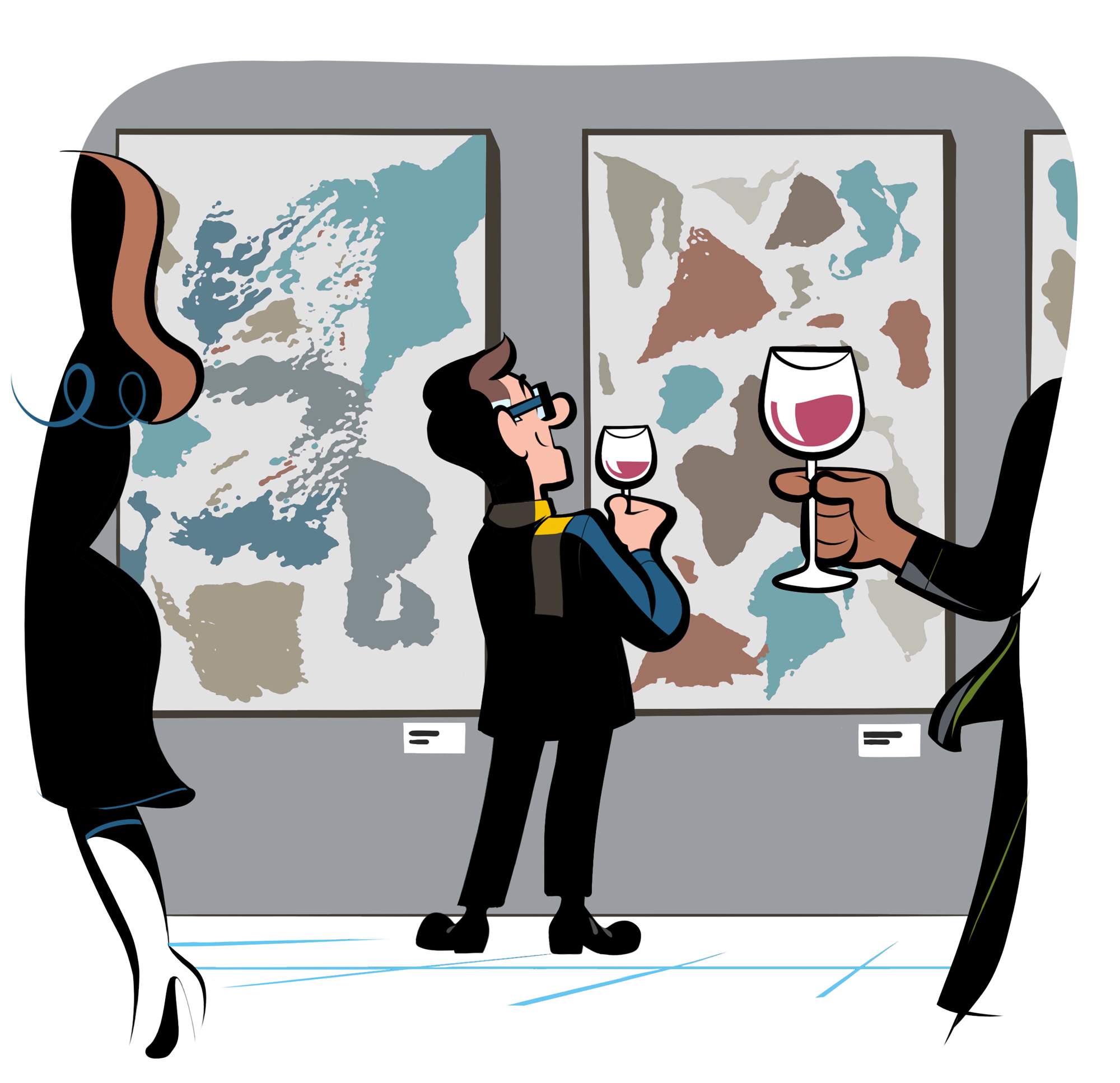 If you couldn't join us in Asheville, here's some news: our annual Quality of Life Conference will take place in Munich from Thursday 31 August to Saturday 2 September – and tickets have just gone on sale. It's a highlight of our year. You'll hear from 20 speakers, attend great dinners and receptions, see a dynamic city afresh and hang out with team monocle. Come. You can buy tickets at monocle.com or message our head of events, Hannah Grundy, at hg@monocle.com. In the meantime, feel free to contact any of our editors with ideas and comments; you can find me at at@monocle.com. Have a good month.