Design: Salone del Mobile / Milan
Fair assessment
Following the latest successful edition of the planet's premier furniture fair, we sit around the table to select the 15 designers, firms and pieces that caught our eye at Salone del Mobile.
Following the latest successful edition of the planet's premier furniture fair, we sit around the table to select the 15 designers, firms and pieces that caught our eye at Salone del Mobile.
1. Esther de Vos,designer (belgium)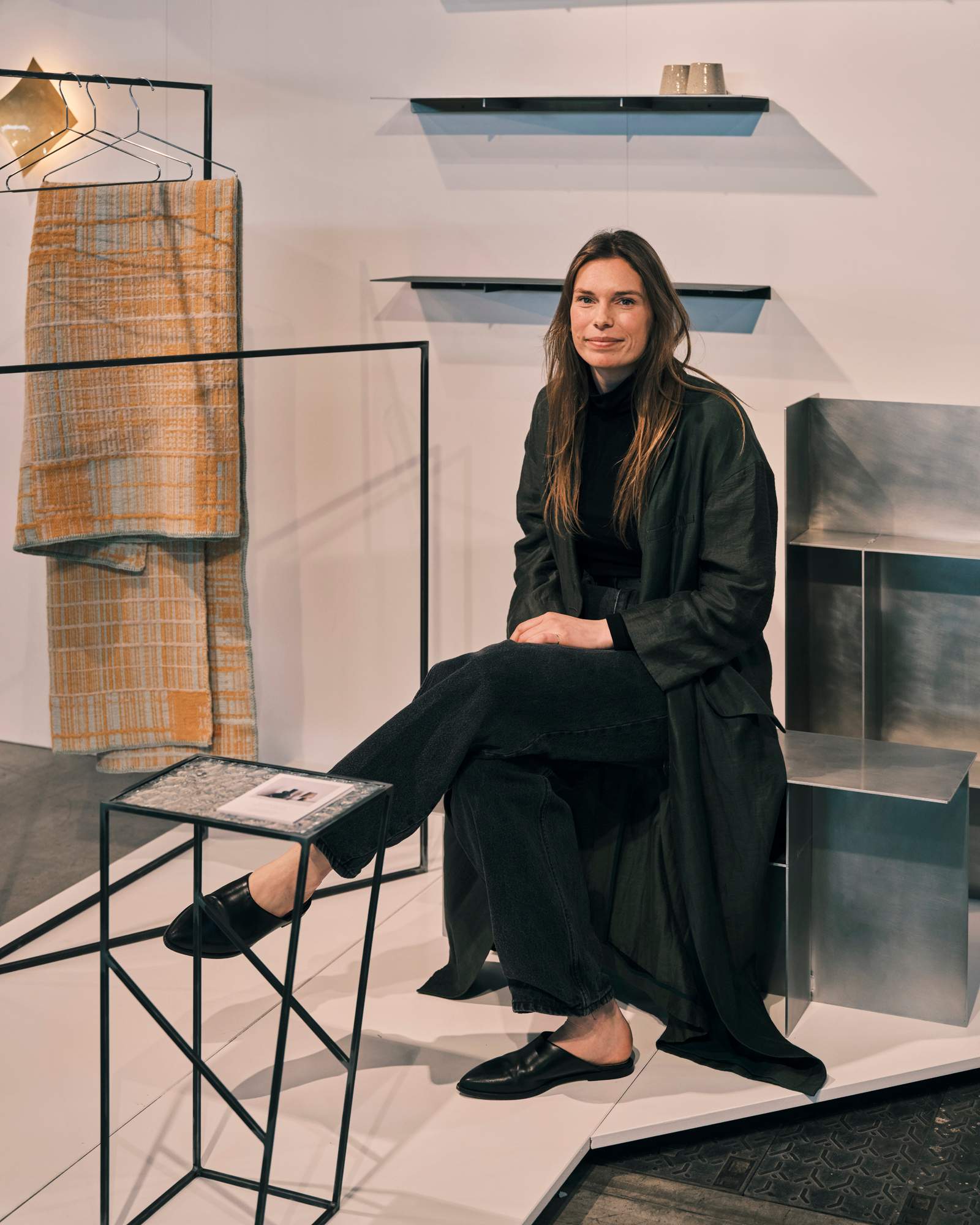 Leuven-based designer Esther de Vos's handmade steel-and-glass magazine racks and shelves were at hit a Salone Satellite, which is dedicated to emerging designers.
2. Haze by Nanimarquina (spain)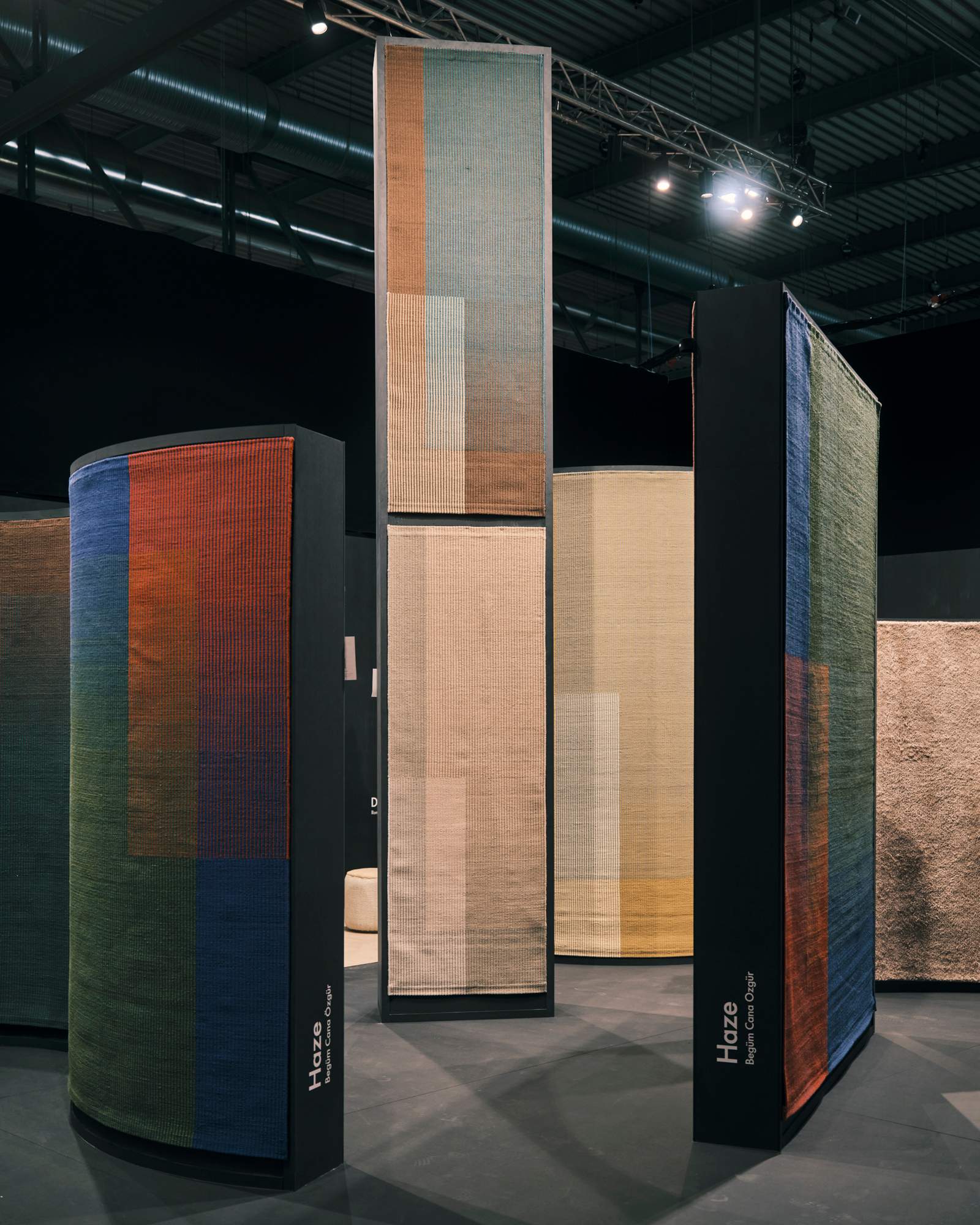 Turkish designer Begüm Cana Özgür used a weave of half New Zealand wool and half Italian wool to create these rugs for Barcelona's Nanimarquina. The colours contrast with and then melt into each other, and the outcome is a stunning feature for living rooms and offices alike.
3. Workmates by Flos (italy)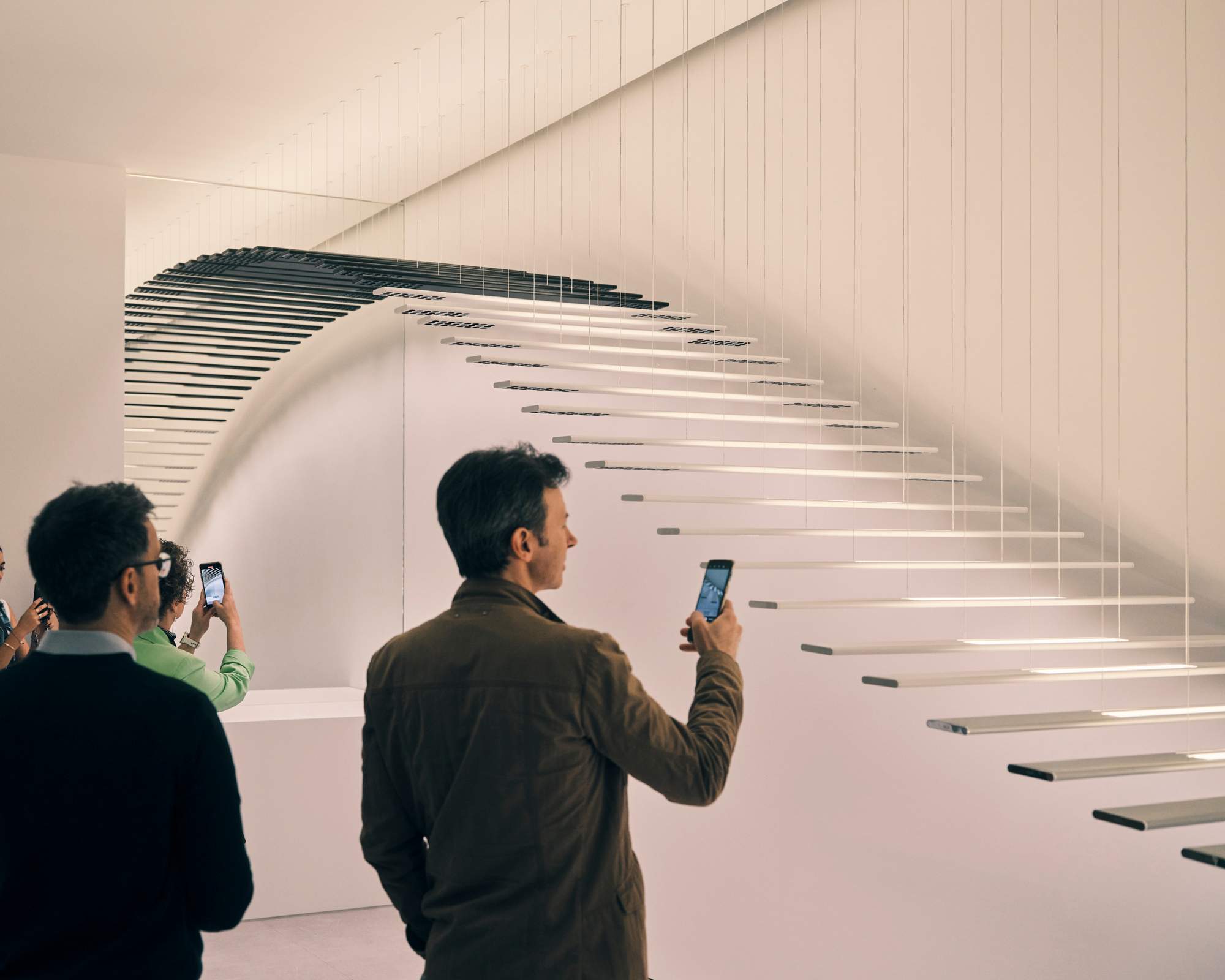 New suspension, track and floor lamps by Flos are intended to provide glare-free lighting in the workplace. The thin lines of the design bring an airy quality to an otherwise powerful lighting solution. 
4. Linea and Materic by Porro (italy)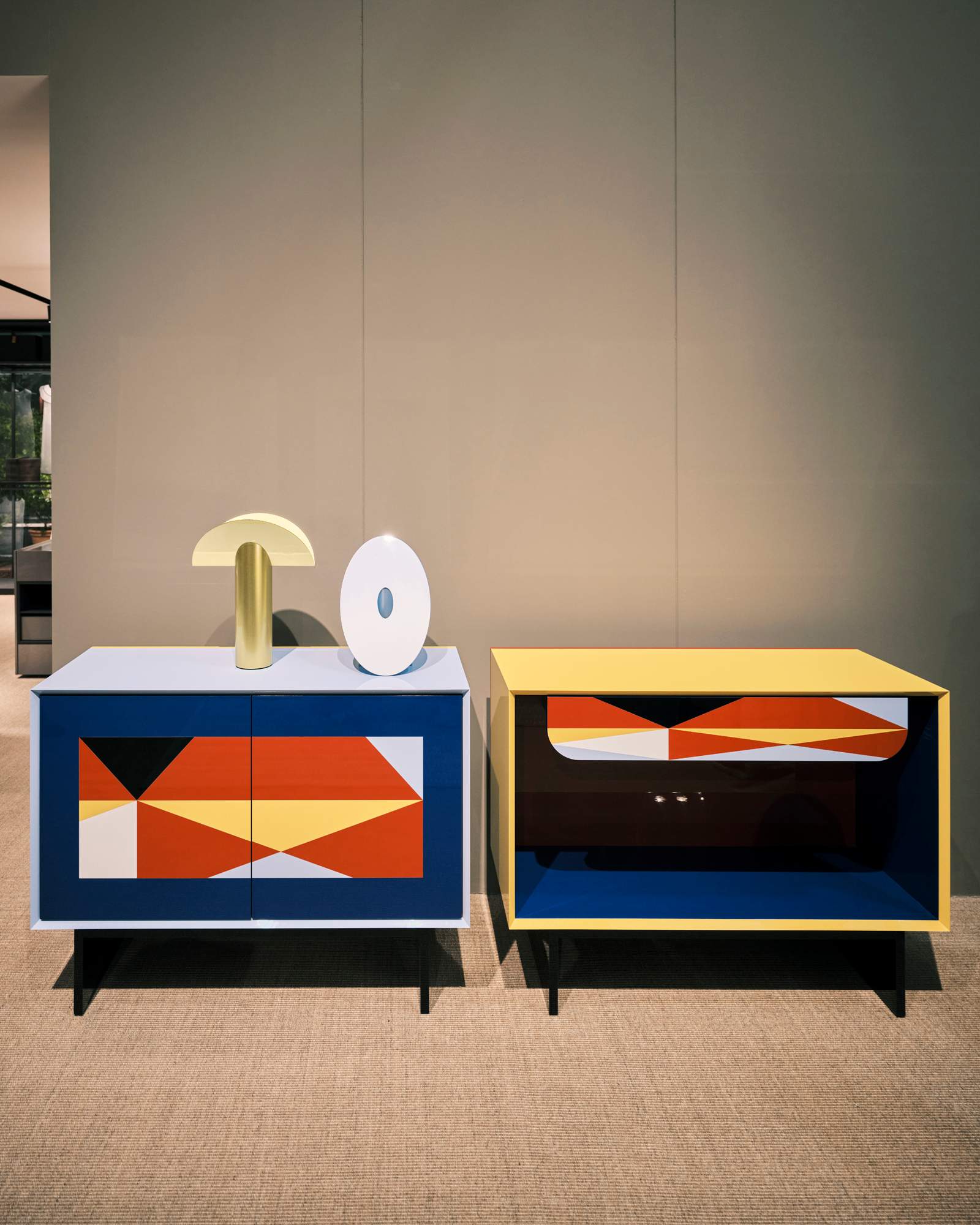 The late Alessandro Mendini played a key role in postmodern Italian design. His playful Linea cabinets, now put into production by Porro, have colourful cellulose surfaces that bring energy to any room. Also for Porro, Piero Lissoni's dining table, made from Paonazzo marble, has a tapered round tabletop and truncated cone base in stainless steel – a blend that lends it a futuristic look.
5. Tatami Refab Project by Honoka (japan)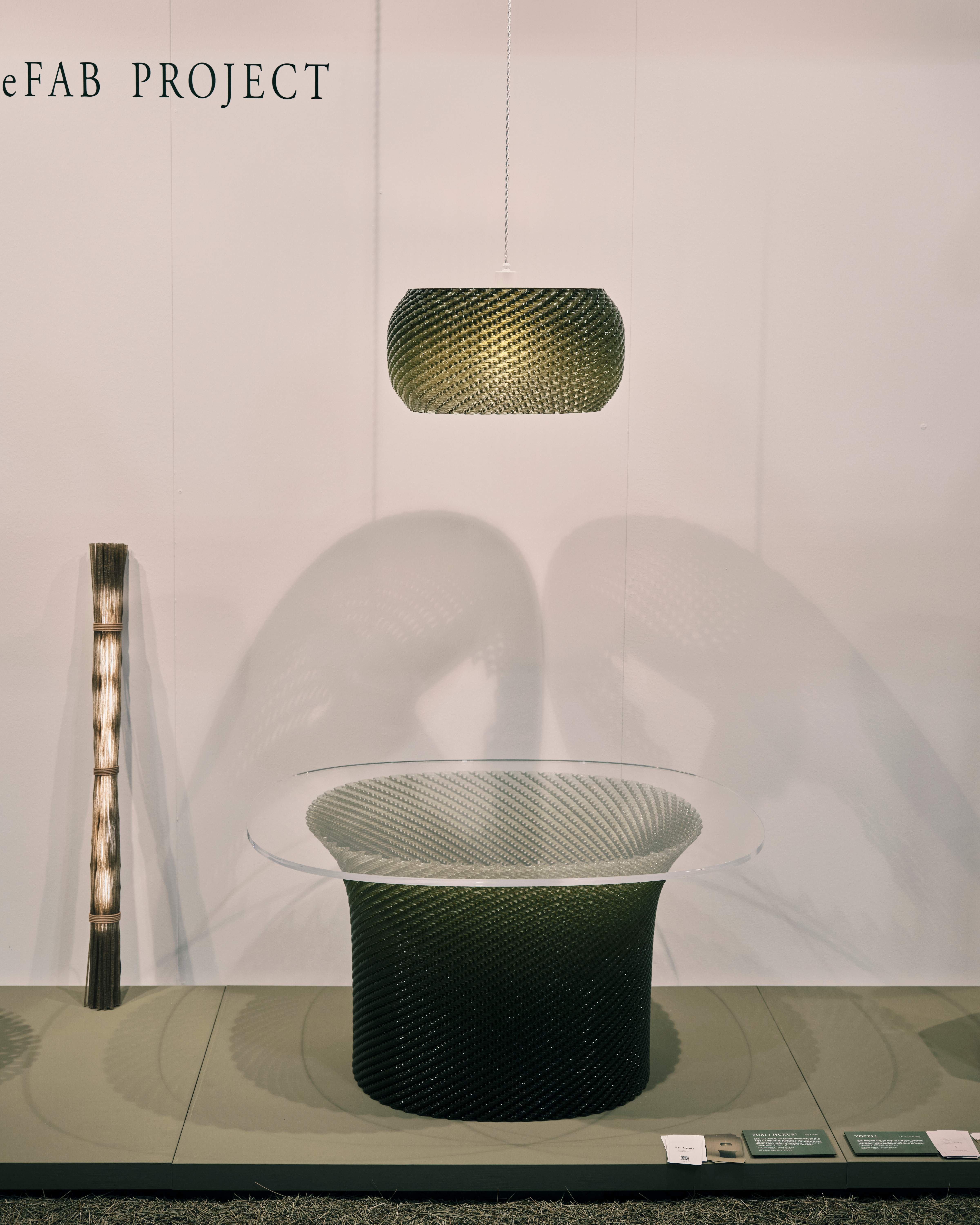 Japanese product-design collective Honoka has been developing new materials by mixing biodegradable resin with discarded tatami mats (composed of Igusa grass). It's a development project that not only reduces waste but creates a beautiful new material for making new mats and other furniture.
6. Kobo and Meriggio by Flexform (italy)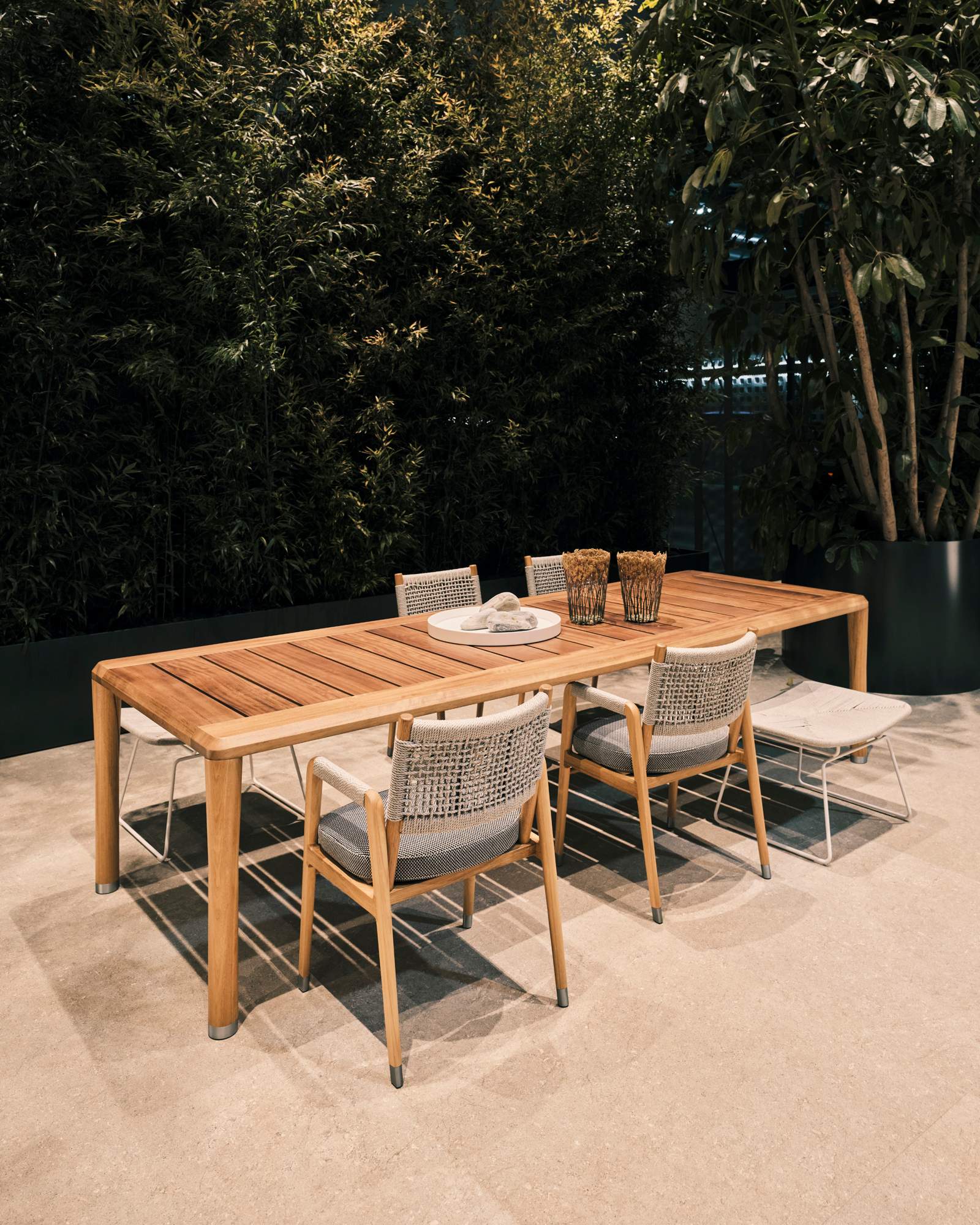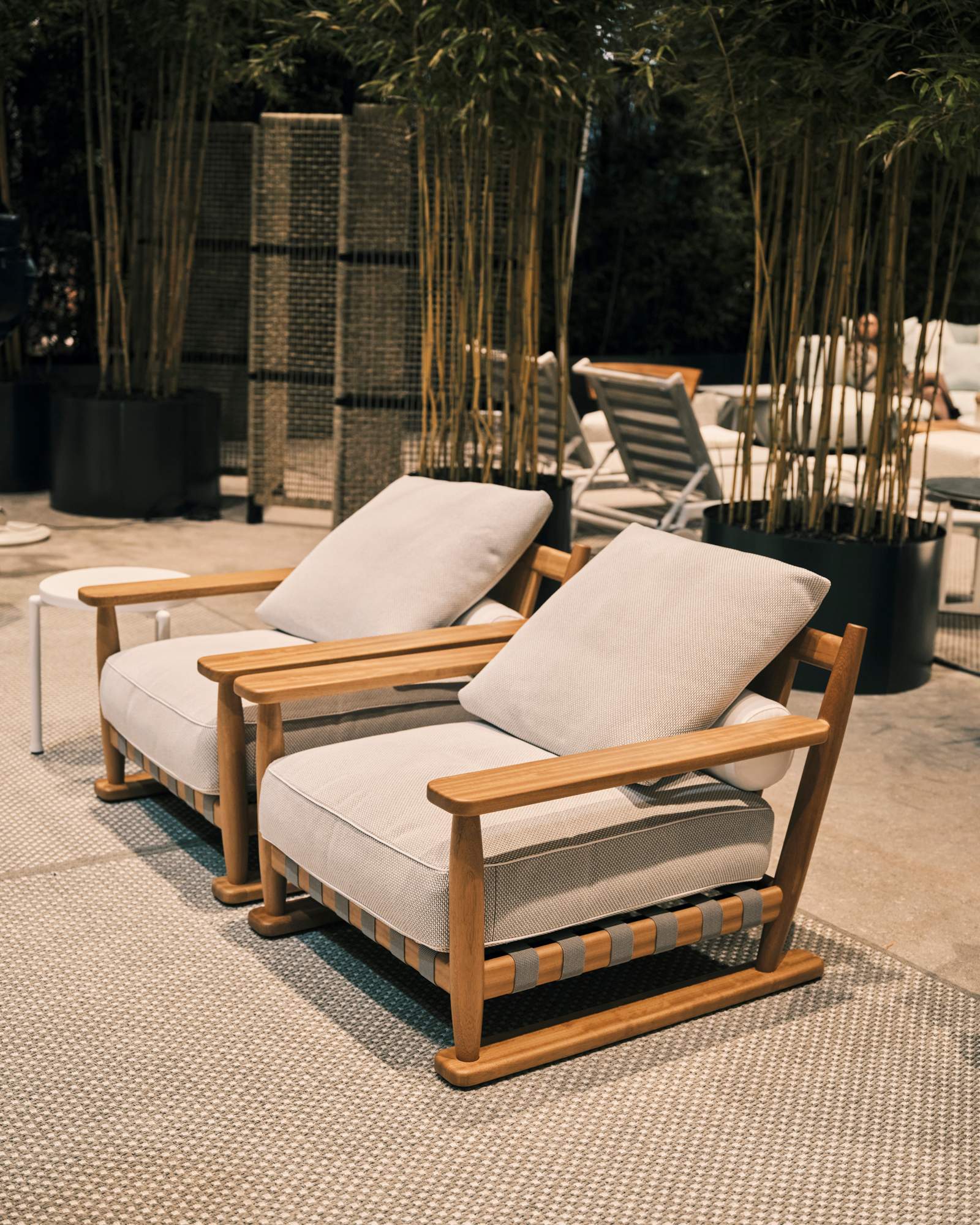 Flexform's outdoor Kobo table is made from solid iroko, a sturdy African hardwood, meaning that it can handle large communal meals – or being danced on at cocktail parties. Meanwhile, long-time Flexform collaborator Antonio Citterio's Meriggio armchair has an appealingly glam retro look that hides clever innovations, such as a sled-like base – also made from iroko – on thermoplastic spacers, protecting the timber from moisture.
7. Kall M by Kettal (spain)
This smart solution for a modern telephone booth would make a welcome addition to any open-plan office that lacks spaces for making private calls or recording live radio. Available in a range of sizes, Kall comes with an adjustable desk, overhead lighting and the option of a swivel chair.
8. Spaghetti chair by Alias (italy)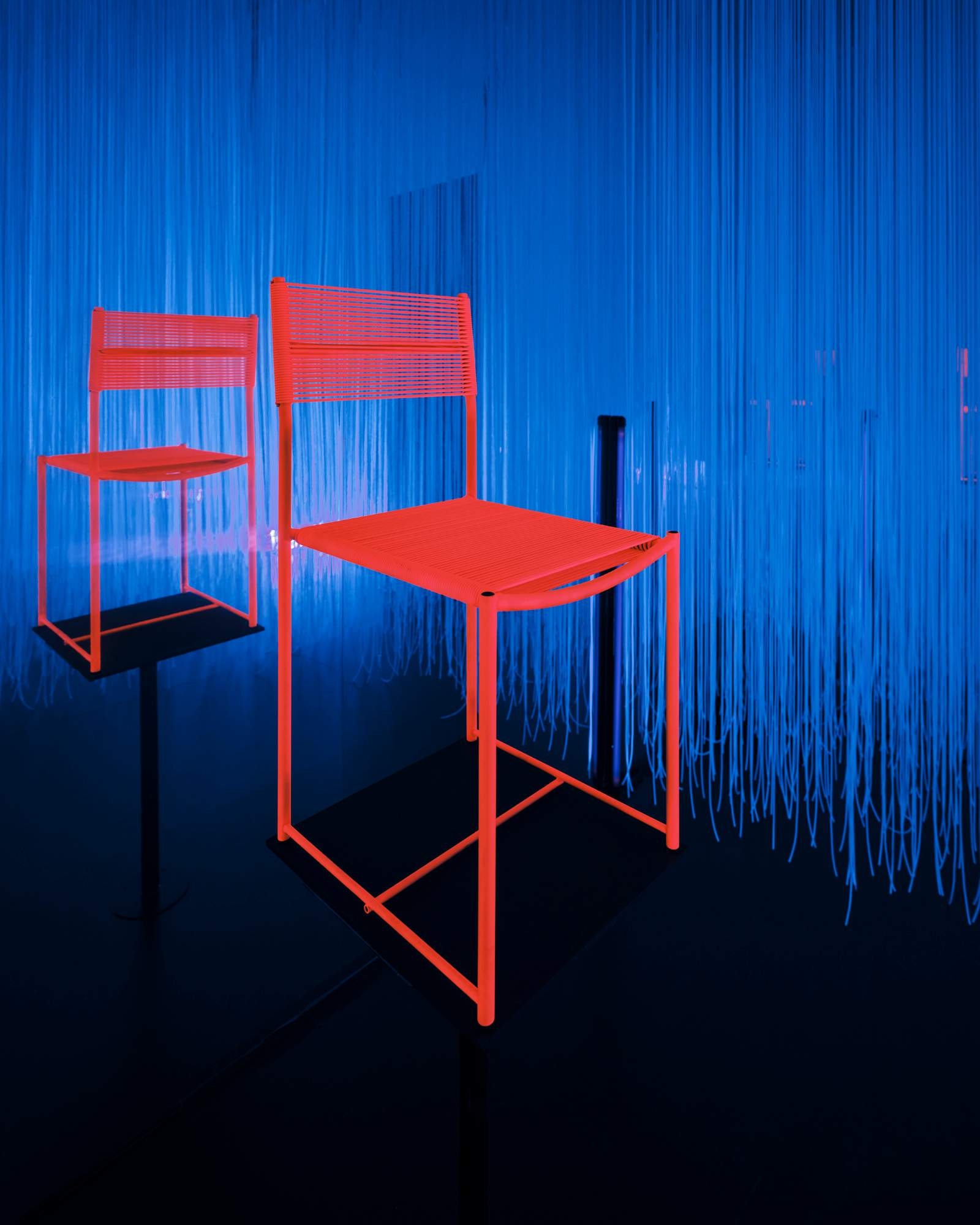 The Alias booth at Salone del Mobile stood out thanks to its spirited installations and a liberal use of UV lights. This reissue of a 1979 design by Giandomenico Belotti, made from chromed steel and woven pvc, takes inspiration from spaghetti twirled around a fork – a good fit for any dinner table.
9. Superblocks by Minotti (italy)
Brazilian architect Marcio Kogan has translated his love of rationalist architecture's boxy shapes into smart furniture for Minotti. This low Superblocks sideboard is made from palisander wood and rests on metal blades; it also has a granite storage area for drinks – or keeping a bottle of saké or two.
10. Curve by Poliform (italy)
Brianza-based Poliform has many beds in its collection but Curve by French designer Emmanuel Gallina is a standout. The frame comes in black elm and spessart oak, while its padded headboard can be upholstered in a range of fabric and leathers, enabling it to be personalised to its owner's taste.
11. W103 Sempé by Wästberg (sweden)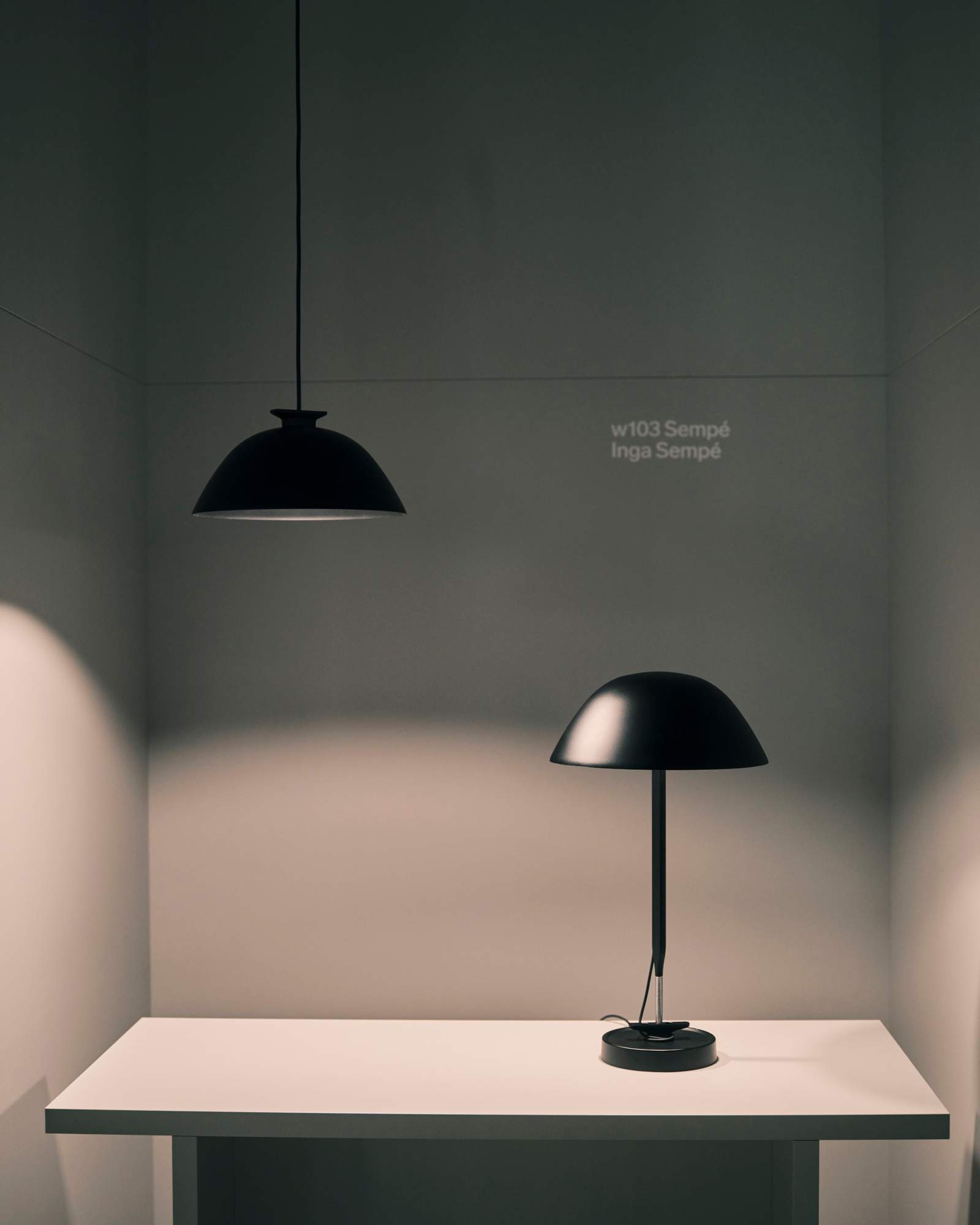 This lamp combines sturdiness and a lightness of form thanks to its hefty base and slender steel arm. The sleek aluminium shade comes in an array of colours and can be adjusted at different angles. 
12. Run by Technogym (italy)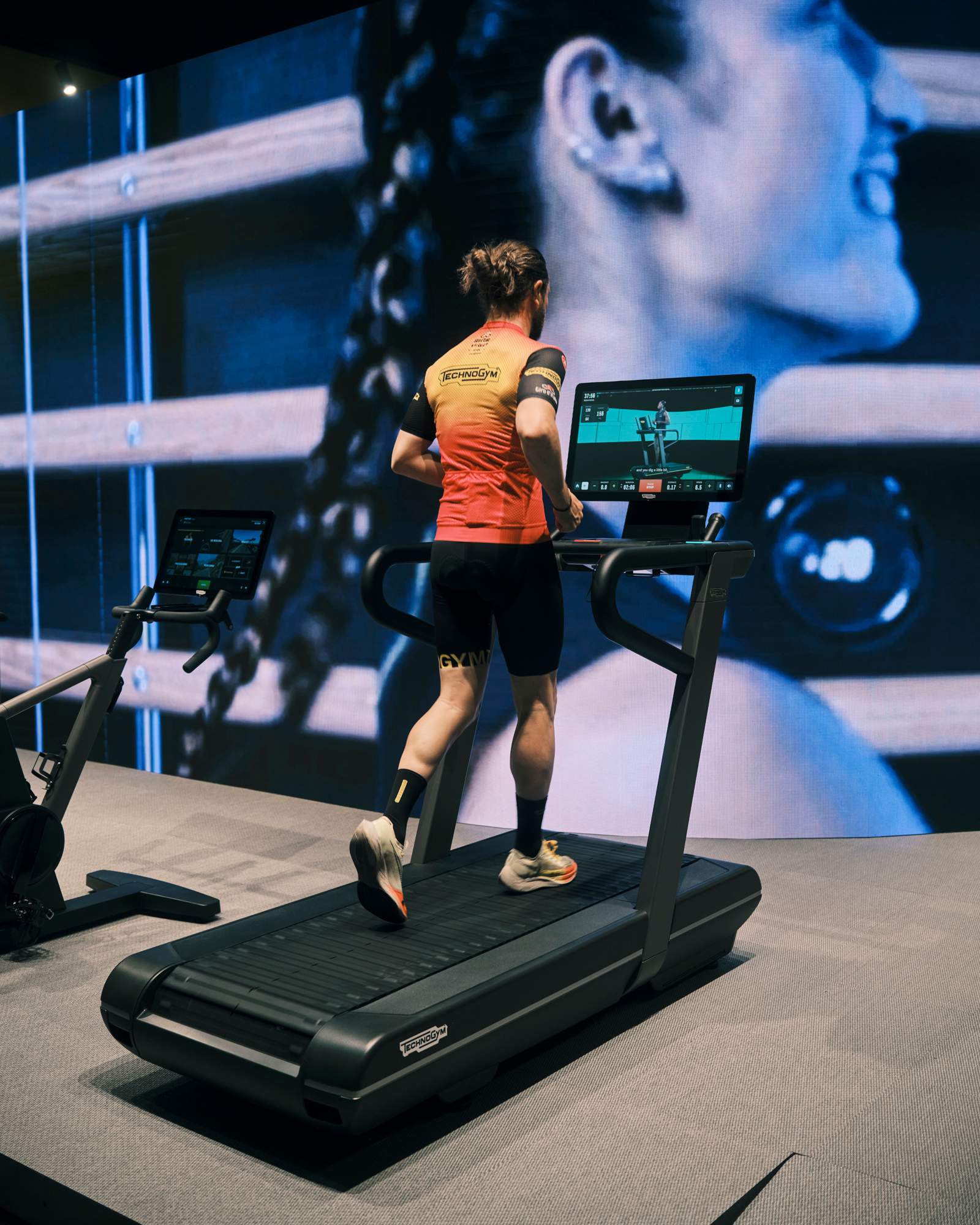 Technogym played to its strengths at Salone by showcasing its sports equipment with the aid of professional runners utilising its Run treadmill. The display showed that a good-looking home-gym setup needn't be hard work.
13. Luca Nichetto, designer (italy)
Industrial designer Luca Nichetto applied the look of steam-bent wood – a signature of Austrian furniture firm Gebrüder Thonet Vienna – to a different material for this body-hugging chair. "We used metal but wanted to retain a Thonet design language," he says.
14. Lightwood and T1 by Maruni (japan)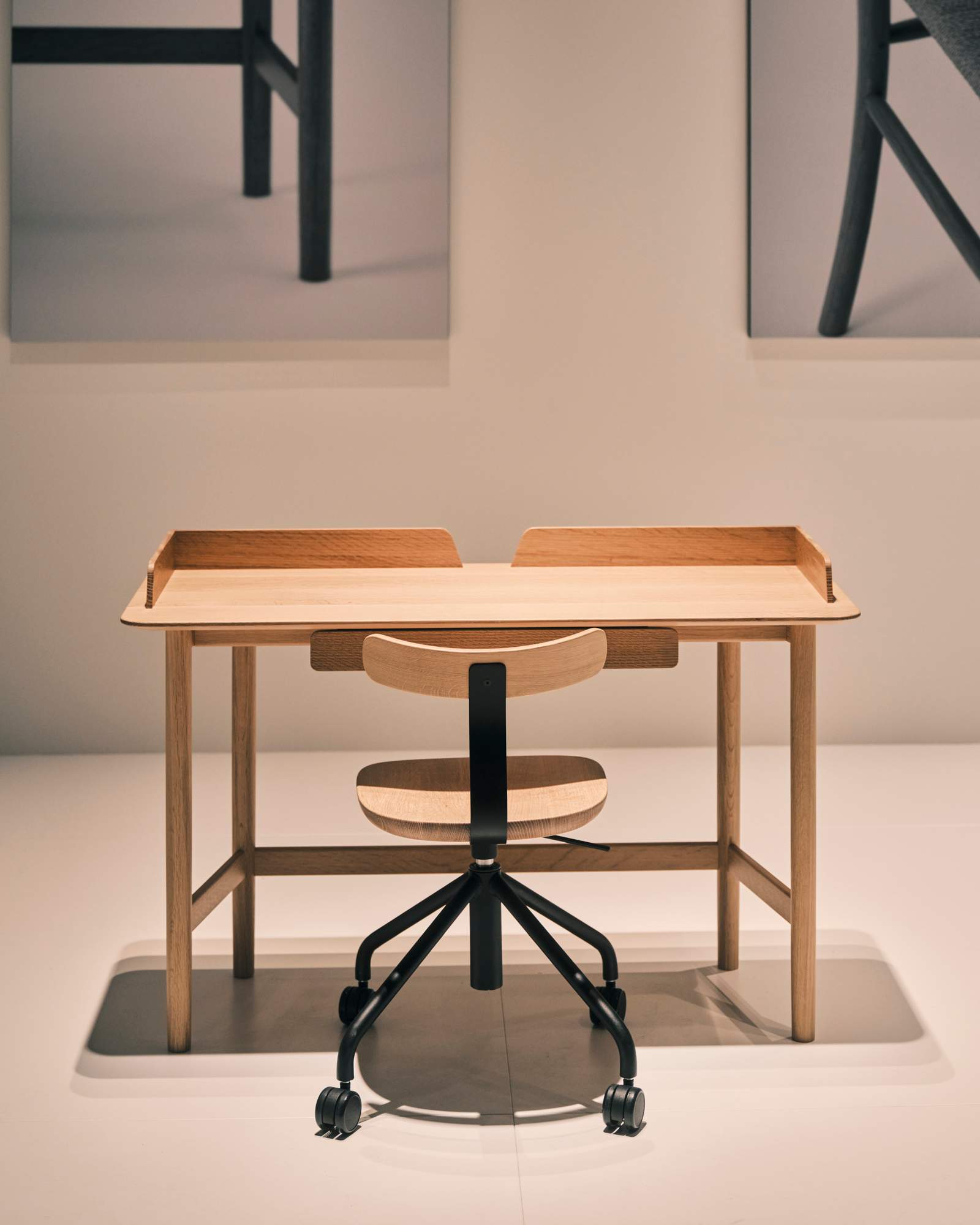 Jasper Morrison's office furniture for Hiroshima-based Maruni doesn't feel corporate, making it ideal for home or hotel room. The simple forms of the Lightwood desk and T1 task chair ensures that they can fit into different environments too.
15. Paf Paf by Mattiazzi (italy)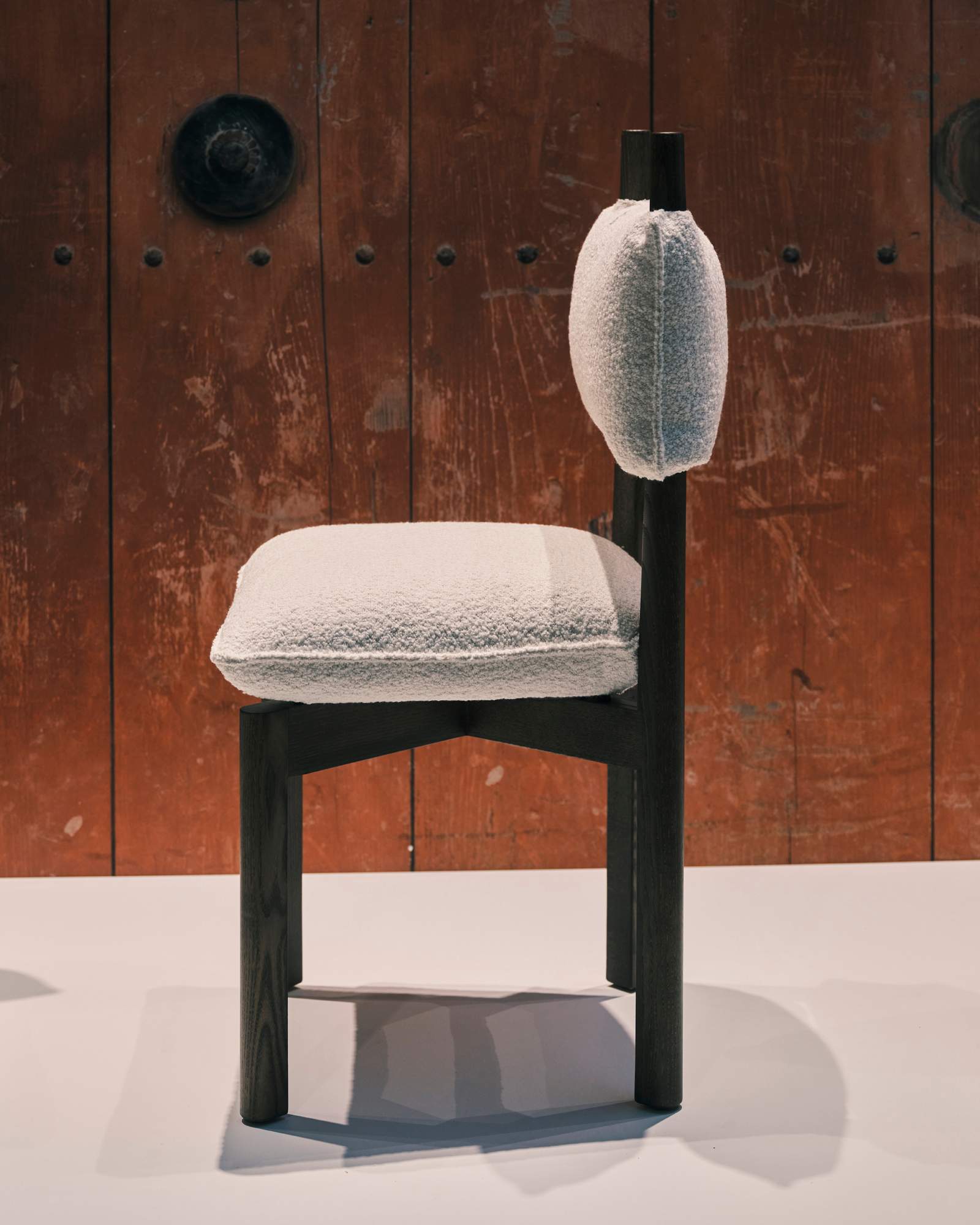 Italian architect Marialaura Irvine's playful dining chair for Mattiazzi is made from an ash frame and finished in a dark stain, with removable upholstery cushions in Kvadrat textiles. In contrast to its sturdy form, the wooden chair is soft and inviting to sit on – making long dinners appetising.