Design: Residence / California
Family unit
Refusing to be derailed by natural disasters and ever-rising costs, Samantha Mink's architectural debut is a remarkable and liveable modernist home for her parents.
There are many reasons why Los Angeles architect Samantha Mink might have shied away from designing a weekend house for her parents. She tends to favour esoteric modernism, while they gravitate towards antiques. Construction quagmires can strain even the strongest relationships. And mixing money and family is always a risk.
Yet 100 years after Le Corbusier built his parents the pioneering Villa Le Lac on Lake Geneva's eastern shore, perhaps the greatest hurdle was the calibre of what had come before. Some of the biggest names in 20th-century architecture made their first splash with seminal designs for their parents: Richard Rogers, Robert Venturi, Harry Seidler, Charles Gwathmey, Richard Meier. If you're going to get carte blanche, you had better make it count.
Fortunately, Mink, who dropped out of Georgetown University in Washington and moved to Manhattan to start over as an architect, isn't the type to shirk a challenge. And now the work that has consumed much of the past decade of her life is done: a cruciform pavilion of concrete, glass, Douglas fir and oak nestled into the pastoral landscape of the Ojai Valley, a two-hour drive northwest of Los Angeles.
"I should never have built this house," says Mink, 36, as she glances towards the rippling pool that runs the length of its rear façade. "It was way too big an undertaking for me. But it was the same with becoming an architect. I suddenly thought, 'I want to make stuff.' I just decide something – and then I decide that I can do it."Dubbed "Prime", Mink's debut unfolds as a series of revelations. The front door – a giant slab of pivoting concrete – awaits at the foot of a sunken staircase, invisible from the street. A sunlit glimpse of pool and meadow beckons beyond the dim, burrow-like lobby. Framed by muscular glulam beams and a vast wall of windows, one colossal valley oak sways in the spring breeze. A lofted office meant for Mink's father hides behind the monumental hearth; another compressed concrete passage leads to a pair of luminous bedrooms, which in turn open directly onto the stepped pool. But only by wading down the narrow waterway between the master suite and the detached guest studio can visitors reach the heart of the house – a secret "sanctuary", complete with hot tub, at the bottom of what appears to be a massive concrete monolith rising high above the rest of the long, linear structure. "One contractor tried to talk me out of it," says Mink, her voice reverberating off the high walls towards the open-air skylight above. "He told me that it would be damp and echoey. I was like, 'Yeah, that's the point.'"
Originally a student of literature, Mink worked at a restaurant while reapplying to New York's esteemed Pratt Institute. Her uncle, a contractor who customised his camper and created his own miniature golf course, had died the year before. The loss helped her to understand how much she "loved making environments and possibilities", like him. In 2012, Mink's parents purchased the lot in Ojai, a longtime retreat for artier Angelenos; water and sewage issues had spooked other buyers. It didn't take long for Mink to devise a water-treatment solution – or a design concept.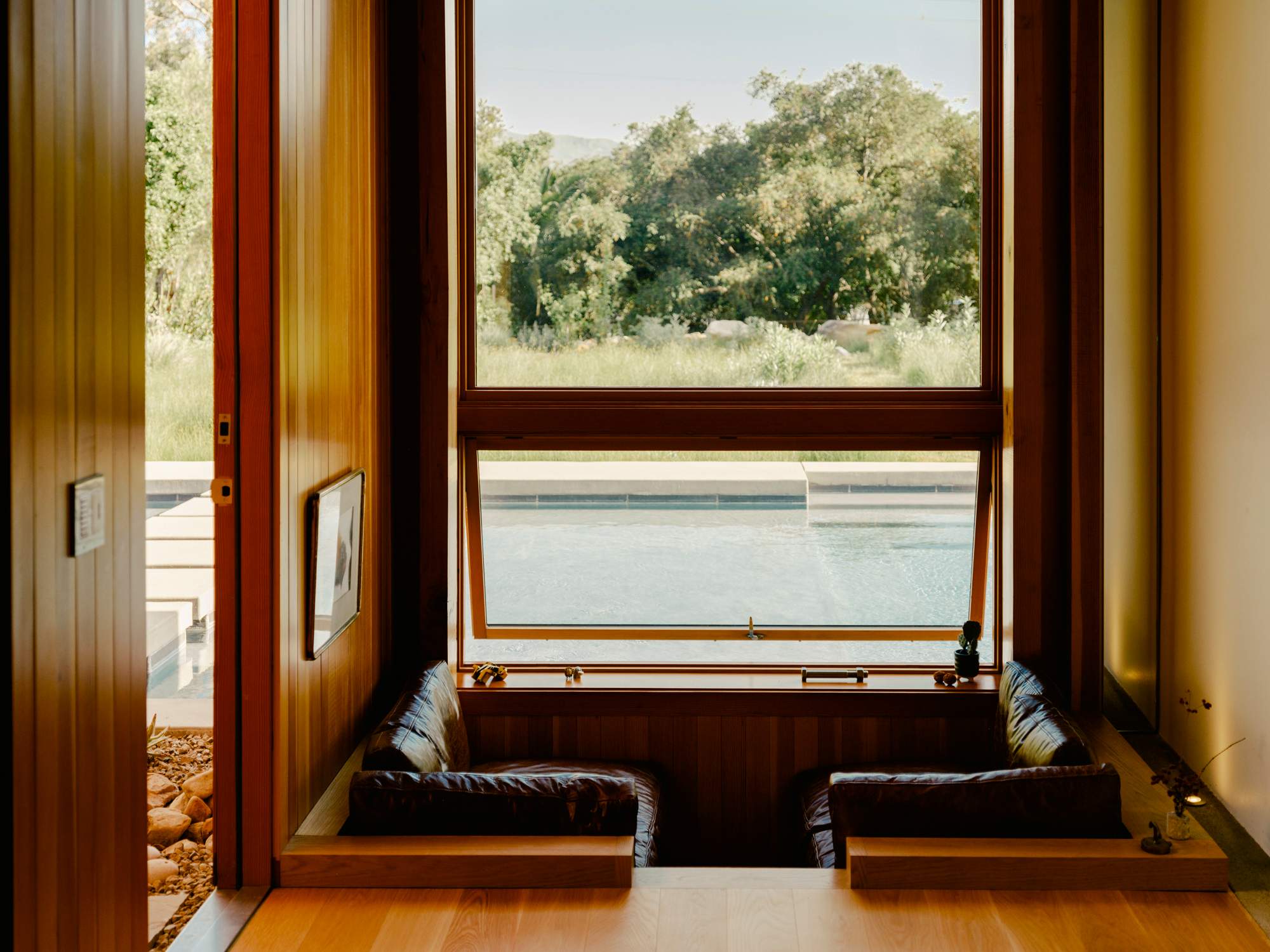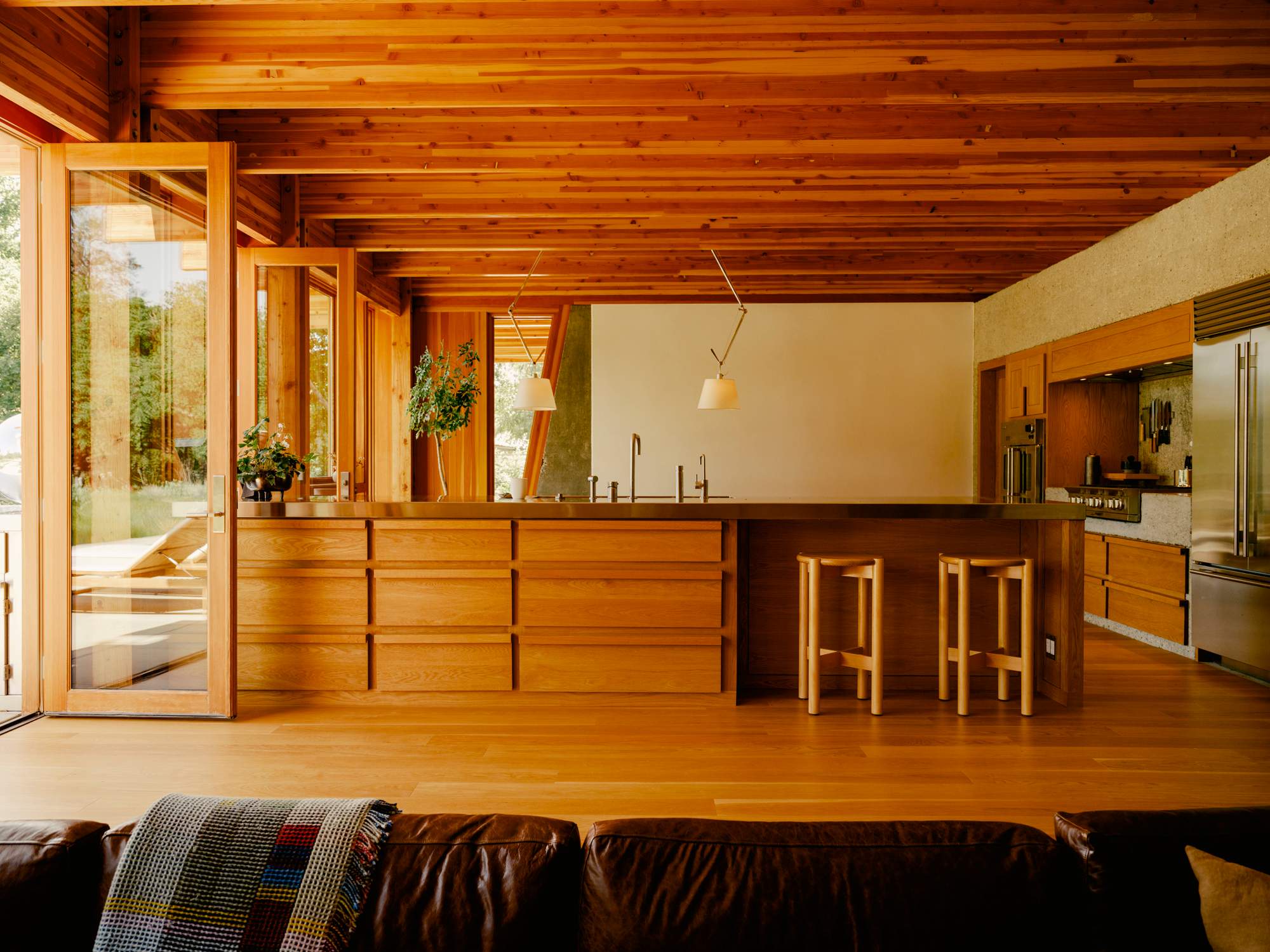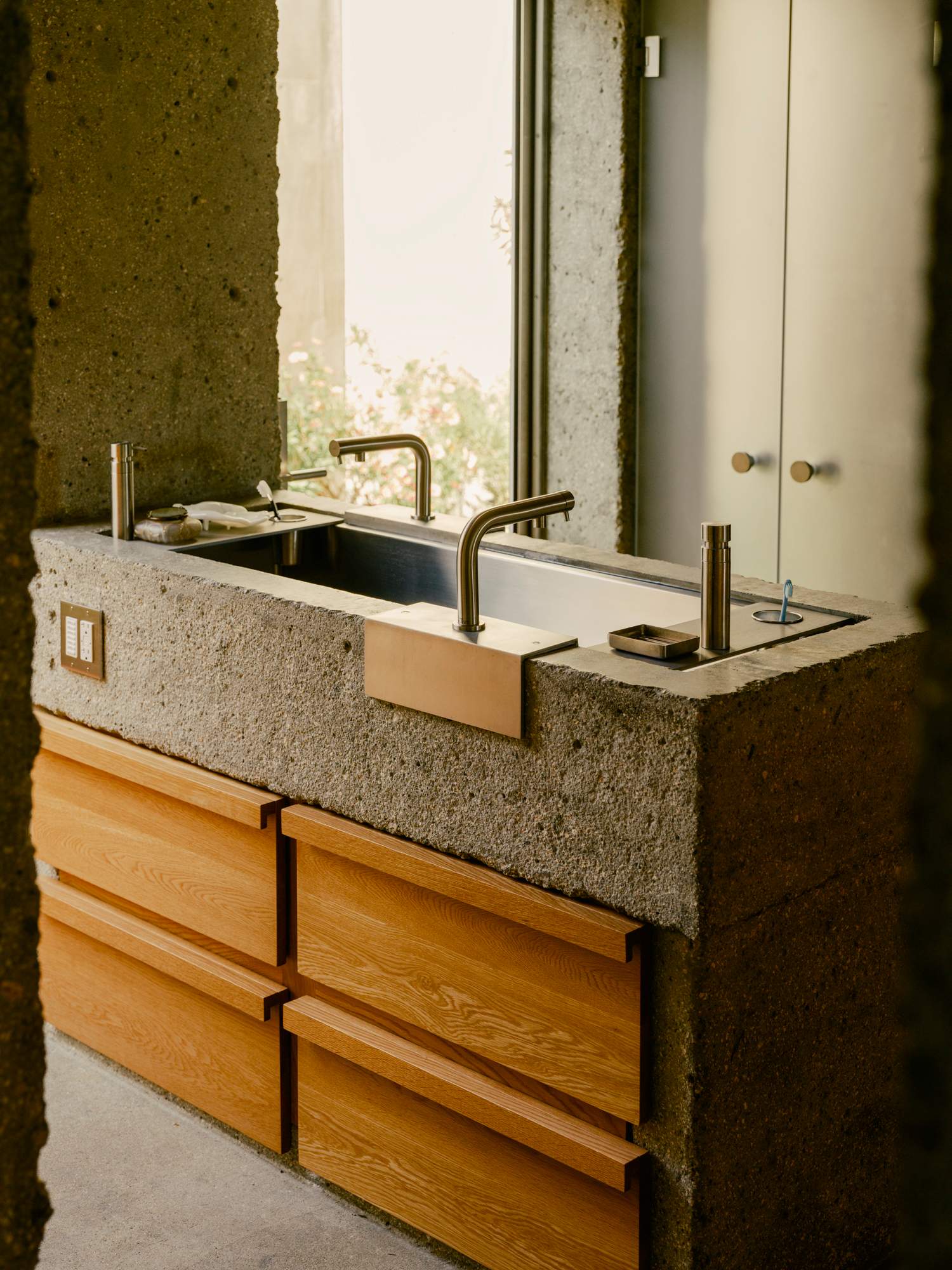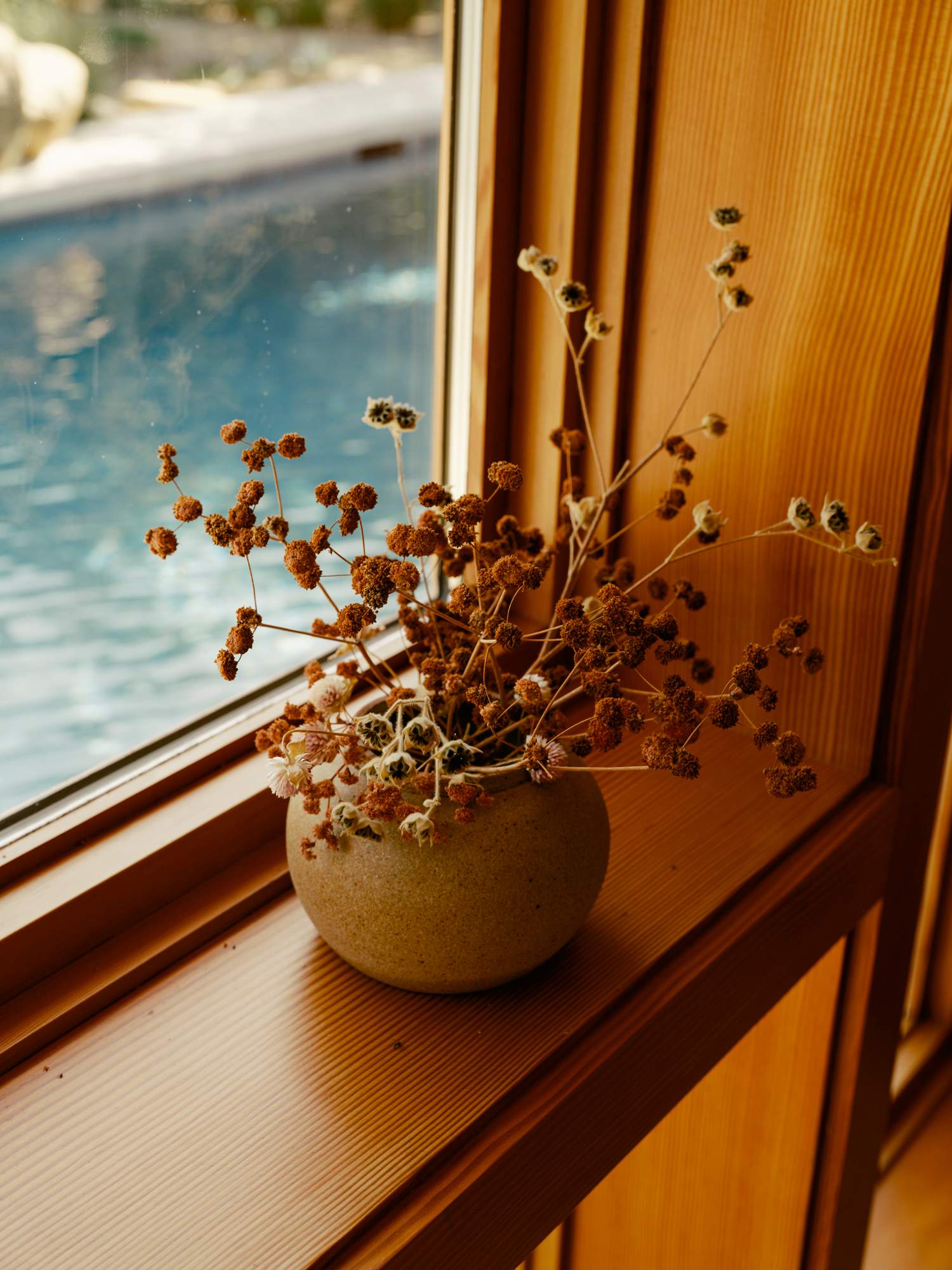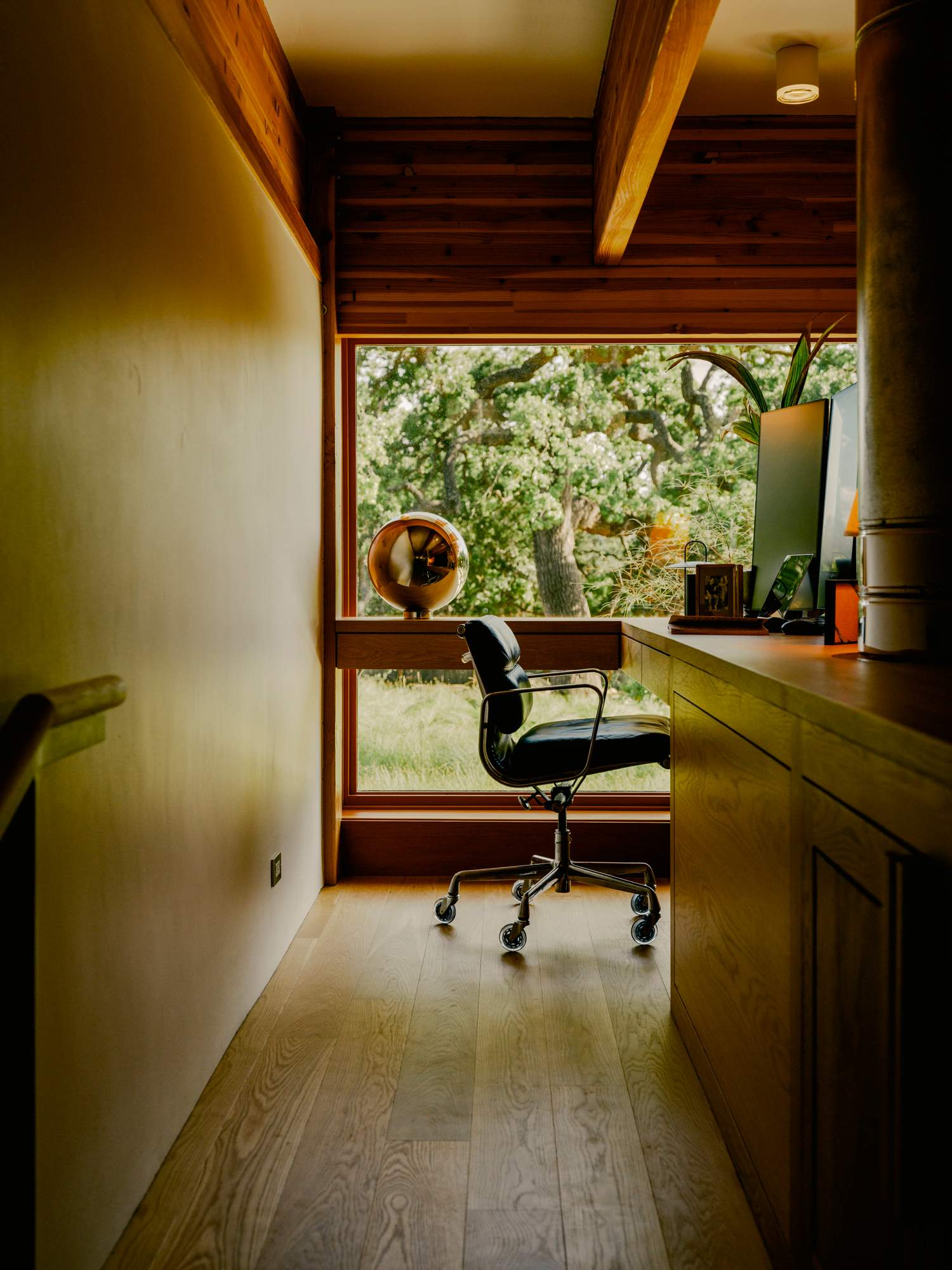 "It has always been about this concrete mass that extends the entire length of the property and houses a lot of the fixed elements, such as bathrooms and service areas, and how that intersects with the tower," she says. "The intersection of any two things is where everything begins." 
Construction was more complicated. First came the Thomas Fire, which swept through the southern Californian landscape in 2017, then the Central Coast floods of 2018 – and then the pandemic. Costs soared. "This wound up being a much bigger undertaking than anybody expected, especially in terms of money," says Mink. "It just wouldn't have happened today."
Natural disasters aside, the fact that Prime happened at all still seems hard to fathom. In some ways, the house summons a familiar history of California modernism: the primal palette of RM Schindler's Kings Road House; the classical grandeur of Louis Kahn's Salk Institute; the cabin-esque cosiness of Sea Ranch. Yet in a deeper way, it remains fundamentally defiant. It's a space far less interested in serving as a spectacle for social media – or a concept for contemporary architectural discourse – than as a good place to live. 
As the midday sun glints off the boulders in the garden, Mink perches at the kitchen counter and reflects on a few of her favourite details: the sunken living-room sofa; the custom dining table that she built by hand; the concrete shower tucked beneath a staircase; the automated waterfall shielding the sanctuary; the intricate cabinet that conceals her parents' TV. But what has surprised her most? "How well it all works as a house," she says.
Mink's parents, in their mid-seventies, were unable to visit during the closing months of construction. Throughout, the architect had urged her mother to decorate. But the elder Mink would always demur, insisting that she didn't want to muddle her daughter's design. To which the younger would reply, "No, the house is meant for you to live in. I want you and all your things here."
Finally, last June, Mink's clients drove up from Los Angeles to see their nearly completed commission. "There were lots of tears," says Mink. "They were so proud." Soon after, Mink's mother installed an antique floral light fixture in her bedroom.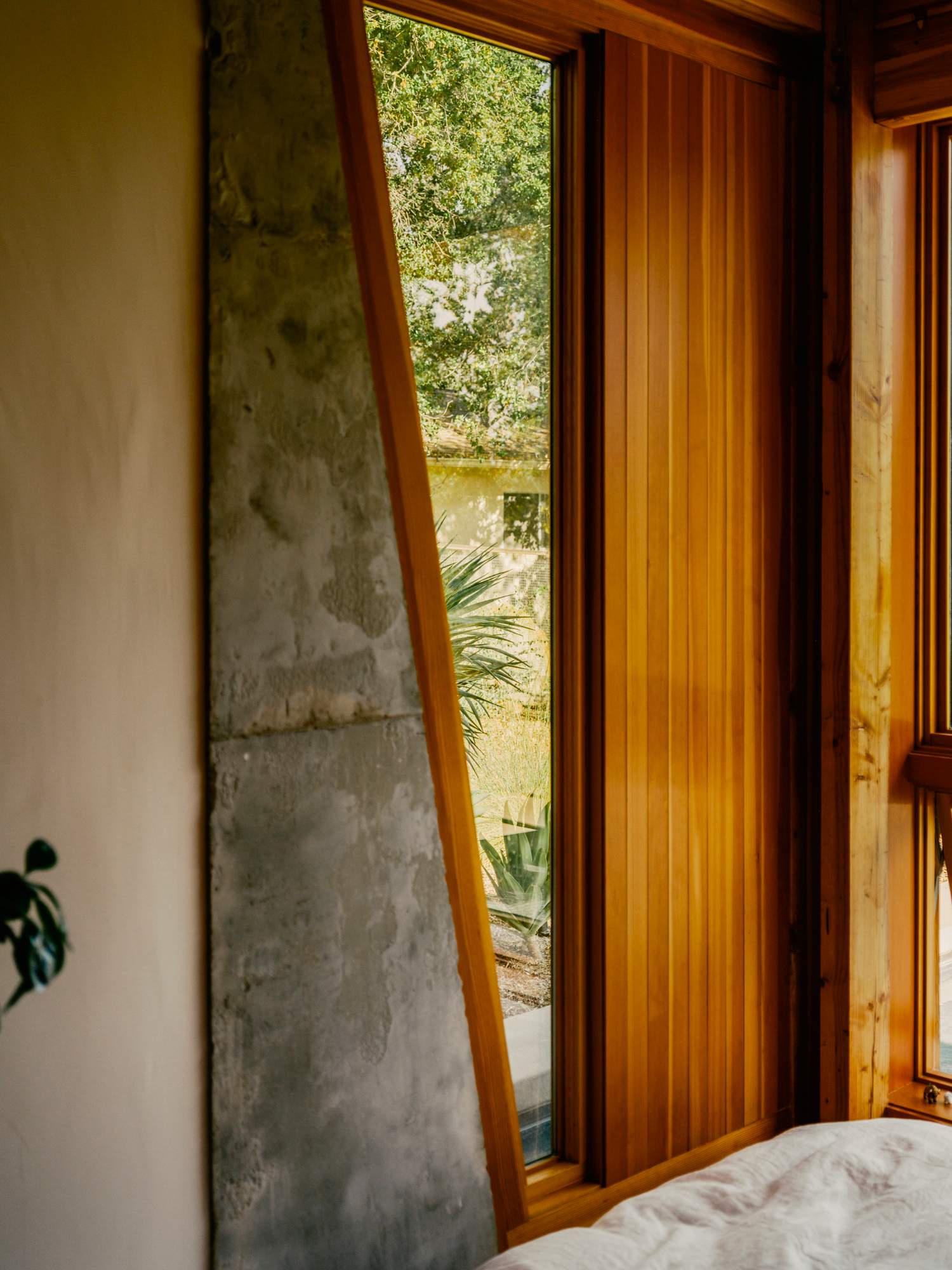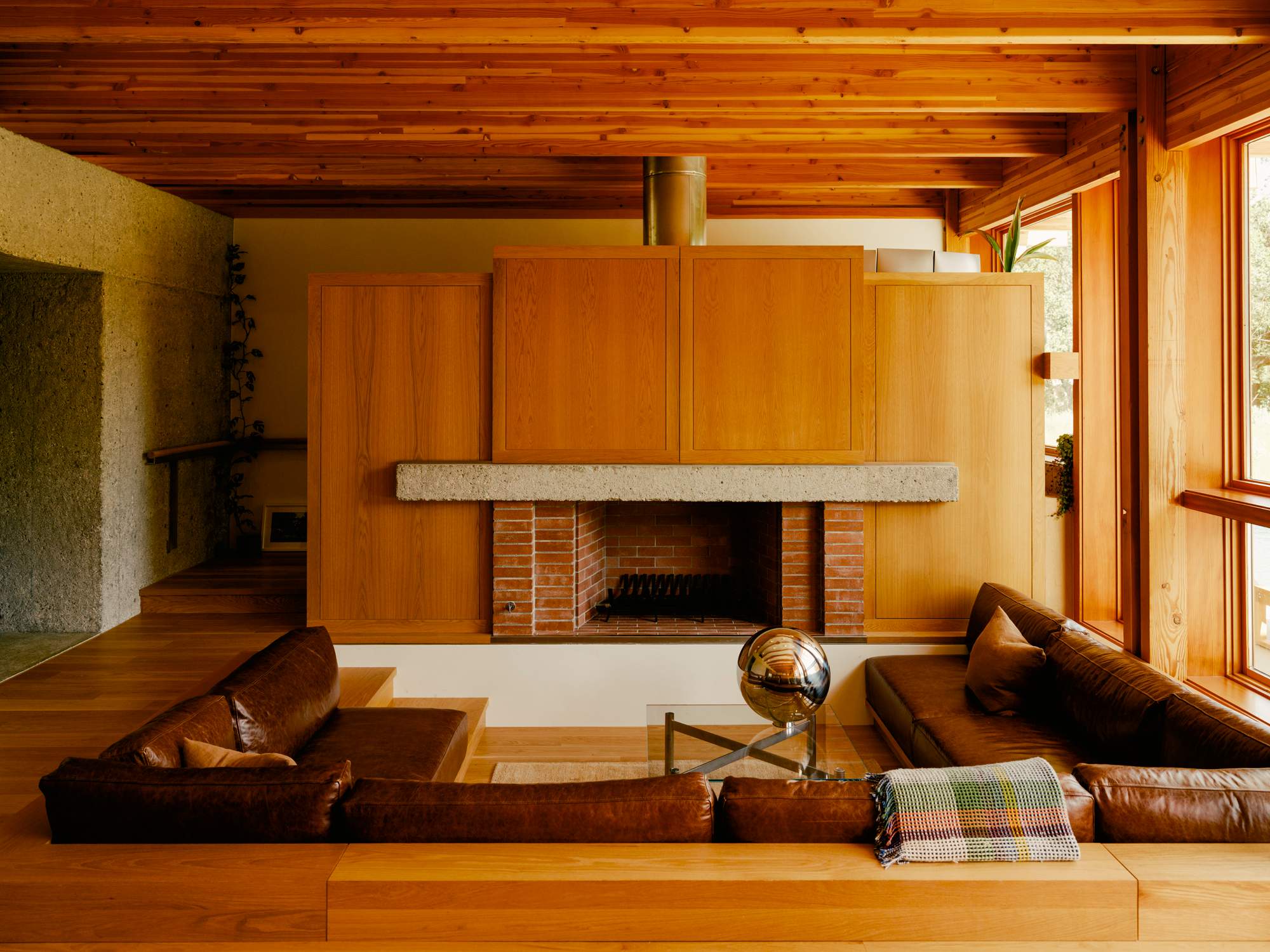 For any young architect striking out on their own, winning early commissions is the biggest hurdle to establishing a practice. Luckily for some, mum and dad were on hand to help out. Here's a list of world-beating designers whose parents gave them all-important early jobs.
Rose Seidler House
Harry Seidler
An icon of Australian design, Seidler's home for his parents, Rose and Max, overturned suburban house conventions when it was completed in 1950. Its spectacular use of timber and glass, bush stone and reinforced concrete created a boxy benchmark of mid-century modernism in Sydney.
Vanna Venturi House
Robert Venturi
The story goes that Venturi's parents decided that he was to be an architect before he was born. So it shouldn't come as a surprise that he would go on to build this house for his mother in Philadelphia. Completed in 1964, it is considered the first postmodern building due to its ornamental façade.
Gwathmey Residence and Studio
Charles Gwathmey
Gwathmey's first residential project was a house for his parents, completed in 1965. Given carte blanche as long as it fell within budget, the New York architect created a "sculpture", carving out rooms from cubic, triangular and spherical structural forms.
The Jerome & Carolyn Meier House
Richard Meier
Finished in 1965, this home was Meier's first residential commission and forecast the New York-based architect's signature style. Large glass walls bring the outdoors inside, with brick frontages providing privacy from the street.
22 Parkside
Richard Rogers
Completed in 1969, this house in South London is cited as a precursor to Paris's Pompidou Centre, which Rogers designed with Renzo Piano. A single-storey home, it has moveable partitions inside, which allowed Rogers' parents to reconfigure the layout to suit their needs.