Fashion: Fragrance / Barcelona
Nose for business
Fragrance and fashion firm Puig has become a powerful luxury group. Its CEO reveals how he discovered the sweet smell of success.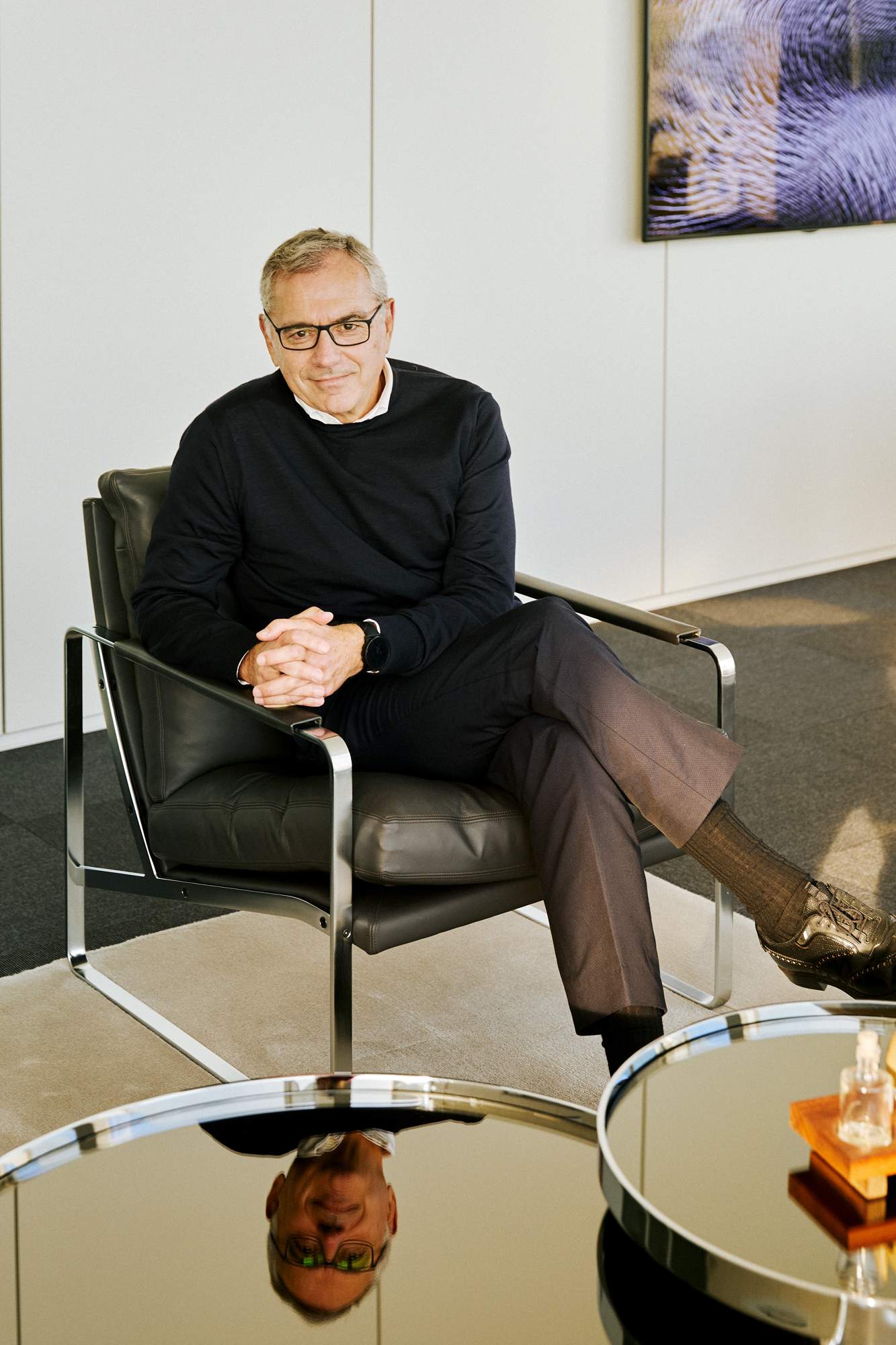 L'Hospitalet de Llobregat is a world away from the warren-like streets of Barcelona's Gothic Quarter. A short trip southwest of the centre, the suburb is more functional than picturesque: a new-build symbol of Catalonia's economic clout. Up on the executive floor of Puig Tower, a glass-and-steel skyscraper designed by Pritzker-winning architect Rafael Moneo, president and ceo Marc Puig is easing himself onto a sofa and preparing to talk about how his family firm has become one of the biggest luxury-industry success stories in recent history.
Over the course of a century in the business, Puig (pronounced "poodge") has grown from fragrance-maker to branch out into fashion and now make-up, wellness and skincare. "We keep expanding because if you don't grow, you go backwards," says Puig, dressed in a white, open-neck shirt. Today the company has a portfolio of 17 brands – 13 of which it owns – spanning 10 different countries. These include household names such as Paco Rabanne, Jean Paul Gaultier and Carolina Herrera. Swedish beauty brand Byredo and renowned Antwerp-based fashion label Dries Van Noten have been some of the newest additions to the Puig portfolio. Before these acquisitions, both brands were founder-led businesses that thrived on their independent status and were therefore seen as being unlikely to sell – but Puig proved otherwise. 
Getting them on board have been big wins, highlighting how the family-run firm has been able to earn founders' trust and scale these brands without compromising their integrity. "Partnering with Puig, a company with a proven track record of developing founder-led brands, will help us realise our full potential across product categories in a way that truly resonates with the culture," says Byredo founder Ben Gorham, who sold a majority stake to Puig last May, in a deal that valued his business at $1bn (€906m). 
Puig shows little sign of slowing down, claiming a bigger stake in the fashion market by revamping dormant brands such as Nina Ricci and continuing to invest in the art of perfumery. If proof of concept were needed, Puig's financial results speak for themselves. In March the group announced its annual figures for last year, which showed a robust balance sheet. With revenues of €3.6bn, its post-tax income was €400m, up 71 per cent on the previous year. So now is the time for Puig to step out of the shadows in the way that its French counterparts lvmh and Kering have been doing for years. 
"We want to be more outspoken about who we are," says Puig. And while he says that the group's focus, for now, is consolidating current brands, ruling out further acquisitions would be unwise. The company's healthy balance sheet explains its ceo's relaxed demeanour today but there was a time not long after Puig took over as chief executive when things looked rather different. By his own admission, the business had been spreading itself too thin and trying to do too much in too many categories. "An organisation can do a limited number of things well," he says. Tough decisions needed to be made, which included closing half of the company's factories and honing its focus on fashion and high-end fragrances. A goal was set to grow the latter category's global market share from where it stood, at 3 per cent, to 10 per cent – a benchmark that it reached last year. 
Puig's success hasn't simply been about streamlining; other savvy business moves have also reaped dividends. The first was the decision to move away from a licensee model, in which it was historically contracted by big-name brands to produce their fragrances. Puig's second winning move was to consciously get bigger, by setting out to acquire new names. The beauty sector was bound to consolidate, in the ceo's eyes, with smaller players either disappearing or being acquired. And that meant that Puig needed to reach what he calls a "critical mass". Luca Solca, a senior research analyst for global luxury goods at Bernstein in Geneva, puts it another way. "There are a lot of fixed costs in this business so scale is very important," he says. "You don't want to be a dwarf in the land of giants."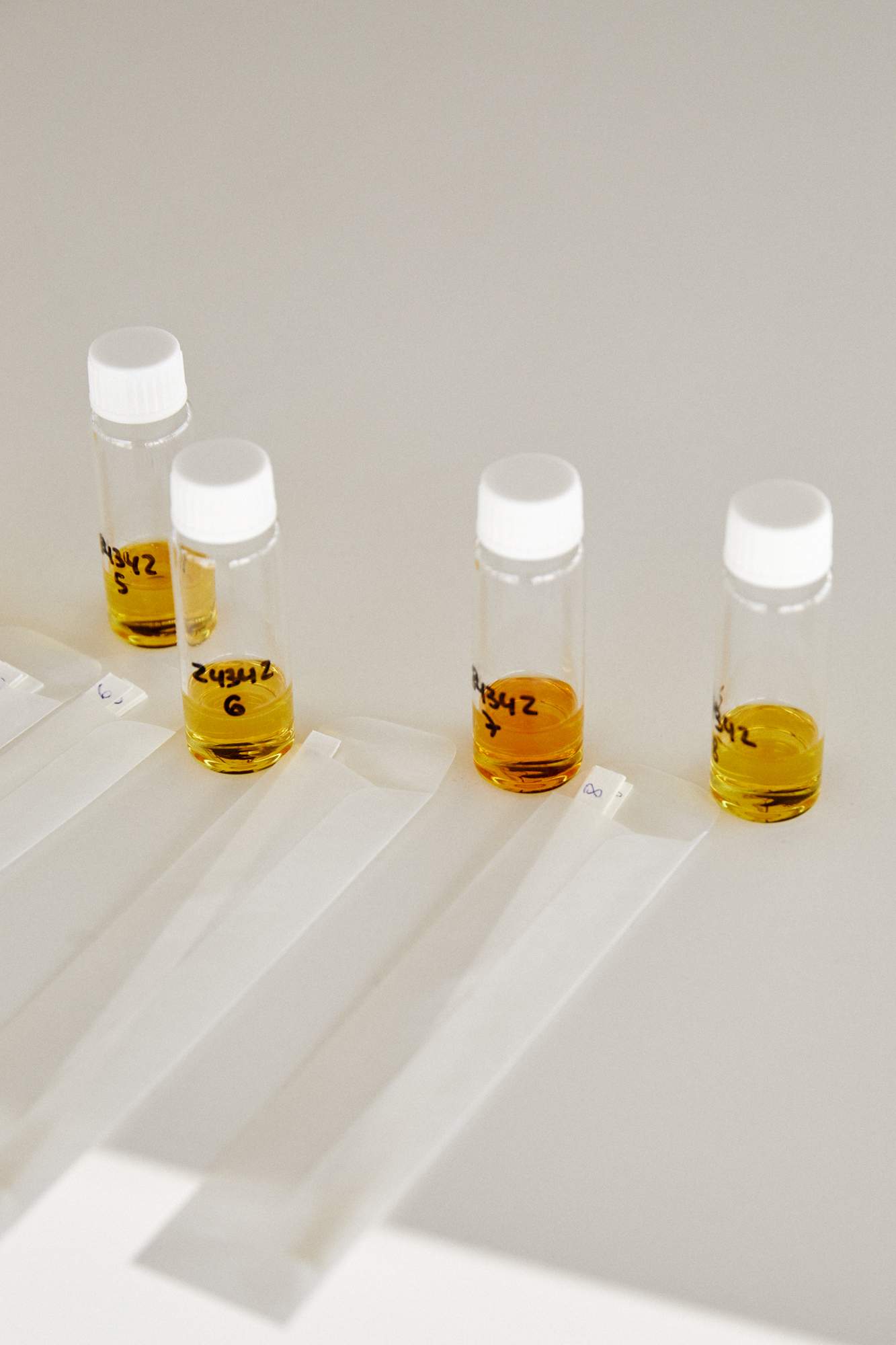 As monocle heads into Puig Tower, past a perfume bottle sculpture by famed Catalan artist Joan Miró, the busy team behind the success story is revealed. Desks peppered with prototypes and sample photography are spread across multiple floors, accommodating the company's 600-strong workforce in Barcelona (it has 10,000 employees worldwide). The perfumery area and creative lab on the 18th floor have a more serene feel, resembling a hotel lounge more than an office, with cream sofas, slatted-wood room dividers and shelves stocked with neatly arranged fragrance bottles. The space was designed as a small lab for the group's brands to visit and develop ideas – and stands as a reminder that, at its core, Puig is still first and foremost a fragrance company.
Overseeing these proceedings is senior perfumer Elisabeth Vidal, who has been with the firm for 30 years. She is part of a team of in-house perfumers split between Barcelona and Paris, and works on high-profile fragrances that before launching can take up to three years to develop and as many as 3,000 trials. According to Vidal, a vital cog in this process is the marketing department, which is there to "inspire" the perfumers. Its role is also a reminder that selling perfume goes beyond scent alone, something that Puig seems to have understood early on. 
That's where fashion comes in: though still a relatively small part of the Puig business, it is arguably its most high profile and feeds directly into the fragrances cash-cow. "It's about creating a desirable brand – and in order to do so you still need to put on fashion shows," says Iria Pérez Gestal, director of Spanish media platform Modaes. "Aspiration is still achieved through fashion, not through the pure smell of a perfume."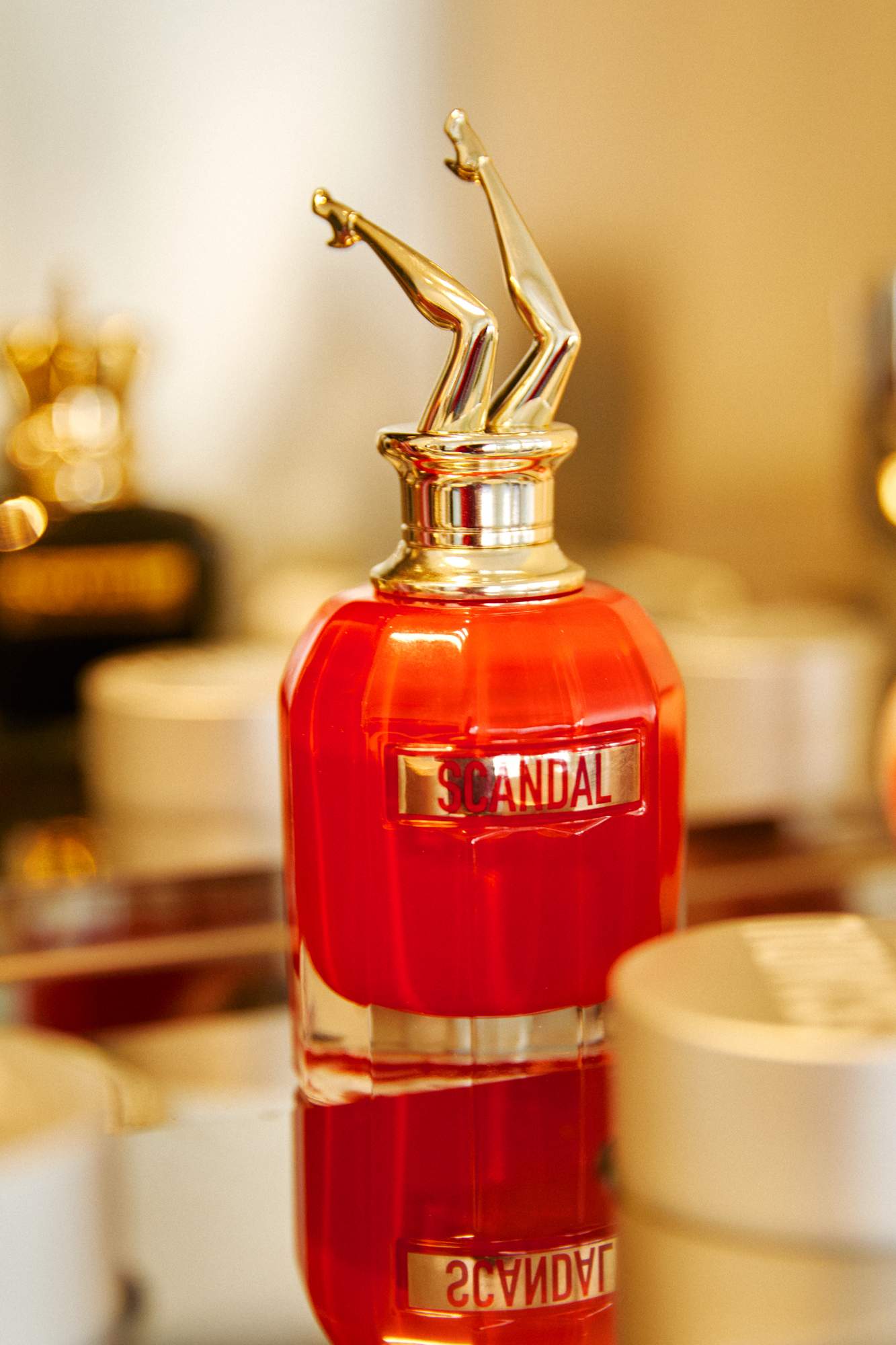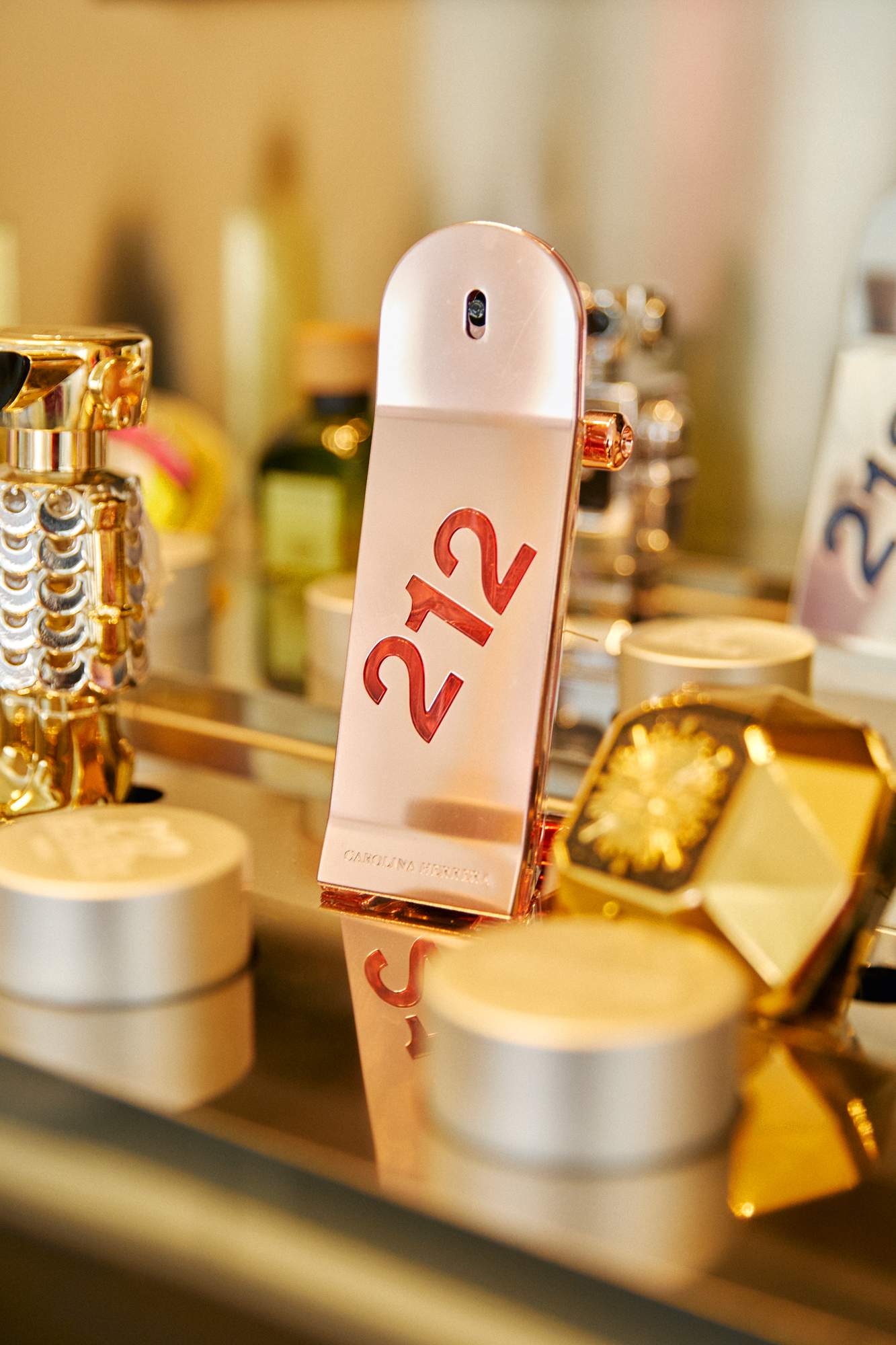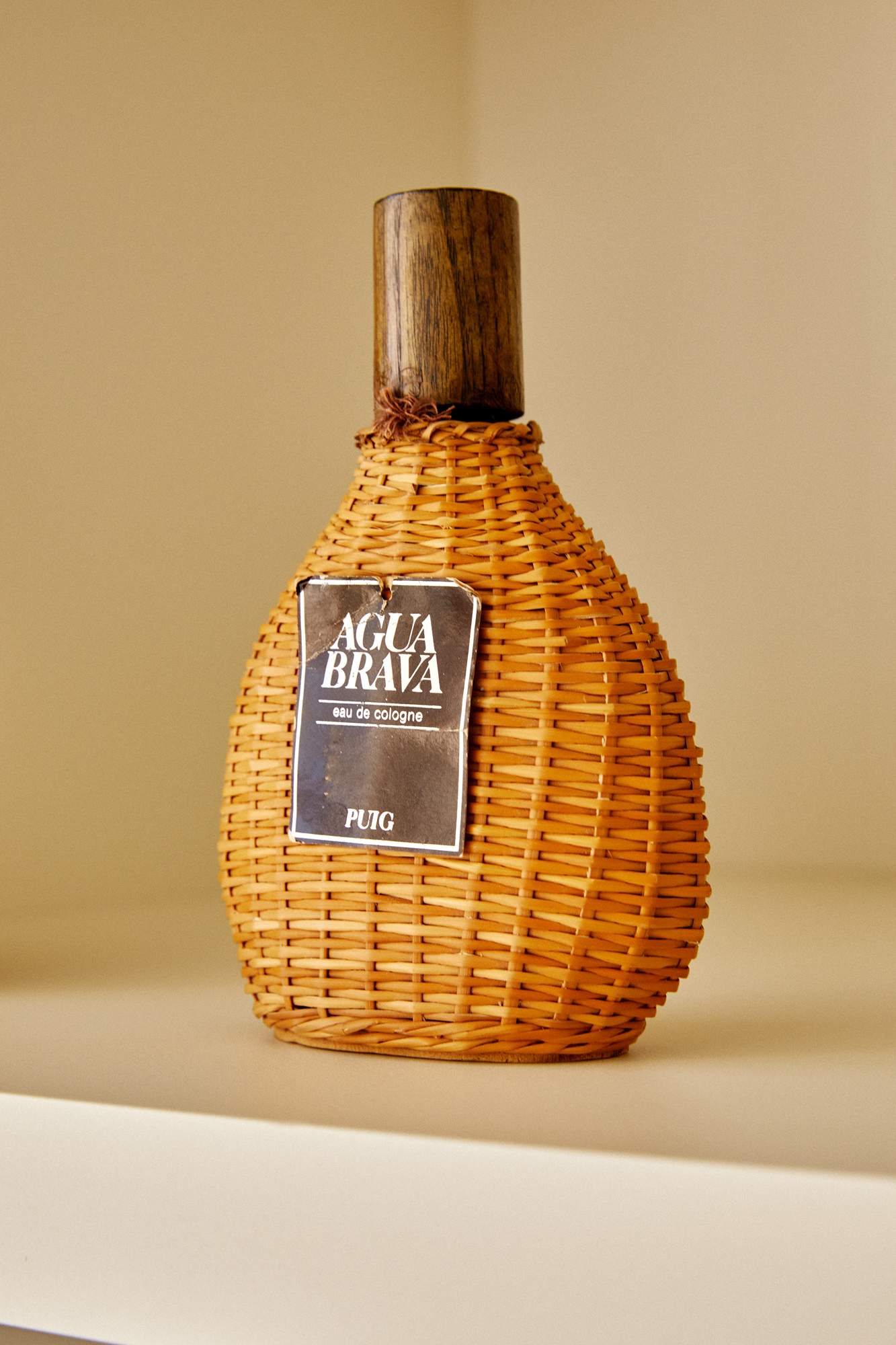 This approach has been at the core of Puig's new business strategy – giving the firm a leg up on its competitors, which tend to run fashion and beauty divisions separately. "We build the image of a brand through fashion and translate that into the fragrance world," says Puig. That's why when Paco Rabanne needed a boost, the group put more effort into developing its ready-to-wear collections. It has also been helping the fashion labels in its portfolio to enter the fragrance fold. Last year, Dries Van Noten launched its first beauty line: a set of 10 unisex perfumes and 30 lipsticks. The range had the same personal and artisanal feel as Van Noten's fashion collections, with the designer working with Puig's perfumers to translate the smells from his garden into perfume. 
Puig has also been expanding into other niche segments over the past decade – a move aimed at addressing shifting consumer tastes that have put natural ingredients top of the agenda. In the past few years it has embarked on an acquisitions spending spree to target smaller skincare, fragrance and make-up brands, including bringing Colombian natural cosmetics name Loto del Sur and India's wellness-focused Kama Ayurveda into the fold. 
But perhaps its boldest move was the June 2020 purchase of the UK's Charlotte Tilbury, something that London-based luxury analyst Mario Ortelli says reflected "a long-term view on the market". Long view or otherwise, it was a watershed moment – Puig's largest acquisition to date and made during the height of lockdown when the future was far from certain. Though the purchase figure hasn't been disclosed, Charlotte Tilbury had been valued at more than €1bn, meaning that Puig paid an eye-watering sum. "That was a difficult decision," says Puig. "And [yet] there was no hesitation." With the make-up and skincare brand's continuing success – and its expansion in China – the acquisition is already looking like a shrewd move.
While these new purchases clearly have an eye on emerging or expanding markets such as Latin America or Asia, that is only part of the story. An equally important piece of the puzzle is having direct control over retail, rather than relying on third parties. Puig's newest stablemates all have direct-to-consumer elements, either through e-commerce or bricks-and-mortar retail. Kama Ayurveda, for example, has 60 existing shops in India and plans to expand internationally. After getting the nod from the communications director sitting in on the interview, the ceo reveals that the brand will soon be opening in London, while Van Noten has opened a store in Los Angeles and three in China since partnering with Puig.
Even as it achieves larger scale, the group still prides itself on making leftfield moves that keep the market on its toes. That might mean naming 27-year-old London-based Harris Reed as creative director at Nina Ricci and giving him carte blanche to revive the dormant house (more to do with his "positivism and optimism" than his age, according to Puig's ceo). The company has also demonstrated a consistent ability to keep brand founders in the picture, from Carolina Herrera and Jean Paul Gaultier before they retired to Van Noten and Tilbury. "Though management might be harder than when you have 100 per cent control, Puig keeps them on board, and I think it's better for the business," says Modaes' Pérez Gestal.
Puig is also betting on innovation as a differentiator. Not all its initiatives have worked out – a collaboration with Bosch to make perfume at home was a flop – but some feel as though they have genuine potential to shake up the industry. One of the more intriguing things you can do at Puig HQ is stick your nose into one of the company's AirParfum machines. A smelling device sold to retailers for between €4,000 and €13,000, it sprays a quick hit of perfume through a central halo and, unlike traditional diffusers, doesn't use alcohol. This apparently allows the user to avoid smell saturation, which often happens when assaulted by an army of sprayers in department stores. AirParfum has also been trialled in cultural settings such as Madrid's Prado Museum, with visitors using it to zoom in on images of Peter Paul Rubens' and Jan Brueghel's paintings and sniff the flora and fauna depicted (tip: avoid the musky civet at all costs).
AirParfum is part of a family of innovations aimed at demystifying the world of fragrances, including investment in cataloguing more than 20,000 perfumes through brand-agnostic, open-source website Wikiparfum. There is also an ambition to crack the old conundrum of selling smellies online, by creating "scent visualiser" software that allows users to see the smelling notes of a fragrance. 
For all the technological leaps forward, perhaps Puig's biggest innovation is an old-school managerial decision: the Puig family recently decided that the next generation would not be occupying leadership positions. It's a move that many family-run businesses ought to be taking for the greater good of their enterprises but often fail to do (lvmh ceo Bernard Arnault, who has given all five of his children leadership positions from early ages, are you listening?). 
Marc will soon have a new skyscraper opposite the existing HQ to populate as the company continues to grow, and he recognises the need to "open up to more potential talent" rather than relying on a small clan. While he might be relieved not to have to ready himself for a messy family succession battle, he's also not in a rush to go anywhere. "It's exciting to be in this company right now," he says, shifting position on his executive-floor sofa. Success, one imagines, smells rather good.