Business: Aviation / Geneva
Plane sight
Business aviation is innovating at speed. Ahead of Ebace, the sector's key trade fair, we spot the high fliers.
Business aviation is coming off one of its most successful periods after the pandemic drove legions of wealthy individuals to fly privately for the first time. But it's not all rosy as we look ahead to the rest of 2023 and beyond. Economic headwinds are a concern – not so much for the ultra-high-net-worth individuals, who will certainly continue to fly privately, but for corporations that might be trying to cut costs or simply feel that the optics of business jets doesn't fly when they are facing a turbulent economy and the potential of staff layoffs. Meanwhile, some of those people who took up flying privately because of the pandemic are returning to premium cabins on commercial airlines. The hopes that the industry might have harboured of converting these people for life seem, in many instances, to have been misplaced. 
Concerns about sustainability also dog this part of the aviation industry. How many litres of fuel it is acceptable to burn to transport a handful of people in a business jet is a question being asked more frequently – often by shareholders. Then there are the supply-chain issues that continue to hit hi-tech, complex manufacturing in an especially pronounced way. Manufacturers can't deliver aircraft on time and deadlines for development programmes have slipped. 
And yet, despite all of this, the industry looks robust. Order books at every major manufacturer are full. New models are being rolled out with ever more exciting passenger comforts, impressively long ranges and significantly lower fuel burn. The next iteration of the European Business Aviation Convention & Exhibition (Ebace) takes place in Geneva from 23 to 25 May. It will be a moment for the industry to say, "We're here, we're still going strong and we're addressing some of the more sticky questions."
Visitors will see that electric and hydrogen propulsion are being applied to light aircraft much earlier than they are to big commercial people carriers. And for those larger aircraft that can't rely on battery power now, the use of sustainable aviation fuel is the order of the day. All of this means that, even though there are significant challenges ahead, business aviation stands primed to be at the leading edge of technical innovation. In fact, from the looks of what is being shown at Ebace, it already is.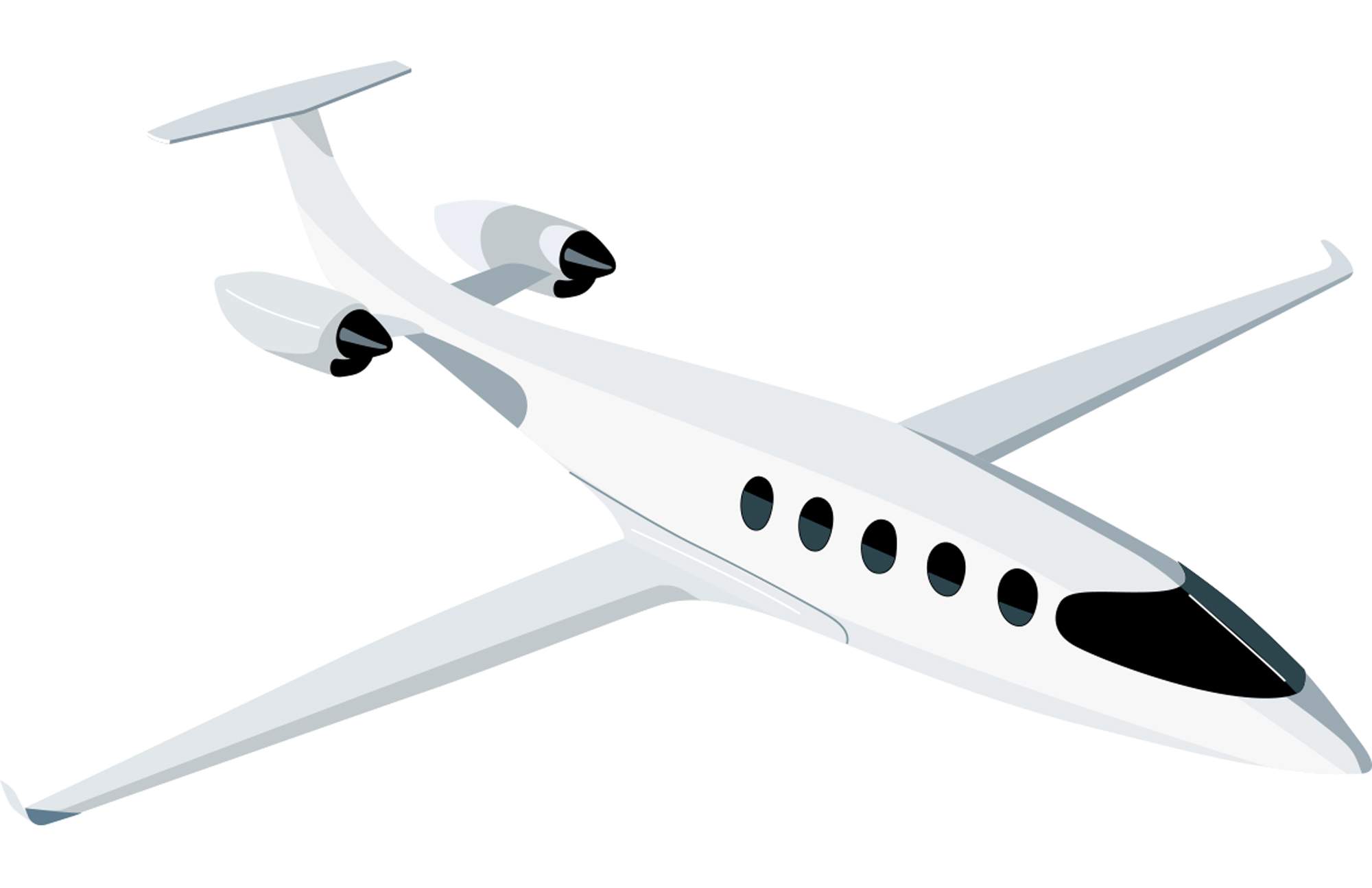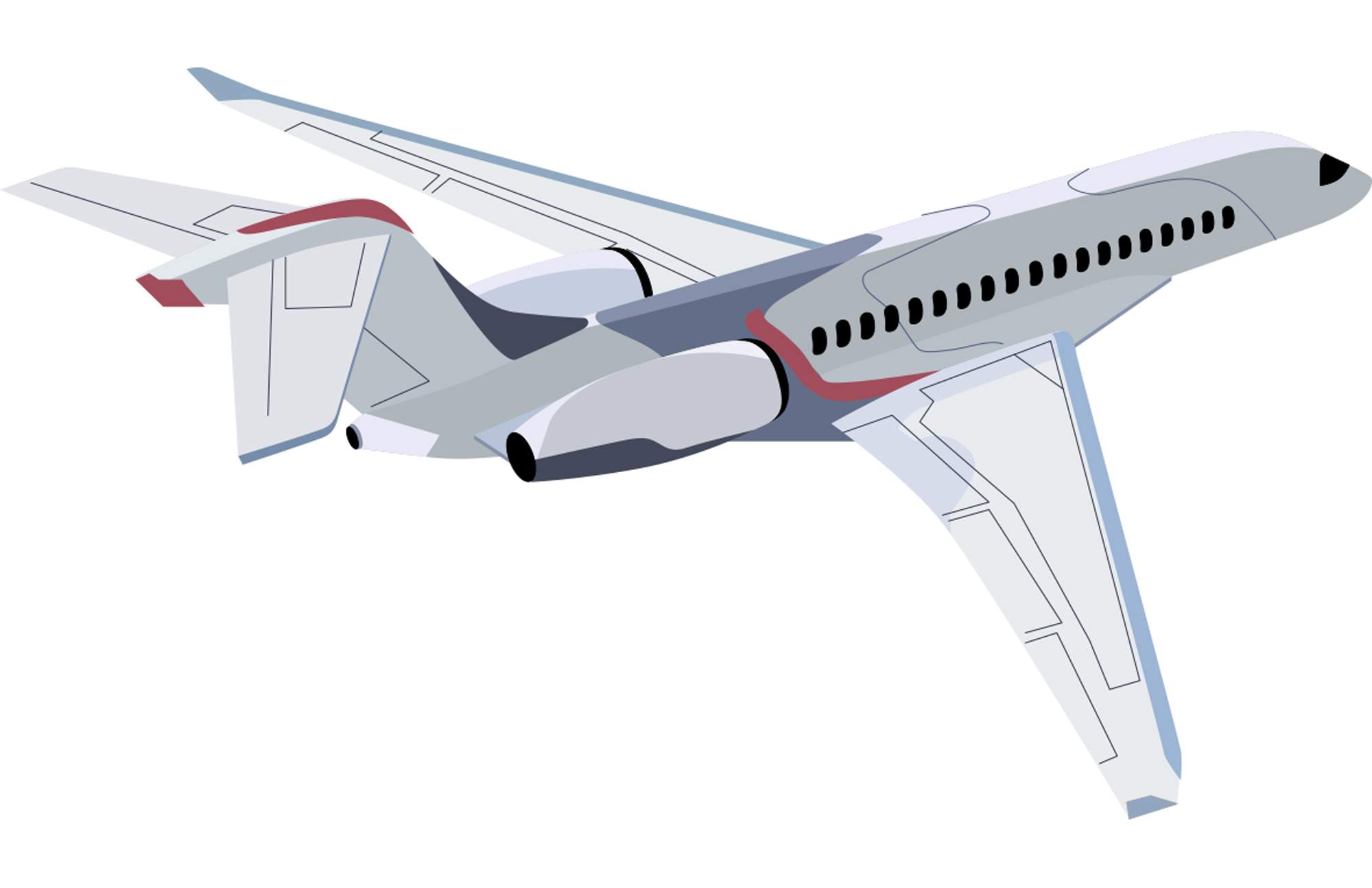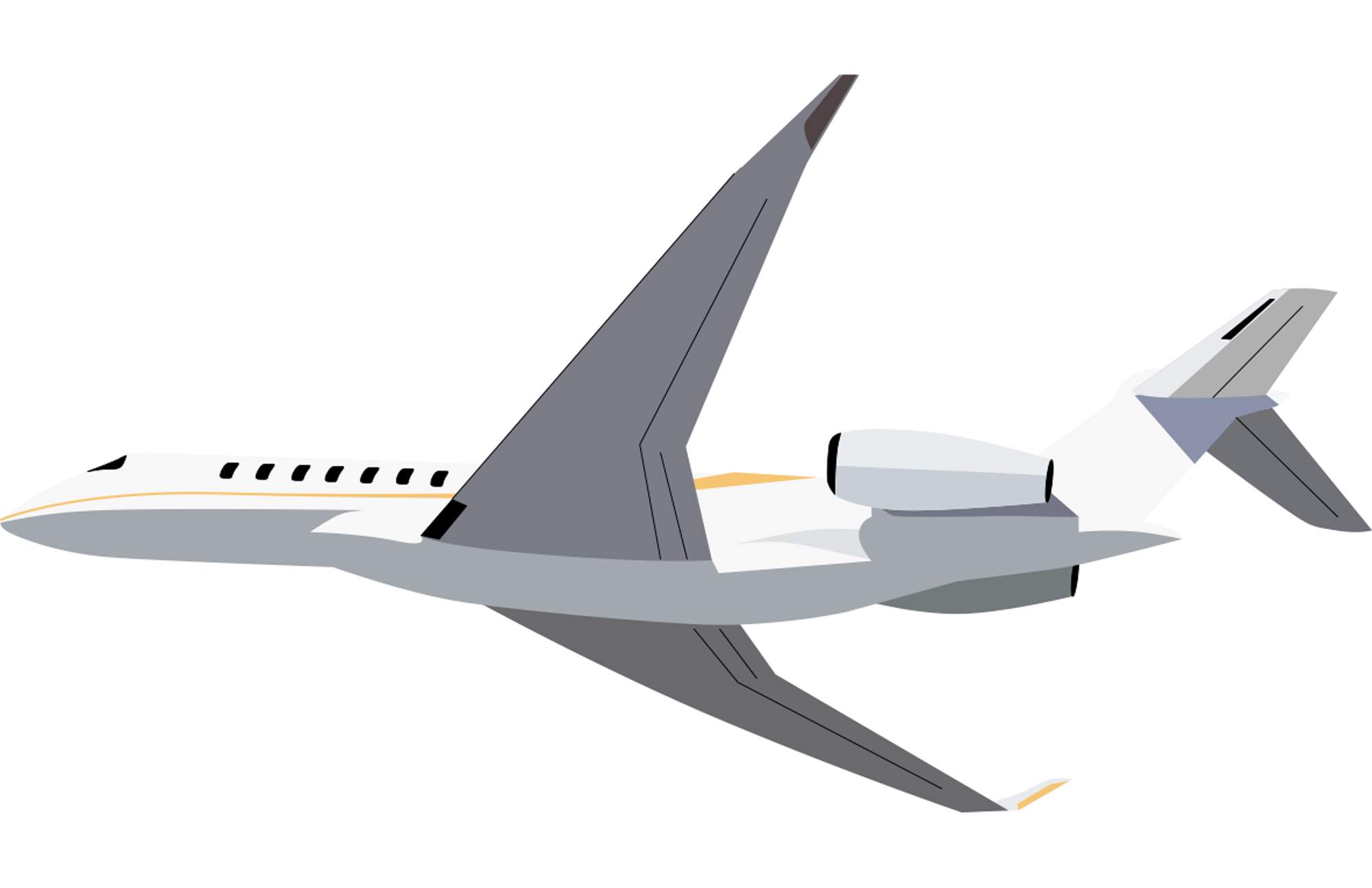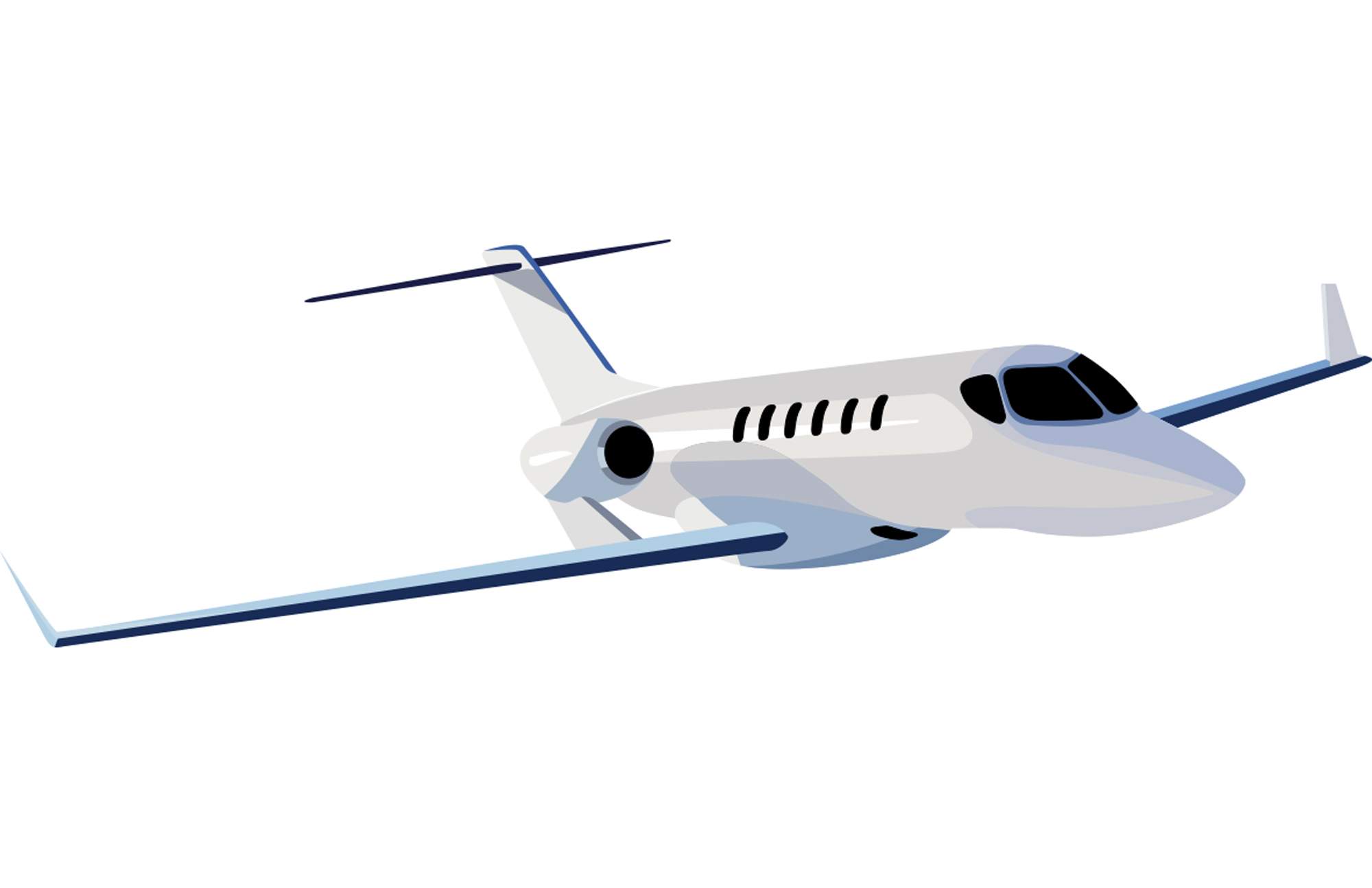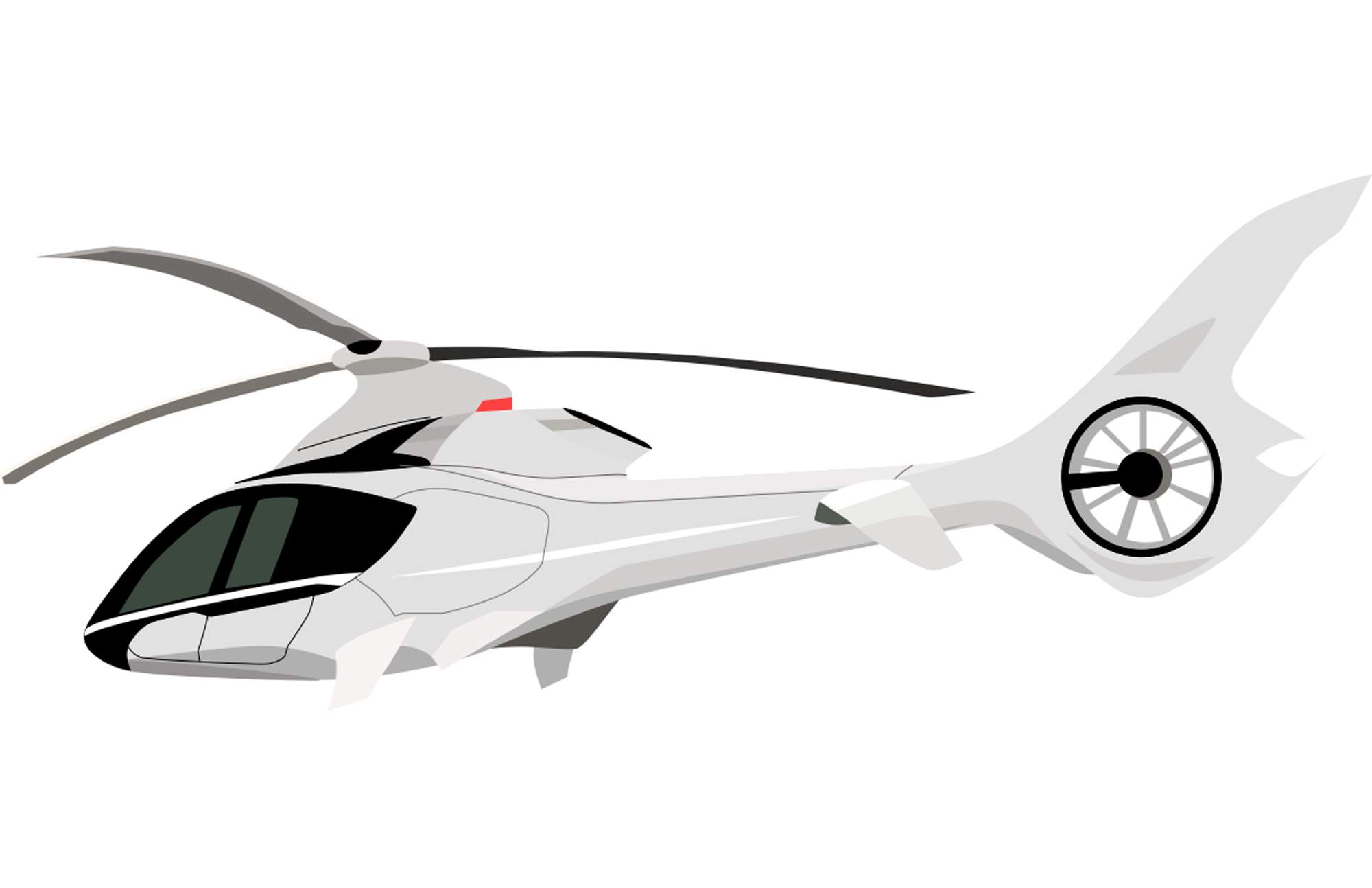 Airbus's private-jet arm, acj, is betting big on the executive version of its a220, formerly the Bombardier C-Series. Though we don't have real-world data yet (the aircraft will go into service this year), it promises to be a natural fit for anyone after a high-performance, long-range business aircraft. The key reason: stated fuel burn is only slightly higher than other large-cabin or ultra-long-range jets, even with a much larger cabin. The TwoTwenty is capable of flying from London to Los Angeles nonstop and if you're kitting out your TwoTwenty in Toulouse, acj now has a customer centre where buyers can do a virtual-reality walkthrough of their aircraft, swapping details as they go.
HondaJet 2600
Widely loved for its simple, car-like cockpit, reliability and efficiency, the HondaJet continues to be very popular as it evolves. Honda Aircraft Company has been rewarded with the highest sales figures in the light-jet category five years running. After debuting the Elite S model last year, everyone is looking forward to more details about its next generation 2600 Concept, which the firm has billed as representing the next phase of the company. It's expected to be able to fly across the US from coast to coast, which would be a monumental achievement for a light jet. 
Dassault Falcon 10X
Dassault's new flagship business jet won't be ready for Ebace (it's expected to start flying in 2026) but its halo effect on the company is not to be ignored. Built as one of the most capable and comfortable business jets ever, with hi-tech features for both pilots and passengers, and an ultra- long range of nearly 14,000km, it is eagerly anticipated. And don't let the 10x overshadow its little brother, the 6X, which is due to enter service this year; it offers the same wide cabin with a lower range. Orders are pouring in.
Bombardier Global 8000 
A new ultra-long-range business jet from the Canadian manufacturer based on the Global 7500, the 8000 offers a luxurious cabin with up to four zones for work, sleep, dining and more – and, most importantly, a top speed of Mach 0.94 (1,152km/h) and a range of 14,631km. This means that it'll be a serious asset to anyone who wants to fly nonstop and quickly between the likes of Dubai and Santiago or New York and Hong Kong. It's due to enter service later this year – good timing as Bombardier expects deliveries to be up 15 per cent overall in 2023.
Electrical upstarts and suppliers
Pay close attention to the smaller manufacturers and suppliers present, especially at the Ebace Innovation Pavilion. Its these firms that will be driving business aviation forwards and ensuring that there is a future for private jets even as climate concerns grow. That could take the form of new light aircraft but is more likely to be boosted by the suppliers of critical pieces such as propulsion systems. Small players to watch include electric vertical take-off and landing (evtol) manufacturers, including Slovakia's AirCar, and electric-propulsion-system developers, such as US firm Ampaire. 
Embraer's next move
With its successful portfolio of aircraft from the light jet Phenom to the mid-range Praetor and up to the bigger Lineage series, Embraer is a staple of the business-aircraft sector. But all eyes are on its next move: it is set to decide on several new models to launch as part of its sustainability push this year. This could include an innovative design under its Energia concept programme for high-efficiency turboprops that look nothing like any other aircraft on the market and be a desirable application for business aviation with a lower carbon footprint. 
Eviation Alice
This uniquely shaped battery-powered Israeli aircraft took its maiden flight in 2022 and all eyes are on Eviation to see whether it can successfully certify and market the Alice to commuter airlines for short, emission-free hops. But this is also potentially a game-changer for shorter-distance business aviation without the guilt of burning lots of fuel to travel locally. Keep in mind that the vast majority of private-aircraft usage is on shorter trips. There is still a long road ahead to certification but in the meantime we can appreciate the Alice's pleasing lines and cheer Eviation on as it helps to make electric flight a reality.
Hill Helicopters HX50
Even as the evtol industry continues to grab headlines, proper helicopters are still very much in demand. And the hx50 from Hill Helicopters, due to take to the skies for the first time this year, is especially compelling. These gorgeous machines are designed for private owners who want to fly themselves around (or hire a pilot). Customers are invited to visit the UK manufacturing site after purchase to work with the engineers and create something truly bespoke. And for the successful individual who has it all, what could be better than your own helicopter, kitted out down to the last detail. A helicopter licence is famously tricky to get but it'll be worth the effort to fly the hx50.