Inventory: Fast food / Global
Quick smart
Greasy, moreish and always delicious, a new generation of restaurants is sating customers' hunger for a fast and filling bite. We meet three ventures that are turning tasty and timely takeaways into a fine art.
Tried and trusted
Foxtrot, Chicago
It's sometimes said that every overnight success is a decade in the making. As Chicago's convenience-store-cum-café Foxtrot proves after 10 years in the business, sometimes it also takes time to get the recipe right.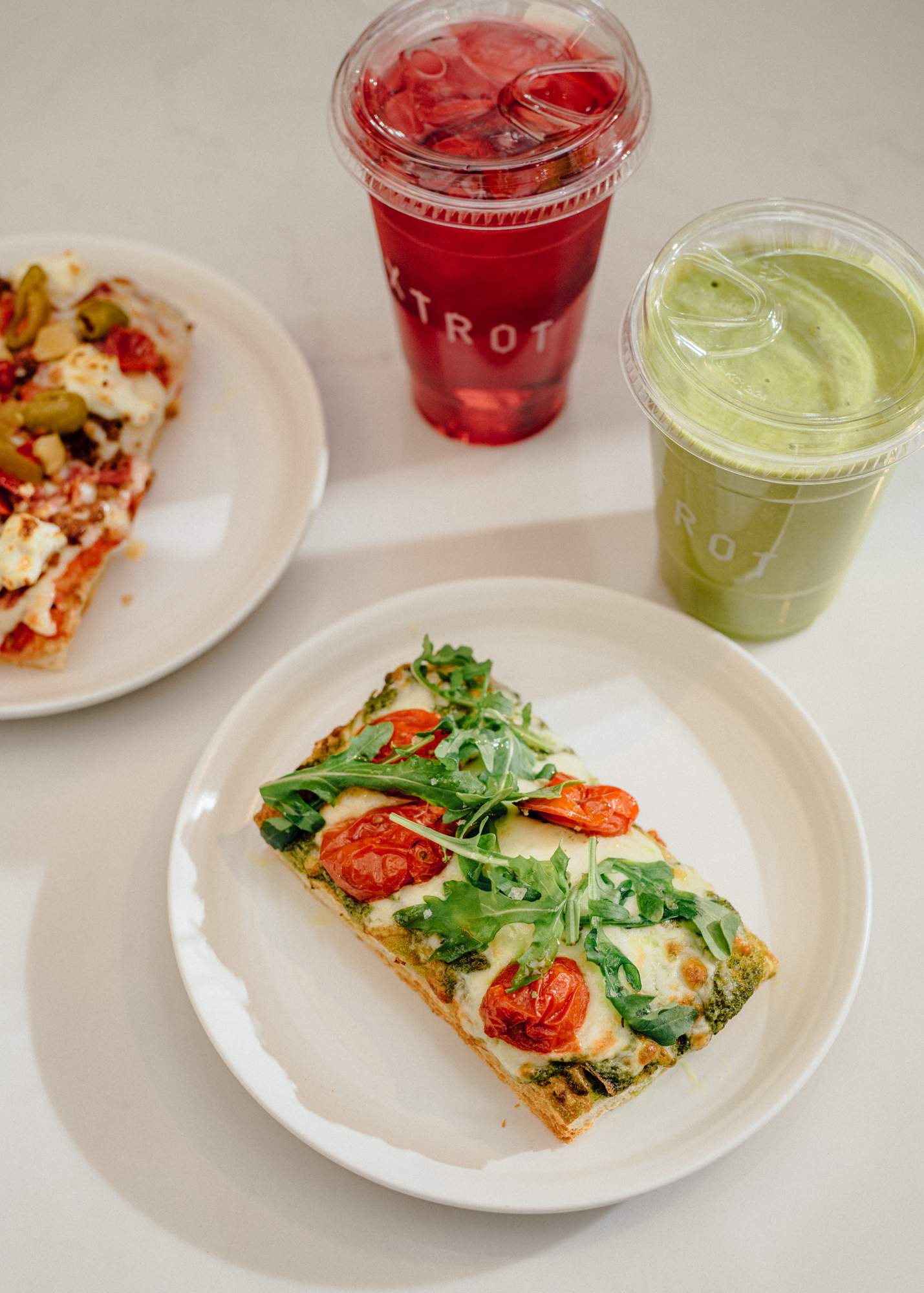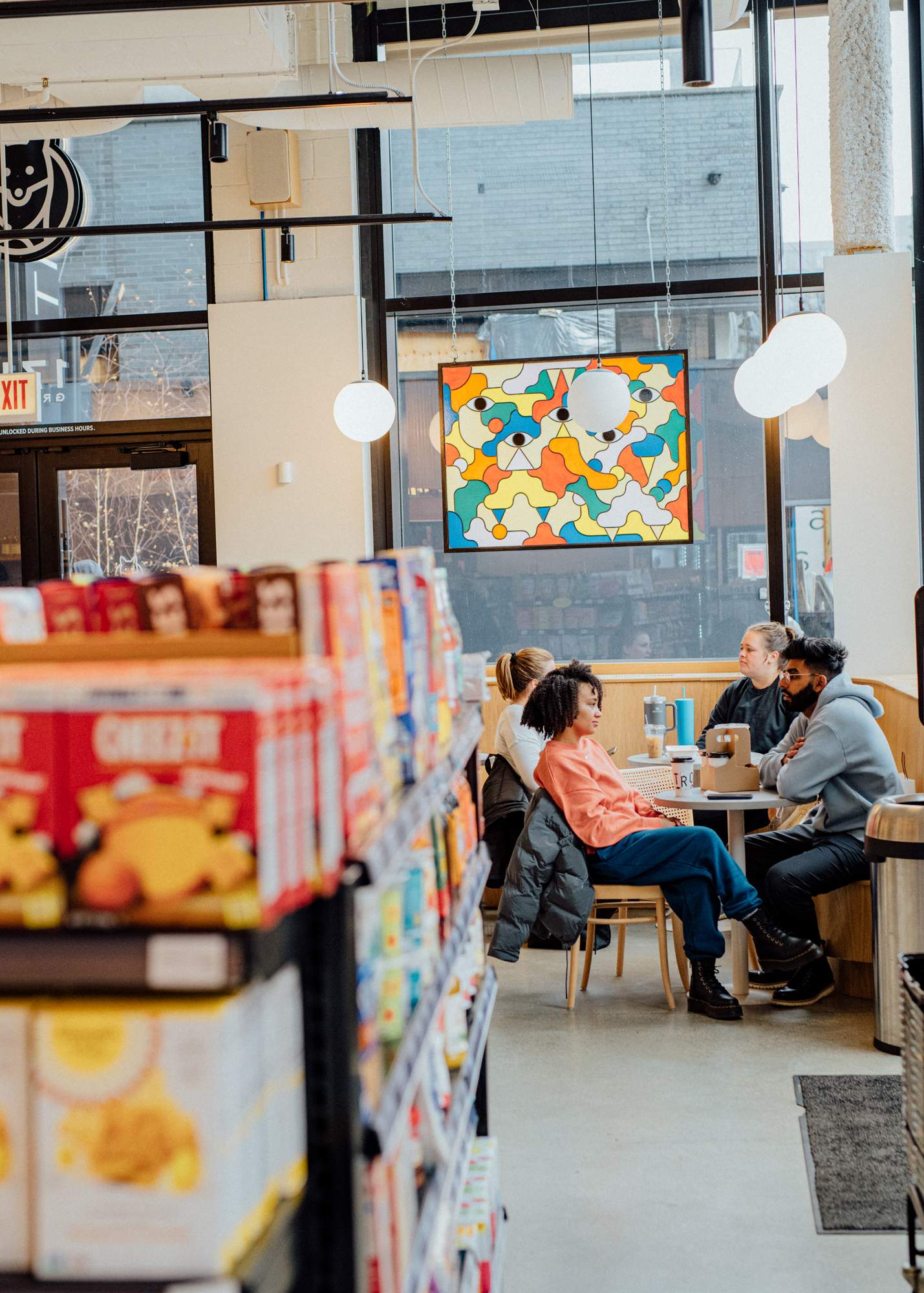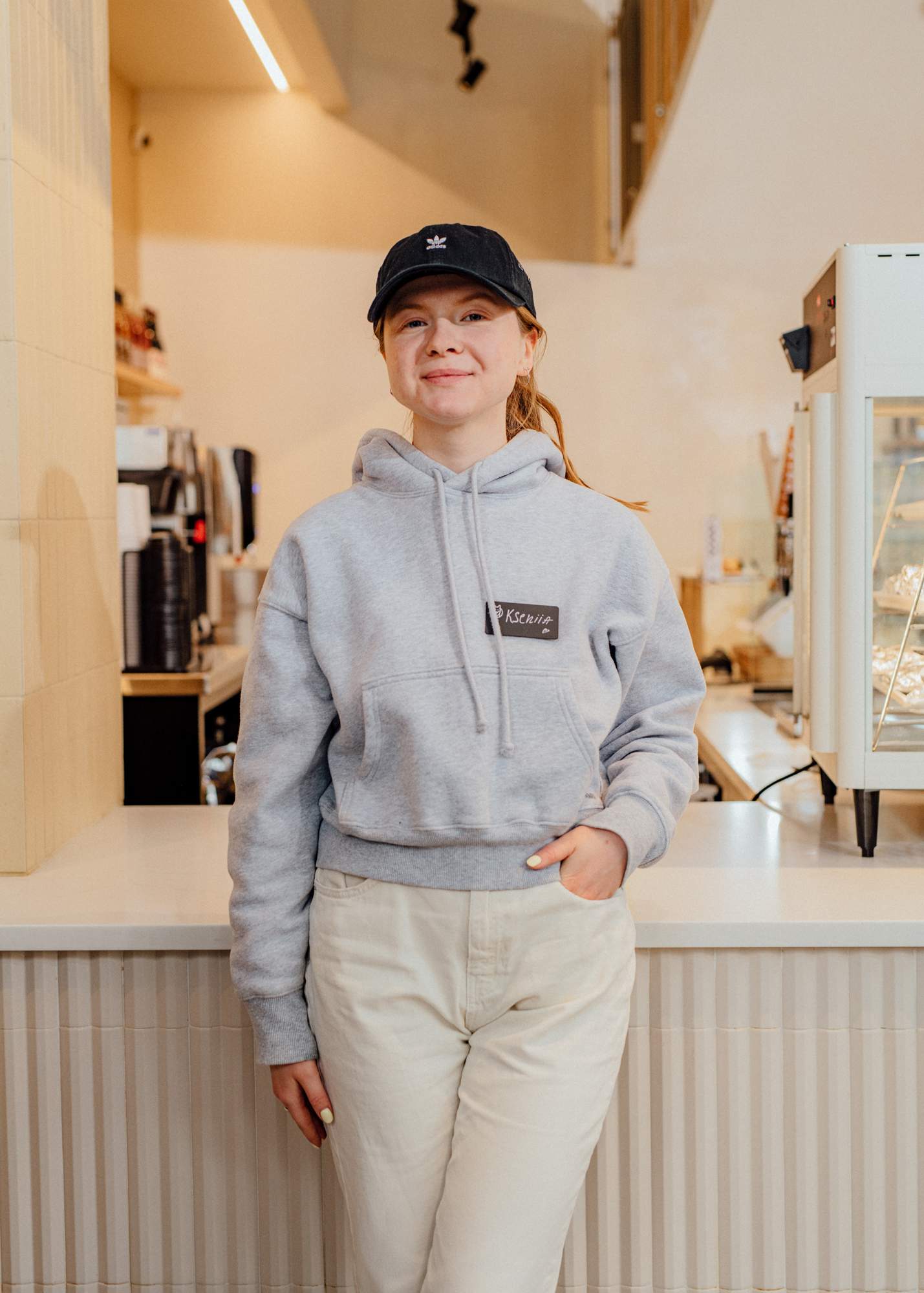 What started as co-founder Michael LaVitola's "dream digital-only corner shop", stocked with products from his favourite Chicago artisans delivered in an hour or less, has grown into a nationwide brand. What's more, it's moved beyond the confines of the screen and now offers charming retail spaces too. 
With 15 shops in Chicago and 11 in Washington, Dallas and Austin, LaVitola plans to end 2023 with more than 30 locations. The expansion is helped by a $185.4m (€170m) war chest. Is Foxtrot where he thought it would be after 10 years? "To see what we have built, what the team and brand have become, is amazing," says LaVitola from Foxtrot's new shop in the heart of Chicago's Fulton Market District. "But we're truly just at the beginning of it all," he adds, noting that we are a stone's throw away from the brand's first-ever shop and warehouse in the West Loop.
So why move into physical spaces if you're starting a convenience service? "A gathering space people go to, a place to get the things that they buy most often, a beautiful environment with good music, friends and people around – that's really what people have been after," says LaVitola. "The products we sell are secondary to creating a neighbourhood space where people want to be. We knew that customers needed this."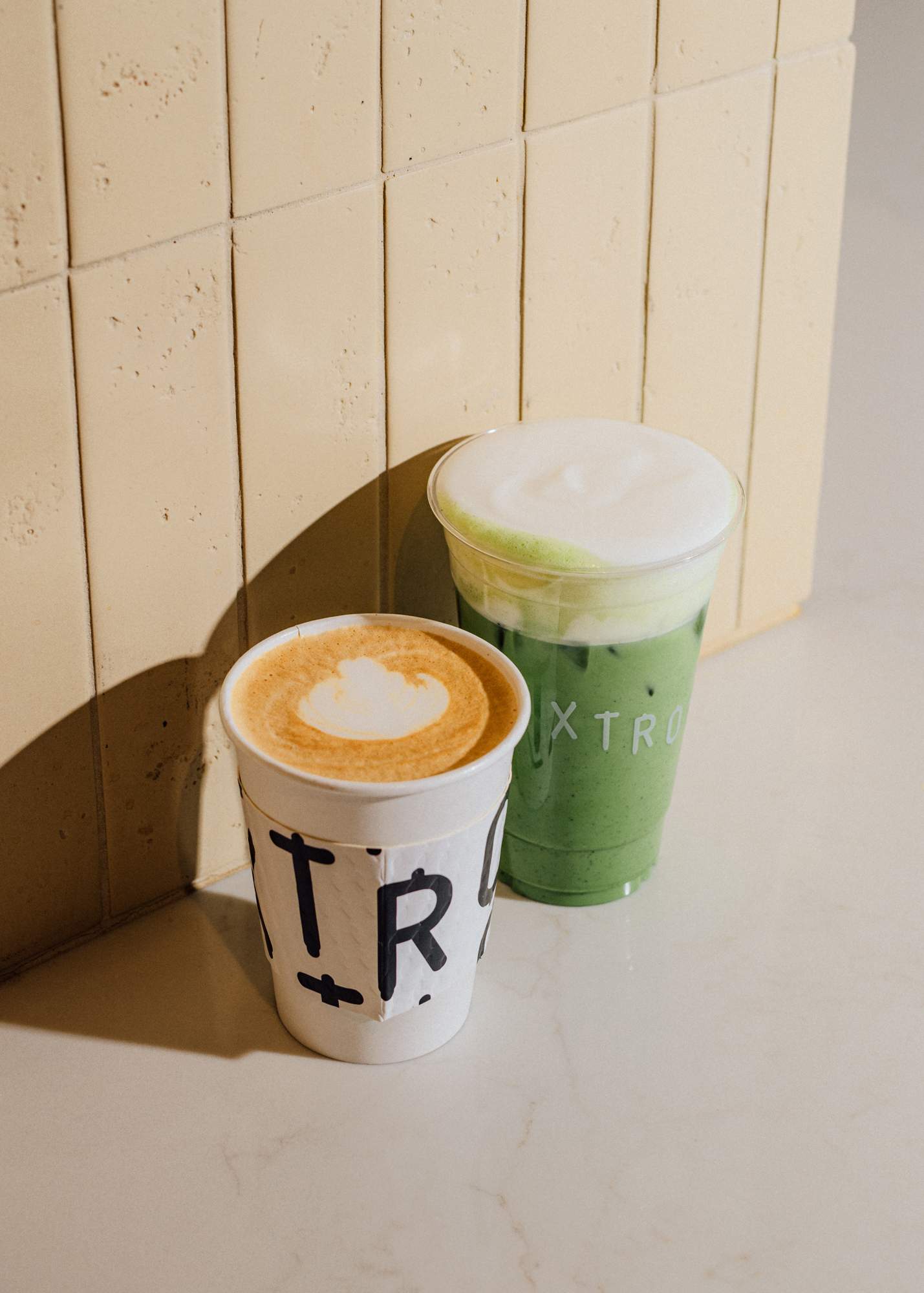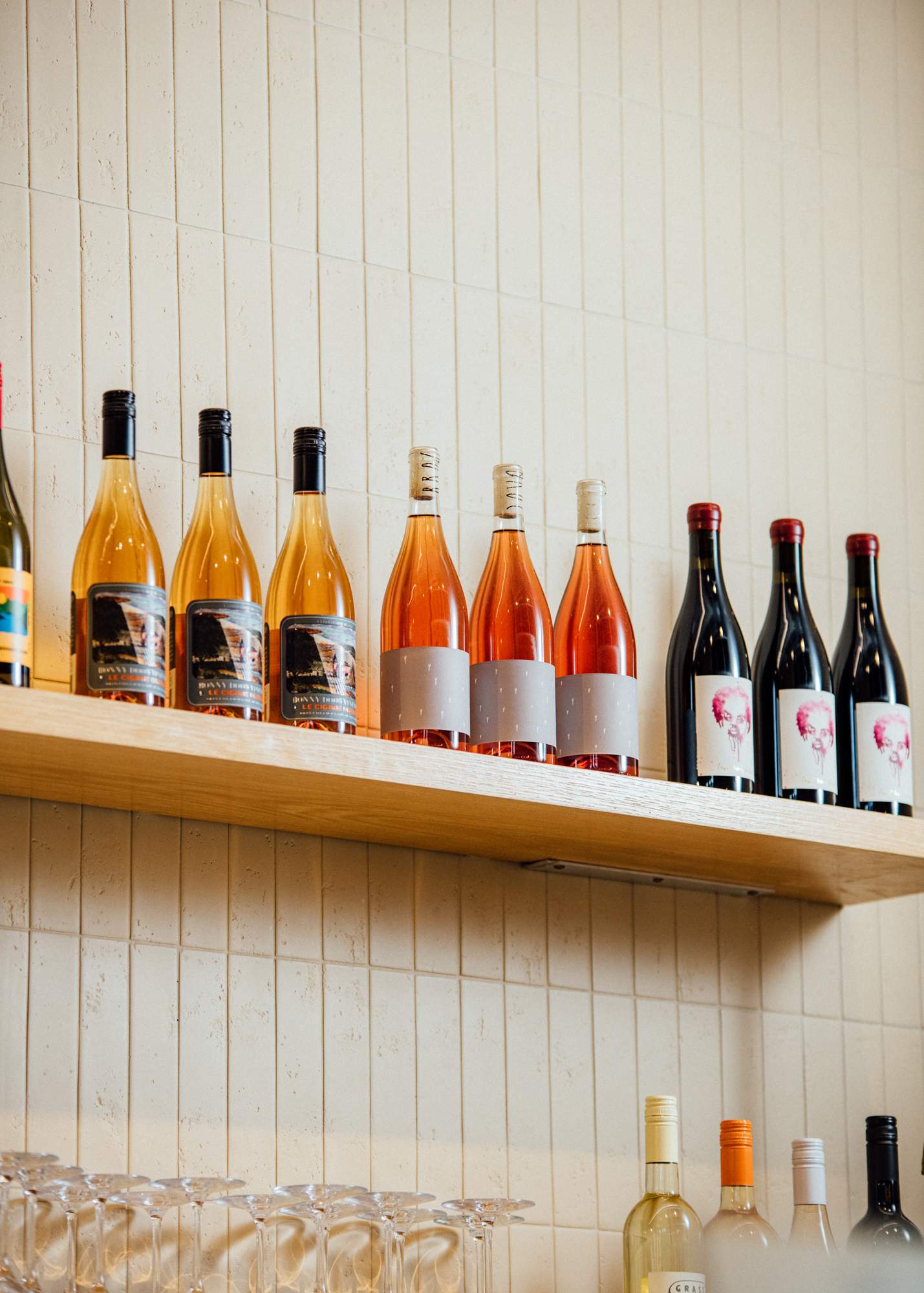 Foxtrot's product mix includes local favourites but also things you wouldn't find elsewhere: there are gummy sweets from Malmö alongside coffee from West Town in Chicago and a bottle of sparklingly good pét nat wine from South Africa's Swartland. "We have one $25 [€23] cabernet, one $15 [€14] rosé," LaVitola tells Monocle. "We try to find the best product at each price point. If you have confidence in our picks, then you're much more likely to take a risk on a new product."
Taking inspiration from Japan's well-stocked convenience stores, Foxtrot decides carefully what to stack on its shelves. This keeps customers coming back time and again but also attracts small, honest and interesting brands looking to work with good partners.
So the Foxtrot formula works but is there anything that LaVitola is worried about when it comes to expansion? "We're not sure yet," he says. "Foxtrot works on a corner in Fulton Market here in Chicago. It works in Georgetown, in Washington and in Dallas. The products can change but at the end of the day, it's about great coffee, great wine and tasty treats." He smiles. "I think people everywhere want that, right?"
German bites
Schmatz, Tokyo
Sitting in the Nakameguro outlet of the German restaurant chain that he co-founded in Tokyo, Marc Luetten looks the picture of success. The restaurant is buzzing, sausage platters are flying out of the kitchen and German draft beer is being served in elegant glasses. Today, 31-year-old Luetten heads up Schmatz, a thriving company with 36 restaurants in Japan, 700 staff and nearly a million customers a year. But none of this was guaranteed when he and 36-year-old Christopher Ax left careers in venture capital to follow their dream of starting a business.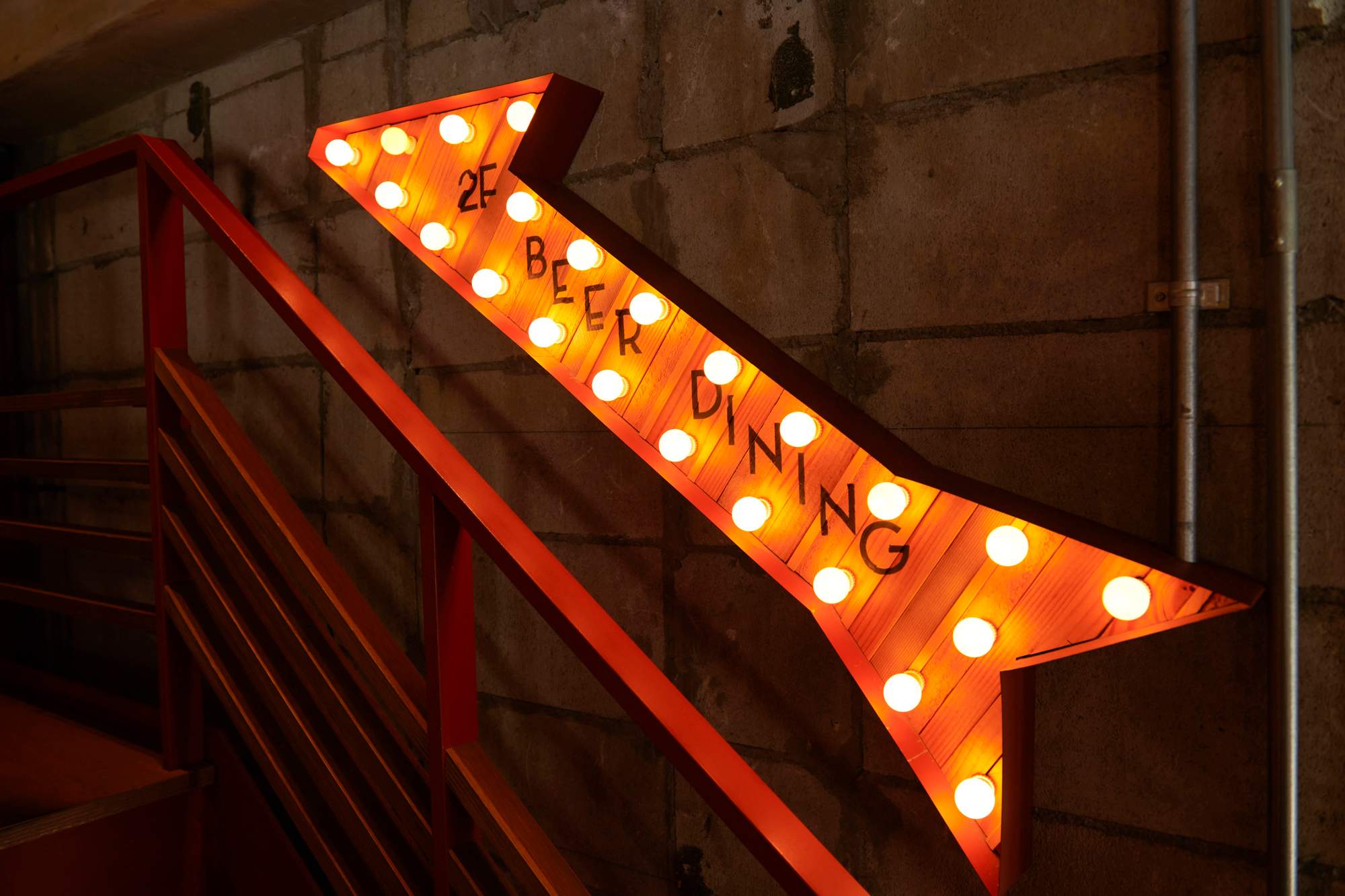 Luetten and Ax had known each other since childhood; their families lived on the same street in Hamburg. Both had gone into banking and happened to wind up working in New York at the same time. While they enjoyed their jobs, both wanted to build a business and came up with the idea of doing it together. Japan, where they had (independently) spent time, was a shared passion, as was food; Luetten loves to cook while Ax's family owned an organic farm. 
They threw various ideas around but kept coming back to their core interests: food and Japan. "At first we thought that this [food] idea was just too far-fetched and we put it to one side," says Luetten. "But then we both remembered that when you say 'Germany' in Japan, people think of sausages, beer and cars. We asked, 'Why is there no cool, modern or accessible German brand out there?'"
Even though they had no experience in food or hospitality, the plan to bring German food and beer to Japan started to take shape. The entrepreneurial duo headed to Tokyo in 2013 armed with a slender budget of ¥2m (about €14,000), which covered the cost of a second-hand food truck and meagre living expenses. In three months they were under way, grilling sausages and serving beer at a farmer's market in Aoyama in central Tokyo. "There were hard days when the weather was cold and we didn't sell a single sausage," says Luetten. "But it was fun and even those times teach you the realities of the business."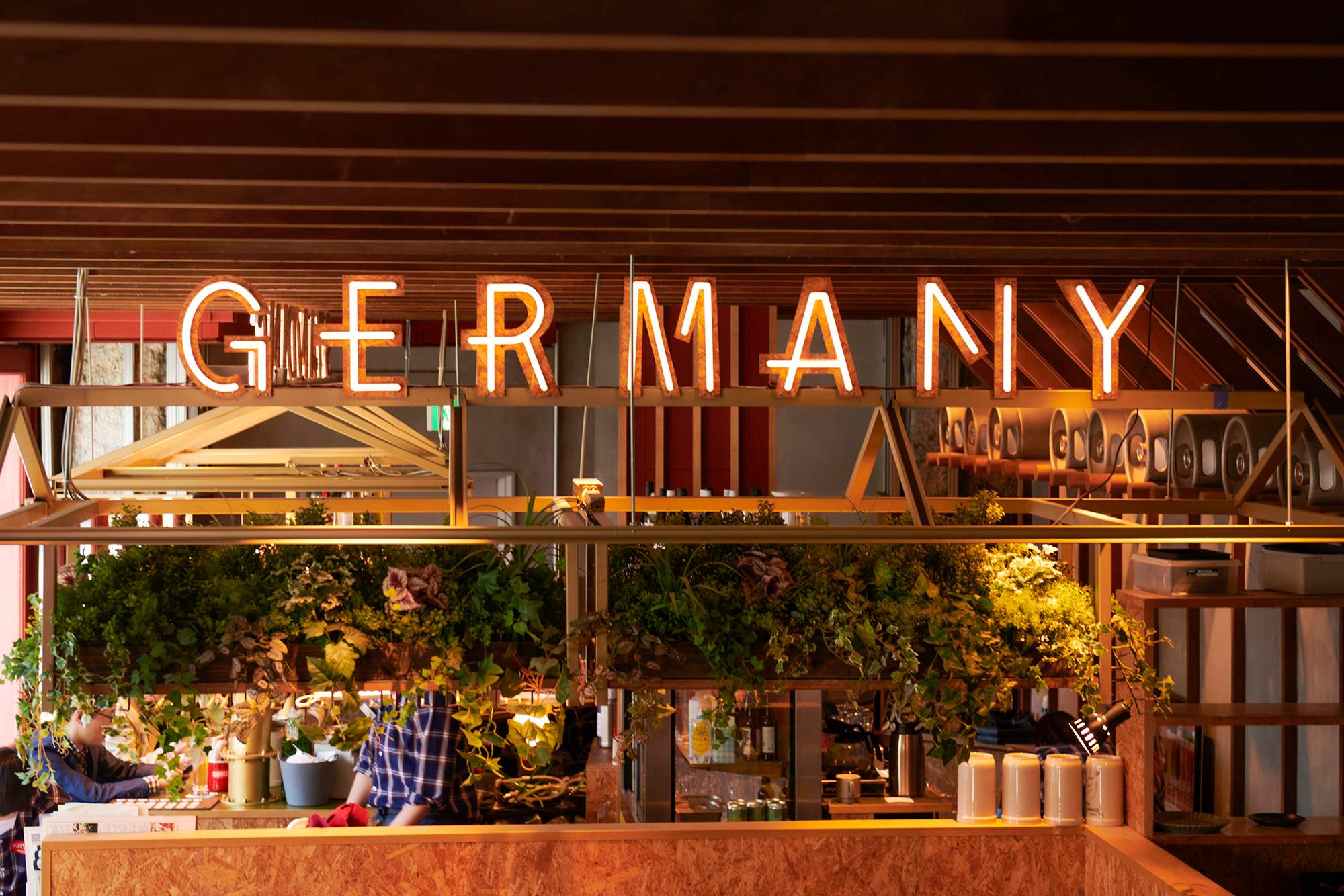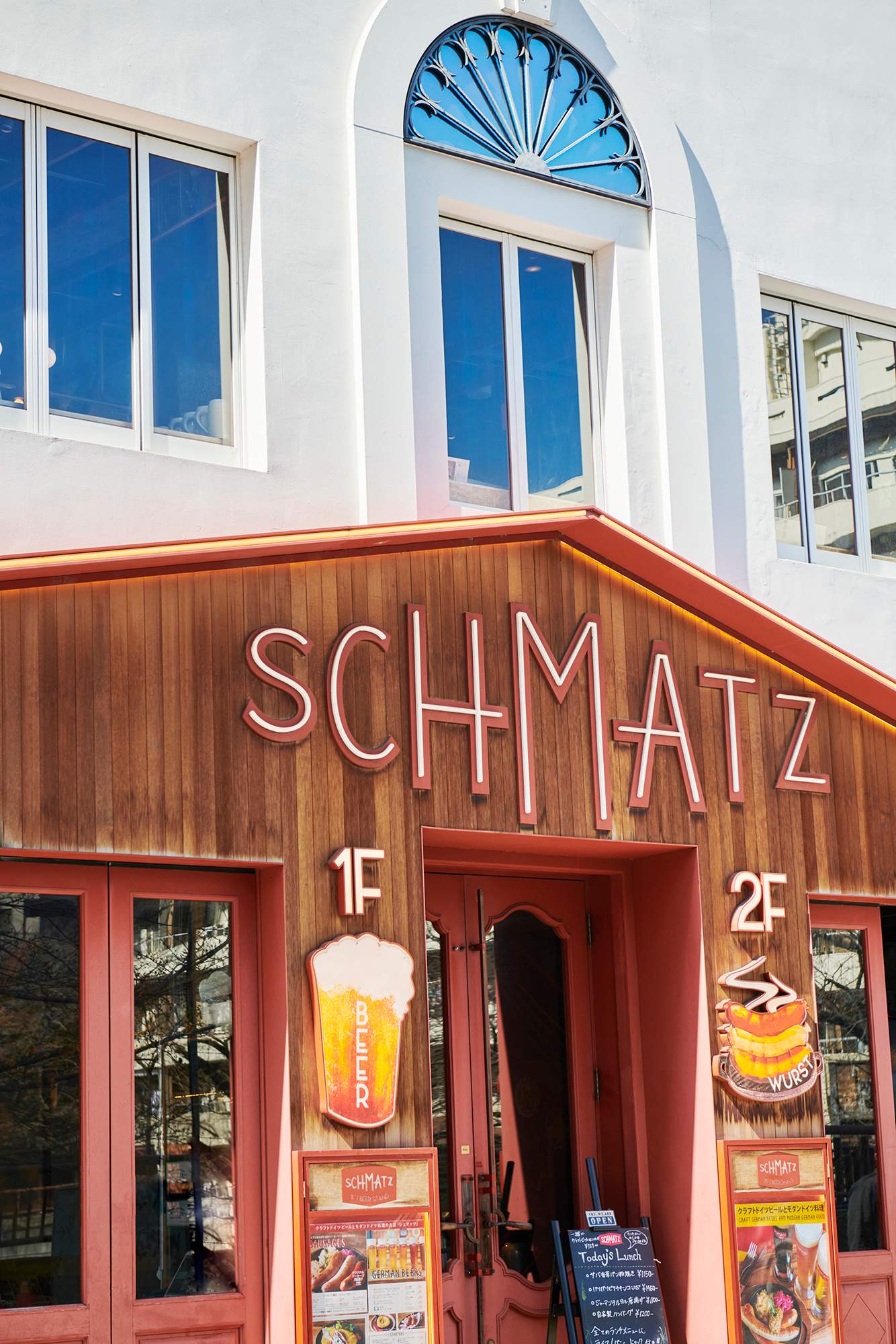 Six months of food-truck experience became the basis of a solid investment pitch. Having secured the funding, Luetten and Ax opened the first Schmatz restaurant in Akasaka in Tokyo in 2015. Getting the menu right was the priority. "All of the sausages are made 100 per cent in the authentic German way," says Luetten. Some are imported but most come from a Japanese supplier that has perfected the German sausage (with a little less salt), even sending people to the wurst's homeland to study. Schmatz also works with small-scale sausage makers who create niche products in Japan. "As the largest German restaurant group here, I feel that it's our responsibility to support these producers." Beers, meanwhile, are made to Schmatz's specifications with partners in Germany.
The initial plan was for 100 Schmatz restaurants and outlets opened at speed over the first few years. Then the pandemic gave the founders time to reassess. The idea now is to grow slowly and focus more on the experience, grounding the restaurants in their communities and responding to local interests. "We don't want to be another cookie-cutter chain," says Luetten. 
Hot off the grill
Croq'Michel, Toulouse
The sandwich toasters have barely been fired up at Croq'Michel, Toulouse's latest takeaway spot, but already loyal croqueurs have been drawn in by the reputation of its Michelin-starred chef and founder, Michel Sarran. From the cries of the chef's name from passers-by to a teenager requesting a selfie, it's clear that Sarran is a celebrity here.
The chef's prominence is largely due to his appearance as a judge on cooking show Top Chef, as well as his eponymous restaurant that has been tempting Toulouse's foodies for the past 25 years. That his latest project is a takeaway venture is no mean feat in a country that sees long, languid meals as sacrosanct.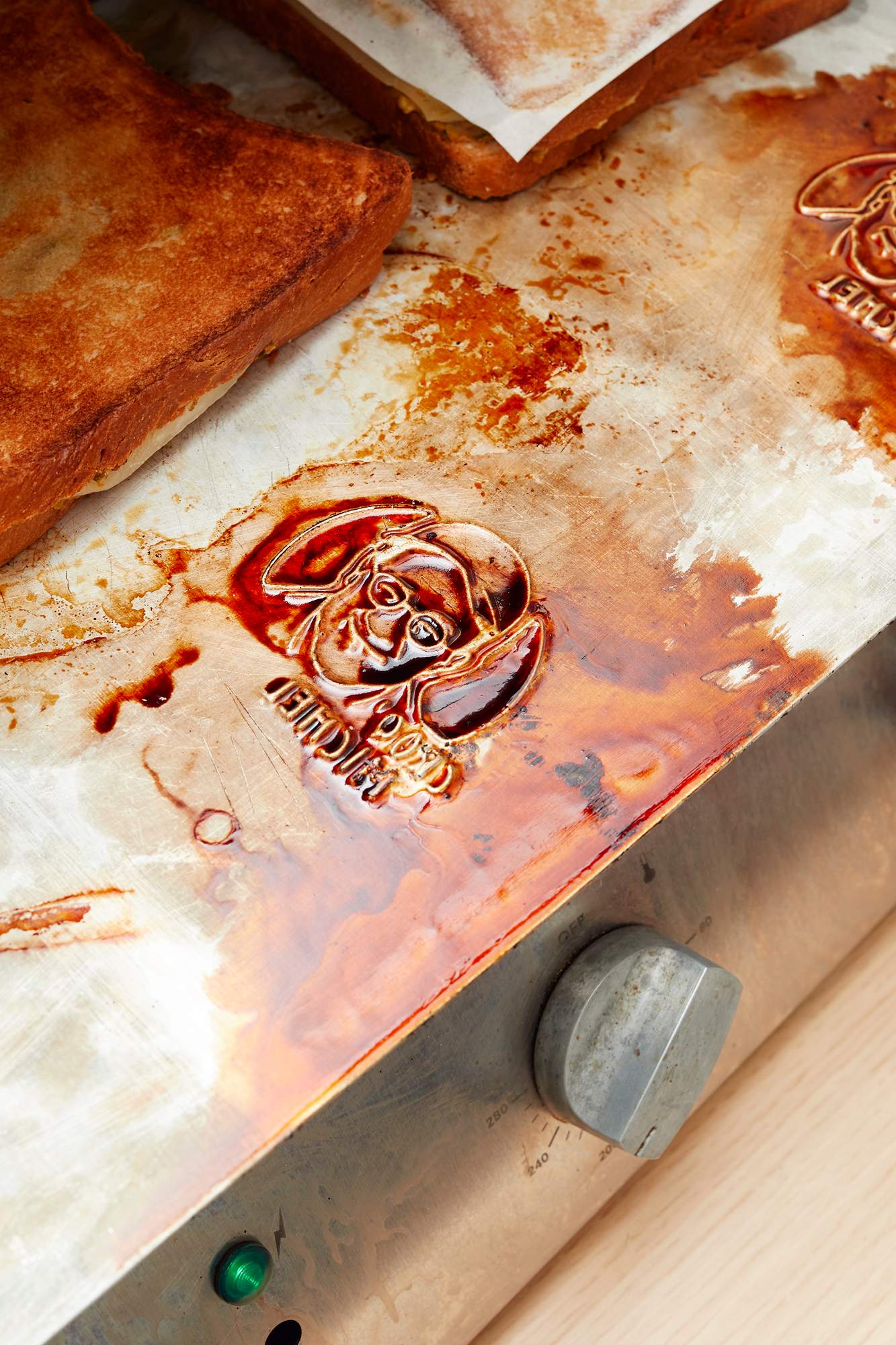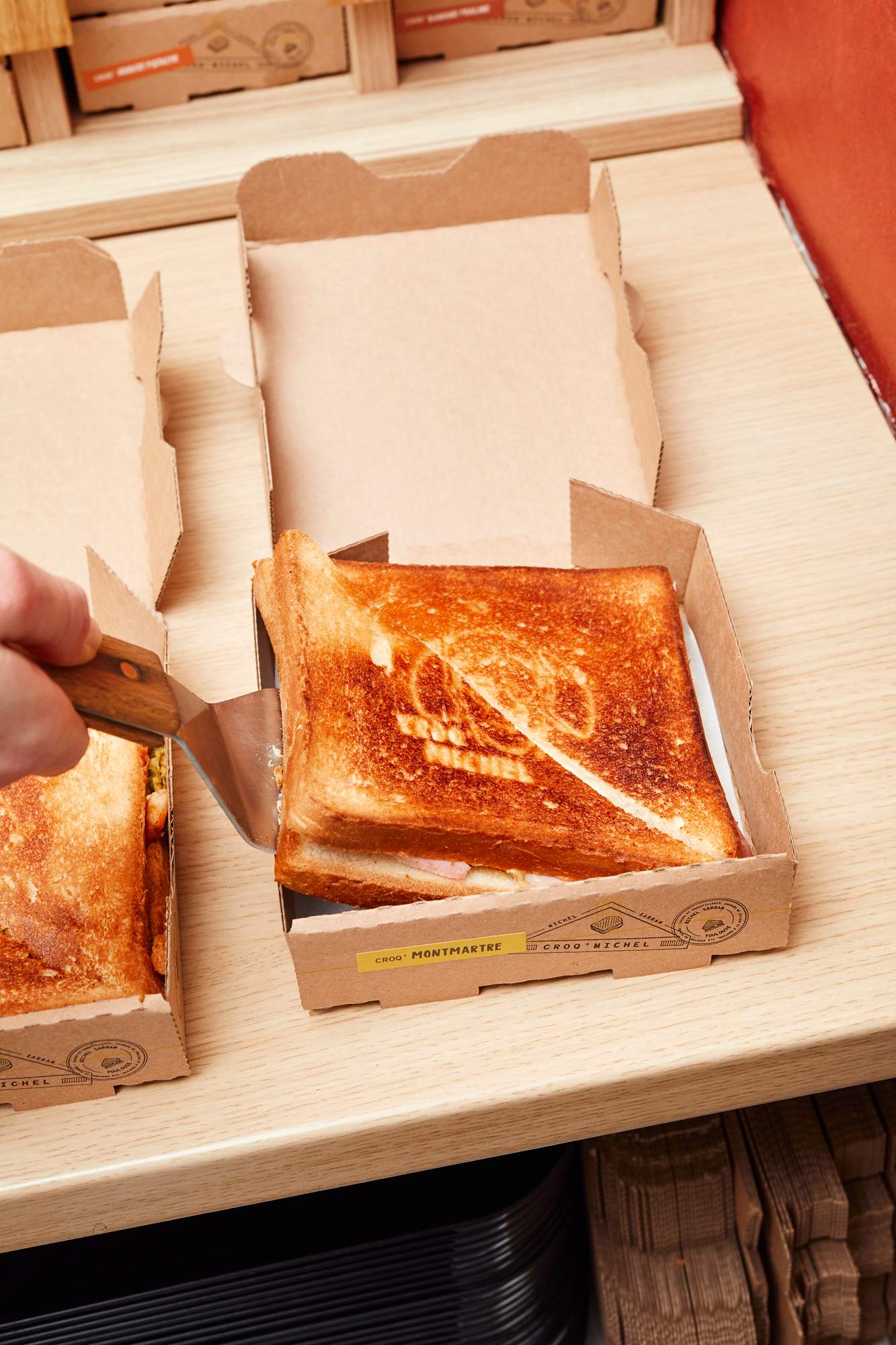 The inspiration for Sarran's croque monsieur takeaway came during lockdown when his restaurant shuttered, leaving him with surplus truffles that he put in sandwiches for healthcare workers. He named the venture after himself but also after the creator of the original croque monsieur, Michel Lunarca. The result: a pandemic-proof hole-in-the-wall serving up a host of imaginatively filled croques, embossed with a logo featuring Sarran's smiling face. No wonder he's so recognisable.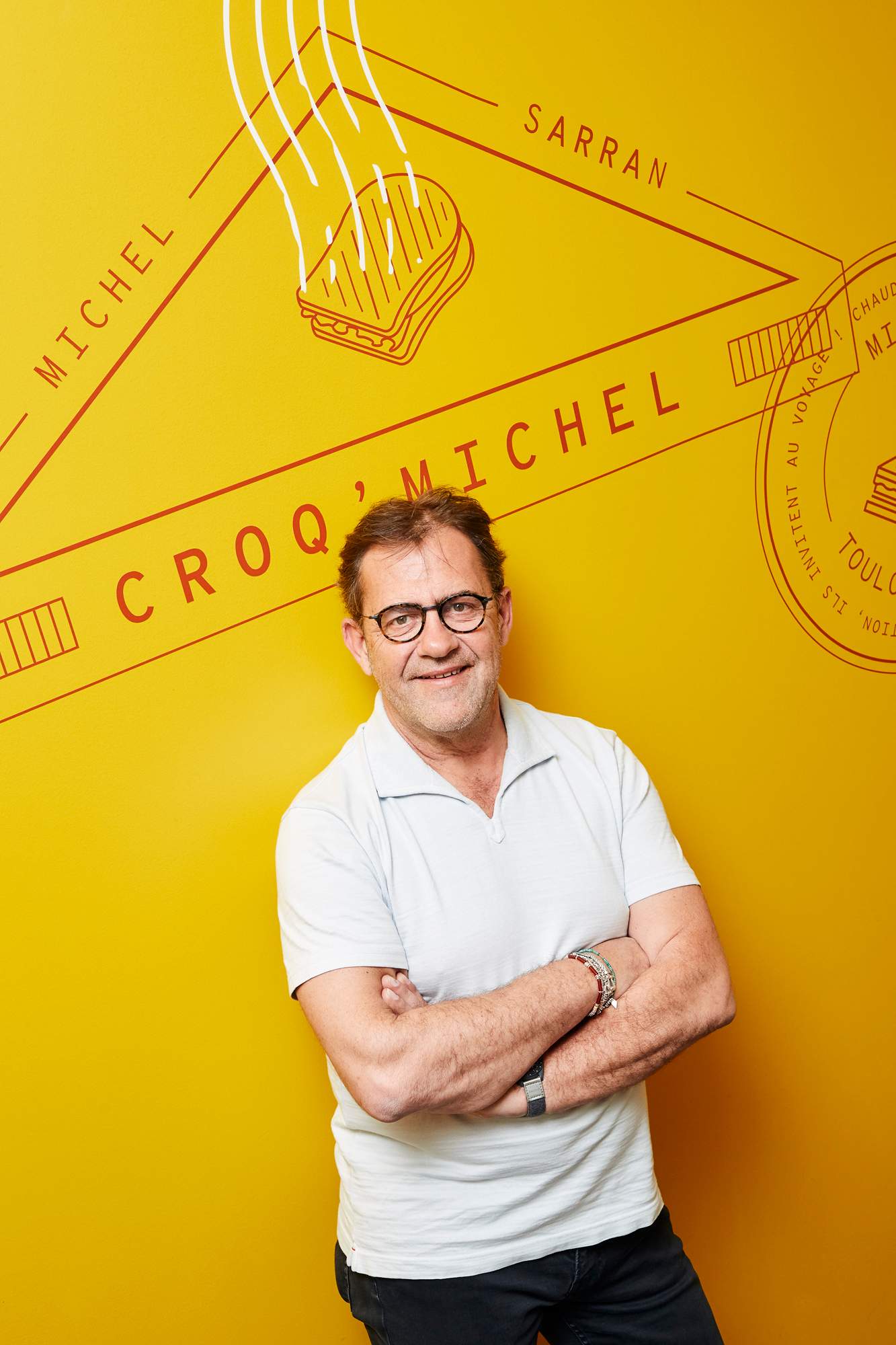 But the chef's creations aren't the traditional French croque. The ham, gruyère and béchamel combo has been replaced with unorthodox fillings. One bestseller is the Croq'Gascon, filled with duck confit (a nod to Sarran's native Gascony), while the Croq'Ibiza, where he has a second home, contains spicy chorizo and nutty manchego. Meanwhile, the limited-edition Croq'Marseille, available on the summertime Paris-Marseille route, was a collaboration with France's national rail company, SNCF. "Life is a risk – if we don't take risks we stagnate," says Sarran. "We have this impression of French food being high quality but we also enjoy popular food here. So why not try to make high-quality fast food with French roots that's fun and unpretentious?" 
croq-michel.com
---
PHOTOGRAPHER: Kevin Serna, Auska Ito, Timothée Chambovet