The Agenda: Culture / USA
Reclaiming history
Theaster Gates opens a vinyl shop, Zürich's slow-news magazine and Australia's largest arts and culture precinct.
In 1863 four Irish nuns were sent to establish the order of the Sisters of the Good Shepherd in Melbourne. For more than a century, their Abbotsford Convent was home to one of Australia's largest Catholic congregations, as well as to thousands of women and girls who were placed in its care. While some "penitents" arrived voluntarily, many were confined against their will.
In the 1990s the complex was bought by a developer with plans to turn it into flats but a residents' group led a campaign that resulted in it going into community ownership. Two decades of restorations later, the building's dark past is as much a part of its identity as its bright future. Today, Abbotsford Convent Foundation has transformed the site's 11 buildings into Australia's largest arts and culture precinct.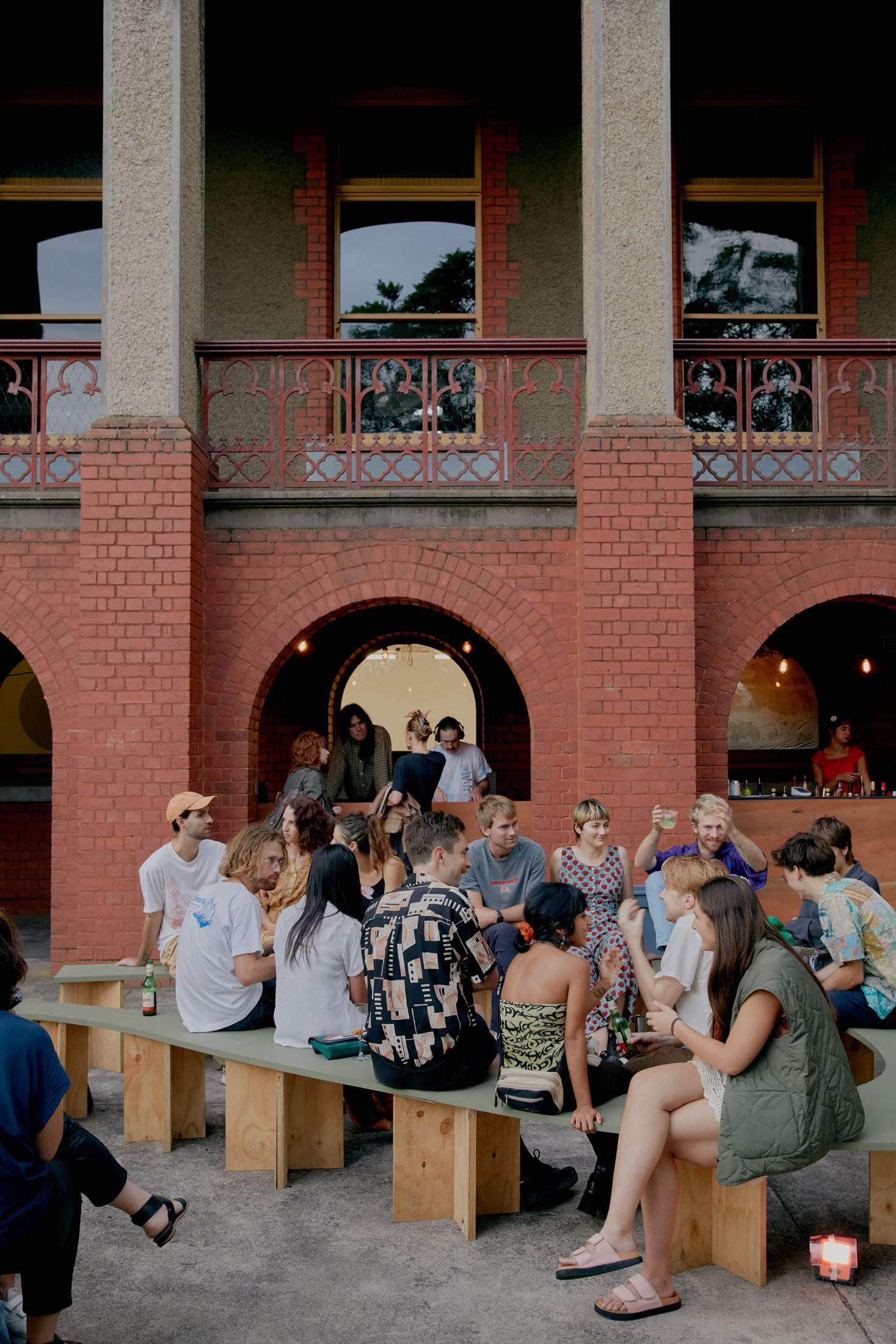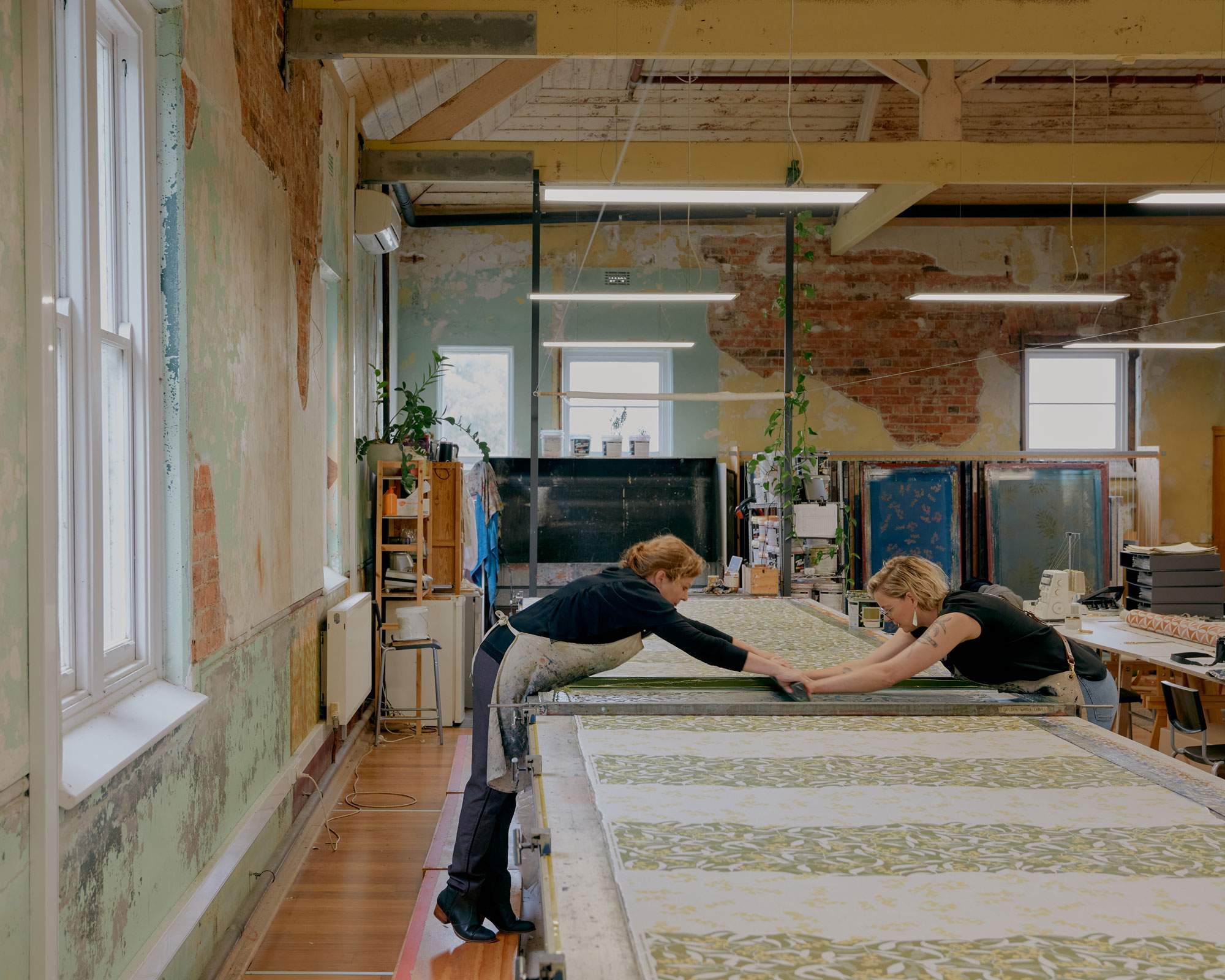 Patricia Sykes spent two years in the convent as a child and left in 1954. Now she is a poet, storyteller, librettist and the author of The Abbotsford Mysteries, a collection of poetry that documents her experience. "Being in the orphanage felt like a form of imprisonment and punishment but it also fed my creativity and imagination," she says. As an adult, Sykes returned for a six-month residency to work on her book. "As a child I couldn't choose to leave; later I became free to re-engage with it on my own terms. That such diverse artists can occupy this space speaks of its capacity for metamorphosis."
Like Sykes, many of the creatives here find inspiration in the buildings' history. Potter Matthew Vretas, who works in what was once the convent's finishing school, reflects on the passing of time in his work. "We continually reflect on the life of clay in our work, the idea that mountains erode to create something soft, something that we can form and harden again," he says.
Johanna Howe, co-founder of clothing label Caves Collect, agrees. "I love being surrounded by design and materials that don't just last but age with elegance," she says, pointing to the decades-thick layers of peeling paint and the stone archways that host DJ sets at the weekend. Upstairs, Lara Cameron and Caitlin Klooger handprint homewares in their studio. "As a female-led business, we like to think that we are giving the space a new, more positive and empowered purpose," says Cameron.
abbotsfordconvent.com.au
---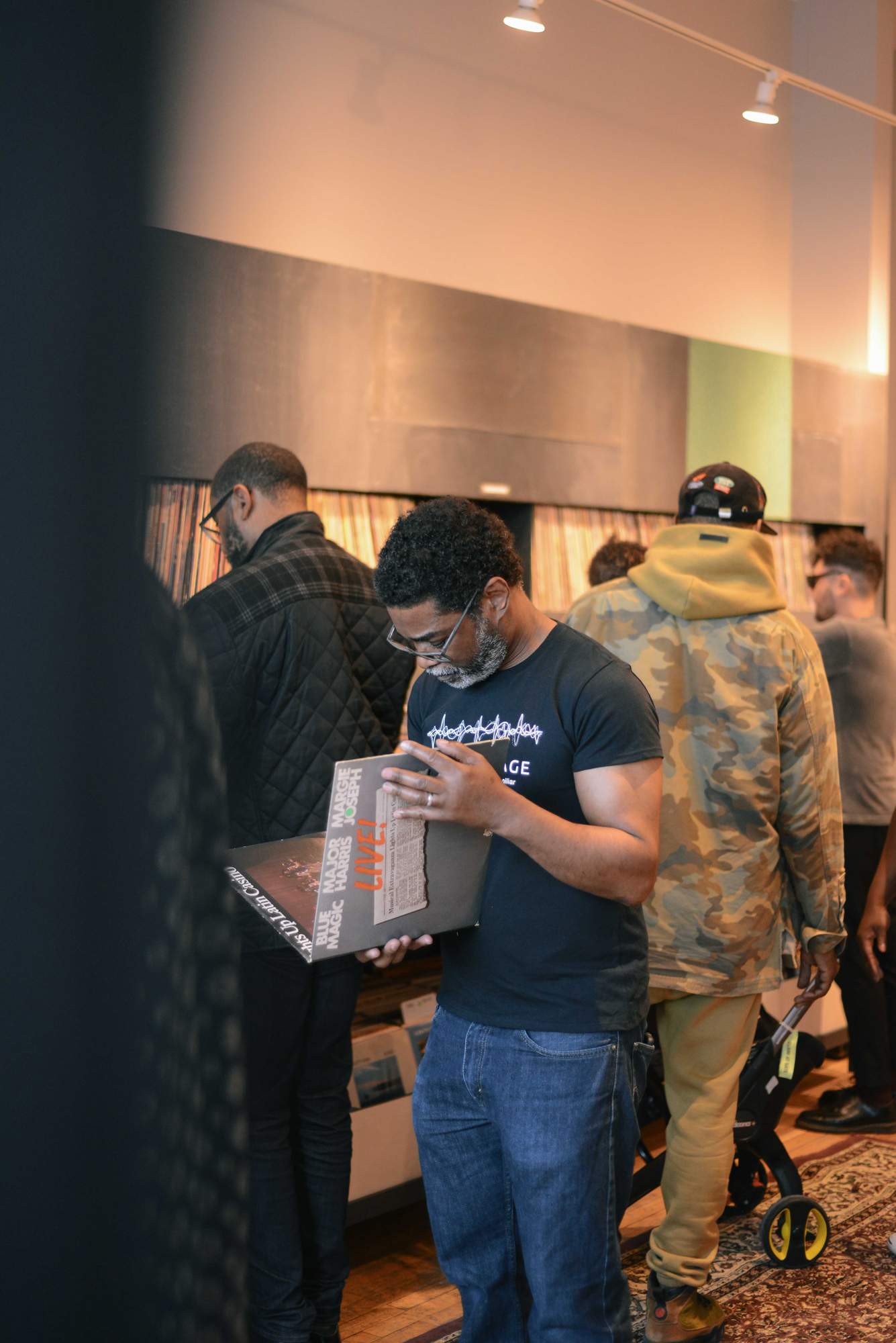 Artist Theaster Gates might have recently made headlines with his plans for Liverpool's waterfront but his seminal work in Chicago's Southside is also quietly continuing apace.
Building on the activities of his Rebuild Foundation, which works on community spaces, Gates has been acquiring vacant lots that he has transformed into public gardens, as well as abandoned houses and a former school that he plans to turn into residencies for artists of colour. His latest opening is Miyagi Records, a vinyl shop opened in collaboration with the eponymous label stocking everything from blues to house. "We're at the beginning of a 50-year project," says Gates. "You need to create a problem that's big enough for it not to be just yours to solve."
miyagirecords.com
---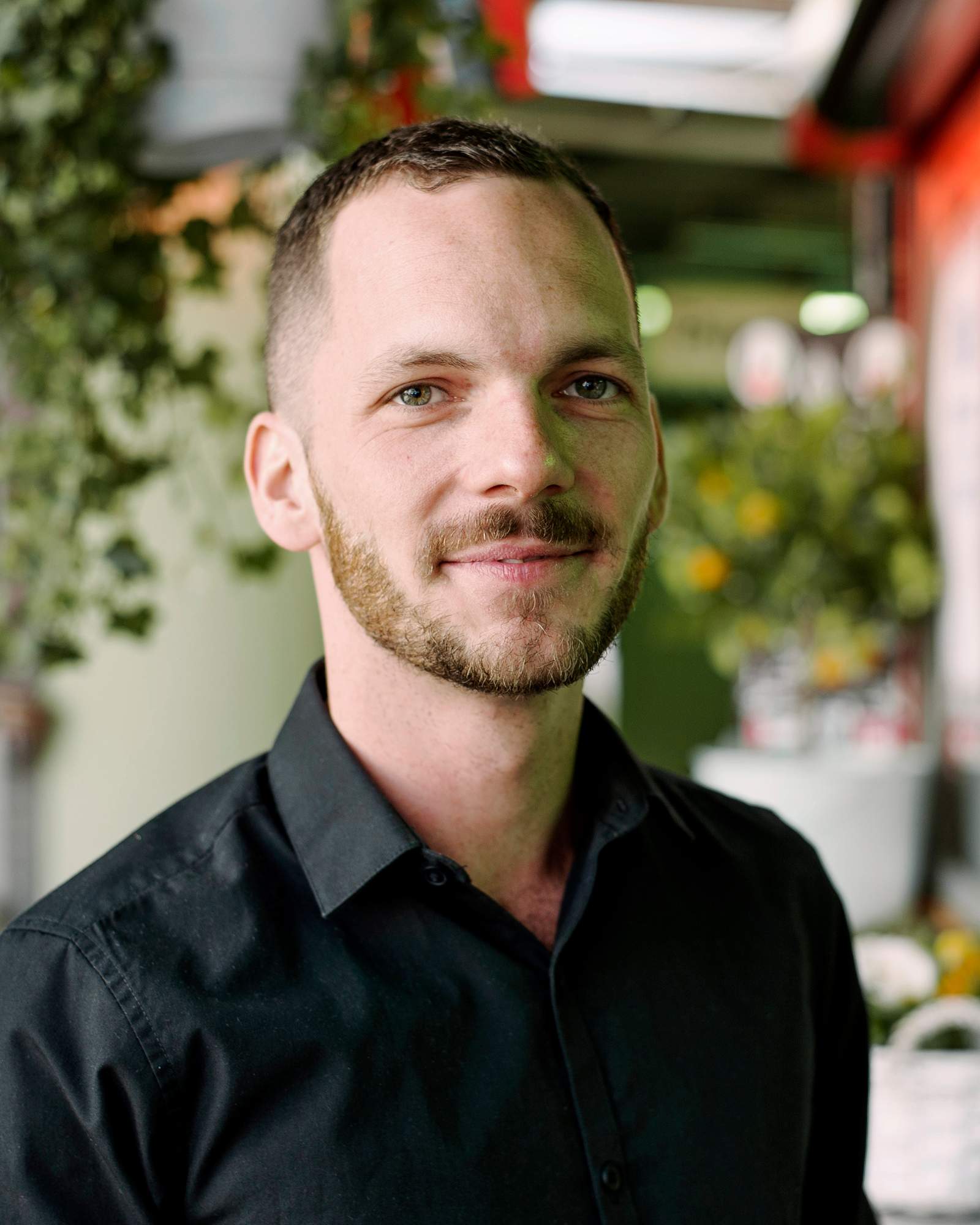 Richard Hoechner
Co-founder and head of community at 'Republik' magazine
Zürich-based Hoechner joined editors, reporters and CEOs at Perugia's International Journalism Festival to discuss the future of media. There, he shared insights gathered at the helm of Republik, the reader-owned, slow-news platform he co-founded five years ago. 
What is the future of membership models?
We are trying to find new ways to sustain quality journalism; it's a difficult business and we need to co-operate with our audience to offer what is useful to them. On my panel, we had a long conversation about paywalls: no one likes them but they are part of the business. Our paywall is very strict in most ways – but in other ways it's fairly open. For example, anyone with a link can access the full story, so our members can share stories with their friends for free. We are looking for creative solutions to paywalls as they are still the future. 
Who are your members?
We have a very lively, engaged community [of about 30,000 people] and they are unusual in that they own part of the magazine. In fact, they were there before we started the magazine. They were concerned about the media world and wanted a solution to the changing landscape. We pitched an idea with a crowdfunding subscription and there was clearly a market for this.
What is the future?
We put so much work into our journalism; we want to be a voice that cannot be ignored. We are still young and I'm sure that we will extend our work to larger audiences.
republik.ch
---
It is probably the most beautiful and grandest space in Washington but at any given moment, you would only find about 20 researchers in the Main Reading Room of the US capital's Library of Congress, the world's largest library. Without a research pass, its nearly two million annual visitors could only shuffle into a glass-enclosed mezzanine space and peer down at the room below. It has been that way for decades but such opaqueness isn't really the style of Carla Hayden, the librarian of Congress. "It's such an inspirational room. We want people to be able to walk in there," she says, as streams of visitors line up for the unexpected pleasure of wandering into the heart of the library's 125-year-old Thomas Jefferson Building. Since April, the public has been getting two one-hour slots each day to visit the Main Reading Room.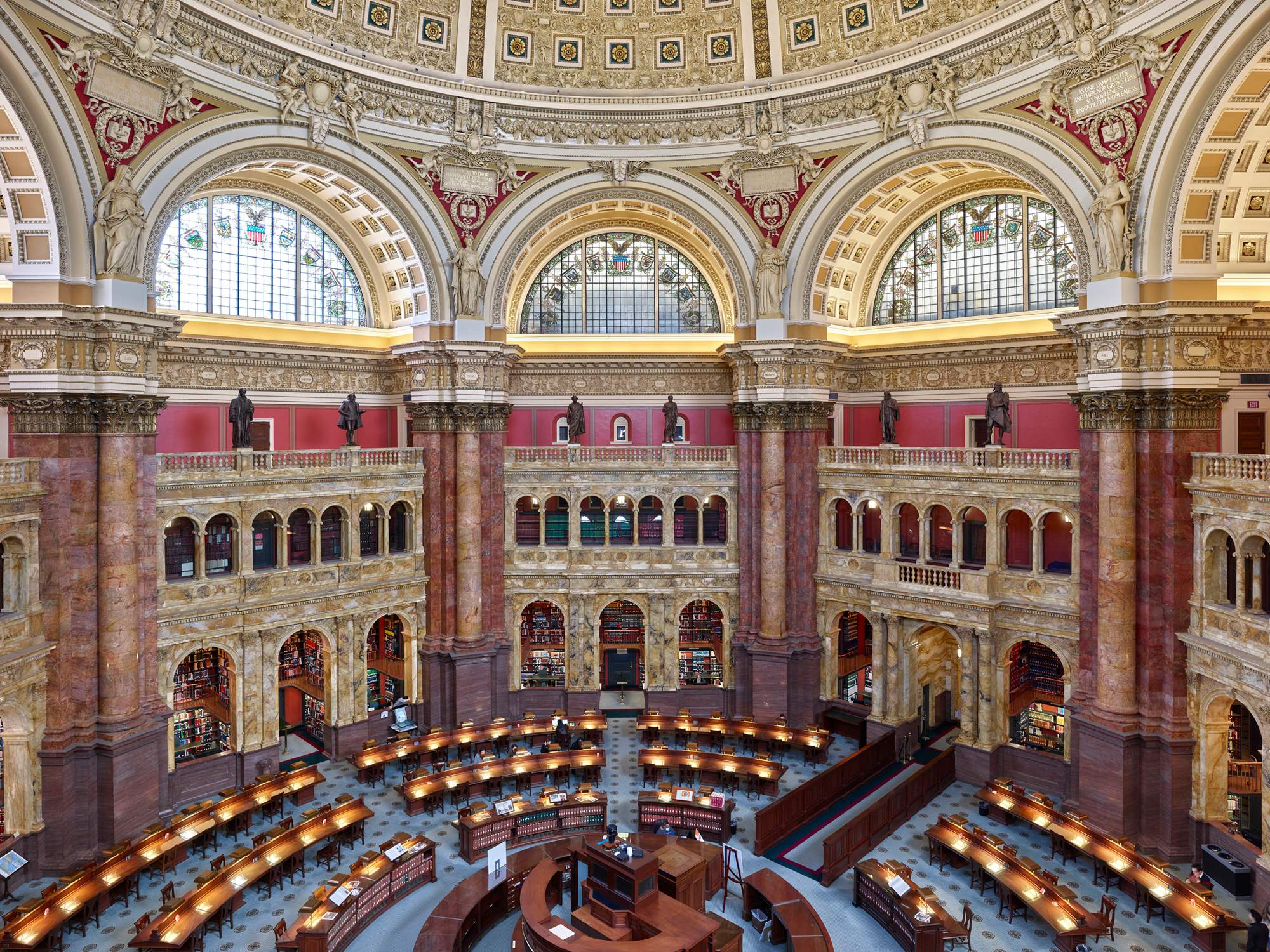 The Thomas Jefferson Building, built in Italian renaissance style by architects John L Smithmeyer and Paul J Pelz, was the country's first public building with electricity and was kept broadly accessible. Nowadays, visitors "walk away thinking, 'Beautiful building' but you see that they still don't have that connection", says Hayden. A $60m (€45m) overhaul of the building is designed to change that. An orientation centre directly below the Main Reading Room will offer a glimpse of the 1,349km of shelving, include interactive exhibits and a rotating gallery of its most prized possessions. Hayden has also been expanding public events in other spaces. "Live! At the Library" keeps the building's Great Hall open for concerts, exhibits and drinks every Thursday evening. 
Hayden's approach and the renovations haven't been without controversy: preservationists have been up in arms about aspects of the plan that would have tampered with the room's central reception desk. Those interventions were eventually abandoned but Hayden argues that they still provided a great opportunity for people to think what libraries should be about.
Getting such attention is essential as libraries have taken on central roles in US cities in recent years. Here they can provide anything from community spaces and social safety nets to vaccines, mental health care, education and internet access in rural communities. Hayden chuckles at the thought of one library she visited that loans out sewing machines and traffic cones for learning drivers. 
The Library of Congress has been busy digitising its own collection (61 million items available for download and counting) and creating lesson plans for teachers and librarians around the country. "There are a lot of common issues with libraries," she says. "And there's a feeling that the national library, which is the Library of Congress, should be more involved."
Photographer: Andrew L Moore. photographer: Ben Moynihan. images: Laurent Burst, Felton Kizer/Rebuild Foundation