Business: Stationary / Portugal
Sharpen up
By listening to its customers, pencil-maker Viarco has secured global fans and healthy profits.
One of the advantages of using a pencil rather than a pen is that graphite allows for experimentation (and mistakes to be erased); for sketching ideas before making them permanent. It's this same notion of trial and error that José Vieira has used to breathe new life into Viarco, the Portuguese pencil-maker. "We can kick-start projects quickly," says the CEO. "We don't have to change an entire operation, rent a new space and create a whole marketing campaign around a new product. We can just try things out, spending almost no money."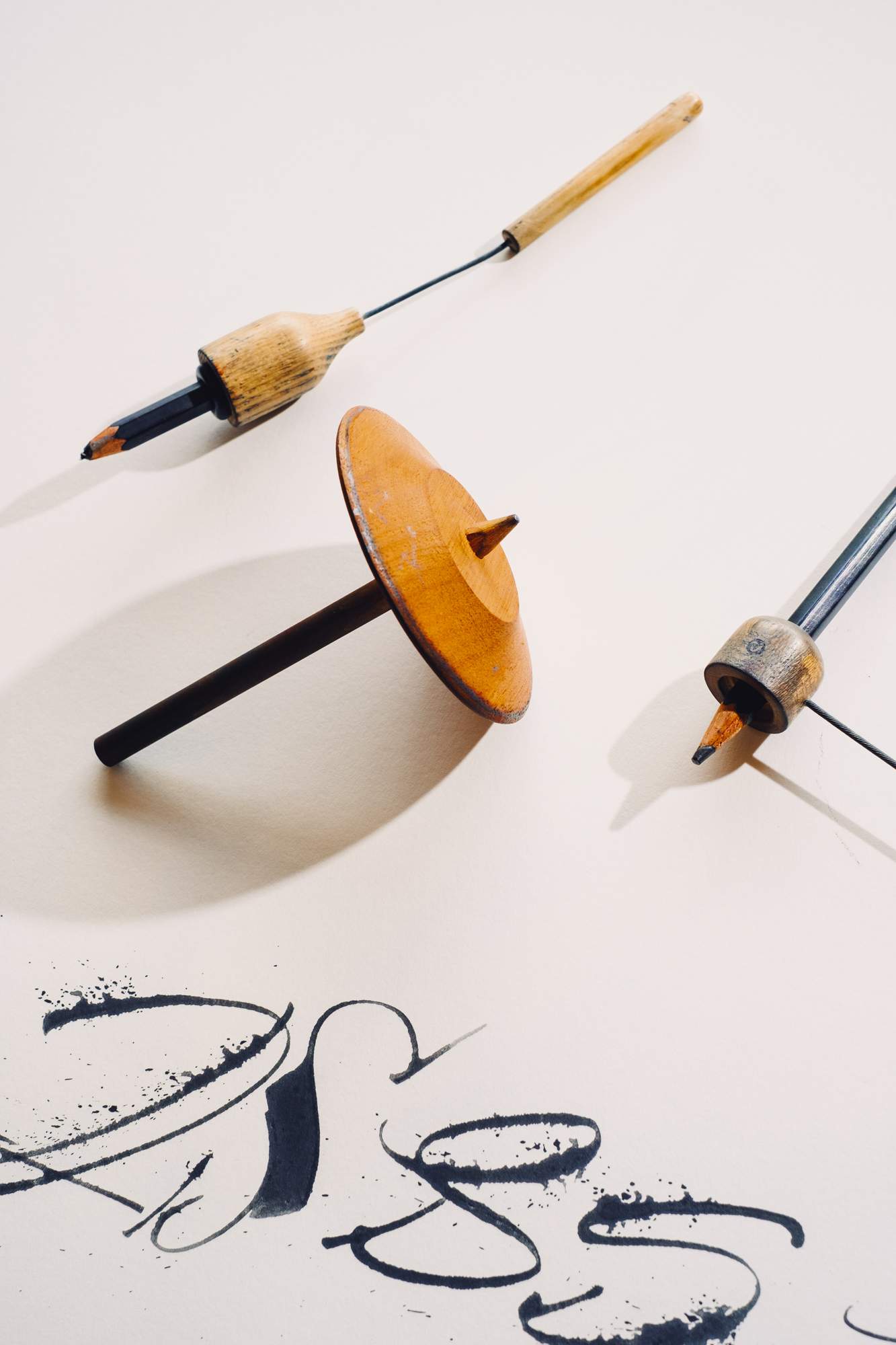 That nimbleness is possible because of Viarco's modest size. The company has been around since 1907 but production remains artisanal. The factory in São João da Madeira, a tiny municipality south of Porto with a rich industrial heritage, is a low-tech operation of clattering machinery and about 20 staff working on detailed processes, often by hand. "It's a nightmare of a factory in terms of efficiency," says Vieira above the din. Despite all of this, Viarco's pencils and graphite-based art products have become coveted by artists and stocked by premium retailers around the world and last year the company had earnings of €950,000.
So how has this small, traditional firm not only stayed relevant for more than a century but also found new fans? It hasn't been simple. The business was founded as Faria, Cacheux & Co by Conselheiro Figueiredo Faria and Jules Cacheux in the town of Vila do Conde but it struggled during the Great Depression. In 1931 it was sold to Manoel Vieira Araújo – José Vieira's great-grandfather – who had previously been a milliner. Araújo registered the business as Viarco in 1936 before moving it to São João da Madeira – and the factory that it occupies today – in 1941. In the years that followed, Viarco established a near-monopoly on the sale of pencils in Portugal, especially during the latter years of the Salazar dictatorship when every child used Viarco pencils and the regime's censors struck out anything that they deemed offensive using an Olímpico 291. Today 50 per cent of all sales are in the country (20 per cent are in the US, another 20 per cent in the rest of Europe, the rest in Asia and South America).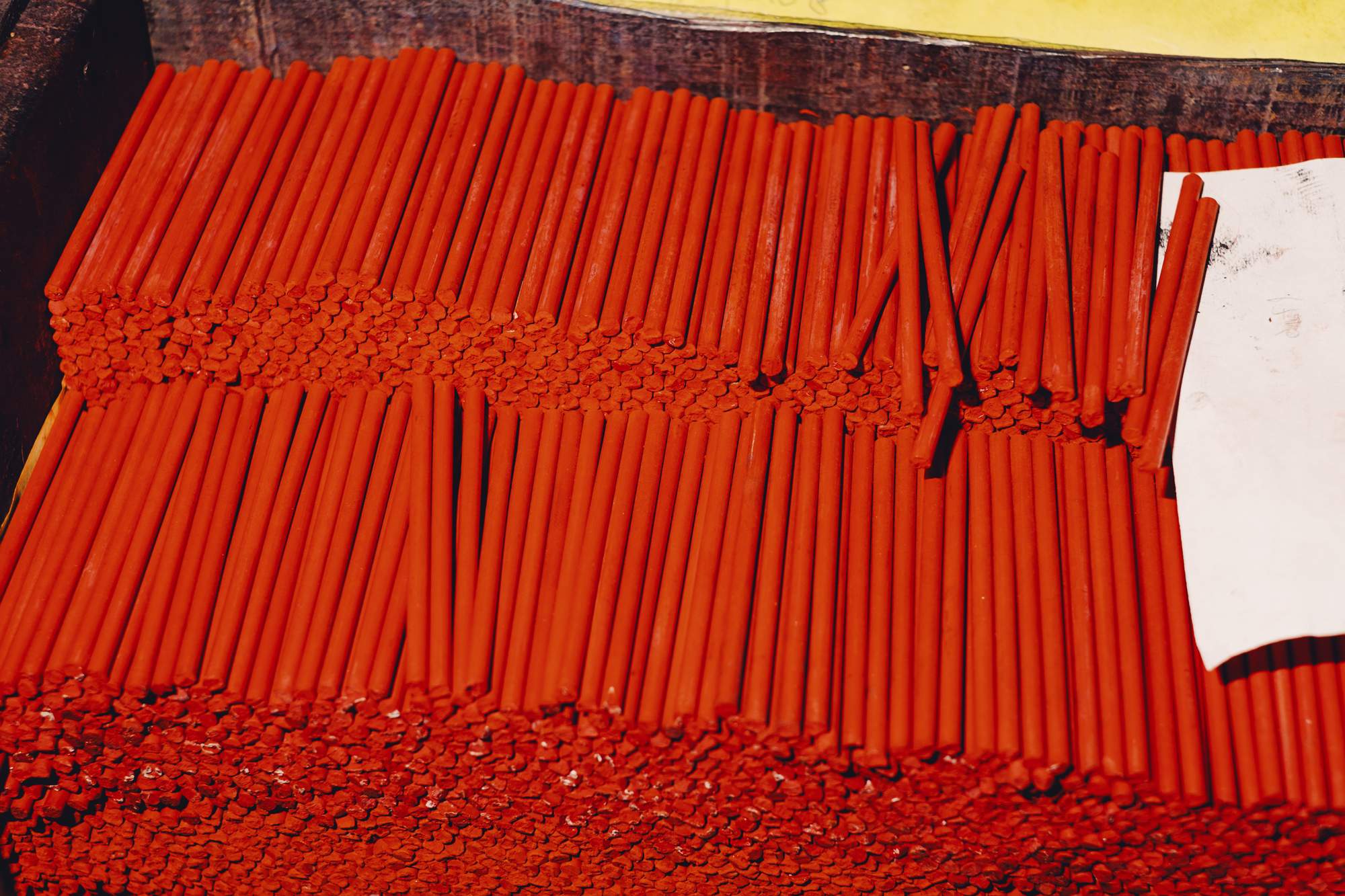 "Then came the revolution, followed by Portugal's entry into the European Union," says Vieira."From one day to the next we lost space in the market. There were factories in Asia that could suddenly sell the finished product for cheaper than we could buy the wood we needed." The new millennium would bring even more challenges and so, when Vieira and his wife, Ana, took control of the business in 2011, many thought that they would shutter the operation. "But then it hit me," says Vieira. "We are the only pencil-makers in Portugal, the only ones that have this knowledge – and if we close, that's it." 
This realisation made Vieira look at the business afresh. The factory might seem like an industrial relic but this also made it a symbol of Portuguese heritage and, matched with voguish vintage branding, could be a powerful marketing tool. "But we're not a museum so we needed new products to sustain all of this," says Vieira, who turned to one of the key constituencies who use his products: artists.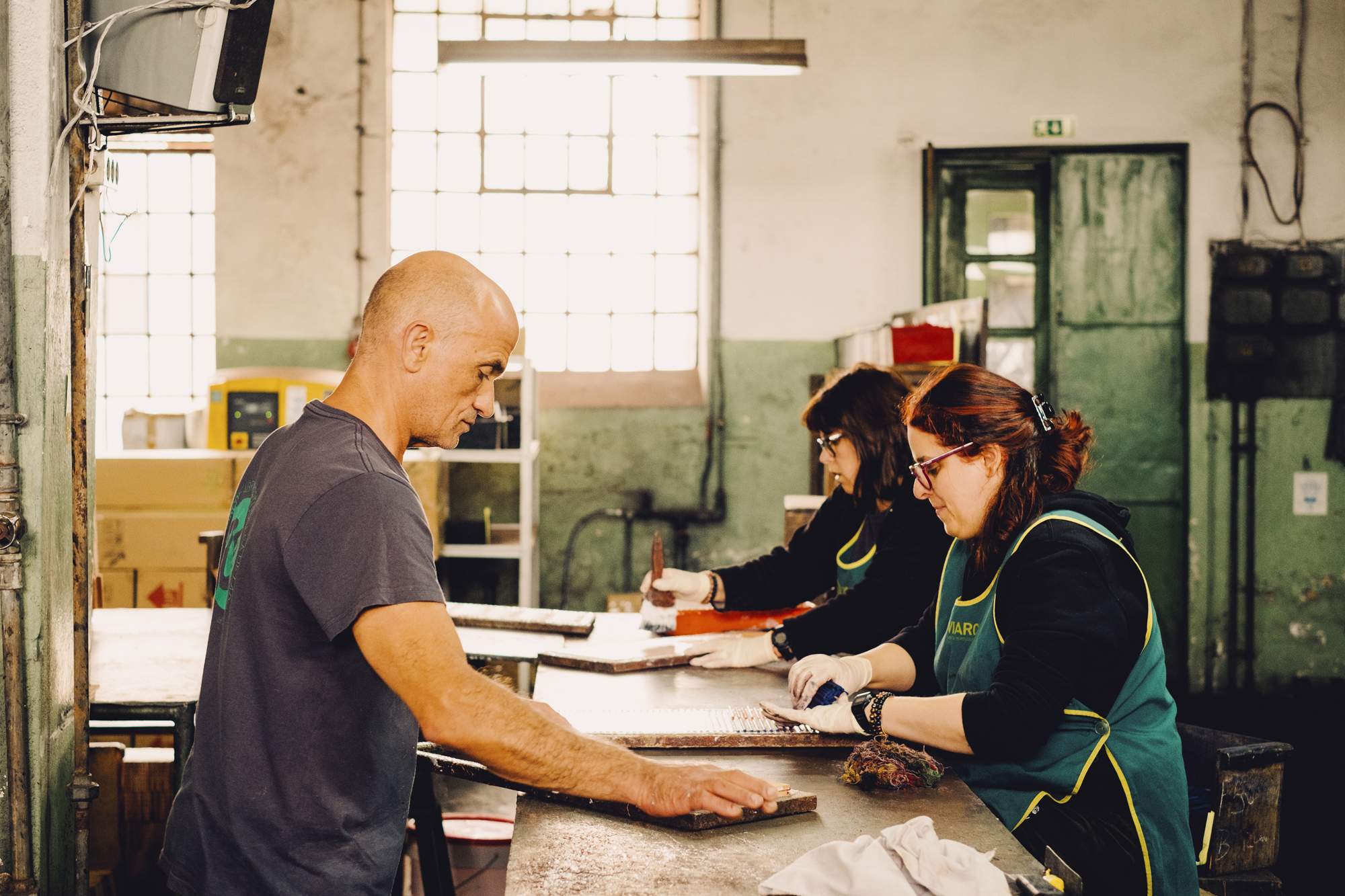 Since 2008 the factory has hosted artist residencies and it struck Vieira that the space that these visitors used could become a kind of r&d lab. "We're neither carpenters, nor calligraphers, nor illustrators," he says of his team. "We make pencils. But these artists who were coming here were using our products and so, if I had any technical doubts, I could go to them and get instant feedback." This constant dialogue with the end users has propelled numerous innovations that have, says Vieira, rescued the business. "It's not a very formal residency," he adds. "We aren't asking the artists who come here to create something specific or hold an exhibition, we just give them the space and tools to play with."
Viarco's new creations include leather satchels for organising your pencils and a clever drawing desk that rolls out fresh paper with the spin of a hand-crank. "It helps that we're in an industrial area and we can run next door to prototype almost anything," says Vieira. Other innovations have already become bestsellers, such as the ArtGraf range of speciality products, which includes a soft graphite putty that allows users to shape their own drawing tool and a soluble graphite that can be applied like watercolour paint.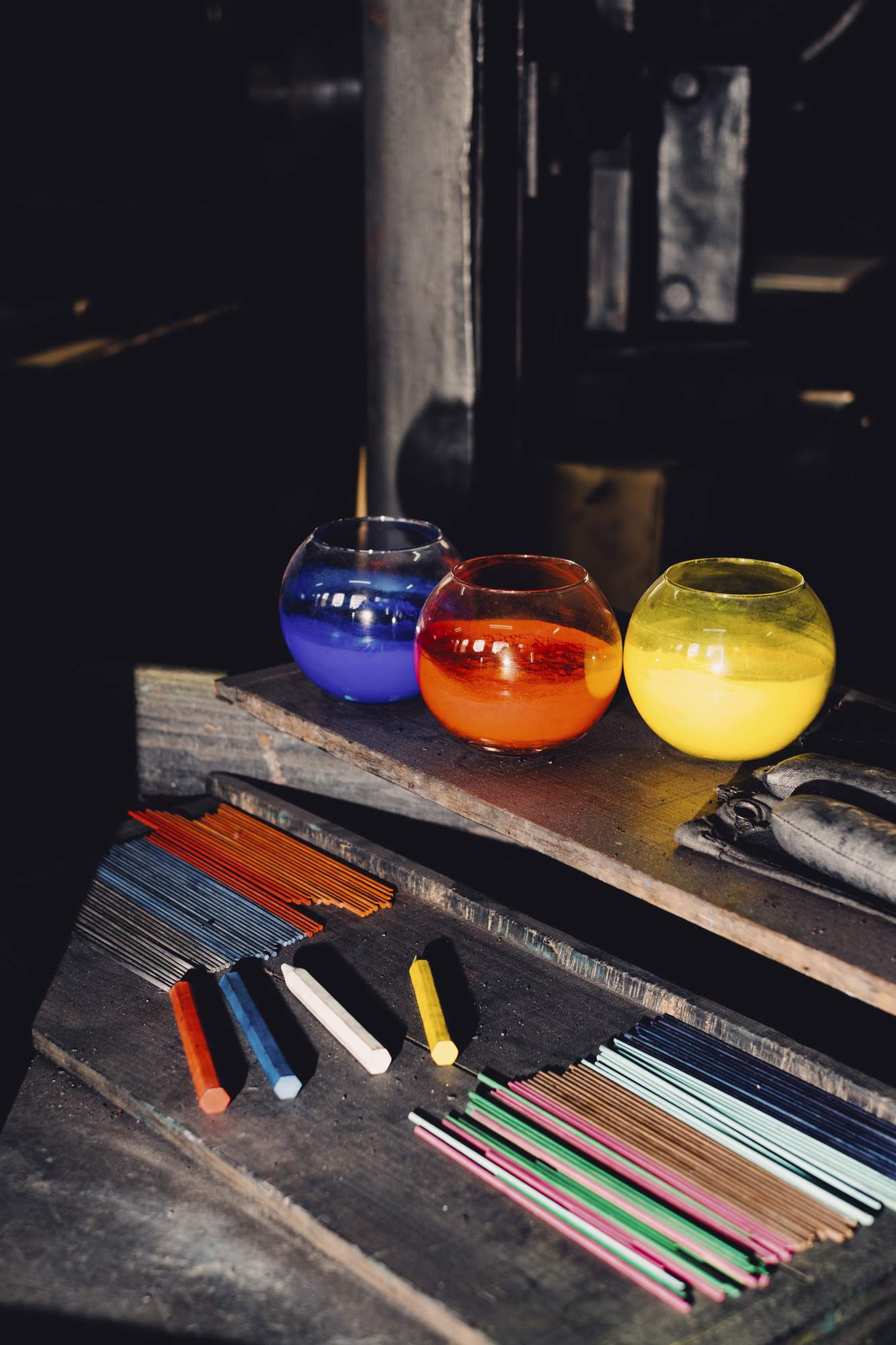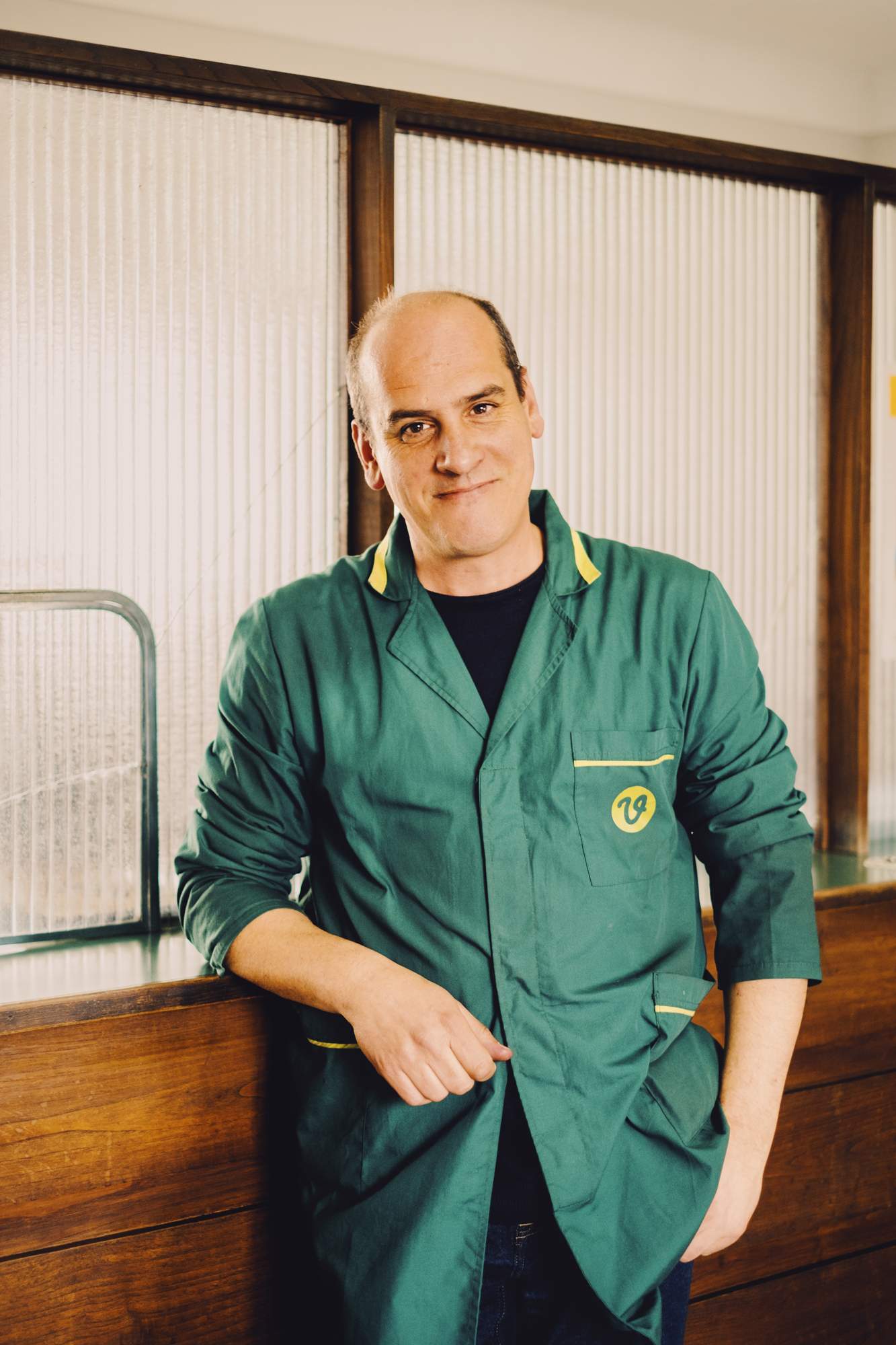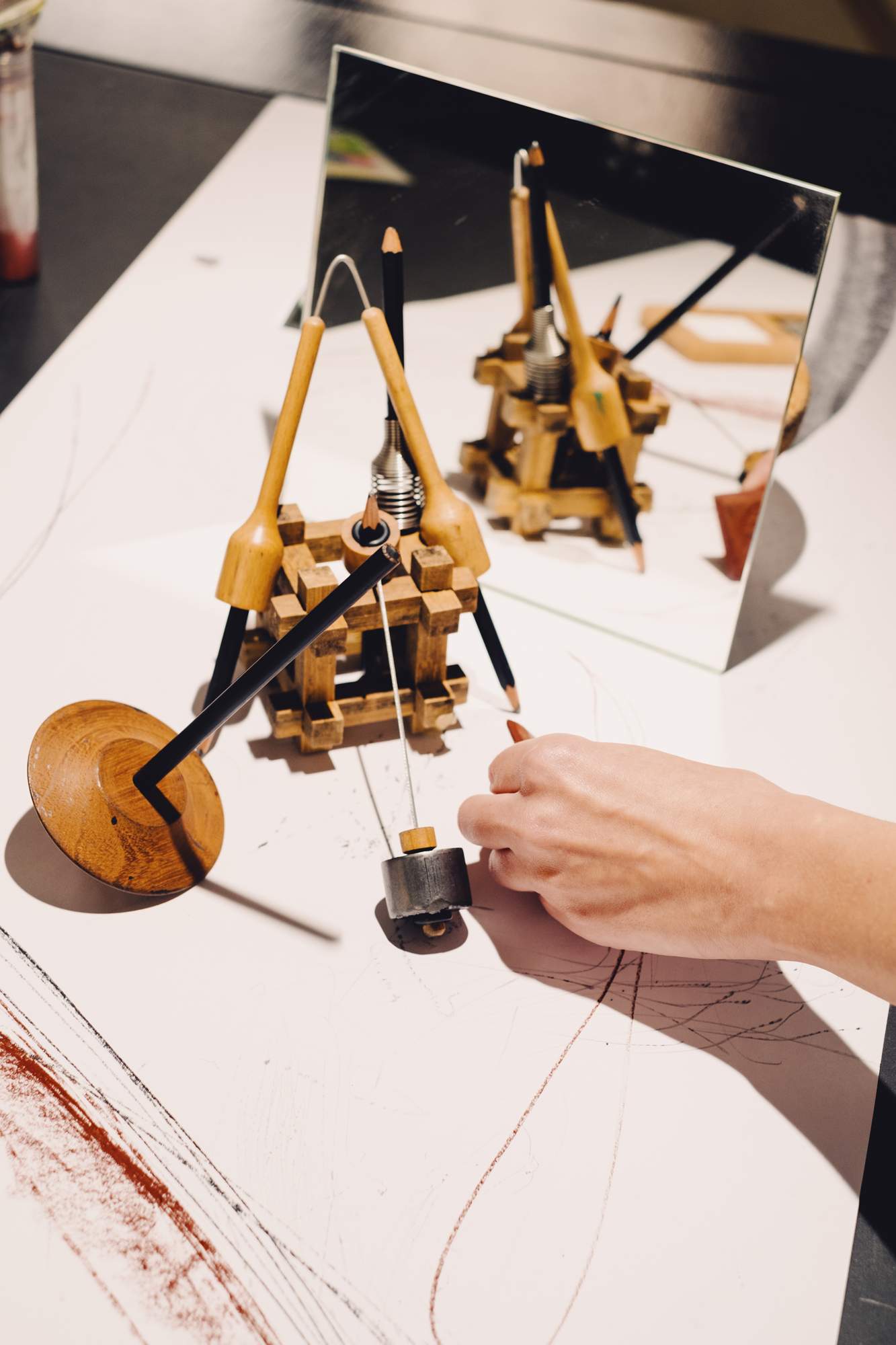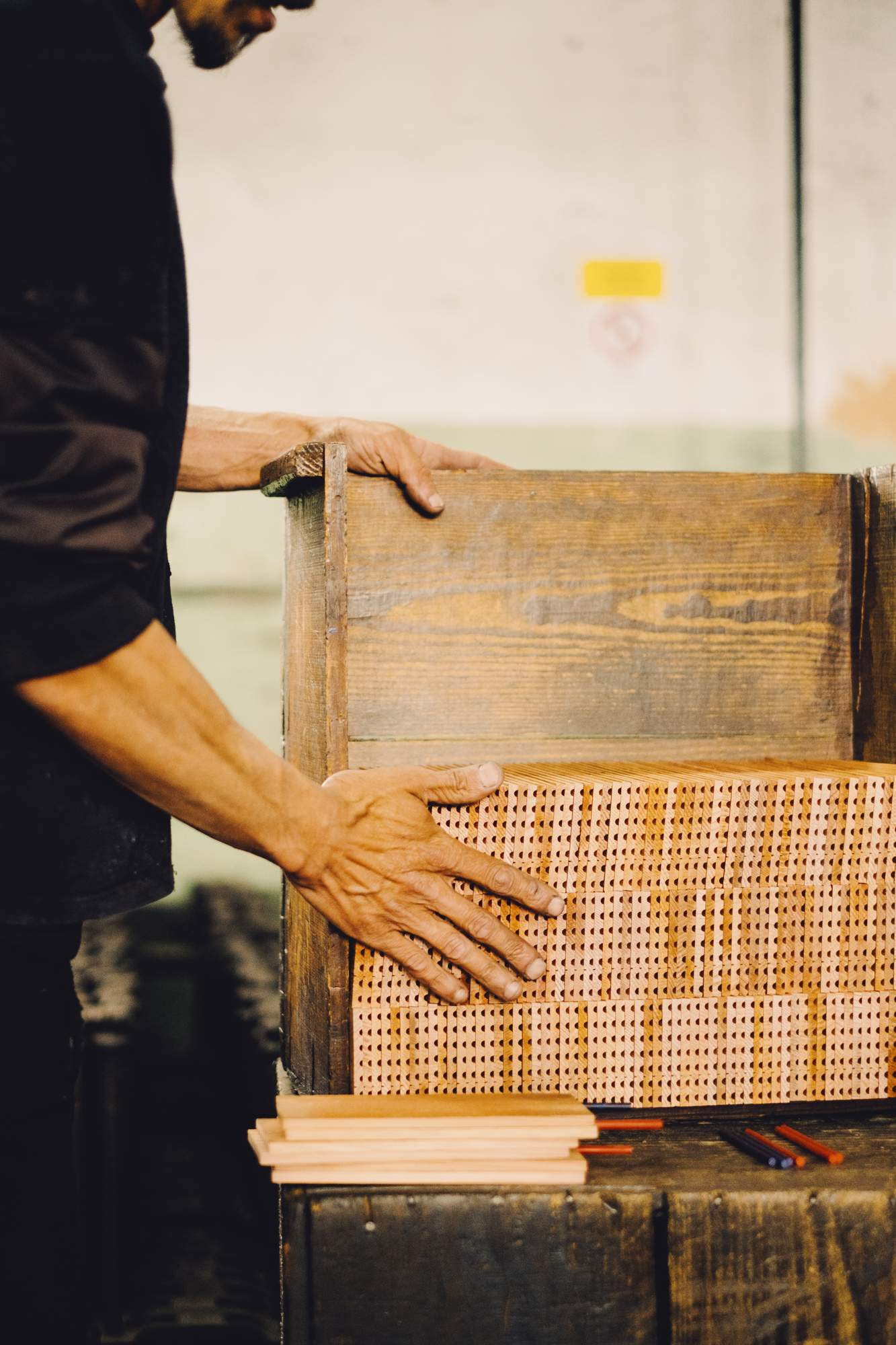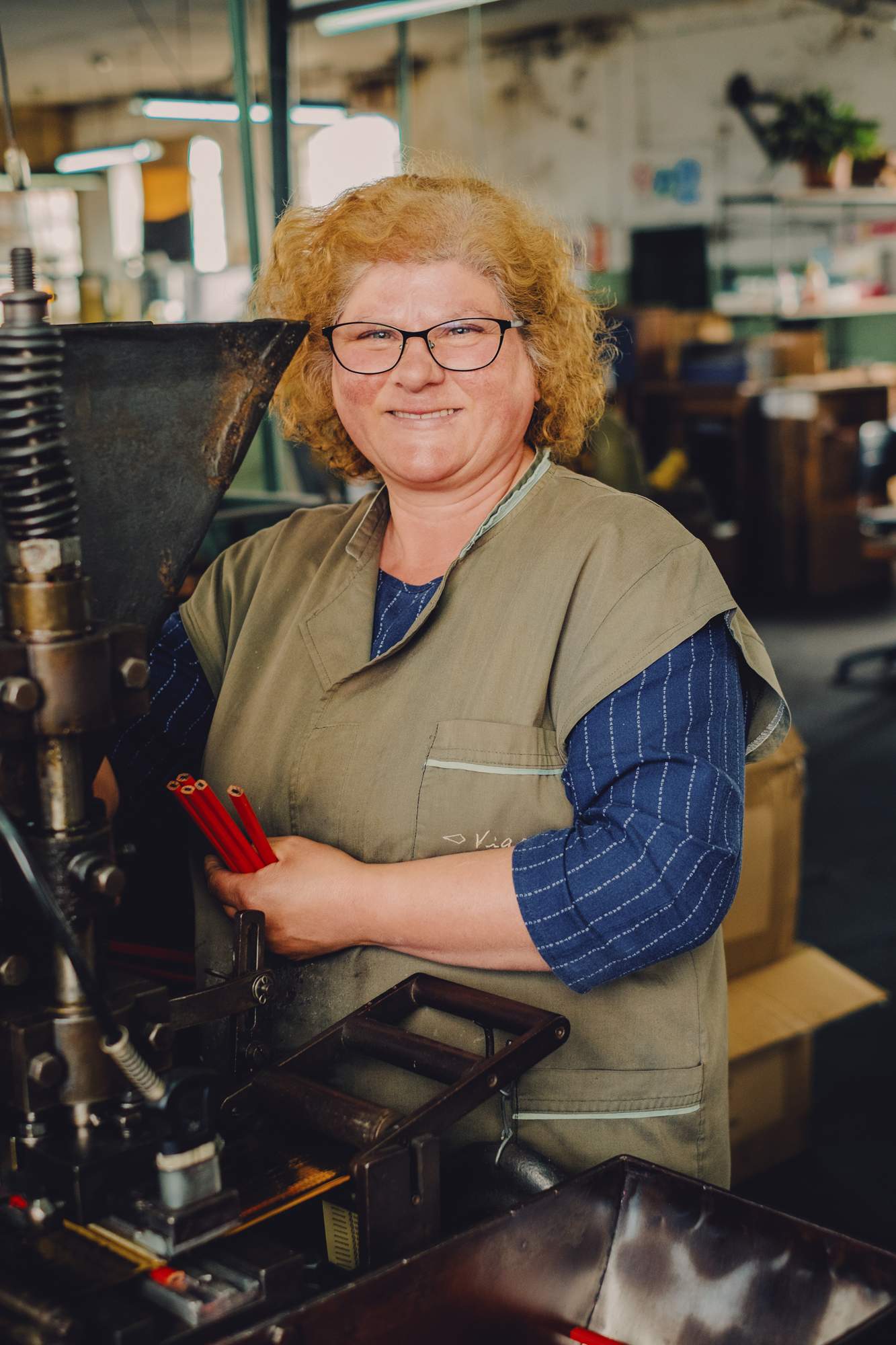 In February, Vieira attended Frankfurt's Creativeworld trade fair where he gauged market interest for Viarco's new pencils and scribers especially made for use with ceramics and silkscreen printing. "Every one of these products either came from a collaboration with an artist or was inspired by a residency," he says, taking a chunky piece of raw graphite in his palm. The idea for this, the ArtGraf XL, came from a sculptor who, during his stay at the factory, expressed a desire for a heftier drawing tool. "If there's something fundamental that I've learnt from these dialogues it's that, while every physical thing that's produced today has decades of studies and technique behind them, they're no longer innovative. And if an industry stops innovating, that's when people turn to the digital world with its heaps of novelty every day."
Viarco has become involved in exploring new ways of drawing too. Noticing that several resident artists were creating contraptions to attach pencils to their fingers, Vieira decided to bring this idea to the factory floor. The experiment not only led to the creation of Ponta, a new spring-based fingertip drawing utensil, but also to a whole new way of thinking. "When we started experimenting with it, we began to consider the needs of people who don't have fingers or properly functioning hands," he says. "And suddenly we are researching tools for the elderly or people with special needs. A pencil is such a valuable tool. Think about everything it enables, from learning to creativity."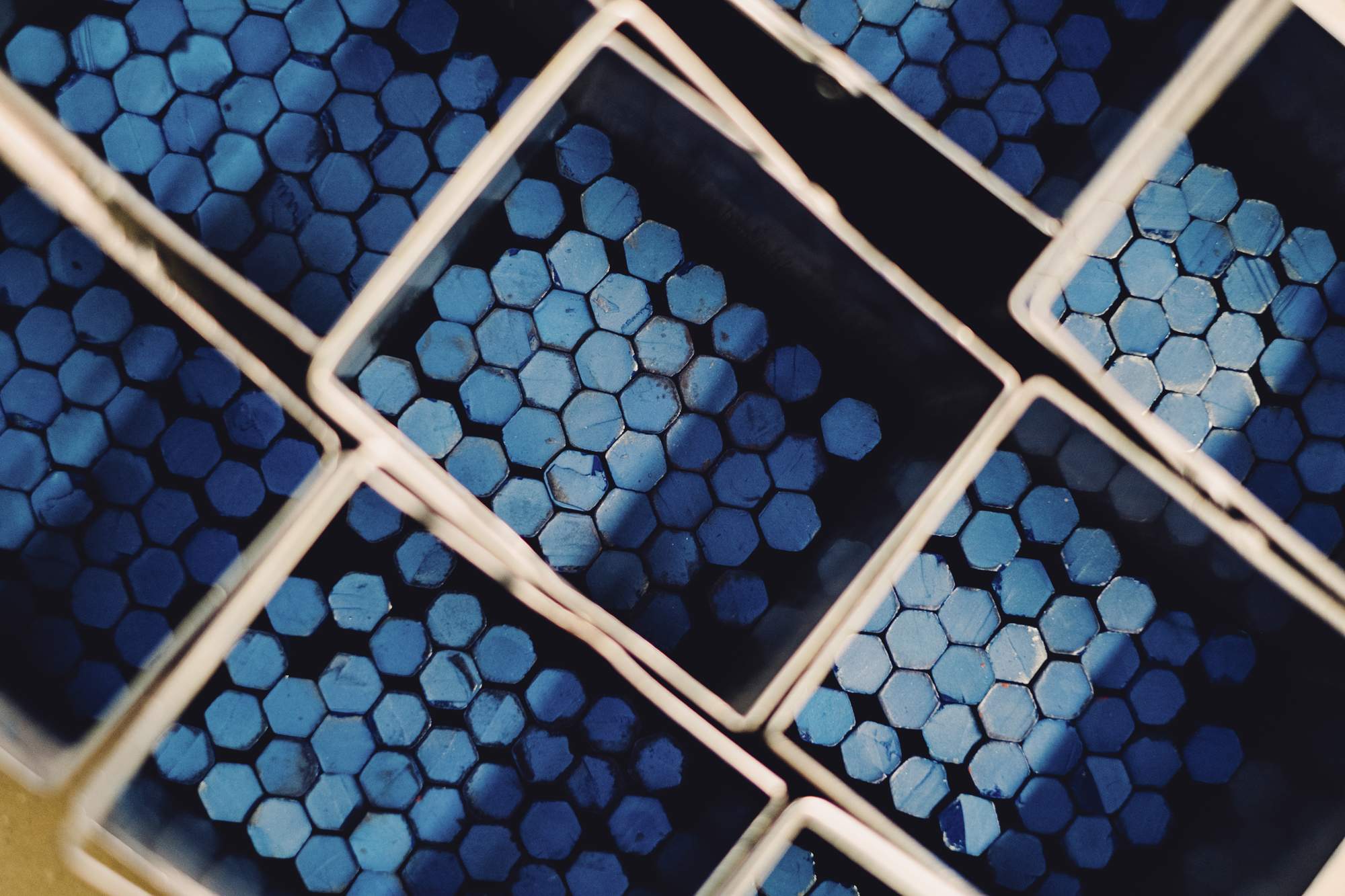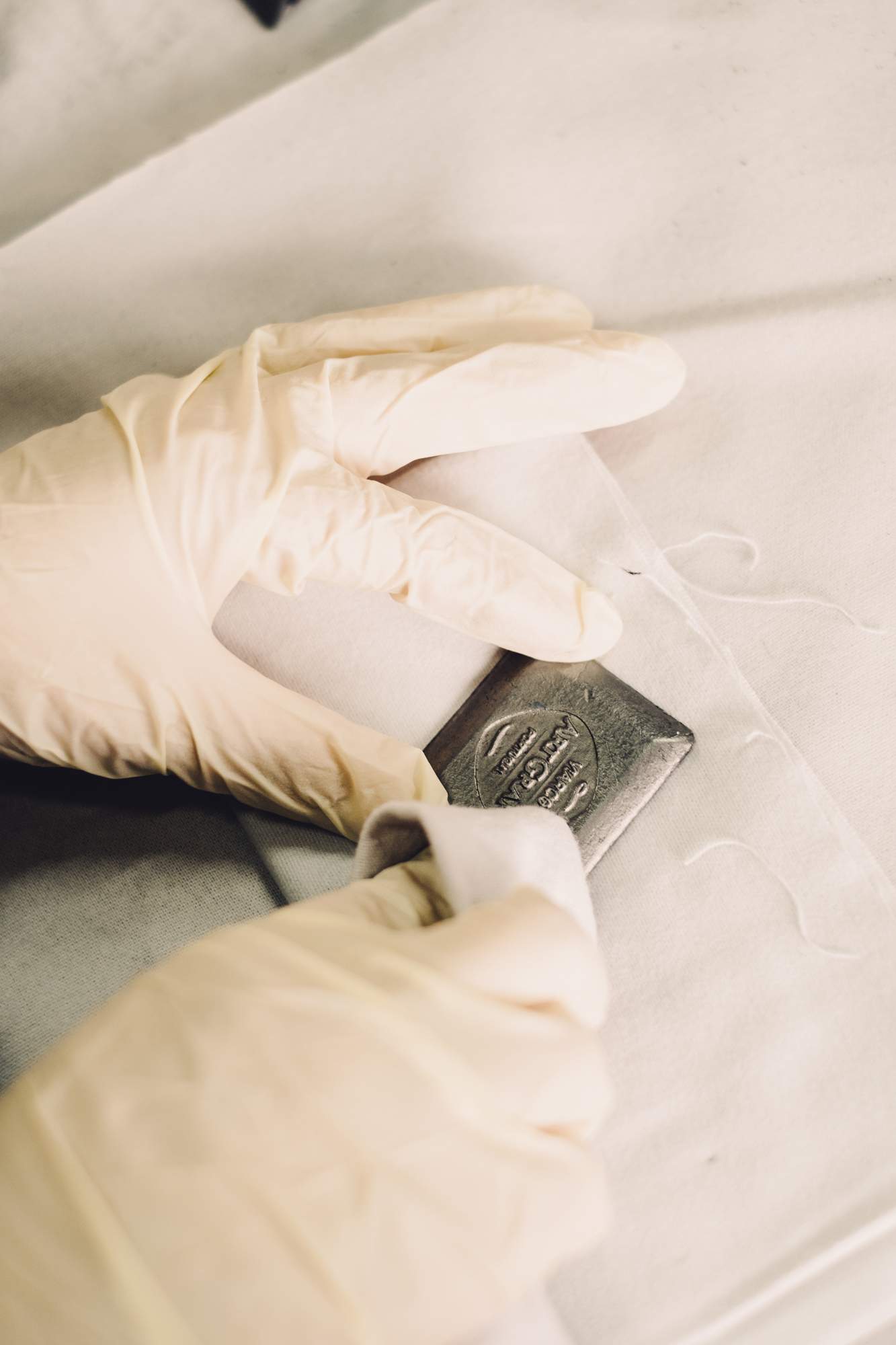 Drawing attention
Viarco products to discover 
Half of Viarco's sales consist of professional and branded pencils for businesses. The other half is split between its premium ArtGraf line, design products and reissues of its much-loved vintage lines, which come in boxes featuring classic mid-century designs.