Fashion: Retail / Athens
Soul supplier
A decade after starting Mouki Mou in the UK, Maria Lemos has opened an outpost in the Greek capital.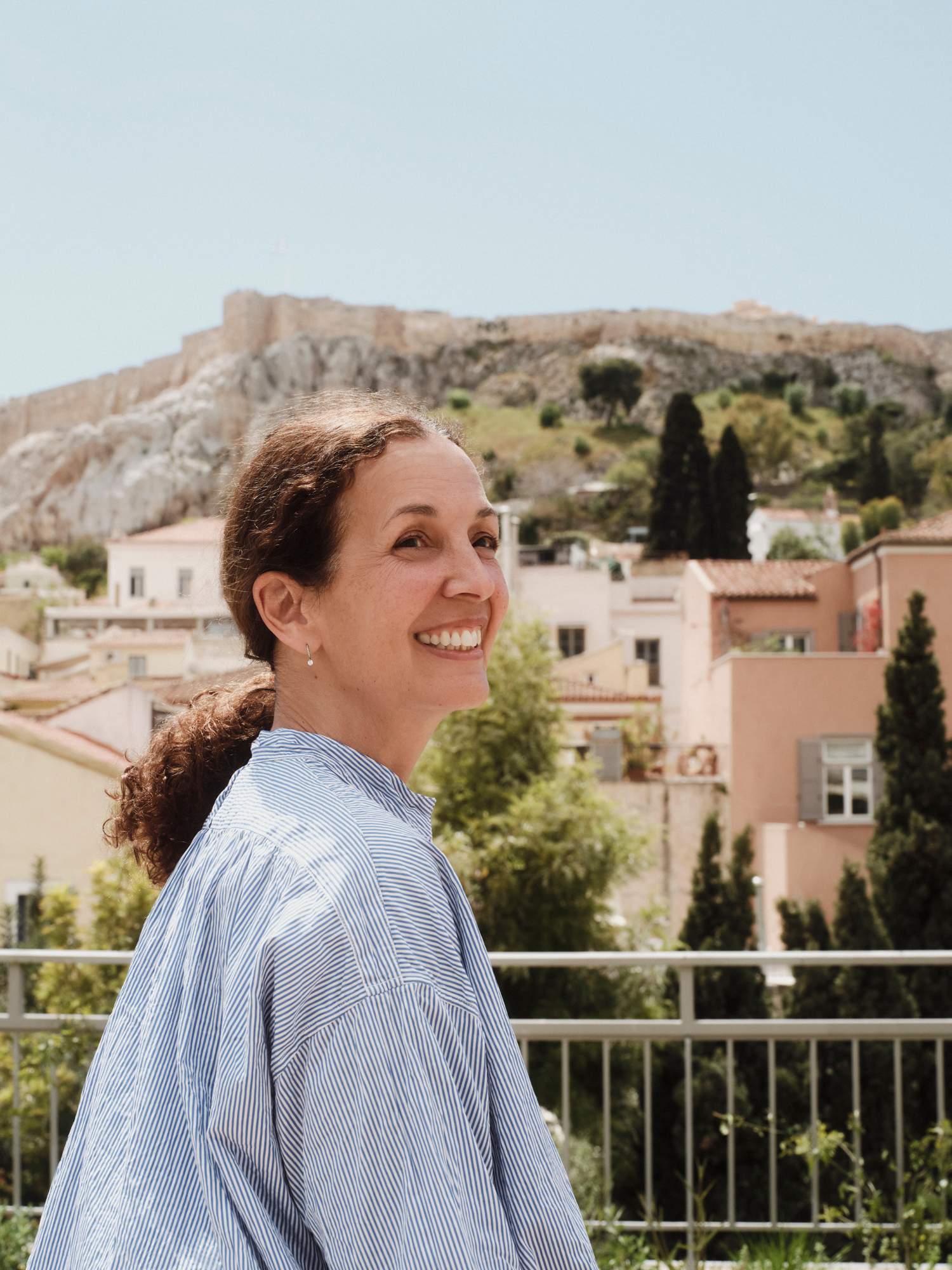 When Maria Lemos started spending more time in Athens, she sensed change in the air. "Like-minded people were moving to the city, the food scene was transforming, the art scene was different – it just felt right," she says. Over the past few years, Lemos has been making frequent trips to her hometown to work on the opening of Pagostas, a guesthouse on Patmos island, with her husband, Gregoris Kambouroglou. A retailer at heart, Lemos quickly began imagining what an Athenian iteration of her London boutique, Mouki Mou, would look like – and when she found the right spot on the hillside Plaka neighbourhood, she signed a lease long before she could come up with all the answers. "The location we found felt so unique that the decision was instinctive," says Lemos over coffee. "It's completely off the grid – it feels like you're on an island but you're in the centre of Athens." 
Plaka is a pedestrianised area best known for its narrow, cobblestone streets where neoclassical homes and family-run tavernas meet long rows of souvenir shops, catering to the crowds of tourists hiking up to see the Acropolis. "There's such interesting architecture all around," adds Lemos. "You see the new and the old, the good and the bad – that's the dichotomy of Athens." Nowhere is this reflected more than on the corner of Diogenous Street, where the new Mouki Mou Athens has opened its doors just in time for spring. The shop is housed in a concrete 1970s building, while nextdoor is the oldest house in Athens.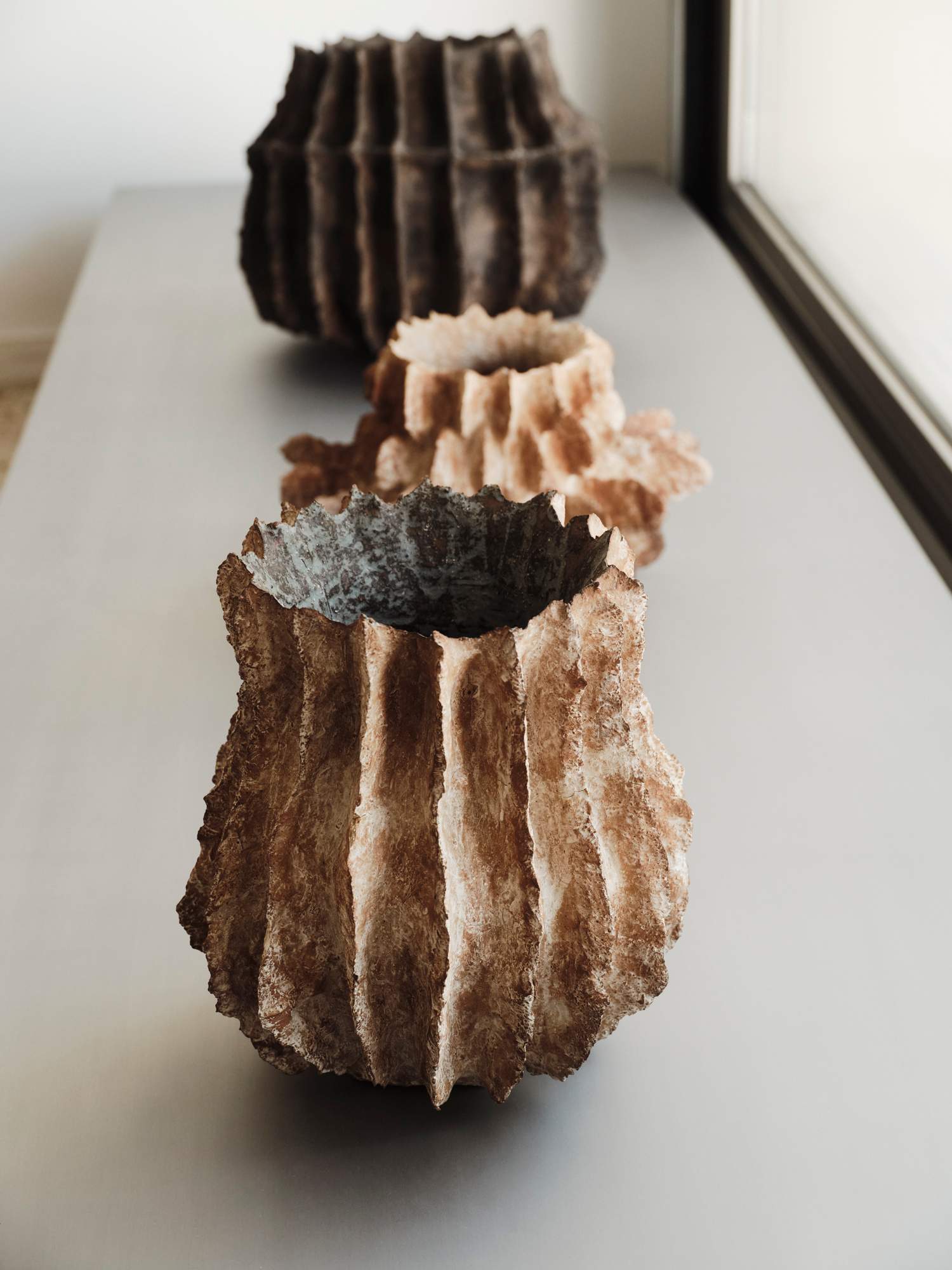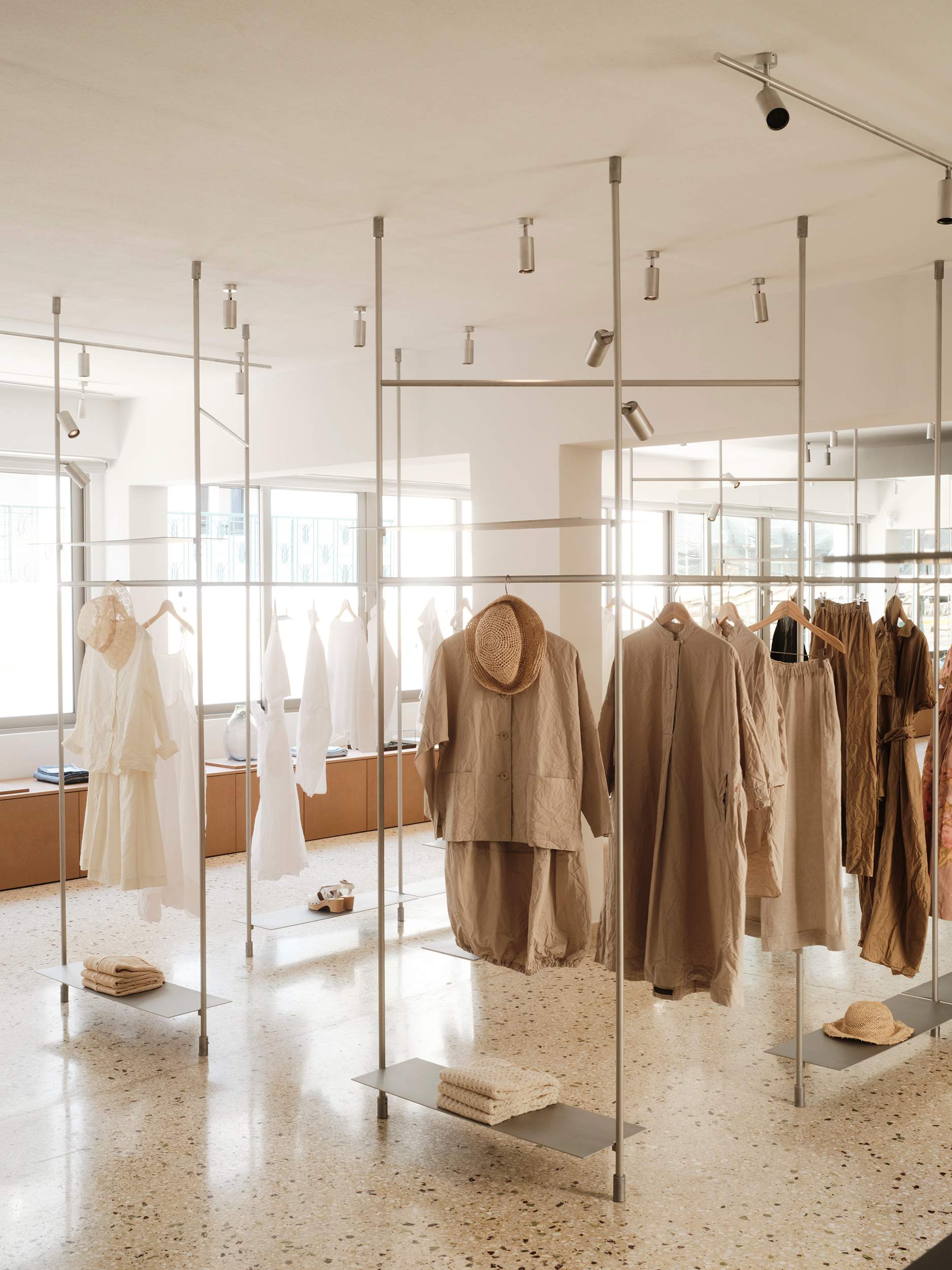 Lemos gave free rein to Thessaloniki-born designer Leda Athanasopoulou, who chose to let the period architecture of the building define the shop's interiors, which feature repurposed terrazzo floors and aluminium and mdf accents. "Athens isn't just about the ancient world," she says. "It's about the modern world too. And this location captures both." 
The works of some of Greece's most skilled craftspeople, from technicians to lighting designers and carpenters, is on display here – the pièce de résistance being a metal table by Eleni Vernadaki, an artist who Lemos considers a "living legend" and whose work she has been collecting for years. A pair of ceramic lace paintings by Vernadaki are mounted on the walls, while vertical jewellery cabinets are dotted throughout and showcase exclusive pieces by some of Greece's most established jewellers, including Fanourakis and Ileana Makri. Their designs sit next to international names, such as those of New York-based Gabriella Kiss. "We're not only after Greek names," adds Lemos. "We want to have a point of view that fits the country. Greece is about simplicity and minimalism, and less is more."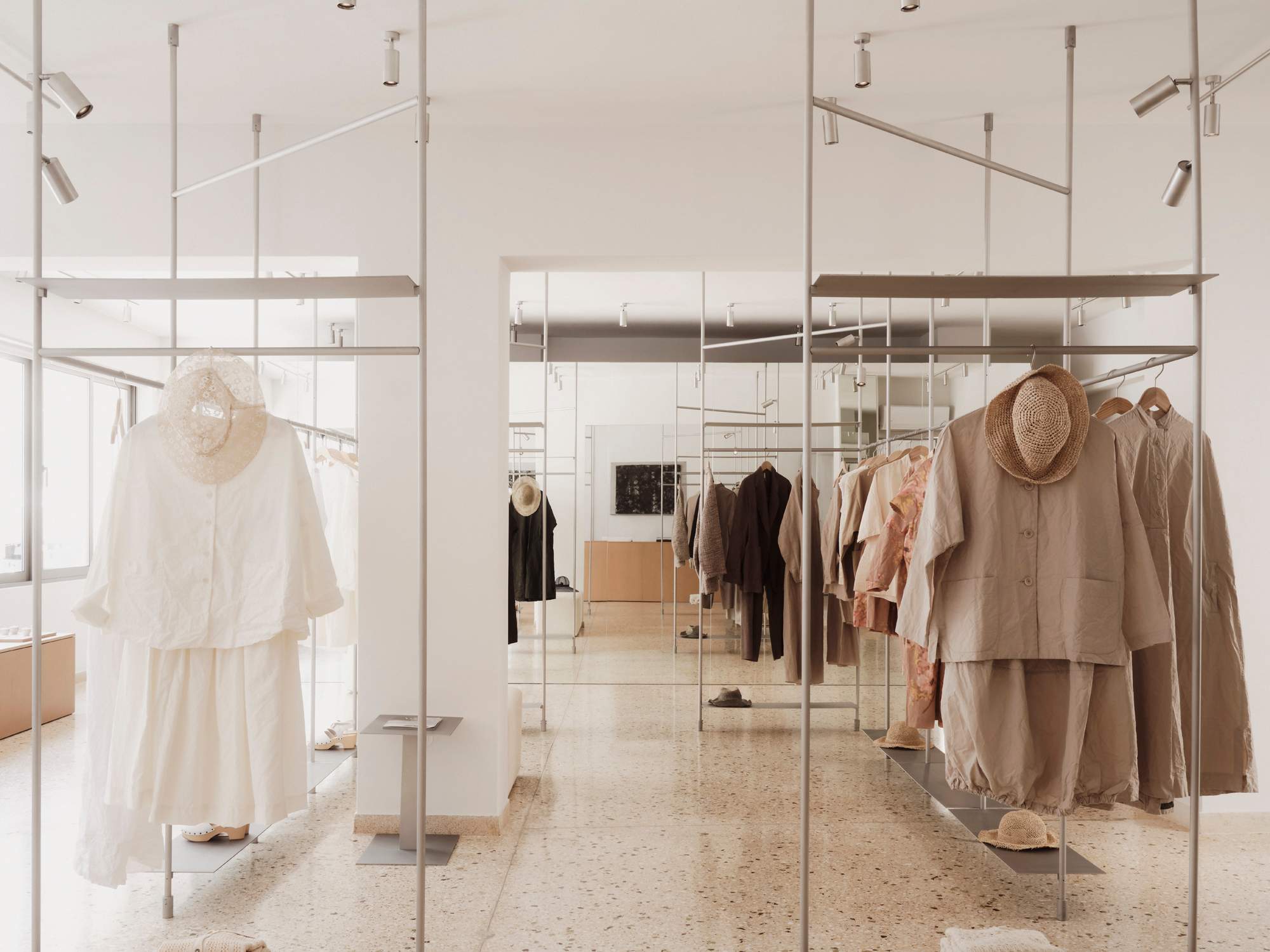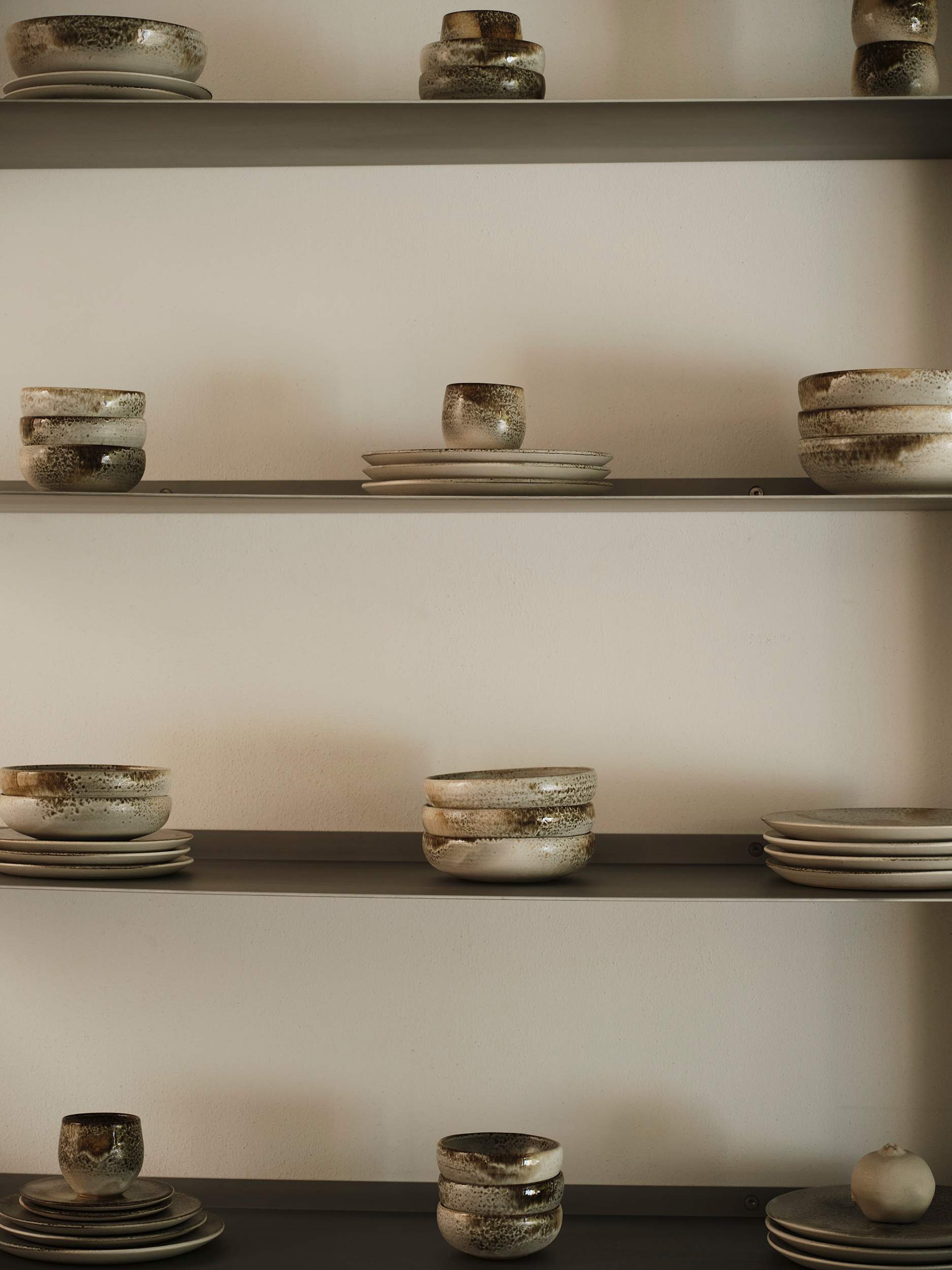 Above the shop floor, a 160 sq m terrace boasts panoramic views of the Acropolis. "It's a real viewpoint," says Lemos. "So we put an enormous amount of work into planting the terrace and were able to transform what looked like a cement football pitch into a space that feels alive and can soften the area's overall landscape." Though there's no product on this green rooftop, it's an integral part of the business because of its potential as a spot for the local creative community to meet and share ideas. "This can't just be a retail space," says Lemos. "People should be able to sit on the roof and grab a coffee or a drink in the evening." Lemos plans to kick off the summer season with a book signing for Argentine photographer Miguel Flores-Vianna's latest title, Haute Bohemians. "I'll be back in Athens regularly for such events. We want to ensure that it's a living shop, not just a space that sells things."
But the shop does sell a handsome selection of homeware, jewellery and womenswear, handpicked to reflect Lemos's slow-fashion ethos. "We're much more concerned with lifestyle and textiles – our customers shop for pieces that they will be able to keep for the rest of their lives," says the retailer, pointing to workwear jackets by French brand Casey Casey and tailoring by Fforme, a New York label by Paul Helbers, a former menswear designer for premium luxury label The Row. The shop's team has a deep understanding of these brands' stories and the luxurious material compositions of their products, ensuring that the information can then be passed on to customers. 
"You often see the finished product but don't understand how it's made," she adds. "We want to educate shoppers and give the makers a voice. That's why we're also planning to use our roof terrace as a hub for customers to meet these wonderful people and understand what they do. It will be a cross between a gallery and a shop." 
Having already built a loyal community around Mouki Mou London, which opened on Chiltern Street more than 11 years ago, Lemos is confident that she'll find a similar audience of Athenians and international visitors who share her appreciation for craft. "We don't want world domination," she says, adding that to be successful, retailers should identify their niche and detach themselves from market trends. "The key is finding our customer base and servicing them really well. You need to feel liberated and just love what you do. If you don't create a shop with soul, people will choose to buy online instead." 
Lemos's independent, cosmopolitan spirit is helping to introduce a more mindful approach to shopping for one's home and wardrobe. "That had been quite lost in Athens," she says. "But today there is a growing Greek audience that appreciates design that's artistic and has a certain purity. It gives me carte blanche to rediscover my hometown."