The Agenda: Design / Global
Front and centre
At many buildings on dense city blocks, one façade replete with ornate detailing is all that's on show. Other walls tend to be less adorned or packed tightly against neighbouring structures.
This is not the case at Barcelona's La Carbonería building, which has four dramatically embellished façades with arching windows and striking balustrades. Its construction took place in 1864 while plans for the city were still being drawn up and, with its developer unsure which wall would face the road, all were made attractive. When the streets were eventually completed, one of these impressive fronts was boxed in by other buildings and hidden from view for more than 150 years. But a recent intervention by Ángel Borrego Cubero, of Spanish firm Office for Strategic Spaces, has revealed it. The architect carved out an internal courtyard in front of the hidden façade, allowing those inside the building to view it when crossing the new yard.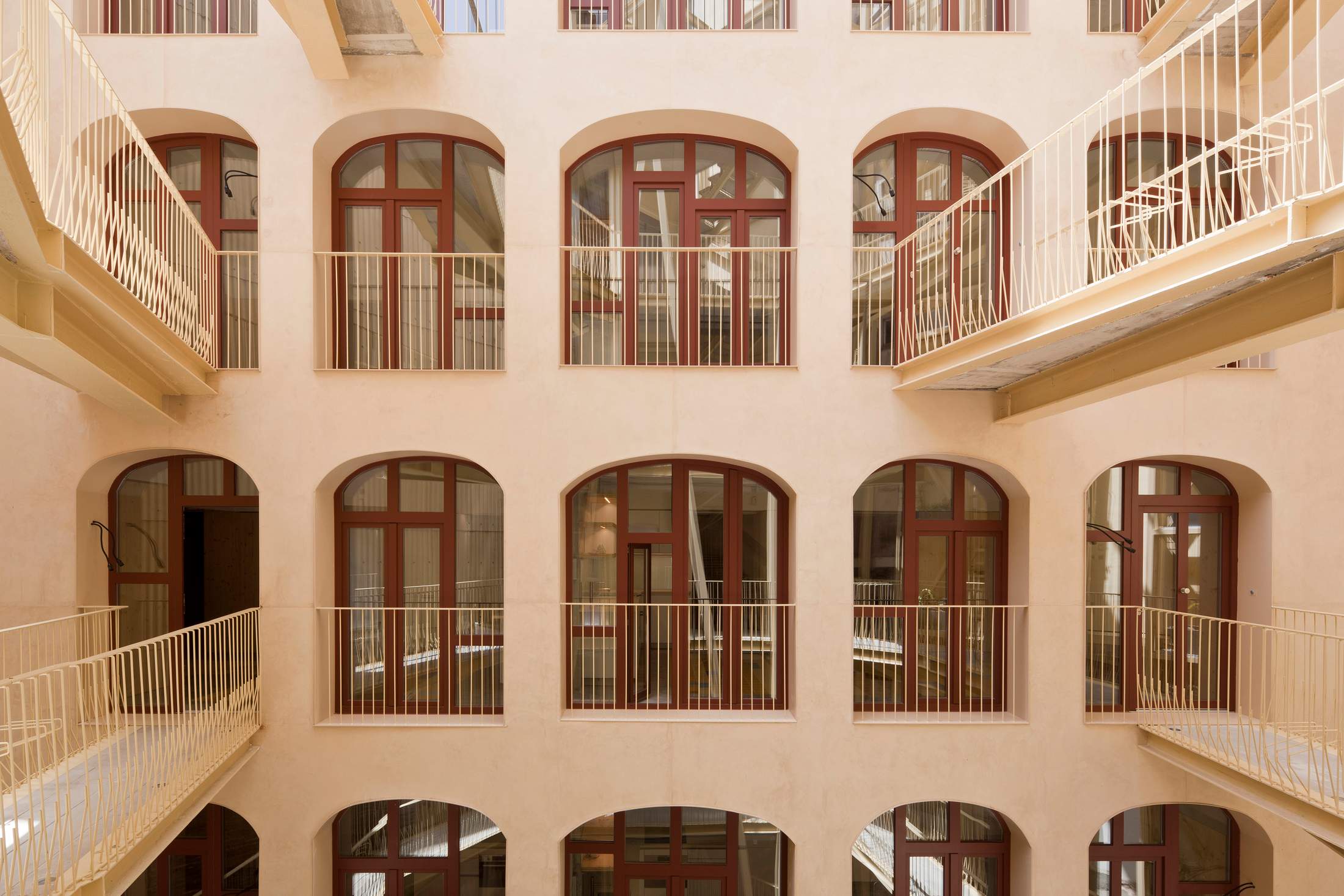 "We try to listen to the stories we find," says Borrego Cubero of the redevelopment project, which also included a renovation of the entire building. "We wanted to return a view of this battleground façade." The result is a revitalised structure that pays tribute to the building's heritage.
---
Nic monisse on...
Learned friends
Creative industries often lack the structure that corporate workplaces bring, with many emerging practitioners striking out on their own to ensure creative control. This might help to produce outstanding work, free from constraint but one downside is that many creatives work in isolation, without the guiding hand of a master or mentor.
It's a situation that Rolex has been trying to remedy through its Mentor and Protégé Arts Initiative – partnering an established creative with an emerging one – which celebrates its 20th anniversary this year. Over the course of seven days at the inaugural Rolex Arts Festival in Athens, the Swiss watchmaker gathered about 100 mentors and protégés who have participated in the programme to celebrate and reflect on the process.
The event featured several exhibitions, including a group show by five architecture protégés – Sahel Alhiyari, Gloria Cabral, Mariam Issoufou Kamara, Yang Zhao and Simon Kretz – which opened with a talk moderated by David Chipperfield, Kretz's mentor. Chipperfield was quick to point out the obvious benefits of the scheme for his participating protégé, saying that his relationship with Kretz enabled him to transfer his own experiences, good and bad. But the Pritzker Prize-winner was also keen to stress the importance of the relationship to an established architect such as himself. "The discussions that one has with their protégé are interesting because they're asking you things that you know but, at the same time, things that destabilise and challenge you, which gives you strength," he said.
Chipperfield's comments should be noted by experienced creatives everywhere. Lending time to emerging talents will not only nurture the next generation but further their own practice too. 
---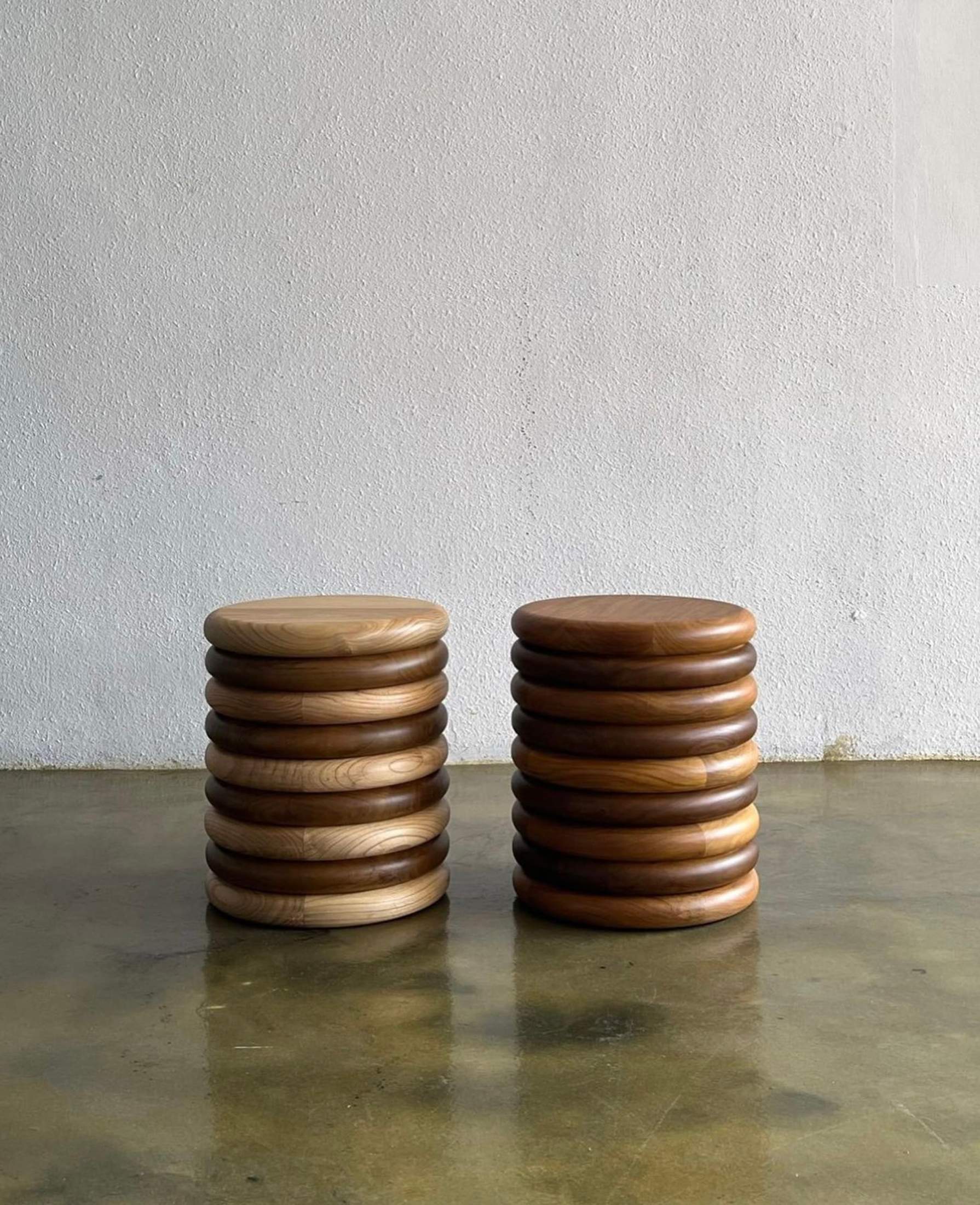 Hilu means "sweet" in Arabic – a fitting name for the rounded timber stools that reminded designer Faezah Shaharuddin of the circle-shaped lollies she enjoyed as a child. "I like working with wood because it has this inherent nostalgia and warmth," Shaharuddin says of the designs for her furniture brand, Studio Kallang. "I play around with a piece until it feels fresh instead of traditional."
Founded in Singapore in 2021 and now run from the US, Studio Kallang's teak and sungkai wood pieces are handcrafted by carpenters in Indonesia, who have become adept at translating the designer's playful concepts into solid forms. The Hilu Stool is a case in point: simple and whimsical, its irreverent design is balanced with durability and craftsmanship. "It will last for decades," says Shaharuddin.
Like all of Studio Kallang's furniture, the stool is customisable. Buyers can select different-coloured timber for its alternating discs. "It's exciting to see a piece come to life in a way that I hadn't thought of," says Shaharuddin. "It feels like a collaborative effort between me and the client."
For news on more emerging furniture designers, subscribe to The Monocle Minute On Design at monocle.com/minute
---
The Bullingerkirche is a historic Protestant church in Zürich's Hard district. For the next few years, with city hall undergoing refurbishment, it will be the temporary seat of the cantonal and municipal parliament. To ensure that the century-old church was fit for its new political purpose, architecture studio Ernst Niklaus Fausch Partner AG was tapped to retrofit it. And the result is a bold reimagining of the space.
"The most important thing was to change the atmosphere," says Bertram Ernst, one of the project's architects. "A church is built to spotlight one person who talks to an audience but we needed the space to encourage dialogue." To this end, the architects installed seating in a horseshoe formation and dismantled the pulpit: citizens now use the church's pre-existing balcony to view proceedings. Three concentric rings that house lights and multiple loudspeakers have been mounted to the ceiling to provide ideal lighting and sound for those present (and for TV broadcasts). Threaded throughout the structure are subtle fabric panels that soften the church's acoustics, creating a warm and welcoming space for politicians and the public alike.
The overhauled space, which hosted its first council session in February, is already proving to be a hit with lawmakers. "A few of the members of parliament have told me that they don't want to go back to the historic town hall," says Ernst. If this is the case, they might have to fight it out with the building's usual occupants, who have hinted at their interest in retaining the new setup for the church's governing body. 
---
"Not so long ago, a lot of the furniture that people had in their homes was made locally," says Paul de Zwart, founder of British furniture and homeware brand Another Country. "There's beauty, simplicity and honesty in that way of making and we want to recreate it in our designs." Since it was established in 2010, the firm has close ties to Dorset, where it develops prototypes and works on bespoke commissions, so its decision to open its first showroom outside London in Semley, a nearby village, seems like a natural move. "It made sense for us to come home as a brand," says De Zwart. "It's a stone's throw from where the first pieces were made."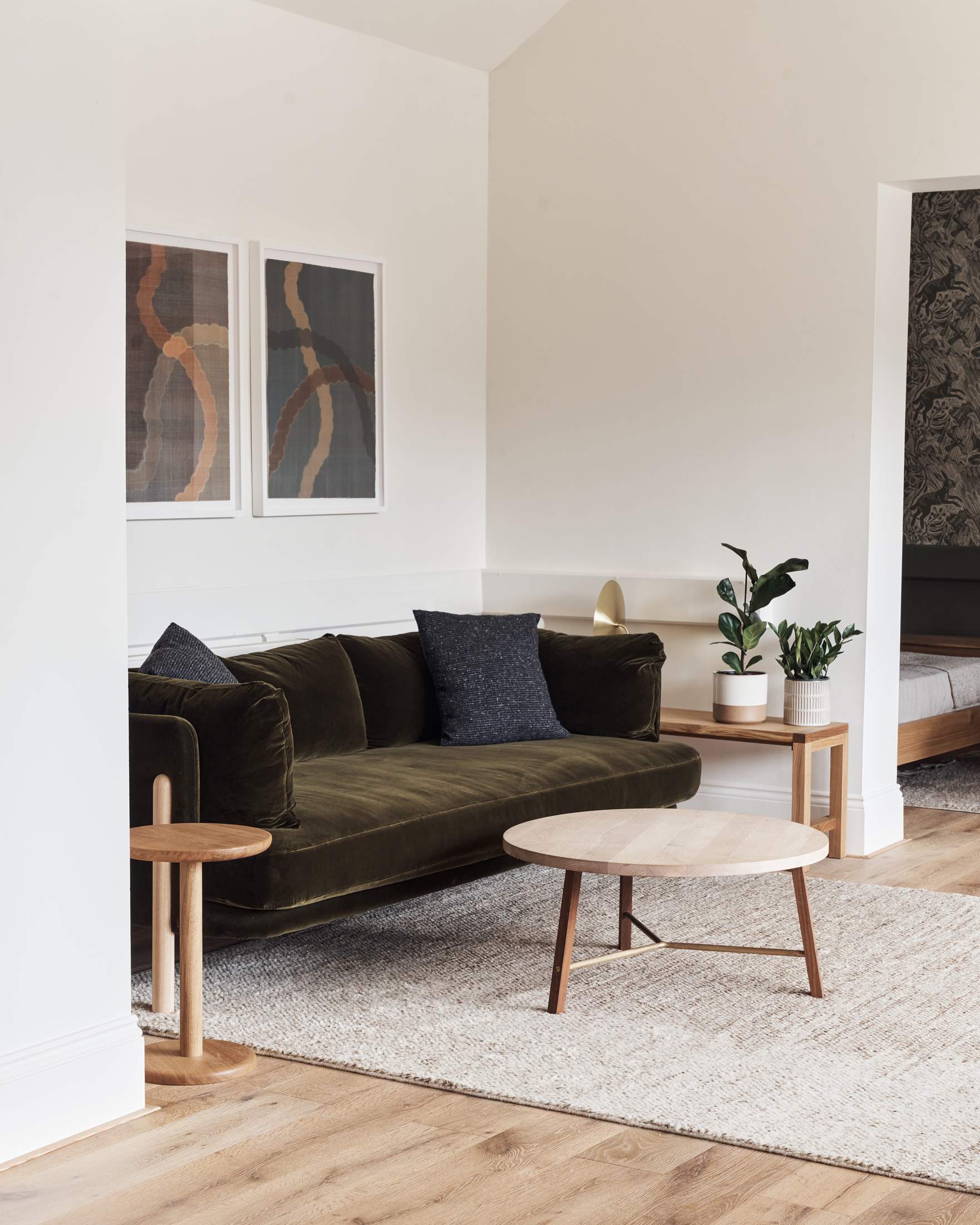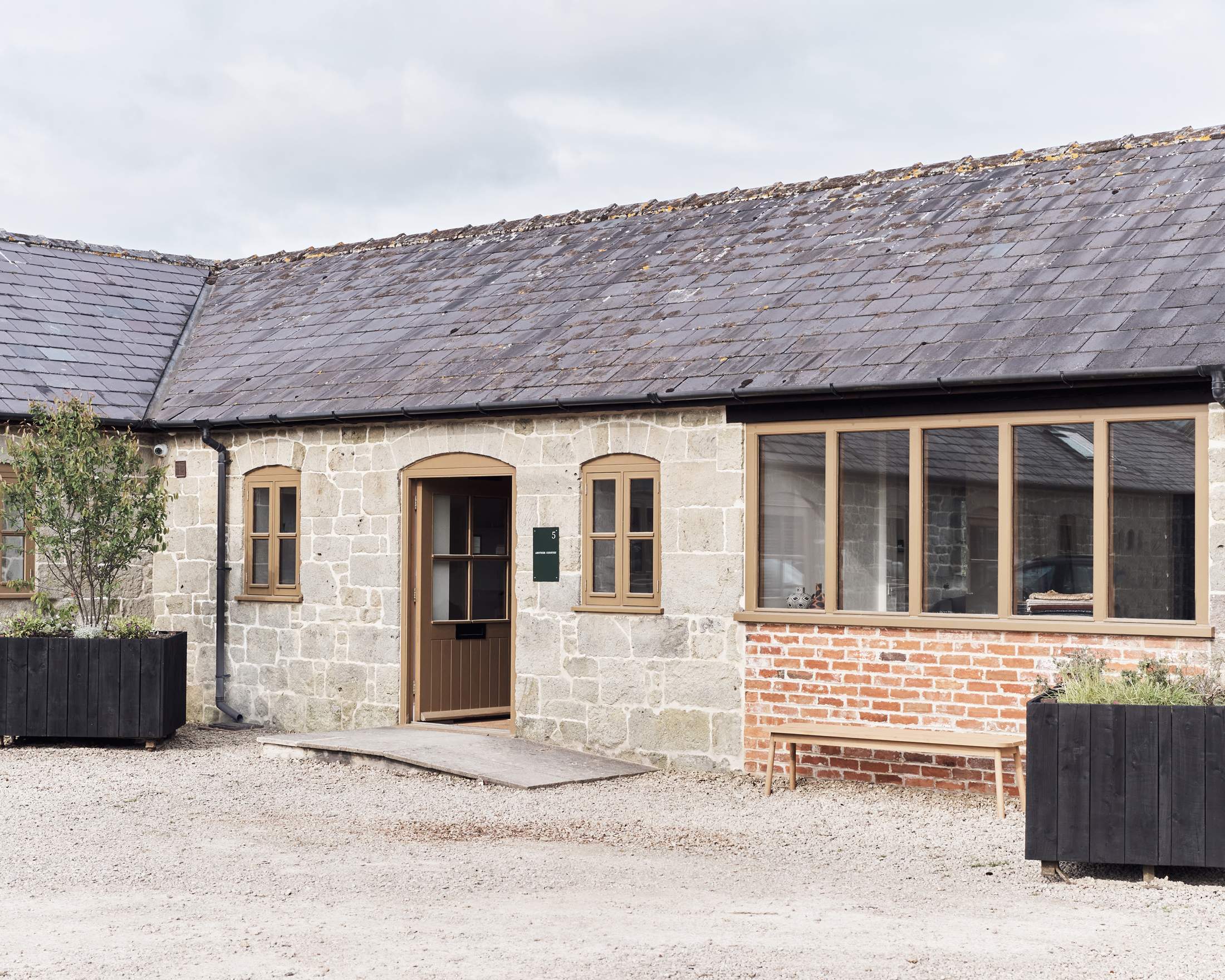 Located in a refurbished former dairy farm at rural- office complex Chaldicott Barns, the new shop is spread across three rooms, dedicated to the living room, kitchen and dining room, and bedroom respectively. Though the wares on show are certainly impressive (furniture by award- winningdesigner David Irwin and cutlery by David Mellor are among the standouts), it's the scale of the building that is most significant for those making a purchase – as well as those looking to design their own retail space. The cosy rooms are reflective of the area's farm-like architectural vernacular and scale. 
"The barn gives us the chance to tell the story of our brand from a different angle and with a different eye than the one we tell in London," says De Zwart. The result? A shop that shares the brand's story and helps prospective buyers understand how the furniture might sit in their own homes and cottages.