Business: Place makers / Global
Local heroes
In cities across the world, certain shops, restaurants, bars, hotels and other fixtures of city life are more than just commercial enterprises; they are integral to the dynamic of their neighbourhoods, adding cohesion, quality and vibrancy to their communities. Here are 15 such establishments that take pride in the places they are based and have become an asset to the area.
Neighbourhood businesses and services make cities better to live in. That's because great shops, bars and markets don't just make our high streets livelier and more interesting, they also make us care about and for our communities. And when people build better bonds with those around them – whether it's by going to the same tailor every couple of months, bumping into neighbours getting their groceries or having an impromptu conversation with someone at a bar – they start thinking about how they can get more involved with the places they call home. 
Here we present a line-up of businesses around the globe – from Hong Kong to Antwerp, Stockholm, London and Madrid – that function as neighbourhood anchors. They are run by entrepreneurs who know their regulars by name, look forward to seeing them every week and will always go the extra mile, no matter what. 
Some, such as florist-cum-newsstand Wilder in Antwerp and interior design-focused hardware shop Kanamono in Hong Kong, are daring to try out new business models. Others, including the Au Revoir bar in Athens and Denis Camisería in Madrid, have been in the same spot for decades. But what they all have in common is a desire to connect with the people around them, to change their communities for the better – or to give their best to a place that's already thriving. After all, that's what any good neighbour should do. We all have something to learn from them. 
the sensible outfitter
Denis Camisería
Madrid
Madrid-based menswear boutique Denis Camisería has been dressing Madrileños for decades. Owner Jorge Navares's great-grandfather, who made military clothing during the Spanish Civil War, established the business in 1941 in Madrid. Now, four generations later, the family is still paying homage to him. "Depersonalised chains dominate most of Madrid's high streets and other European capitals these days," Navares tells monocle. But Denis Camisería has always kept its client base closer to home. "We know our customers by name, just as tailors would have done 50 years ago," he says. "It's a very personal experience." This is also why all of the brand's designs – from tweed suits, cotton shirts to lambswool coats – are designed in-house. "In our services, materials and production lines, we always look for quality," says Navares.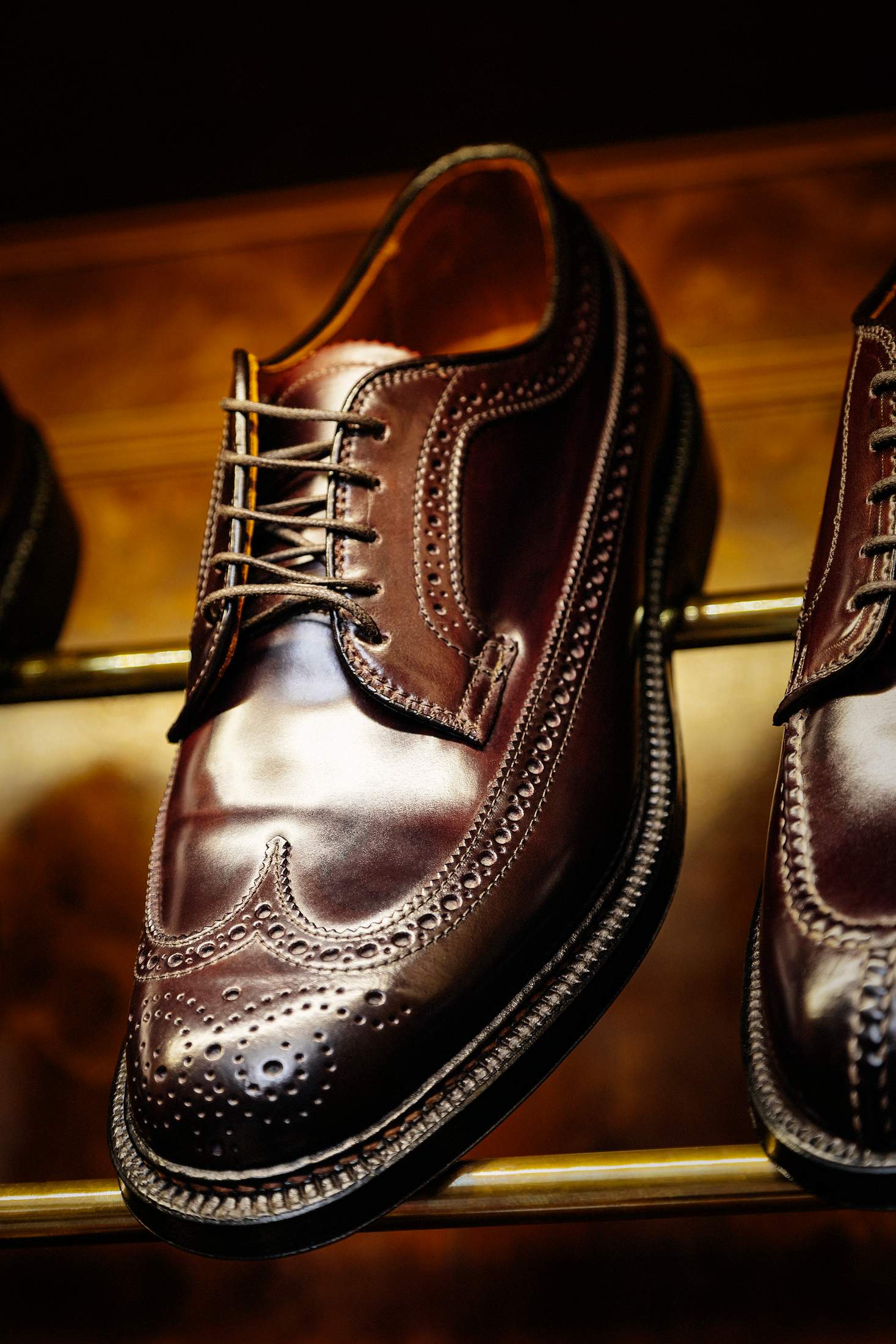 the tasty local
Babette
Stockholm
Fredrik Lundberg, co-founder of Babette, says that the crowd at his Stockholm restaurant is one big mix, comprising everyone from families celebrating a milestone birthday to people grabbing a takeaway pizza. "Sweden can be very square when it comes to eating out," says Lundberg (pictured). "But we bring a little bit of Paris, London, Tel Aviv and Los Angeles to Stockholm and put it all into this little shoebox of a neighbourhood restaurant."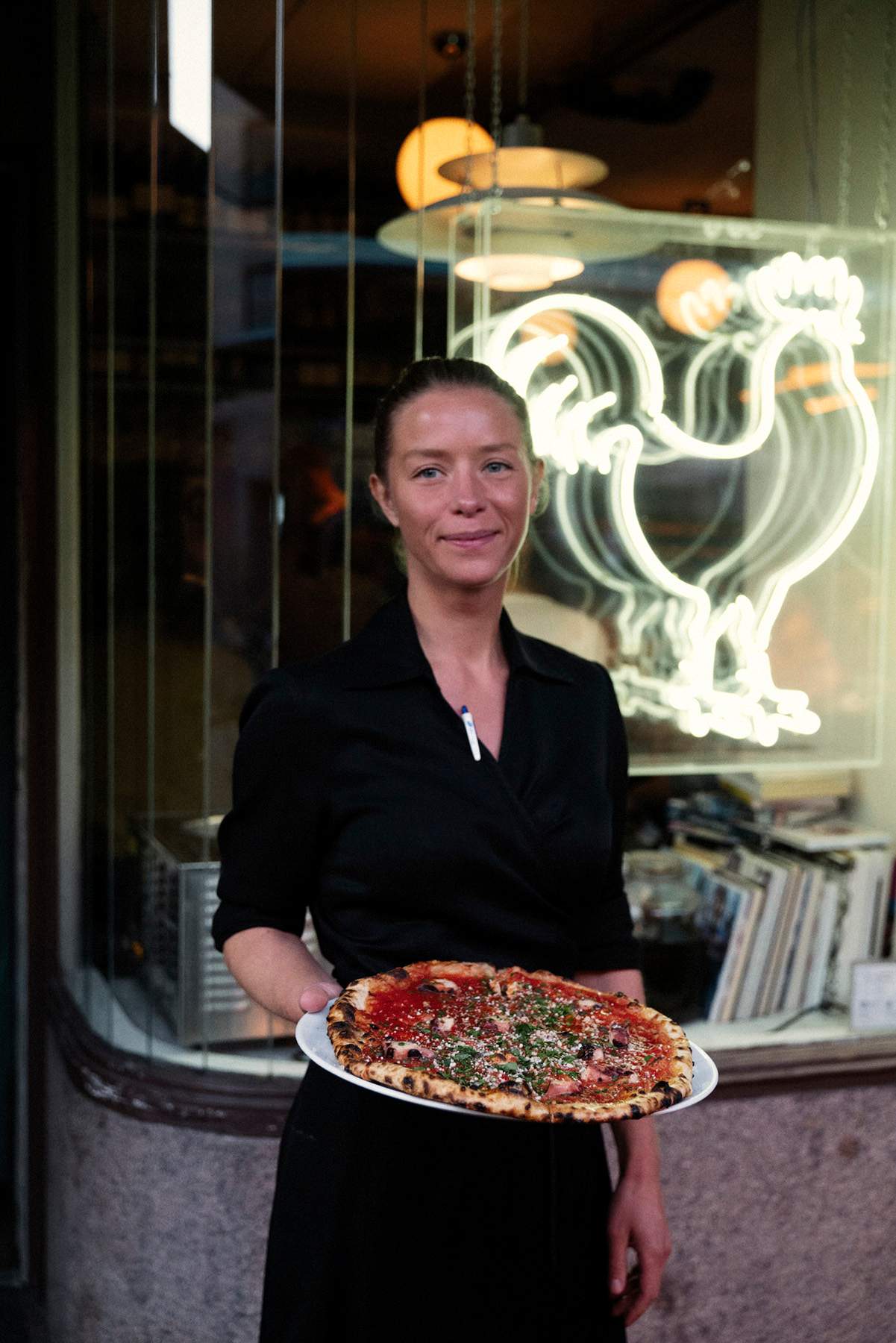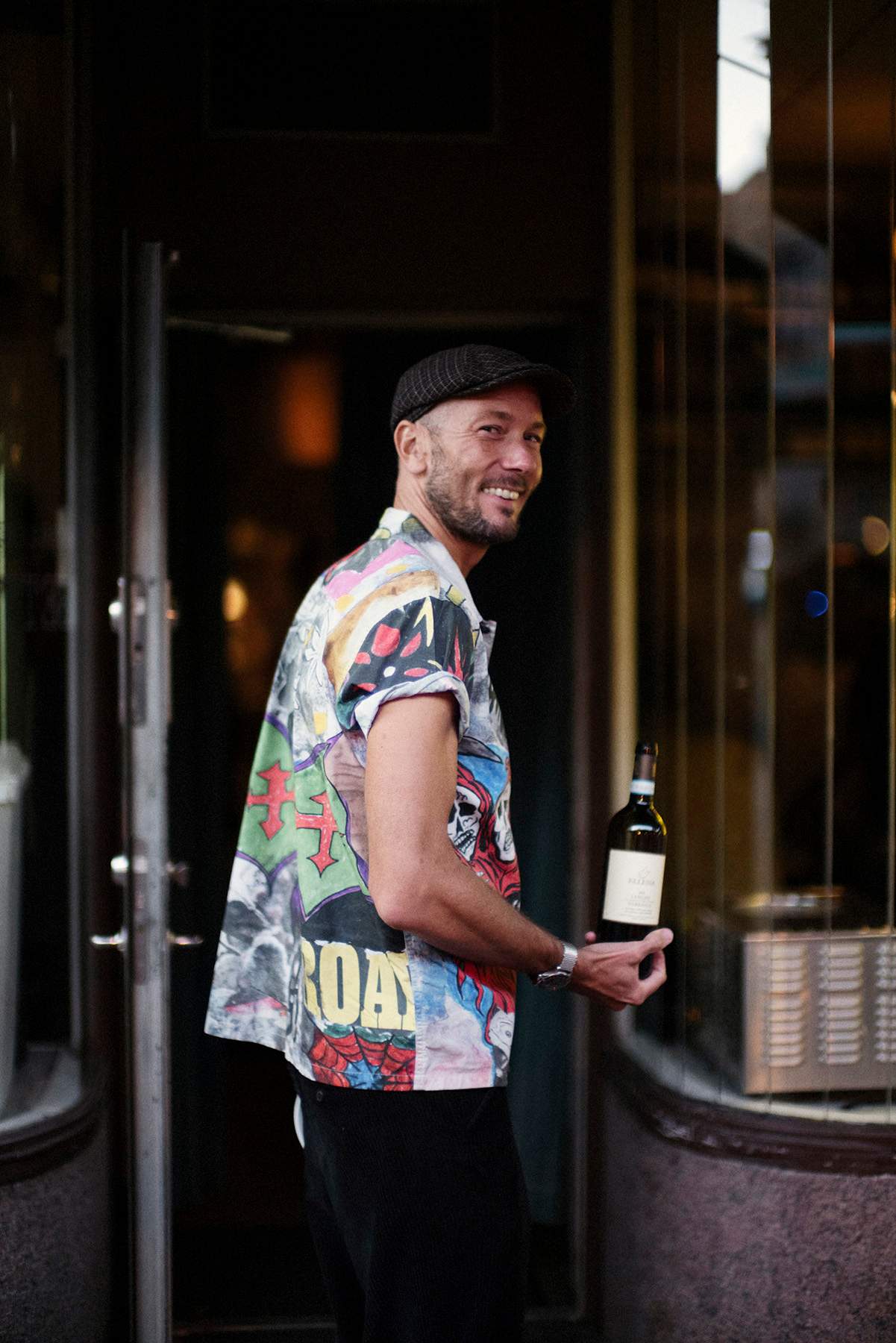 Founded in 2015, Babette sits in the middle of the neighbourhoods of Vasastan, upmarket Östermalm and the central business district – a good catchment area. Lundberg credits the restaurant's success to its reliable opening hours. "The kitchen closes at midnight every day, so you never need to double-check whether or not we are open," he says.
the compact bistro
Grigio
Tokyo
When Grigio opened on a small street in Daikanyama nine years ago, its owner, Tatsuya Yoshino, was working on the other side of Japan. But he fell in love with the Tokyo location. Today, the smiley team includes chef Kiho Fujii, as well as manager Koki Chiba, who has been here since the beginning. "This street was really quiet back then," says Chiba. "There wasn't much here." Daikanyama is now busy, with plenty of tourists around, and Chiba is proud of the loyal community that the restaurant has built up. "Most of our customers are regulars and we always keep seats free for them," he says.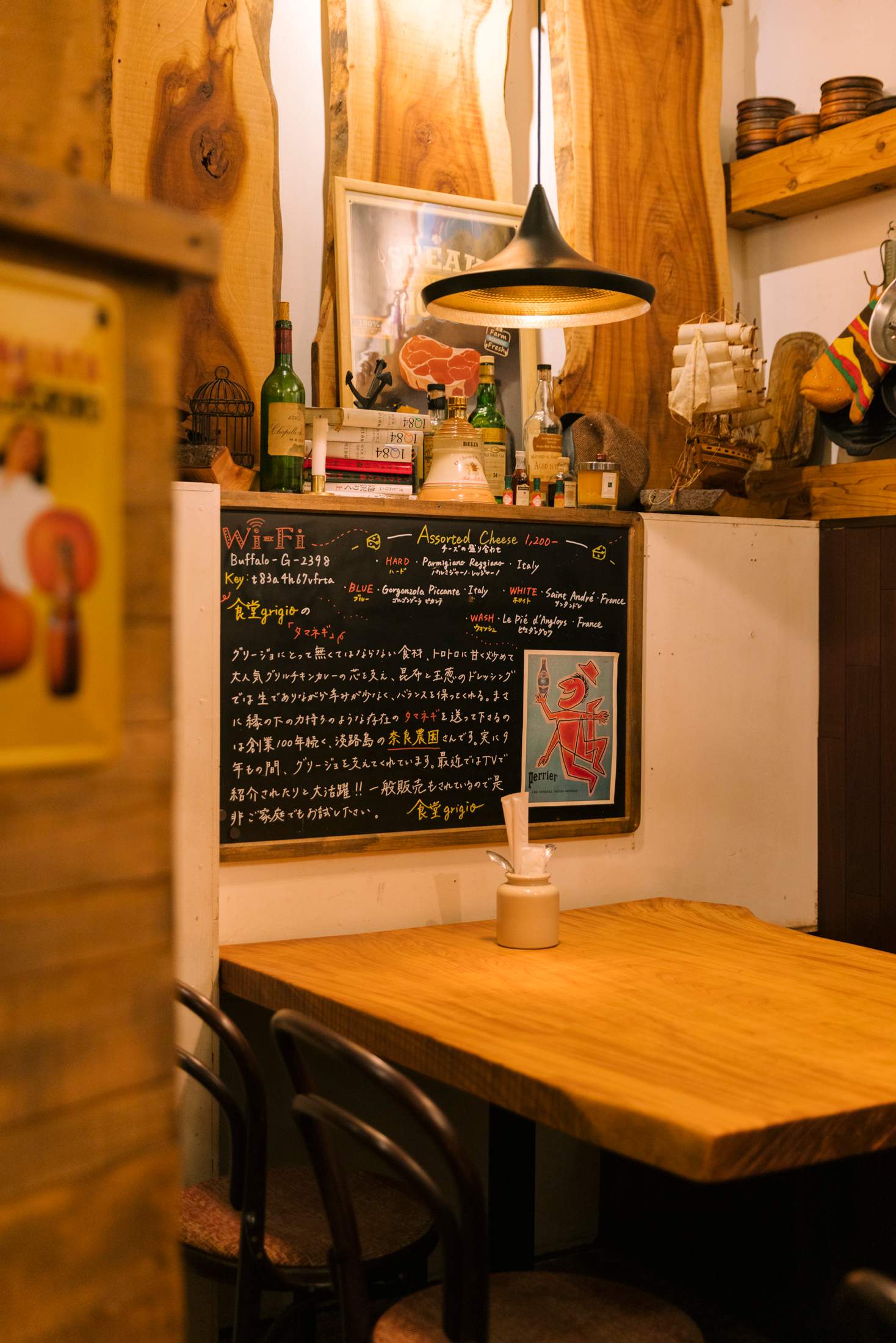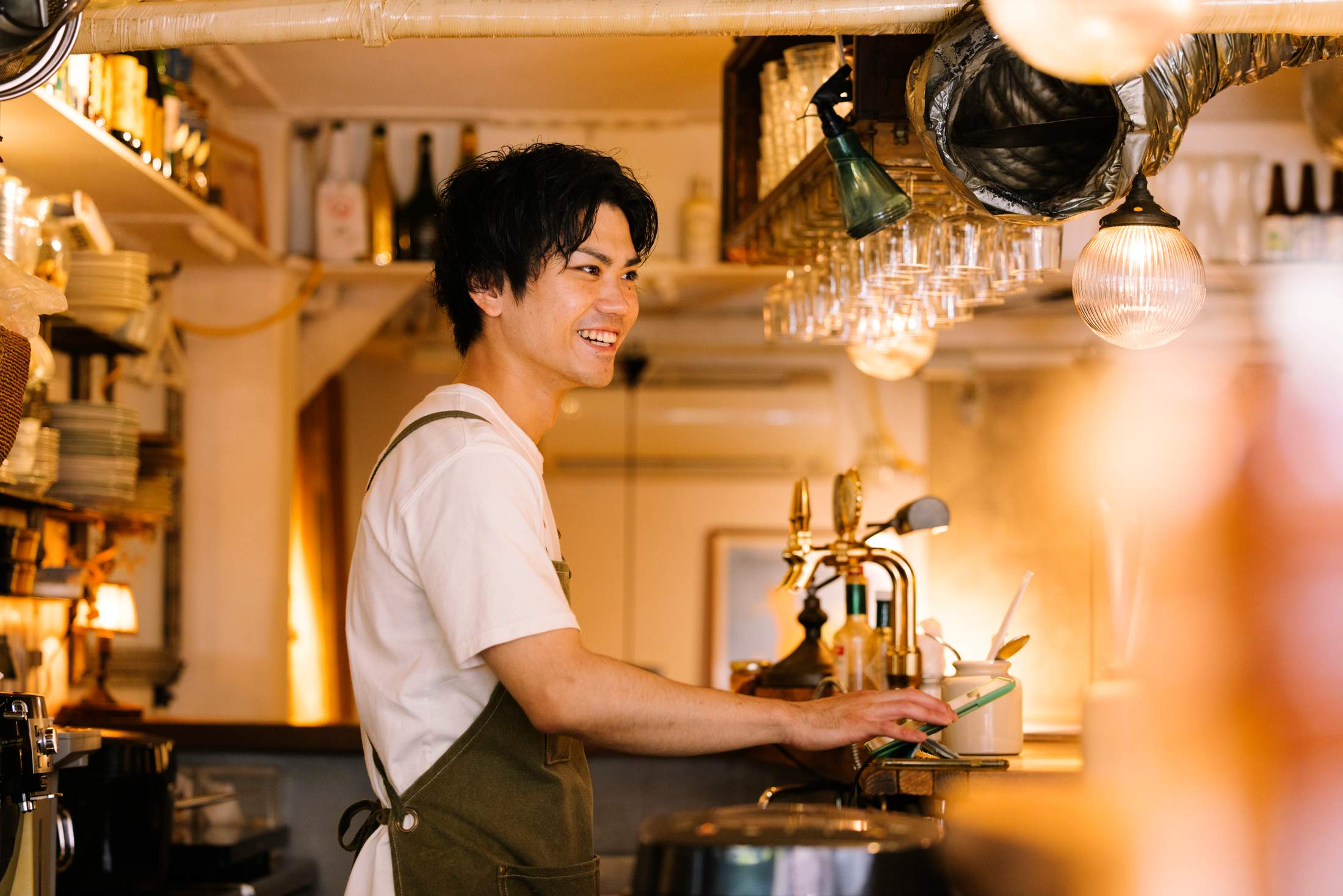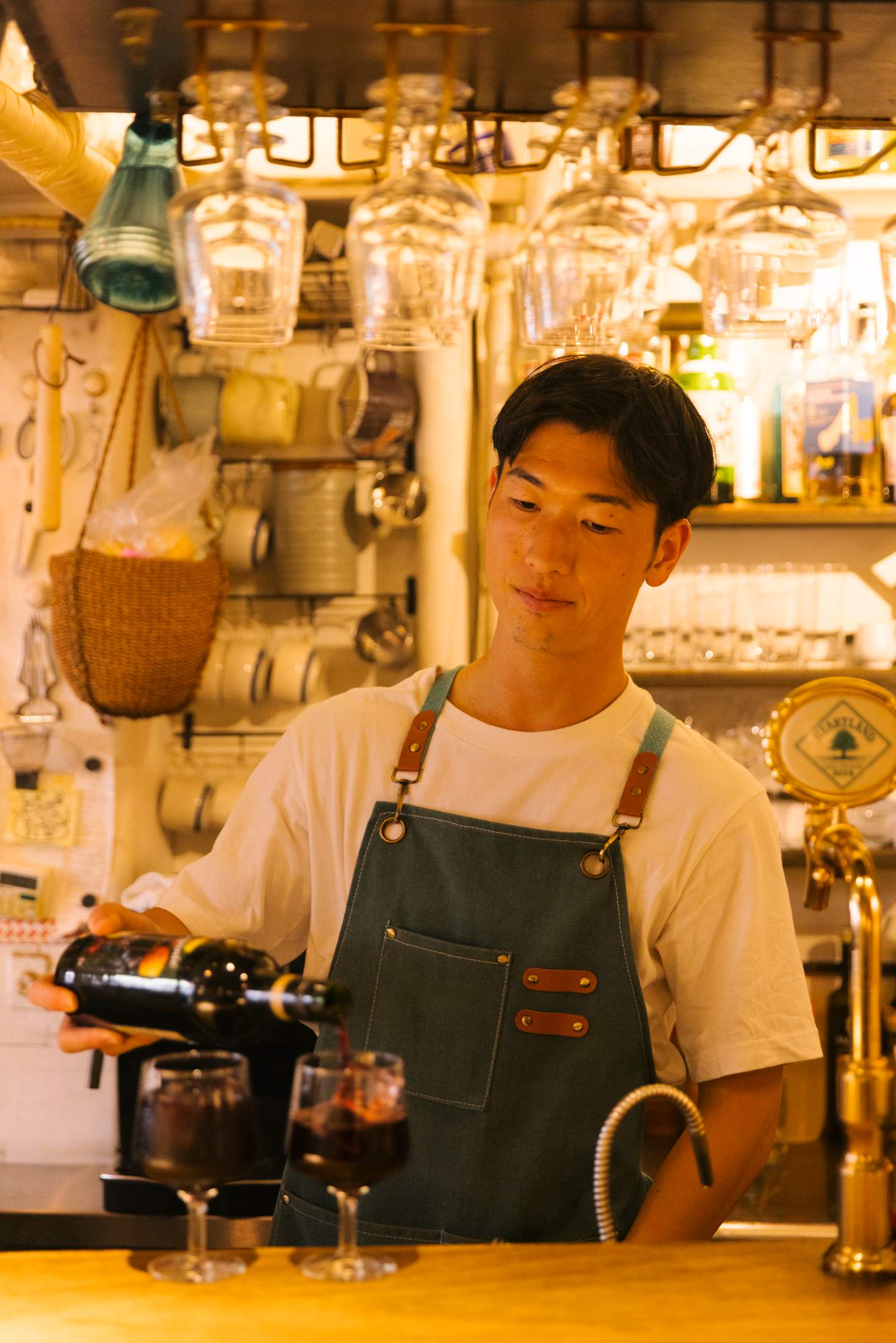 On the menu is a mix of Japanese favourites such as breaded pork cutlet sandwiches or steak on rice, as well as comfort food infused with influences from Japan, Italy and elsewhere – pasta with homemade sausage, shiitake mushrooms in red vinegar, grilled spicy chicken paired with a glass of Puglian red. Ingredients come from suppliers that the team have known for years, including rice from farmers in Ishikawa and onions from Awaji-shima. Japanese pop provides the soundtrack and conversation flows easily. Solo diners chat to the chefs and to each other; many friendships have been forged at the restaurant's well-worn counter. Grigio is a reminder of the importance of a welcoming neighbourhood spot. "We like to compare this place to a living room," says Chiba. "Somewhere you can come for a coffee, a quick bite or a full meal. The food is delicious, of course, but we also do our best to make everyone feel at home." 
the versatile florist
Wilder
Antwerp
Inspired by the independent shops, cafés and galleries cropping up around them in recent years, Mayken Craenen and her business partner, Marijke Boesmans, opened their first flower shop, Wilder, on a street near Antwerp Central Station in 2019. "Antwerp feels like a big village," says Craenen. "It has a good balance of familiarity and energy." This summer, the creative duo have been expanding their network in the area, creating bespoke bouquets for weddings and other events, as well as setting up flower subscriptions for nearby studios, cafés and bakeries.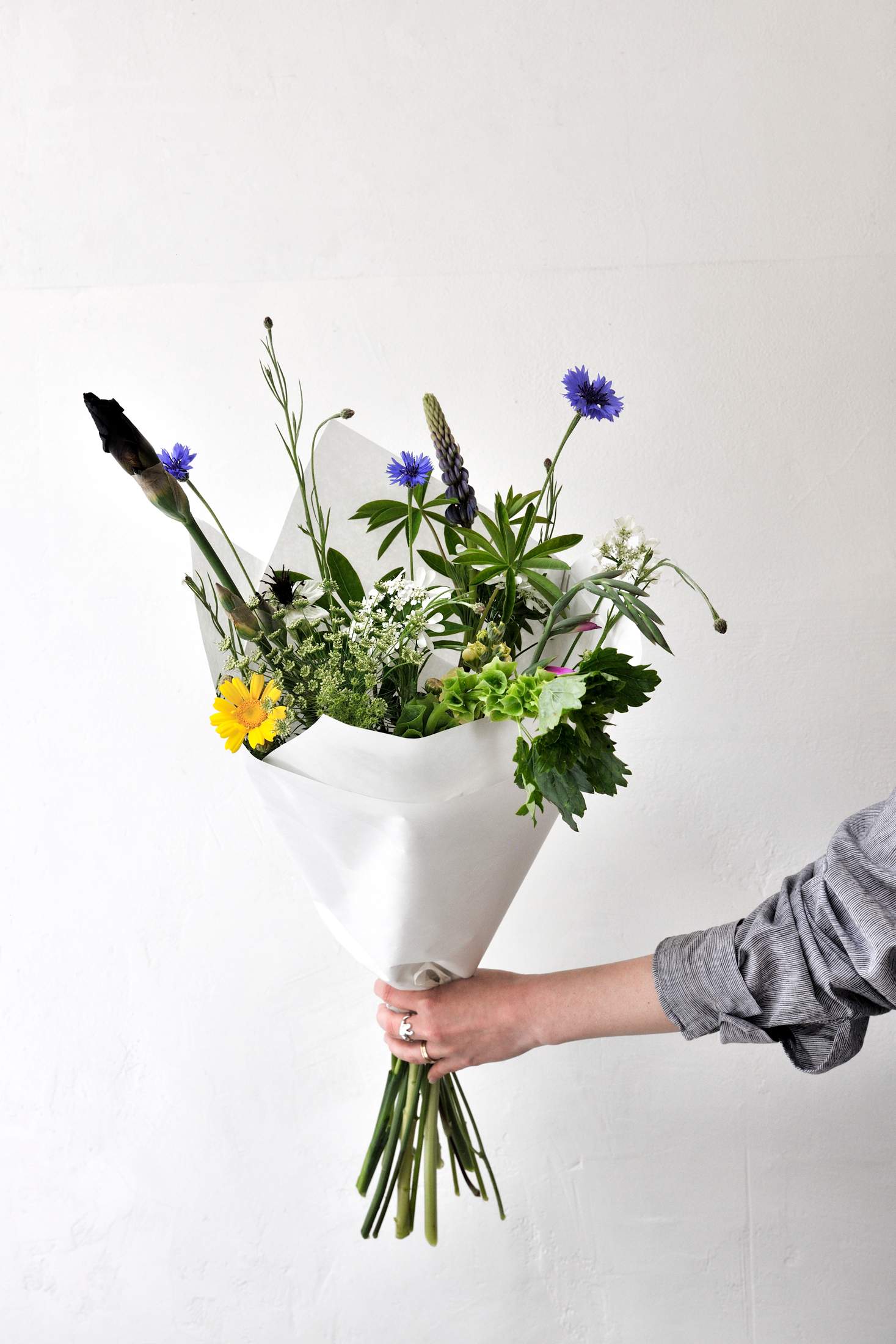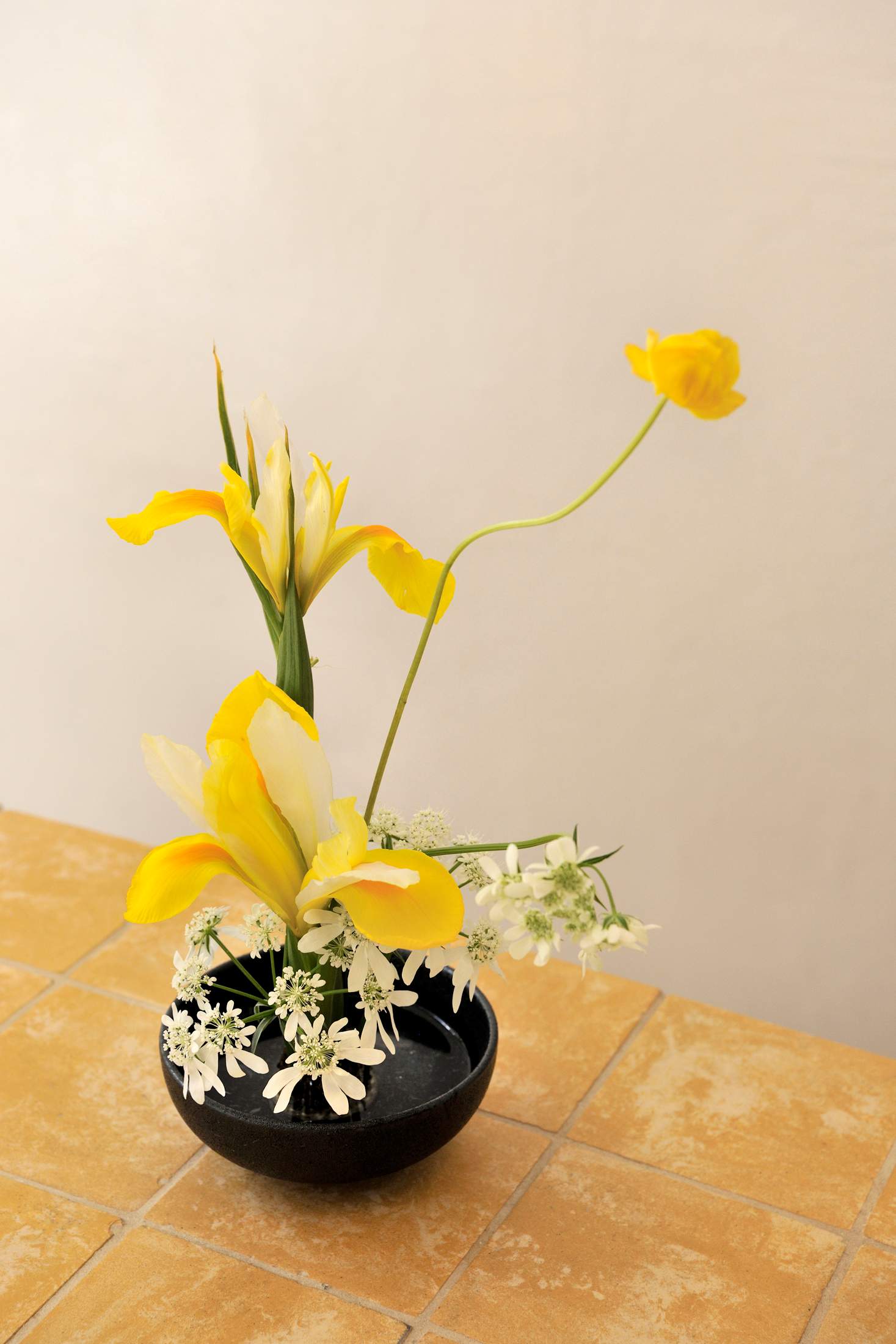 Wilder is, in some ways, more than just a florist: the shop also sells a selection of magazines, art books, Niwaki gardening tools, stationery and handmade ceramics, while hosting regular events with local creatives on the side. "We love the dynamic that this diversity creates," says Craenen. 
the private community centre
Brentwood Country Mart
Los Angeles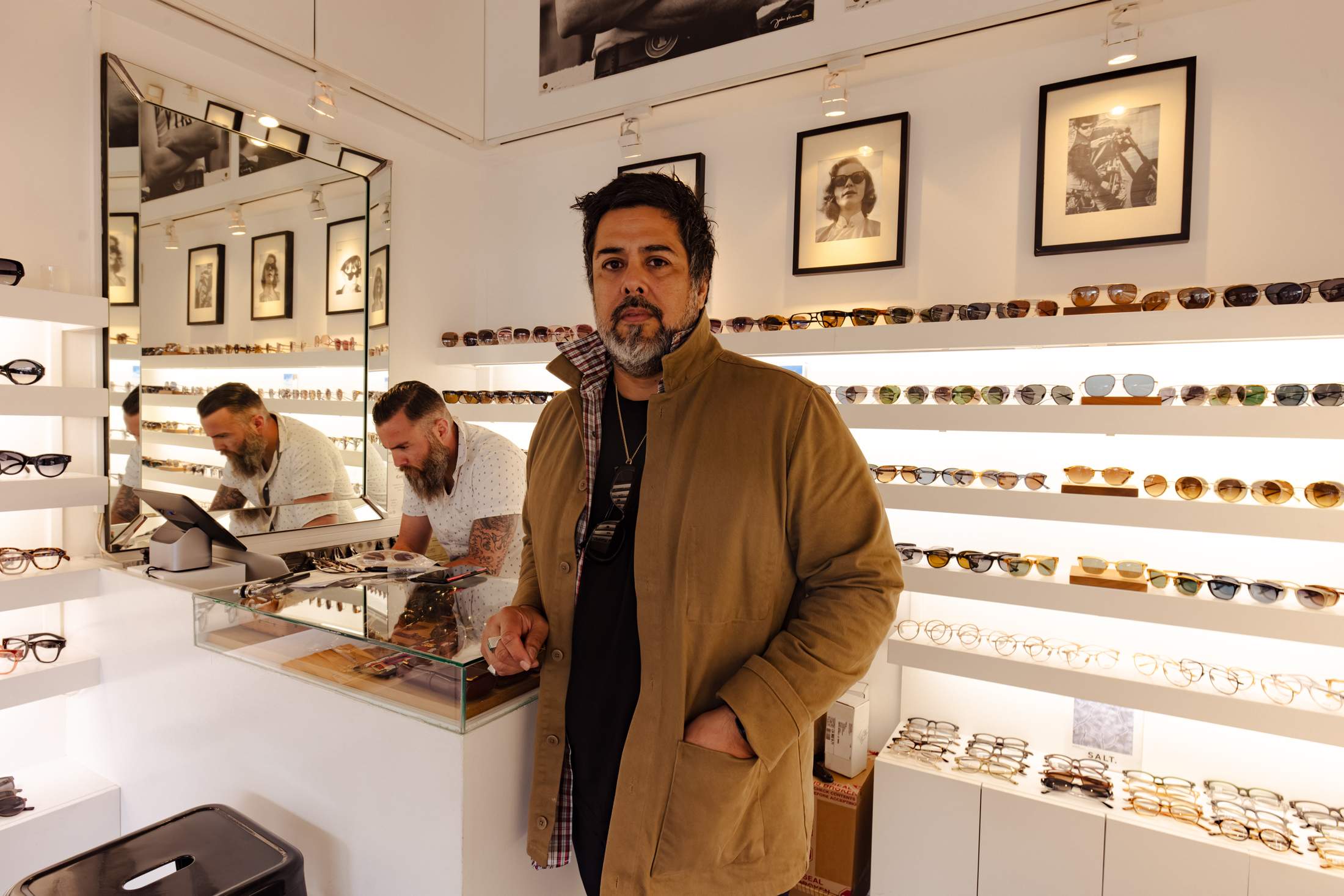 At Brentwood Country Mart, you can find an outpost of Gwyneth Paltrow's Goop a few steps from a place that will reheel your boots. "Generations of customers have come through here," says Celia Goli, who has run the shoe-repair shop with her husband, Samir, for more than 40 years. Opened in 1948, the Country Mart was once Elizabeth Taylor's corner shop. Today it is home to barn-like boutiques for the likes of James Perse and Sid Mashburn. Alongside these brands are businesses that every neighbourhood needs: people buy stamps at its post office; Lloyd's does a close-towel shave; Farmshop is the place for pantry essentials, even if the Sunday brunch is also a bit of a scene. "Brentwood Country Mart is fast becoming a community centre," wrote the Los Angeles Examiner in 1953 – and so it has remained.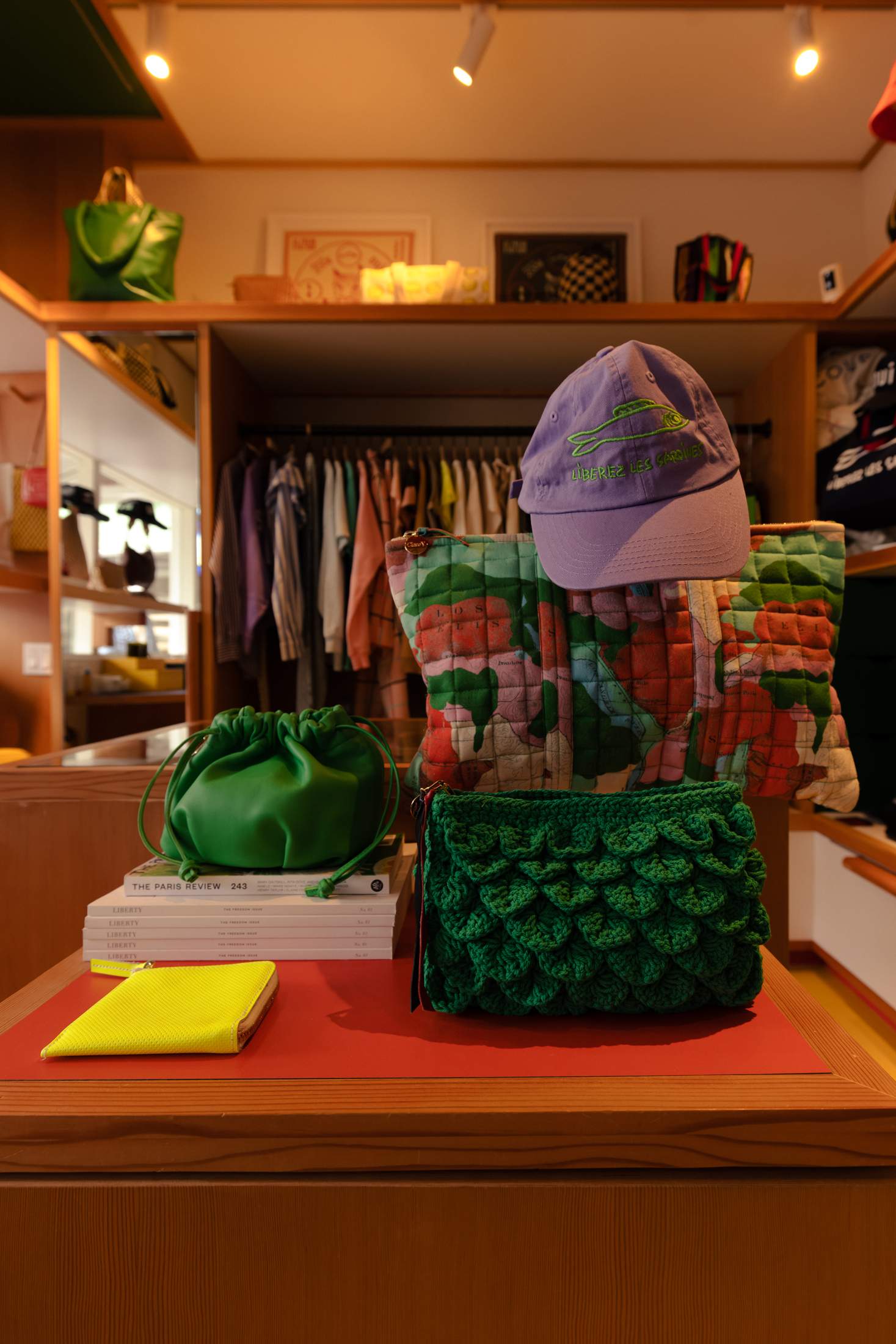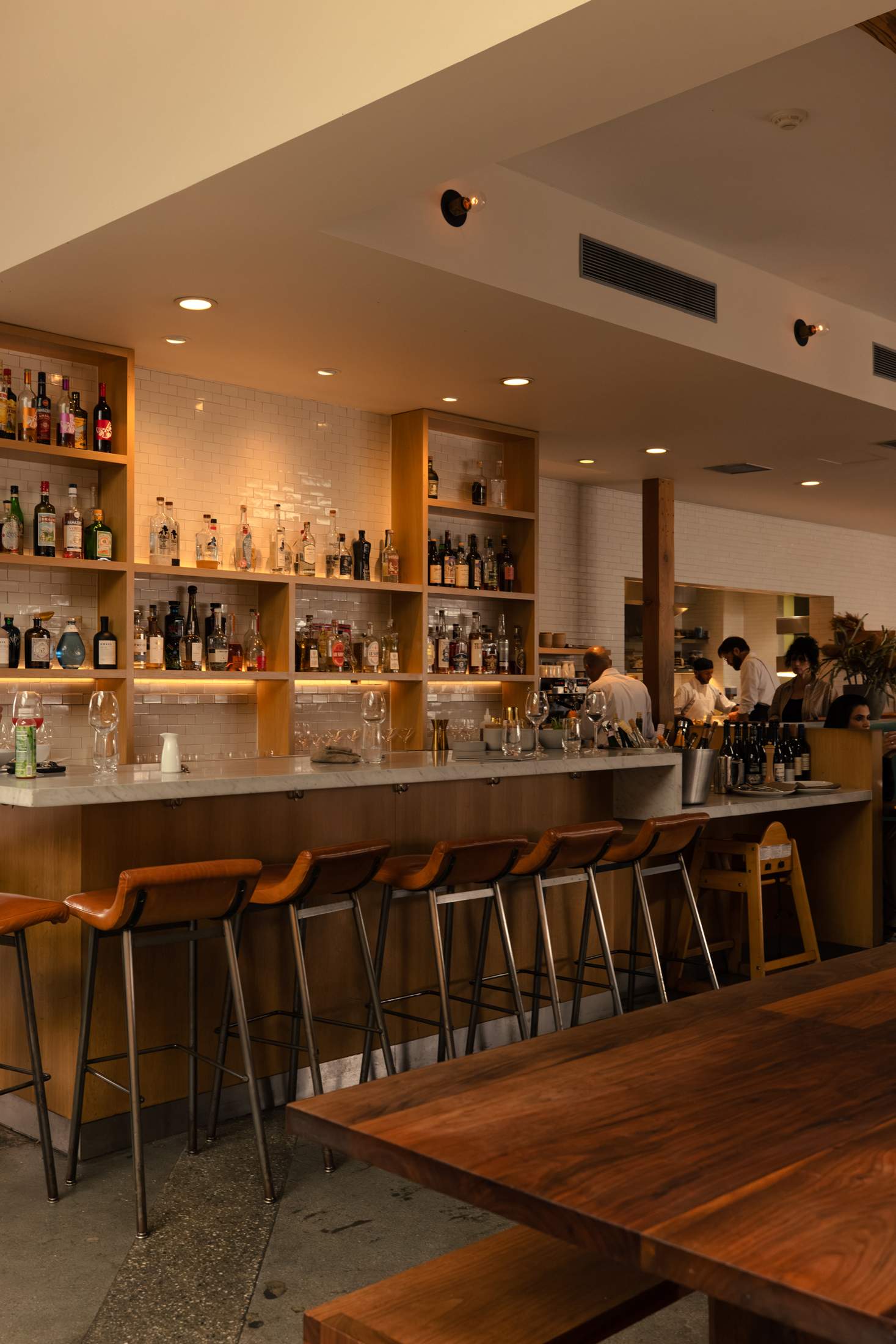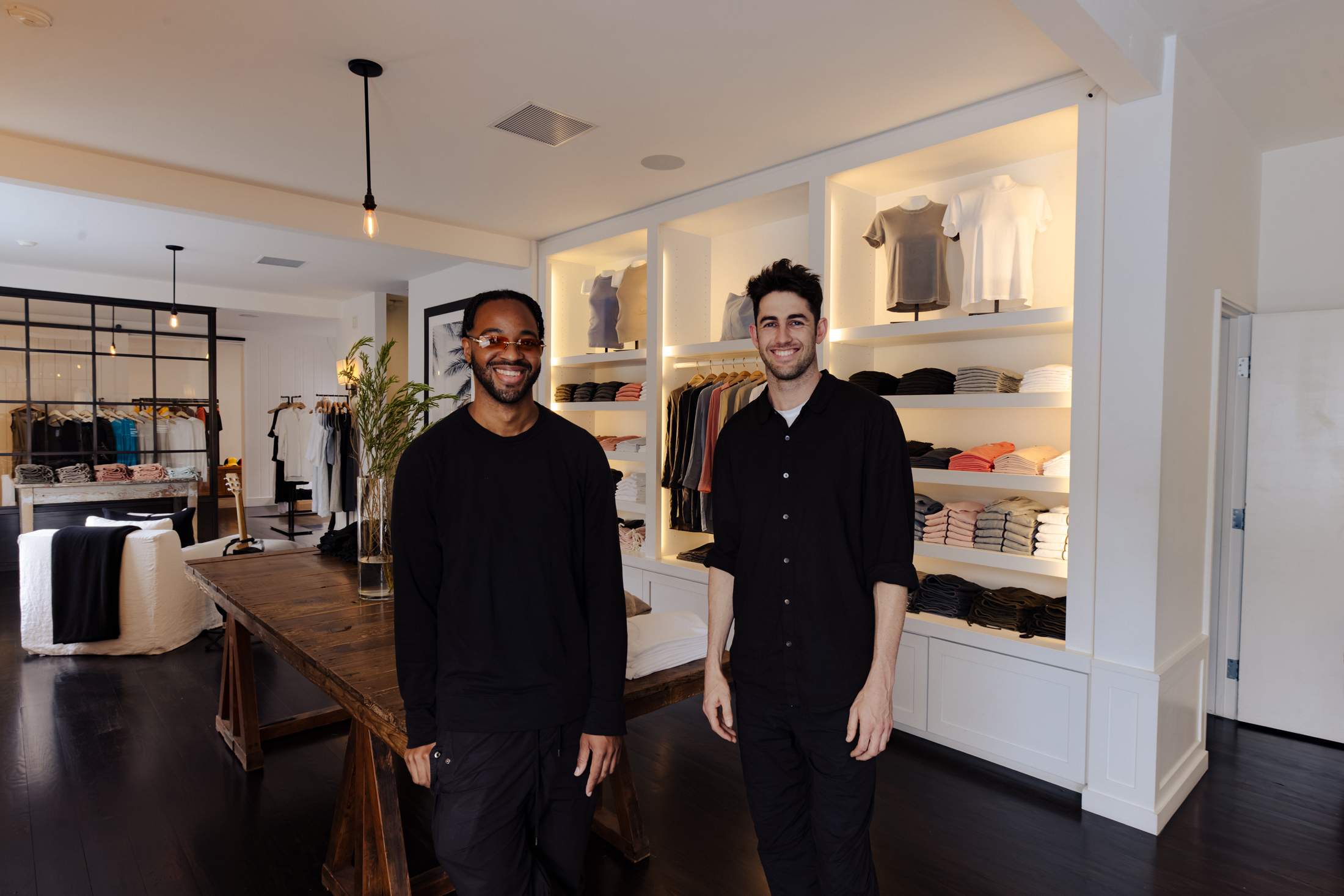 the community mall
The Commons
Bangkok
When Vicharee Vichit-Vadakan and her brother, Varatt, opened The Commons in Bangkok, they dreamed about creating a "neighbourhood institution" in Thong Lor, where they grew up. In 2015 they achieved just that. Dubbed a community mall, The Commons could just as easily be called a privately run community centre.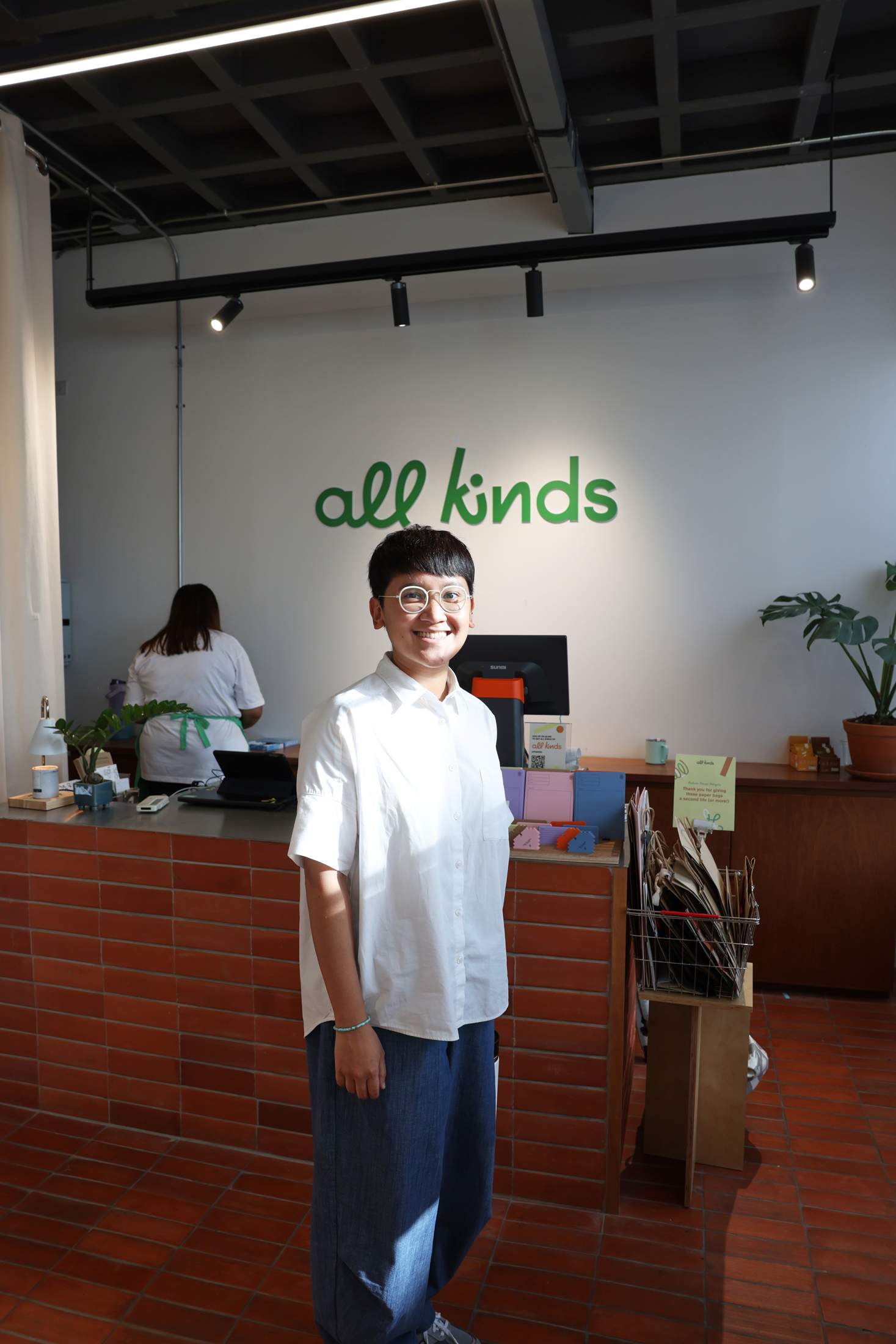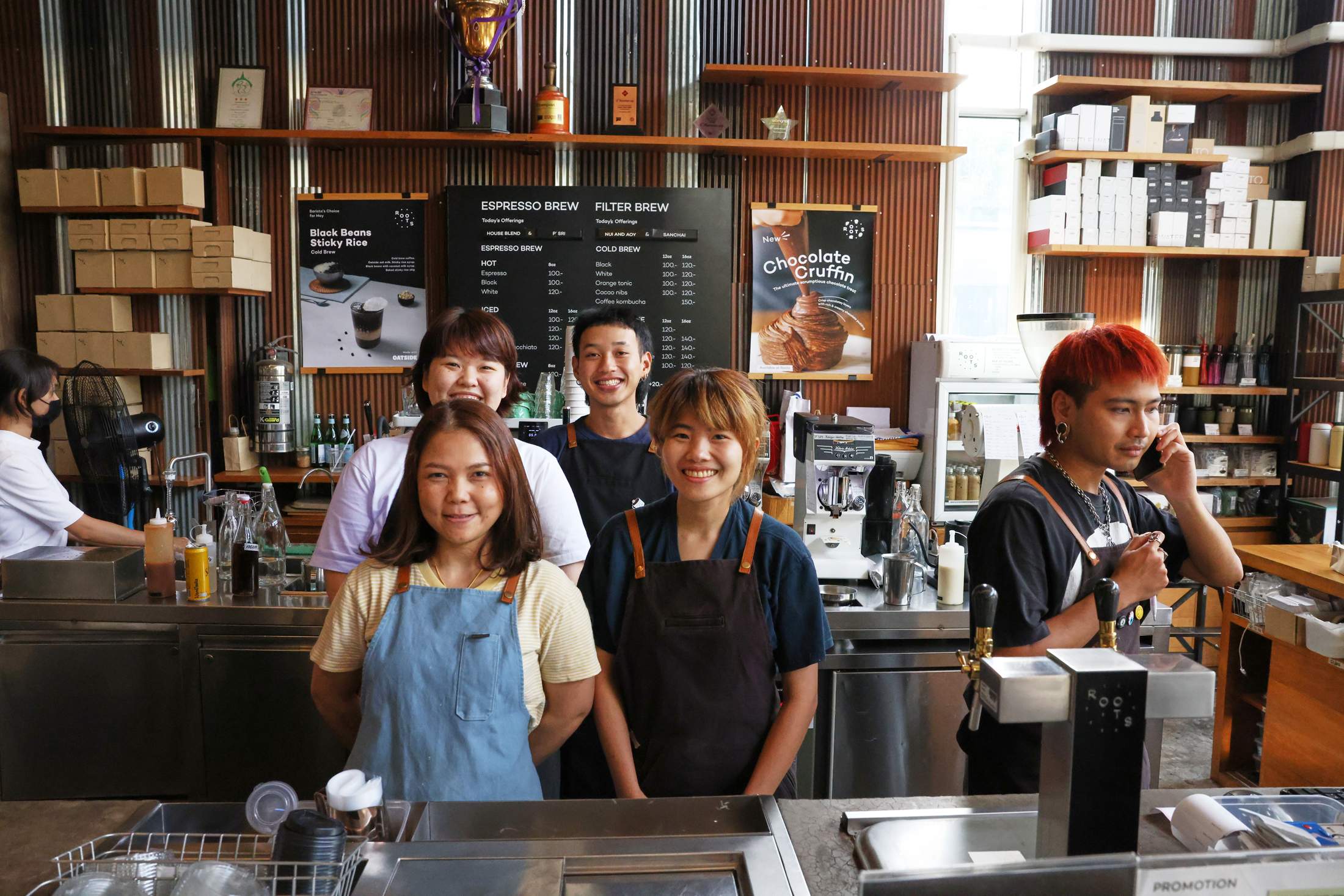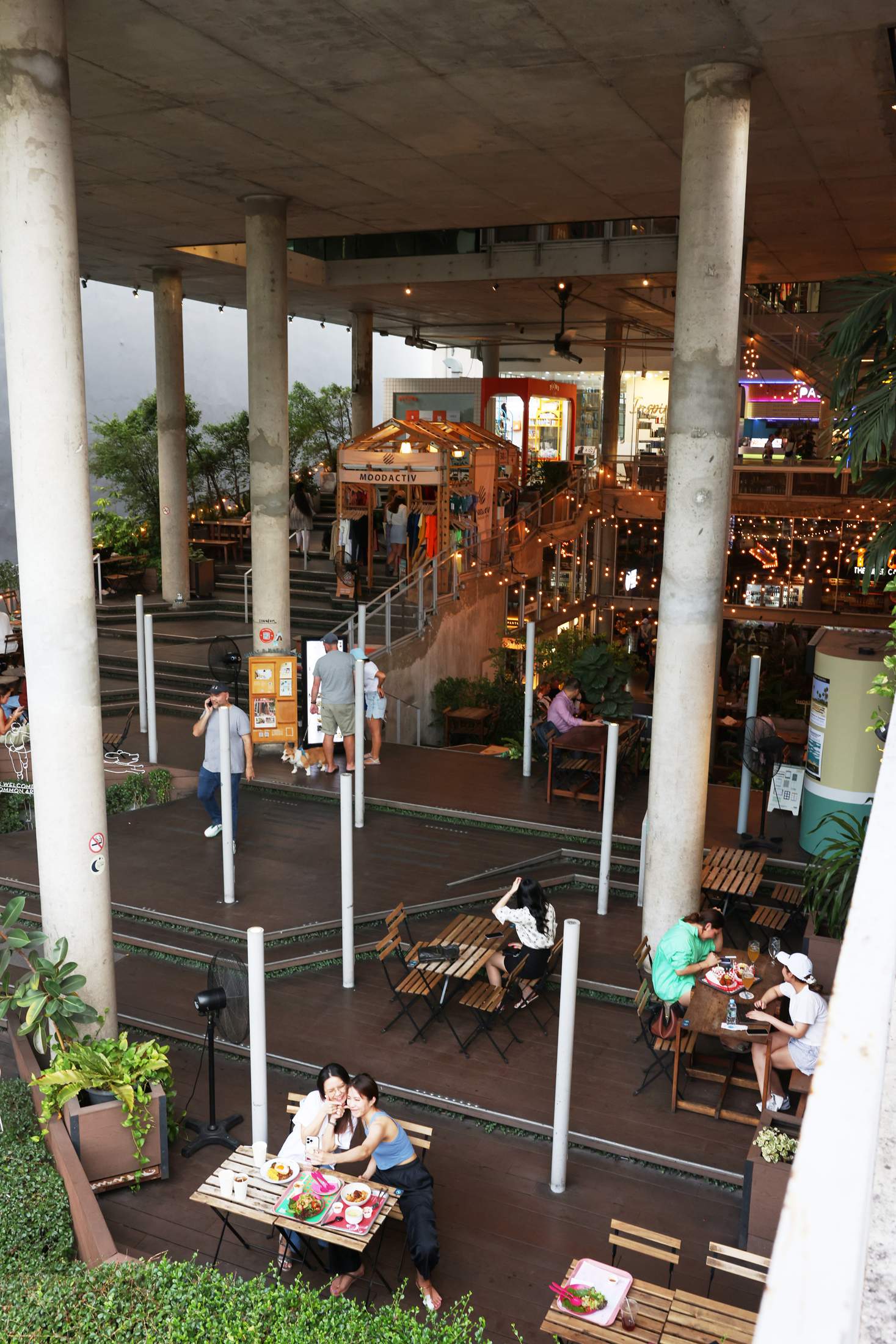 Alongside a small retail offering, it provides various services across four storeys, including cooking classes, playgroups and hair salons. But the big draw is the ground-floor food hall, where independent vendors are arranged market-style, with plenty of shared space. "All these components create balance and make it lively throughout the day," says Vicharee. "We held a pasta-making workshop recently and afterwards a class full of strangers hung out here the whole night." 
The building's considered design facilitates chance encounters. Friends can spot one another across multiple floors, while big communal tables nudge diners to sit together. (Thais are famously friendly but still need help meeting new people.) Vicharee believes that the secret is simple. "You need to create reasons for people to come together and provide space for them to feel like they belong," she says.
the bookshop
Under the Cover
Lisbon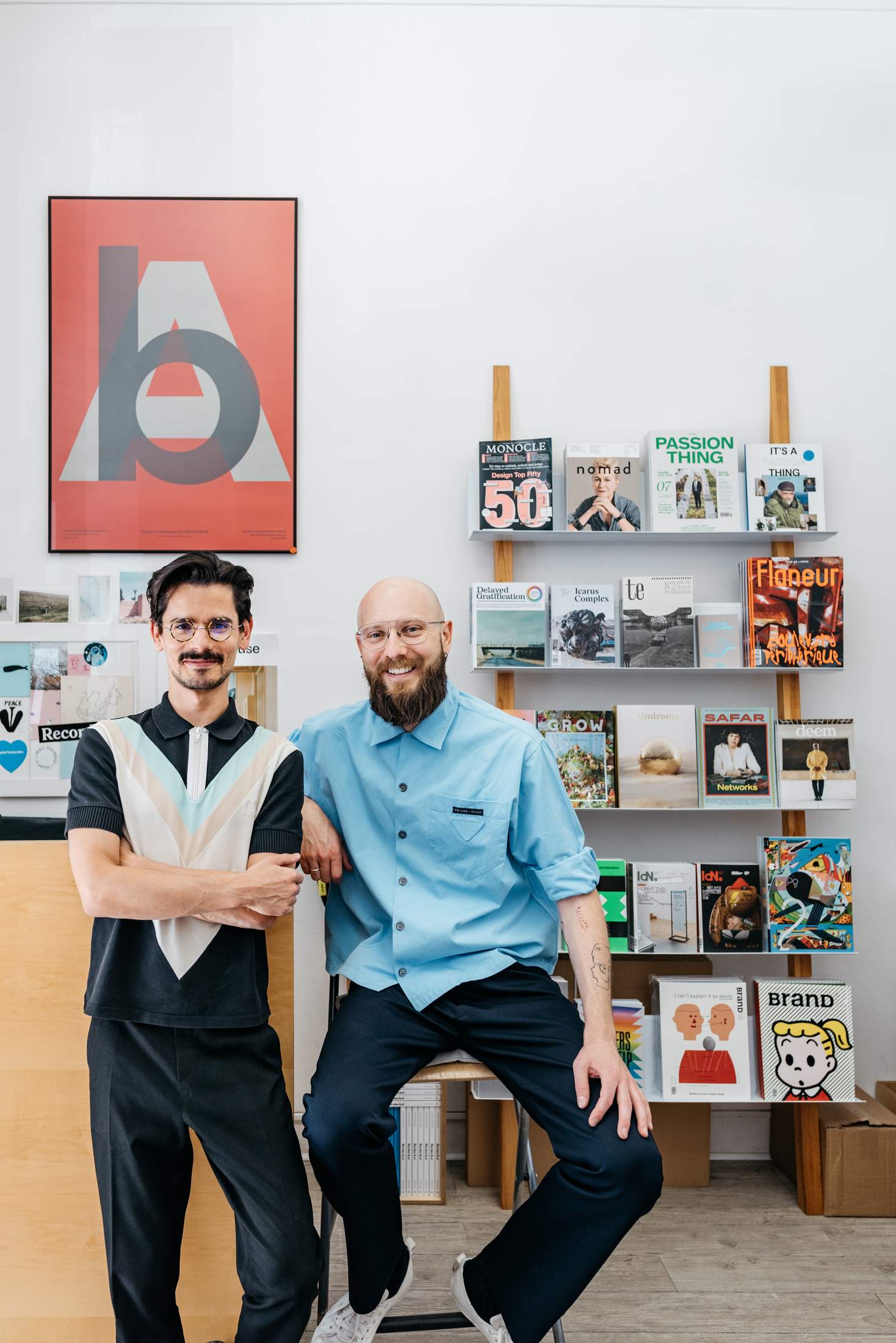 When monocle speaks to Luís Cunha, co-founder of Lisbon's Under the Cover, a contemporary bookshop stocking independent magazines, he's preparing to host an event with It's a Passion Thing, an Austrian publication about people who devote their lives to doing what they love. "It could have featured us!" he says. Cunha and his partner, Arturas Slidziauskas (pictured, on right, with Cunha), were working in medicine when they decided to open the shop. "We act as a link between editors and readers," says Cunha. "We consider all aspects of each magazine and are able to tell its story."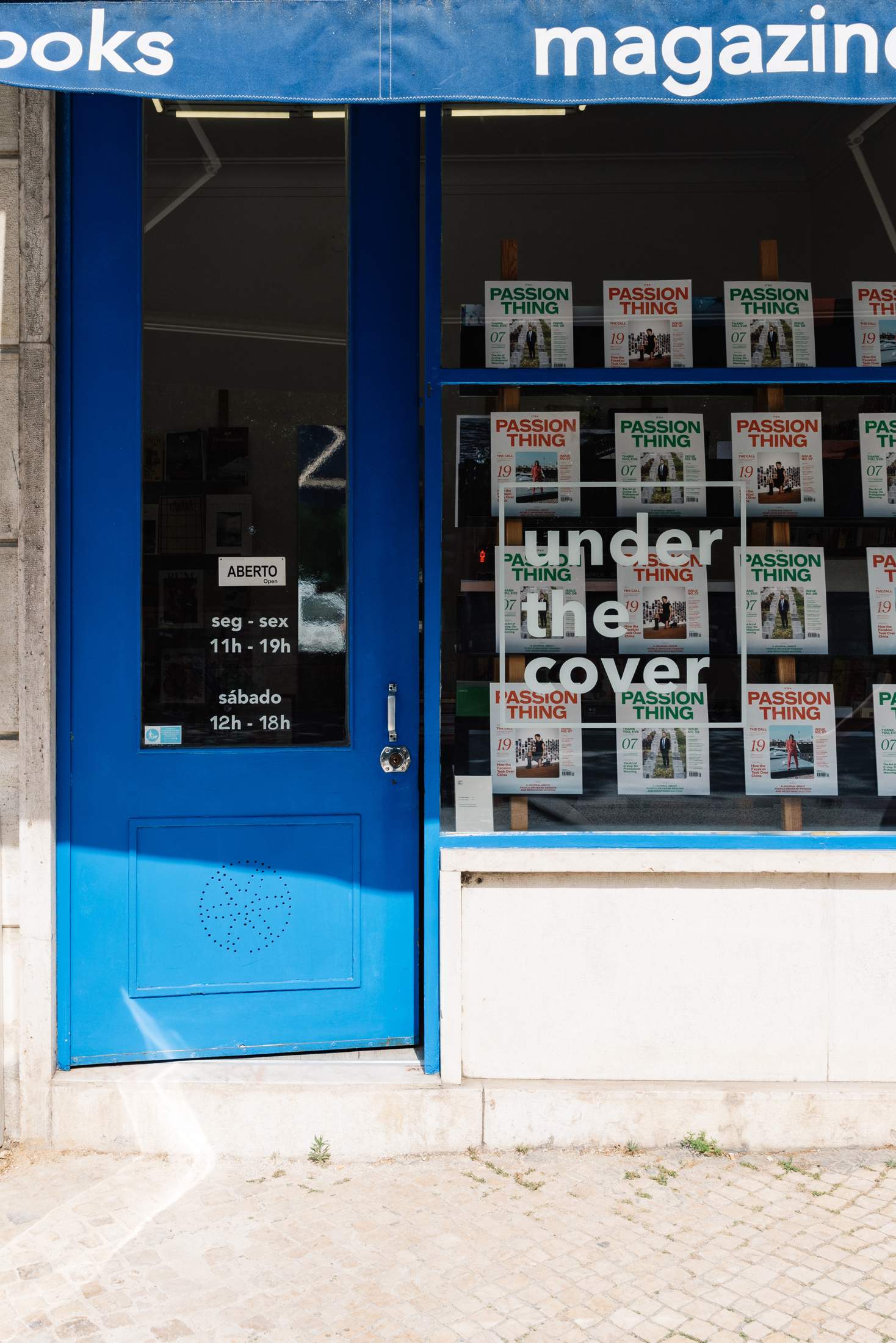 the hardware shop
Kanamono
Hong Kong
Interior designer Sammi Wong opened Kanamono in 2015 after she sensed a lack of exciting options in Hong Kong when it came to items such as door locks, hinges and hooks. Inspired by small independent hardware shops in Tokyo and Osaka – and keen to offer customers unique ways to furnish their homes – she now sells everything from German ceramic lightbulb holders to vintage hand-wound clocks in her cosy shopfront in Tai Hang, a low-rise nook off Victoria Park.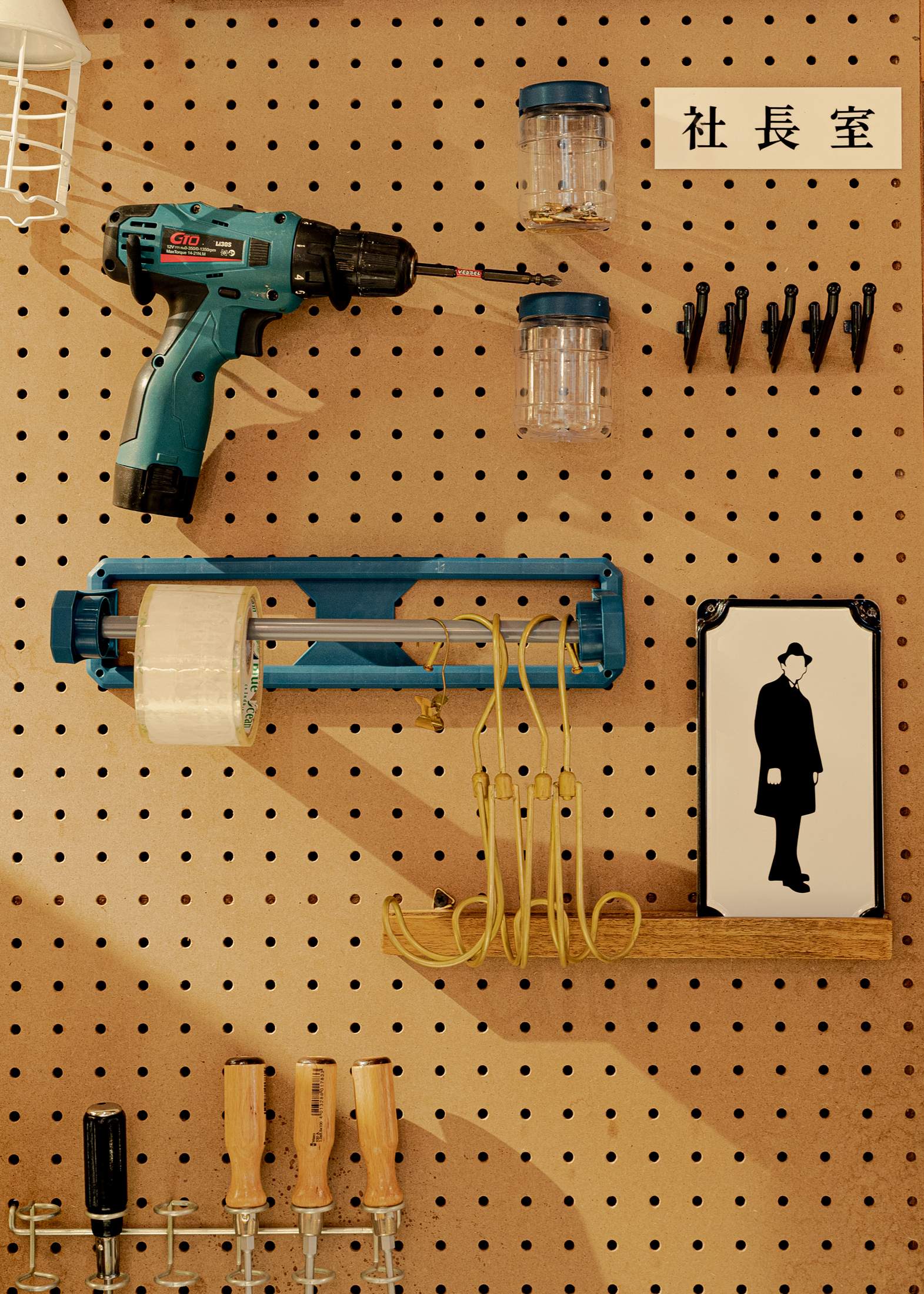 Unlike most chains, the designer's small, independent retail space provides customers with a more personalised shopping experience. At Kanamono, Wong is on hand to give advice and tell the stories behind the objects she sells. It's a characteristic that she shares with other businesses in the neighbourhood. "You walk in from bustling Causeway Bay and you feel a different atmosphere in this small community," she says of her surroundings. "The tranquil environment, various local restaurants, little shops, dai pai dong [open-air food stalls], cha chaan teng [Hong Kong cafés] and small vegetable stalls make the area feel like a miniature version of Hong Kong."
the niche neighbour
Saisonal
Zürich
Standing inside Caspar Ruetz's busy shop, it's easy to see why people call him the asparagus king. A former banker, Ruetz opened the business on a quiet side street in Seefeld in 2021 after meeting a German asparagus farmer and deciding to embark on a career change. These days, his shop sells many specialities, including regional jerky, Italian buffalo mozzarella and fresh tomatoes, but the green vegetable remains the biggest crowd-pleaser.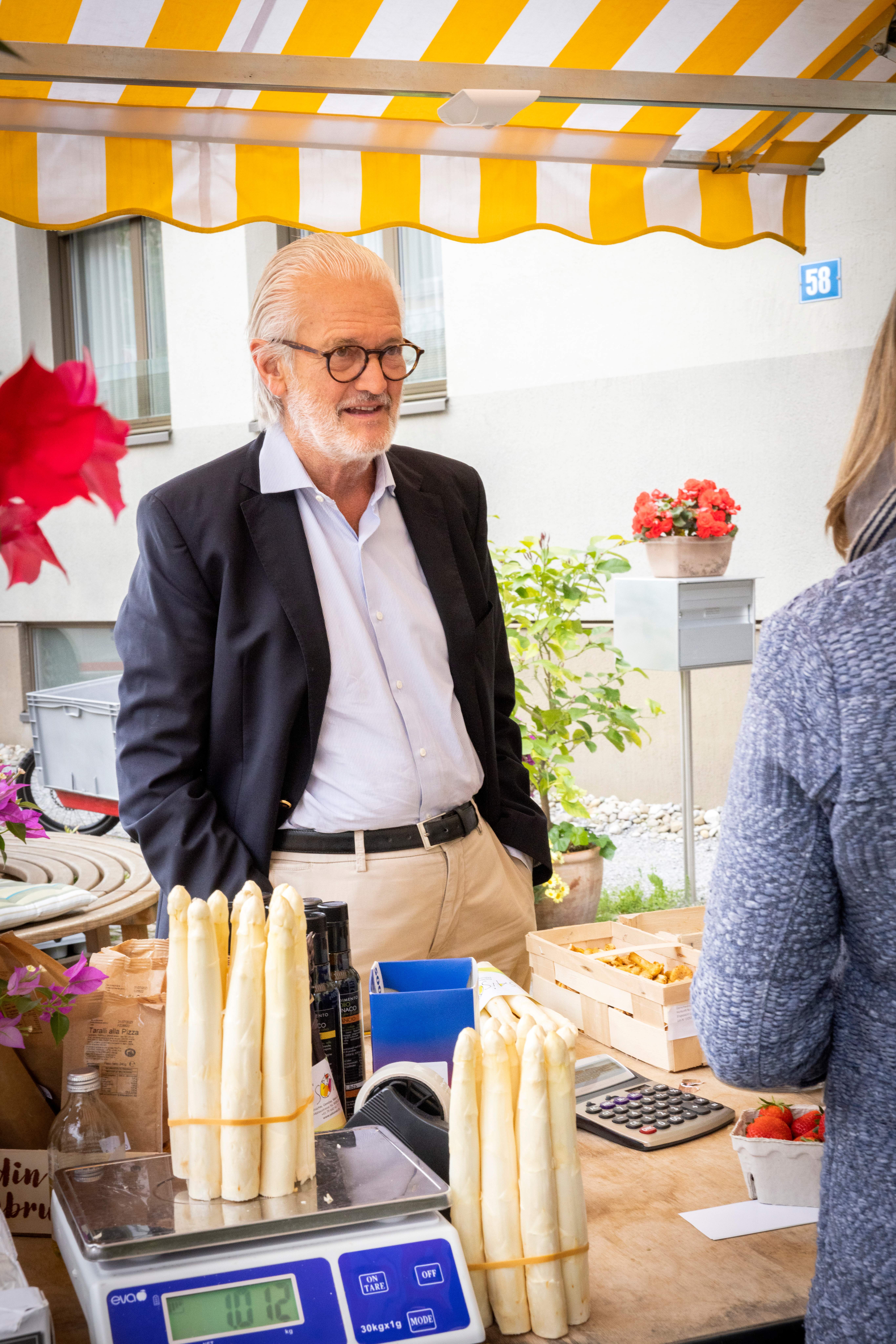 Most customers here (many of whom are regulars) know exactly what they want. That said, Ruetz and his wife, Doris, still give first-timers insightful tips. The couple say that speaking to shoppers is the best part of the job. "I drive to Germany by myself at night, various times a week, to import the asparagus and then deliver them to more than 80 restaurants," says Ruetz. "But I also bring them here to sell them to our customers." 
the wine merchant
Public Wine Shop
Melbourne
Serving some 300 cuvées – including European grapes from France, Germany and Austria as well as Australian producers – Melbourne's Public Wine Shop is a neighbourhood favourite in the trendy suburb of North Fitzroy. "We could have 10 times the amount of Loire Valley chenin blanc here and it still wouldn't be enough," says Campbell Burton, who founded the shop with his wife, Charlotte Ryan, in 2020. Drawing on alfresco dining culture, Public has breezy outdoor tables popular with customers seeking respite from the summer heat. In the kitchen, chef Ali Currey-Voumard prepares hearty pastas, plates of charcuterie and oysters. "We have a lot of regulars who come a couple of times a week," says Burton. "That's the biggest compliment we could possibly get."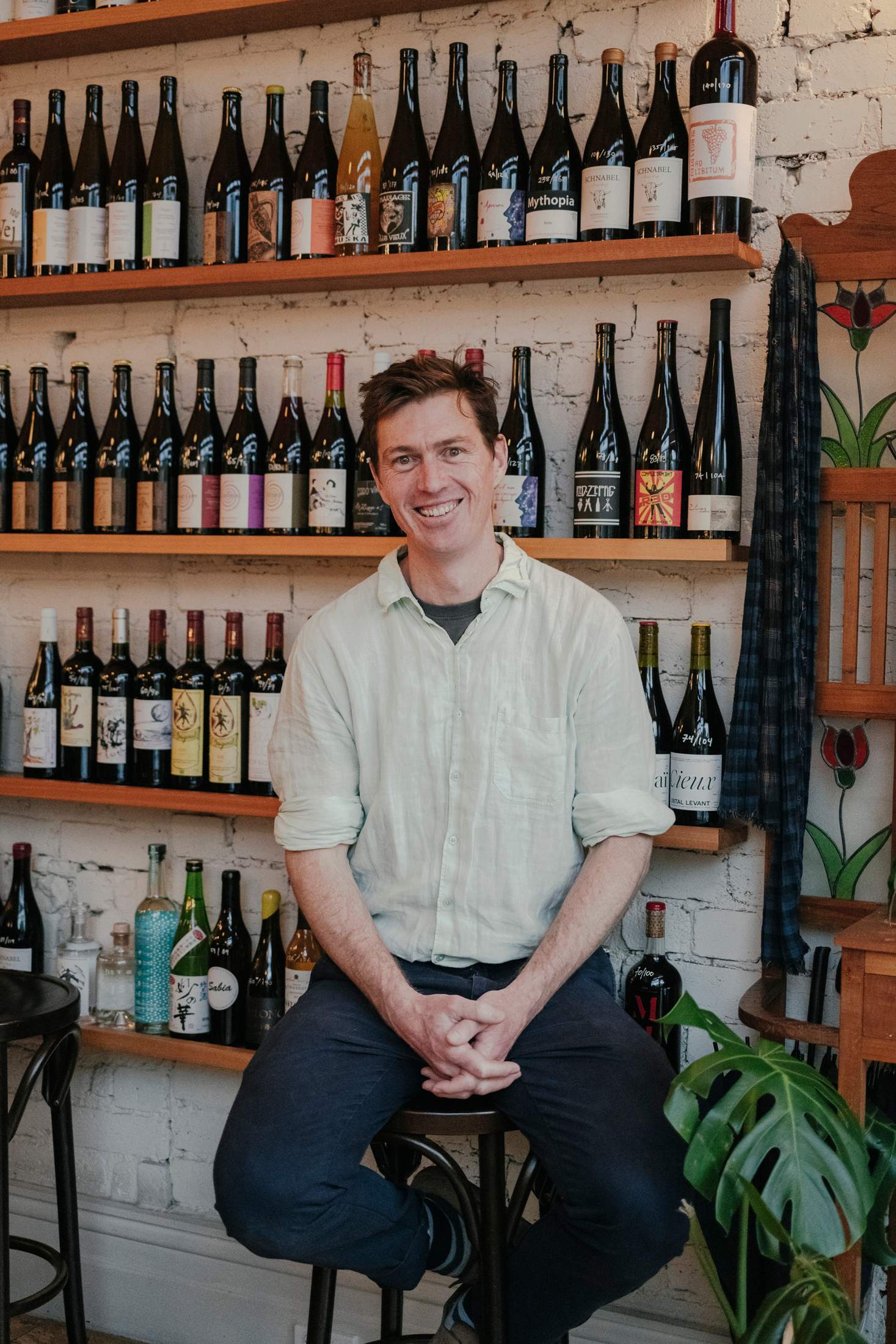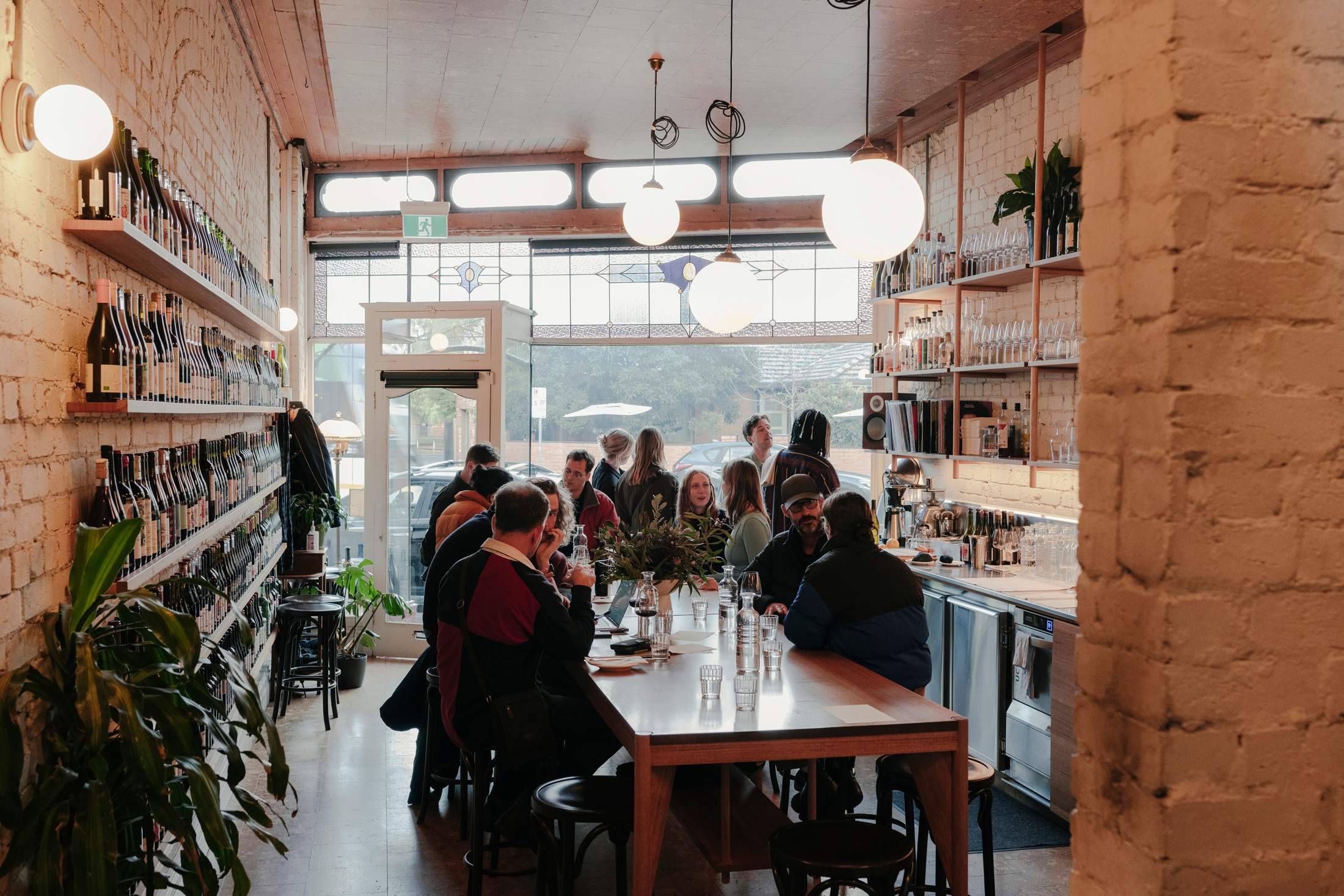 the hotel escape
Fasano Fifth Avenue
New York
You'll find discreet elegance in all of Fasano's hotels. But the decor at the Brazilian group's New York outpost is particularly impressive. Conceptualised by founder Gero Fasano and designed by French architect Thierry W Despont, the space is also home to an intimate dining bar, Fasano Caffé. General manager Andrea Natal runs a tight ship but it's her way with people that sets the establishment apart. "The most important thing about running a hotel is taking care of people, whether they are your team, your colleagues or your guests," she says. "There are now 10 hotels under the Fasano brand and all showcase what we value about Brazil: history, people, creativity. Fasano Fifth Avenue has brought this to New York."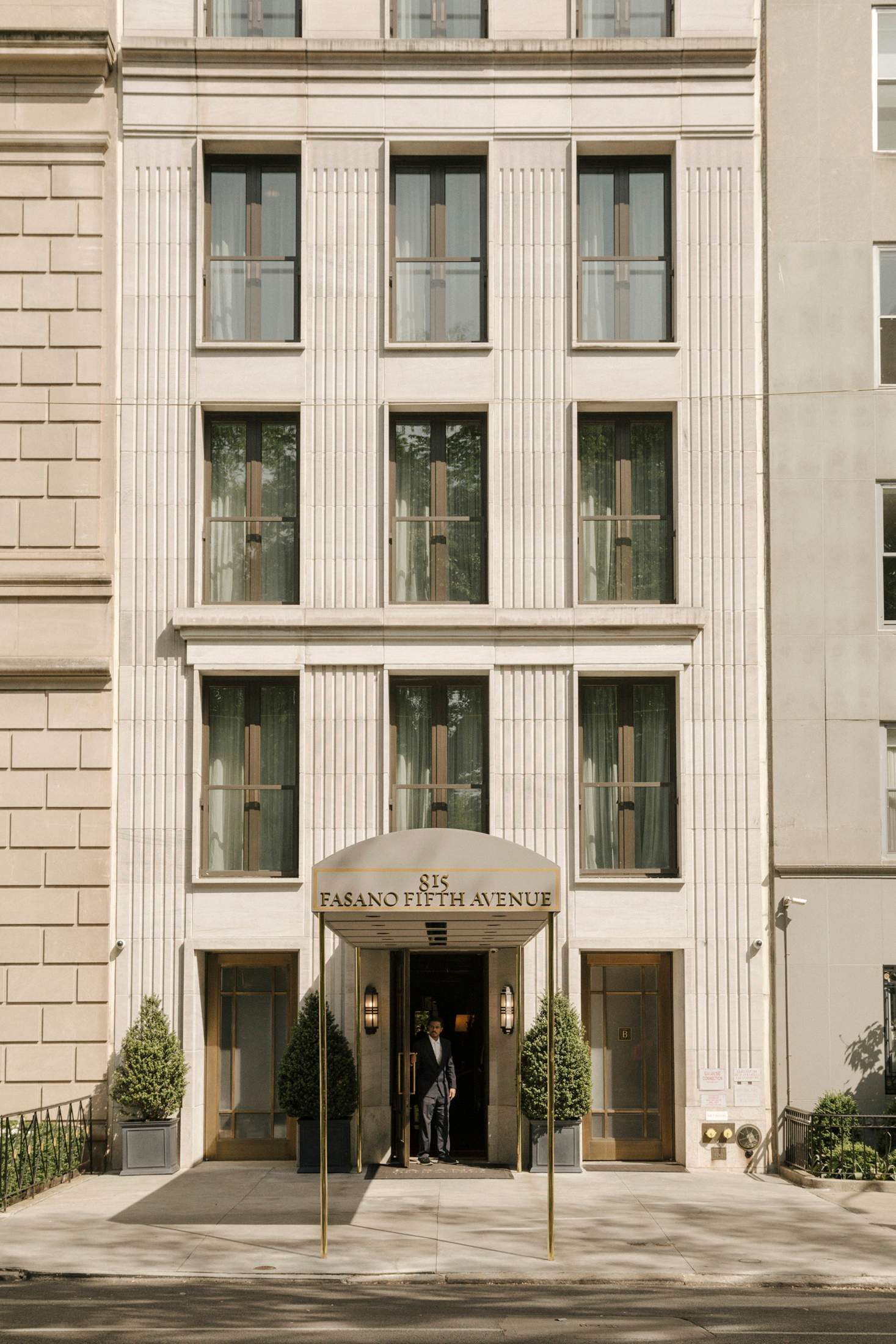 the good grocer
Summerhill Market
Toronto
When monocle visits Toronto's busy Summerhill Market, on a leafy avenue in Rosedale, the late-morning rush has just begun. Established in 1954 by the grocer Frank McMullen, the family-owned group of boutique supermarkets has built a reputation over the years for selling quality produce. Now run by the founder's grandchildren, Brad and Christy McMullen, who have opened four additional shops in similarly upscale districts, the business is still thriving. "The service and the quality of the food are phenomenal here," says customer Gail Zee, as she makes her way to the checkout past shelves heaped with fresh loaves of bread. These, along with the grocery's popular range of meals, cakes, desserts, biscuits and condiments, are prepared daily at Summerhill Market's own commissary.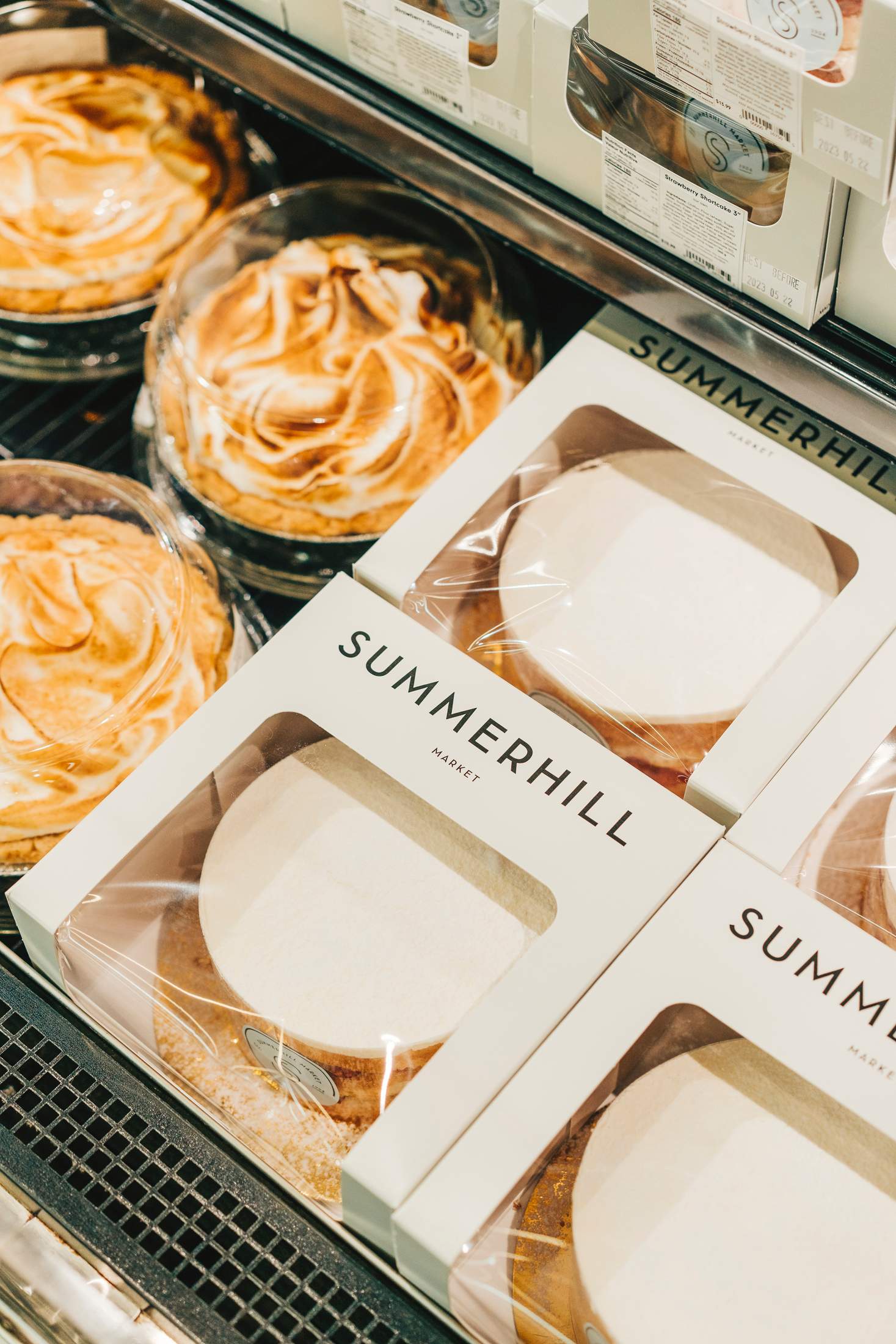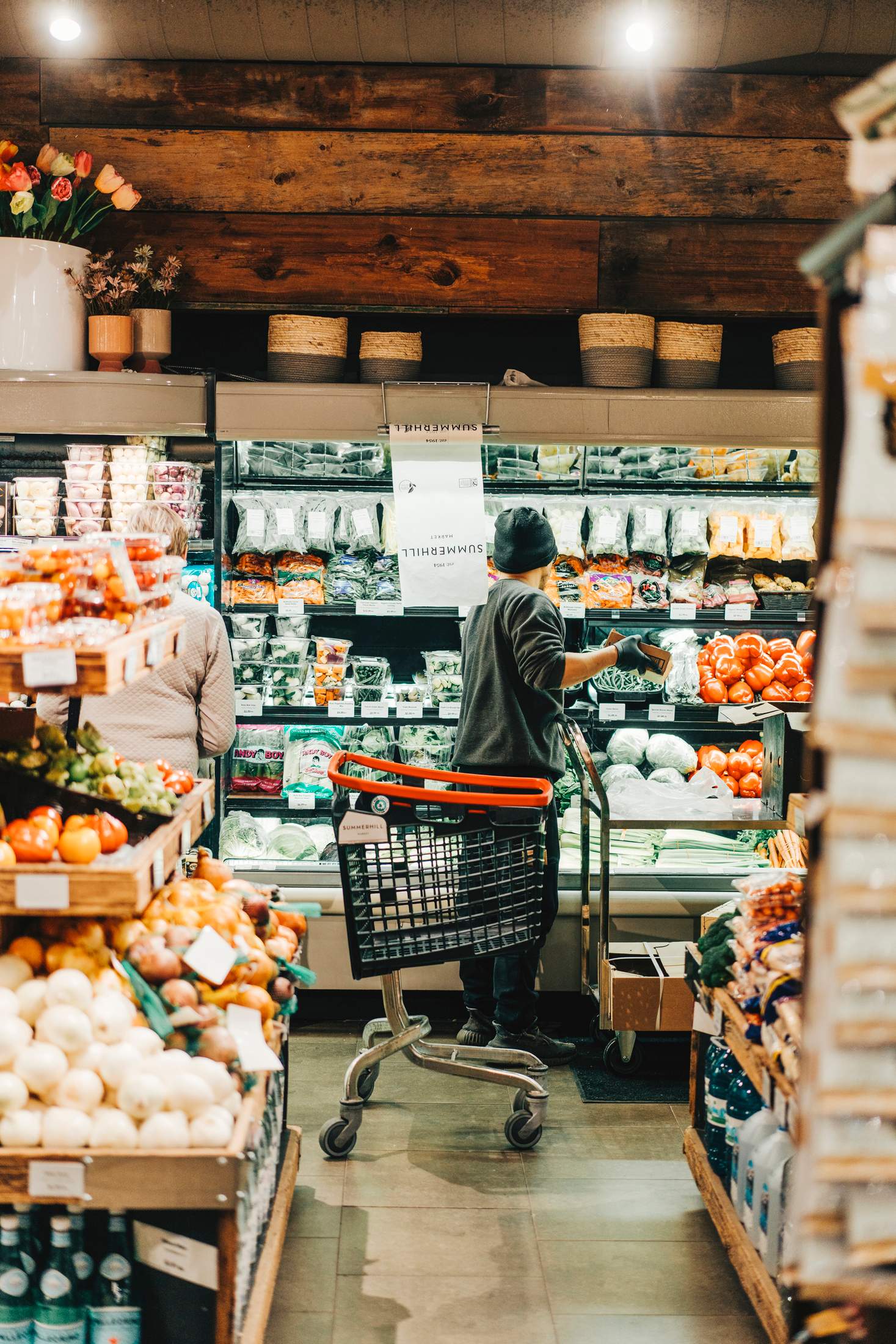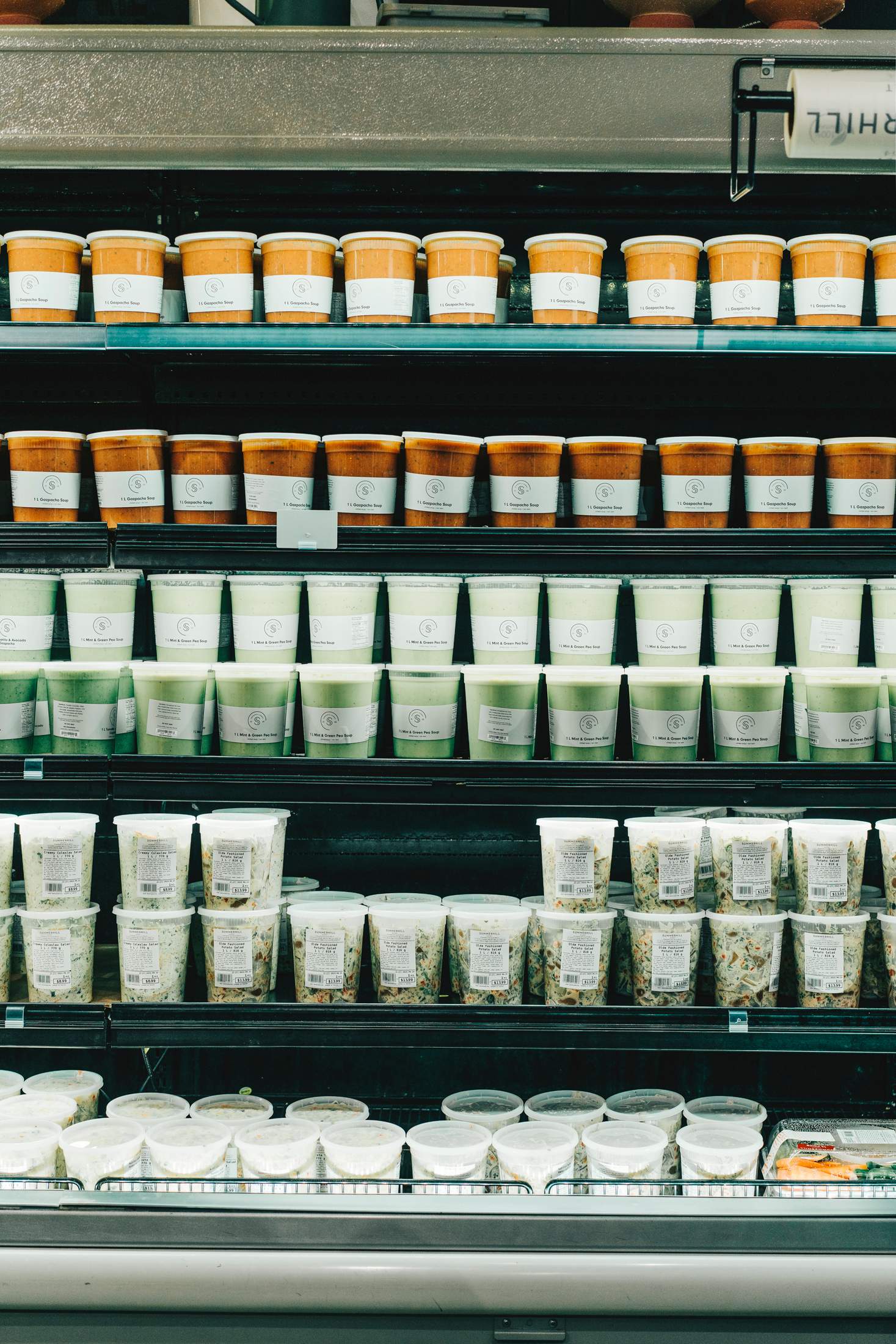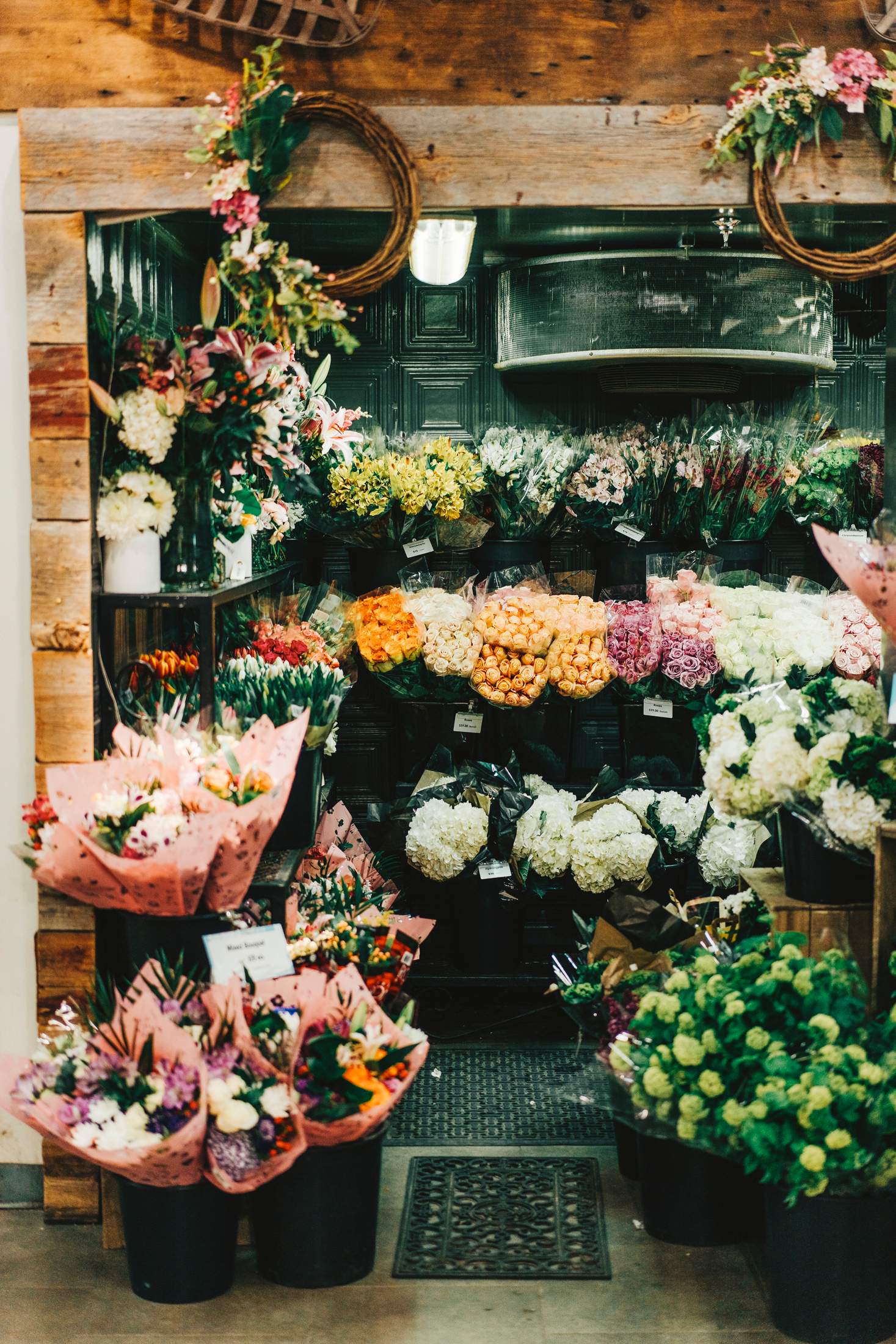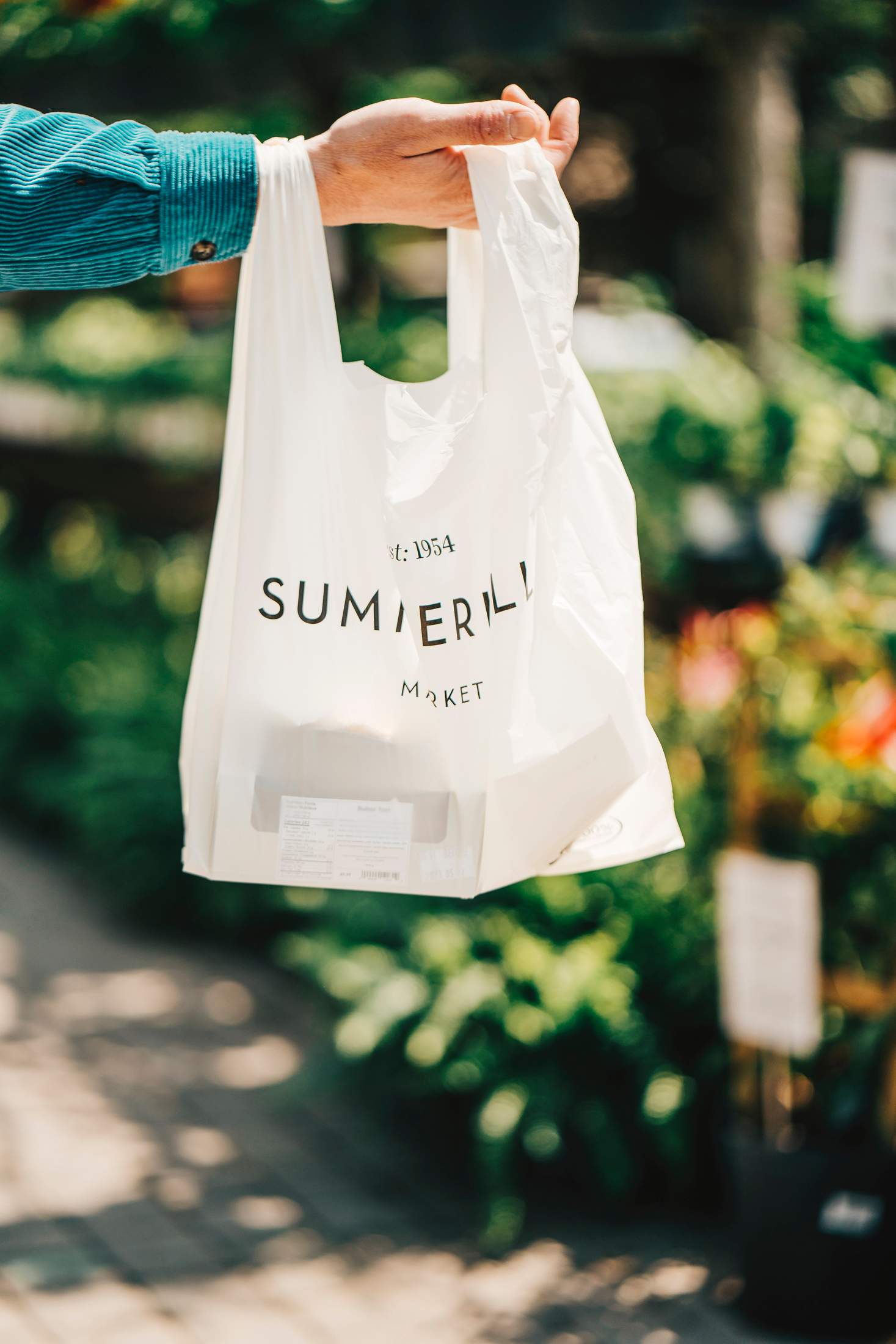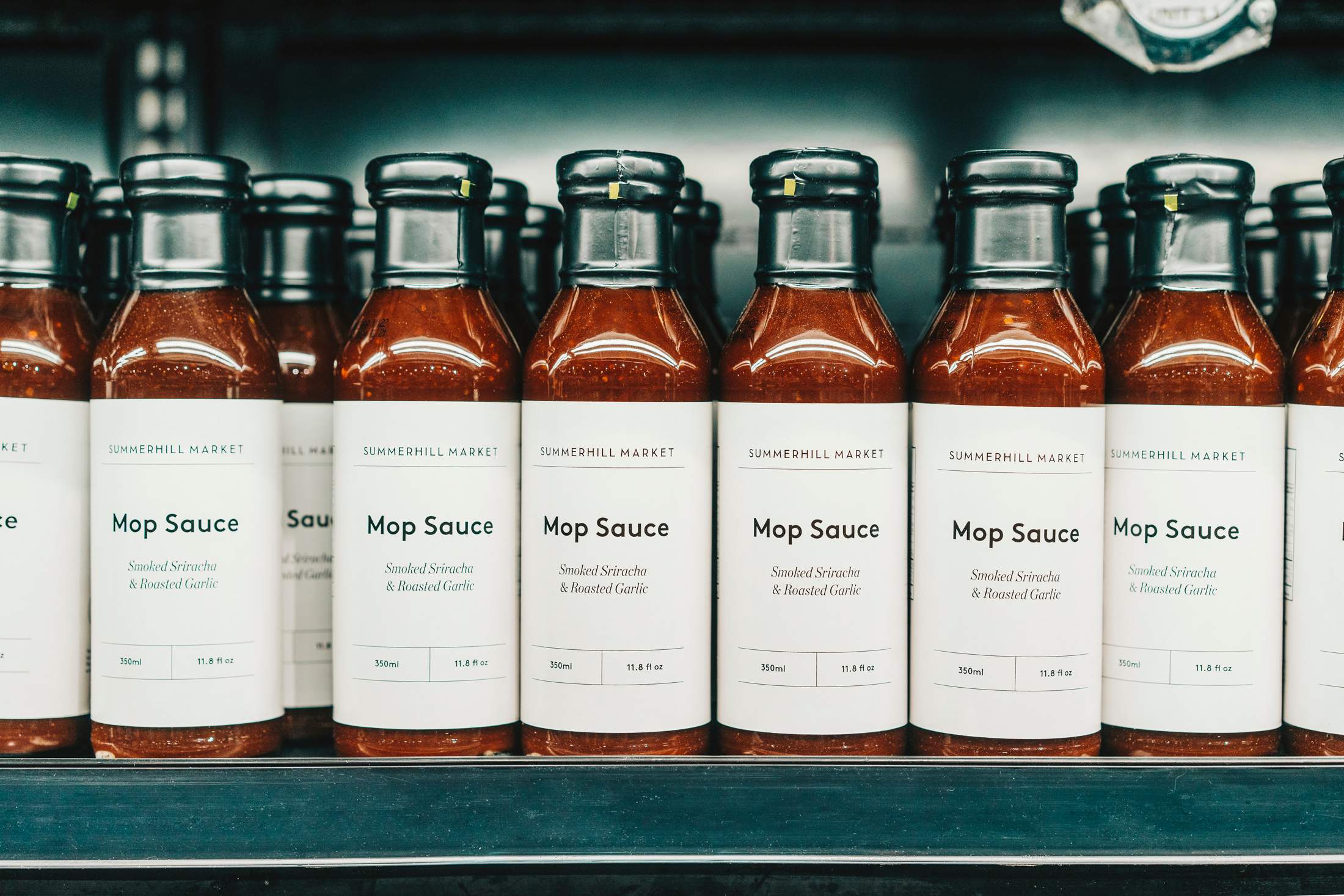 It's clear that the brand's reputation is anchored to both the quality of its produce and the intimacy of the service it offers, characteristics that are often more difficult to maintain at national, big-box supermarket chains. "I like the way it's small, easy to get around and I know where everything is," says another shopper, Barbara Lacey. "The prices are higher but you get good quality, so it's worth it." 
The realisation that every neighbourhood needs a good optician is what led Freddie Elborne (pictured, above) to open Monc eyewear's first bricks-and-mortar shop on London's Chiltern Street last year. The eyewear designers, based around the corner from monocle's offices, have been helping people in the area to see better – and look sharper – ever since. Designed in the UK, Monc's frames are sourced and made in small batches by a team in Italy using bio-acetate, a greener, biodegradable version of plastic made without crude oil.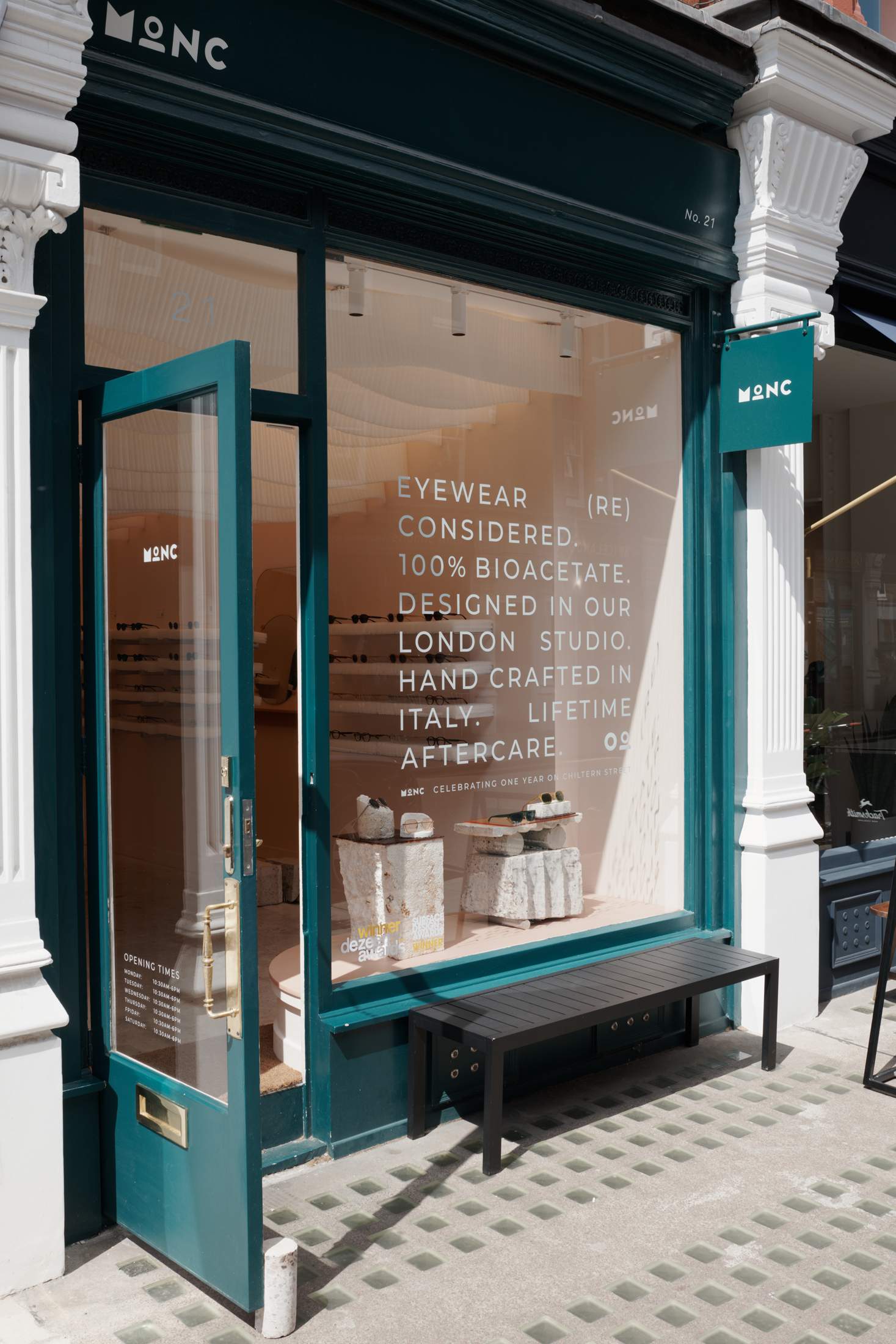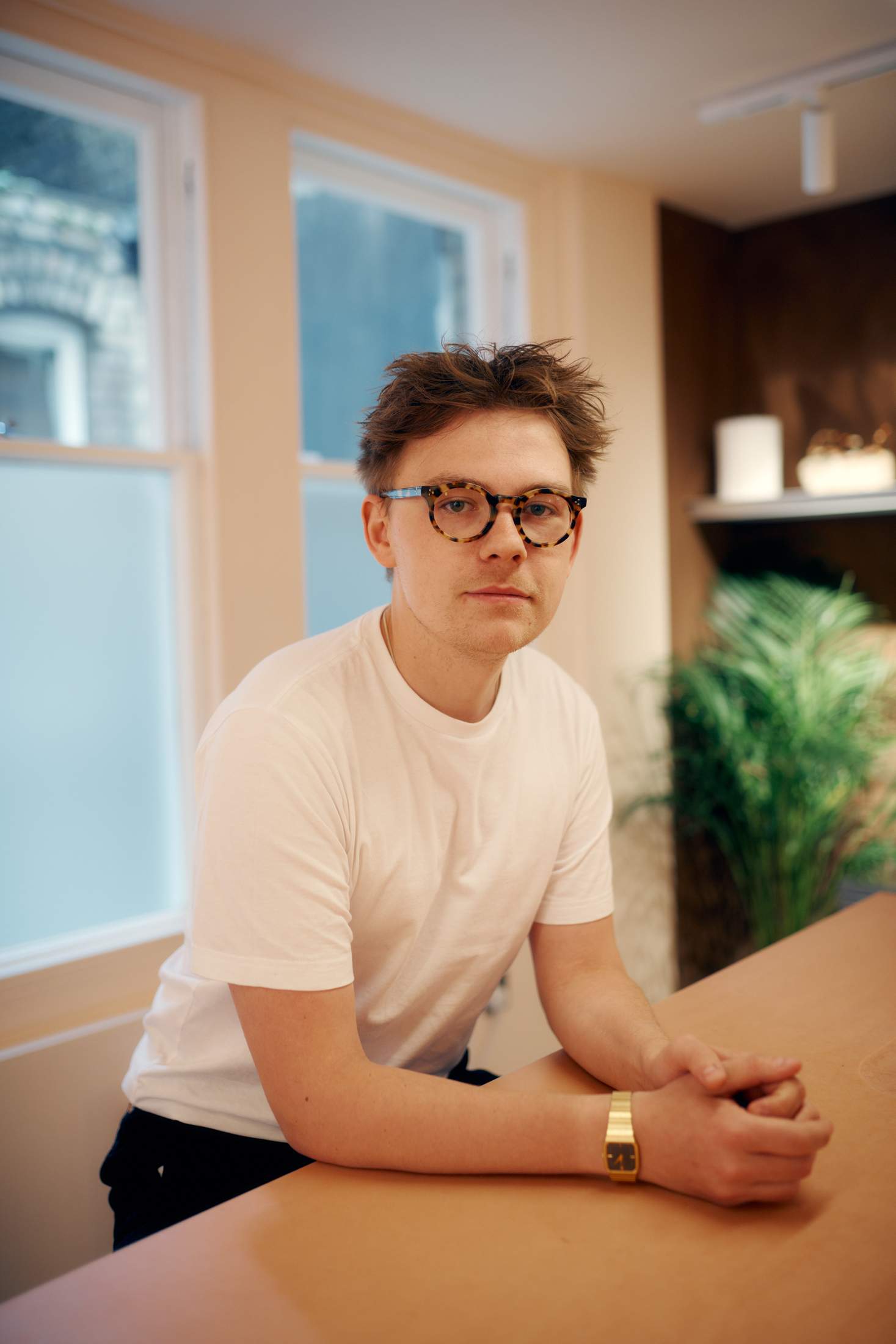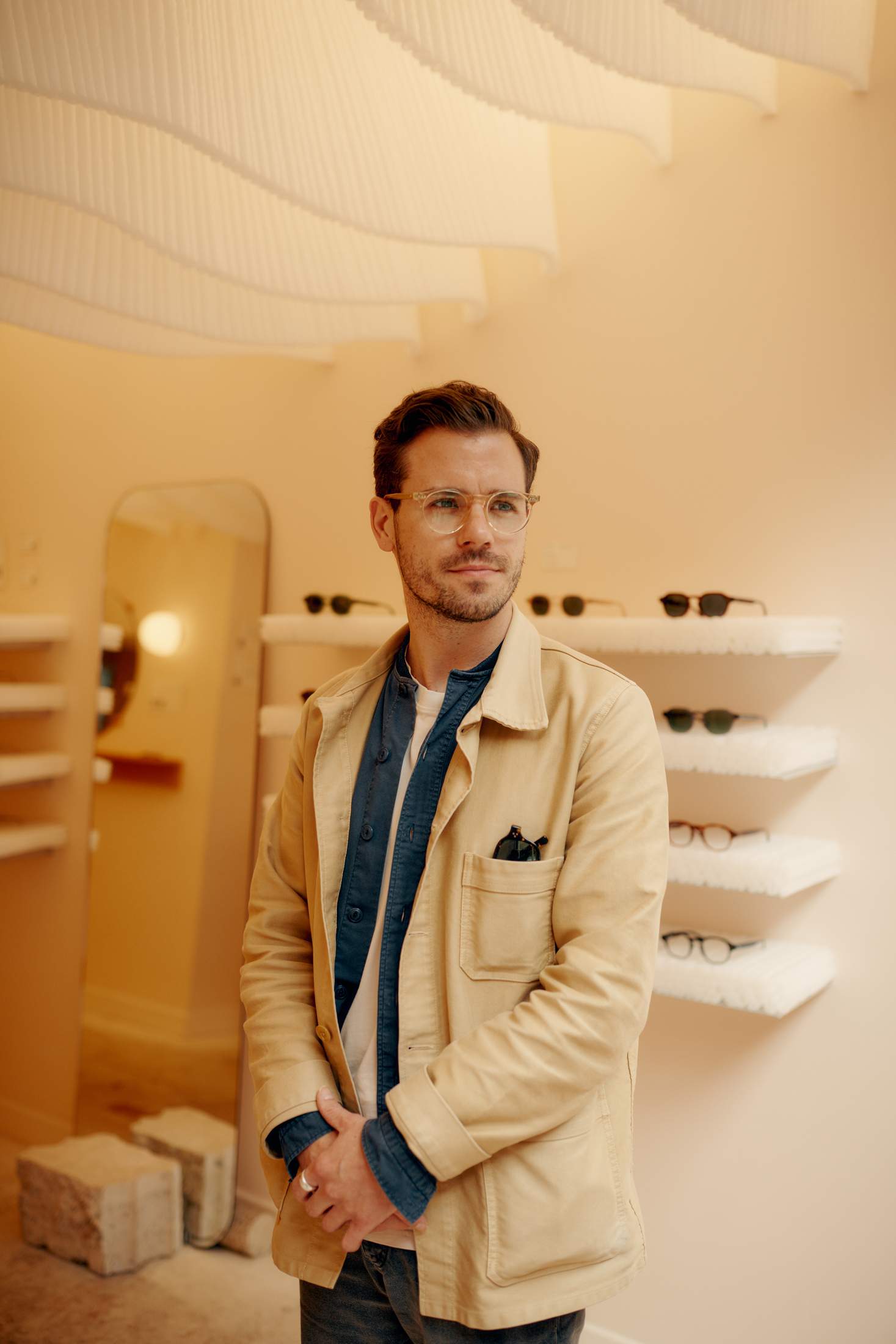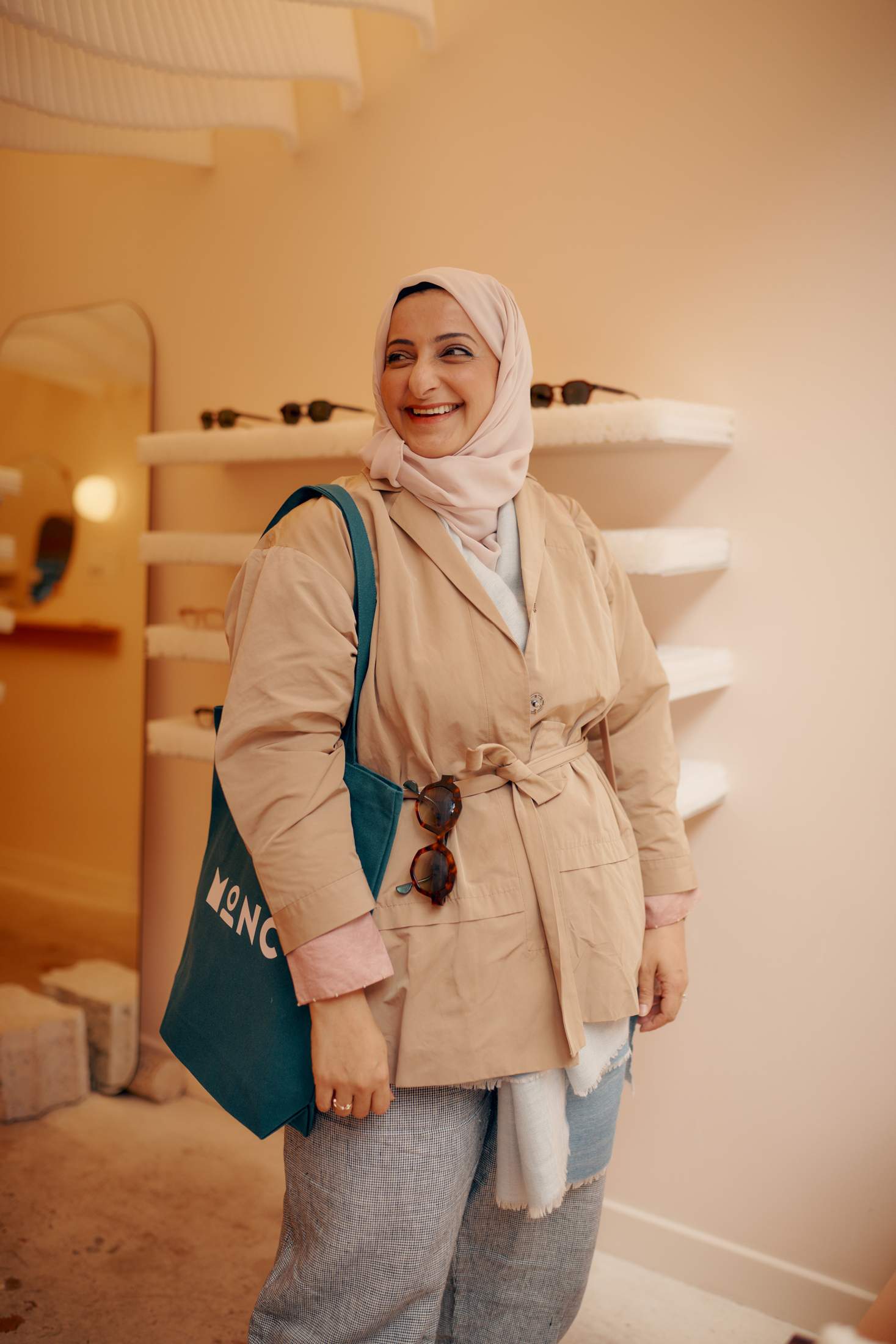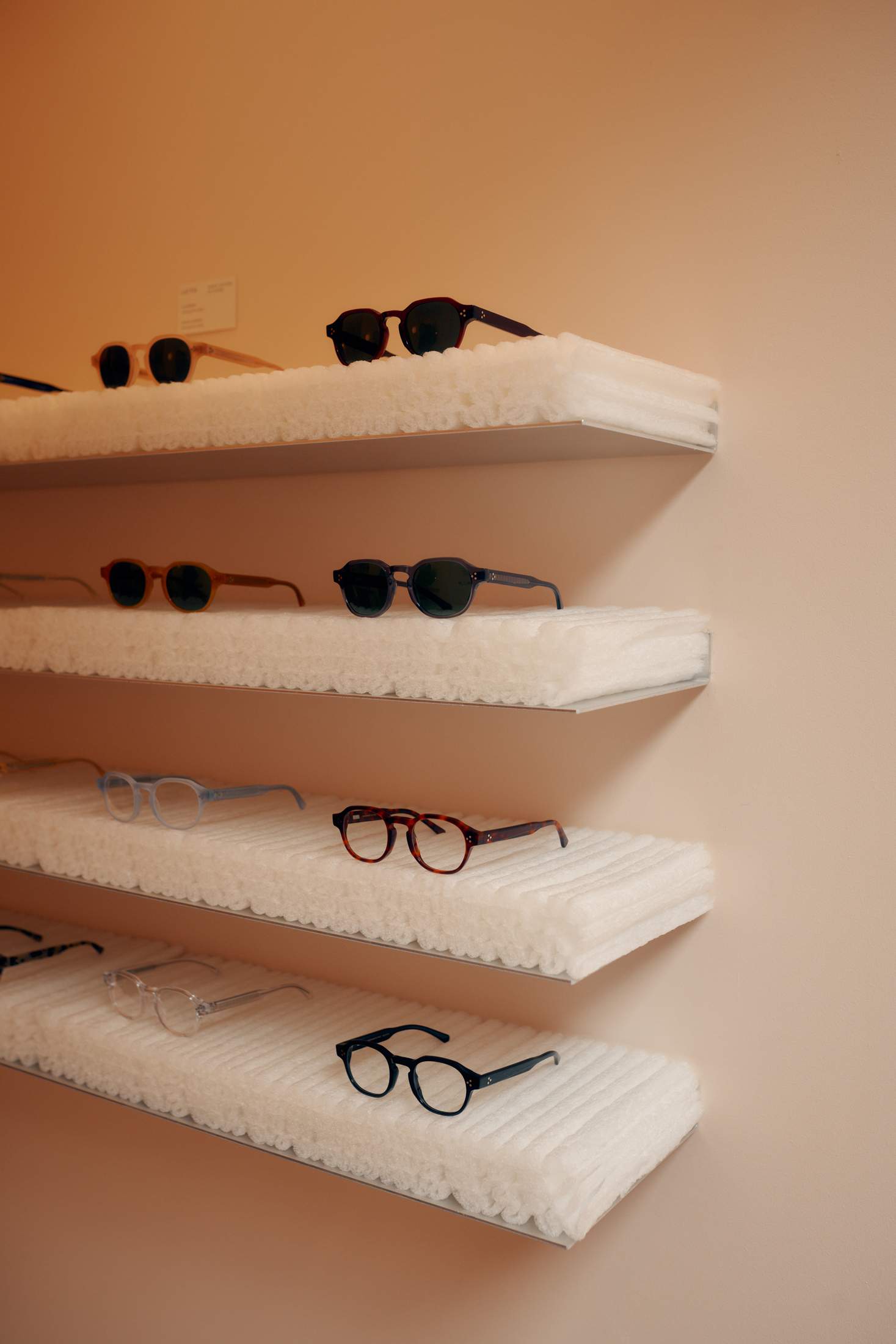 That said, much of the brand is also built around a culture of repair. "Most people don't even realise that eyewear can be revamped or repaired," says Elborne. "Whether it's a broken hinge, a scratched-up frame or something worse, we assess the damage and always try to bring people's frames back to life as good as new." As well as selling and fixing eyewear, the shop also hosts events and workshops. Getting better acquainted with the area can only be a good thing. And while Elborne and his team are relatively new to the neighbourhood, we think that they're here to stay.
the trusty firefighters
Küsnacht fire brigade
Zürich
An essential part of the community, the 35 volunteer firefighters living in and around the Küsnacht municipality near Lake Zürich have long been able to quickly tend to any emergency. But they might be even faster now that they have a better base to operate from. In 2022 the regional government spent €12m renovating their station.
Showing off the facility presented a good excuse to get the community together. On Blaulichttag (blue-light day), Küsnacht's residents gathered in the town centre to support their emergency and law-enforcement services. The opportunity to have a first look at the Moos Giuliani Herrmann Architekten-designed building was no doubt a major draw. For captain Christian Benz, it was also an opportunity to remind his community of the vital work undertaken by his team. On average, there are between 100 and 140 firefighting operations every year in Küsnacht. Solving these crises is seldom easy, though every scenario is different. "They can range from traffic accidents, where people are trapped, to the classic cat-up-a-tree scenario," says Benz. "And, of course, there are always fires to put out too."