Design: Residence / Valencia
Standing tall
The Spanish city's first residential high-rise signalled that Valencia was on the up. Six decades later, it remains a status symbol.
The marketing material captured the mood. "Valencia is on the move," declared the bold typeface, as developers drummed up the hype for the city's first residential high-rise. "A building can be a symbol of optimism," it continued. "In fact, Torre Ripalda is just that." A photo of the soaring concrete structure, in its first phase of construction, gave a glimpse of a novel new building in the normally conservative port city. A loquacious kicker invited the burgeoning middle class to be part of "an utterly modern beginning that speaks to a dynamic Valencia, one in service of a future full of hope and dreams".
This was the late 1960s and Valencia was indeed marching into a new era, marked by mass construction and a fresh influx of money. Rising dramatically from what was then mainly farmland, this quirky block of 84 apartments would quickly become a symbol of a new way of building and living. But, like any dramatic cultural shift, there was early opposition.
A trade-off between past and future marred the building's construction before the first brick was even laid: a dilapidated palace – often derided as pastiche or Disneyesque – was demolished to make way for the project. The site's aristocratic owners were lacking liquidity and took inspiration from the construction boom in the nearby coastal hotspot of Benidorm, where Spain's dictator, General Franco, was opening up the city to foreign tourism in pursuit of cash. Property development was quickly proving to be the new pathway to prosperity.
For some locals, the sacrifice of the site's original architectural patrimony in pursuit of the bottom line was an outrage. Others argued that the housing complex's three curving wings could offer a solution to accommodate the city's growing middle class. To do so, it was recognised that people would need to be persuaded to buy into the notion that living in a high-rise didn't mean compromising on space, comfort or material quality.
In an inspired move, a trio of self-assured architects was enlisted to bring this vision to life. Fresh out of university, Antonio Escario, José Antonio Vidal and José Vives Ferrero embodied the type of newly educated, upwardly mobile tenants that the developers hoped to attract. Provincial city rivalry played its part too, as the young architects angled to put Valencia on Spain's contemporary design map.
Having returned from a trip to Japan, Escario felt inspired. "The technology, modernity and mere fact of having travelled to another country – still rare for Spaniards in the 1960s – invigorated my father," says Javier Escario, who worked at his father's studio from a young age and would later become an architect too. "Even the idea of a high-rise was a polemic," he says, musing on his father's architectural anomaly. "Great effort was therefore made to convince potential middle-class homebuyers, who were more accustomed to classic housing, that high-density living was the new contemporary lifestyle and the ultimate status symbol."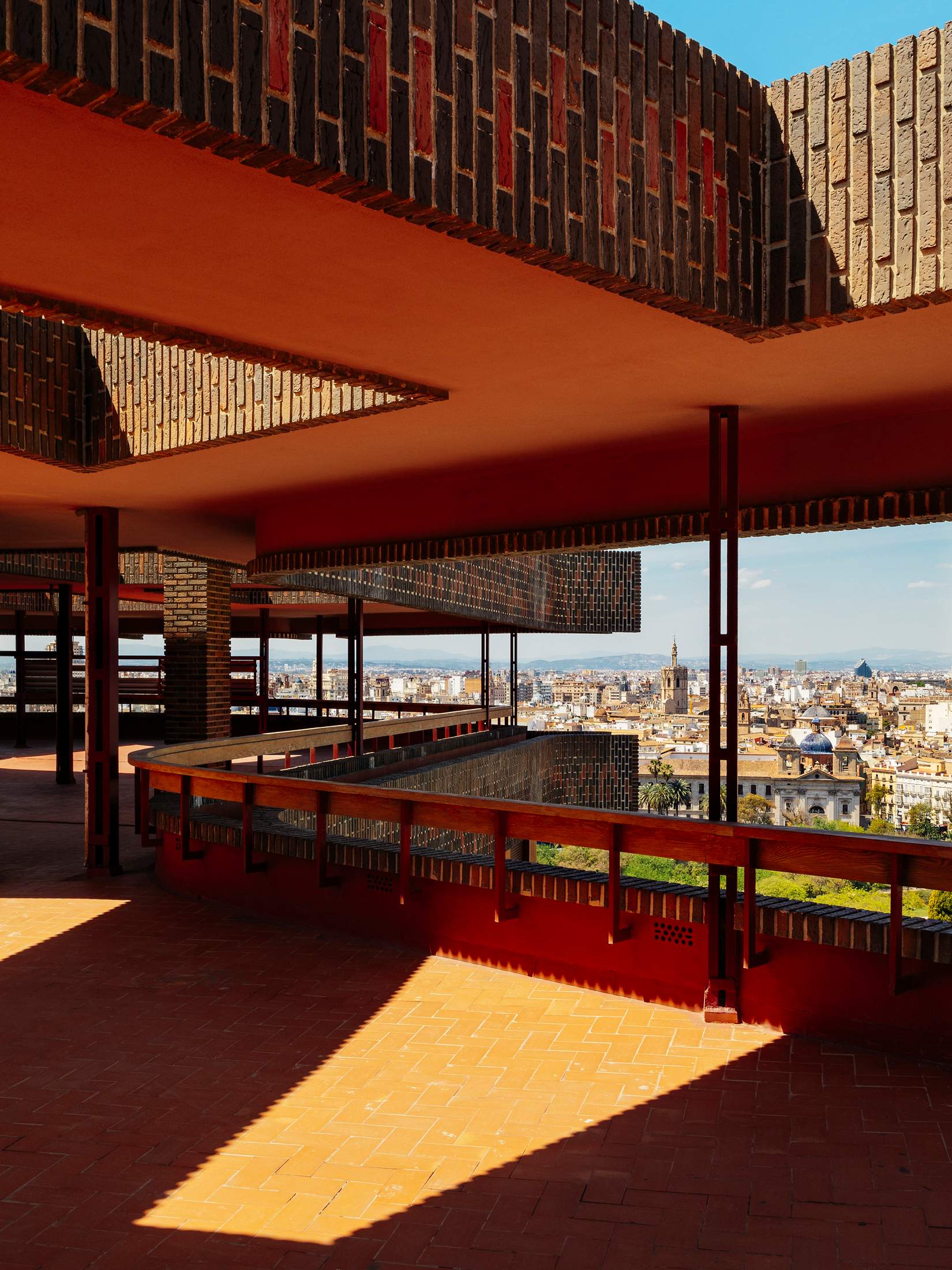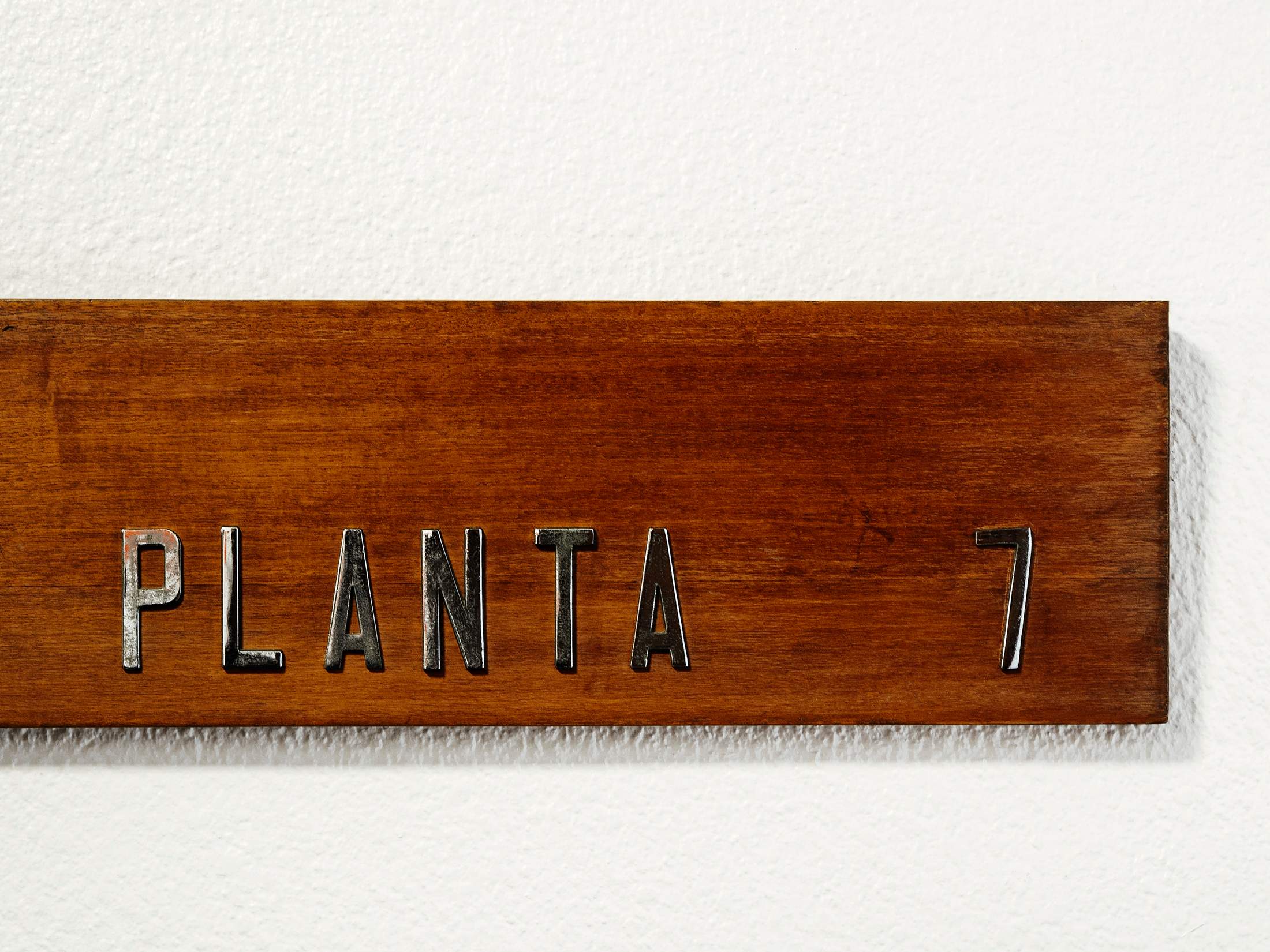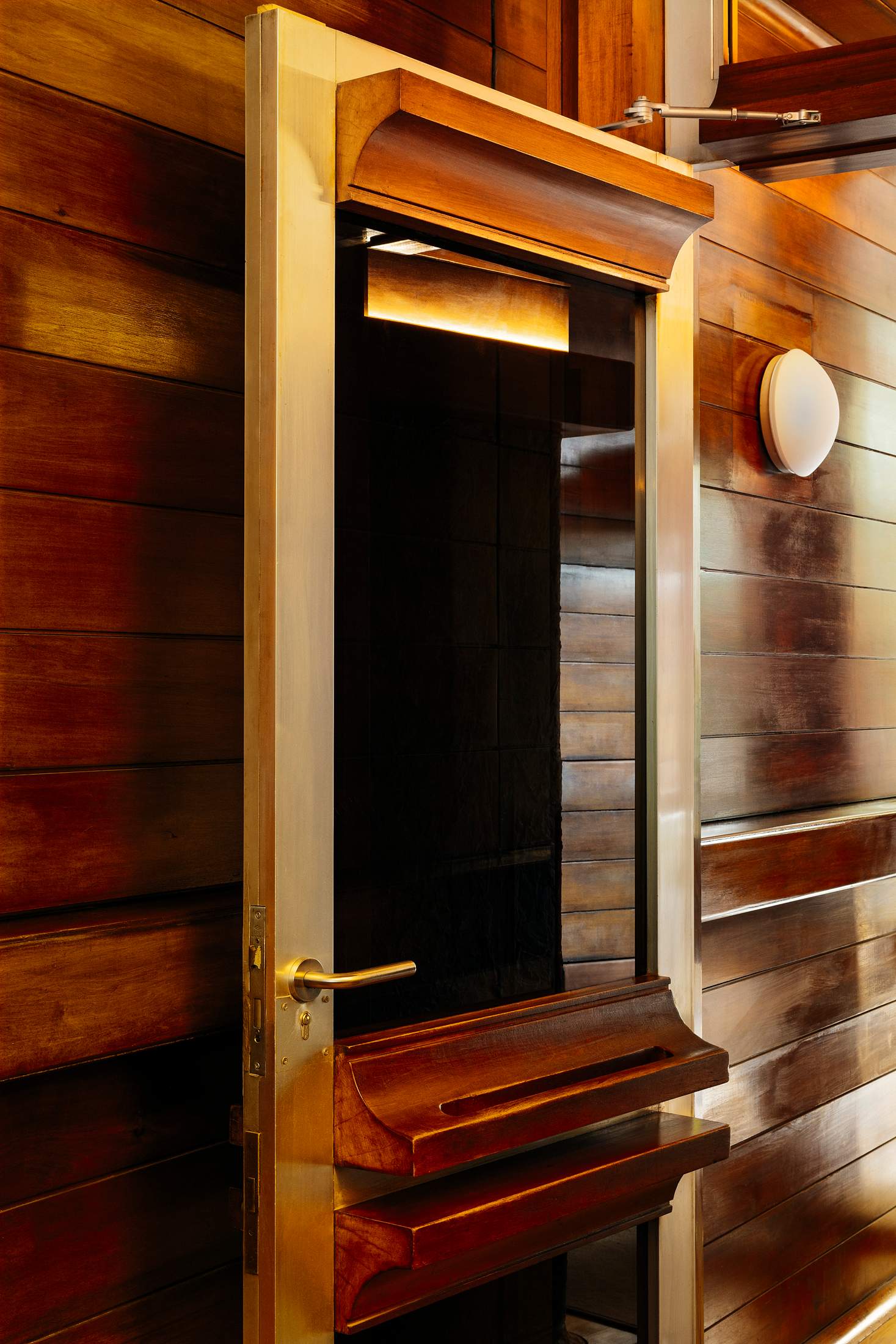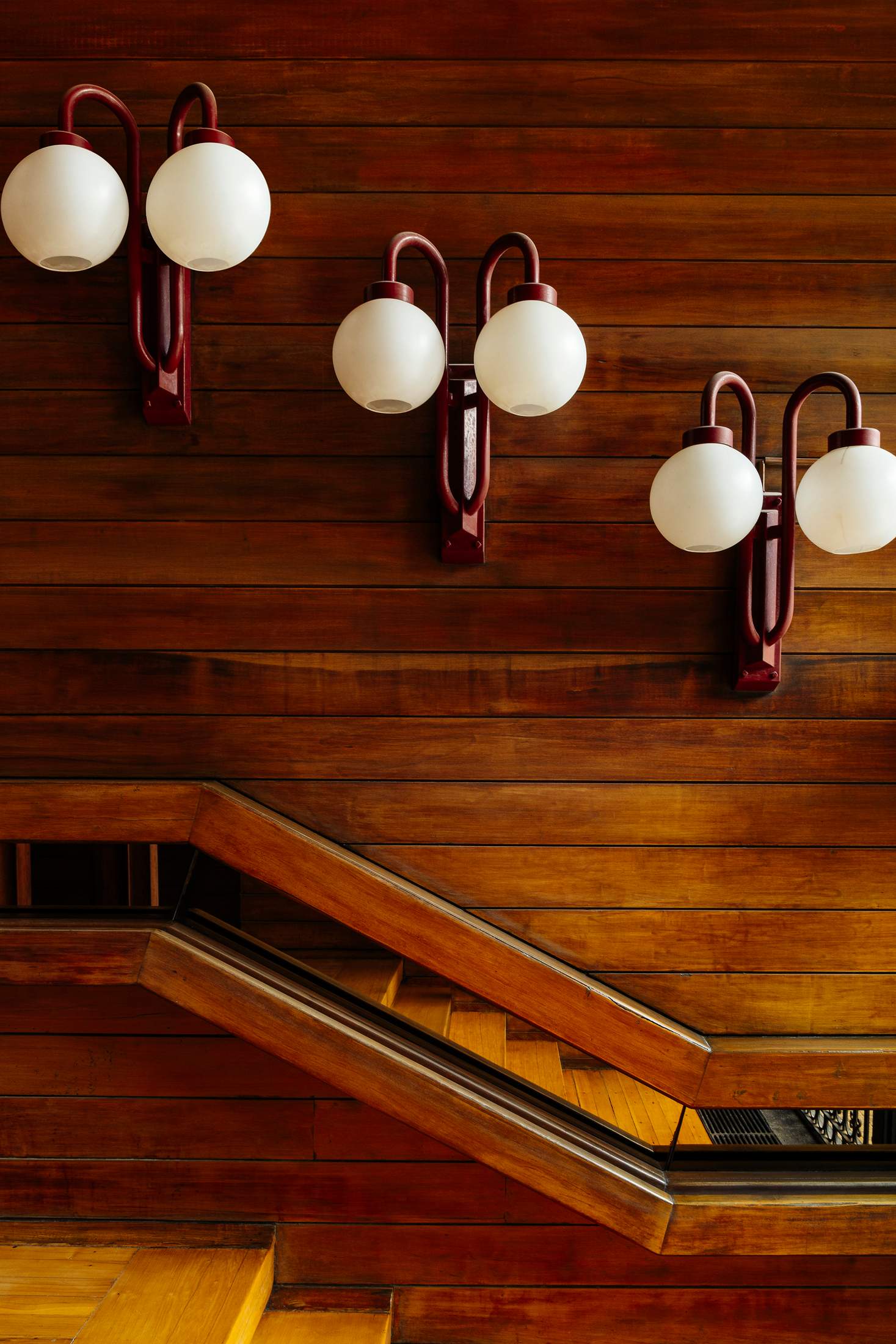 Completed in 1973 after four years of construction, Torre Ripalda's apartments were organised around principles of privacy and comfort, both of which updated conventional Spanish ideas of luxury. Advertised as the first building in Valencia with centralised air conditioning, many of the apartments were up to 300 sq m (a little larger than a tennis court), dimensions almost inconceivable for residential blocks today. Vestiges of an older era were also incorporated. Most of the apartments came with separate service entrances, sleeping quarters for "the help" adjoined the kitchens and electronic buzzers were dotted around to call for speedy domestic service.
Transversal in more ways than one, the layered exterior was clearly influenced by Antonio Escario's time in Japan. Lifting onlookers' eyes skyward with an undulating ladder of bold brickwork, it wasn't long before Valencianos began calling the temple-like building "La Pagoda". The colloquialism stuck, supplanting Torre Ripalda with unofficial aplomb.
Bricking together the vernacular elements of an ancient shrine, avant garde creature comforts and nods to esoteric ideas such as animism (the belief that a spiritual essence possesses objects, places and creatures), the building is grounded by the architects' preference for strong natural materials. The walls of the amply-sized terraces were clad with durable American pine. An early adoption of organic architecture saw planter boxes incorporated into the ledges, allowing vegetation to sprout and spill down the 14-storey structure's accordion-like sides (though a water leakage problem decades later prompted the residents to vote to remove these plants). Wooden sliding doors, windows and other fixtures were custom-made and fitted by a team of skilled artisans. They were designed and made to such a high standard that most are functioning just as well today.
The building's three distinct lobbies are embellished with wooden bannisters that emulate the curvature of the exterior façade. Complemented by a generous ensemble of mirrors and stonework, the interior's natural textural qualities have only elevated the building with age. Another mesmerising element comes into focus in the evenings: as the dark hue of the patterned brickwork catches the light of sunset, the entire building radiates with a vivid red. This prolonged moment suddenly transforms a very private bastion into a glowing public beacon that begs to be noticed.
"I like that the essence of the building has been protected and maintained," says María Cano, who was raised on the sixth floor in an apartment bought by her grandfather. "A doctor and avid art collector, my grandfather's friendship with one of the architects convinced him to buy right at the beginning." A former ballerina who now produces cultural events, Cano praises the effect on her childhood of being able to play in the surrounding parkland. Having four bathrooms to share with her parents and siblings, and the added security and convenience of 24-hour doormen, also made life much easier. "When I was younger, I was slightly embarrassed to admit that I lived in such a privileged, emblematic building," says Cano. "This reputation for being a place for affluent, important people, remains."
For proof, monocle walks across the street to Kiosko La Pérgola – one of Valencia's most beloved alfresco bocaterías (sandwich bars). "This barrio, El Pla del Reál, has been the province of wealthier people since I can remember," says one of the zippy waiters. While a proximity to finance seems to be a common vocational thread for La Pagoda's residents (monocle meets bankers, economists, notaries, property magnates and hears the name of a local politician), many still venture down from their high tower to rub shoulders with the €5-sandwich crowd. "We've been serving this barrio since 1961," says the waiter – a reminder that the neighbourhood was a more humble spot before La Pagoda kicked off its dramatic transformation.
Ironically, much of the urban development that has since sprawled around this eccentrically designed edifice was spurred by a confidence sparked by its own construction. But the decades of property speculation that spread across the region in later years were more myopic, sadly disregarding a future vision that aimed to please residents over developers.
Built with imaginative foresight, La Pagoda still stands tall, prizing ample space and the right to seclusion as key to well-adjusted urban living. Such considerations needn't be the exclusive province of the privileged. More than half a century later, the integrity of this high-rise residence's materials – and its ideas – are as solid as ever. 
---
Meet the locals
María Adela
Seventh floor
"My husband and I were one of the original 80 families, making us some of the longest remaining residents. The apartment was a wedding gift from my father-in-law. We raised our five kids here. Our home is unique: one of the few without a service entrance and, as far as I know, the only duplex. We also have a fireplace but it's never used because I wouldn't want the smoke to bother any of the neighbours who use the rooftop to dry their laundry. 
To live surrounded by so much greenery is sublime. My children are all grown up and keep asking me to move to their side of town. It would be difficult for me to leave all the surrounding trees and leafy vistas, though. Besides, we're not very fond of change."
---
Pepe Cano
Sixth floor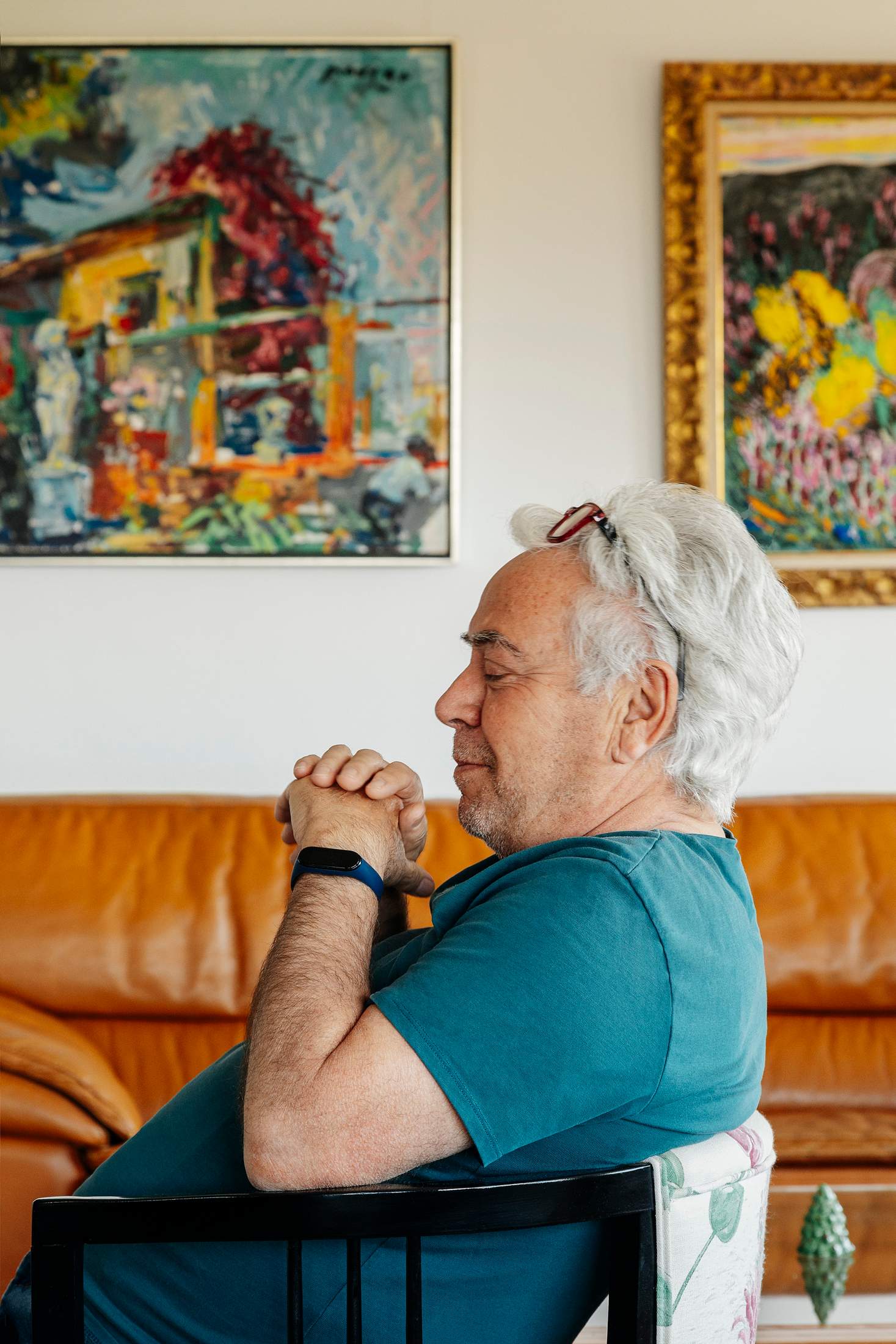 "This is a joyful place to live. I moved here when I was 35, taking up residence in my father's investment property after he had a bad experience with some tenants. At that time, I was one of the youngest people in the building. We've watched Valencia change and expand at our feet. When the authorities announced a multi-lane highway project along the former riverbed, I was the first to take to the streets in protest. Thankfully, it's now a park [Turia Gardens] designed by Ricardo Bofill.
This is not a building of shared experiences. It was designed to accommodate private, affluent people. The prominence of service entrances and the structure's division into three sections reflect this. In fact, the only time a lot of neighbours meet is up on the rooftop terrace during Fallas [Valencia's pyrotechnic spectacle, which takes place every March].
Three generations of my family have lived most of their lives here. We have no complaints. It has been a very happy, comfortable life."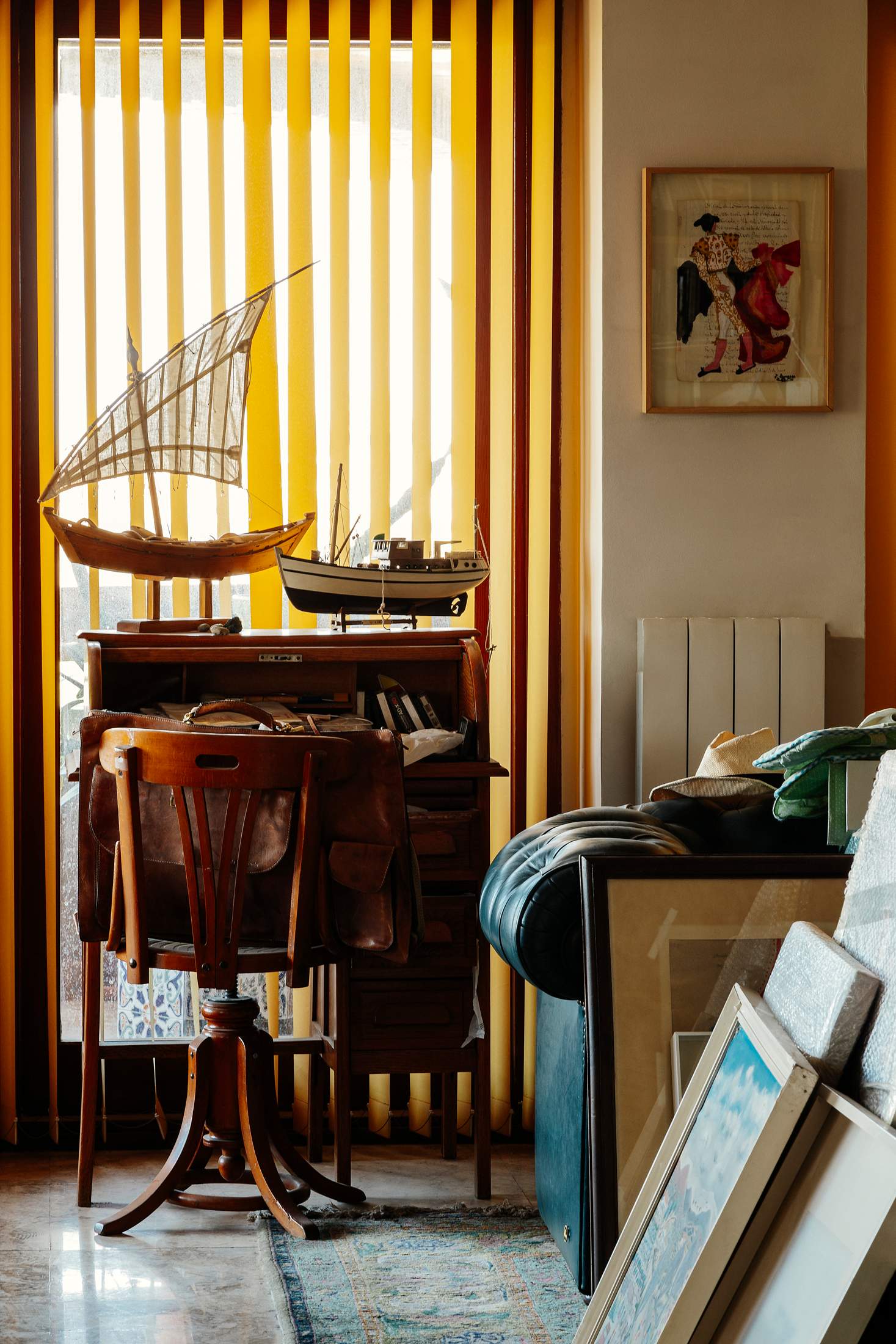 ---
Vicente Benlloch Piles
Tenth floor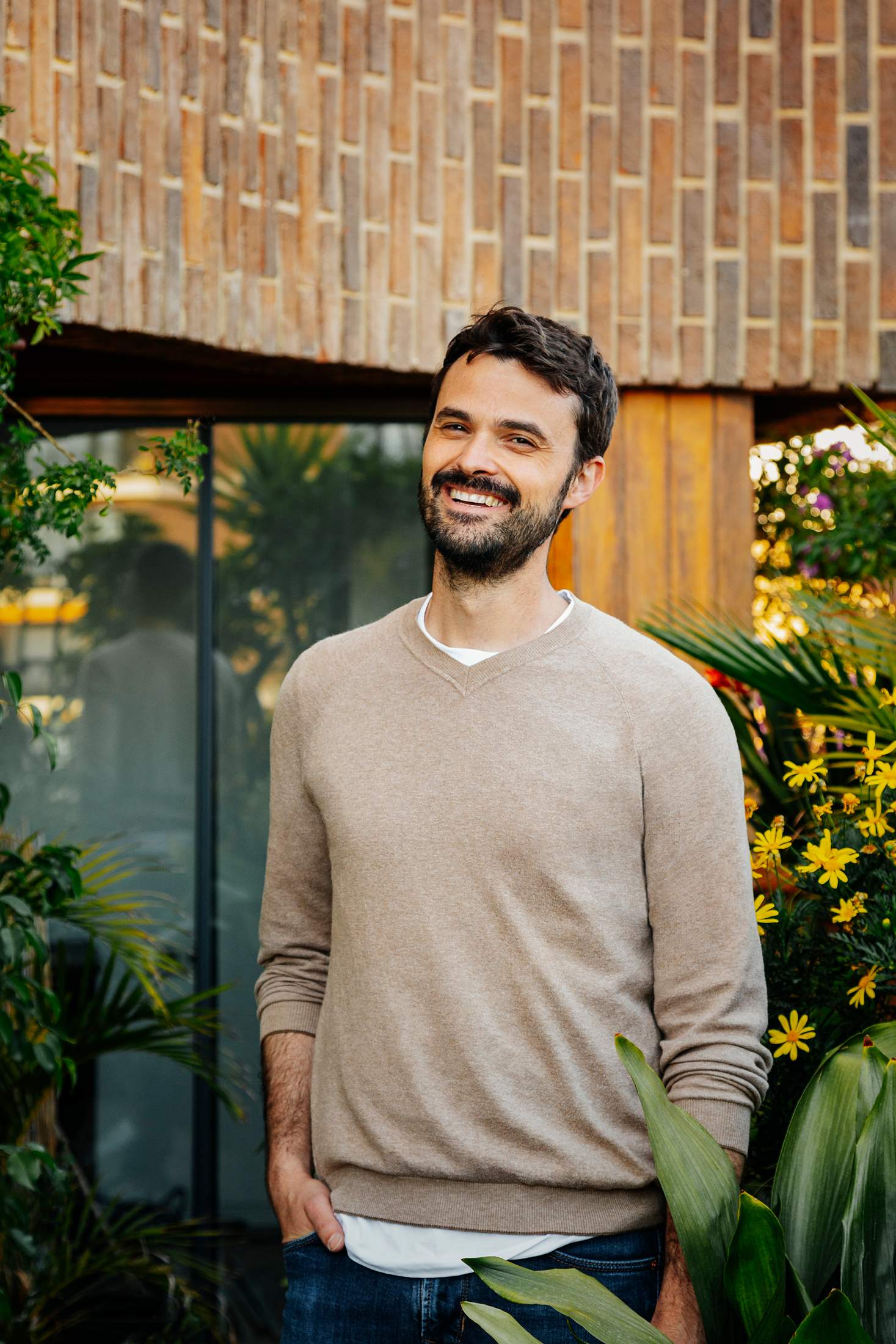 "My architecture practice, Tambori Arquitectes, refurbished this apartment. It was a challenging process. The interiors hadn't been altered since the 1970s and strict restrictions protect the façade and exterior fixtures. 
The walls of the original bathrooms were fitted out in fabric and included painted ceramic details. Library shelves were lined with leather-bound volumes. Everything was extremely classic. Completed in 2019, the renovation uncluttered each space with cleaner, more contemporary surfaces. Sliding oak dividers were added to give more flexibility to the open-plan living room. My client was adamant that every room preserved the visceral connection to the view so that every window feels like a framed picture of the cityscape."
---
Valencia's top spots
1. Patacona Beach. Valencia's northern beach is the city's best metropolitan swimming spot. Its esplanade is also packed with outstanding restaurants for a post-swim meal. Our pick of the bunch? The calamares at Restaurante Luz de la Luna.
2. Turia Gardens. After the Turia river flooded in 1957, the city made the savvy decision to divert it and turn its original bed into gardens, complete with playgrounds, sports courts, floral displays and cycle paths. 
3. Ciutat de les Arts i les Ciències. Valencia isn't wanting for outstanding architecture. The Santiago Calatrava-designed Ciutat de les Arts i les Ciències (City of Arts and Sciences) – a futuristic architectural ensemble that houses a museum, cinema, opera house and aquarium – is arguably the pick of the bunch.
4. Institut Valencià d'Art Modern. Spain's first modern art museum remains one of the country's key cultural players.
5. Fallas. A sense of civic pride and celebration is essential for building a strong community and the traditional Fallas festival does just that. Sculptural artworks known as falles (ranging from 4.5 metres to 14 metres in height), are set alight in a frenetic pyrotechnic display during the annual festivities in March.